There are some things that just make me tick. I can't exactly explain why; what first catches my eye, but it seems we have quite a few of these things in common, you and I.
I'd like to share with you this very short and simple clip from a 1950s French film that for some reason or another stopped me in my tracks. Perhaps you know it well, perhaps you've seen it before but can't quite place it, or perhaps you're discovering it for the first time. So without further ado and without much context (for now), take a moment to enjoy Monsieur Hulot's Parisian house.

Now, didn't that remind you of one of Wes Anderson's dreamy film sets? The clip comes from the 1958 film, Mon Oncle, directed and produced by one of the great French filmmakers, Jacques Tati, who also plays the principal role himself. It's a wonderfully feel-good comedy that centres around the socially awkward, impractical yet loveable character of Monsieur Hulot and his struggle with postwar France's infatuation with modernism. 
And you won't need any language skills to understand the near dialogue-free plot.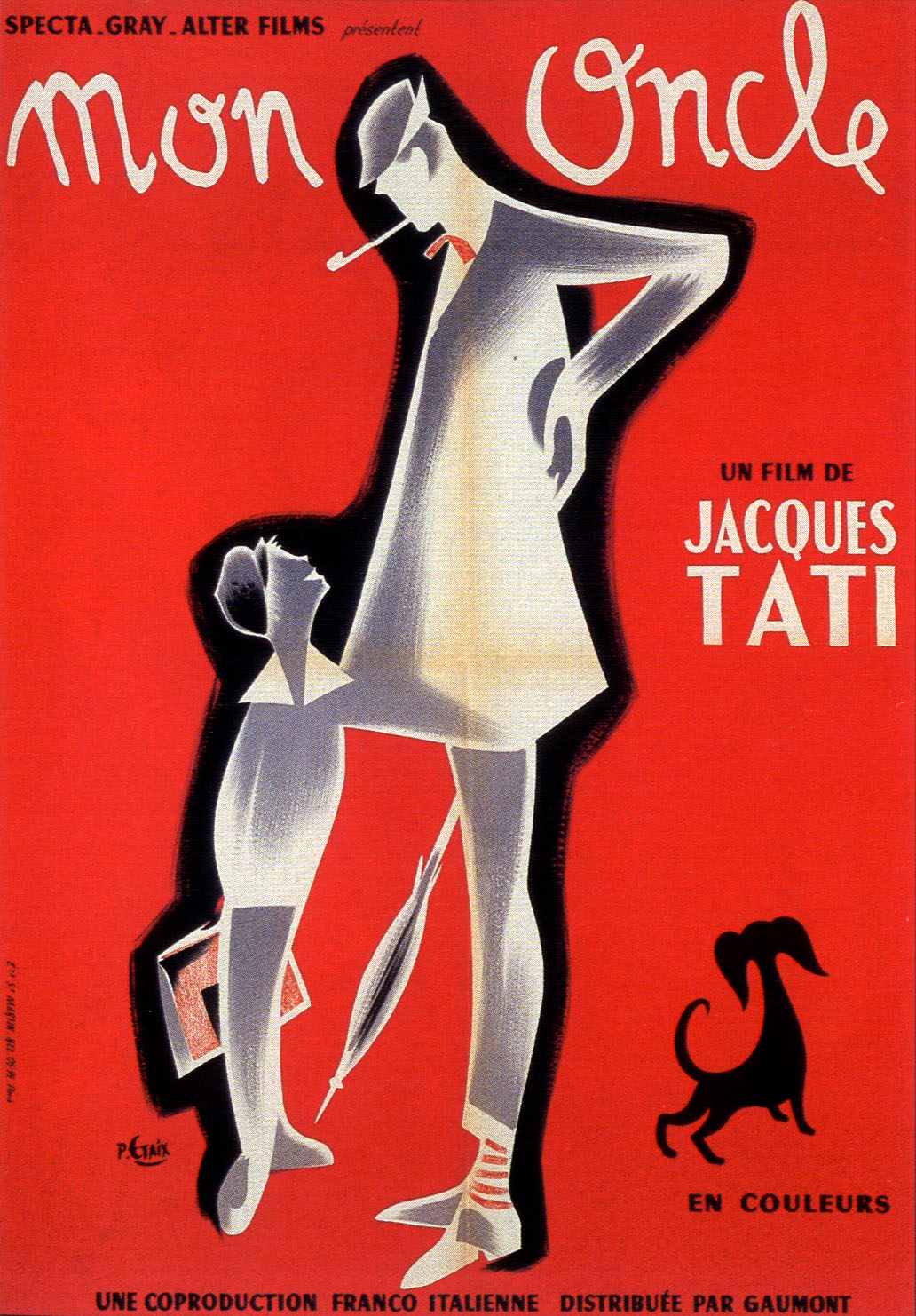 Hulot is the adored uncle of nine year-old Gérard, who lives with his materialistic and consumerist parents, M. and Mme. Arpel, in an ultra-modern house in a new suburb of Paris, situated just beyond the crumbling stone buildings of the old neighbourhoods of the city.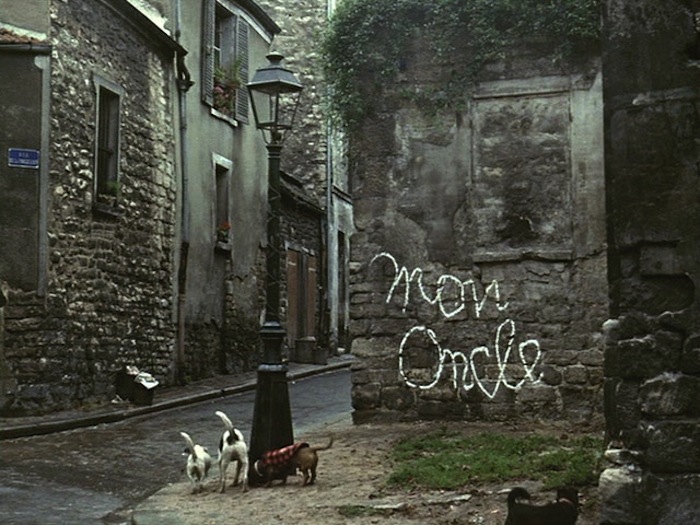 This old and quaint part of Paris is where Monsieur Hulot lives in a mismatched, hotchpotch old Parisian townhouse, the antithesis of modernisation.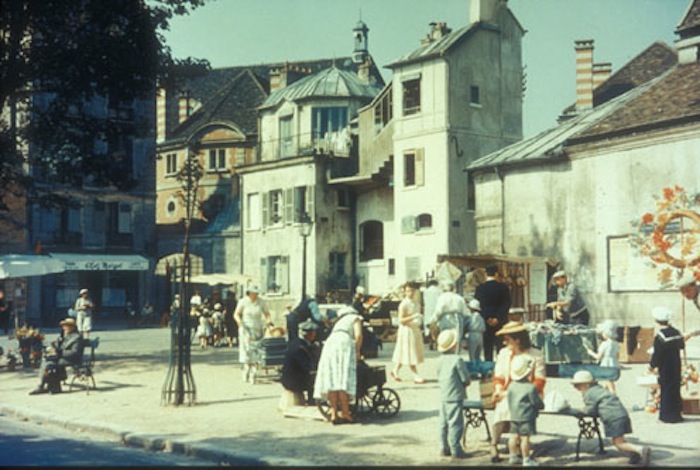 With his silent whimsy and endearing naivety, Monsieur Hulot's characters is a bit of a precursor to Rowan Atkinson's "Mr. Bean", and when the Arpel family attempts to mould him to fit within their modernist world, the attempt fails. Here is a scene from the film in which M. Hulot tried to navigate his way around the Arpel's futuristic and highly functional kitchen…
Jacques Tati once stated, "Les lignes géométriques ne rendent pas les gens aimables"; geometrical lines do not produce likeable people. Indeed, this is a film all about teaching an emerging consumer society that although modernization has led to several beneficial inventions, too much modernist reconstruction can lead to the loss of that indispensable thing the French call, joie de vivre.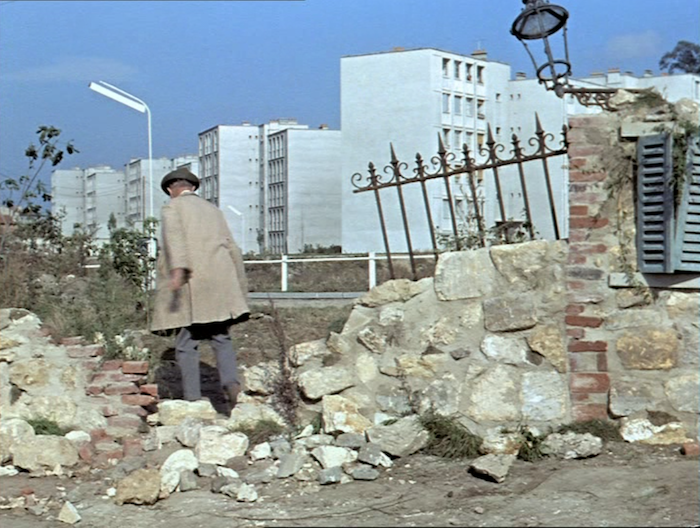 Here's a longer clip of the film which takes us around M. Hulot's charming Parisian neighbourhood…
A heart-warming film for the sort of nostalgic souls that favour the quaint and the old-fashioned (I have a feeling there might be a few of those souls reading this), Mon Oncle can be purchased on iTunes.