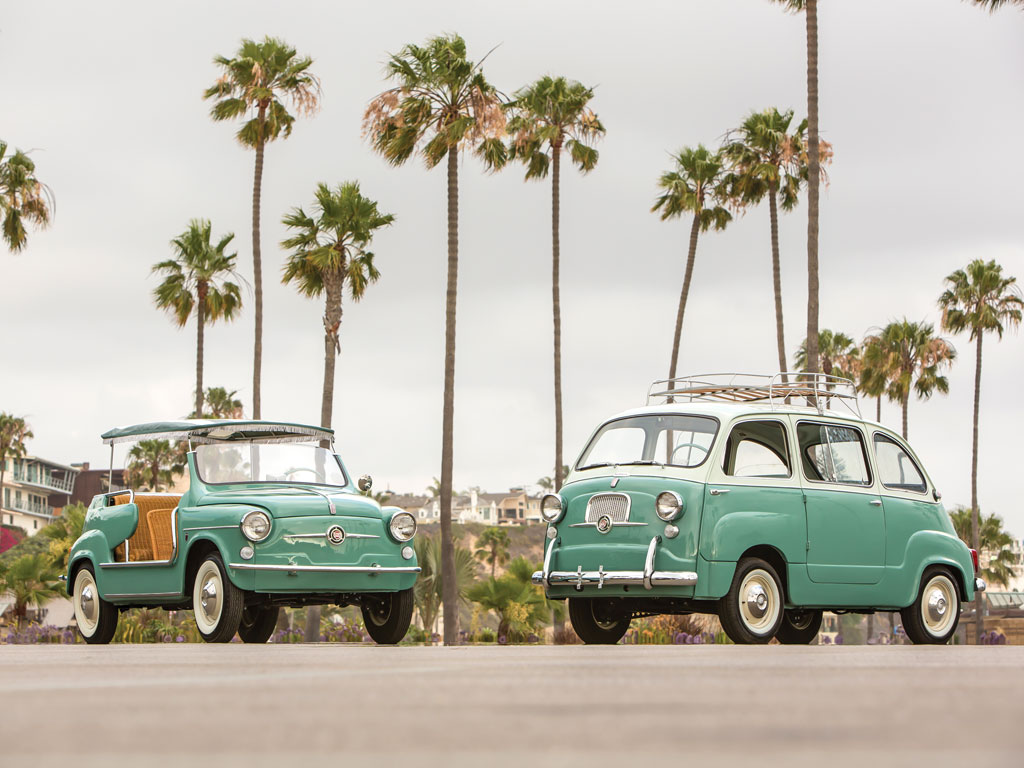 Let's talk cars. Cute ones. In a matching mint green hue. If you happen to be in the market for just about the most charming set of micro cars ever produced, look no further, I've caught wind of something rather fabulous and deliciously retro. Rare examples of the 1950s Fiat 600 Multipla and 600 Jolly are going up for sale at RM Auctions this August in Monterey, California. It appears they'll be sold together as a package in the same lot; the estimated price has yet to be announced but typically, the Multipla can sell for around $40,000, while the more rare Jolly can go for anything from $50K to $100K.
Because what good are vintage microcars if they don't come in a matching his & hers mint green twin set?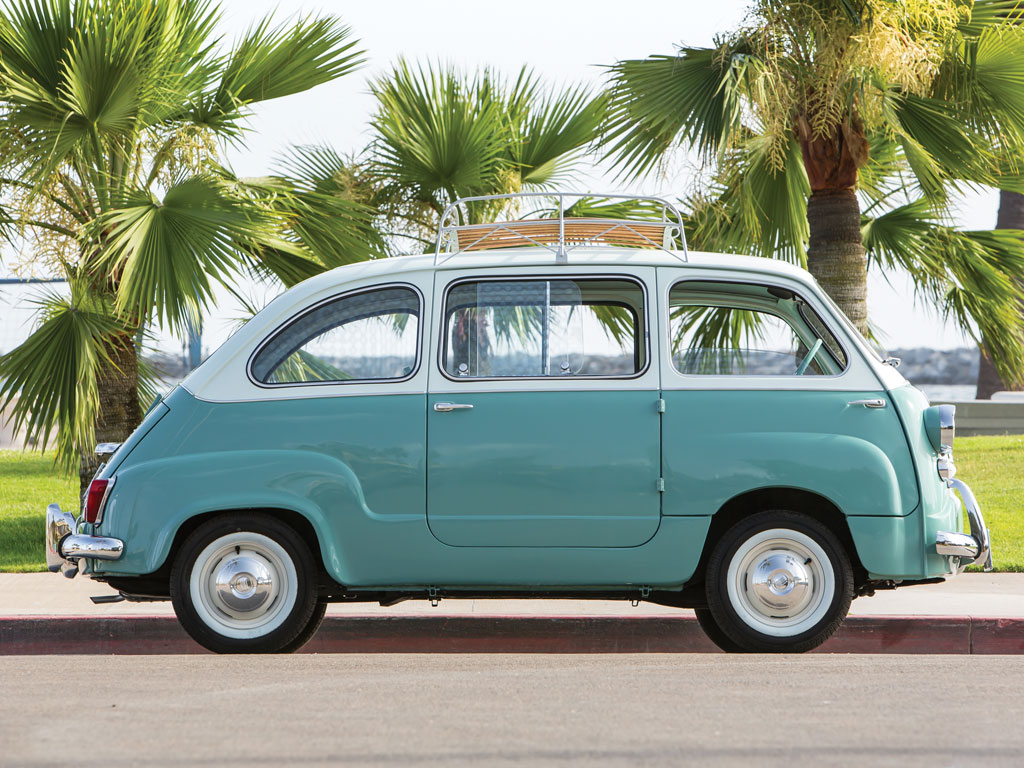 So here we have what I like to call the mini minivan.  The Multipla was widely used as a taxi in many parts of Italy but more so as a family car in other parts of Europe. It was introduced in 1956 for 730,000 Lire (just under the equivalent of $5,000 today) and approximately 170,000 units of the droplet design were produced. It reached a top speed of 57.1 mph (91.9 km/h) and could accelerate from 0-50 mph (80 km/h) in 43.0 seconds.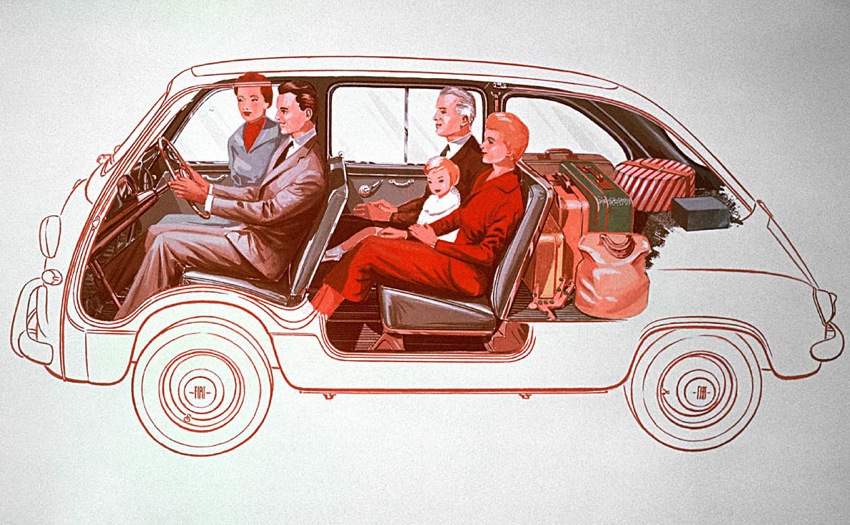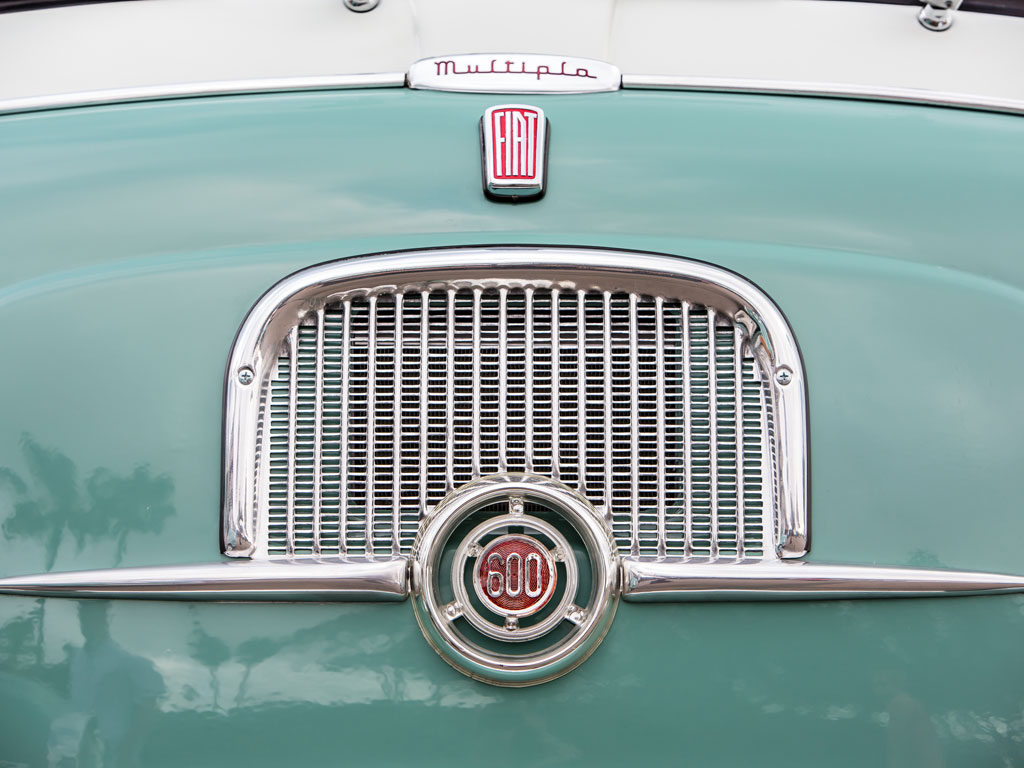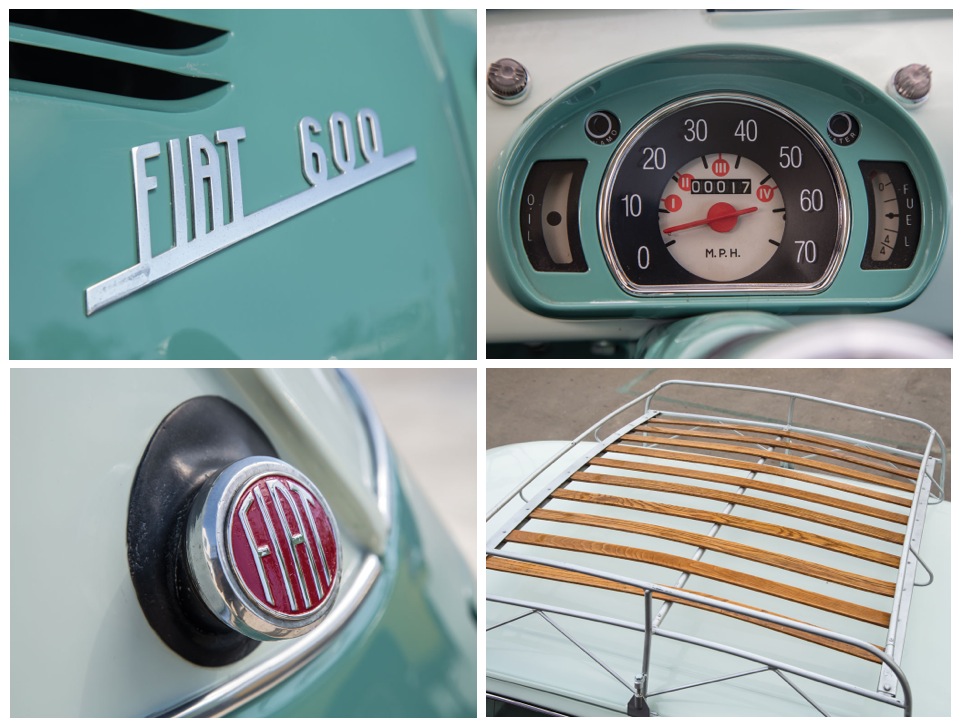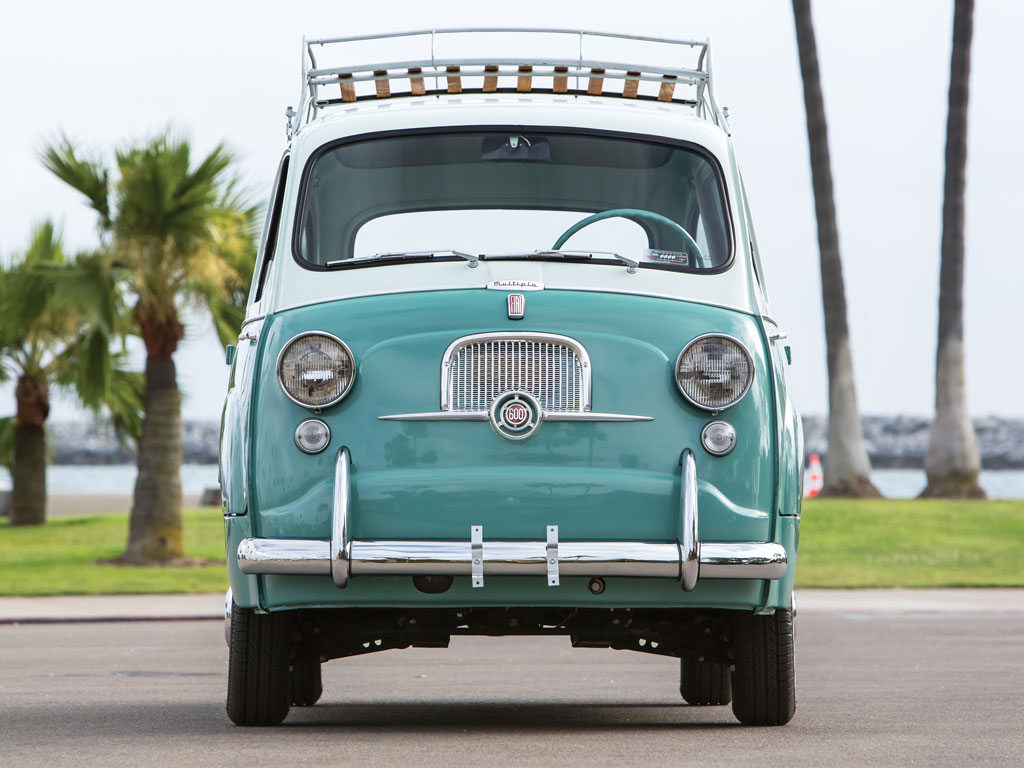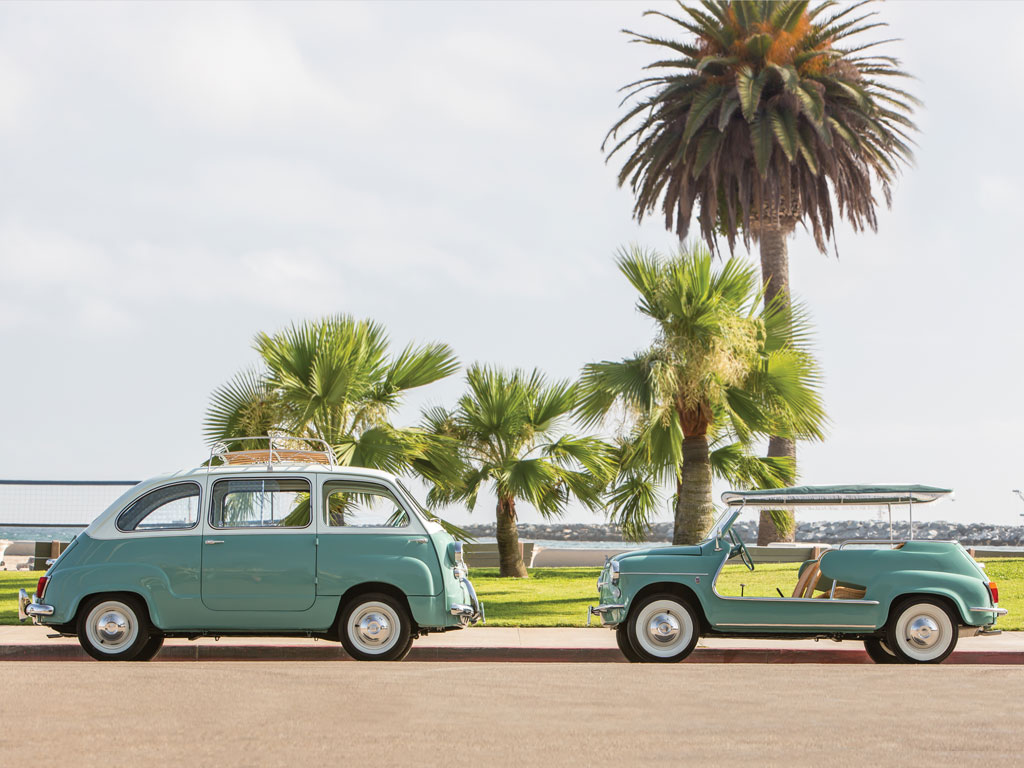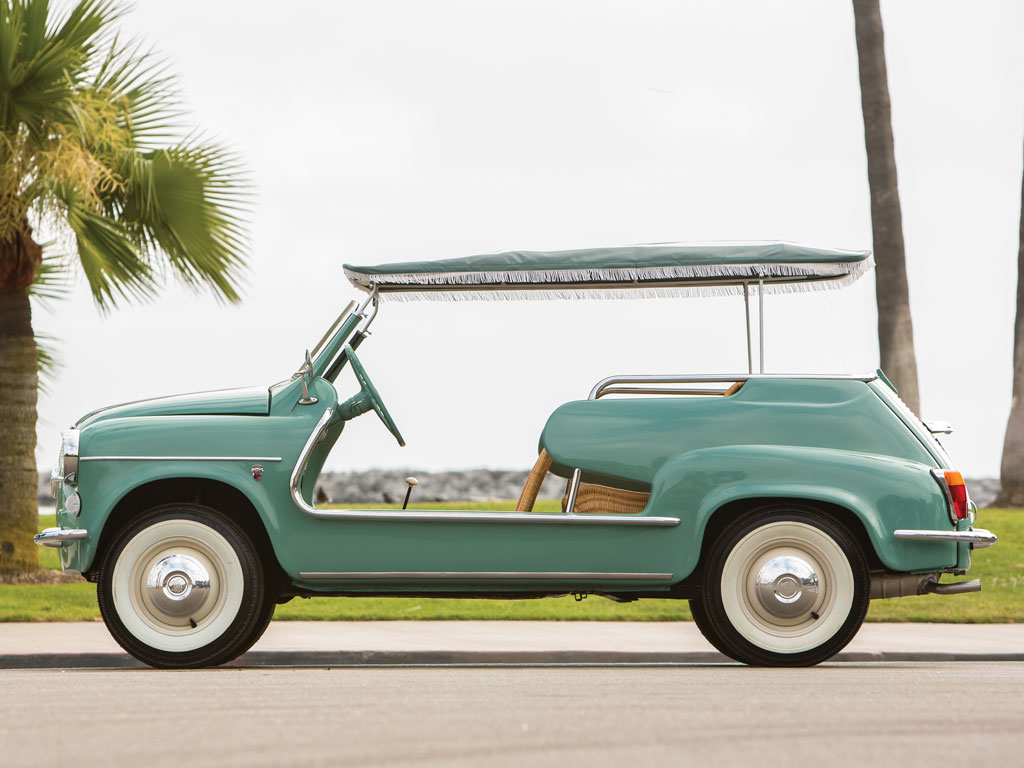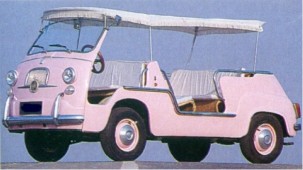 In all the Italian seaside resorts of Italy, beach buggy conversions of regular cars became somewhat of a trade. A little company called Ghia (now owned by Ford) specialized in these conversions and was chosen to create who the 'Jolly' conversions on Fiat's 500, 600, Multipla (pictured left) and Giardiniera platforms.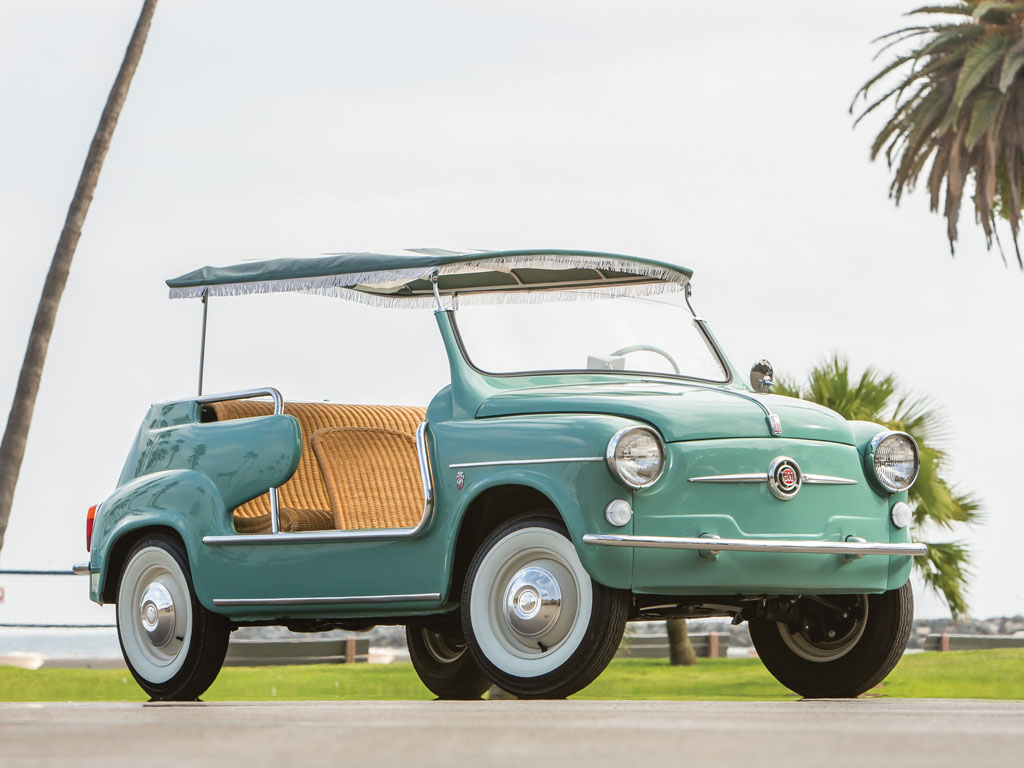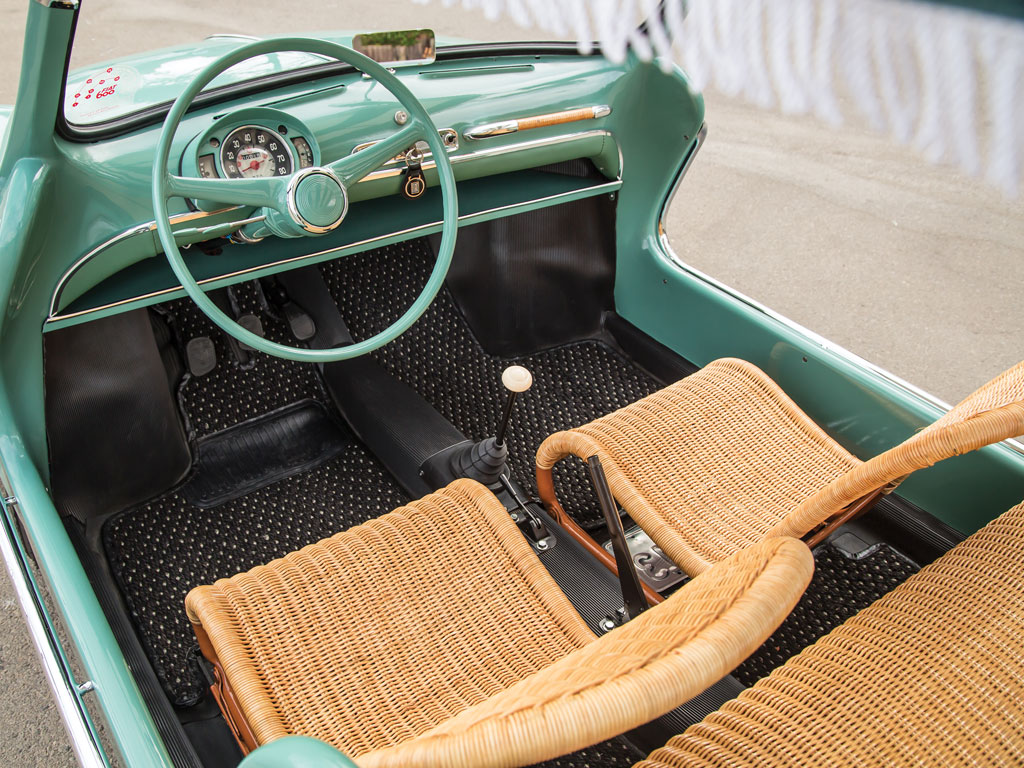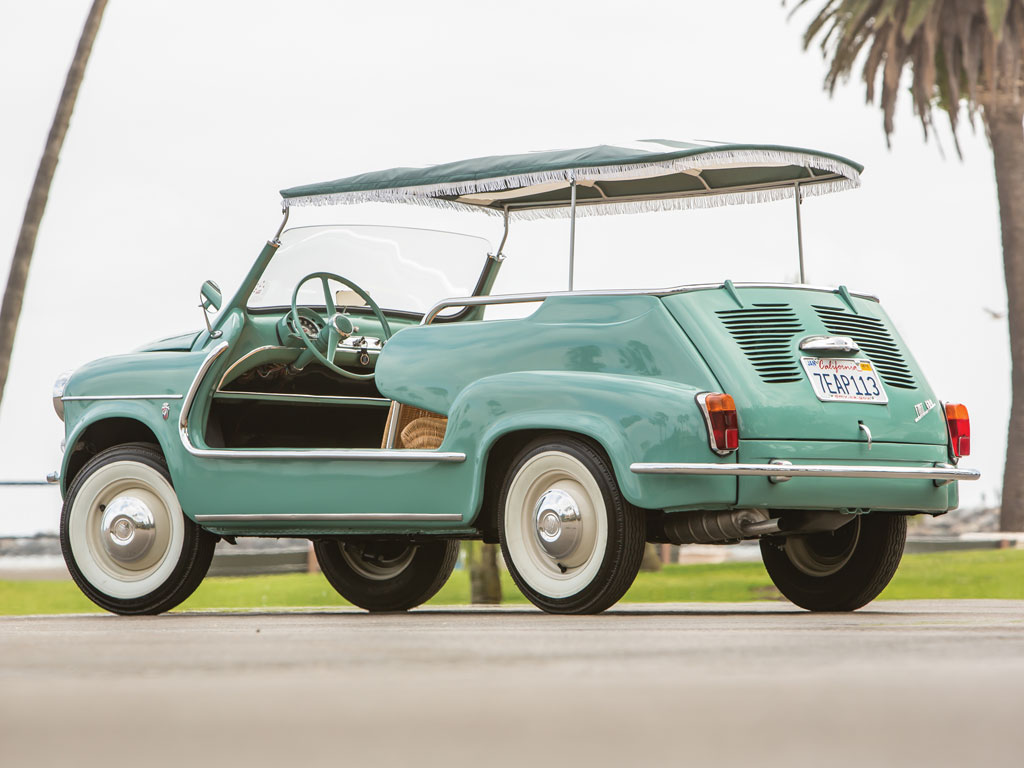 Known at home as "La Spiaggina", literally meaning  "beach-ette", the Fiat beach-buggy was marketed worldwide as the Jolly, meaning "joker" in Italian. They were available in pink, coral, white, pale yellow and sky blue.   Aristotle Onassis owned one and allegedly used it aboard his sizeable yacht. It is believed that fewer than 100 exist today, each one with its own unique quirks. This particular model on sale in Monterey this summer may have been one of the 32 Jolly cars that were used as taxis on the island of Catalina off the coast of Los Angeles from 1958–1962.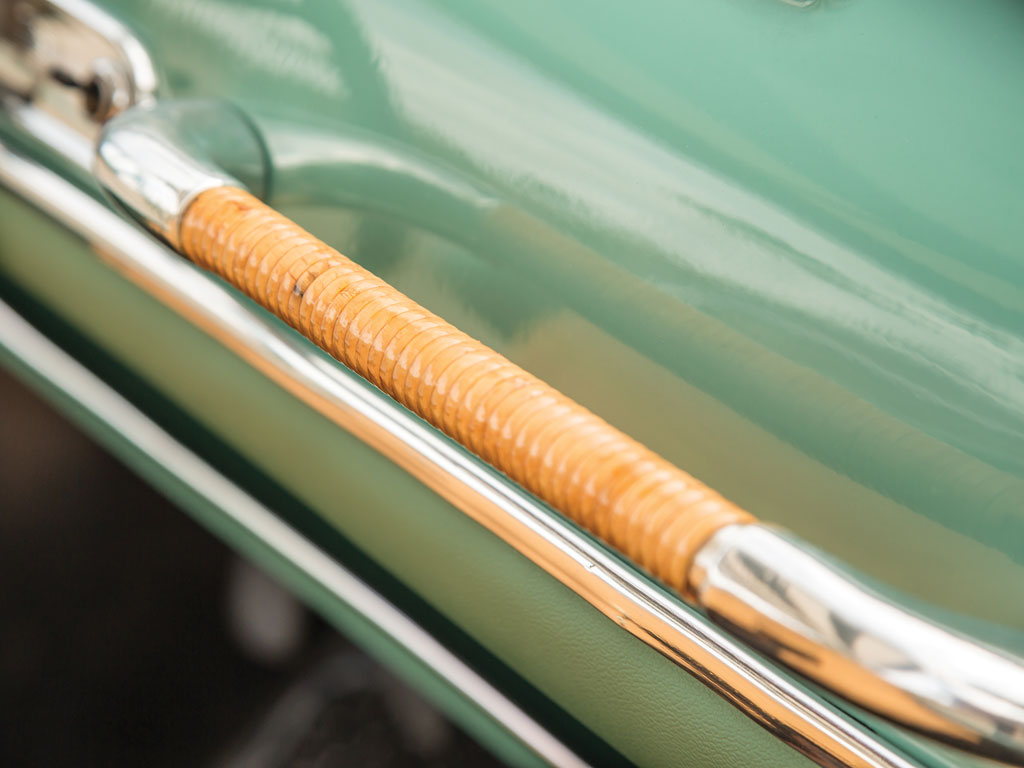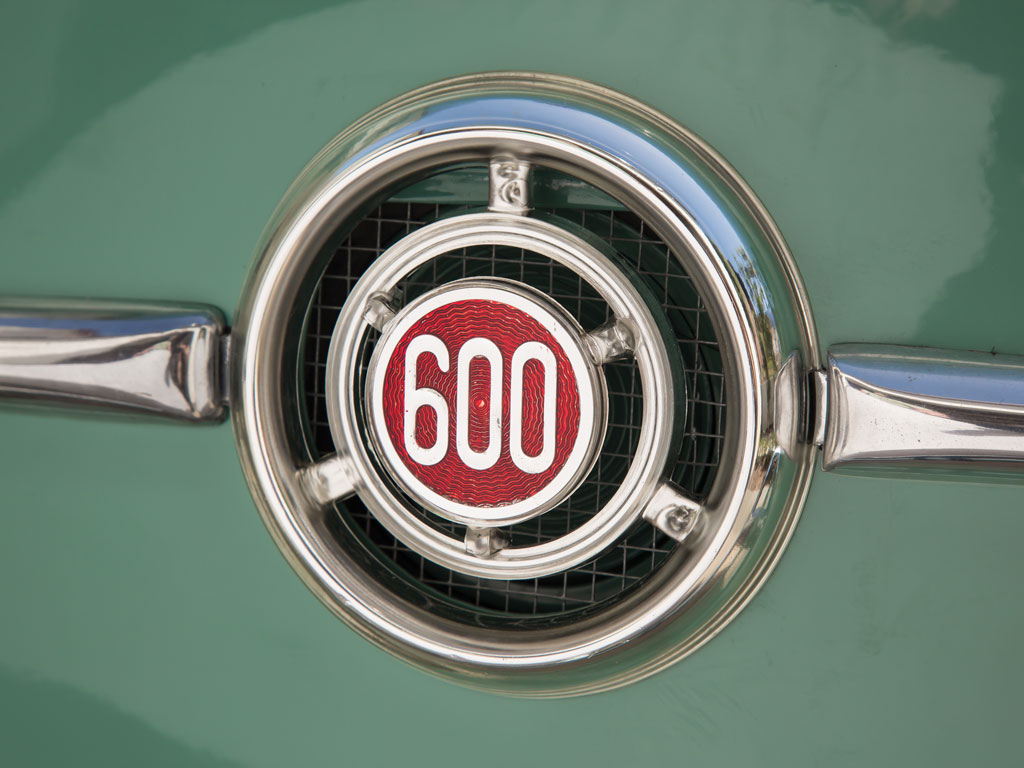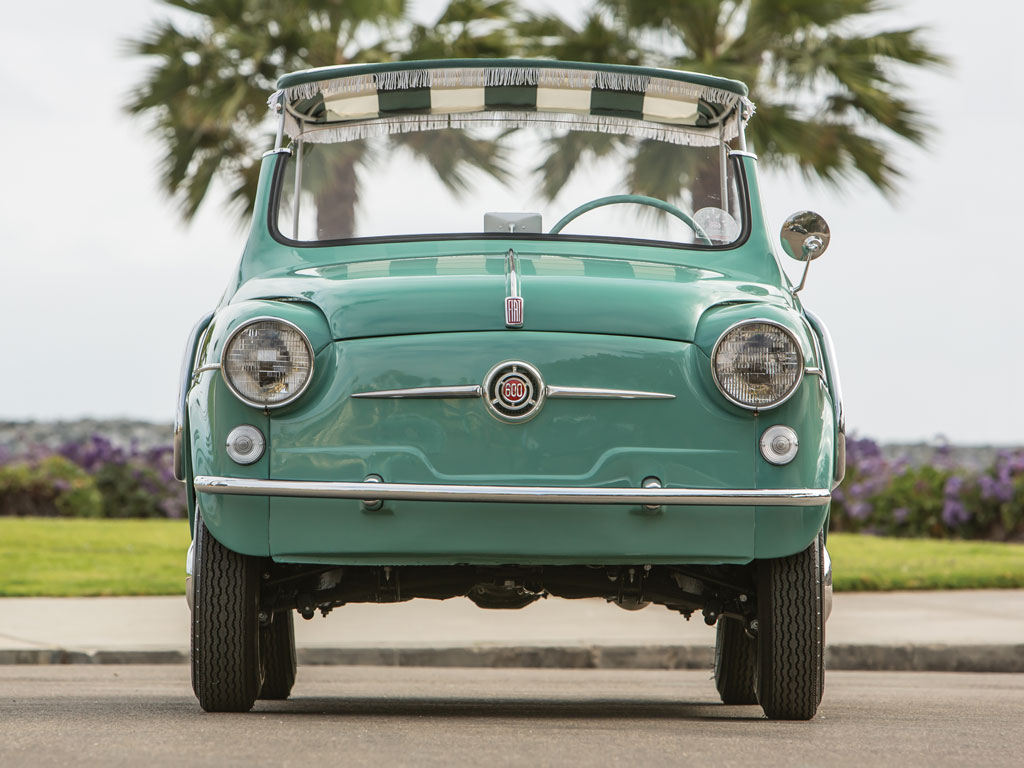 For details of the RM Auction Sale in Monterey, CA at the Portola Hotel & Spa on the 15-16 August, 2014, find more information here.