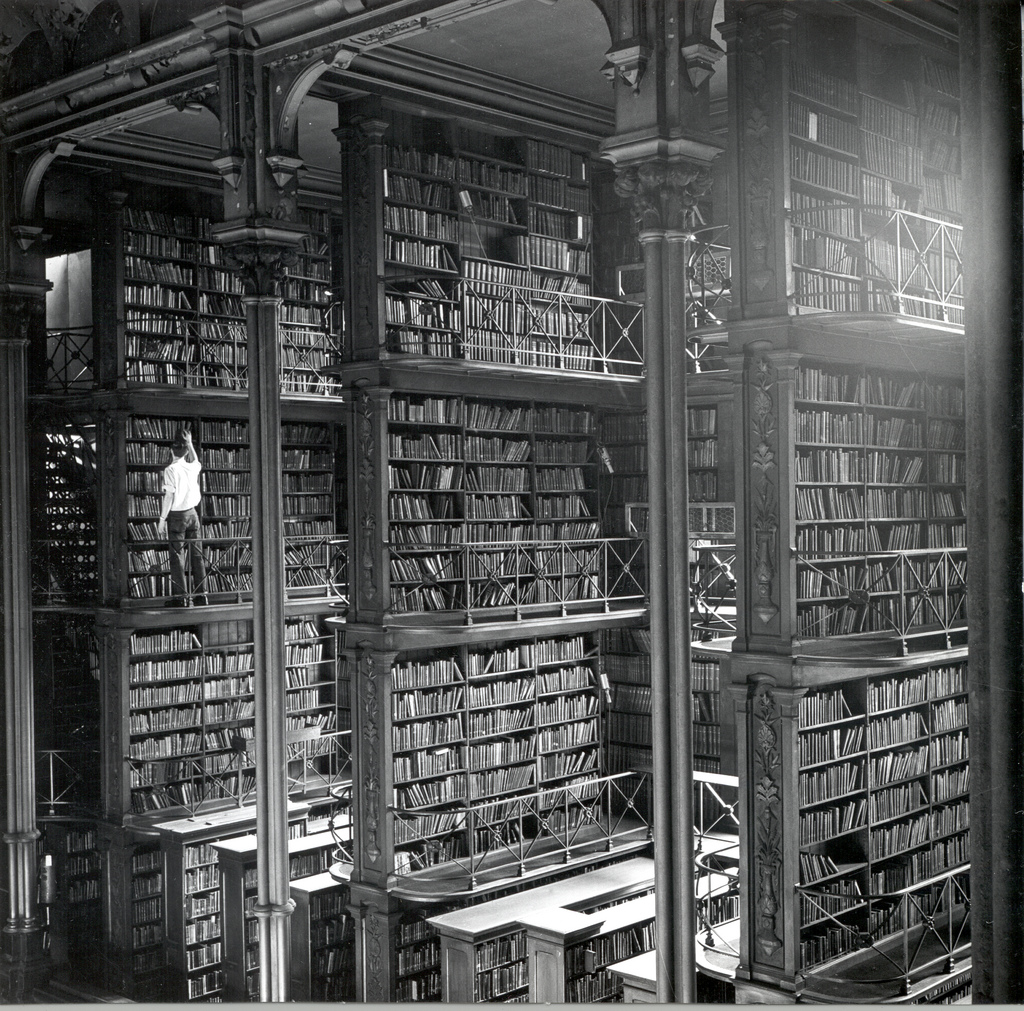 The old  Public library of Cincinnati was the sort of place you only see in a Harry Potter film; colossal cast-iron book alcoves and spiral staircases that went several stories high, checker board marble floors that shone beneath the skylight roof; a magnificent maze of books that is now lost forever.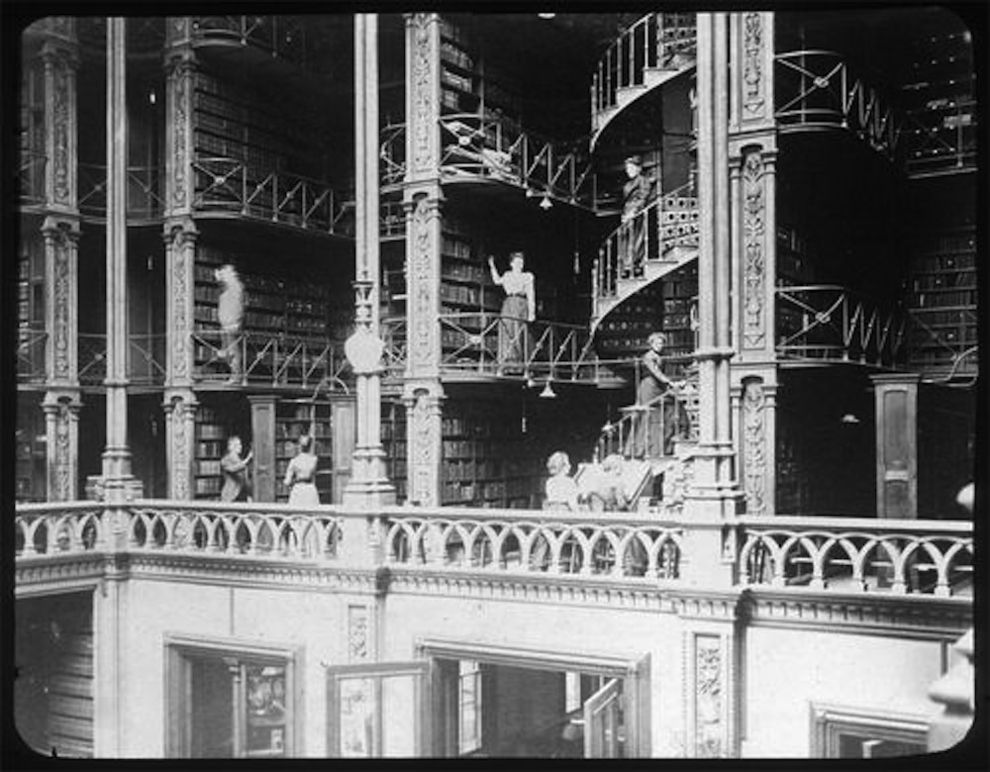 In 1955, without a whimper, the building was demolished when the library opened a more sizeable and contemporary building just a few blocks down on Vine Street. Today, a parking lot and an office building stand in its place…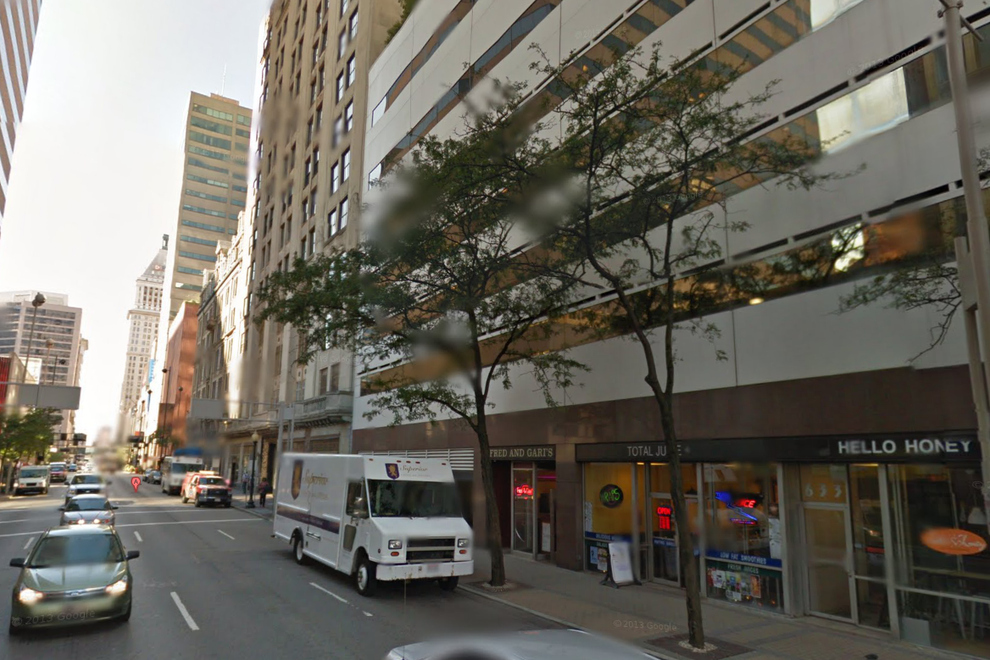 And now, let us take a moment to collectively facepalm.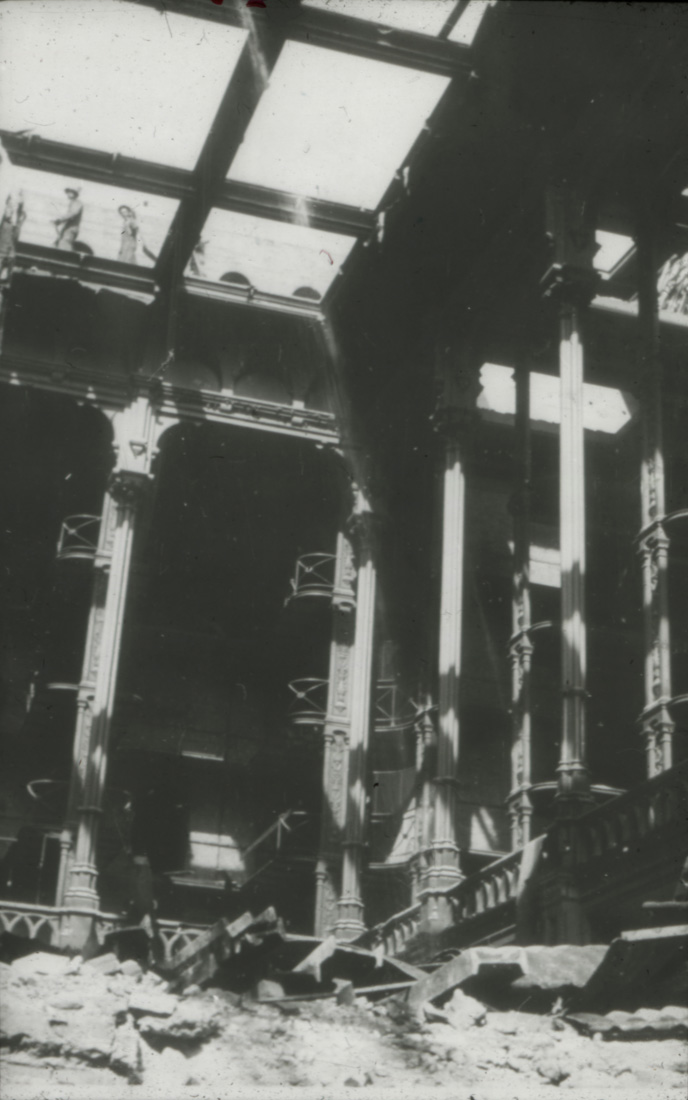 Pictured, the old  Public library of Cincinnati during demolition, 1955.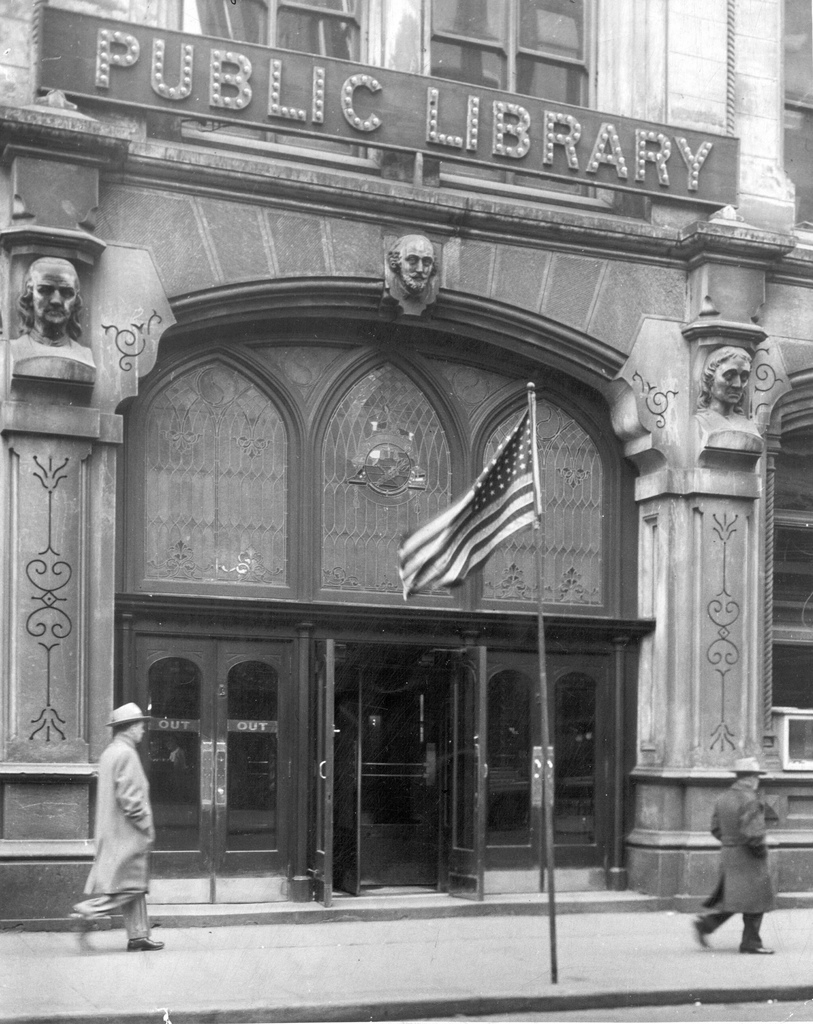 The heads of William Shakespeare, John Milton and Benjamin Franklin stood guard over the main entrance at 629 Vine St. downtown Cincinnati. Completed in 1874, originally intended to be an opera house before the project went bankrupt, the modestly-sized building did not do justice to to the magnitude and beauty of the interior designed by architect J.W. McLaughlin.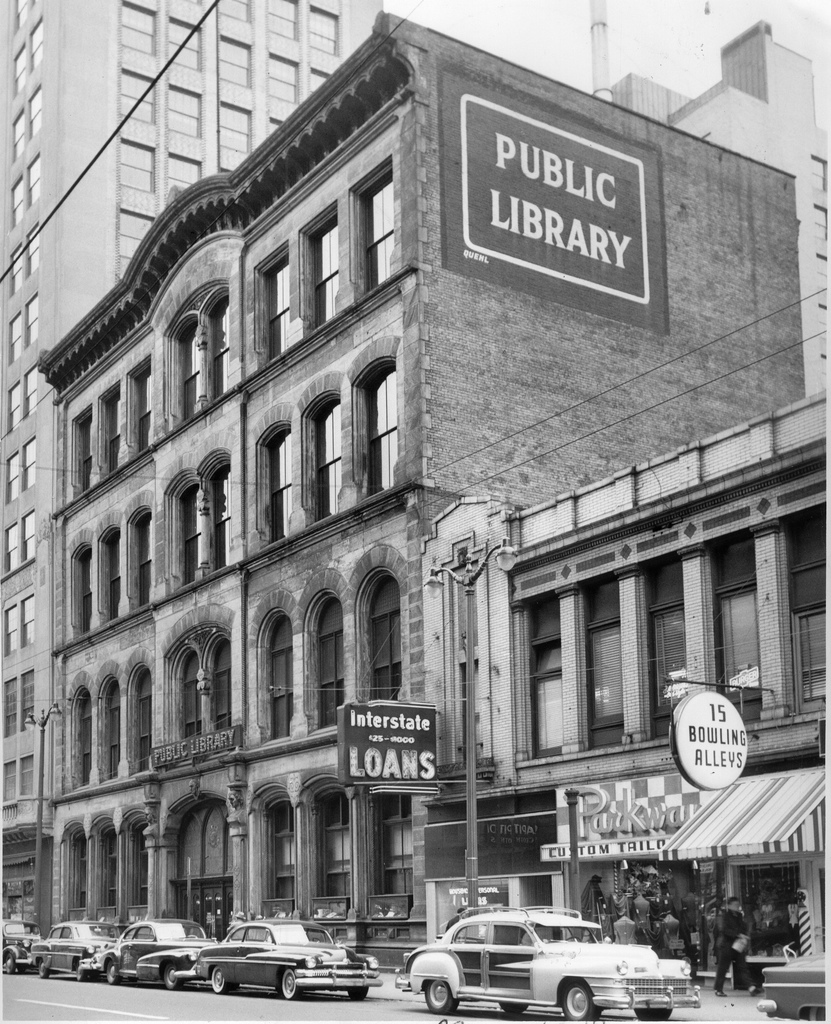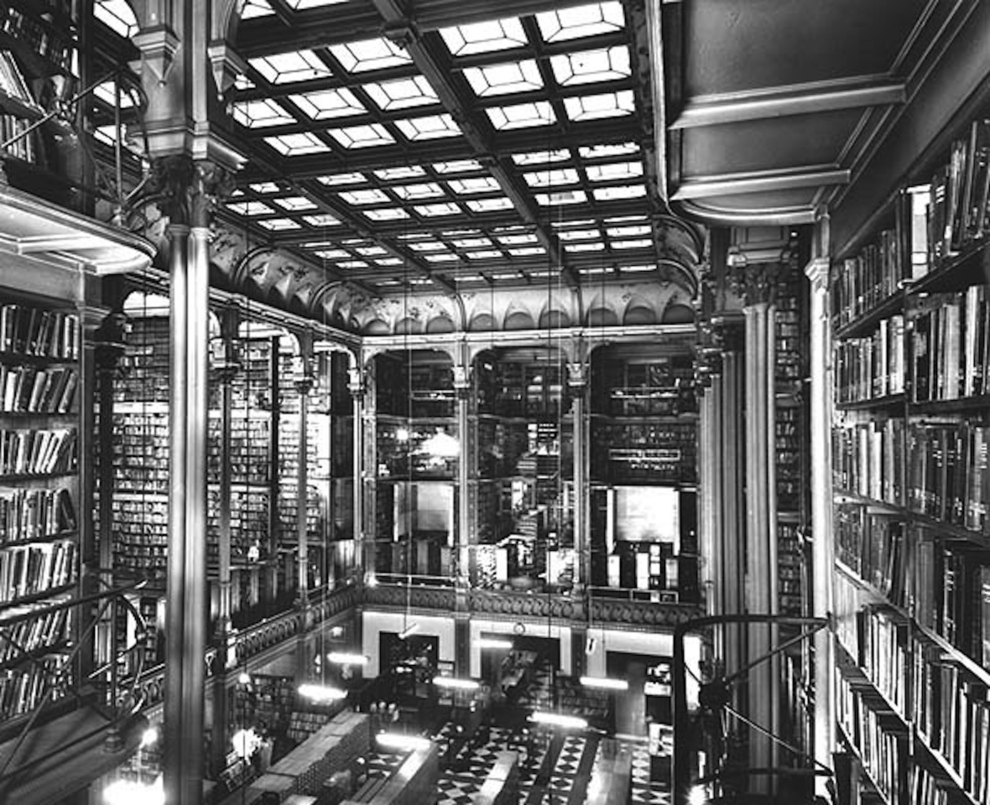 Built at a cost of $383,594.53, around $7 million today, 629 Vine Street was hailed as "the most magnificent public library in the country", with a capacity for holding up to 300,000 books in its collection. So why wasn't this building saved from becoming a pile of rubble?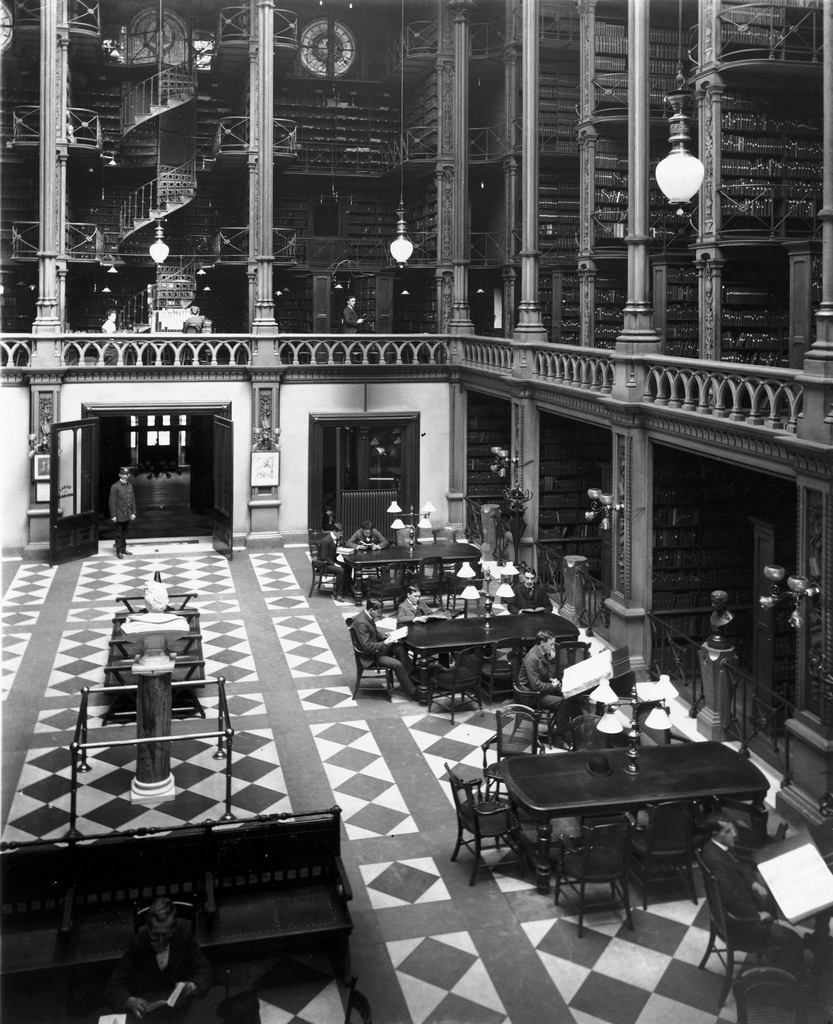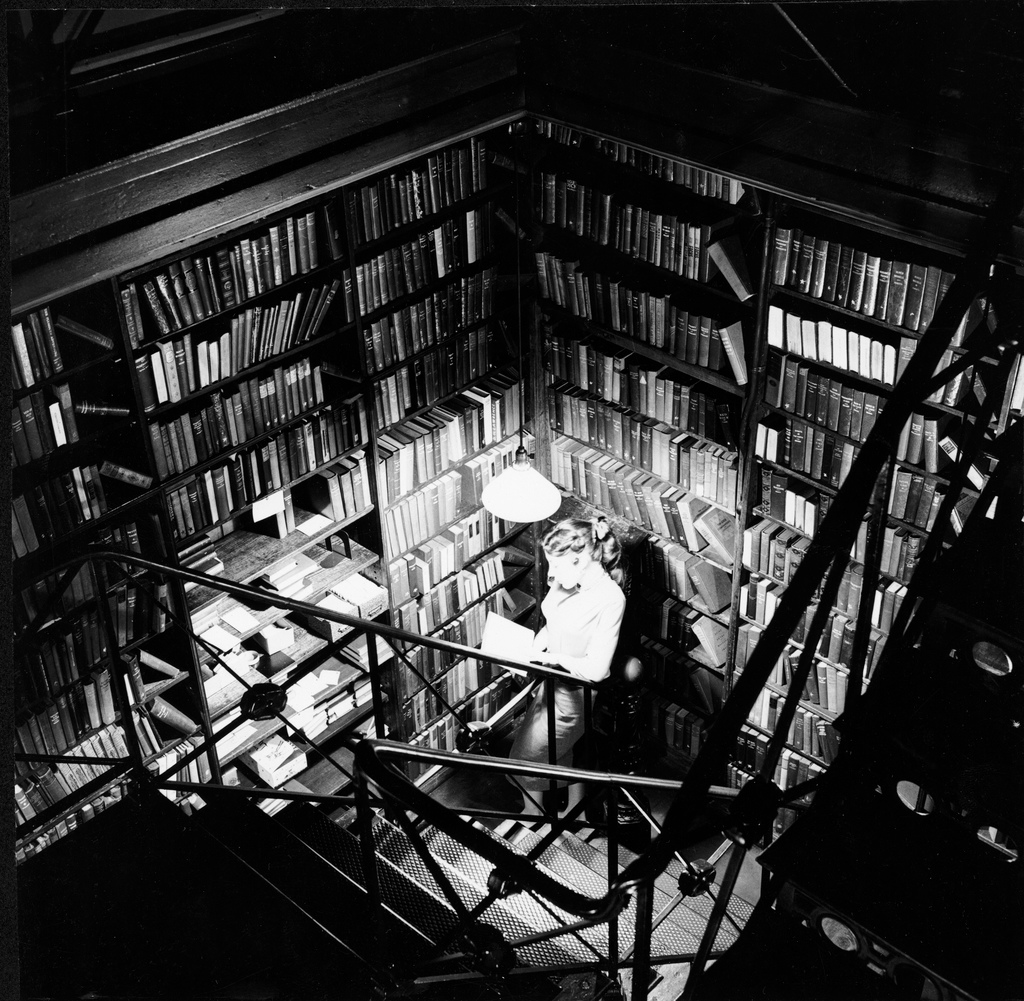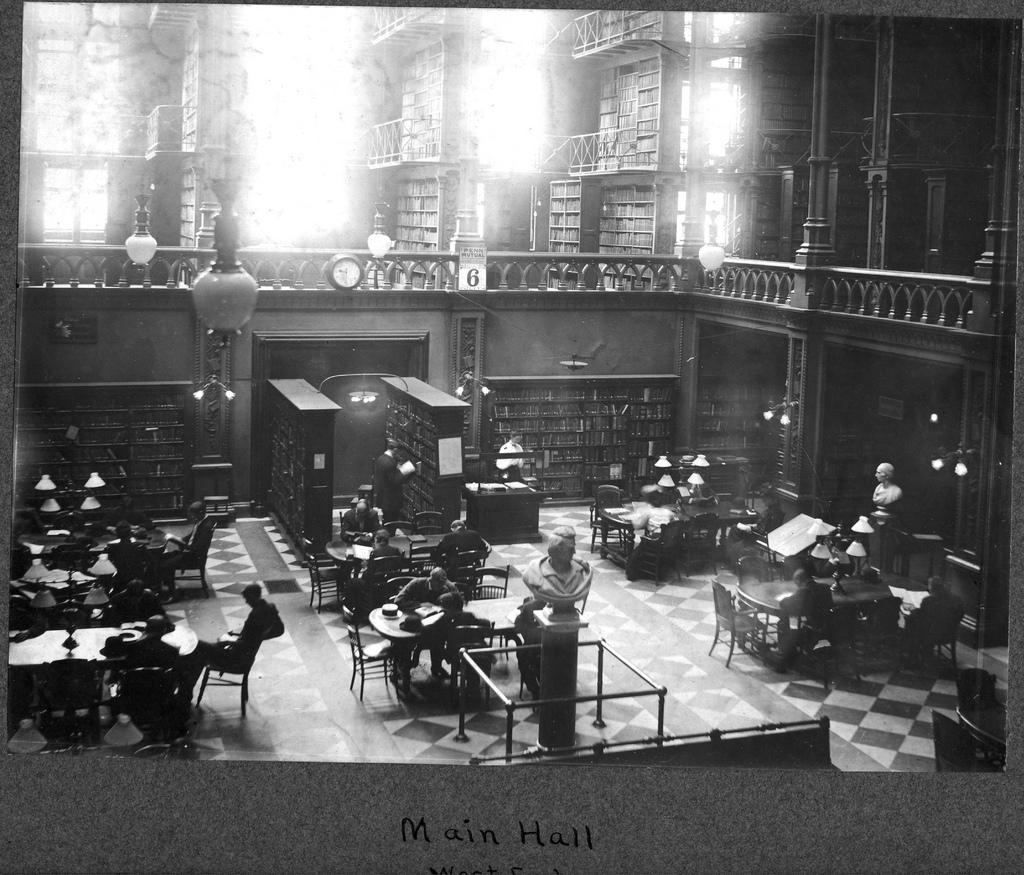 When the end of the road came for the Old Main library, there was no resistance, no protests were organised, not even a letter to the board. Talks for a new library building had already begun 30 years earlier when the collection had started to outgrow the building. Books were being stacked out of reach, the 19th century ventilation system was failing and the paint was peeling. A series of legal and financial problems, post-war inflation and squabbles over a new location, bought the Old Main building some time. However as the plans for the new site dragged on, the old building suffered from overcrowding and increasing neglect during its last years.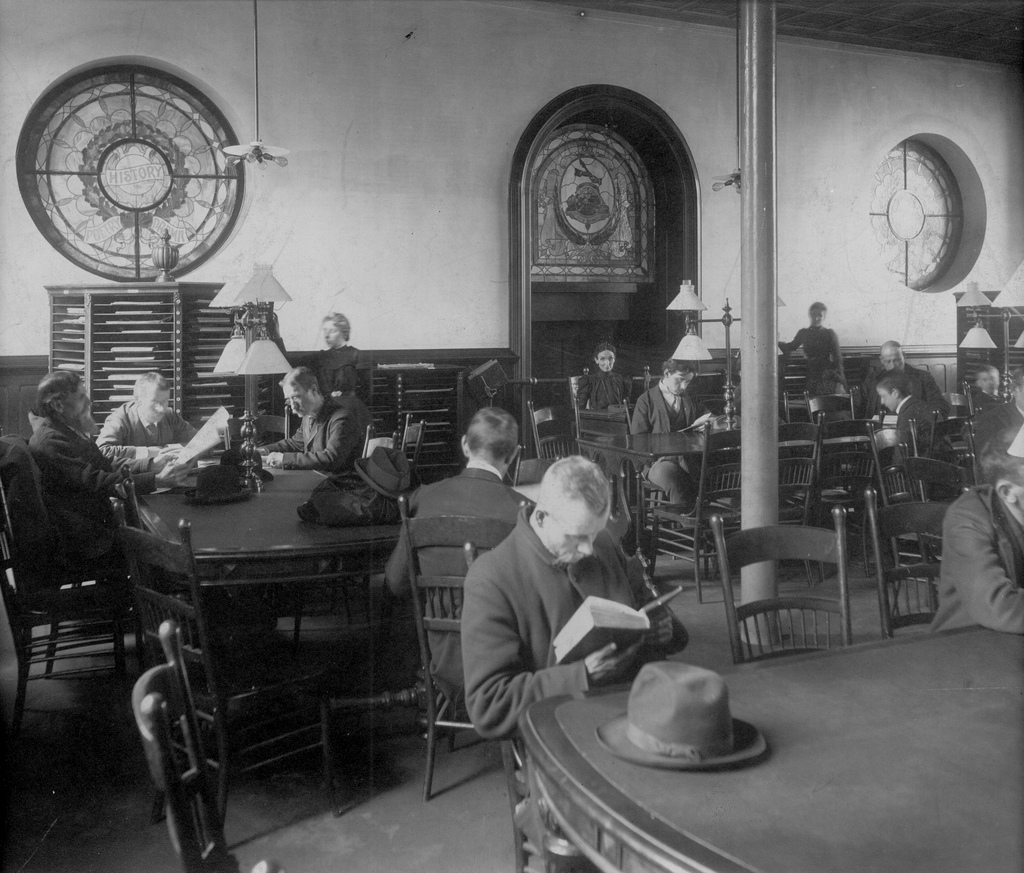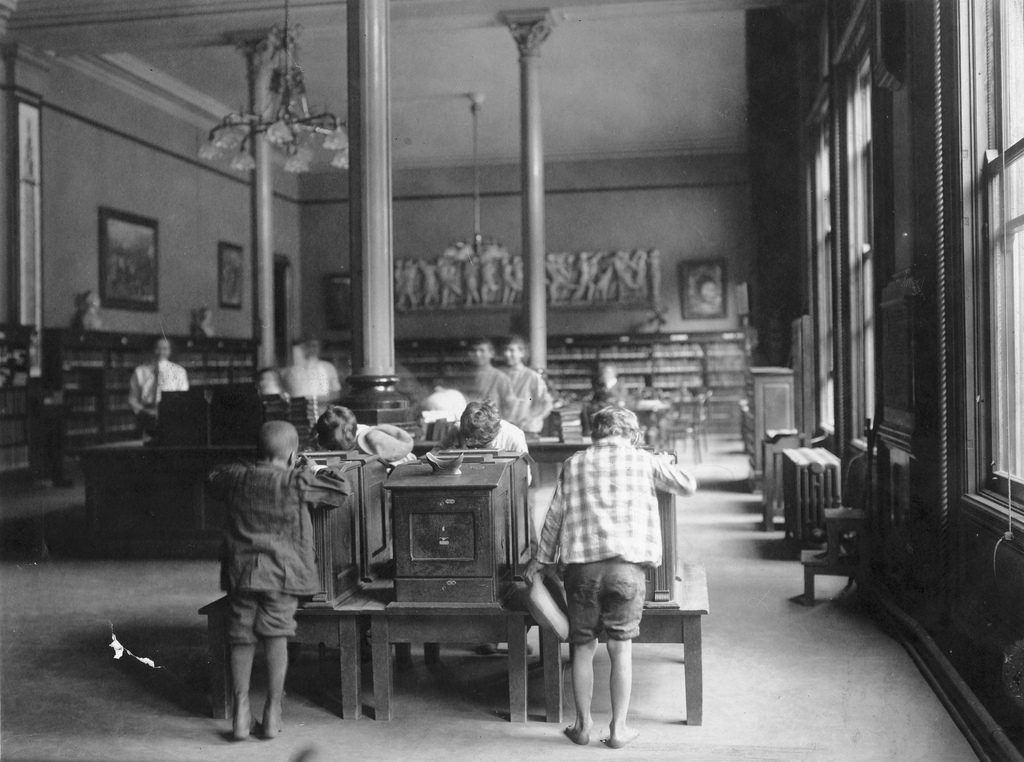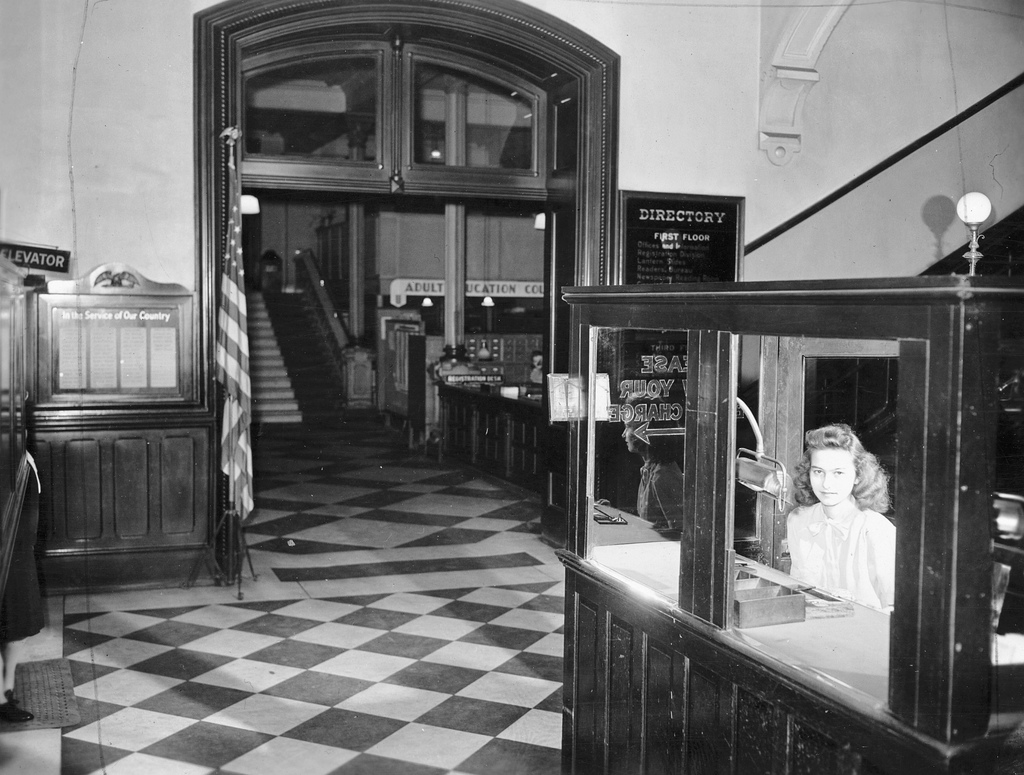 The above photo was taken in the last year before its closure and below, the movers in progress of emptying the old library which took about 3 weeks.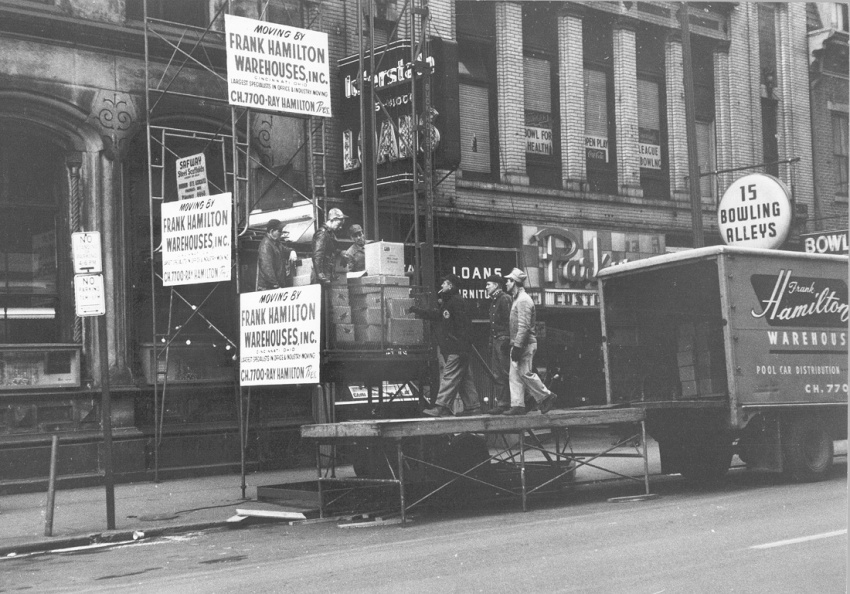 In January of 1955, a new library opened at 800 Vine Street, revered for its contemporary design. The old building was sold to Leyman Corp for just under the equivalent of $100,000 today, and by June that year, this magnificent library was lost forever. The three busts that once guarded the main entrance were the only original features of the building that were saved and placed in the new library's garden.
I'm not sure if I was looking for an answer that would convince me there was a real reason this building had to be destroyed. Does it all just come down to a change in taste between generations and the probability that we have more of a romance with the past than they did?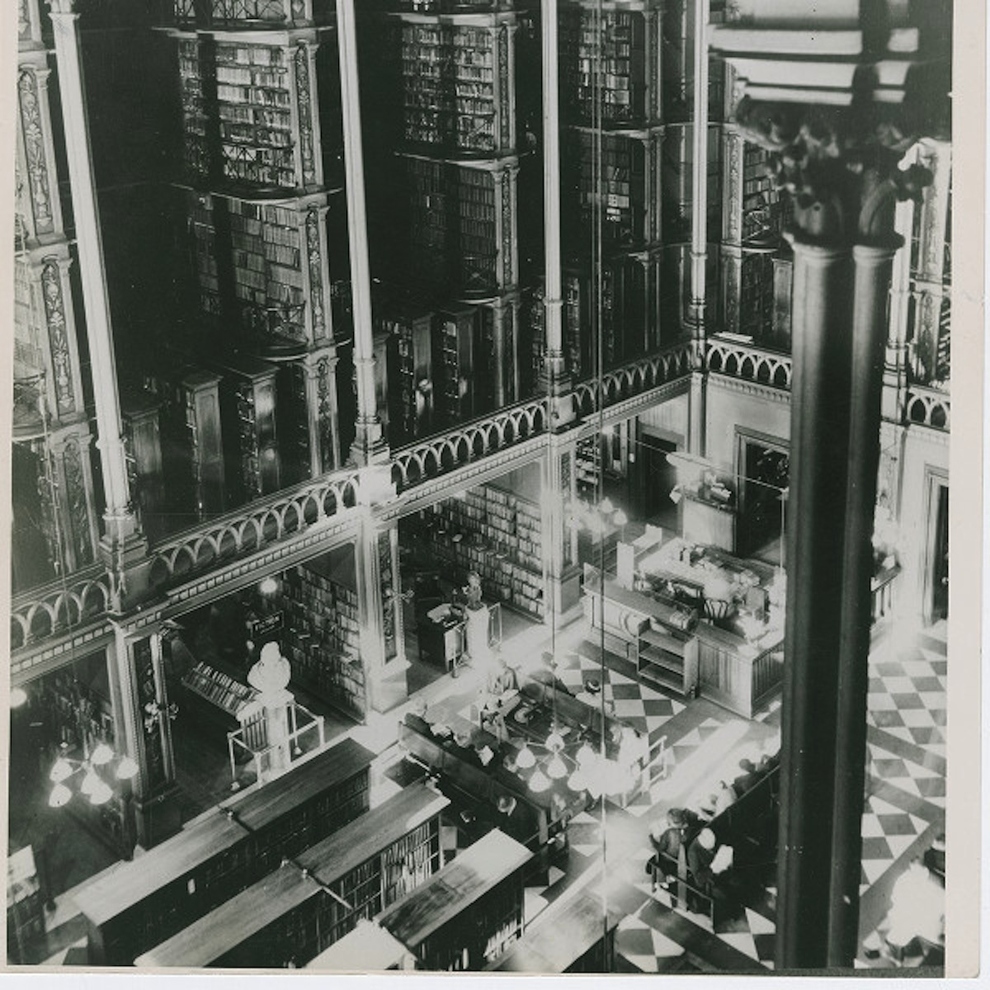 John Fleischman, author of Free & Public, who traced the library's history puts it quite simply:
 "Yet when the doors closed forever … and wise heads declared that Old Main would never be missed, they were wrong."
Because here we are, wishing we had somewhere like this to let our imaginations run wild.
Images via the Public Library of Cincinnati and Hamilton Country
Did you hear I wrote a book?! Messy Nessy's Parisian vault of treasures is now officially unlocked and in print! I surely hope that one day I can find it in a library like this.