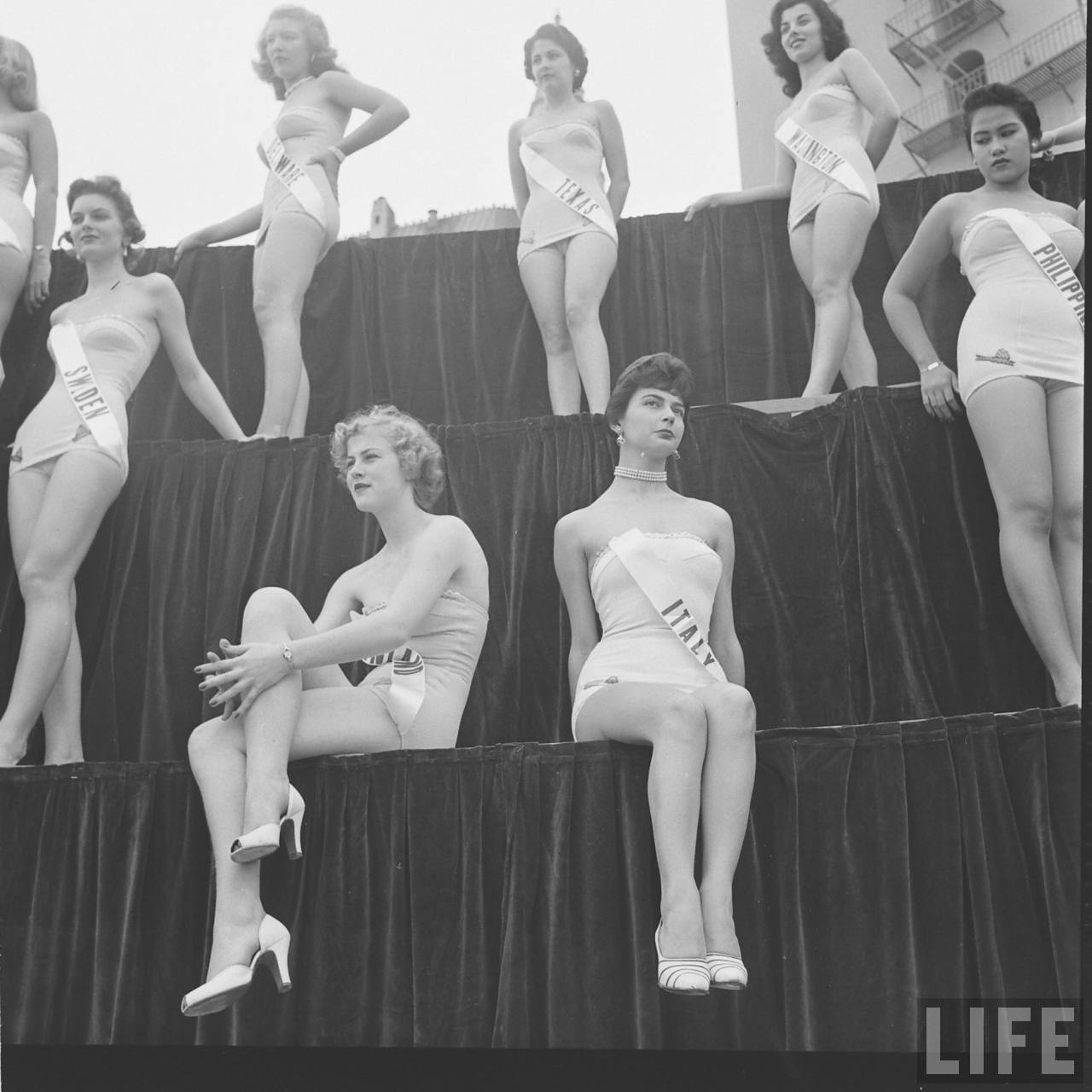 Beauty pageants are a bit of a guilty pleasure of mine. We all know they're silly and superficial but does anyone else here count Drop Dead Gorgeous as one of their favourite comedies from the 90s? What I like about this photo series that I pulled out of the trusty LIFE archives, is the behind-the-scenes element that photographer George Silk has managed to capture. Amusing sideways glares exchanged between the girls, awkward moments and competitive streaks shining through, this photo story has plenty of it…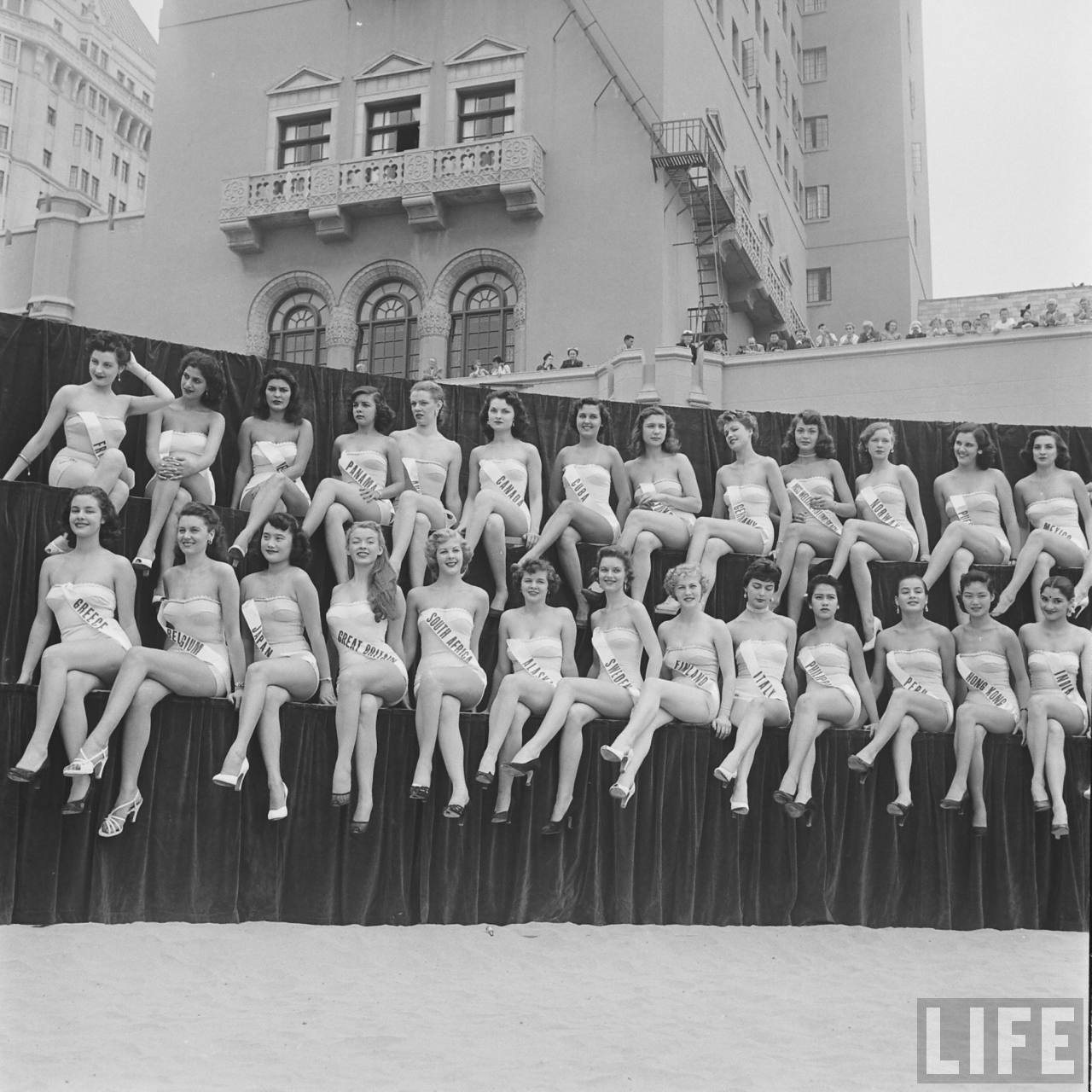 We're at the first ever Miss Universe and Miss USA pageant– not to be confused with Miss America, Miss United States, Miss United States International, or Miss Earth United States (because that doesn't make things confusing at all). In 1952 both pageants were held concurrently for the first time in Long Beach, California, which will explain why Miss Japan standing in between Miss Montana and Miss Colorado…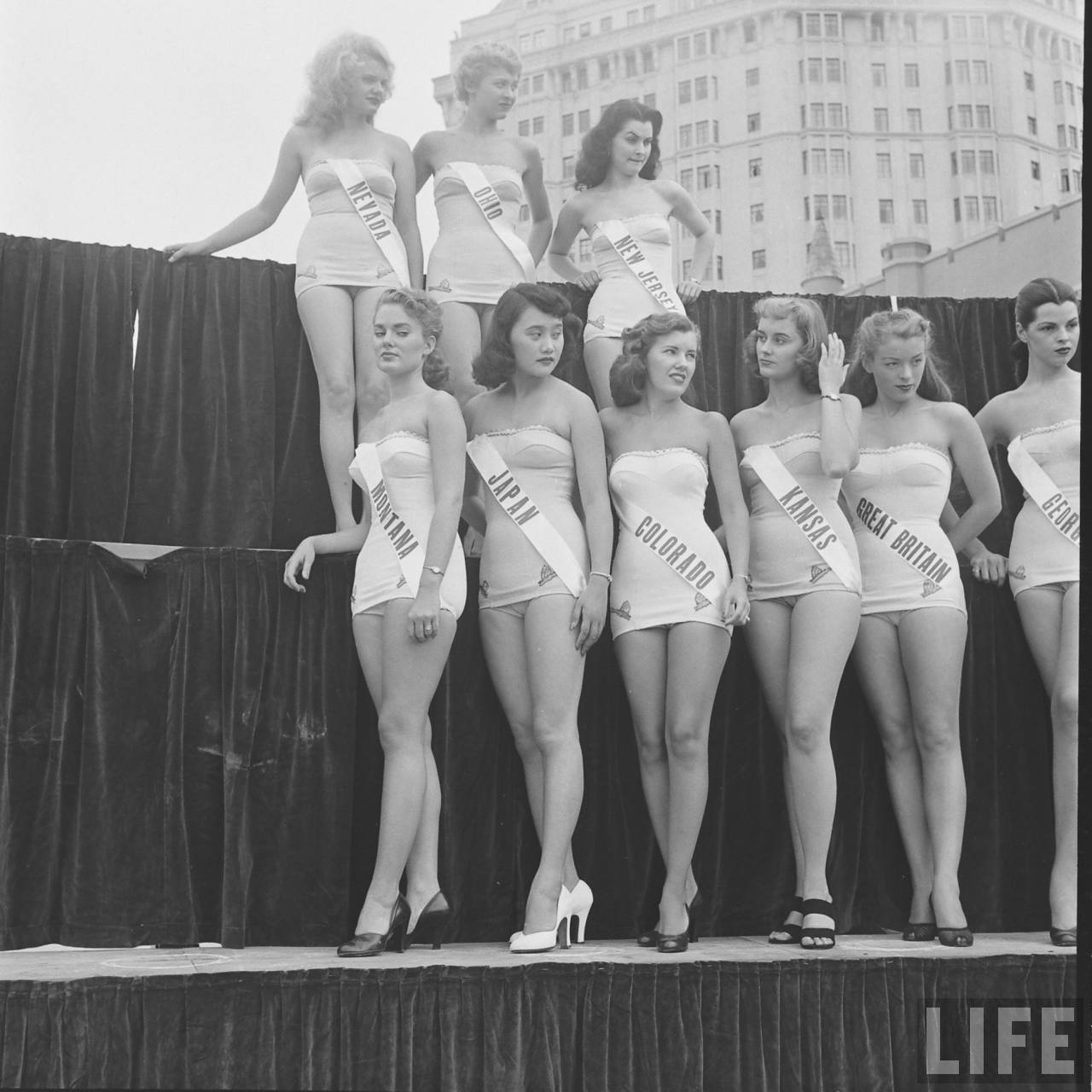 The two pageants were founded after winner of the rival Miss America pageant in 1950, refused to pose for publicity pictures while wearing a swimsuit. Pageant sponsor Catalina decided to pull their sponsorship off the pageant and create their own competition.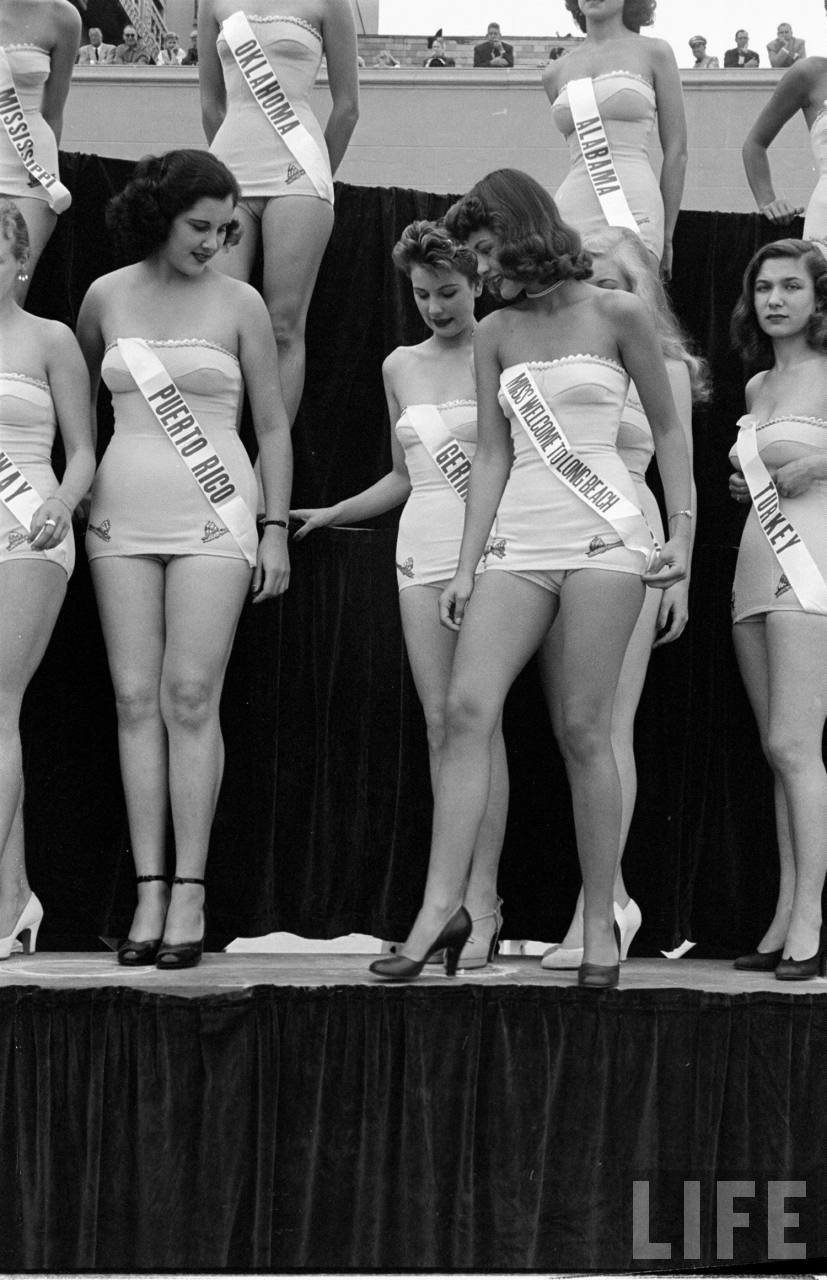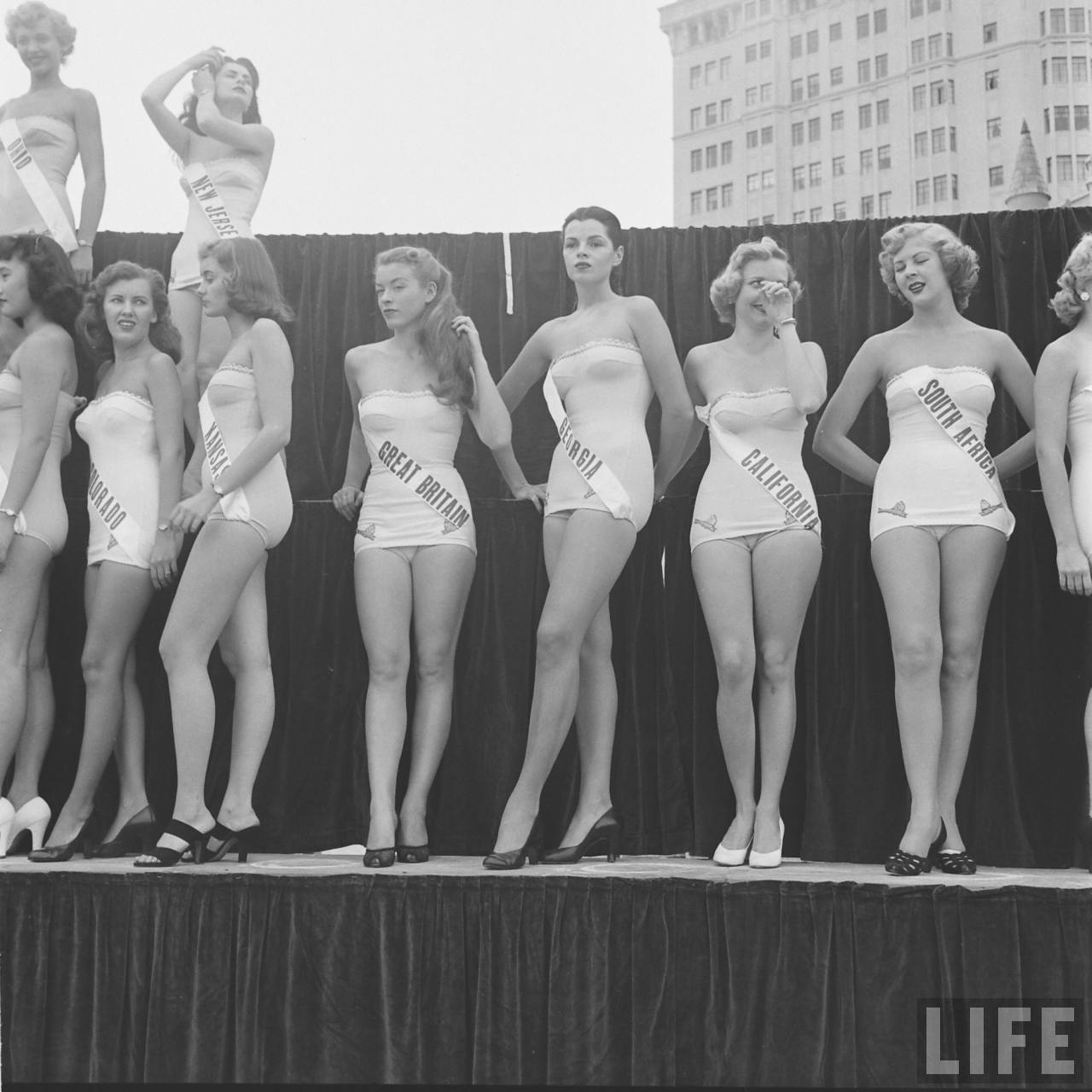 Ladies, forget the bums and thighs for a second and check out the fabulous shoes…!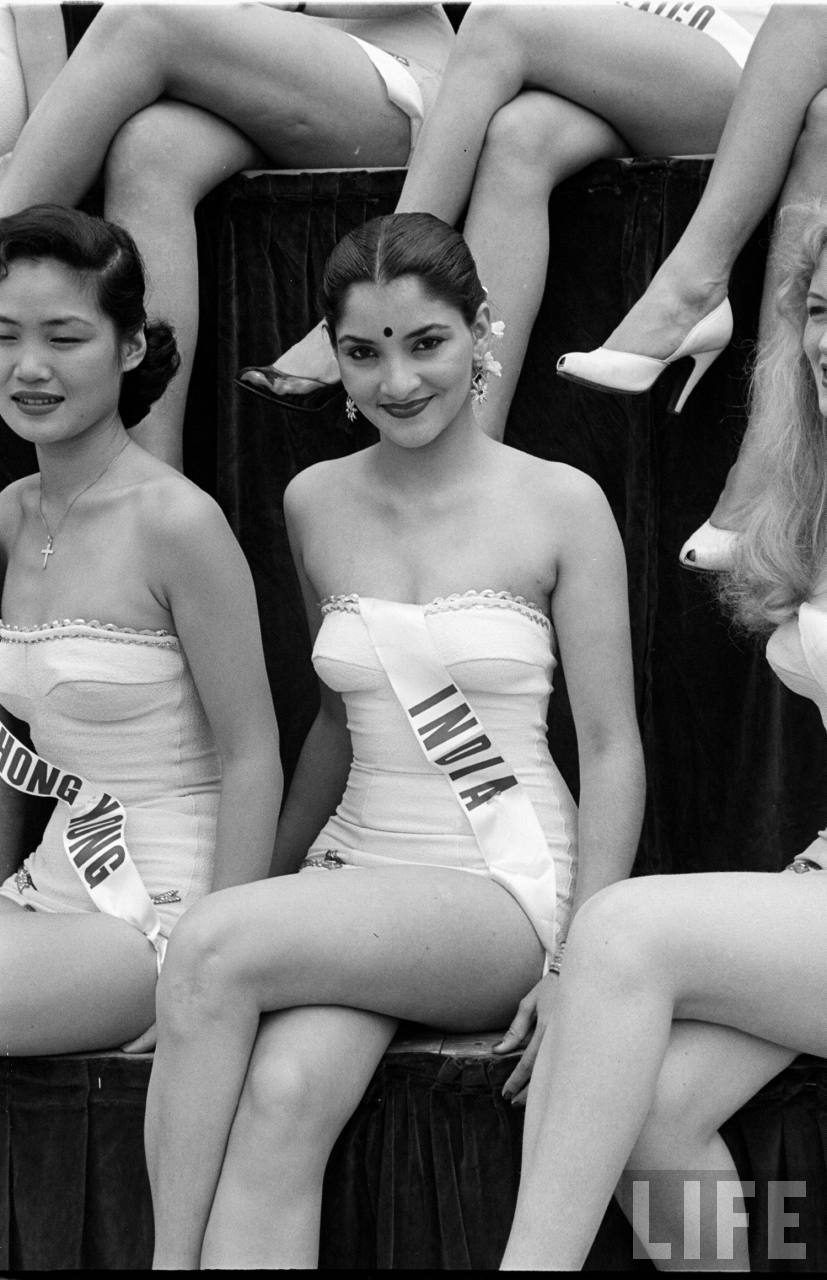 Lovely Miss India, Indrani Rahman, a classical dancer of Indian style which she popularized in the west, and later settled in New York in 1976.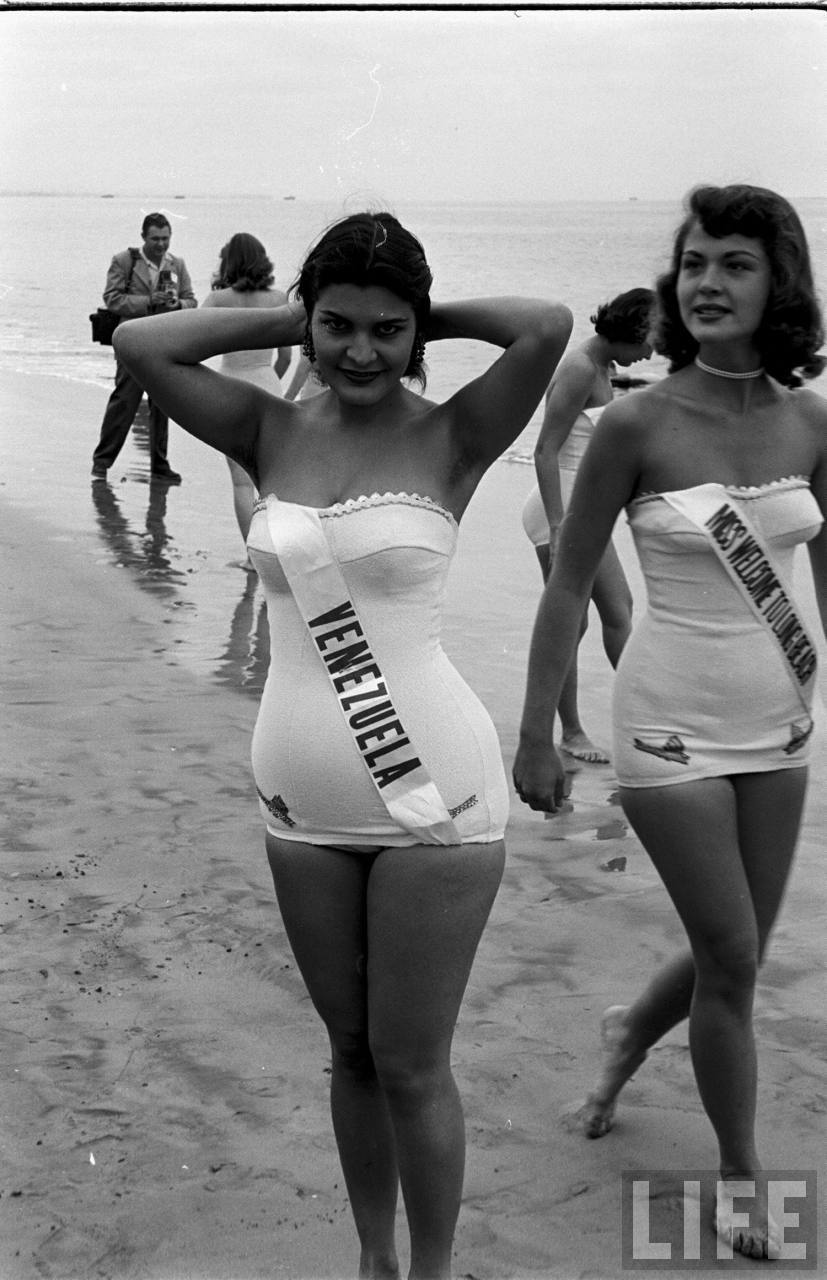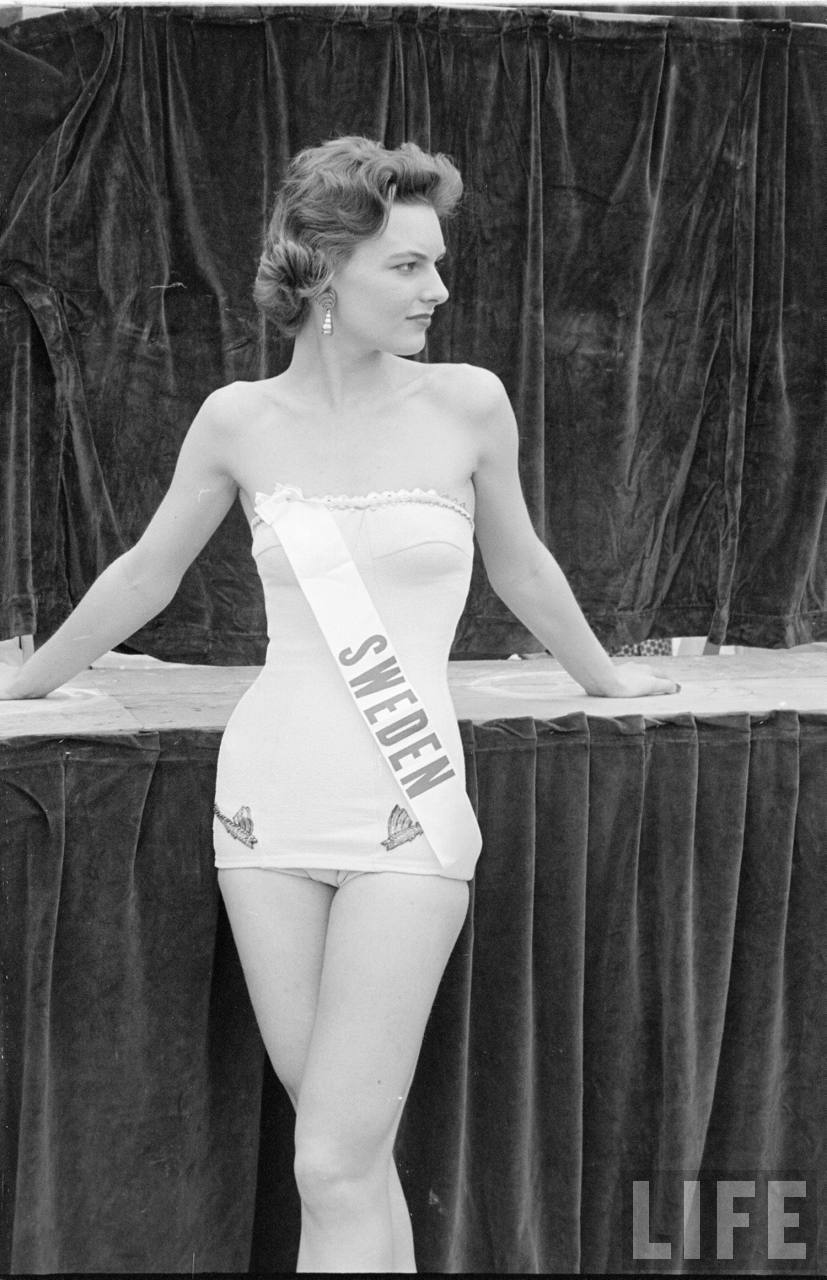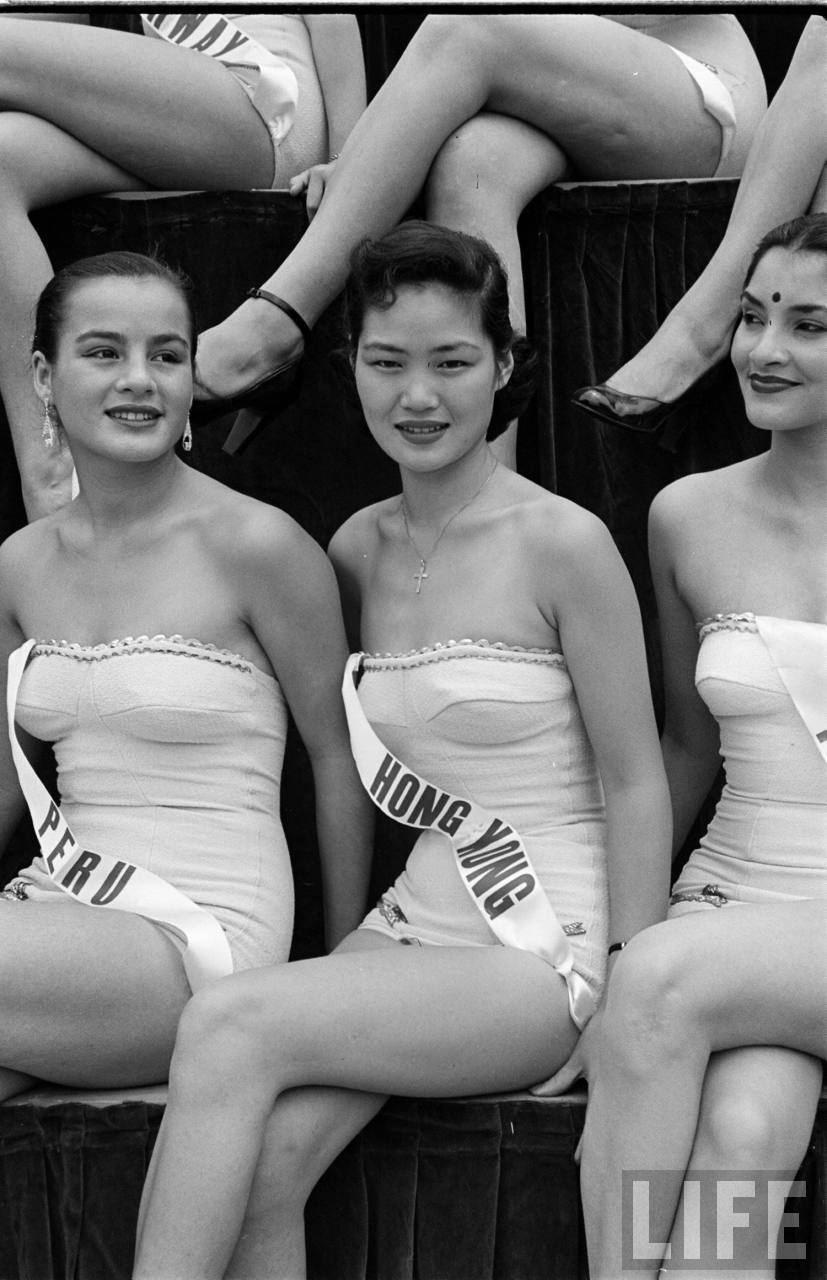 Miss Hong Kong, Judy Dan, went onto sign a contract with Universal and played a small role in The King and I before she retired from acting and married.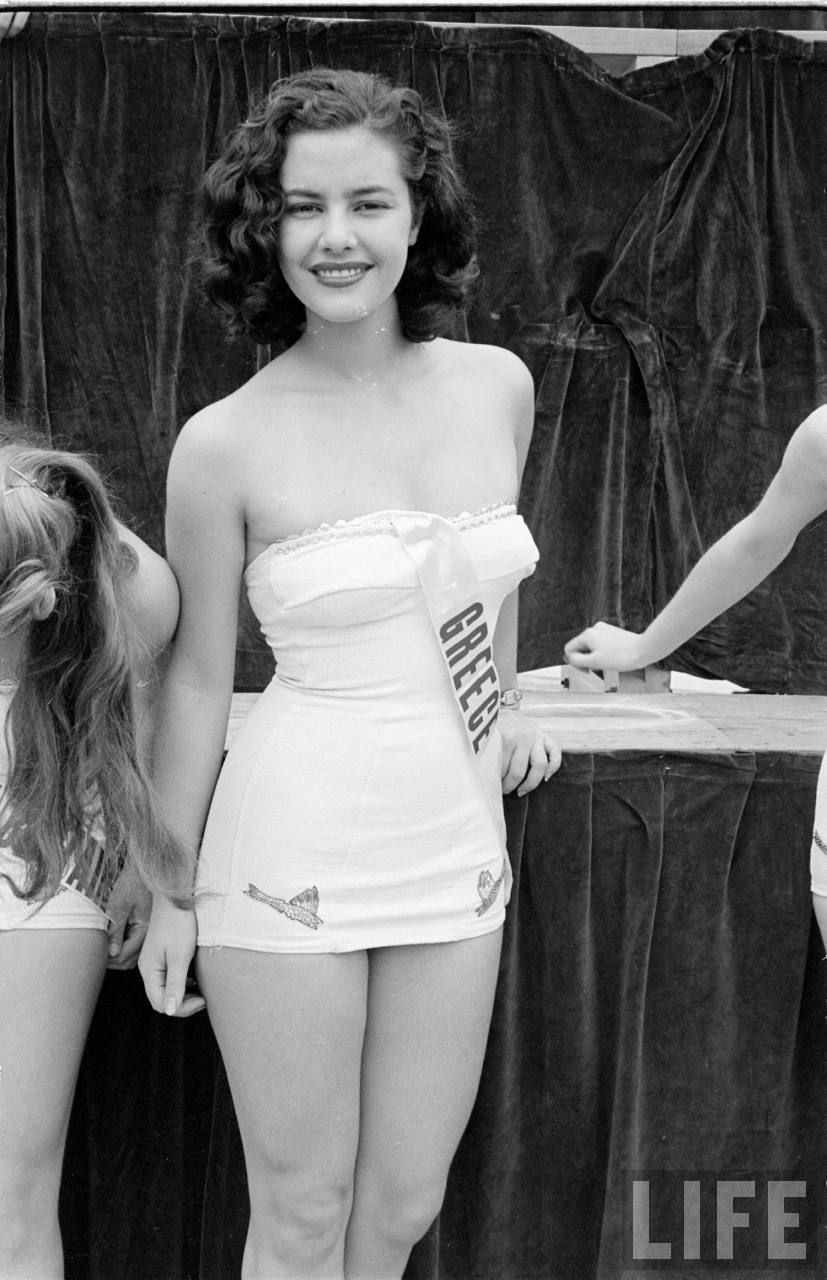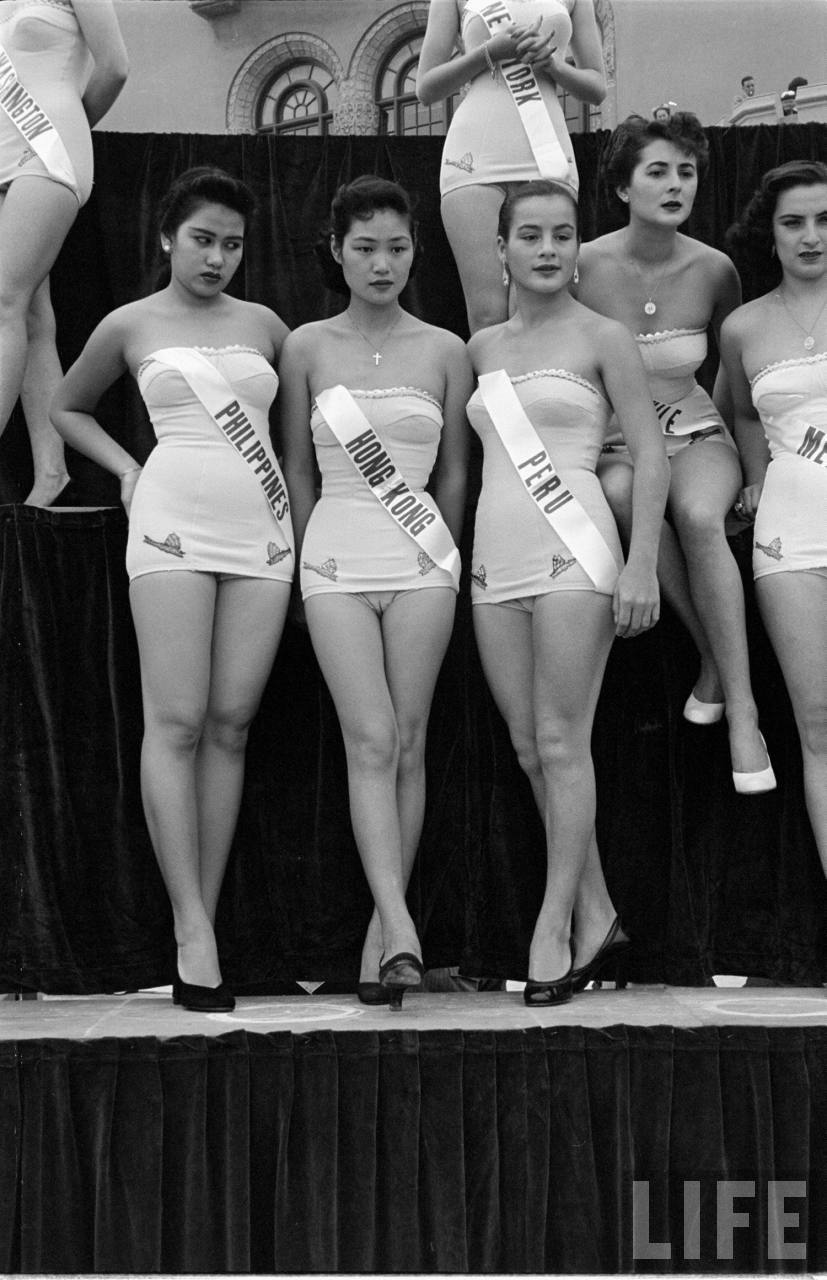 You might have noticed Miss Philippines has some of the best expressions in this photostory.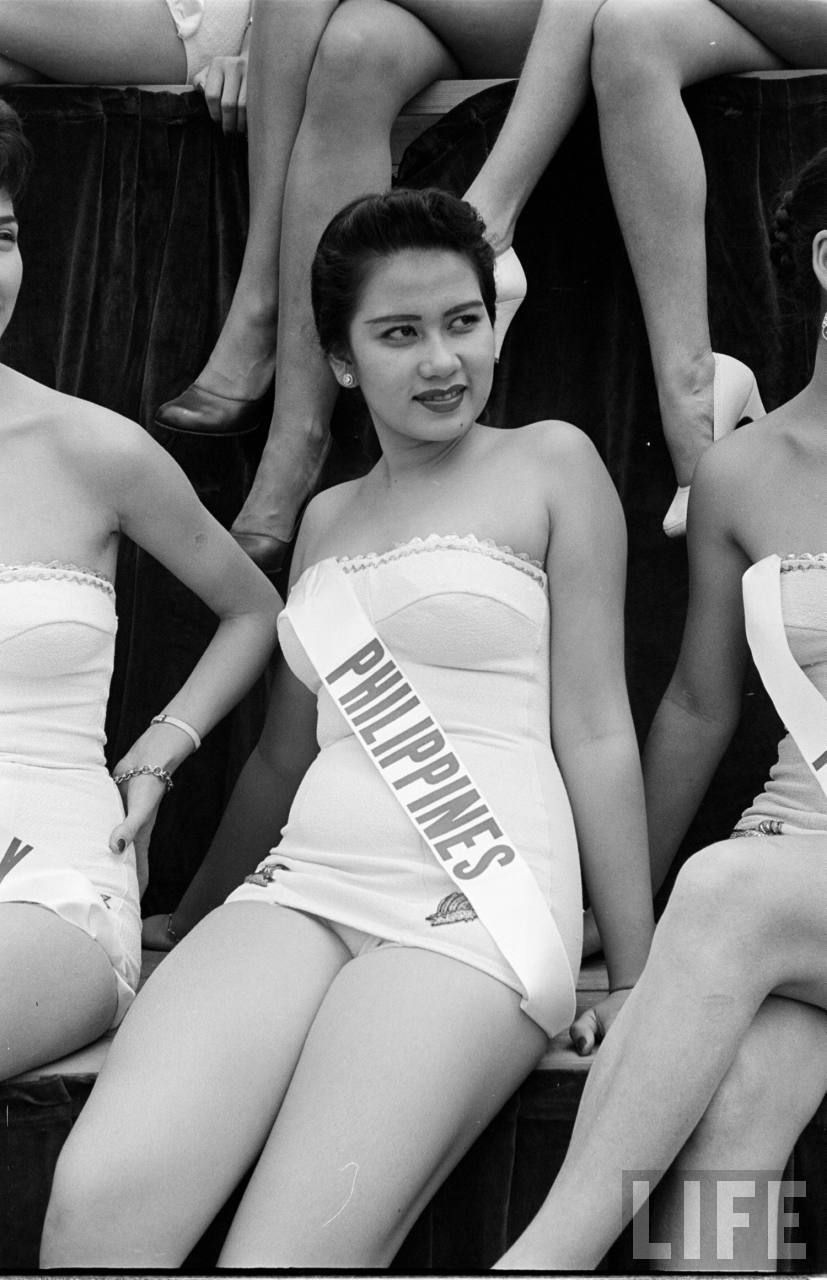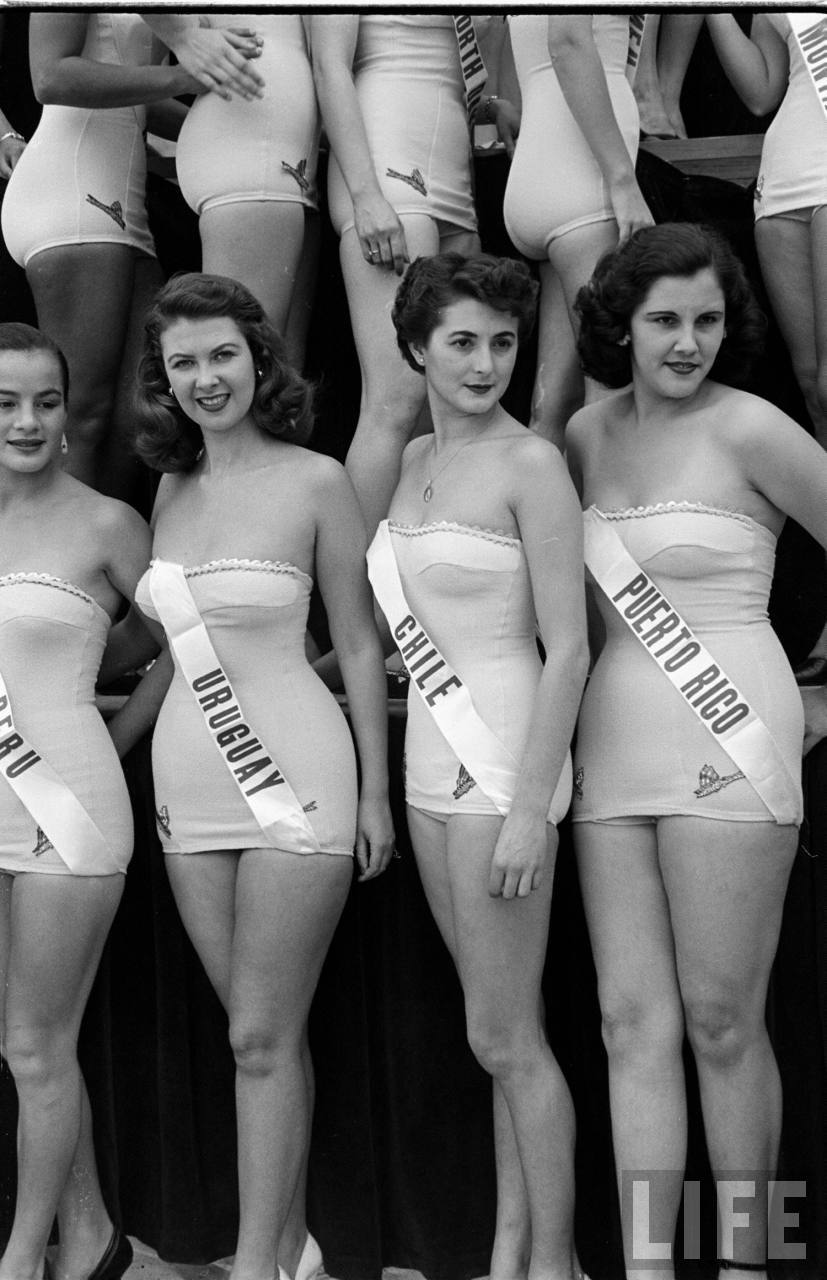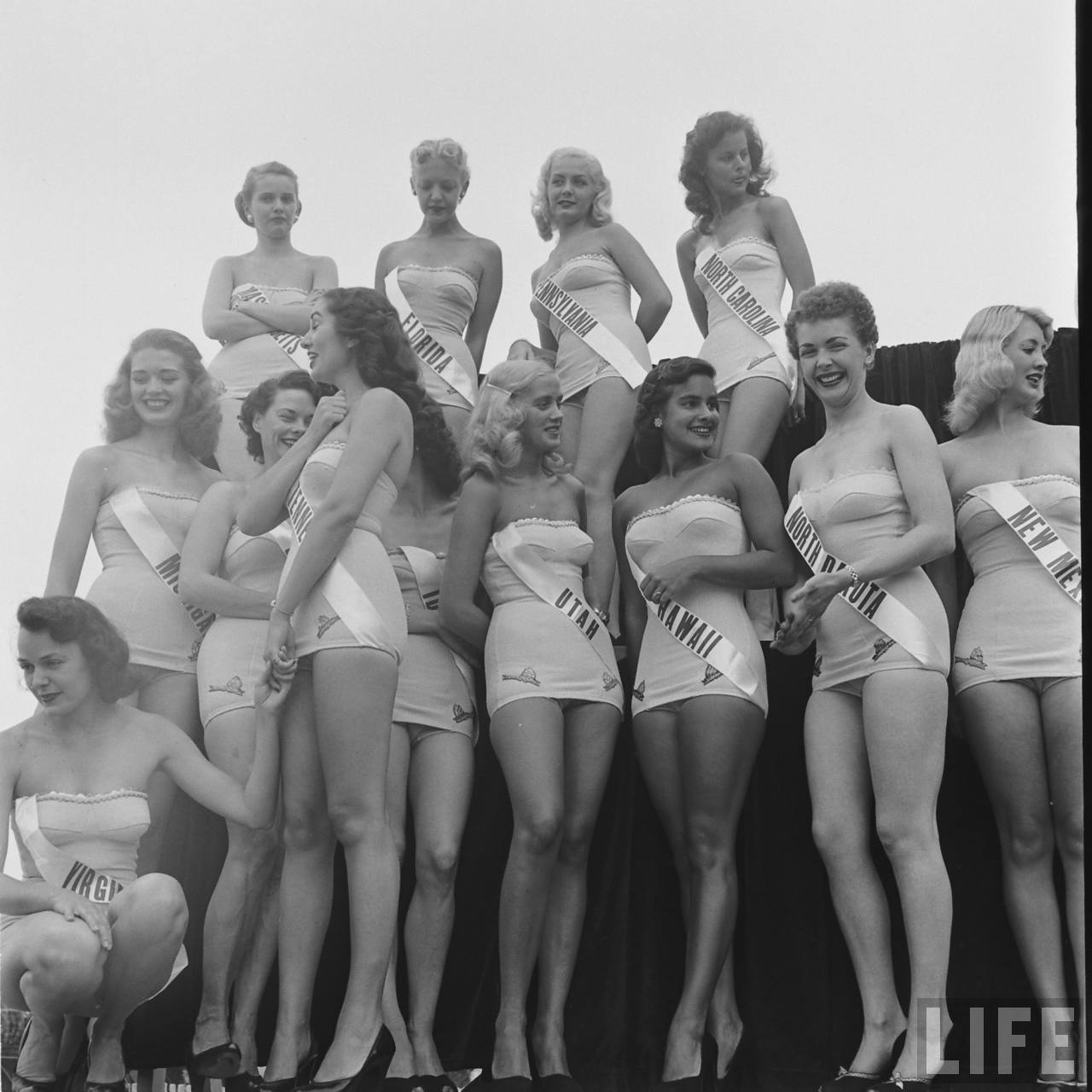 Miss Hawaii in the middle there came 1st runner-up in Miss Universe when the state was not yet part of the union.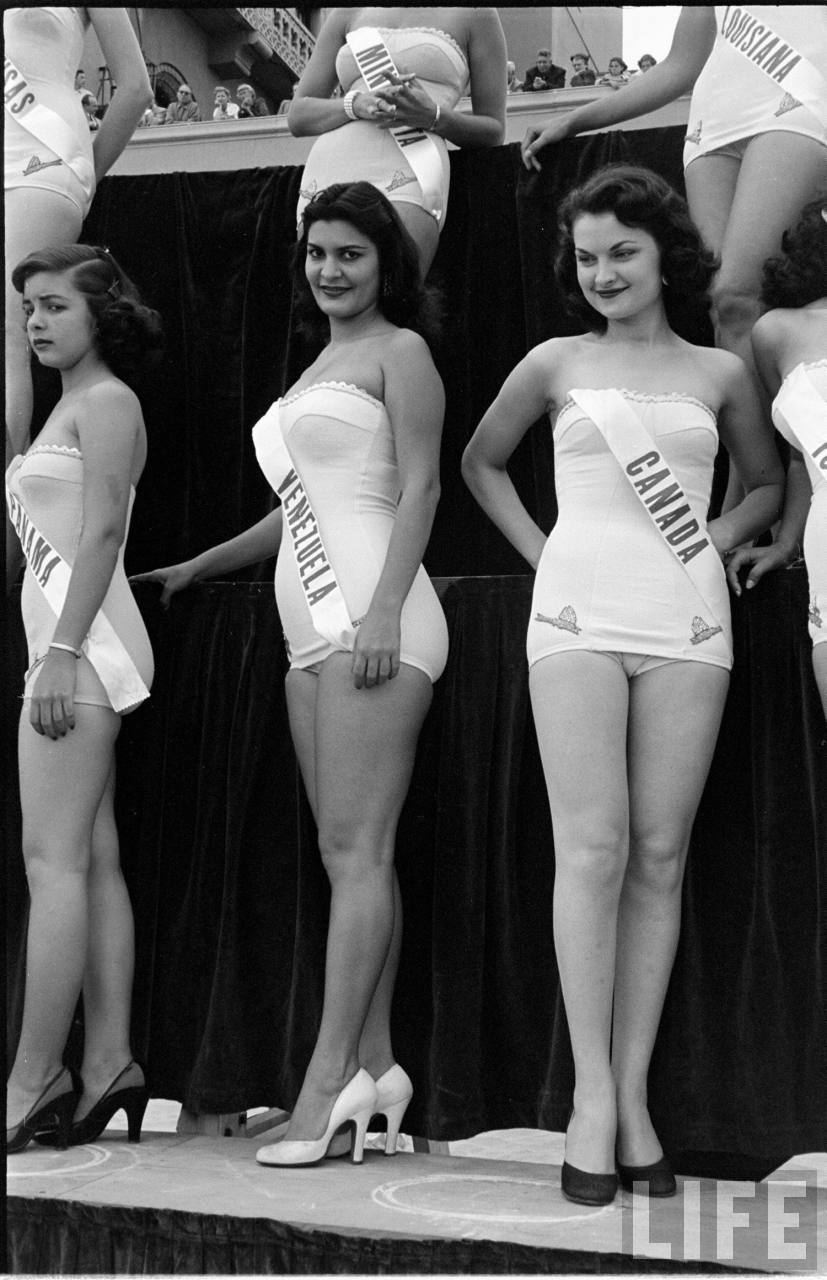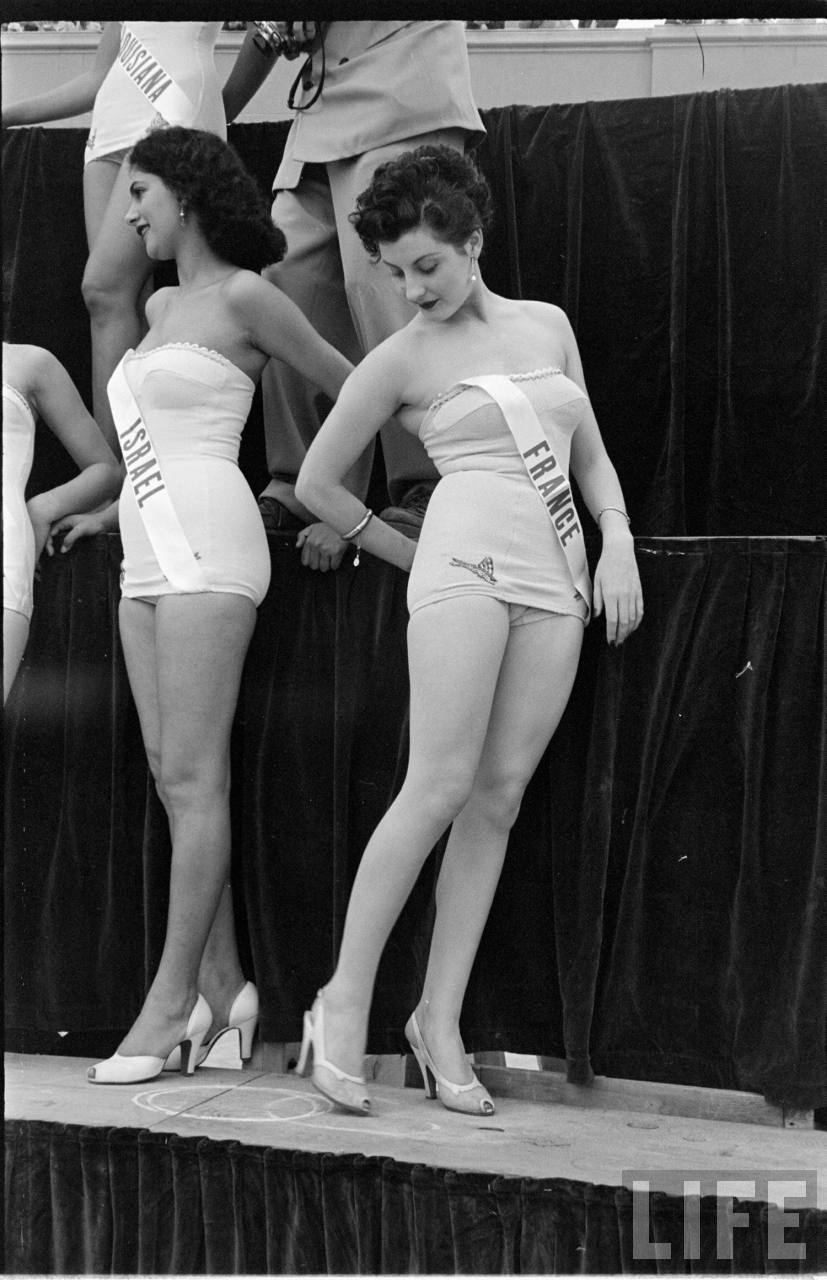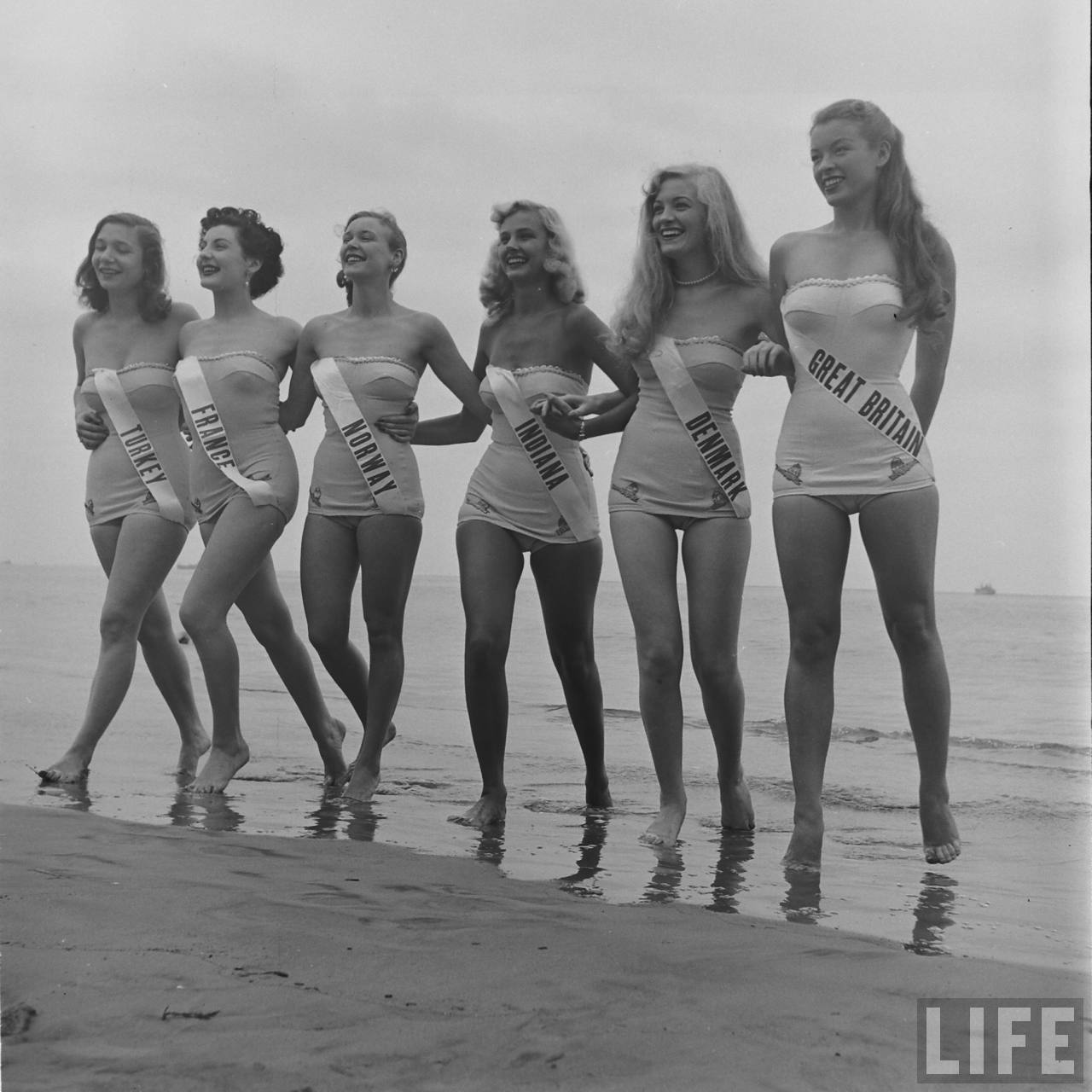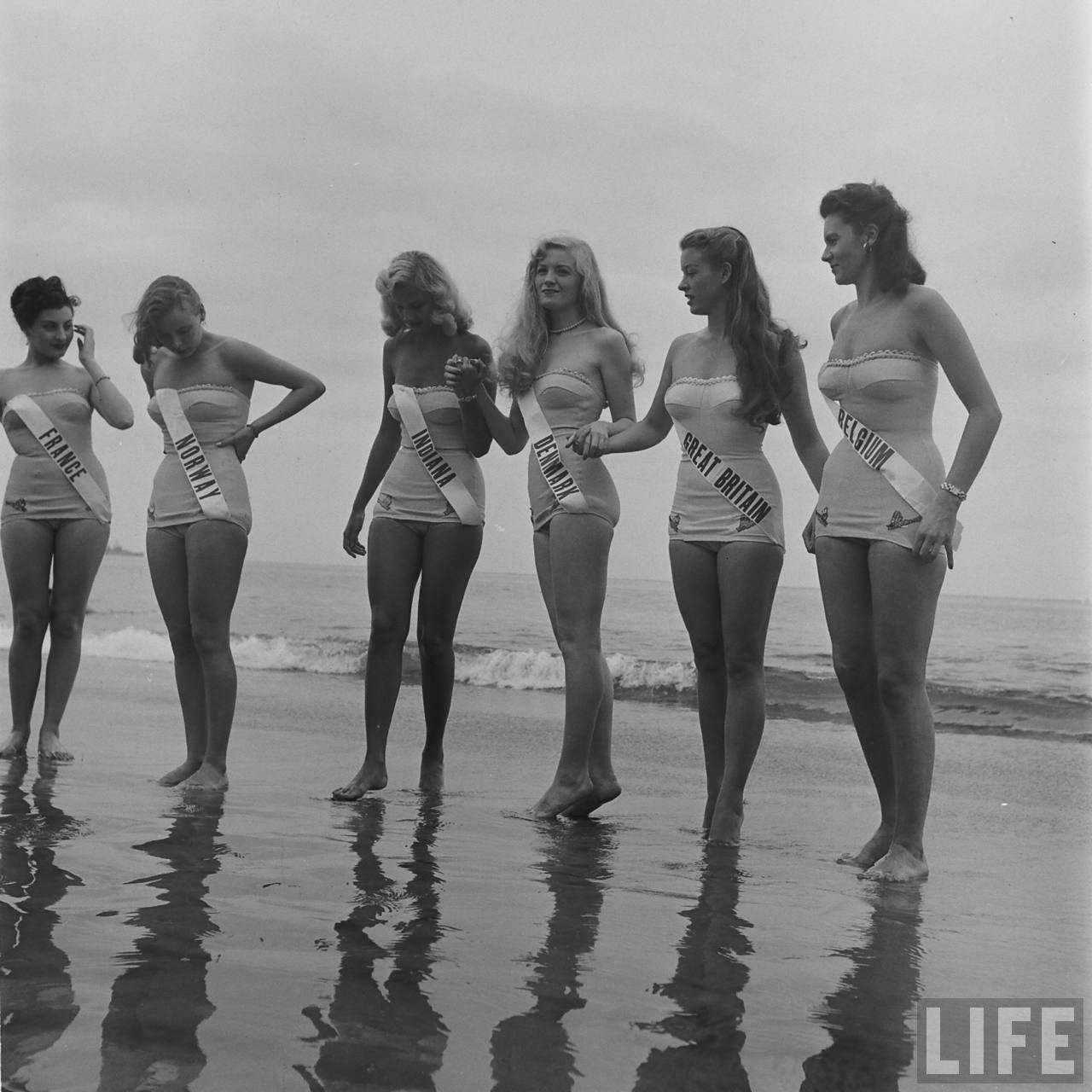 And the winner is …. drumroll please…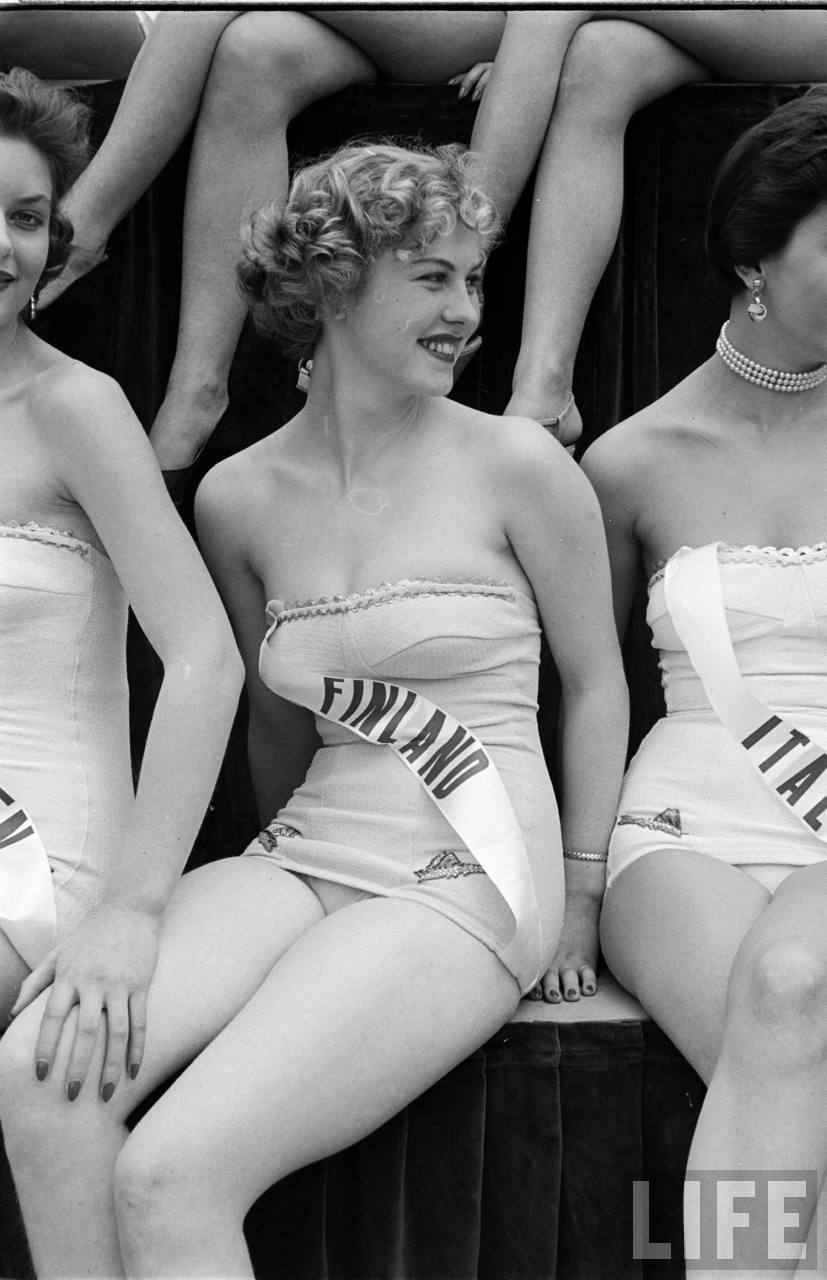 Miss Finland, Armi Helena Kuusela. Less than a year later after being crowned, Kuusela chose to give up her Miss Universe crown to marry and settle in the Philippines where she had five children with her Filipino husband.
All photos by George Silk (c) LIFE Archives