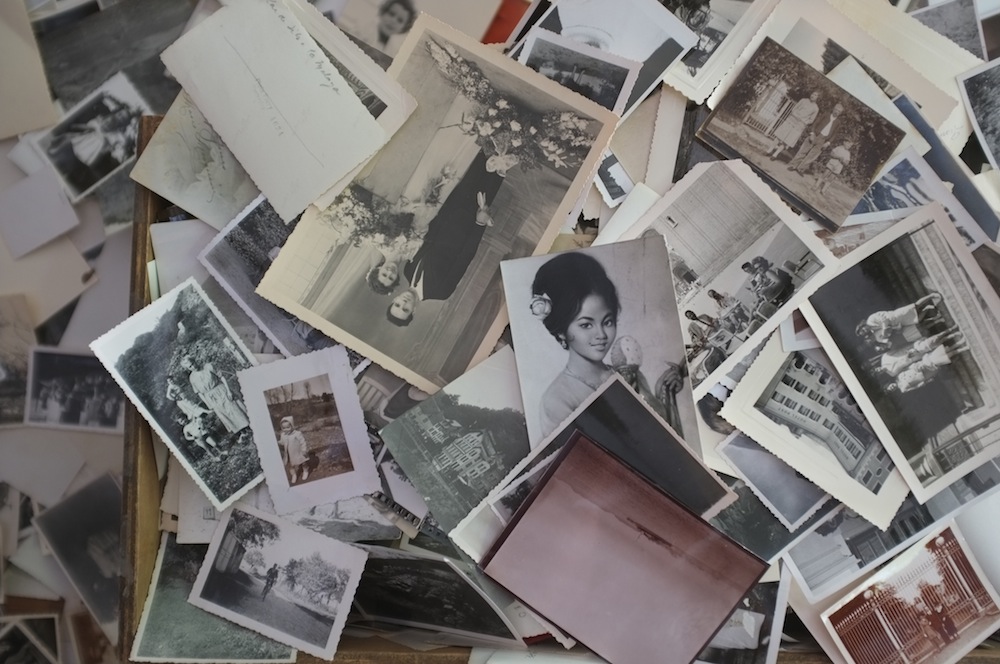 On the outer corners of the red light district in Paris' Pigalle, an unassuming old shop space caught my attention. The roller shutter was almost fully closed, but I could see in the window there were stack upon stacks of photographs, old ones, collectively piled on the floor. I then signalled to the young man I could see inside, and he opened the shutter and welcomed me pleasantly with a big smile. His black messy hair, friendliness and two dogs met my expectations while he proceeded to explain why and how these photographs arrived literally on his doorstep.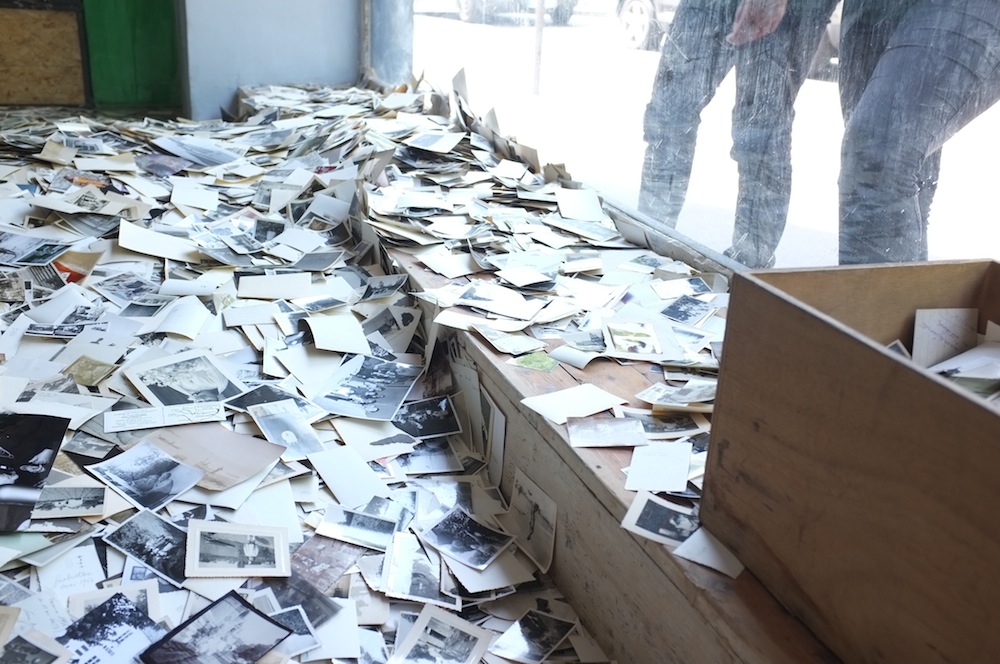 A photograph reseller specialising in vintage photographs had sold Antoine a very large collection of photos and having spoken to him for just a few minutes, I could see why he bought them. These are for the art lover. Interested in the artist value of each photo and not the history or the family it represented, Antoine's search through photographs for himself instantly brought meaning to it. He who seeks shall find.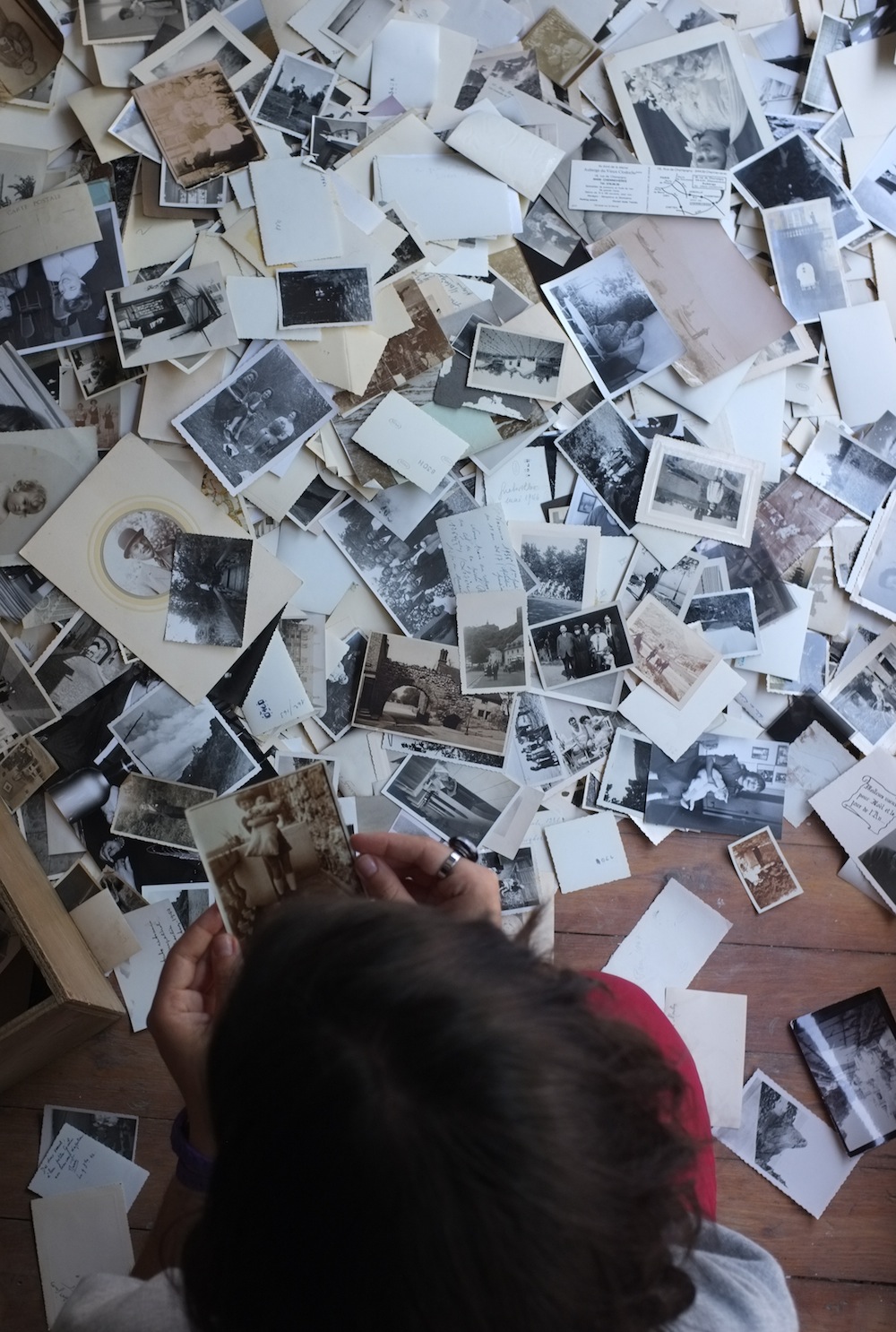 He opened a beautiful large box which was on his desk, which seemed to hold some importance that had been filled with his possessions he treasured and he hand picked several photos and shared them. The most memorable was a woman holding a fish, he called 'Femme au poisson'. I was drawn in by how he had labelled it that like an old oil painting. The delicate deckle edging, the sepia tones, these dusty prints were faded with time.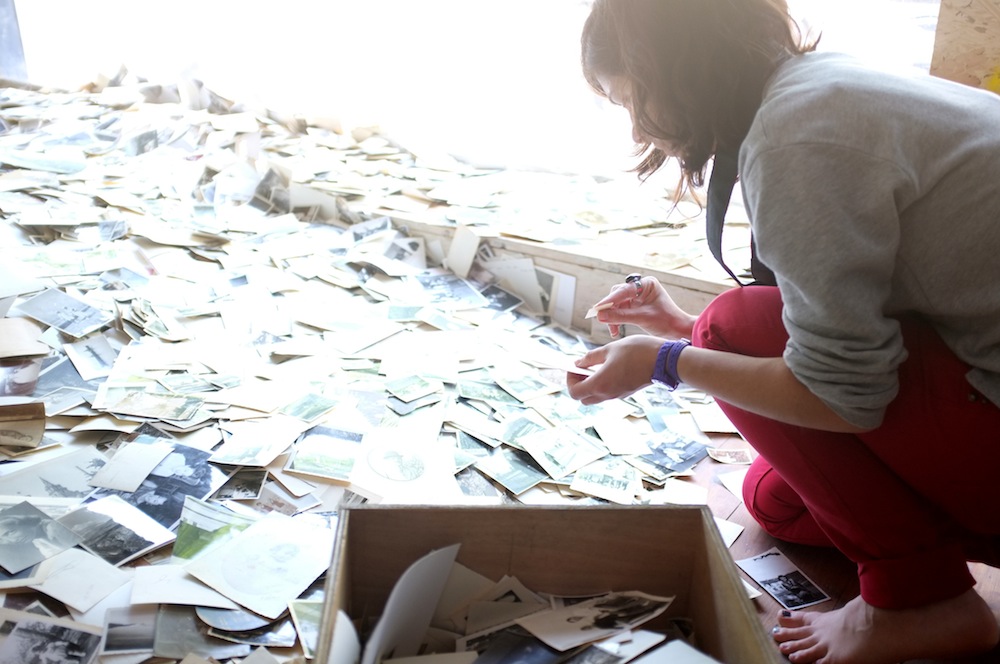 Just holding them made me appreciate what they were. What was taken was taken, and nothing was erased or edited, nor airbrushed. Snapped between the 1800's and the 1960's, they give a glimpse of daily life of typical French families and maybe not so typical, when the only 'gramming' was of the written kind, and the selfie had yet to be an established fad.
I marvelled over people I have never met and never will. The somehow surprising imagery of some of the most perhaps unassuming people you'll ever see. At the time, most of what was documented on film, in print was expressive, creative in an organic manner. They are sometimes as bewildering as they are a bit strange without any context and that is their charm.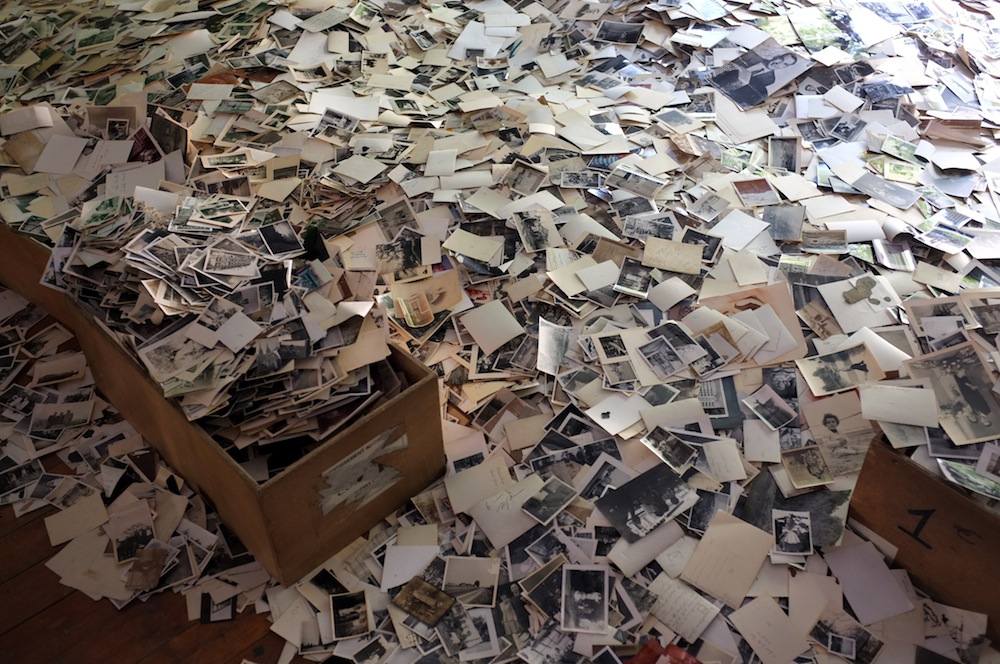 Antoine's own love affair with these curious and intriguing photographs has lead to the start of a blog aiming to showcase some of the hundreds of thousands of vintage photographs and are being archived and categorised, slowly but surely on the Paris Snap Shop. 
You can visit Antoine and his two dogs in his shop and spend as long as you like going back in time, finding your French ancestors or just looking at art for art's sake. If it so happens a photo moves you or says something significant, you can buy it for just €1. Antoine tells me that he met one man who visited for up to 6 hours searching and didn't take home any with him.
And if you would like, Antoine would also enjoy taking a portrait of you with your favourite photo.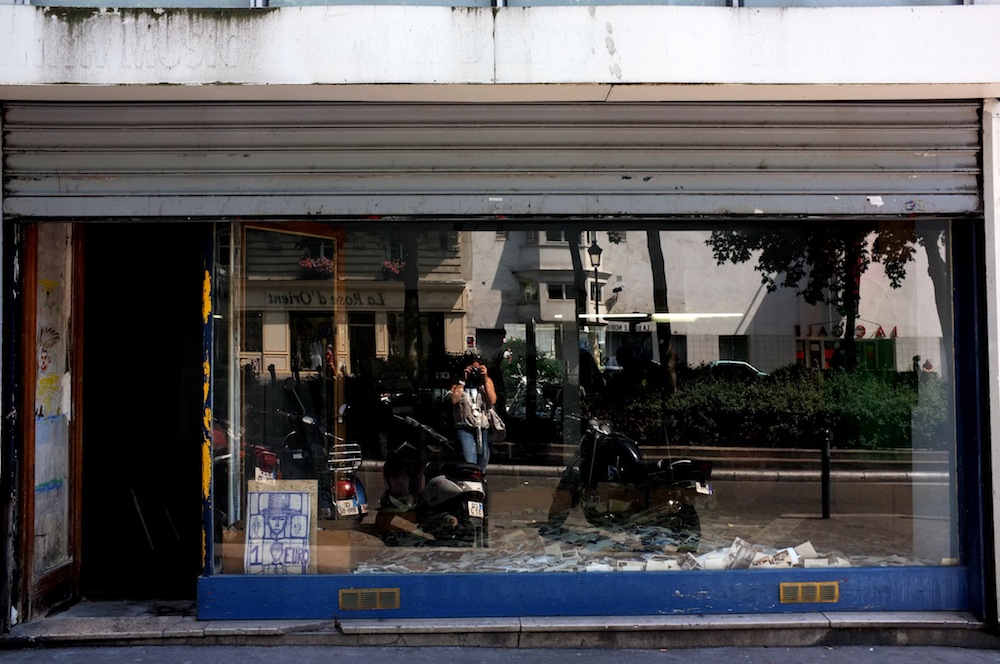 Although there isn't any official exhibition at Antoine's art space, it is a great place to pop into to say hi, and get up close and personal with the photographs.
Currently open until mid July from 12-22h, closed Sundays. 57 bis Boulevard Rochechouart & every weekend at Marché aux Puces de la porte de Vanves 14th arrondissement.
About this Contributor: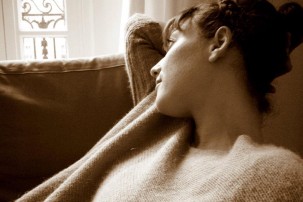 Gemma Urban is an Australian shutterbug, foodie and freelancer living in Montmartre, Paris. You can keep up with her Franco wanderings via her Instagram and blog, UrbanGems.