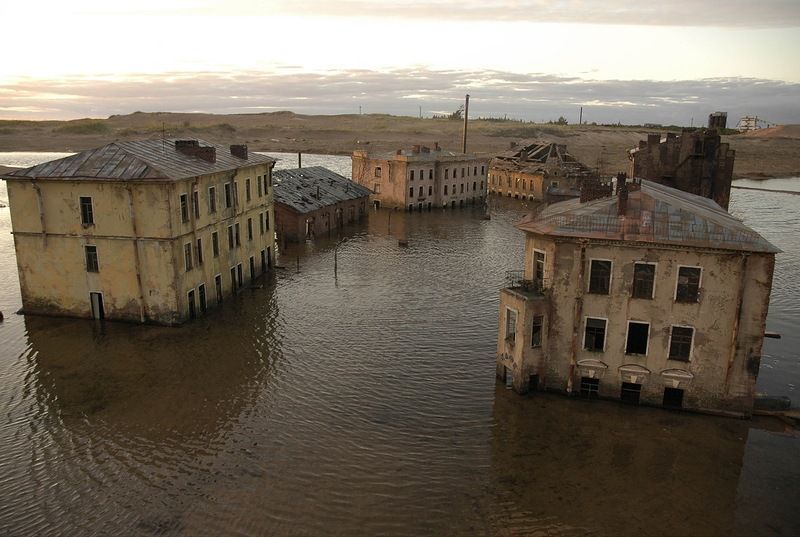 Today let's head off to Russia and take a tour of the Soviet era film studios. Lenfilm and Mosfilm were the two largest movie studios of the Soviet film industry and after the dissolution of the Soviet Union, both became quasi-private film production companies that still produce hundreds of films a year. This abandoned flooded town is part of a Lenfilm film set. Rather than using special effects, the studio is making movies the old fashioned way…!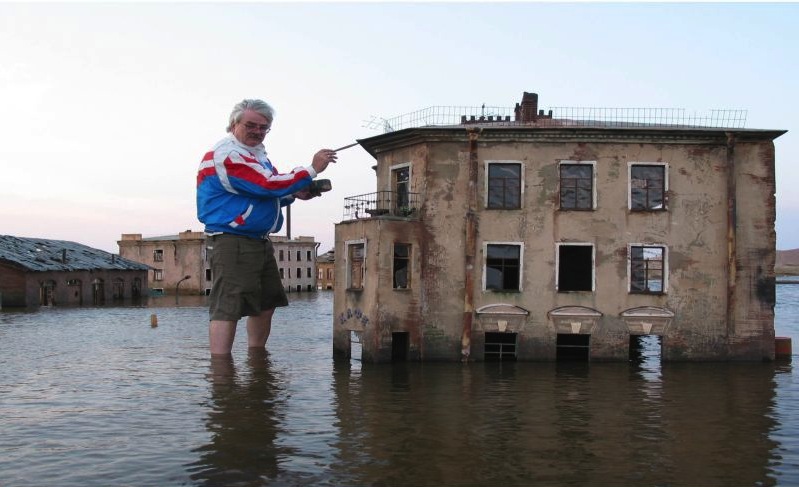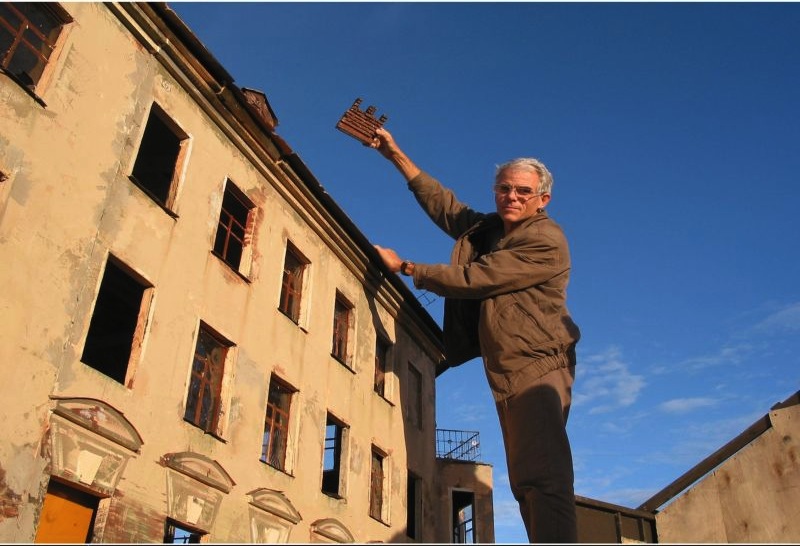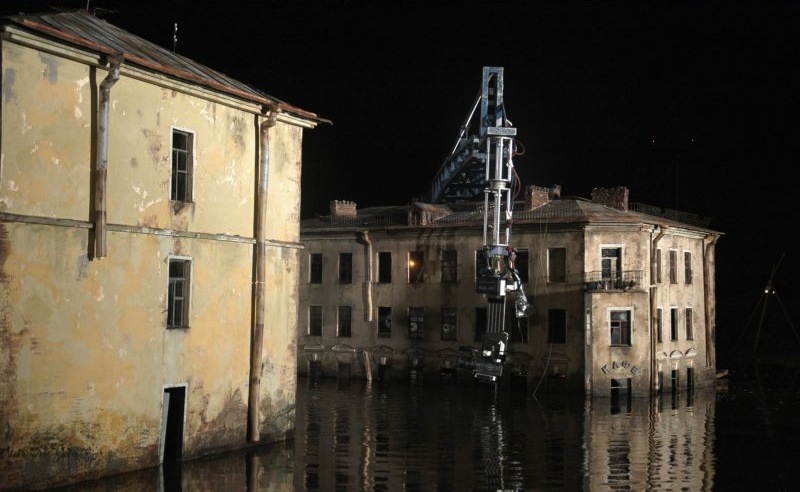 Now let's hop over to the Mosfilm studios, one of 15 in Russia, where an entire full-scale "Old Moscow" has been constructed…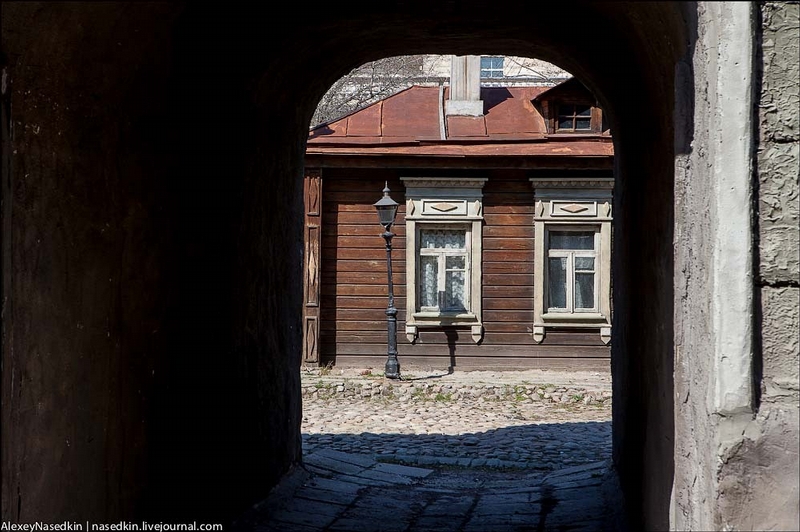 The houses are all made from wood, empty on the inside.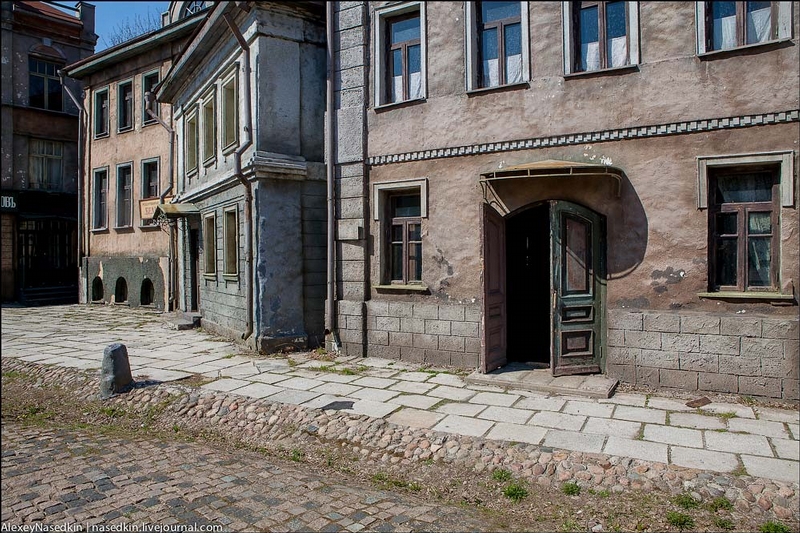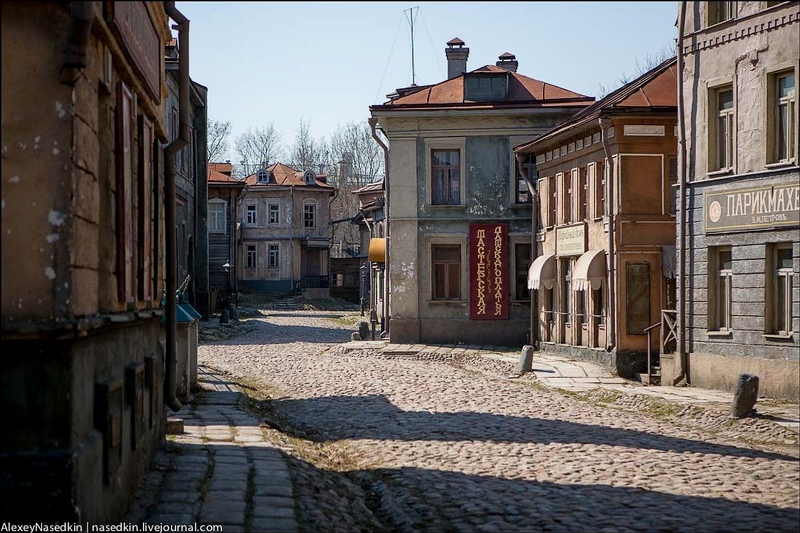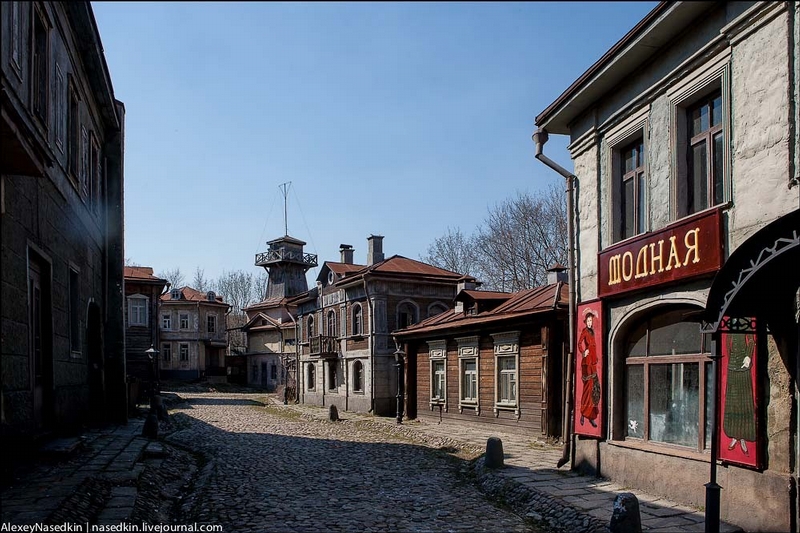 A Moscow "fashion shop" on the right.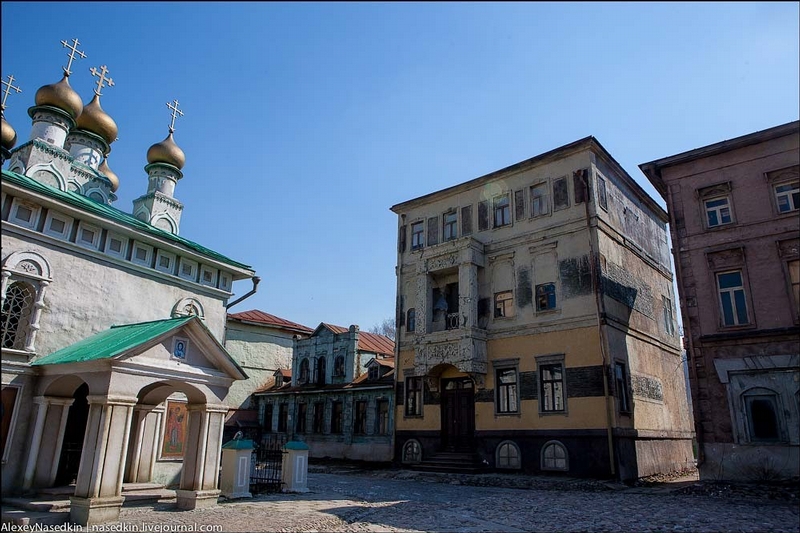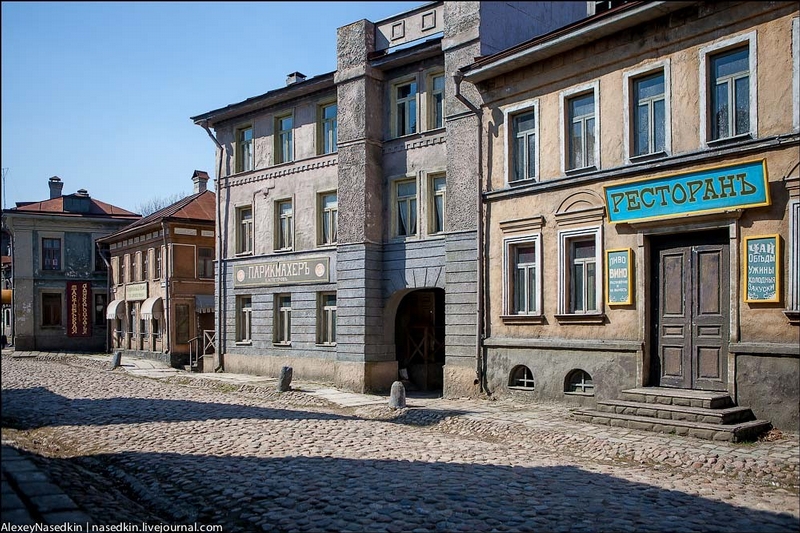 A barbershop and restaurant…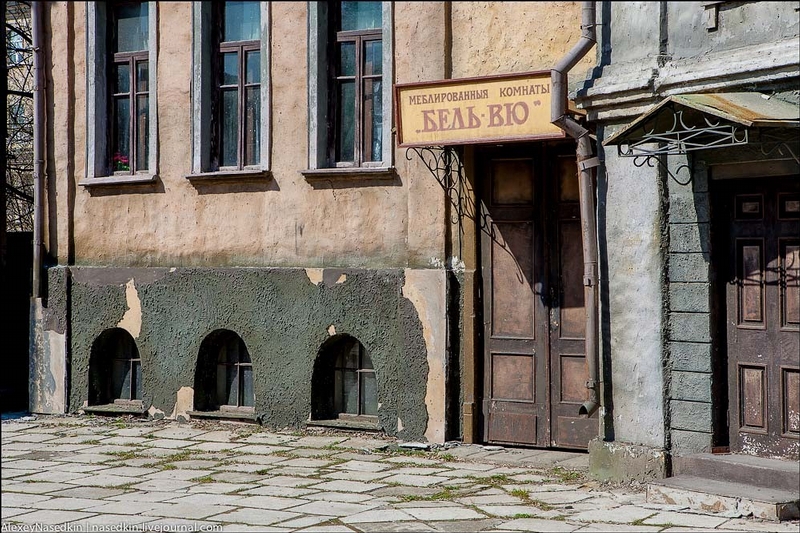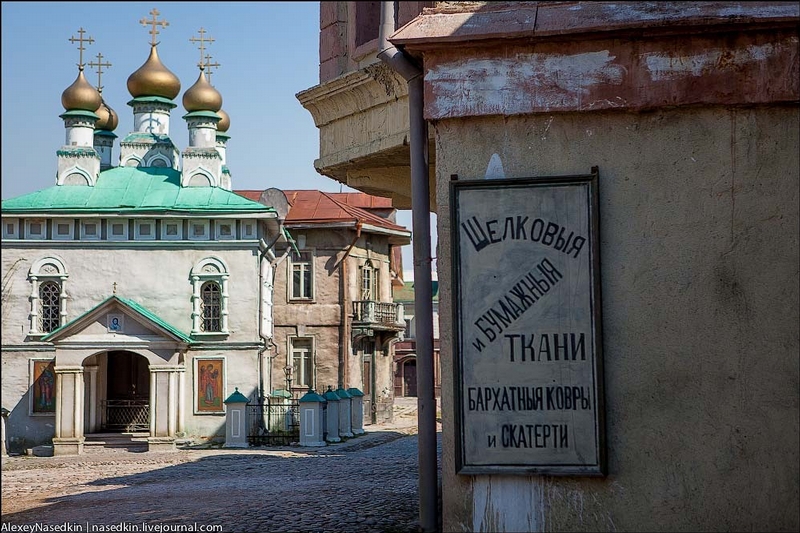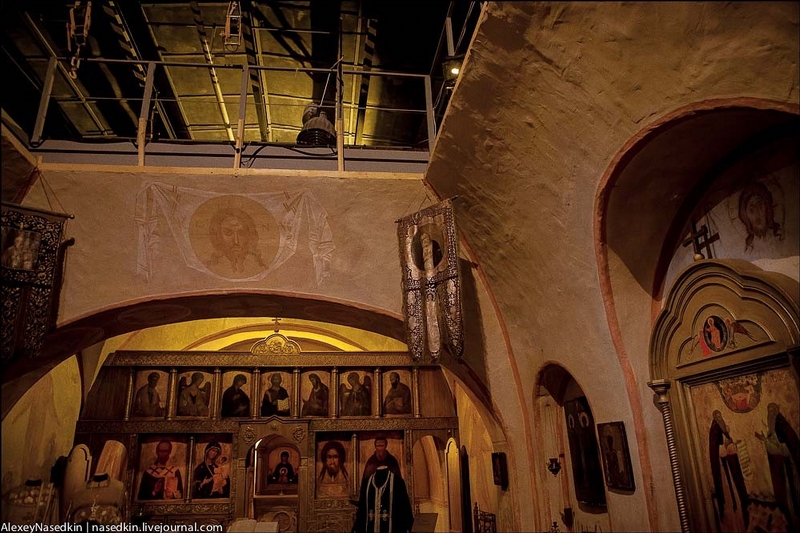 A film set for a Russian Orthodox church…
And the studio also comes complete with its own fully-stocked garage/ museum of vintage Russian cars!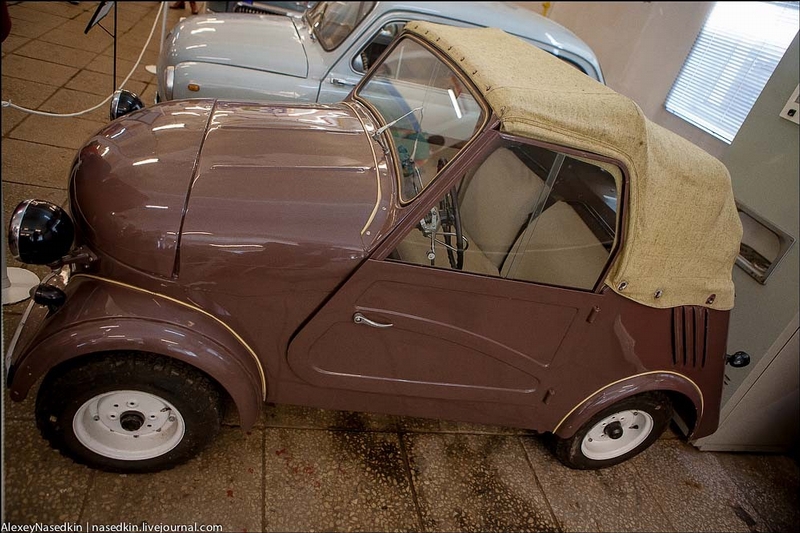 So that concludes our off-beat tour for the day, do come again!
Images via Nasedkin Live Journal, more info on English Russia.