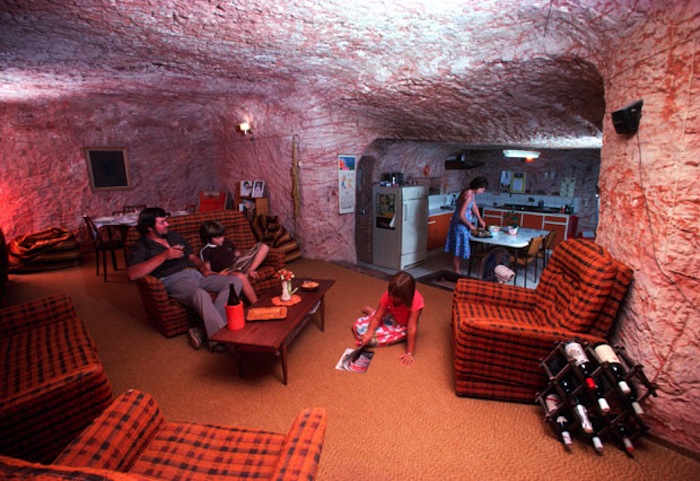 In the remote South Australian desert, temperatures reach 125 °F / 51 °C – in the shade. Can you imagine the air conditioning bills? Neither could the residents of Coober Pedy, the world's only underground town.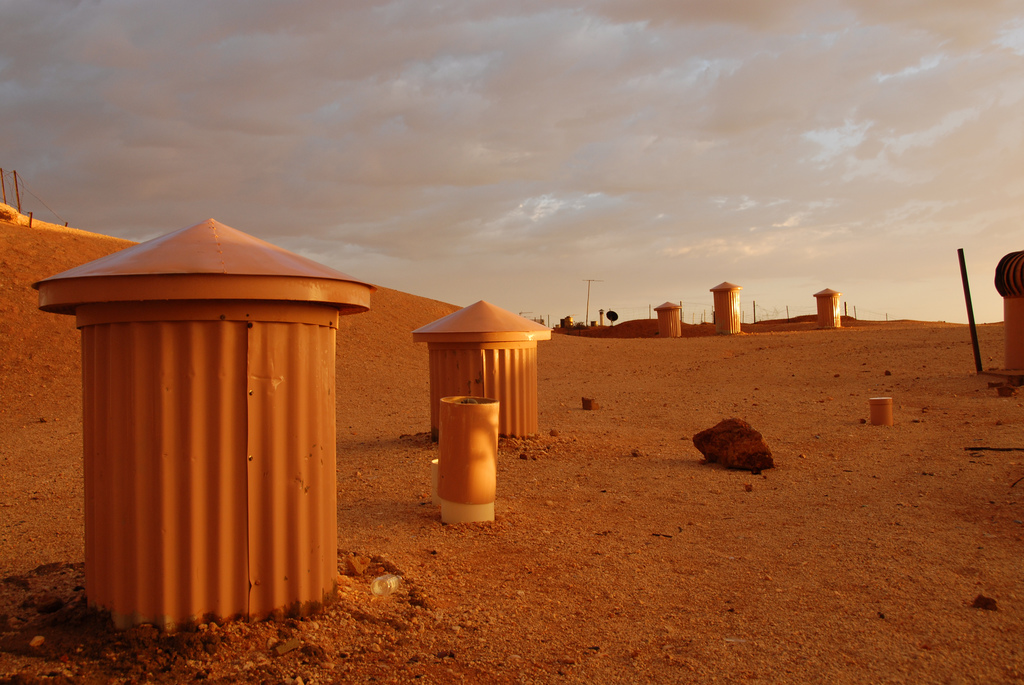 Coober Pedy's Chimneys / (c) Nicholas James
Coober Pedy is a small mining town with a population of just under 2,000, but it's also the "opal capital of the world" and has been supplying most of the world's gem-quality opal since it was founded in 1915. In this waterless environment, not much activity goes on above ground and instead, the community exists in a network of tunnels underneath the desert earth, inside some 1,500 homes and dwellings they call their "dug-outs".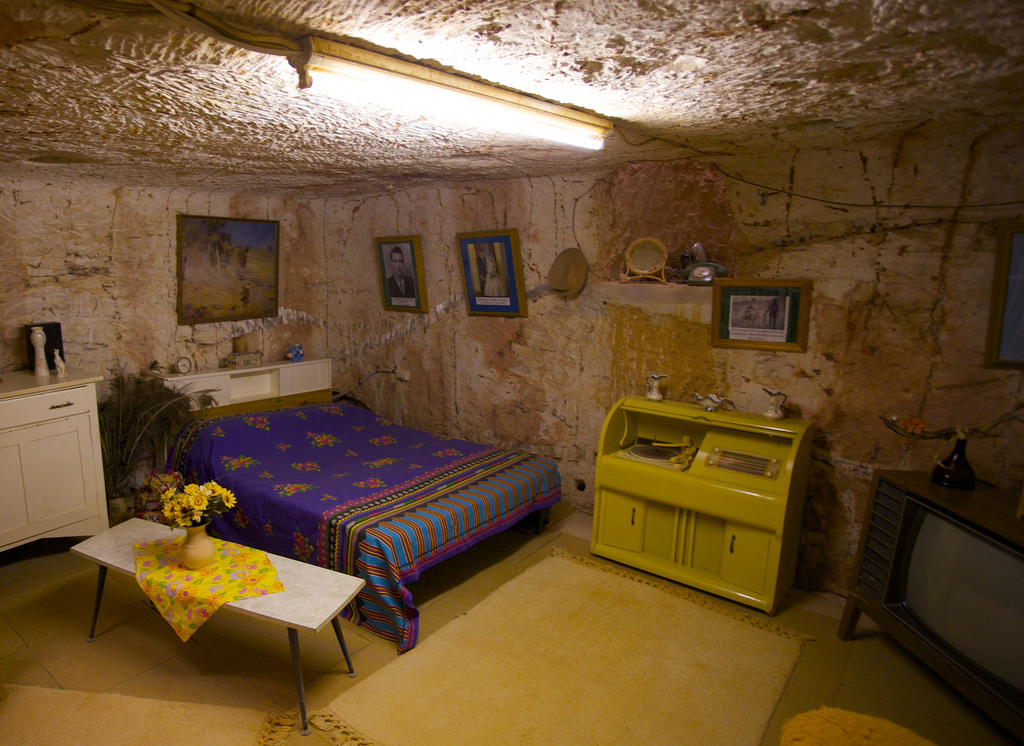 An average cave home at 8 to 22 feet below ground level with modern amenities, several bedrooms, living area, kitchen, and bathroom can be excavated out of the rock for pretty much the same price as building a house above surface (minus the air conditioning bills). The homes have support pillars about 40 inches thick and natural air shafts for ventilation. However, there's no sewage in underground Coober Bedy so kitchens and bathrooms are always situated above ground, essentially the front rooms of the house, where the dug-out entrance lies.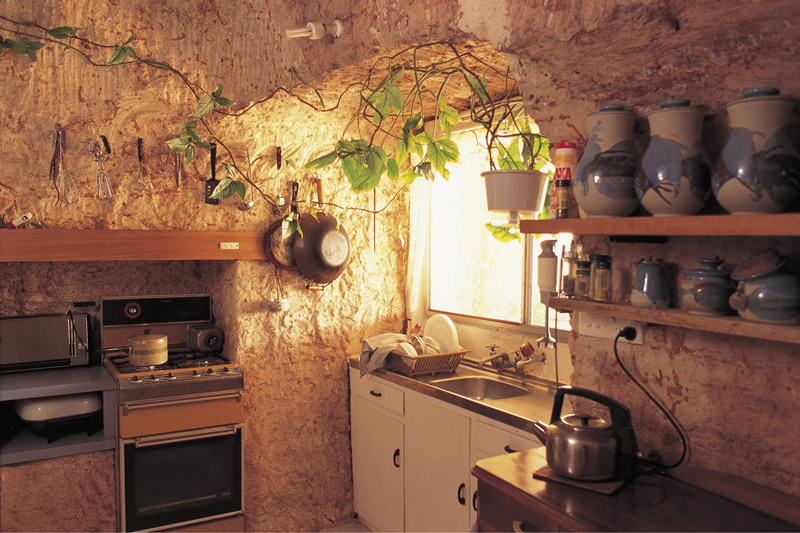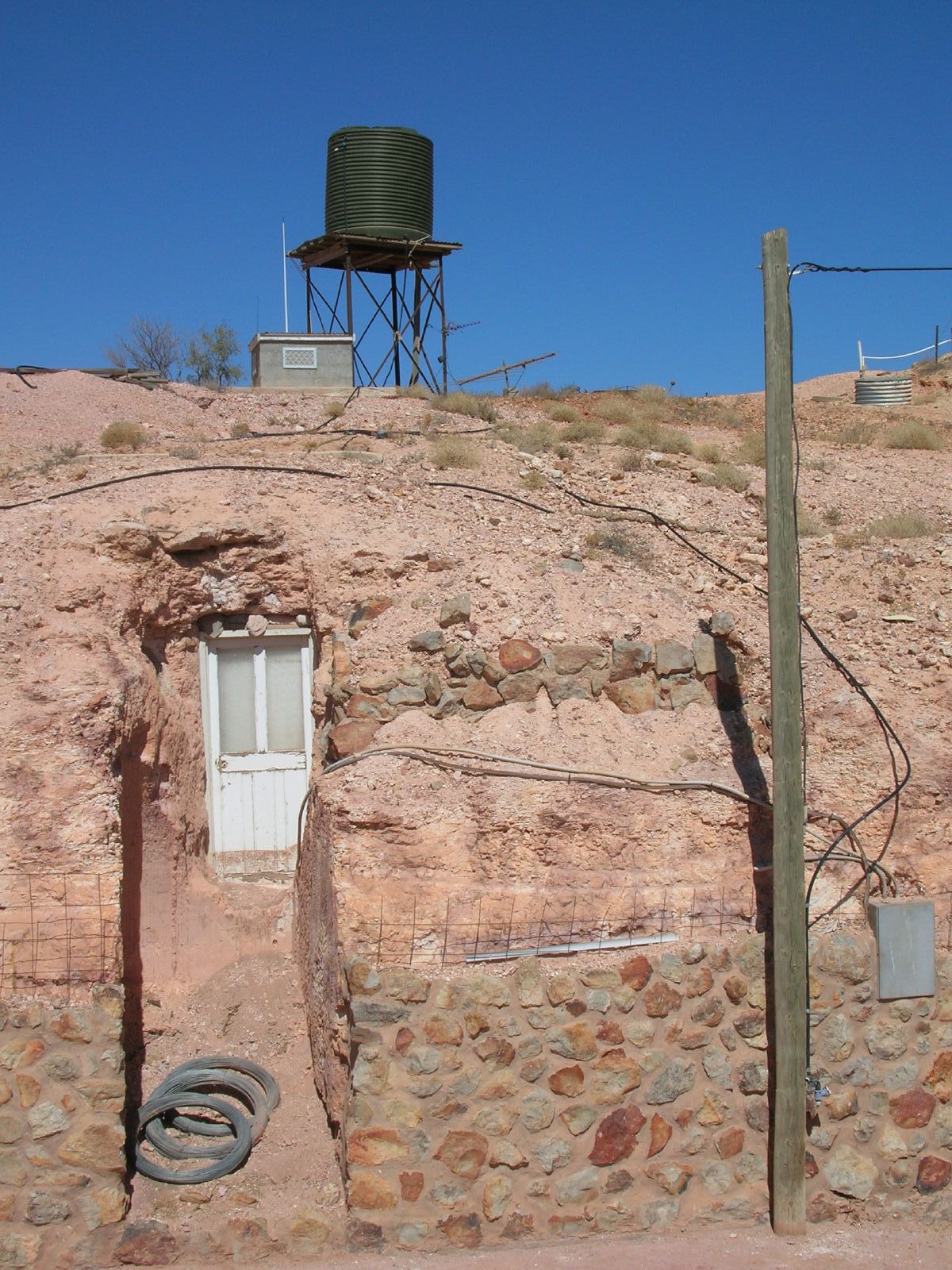 On the plus side, if you happen to need an extension on the house, perhaps to welcome a new member of the family, all you need to do is start drilling. And of course every time you start drilling in Coober Bedy, there's always a chance you might strike it rich. A local motel opening in the town found $360,000 worth of opal when they were digging out their rooms. Even if you decide to drill yourself a simple wine rack into the walls, you might just uncover enough opal to fill it with all the expensive vintage wine your heart desires!

Coober Pedy began attracting curious tourists in the 1980s when the first hotel was built– underground, of course. Besides the interest of subterranean sleeping however, the town boasts a network of underground bars, shops, museums and churches to visit.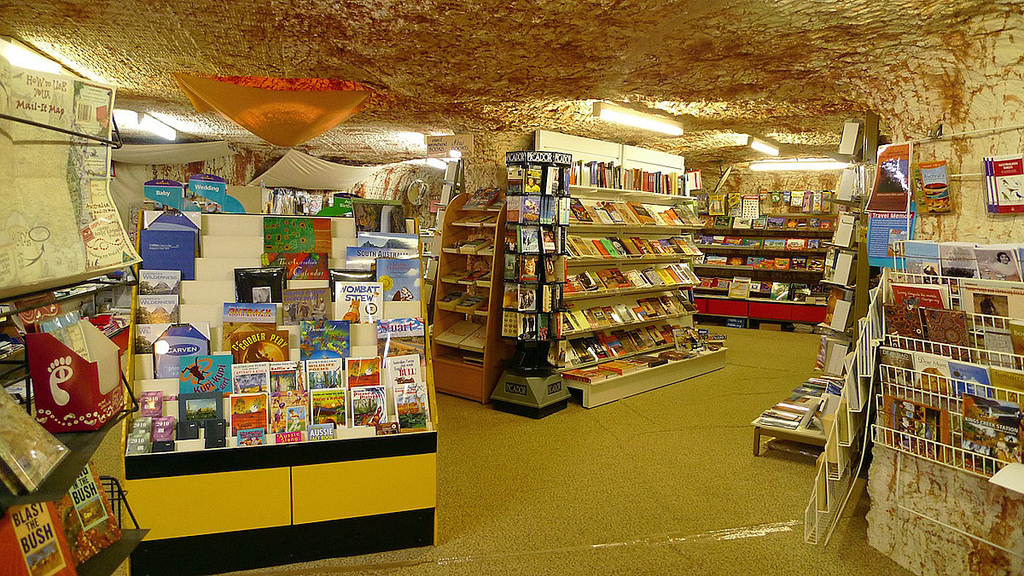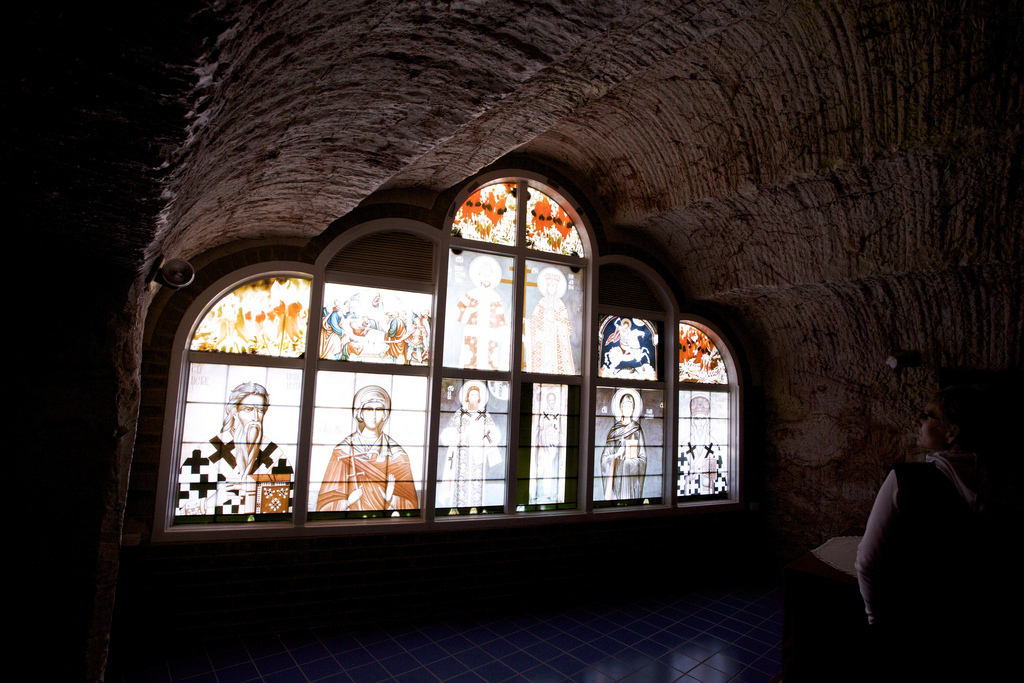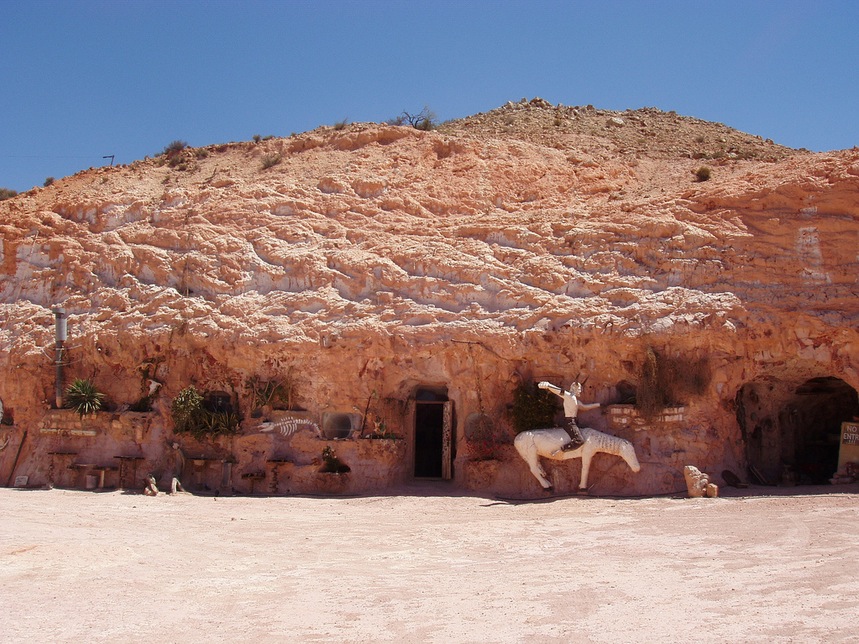 At night, you can head above ground for a game of nocturnal golf on Coober Bedy's unusual grass-free desert golf course. After dark, players use glowing balls and a carry a small piece of "turf" around to use for teeing off.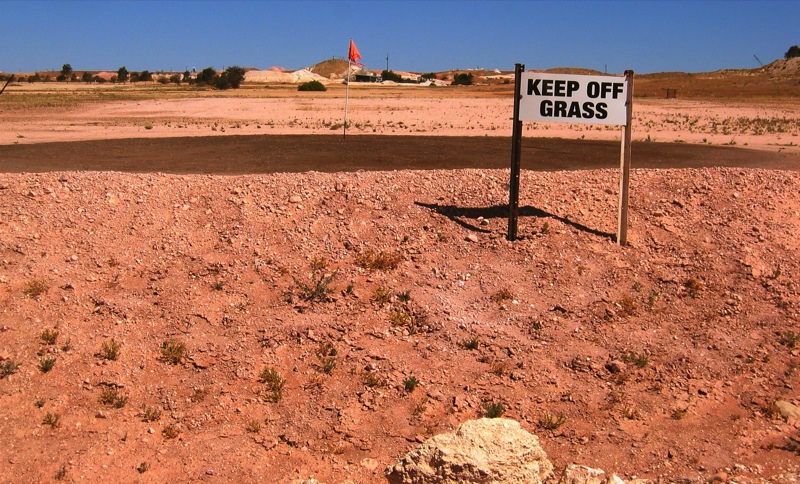 On an end note, I'm quite proud of myself for getting through this article without cracking any "Down Under" jokes…
If you're heading to the Australian outback, perhaps you'll consider a room at Coober Pedy's luxury underground hotel.
Find out more in this insider's tour of the town: