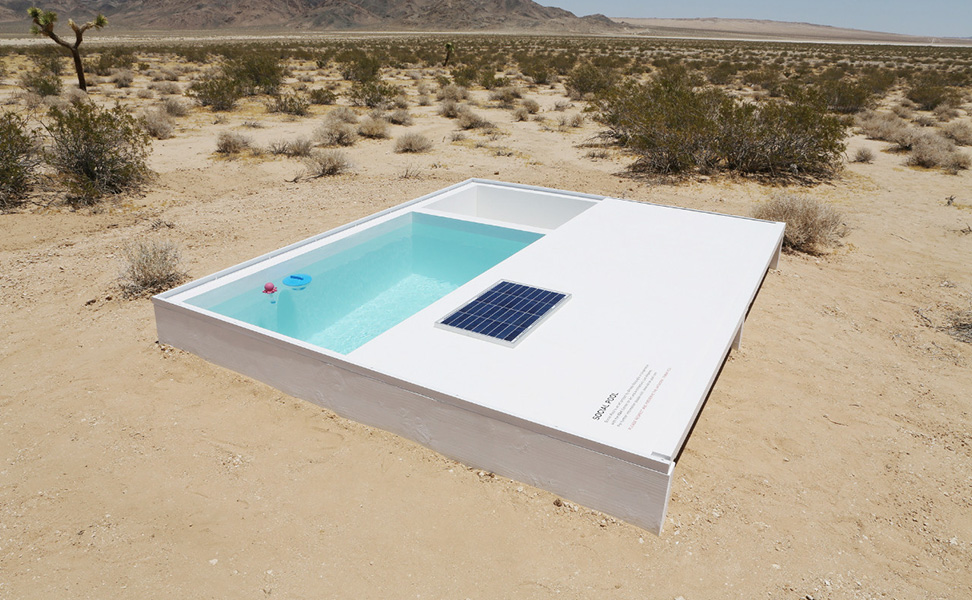 If you're in Southern California this summer and up for a challenge, here's something that might inspire a road trip rather more surreal than a cruise down Route 66. Somewhere in the Mojave desert, a secret swimming pool is waiting for you to dip your toes into its crispy blue water; a totally free desert oasis complete with solar-powered filter and chlorination system at your disposal– as long as you can find it. Here comes the challenge…
The guy who put this 11 x 5 ft pool in the middle of the desert is artist Alfredo Barsuglia, and he's left the keys to open it at the MAK Center for Art and Architecture in West Hollywood, along with a set of GPS coordinates. Anyone can go to the MAK centre and get the key but you can't reserve it, nor call up and try to find out if the key is available, and each visitor may only be in possession of the key for 24 hours.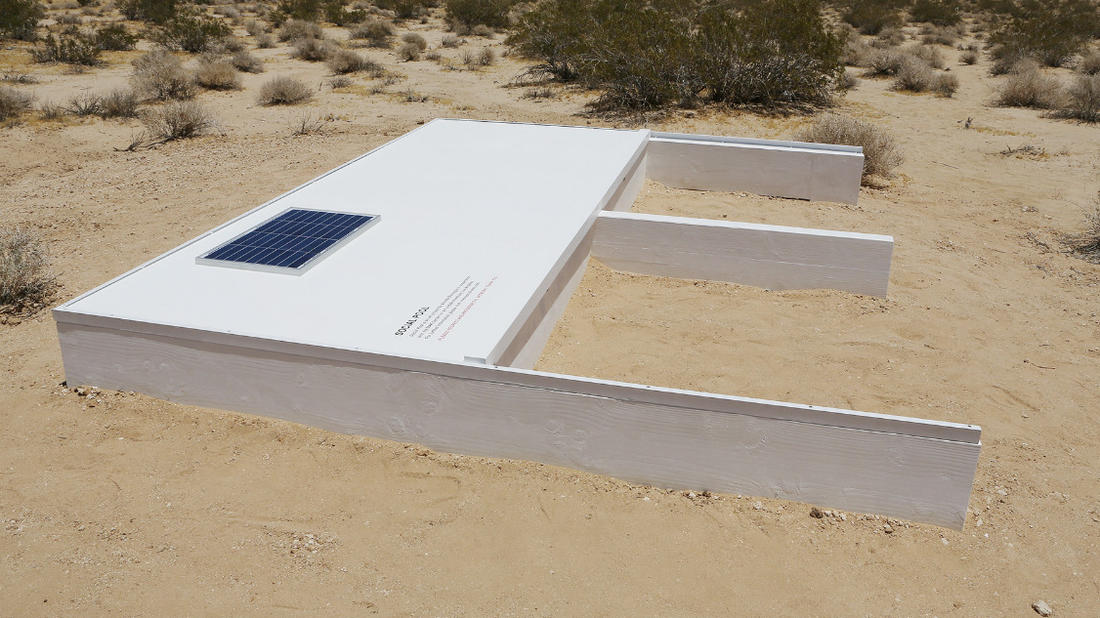 Barsuglia is calling it the "Social Pool", a pool for the people, that is as long as they're willing to learn the hard way how to appreciate humanity's most precious resource. Speaking to the LA Times, he says the piece "is about the effort people make to reach a luxury good." Swimming pools are often seen as a marker of wealth and "often, people will have a pool, but they don't even get into it. They just like to show that they have it. It shows they don't have to think about water."
According to Alfredo, by the time anyone finds his secret swimming pool, they will most certainly have learnt their lesson. "You really have to go and search for it," Barsuglia says, who has provided a rough set of co-ordinates to the vicinity of the pool with no further instructions. "This requires a hike through the desert, which, depending on where you happen to leave your car, could be anywhere from 20 minutes to more than an hour."
In other words, do not attempt if you're cursed with a a crummy sense of direction.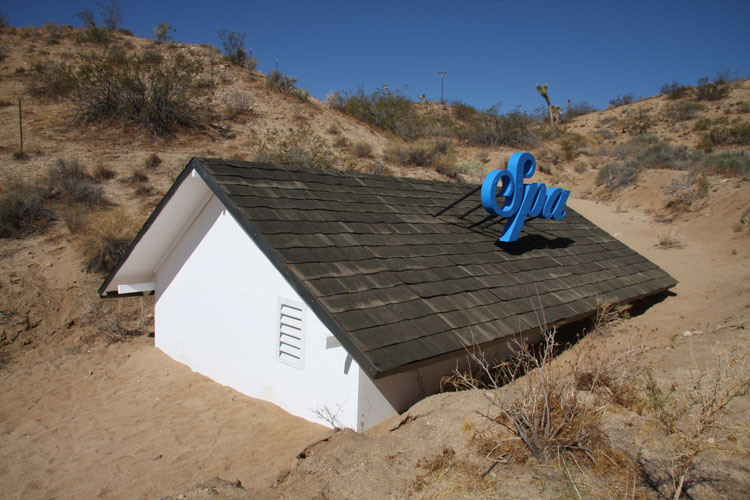 This isn't the first time Barsuglia has set up his statement art sculptures in the Mojave desert. In 2008, he half-buried his "Oderfla Beauty Resort" in a dune in the Lucerne Valley.
Will his surrealist stunts in the desert enlighten us about consumption, greed, vanity and various other flaws of humanity? Who knows, a thirsty hike through the desert might just do it. Then again, you could also just pack the sun screen, bikinis, towels, cool drinks with cocktail umbrellas and a boom box and enjoy a pretty spontaneous and surreal day out in the desert with friends.
More information on The Social Pool, open to people with a good sense of direction until September 30th.