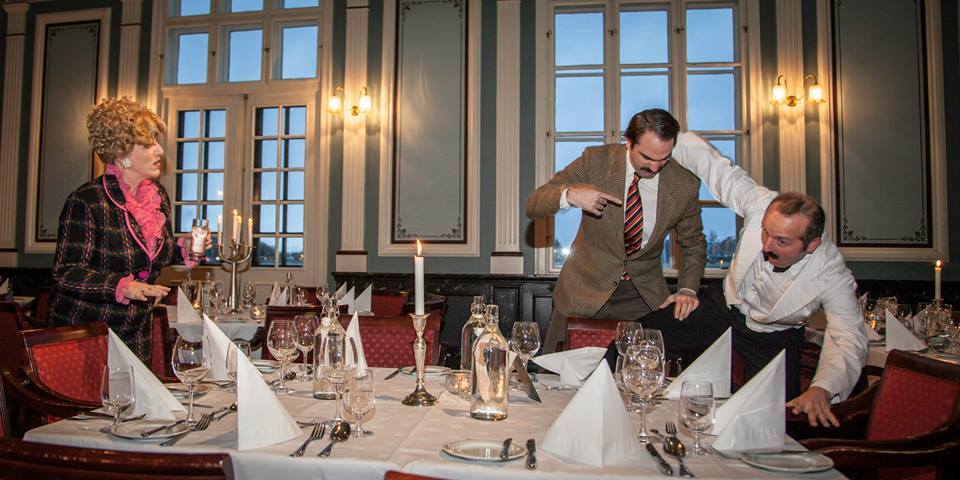 Sometimes, dining out just lacks a bit of drama. Sometimes, you just want to see an almighty showdown spill out from the kitchen (but hopefully not land in your lap) and add a bit of spice –and laughter– to your meal. Well, today I discovered that such a show(down) exists where you can make a reservation for a table in a recreation of The Fawlty Towers dining room and interact as the drama unfold as if you were an actual guest at the Fawlty Towers Hotel.
Remember that show?!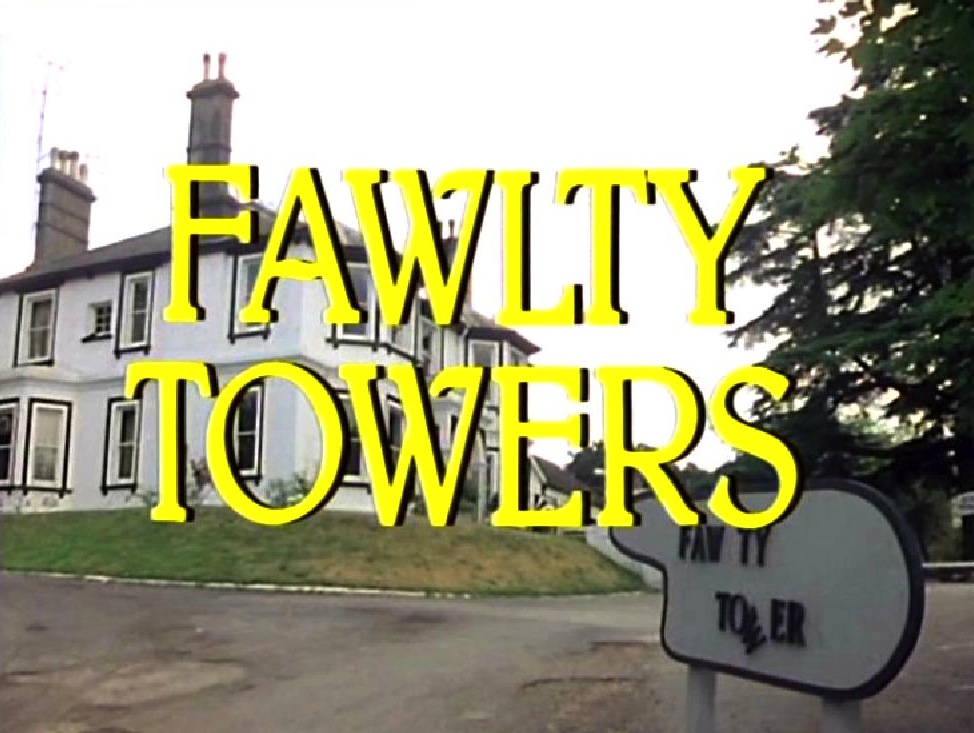 If you were born after the 80s, probably not– although the late 70s cult British comedy brought to us by the Monty Python man himself, John Cleese, is still being shown on television in the United States on at least two PBS member stations and is even available for streaming on Netflix.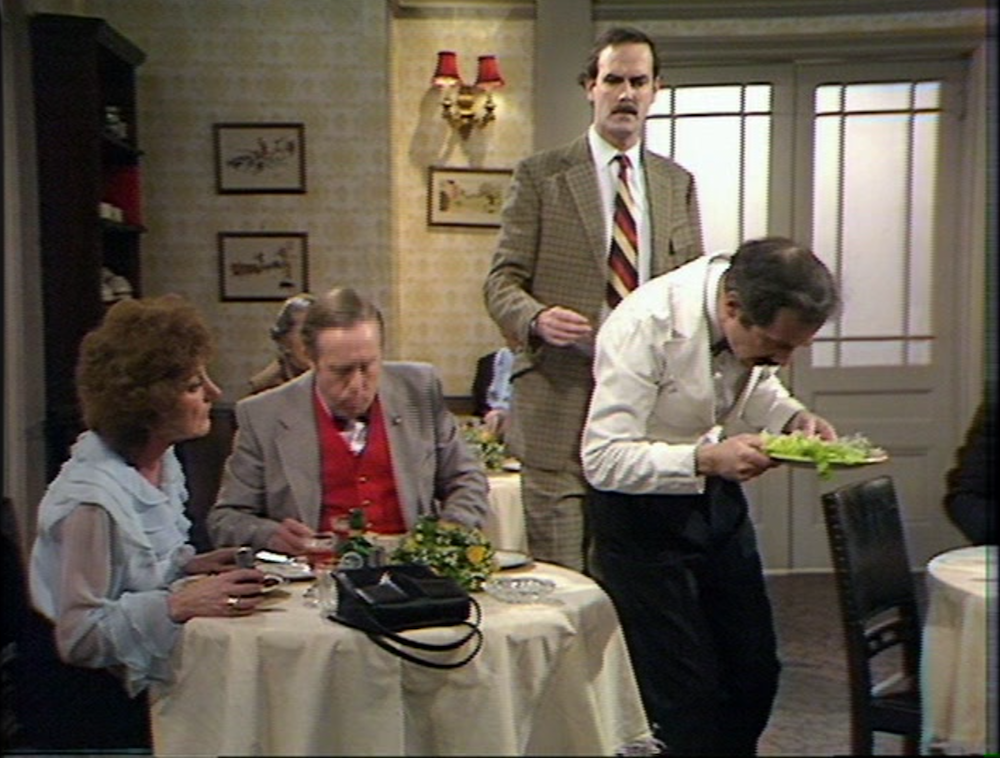 Voted the best British television series of all time in 2000 by the British Film Institute, the series is set in Fawlty Towers, a fictional hotel in the seaside town of Torquay, on the "English Riviera". To refresh your memory, the plots centre around tense, rude and put-upon owner Basil Fawlty (John Cleese), his bossy wife Sybil and a hapless Spanish waiter Manuel, showing their attempts to run the hotel and restaurant amidst farcical situations and an array of demanding and eccentric guests.
And now, you can be one of those guests!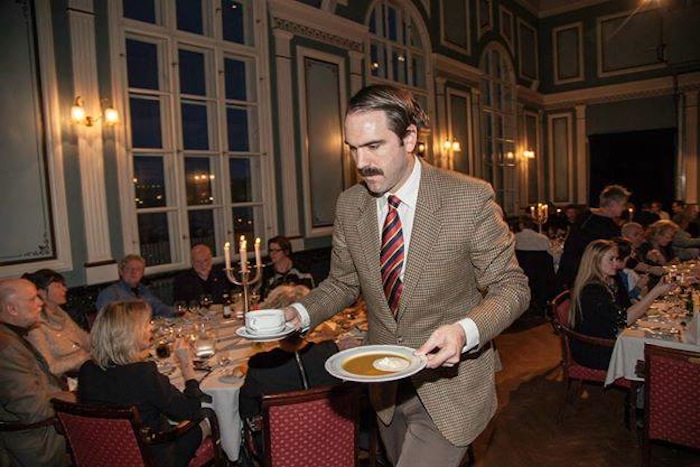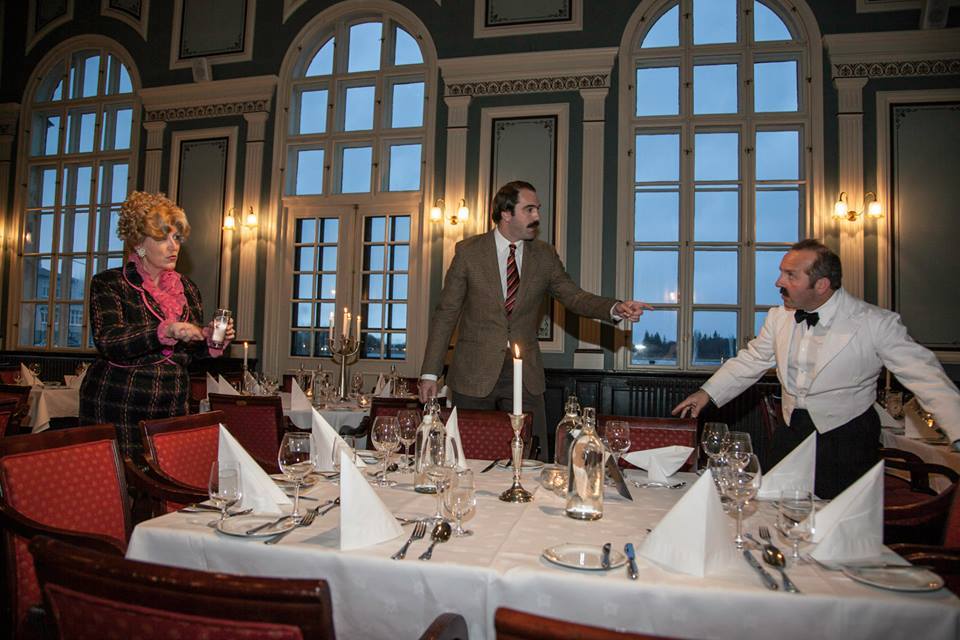 Basil, Sybil and Manuel await their guests…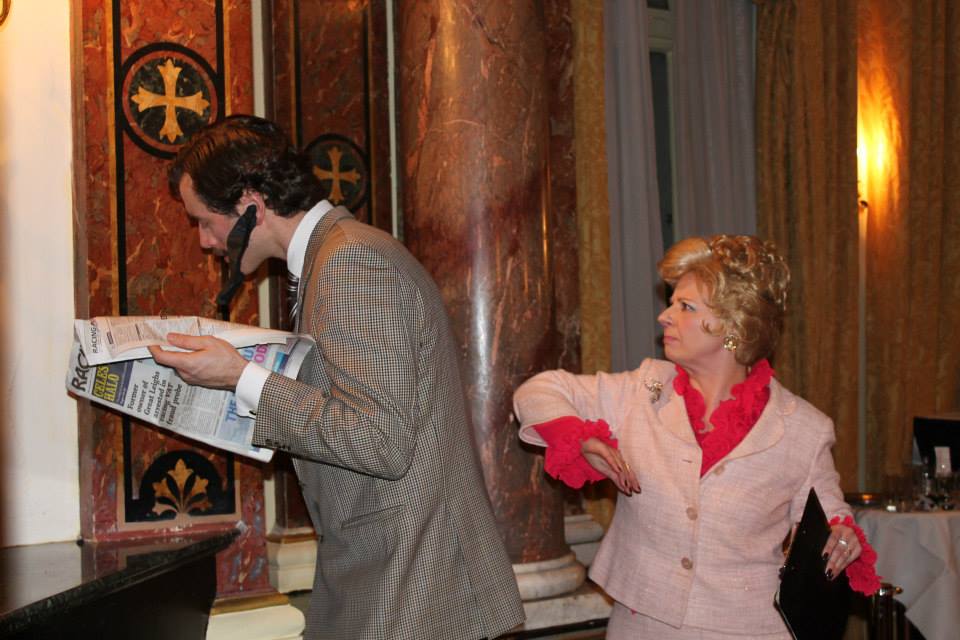 For those of us that thought Fawlty Towers was lost forever to us on those old VHS tapes we threw out along with Rowan Atkinson's Mr. Bean, rest assured this spectacle still very much alive and kicking in the form of Fawlty Towers: The Dining Experience. A travelling restaurant as well as having earned a permanent residency in London, the show has set up its dining room in more than 25 countries, from Australia to Thailand to the USA, thanks to the incredible worldwide success of the original series and the rave reviews of its current reincarnation.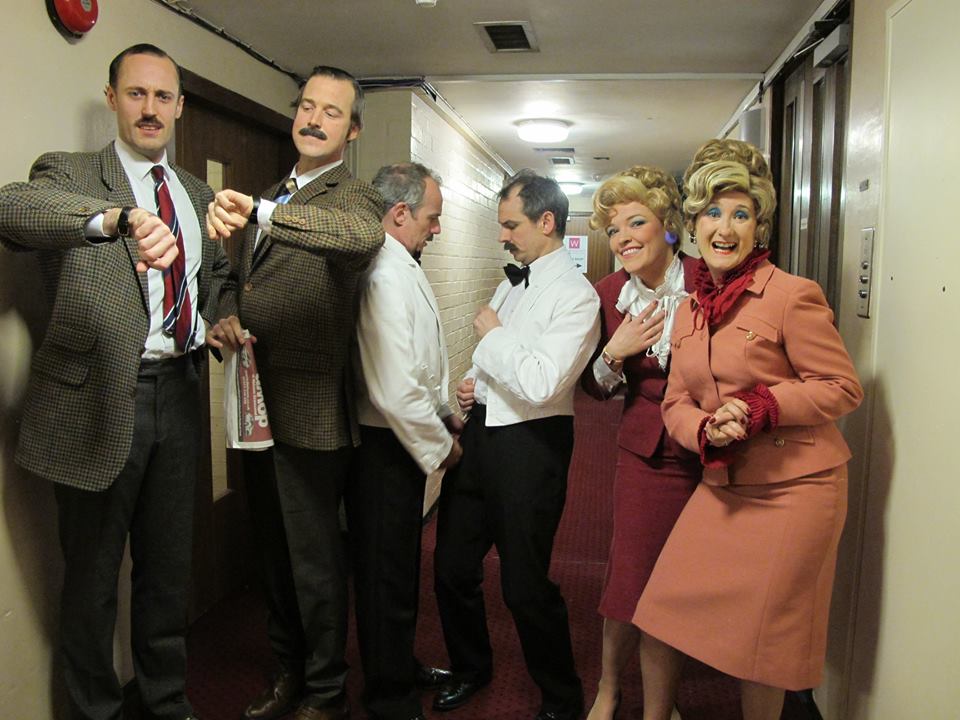 Depending on the venue, sometimes guests will be seated for their interactive dining experience up on a grand stage…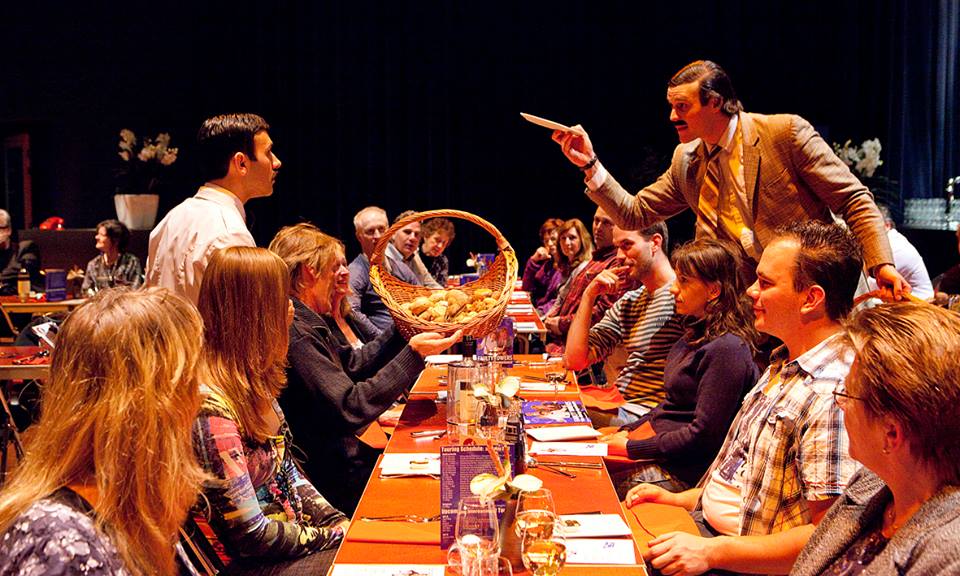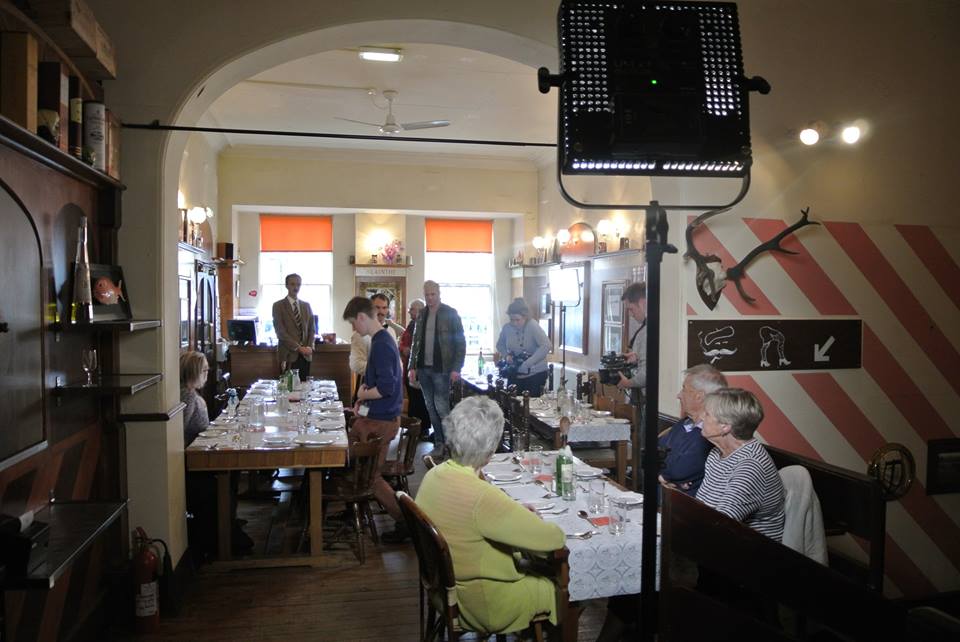 Or sometimes simply down at your local pub…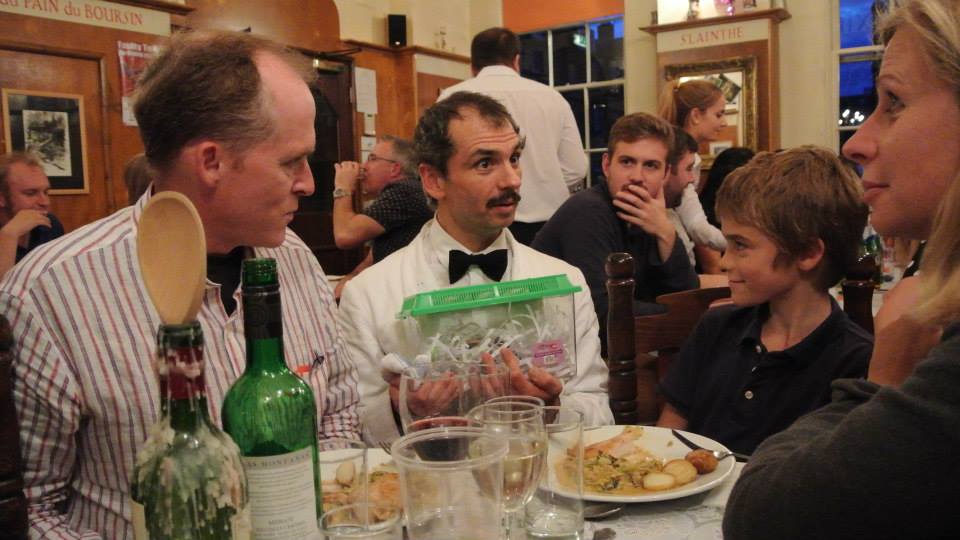 But what's on the menu? It's a set menu, always featuring a soup, a main (probably chicken), and a dessert. The production assures it will always be good quality, but you should remember that it's a prop to the show – not the other way round!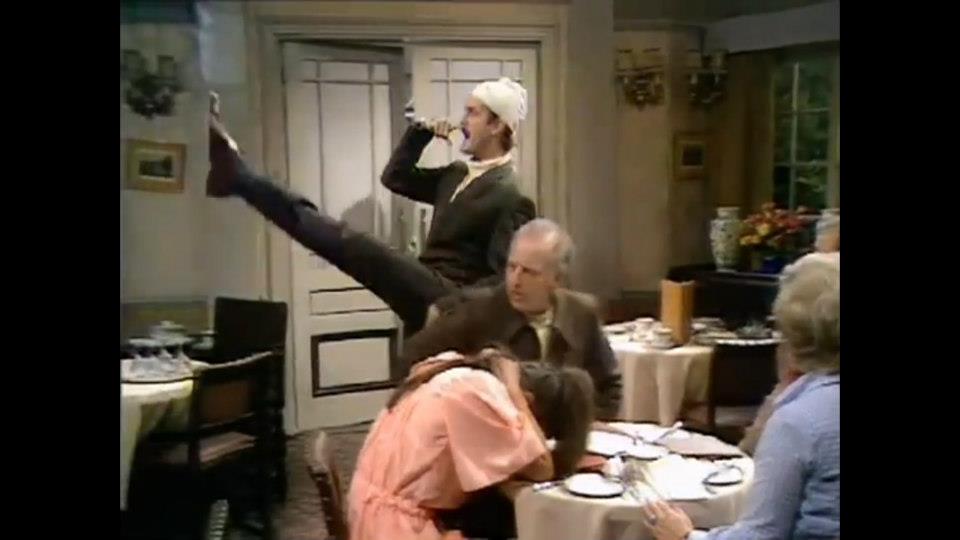 But menu and venue aside, you can be sure to find that devilish John Cleese humour.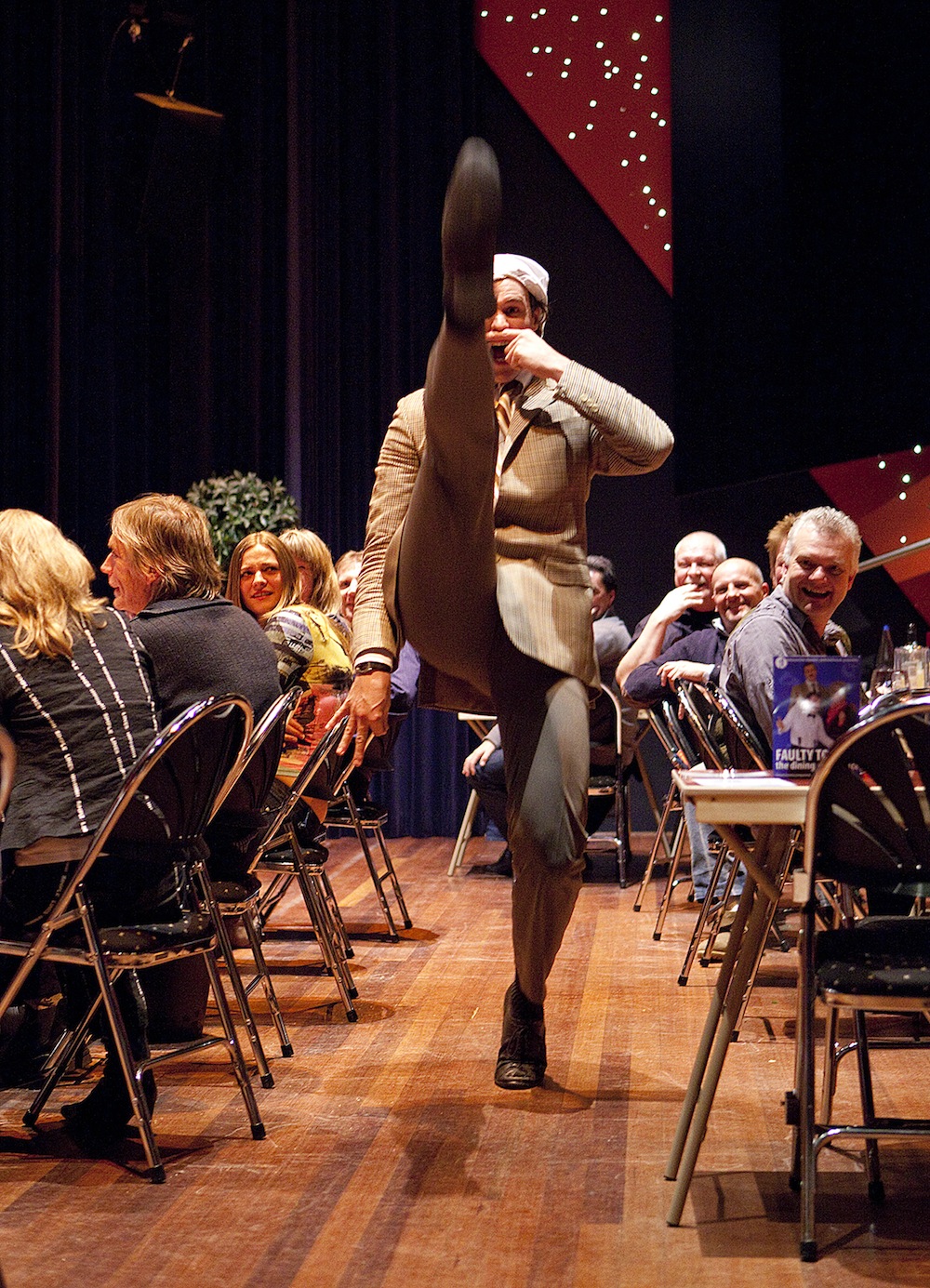 By the way, did you know that Fawlty Towers is based on a real hotel?
In 1971 the Monty Python team stayed at the Gleneagles Hotel in Torquay whilst filming on location. John Cleese became fascinated with the behaviour of the owner, Donald Sinclair, whom Cleese later described as "the rudest man I've ever come across in my life." This behaviour included Sinclair throwing a timetable at a guest who asked when the next bus to town would arrive; and placing a briefcase behind a wall in the garden on the suspicion that it contained a bomb (Sinclair explained his actions by claiming the hotel had 'staff problems'). He also criticised an American's table manners for not being "British" (that is, he switched hands with his fork whilst eating). Cleese and his wife who co-wrote and starred in the show with him, stayed on at the hotel after filming, furthering their research of the hotel owner.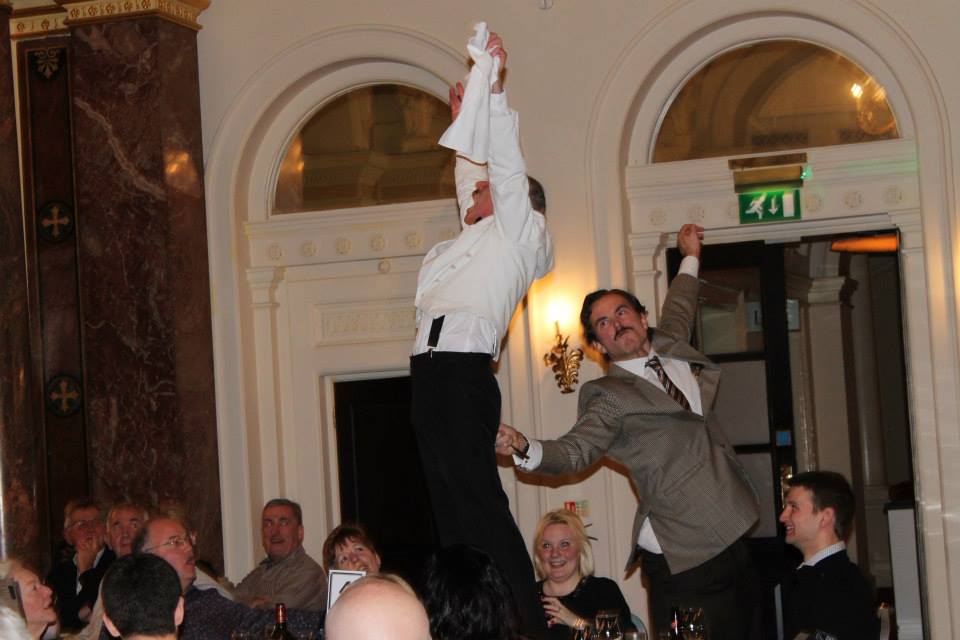 It may also not come as a surprise that Spain was one of the only countries where the Fawlty Towers television series had trouble winning over its audience.  It was initially a flop in Spain, because of the portrayal of the Spanish waiter Manuel, but it was later successfully resold, with Manuel's nationality changed to Italian. In the Catalan region of Spain, however, Manuel was Mexican. 
"Food-snortingly funny", relive the devilish political incorrectness of Fawlty Towers and book a table with the Fawlty Towers Dining Experience. Find out when it's coming to your town here.
And if you really want a trip down memory lane, here's some of Fawlty Tower's best moments: