Femme Fatales and Devious Divas were the ruling forces of Sydney's underbelly during the 1920's. These convicted ladies knew how to get into trouble in the most fashionable ways possible. Posing for their mug shots, they came dressed to the nines in furs, pearls, stylish hats and sassy drop-waist frocks. Even if they were being convicted of theft, possession and/or prostitution, these adventurous broads weren't about to go down in history looking like a hot mess. Thanks to the NSW Police Forensic Archive these crooked ladies are still admired today for their style in this collection of pretty neat and pretty artsy forensic photos.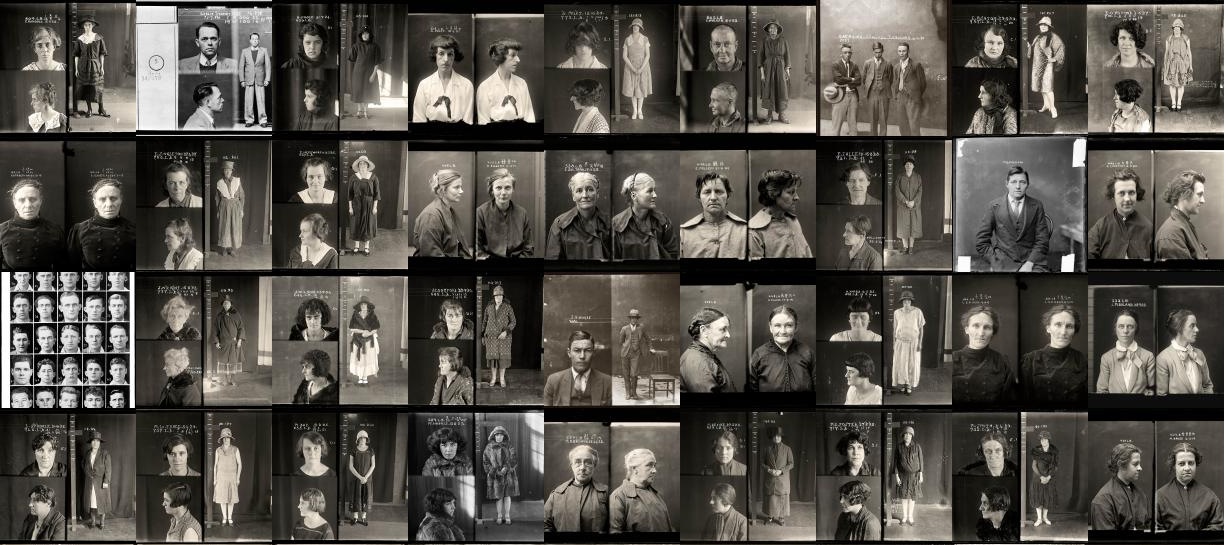 Some of the convicted were the real McCoy, like Kate Leigh one of Sydney's most notorious ladies of crime. She earned the nickname "Queen of the Underworld" for her status in Sydney's infamous razor gangs, and her dealings in a whole slew of illegal activities including sly-grog, prostitution, gambling and cocaine – she was your gal for all of the above and then some. And even though she was often described as 'leathery' and 'flowsy', she knew how to keep up appearances with the silver fox furs and diamond encrusted rings she'd flash in court.
Not all of these female delinquents were on the same level as Ms. Leigh, but they've proved to be almost as fabulously clothed. A lot of the convicts at the time were just free-spirited ladies, living life to the fullest and doing as they pleased, all while looking good, like B. Smith, Gertrude Thompson and Vera McDonald who were seemingly just in the wrong place at the wrong time…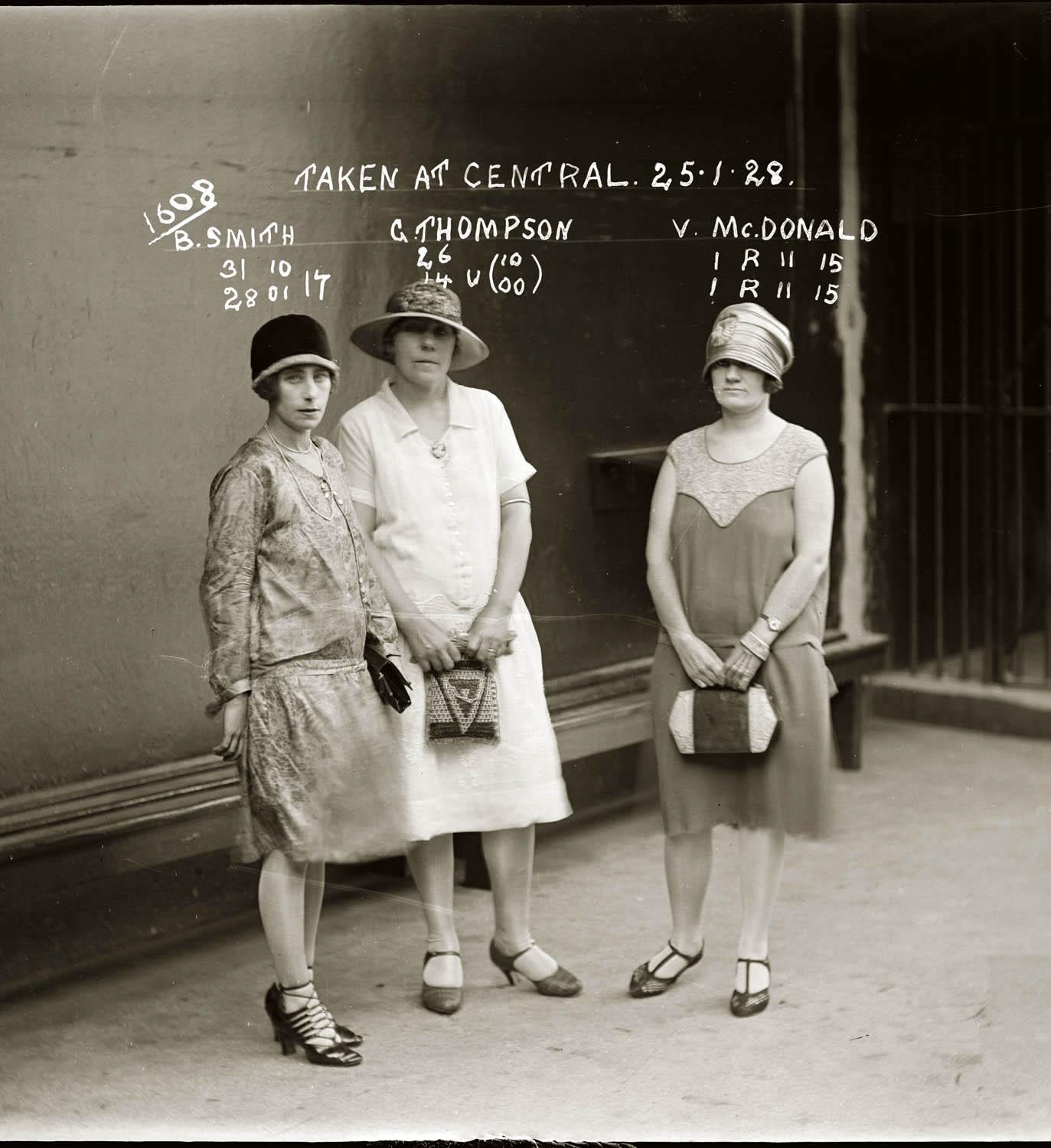 They were only attending 'a quiet party [with] a few drinks [and] some singing' – as the defense put it – when in barged the police on a hostile raid, arresting 15 people at the place that just so happened to be frequented by some of the top gangsters in town.
Hazel McGuinness, July 1929 – Busted for cocaine possession along with her mother, Ada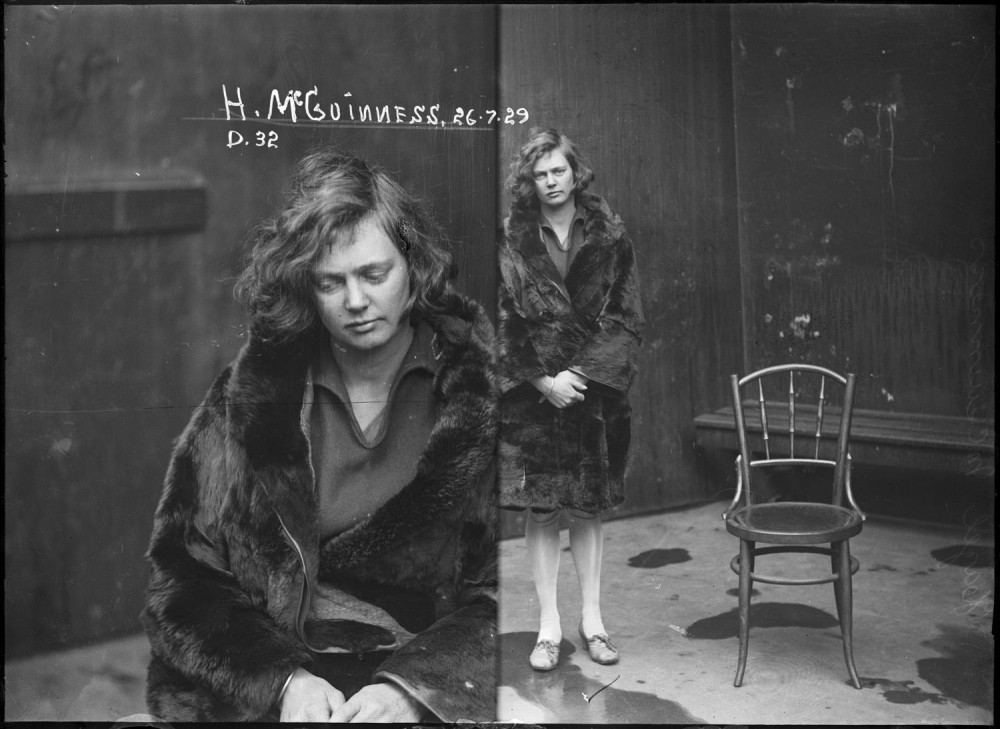 Fay Watson, March 1928 – Fined

£

10 for cocaine possession
Kathleen Ward, May 1925 – This sassafras was arrested for drunkenness, theft and indecent language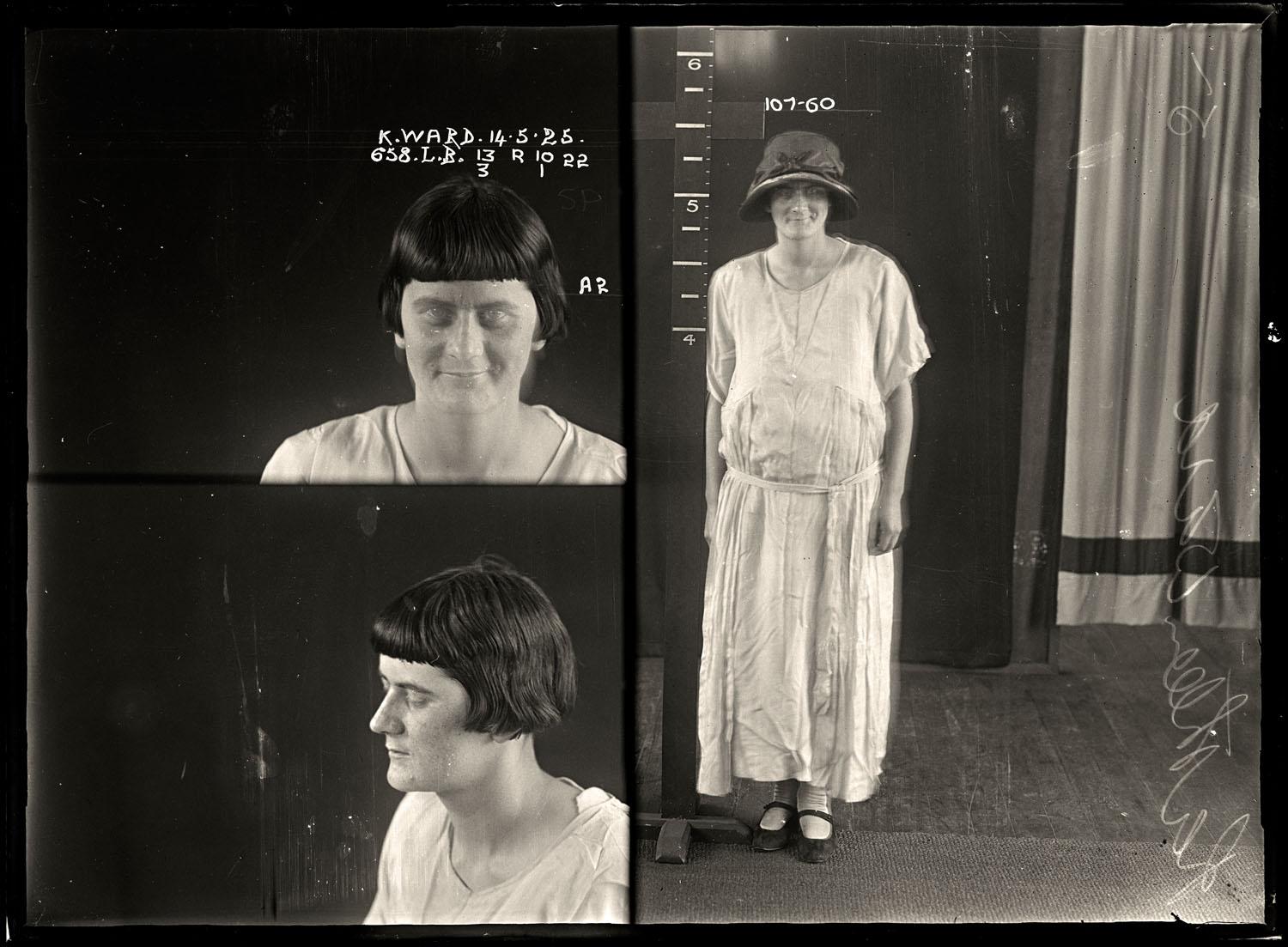 She showed 'em what for by fluttering her eyes during the long exposure to ruin the photo (and kind of creep you out).
Annie Gunderson, September 1922 – Stole a fur coat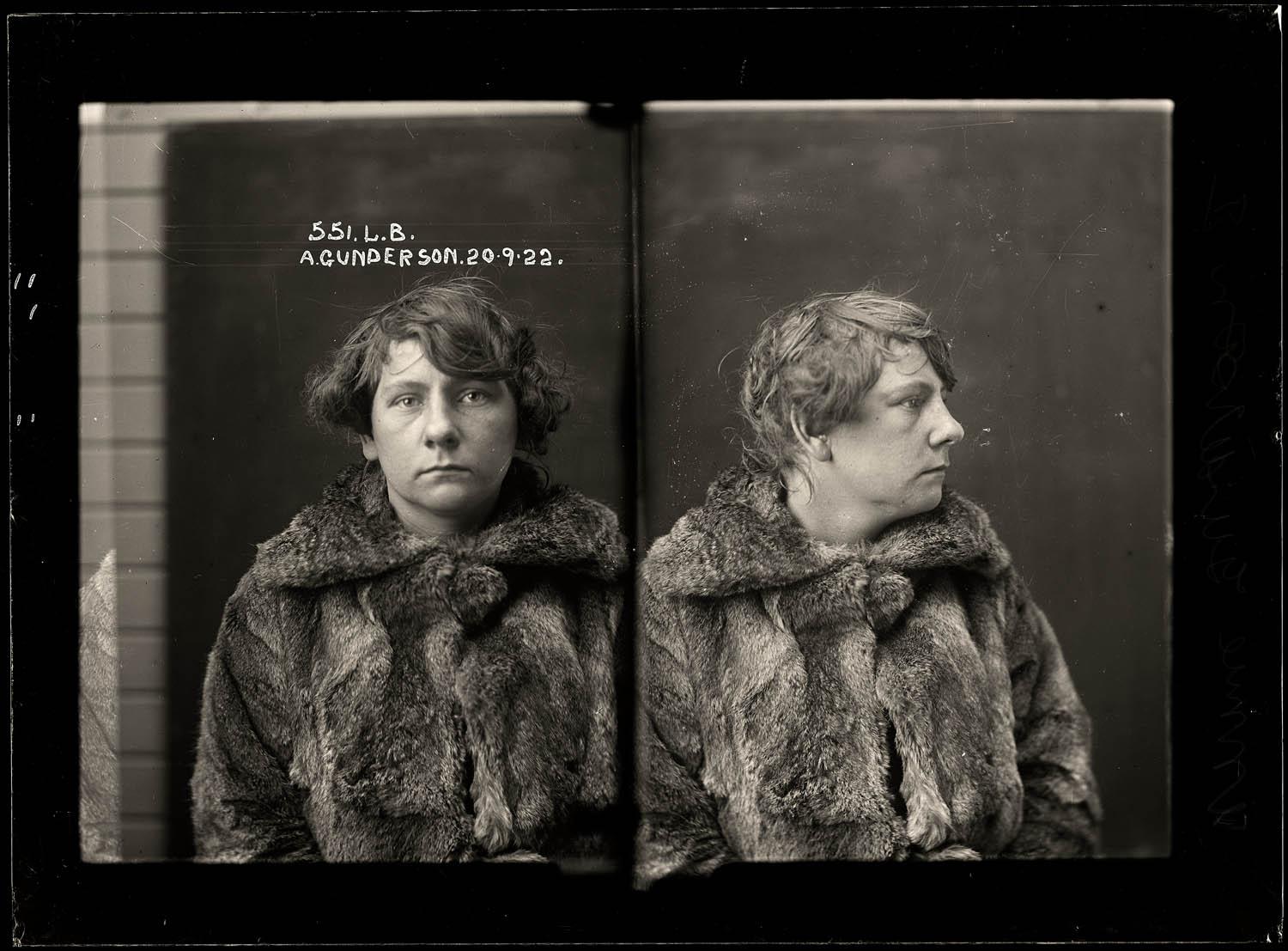 Do you think it's the one she's wearing?
Valerie Lowe, February 1922 – Breaking and entering,  jewelry theft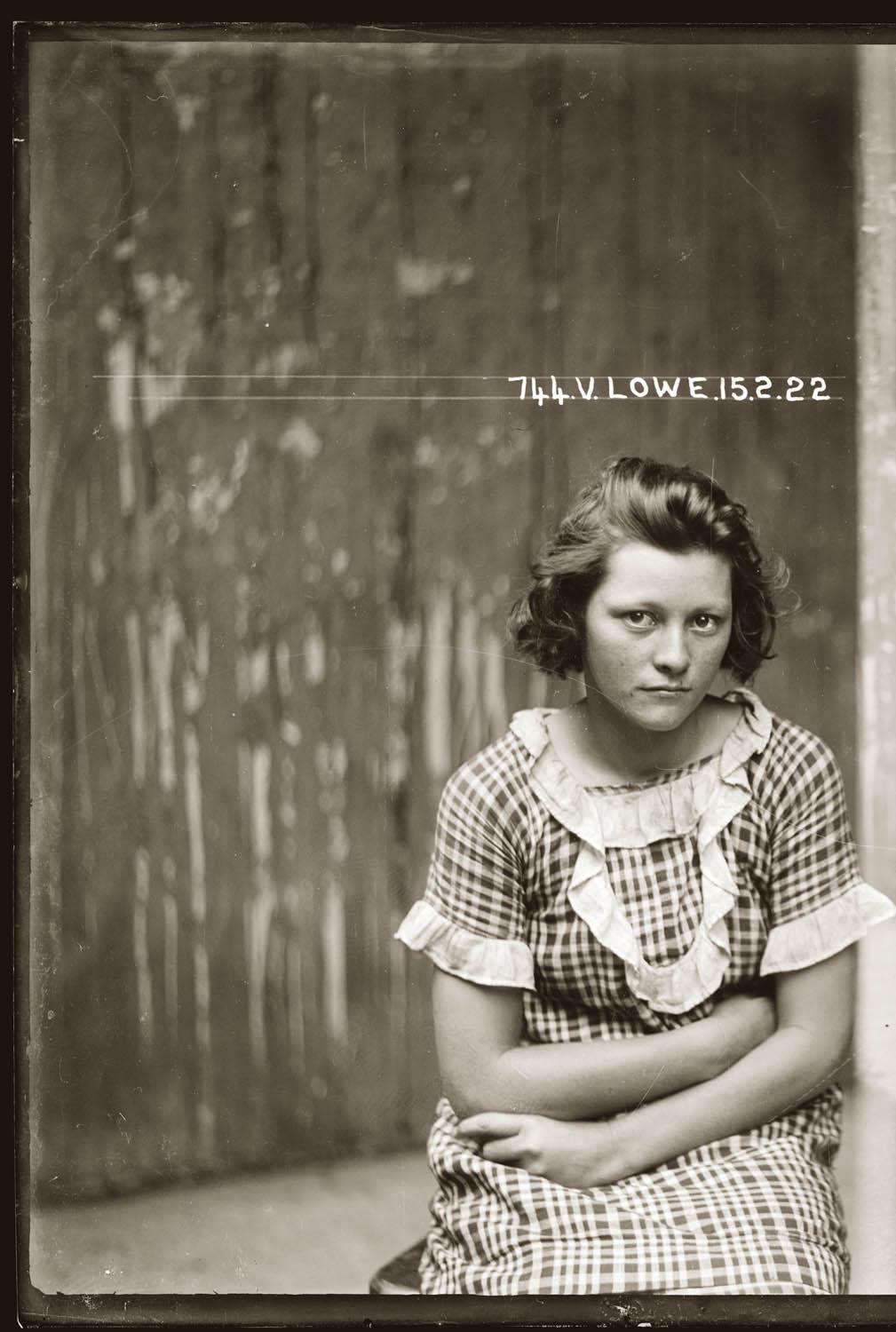 'Mrs. Osbourne', around 1919 – Details unknown…
…except that she has fabulous velvets and a fantastic steely expression.
Vera Crichton, February 1924 – Conspiring to procure a miscarriage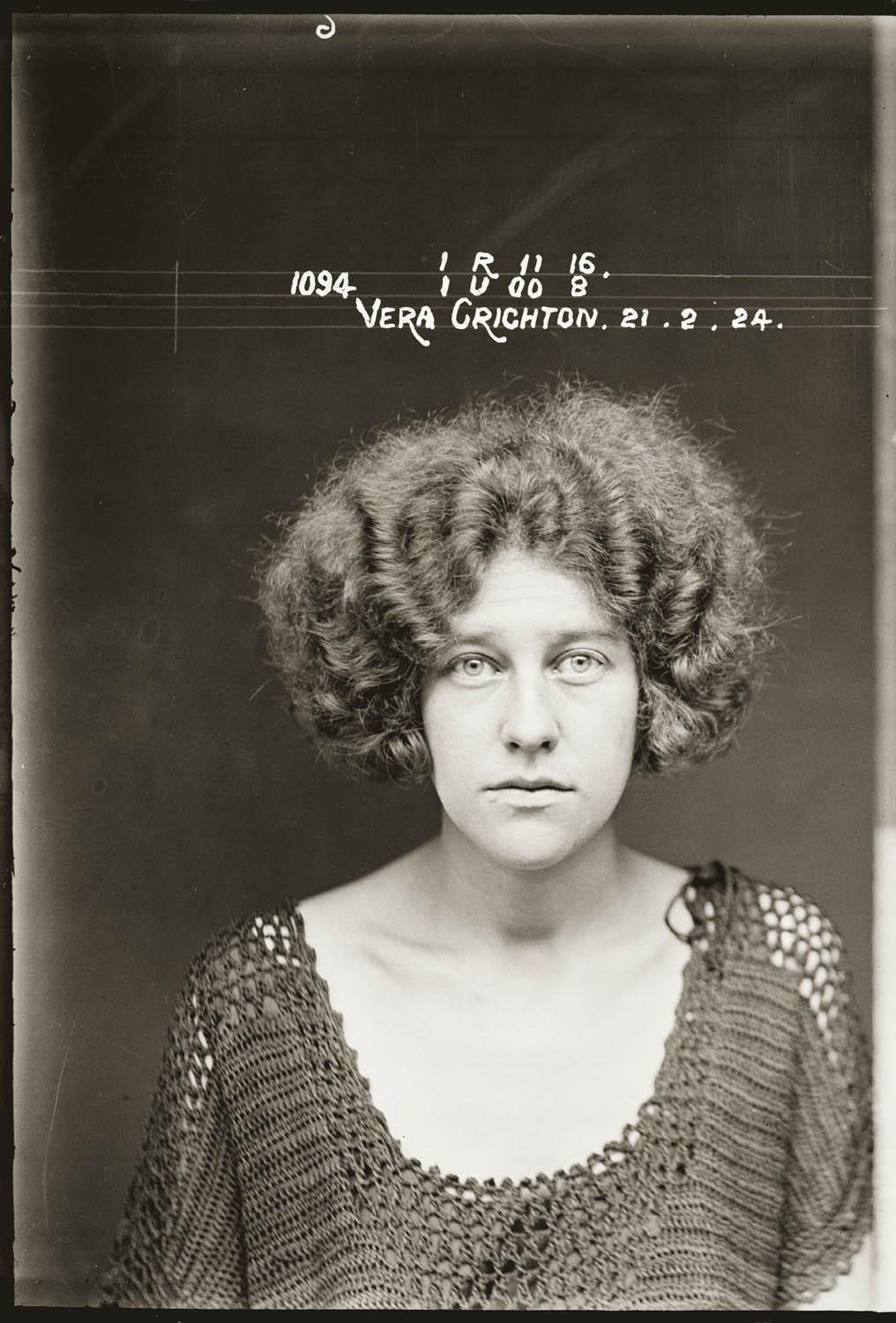 1924? or 1964 with that crocheted top and fro?
Doris Winifred Poole, July 1924 – Jewelry and clothing theft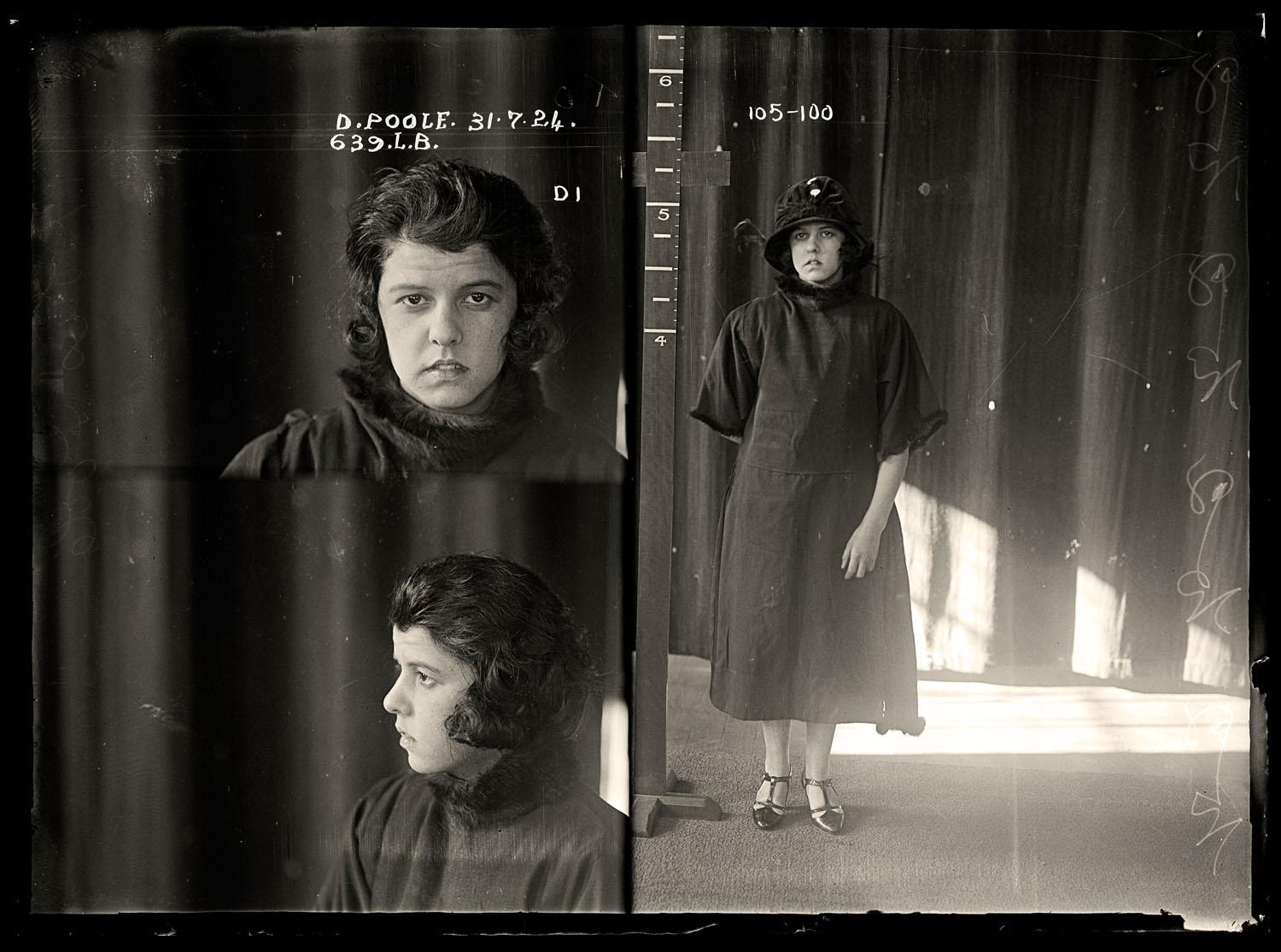 Eileen May, January 1924 – Sentenced 7 days hard labor for theft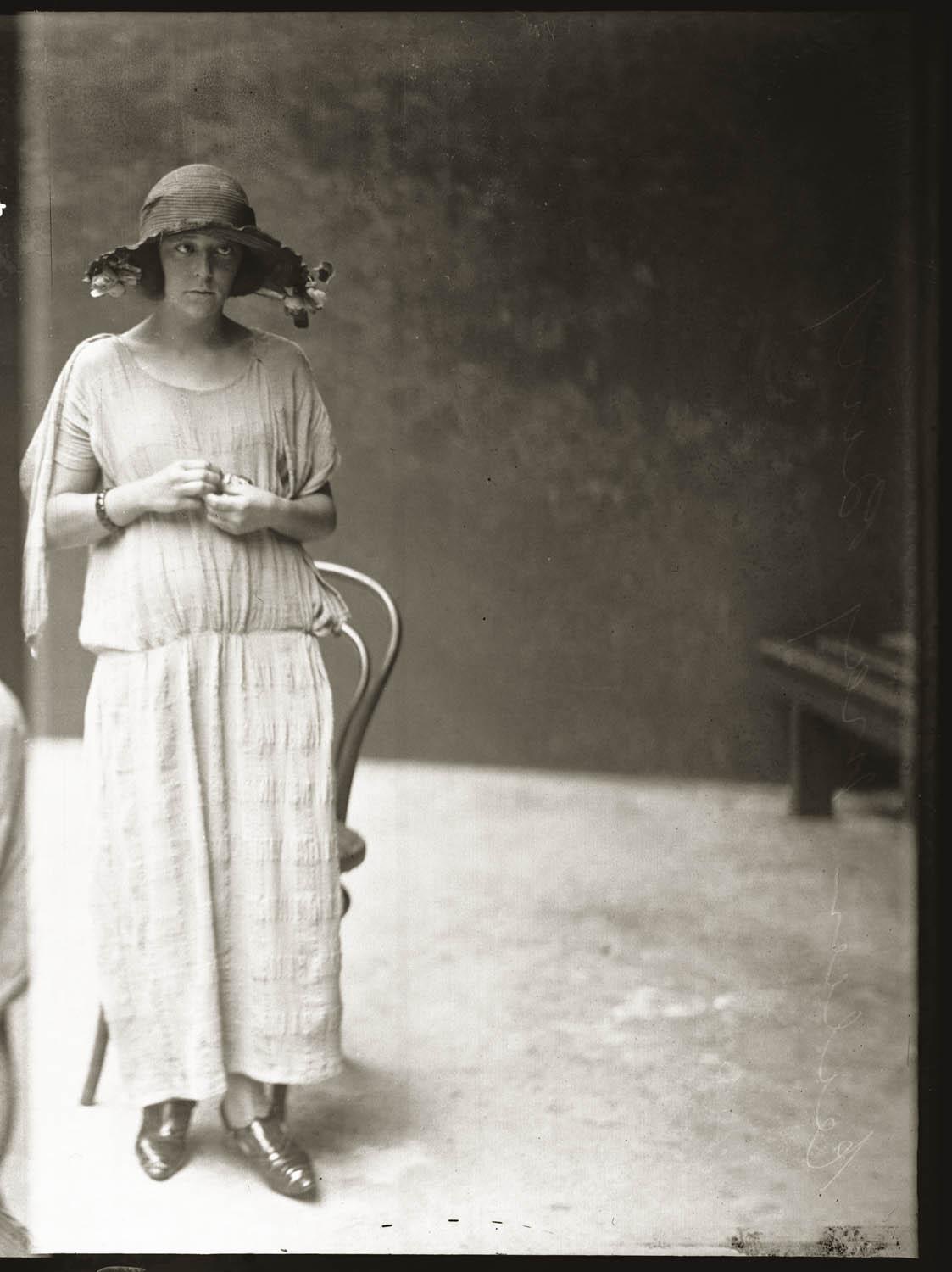 No matter what the misdeed though, big or small, all these babes made sure their crimes didn't outshine their style. And if they were gonna go out, they were gonna go out in total glamour.
About this contributor:
Quinn Connors is a freelance writer who has recently relocated from Paris to Sydney. She is a former Editorial Translator for Vogue Paris and Contributor to the Vogue Paris Huffington Post UK blog. Connect with Quinn via Instagram /Twitter / LinkedIn.