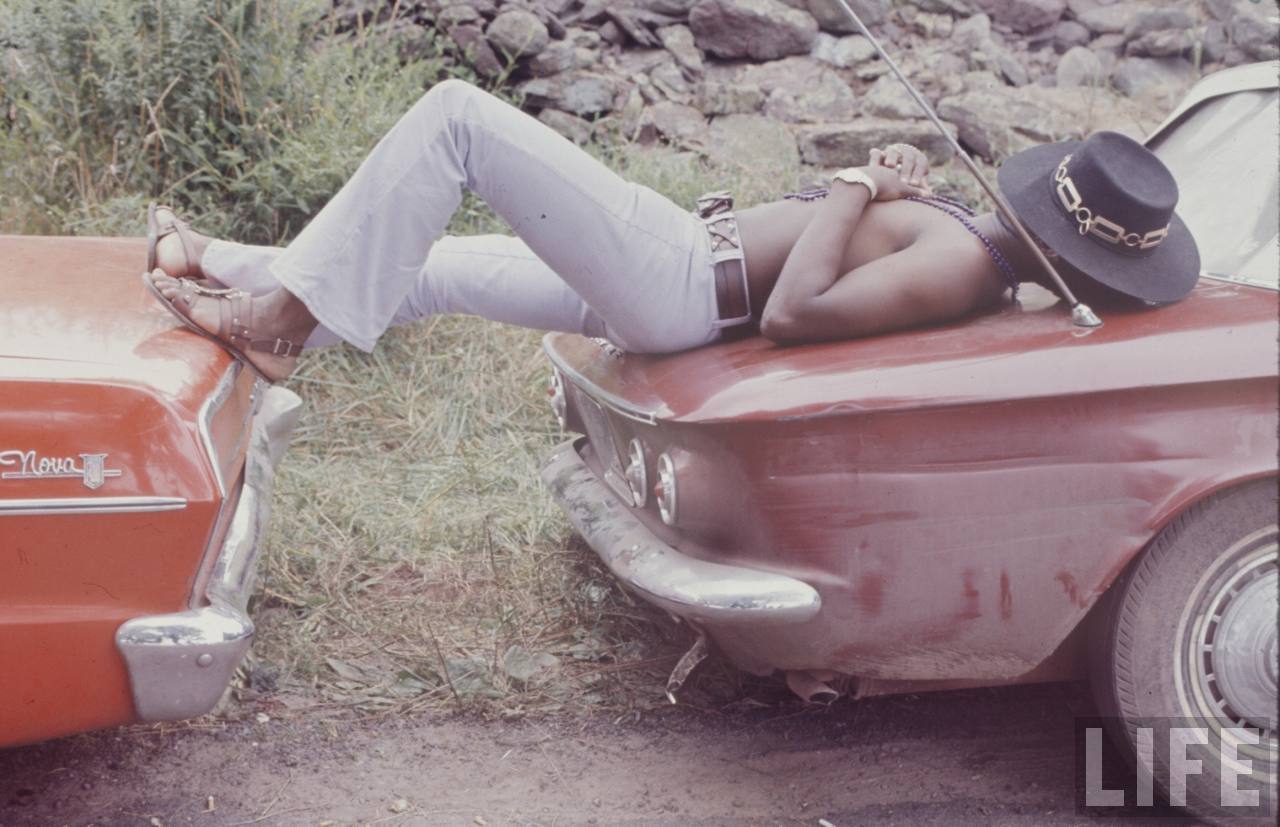 Forty seven years ago today, nearly half a million music lovers descended upon a dairy farm in the Catskills for three days of peace, love and rock'n'roll. The year was 1969 and a total of 32 bands performed at the event that would make music history. But today, we're veering away from the stages that Hendrix and Joplin immortalised and venturing into the crowd; the muddy fields, the leafy woods that shielded naked bottoms and the green hills turned parking lots where the flower children, beatniks, hippies, yippies and music lovers spent three days celebrating their youth.
Two LIFE photographers Bill Eppridge and John Dominis were there armed with cameras, delving deep into the Woodstock crowd. These are the moments they captured…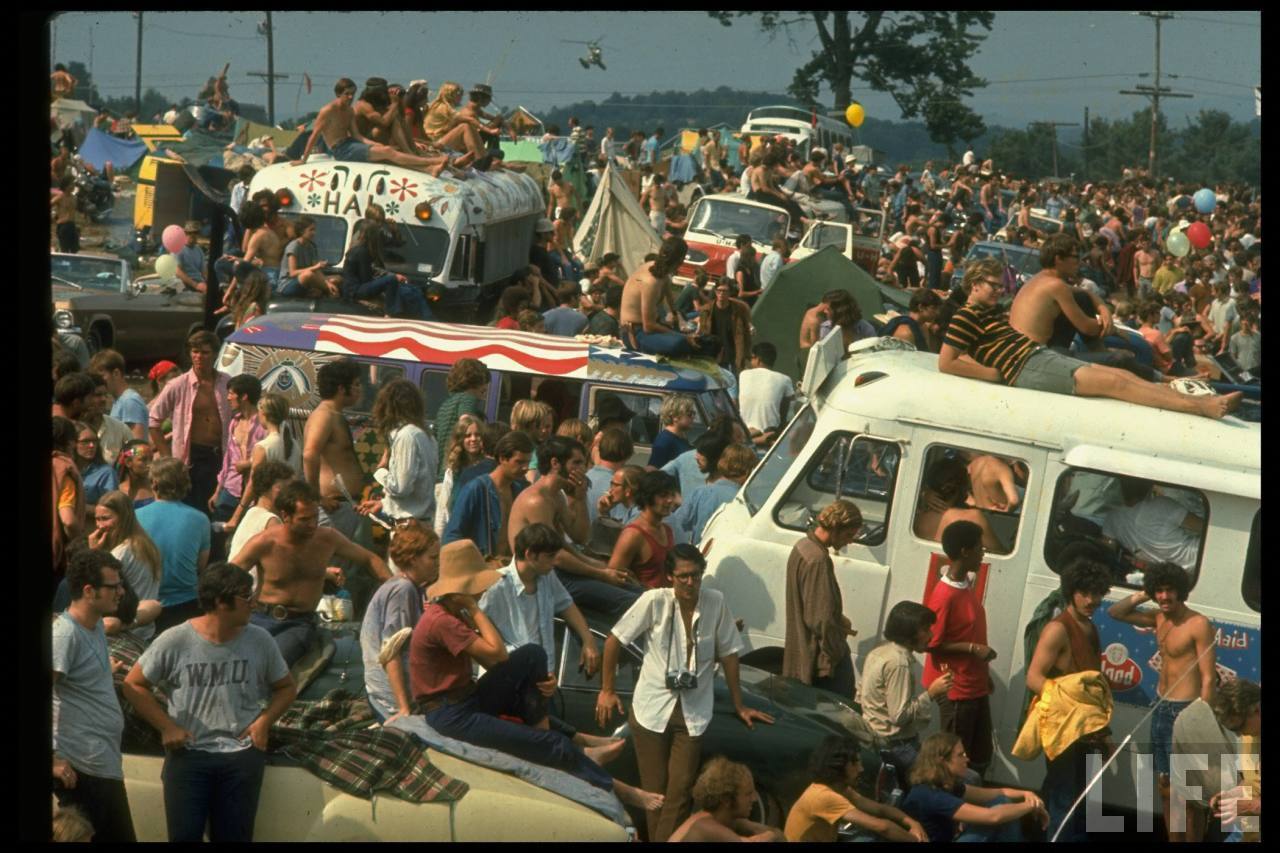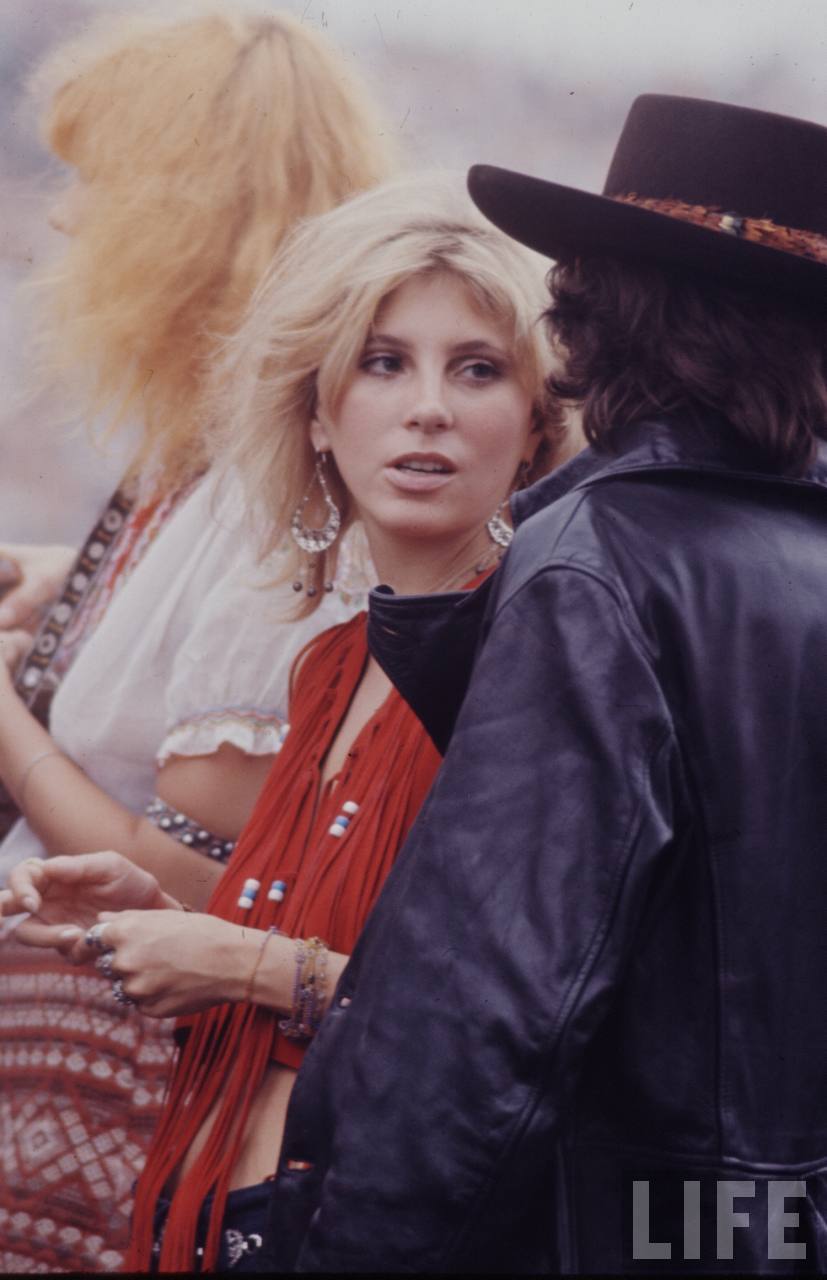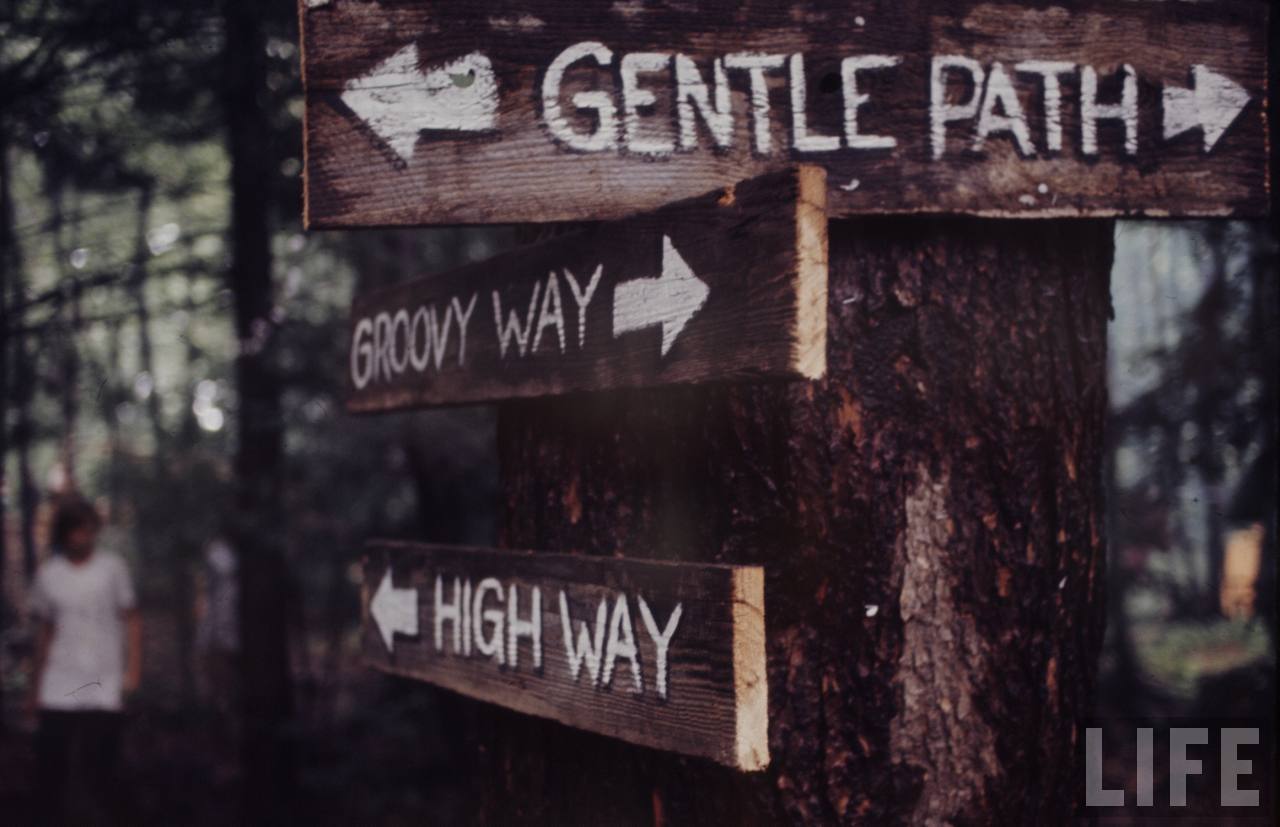 For festival-goers who were "lost" (dazed and confused), there were wooden signposts nailed to a tree with directions to the 'Groovy Way', the 'Gentle Path' and the 'High Way'.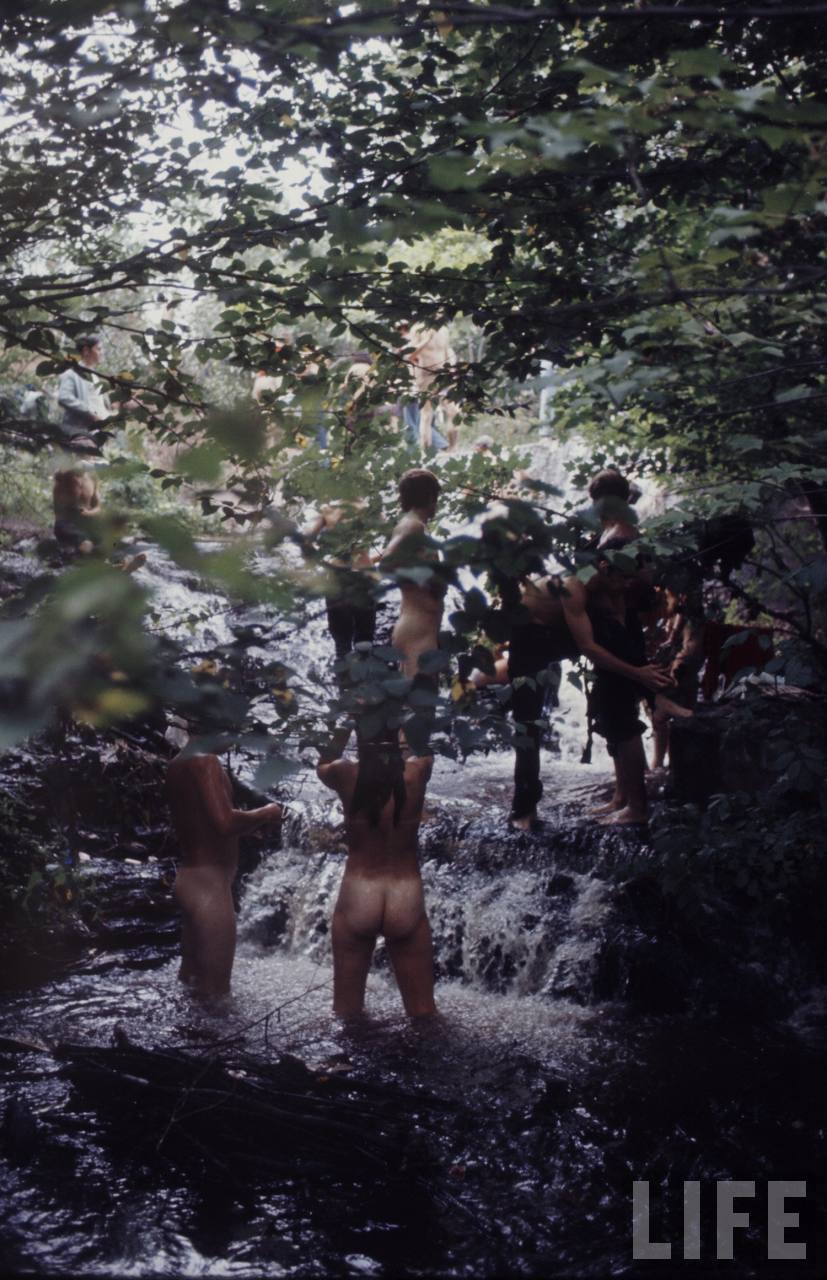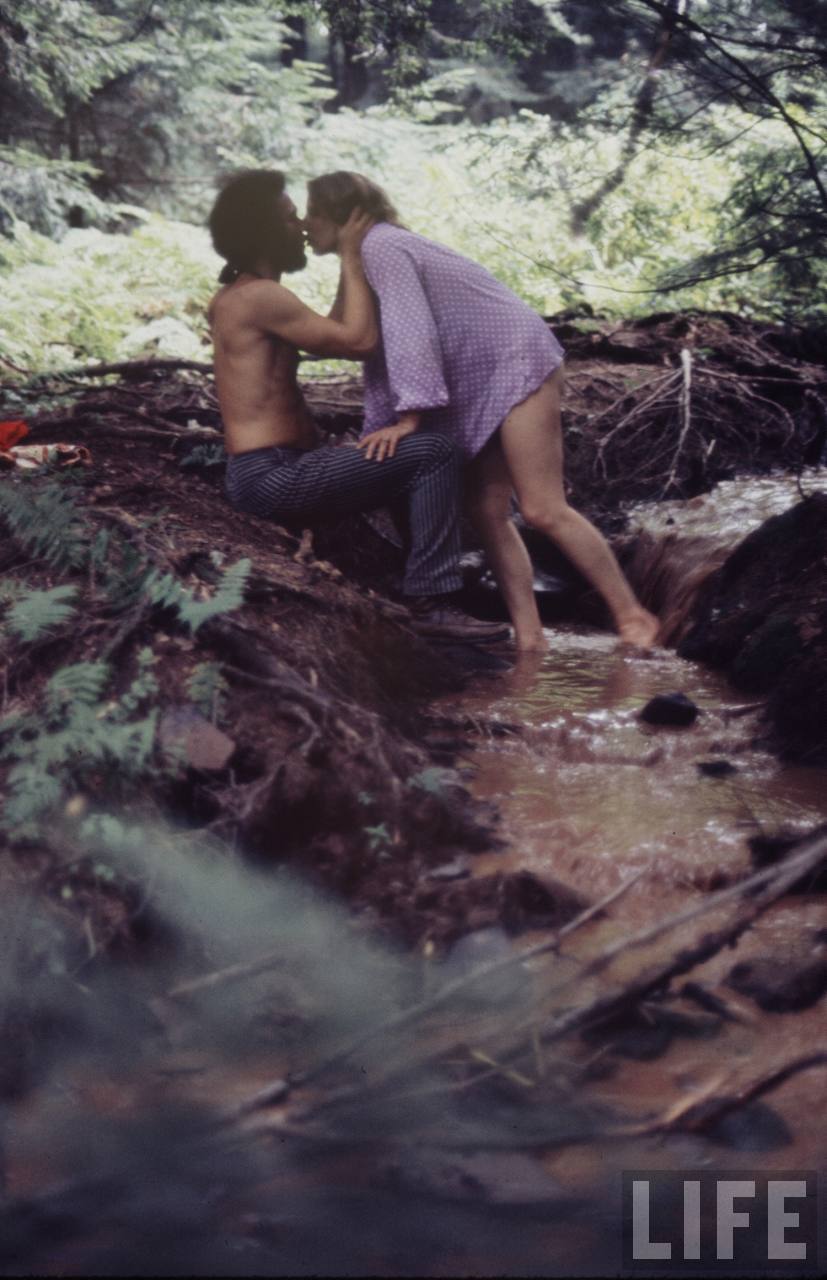 Despite famous reports that at least two women gave birth at Woodstock, to date, no one has ever stepped forward as a Woodstock baby. It's thought that one baby was in fact born in a car en route to the festival, and another was born in a local hospital after its mother was airlifted out of the festival in labor, but the identities of these babies are unconfirmed to this day. There are nevertheless countless people who claim to have been conceived at the Woodstock festival.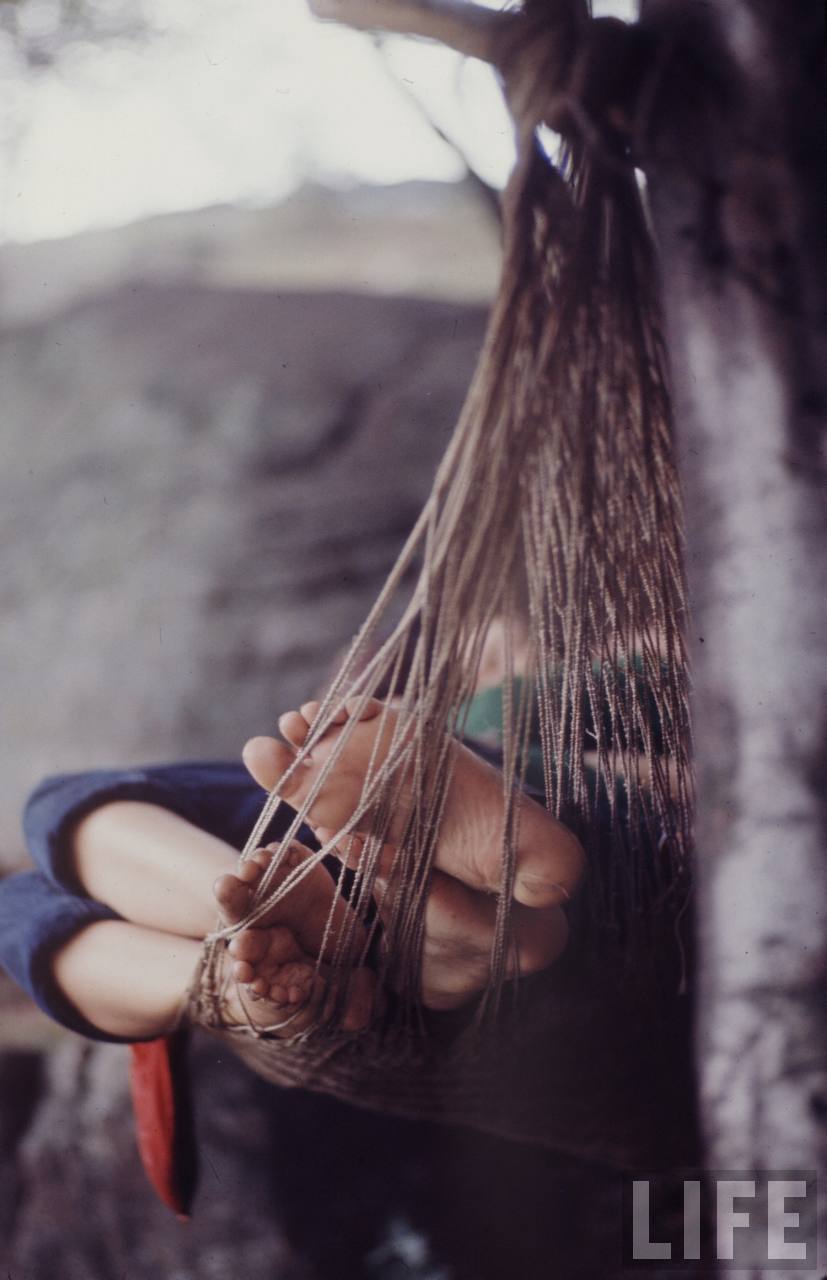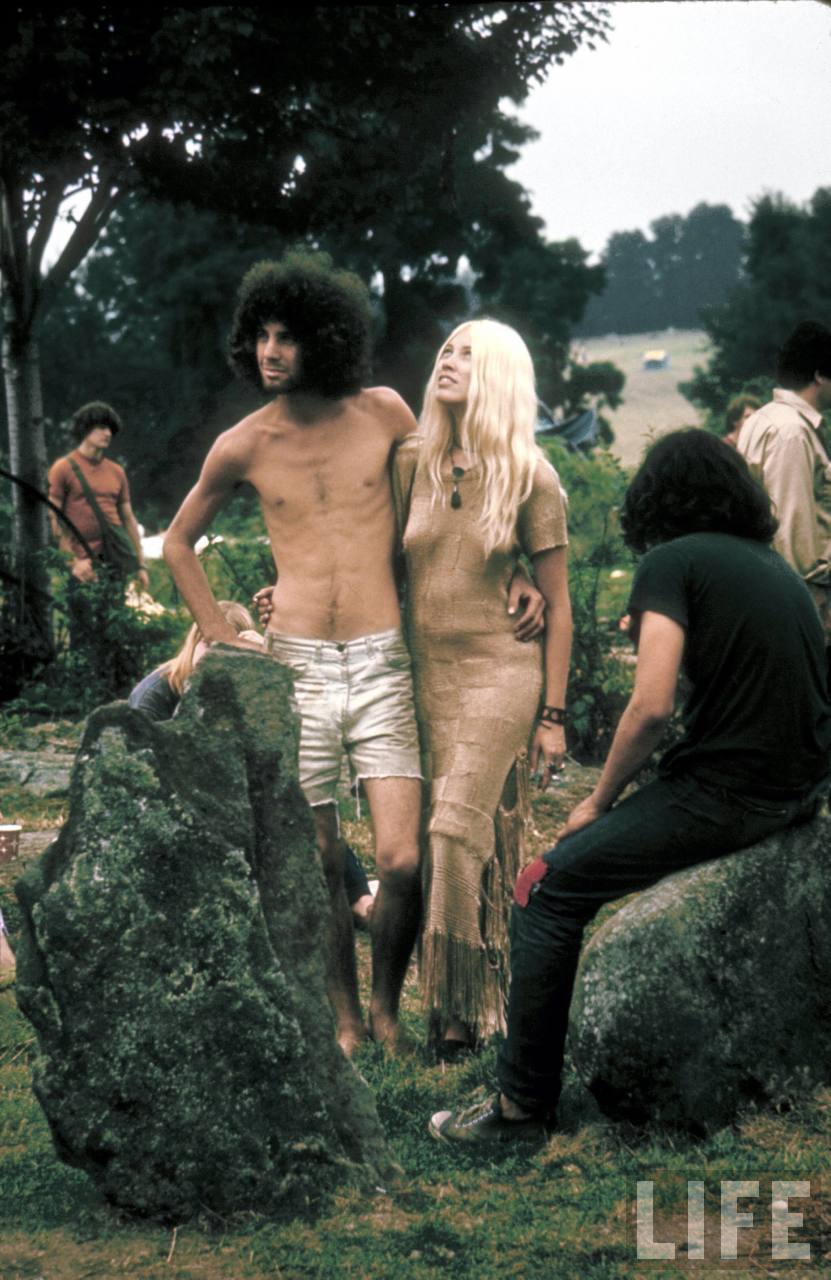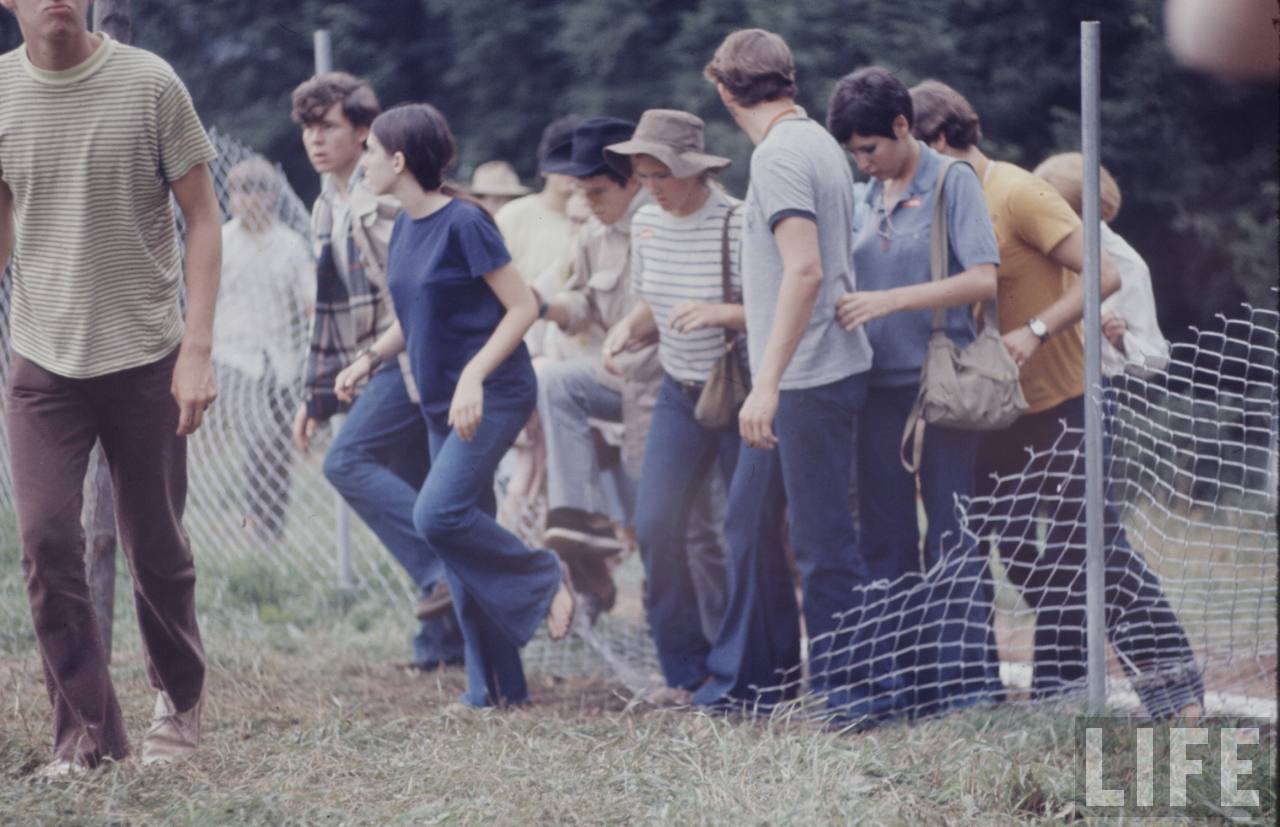 More than twenty ticket booths were supposed to have been in place to charge the $24 admission (tickets bought in advance sold for $18), but those booths were never installed because of the overwhelming unexpected invasion of music lovers. Attempts to get people to pay were abandoned on day one, the fences were torn down and Woodstock was declared a free event.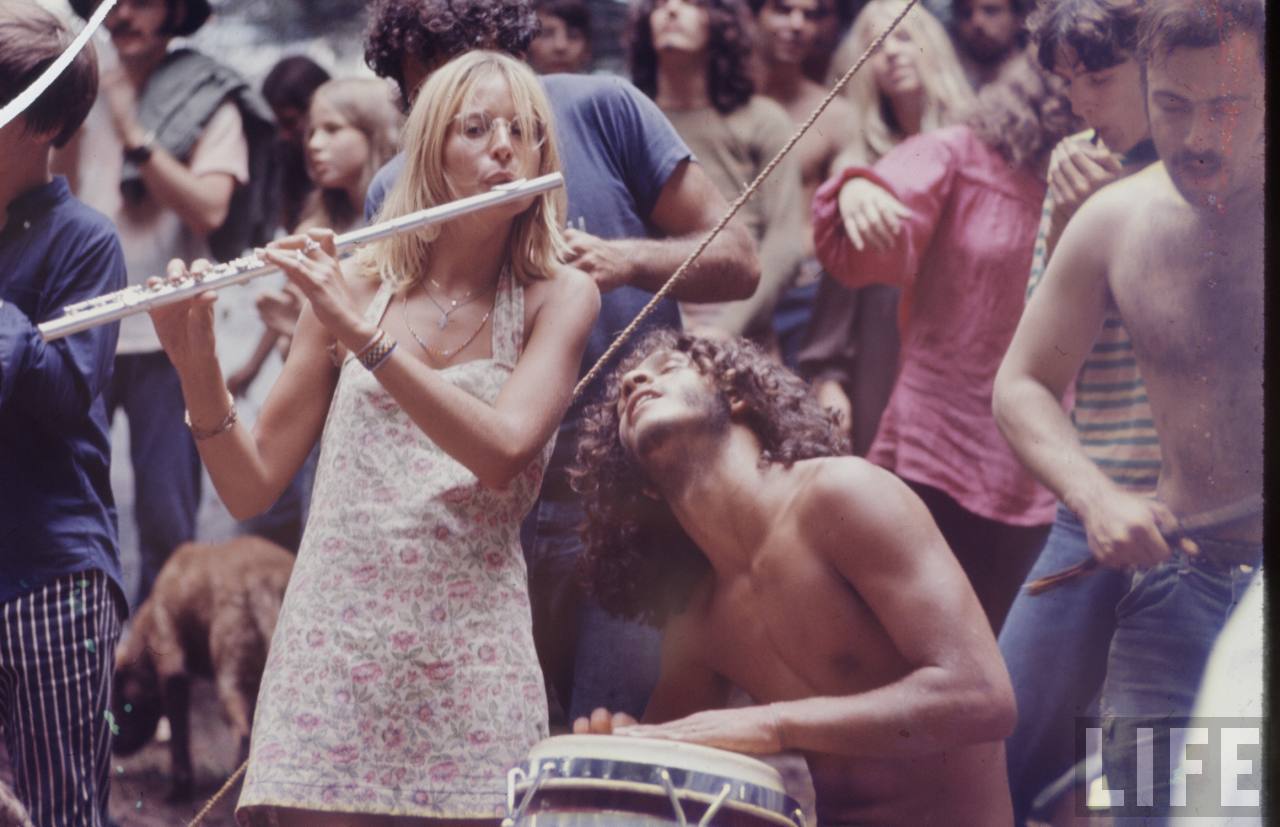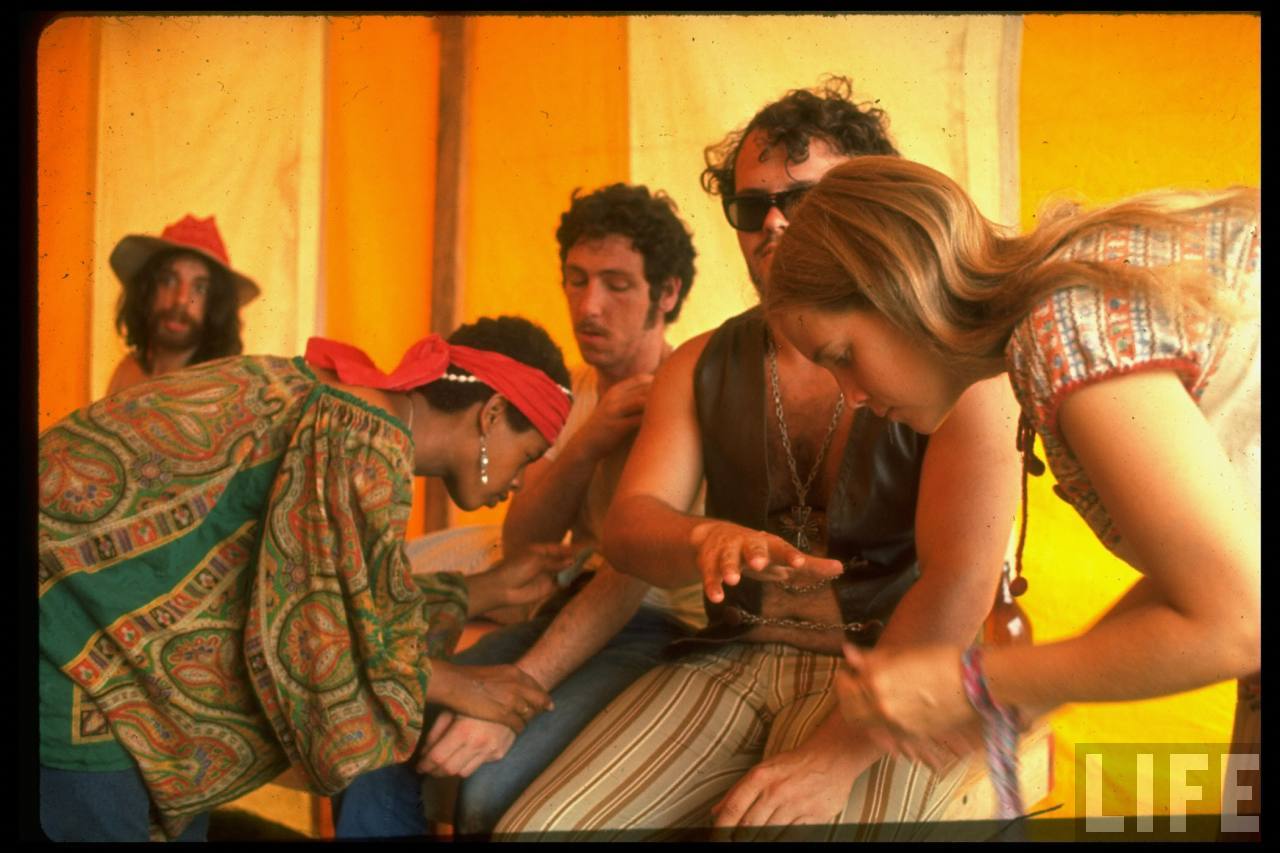 Despite Woodstock being largely remembered as an iconic moment of bohemians living out the hippie dream, there was a tragic and sobering side to the festival. Two people died at Woodstock; one man from a heroin overdose and a teenager who was killed in his sleeping bag when a tractor ran over him. The driver was never identified. 
Above, festival-goers receive medical care.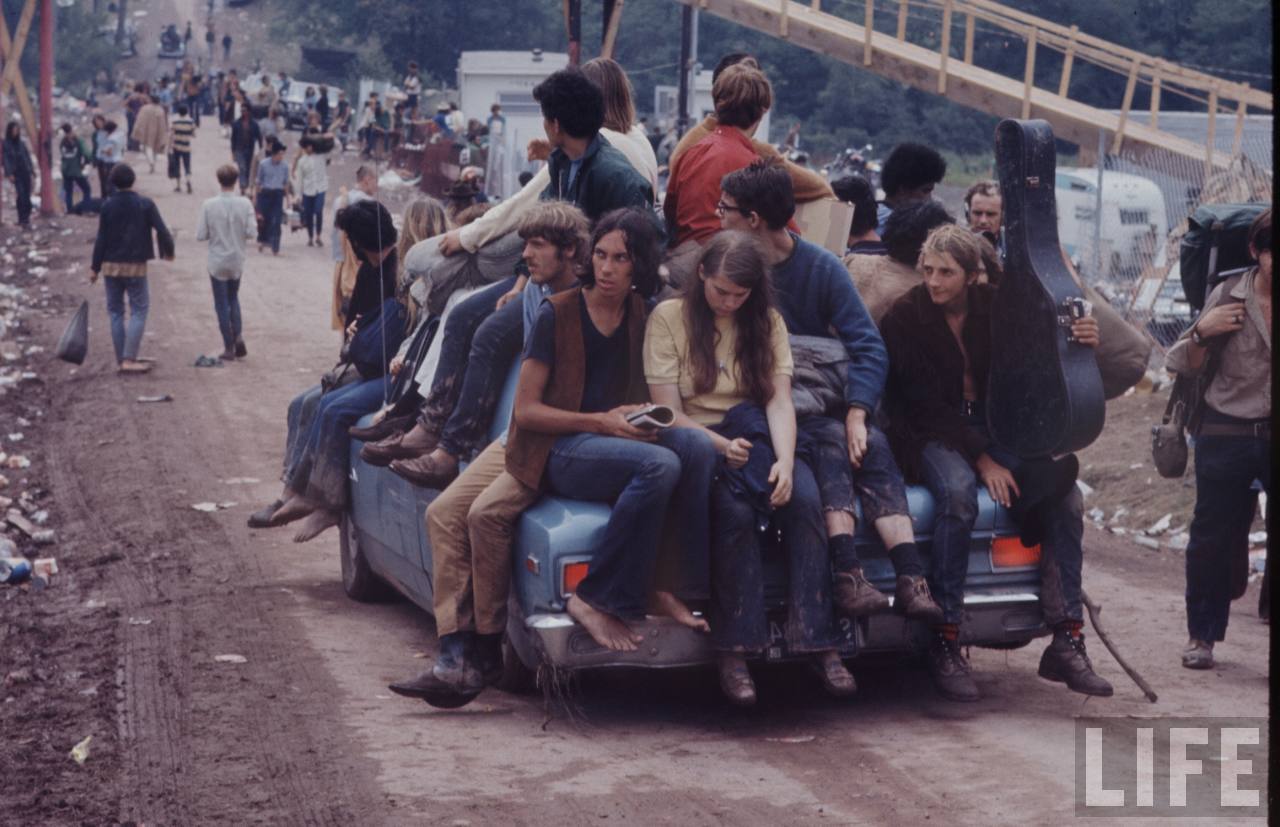 Hearing there was a shortage of food, a Jewish community centre made sandwiches with 200 loaves of bread, 40 pounds of meat cuts and two gallons of pickles, which were distributed by nuns. The U.S army also airlifted in food, medical teams and even some performers who couldn't get through the traffic-blocked roads. Ironic, considering the festival mood was very much anti-war.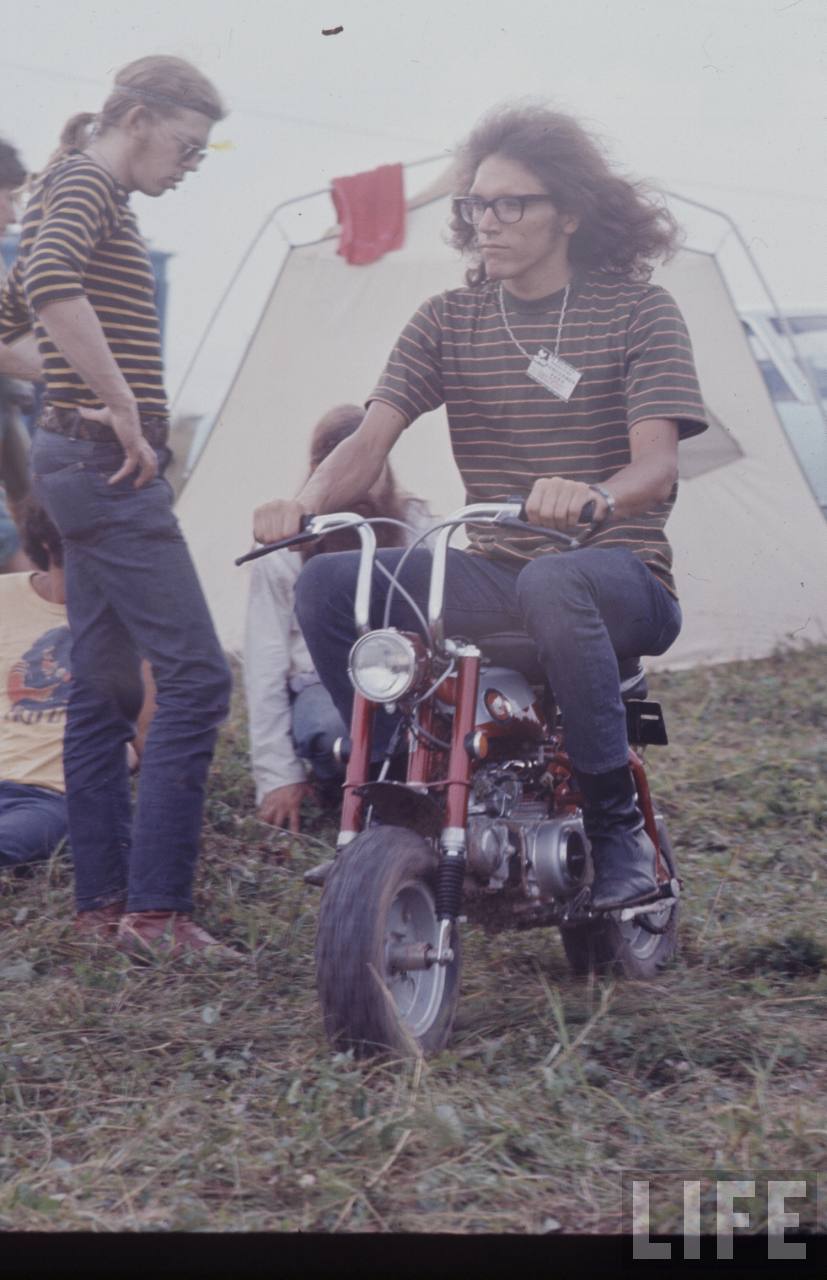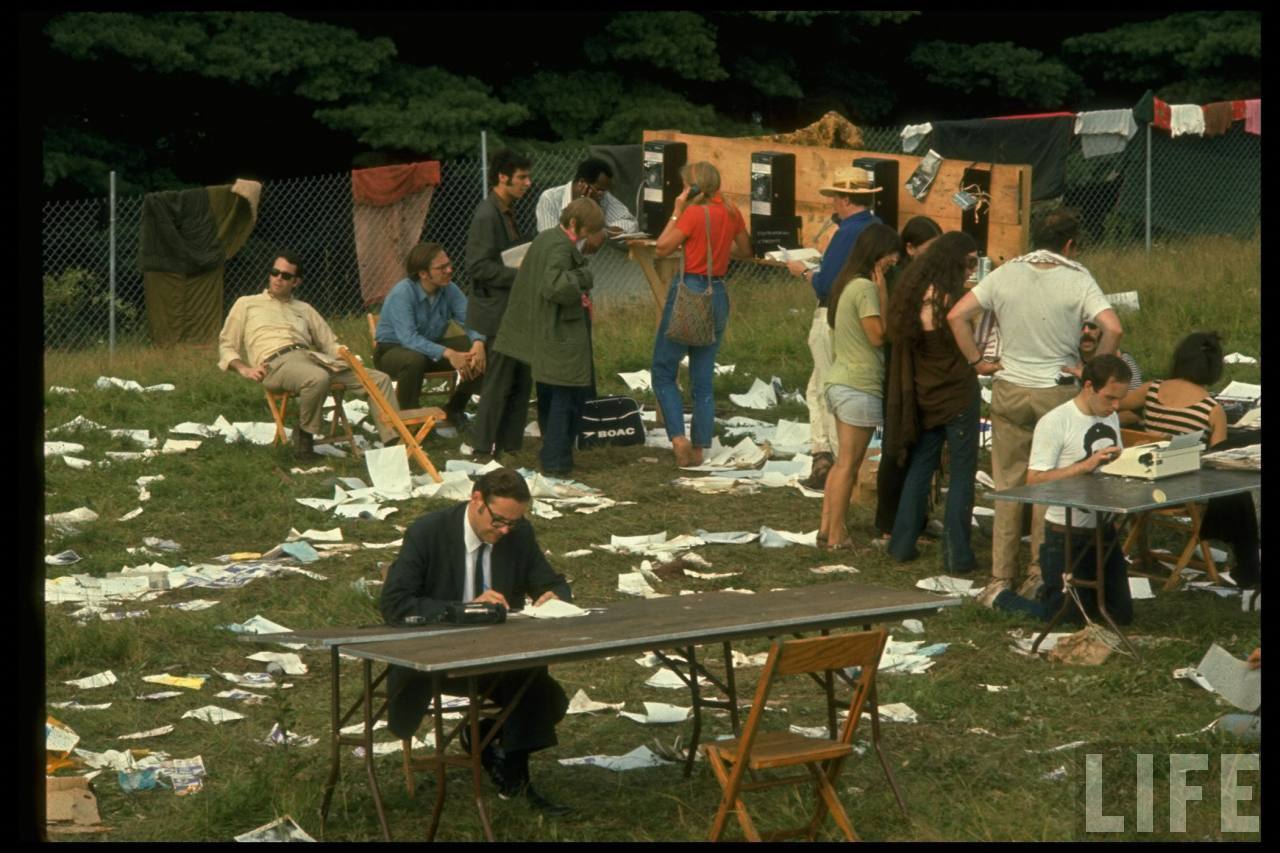 This is likely where our LIFE photographers spent a lot of their time; a sort of make-shift press area for reporters to type up their articles and phone in to their editors.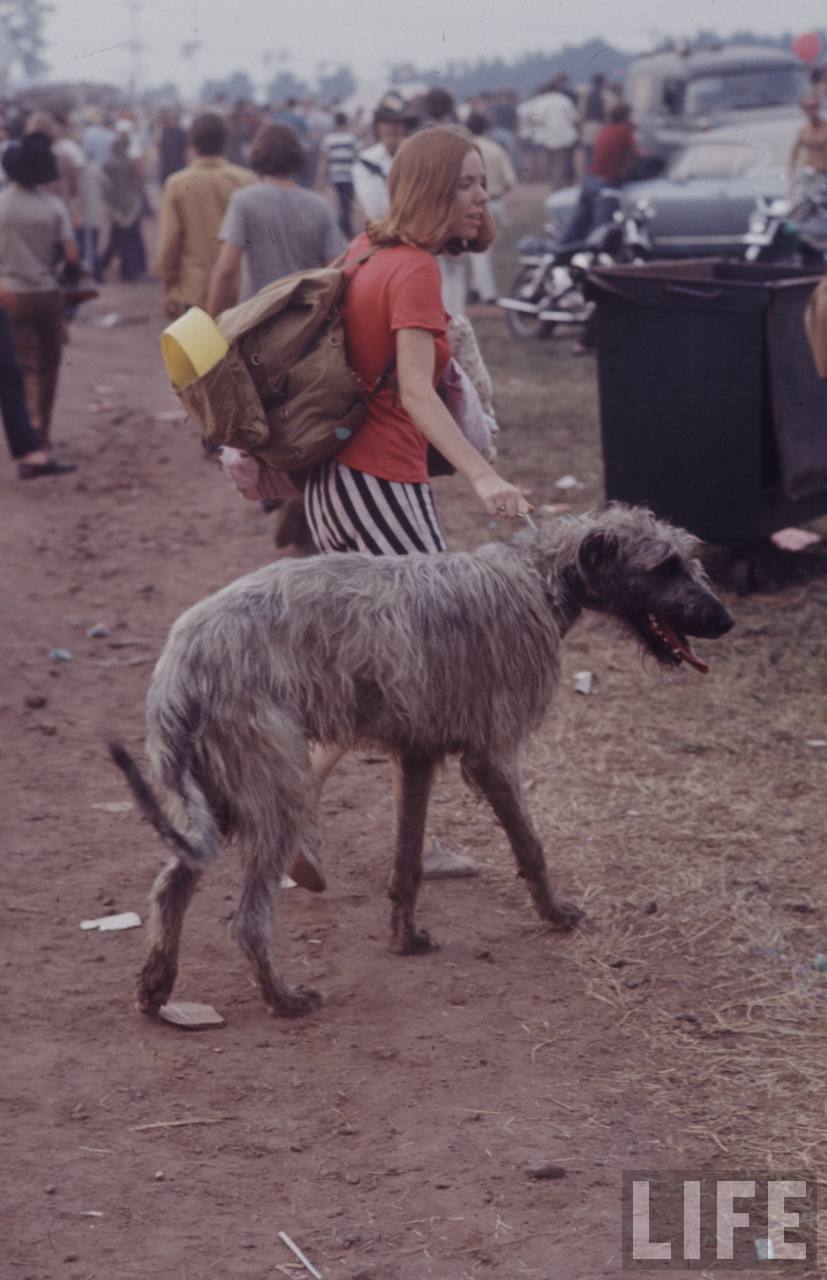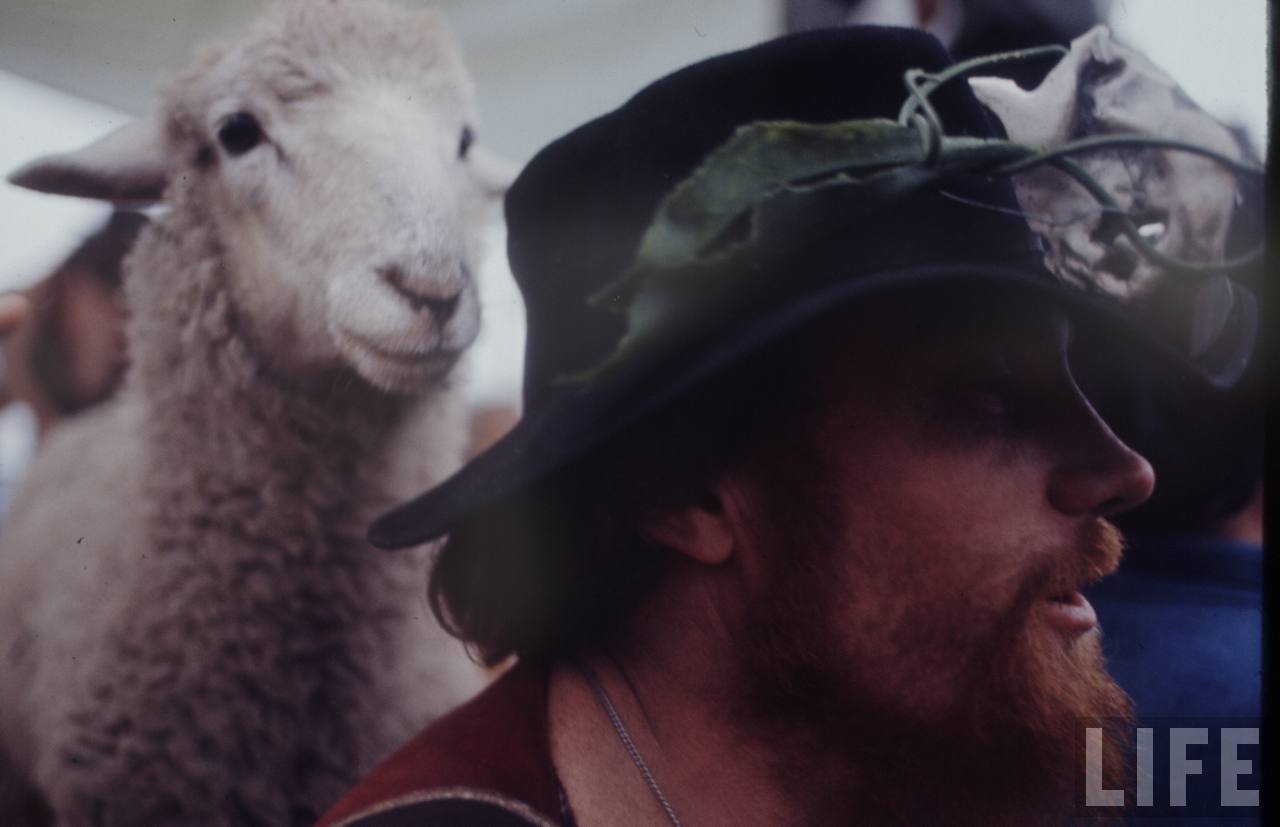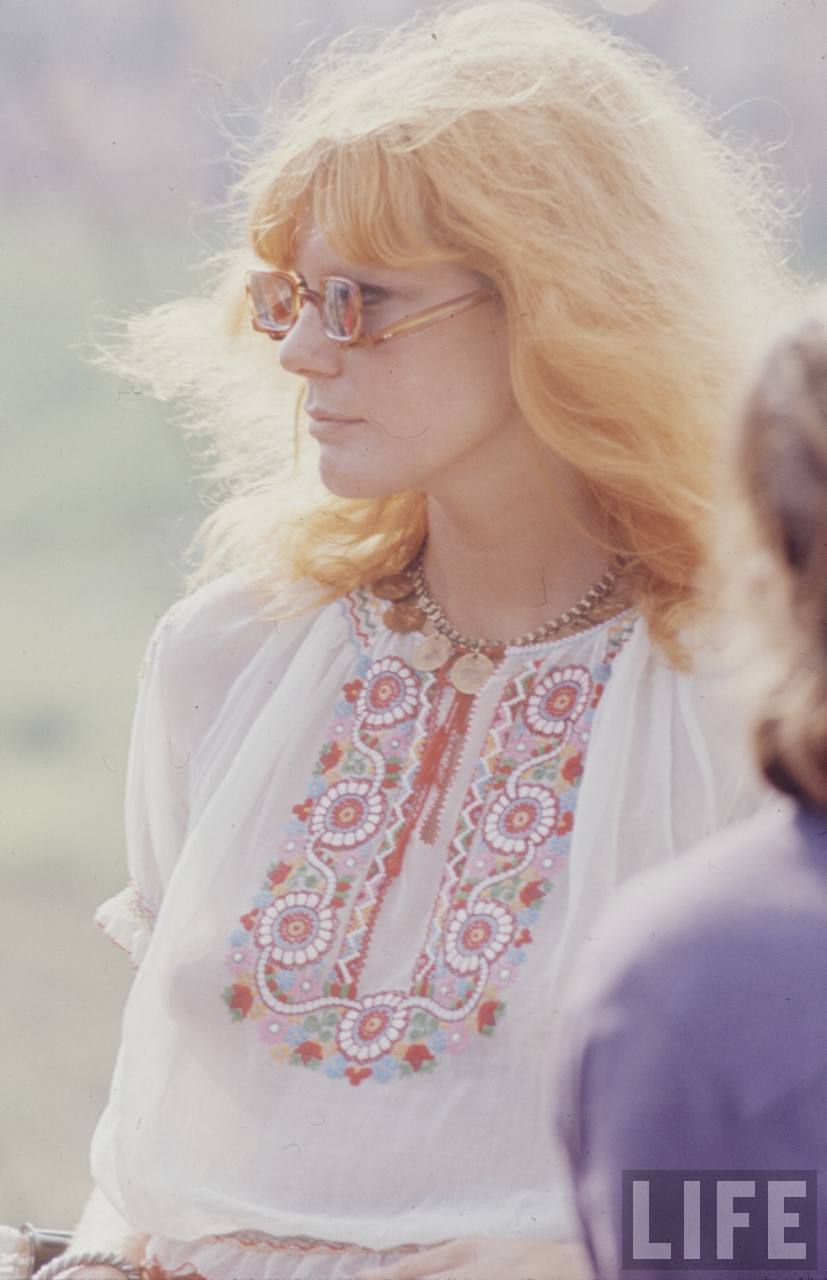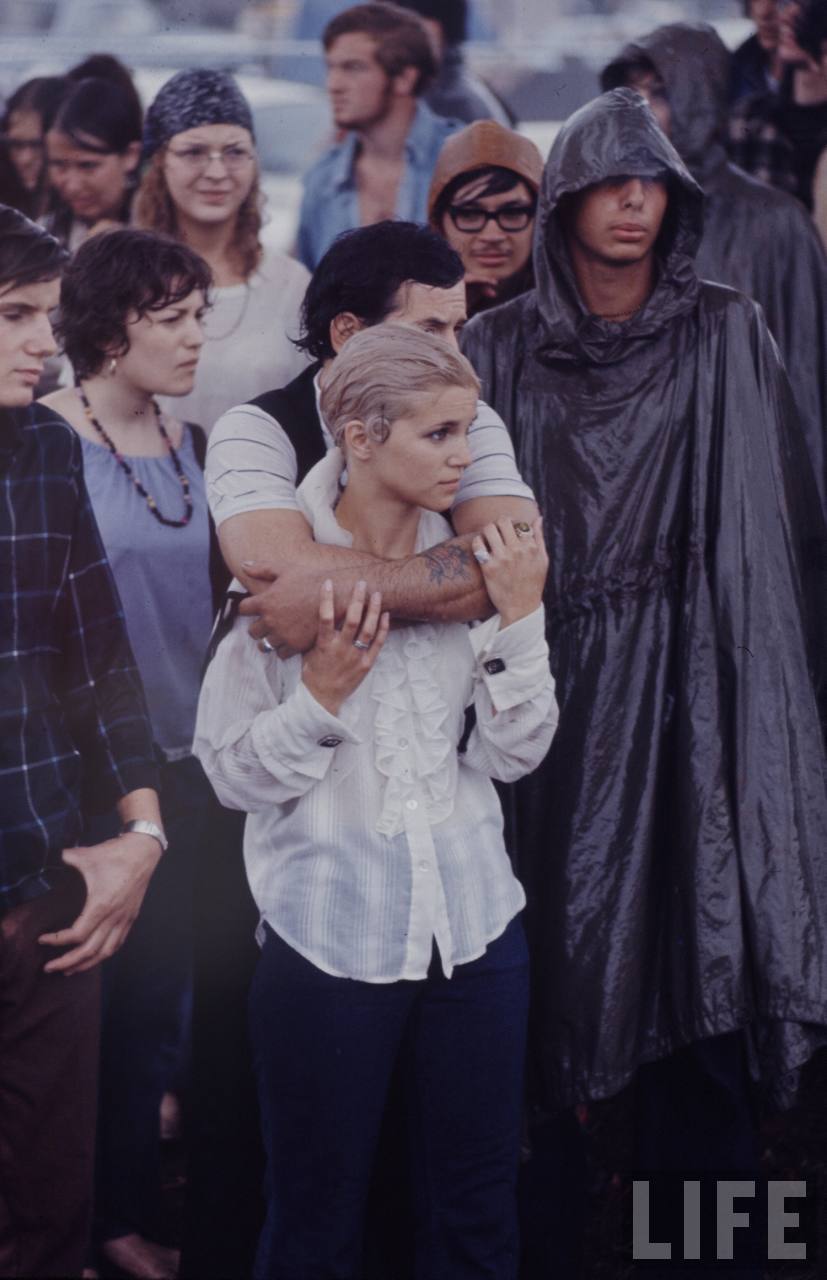 As dark storm clouds loomed, the crowd was urged: 'Let's think hard to get rid of the rain' and they began chanting, 'No rain, no rain, no rain.' Unfortunately the heavens opened anyway and five inches of rain fell within three hours and the festival became a mudfest.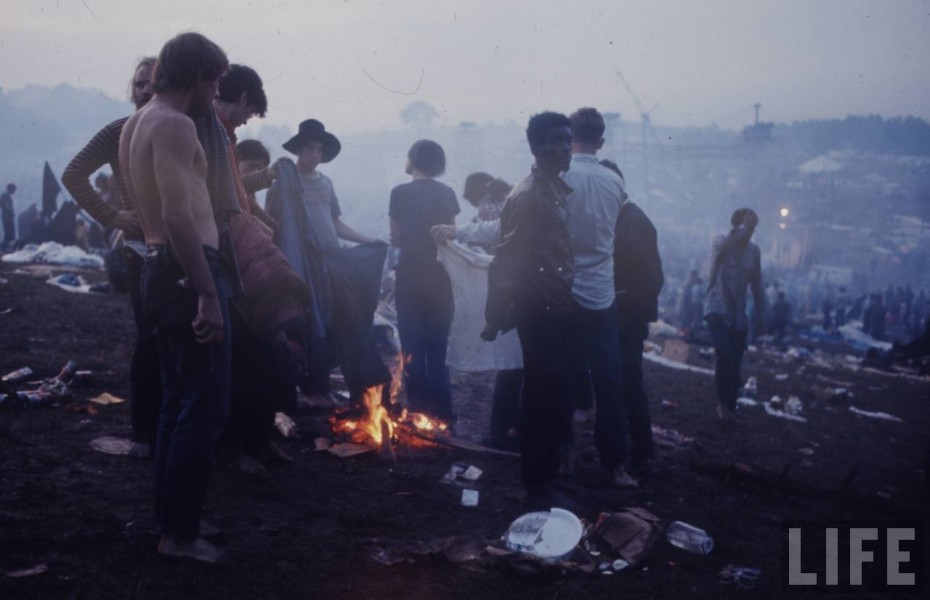 The performance of The Star-Spangled Banner by Jimi Hendrix that closed Woodstock was described by the rock critic from the New York Post as 'the single greatest moment of the Sixties'. But because of the rain delays that Sunday, when Hendrix finally took the stage it was 8:30 Monday morning. The audience, which had peaked at an estimated 400,000 during the festival, had mostly gone home by that point and the crowd was now reduced to about 30,000; many of them merely waited to catch a glimpse of Hendrix before leaving during his performance.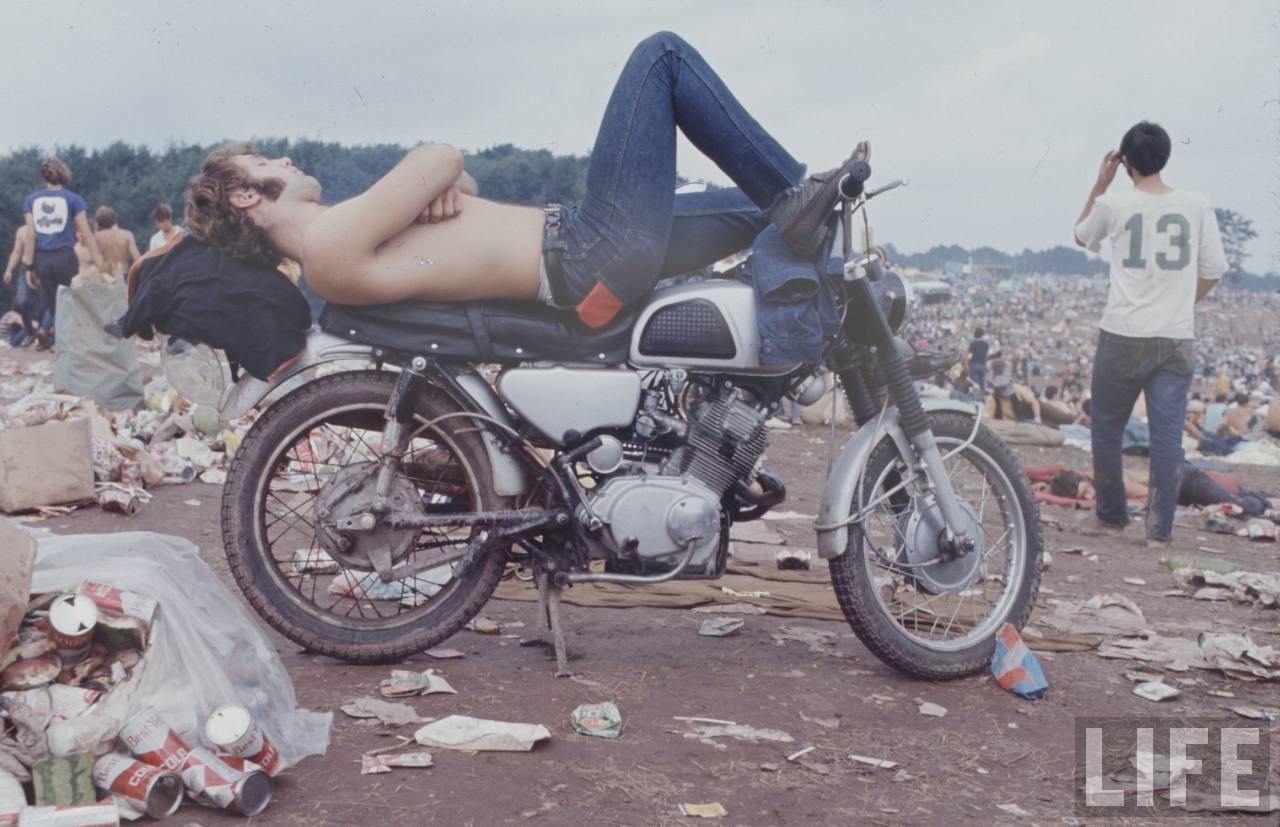 We were ready to rock out and we waited and waited and finally it was our turn … there were a half million people asleep. These people were out. It was sort of like a painting of a Dante scene, just bodies from hell, all intertwined and asleep, covered with mud.

And this is the moment I will never forget as long as I live: A quarter mile away in the darkness, on the other edge of this bowl, there was some guy flicking his Bic, and in the night I hear, 'Don't worry about it, John. We're with you.' I played the rest of the show for that guy.
—John Fogerty recalling Creedence Clearwater Revival's 3:30 am start time at Woodstock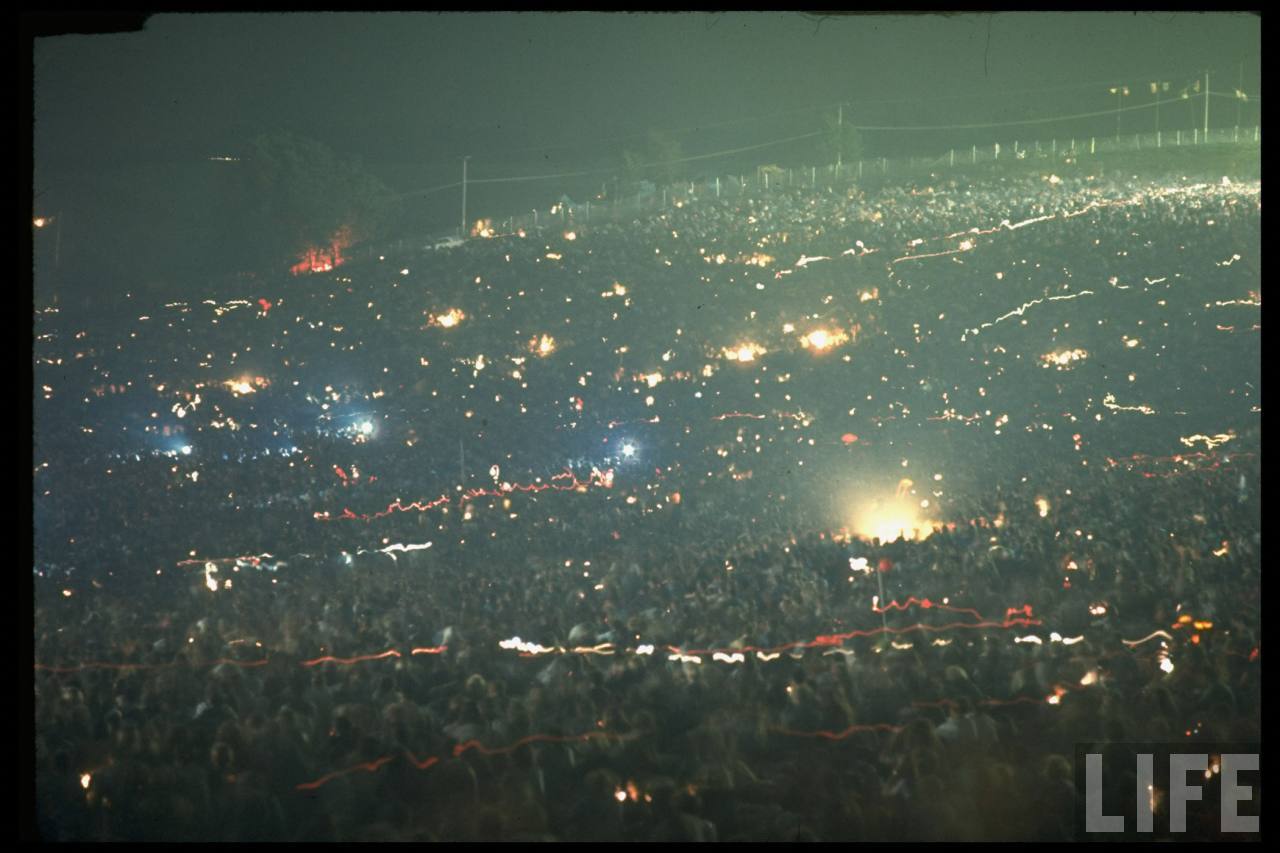 View the entire Woodstock photo coverage by John Dominis and Bill Eppridge.