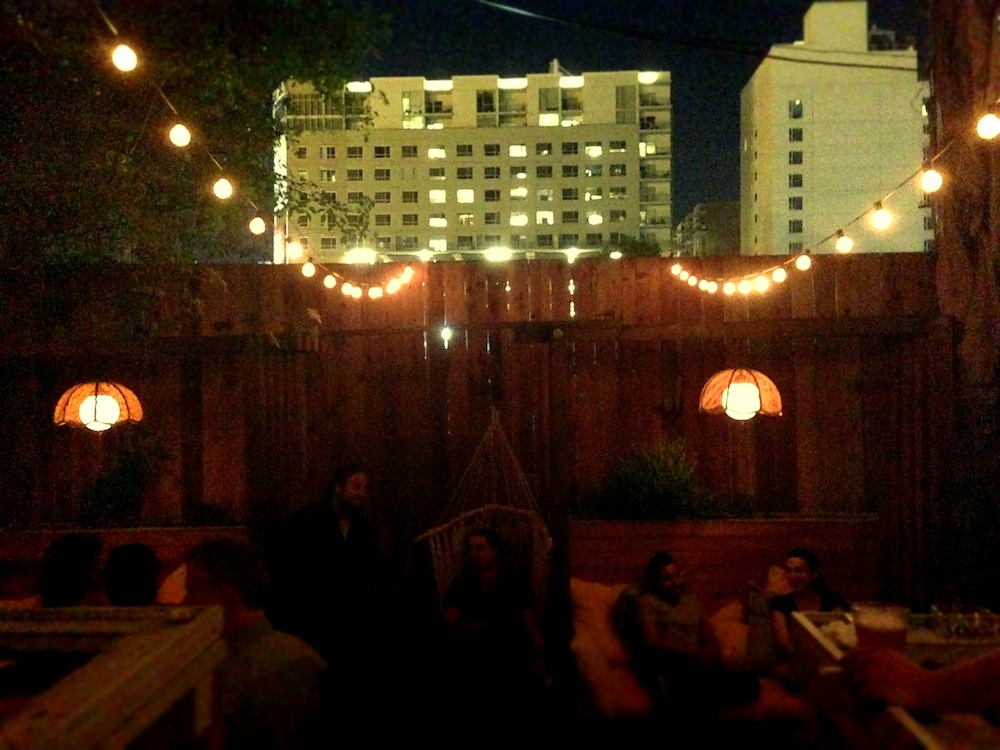 After 24 hours in the city of Angels, I had yet to find the perfect LA hangout I was looking for. I have this romantic vision of Angelinos hanging out on seventies lawn chairs in their backyards with twinkle lights hanging from the trees and margaritas in hand.
I love it when my imagination becomes a reality…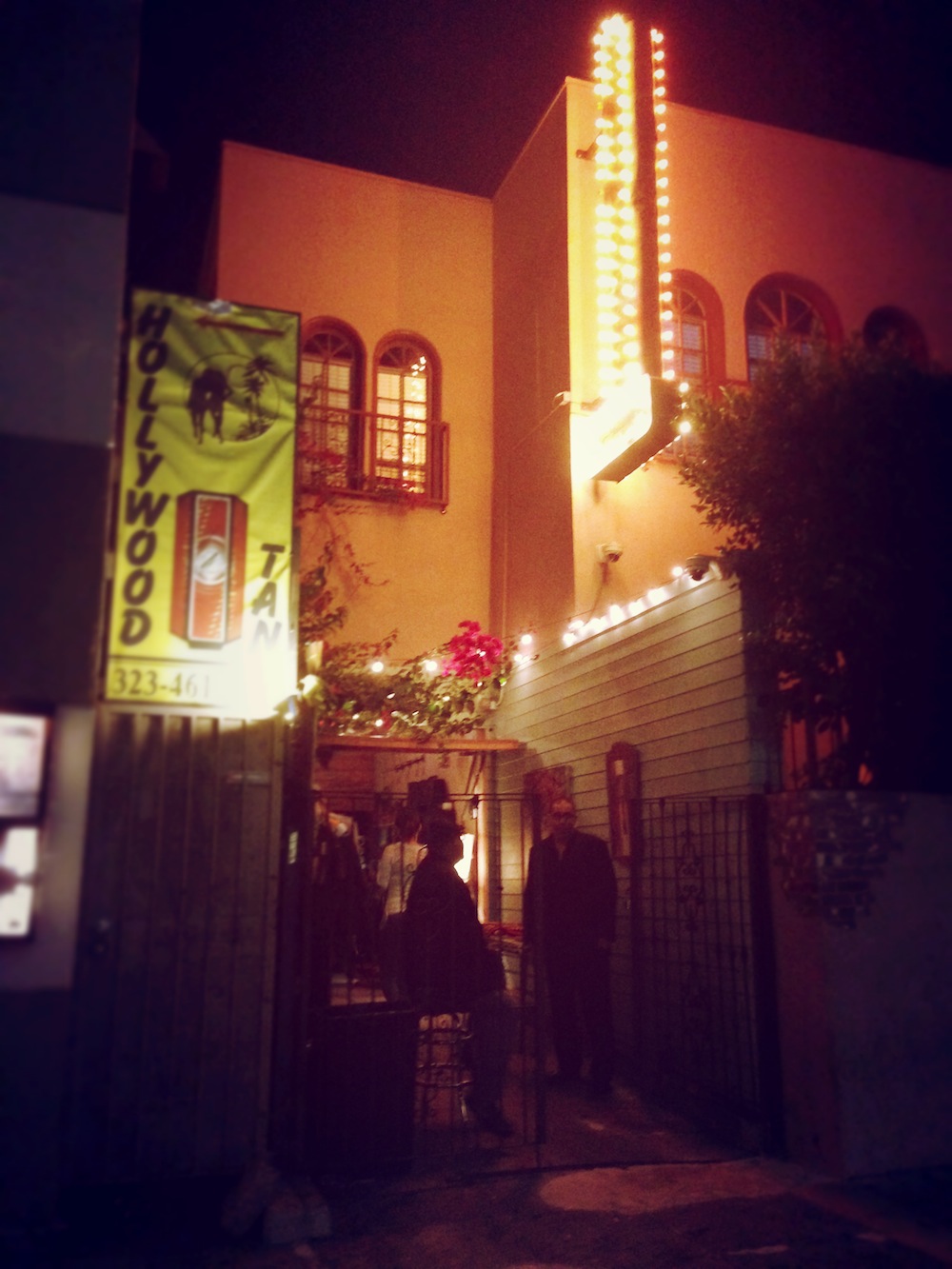 We've come to Good Times at Davey Wayne's in Hollywood, a rad little retro bar that transports you back to 1970s Los Angeles. A little birdie told me we'd love it here, so let's check it out…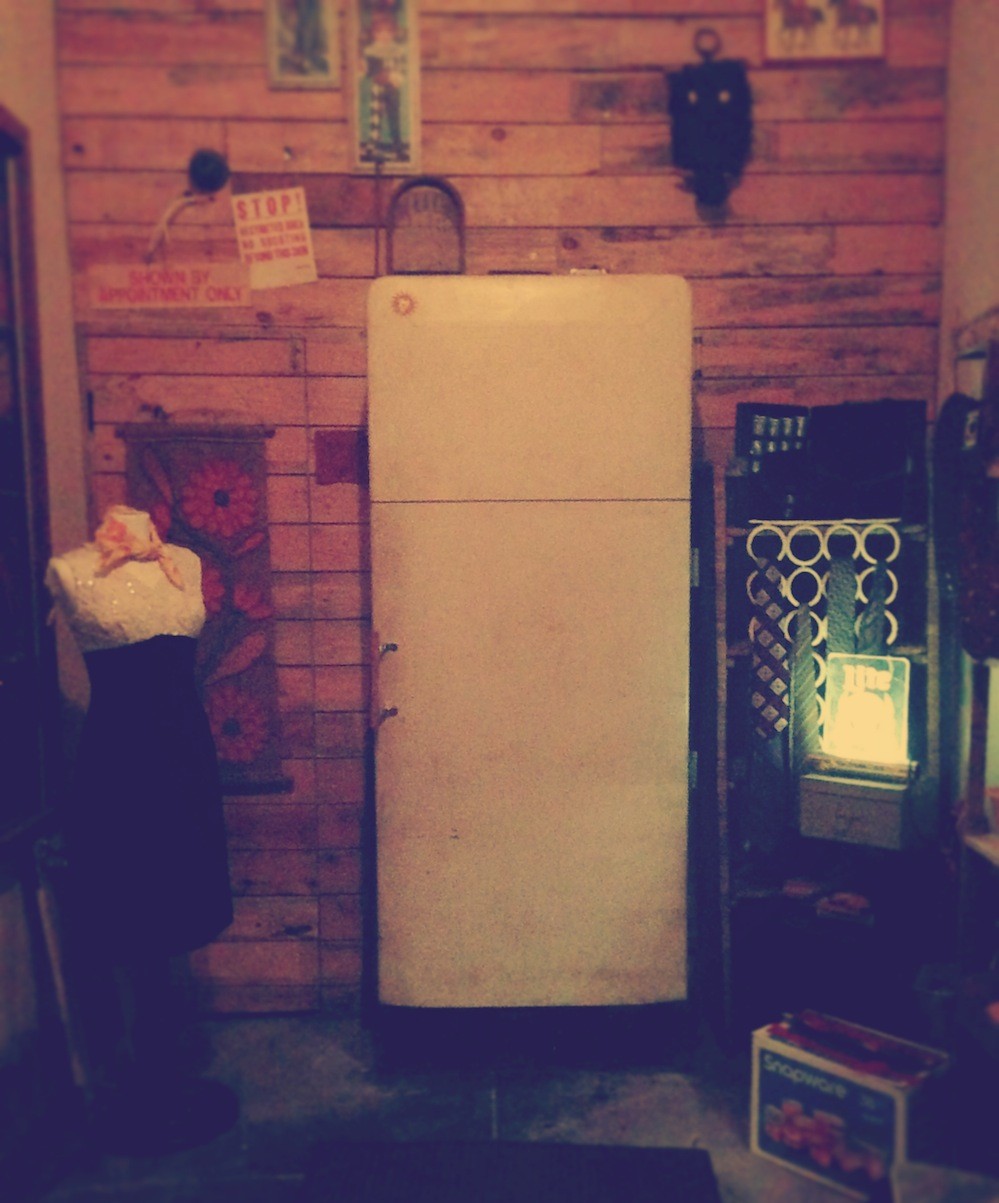 First thing to know, the door to Davey Wayne's is actually refrigerator. But this is hardly the coolest thing about the joint…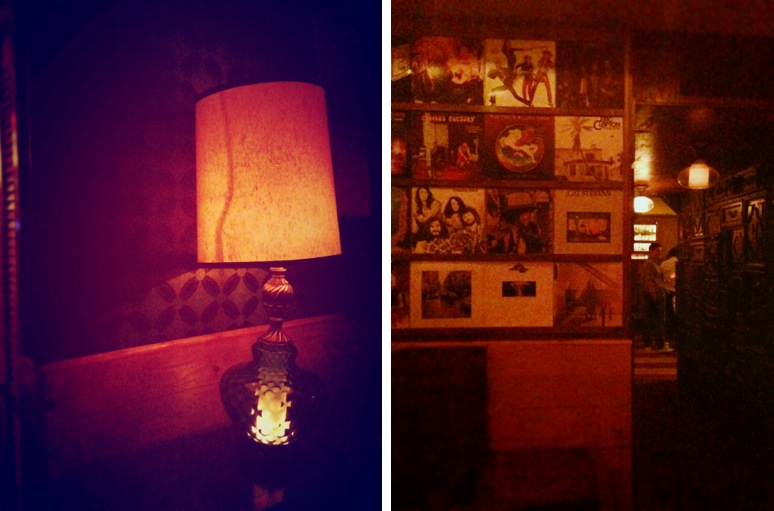 Part speakeasy, part house party (if this was the house party from the Boogie Nights movie– minus the porn) Davey Wayne's is decked out in all things kitsch, from the groovy wallpapers and polyester sofas inside to the airstream trailer converted to an outdoor patio bar.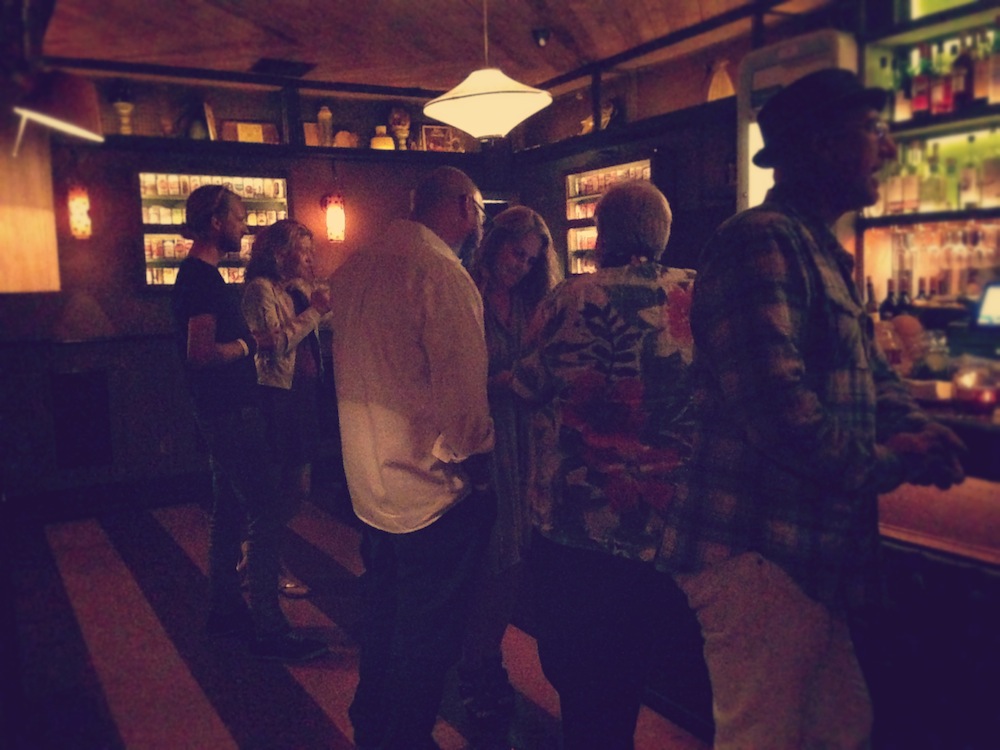 There are so many things to love about this place but one of them in particular is the crowd. There are no "guest  lists" at Davey Wayne, patrons come from all walks of life, ranging from bearded biker dudes and Hawaiian shirt-wearing voice-over artists to short-short clad little hipsters and young professionals. You can strike up a conversation easily, there's no trace LA snobbery here; like it says on the can– just a good time at Davey Wayne's.

Now this is the point where I realise that I need to get a better camera. I love the freedom of whipping out my smartphone whenever I'm inspired and not feeling tied to a hulking ball & chain professional camera, but really, someday a blogger's gotta grow up. In the mean time, please excuse the pitiful quality of these after dark photos…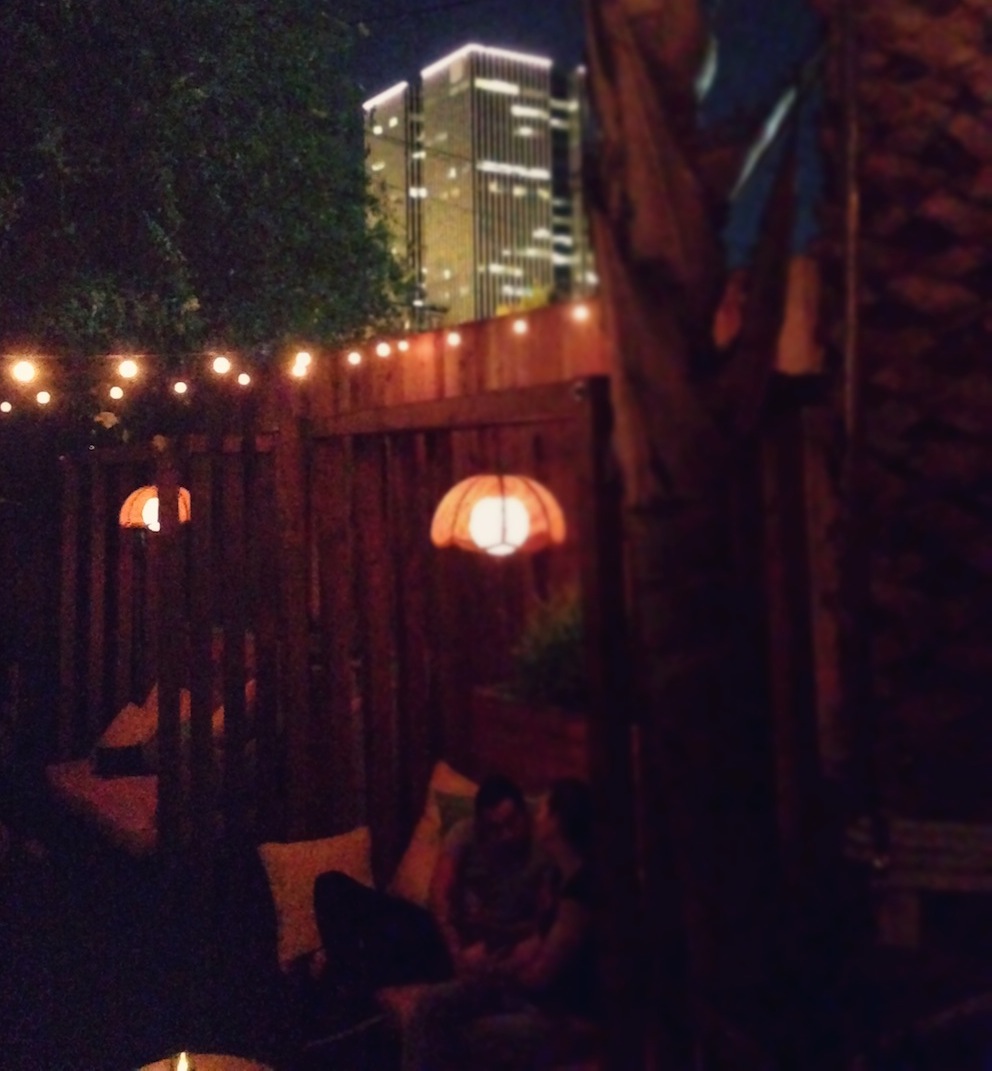 Outside is probably my favourite part. I'm a sucker for twinkle lights you see…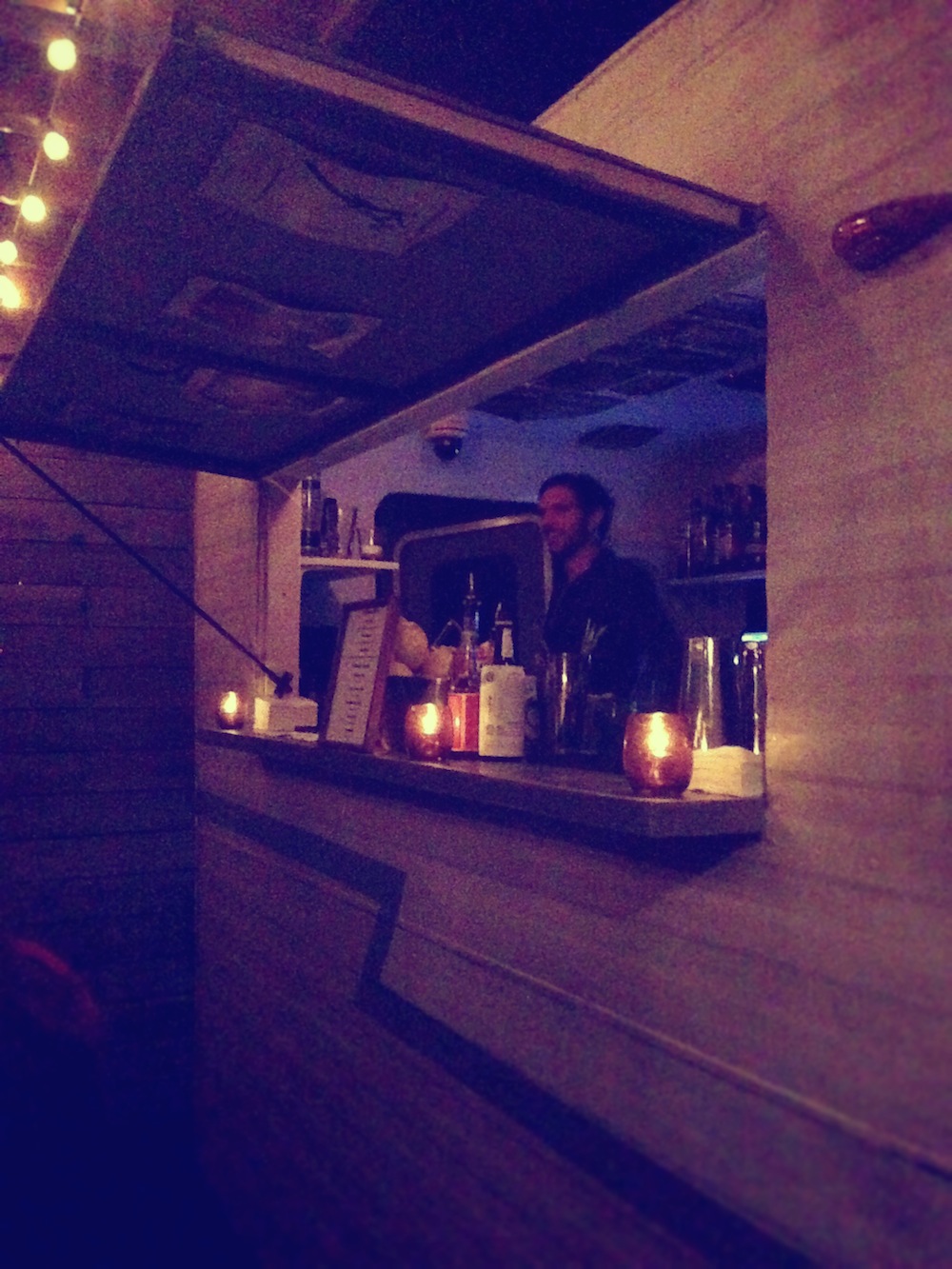 Then again, I'm also a sucker for airstream trailers serving up cocktails on the patio…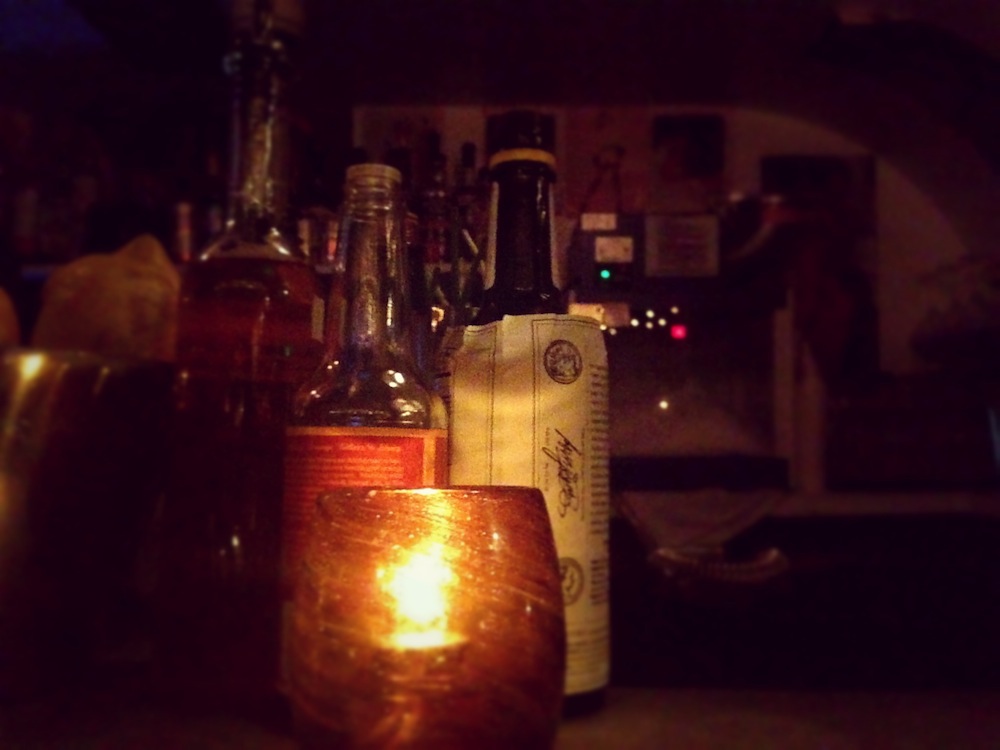 Just to give you an idea of the awesome cocktail menu, they have a signature drink named, "Some People Call Me Maurice". I think that says it all.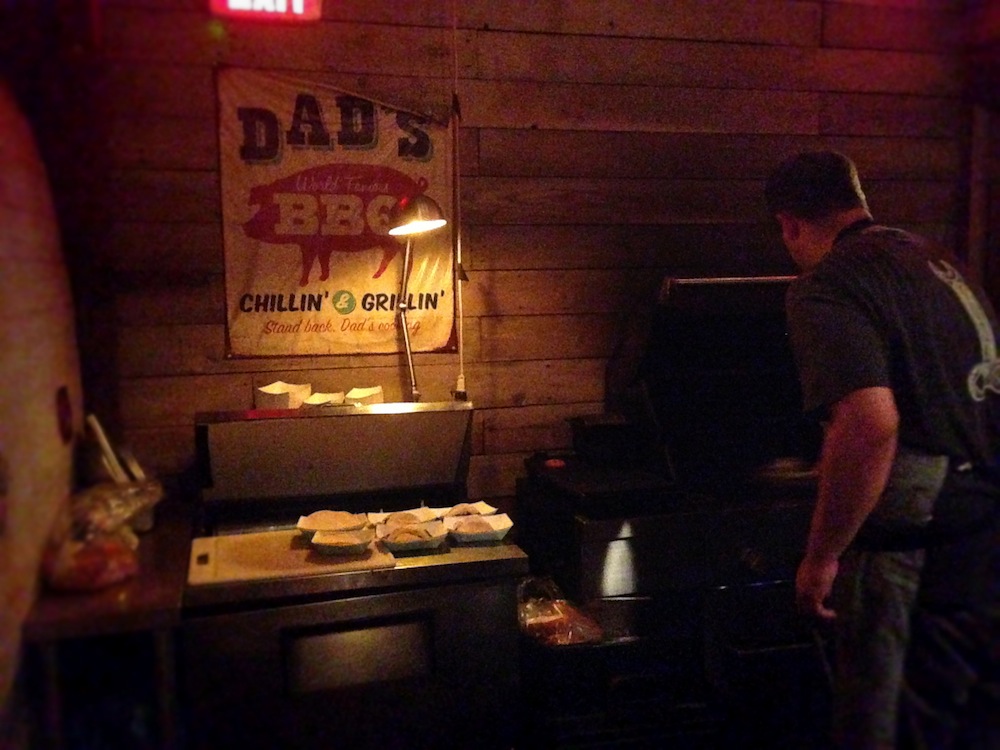 Next to the Airstreamer, some deliciously fresh tacos, hot dogs, chicken wings and sliders are being fired up on the grill.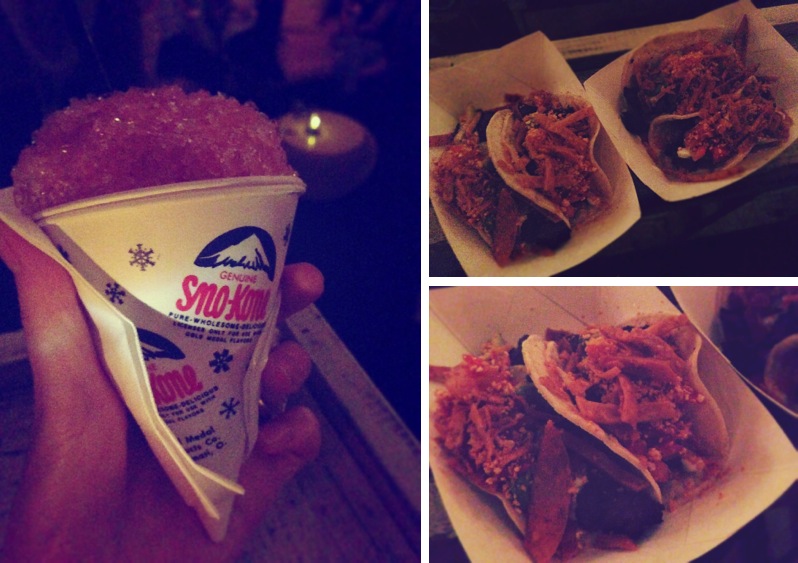 And for dessert? I went for the Sno-Kone of course– which may or may not have contained a good serving of Bourbon whisky. I would actually recommend just sticking to booze-infused Sno-Kones all night!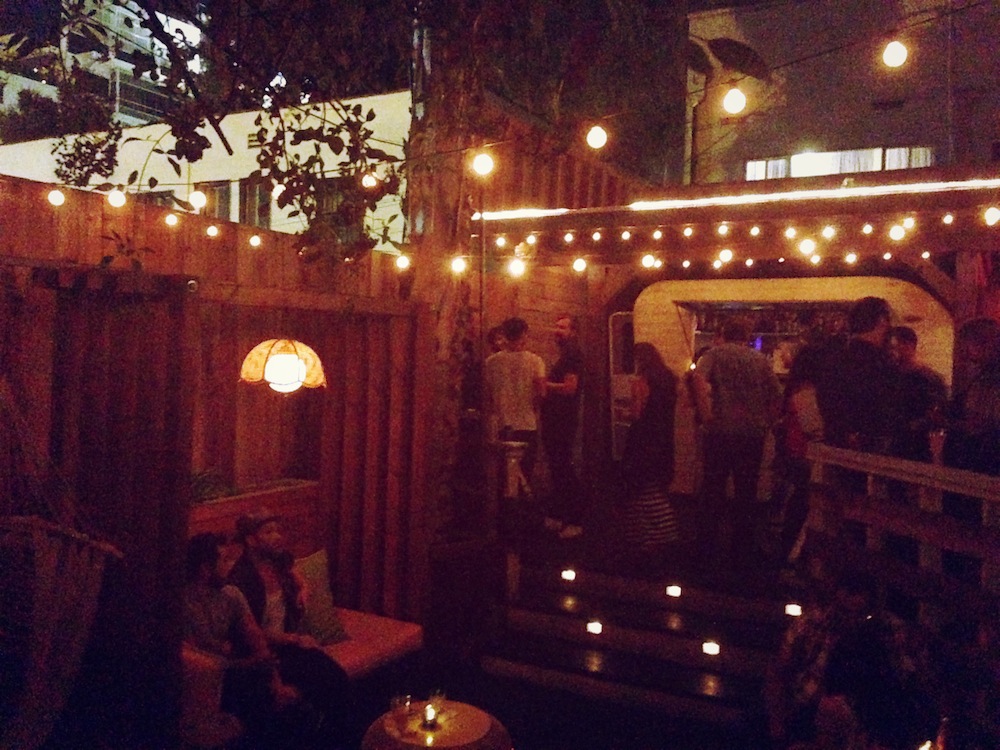 Oh and the music? Simply groovy man. The DJ wails out some fantastically nostalgic tunes without making the soundtrack to your night cheesy or outdated in the slightest.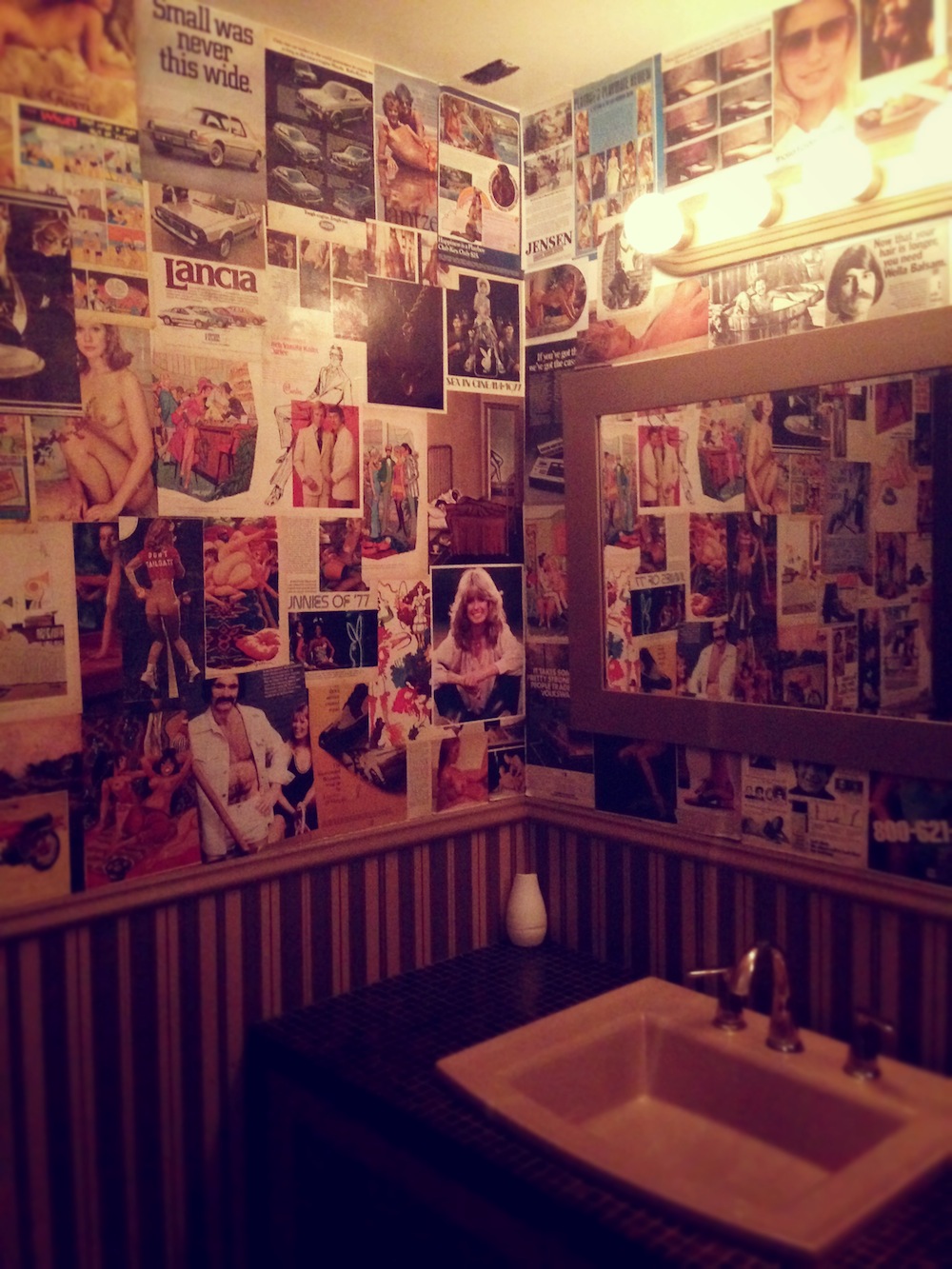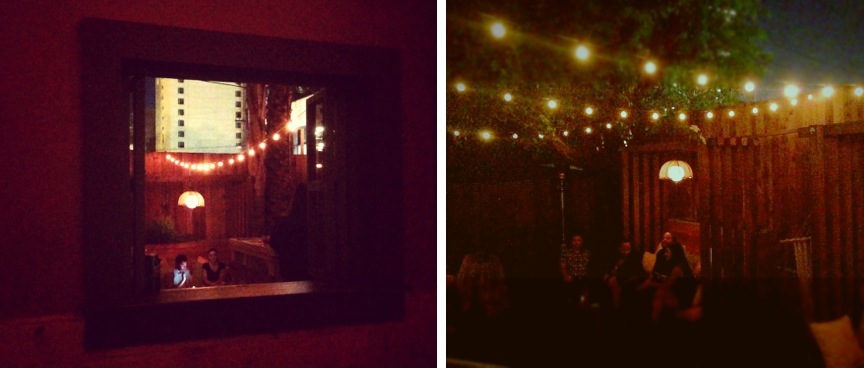 And before you go and start planning your night out at Davey Wayne's, to make up for my grainy images, here's a few from the website to do it some justice…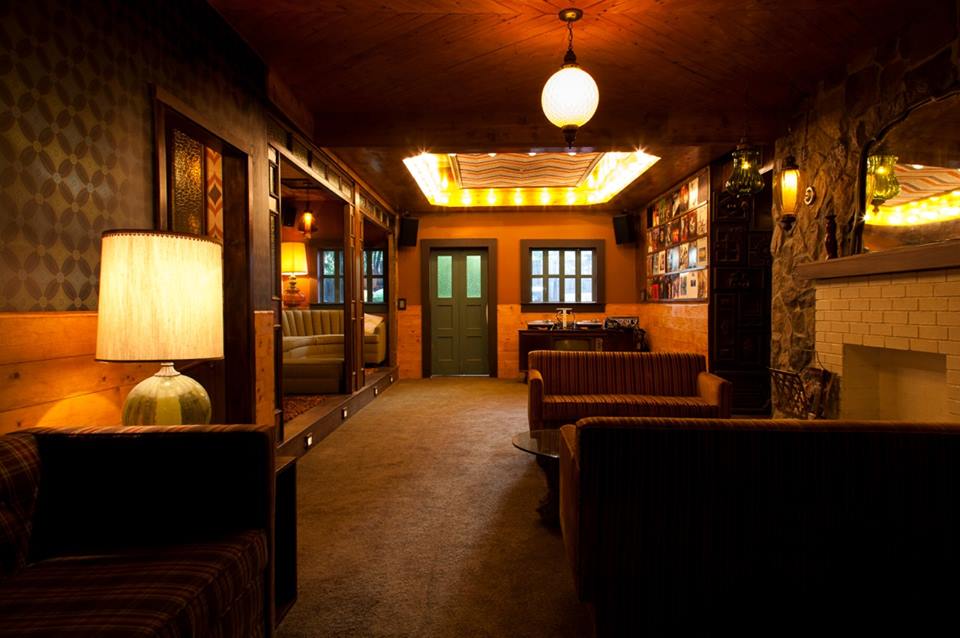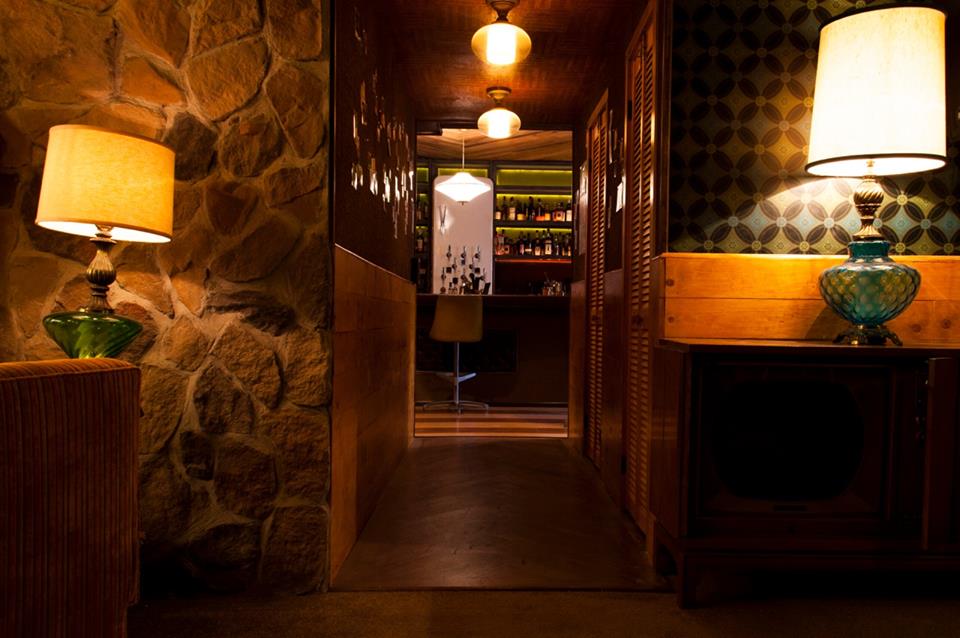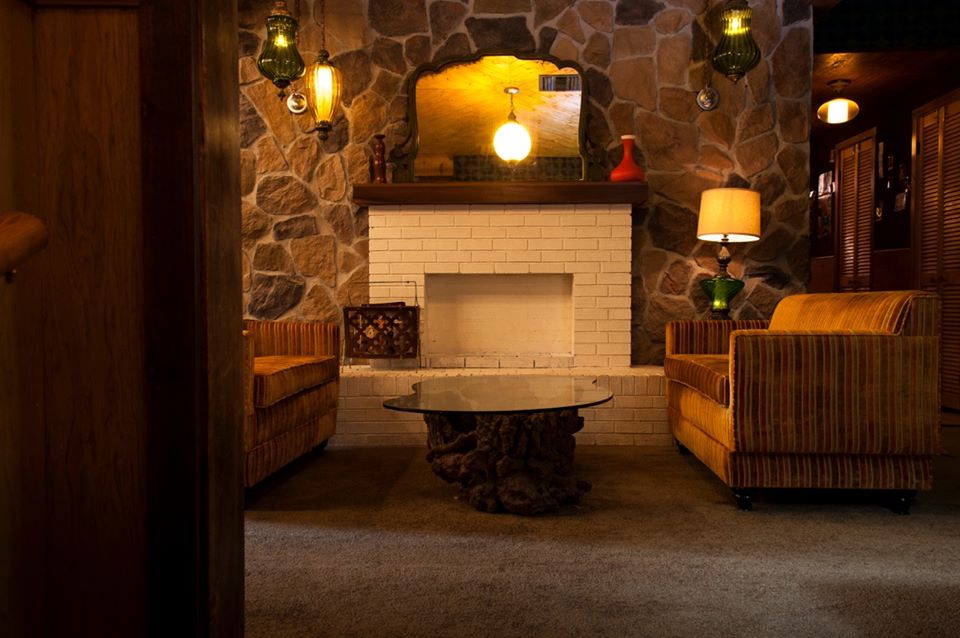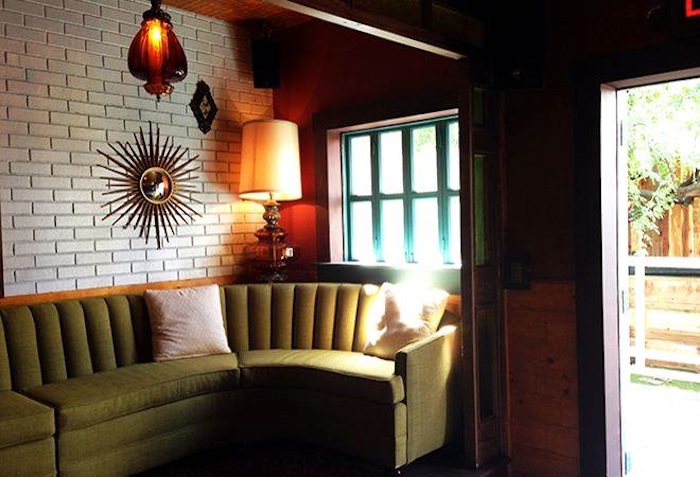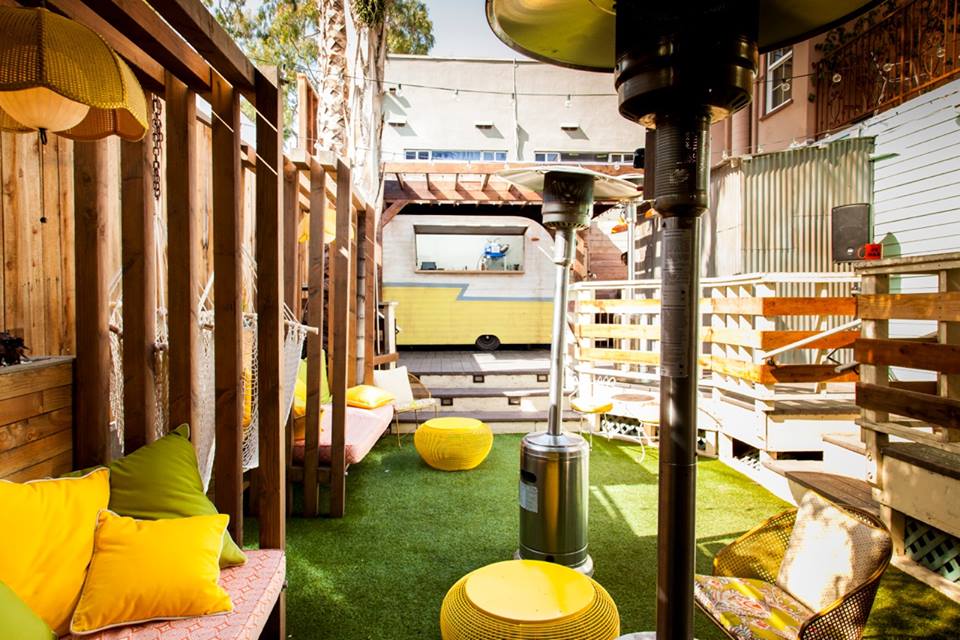 No need for booking except for specific party table reservations. Just come on by, dress code is comfy, California casual (but no athletic wear or shorts/sandals after dark). Open from 5pm Mon-Fri and from 2pm on the weekends, closing at 2am. Check out the groovy website here. 
You can follow MessyNessy's California road trip posts by searching #MessyNessyCalifornia in the search tab and on Instagram.