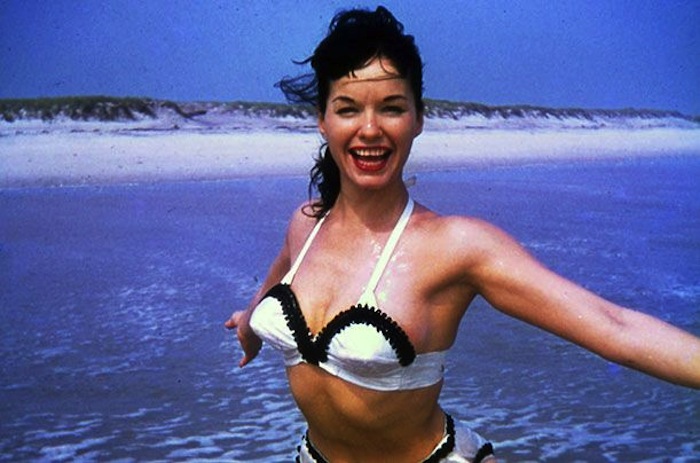 Last night, I watched Bettie Page Reveals All, a 2012 documentary about her life history, with much of it narrated by Ms. Page herself and that wonderfully thick Southern accent of hers. Now here is the part where I admit that I 've never really paid much attention to Bettie Page as a cultural icon before; always just putting her in that category of 1950s pin-ups second to Marilyn Monroe, never really giving thought to her story. And boy, what a story I was missing out on. What a woman! This documentary really put two and two together for me as to just how much of a mark Bettie made on our culture. She's everywhere! I do realise of course that on a website like this, I might be a little late to the party and may very well be preaching to the choir here, but for those of you out there like myself, that never gave the lady more than a passing glance at her perfect pins, these are a few of the most surprising things I learned about Bettie…
1. Victoria's Secret and most lingerie & swimwear brands borrowed Bettie's Homemade Designs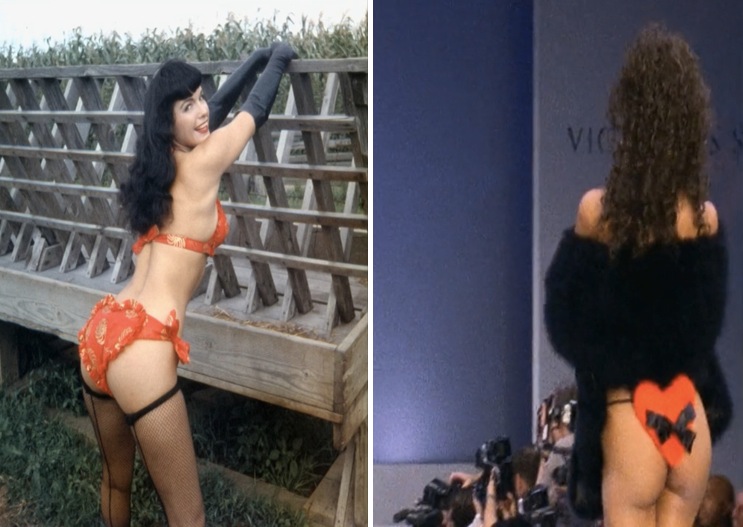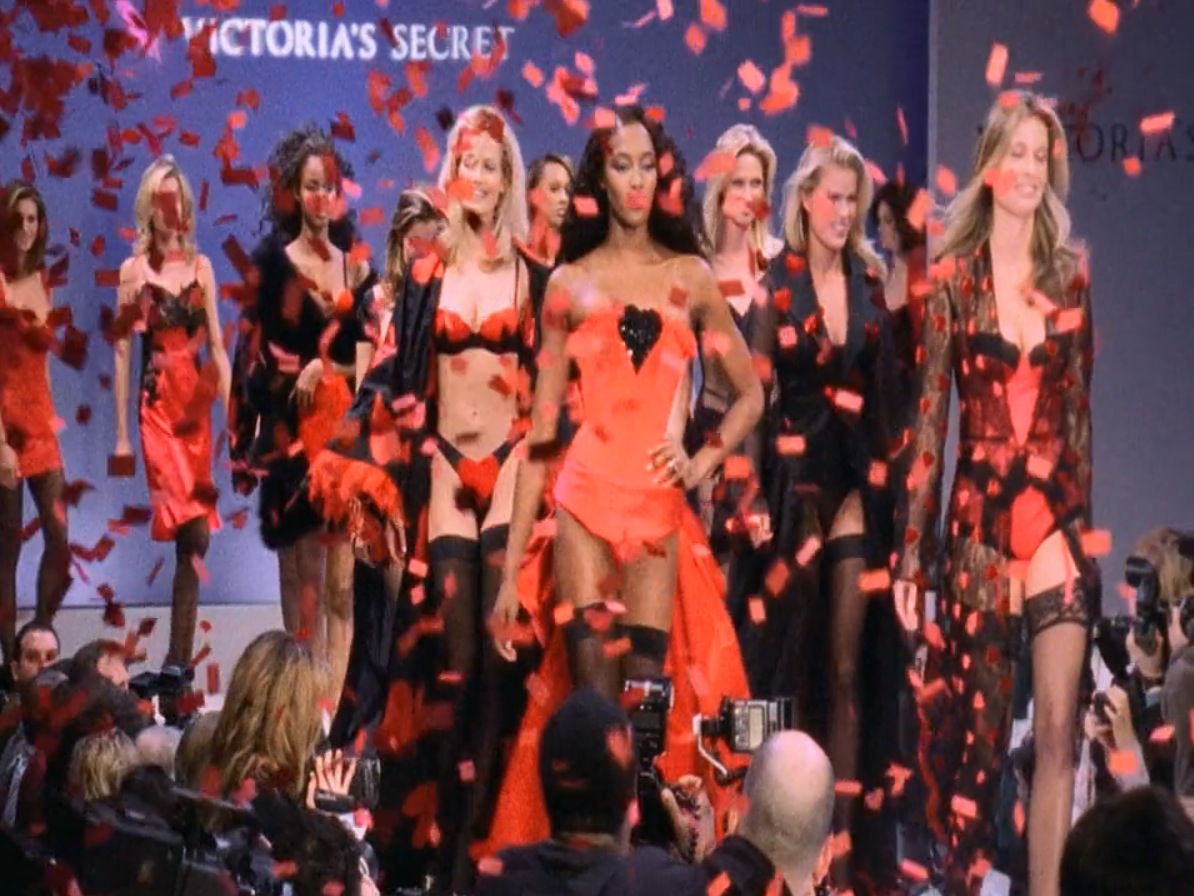 At a time when bikinis were not even heard of on the beaches of America and most women were sporting swimsuits with built-in girdles, Bettie Page was modelling the skimpy bikinis and lingerie that she had made and designed herself.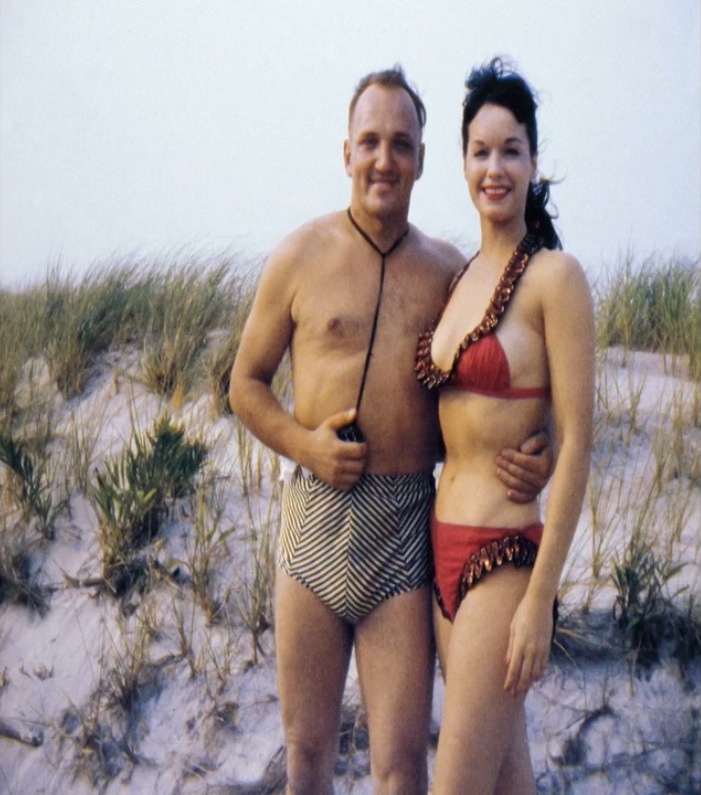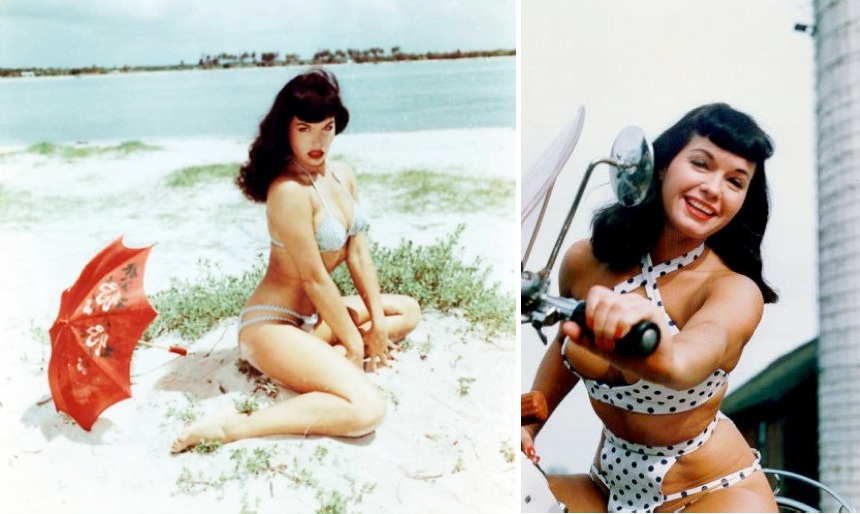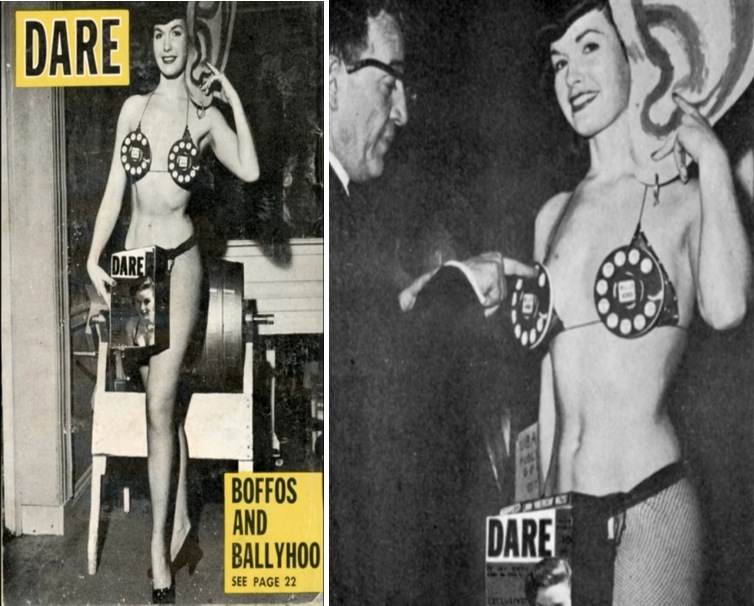 Above, one of her more unusual designs for a party where she won best costume.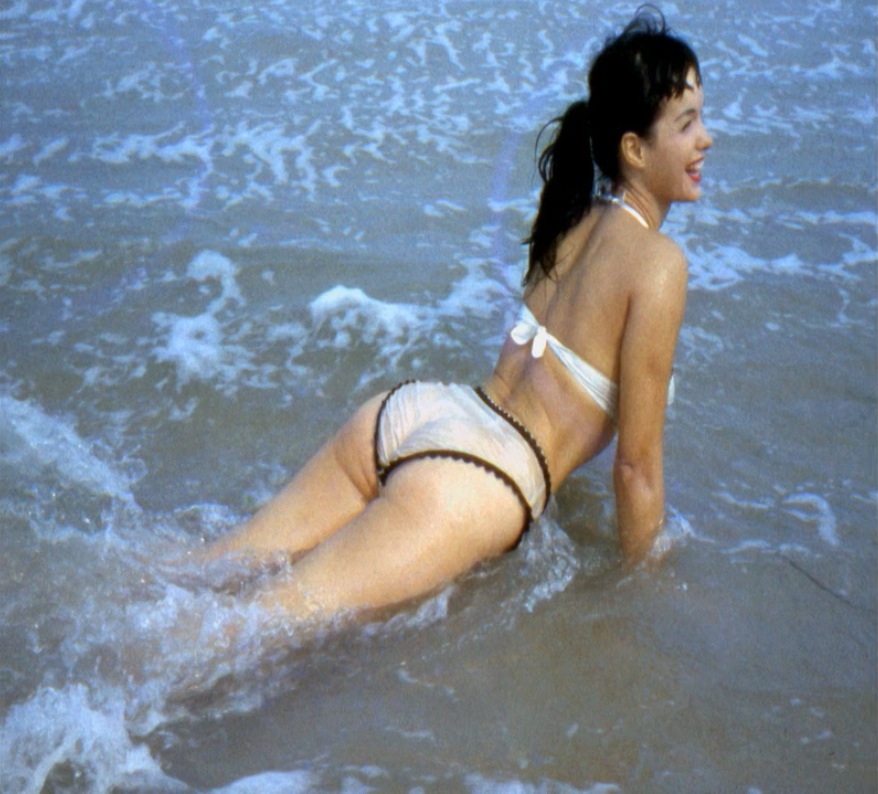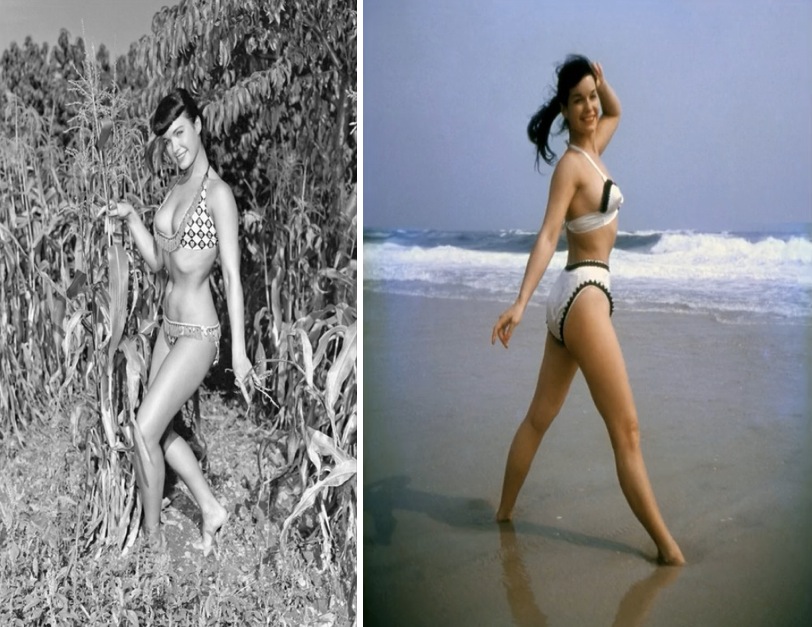 Page had an eye for what was sexy and pushed the envelopes with risqué and revealing designs. In the documentary, she recalls on one of her modelling jobs, she was asked to bring all the bikinis she had designed to the shoot and pose in every single one. Bettie later discovered the photographer had stolen the designs from the pictures he and his wife took of her and had them manufactured under Bettie's name, selling them as Bettie Page's bikinis. She never got a penny nor did she attempt to sue them.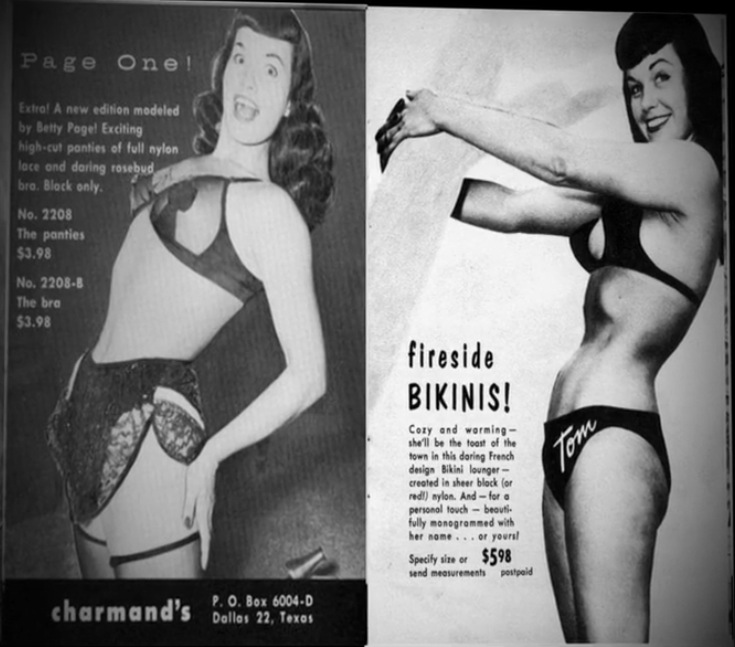 2. All of our Favourite Pop Stars can't stop emulating her either
Move over Marilyn Monroe.
Here's Betty on the left and Beyonce in her "Why Don't You Love Me?" music video.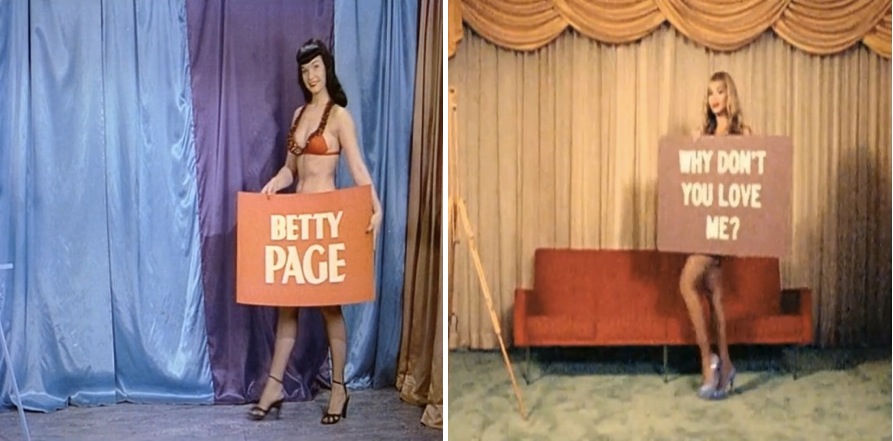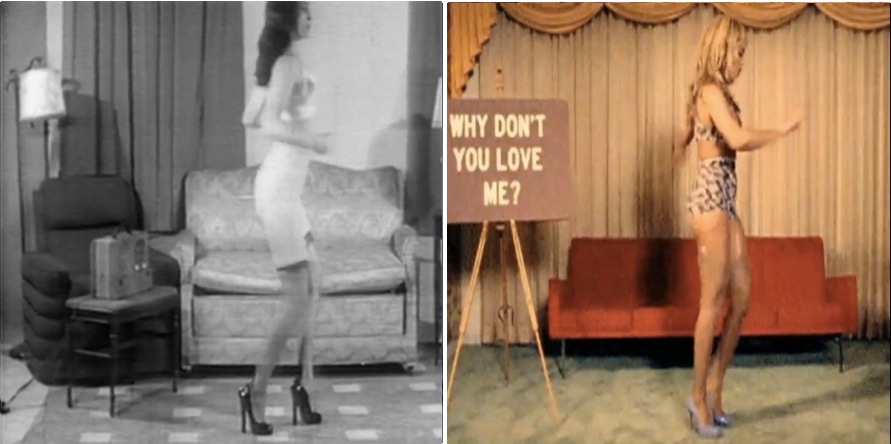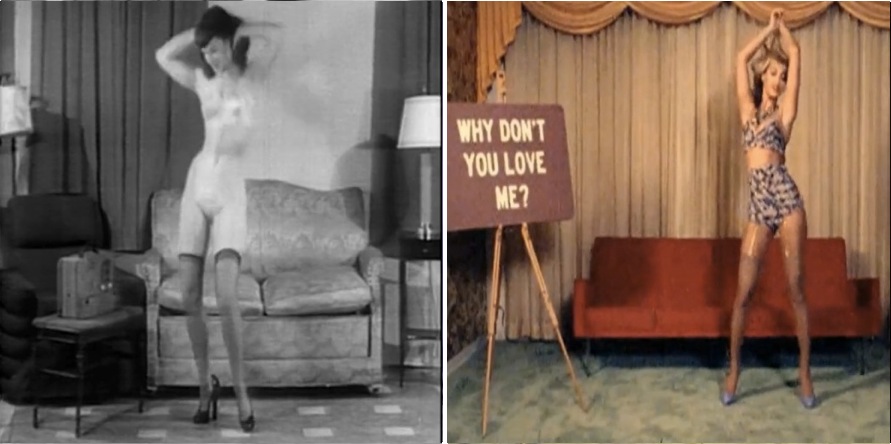 According to MTV: "Katy Perry's rocker bangs and throwback skimpy jumpers. Madonna's Sex book and fascination with bondage gear. Rihanna's obsession with all things leather, lace and second-skin binding. Uma Thurman in Pulp Fiction. The SuicideGirls Web site. The Pussycat Dolls. The entire career of burlesque dancer Dita Von Teese and Bernie Dexter" would not have been possible without Page."
And here's Britney…
Doing Madonna…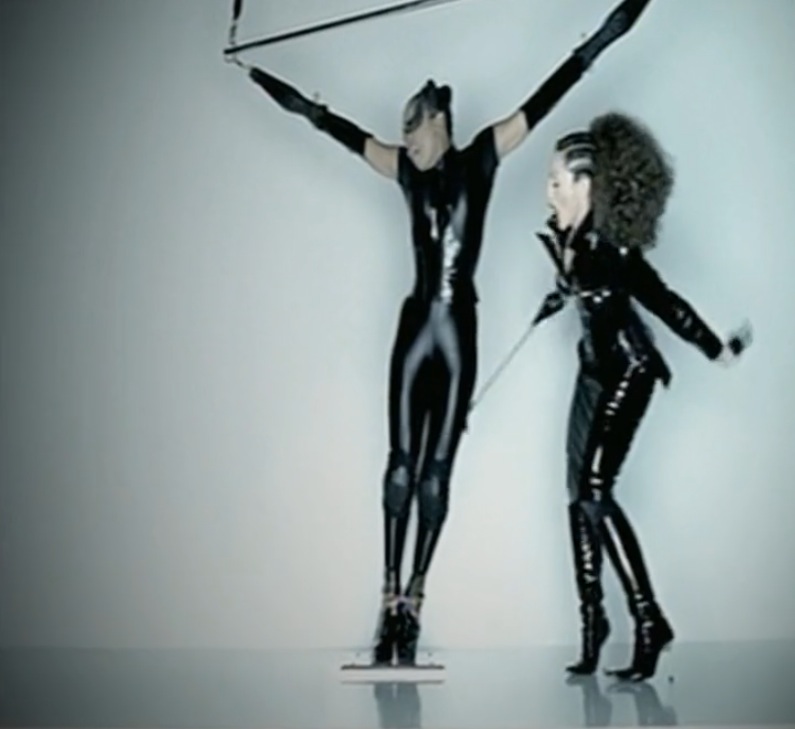 Doing Bettie…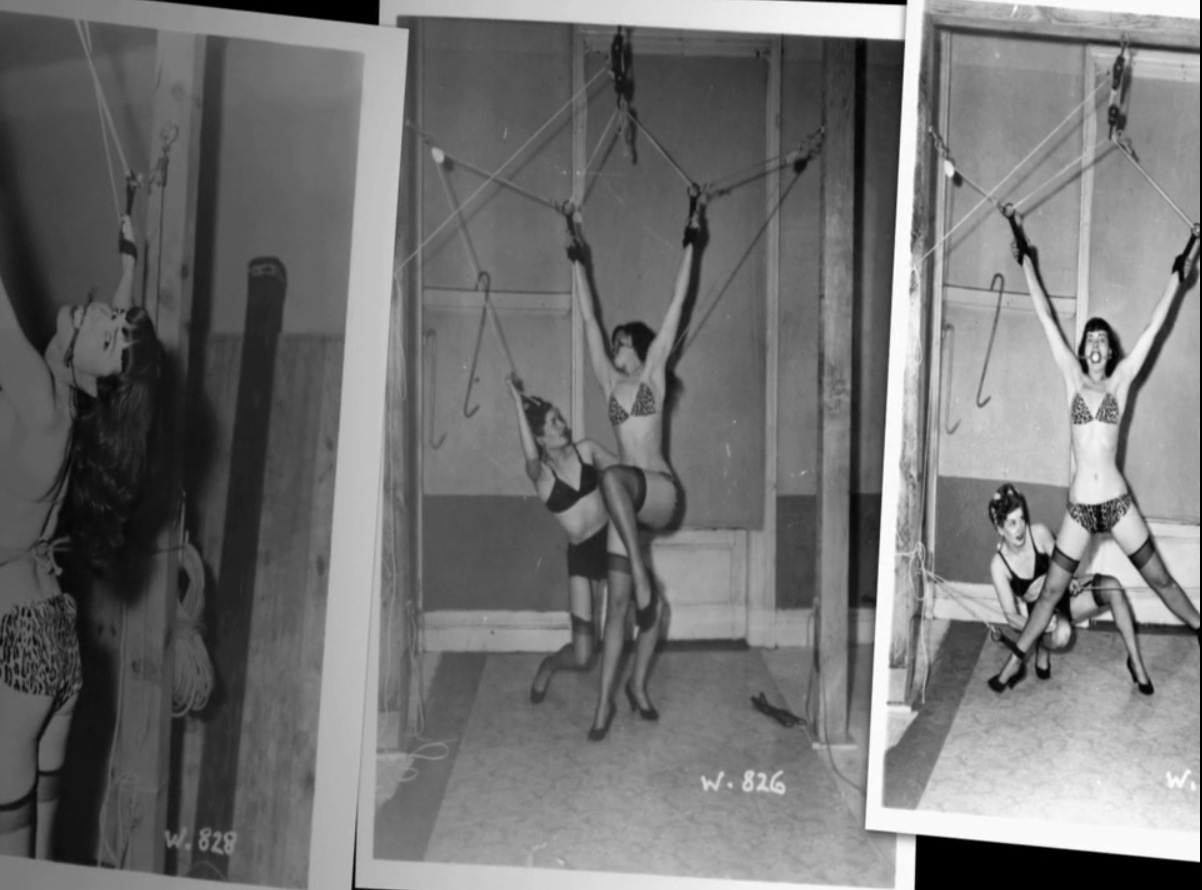 3. Yup, Bettie did Bondage – in the 1950s – and lots of it!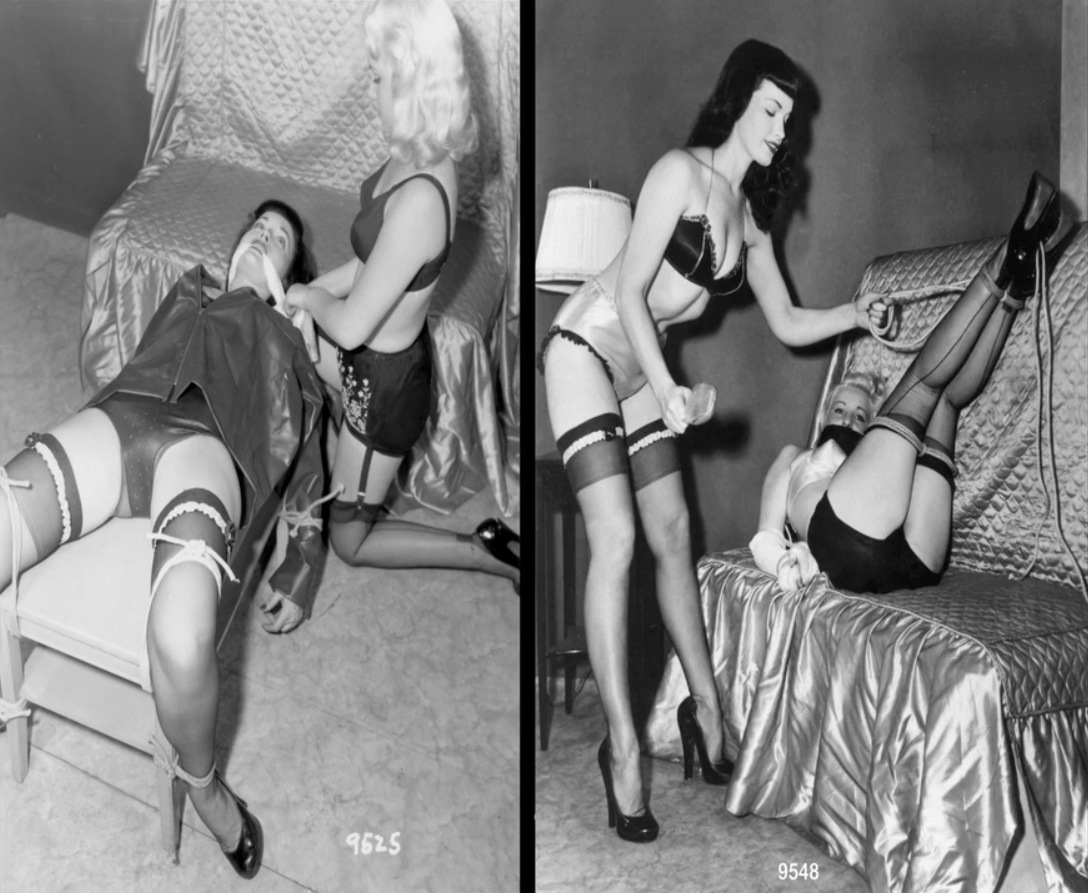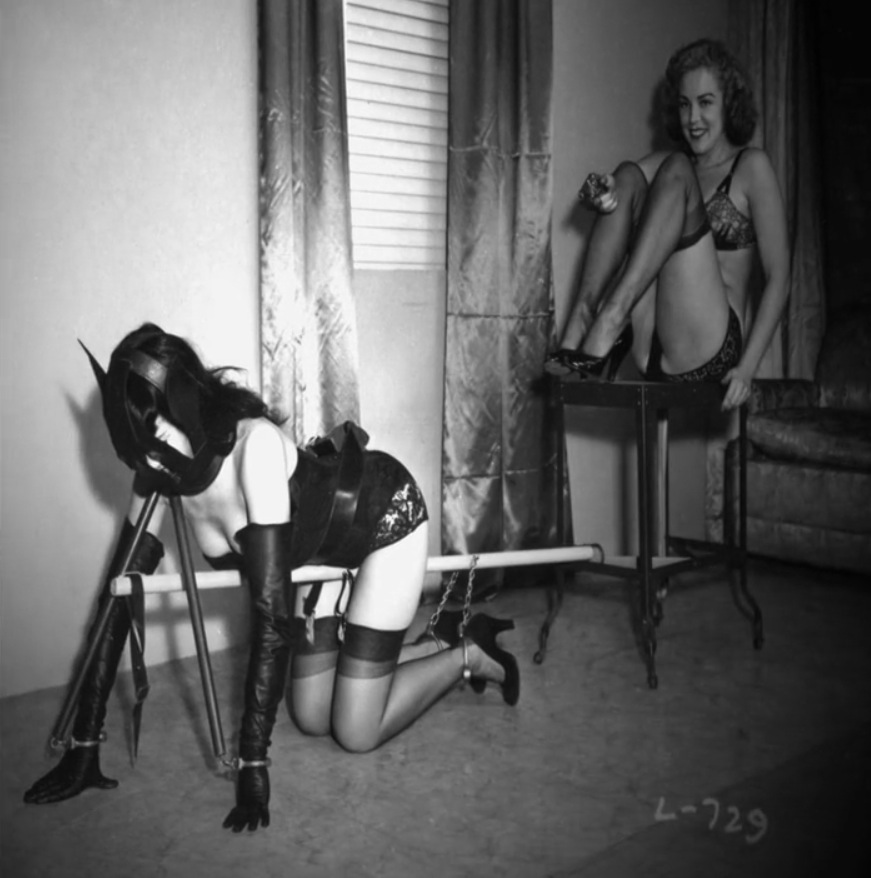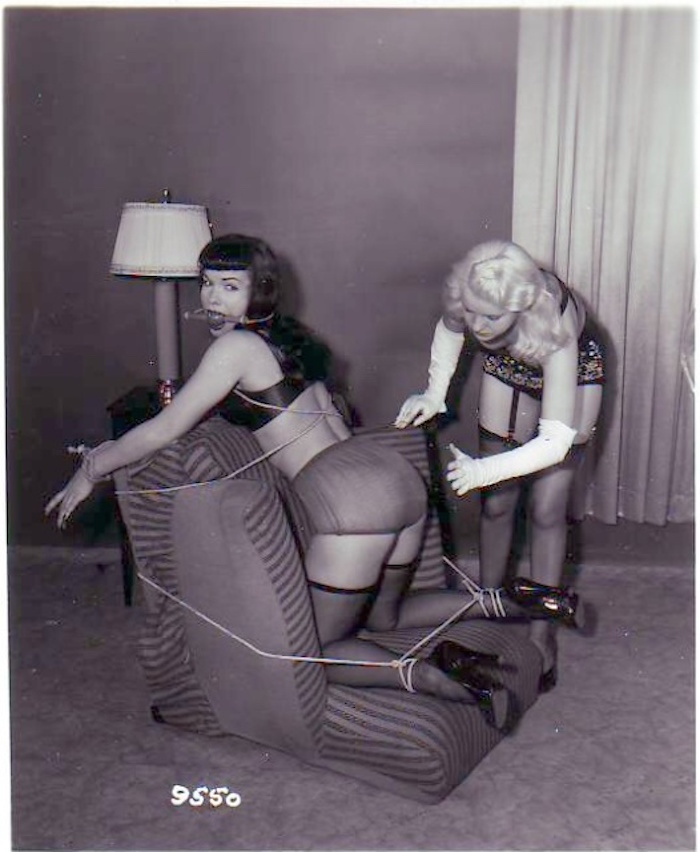 She also had no qualms about doing full-on nudity at a time when just talking about sex was a taboo.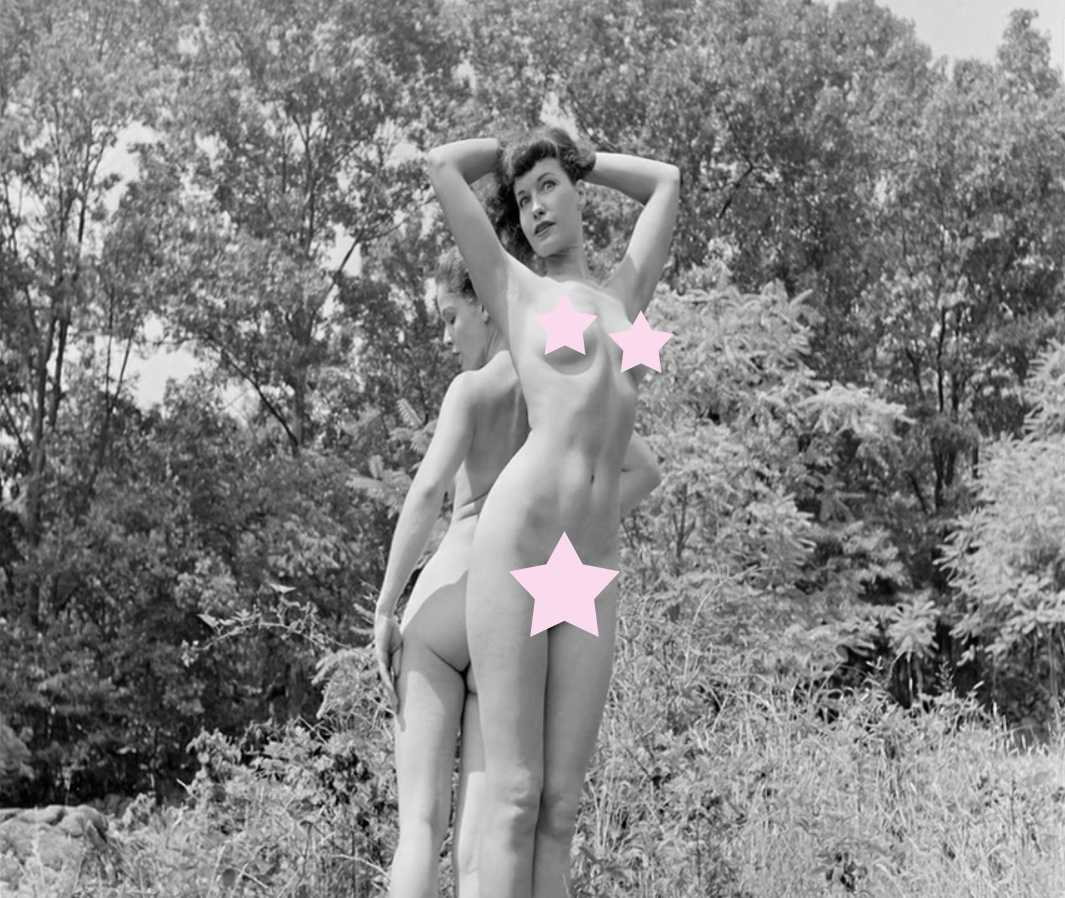 After WWII, where so many had fought for democracy and liberation, many were hoping for, or expecting a time of celebration like the roaring twenties to follow. But instead, what America got was repression– politically, socially and sexually. People felt that anything that got people sexually excited was a bad thing.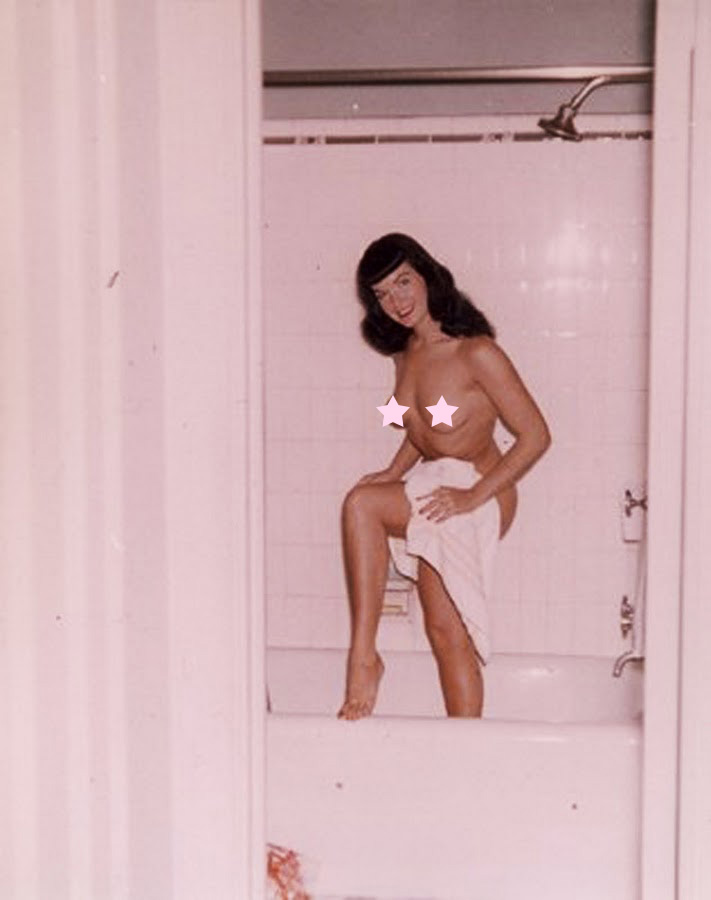 There was an enormous amount of fear that the youth of America would be poisoned by delinquency and very visible government controlled campaigns were launched to suppress the distribution of sexually explicit material. So for Bettie Page, with all her smiley, joyous sexual freedom, to suggest that sex was simply a normal natural part of life, was quite simply revolutionary.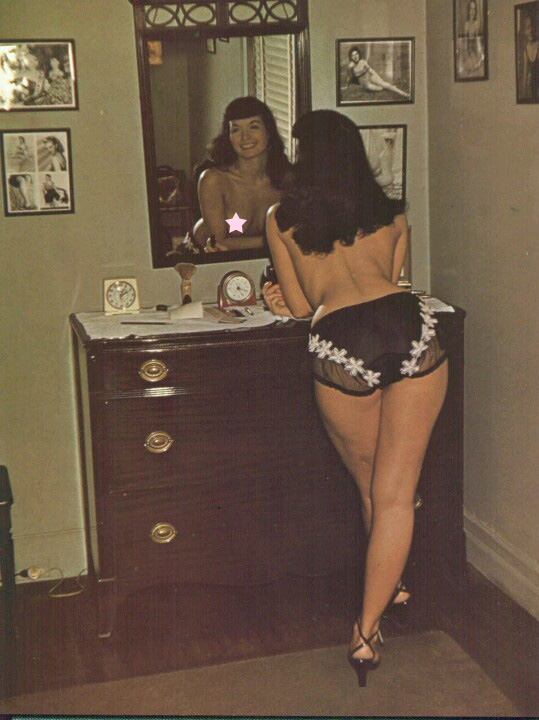 4. It was a Police Officer who advised Bettie to get her infamous haircut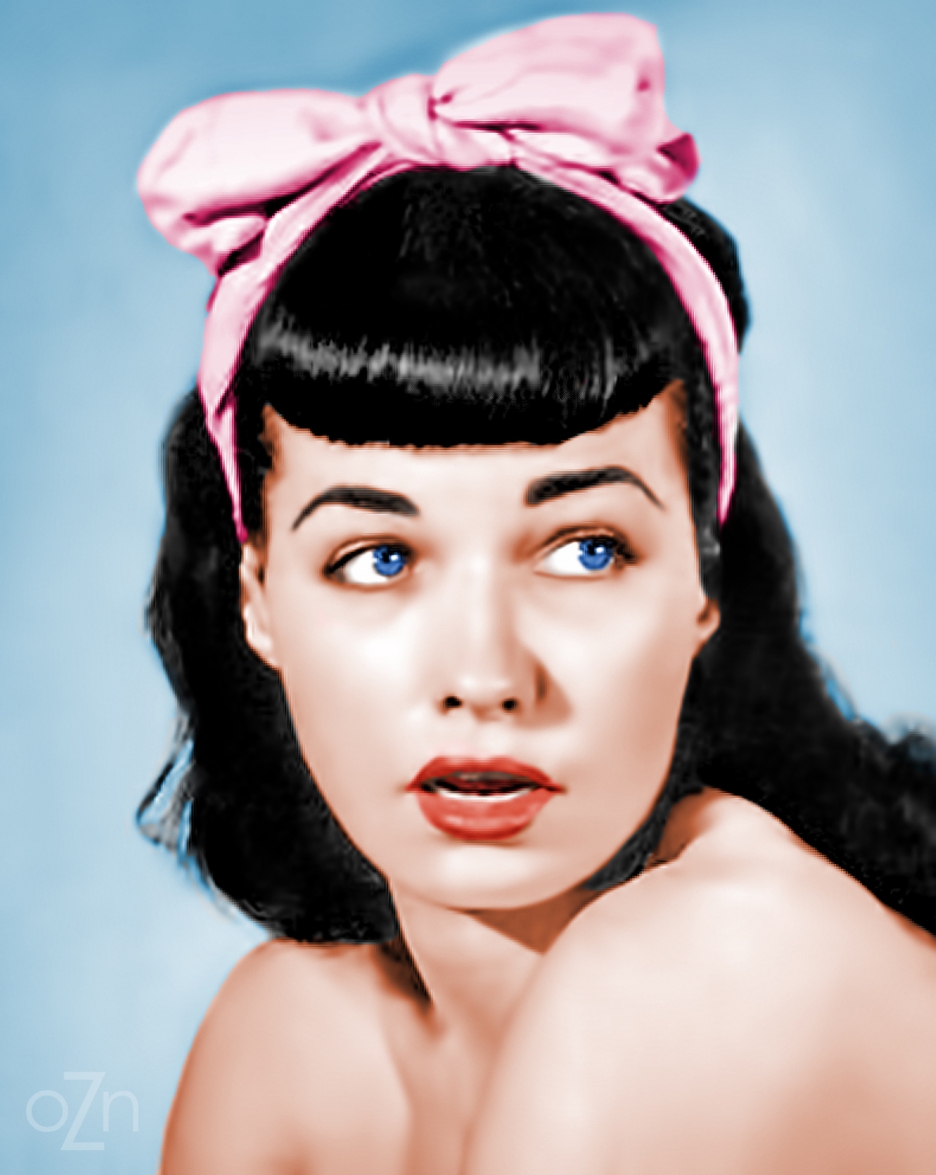 Page began her career modeling for amateur photographers. One such photographer she met in 1950 while walking along the Coney Island shore, was Jerry Tibbs, a police officer with a passion for taking pictures.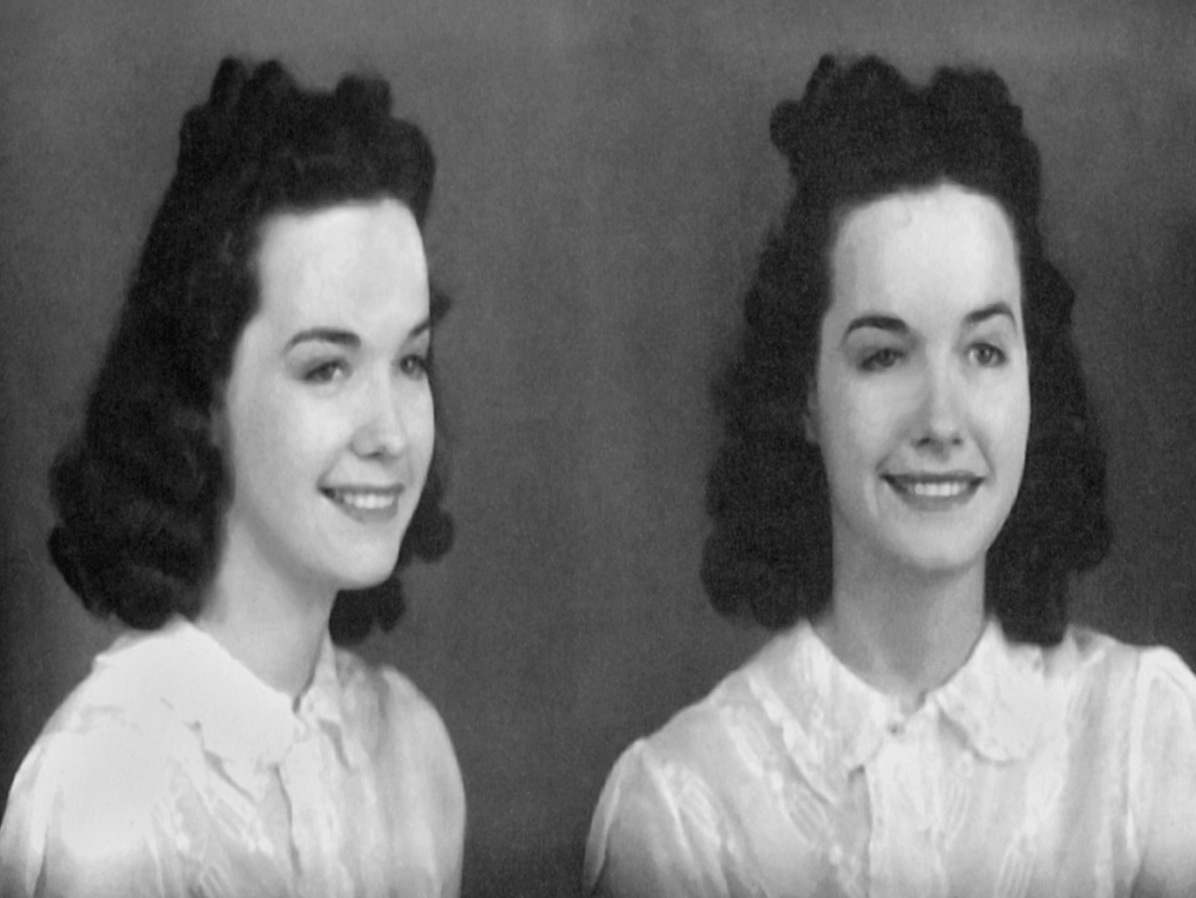 He made her first pinup portfolio and suggested she hide her high forehead with bangs. So she went home and cut them herself.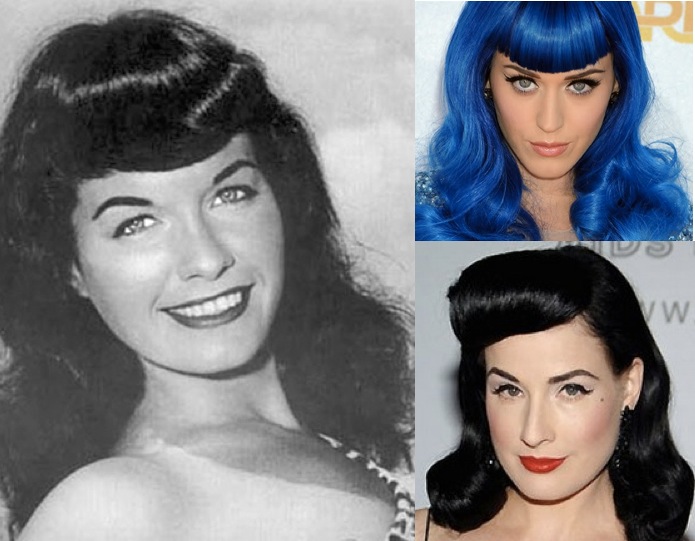 This look obviously became one of the most iconic hairstyles of our time.
5. At the height of her career she disappeared into obscurity and for decades, most people thought she was dead.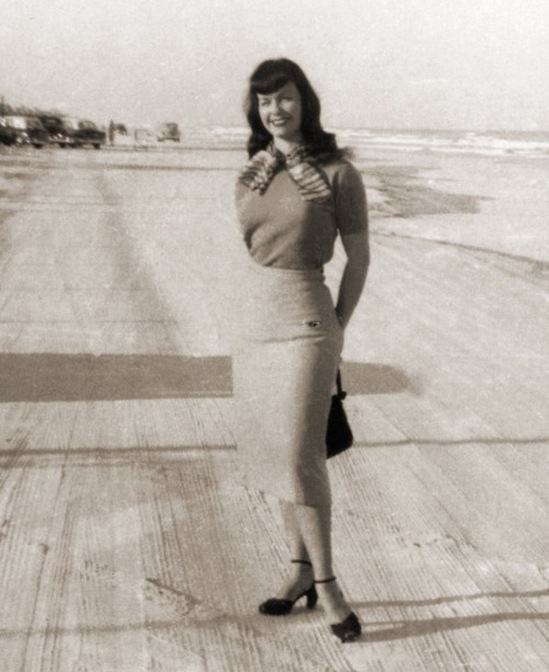 What happened to Betty Page? This was the question people would have been asking between the end of the 1950s all the way into the mid 1990s, because after 1958, not a single new photograph was taken of her. She had simply disappeared. A new cult following was built around her during the 1980s, although it was unclear at the time whether Bettie was even alive. Certainly, Bettie herself had no idea anyone even still remembered her name.
She was living in a group home, outside of Los Angeles, penniless, while her iconic image was being reproduced all over the world. In the late 1950s, she had walked away from it all, become a devout Christian and suffered a nervous breakdown. As a child she had been molested by her father and when she was first living alone in New York as a young woman, she suffered in silence following a traumatising gang rape. In the 1970s after her third divorce, she began hearing voices and soon enough, she lost it.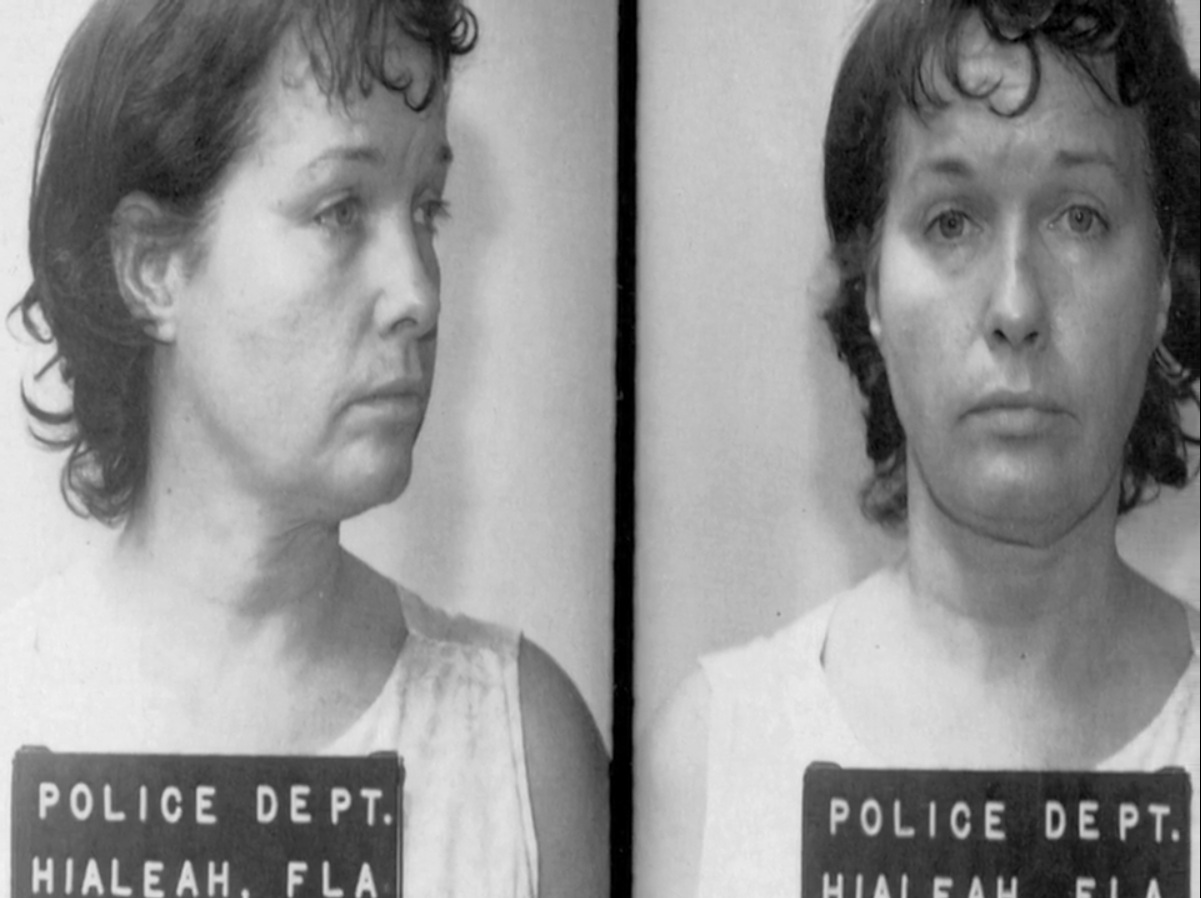 After an altercation with her landlord in which she stabbed her nearly 20 times, Bettie was committed to a mental asylum for ten years, diagnosed with acute schizophrenia. If you've only ever looked at Bettie's pictures in passing, seen those big red lips smiling widely, you would never have guessed she had such a rough life. It wasn't until she saw a segment on Entertainment Tonight from her group home outside of Los Angeles that Bettie became aware of the resurgence of her popularity.
6. She never made any money until her last few years of her life when Hugh Hefner stepped in and got her an agent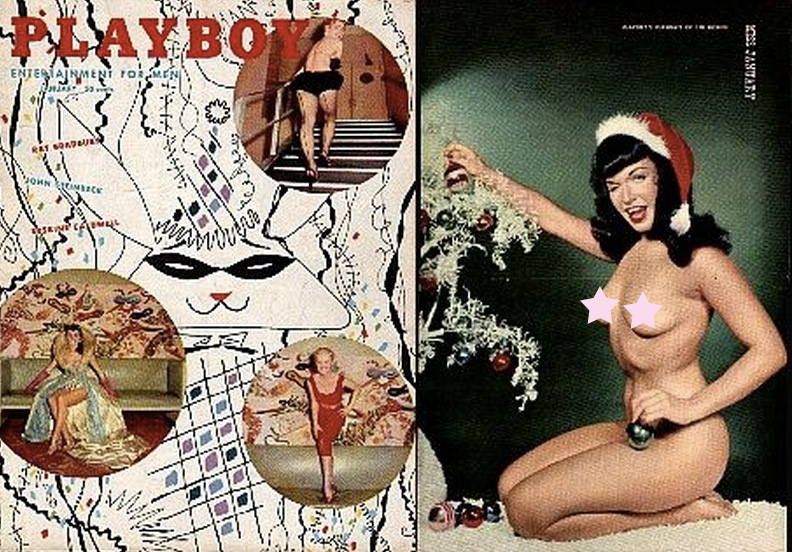 In 1955, Bettie had appeared at the Playboy centrefold, but she and Hefner had never met. She finally met him in 1993 when he invited her to dinner at the mansion. Hefner realised she did not have proper representation. Having emerged from obscurity for already three years already, Bettie was still penniless and not receiving any royalties.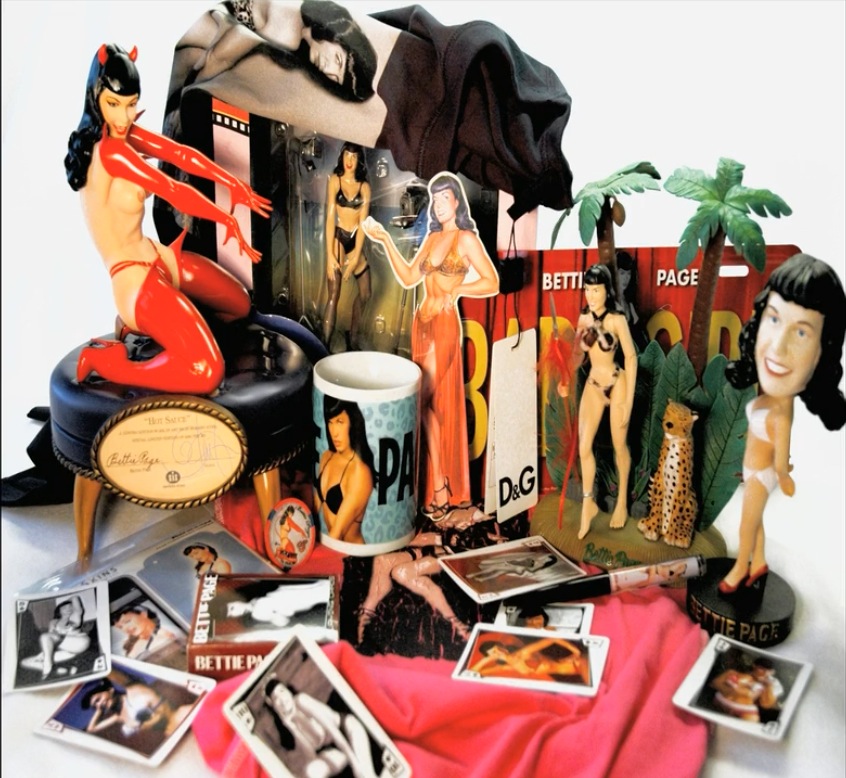 The founder of the iconic magazine put her in touch with the same agent who also represented the Marilyn Monroe and James Dean estates. In 2011, her estate made the Forbes annual list of top-earning dead celebrities, tied with the estates of George Harrison and Andy Warhol. She never had money problems again and passed away in 2008. Hugh Hefner attended the funeral.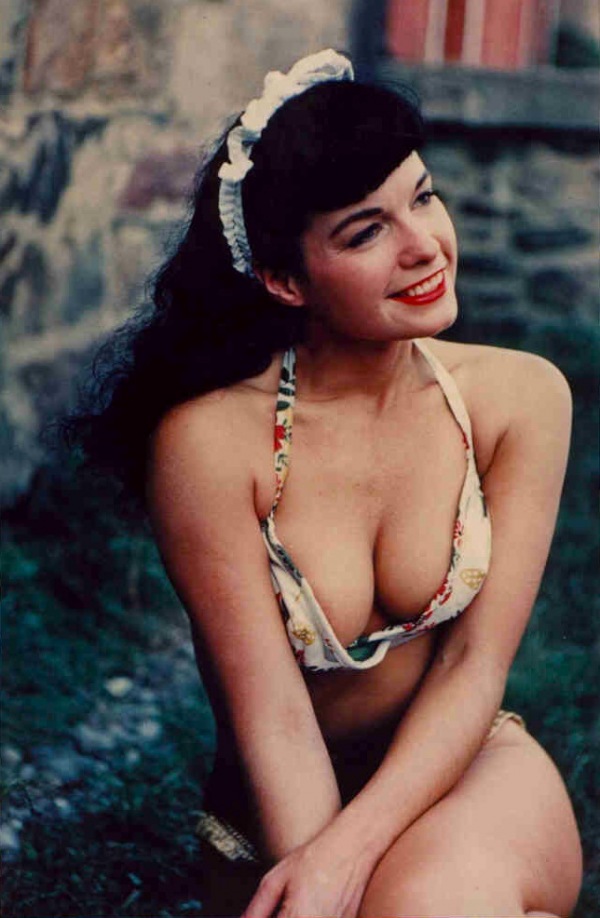 This is just the tip of the iceberg of Bettie's fascinating life. Hear it from the legend herself if you haven't already and check out the wonderful documentary, Bettie Page Reveals All, available on Netflix.