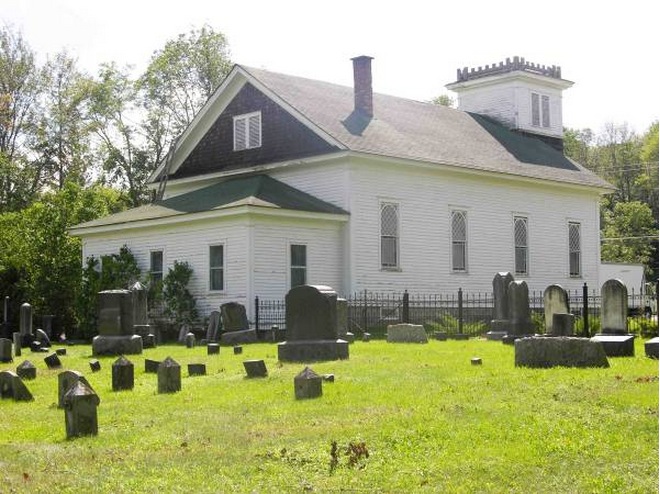 So you'd have to share your backyard with a few dozen other souls resting (or not resting) under the ground– minor details! Check out this church up for sale as a home/ retreat in the Catskills, just 90 miles from New York city. With a roomy 2,500 square feet including a working bell tower and organ, it's a steal at $99,000!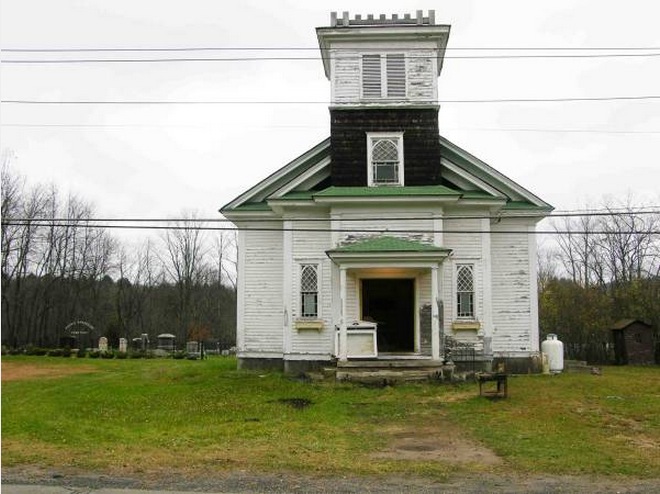 "The former dressing rooms for the clergy (sides of the alter) are perfect for a bathroom and a kitchen," says the Craigslist ad posted by the current owner, Robert, who has been using the property as a secondary home and artist studio since he bought it in 2009. "I fell in LOVE with the interior the minute I walked in … along with original woodwork, hardwood floors, stained glass, huge windows and even the bell in the bell tower! Yes– it works."
Robert is also an architect by trade and has a few suggestions for his buyer…
"I can share my plans to show how to renovate this place- it doesnt need much in terms of the layout- There is plenty of space to make bedrooms if you want to have closed rooms, or just leave it open plan … So many options for this amazing space. (I can show you how to make 2, 3 or up to 5 bedrooms) or just leave it as is- like a Soho Loft space- open and spacious."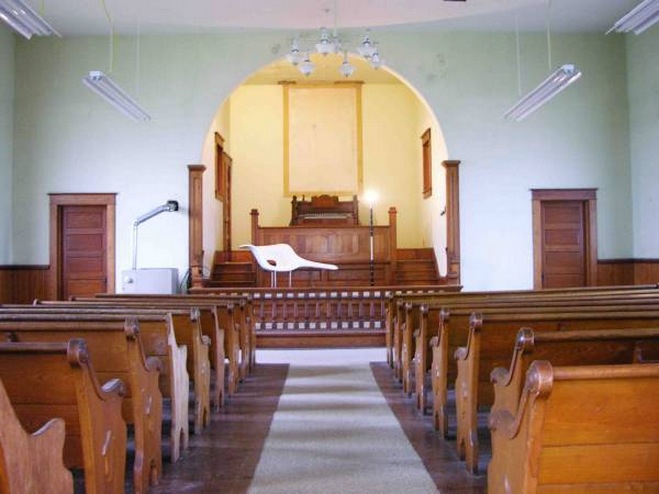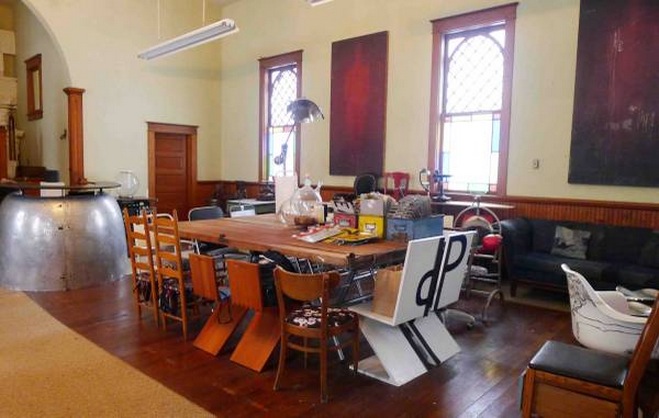 So why is he selling it (for the exact same price he bought it for in 1999)? Robert explains on Craigslist that his primary home in Jersey City was destroyed by hurricane Sandy and the rebuilding costs have forced him to sell. He was also unable to complete the renovations he had planned for the church. (Oh yes, it might be worth mentioning there's no plumbing in the building).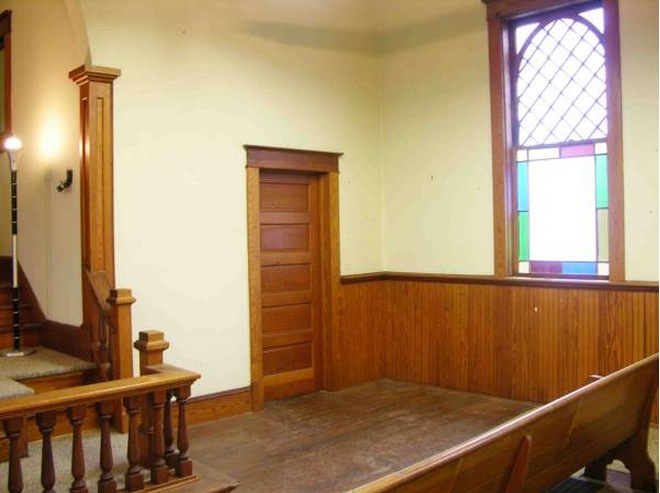 "Methodists sure were simple folk– this place still has an outhouse. If I did not have to concentrate on my Sandy rebuild to my NJ home, this work would be done in the church and the place would instantly be worth double this price and be the finest home you could ever find in the Catskills! … It is time to hand over my dream project to another dreamer … I hope someone else will love this amazing church space as much as me!"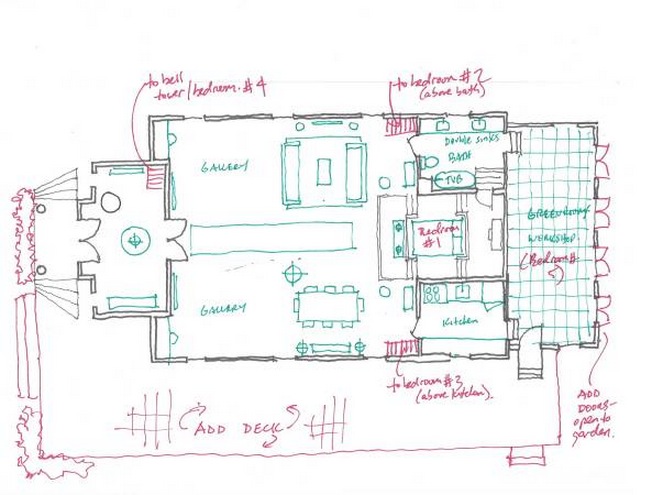 So if a little plumbing work and some potentially undead housemates don't scare you off, this might just be the dream pad!
Anyone thinking what I'm thinking? Three words: Halloween Housewarming Party.
Find the listing here