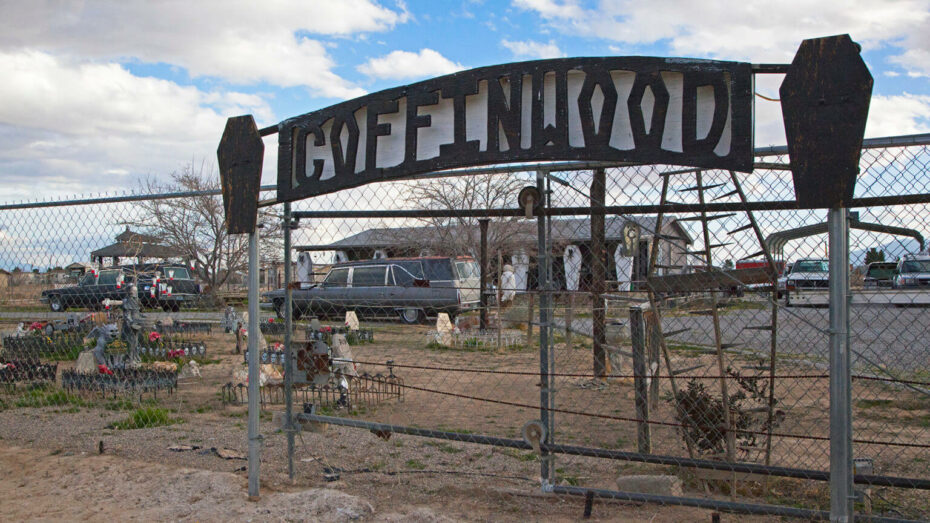 The Nevada desert is arguably home to some of the strangest attractions in North America. From Clown Motels and Ghost Towns to haunted dolls and Area 51 there is no shortage of places to satisfy your taste for weird America, but none like Coffinwood, a custom coffin factory, wedding chapel, hearse garage and pet cemetery on the doorstep of Death Valley.
Driving down the dusty, sun-scorched outskirts of Pahrump, NV, you can see the gateway to Death Valley and jagged mountains in the distance. Suddenly, the desert sands give way to a massive sign reading COFFINWOOD and a monstrous menagerie of custom tombstones, refurbished hearses and dangling skeletons. If you drive by at night, flashing lights are synchronized to haunted house music that you can tune into on your car radio. Coffinwood is the coffin-themed complex of Bryan and Dusty Schoening that includes their home, gardens, garages, workshops, chapel, pet-cemetery, church of the coffin and business "Coffin-It-Up."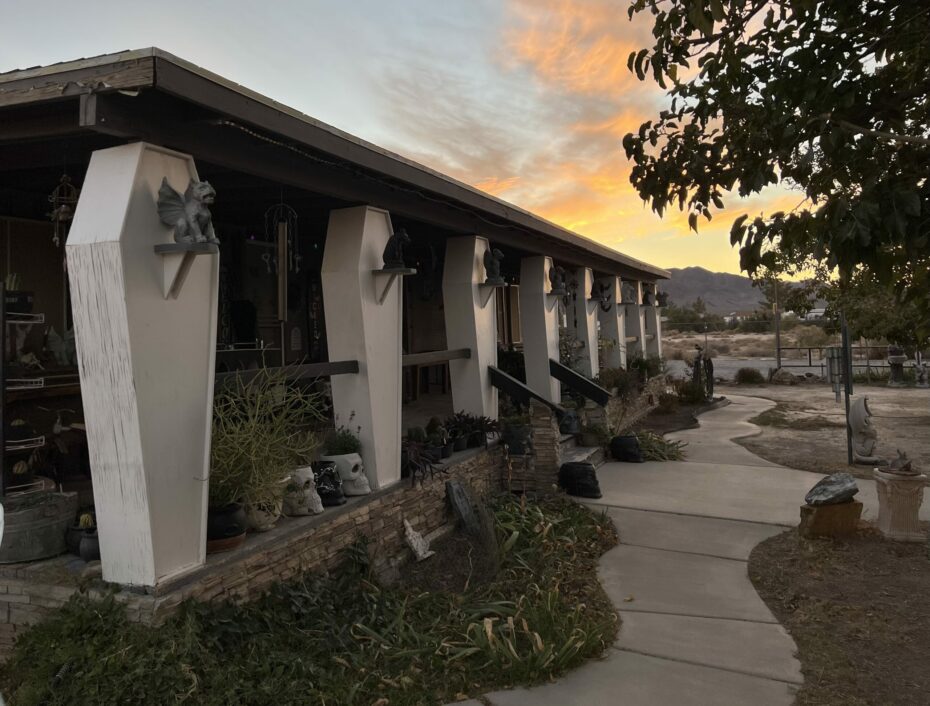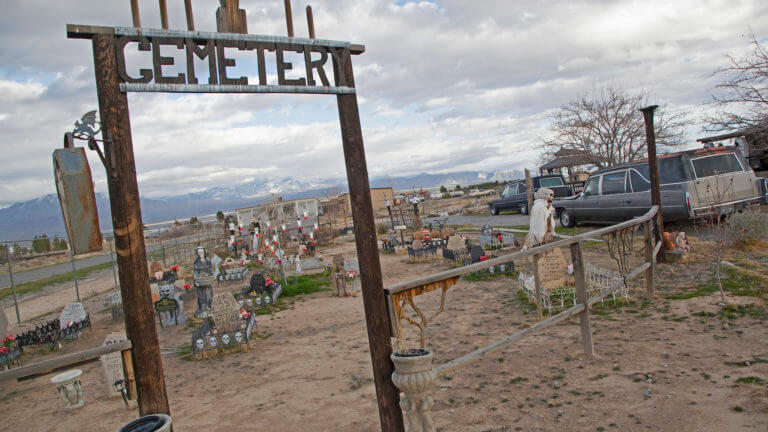 Coffinwood is the fusion of death, fun and romance. In 1997, Bryan's parents and dog were tragically killed by a drunk driver. Bryan was revolted by his firsthand experience with the used-car-salesmen-style of the funeral industry. In particular, the upselling of poor quality caskets to the grieving. Years later, his daughter asked him to make a coffin for a Halloween prank. Bryan, a trained carpenter, thought it would be simple, but found the angles and design a rewarding challenge.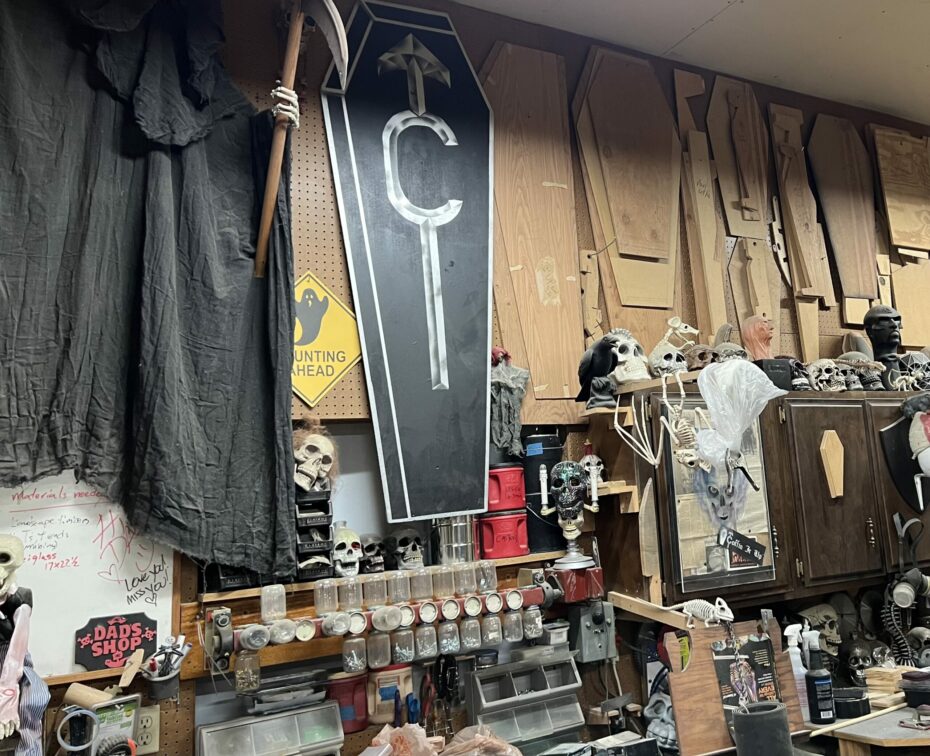 Bryan decided to dedicate himself to coffin-making and doing his part to make the funeral experience easier, more affordable and more personalised for others. Custom coffins from Coffin-It-Up start at $1,000 whereas the average casket price is closer to $3,000. Although big box stores like Costco and Walmart now offer more affordable caskets, you don't get the human touch, care and style of Coffin-It-up.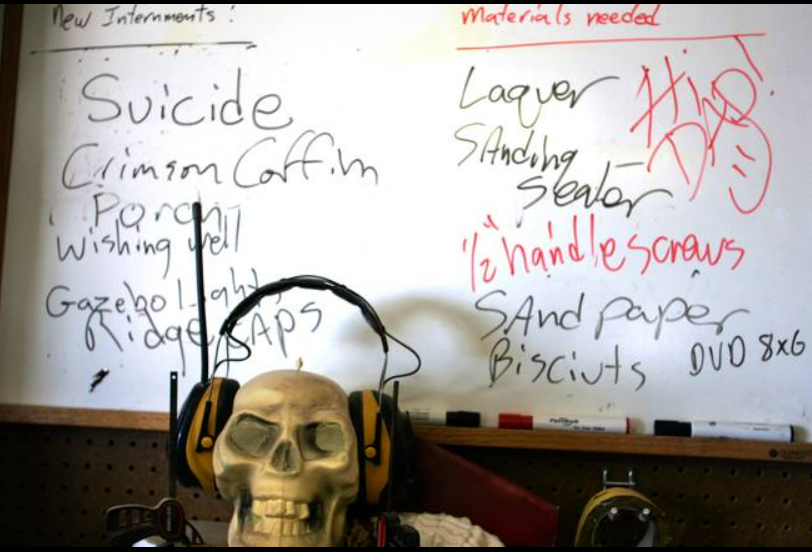 Bryan is the only coffin maker in Nevada and one of only a few in the United States. The US is one of the few countries that uses caskets instead of coffins. What's the difference? Coffins have 6 sides, usually tapering at the ankles and shoulders so as to reflect the skeletal shape of their eternal cargo better, where as Caskets only have 4 sides. Coffins generally have a removable lid with no hinges and caskets have a bifurcated lid on hinges.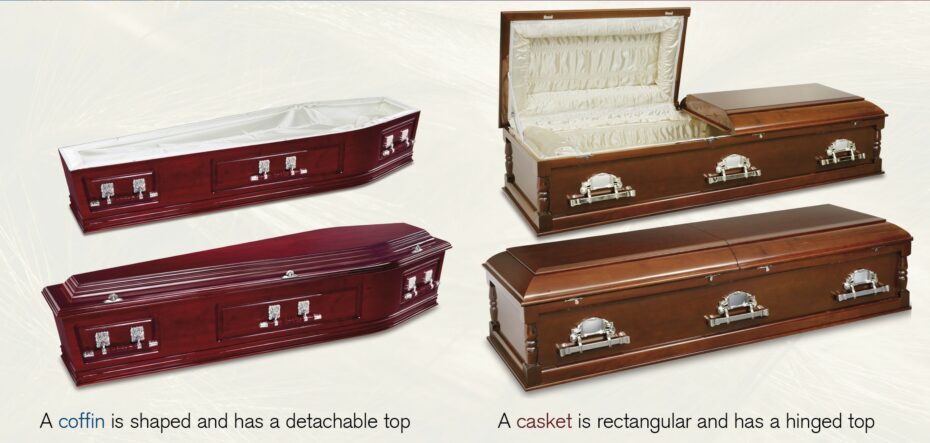 Coffins, historically, were often reserved only for the wealthy. It wasn't until 1700 that England passed a law allowing anyone to be buried in a coffin. Before 1700, the poor were buried in shrouds, often wrapped up in the bedsheets they died in. This is why ghosts are still depicted as wearing white sheets.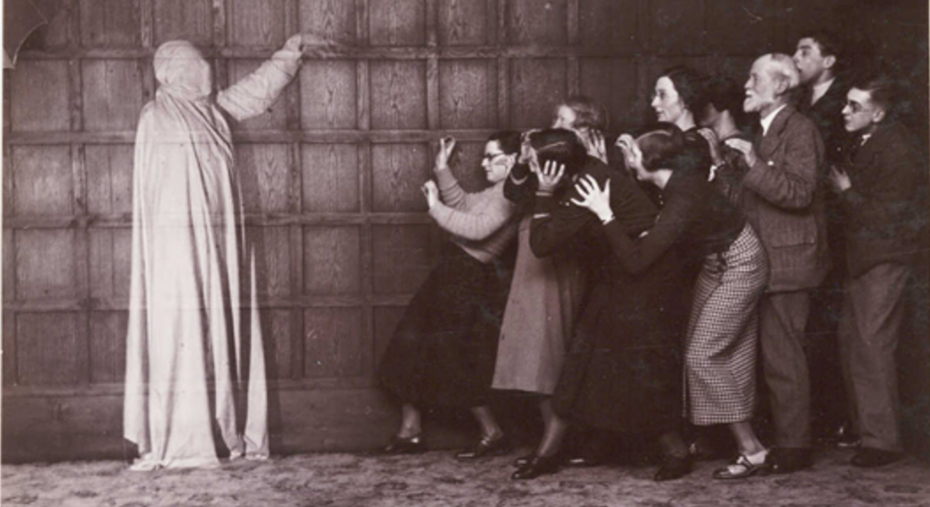 Even after 1700, most commoners only encountered Parish coffins; communal coffins used to transport the deceased to the graveyard. Communal coffins often used a trapdoor in the bottom to discretely deposit the dead before being reused.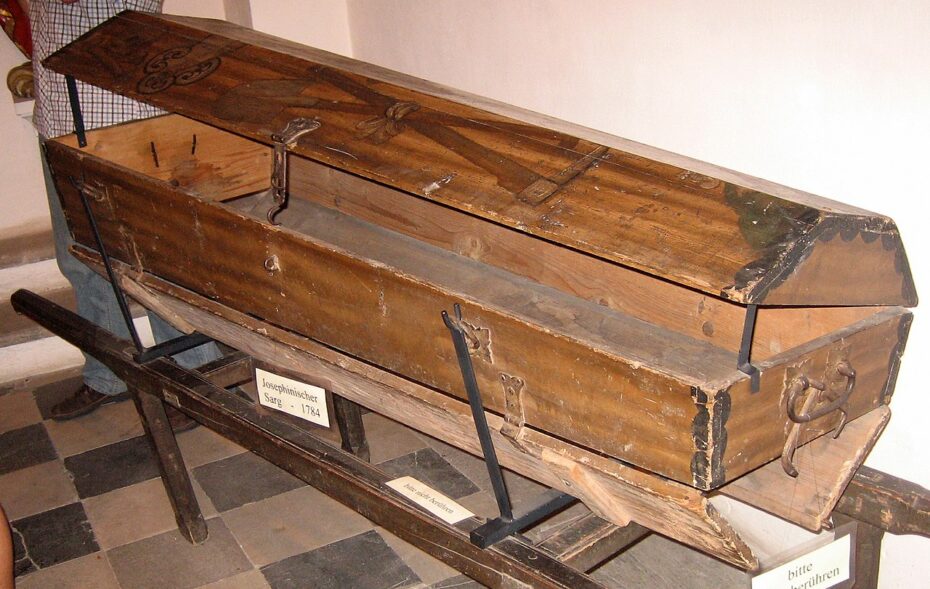 Ironically, Americans broke from the European tradition of elite coffins to create less expensive caskets for the commoner. However, an industry of death and sales sprung up around the new tradition after the civil war. It was these predatory practices of that industry that Bryan came head-to-head with.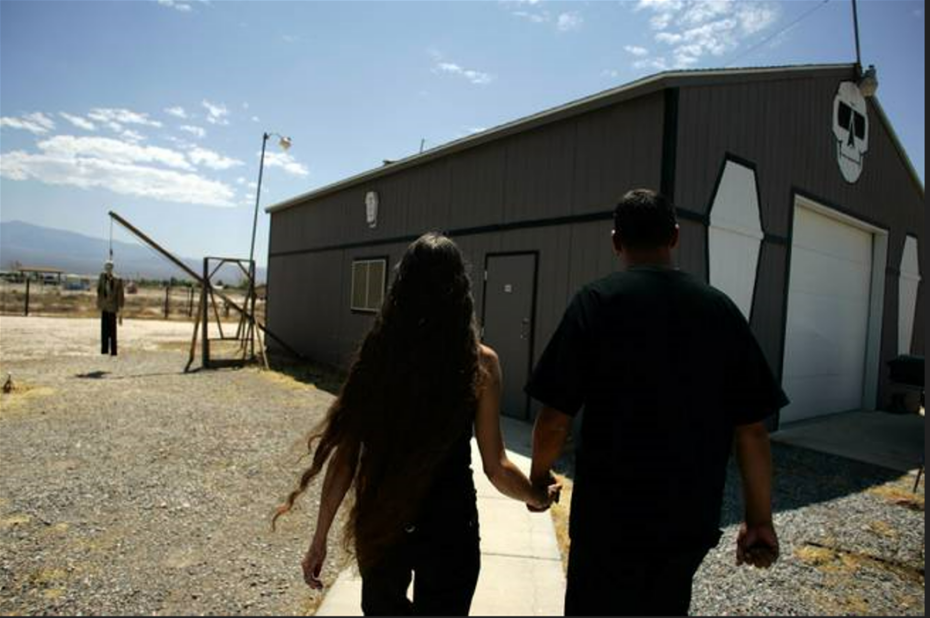 Coffinwood also is the product of a committed couple. Dusty and Bryan met in California protesting the treatment of Circus Elephants and they have been together for over 30 years. They even have a dedicated grave in their pet cemetery in remembrance of Stoney, a performance elephant in Las Vegas killed by mishandling.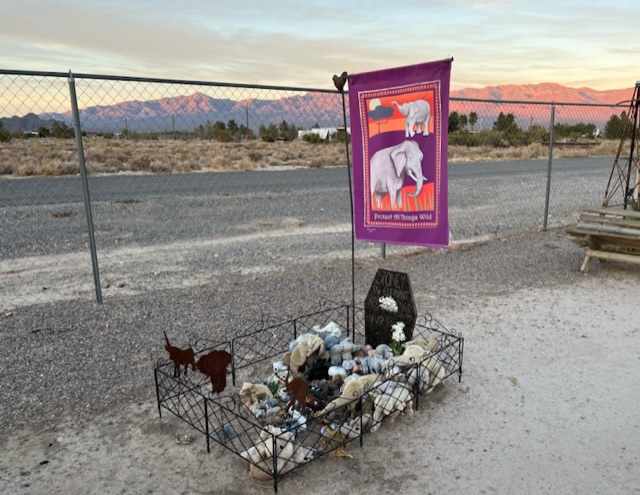 They share a love of the macabre. Dusty has a collection of 12 Hearses that Bryan helps her refurbish. Four of the vintage hearses can currently drive.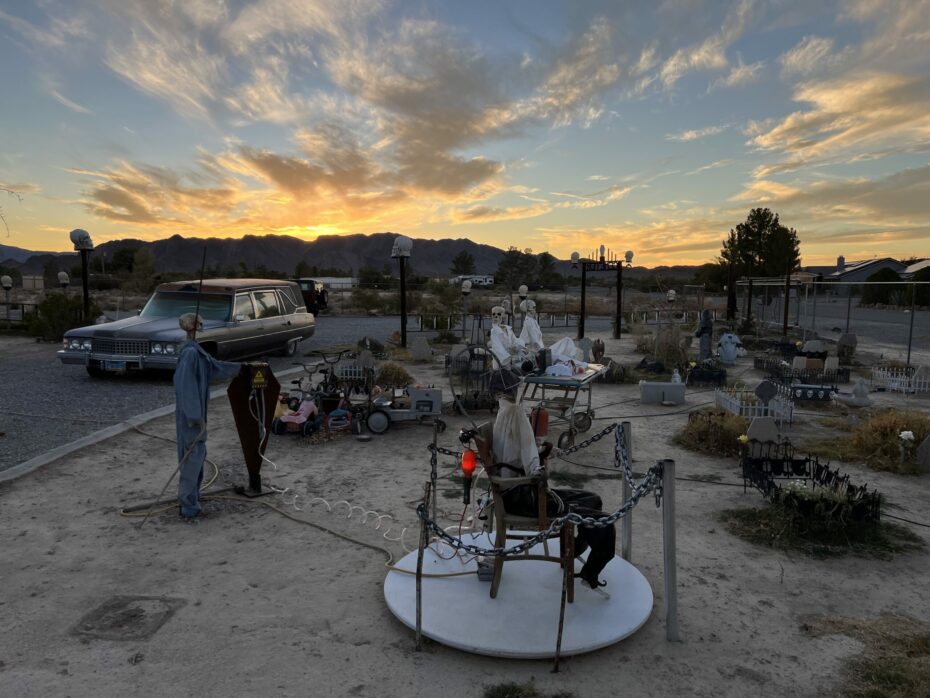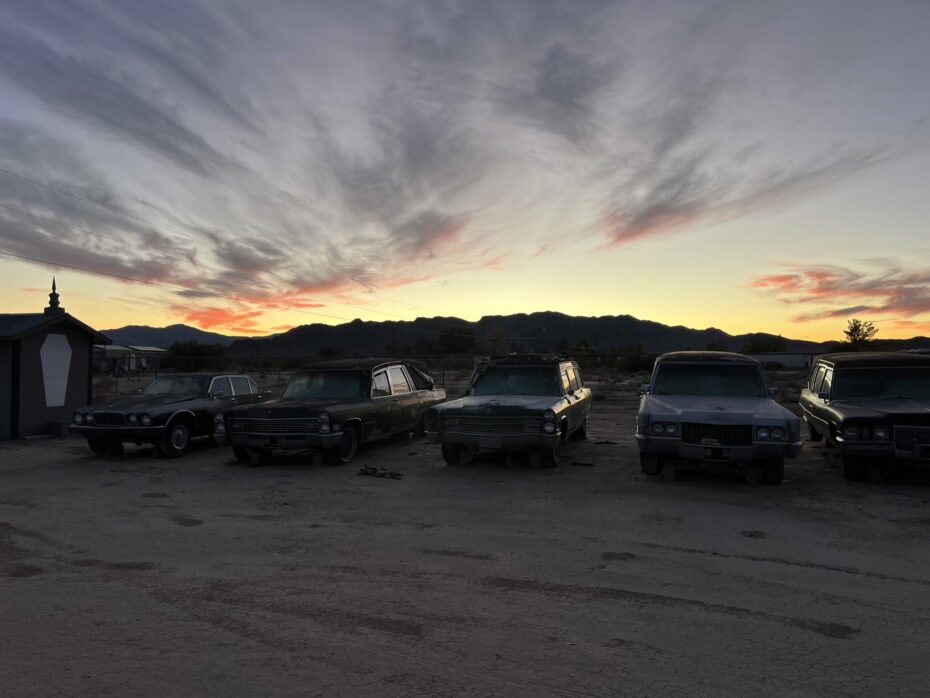 The couple exudes dedication and romance. There is so much devotion at Coffinwood that people began asking the couple to marry them. After so many people requested weddings, they began the Church Of The Coffin and Bryan became an ordained minister so they could legally marry more than one couple a year in their outdoor gazebo chapel shaped like, you guessed it, a coffin.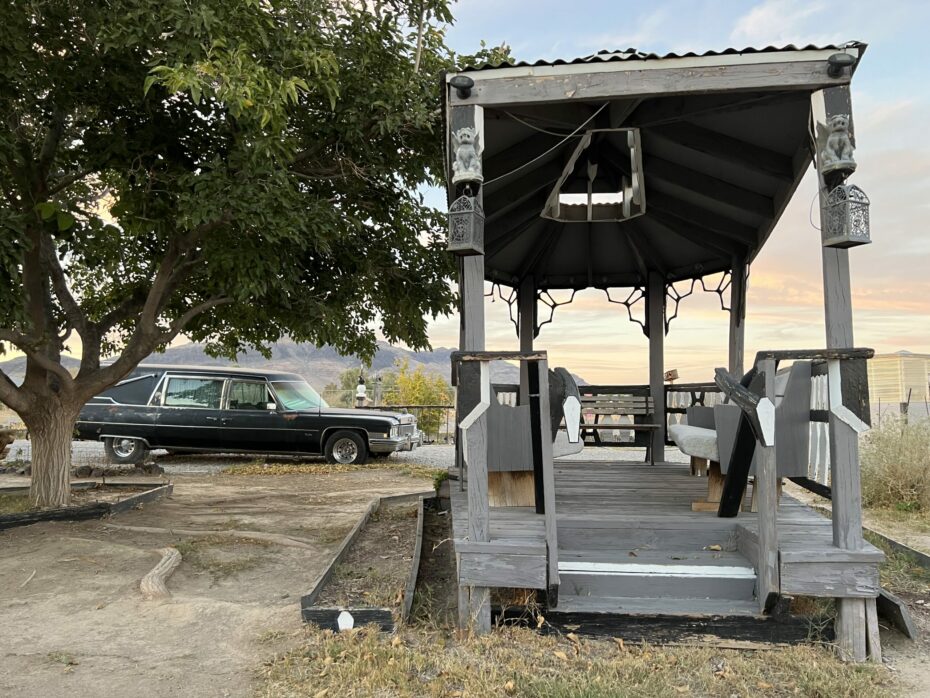 The couple may have started with bespoke coffins, but as American burial culture turns towards cremation and the living want more coffin accoutrement, Coffinwood is evolving. Bryan makes so many urns that he can guess the size he needs by the size of the person. Coffin-It-Up has also branched out into cabinetry, purses, ring boxes, garden boxes and luggage.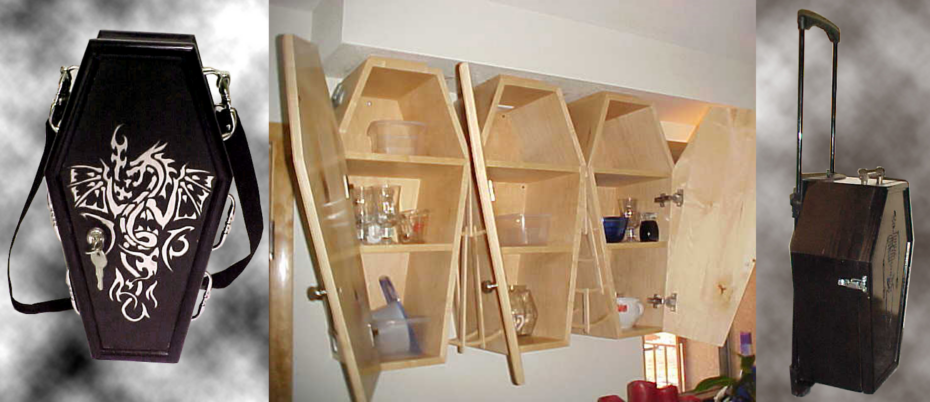 Bryan doesn't stop at wood carvings either. He is a self described rock hound and drives all over Death Valley collecting stones. His favorite stones are obsidian, which of course was used to make the first saws, which were used to make coffins.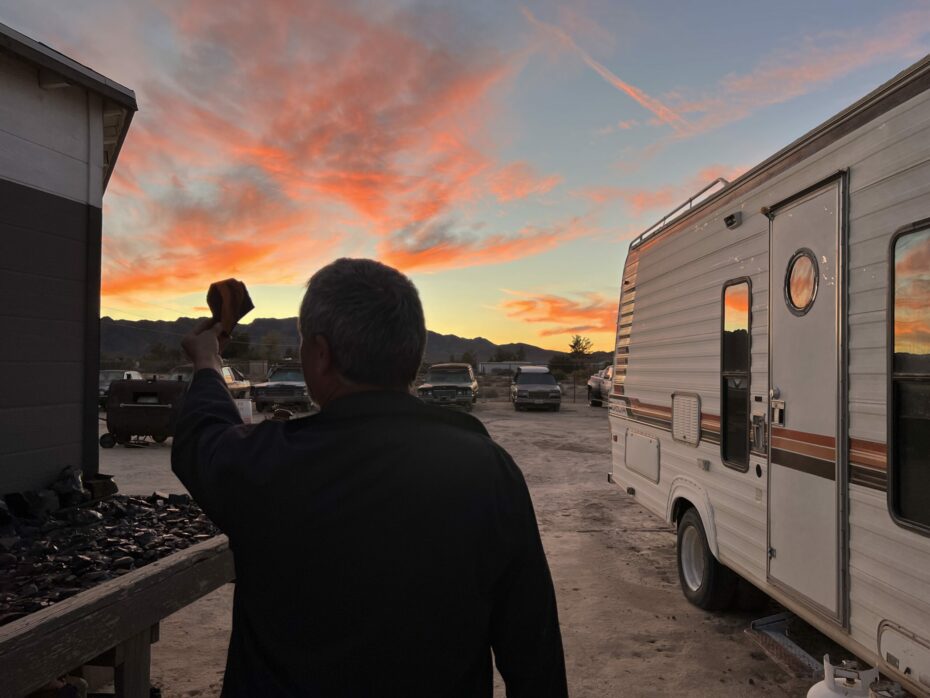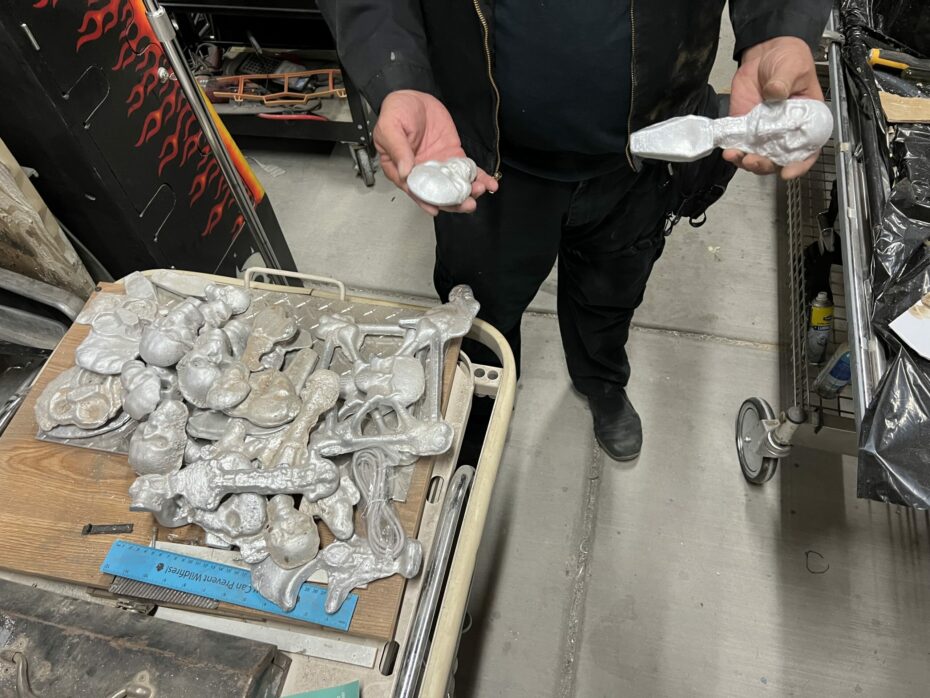 As Coffinwood seeks to enhance our relationship with death, the couple is also seeking to preserve life. Bryan speaks at the local schools about the dangers of impaired driving and the loss of his parents – from behind a coffin shaped podium. He invites the students to Coffinwood for workshops and is serious when he offers a sober, no-judgement ride home anytime.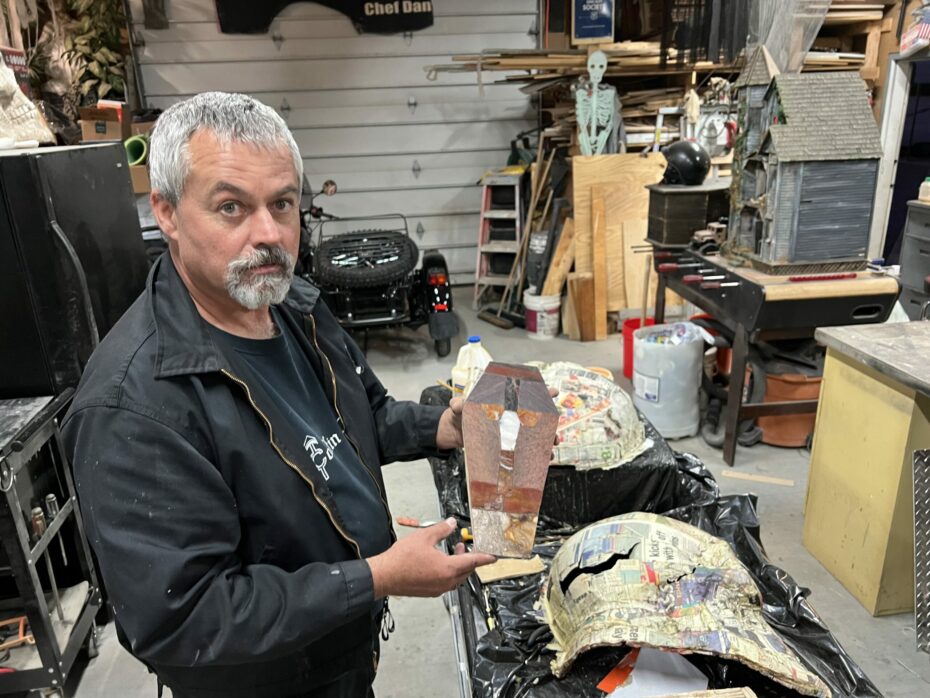 Most Tuesdays the Church Of The Coffin holds non-denominational services and annually, they bury a themed coffin and put up a headstone to commemorate and celebrate the passing of another year.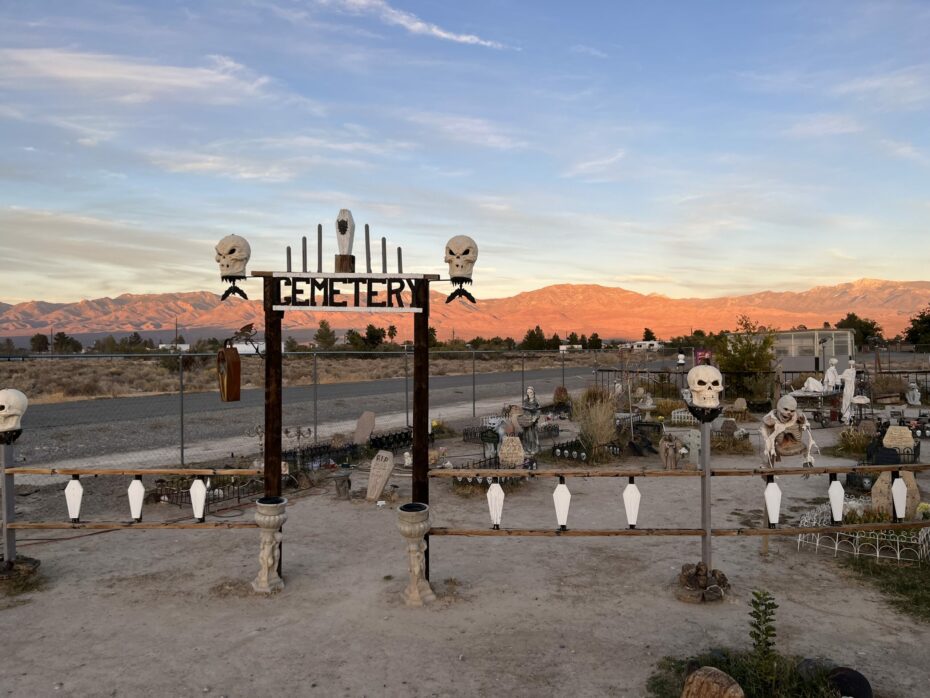 Even if you can't make it to Coffinwood, the recognizable hexagonal, coffin-shaped wedding gazebo and garden planters are visible from GoogleEarth and space!