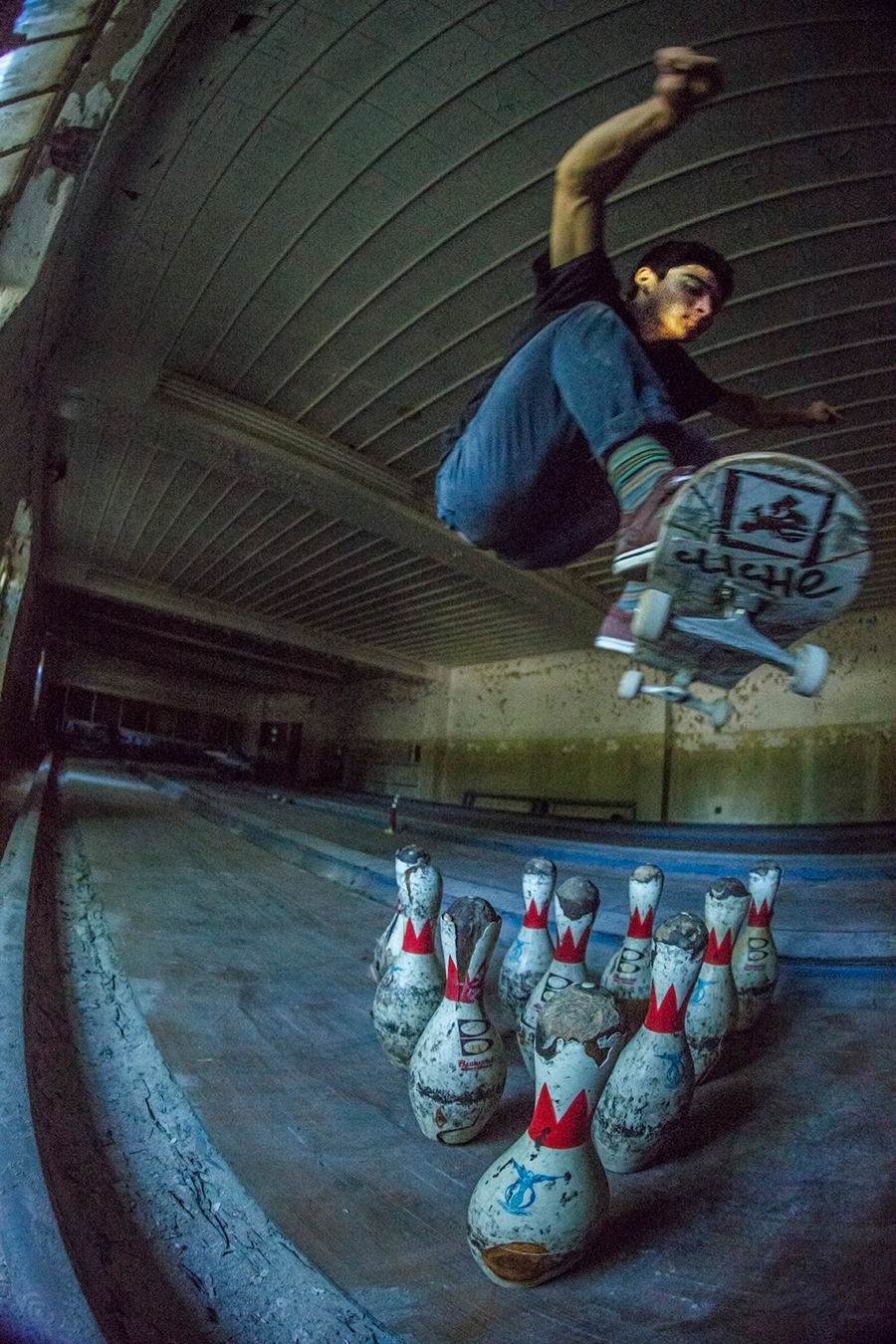 Some of us like to poke around forgotten places to document and explore, some of us feel an insatiable need to revisit the past and some of us, just need a place to skate. The folks at Jenkem mag sent skater Rob Miceli and fellow skater/ filmographer Sean Colello down to an abandoned psychiatric hospital in New York state for a nostalgic ride through its maze of boarded up halls and subterranean tunnel networks.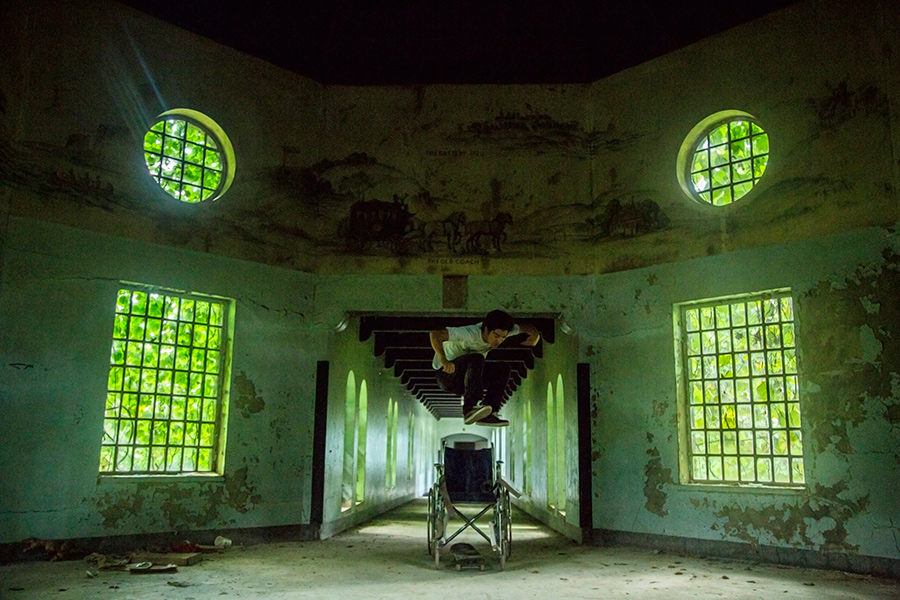 "The campus is a pretty huge area made up of about 10 abandoned buildings and 4 buildings that are still functioning," tells Sean.
"Psych patients roam around the complex and so do cops. Most of the abandoned buildings are pretty boarded up so you can't get in, but the thing that's so sick is all the buildings are connected with underground tunnels, so if you can find a way into one, you can access them all. The nurses used these tunnels to deliver food and supplies to the patients all over the center. It's surprisingly untouched. You will still find office supplies, files, photos, machinery, and other artifacts."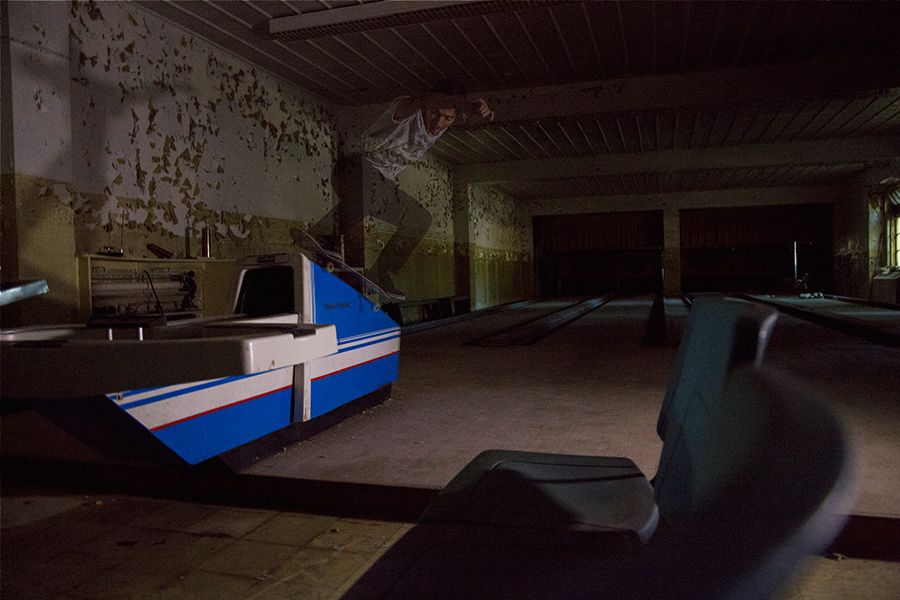 And just like in "Girl Interrupted", the skaters also found a hidden bowling alley frozen in time, complete with pins, balls and scoreboards, as well as a creepy children's playroom and a theatre.
"Once we found our way into the tunnels, we quickly learned it was a giant maze: Loads of dead ends, stairs going up and down, and puddles so big you have to use cinder blocks as stepping stones."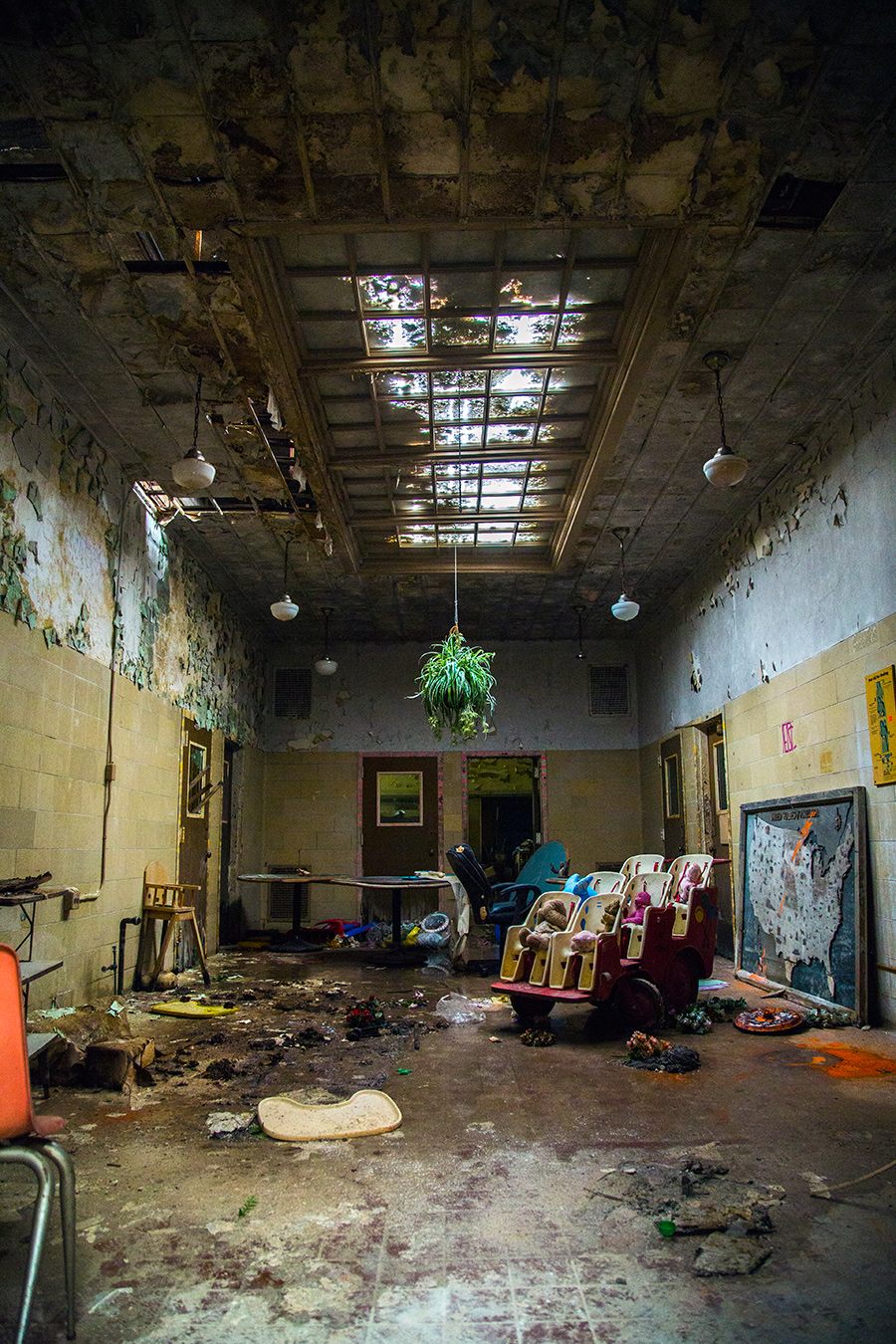 As for the history of the place?
"Back in 1931 the center was thriving, but around World War 2 things started falling apart when unqualified workers took over for nurses who had to serve in the war. It wasn't until the 1970s when they officially shut down a handful of the buildings on campus and they've just been rotting away ever since."
If only they didn't need to vandalise the glass ceiling at the beginning of their film, I would have given these guys an A+ for urban exploring. Still trying to work out why that was necessary. Check out the film to get a rare glimpse of that time capsule bowling alley but let's also take this as an example of what not to do when trying to gain access to an abandoned building…
via Jenkem Mag