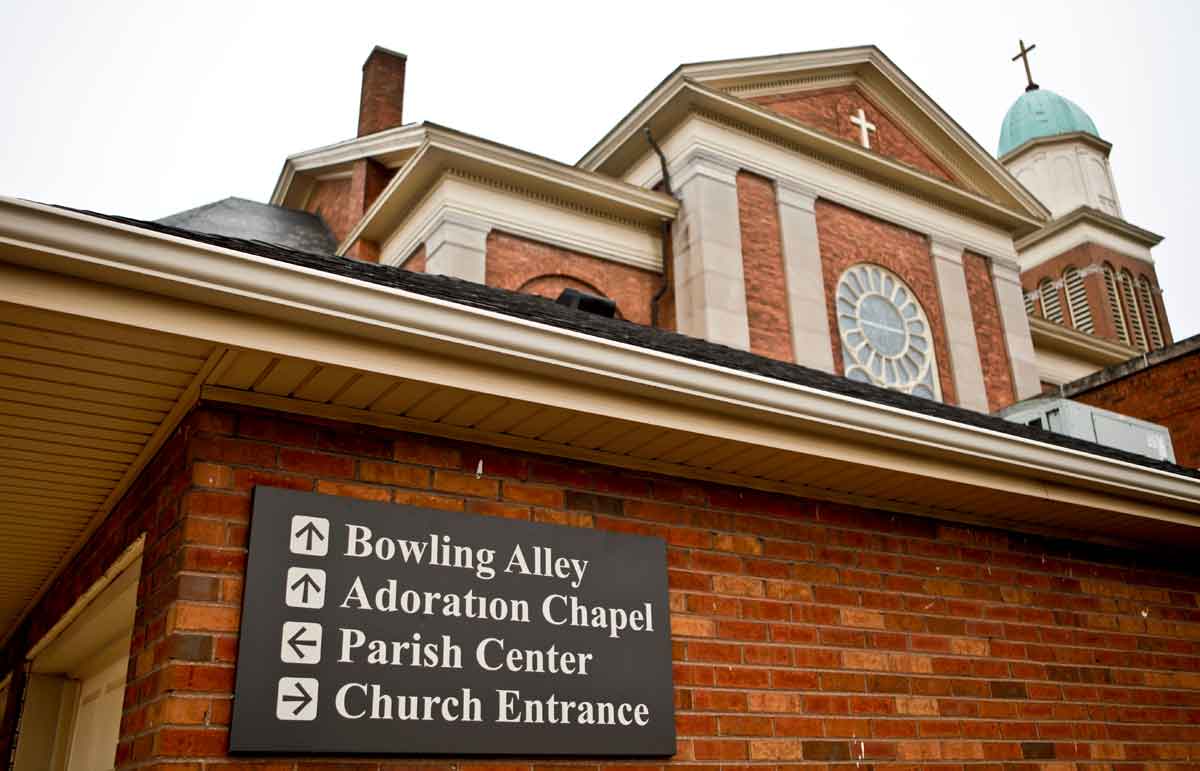 Churches have bowling alleys? Yes, they do, but they're a dying breed. There are thought to be less than 200 churches with bowling lanes left in America today, but as early as the 1860s, they were quite common across the Midwest and parts of the Northeast. It's not the kind of thing you expect to find in a church, but where's a place to pray, you might discover there's also a place to play…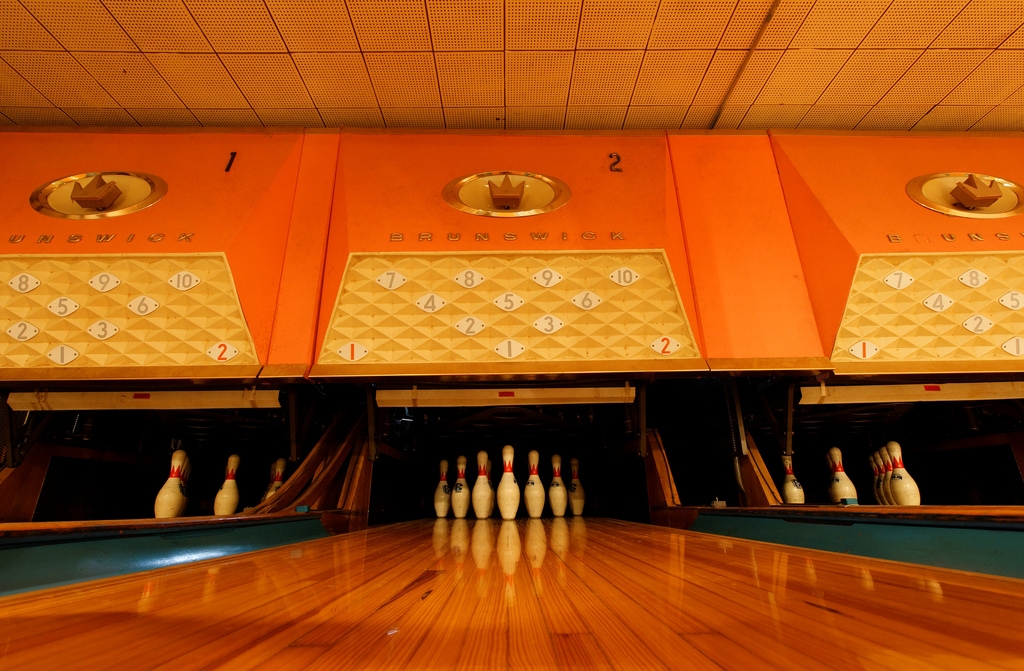 A church bowling alley certainly won't have as many bells and whistles as a modern-day facility– but they will probably serve beer! One basement alley at St. Ann's Catholic Church in Peoria, IL was even purposely built in 1945 to avoid the local liquor laws. At that time there was a law in place preventing the sale of alcohol before noon on Sundays, so to get around this law, the men's club built the bowling alley as part of their "private" club, a loophole that allowed them the ability to serve beer before noon on Sundays.
Picture above in 1905 is another "men's club" bowling alley in the basement of the Christ's Church in New York (344 W. 36th Street). You can also make out a few billiard tables in the background. In working-class neighbourhoods, it wasn't unusual at all for churches to have bowling alleys. Recreational facilities served as social gathering spots. If husbands were going to drink, better it be at his local church bowling alley than in a gambling establishment. It kept the youngsters out of trouble too, especially when bowling became so fashionable the 40s and 50s.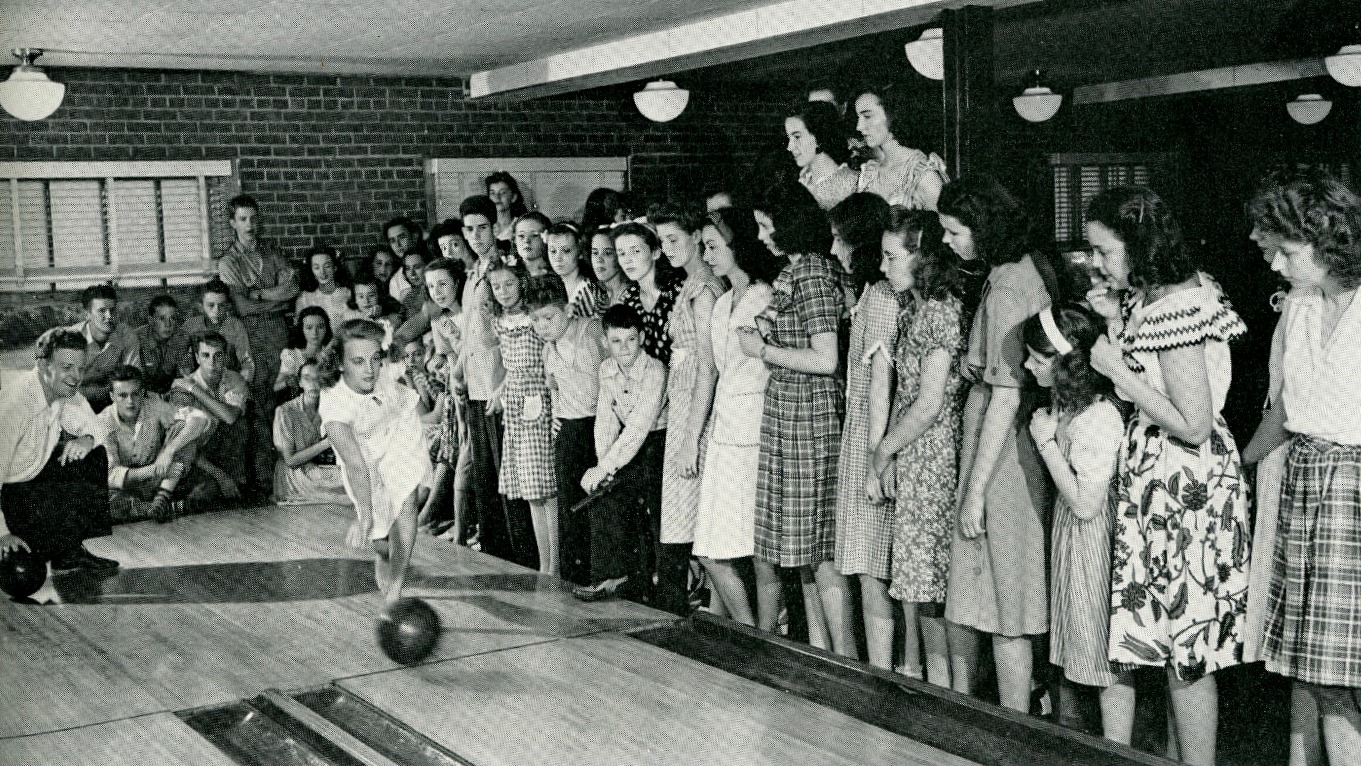 All types of churches built bowling alleys– Catholic, Lutheran, Baptist, Unitarian; and membership wasn't necessarily a prerequisite to bowl. It was the German immigrants of the 1860s who first started building them as moral refuges for their community. In Milwaukee alone, the city once had at least 13 church bowling alleys. They started closing down in the 1980s and 90s and the ones remaining have since become urban legends…

The disused bowling alley in the basement of the First Presbyterian Church of Arlington, New Jersey (c) Adam Pantozzi
In 2012, the National Geographic show "Abandoned" visited Philadelphia's historic Church of the Nativity, 60 days before it was demolished and sent in their salvage team to retrieve abandoned treasures from the past 170 years. In the basement, they find the incredible remains of a basement bowling alley; a true time capsule. Take a look at the clip…
Unfortunately, they seem more interested in how much they can sell it for pieces on eBay.
Here are some photos of a lovely preserved vintage bowling alley at the Trinity Lutheran Church in Peoria Illinois…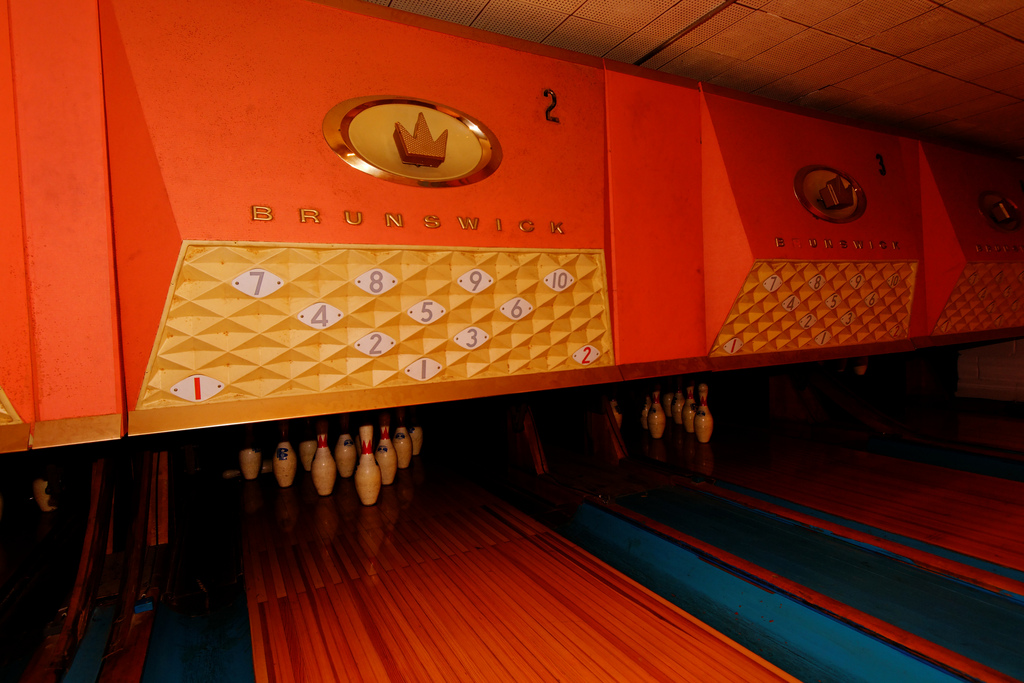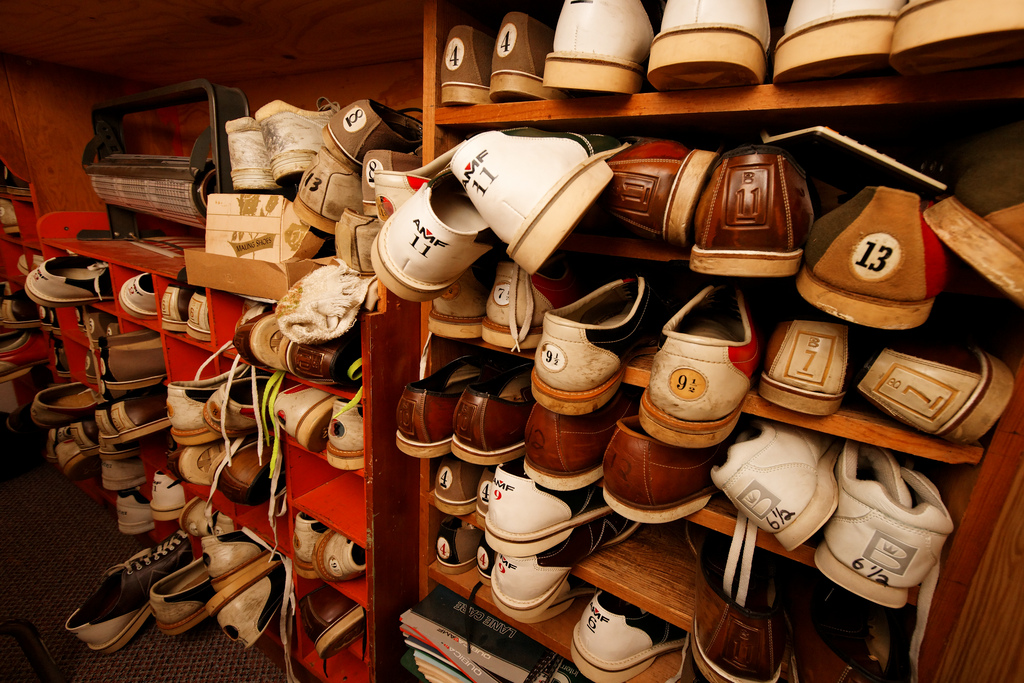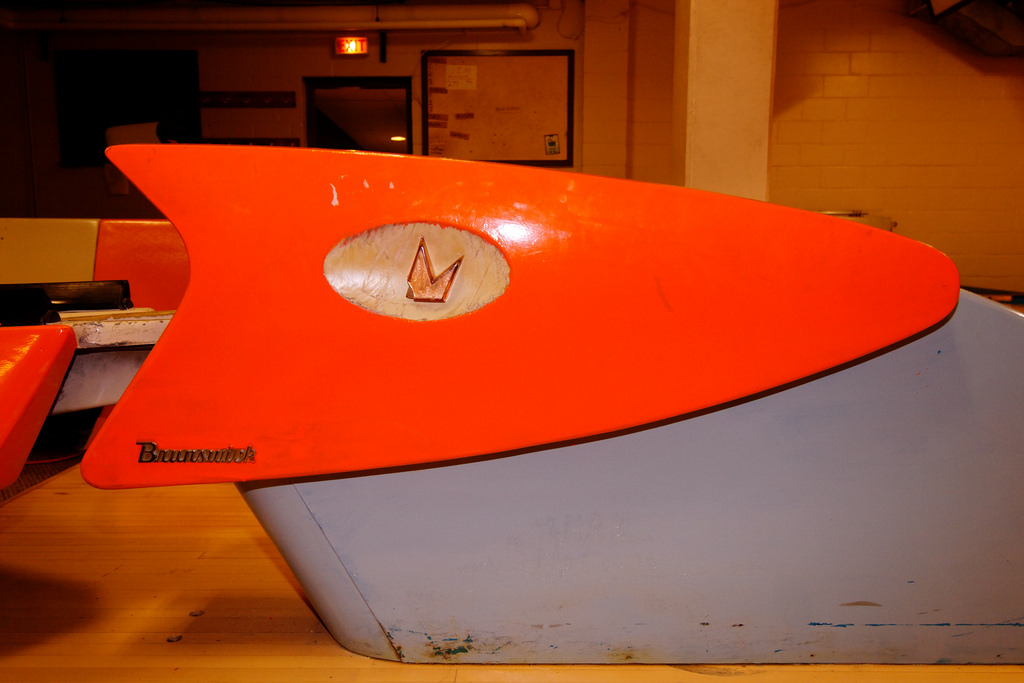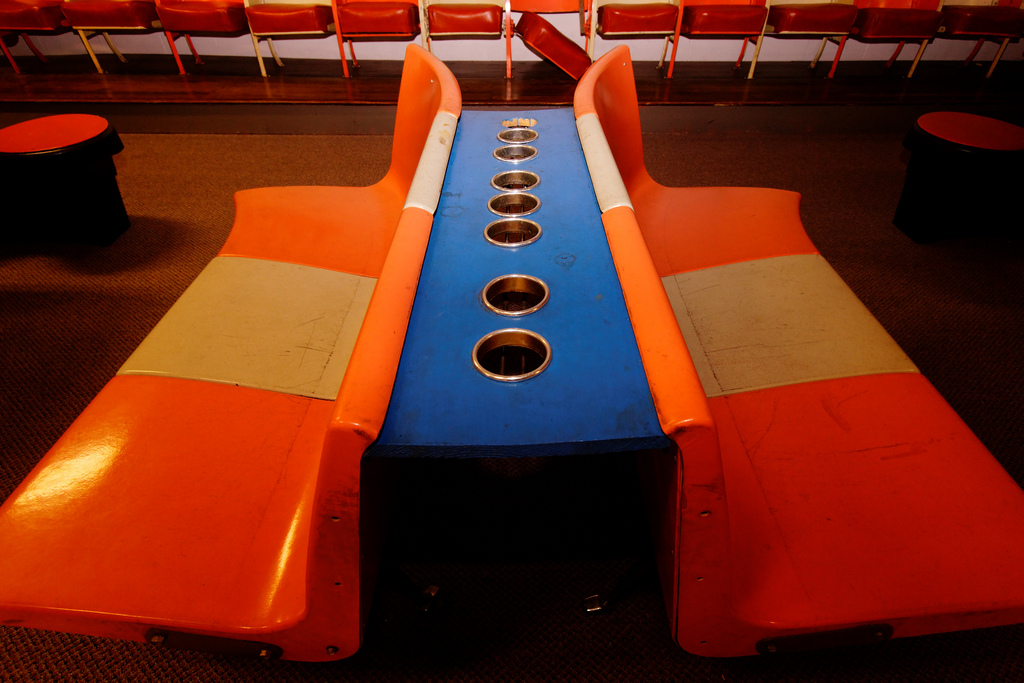 Sadly, this one doesn't look like it's seen much action lately. Of course, these hidden relics are great to look at and take pictures of, but if people don't actually want to go bowling there, they'll soon be replaced to make space for something else. Then again, you'd have to know the bowling alleys are actually there in the first place. While researching this post, I noticed most of the church's websites don't advertise their bowling facilities and my guess is, most of the local communities, particularly the younger generations, have no idea they even exist. With church attendance on the decline, these secret bowling alleys could very well disappear entirely…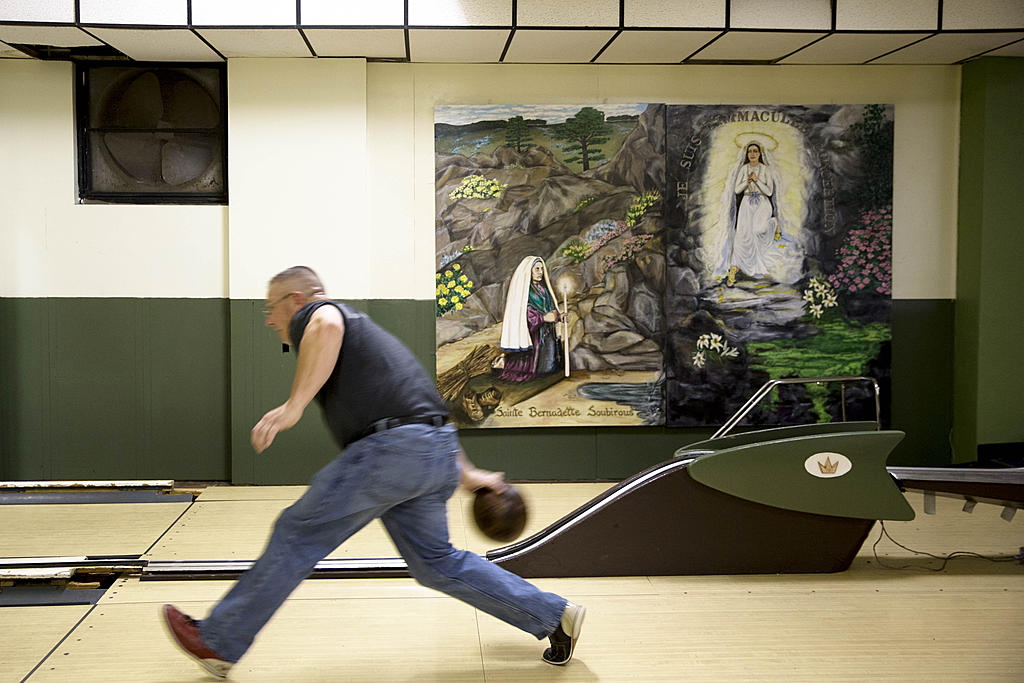 Hopefully, the best-preserved and authentic alleys will survive the test of time and be saved from budget cuts, like Omaha's Immaculate Conception Catholic Church, with its avocado green 10-lane alley built in 1955, pictured above and below.
"Enhancing the retro look and improving the marketing are part of an effort to boost business and keep balls rolling and pins falling for another 50 years", Rev. John Brancich, told the Omaha World Herald. "The parish now sees it as a treasure.''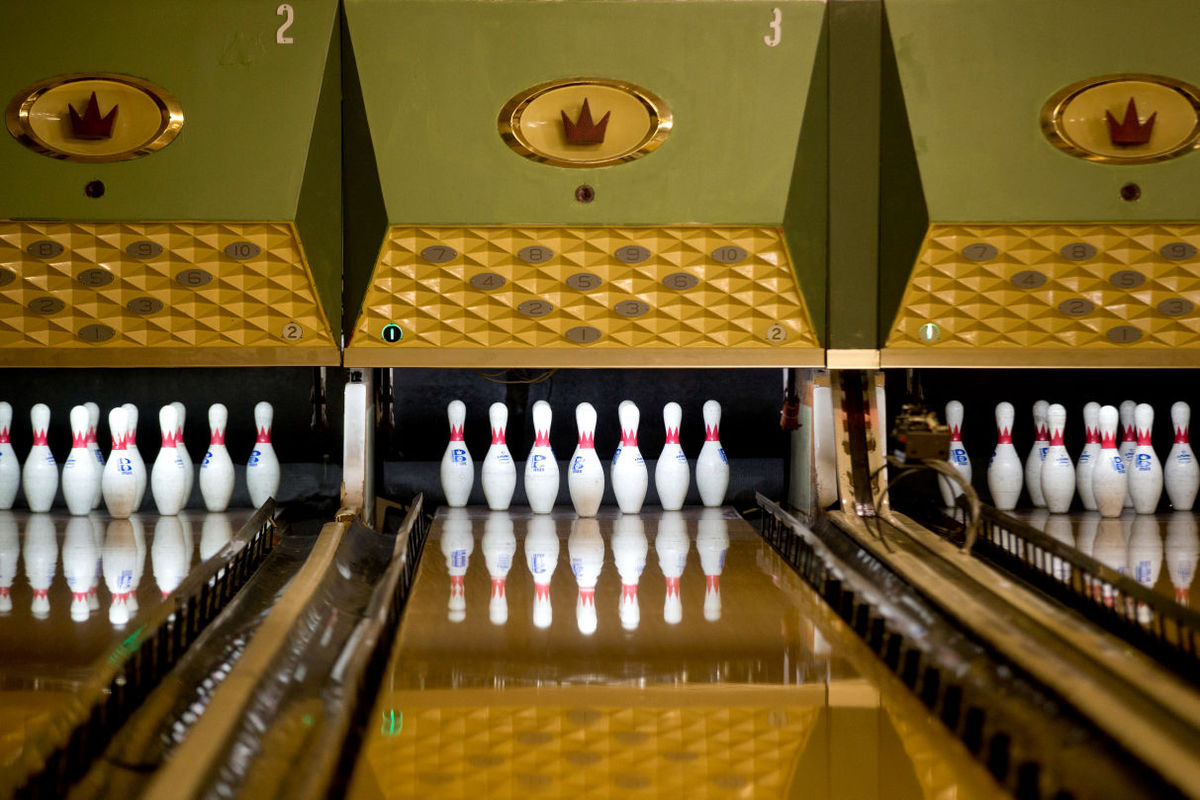 I also came across this 2010 news clip from USA Today, who paid a visit to St. Ann's Catholic Church (remember the one they built to skirt the local liquor laws), and it looked to still be going strong…
If you're interested in finding a bowling alley church, here's a list of a few to get you started…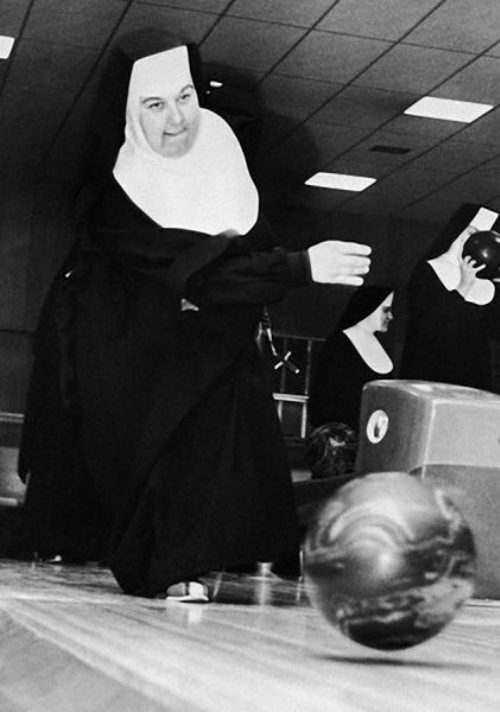 So the next time you pass by your local church, why not pop in and ask if they happen to have a bowling alley in their basement. If they do, Alley-lujah! (Sorry, couldn't resist).