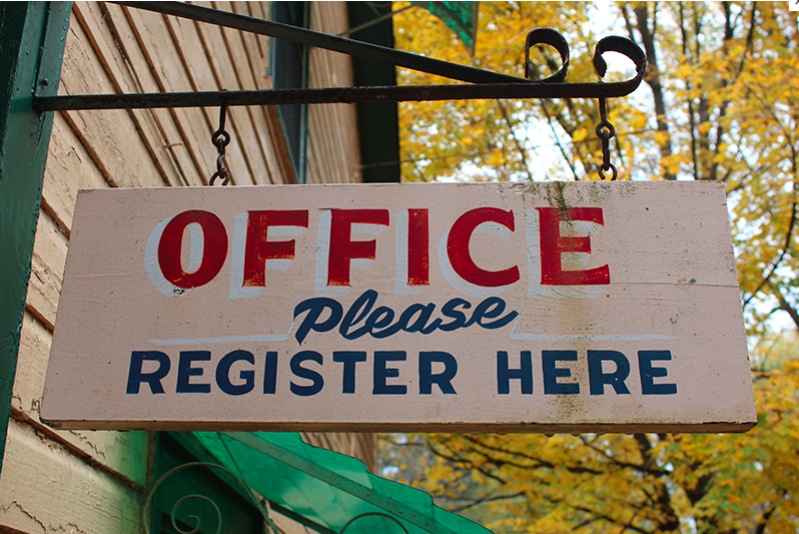 On the off chance that anyone out there reading might be considering getting into the hotel business, I thought this little piece of local real estate news was worth sharing. Sent to me by a reader, I was immediately enchanted by the Opinicon Resort on the shores of Rideau Canal at Chaffey's Lock in Ontario, Canada, going up for auction after a century of business with an opening bid of just $500,000.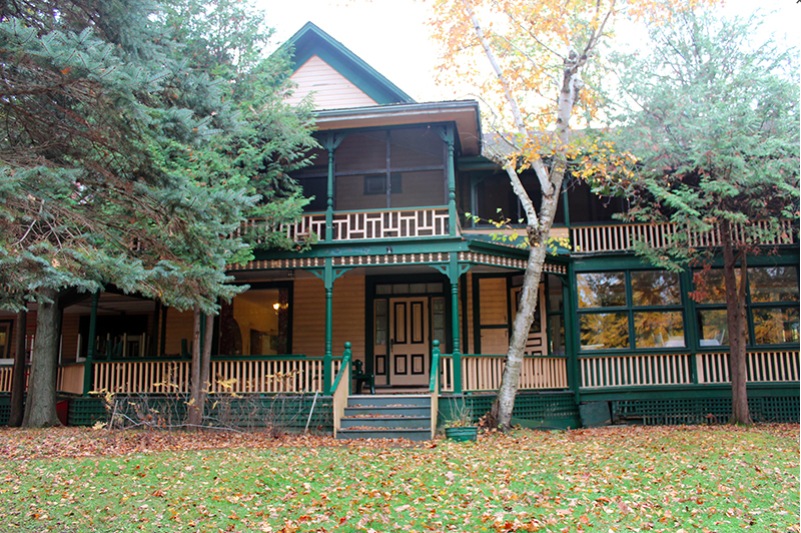 What was originally built as a family residence in the early 1800s, the resort was been run by the Chaffey family since 1921, featuring a main hotel with 18 rooms, a dining hall/ restaurant, general store, snack bar, 15 cottages on 16 acres of land (and 800 feet of waterfront views).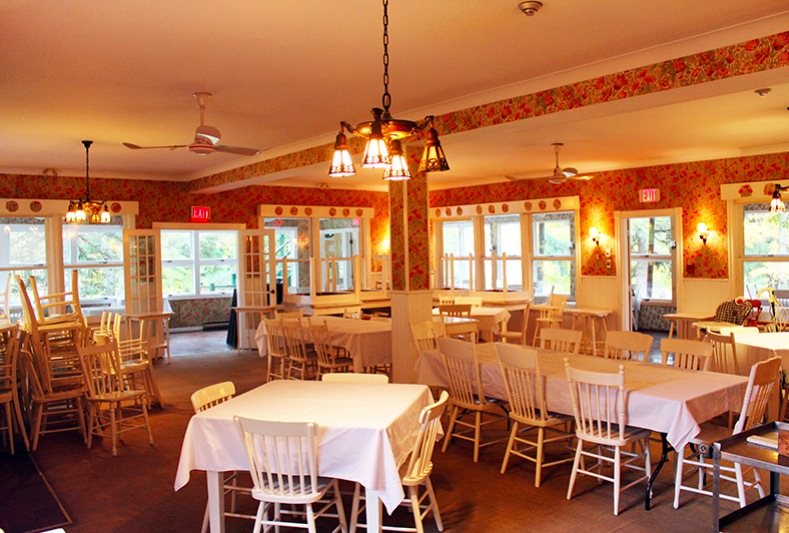 It's being sold by its current owners, Karen Cross and her sister Cindy Simpson, who ran it with their late mother who passed in February 2012. Business has clearly slowed down in recent years and this is definitely what you might call a "fixer-upper", but I think this place has bags of potential. I see it becoming something like the wildly cool Ruschmeyer's Resort that opened in upstate New York a few years ago– it's basically summer camp for hip adults, evoking the nostalgia of the resort while simultaneously acknowledging contemporary conveniences and design.
I hope this place finds a really creative new owner … (or Wes Anderson should shoot a film here).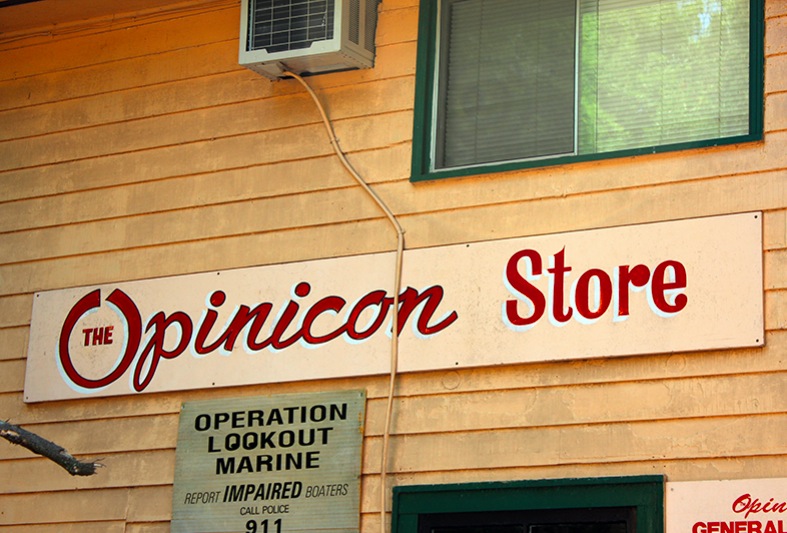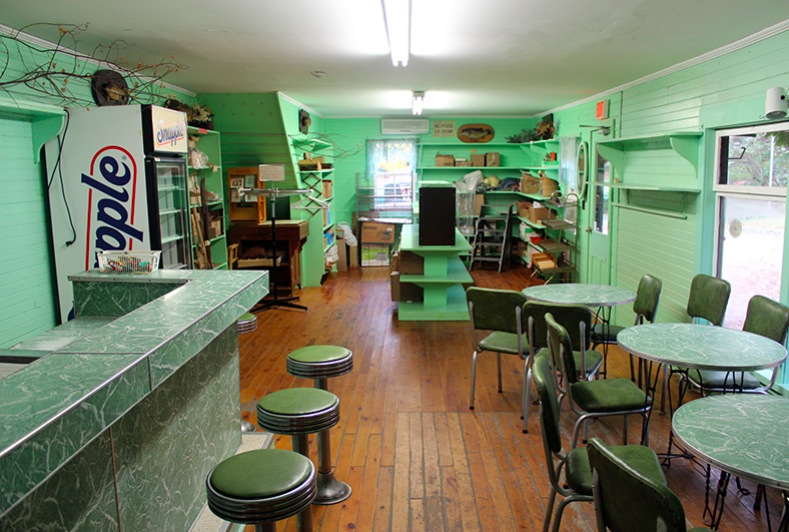 I dug up this picture from 1949, taken in the snack bar…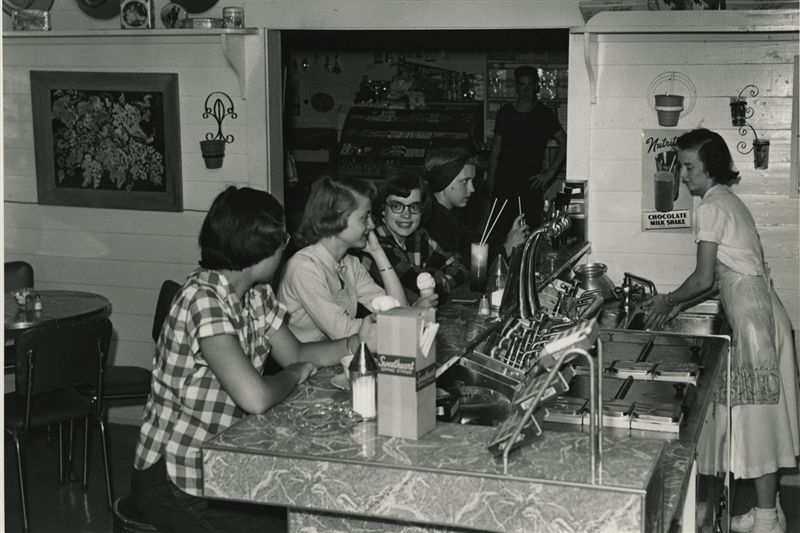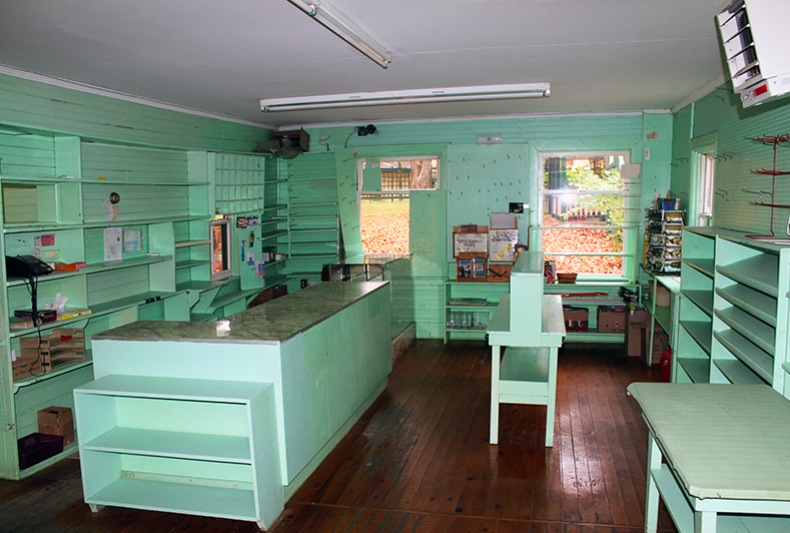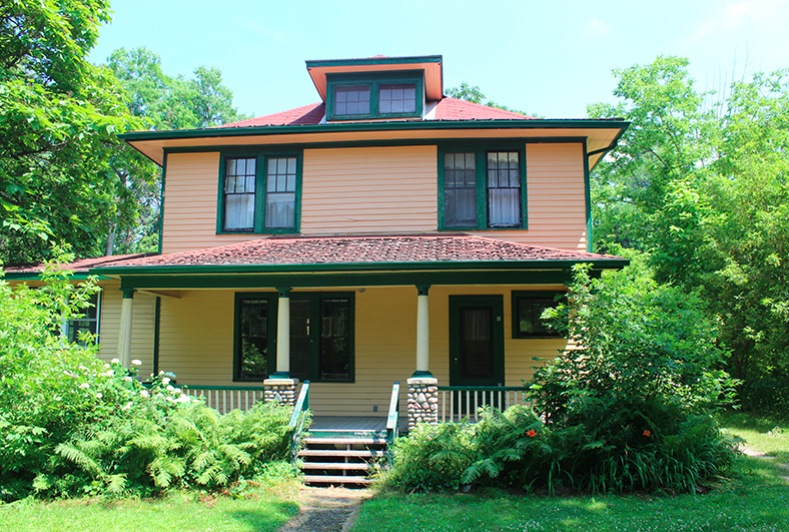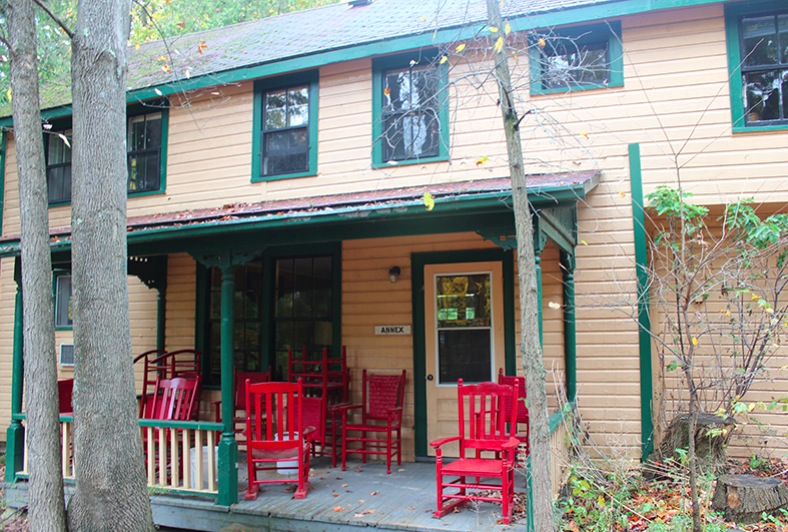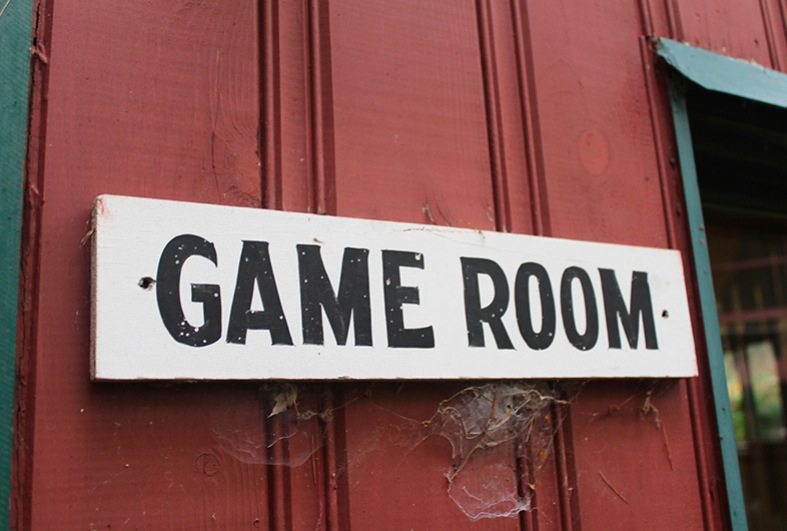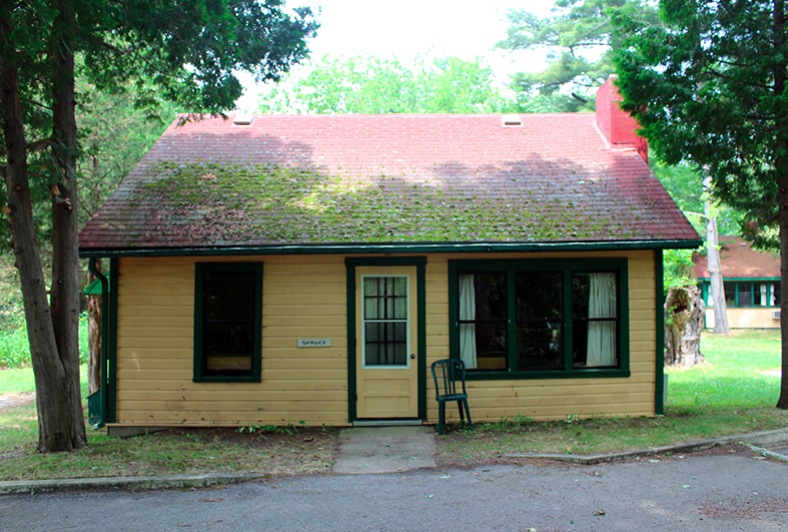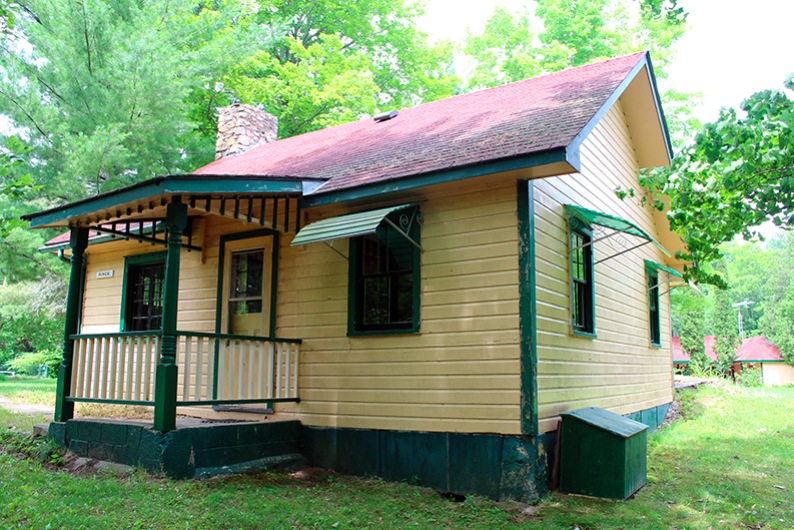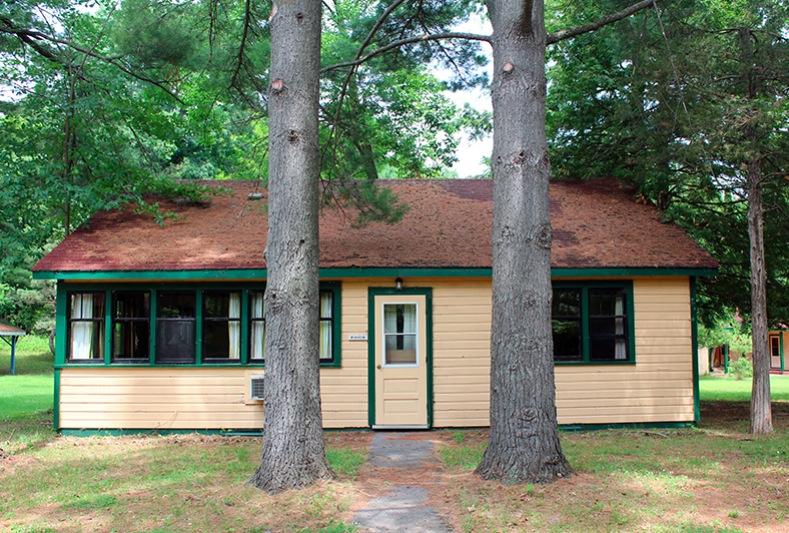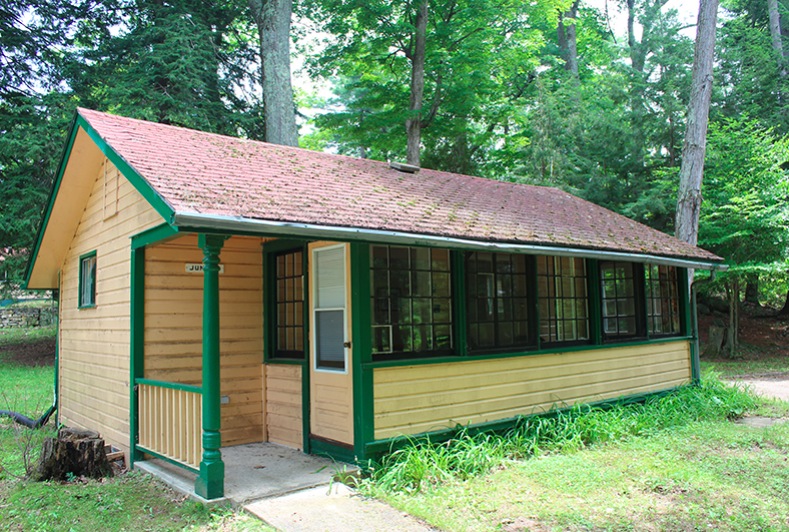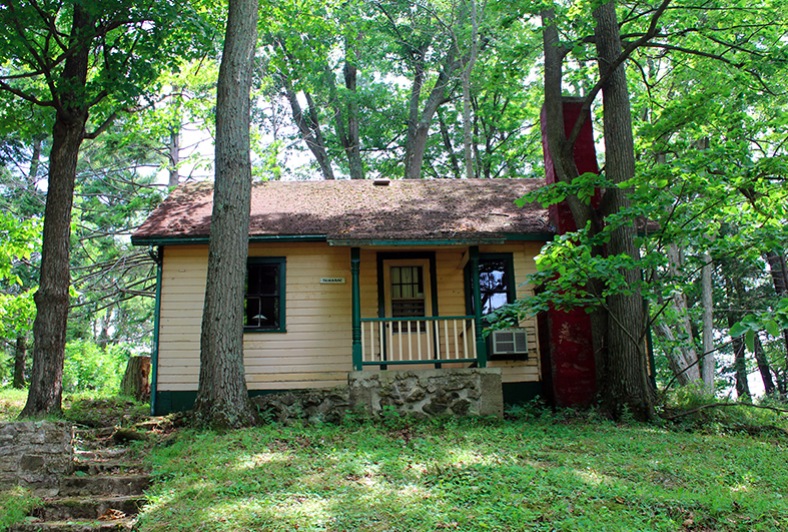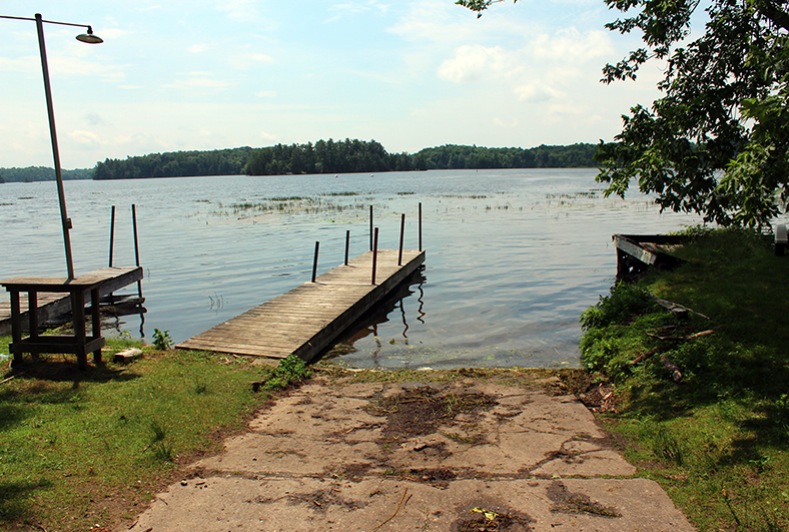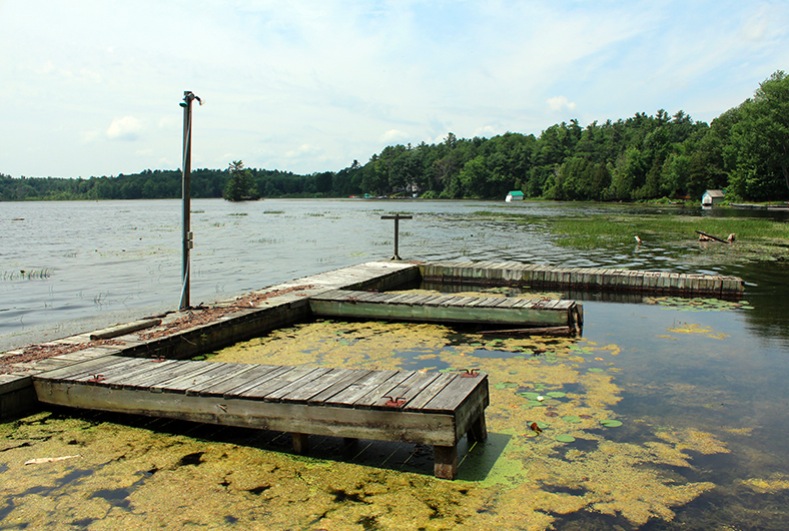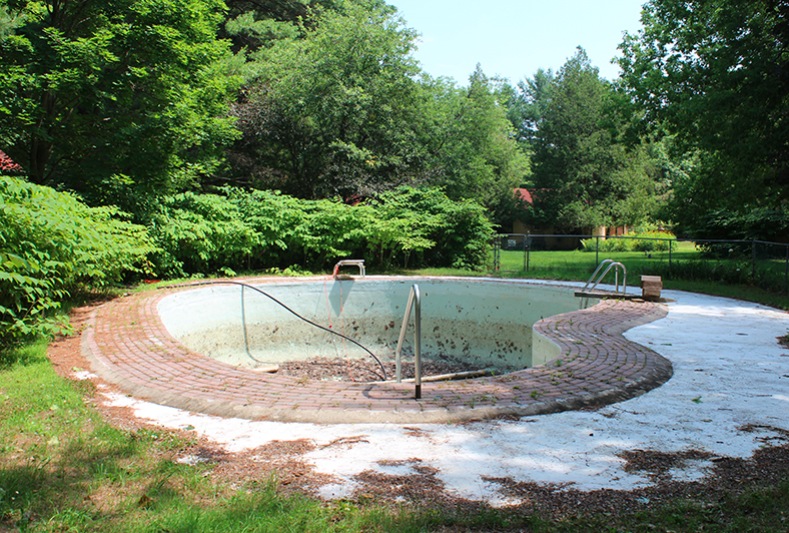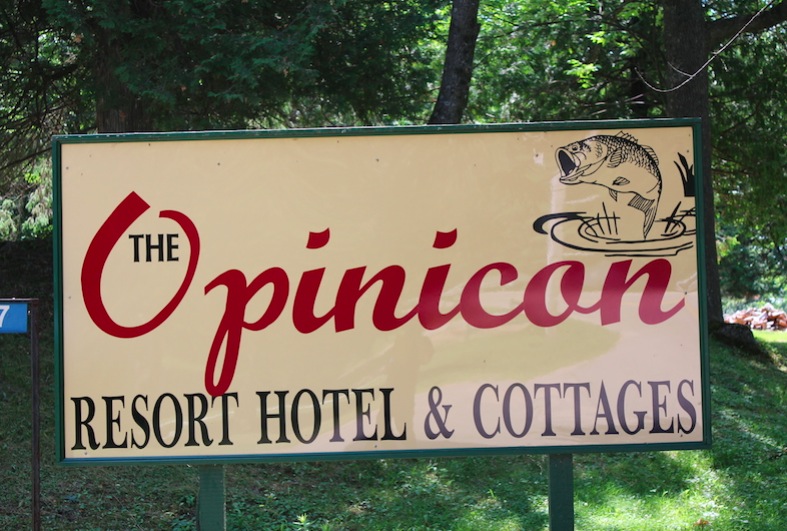 Could the Opinicon be the next Ruschmeyers? ↓
Inspired? Find the listing here.
And thanks for the tip Donna!
UPDATE! 
Opinicon was bought by a young local couple; tech entrepreneur and CEO of Shopify and his wife who has fond memories of the old resort from her childhood. The plan is to reopen the restaurant with a liquor license, as well as the ice cream shop, in time for the summer high season. Find the full update here.