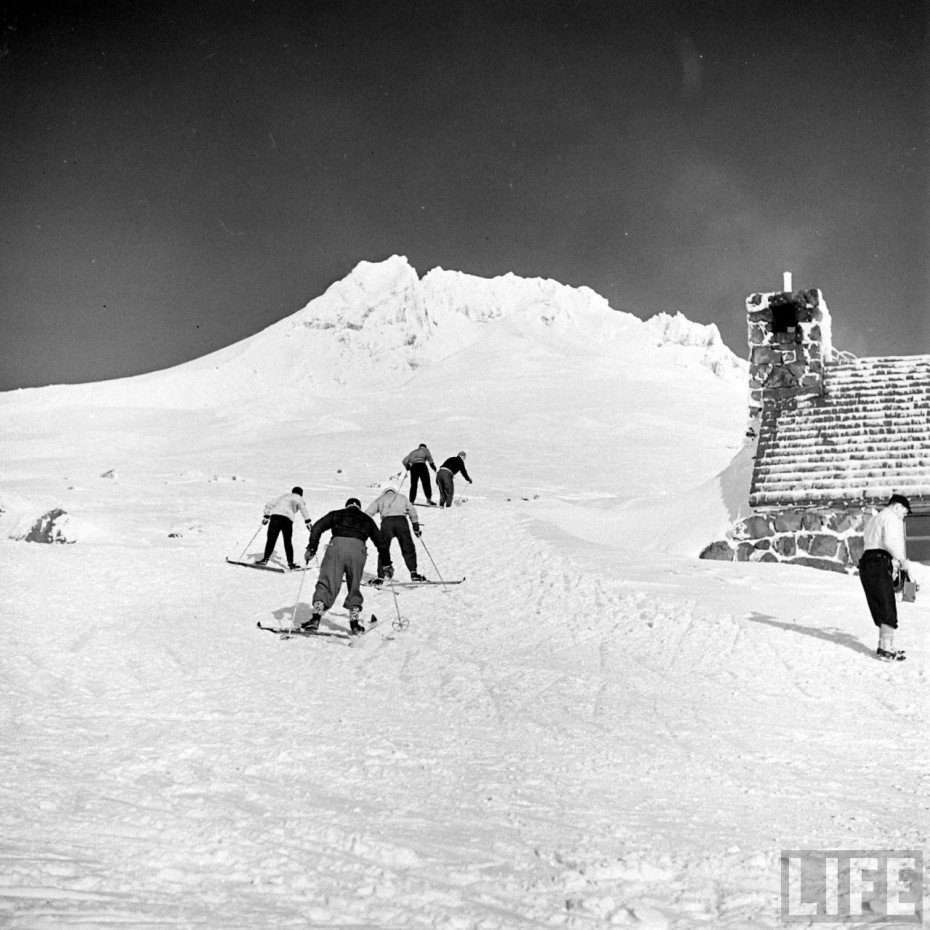 It's a glorious day for skiing (and hiking up the hill) in Mount Hood, Oregon, so let's join the Timberline Lodge Ski Club circa 1942…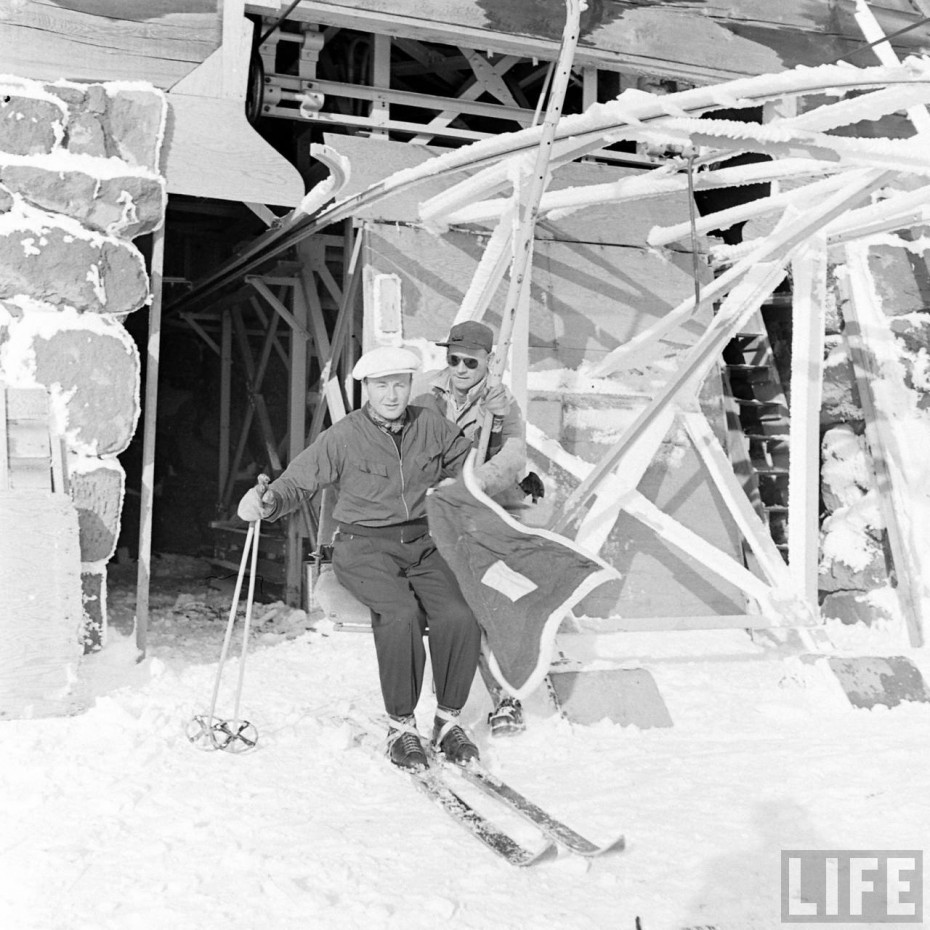 Off to a stylish start with a smooth mount on the chair lift…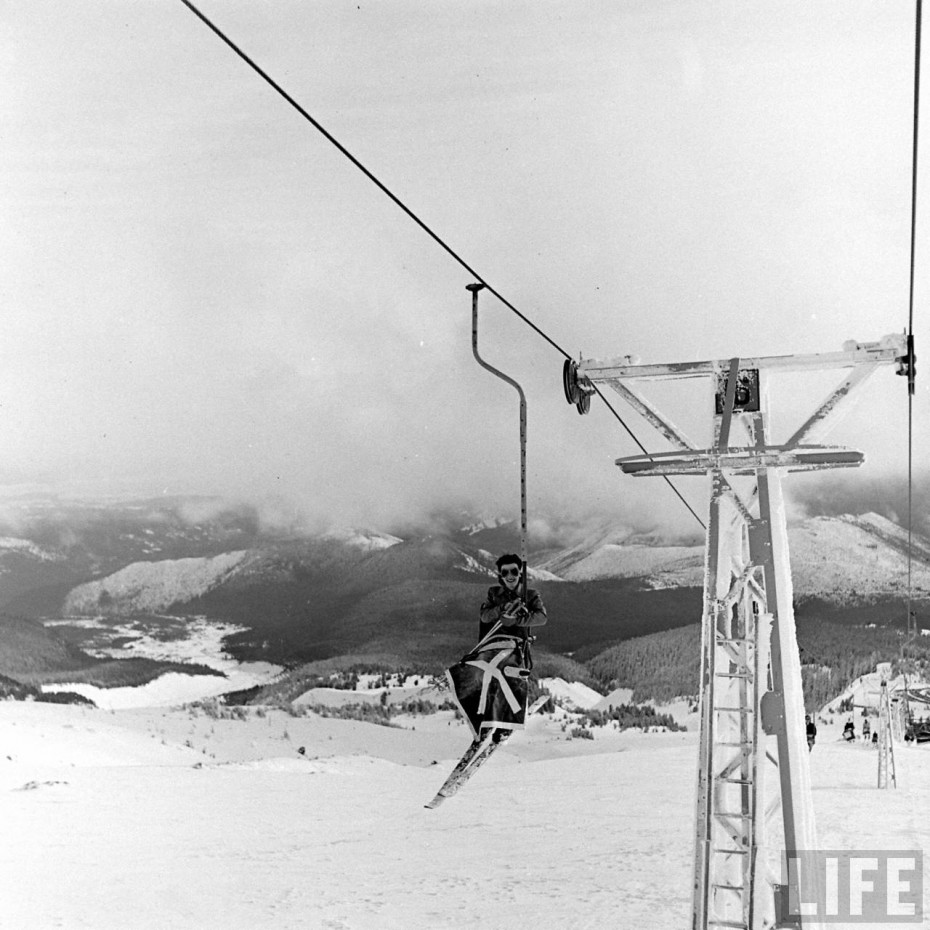 Chair lift blanket chic.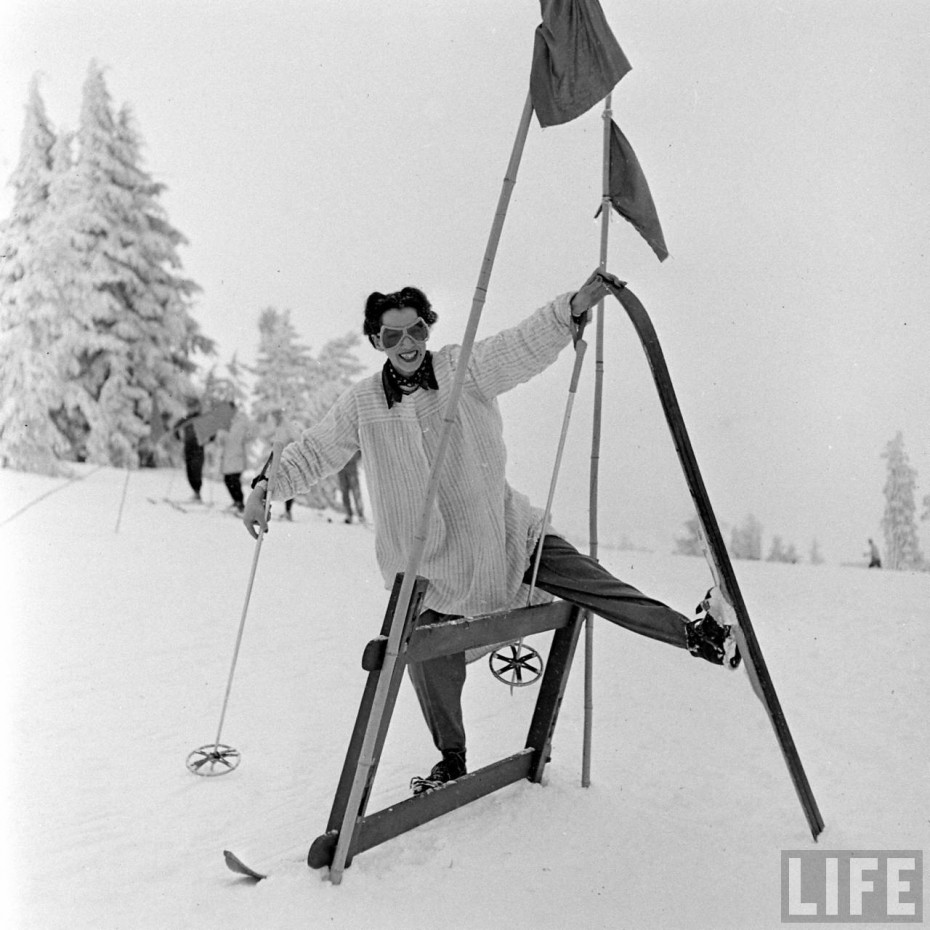 Check out those ski goggles.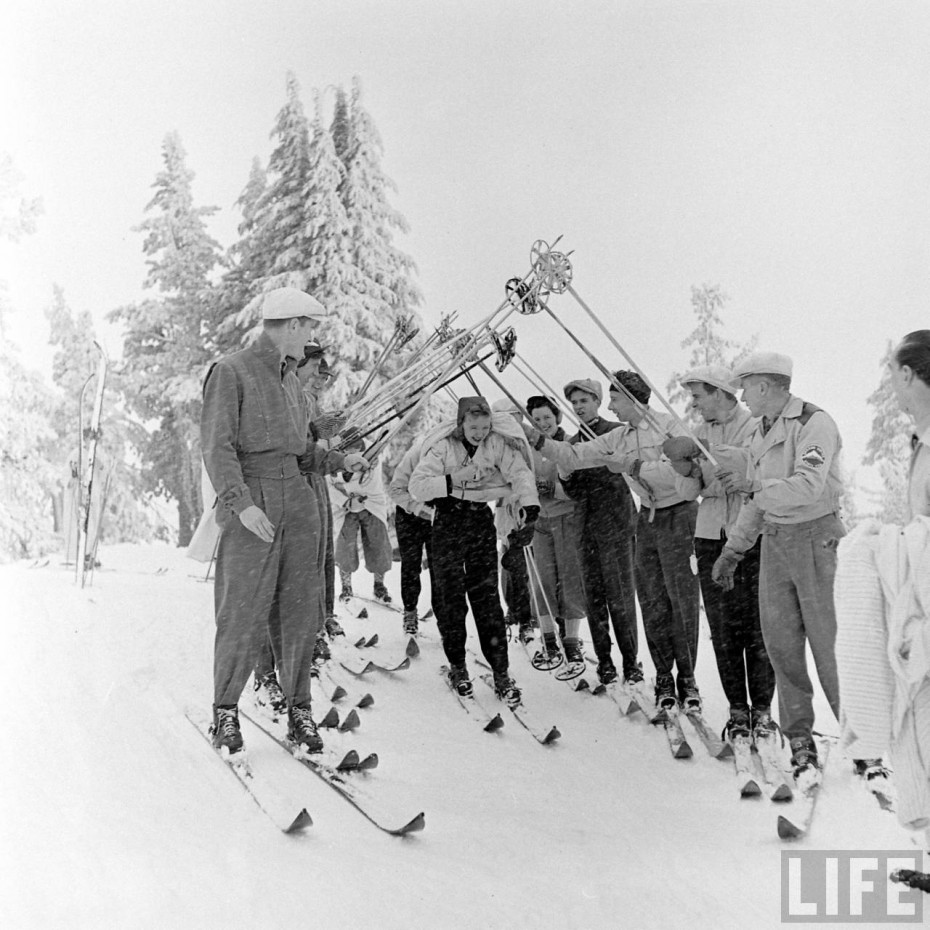 But as the weather conditions begin to deteriorate, so too does the behaviour of our ski party…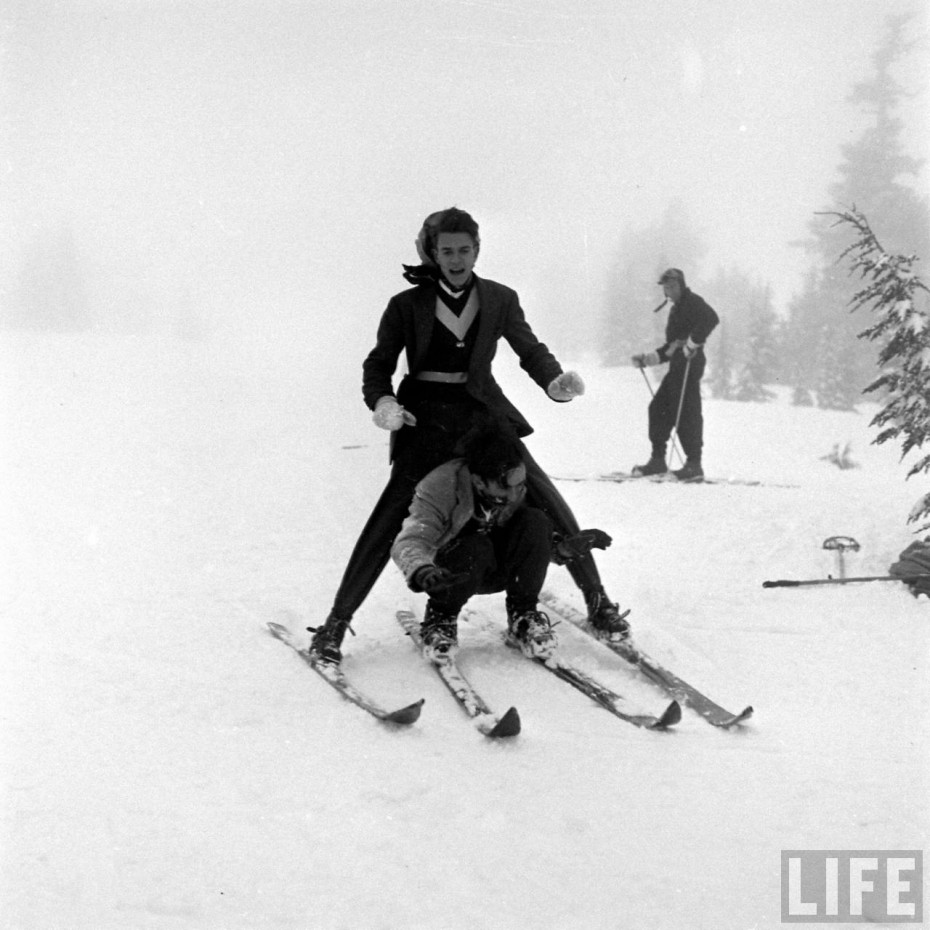 And things start to get silly in the snow…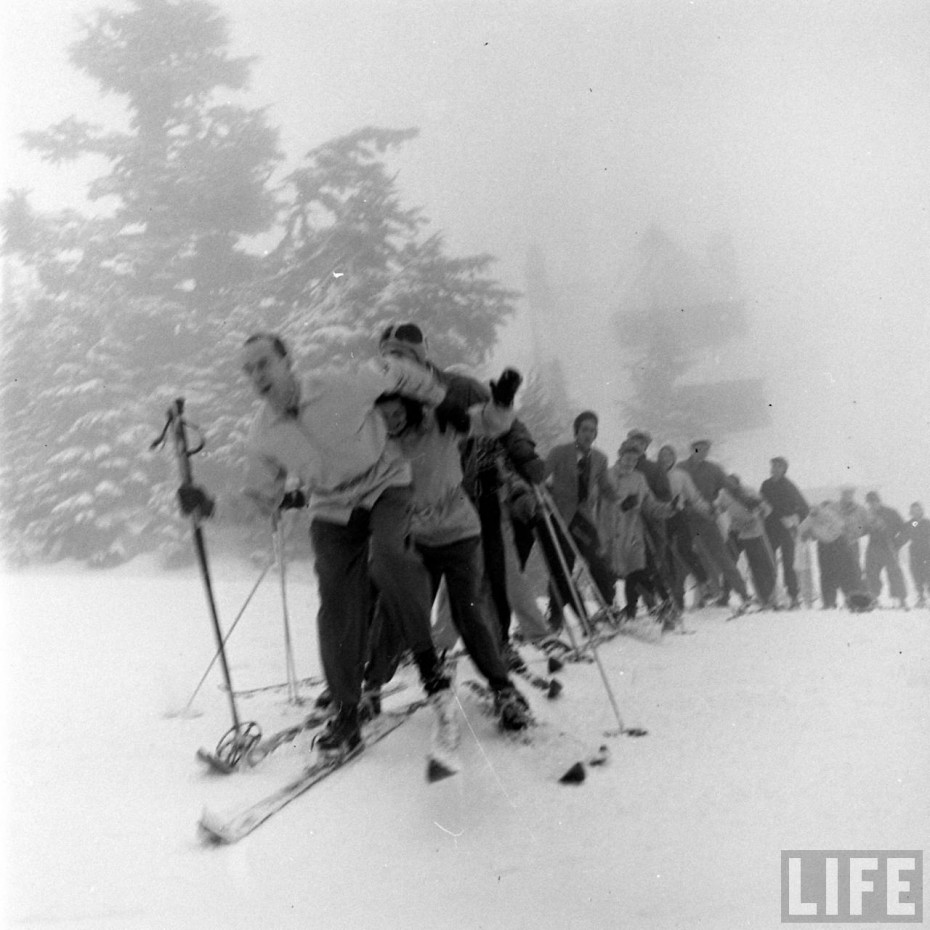 The ski club returns to the lodge in a conga line.
Timberline Lodge is a historic hotel of America, still open even today for bookings, hand-built in 1938.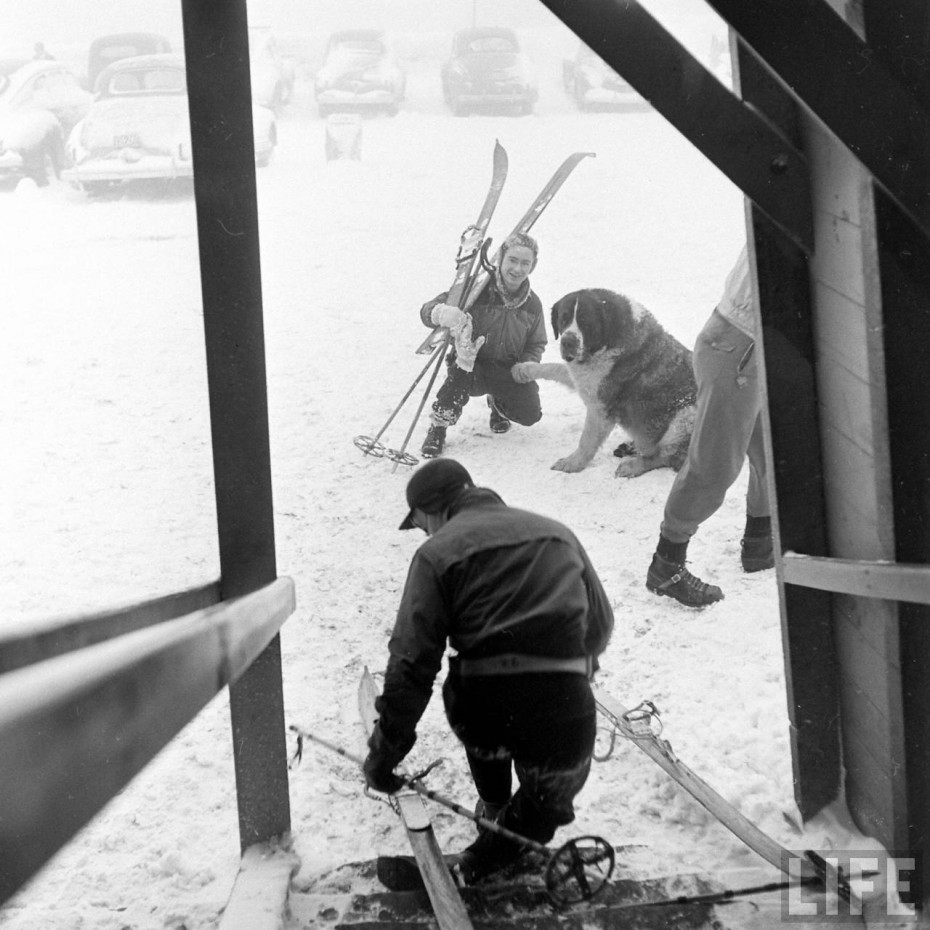 Resident pooch, Beethoven, is waiting to greet the guests on their return from the mountains.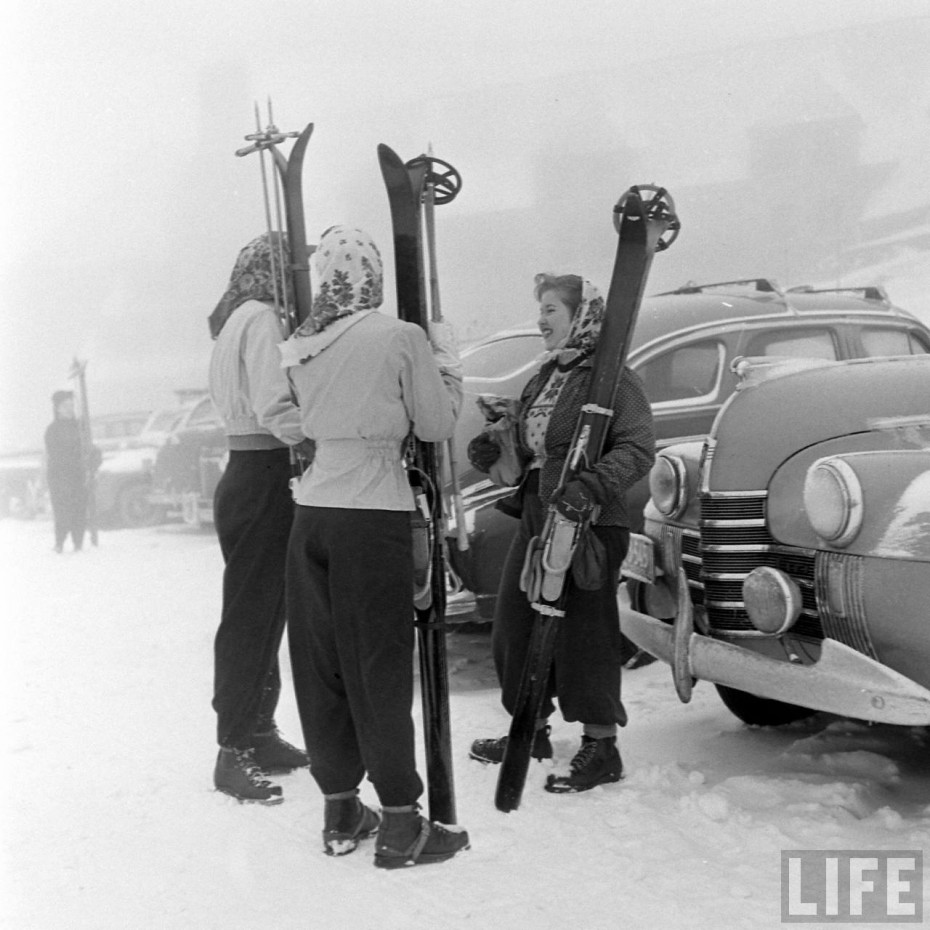 The girls catch up in the parking lot on their day of skiing.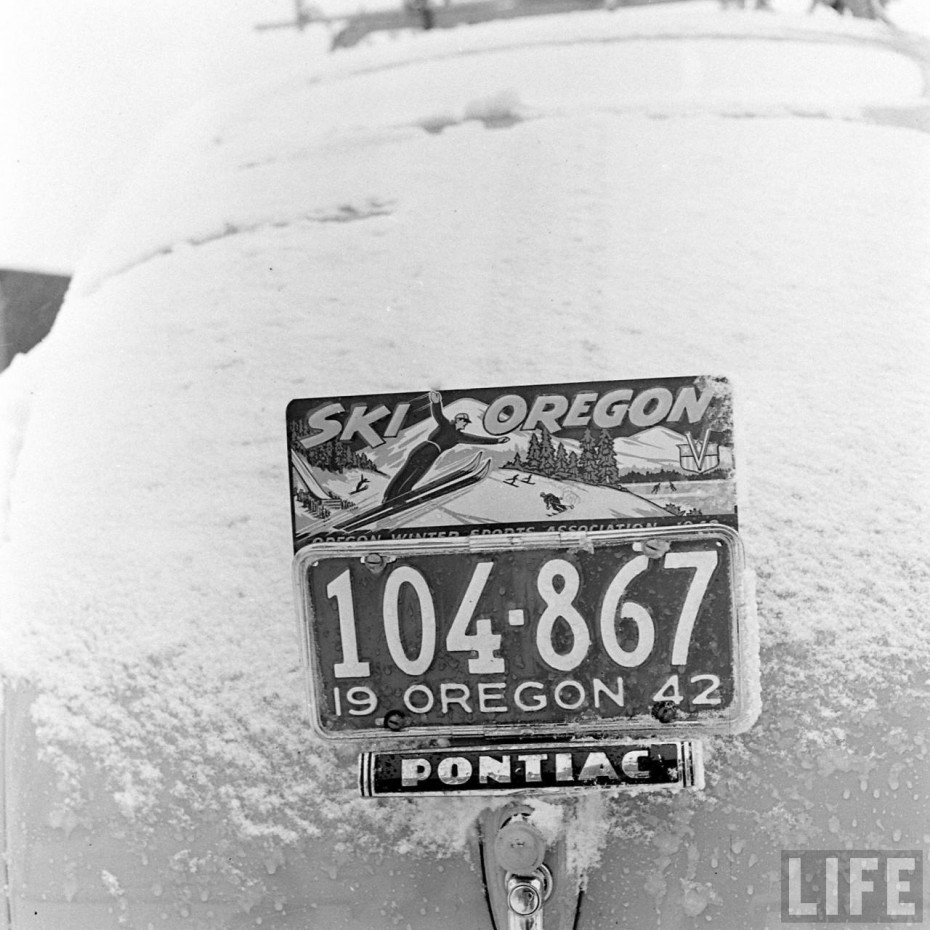 And as a snowball fight breaks out, Beethoven and his buddy look on unimpressed, waiting for their guests to call it a day.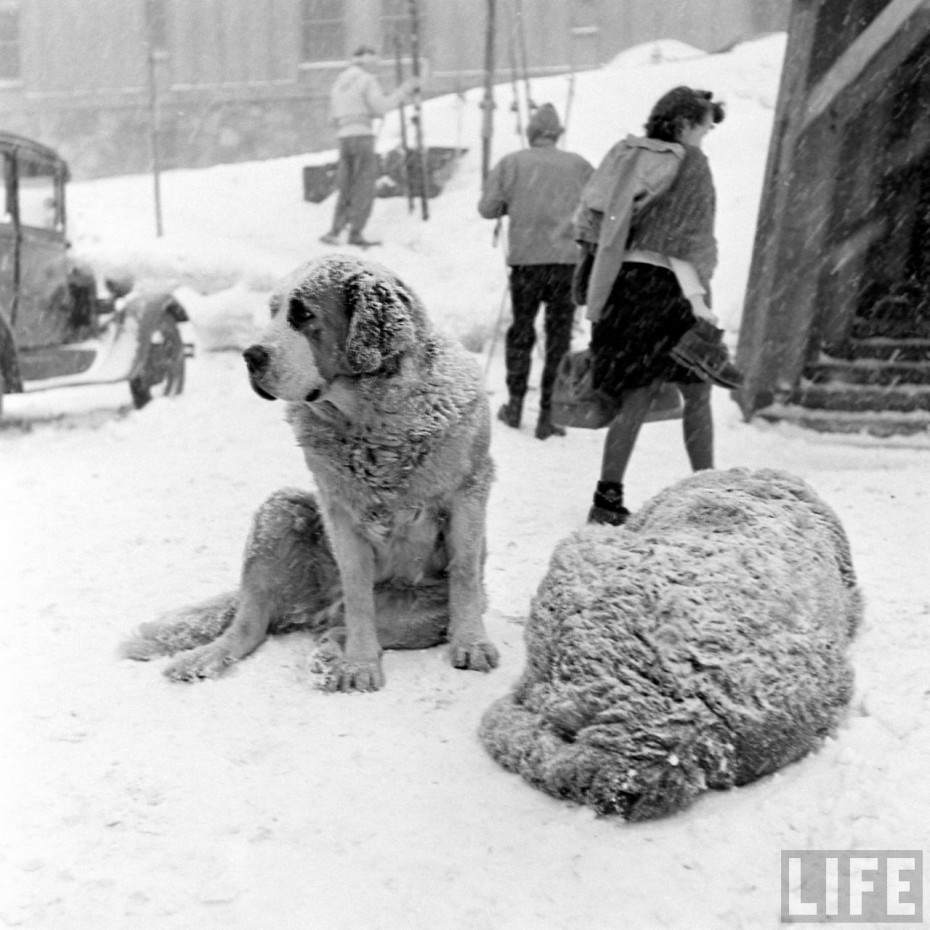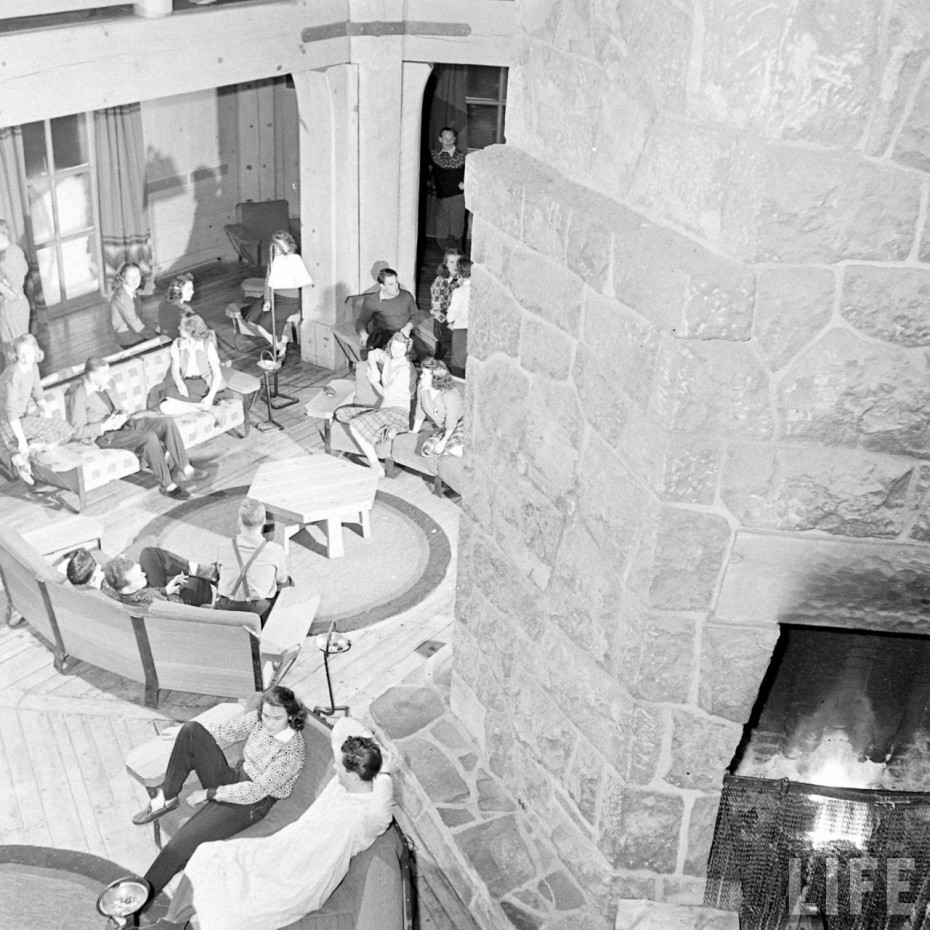 Around the great Timberline fire, folks are exchanging stories and working up an appetite.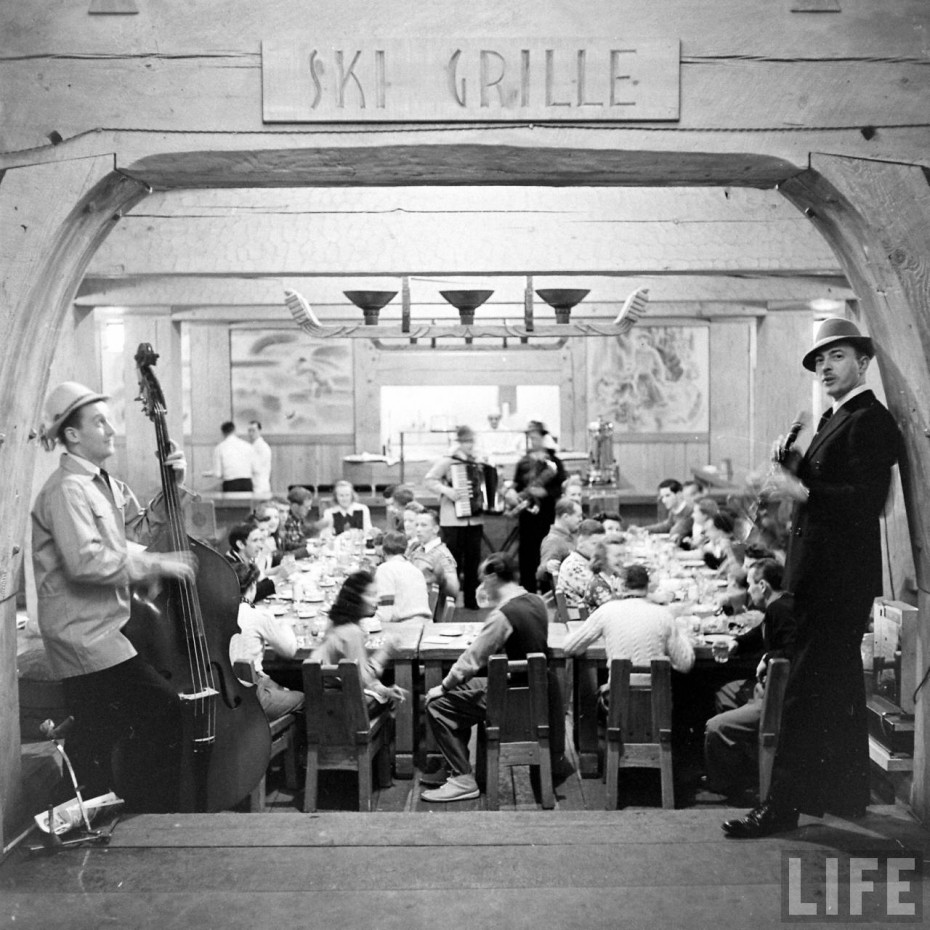 Dinner is served.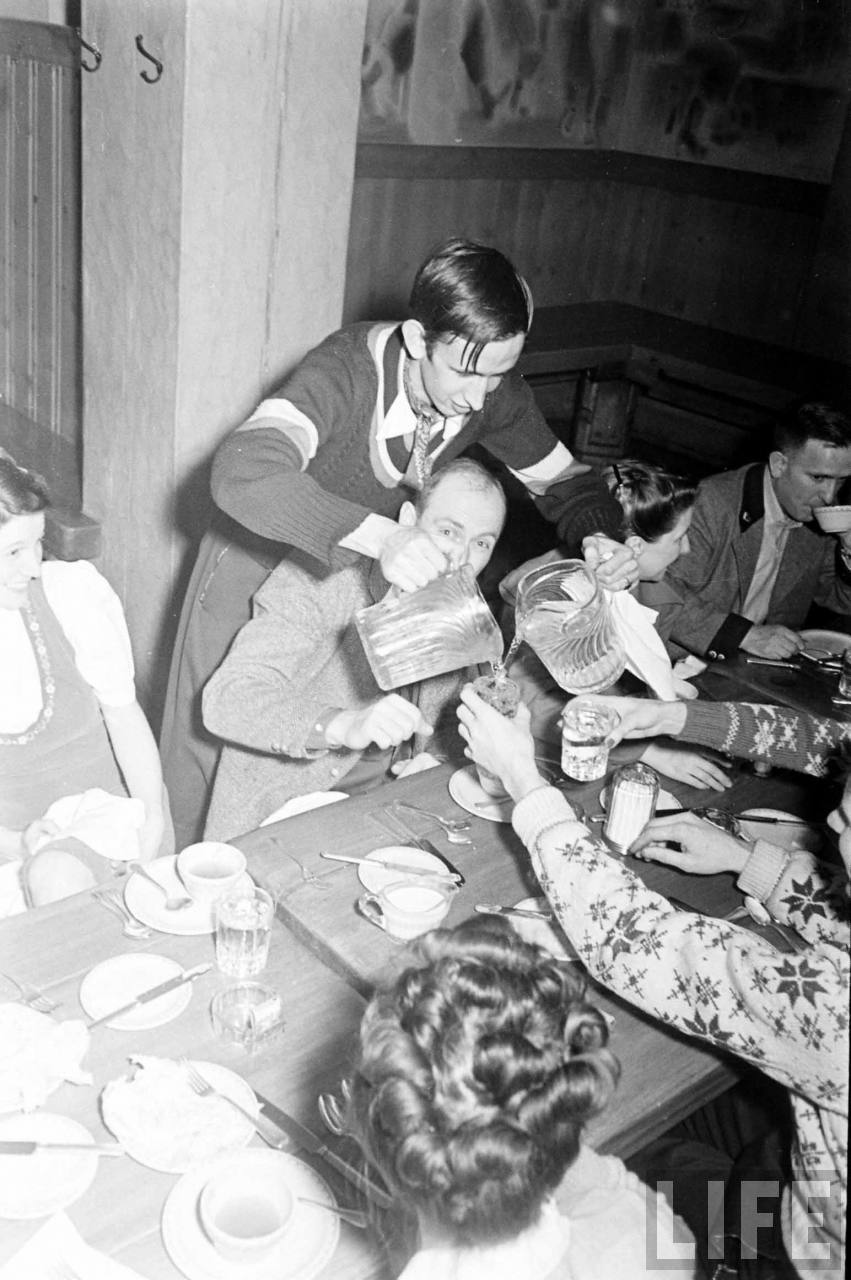 But things get festive rather quickly. This is après ski, after all.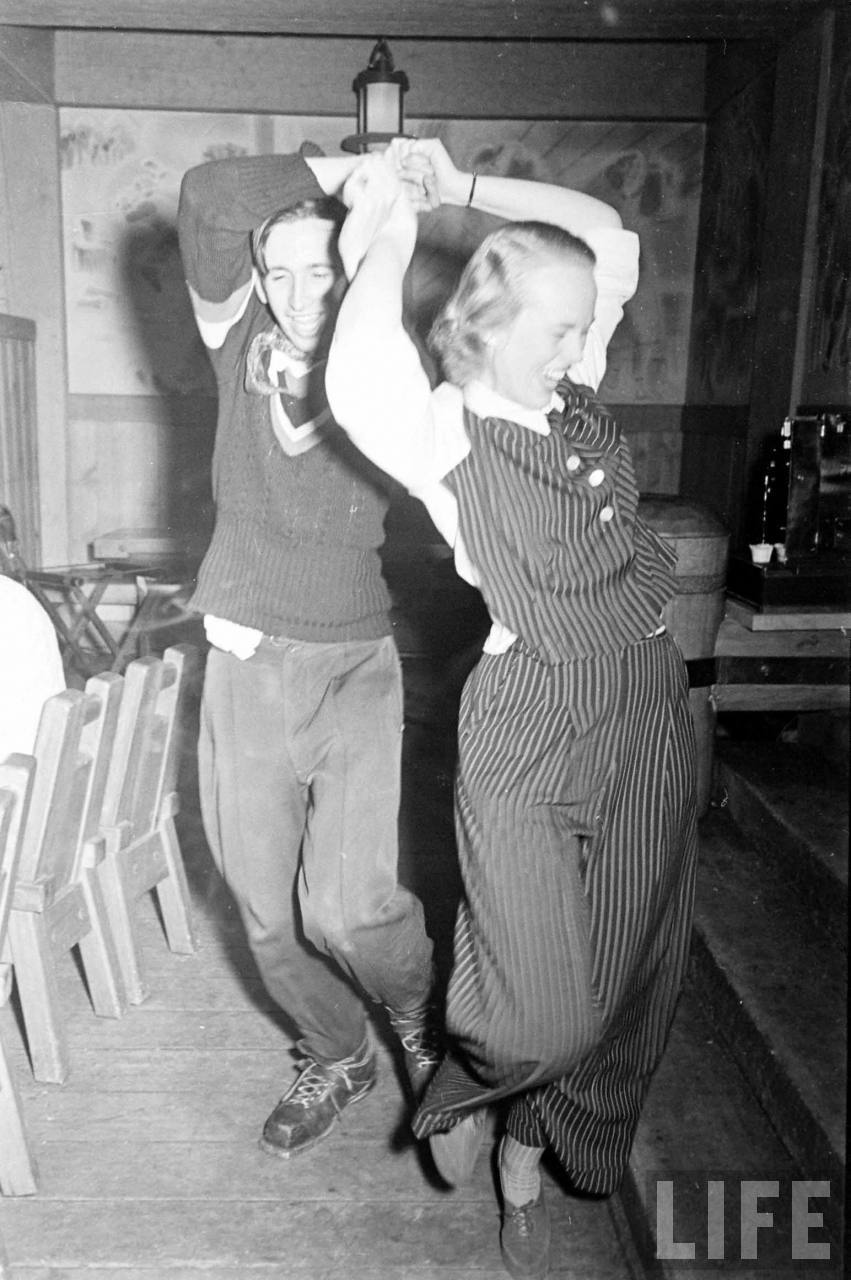 It begins with some innocent dancing…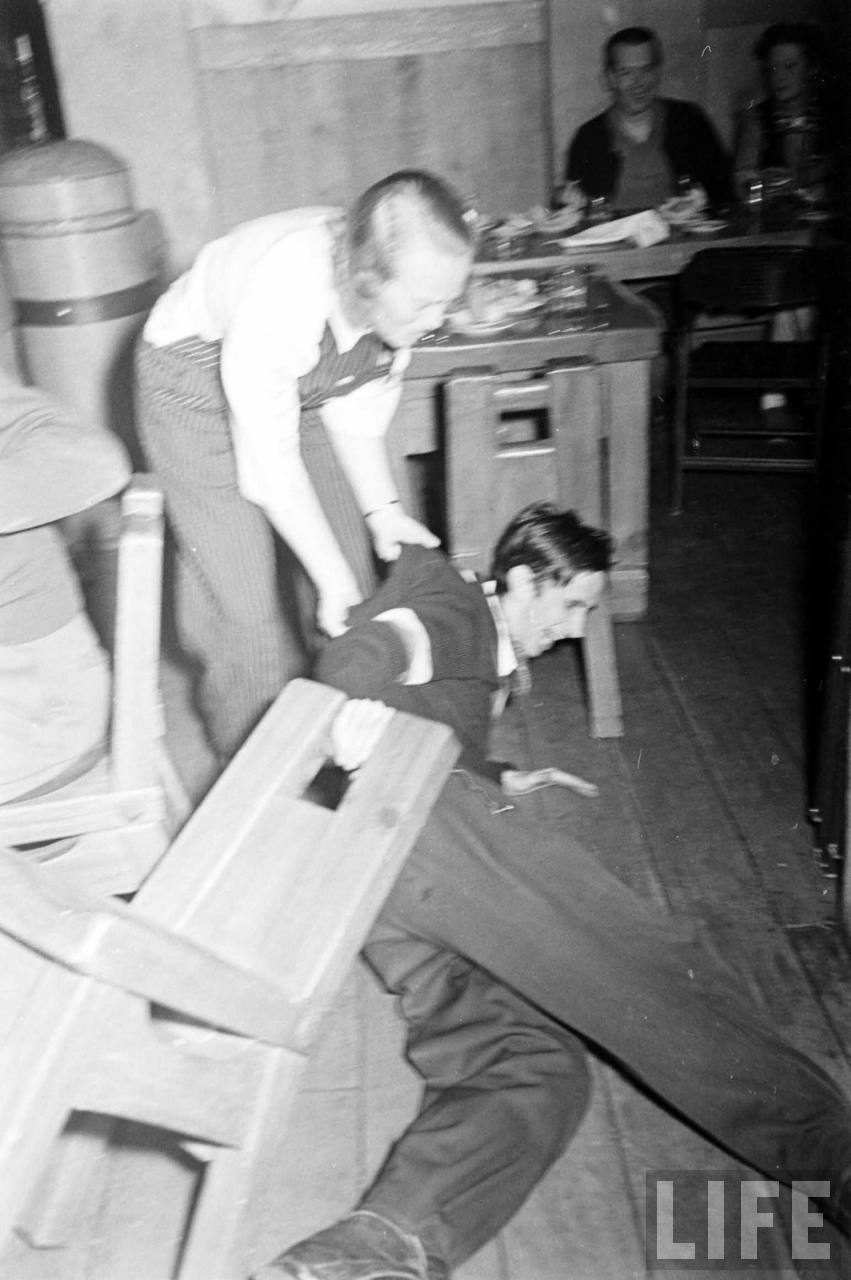 But a long day of skiing seems to have thrown a few guests off their balance.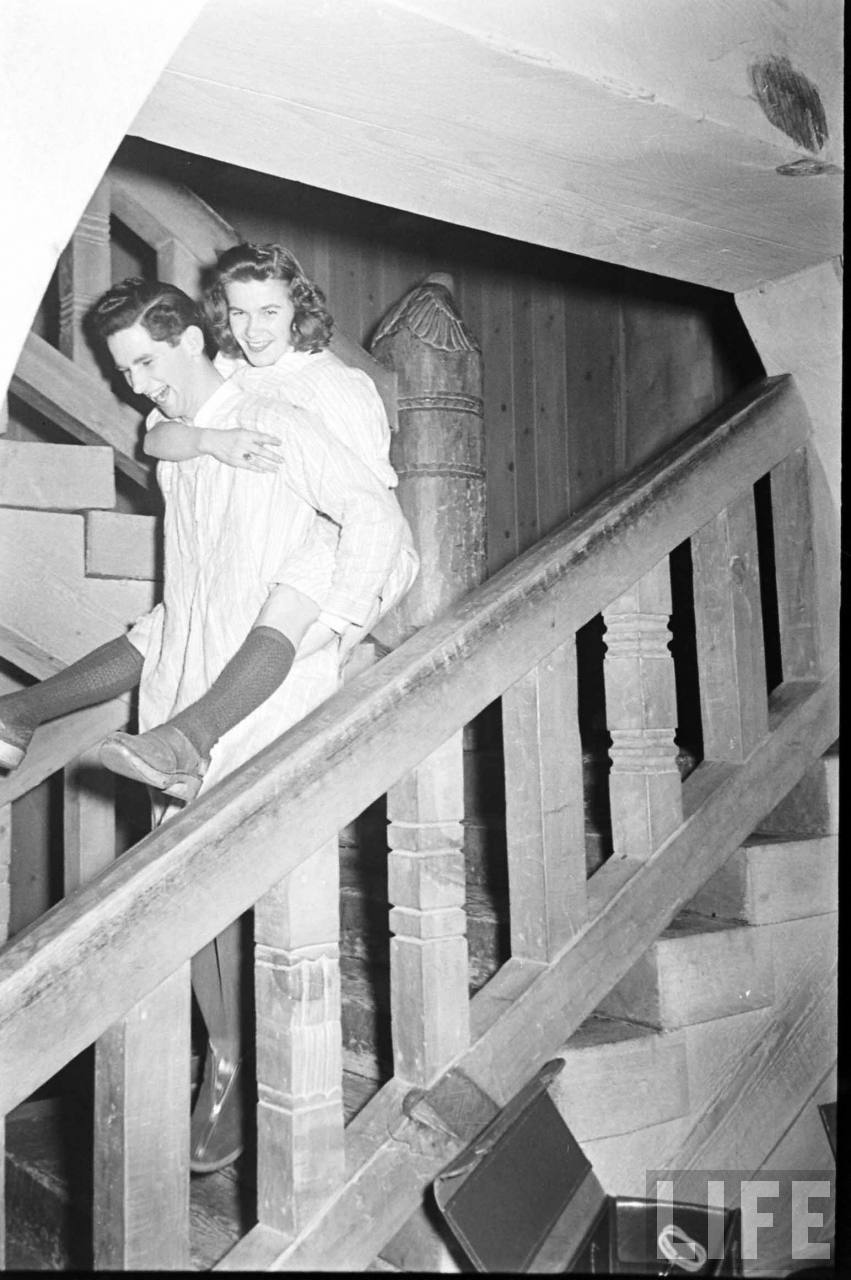 It must be the mountain air…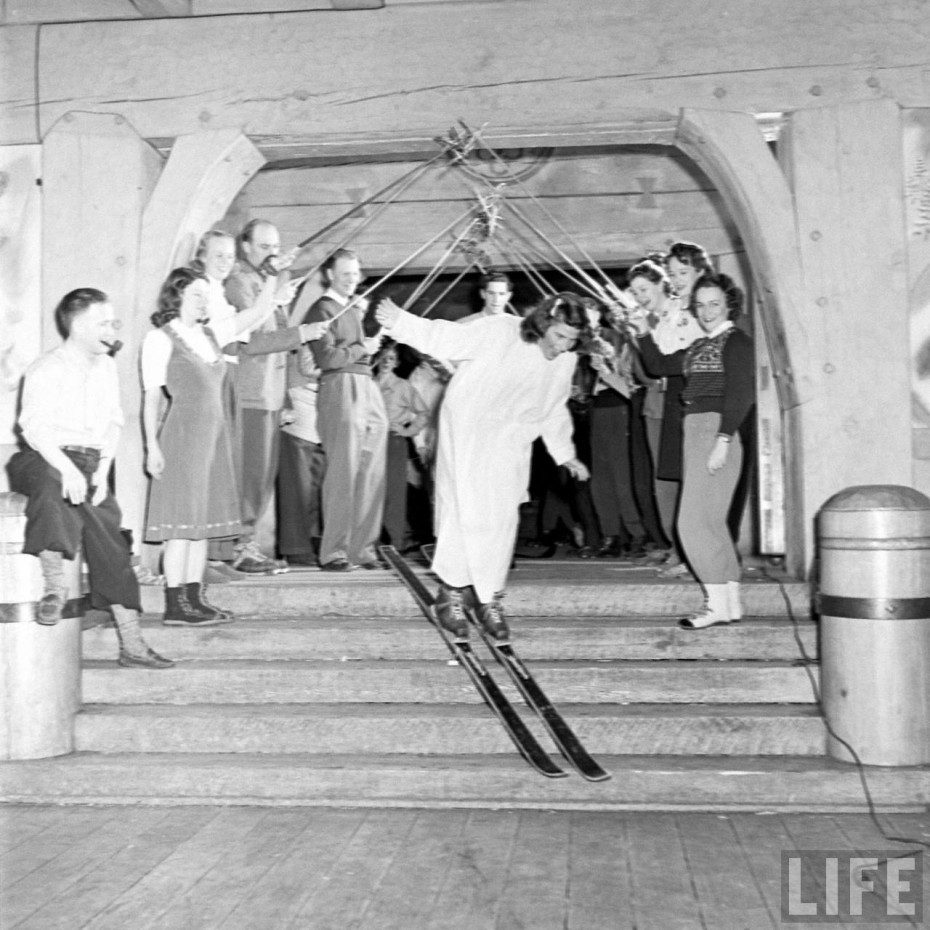 And then of course the skis come out …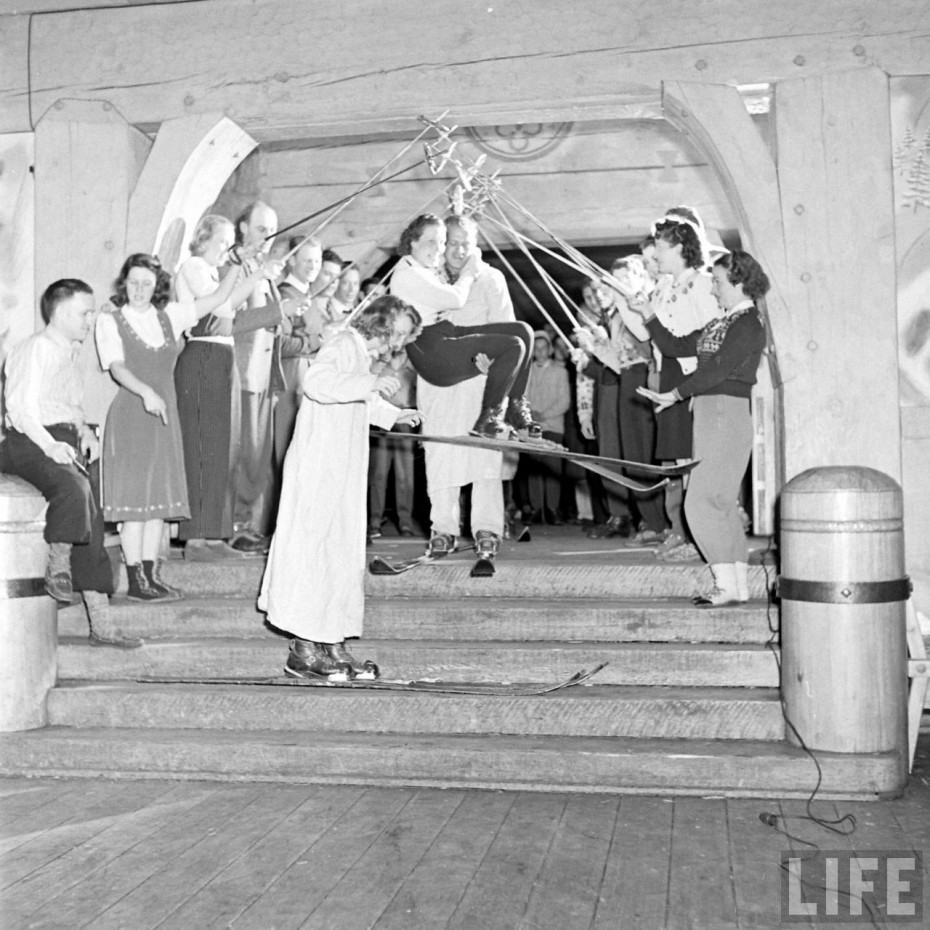 But that graceful technique is nowhere to be seen…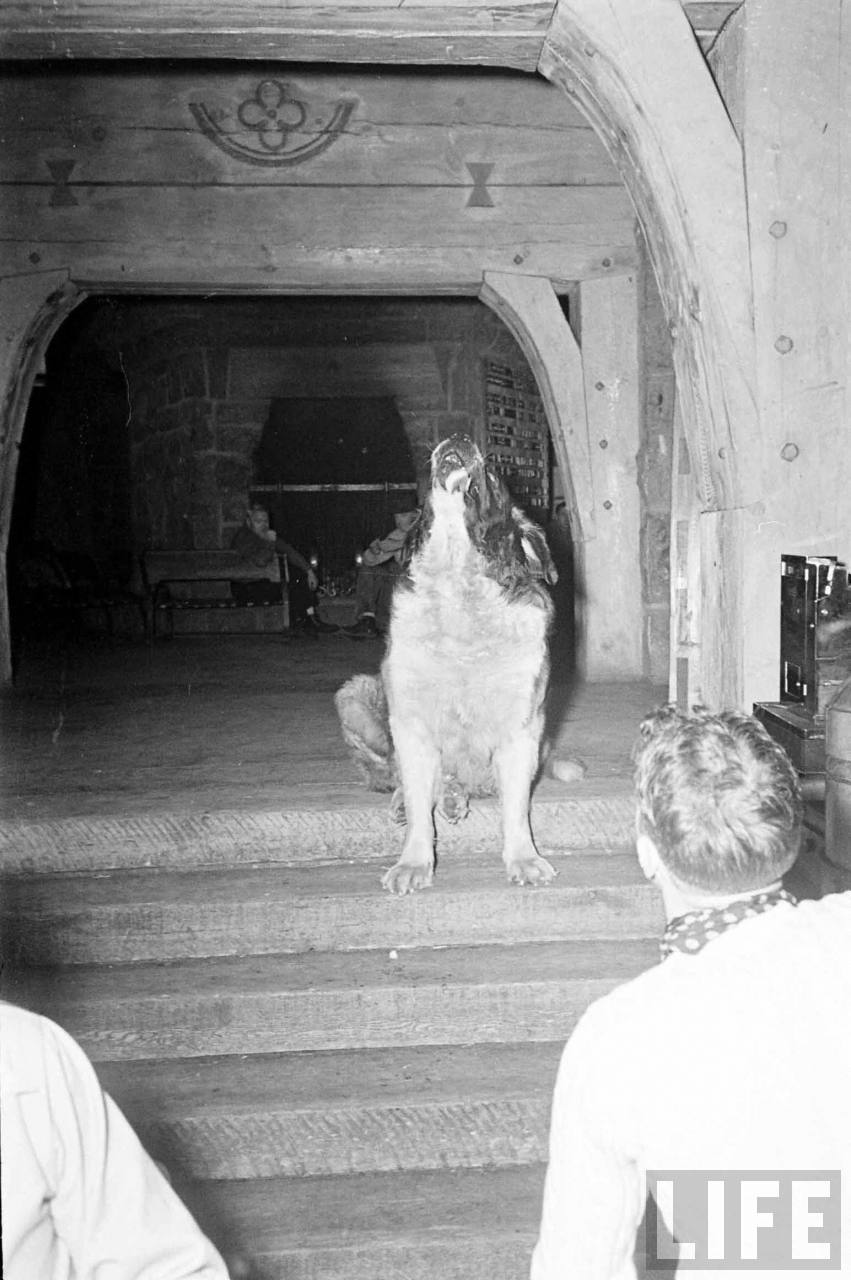 Suddenly, Beethoven emerges and howls from the steps. Everyone to bed!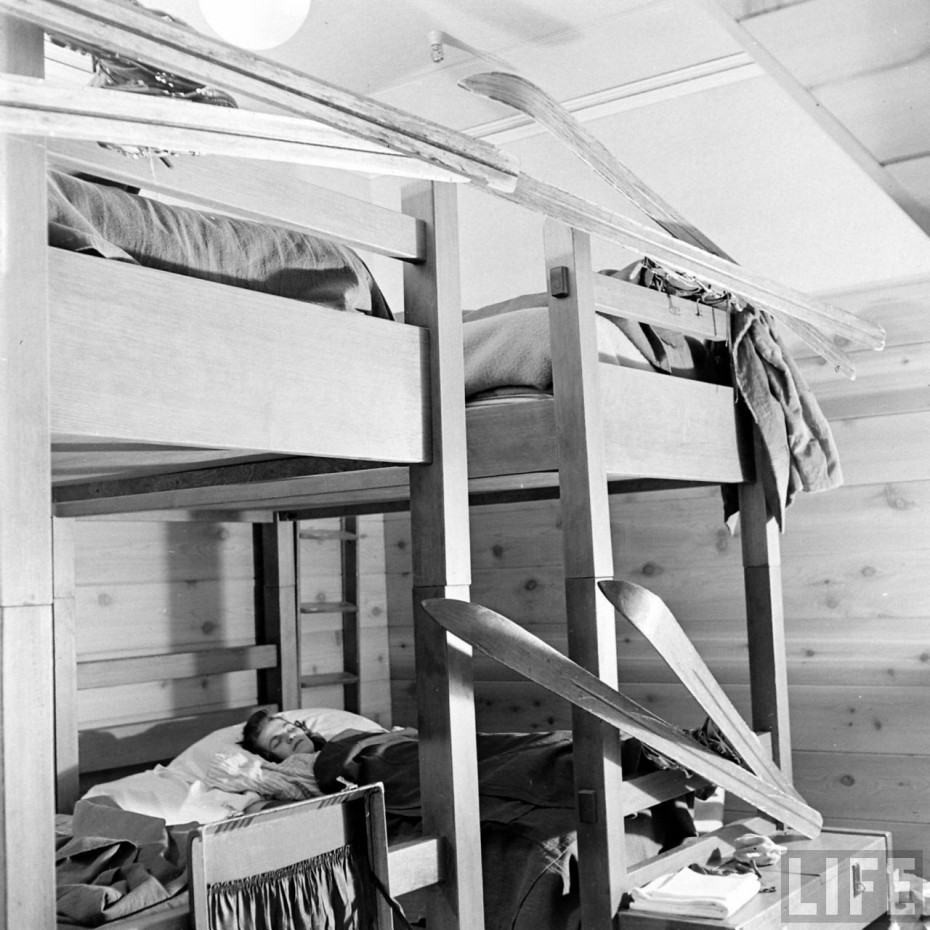 Should we tell them?
Let sleepy skiers lie…
All images from the LIFE Archives by Ralph Morse, 1942. Timberline Lodge Website here.