You could stand in the endless line at Ladurée, queuing up with the other macaron zombies, or you could go on a little hunt, off the beaten path for somewhere slightly more worth your precious time in Paris …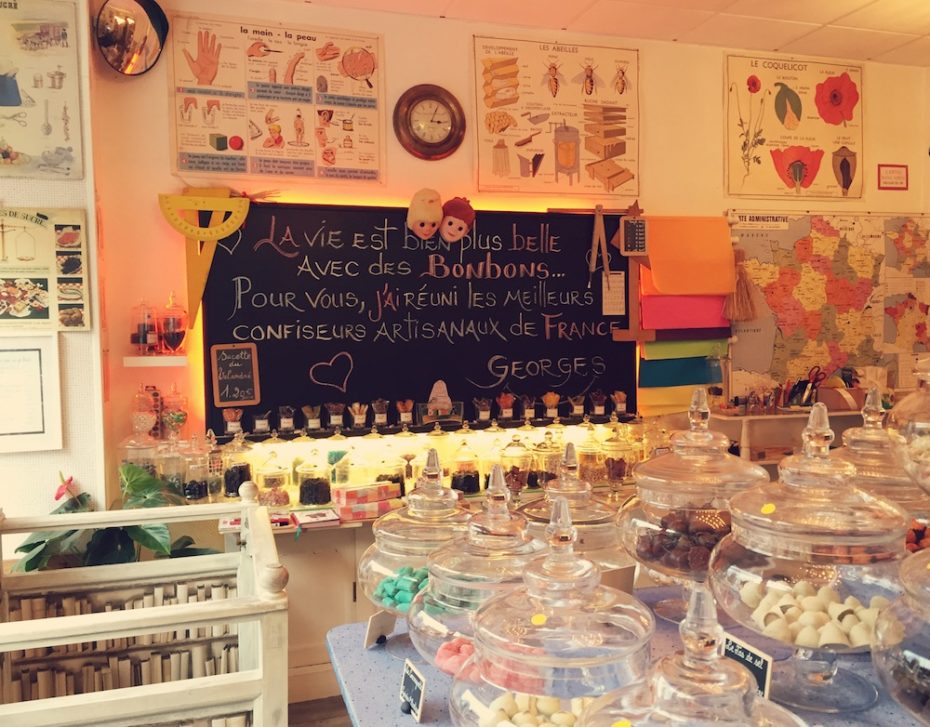 After working from home for far too long, I recently found a studio space in the old latin quarter of the 5th arrondissement and little by little, I've been stumbling upon local gems I'd never noticed before. One of my favourite discoveries is the most whimsical sweet shop you're likely to come across in this city, perhaps the world– Le Bonbon Au Palais. The stage is set in a charming 1950s French classroom; step inside a pastel-coloured time machine to childhood…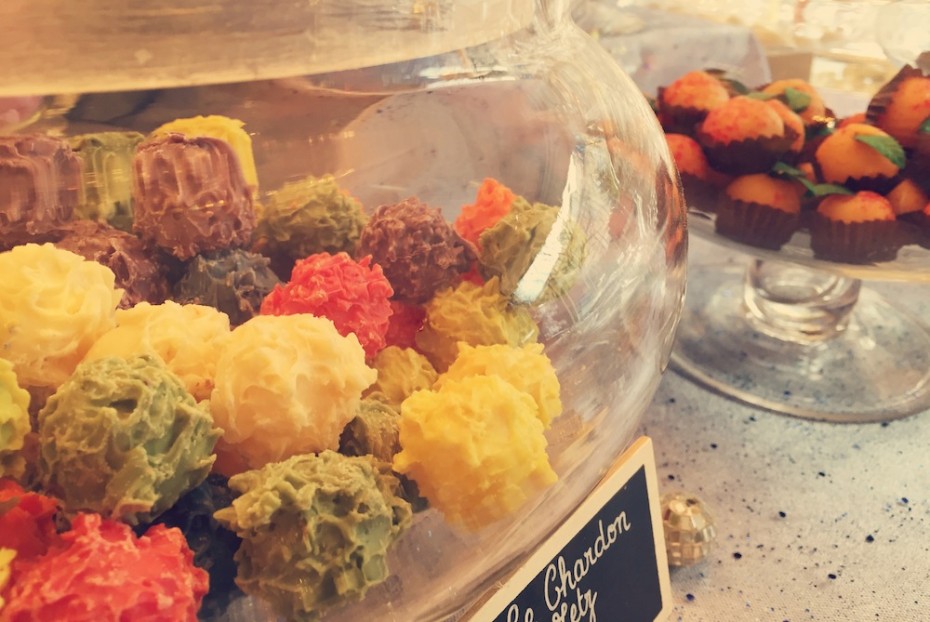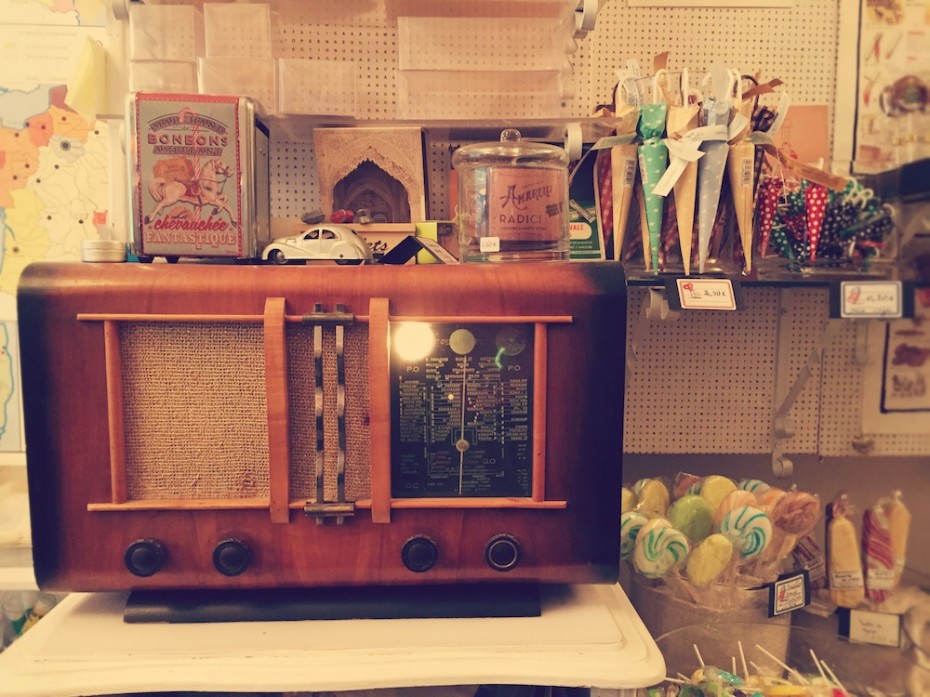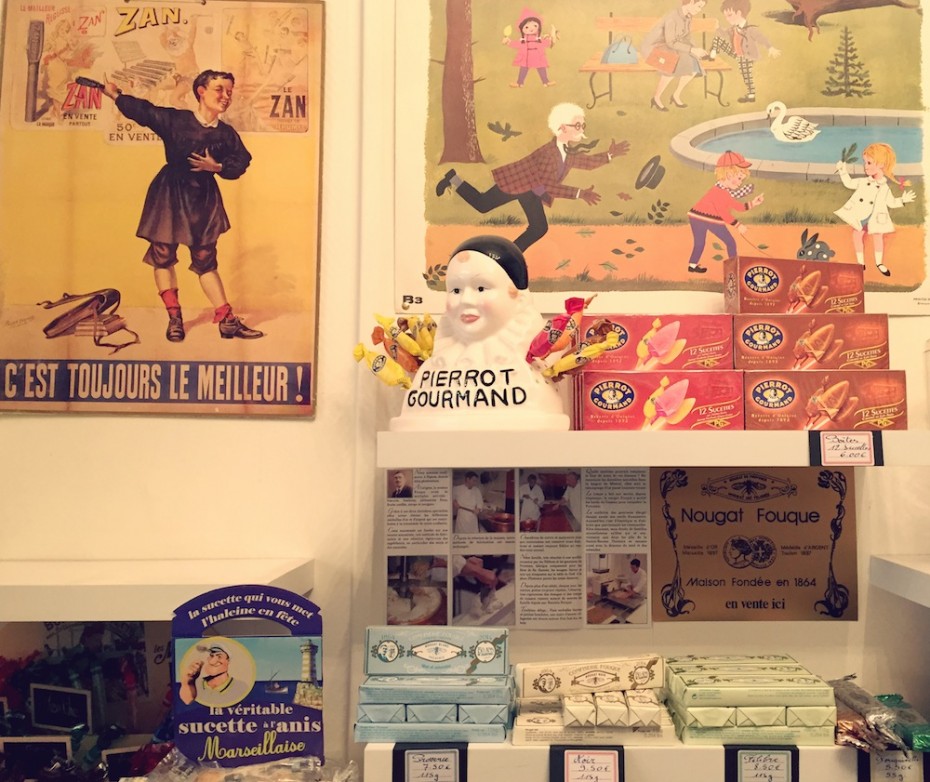 From platters of exotic candied fruits to jars filled with "guimauve" – old fashioned marshmallows, Le Bonbon au Palais stocks some of the rarest candies in the world…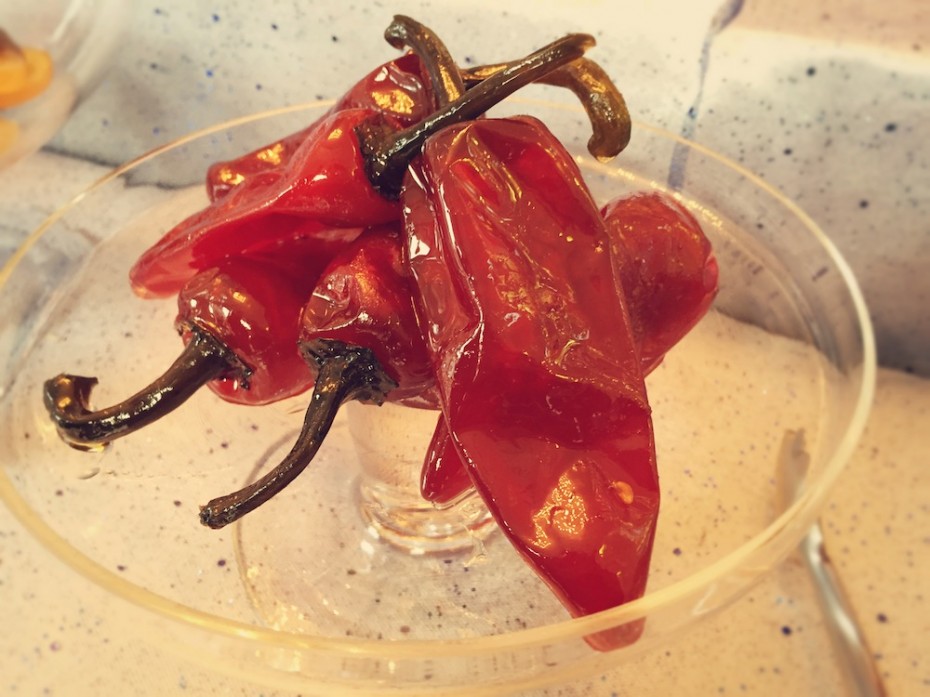 Georges, the owner with the warm smile and an incurable passion for confectionary, literally curates his candy from small towns all across France. His sweets are so rare that each candy has its own patent from the age-old artisanal houses still producing them in the same little villages where they were first concocted more than a century ago.
These patents protect the sweets from big confectionary companies copying their recipe or shape. Some houses even deliberately add various secret "flaws"; specs of floral extract embedded in the candy to prove authenticity. Ask Georges to show you some.
And you won't find any artificial flavouring in his bonbons, naturally.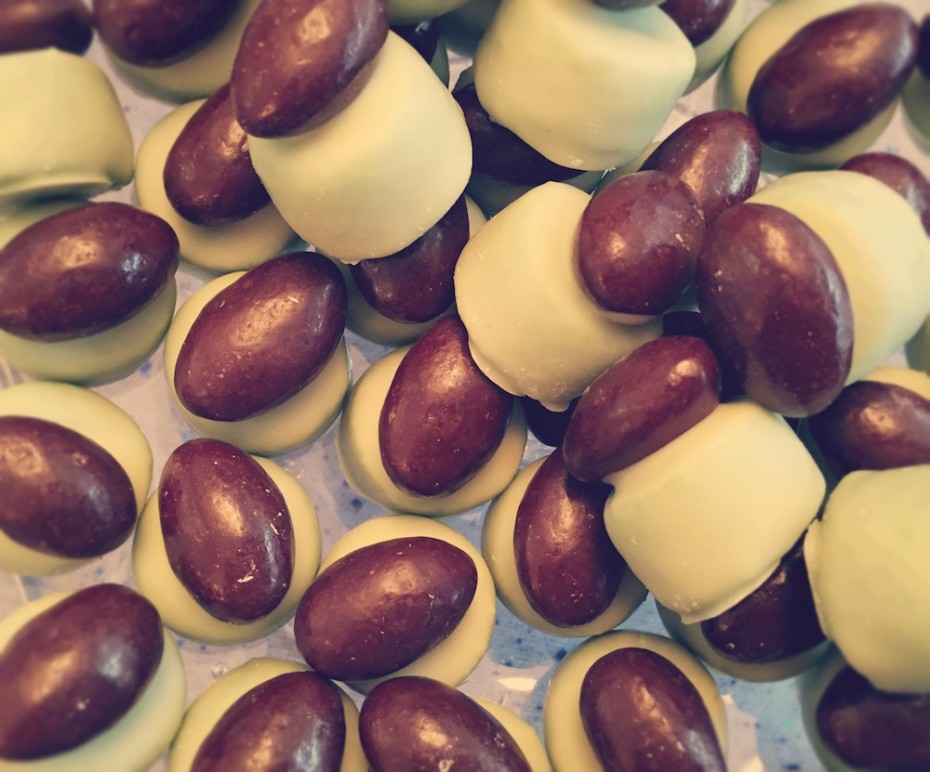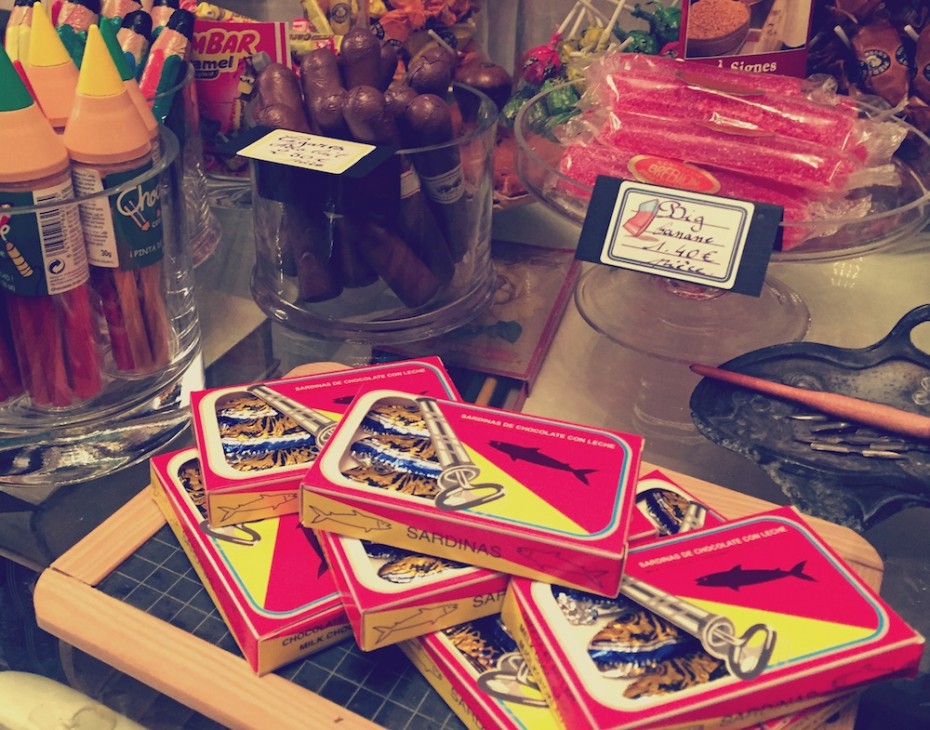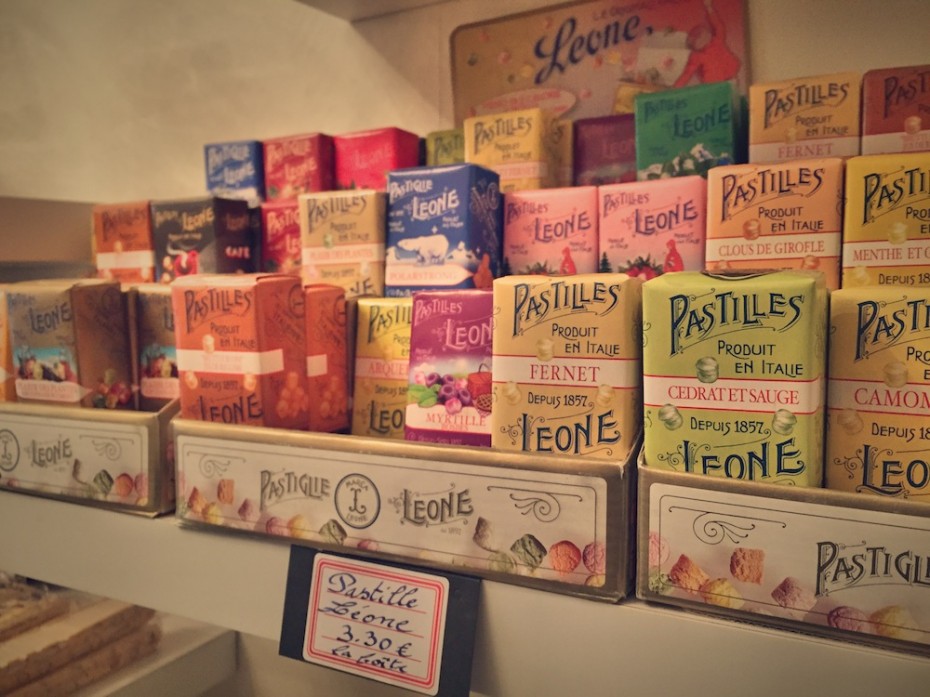 Le Bonbon au Palais is a shop full of nostalgia and the evocative décor has clearly taken years to collect, plucked from the tiny village sweet shops Georges has visited on his curating travels no doubt.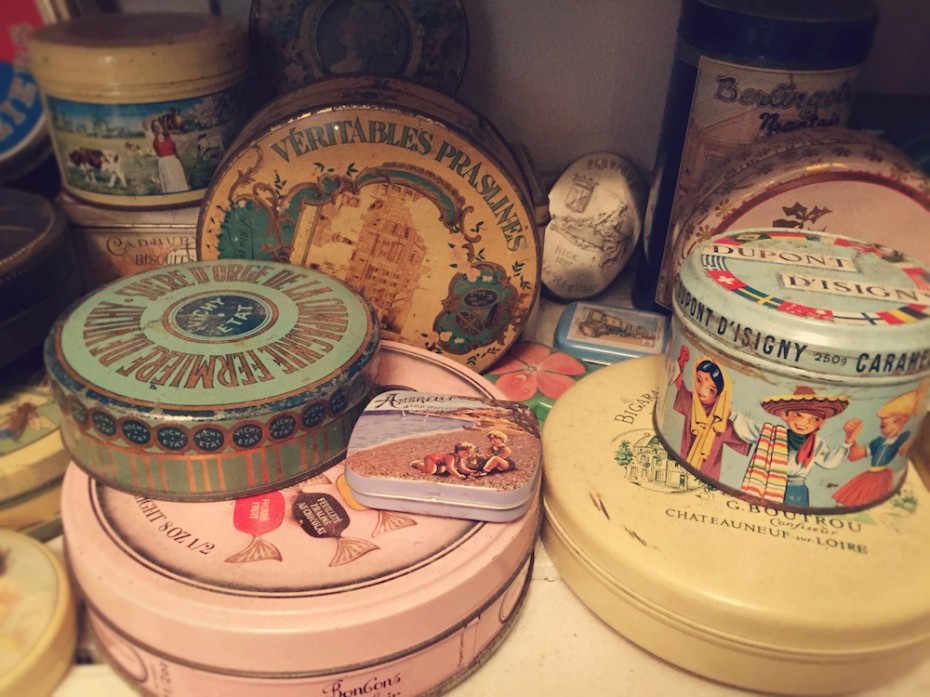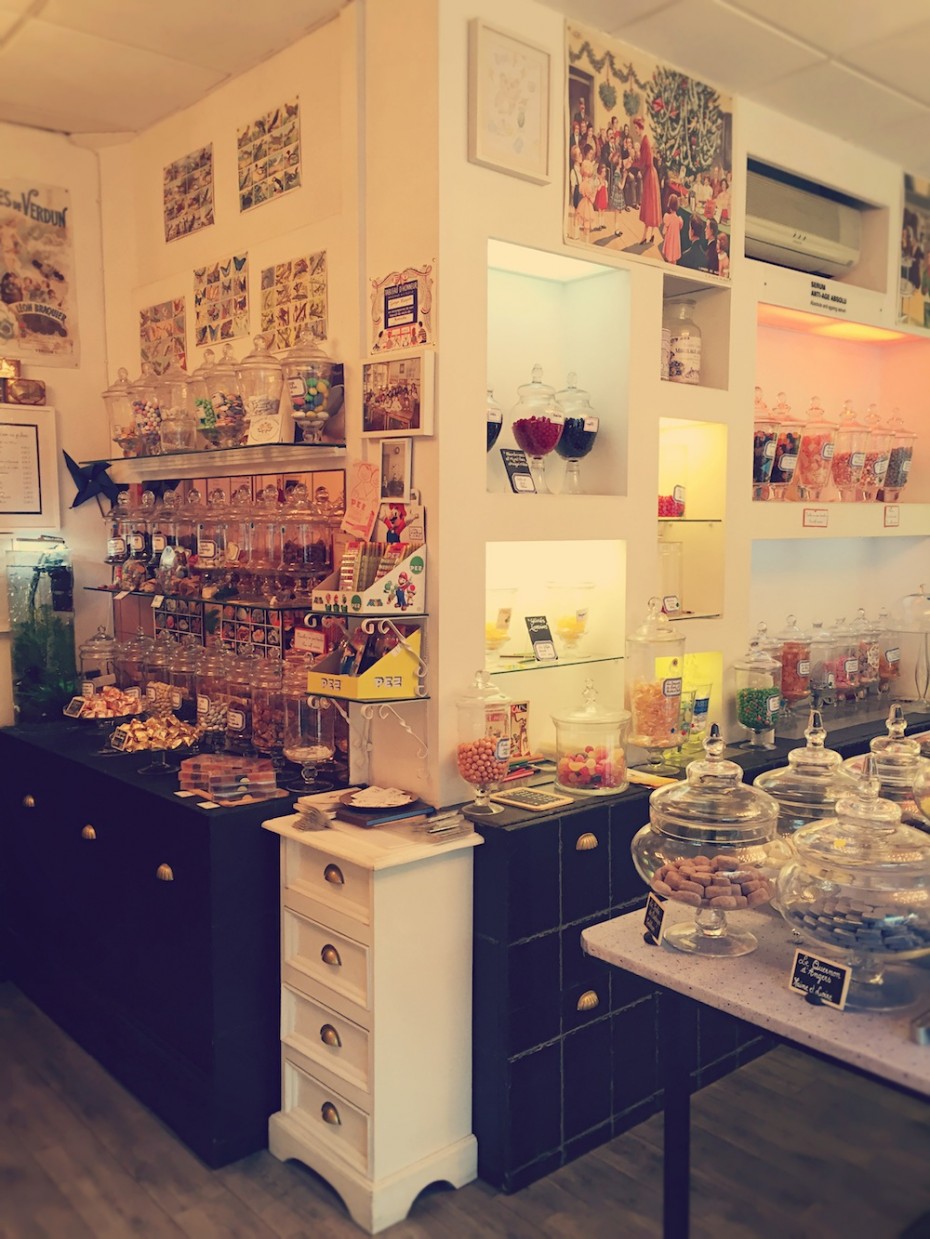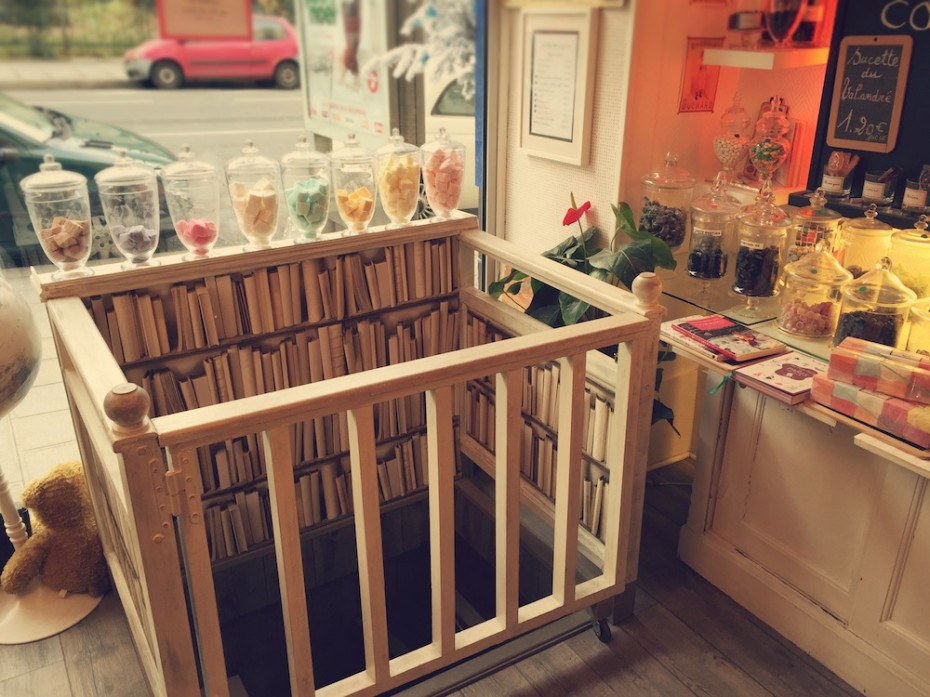 Gotta love that trompe-l'œil staircase…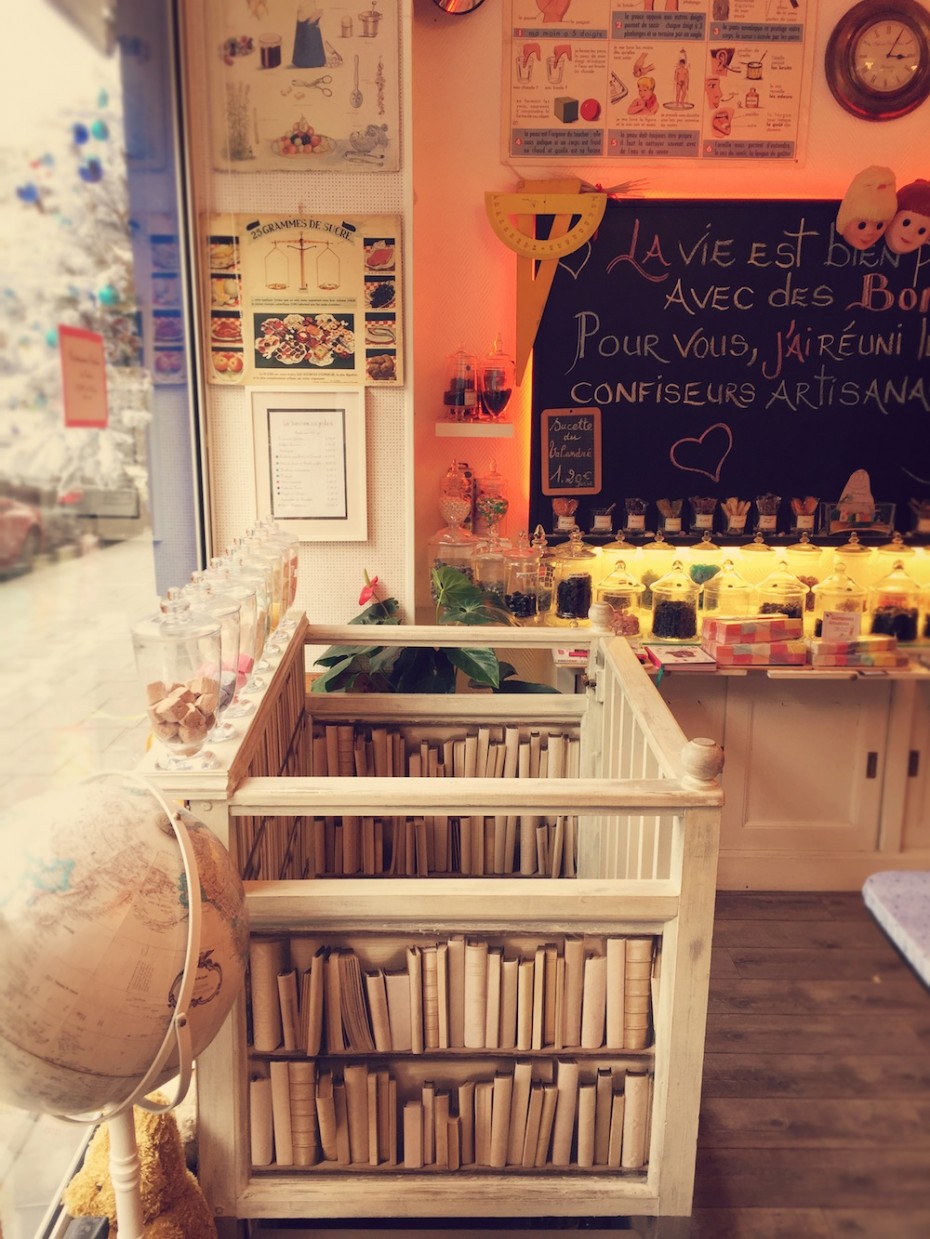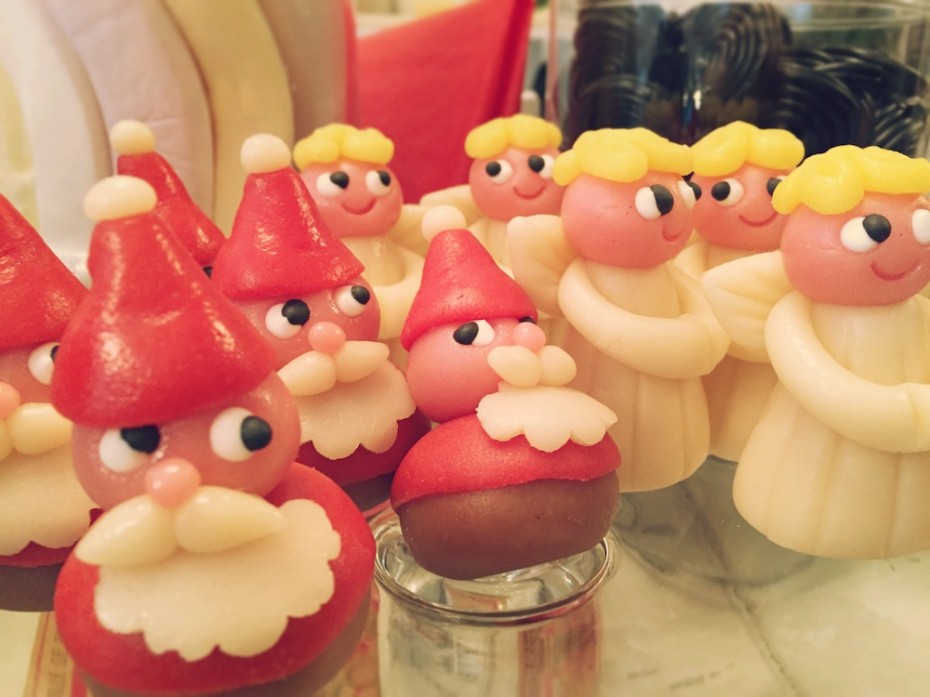 But of course, 'tis the season, and you just can't help but feel a little more Christmassy inside a candy store …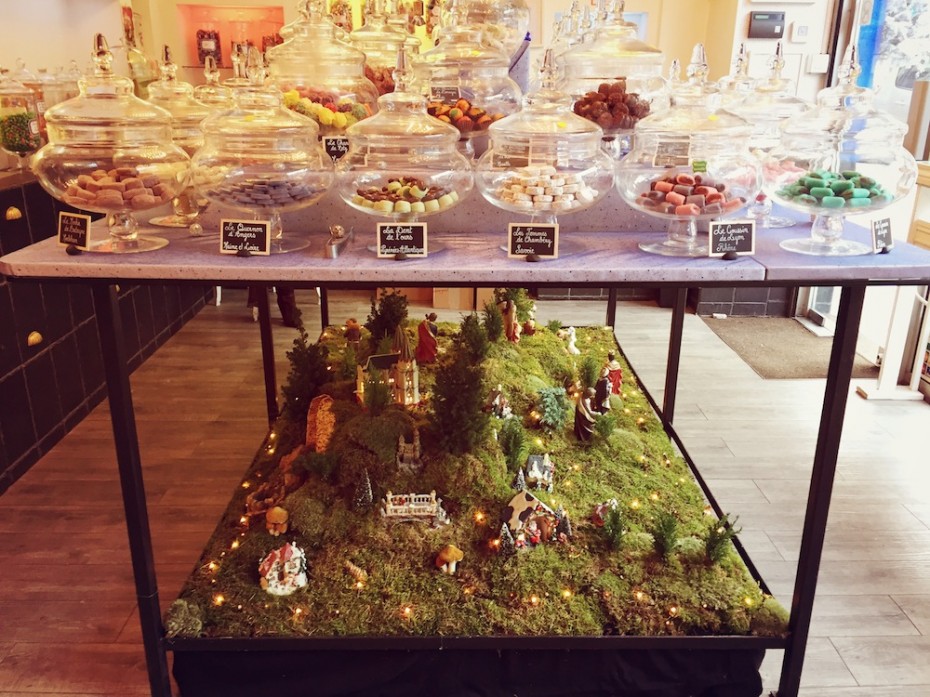 Especially one with a giant crèche! These elaborate nativity scenes I remember constructing with my grandparents as a child are somewhat of a disappearing French tradition, so I was particularly tickled to have found one this year!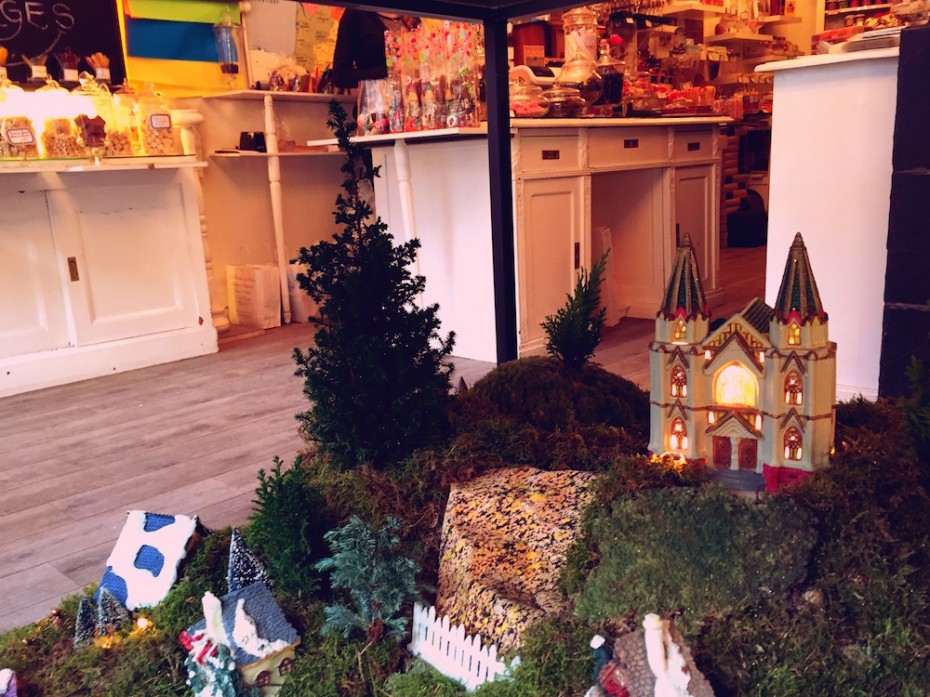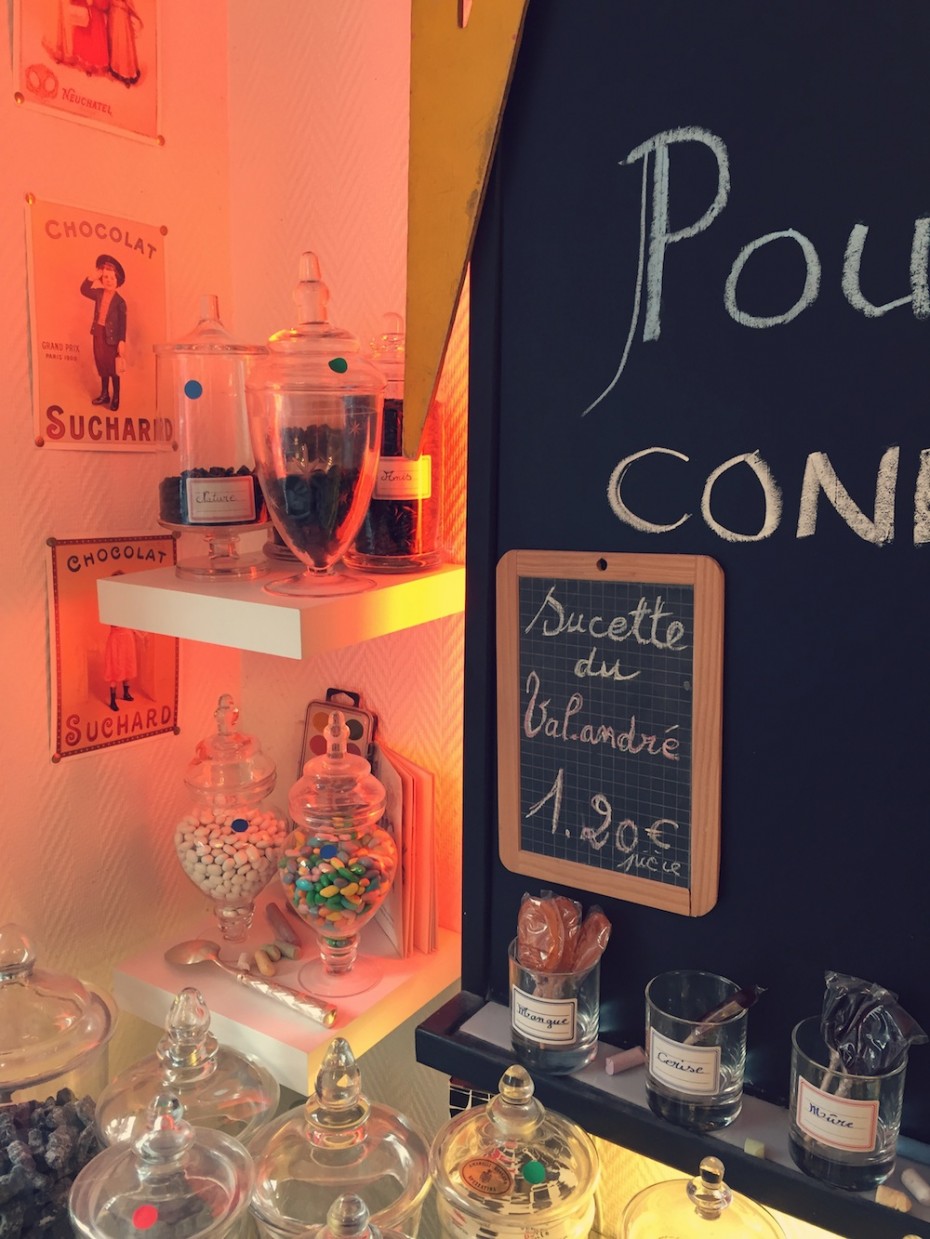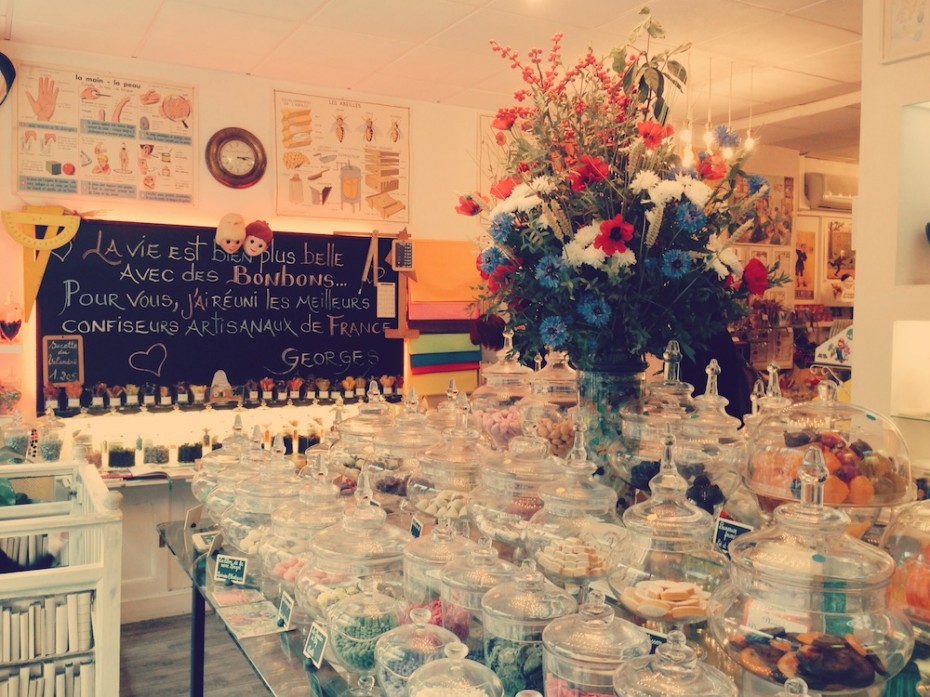 Once you've made your selection of the rarest French bonbons, take your bag of goodies and wander the streets of Ernest Hemingway's old hood whilst tasting the very same sweets that Parisians would have been treating themselves to in the Belle Epoque.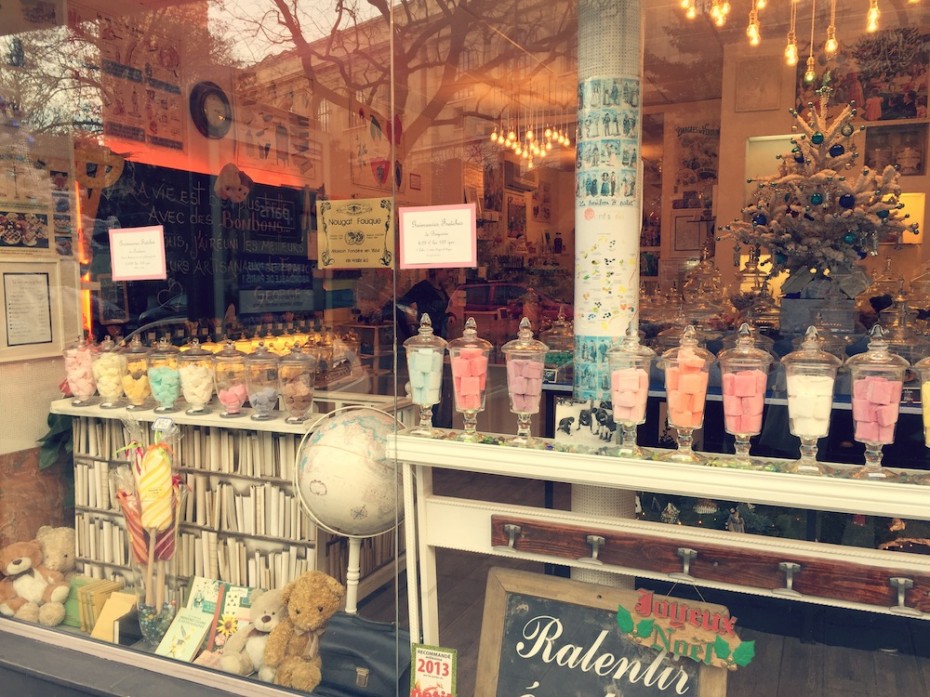 Find Le BonBons au Palais at 19 Rue Monge in the 5th arrondissement. Closest métro: Maubert Mutualité.