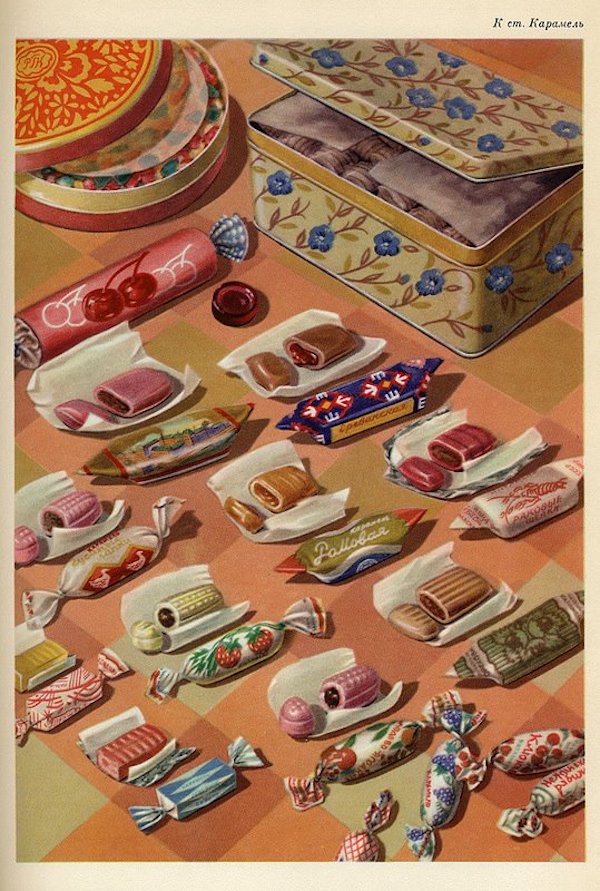 Beneath the wrappers, our favourite sweets are packed with many eyebrow-raising tidbits. So with Halloween around the corner, let's go trick-or-treating for a few odd candy facts to spew at your friends & family while you devour your kids Halloween loot…
So, Where Did Candy Begin?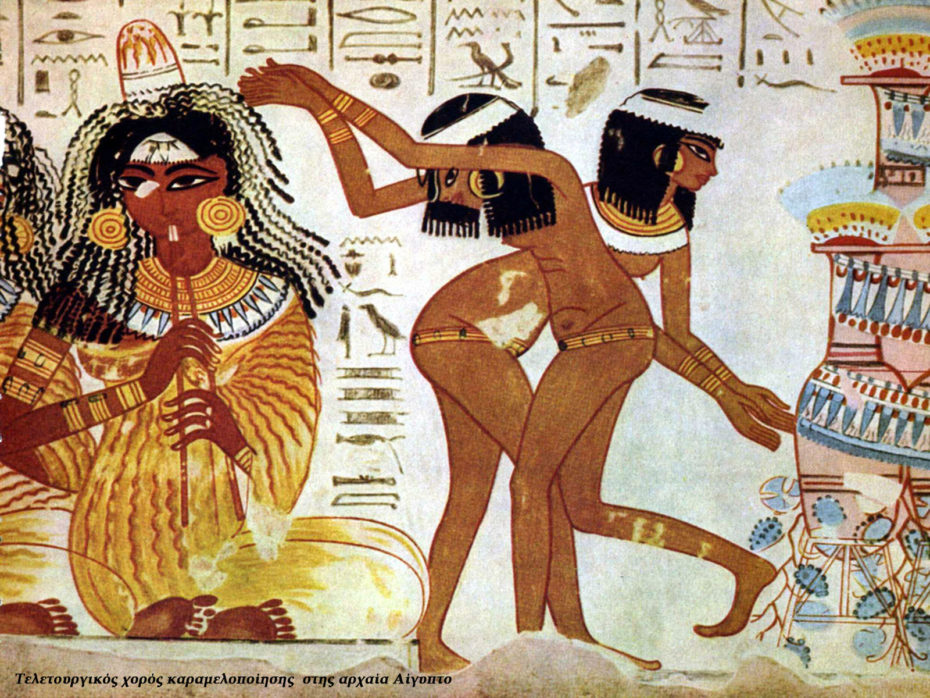 With the Egyptians of course! Historically, honeycomb has been an ancient precursor to candy as we know it today. The first candy was used by the Ancient Egyptians for cult purposes and in ancient times, the Egyptians, Arabs, and Chinese made candies with fruits and nuts that caramelized with honey. By definition, let's say candy is simply a treat in which sugar is the principal ingredient. Back in India's BCE days, candy was popping off like crazy once folks realised they could boil sugarcane down into sweet cubes, calling it Khanda. The Native Americans throughout North America derived sugars from trees, bushes, grasses, and cobs which they used for flavor and health, and as a preservative.
The two oldest candy types are licorice and ginger. And for much of history, up until the Industrial Revolution candy was often used medicinally (i.e. to soothe throats). Hard candies were inspired by the candy coating pharmacists applied to medicines to make them more palatable. Even the ancient Greeks wrote that sugar water was good for the bladder and helped with kidney stones.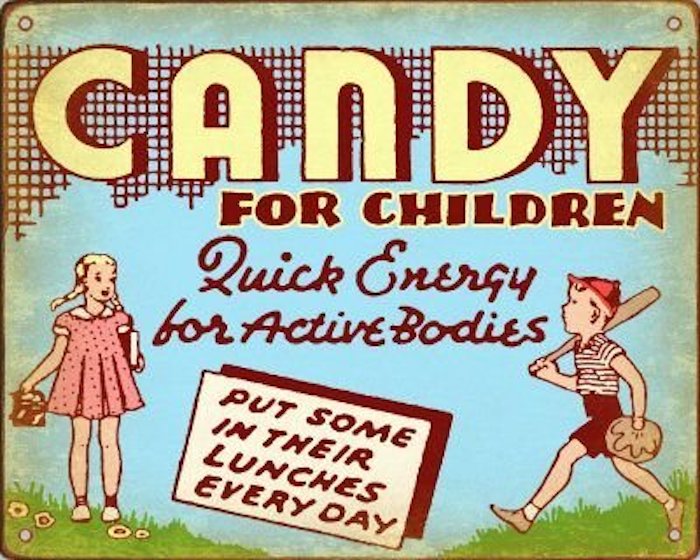 For more candy history, we came across the nation's only researched-based historic candy store, specializing in candy from the first in history through the mid-1900s. True Treats Candy is based in West Virginia but has an online store too.
"This isn't so much a candy store as it is a museum that sells its Confectionery displays. True Treats traces the history of old-school sweets—and we mean old, old school, like hickory bark, enjoyed by the Iroquois—to 19th-century Buttermints and retro faves such as Goo Goo Clusters, Mary Janes, and Squirrel Nut Zippers."

Washingtonian Magazine
There's also the "Nonbinary Historian" whose social media is an addictive world of its own; will usually dress up in era-appropriate garb, and then proceed to sample and tell the stories of these unsung sweets.
When Kids 'Smoked' Candy & experimented with Sugary "Drugs"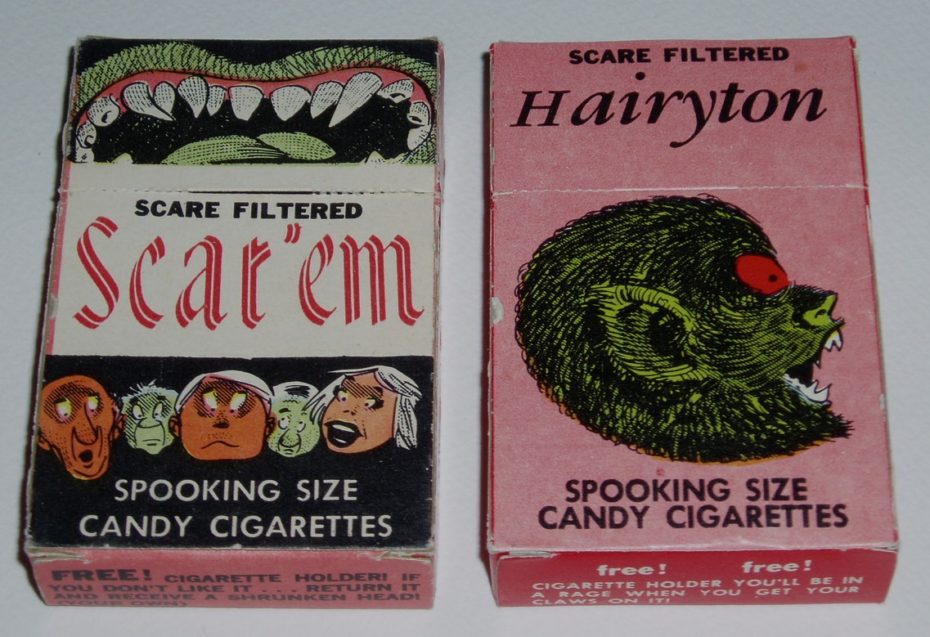 They were the most popular candy in the 1950s. Not surprising, given the momentous rise of the Mid-Century tobacco industry. Candy cigs are still around today, but they were first invented in England in the 19th century, and were basically chalky sugar or bubblegum wrapped in paper. Often, they had powdered sugar that could resemble smoke when blown on by kids. (Yeah, yikes). Although we hate to say it, we love the H-Ween packaging on the retro packages…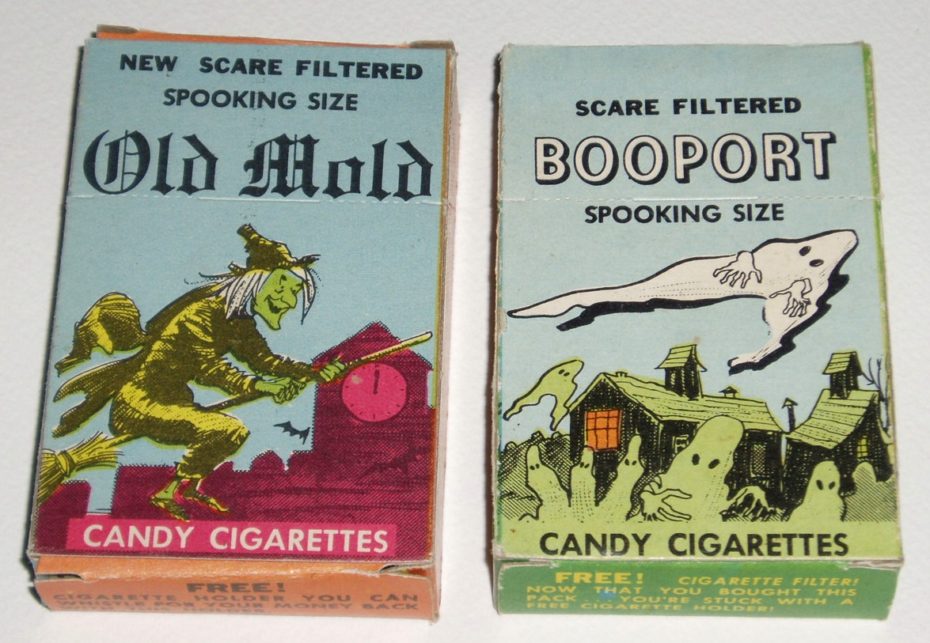 Early 19th century penny candies came in a range of shapes, from shoes and boats to cigarettes and gin bottles, but candy cigarettes are now banned in most countries.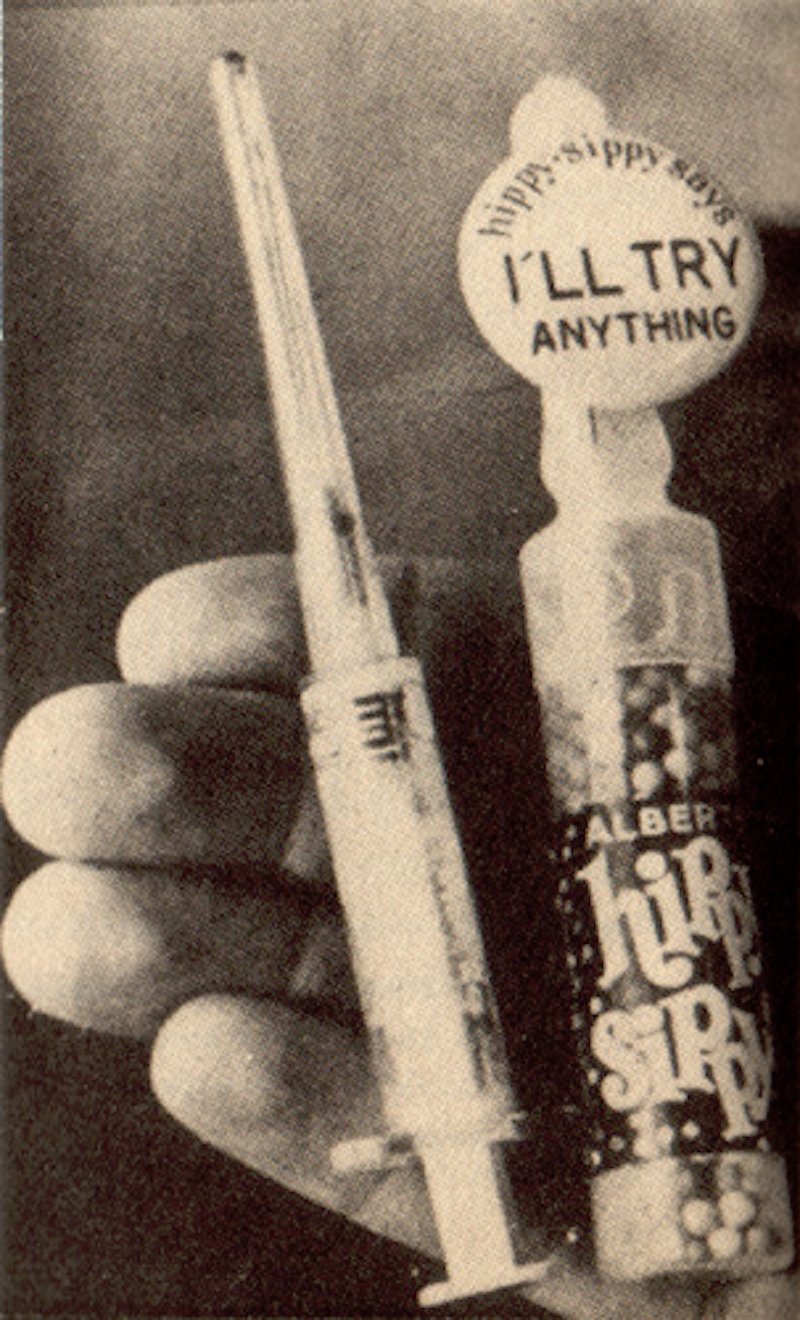 In the late 1960s, a Japanese candy company produced the "Hippy Sippy", a toy resembling a syringe that contained small, multi-colored chocolate pellets that could be "sipped" through a straw on its plastic ampoule-like packaging which, to many disapproving parents, had an uncanny resemblance to a hypodermic needle. The short-lived product was marketed and sold in the U.S, packaged with a badge sporting a phrase associated with the popular "hippie" counter-culture, such as "I'll try anything". The intent was to mimic drug usage in the hippie culture, primarily through the toy being a reminder of heroin. Parents and politicians rallied together to have the candy swiftly removed from shelves.
Why Doesn't banana candy taste like banana??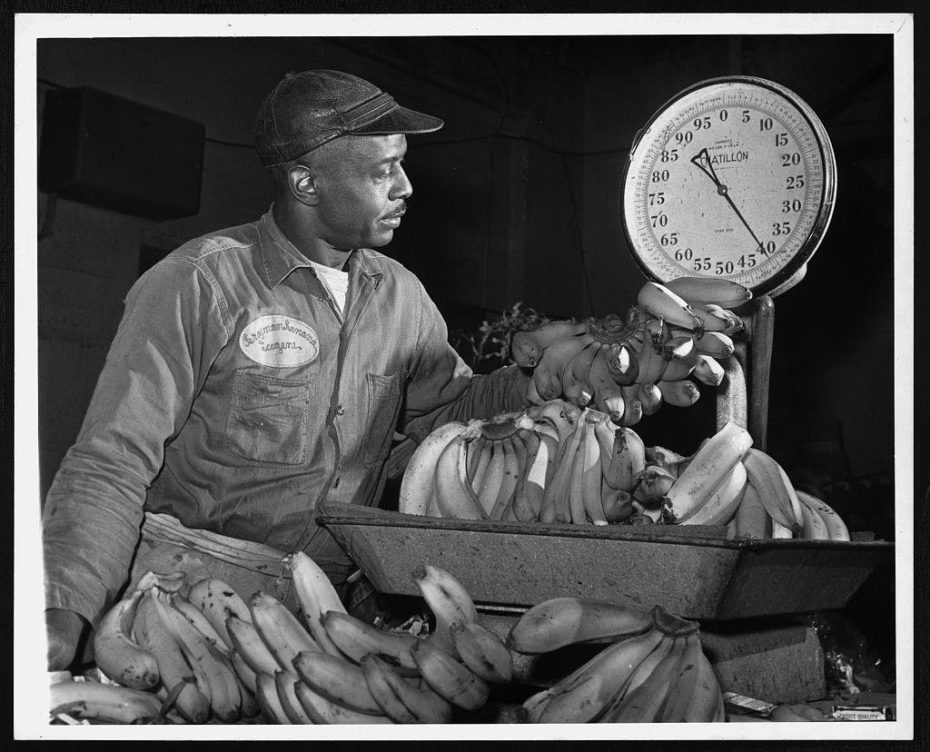 Well actually, it does taste like banana, just not the kind you know. One-hundred years ago, if you lived in Europe or North America, you likely would've been peeling a variety known as the "Gros Michel." Slightly flatter than our present-day bananas (known as the "Cavendish"), it was beloved for its thick skin and sweet taste. It was first taken by French naturalist Nicolas Baudin to the island of Martinique in the early 1800s, and soon it was being cultivated en mass in Central America. They thrived until the 1920s, when a little fungus called "Panama disease" started to wreak havoc. Hence, the obscure 1922 record "Yes! We Have No Bananas".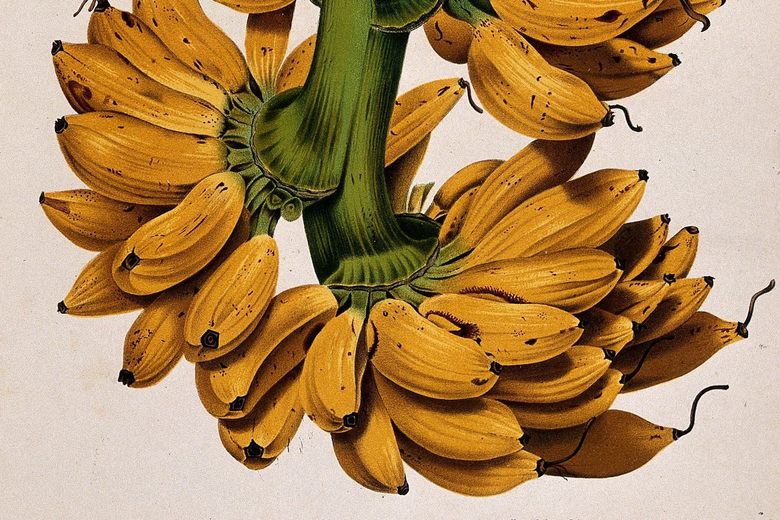 The species bananas went extinct by the 1950s, but their heritage taste has been preserved by artificial flavouring, which had perfected the use of a compound called "isoamyl acetate" that was also prevalent in the strand naturally, giving it that powerful sunny flavour. In that sense, eating modern-day Banana Runt candies is like chewing on ghost fruit, or hopping in a taste bud time machine…
Cramming "Dinner" in a Candy Bar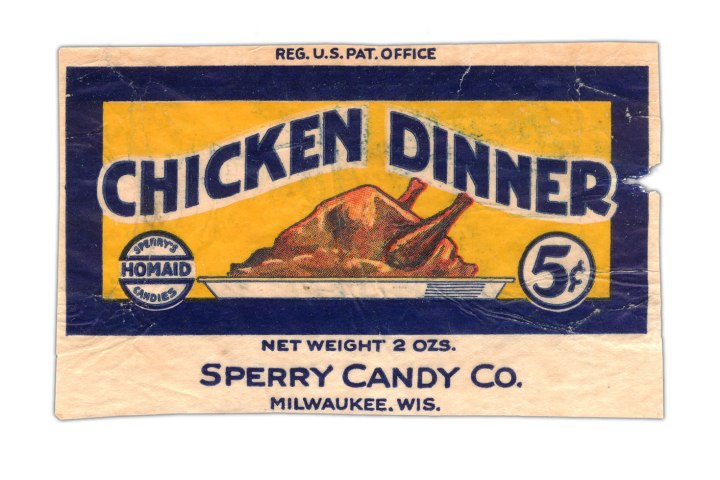 Marketing at its finest? During the Great Depression, many candies used words like "dinner" and "sandwich" in their names. In the 1920s, the Midwestern Sperry Candy Company came out with a self-proclaimed "high grade" candy meant to fill up tummy's *like* a chicken dinner. In reality, the bar was filled with nuts and ceased production in the 1960s. These days, it's a bittersweet time capsule candy that reflects both the rise of aggressively imaginative marketing and war rations in first-half of the 20th century. Its spirit lives on the chick-o-stick candy bar, if you ask us.
Jelly Babies, previously Orphans & Mascots of War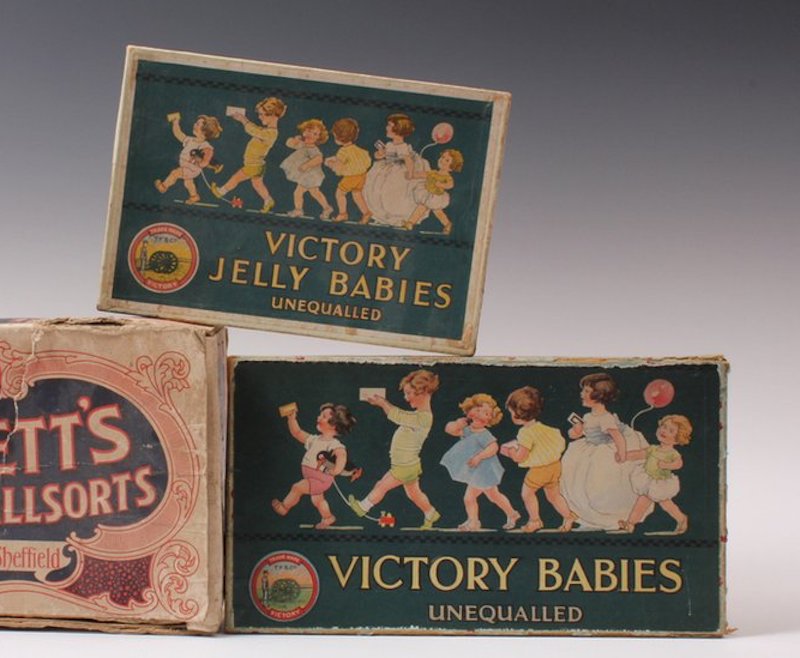 Turns out, Jelly Babies were initially called "Unclaimed Babies" when they first appeared on the market in England in 1864.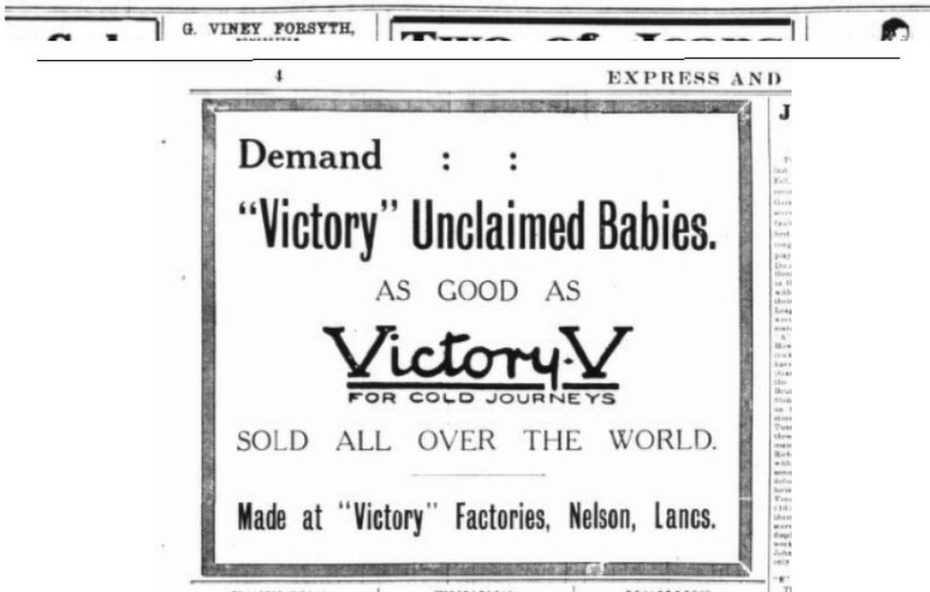 Once WWI rolled around, they were rebranded as "Victory Babies", after brief suspension in production in WWII (alas, wartime shortages = less candy) before landing on the name Jelly Babies in 1953.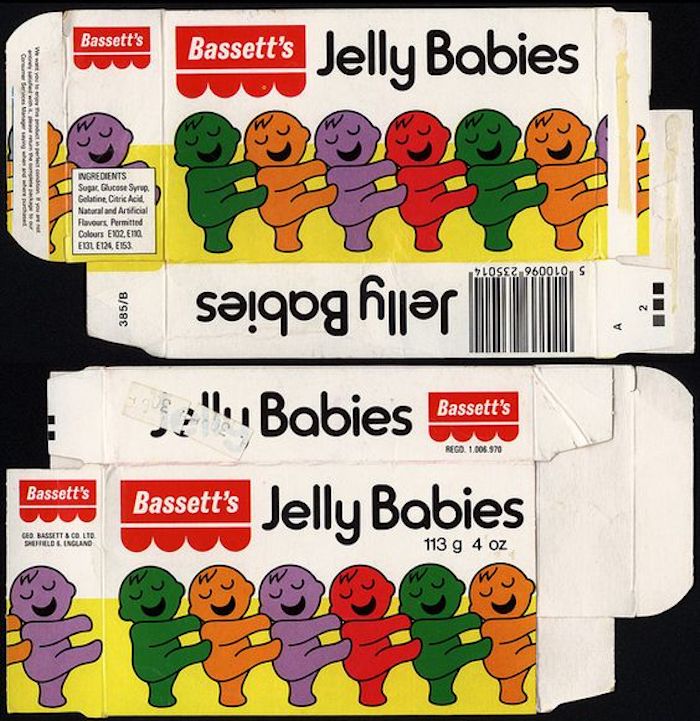 M&Ms Were Inspired by Soldiers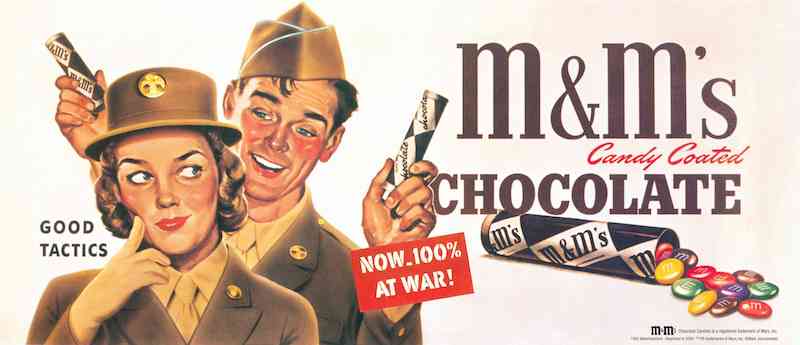 M&M's came out in 1941 as the flagship product of the Mars Wrigley Confectionery division of Mars, Inc. They were also inspired by a method used by soldiers during the Spanish Civil War, in which morsels of chocolate were coated with sugar to keep them from melting. Hence, the slogan: "Melts in your mouth, not in your hand." During WWII, they were actually exclusively created for soldiers, and they even became the official candy of the White House when First Lady Nancy Reagan tossed them to Russian kids during the summit. (Surprising, given that Ronald was a die-hard Jelly Bean lover.)
The US Senate's Secret Candy Stash
Speaking of candy and politics, it turns out there's a secret candy drawer in the United States Senate – despite the fact that there's supposedly no eating allowed on the Floor…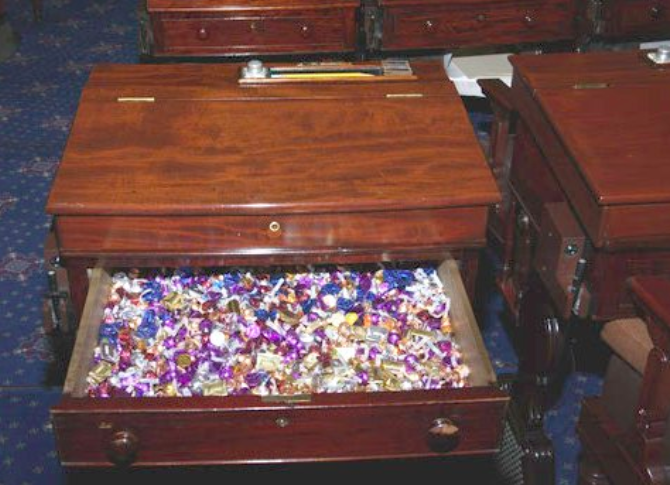 The tradition has been going strong since the 1960s, when California's George Murphy started stashing a bit in his desk. Word made it through the grapevine that there was a sweet stash, and now whoever sits at the desk has to keep it overflowing with the treat of their choice.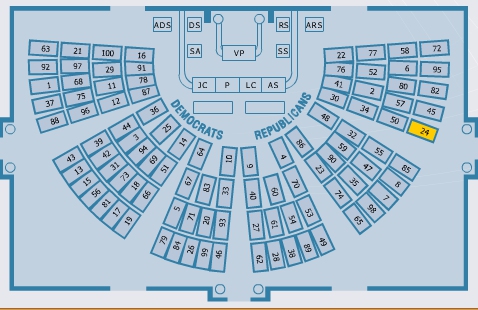 The Candy Used for Underwater mines during WWII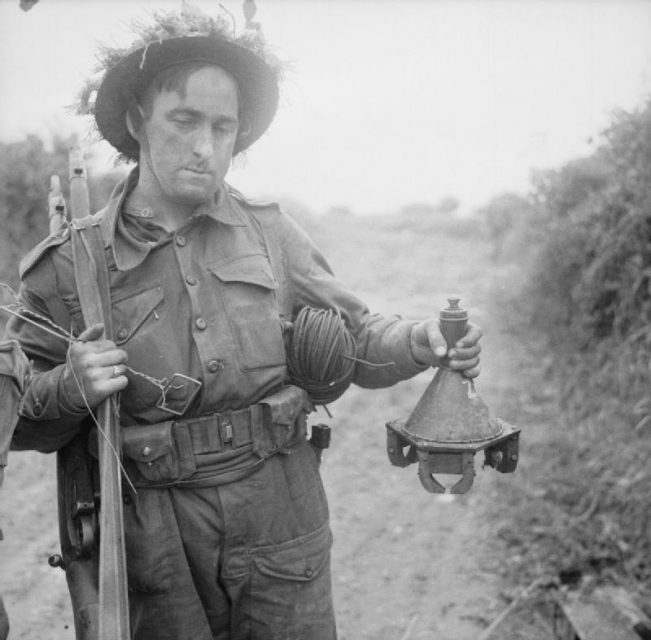 One of those candies for those with an acquired taste, "aniseed balls" are a hard comfit with a rapeseed inside, and sold primarily in the Europe, South Africa, Canada, Malta, and Australia. They've also been used in the timed release of limpet mines…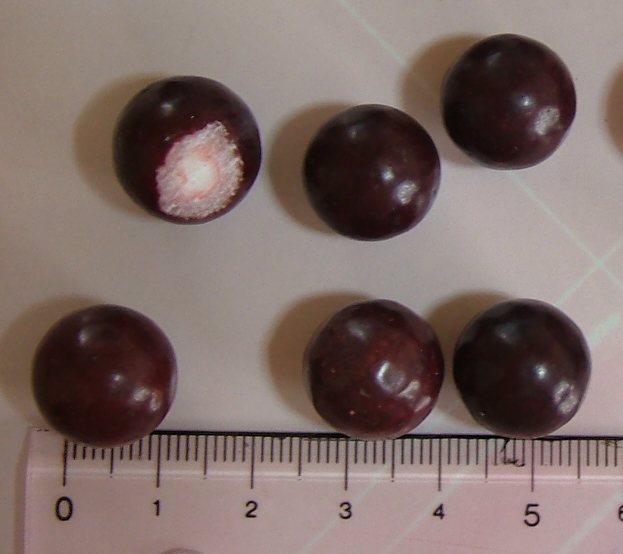 In 1939, magentic limpet mines were invented for underwater sabotage by the British. That's where the aniseed balls came in: the sweet was placed between the striker and detonator as timing devices, because it would dissolve in 35 minutes on the nose, leaving the saboteur time to escape! Learn more here.
Your Snickers Was a Horse
The source for the namesake (not an ingredient) of Snickers candy bars was the beloved horse of creator Frank Mars, whose steed was named Snickers. Sadly, his equine bud passed away before the bar's release in the 1930s. Lollipops, too, invented in the early 1900s, got their name from a famous racehorse at the time: Lolly Pop!
Kit Kats take on a Whole other Meaning in Japan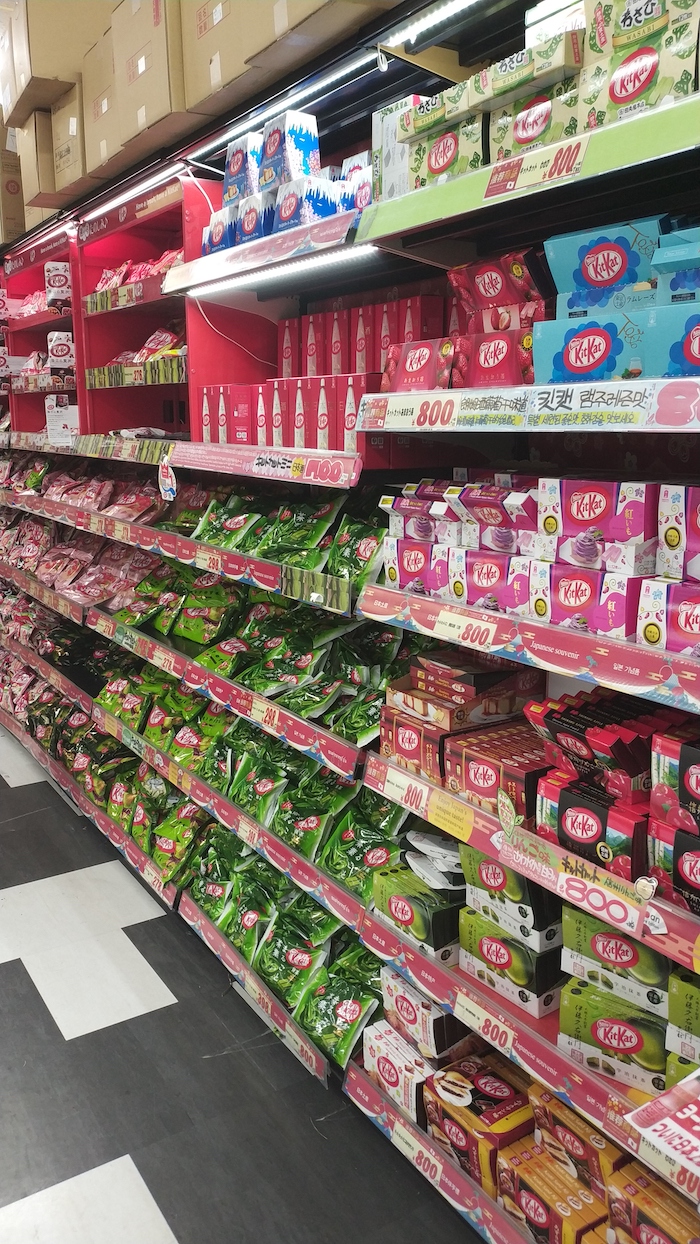 Where to begin? Kit Kat isn't the only candy that's taken on different flavours around the world, but it's definitely the most prolific in terms of flavour profiles. Since 2000, over 300 different Kit Kat flavours have been produced in Japan. "Kit Kat" also translates roughly to "Sure Winner" in Japanese, making it a traditional good luck snack for students on exam days.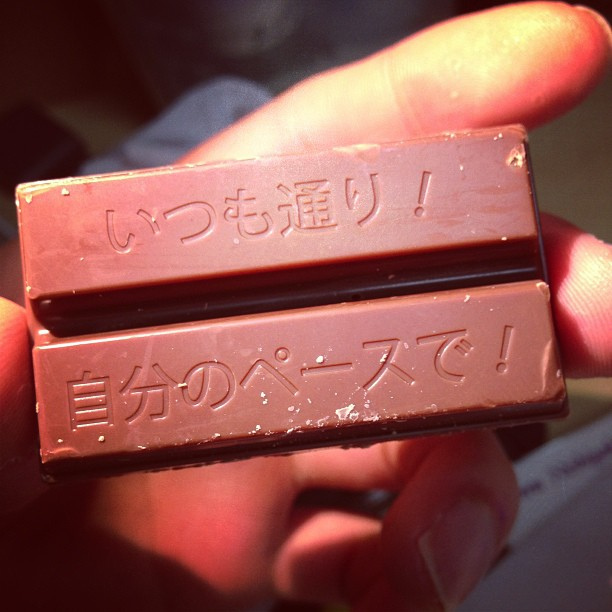 Personally, we'd love to try Edamame, Melon and Cheese, Pumpkin, Sake, and Wasabe…
Never Take Candy from a Stranger?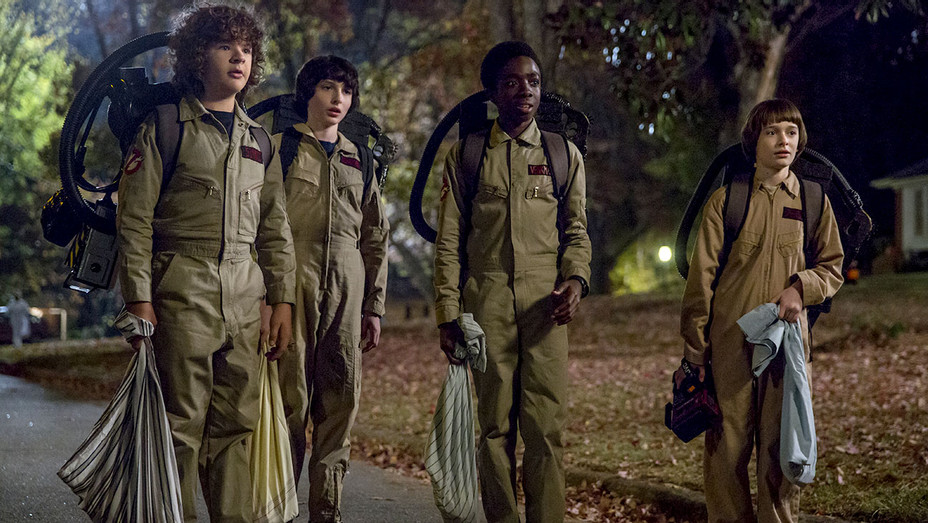 Remember when your parents used to insist on checking your candy for your own safety? There was always some kind of boogie-man story about strangers handing out poisoned candy to kids,  radio, TV and newspapers issuing dark warnings about a drug-crazed lunatic putting acid on Starbursts for trick-or-treaters. It was just part of the Halloween experience! But aside from the fact that your parents were just using it as an excuse to pull out a select handful of candy for themselves – what's the truth? Well despite popular belief, police have never documented actual cases of people randomly distributing poisoned goodies to children on Halloween … at least, not since the 1858.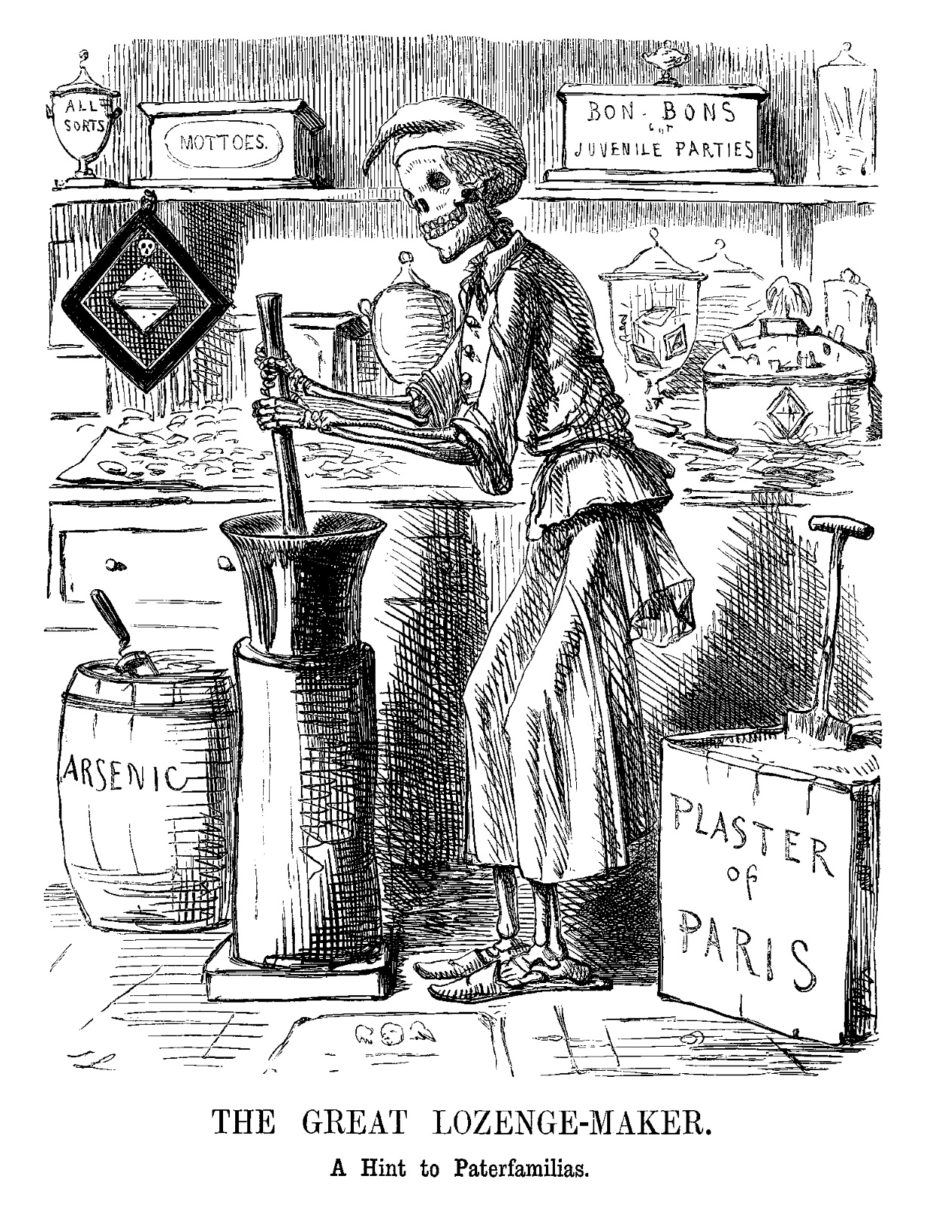 Once upon a time in 19th century England, a confectioner making peppermint lozenges tried to purchase harmless powdered gypsum from a local pharmacist but was accidentally sold 12 pounds of arsenic trioxide (casual mistake). Twenty-one people died and more than 200 others became ill when the poisoned candy was unwittingly sold to the public. True story. Oh, and there was that time when they put radium in chocolate – which will make more sense if you consider they were made for the generation that brushed its teeth with radioactive toothpaste.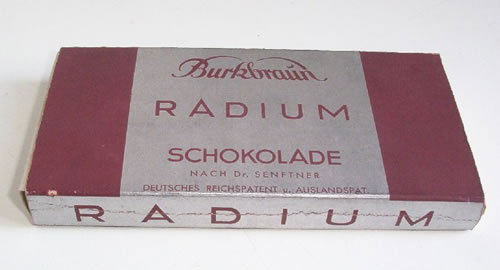 That wraps up our candy dive for this year! Have a spooky (and covid-safe) Halloween, and let us know what nostalgic candies you're mouth is watering for this month in the comments below…