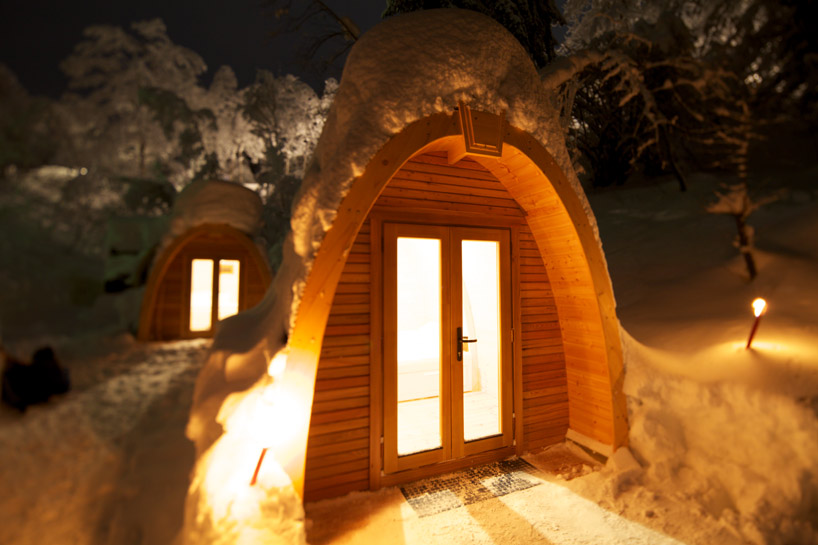 Grab some hot cocoa, it's time to dream about the cosiest of cabins you could be curling up in over the twelve days of Christmas. Speaking of which, have you found your nearest and dearest the perfect gift? How about the promise of a magical winter getaway…?! Just a thought. Shall we cue "Twelve Days of Christmas"?
1. The Ski Pod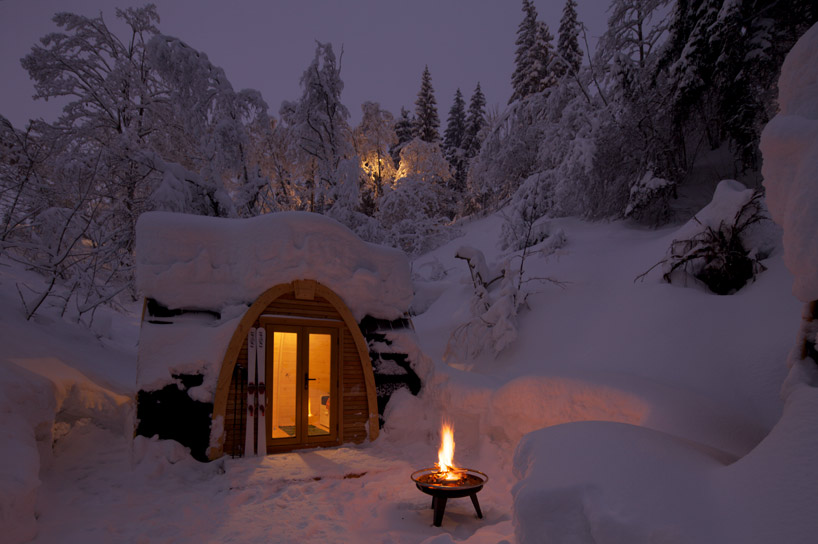 The first podhotel with 3 podhouses located in a small untouched and pristine alpine environment in Flims, Switzerland aims to be a universal model for more sustainable tourism. This is camping in the 21st century, the insulated wooden hut provides basic and affordable accommodation much in the way of a tent in some truly stunning locations.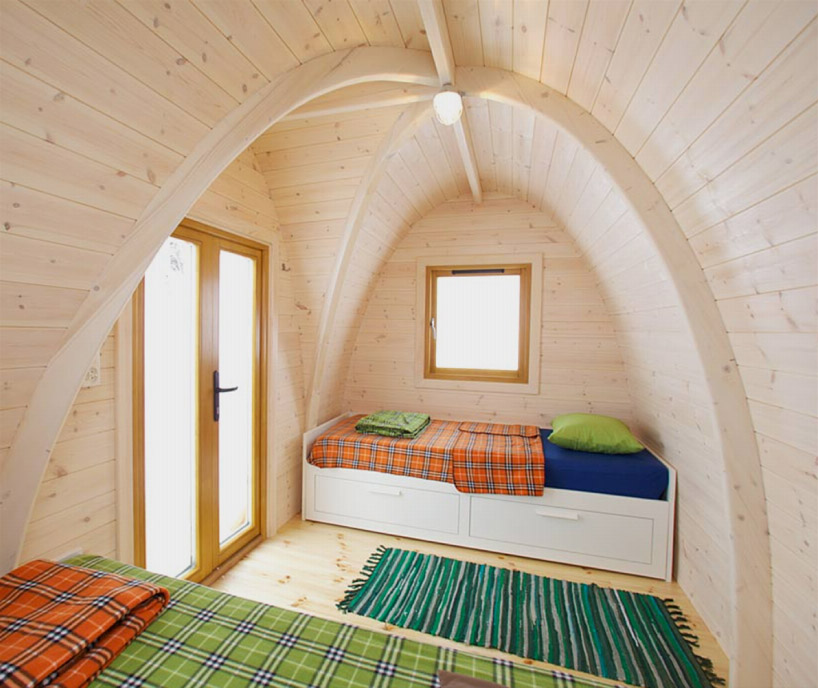 Booking through Camping Flims and you can even get your own pod built in your backyard.
2. Rudolph's Treehouse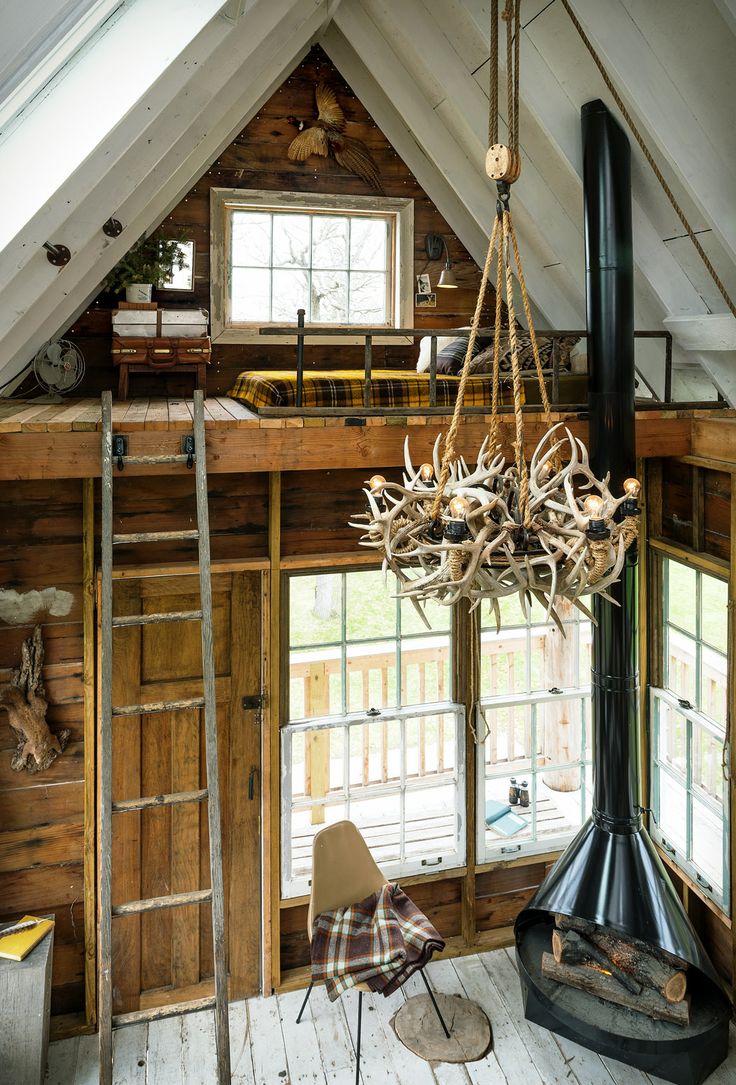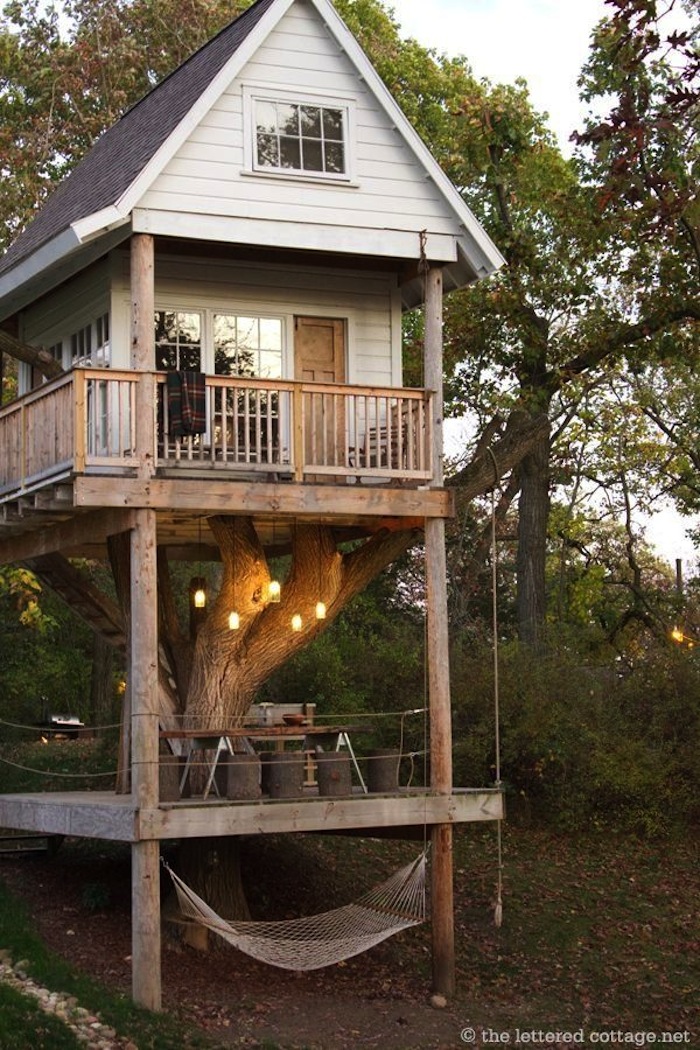 Okay so you might recognise this photo from somewhere on the internet, it's been floating around Pinterest and Tumblr for years without a location credit. Today, in my research for whimsical Christmas cabins, I found the website for Wandawega camp, an off-beat resort in Wisconsin, and saw that one of their facilities was that very treehouse I had wandered about for so long. This is the sort of thing that's very exciting for a blogger. Anyhoo, you can't actually stay in the treehouse (unless maybe if you ask really nicely), it's more of a clubhouse for guests staying at the camp's other accommodations (including teepees, trailers and cabins). Campers can hang out for morning coffee consumption, rainy day book reading, any day bird watching, lazy day naps and late night singalongs.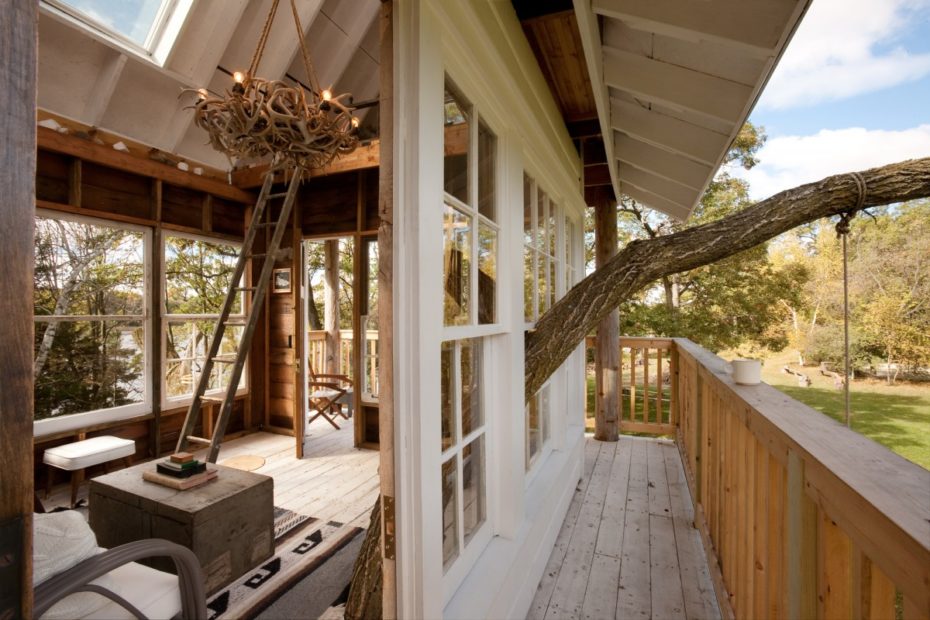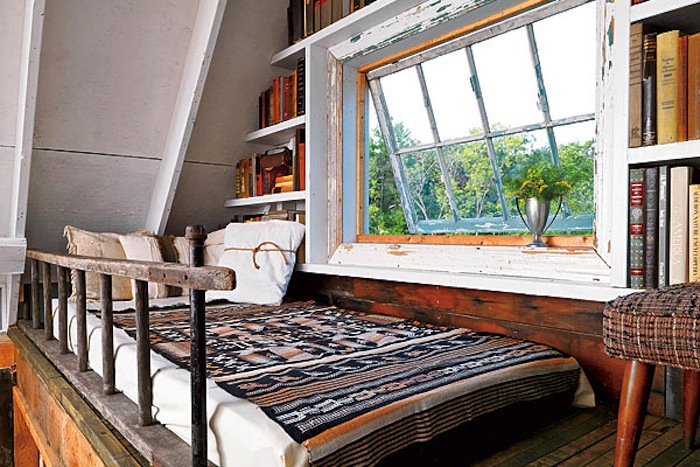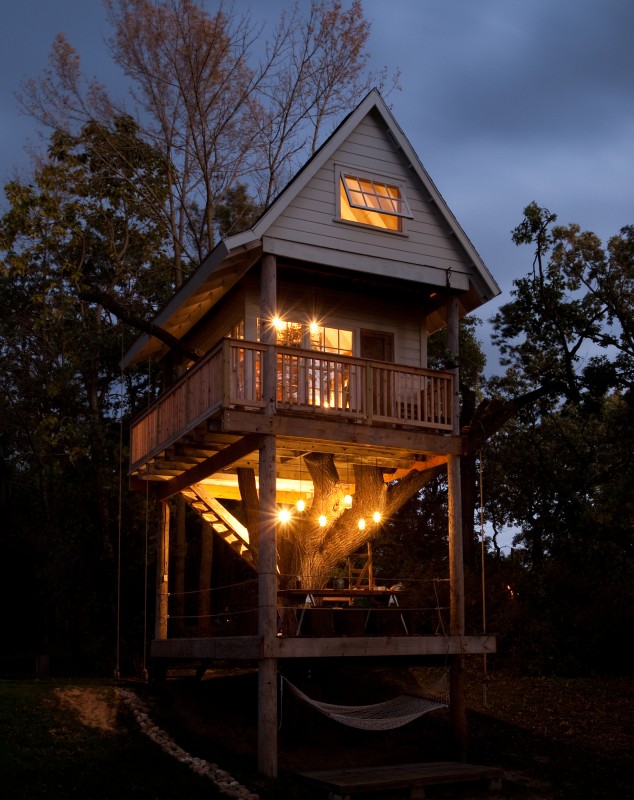 Booking through Wandawega Camp
3. The Eco Igloos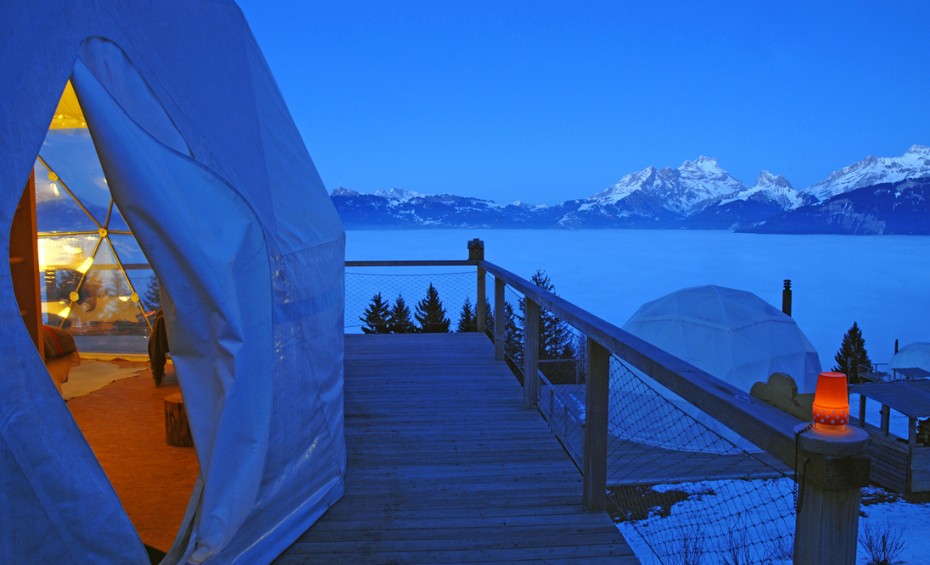 You have your own private ski slope at the Whitepod Hotel in Switzerland. There are 15 pods in total, each a cozy 40m2 geodesic shaped tent with a breathtaking view of the Alps.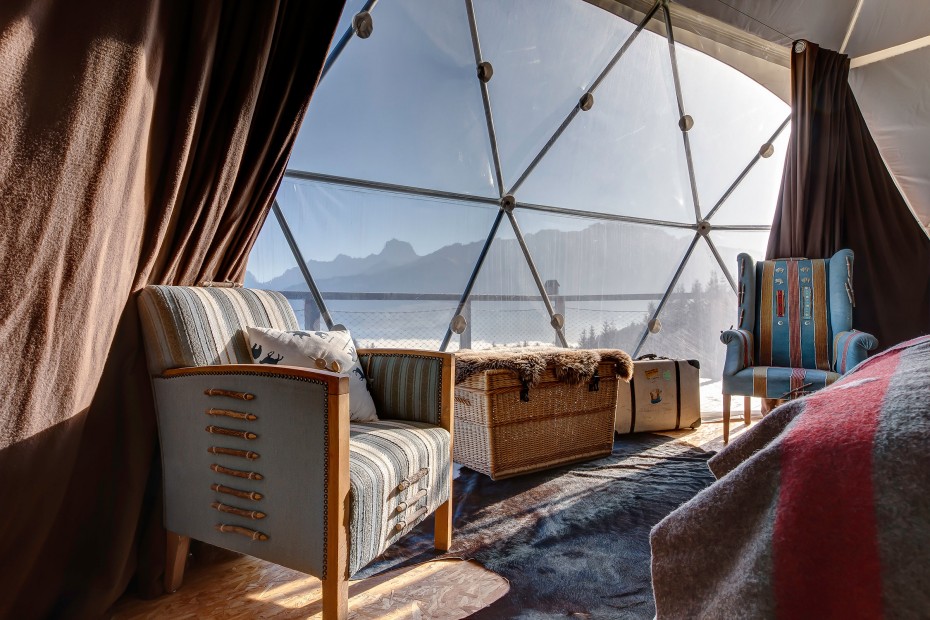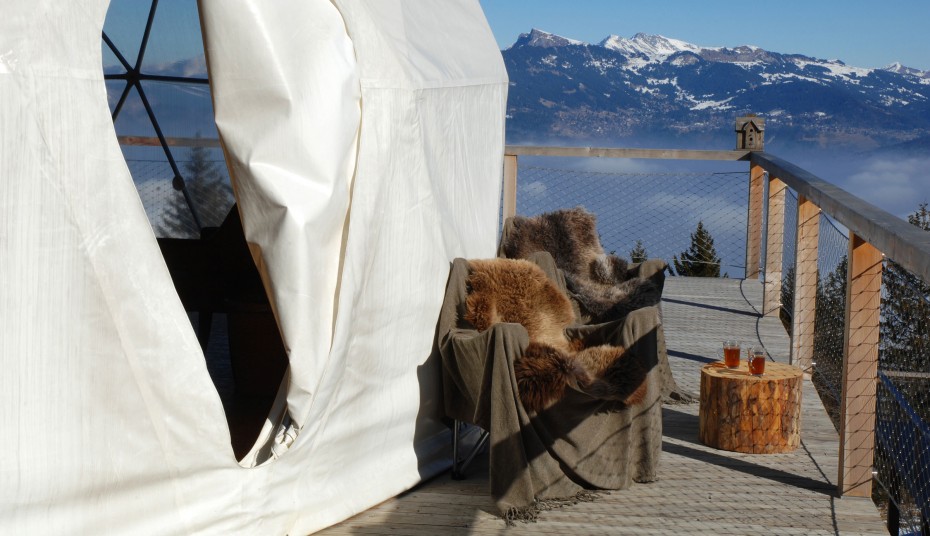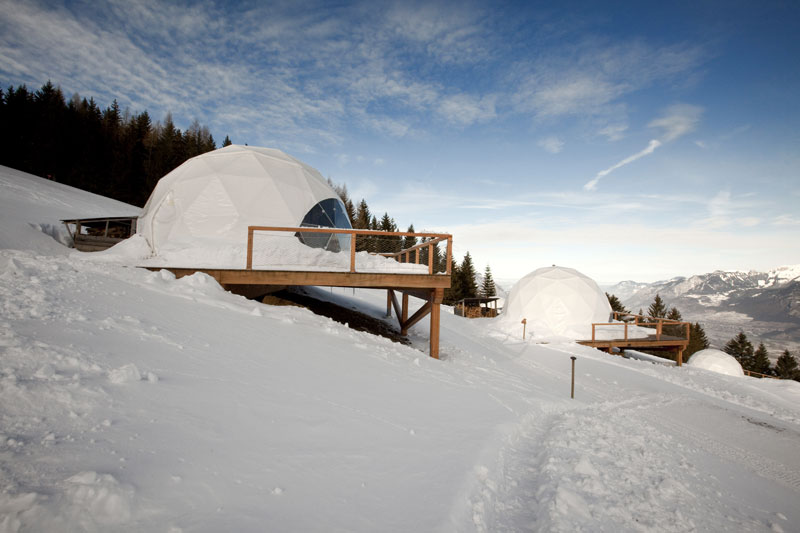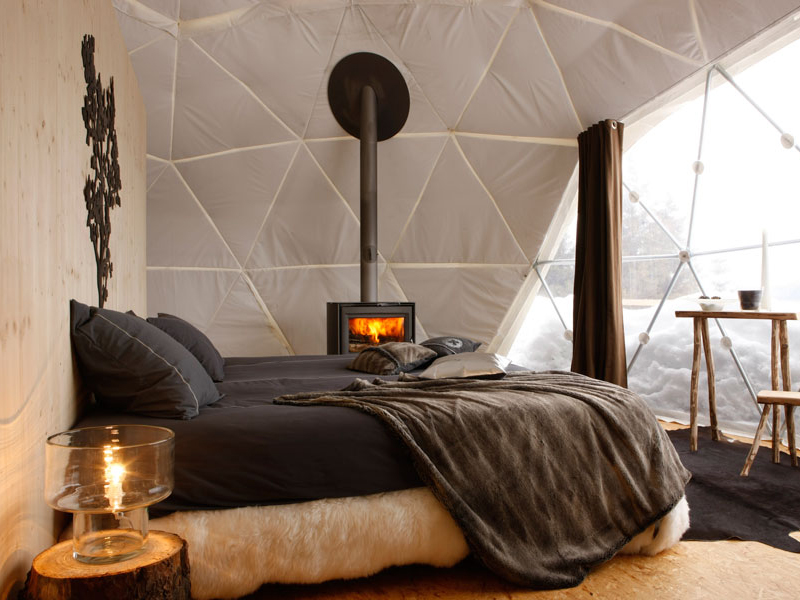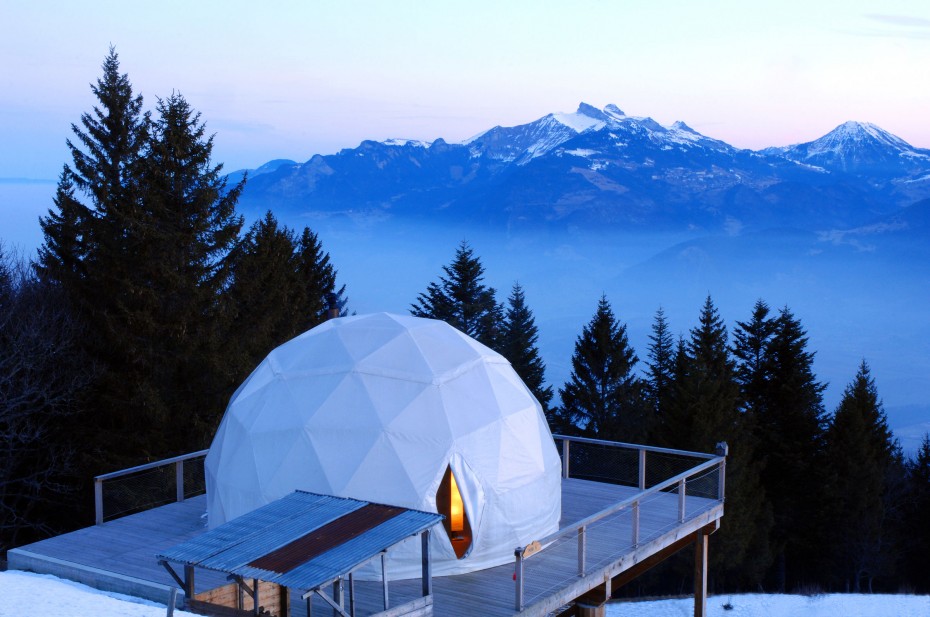 Booking through Whitepod Hotel
4. The Elf House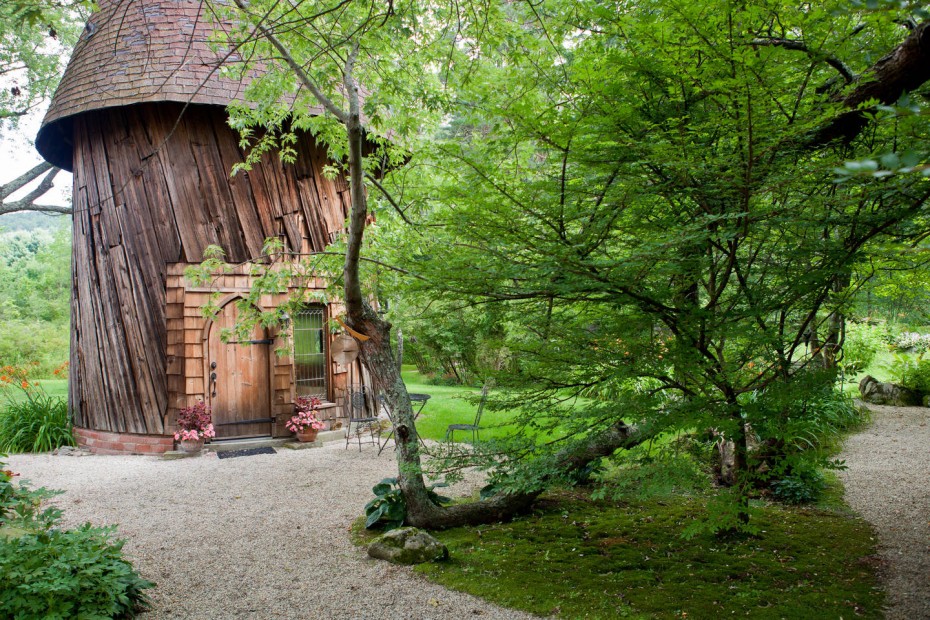 Charming, One Bedroom Cottage, former sculpting studio on the Santarella Estate in Tyringham, MA. Fall asleep to sounds of babbling brook and views to pond and forest from large screened openings upstairs, like a "tree-house".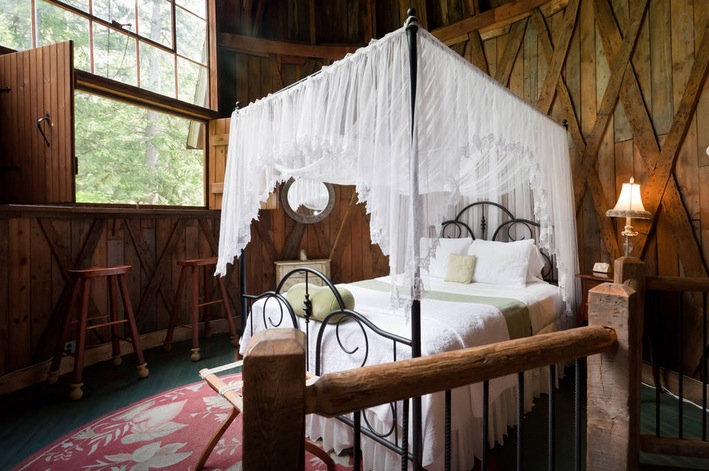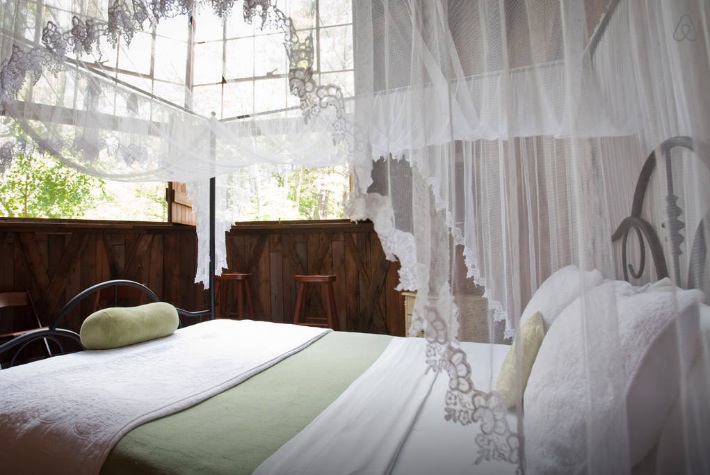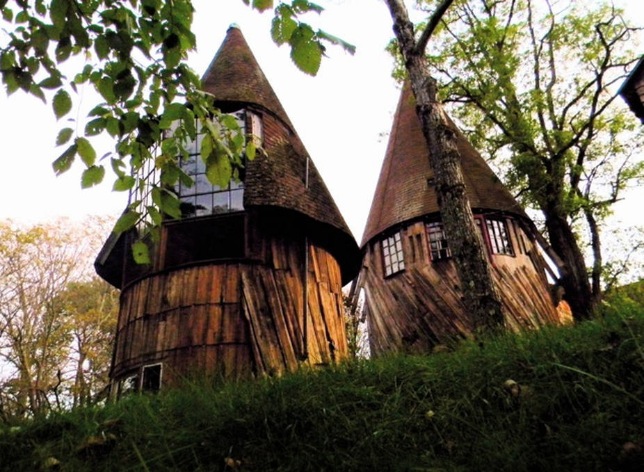 Booking through AirBnB
5. The Historic Midwest Lodge (and former brothel)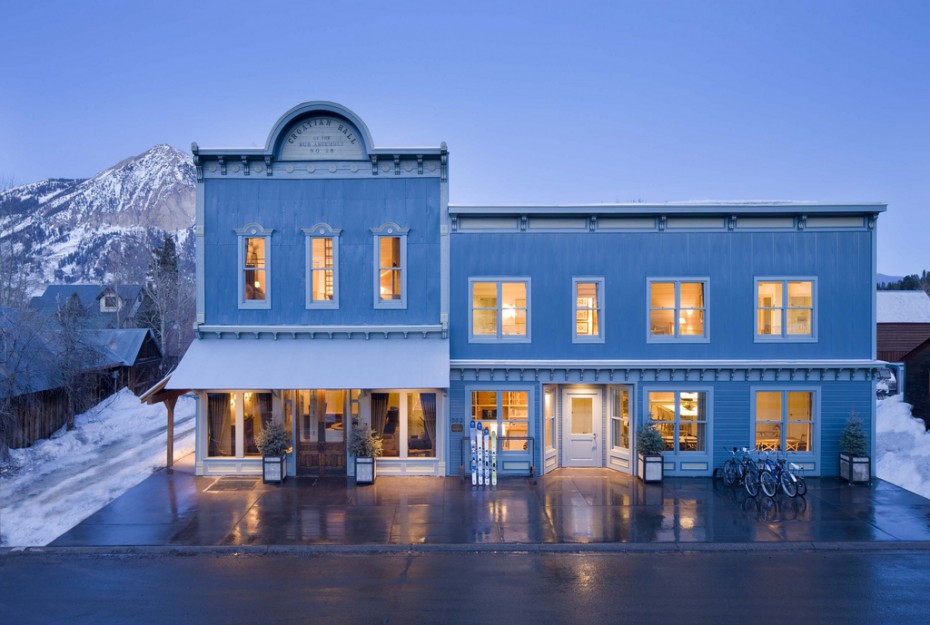 Hey, so did you know Saint Nicholas is also the patron saint of prostitutes?
"Saint Nicholas, commonly associated with Santa Claus, is said to have aided the poor father of three marriageable girls who could not afford their dowries. To save them from a life of prostitution (a common fate for unmarried women in third-century Asia Minor), he dropped three sacks of gold down their father's chimney late one night. (Sound like another St. Nick we know?) Thus, he is known as the patron saint of prostitutes. " 
Anyhoo, built in 1885, the Scarp Ridge Lodge was once a brothel and saloon for miners. While the facade hasn't changed much in 100 years, inside it's a beautiful and inviting lodge to cozy up in after a day of skiing, hiking or rafting. The property features an indoor salt water pool, a gourmet kitchen, a library, and cinema.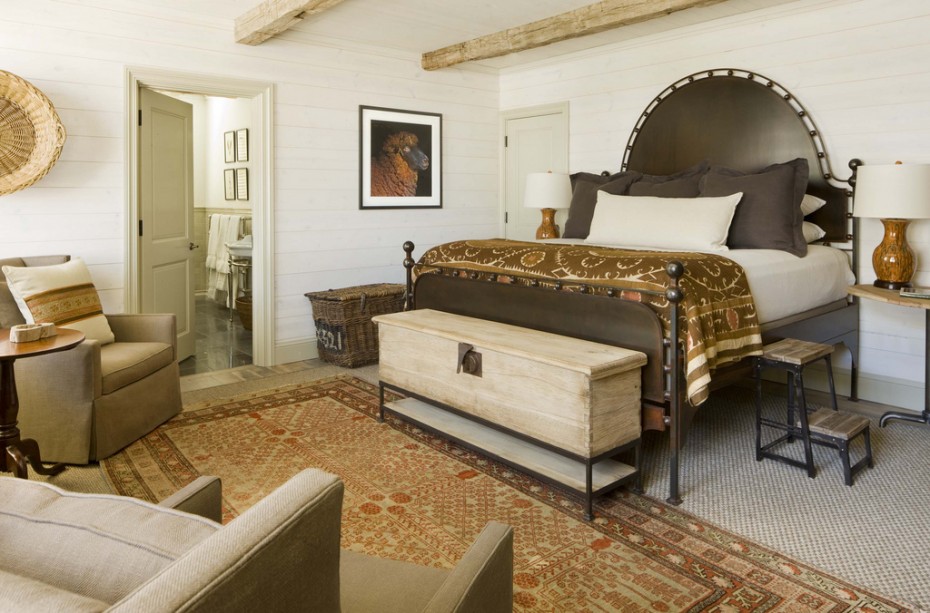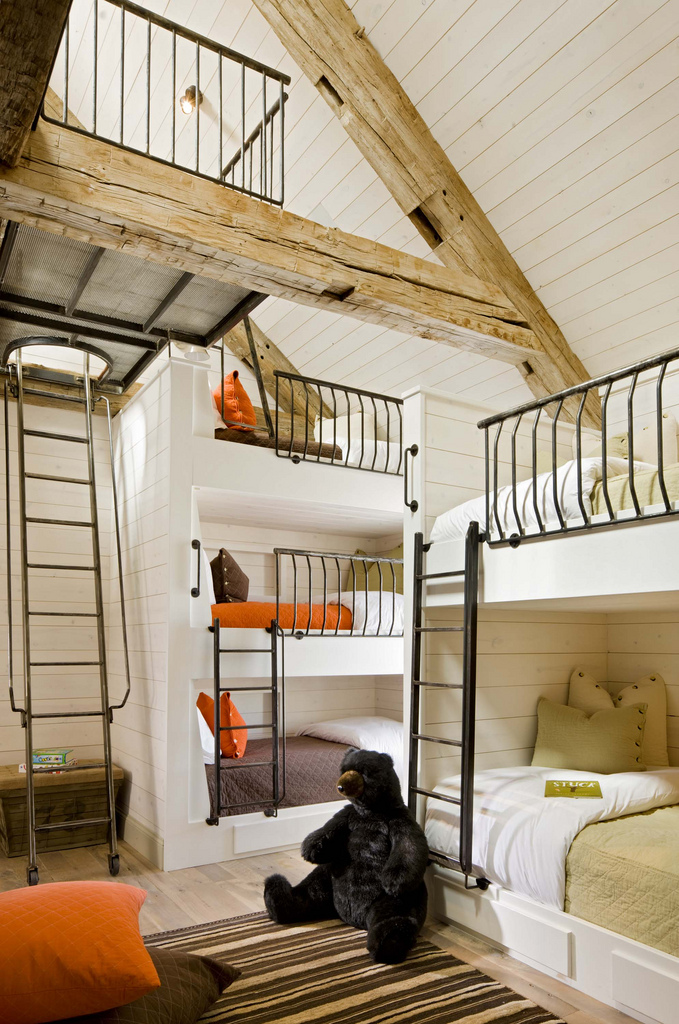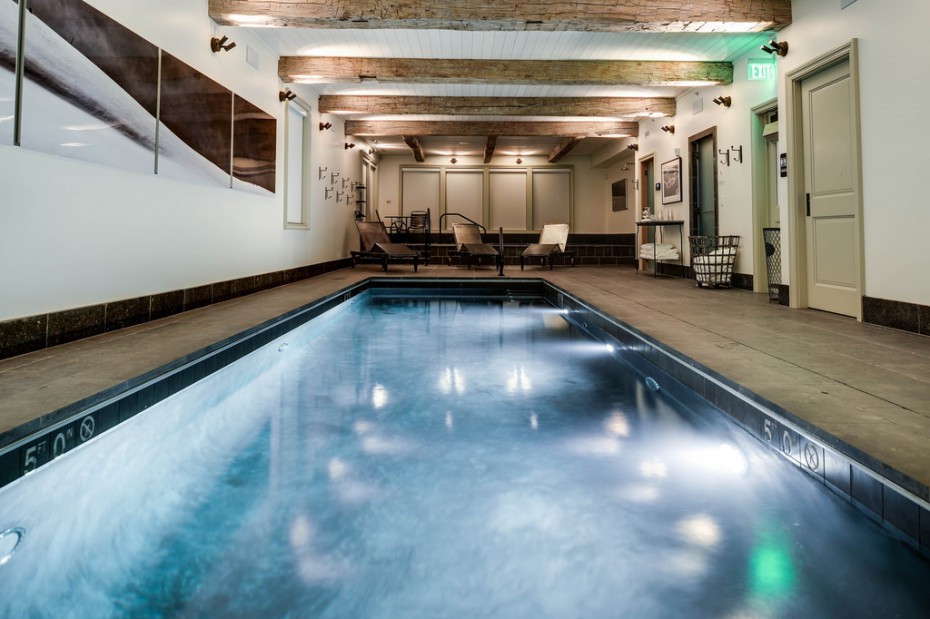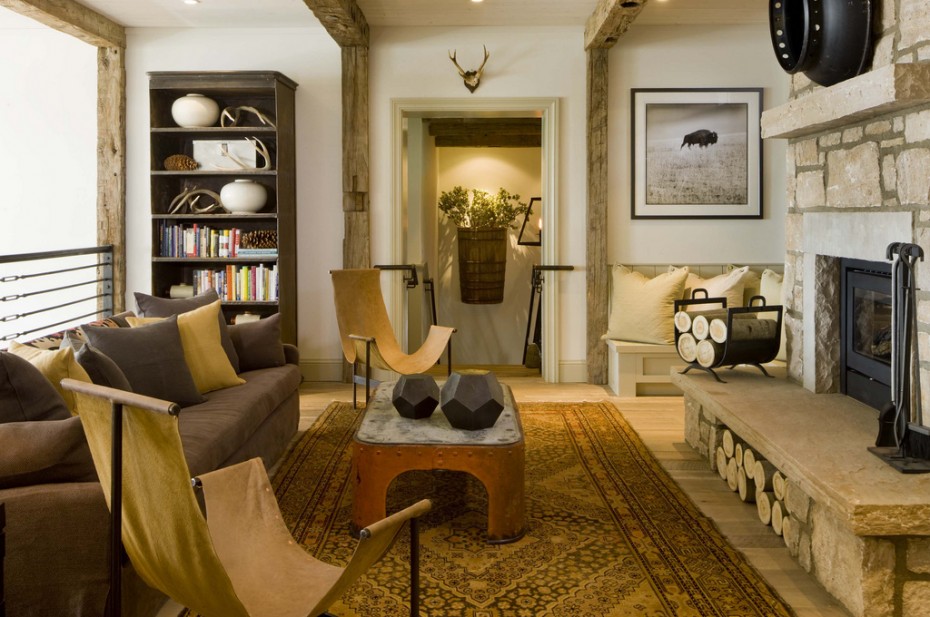 Booking through the Eleven Experience
6. Santa's Little Lapland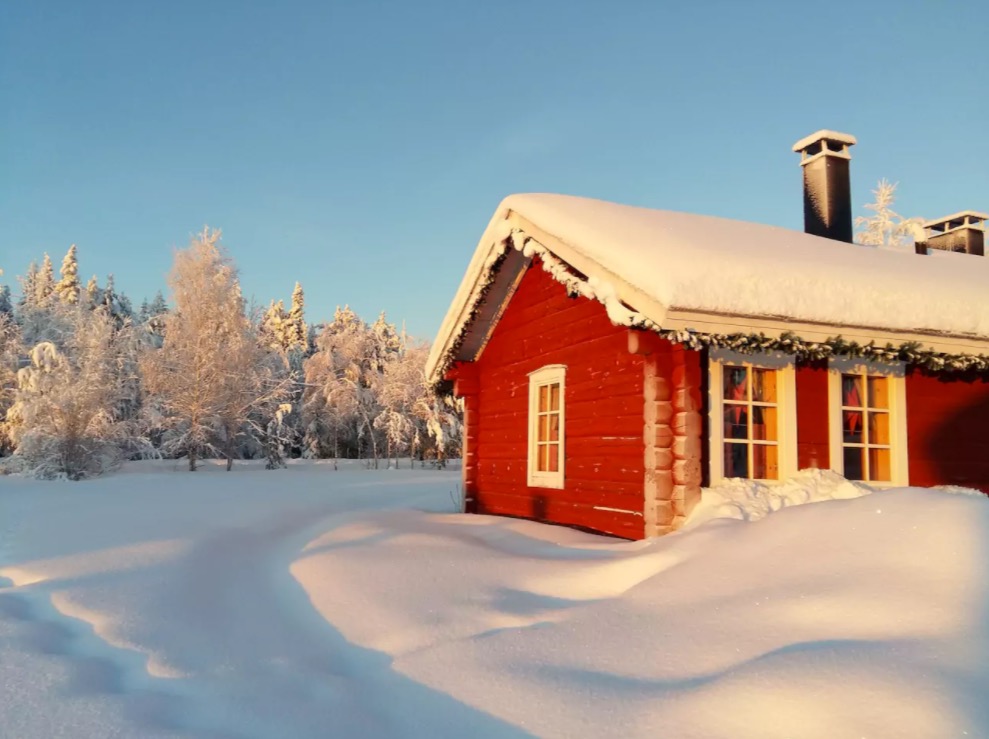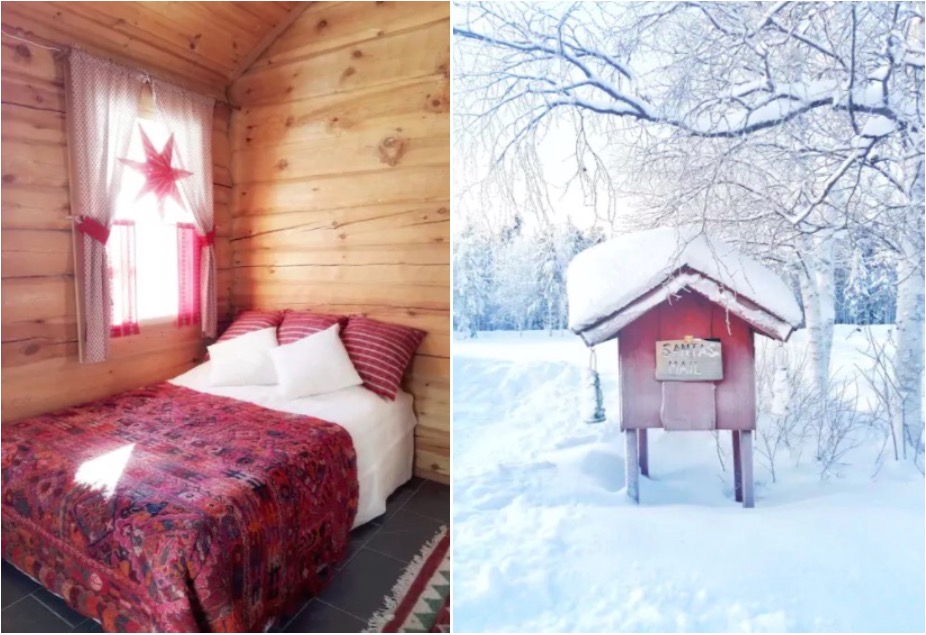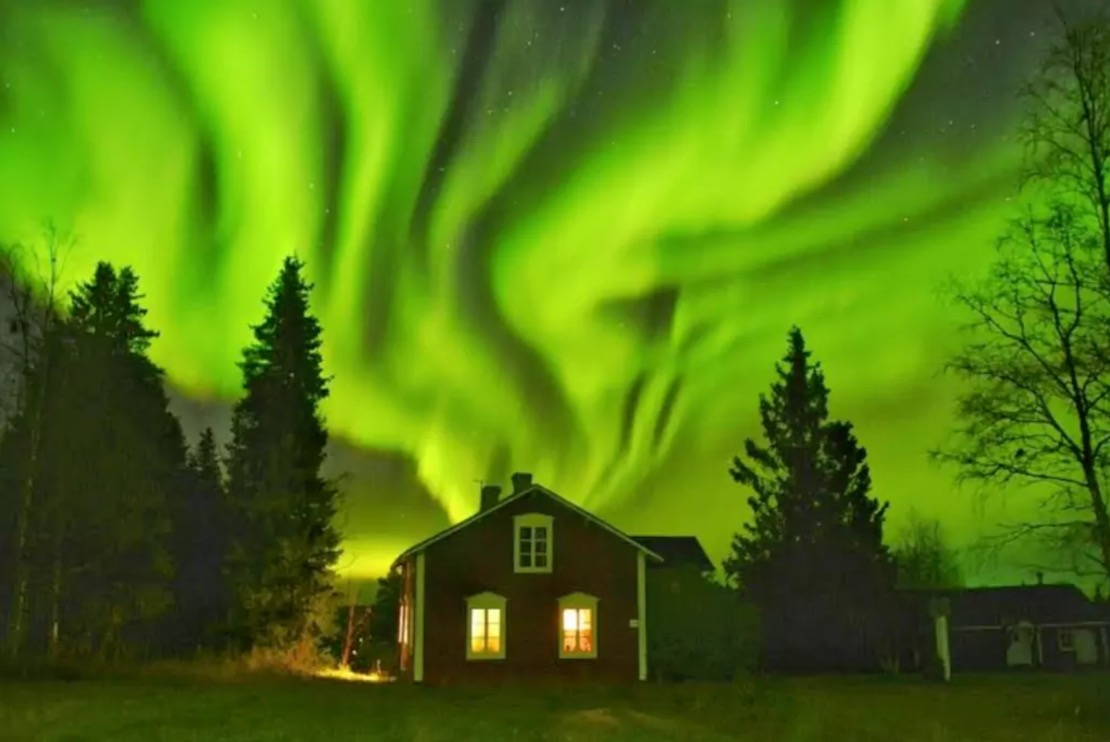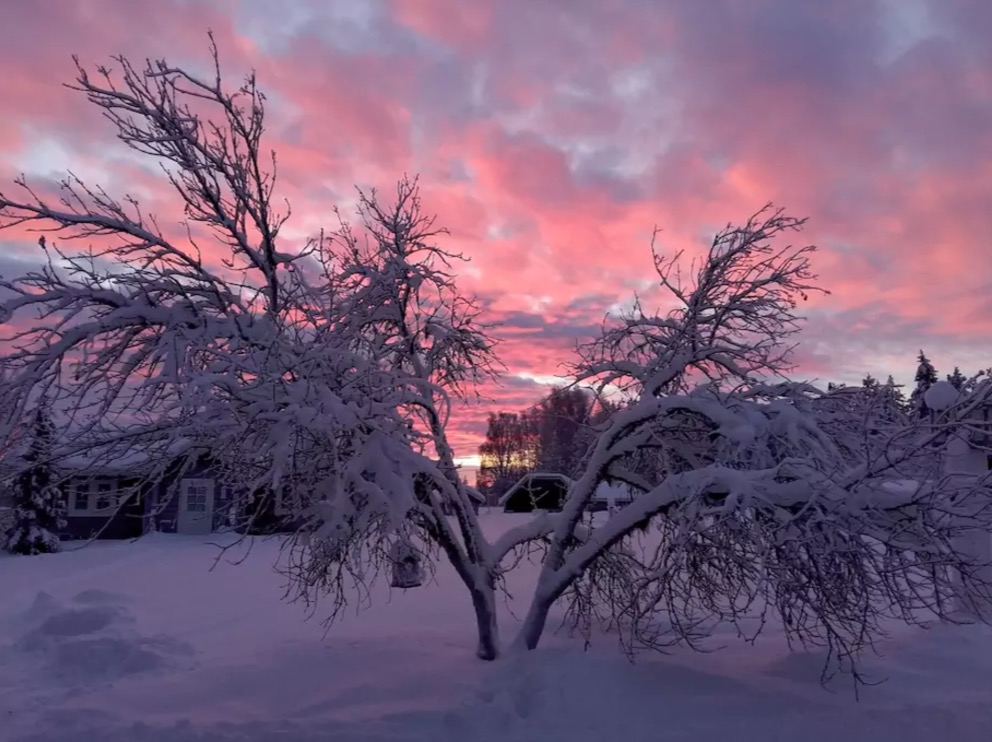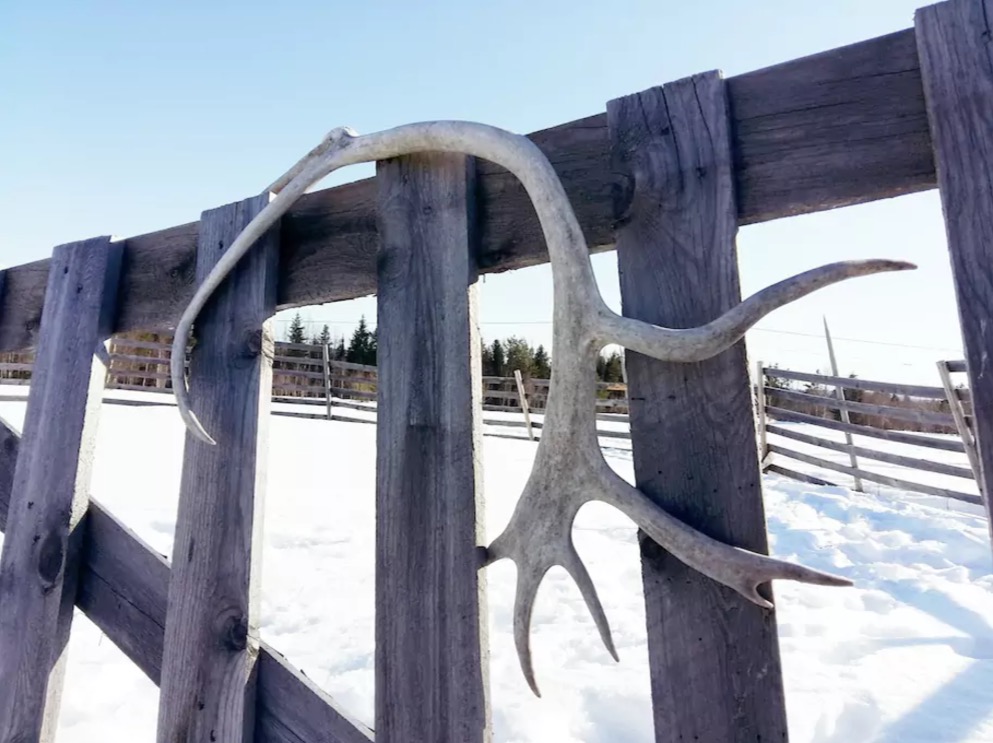 A winter cabin in Finland complete with a sauna! Just $99 a night.
Booking through AirBnB.
7. The Santa Sleigh Lookout Post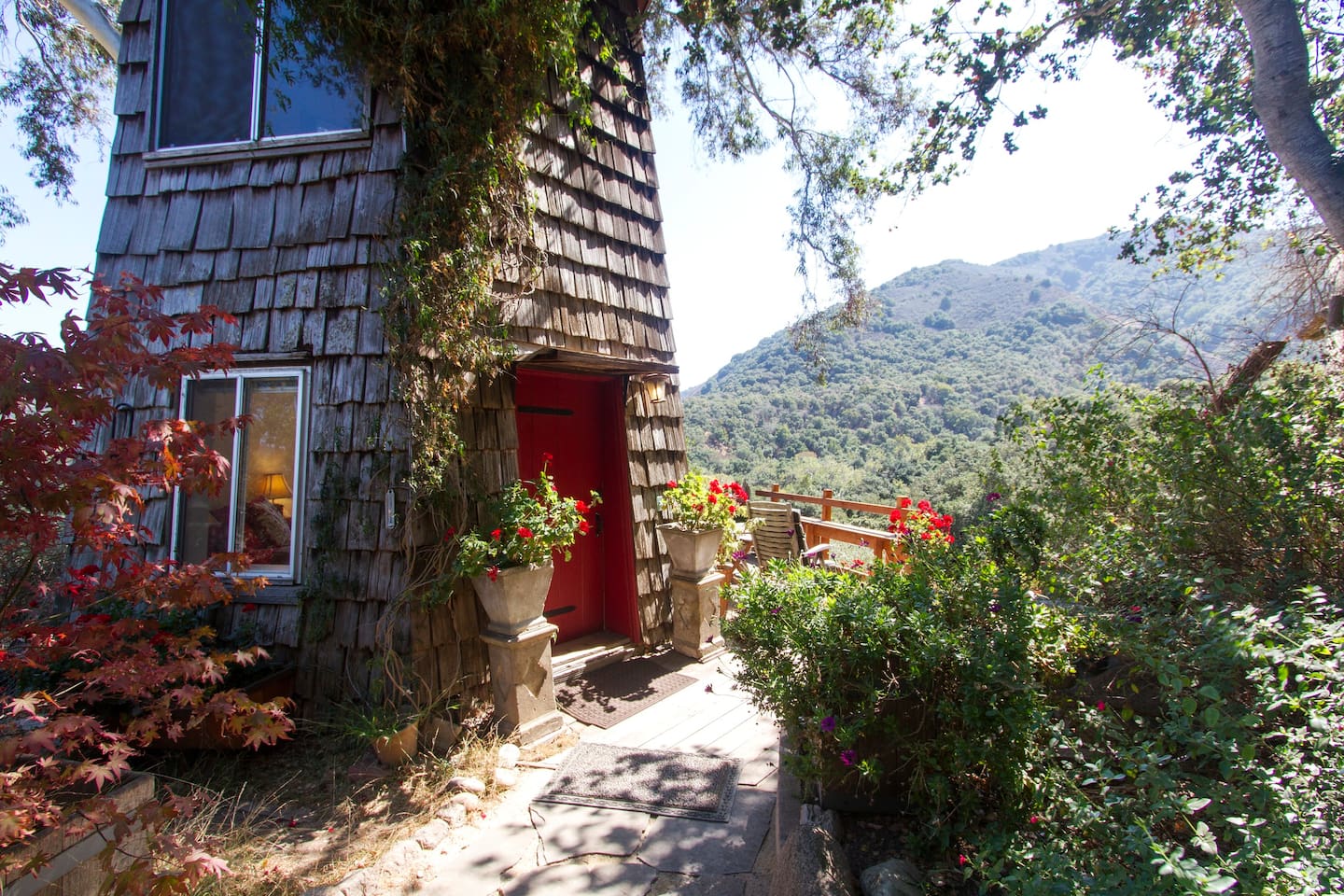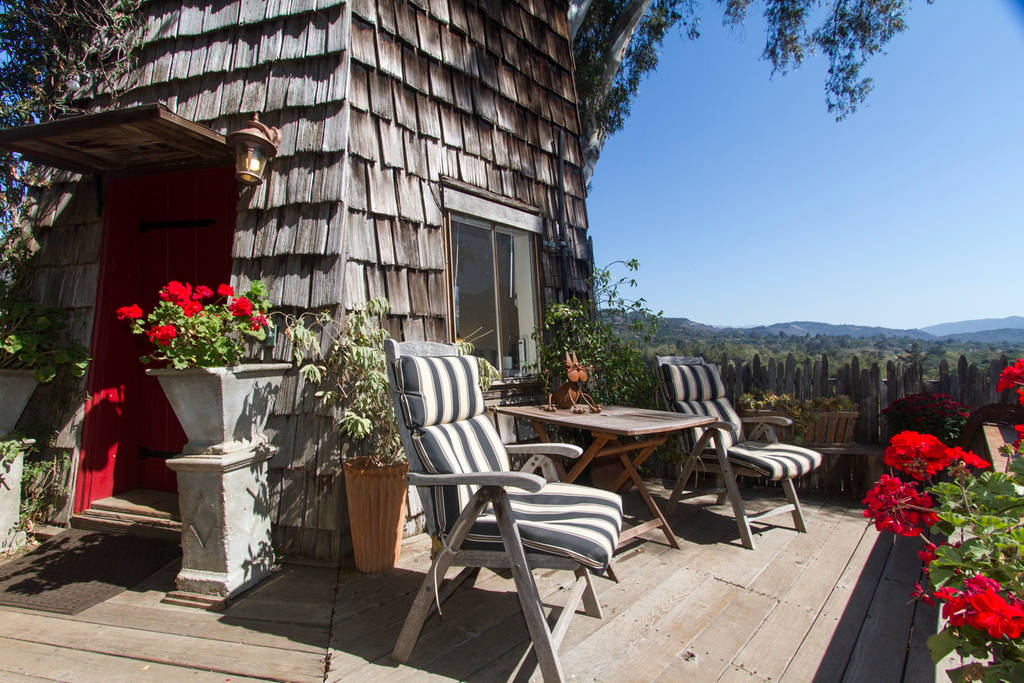 A converted water tower for two in the Carmel Valley, California.  This very private secluded sanctuary is a perfect romantic getaway.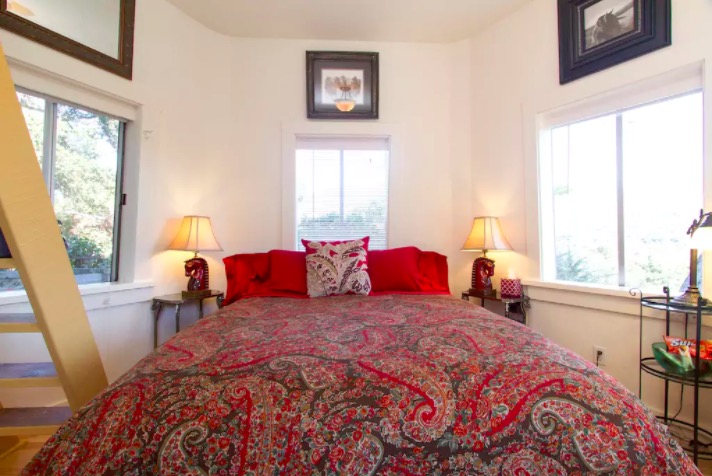 Enjoy your morning sitting on the deck and listening to the birds singing and your hosts horses up at the barn munching hay.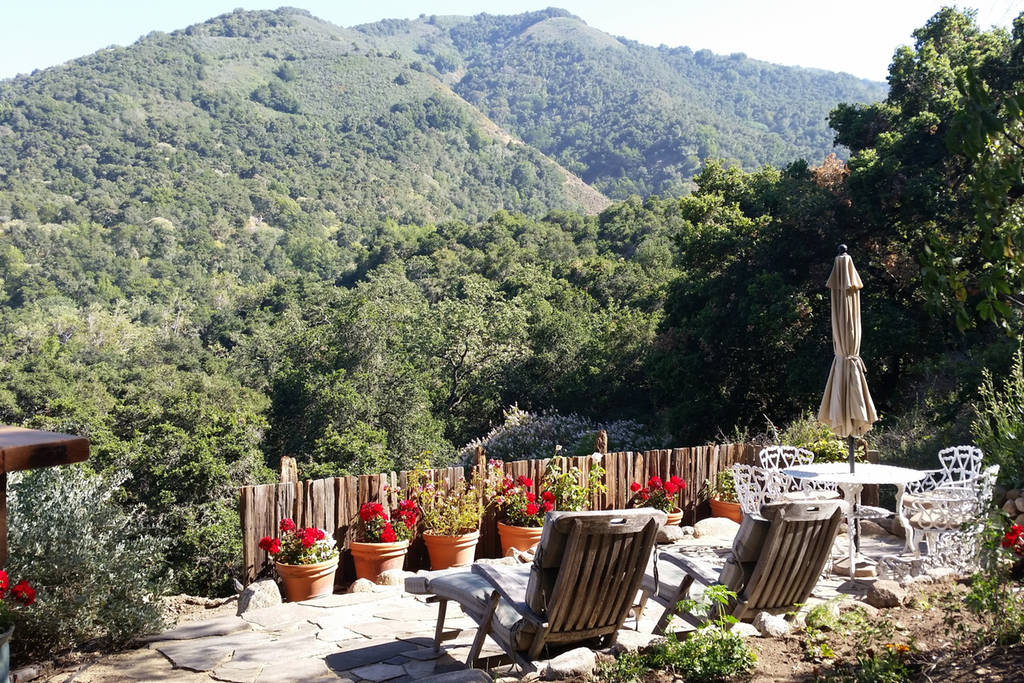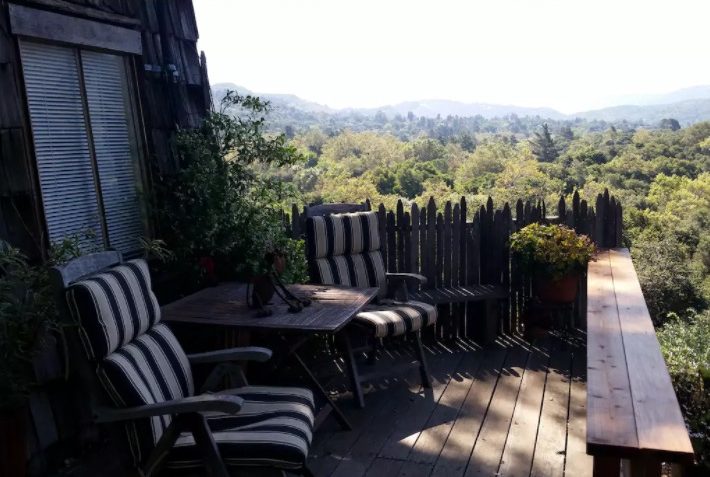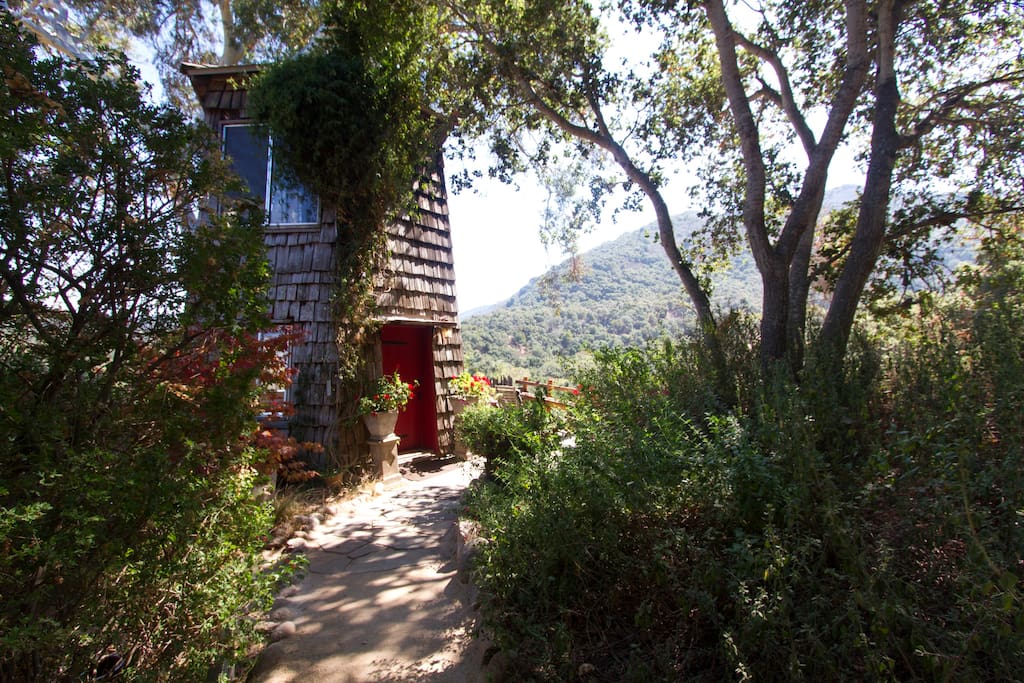 A wonderful nest, an amazing panoramic view over the hills of Carmel Valley, for $175 a night.
Booking through AirBnB
8. The Off-Grid Mountain Hut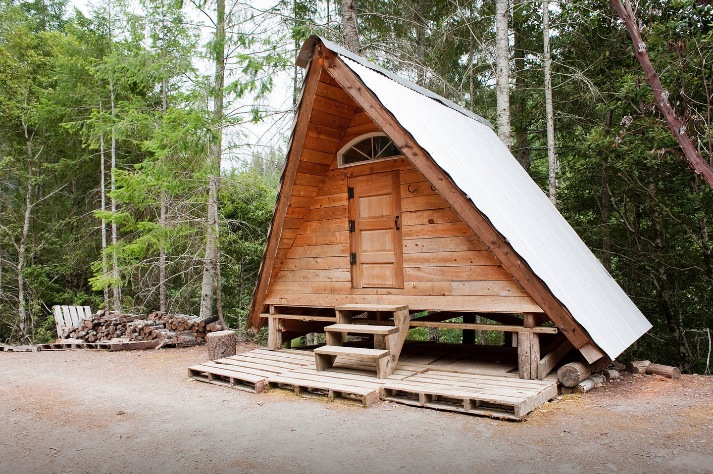 Your own hand-built cozy cabin nestled deep in the heart of Six Rivers National Forest, USA. Accessible only by forestry road from scenic CA-199, this is your chance to experience Mama Earth as she was meant to be. Your cabin is in the lower village area, featuring a full outdoor kitchen, wood-fired sauna (usable November thru May), large organic garden and edible landscaping, chicken and goat pens, and two additional cabins (one of which is home to your hosts, Dan and Jane). Other animal residents include dogs, puppies, chickens, and goats. From €42 a night.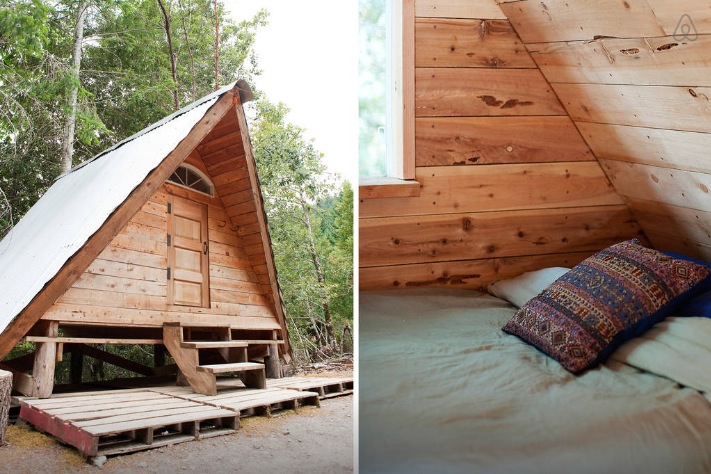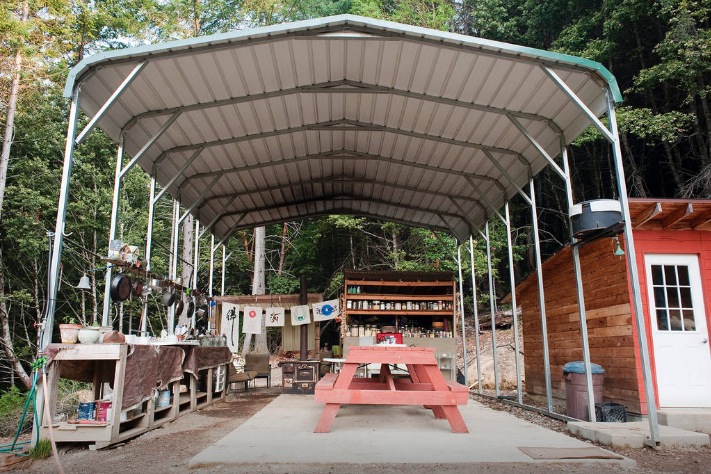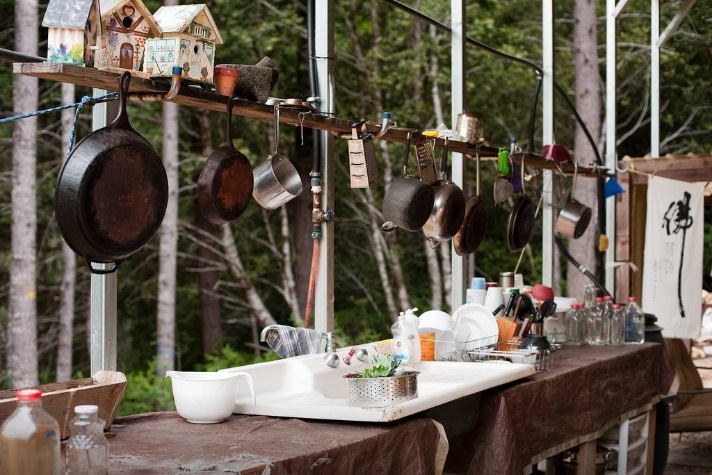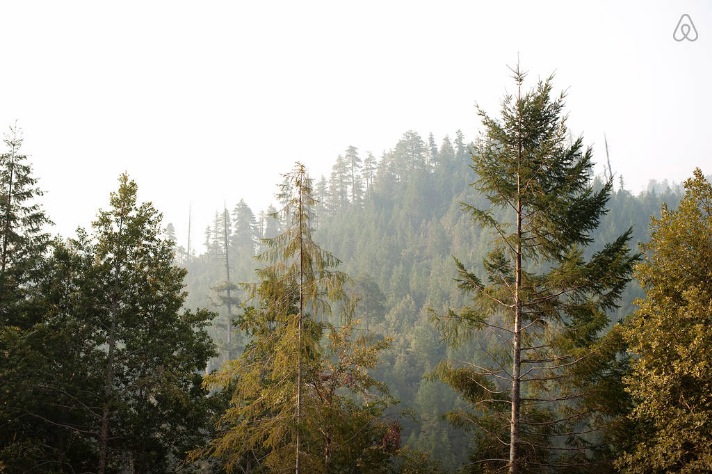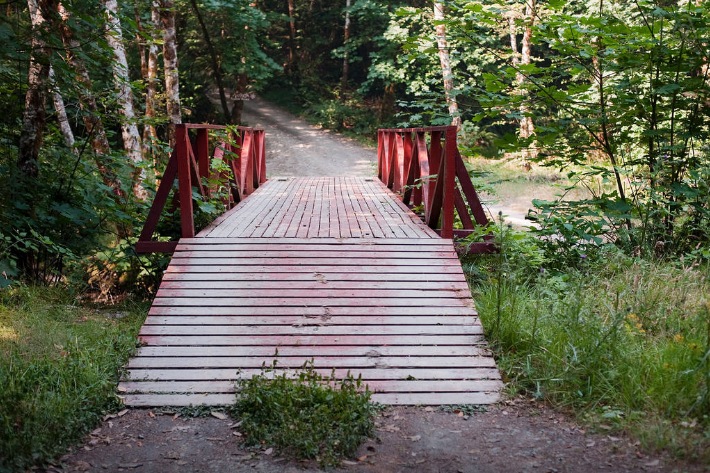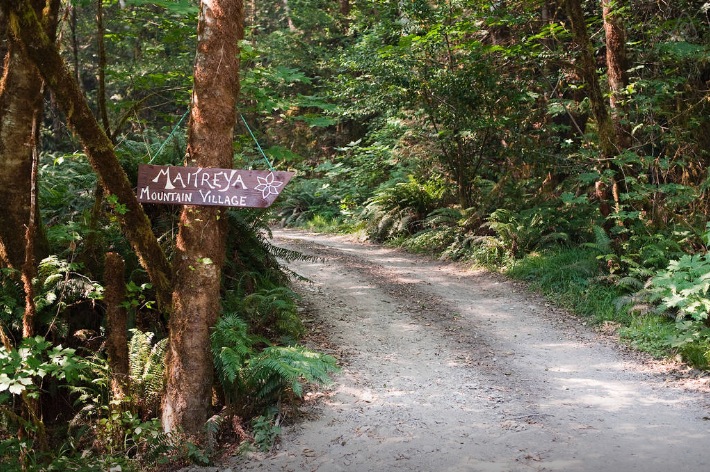 Booking through Airbnb
9. The Tropical Gingerbread House (where Jimi Hendrix stayed)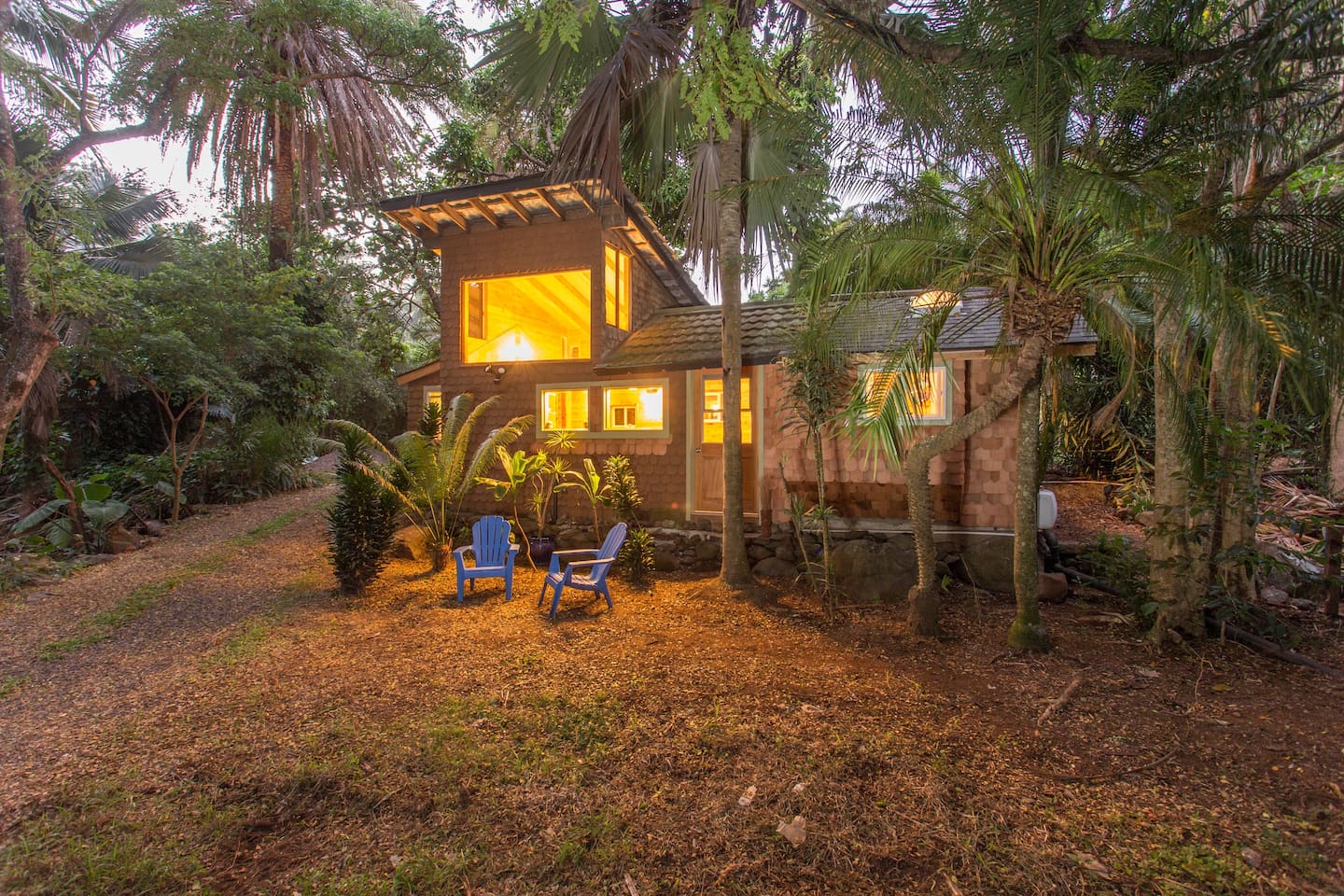 A recently remodeled 1930's cottage….that Jimi Hendrix stayed in when he was on Maui in the 1970's to film Rainbow Bridge.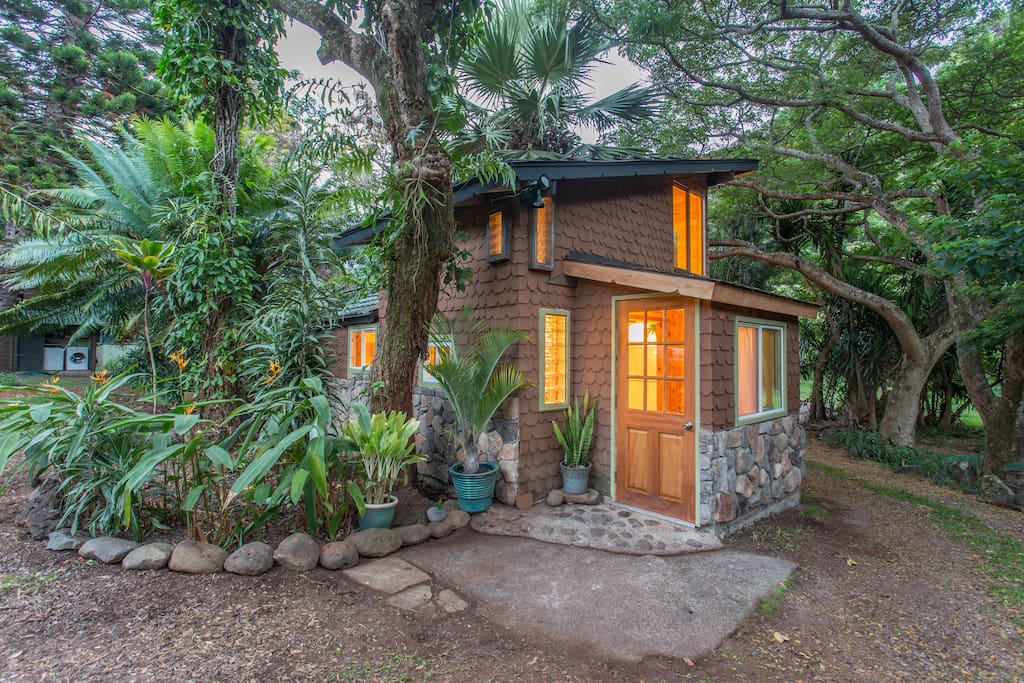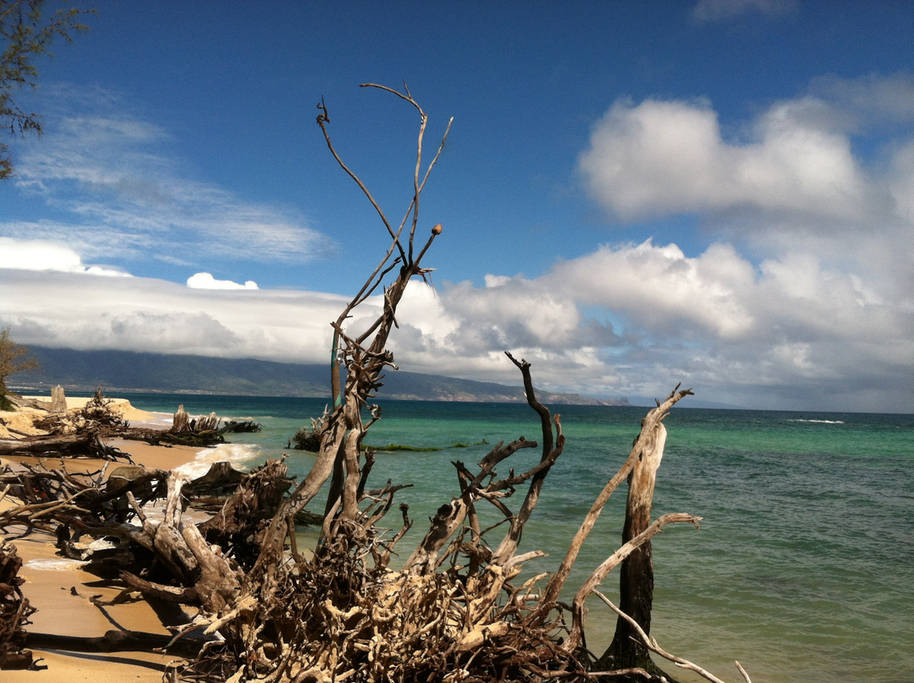 Booking through AirBnb
10. Santa's Clubhouse Cabin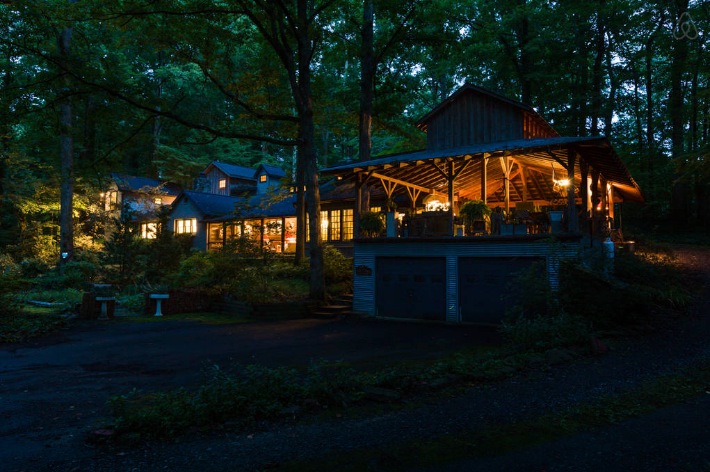 Dubbed, the "outrageous cabin in the woods", this 3400 s.f. rambler is part log cabin and part awesome clubhouse…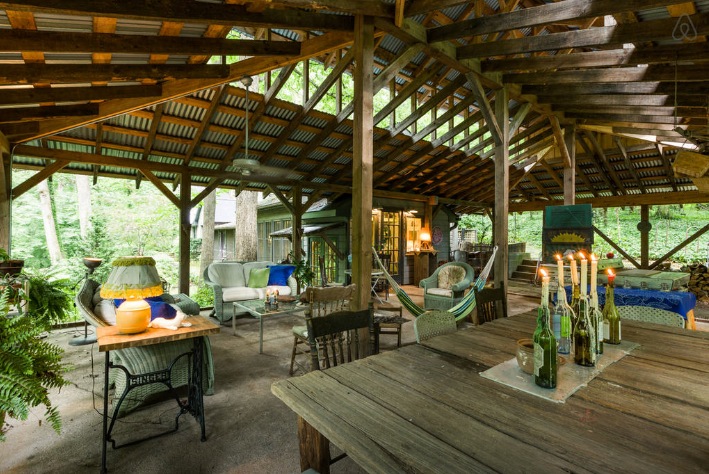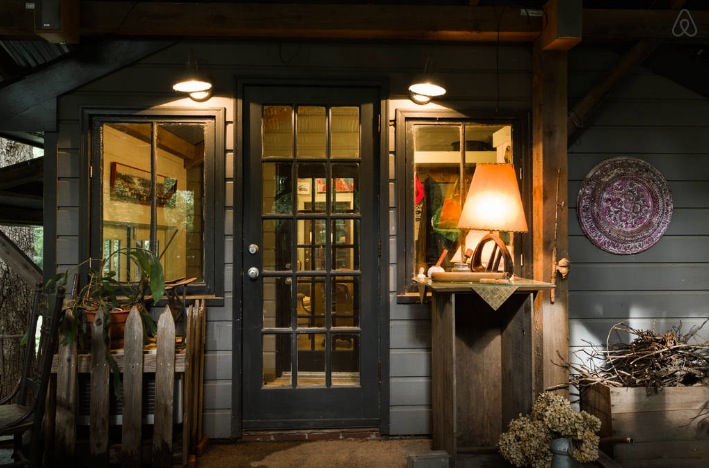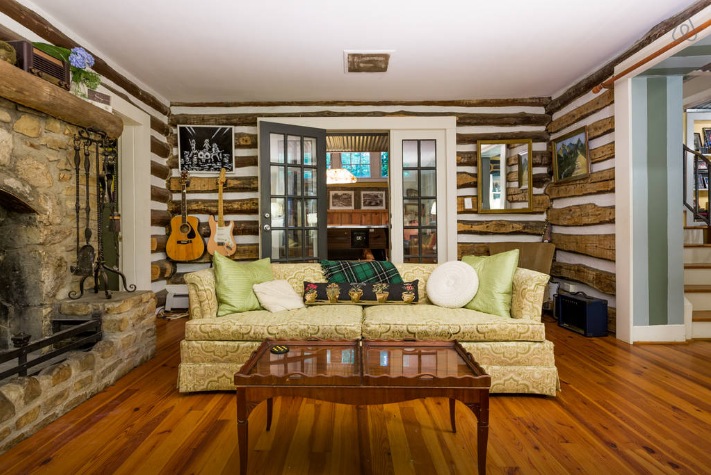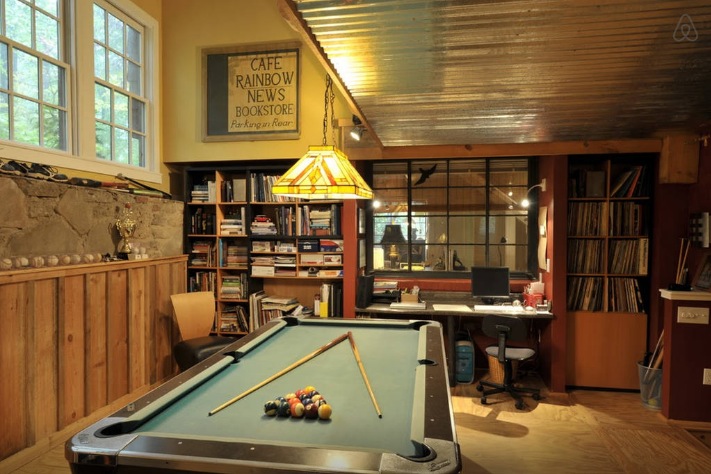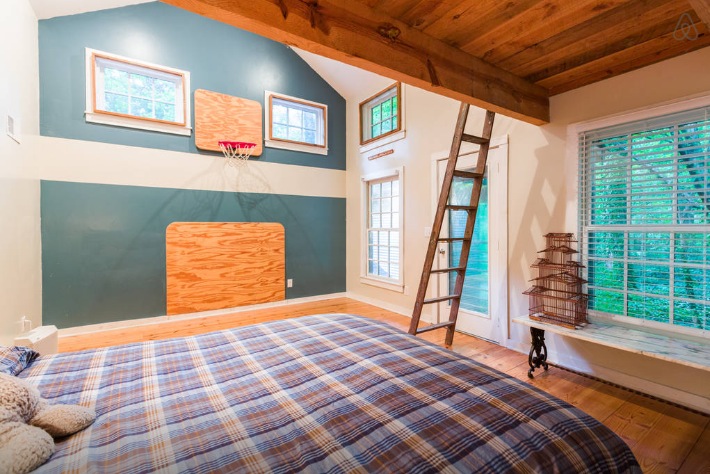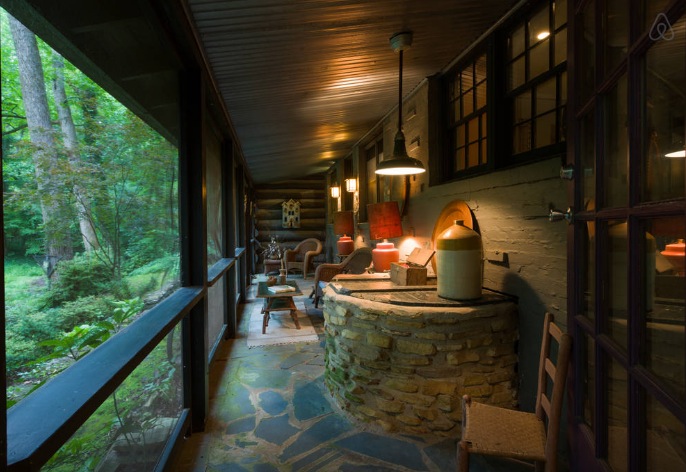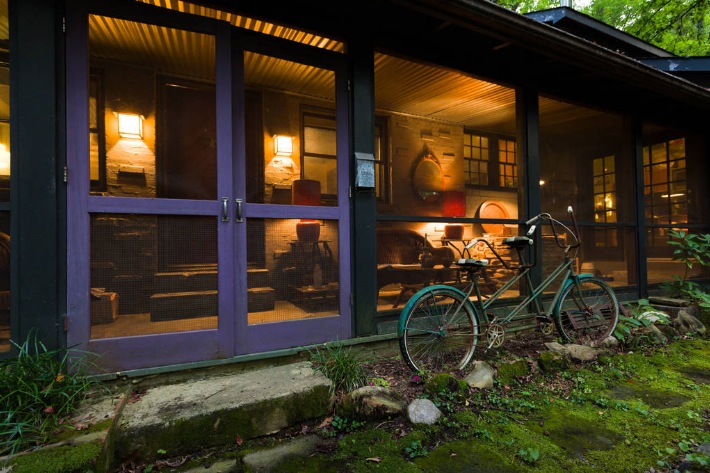 Booking through AirBnB
11. The Hobbit Village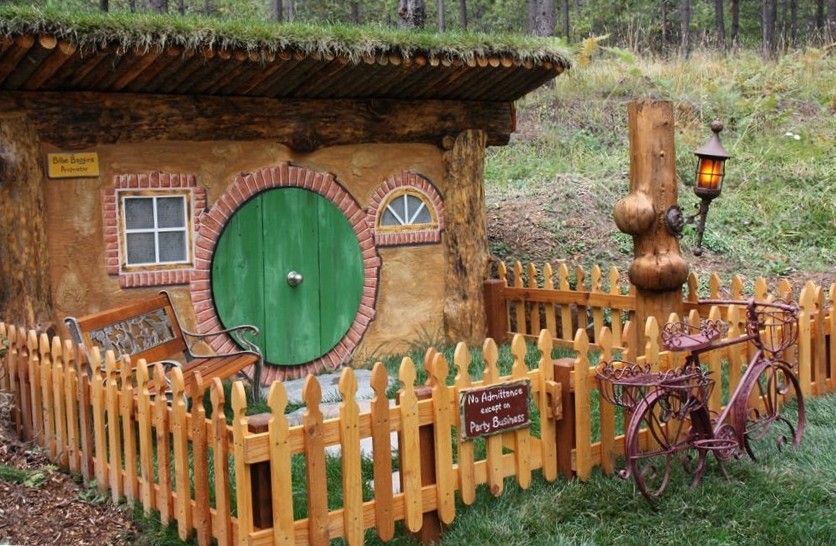 In a remote valley in Northwest Montana visitors will find the Shire of Montana. More than a bed to sleep in and a stove to cook on, the Shire offers visitors a luxury lodging experience full of imagination. Surrounding the hobbit home is a village that comes to life at night with the magical display of lights from the cavalcade of mushrooms that line Hobbit Lane to the lighted mural of a whole Hobbit Village. The excitement is heightened when these fairy structures begin to light up one after the other at dusk.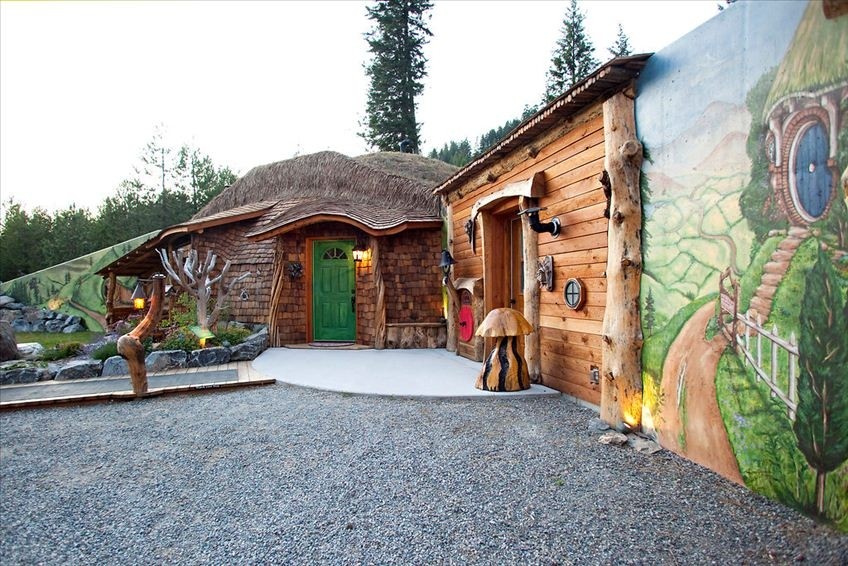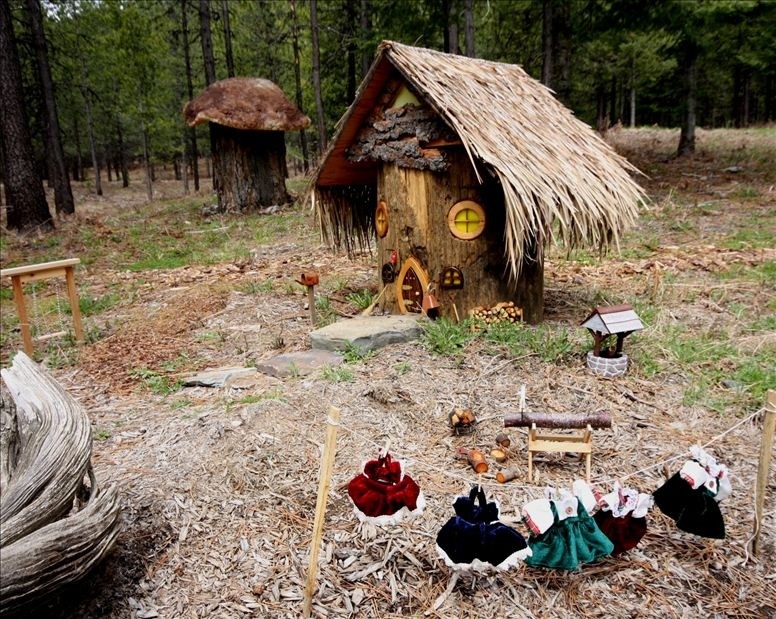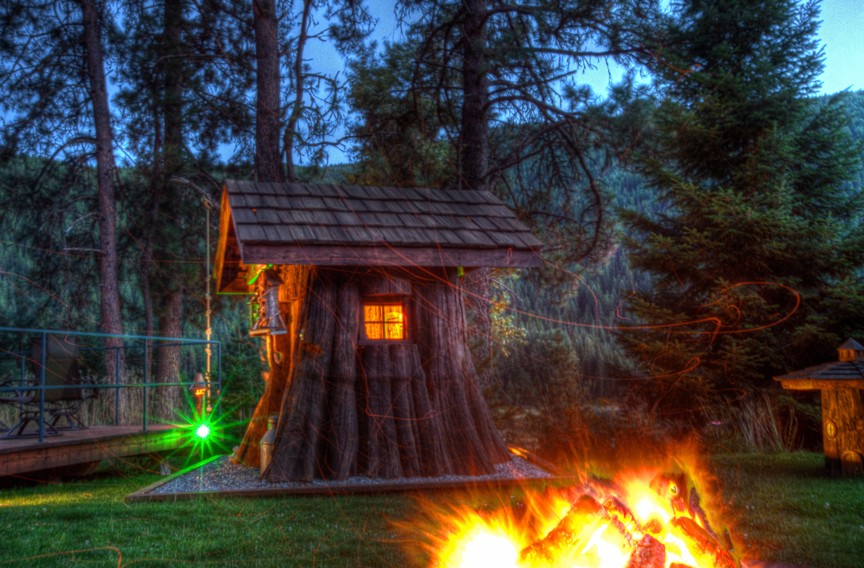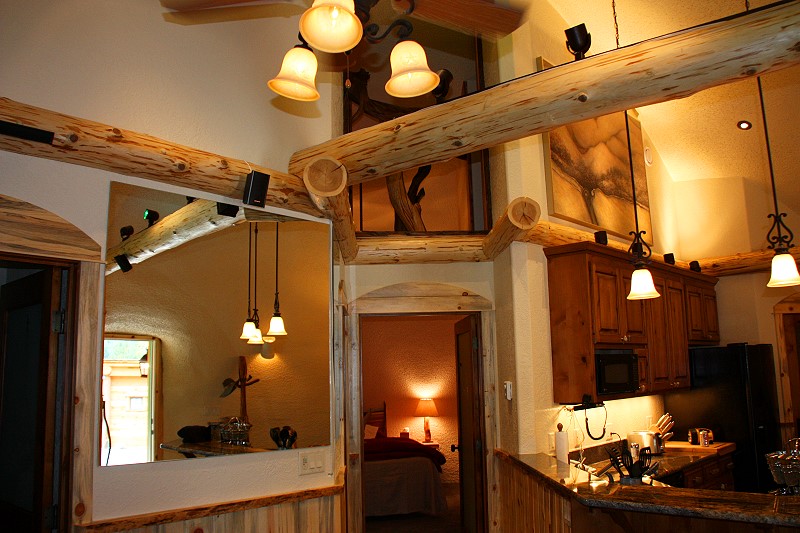 Booking through Home Away.
12. The Restored Ghost Town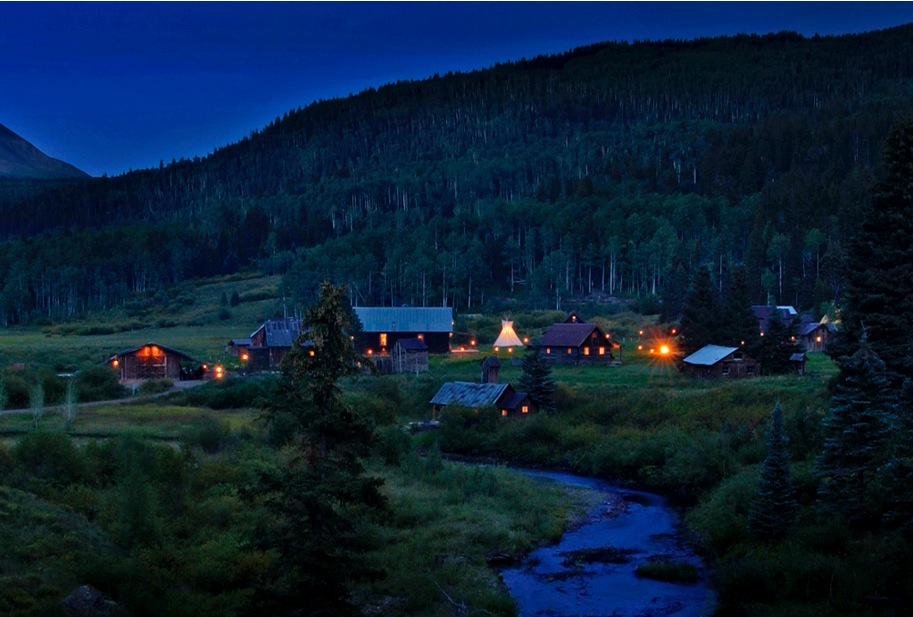 Dunton Hot Springs is a restored ghost town spa resort deep in the San Juan Range of the Colorado Rockies, offering outdoor living and away-from-it-all surroundings in this old gold rush town. You can rent your own cabin or the entire town!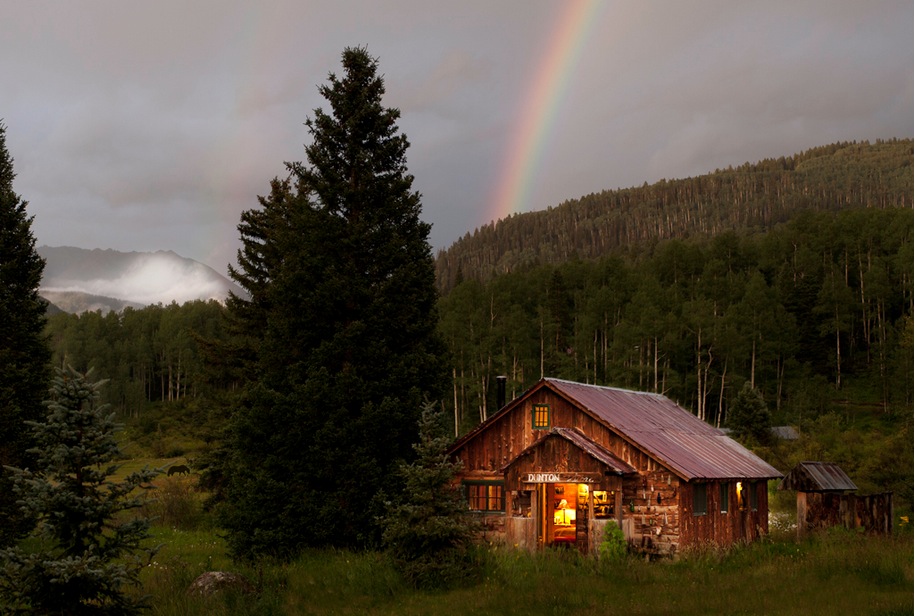 Booking through Dunton Hot Springs.