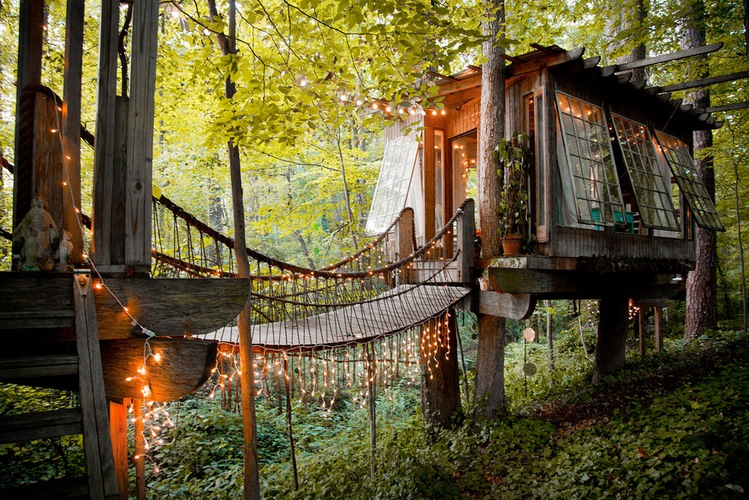 Once upon a time, there was a house in the trees, surrounded by the lights of the forest fairies, where the lodgers never grew up… and it came with wireless internet for a minimum two night stay on AirBnB!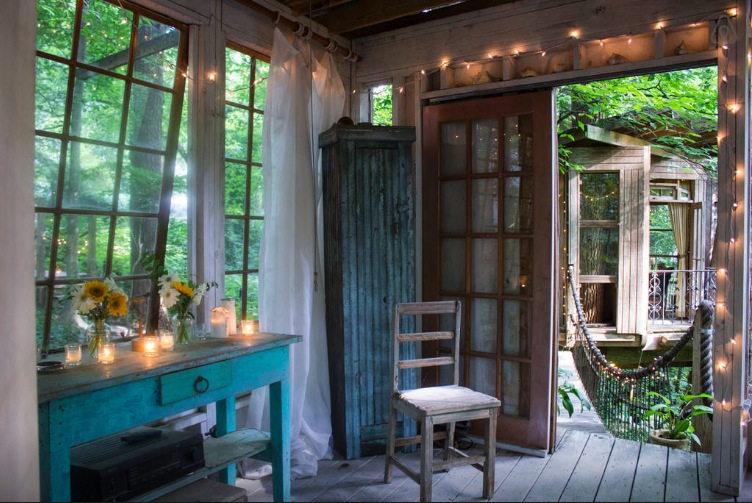 Okay so Peter Pan may not exactly be renting out his Neverland lair on AirBnB but there is a guy called Peter who lives in Atlanta, Georgia with his wife Katie, and together built a fairytale treehouse for boys and girls who never grew up.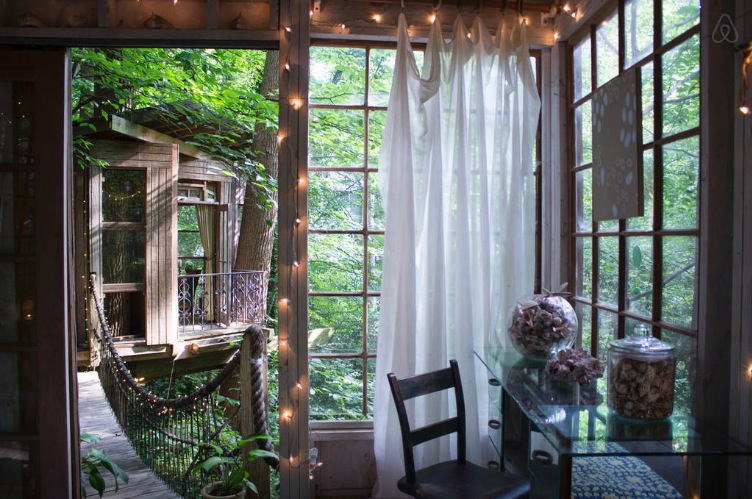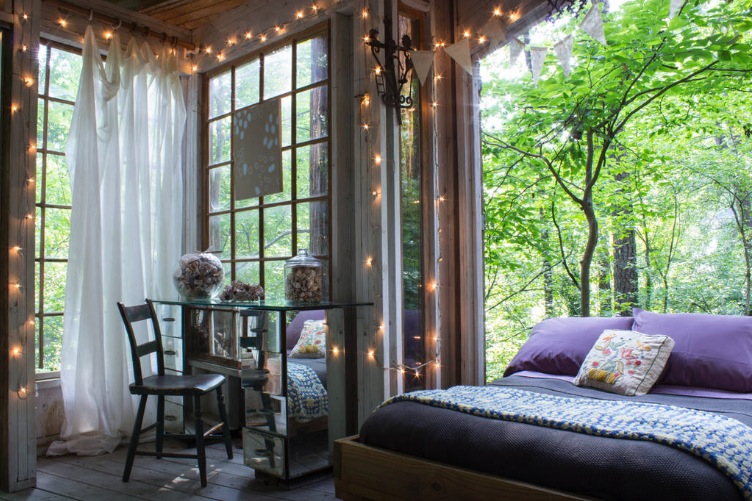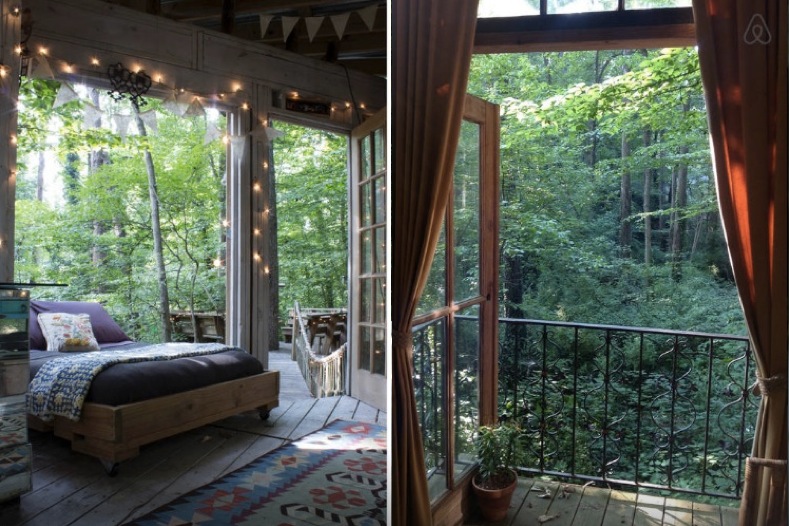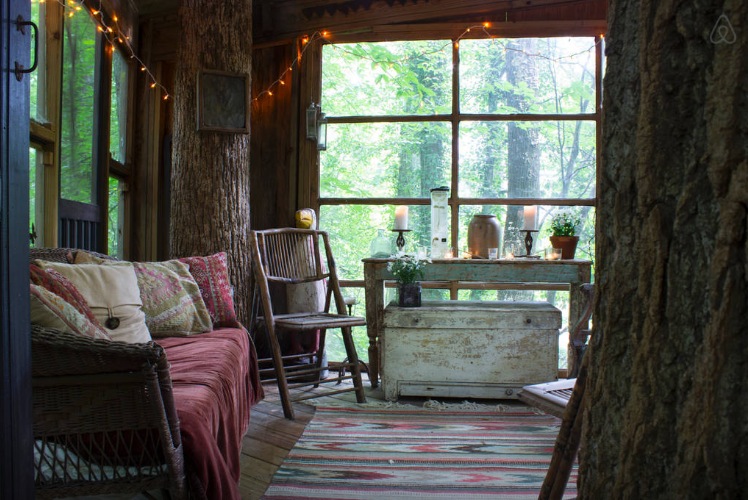 Here's the lowdown:
Centrally located within the heart of intown Atlanta and immersed in thick greenery, the treehouse for two consists of 3 separate rooms, each connected by rope-bridges. The living room is decked out with antique furnishings including 80 year old butterfly-filled windows, a 12-candle chandelier, comfortable, antique seating for 6, and a balcony overlooking an acre of lush woods. The double bed–fitted with sumptuous and organic linens can be rolled out onto a platform that overlooks the stream below or inside the room for further insulation.
On the deck there's circular seating for 10 and a hammock lying beneath a 150 year old Southern Short-Leaf Pine tree.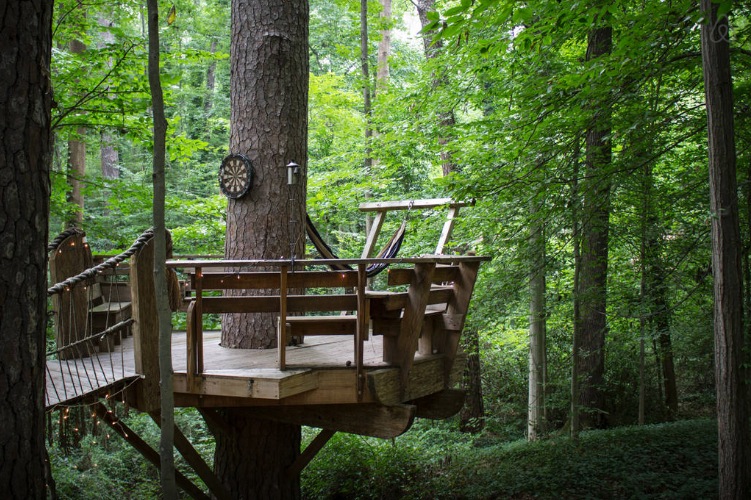 If you go through the guest reviews, you cannot find a single bad word written about the experience. Every single review gushes about the wonderful hosts and their magical hideaway. Katie (or we should we call her "Wendy") works in the wine industry while Peter is an environmental activist and 3d photographer.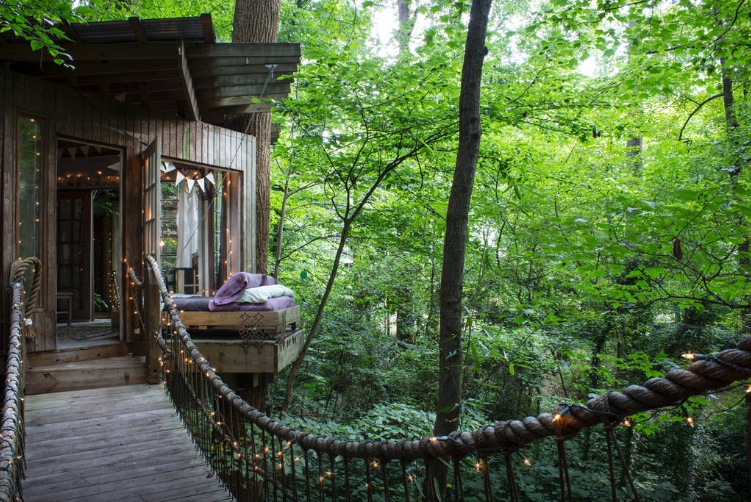 They give guests just the right amount of privacy while offering wine & snacks at night, plus coffee in the morning and they don't advertise it but they offer you a guest bedroom in their main house just in case you get a little too much outdoors or just want to come inside for whatever reason. Even if you're staying there on a chilly winter night however, you'll be kept warm and cozy with the supplied heated mattress pad.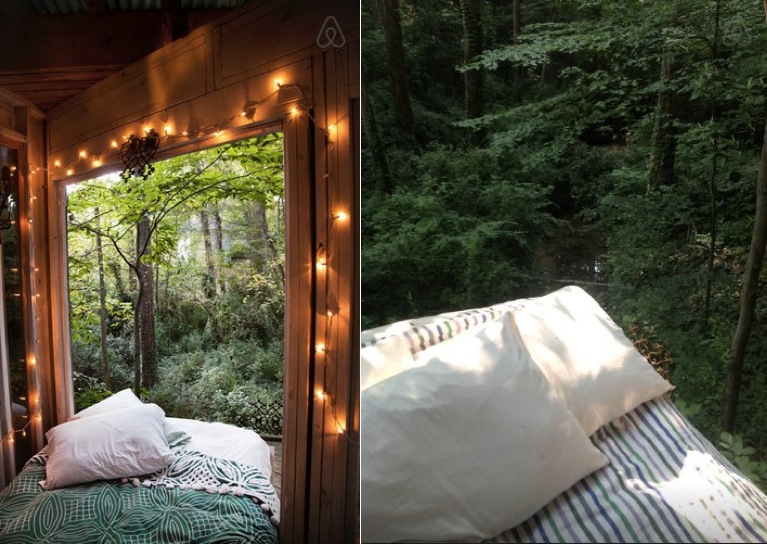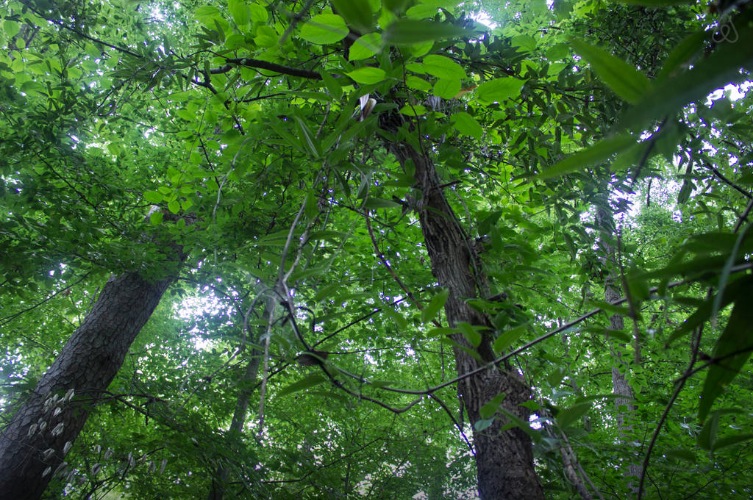 The couple are also full of local information and recommendations, but if you want to make the most of every last minute in Peter Pan's hideaway, guests often order in pizza straight to the treehouse!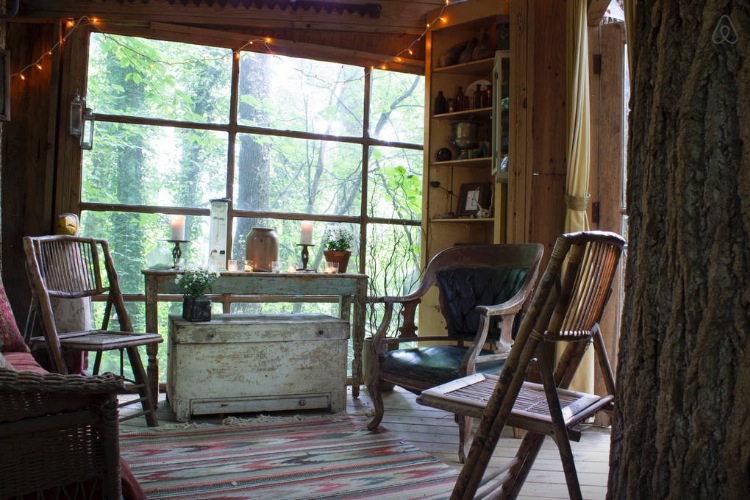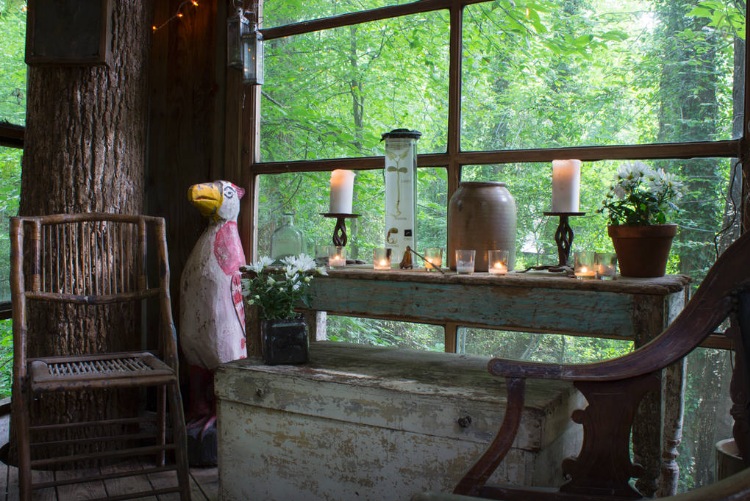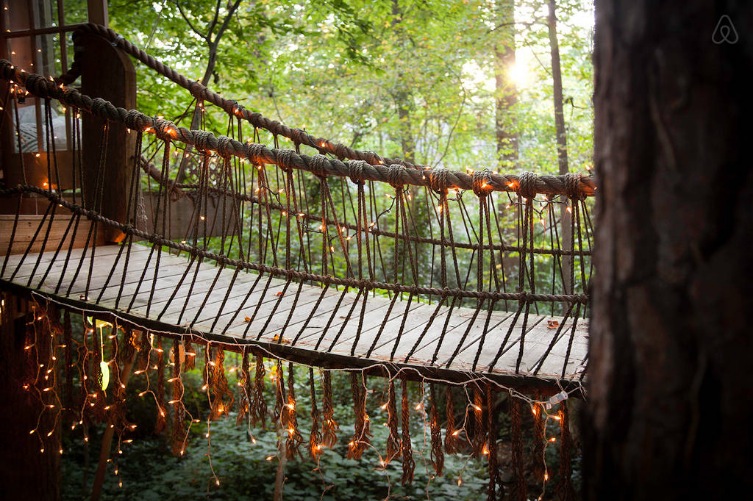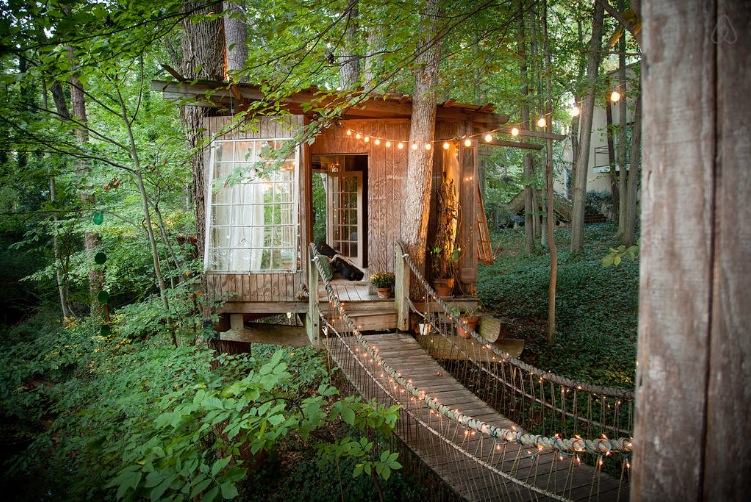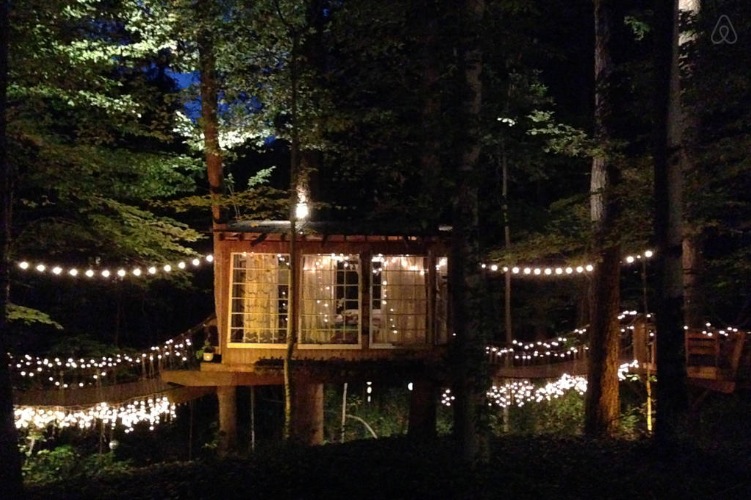 If this looks like your kinda getaway, book your stay and who knows, Tinkerbell may just show up for tea.