It's not everyday you'll find me blogging about luxury jewellery, well, in fact it's never. But something shiny caught my eye today that lured me into unfamiliar territory. It was British jewellery designer Theo Fennell's secret garden ring…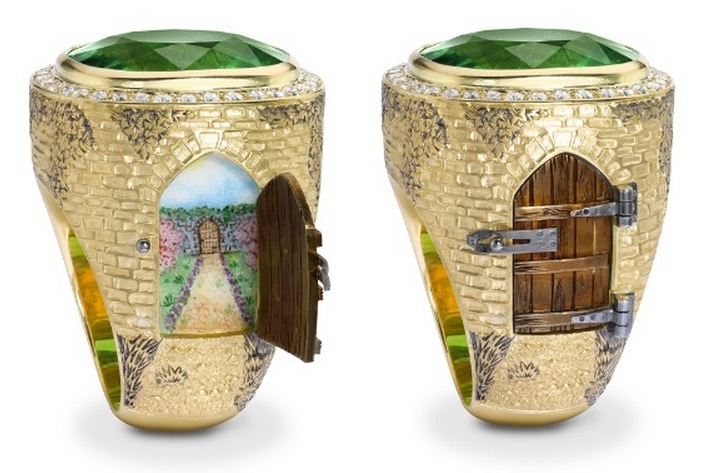 I remember walking down the Fulham Road in London where the Theo Fennell flagship store has stood for as long as I can remember, and never daring to go inside. I just didn't go into those sort of places where things for sale are kept in sparkling glass cabinets on cream carpet. But now, I rather regret not having gone in as a young Londoner and checking out these rather whimsical little gems.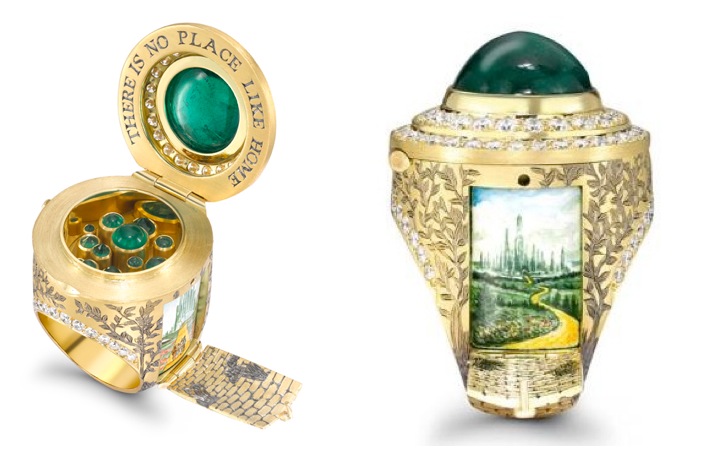 Who knew jewellery could be this fun? It turns out ex-Etonian Theo Fennell is much more eccentric than you'd imagine any English jeweller (tipped to become the Queen's jeweller one day) to be. While the "bling" look may not be for everyone, it shouldn't take away from the undeniable craft and skill that has gone into making and imagining such grand detail on a miniature scale. Theo is clearly one of us when it comes to a playful passion for miniatures and secret portals to another world! From the Land of Oz to Narnia, let's discover some of the miniature narratives and intricate secrets that Theo Fennell's rings are hiding…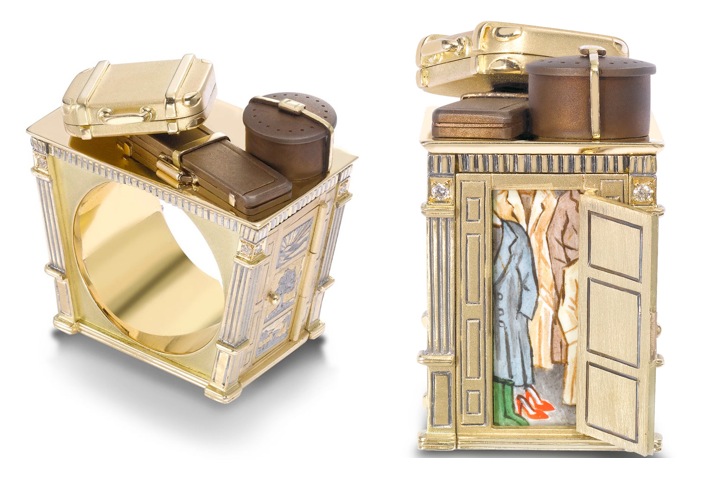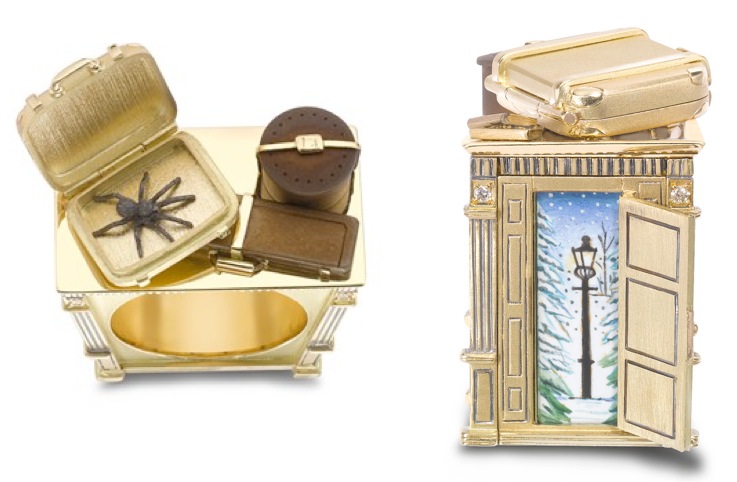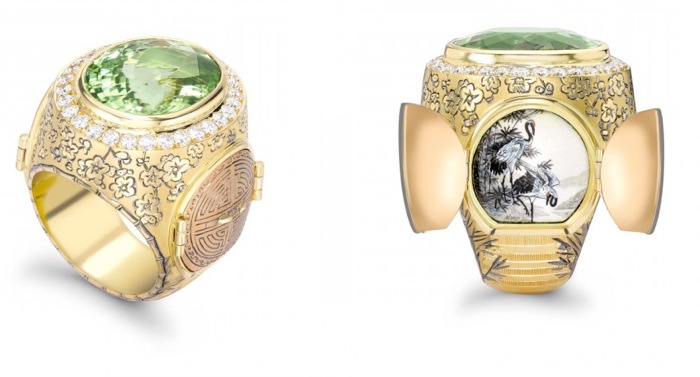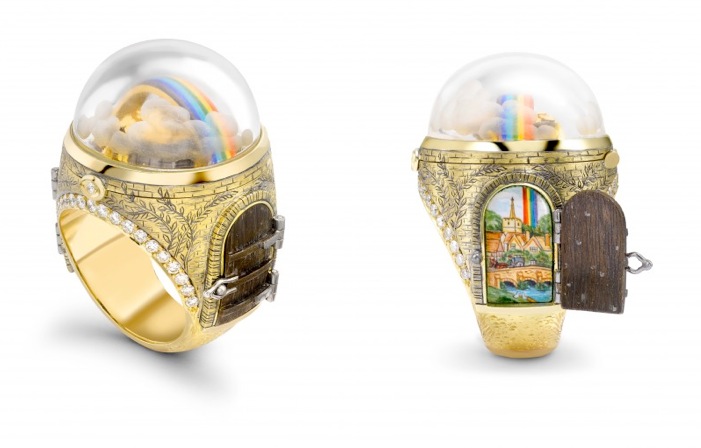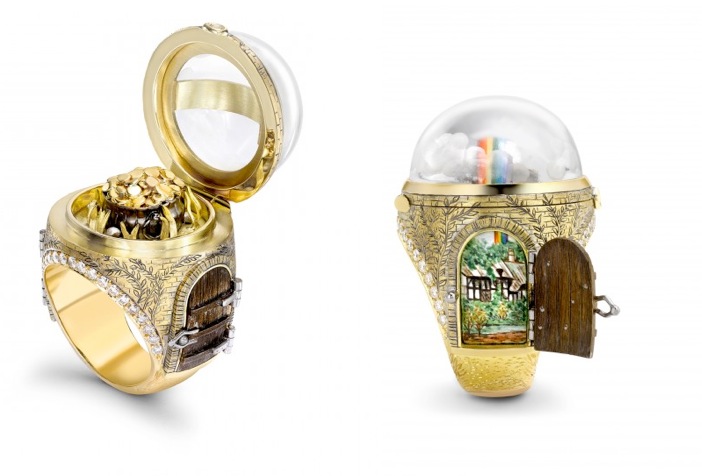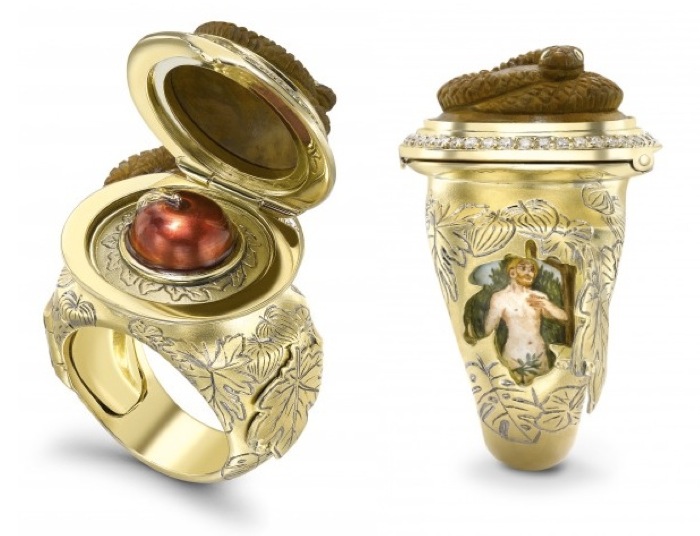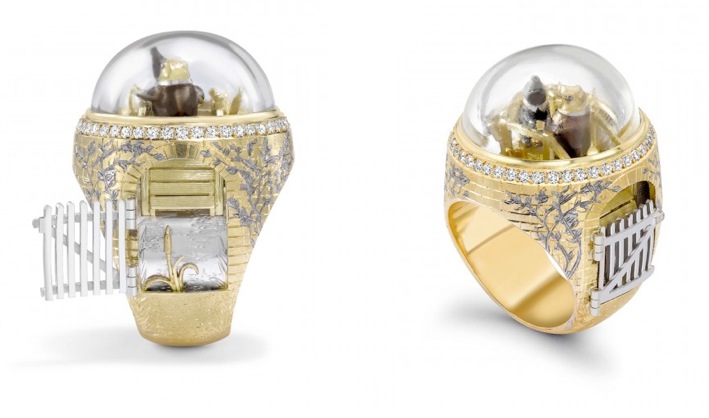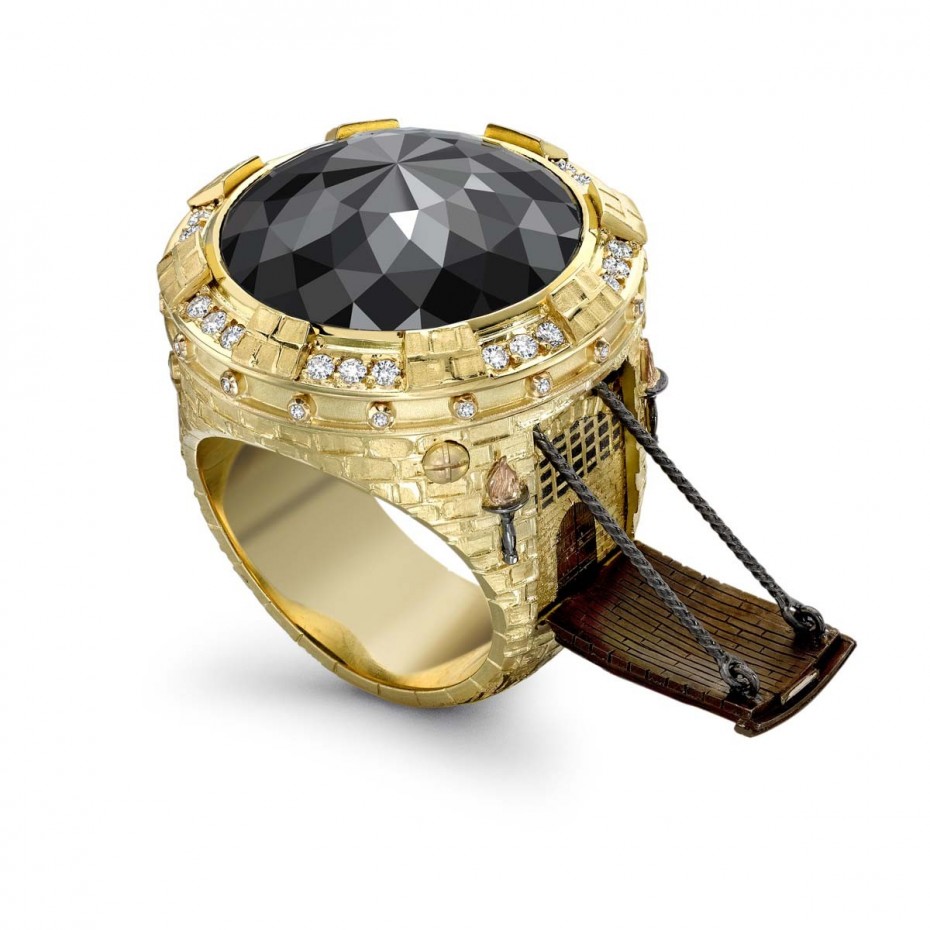 The Fabergé eggs of the future?!
Discover the world of Theo Fennell.