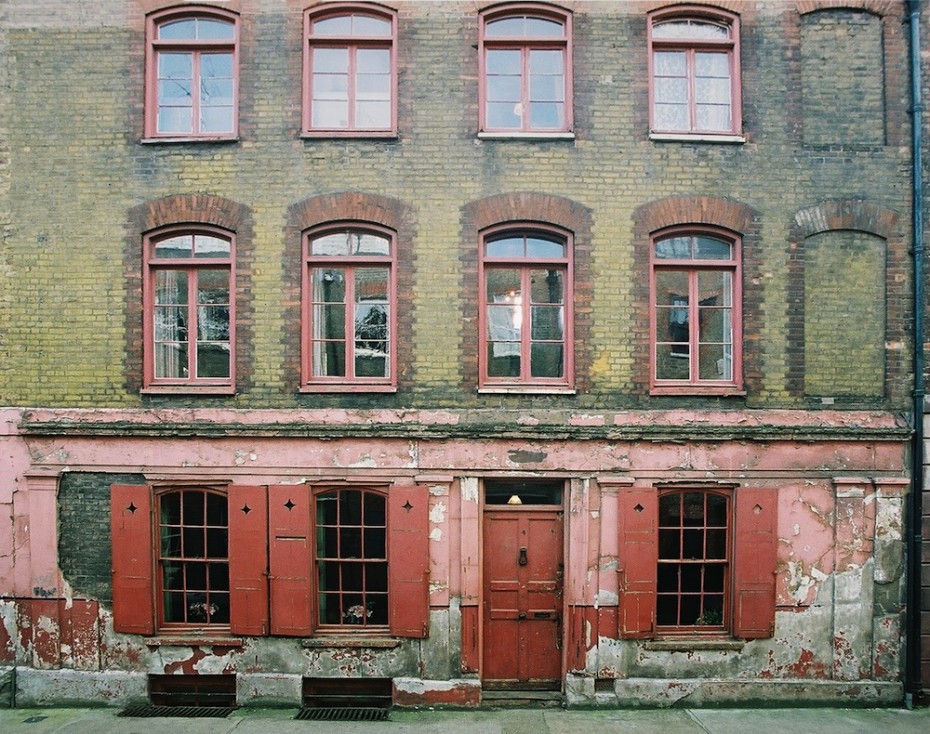 At number 4 Princelet Street in East London, there is an 18th century yellow brick Georgian time capsule behind the Old Spitalfields Market. The double fronted merchant's house, conserved in its original condition from top to bottom, is one of the last of the original houses to be built on the street where dozens of French Huguenot families escaping Catholic prosecution in France settled in the streets of East London during the early 1700s. The floorboards and dog-leg staircase behind this crimson door are hiding more than three centuries of stories– and you can borrow them all if you like …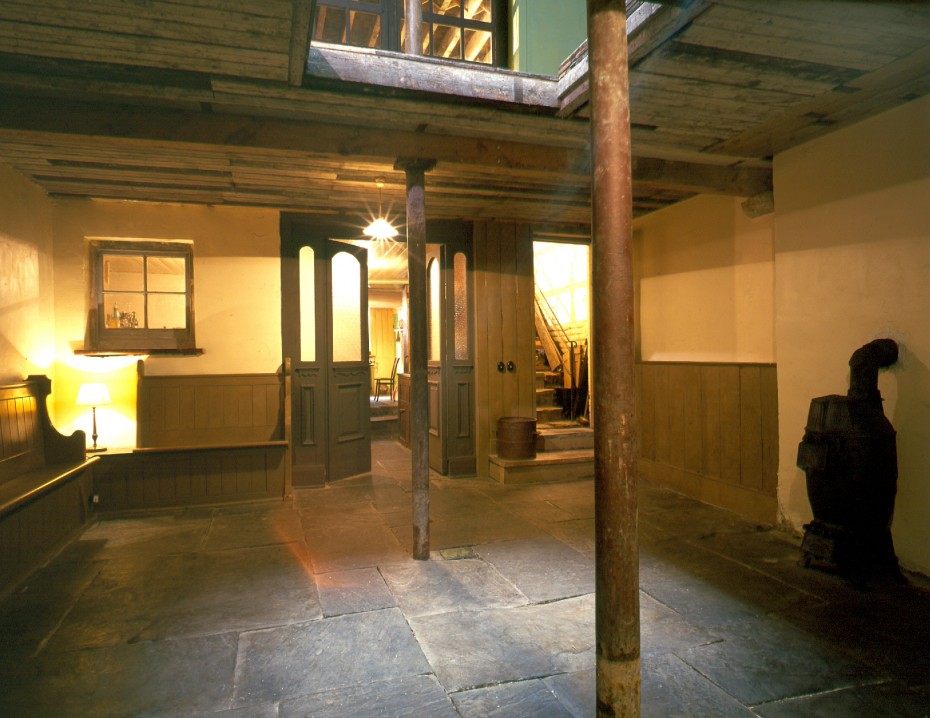 The house at 4 Princelet Street is one of those rare gems that has been so well conserved in its original state to hold on to all that history, that it's not exactly liveable full-time. Instead, it can be borrowed; for private events, dinners, weddings, filming, photo shoots or pretty much whatever you can imagine borrowing it for.
Each of the 15 rooms has its own working fireplace, there are period furniture and textiles on hand for hire, two outdoor terraces, catering, kitchen and food preparation areas, a selection of chefs available upon request and sit-down dining accommodation for up to 60 people.
So I'll just leave you for a minute to look around and start thinking of an excuse why you might one day need to borrow this place…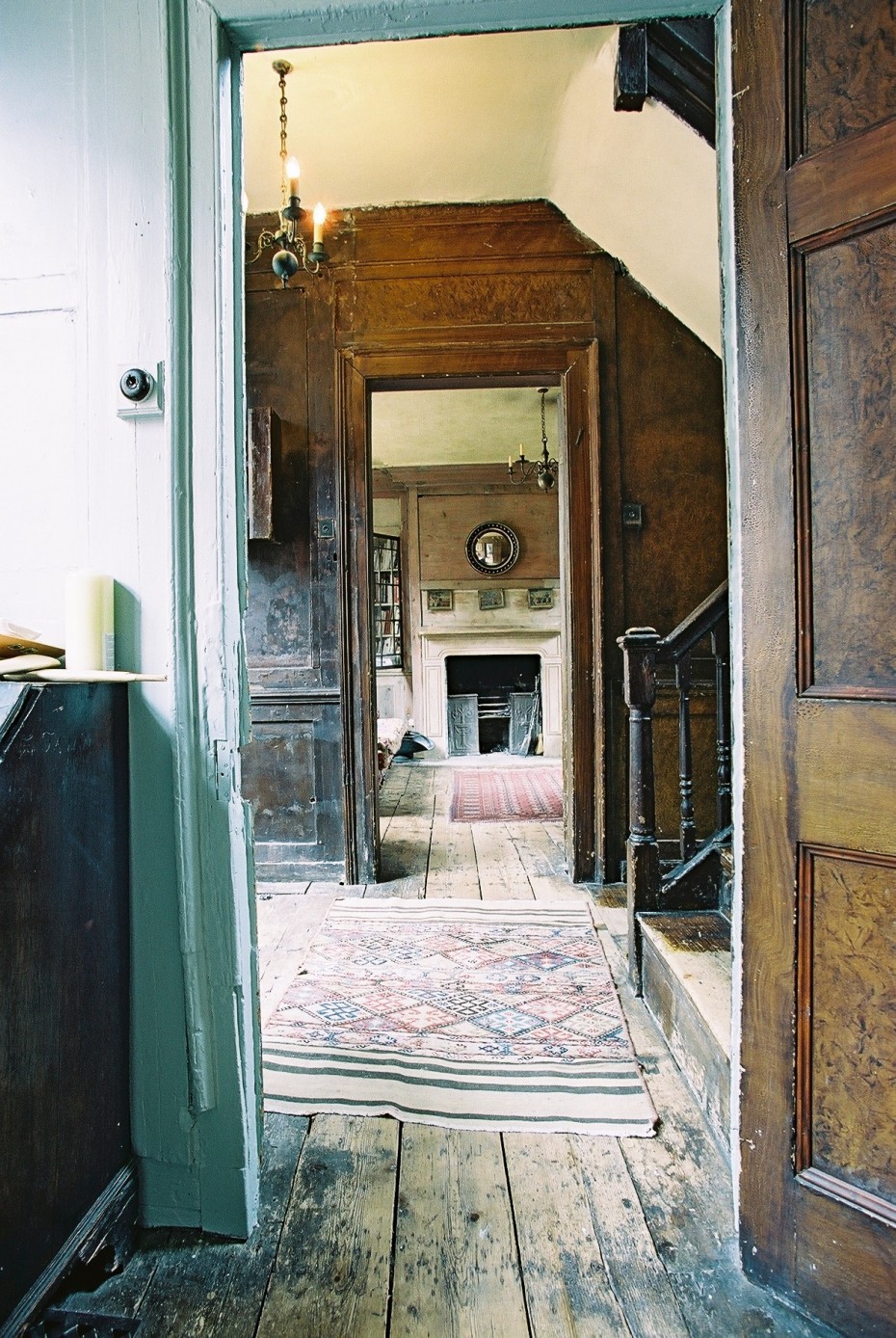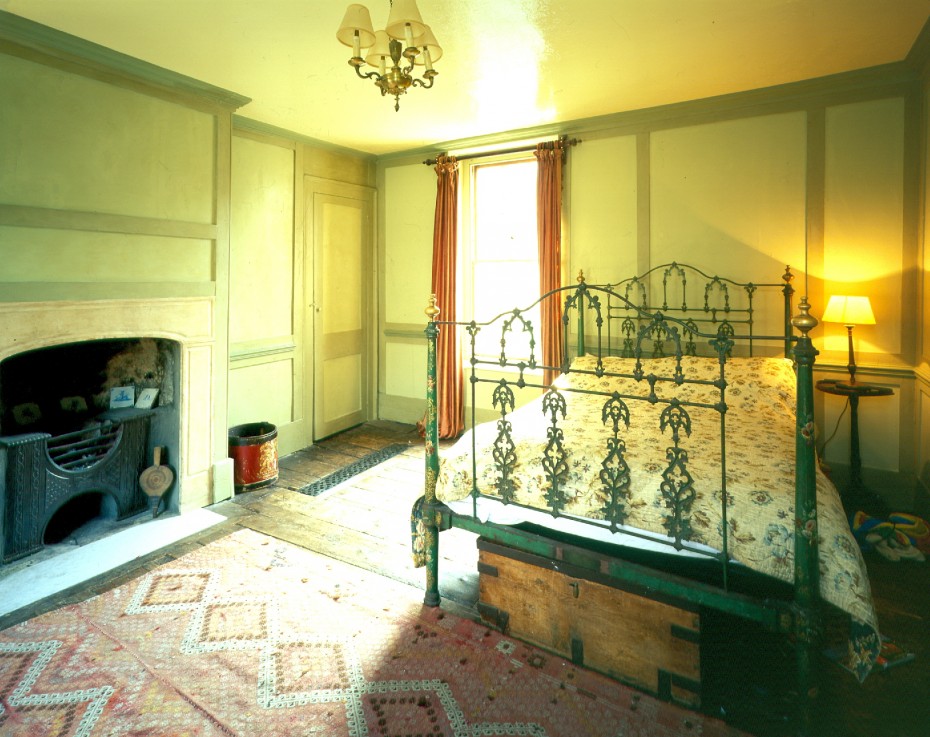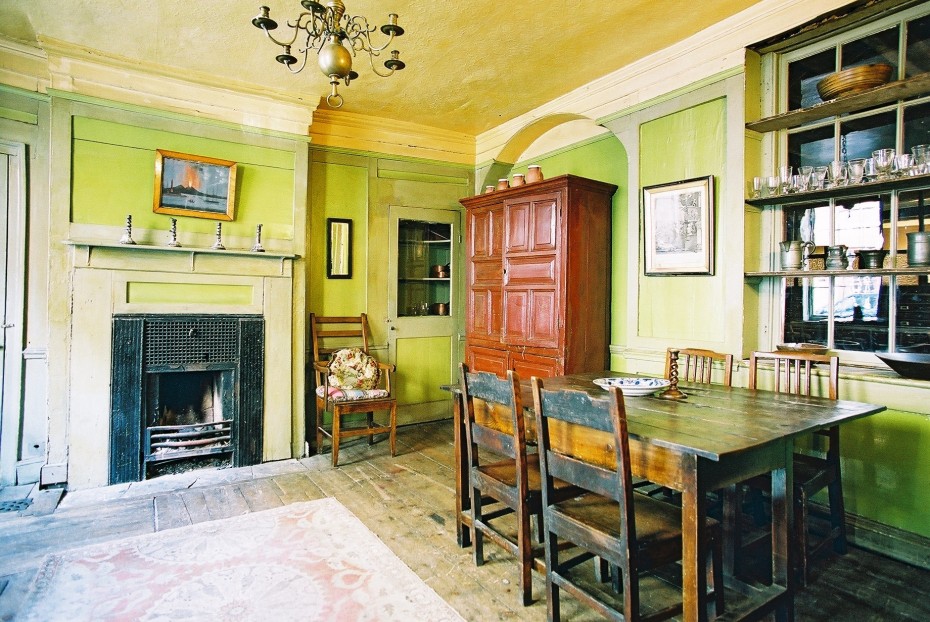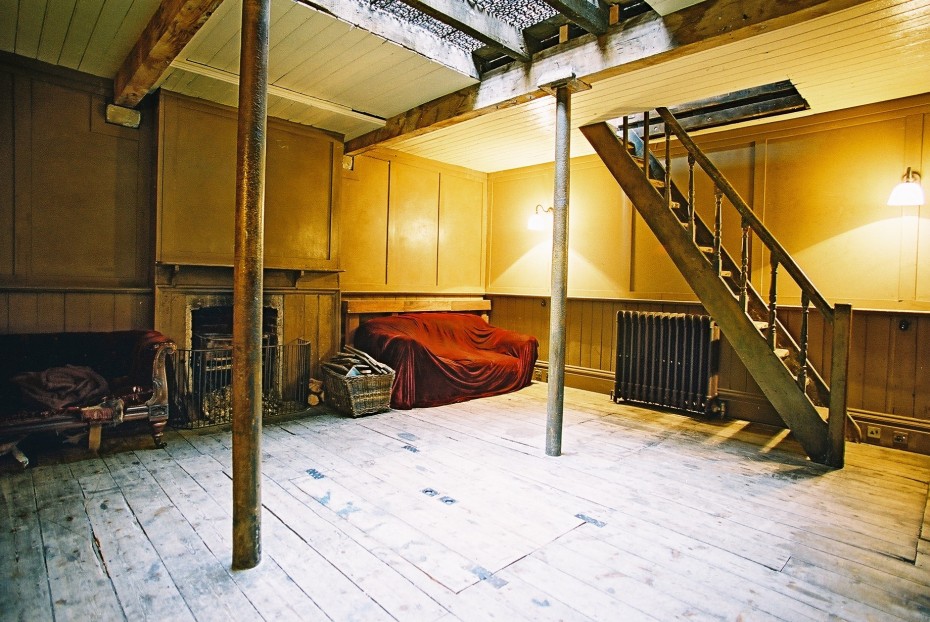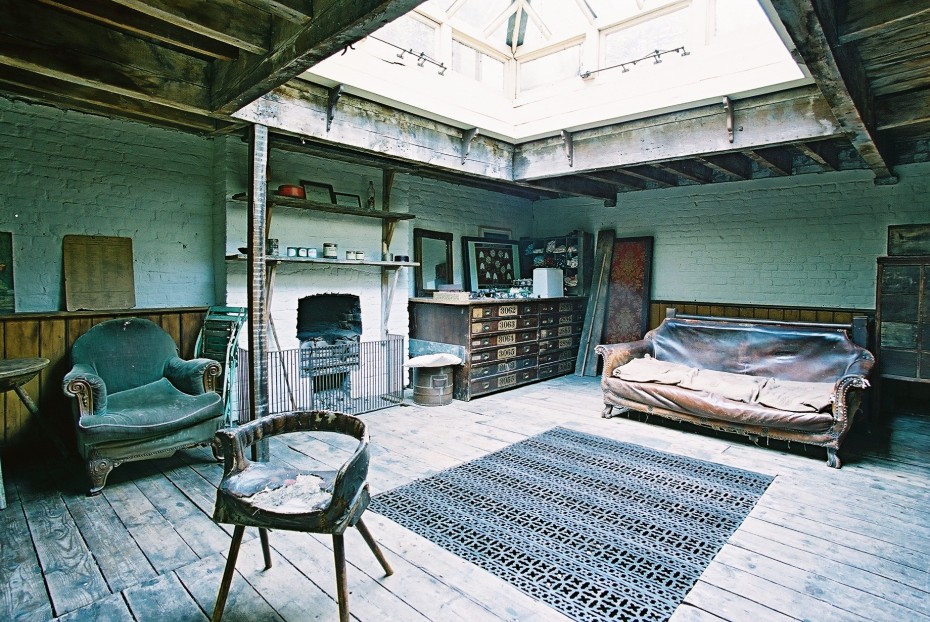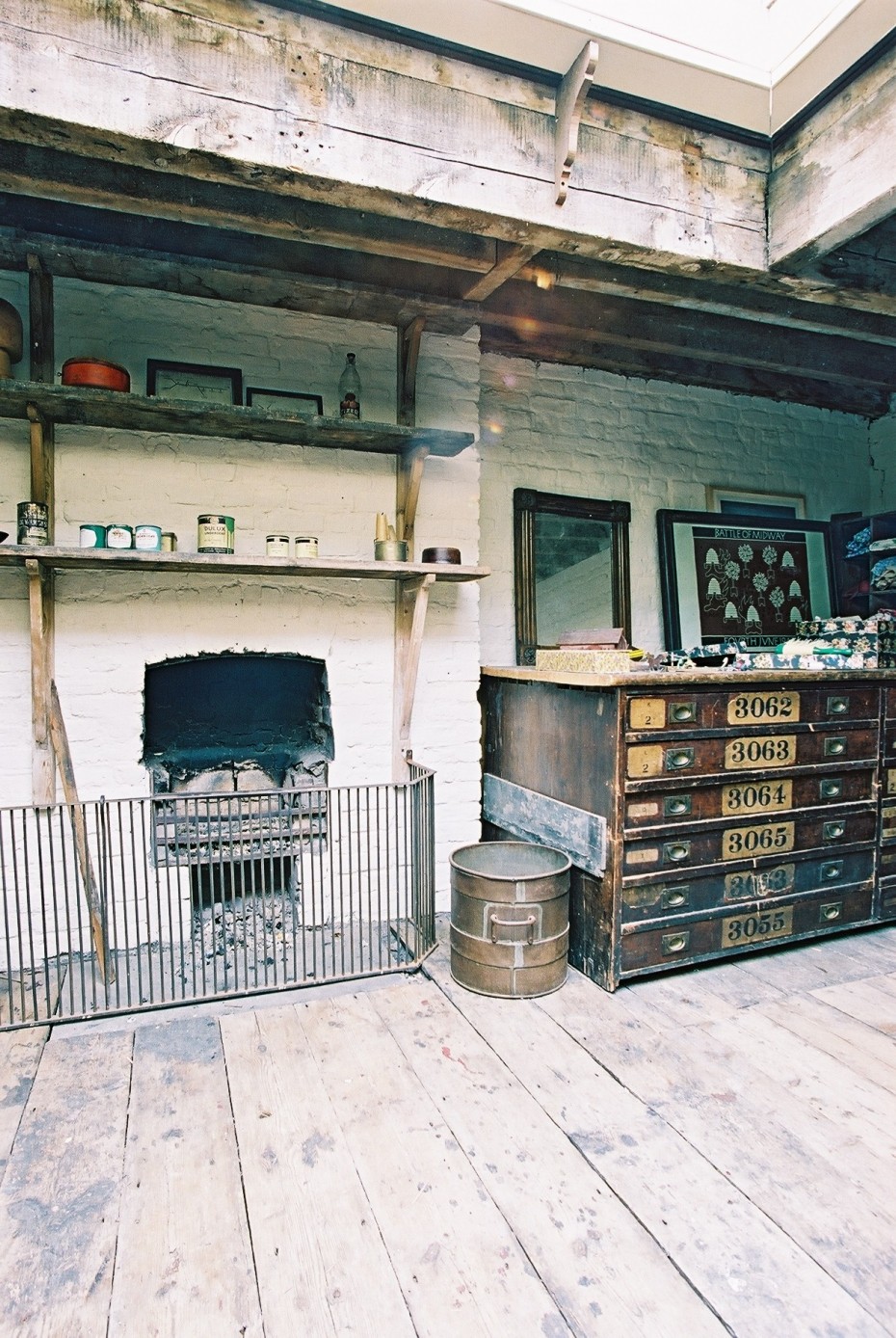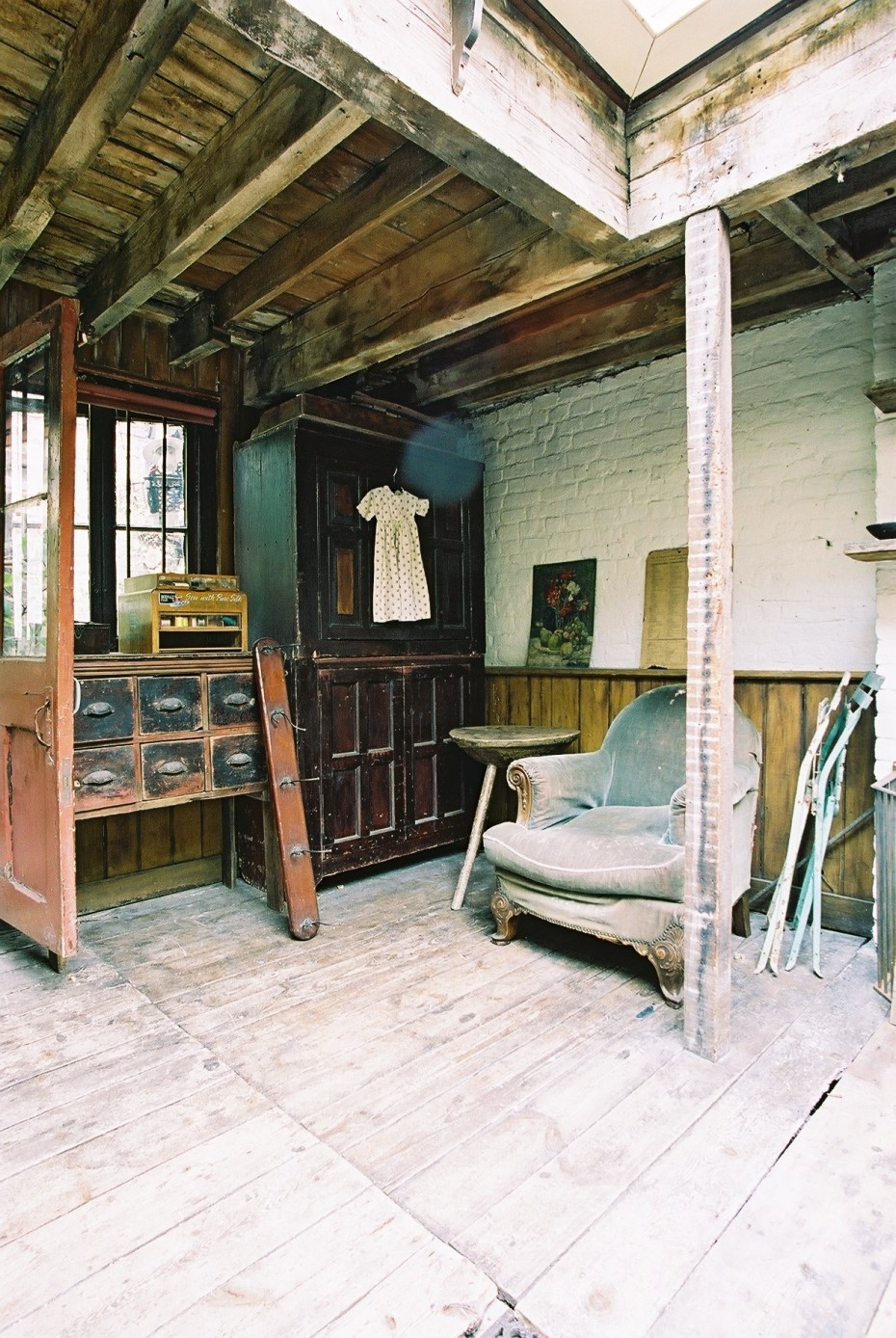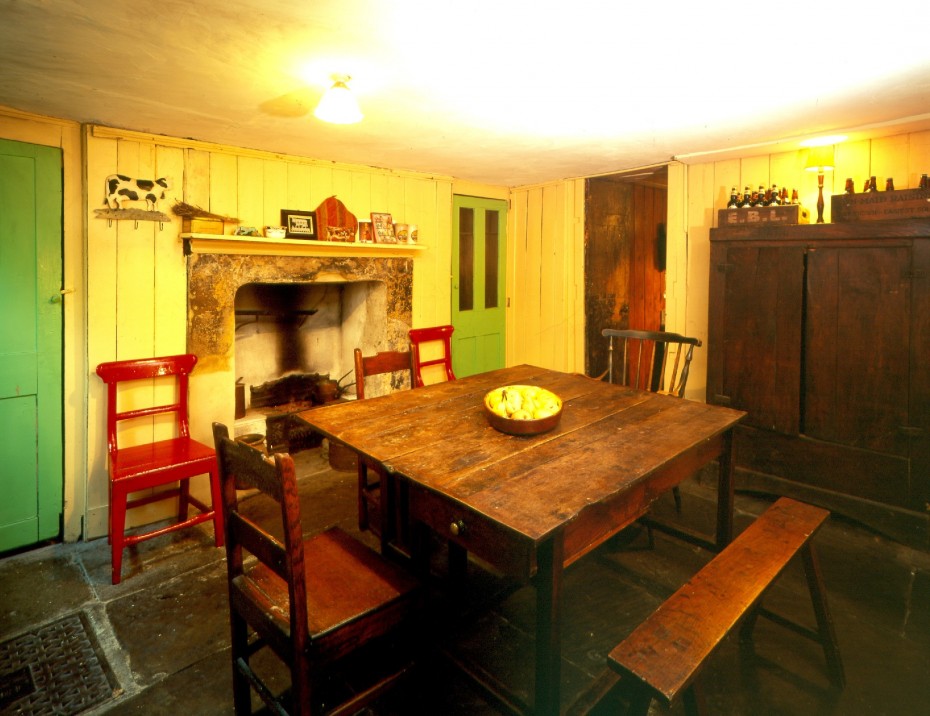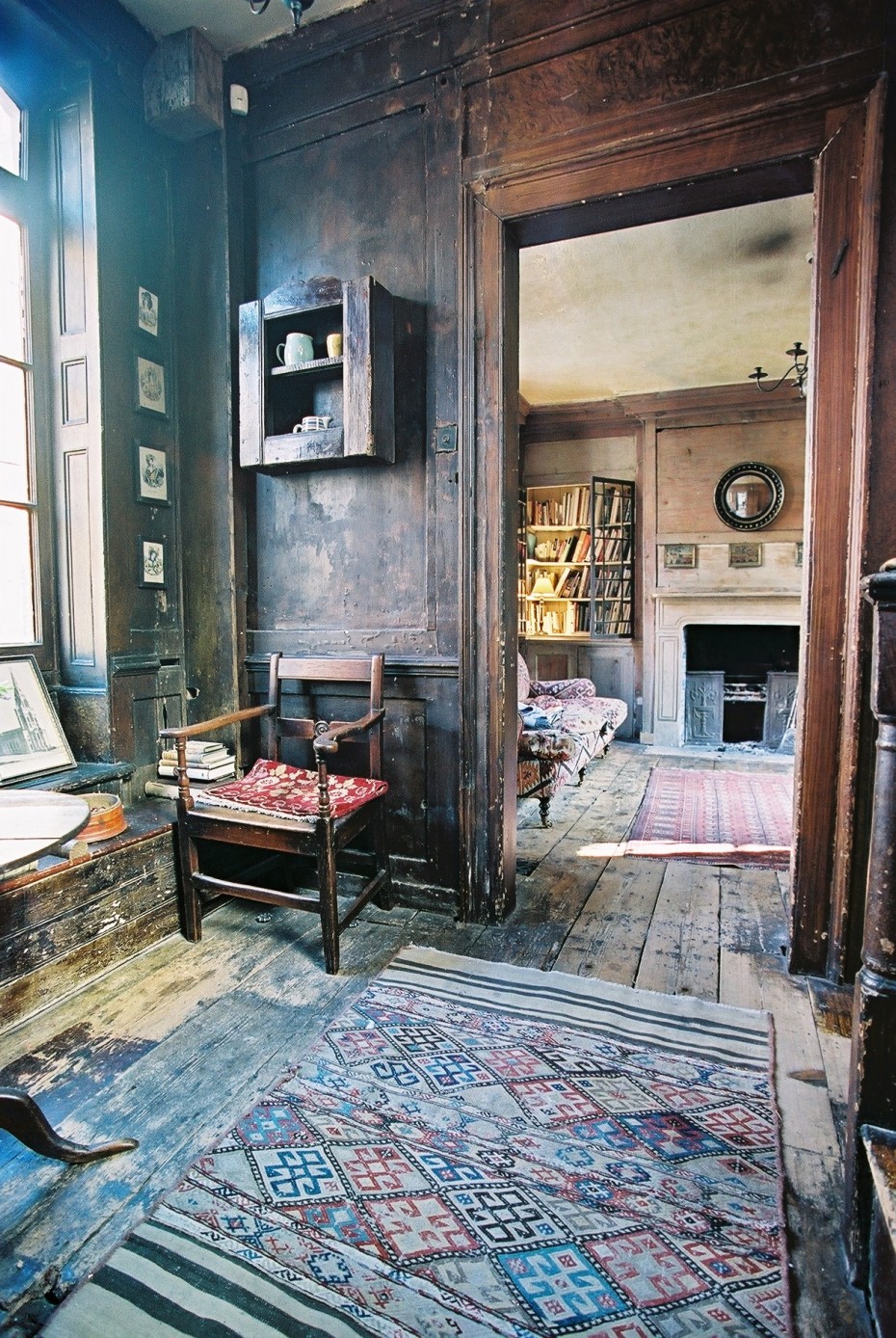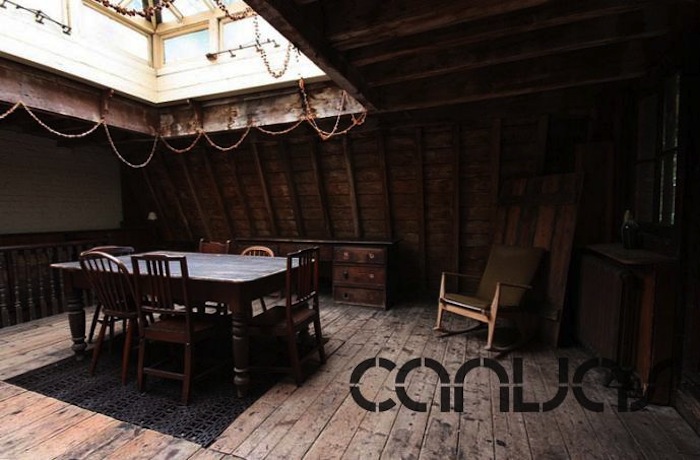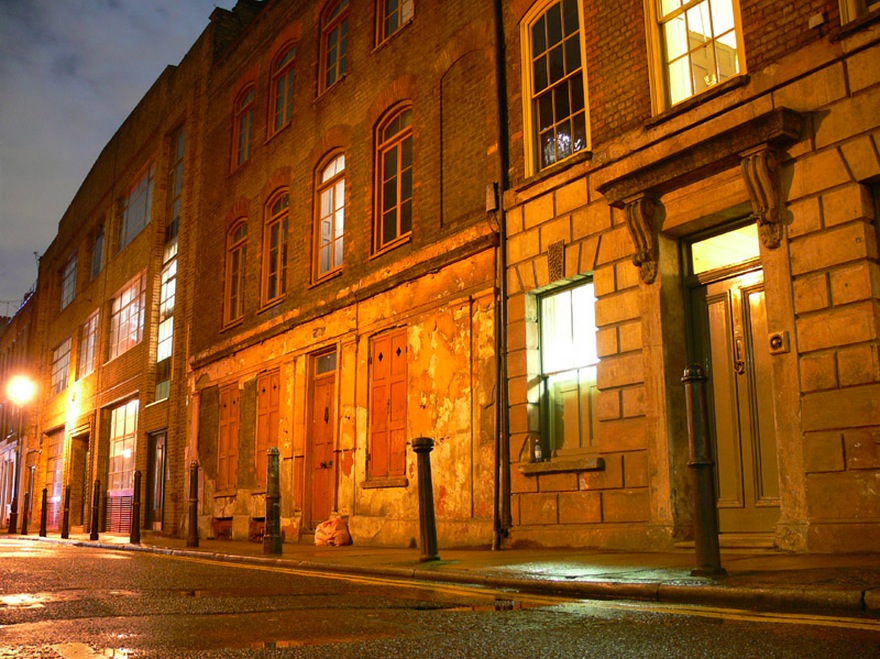 The Secrets of Number 19 Princelet Street
It's also probably worth mentioning … well actually, it's definitely worth mentioning that a few doors down, number 19 Princelet Street is home to a few surprising secrets. For years it lay abandoned, untouched and unknown to the world, but behind the unassuming facade, the building is home to a hidden Jewish synagogue, one of the oldest in the UK.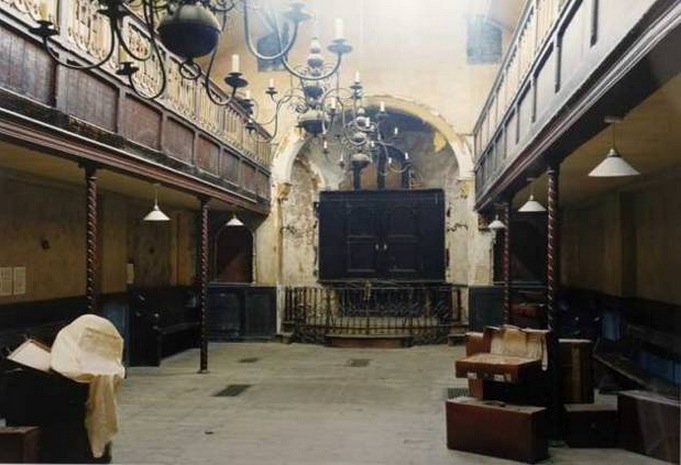 Added in 1869 over what had been the back garden of the house originally built in 1719, by the very same carpenter who built our yellow-brick at number 4 Princelet Street, the synagogue was opened by a small Jewish Society of Russians and Poles who had fled persecution in their homeland. The secret synagogue served as a friendly sanctuary and place of calm for the community.
A century later, up in the third floor attics, in 1969, a recluse and Jewish scholar, David Rodinsky, who had lived in the house for most of his life, locked his door and disappeared without a trace. His room above the synagogue was discovered undisturbed nearly 20 years later….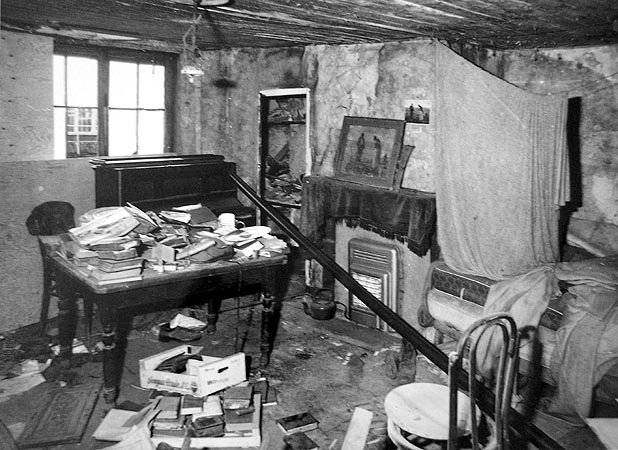 It was just as its occupant had left it; a half-finished cup of tea on the bed table, a pot of porridge over the stove, the room littered with newspapers, books, hand-drawn maps of journeys and papers with indecipherable scribblings in up to 15 different languages.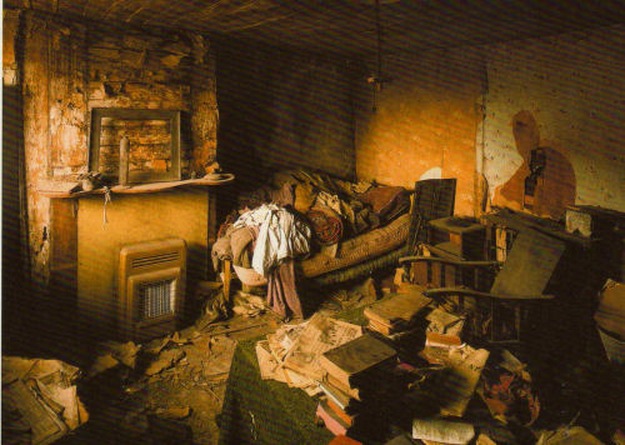 After the discovery, a young college graduate, Rachel Lichtenstein began working at the heritage centre that was starting to take shape at 19 Princelet Street and started sifting the room full of clues which had been boxed up by the Museum of London and returned to the house. Her journey to uncover the mystery of David Rodinsky is documented in her book, Rodinksky's Room.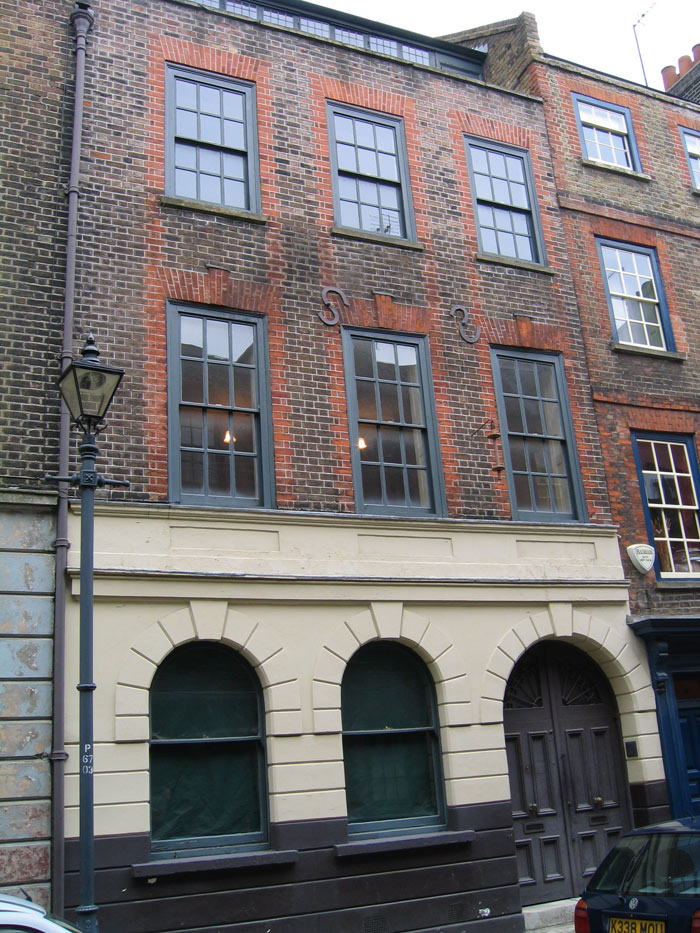 Despite later being founded as the first museum of immigration and diversity in Europe, lately, the shabby front doors of 19 Princelet street are rarely open to the public and from what I can tell on the website, they need some significant help with funding to save it from further neglect. Special visits however can be arranged for groups if you can gather some friends together who want to explore some of East London's lost history. "Beyond are secrets and suitcases, poems and potatoes, threads of history linking to today's debates over migration, minorities and multiculturalism."
Book a tour at 19 Princelet Street here. You can also keep up with their community page on Facebook. For more information about hiring Number 4 Princelet Street, contact Robert Shackleton for prices and availability.