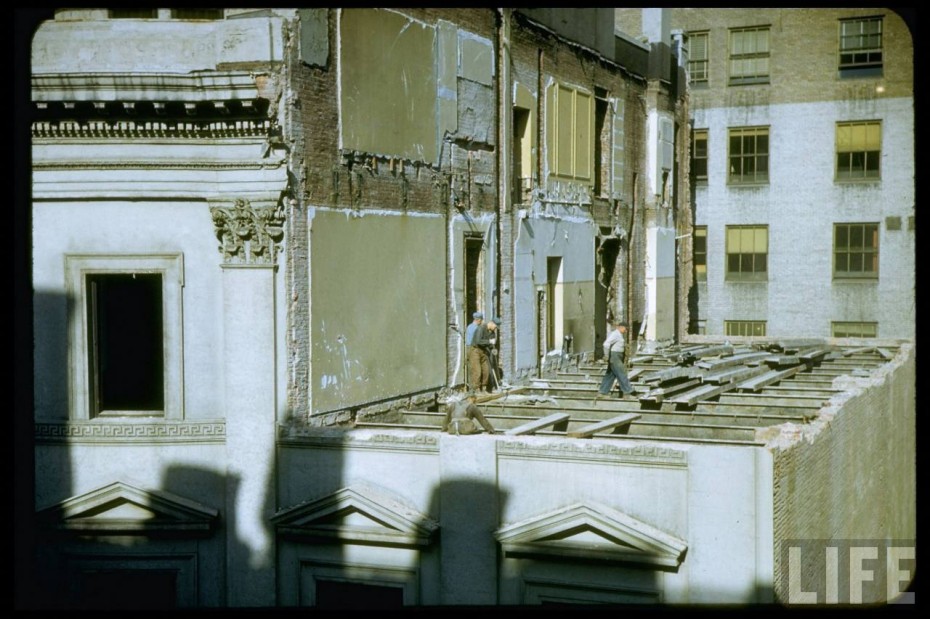 It's an enduring, ongoing cultural conflict everywhere in the world: progress vs tradition. There are those for "progress", be it visionary forward-thinkers or money-driven demolishers of precious history and culture. Then there are the "traditionalists"; identified as either pillars of reason and impeccable taste or bitterly out-of-touch relics who really ought to quit their hollering, move aside and let the rest of the world move on.
As for the wreckers themselves, captured by Walker Evans in a photostory I fished out of the LIFE archives from 1950s New York– they're just doing their job, right?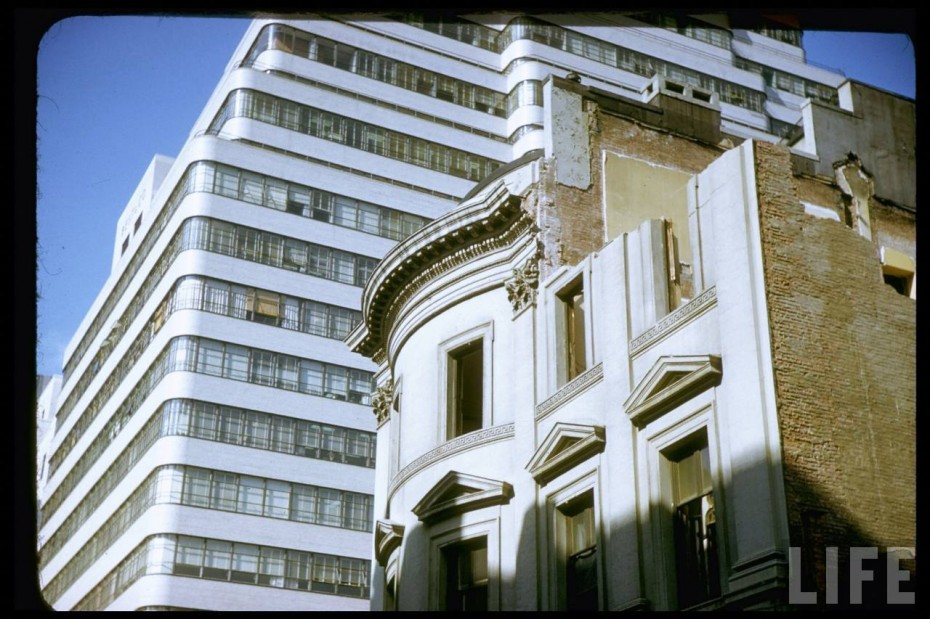 Corinthian townhouse being demolished.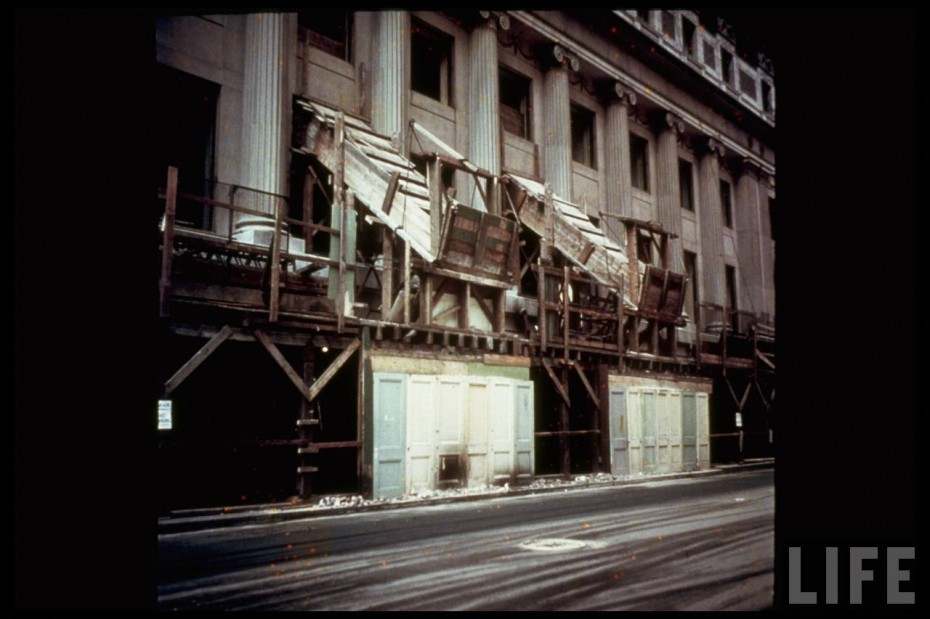 Demolition chutes in place outside the Ritz Carlton.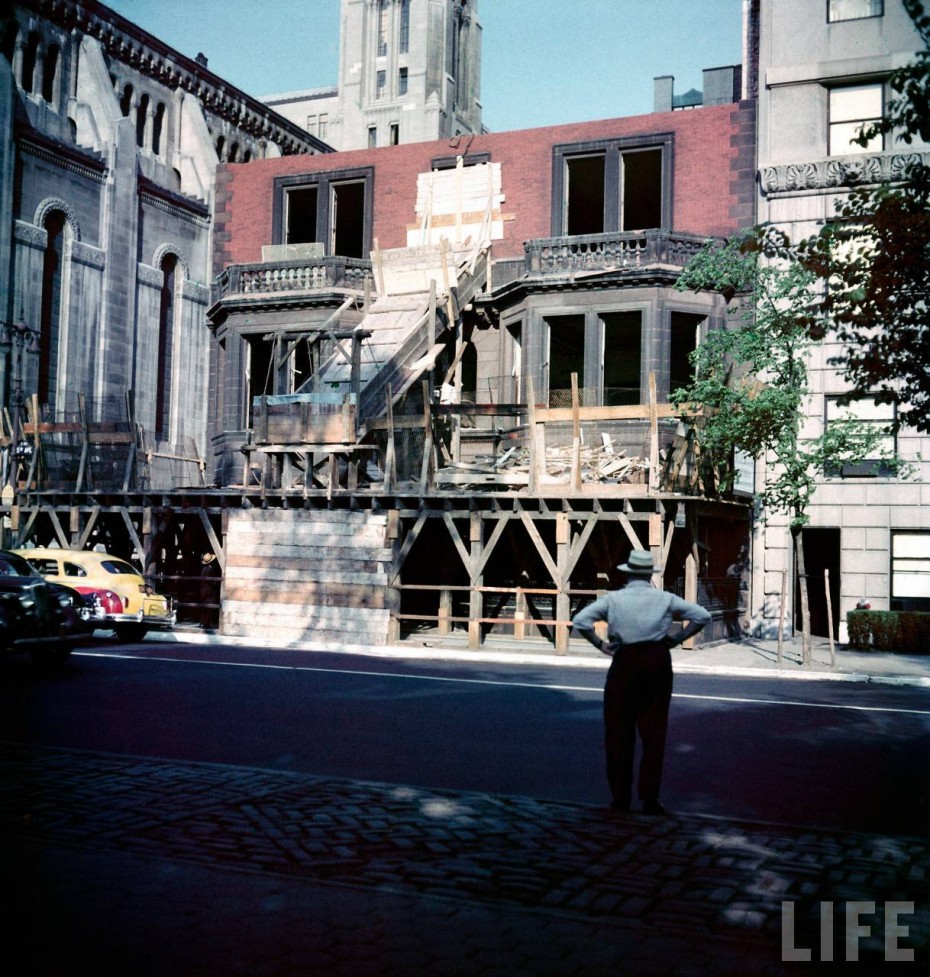 Scaffolding & demolition chute leading from townhouse during wrecking.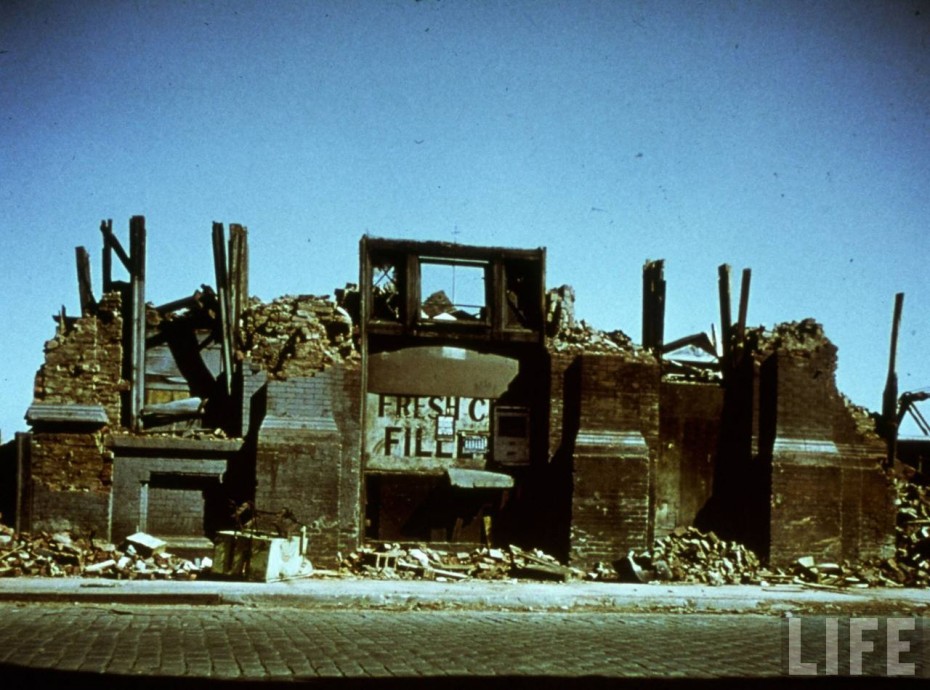 Old Fulton Fish Market being demolished, w. remains of sign "Fresh…fill…" amid rubble.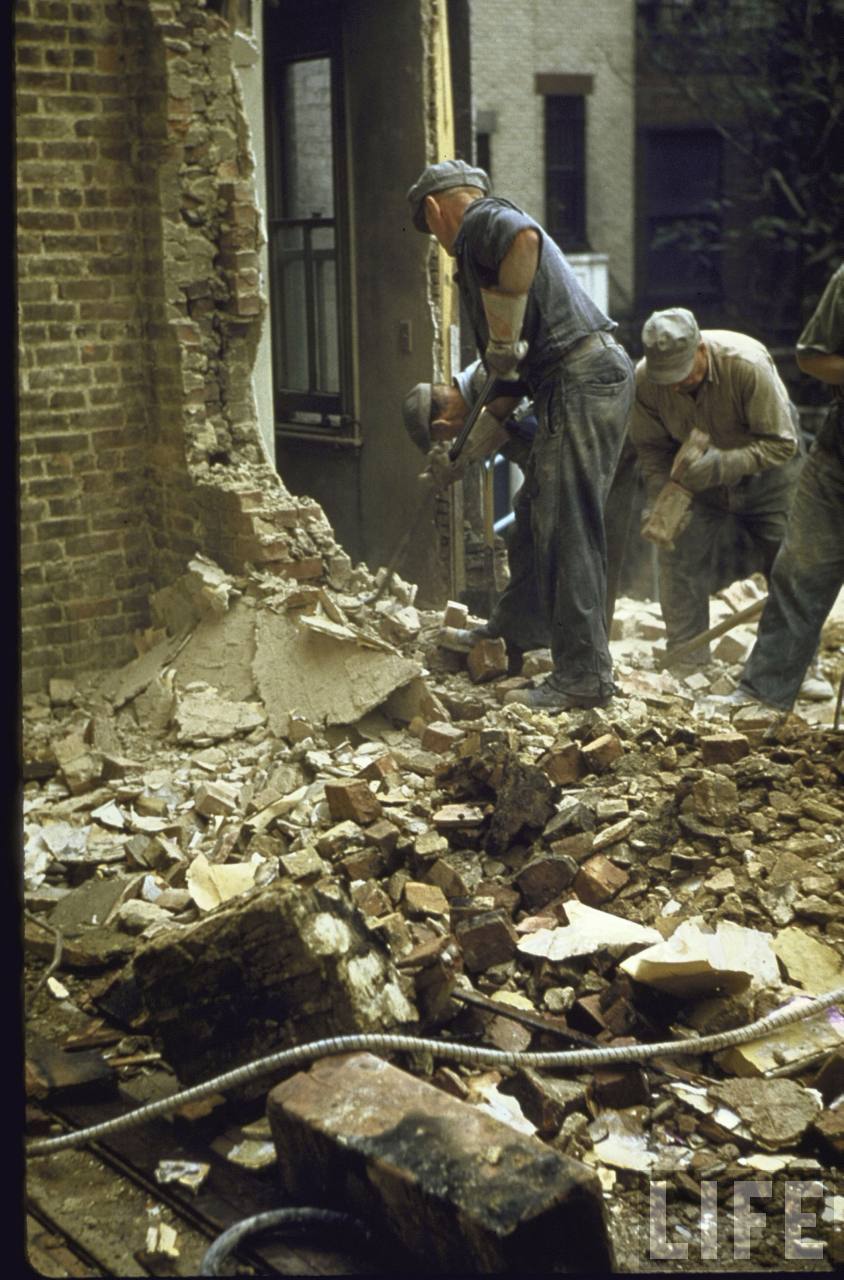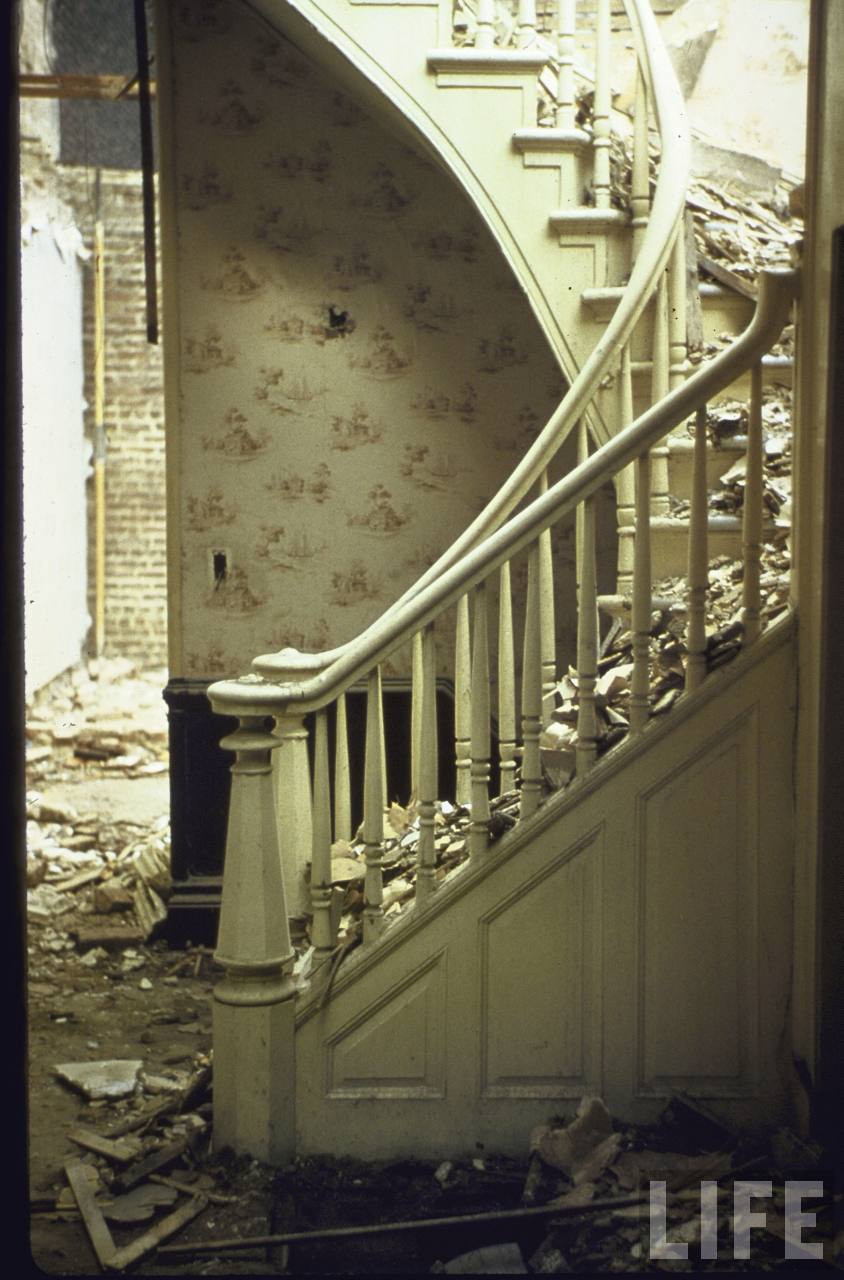 Elegant curving stairway amid rubble in building under demolition, prob. in New York City.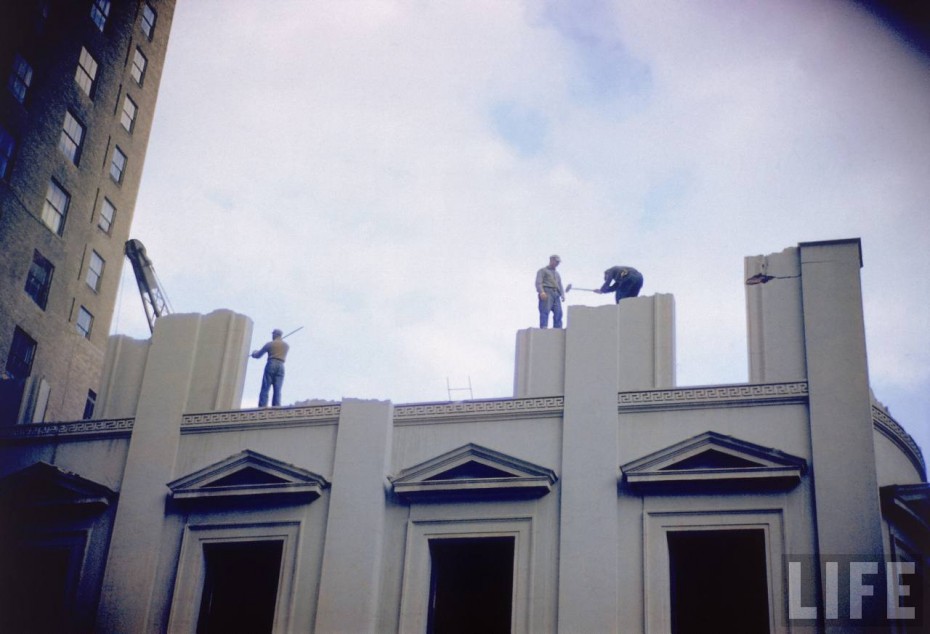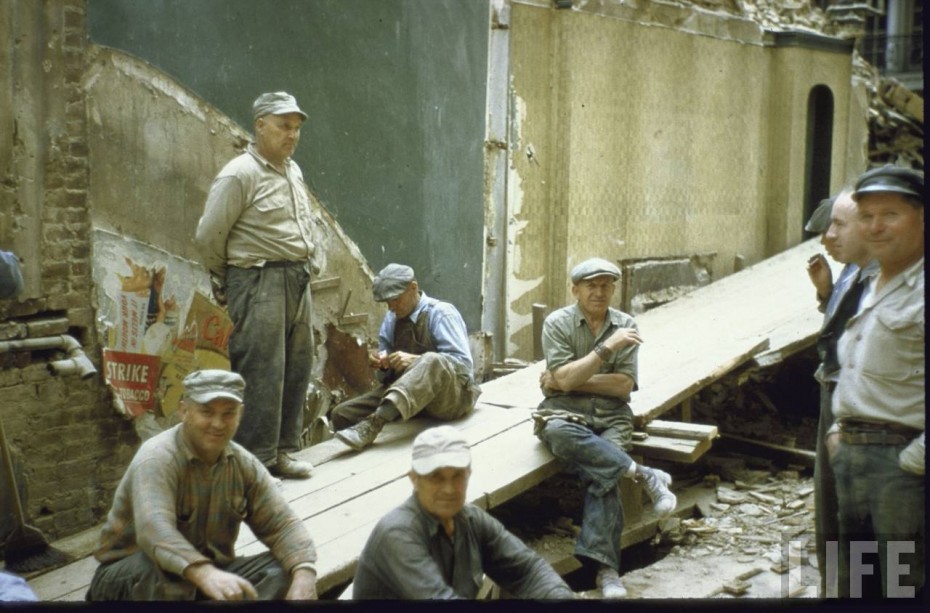 Men from demolition crew on their break.
Full photostory found on the LIFE Archives.