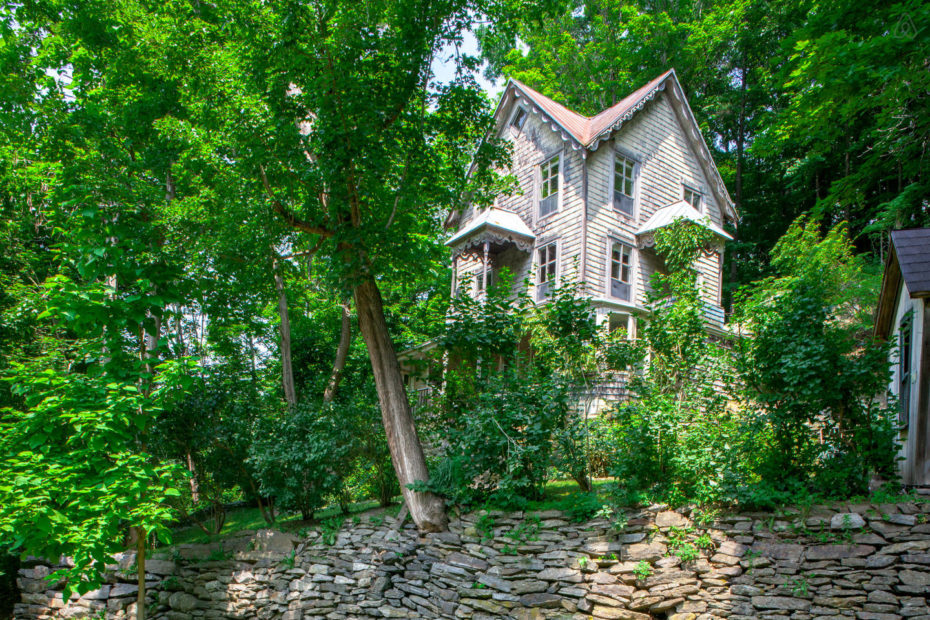 Just when I think I've scoured every corner of AirBnB for their most dream-inducing homes, another one pops up on my radar and my blogger's fingers get twitching. This one caught my attention because I initially assumed it was a picture of an old haunted house in the woods, which of course would be equally intriguing to me. But take a closer look at this 1870s Litchfield County Victorian and begin to imagine yourself perched on that porch with a cold glass of lemonade …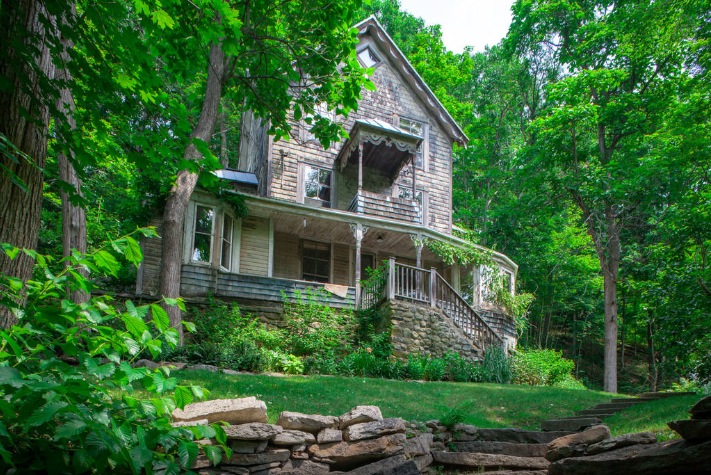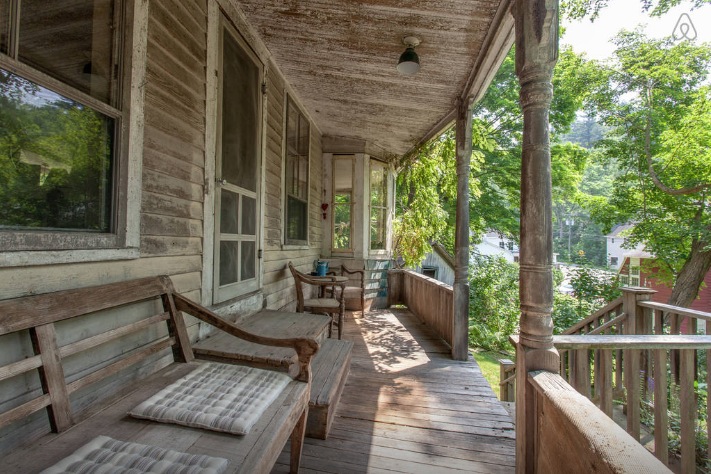 If you live in New York City, you're two hours away from this painstakingly preserved picture-perfect escape hidden in the trees. Can you almost hear the trickling of water from the creek it overlooks?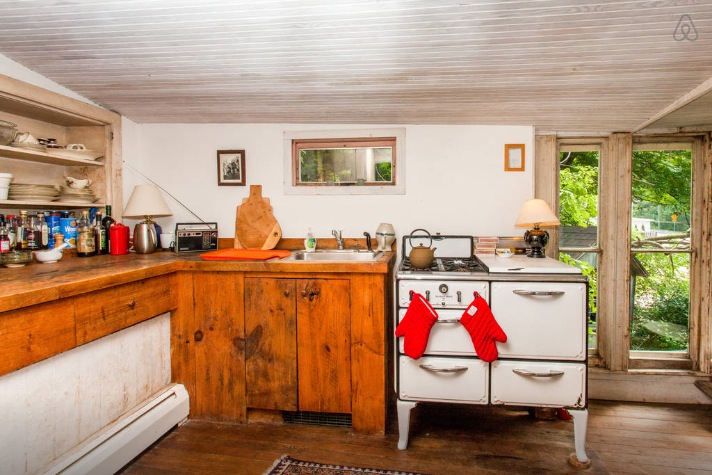 And there's nothing haunted about this house after all. While it has all its historic detail in tact, there's modern plumbing, heating, and electric, as well as a very clever mix of minimalist-but-shabby-but-chic décor.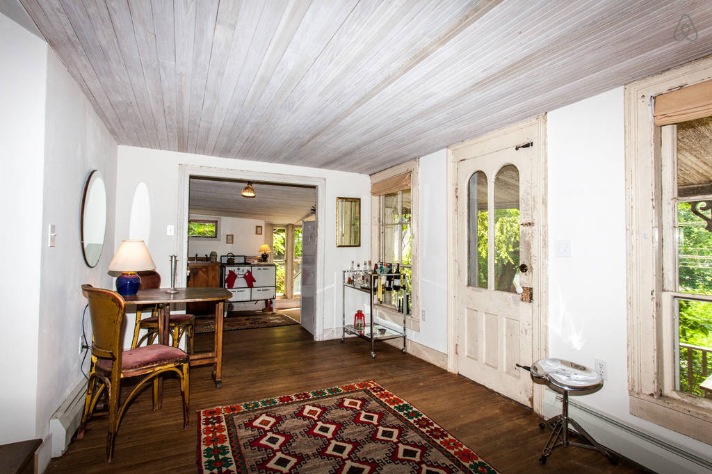 Check out the bar conveniently located near the porch for some candlelight al fresco drinking. Are you picturing yourself with an old-fashioned in hand yet?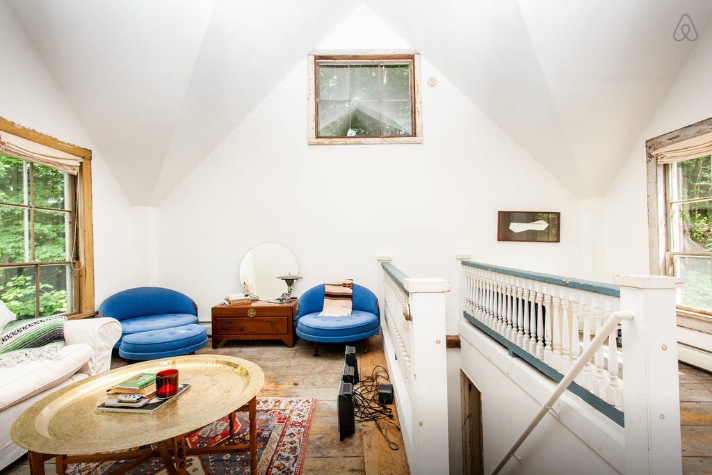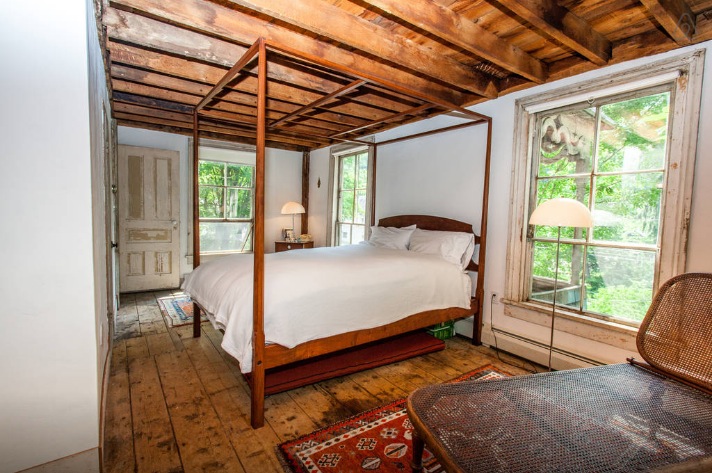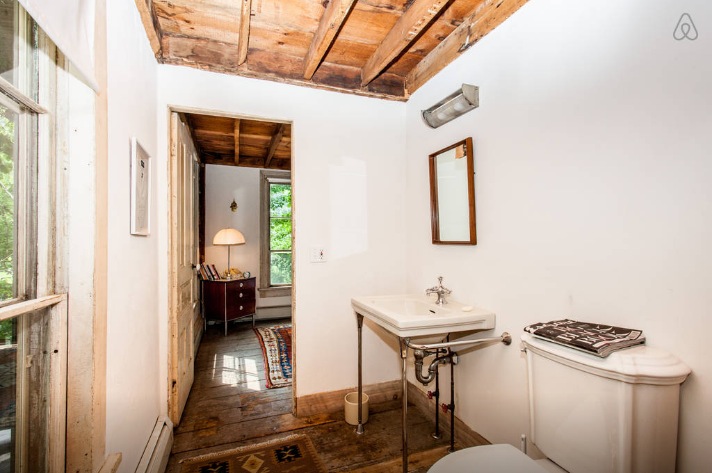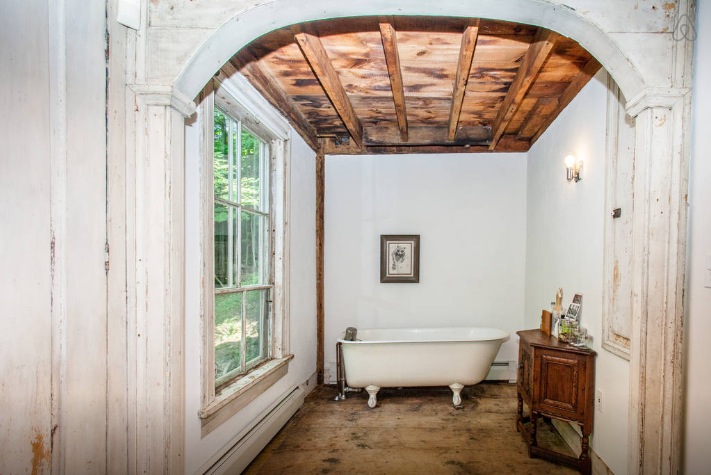 Once you've spent the morning soaking in that claw-foot tub, there's a country hamlet at walking distance with a restaurant, café, antique shop and post office, as well as several historic towns nearby in Connecticut.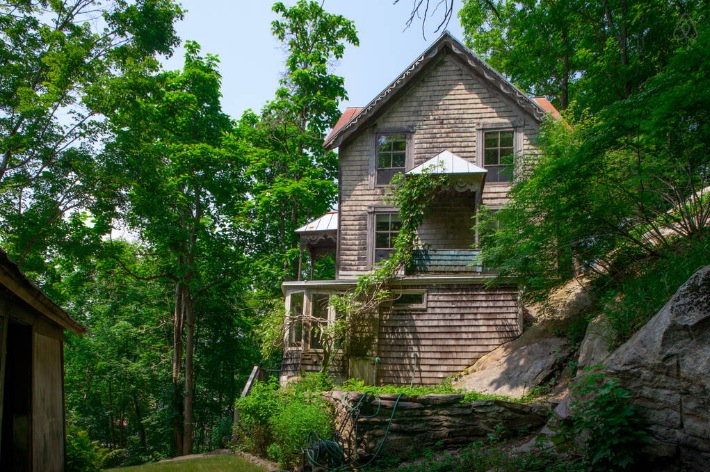 Weekend plans? It's all yours for $145 a night.