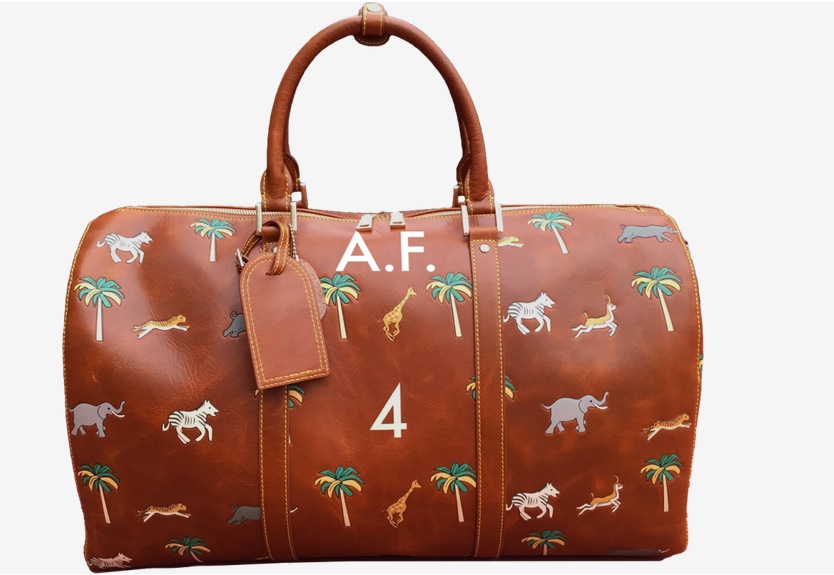 Seriously though, I don't know why this took so long to happen. Ever since I first saw Wes Anderson's The Darjeeling Limited and laid eyes on that beautiful luggage set that traveled through India with the Whitman brothers and almost stole the show, I've been yearning for a brown leather carry on with playful safari animals embossed all over it.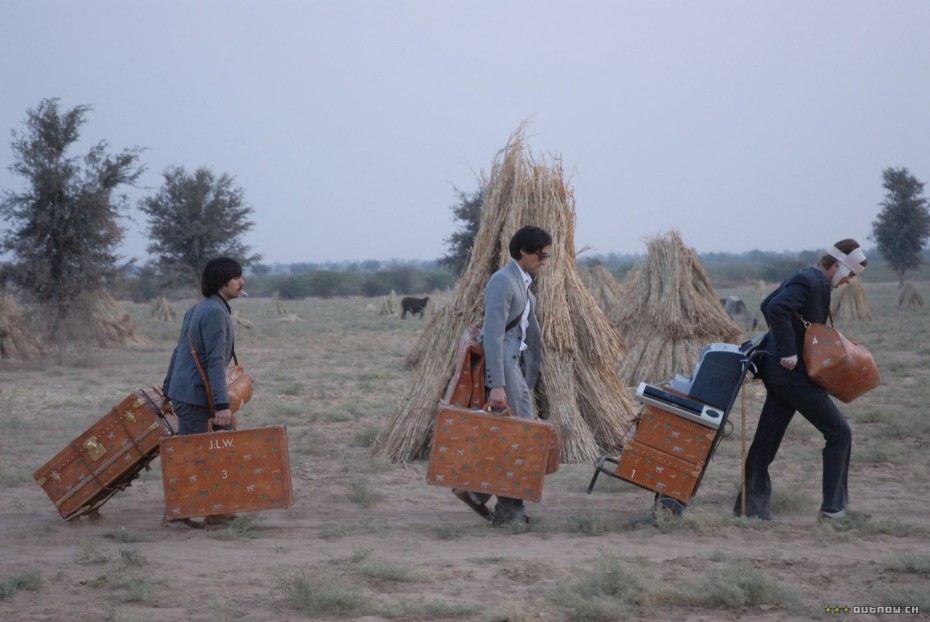 The original one-off set, custom-made especially for the movie by Louis Vuitton, was sold off via silent auction soon after the film's release, no doubt for an unspeakable amount of money– and that was that. In other words … dream on. But today my friends, I discovered that the Darjeeling dream has become a reality, just in time for payday.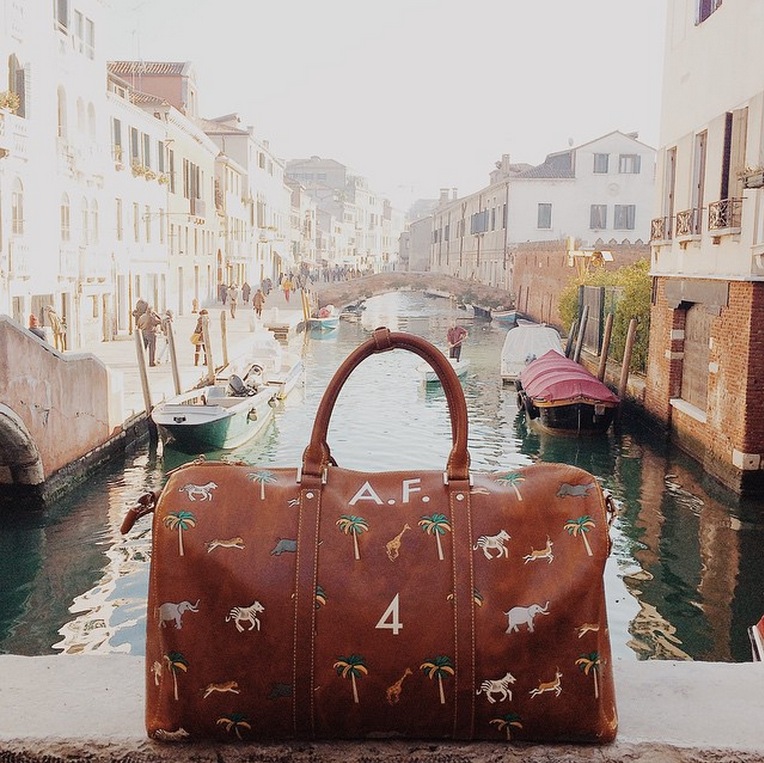 An Italian finance lawyer from Venice and Wes Anderson superfan himself, Alberto Favaretto had the brilliant idea to produce his own Wes Anderson inspired luggage set at more affordable prices– and as you can see, they're just as beautiful as the film version. Favaretto developed his brand, Very Troubled Child, named after a fictional book of the same name featured in Anderson's Moonrise Kingdom. "I was a very troubled child myself," says the Venetian entrepreneur.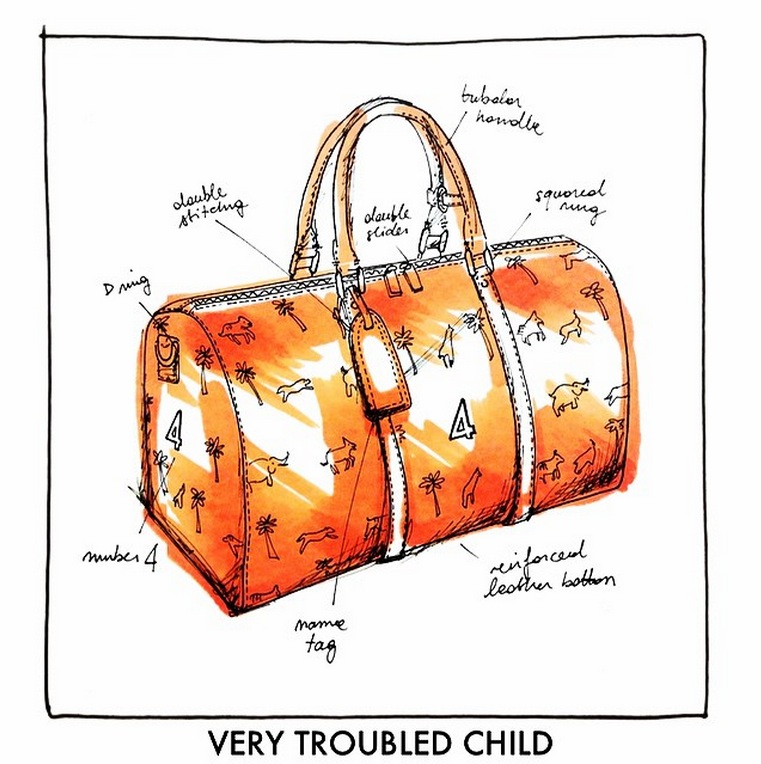 Alberto, who now resides in Hong Kong, began designing his own highly-coveted Anderson-inspired "souvenirs", including these hand painted, made to order monogrammed travel bags as seen in The Darjeeling Limited.
Made of genuine first-grain leather, with emerald green inner cotton lining and safari animals manually embossed from a metal stamp colour-printed on the leather, the bags are available in three sizes, from the travel bag at $99 to the largest duffle bag starting at $490.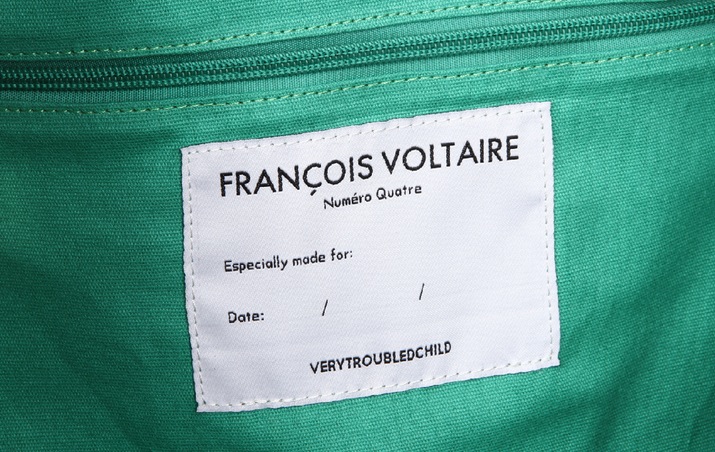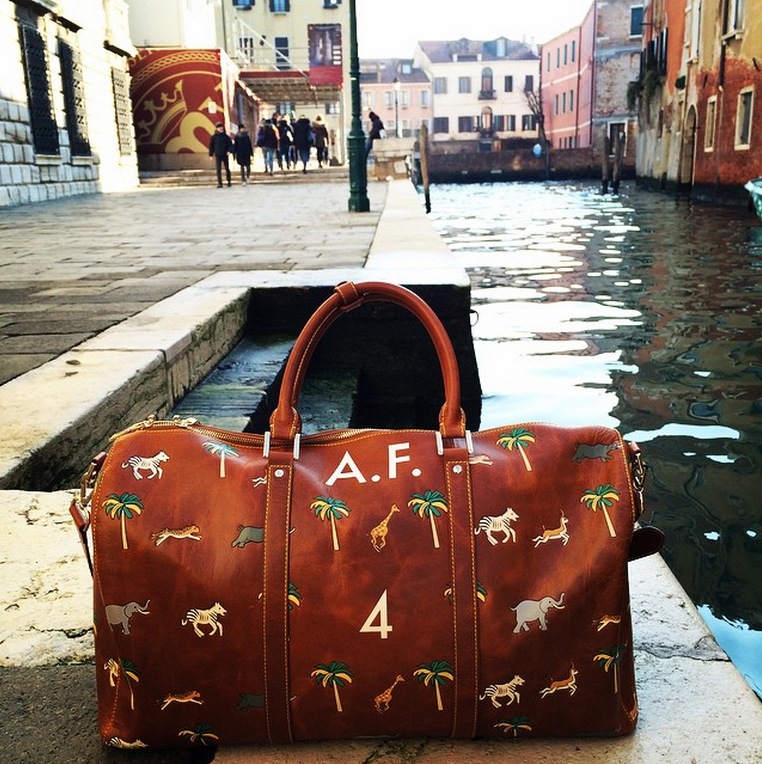 The large duffle bag can be customized (or not) with up to three initials.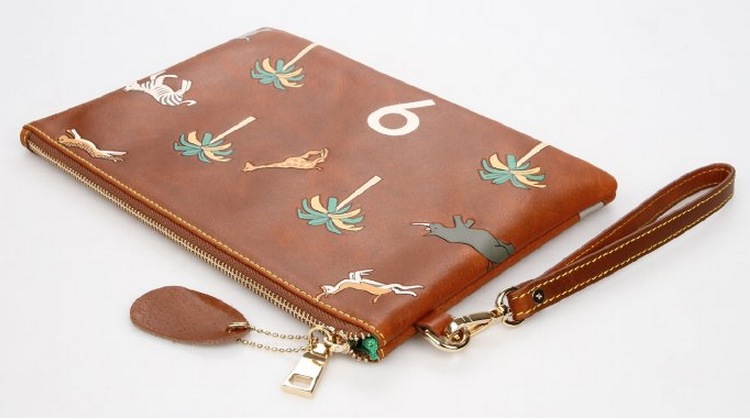 This is the clutch bag / iPad case / beauty case from $99.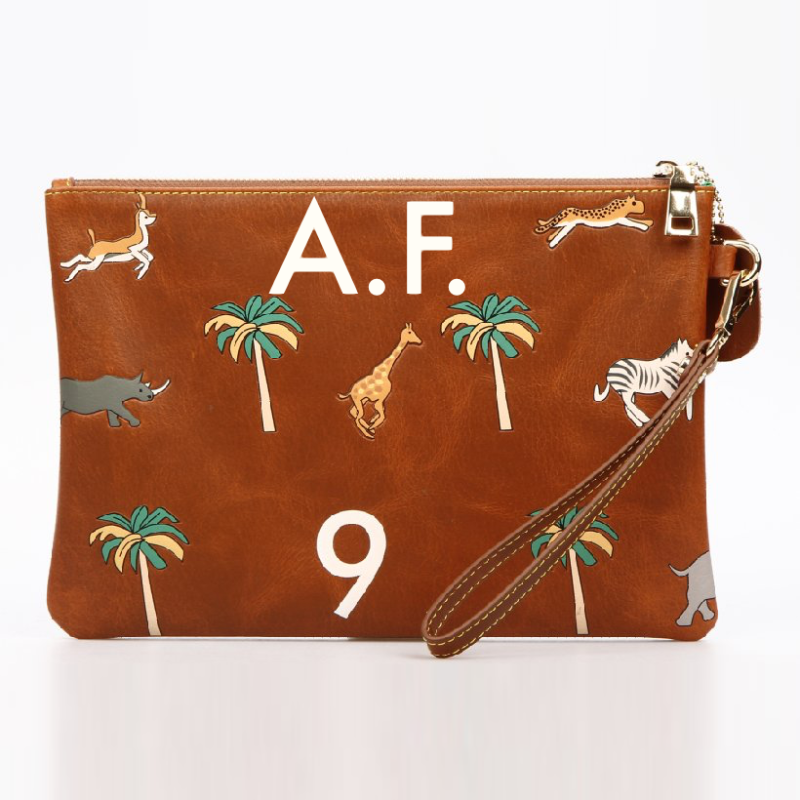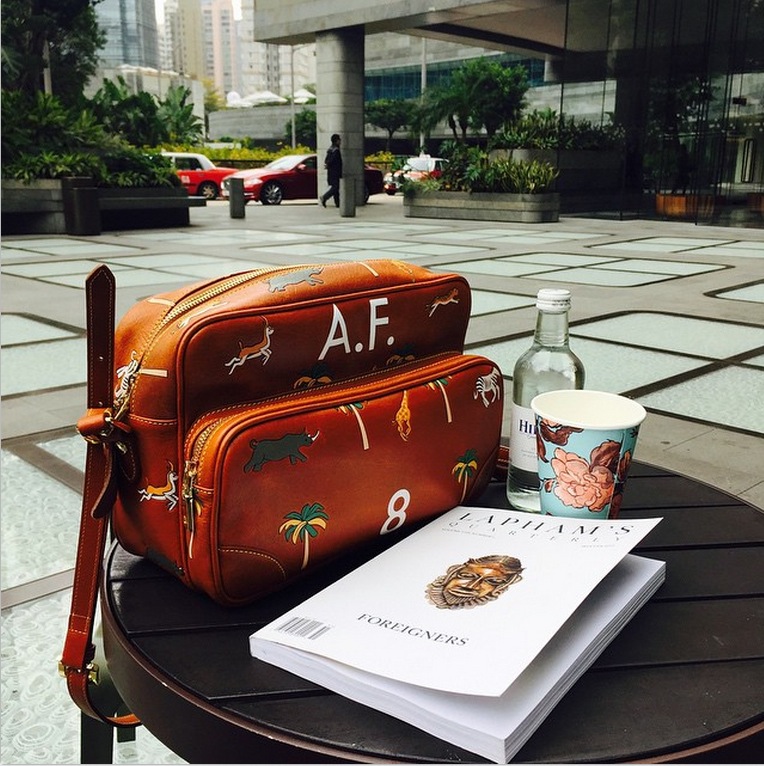 And the medium sized shoulder/ messenger bag from $290.
Alberto first began his brand in 2013, selling Wes Anderson inspired notebooks which he made using Photoshop on his laptop. His product line has quickly expanded in a very short time to include everything from notebooks and iPhone cases to bathrobes, "Team Zissou" swimwear, "Grand Budapest" T shirts and of course, the travel bags.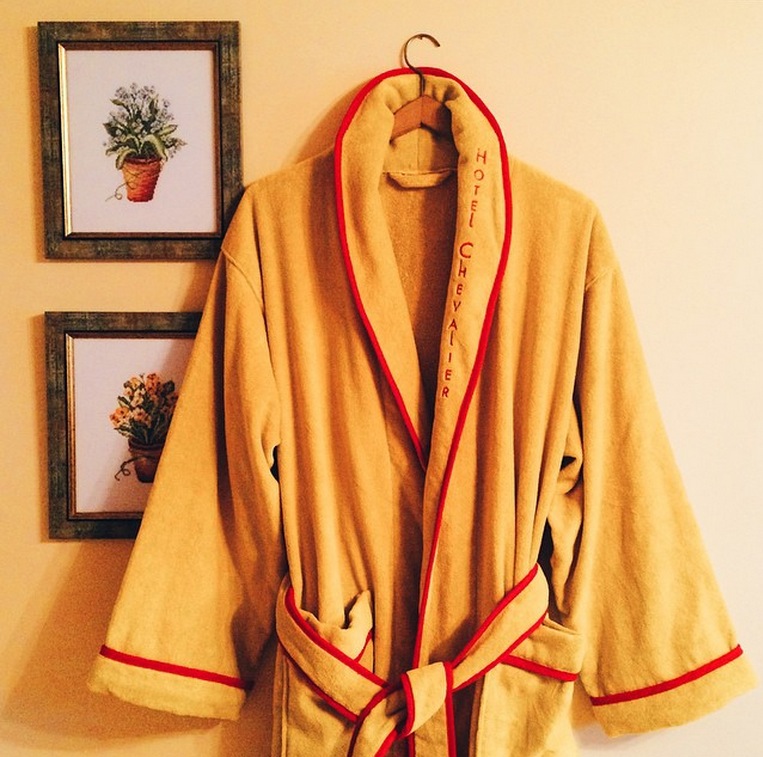 Remember this bathrobe from the opening scenes of Darjeeling Limited worn by Natalie Portman and Jason Schwartzman? It's yours for $149.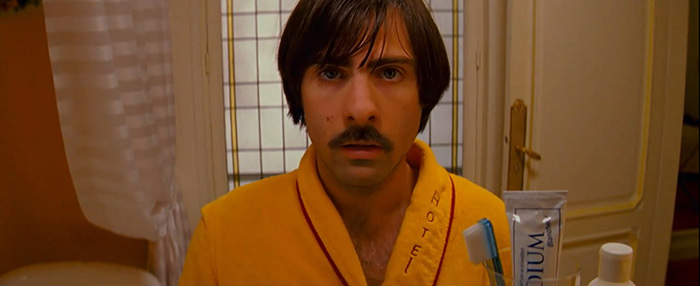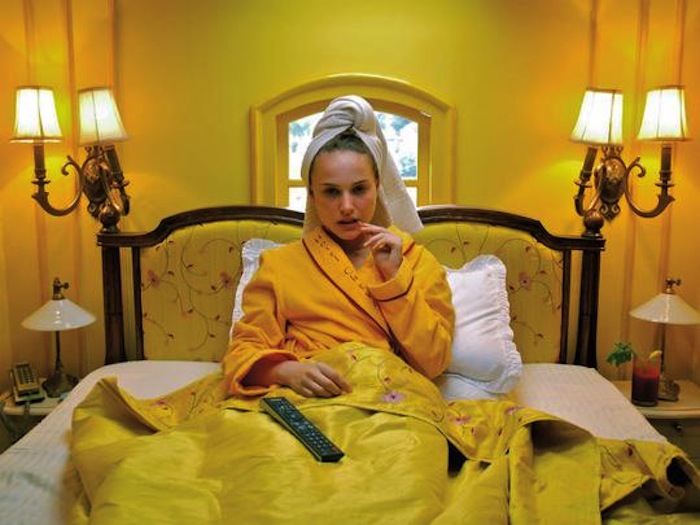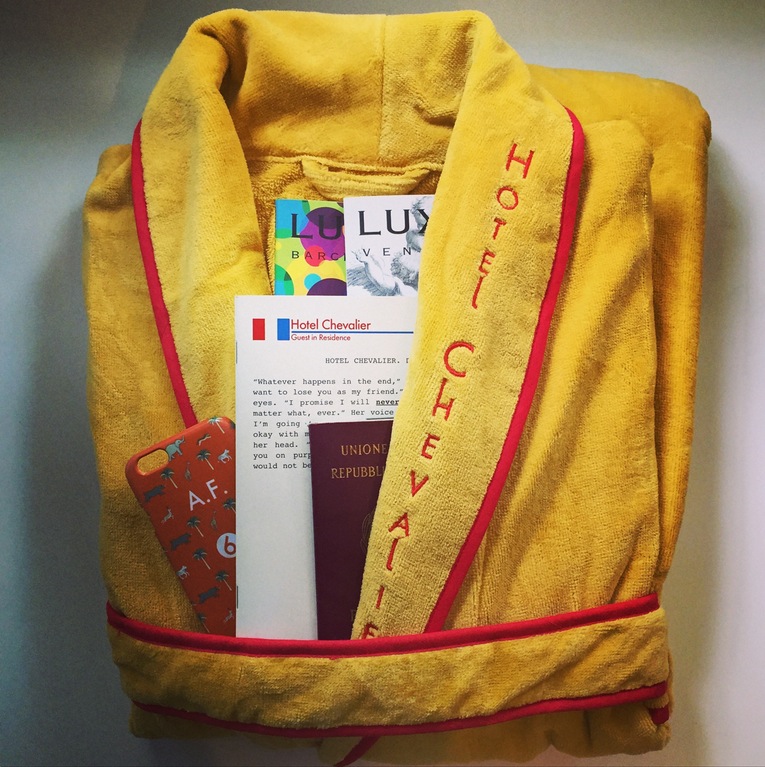 Or how about a Darjeeling safari monogrammed iPhone case? (From $14.90).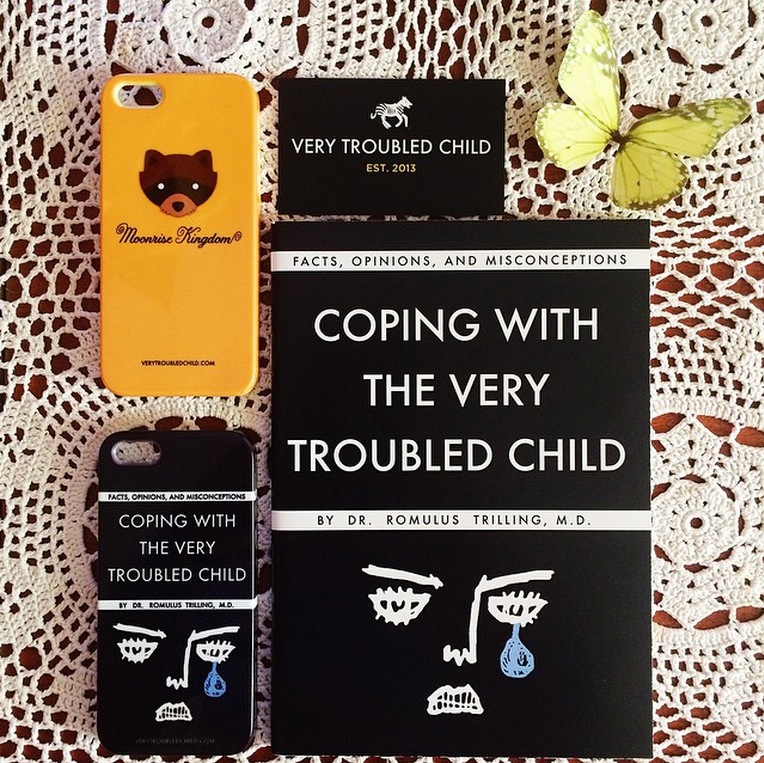 Check out all the notebooks here from $14.90.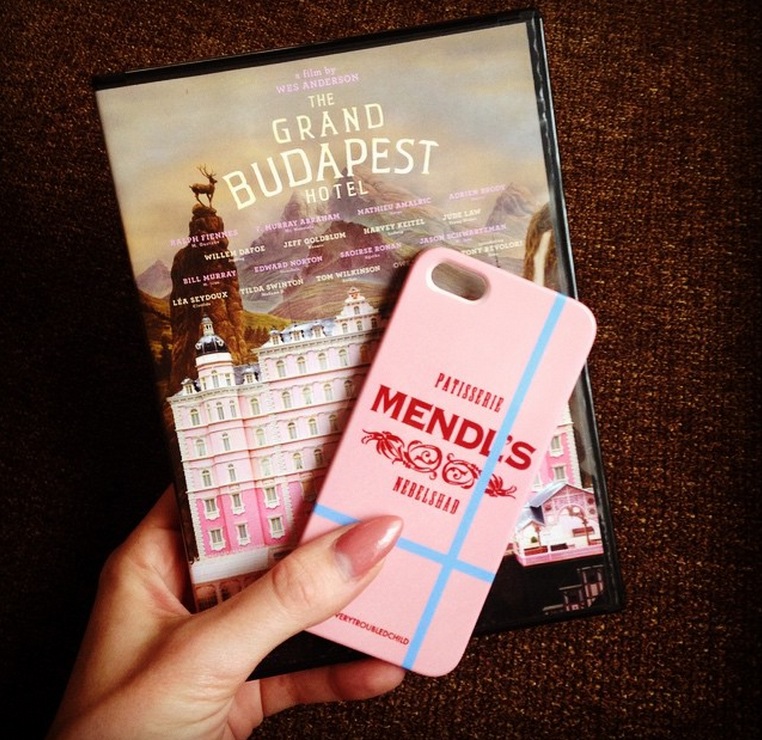 (c) @ohmissvintage instagram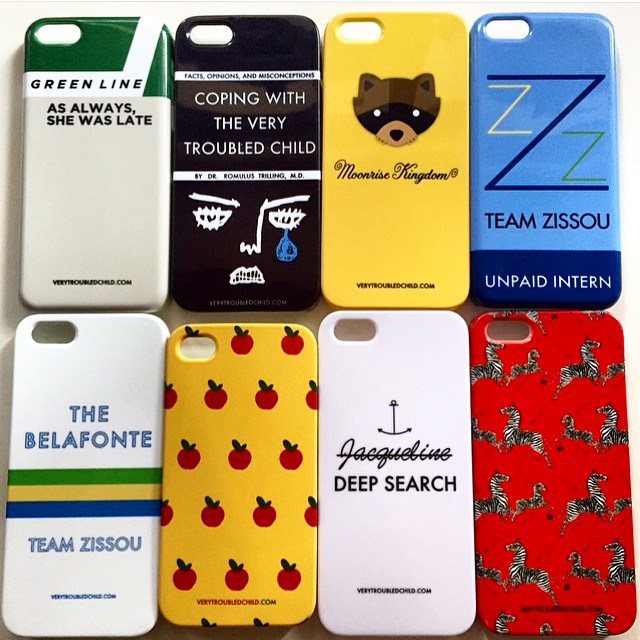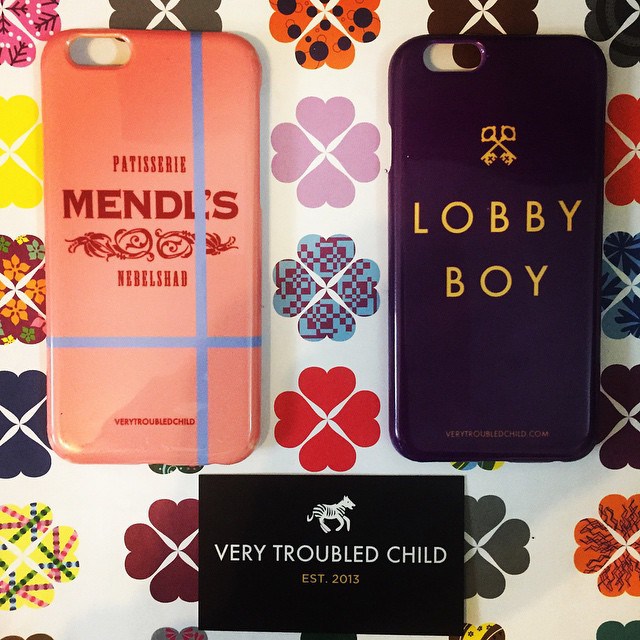 See all the iPhone cases here.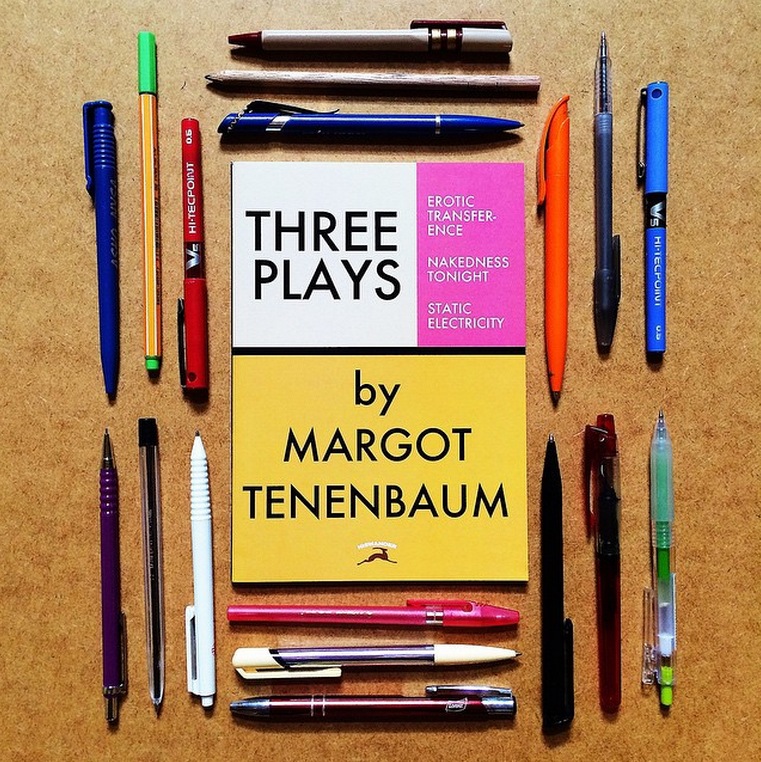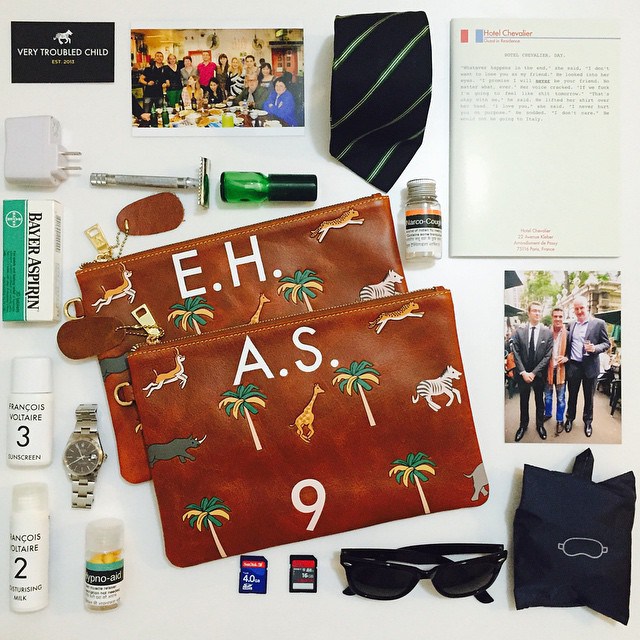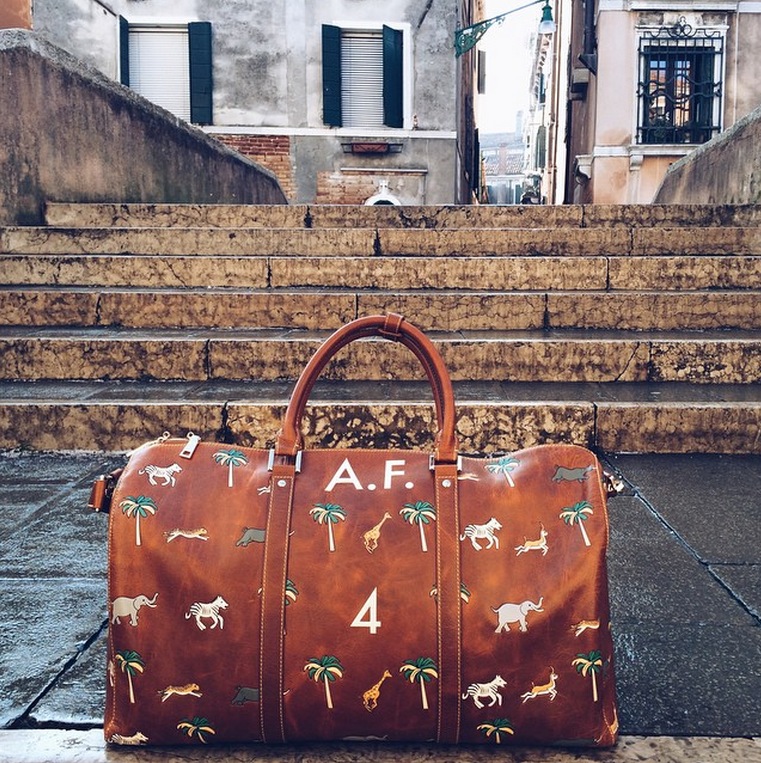 And one more "Allelujah" moment while we take a last peek at this gorgeous bag.
Happy shopping Wes fans! Discover Very Troubled Child on their website.