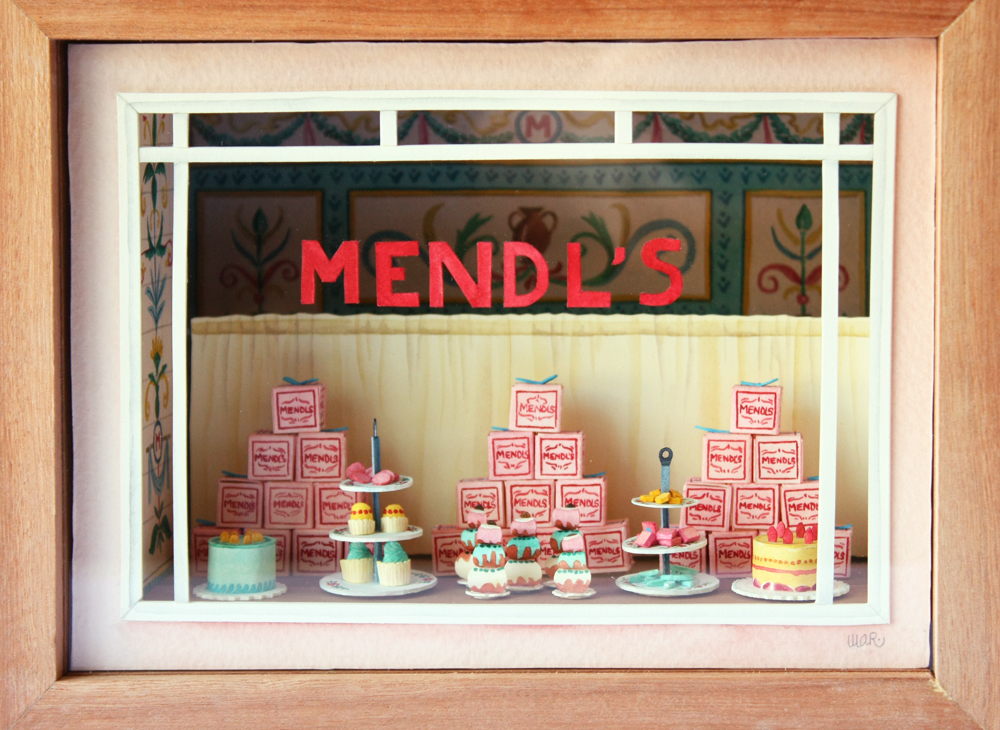 When I come across anything Wes Anderson related, I really do just stop everything and prepare myself for a delightful treat. And this particular nugget I came across today certainly didn't disappoint. How about these perfect little watercolored paper dioramas inspired by my favourite Anderson film sets– tiny Mendl's cakes and Darjeeling luggage sets included!
Mar Cerdà is a Barcelona-based illustrator who uses her talents in paper craft and watercolour painting to create these incredibly detailed and charming little cutout worlds. She has a background in cinema and audiovisual, specialising in art direction, which all led to her fascination with scenography.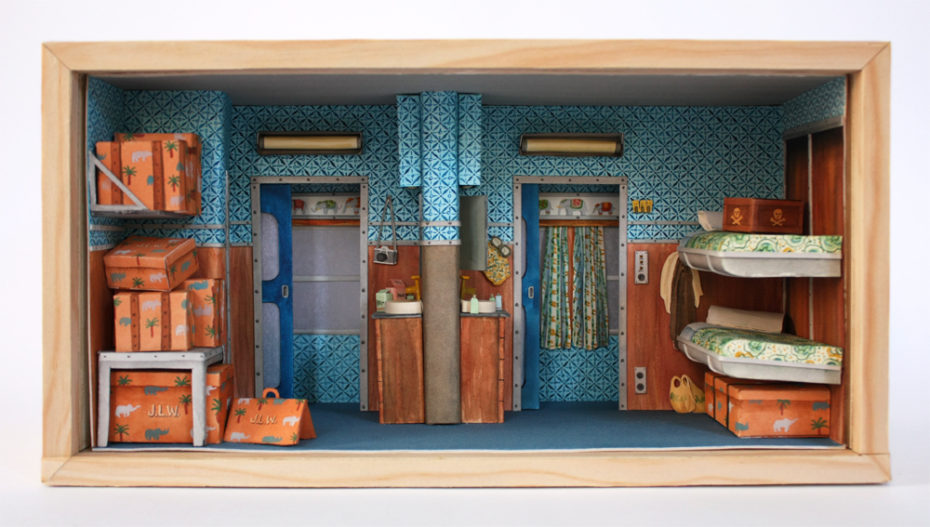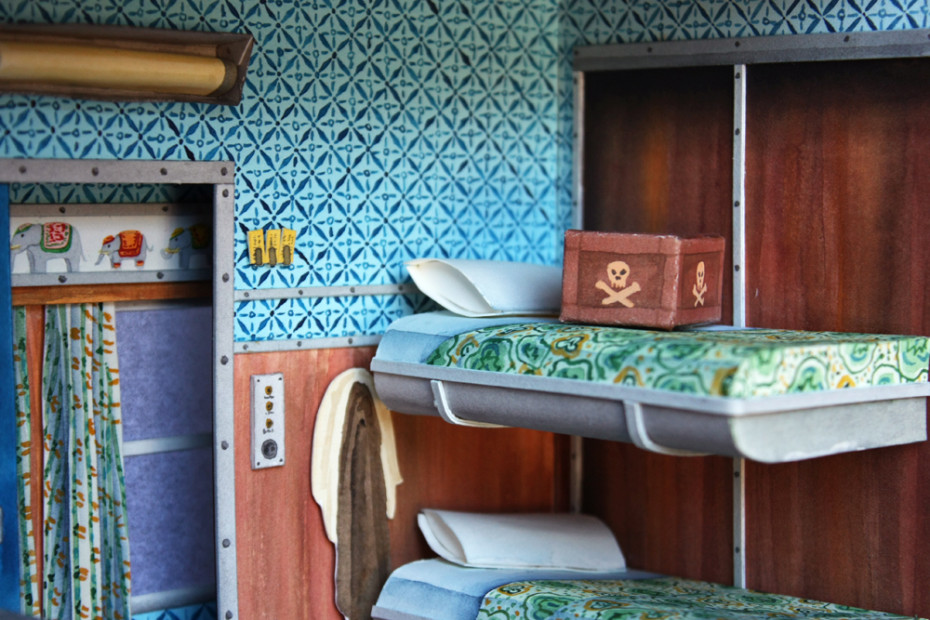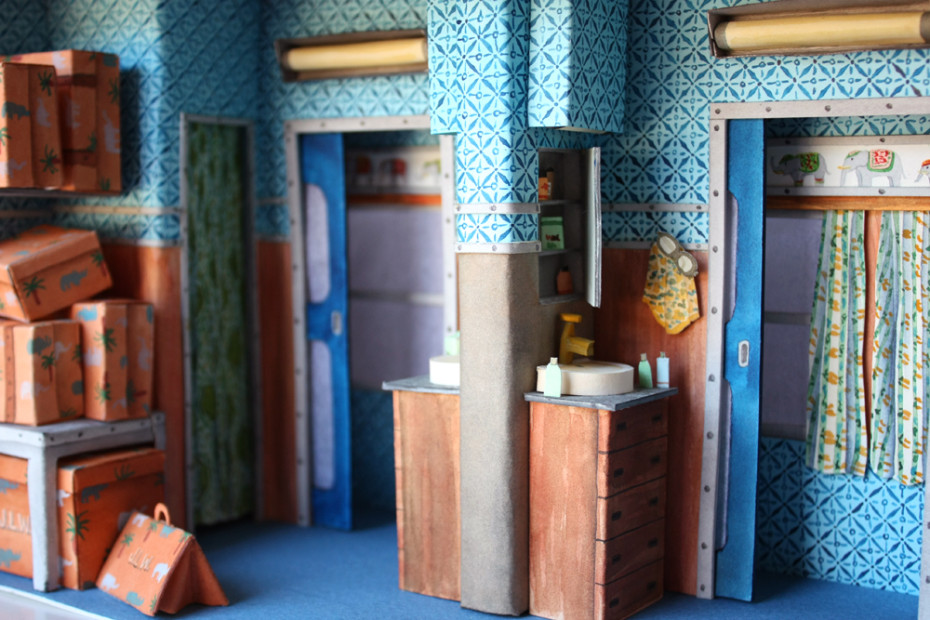 Wes Anderson himself is known for making miniature sets for filming his movies. The exterior shots of the Grand Budapest Hotel for example were actually filmed using a nine foot tall, 14 feet long and 7 foot deep handmade miniature model of the fictional hotel's exterior. It's an old-fashion technique which is rarely used in cinema these days but when it comes to special effects Anderson has said, "The particular brand of artificiality that I like to use is an old-fashioned one". Anderson also worked with miniatures in The Fantastic Mr. Fox and the Life Aquatic of Steve Zissou.
So you can see how these two artists might be kindred spirits, hence Cerdà's own miniature ode to his movies…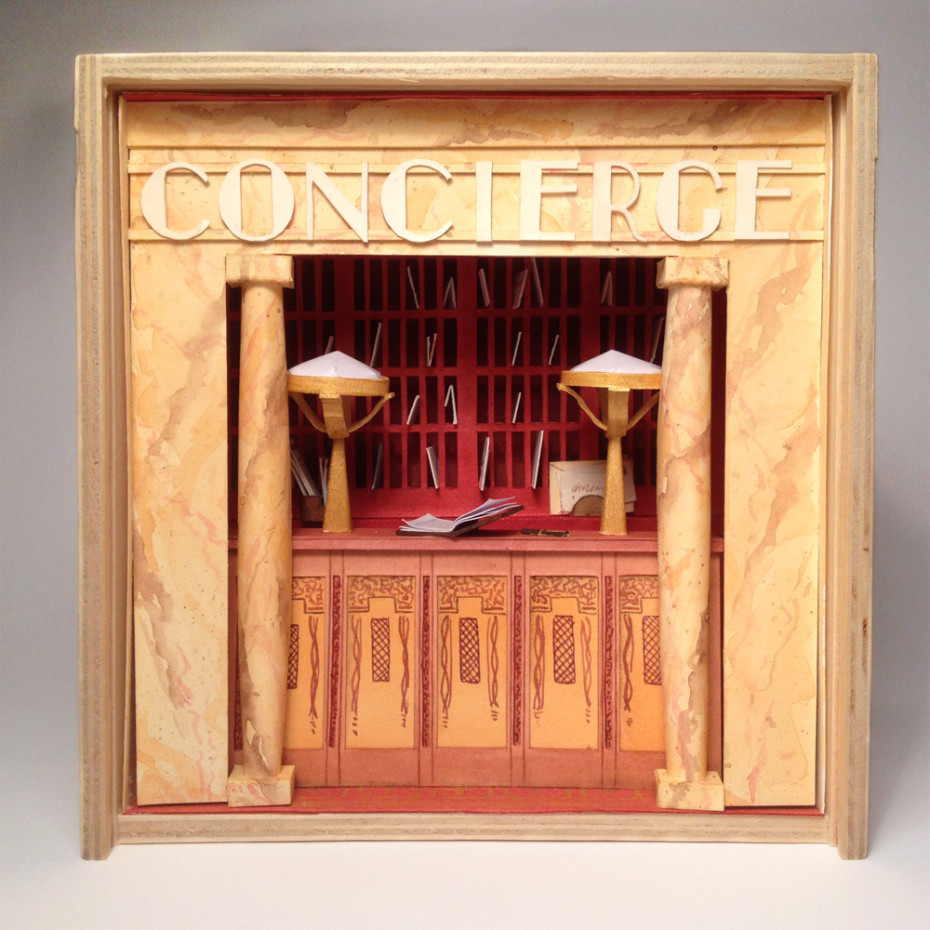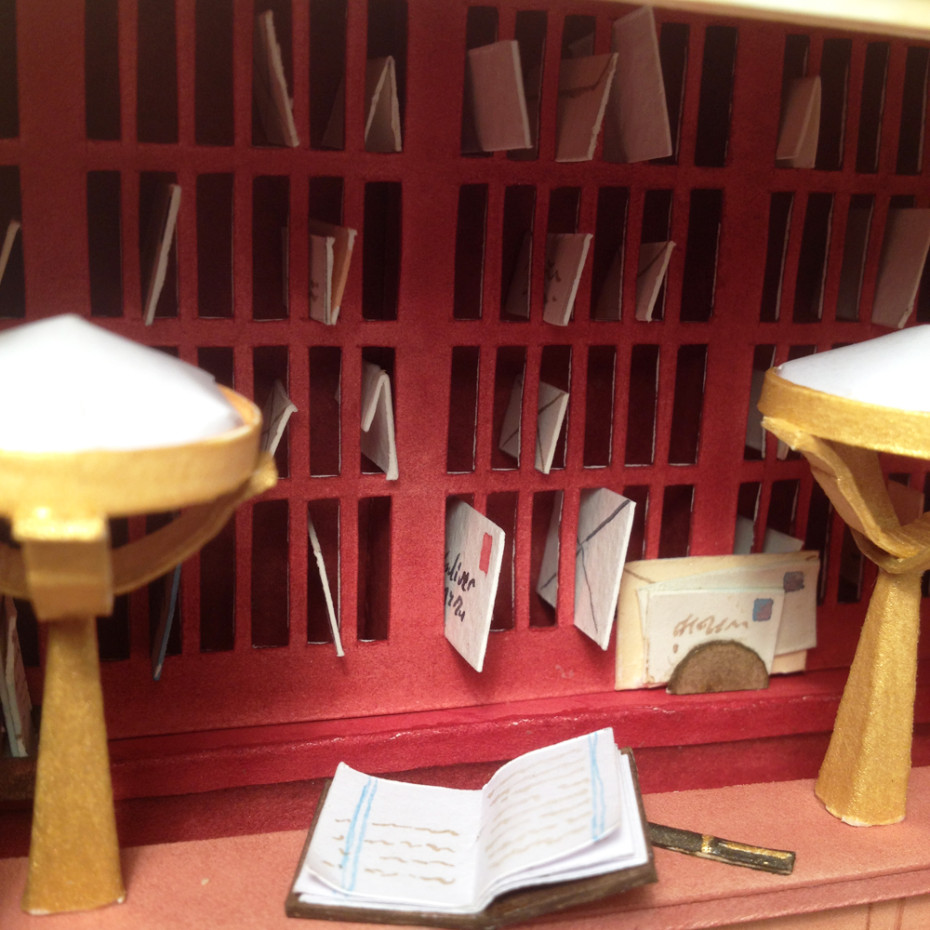 She has meticulously recreated scenes such as the concierge from The Grand Budapest Hotel, The Darjeeling Limited's train car and even built Margot Tenenbaum's bathroom.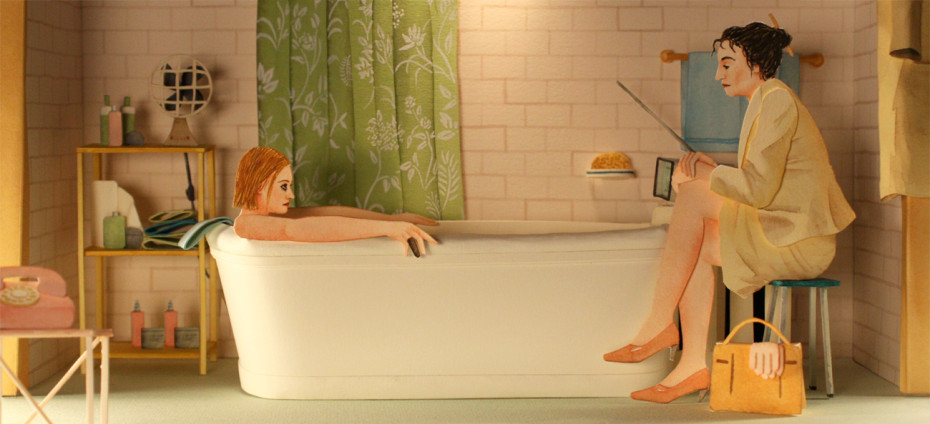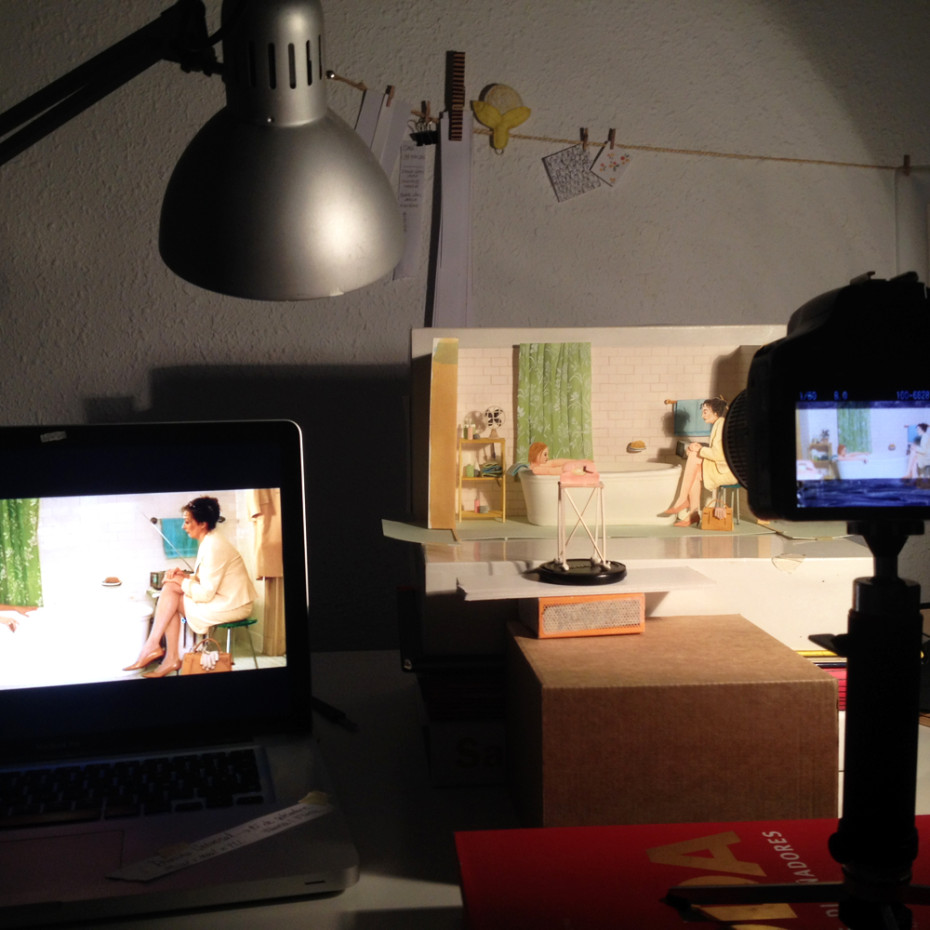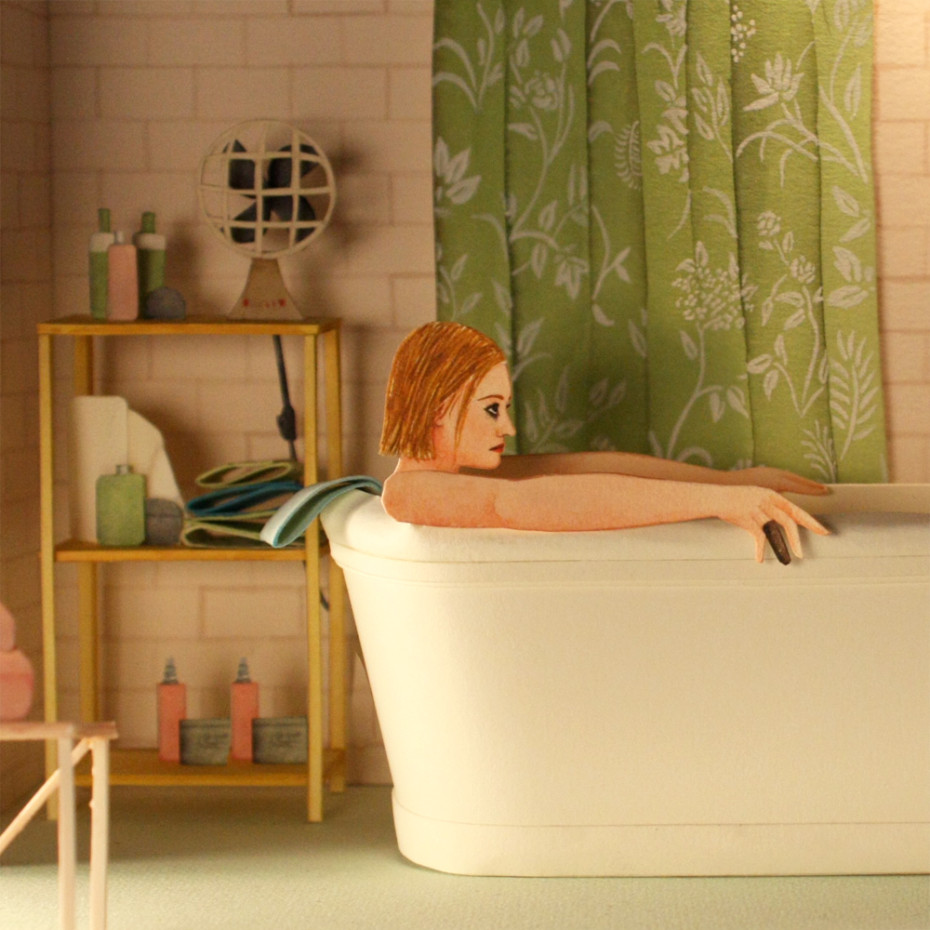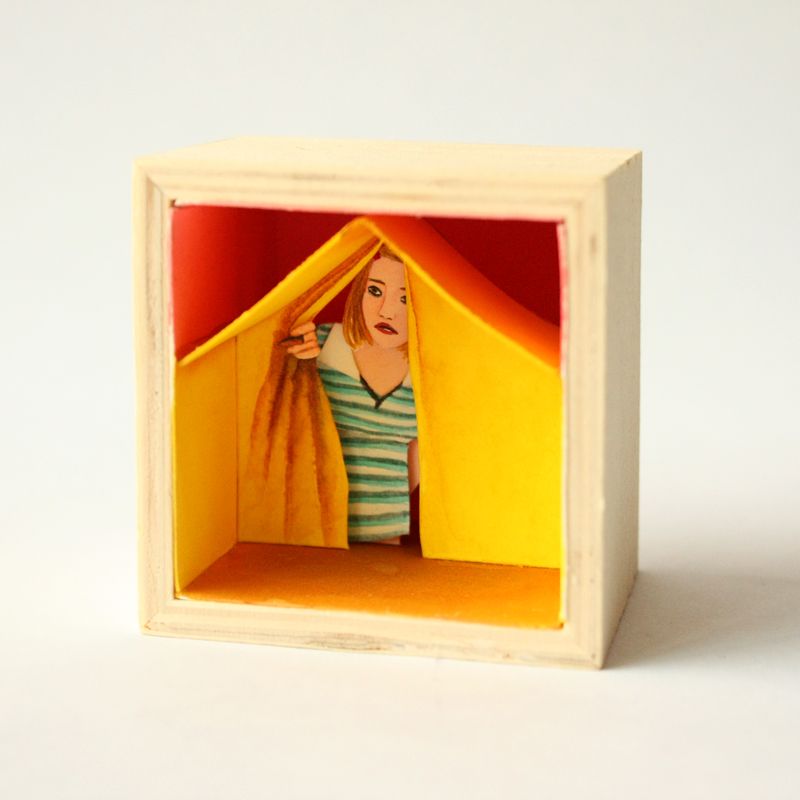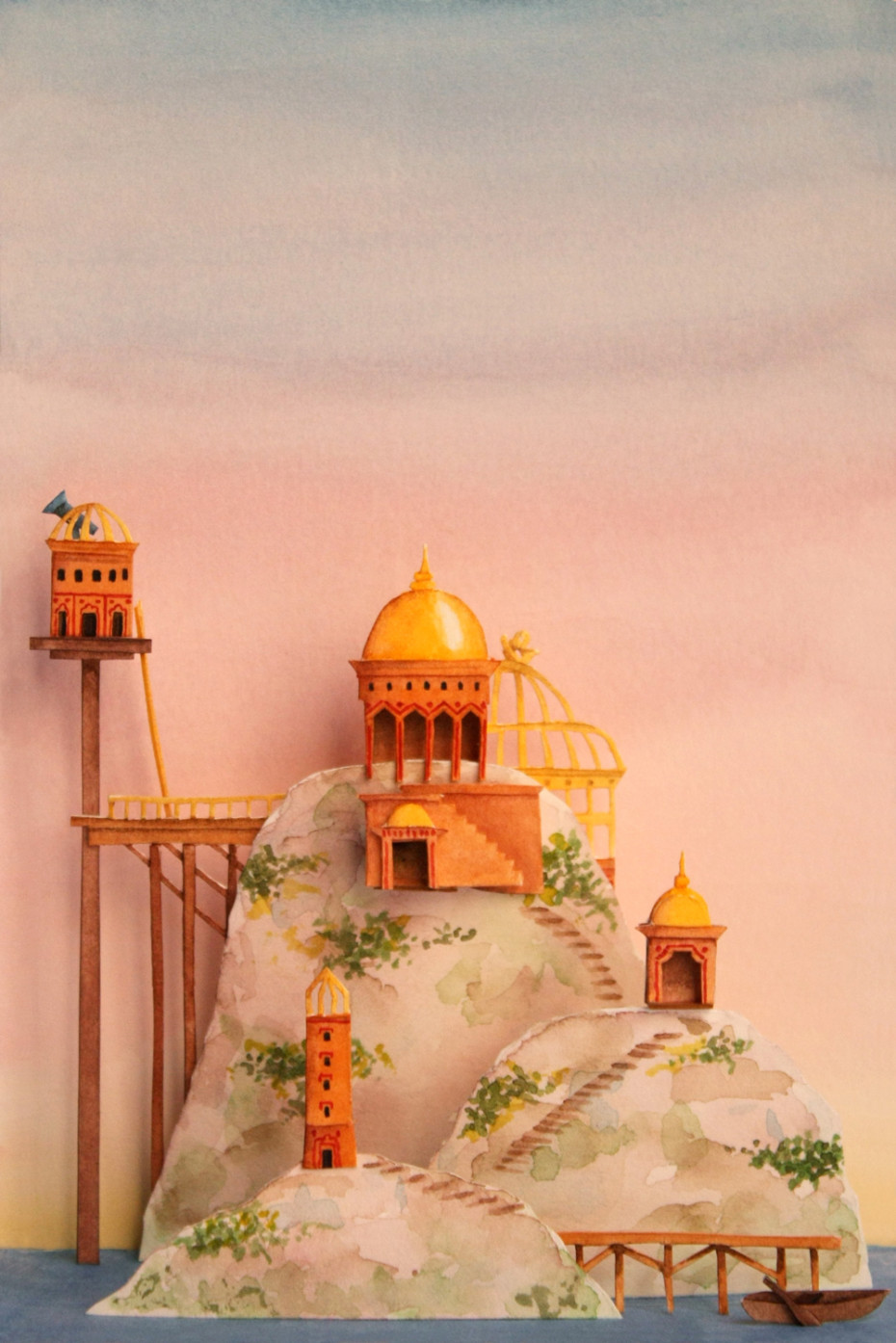 Mar also works for several publishing houses, mostly illustrating children's books, but she also creates her own little dioramas from personal memories and travels around Spain and Europe, which end up in galleries around the world.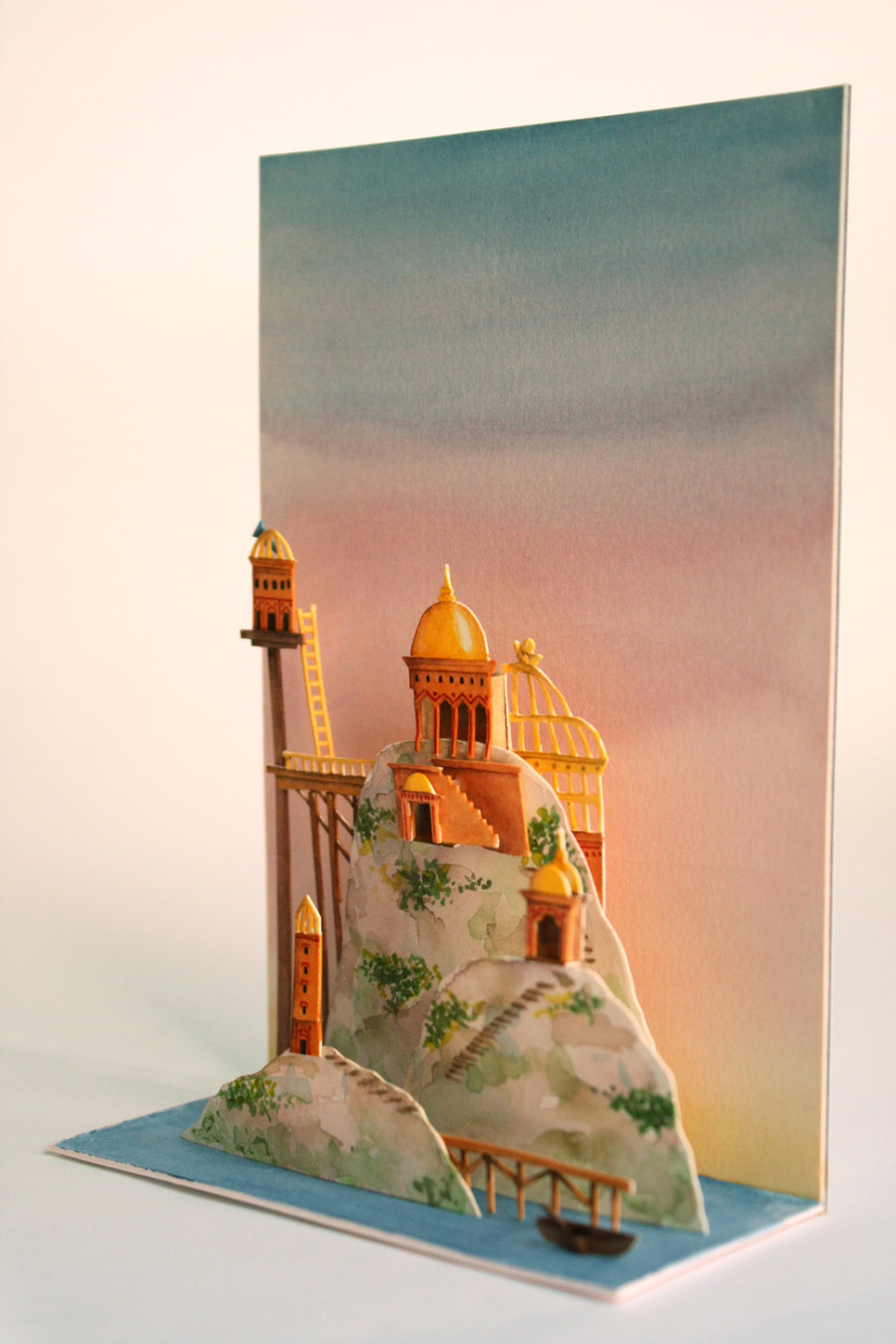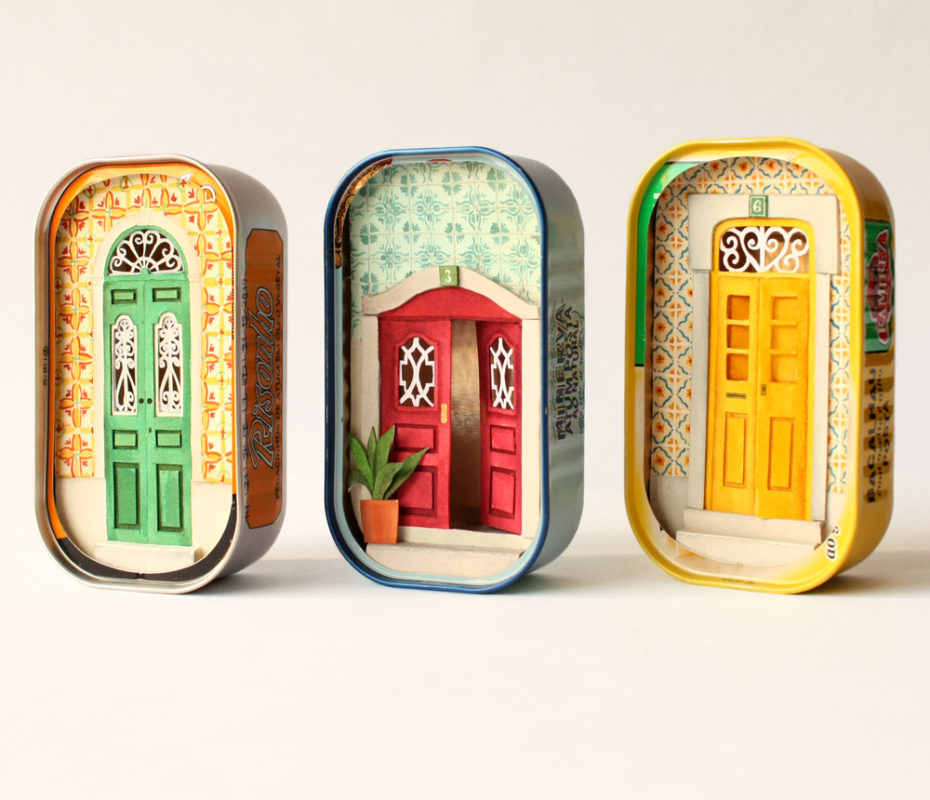 Portugal in a can ↑ (You can get one of your own here).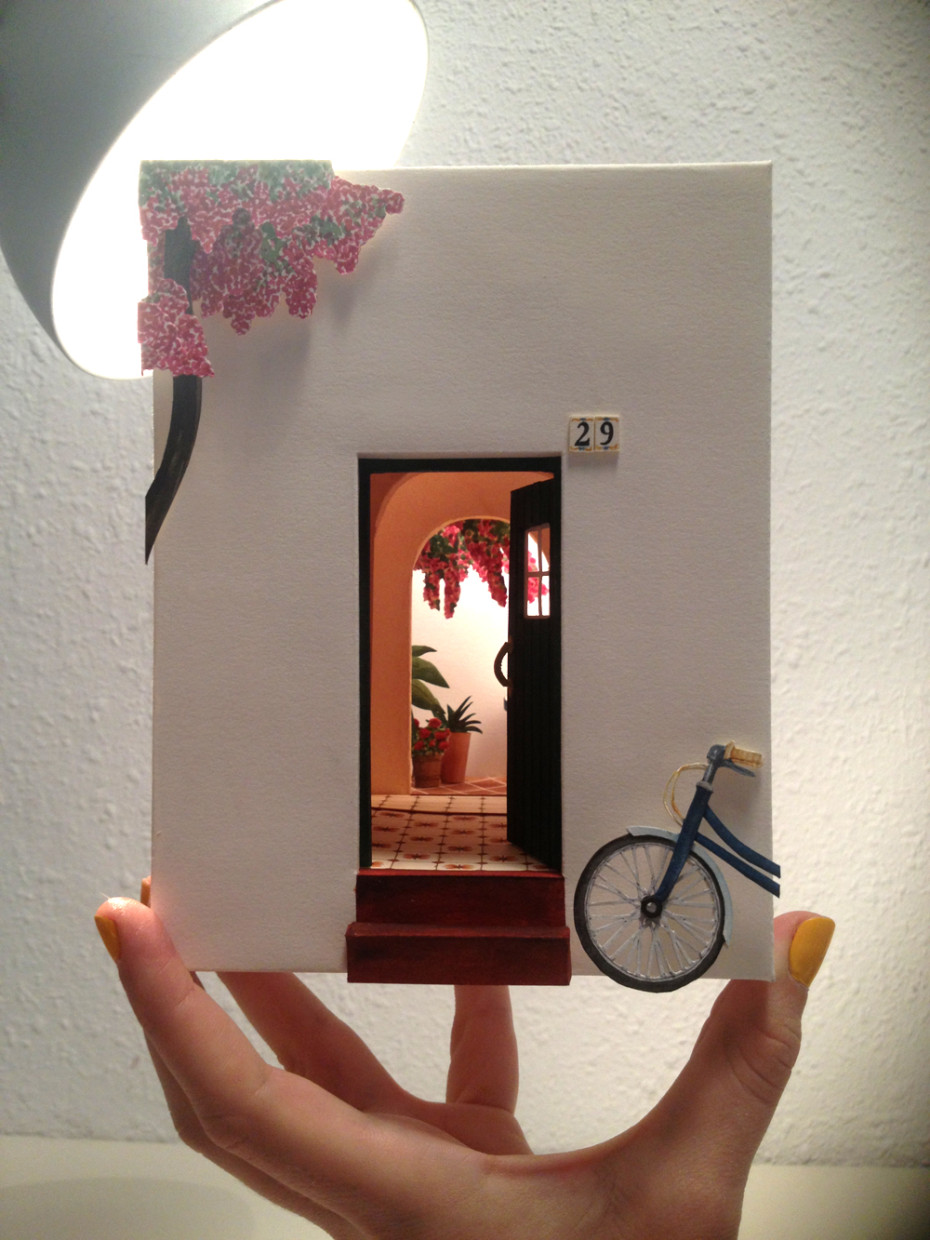 Houses in Menorca…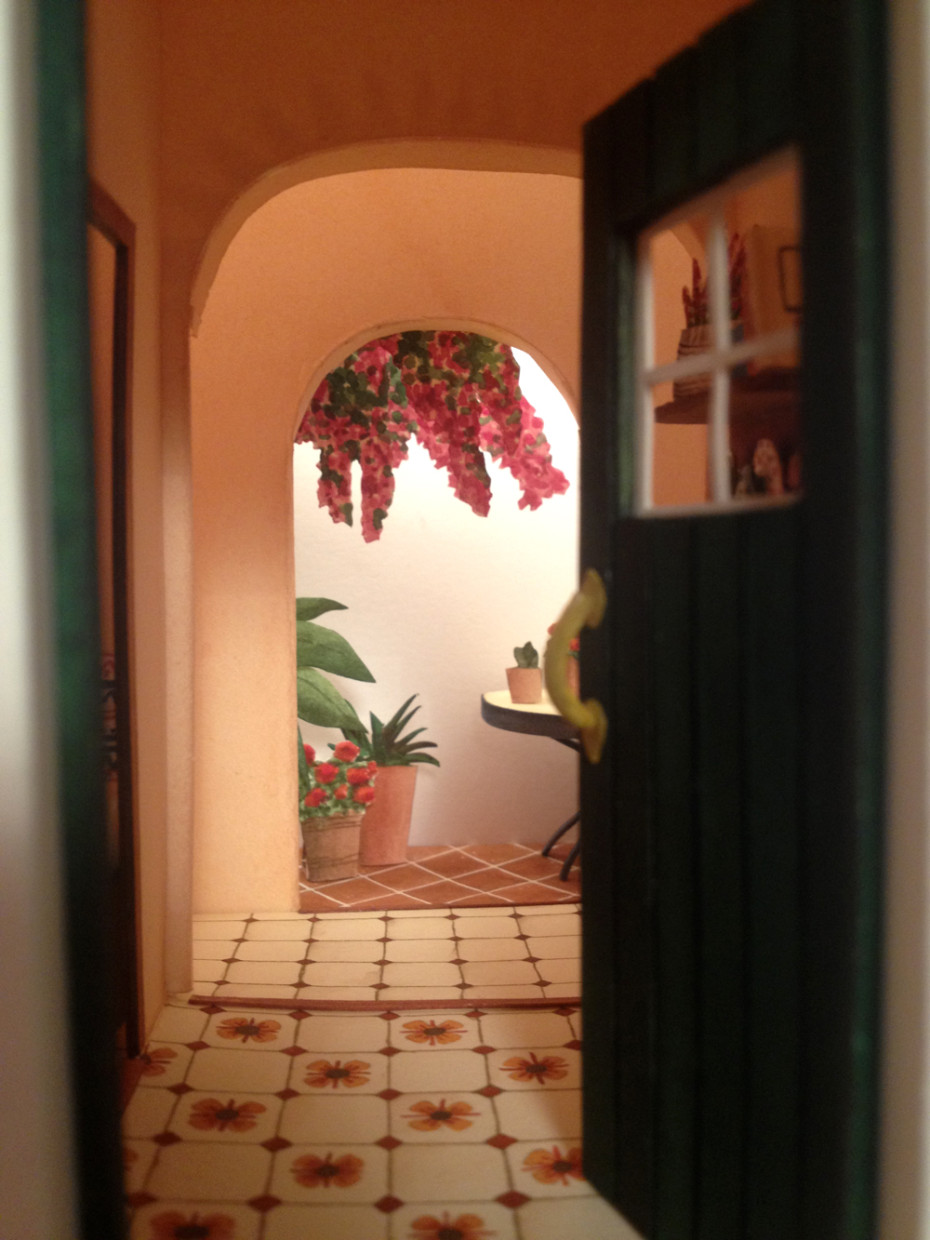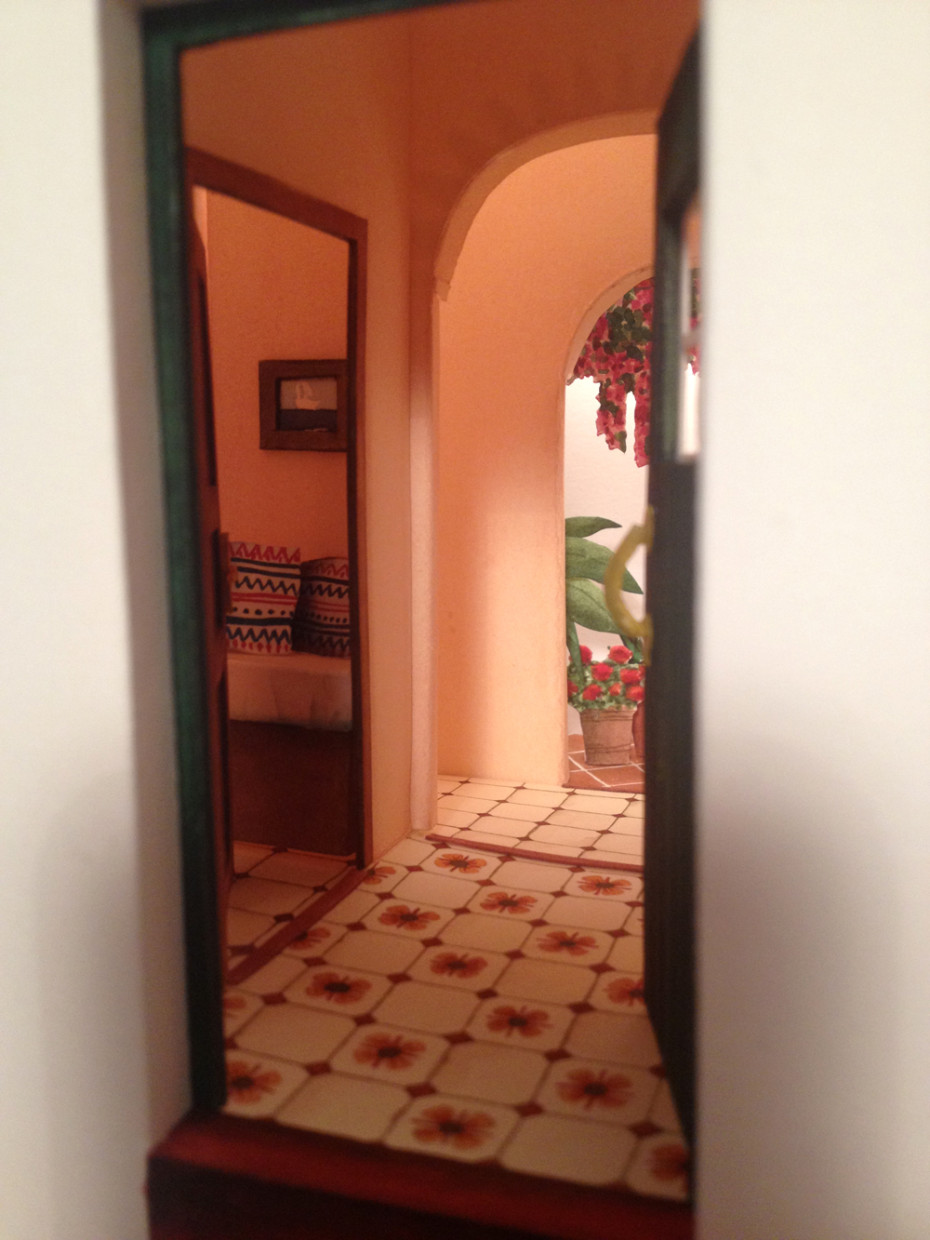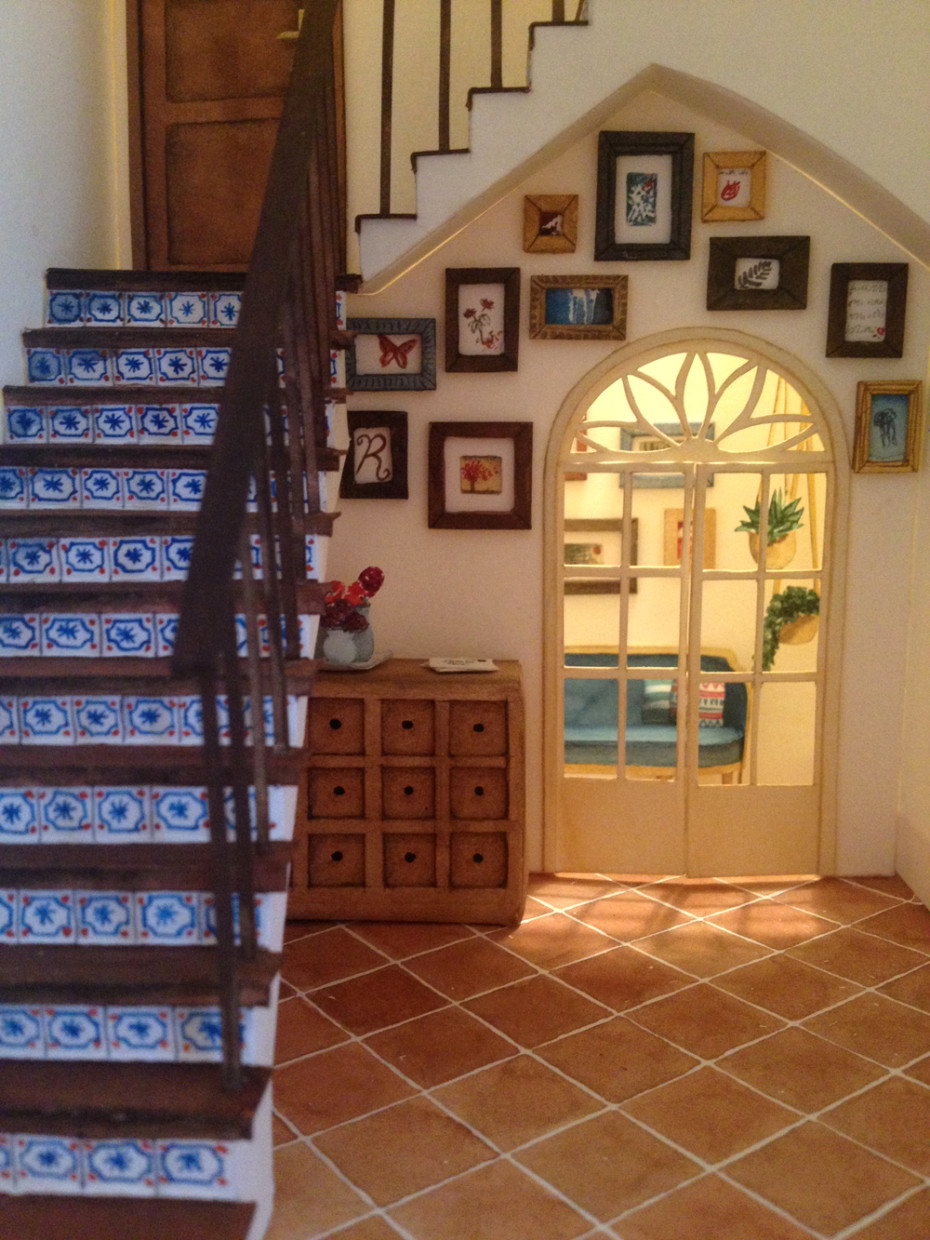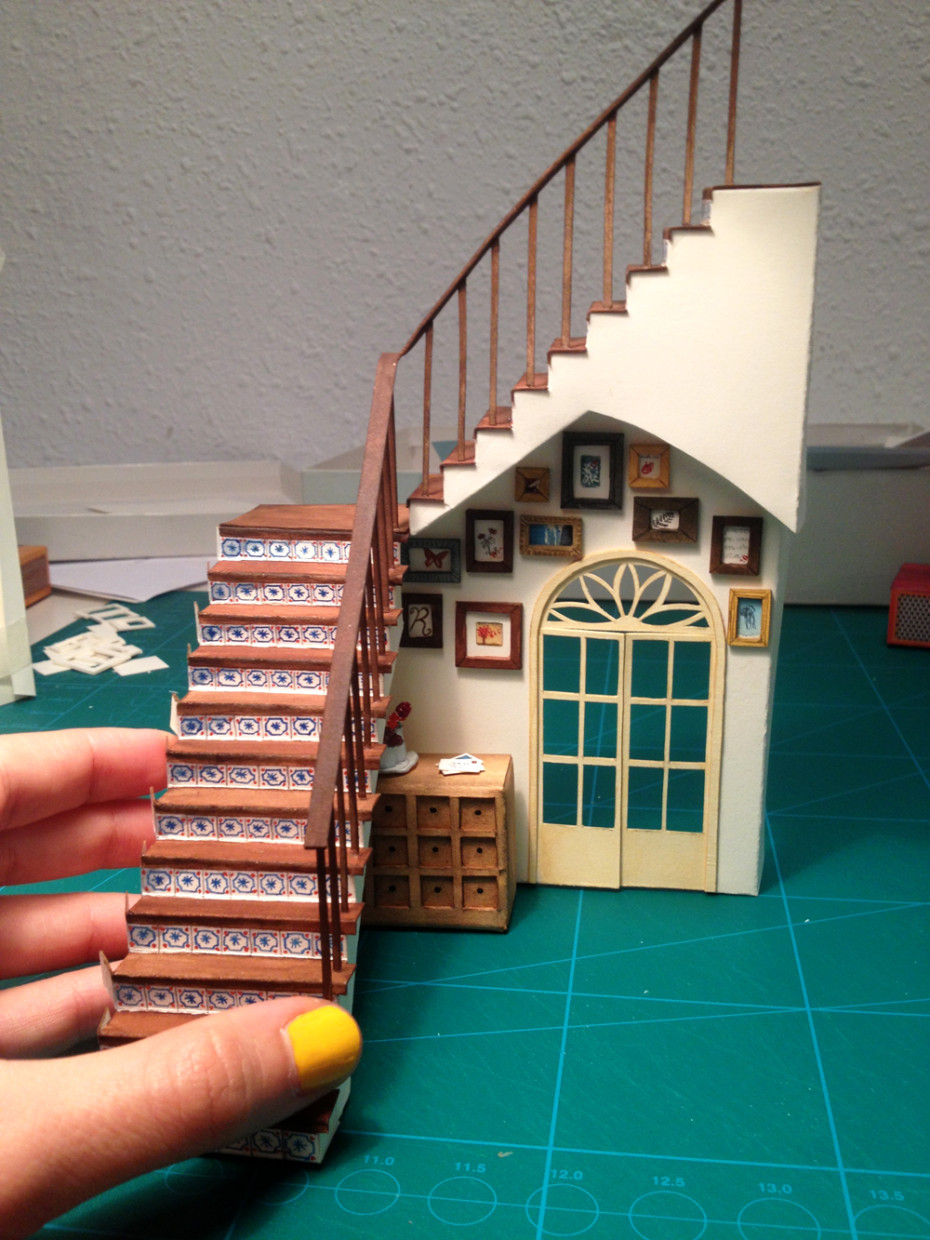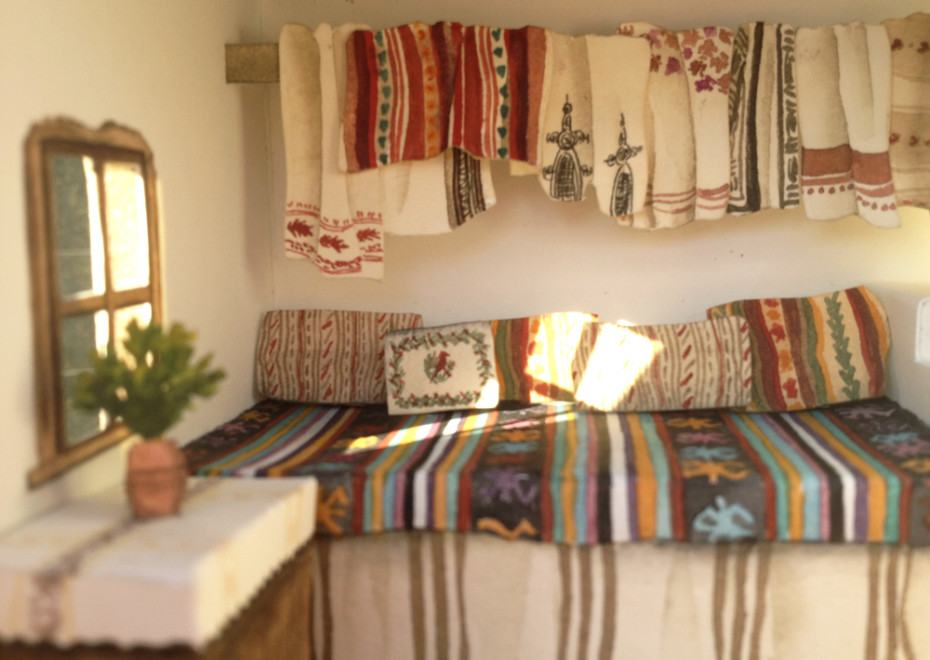 Brâncusi's house ↑ (memorial house of the Romanian sculptor, Constantin Brancusi in his native village Hobiţa. There's a photo of his bedroom here to compare).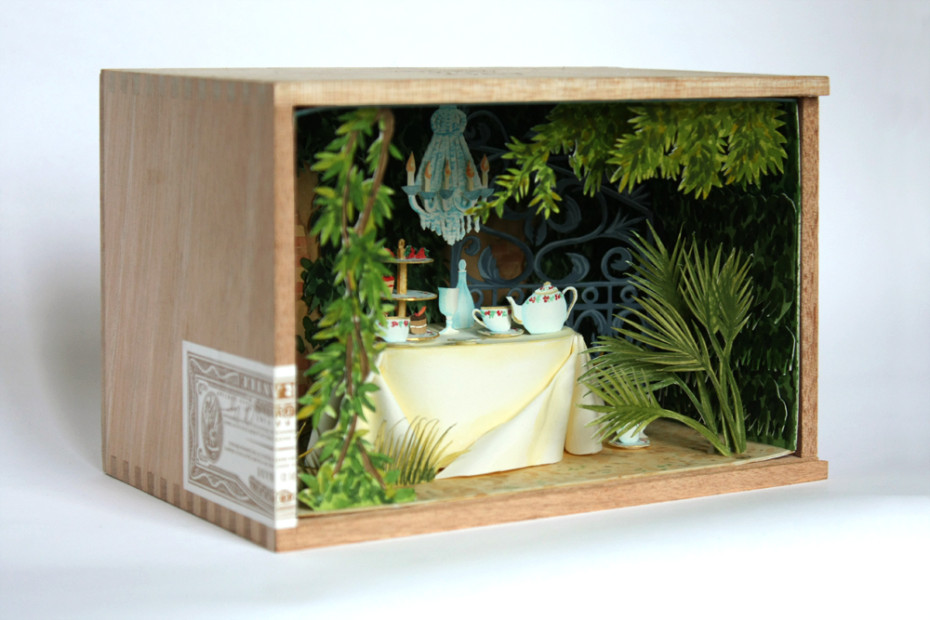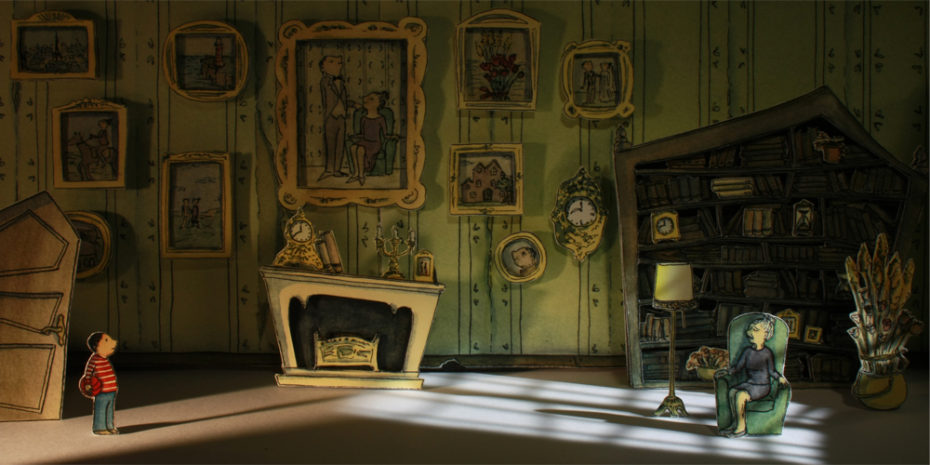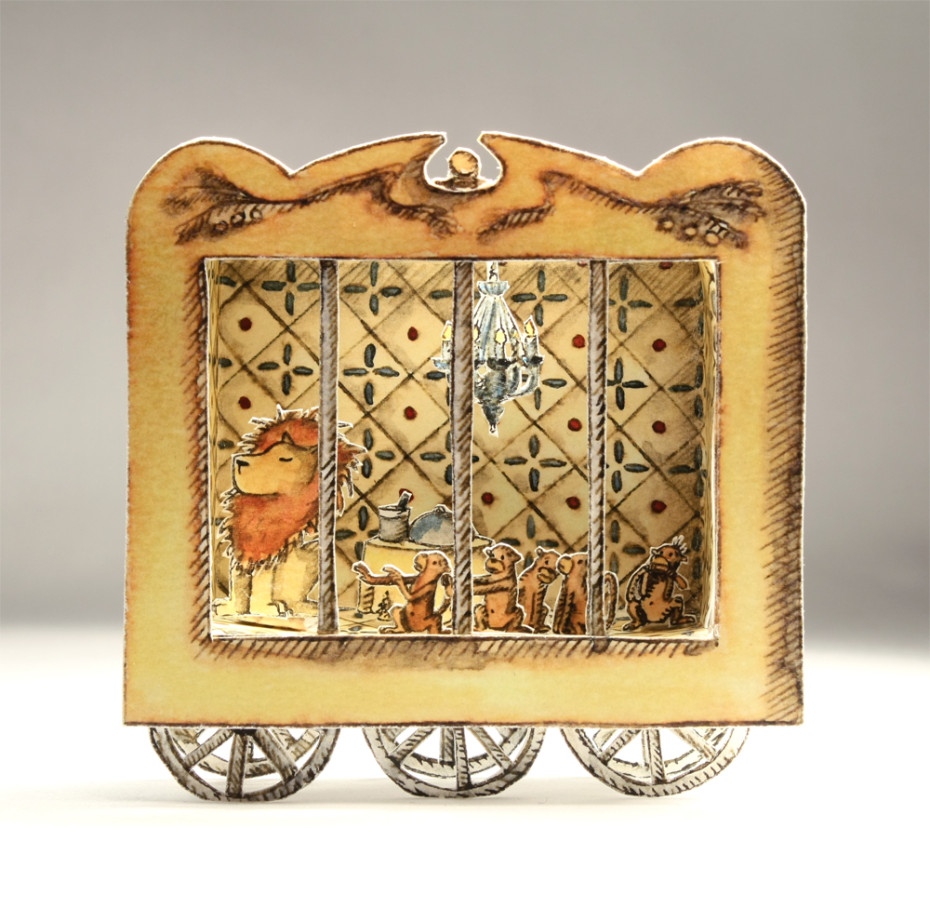 Mar has a few of her diorama's for sale on her online shop. I'd also recommend making her your instagram buddy too keep up with her delightful creations.
Oh and in case you're interested in a real-life Darjeeling bag …