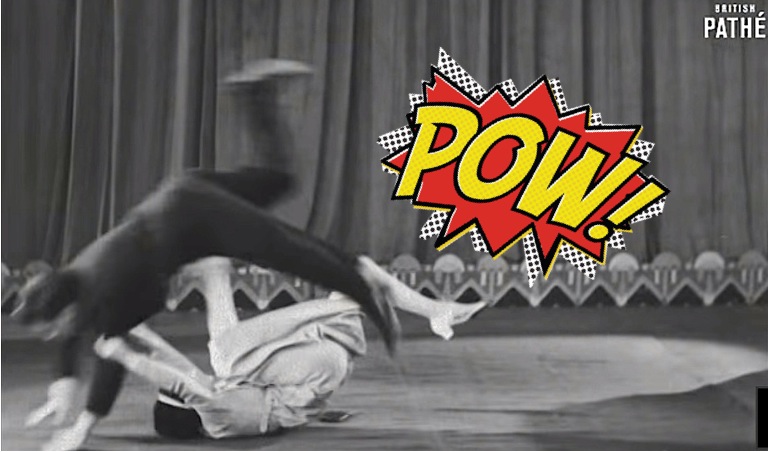 Just in time for the weekend (in case us damsels happen to lose our way down a dark alley), here's some footage from British Pathé archives of a young woman in 1933 giving a real vintage ass-whooping using some Judo and Jujitsu moves. The video titled "The Weaker Sex! (Sayest Thou!) Who said "weaker sex?", sees a highly entertaining Miss May Whitley laying the smackdown in a white power suit and heels without ever putting a hair out of place.
A victory pose with her foot on his face would have made for the perfect ending.
I found a second video shot in 1937 featuring a Bob Gregory and his lovely co-star performing a variety of martial arts which sees the young lady gleefully throwing two grown men around the studio.
Gotta love that sneaky in-between the legs move at 0:54!
Of course, these vintage smackdown moves work great if you're being attacked by Groucho Marx, but one has to wonder where these women were during women's suffrage?!
via Dangerous Minds.