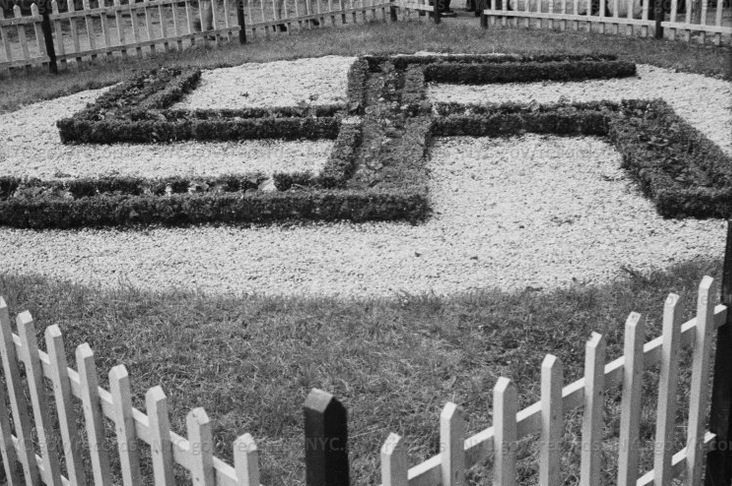 Camp Siegfried was forcibly shut down by the US government when Germany declared war on the United States. It had been protected by the 1st Amendment until that time, when it became illegal for US citizens to swear allegiance to Germany.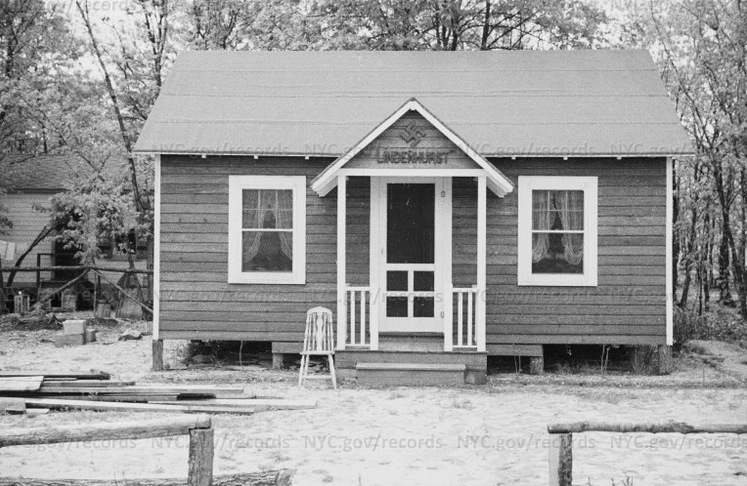 Founded in 1935, it was operated by the German American Bund, an American Nazi organization that was previously known as "Friends of New Germany" and was devoted to promoting a favorable view of Nazi Germany.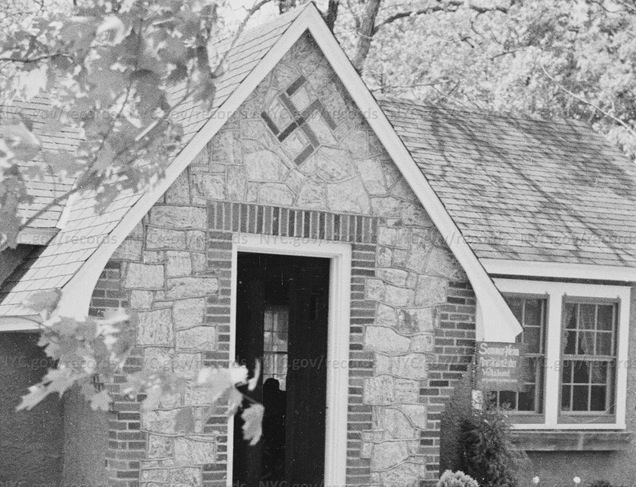 The land of the campsite in Yaphank, New York, was owned by the German-American settlement League, an organization which still operates as a private community today.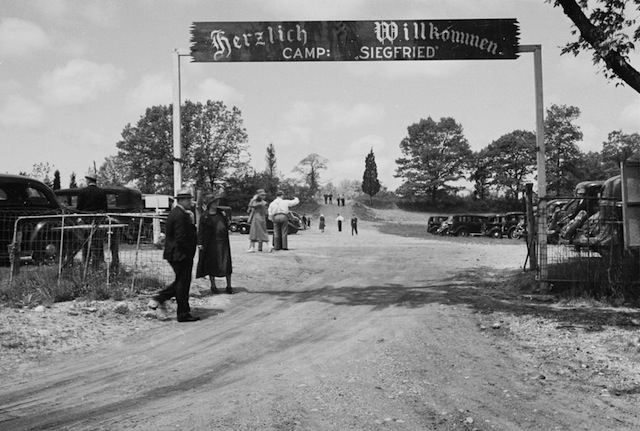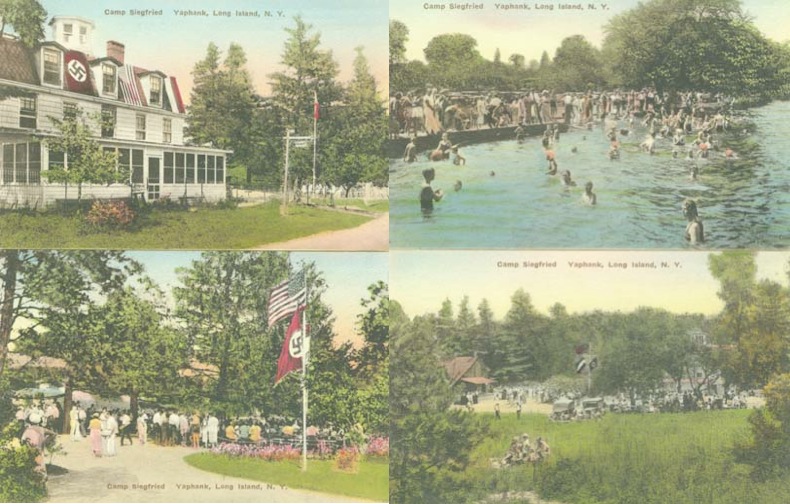 The summer camp taught Nazi ideology but claimed to show its loyalty to America by displaying the flag of the United States at the camp entrance alongside a Nazi swastika and declared that George Washington was the "first Fascist" who did not believe democracy would work.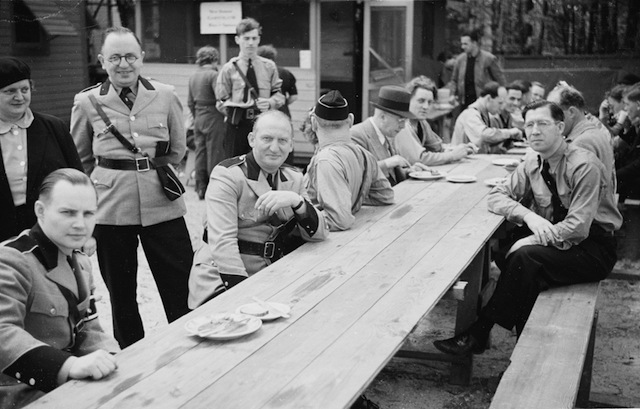 These surreal photographs that take us inside Camp Siegfried on Long Island have been stored in the New York City Department of Records and were recently digitalized and released online. They were captured in the 1930s and early 40s when the NYPD was keeping watch over controversial and potentially dangerous political groups and often photographed pro-Nazi rallies and meetings. These watchers were known as the "Alien Squad", a nickname that dates back to the Civil War when it monitored rebels and sympathizers.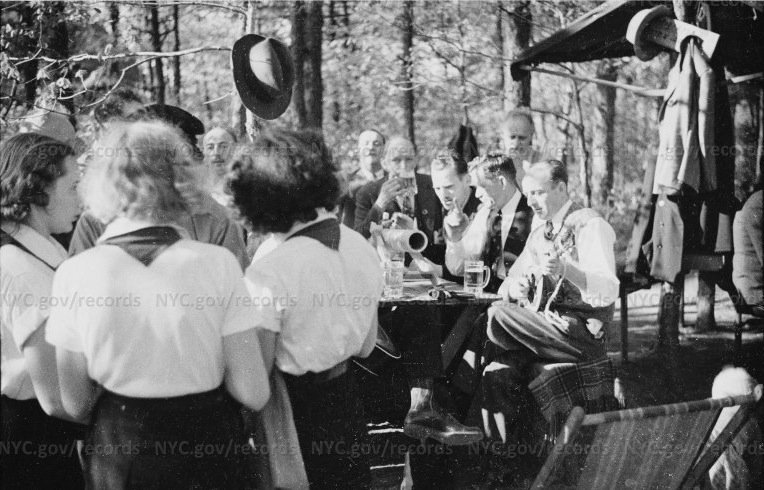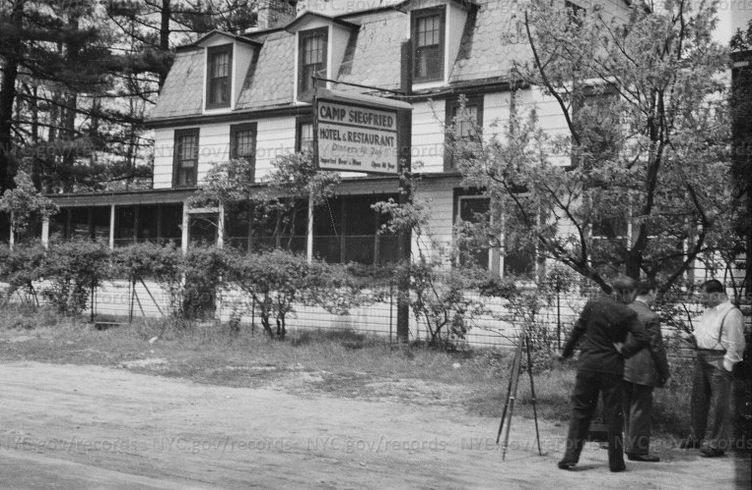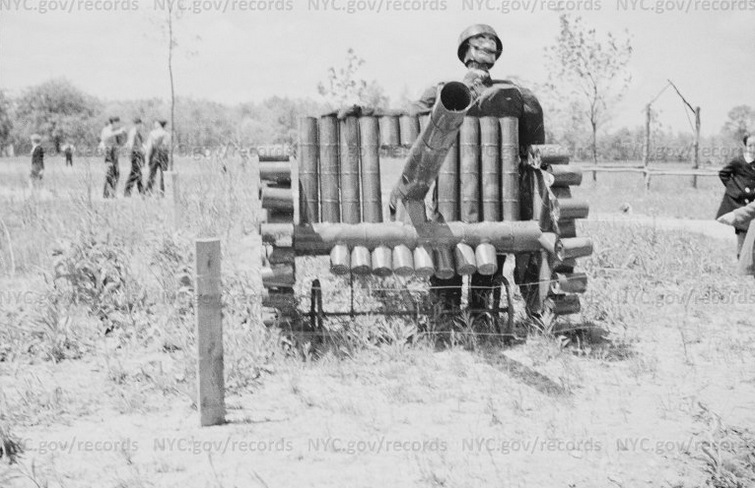 Attendees of Camp Siegfried donned Nazi uniforms, planted Swastika topiary lawns and even built faux tanks with mocking propaganda.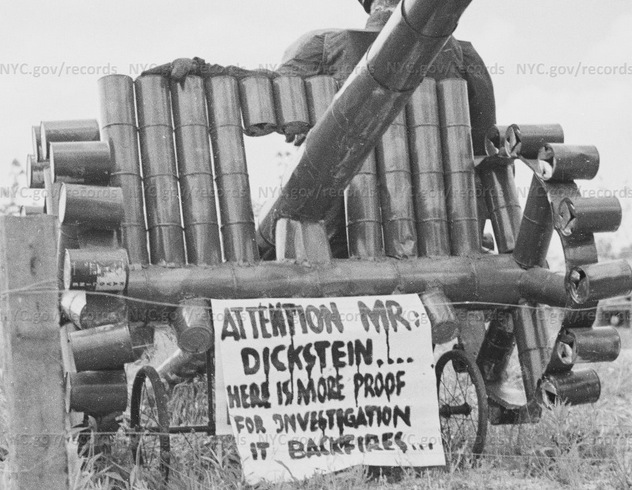 Bund elected a German-American born citizen, Fritz Julius Kuhn as its leader, who in 1936 travelled to the Berlin summer olympics where he had his photograph taken with Adolph Hitler. However this photo opportunity allegedly did not earn Nazi approval of the organization and at no point did Bund receive financial or verbal support from Germany.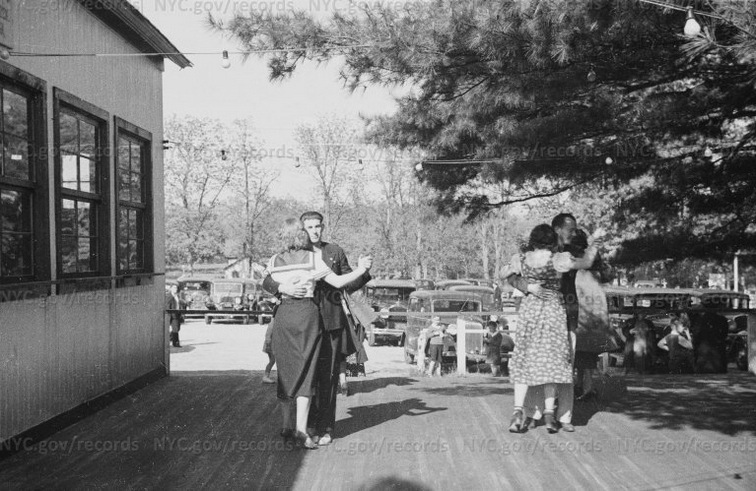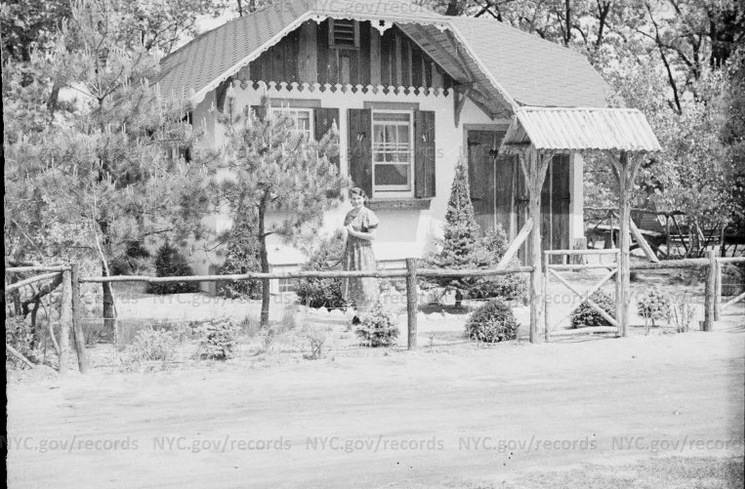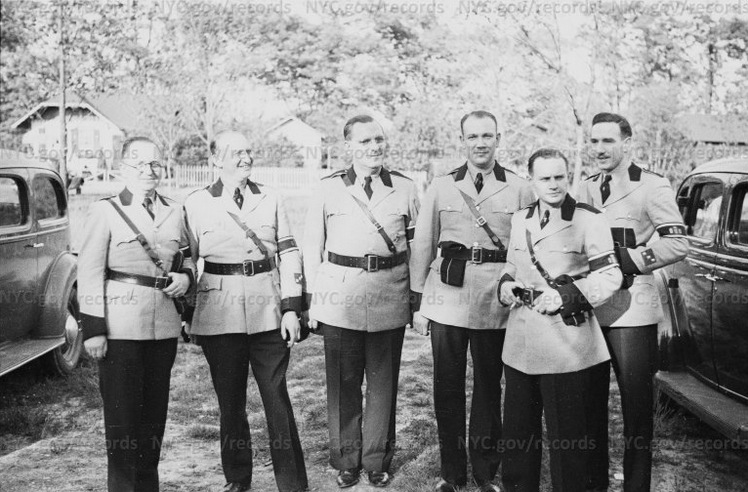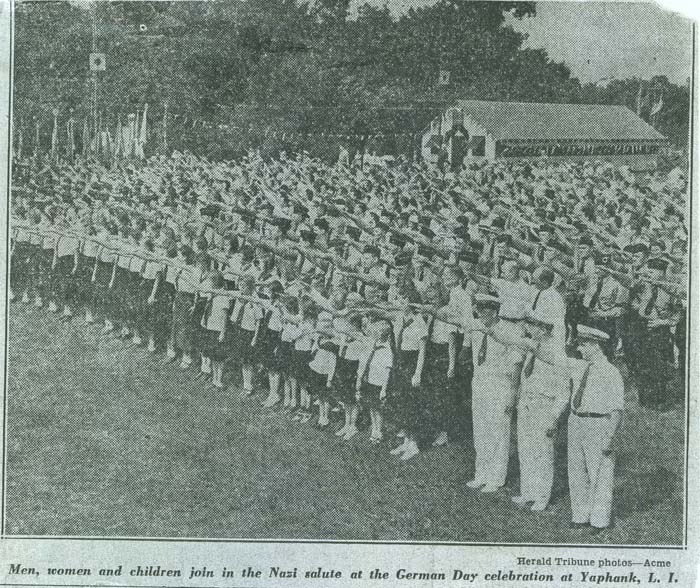 Nevertheless, bund held pro-Nazi rallies, saluted Hitler and attacked the Roosevelt administration and Jewish groups. In February of 1939 some 20,000 people attended a Nazi rally led by Kuhn at Madison Square Gardens.
The rally erupted in violence between protesters and Bund storm troopers.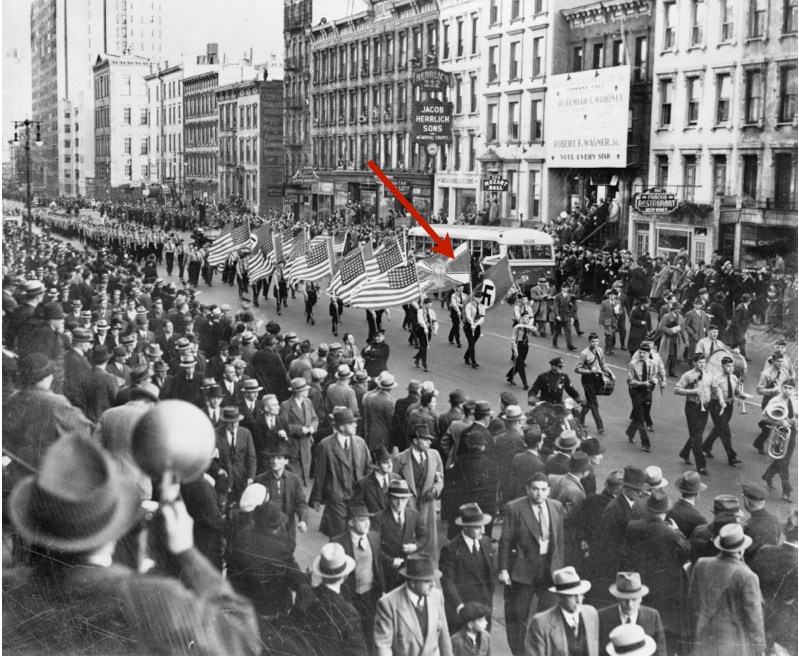 That same year, a tax investigation determined that Kuhn had embezzled $14,000 from the Bund and although the organization did not seek to have him prosecuted, maintaining that the leader had absolute power, New York City's district attorney prosecuted him and Kuhn was sentenced to two and a half to five years in prison for tax evasion and embezzlement, three months after the start of WWII.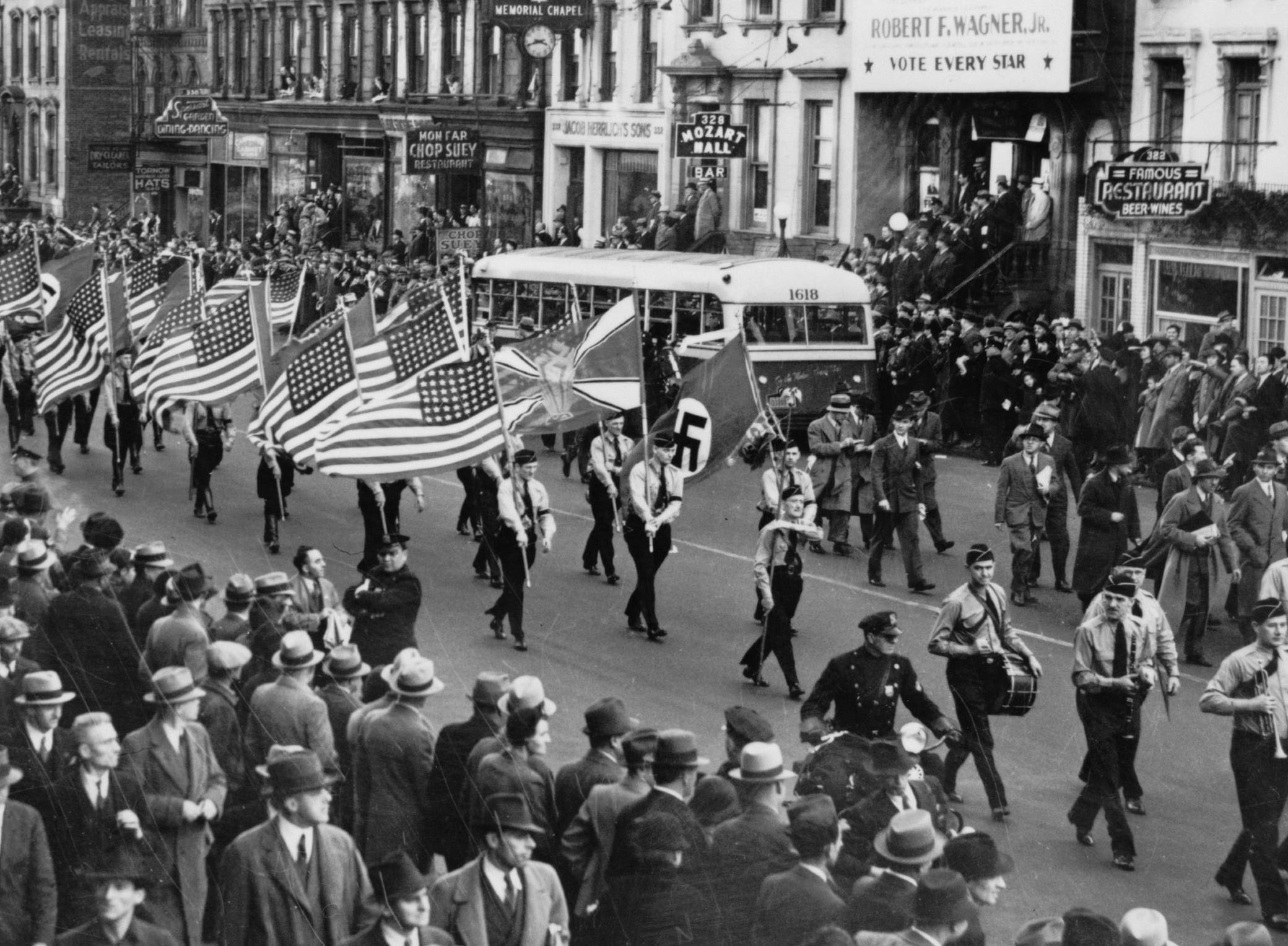 His citizenship was cancelled while he was in prison and Kuhn was re-arrested following his release as an enemy alien. After being interned at a federal camp during the war, he was sent to Ellis Island and deported to Munich, Germany in 1945, where he remained until his death.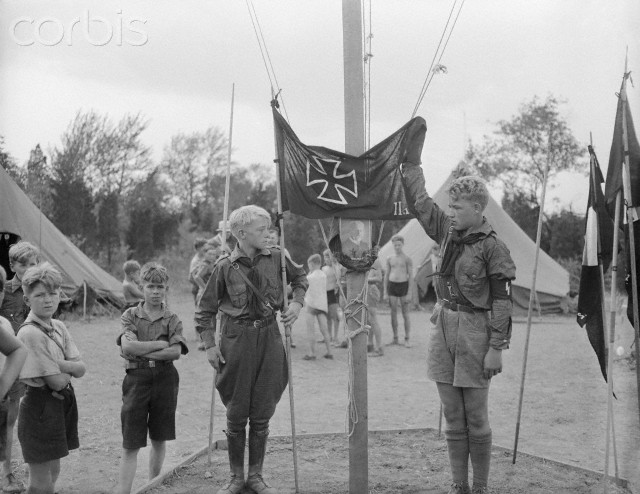 The Bund had established several pro-Nazi training camps throughout the US during the 1930s, including Camp Nordland and Camp Bergwald in New Jersey, the Deutschhorst Country Club in Pennsylvania, Camp Highland in New York state and Camp Hindenberg in Grafton, Wisconsin. The boys performing the Nazi salute above are pictured at Griggstown, New Jersey.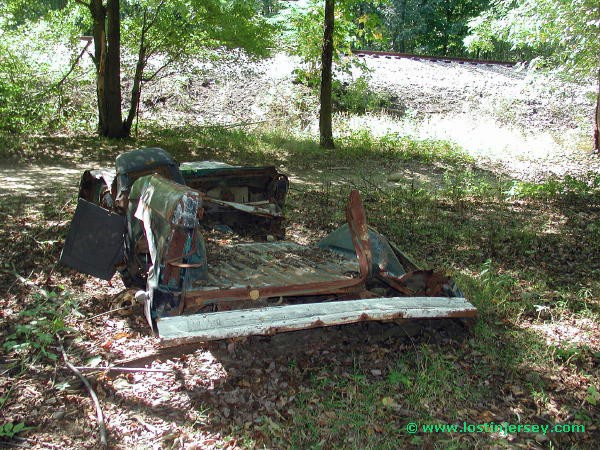 Very little remains of these camps, although I came across a local New Jersey blog which claims remnants of Bergwald Camp in Hillside Park, Andover are an easy find. When the camp was on the verge of collapse, they reportedly invited the KKK to join forces with them.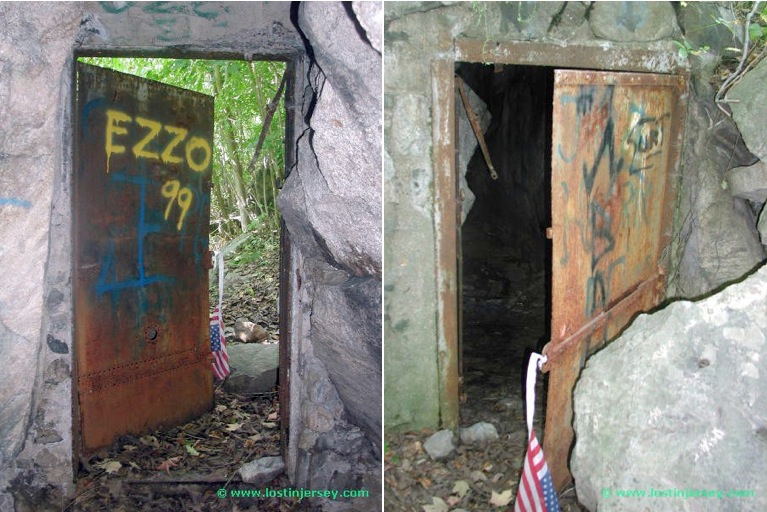 Eventually, the camp demanded police protection due to the "increased local animosity" towards them, but once the US joined the war in 1941, summer at Nazi camp was most definitely over.