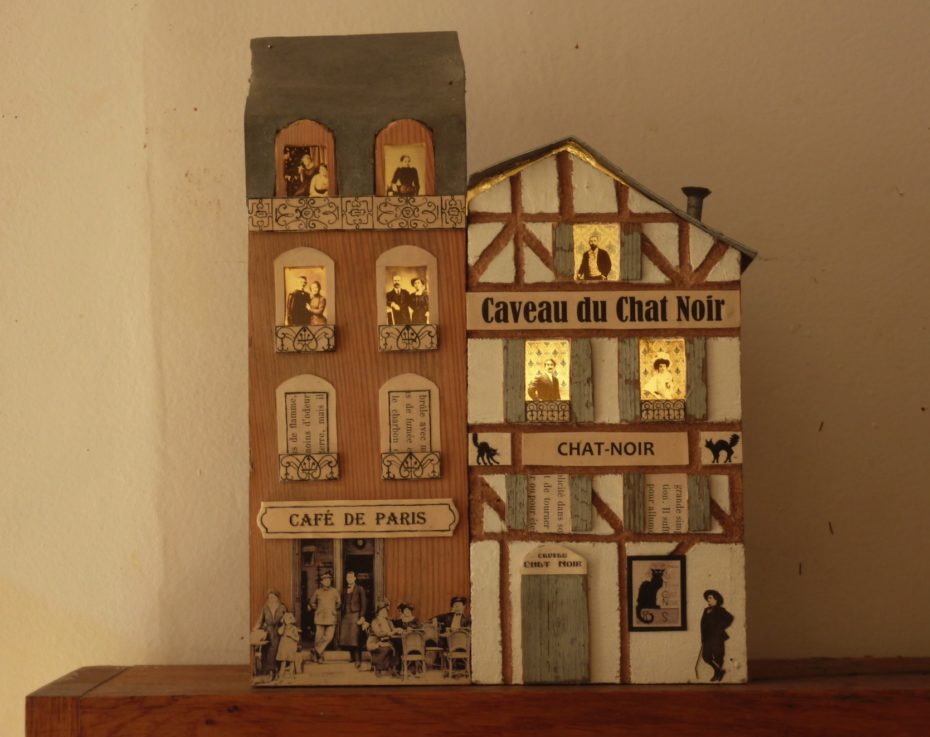 You can probably guess from that crazy header at the top of my site that I have a thing for vintage photo collages, and you know I have a thing for miniatures because there's an entire category dedicated to teeny tiny stuff. So when I stumbled across this little eShop on a French online marketplace, I went a little cuckoo for them; a "coup de coeur" you could say…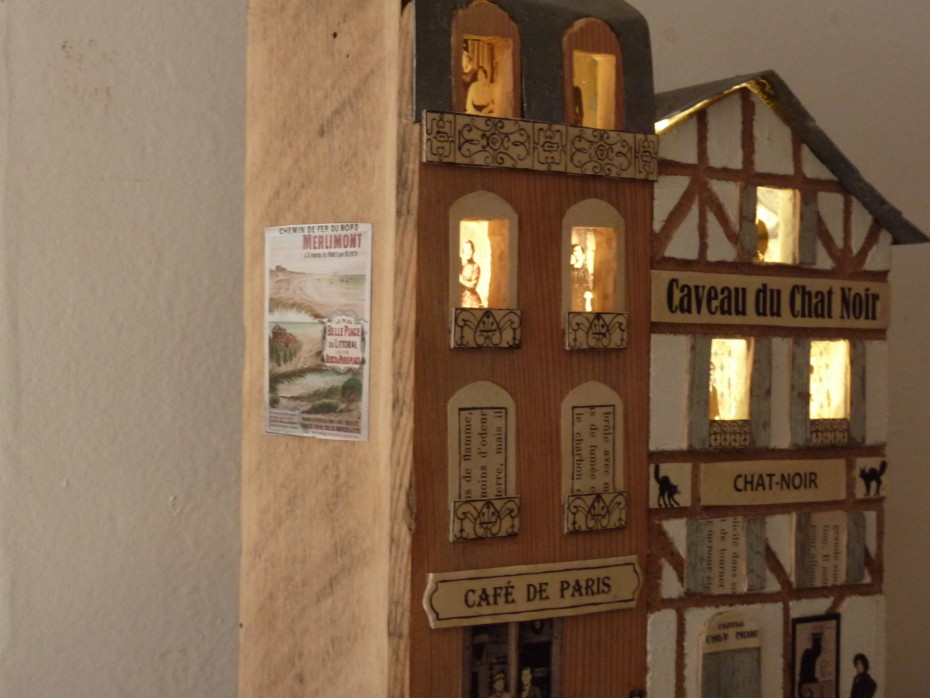 These "Petites Maisons" are handmade houses with a 'Belle Epoque' theme that I just can't wait to find a place for on top of my fireplace. Independent French artisan Emmanuelle Schwab painstakingly builds her tiny Parisian boulangeries and iconic Montmartre establishments like 'Le Chat Noir' using wood and hand-draws the balconies, adding cut-outs from books and old photographs from the early 1900s into the windows.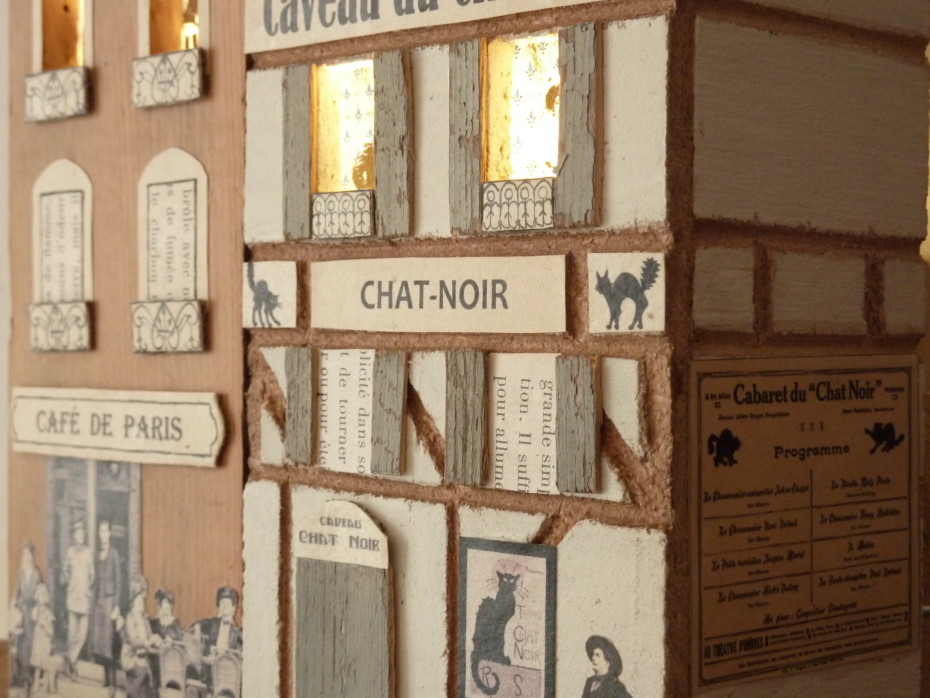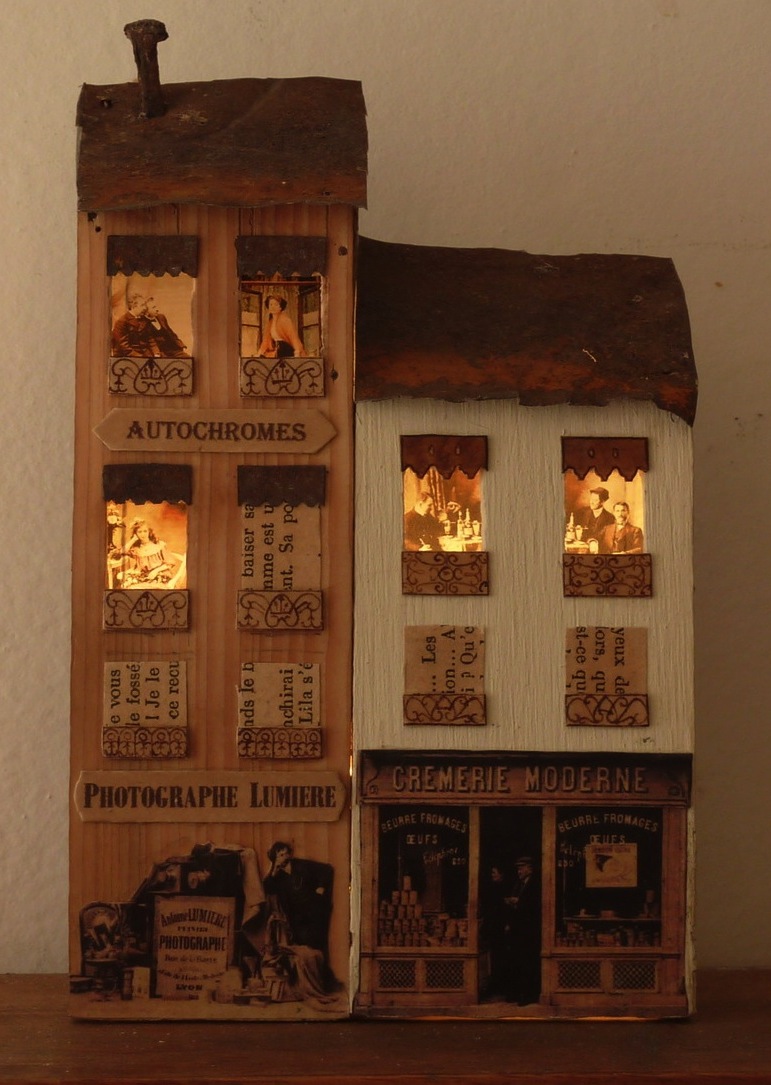 To create your own personalised Parisian street, you can mix and match her different buildings together and order them complete with bulbs inside to really bring the windows to life.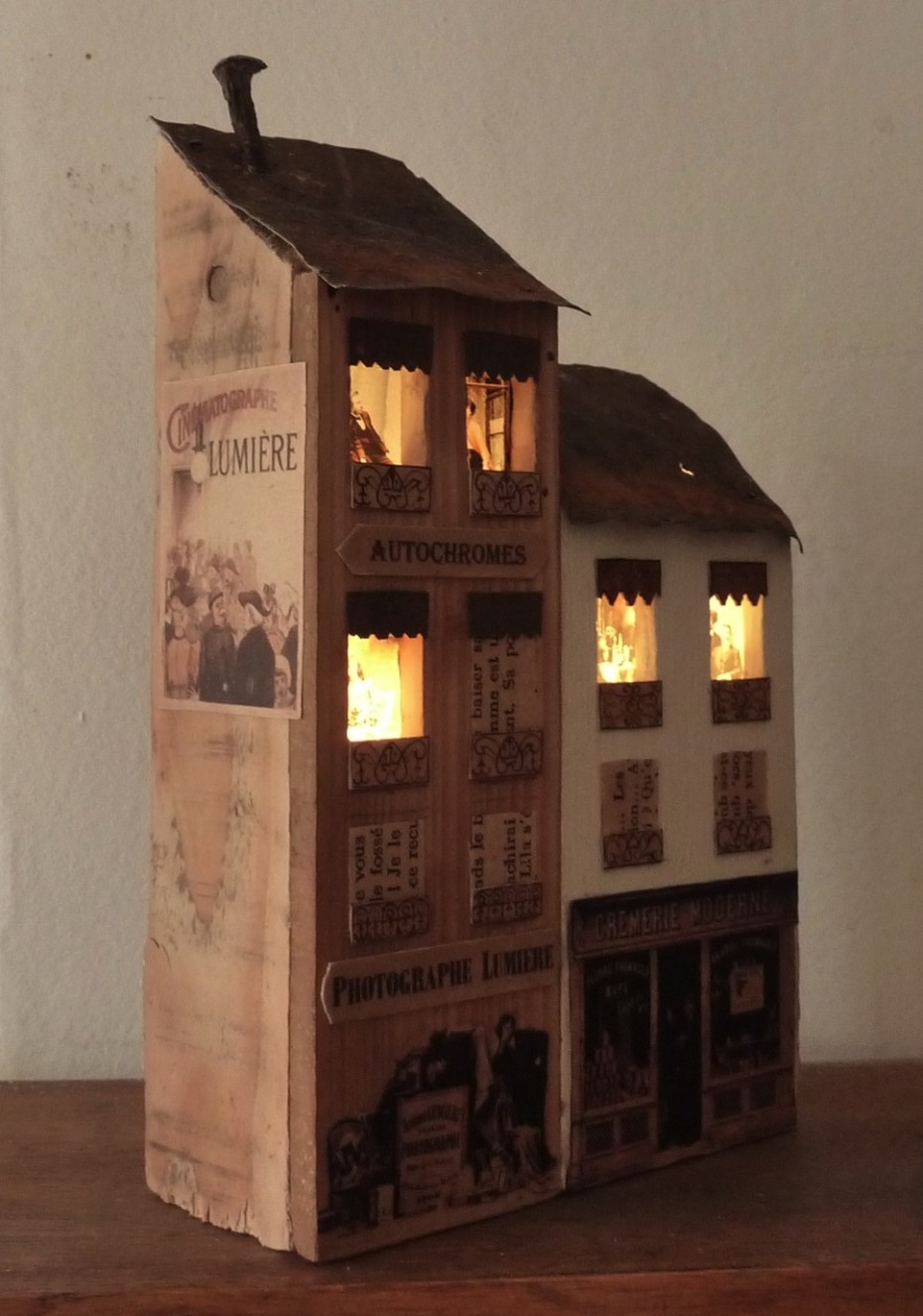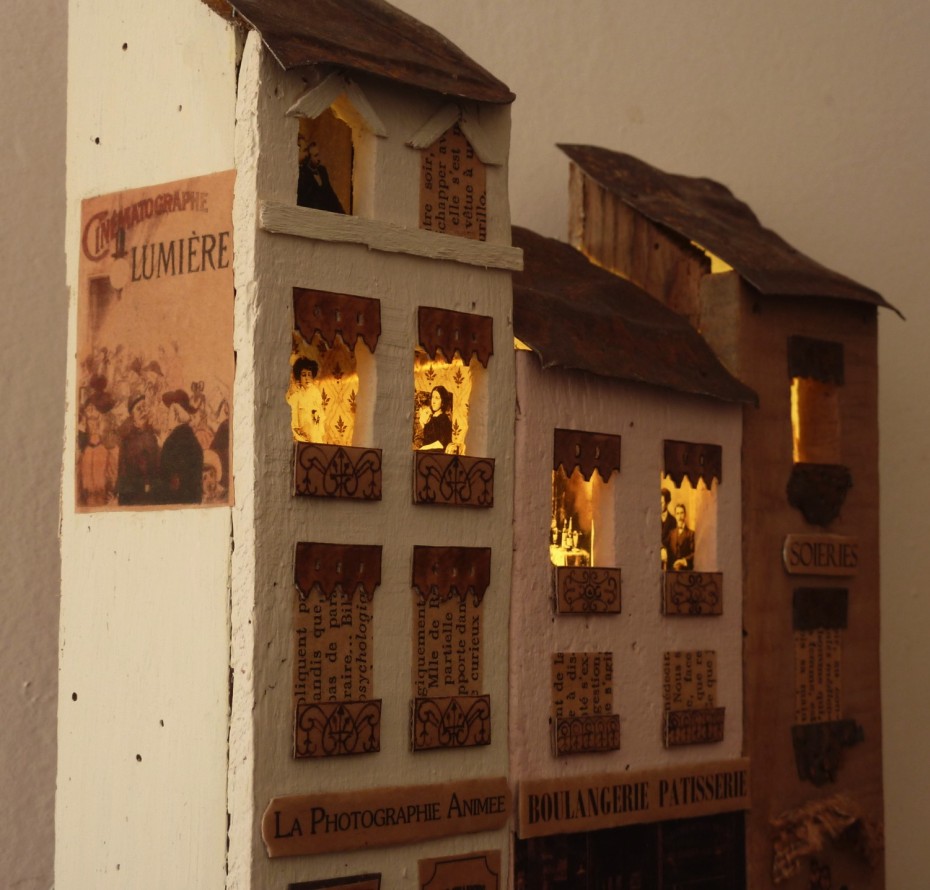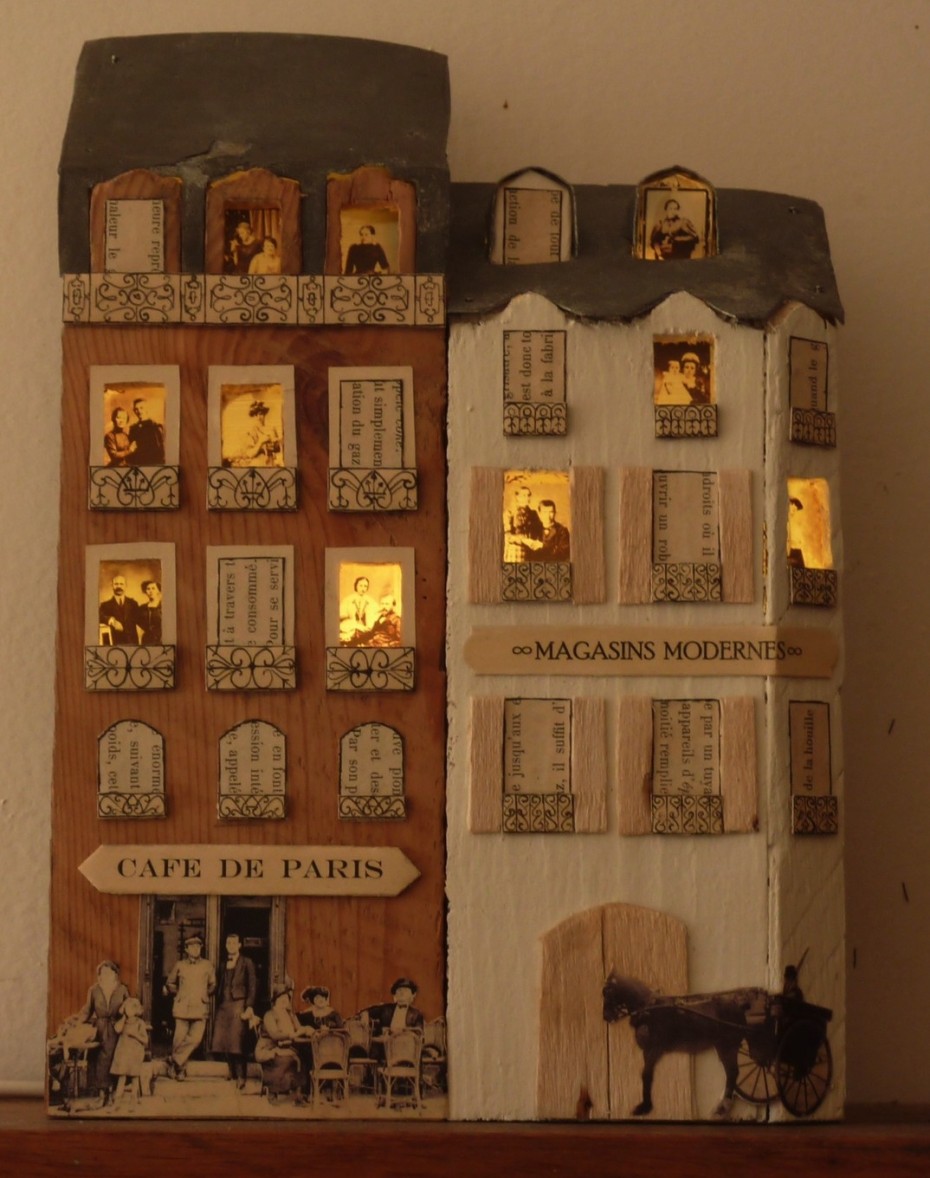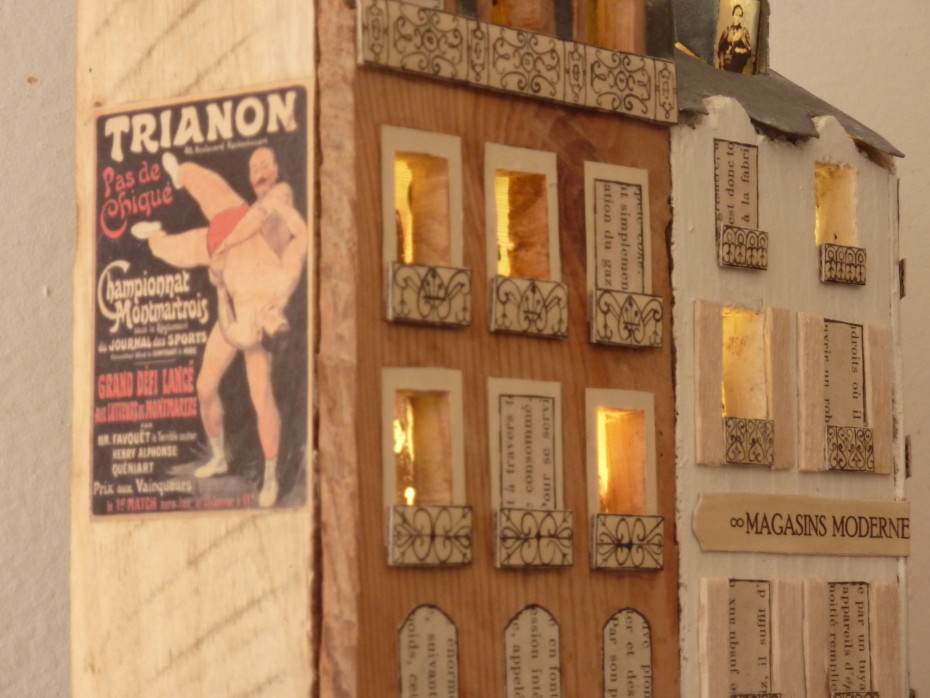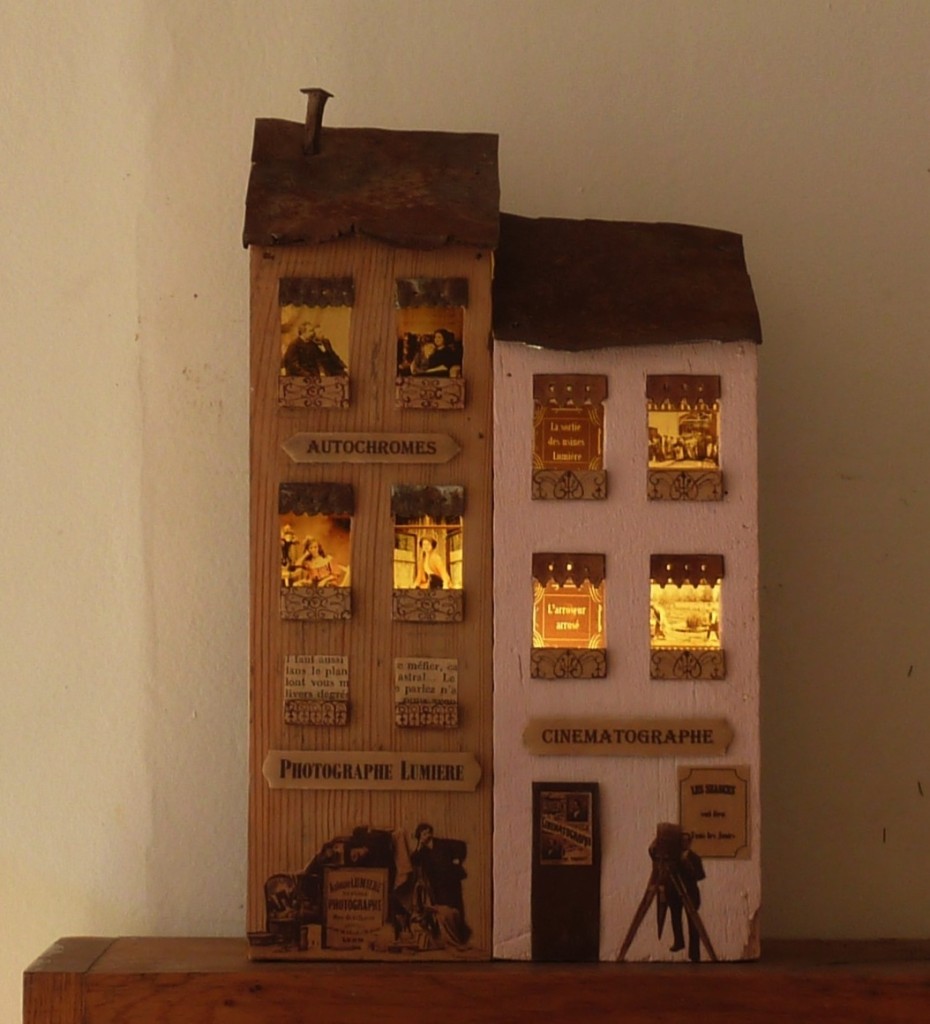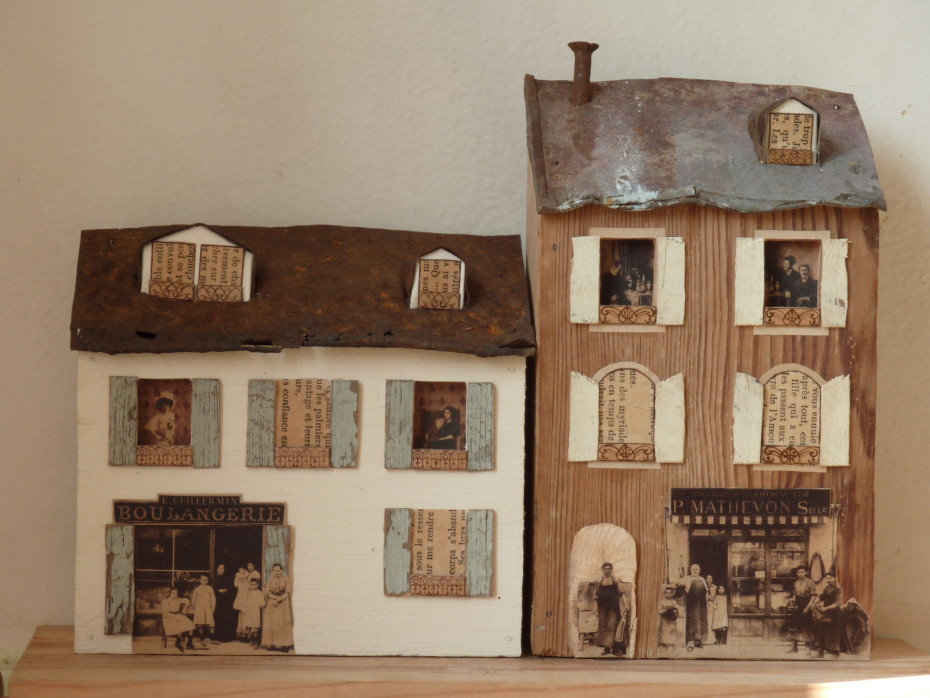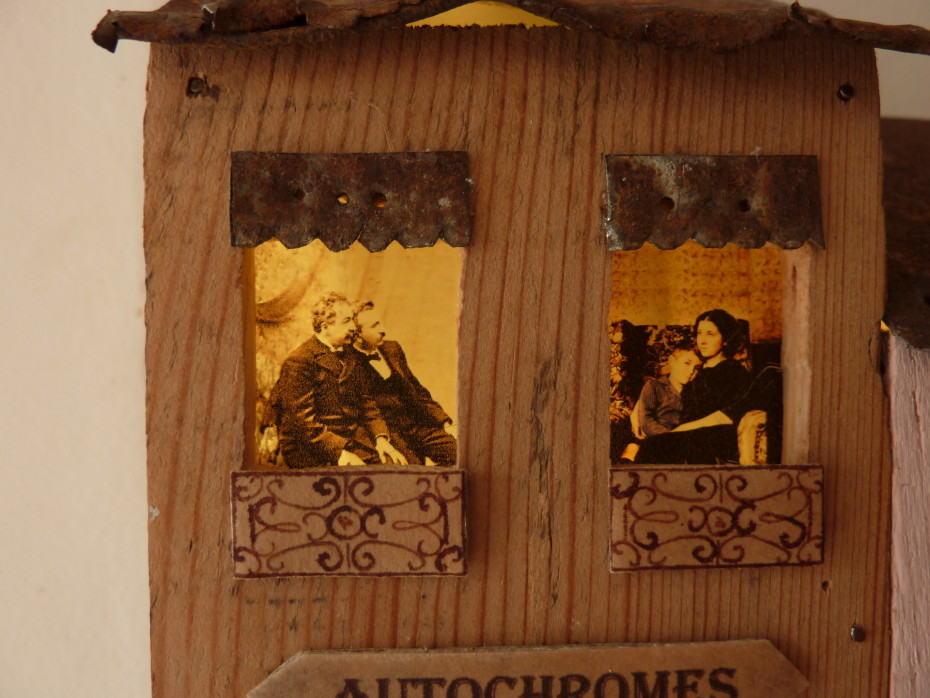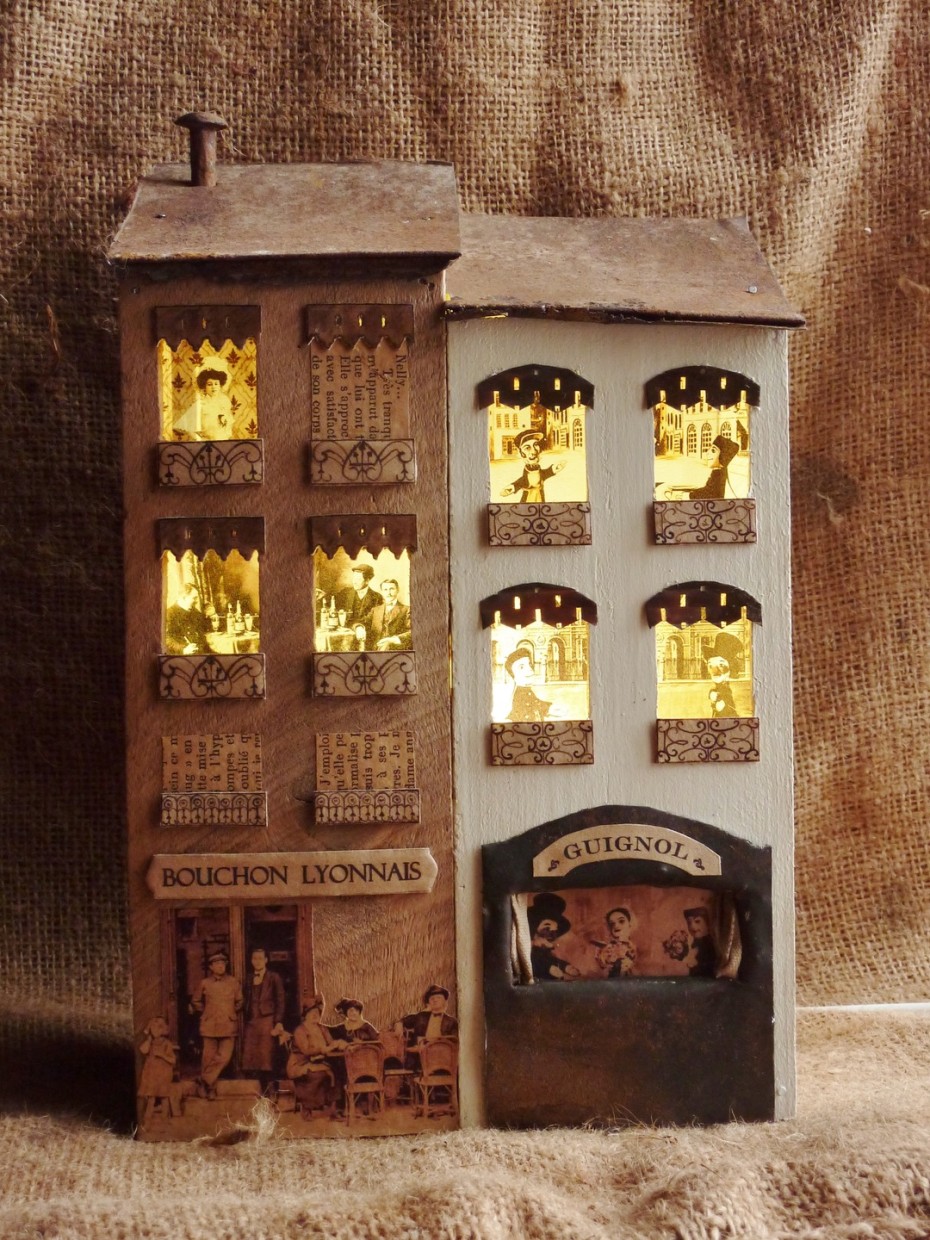 The home of Emanuelle's eShop is a French-language marketplace which might be a little scary for non-French speakers but it's all pretty straight-forward and very similar to shopping on Etsy. It'll be good practice for your French too! But if you have any problems, leave me a comment and I'll try to help!
Find the shop here.