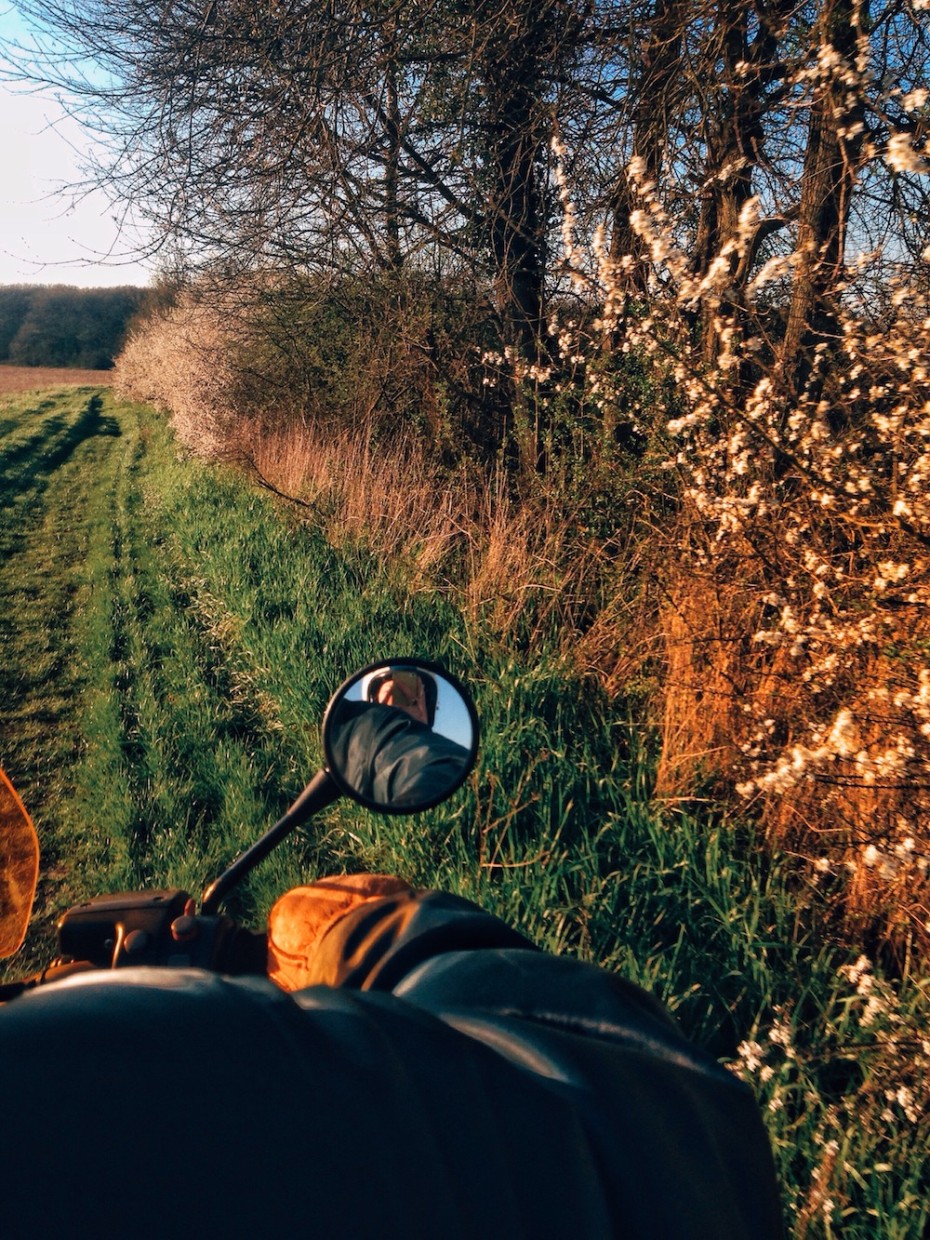 So I'll pick up where I left off yesterday. We were taking the scenic route back to Paris via bumpy country roads and soaking up the last of the Sunday sun, when we rolled through a tiny village called Bréau…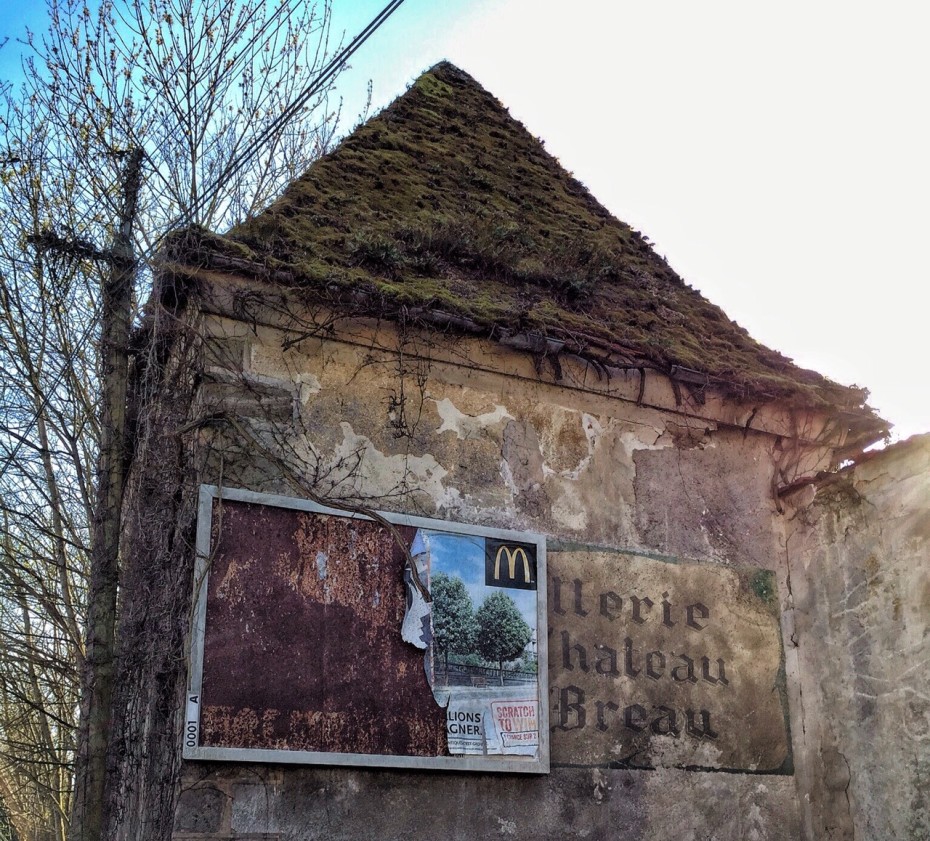 Without a soul in sight, the village seemed forgotten by the rest of the world. Even McDonalds hasn't bothered to replace their sign in years, a prime real-estate advertising spot on the walls of what looked like a historic abandoned chateau. (You stay classy, Ronald).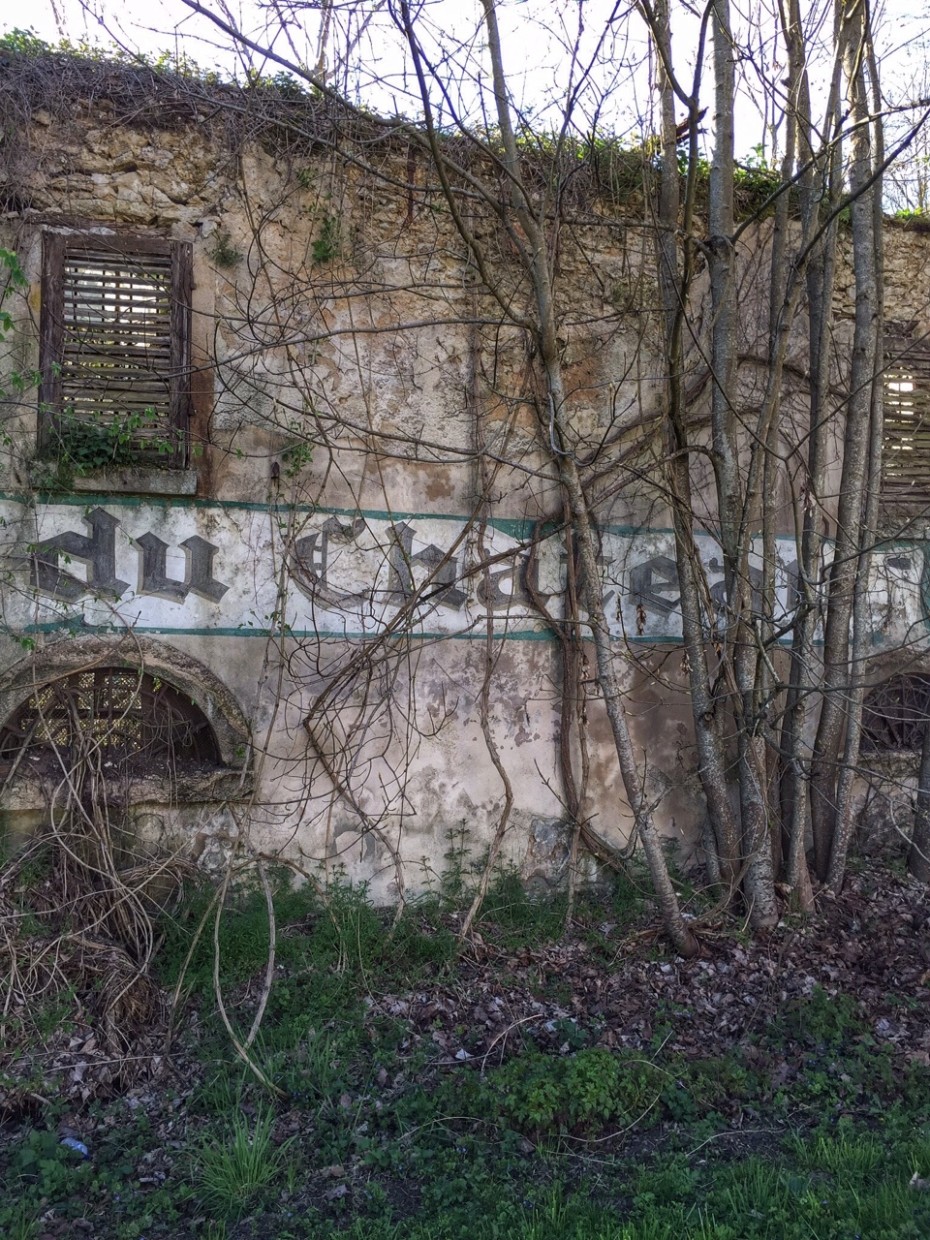 We walked around the front to see what exactly we had stumbled upon..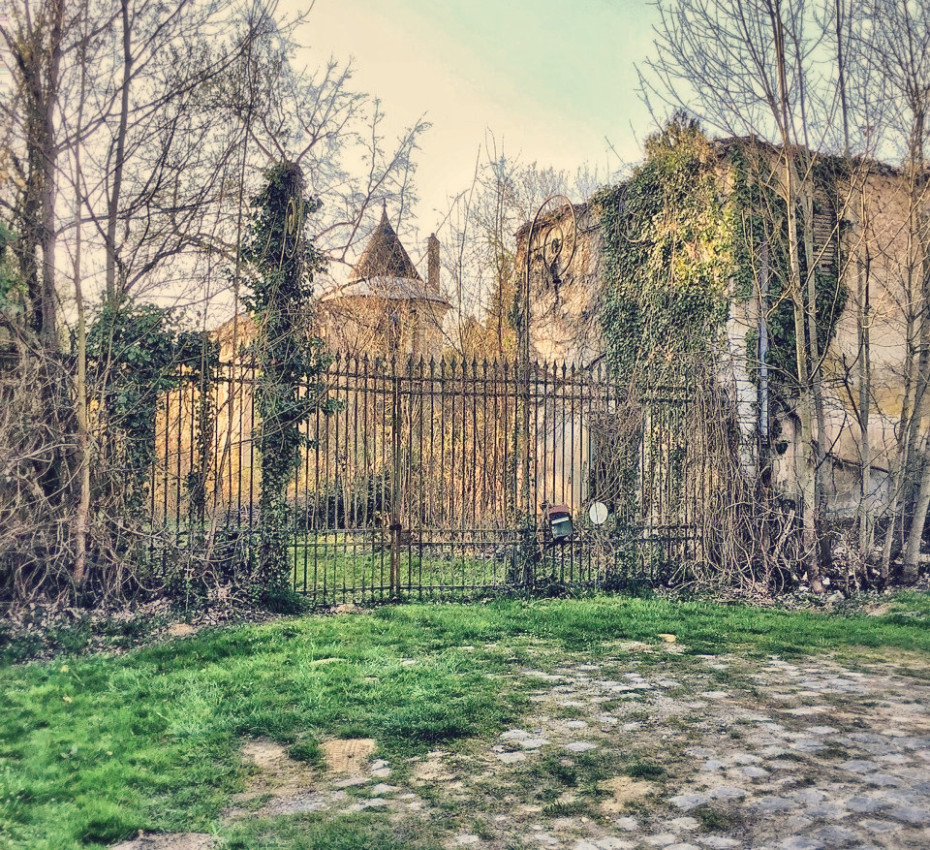 And as soon as I saw it through those overgrown padlocked iron gates, I knew I had to go in…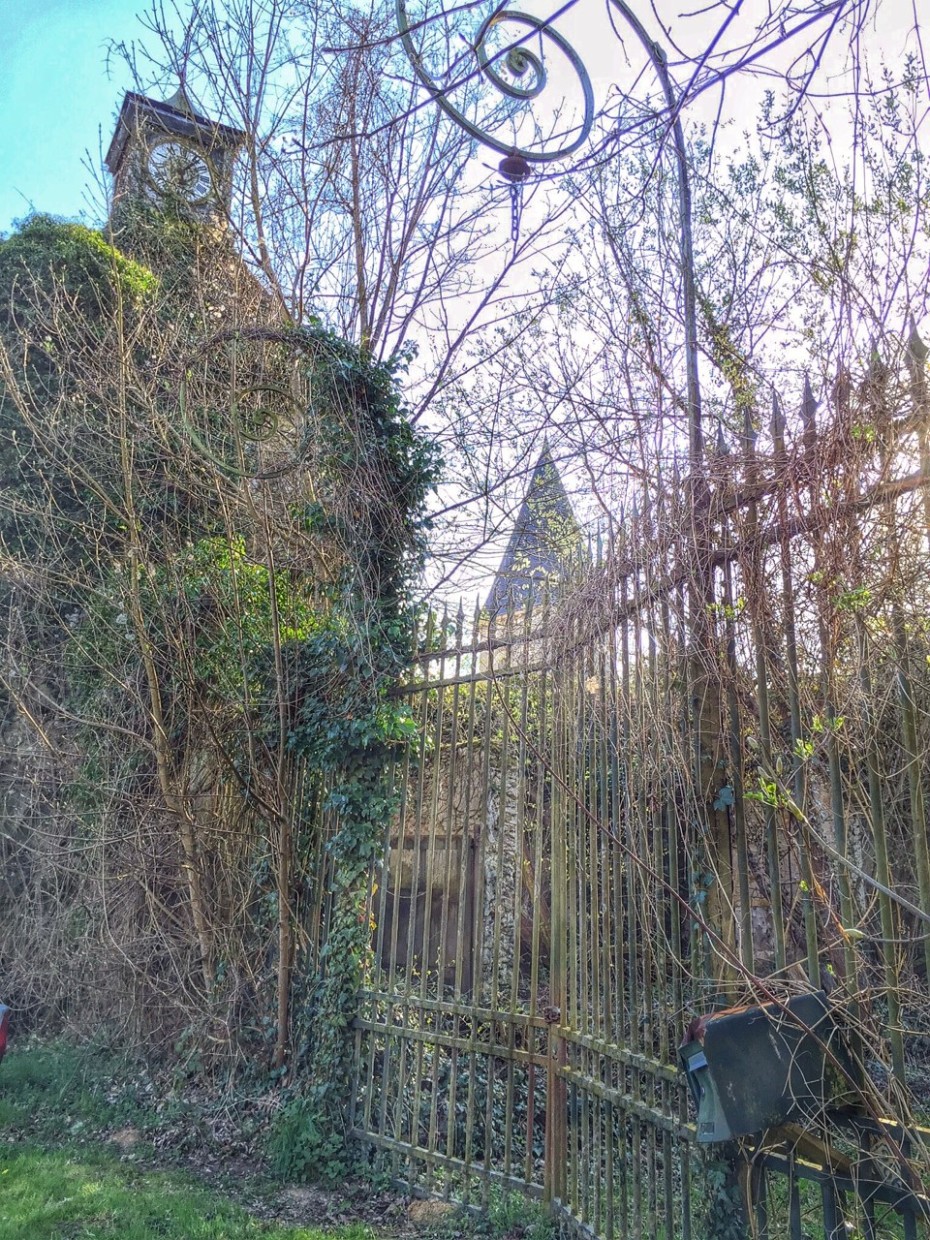 There's a church next door that would have likely once belonged to the chateau, so we decided to try our luck hopping a wall over there, away from the view of the roadside … (not that any cars have passed through the village since we arrived).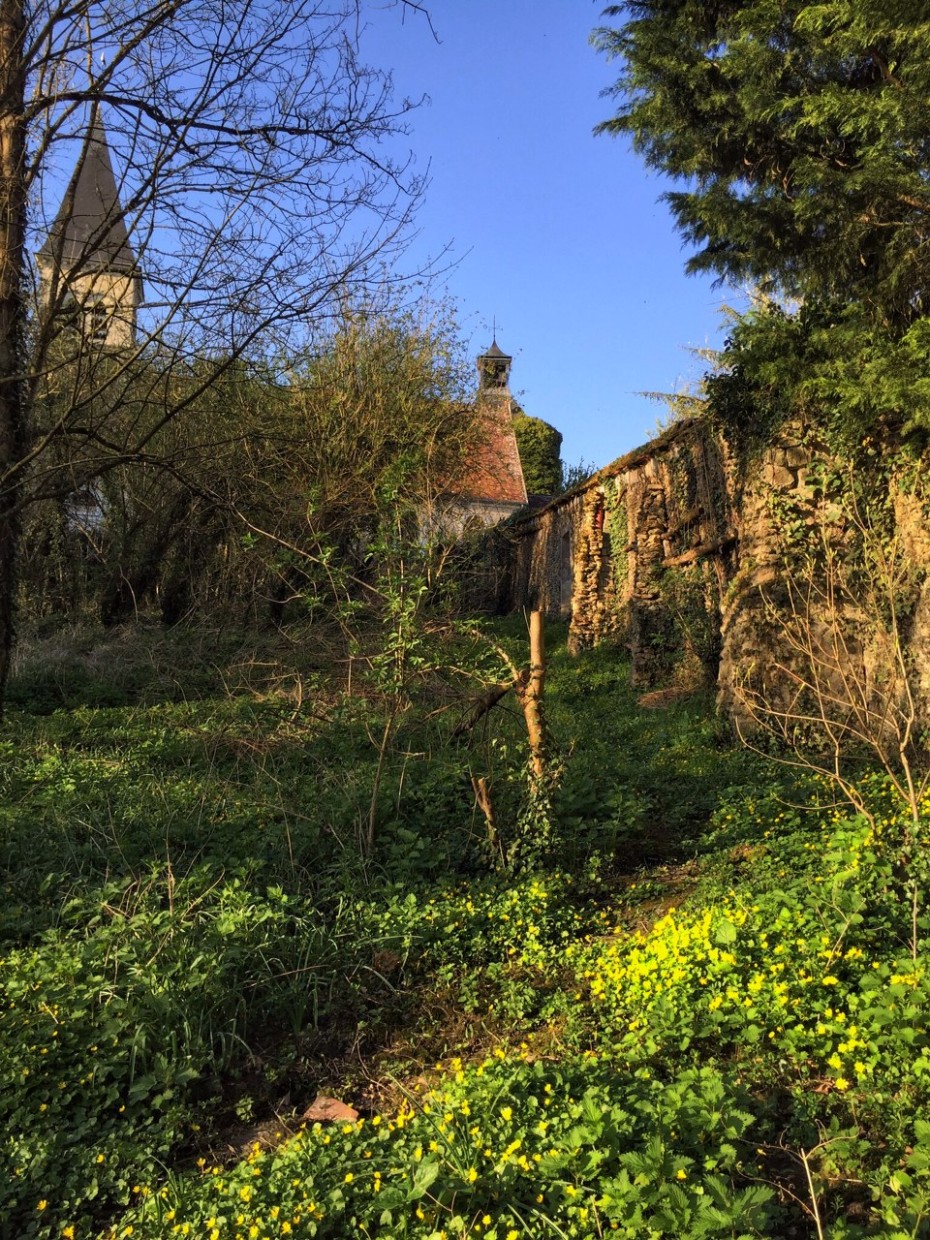 Fortunately old church walls are full of holes for climbing feet– and we were in!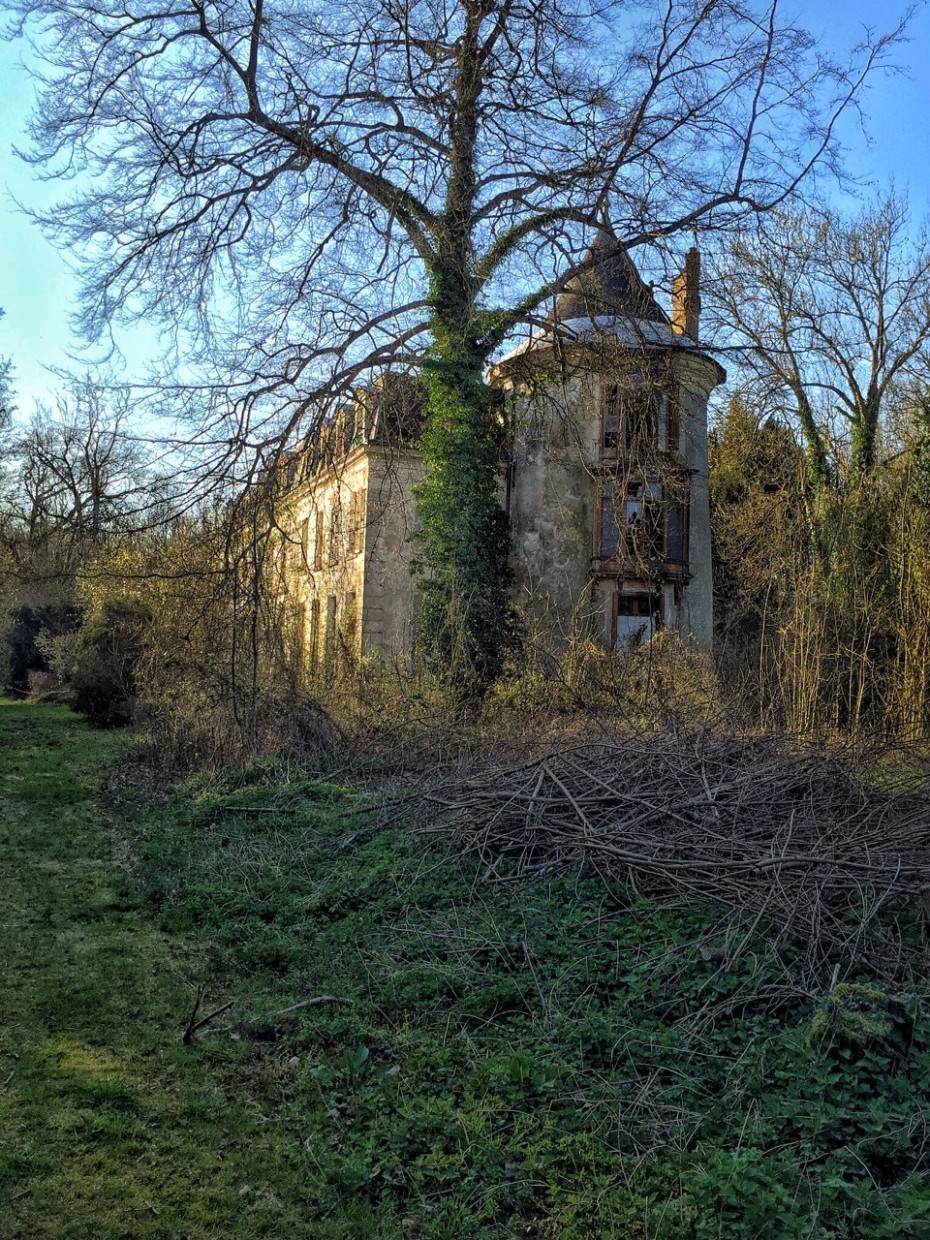 And there she was at the end of the drive, slumping ever so slightly in her posture as the ongoing fight against nature seems more helpless by the day.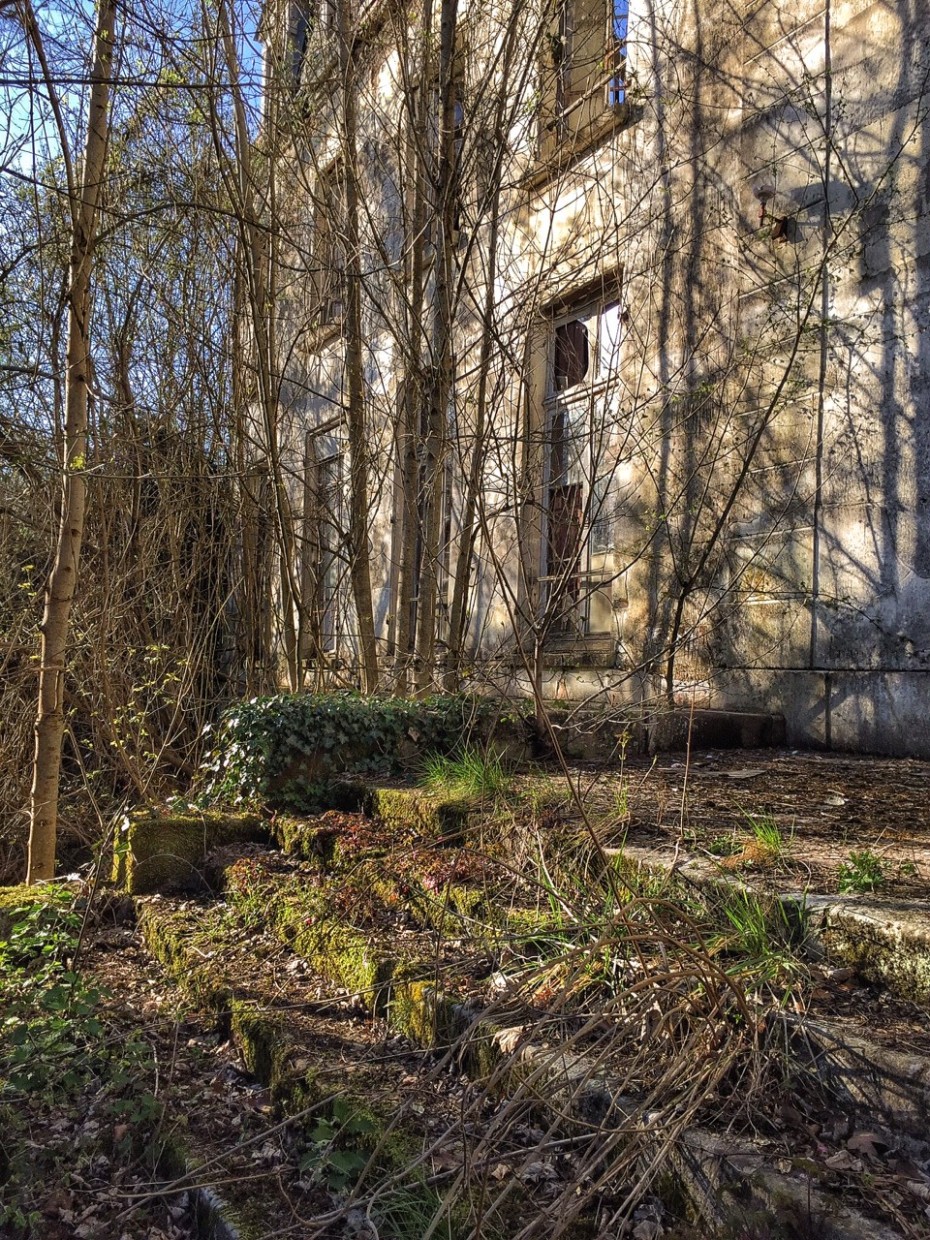 I can't be the only one who humanizes abandoned buildings that just seem so terribly heartbroken to have been forgotten, desperate for someone to care about them again and give them a reason to be. Can I?!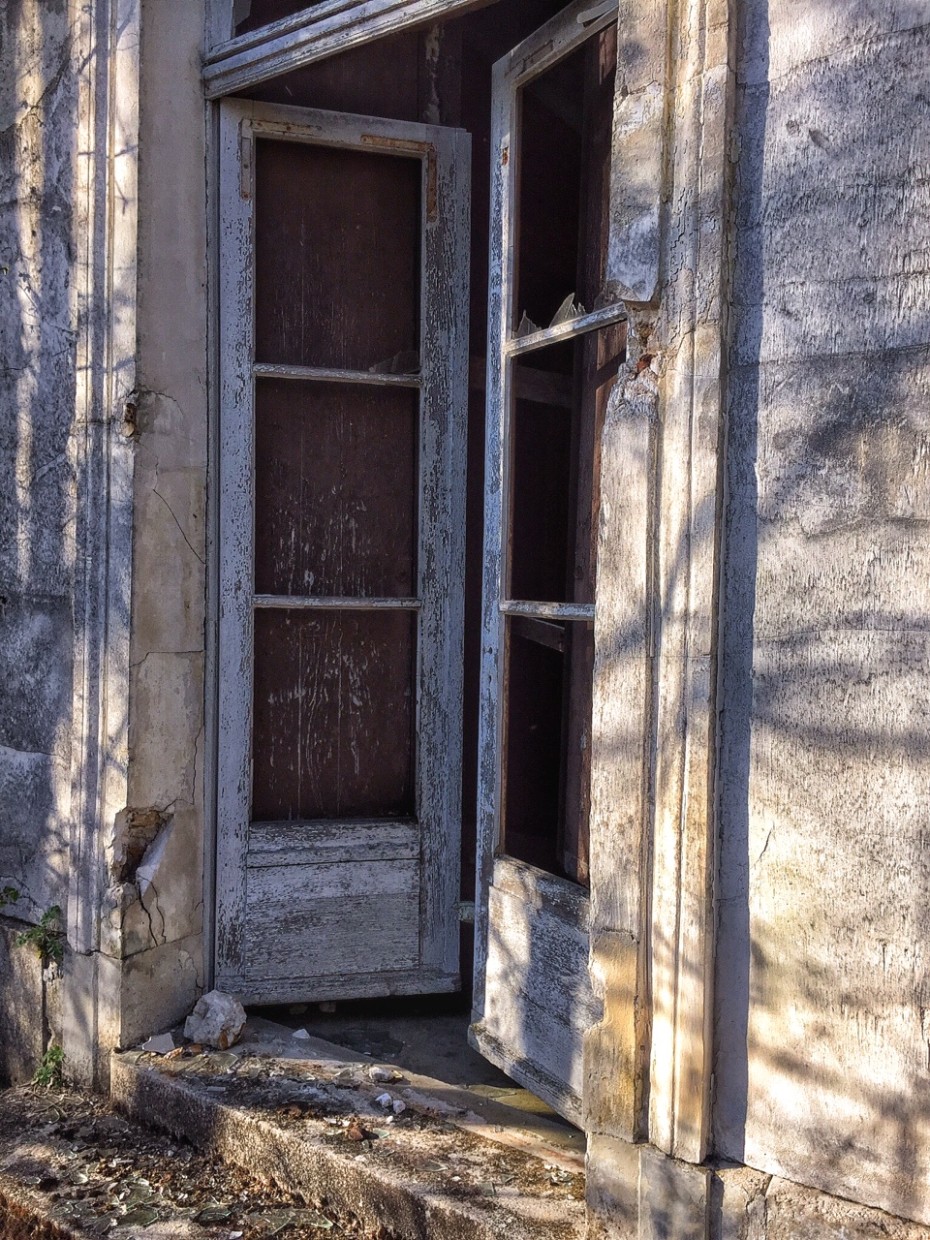 Unfortunately, she was in worse shape than I had imagined, and the fact that the doors were wide open was a bad sign…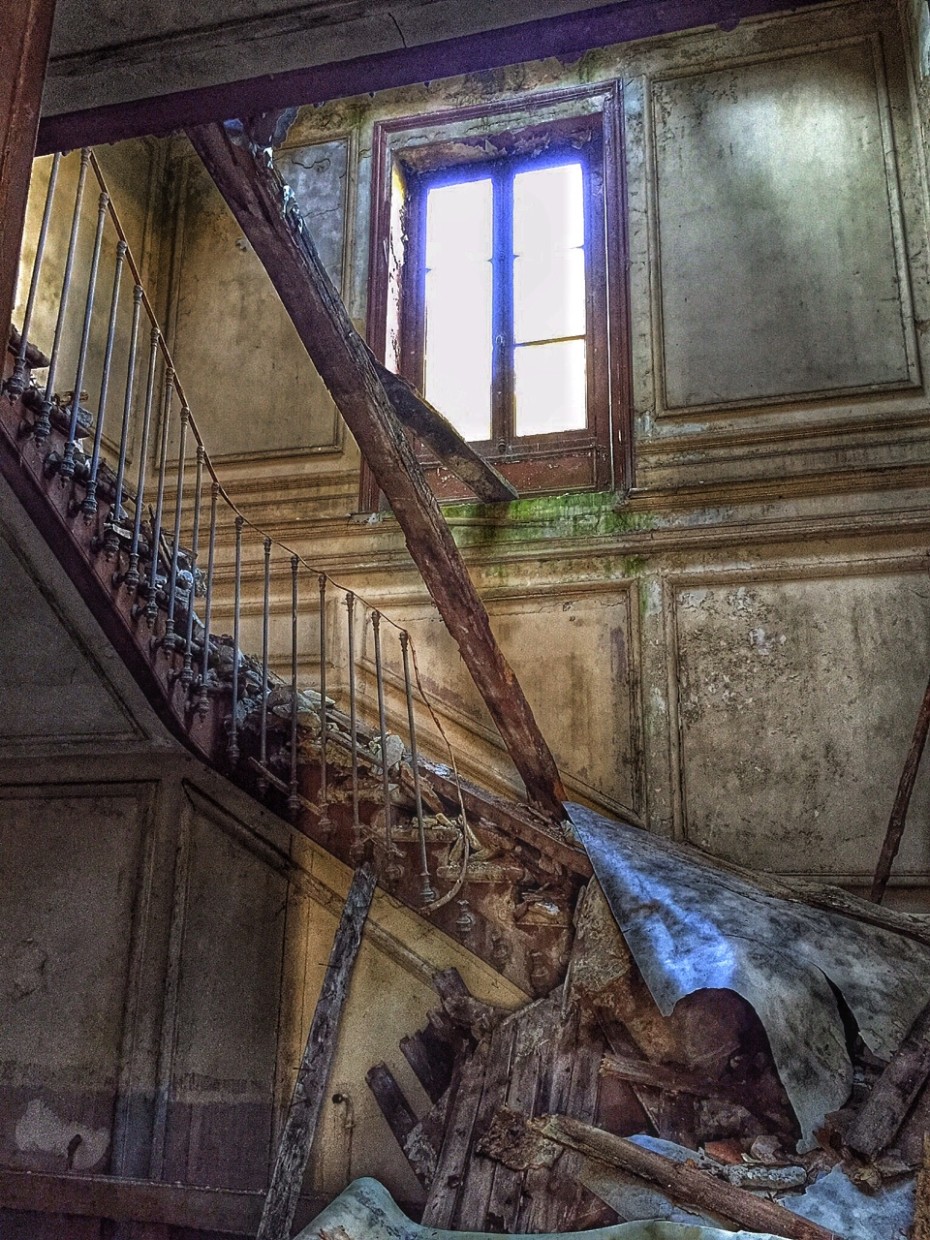 We were going to have to tread very lightly inside this house as everything but its walls had given in…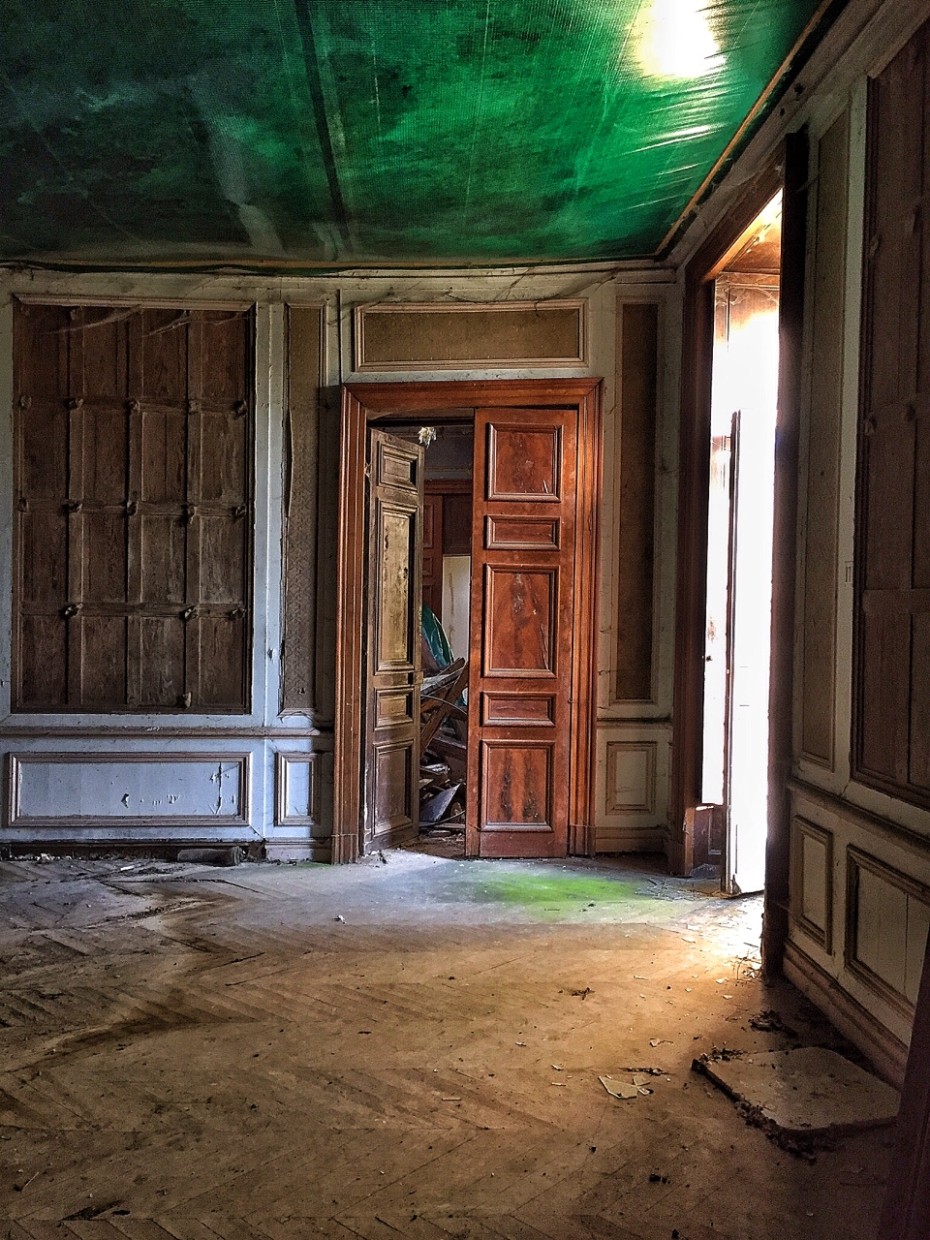 All I want is one tiny glimpse of how these rooms once looked…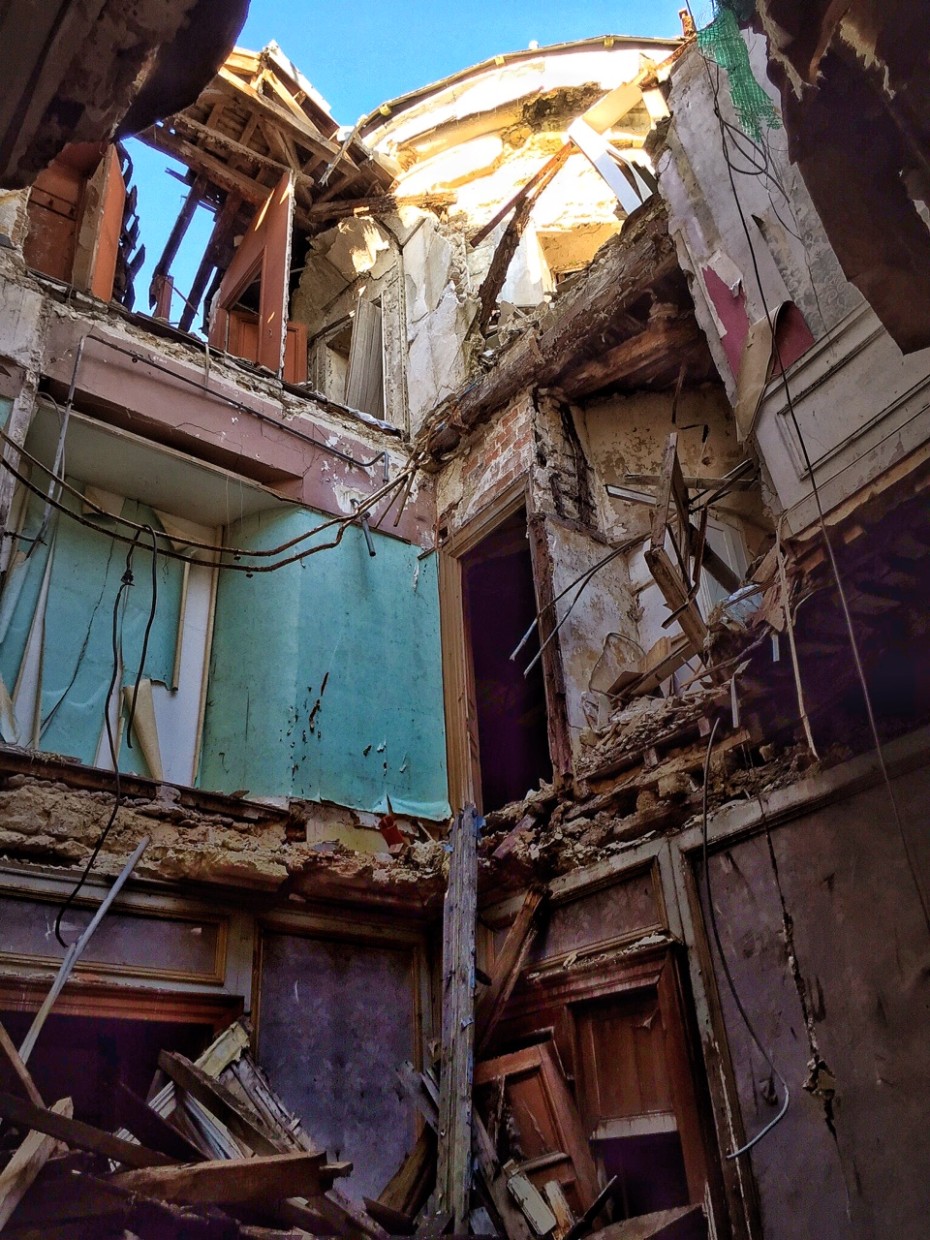 But there were only pieces of a puzzle, too decayed to put any sort of picture of it back together…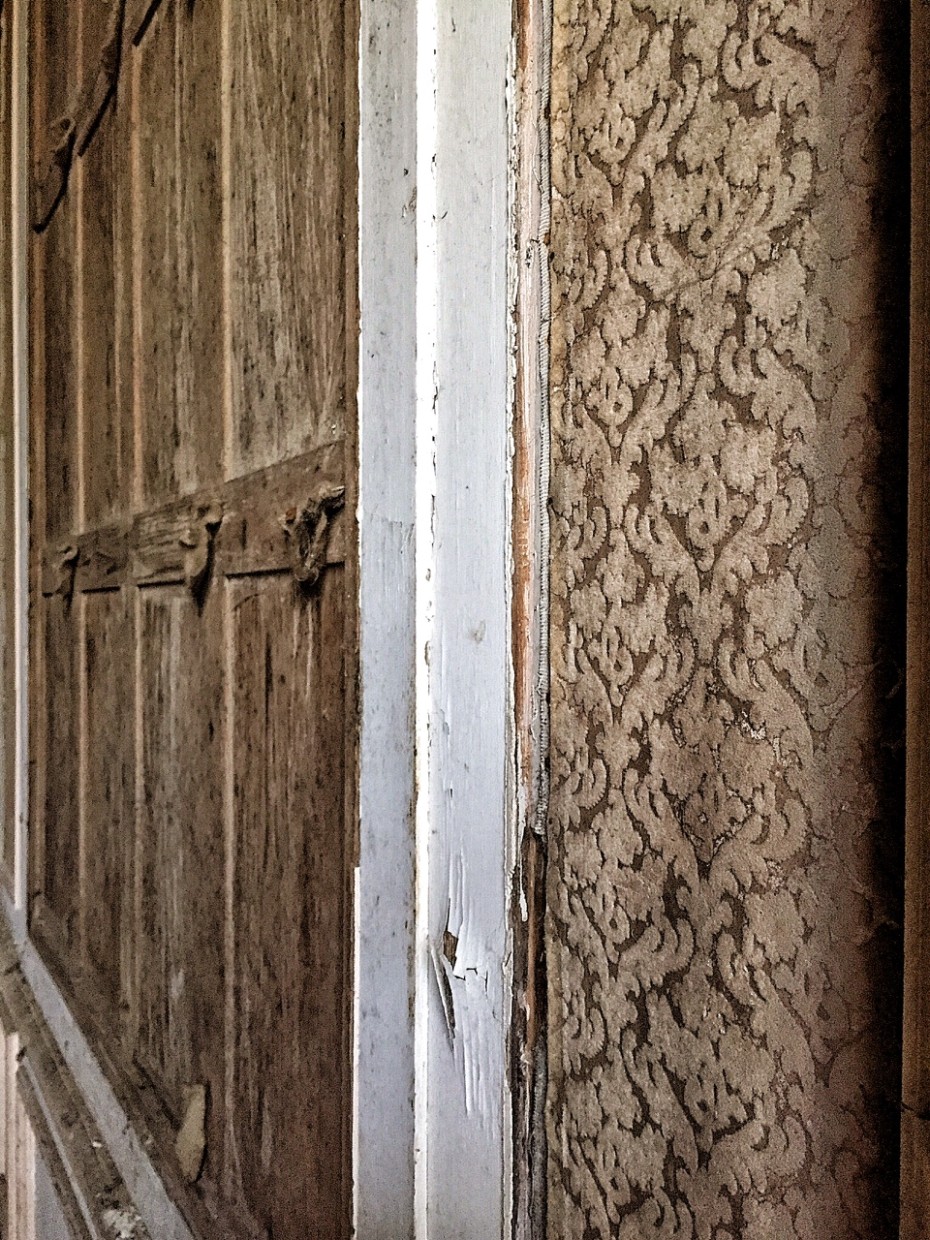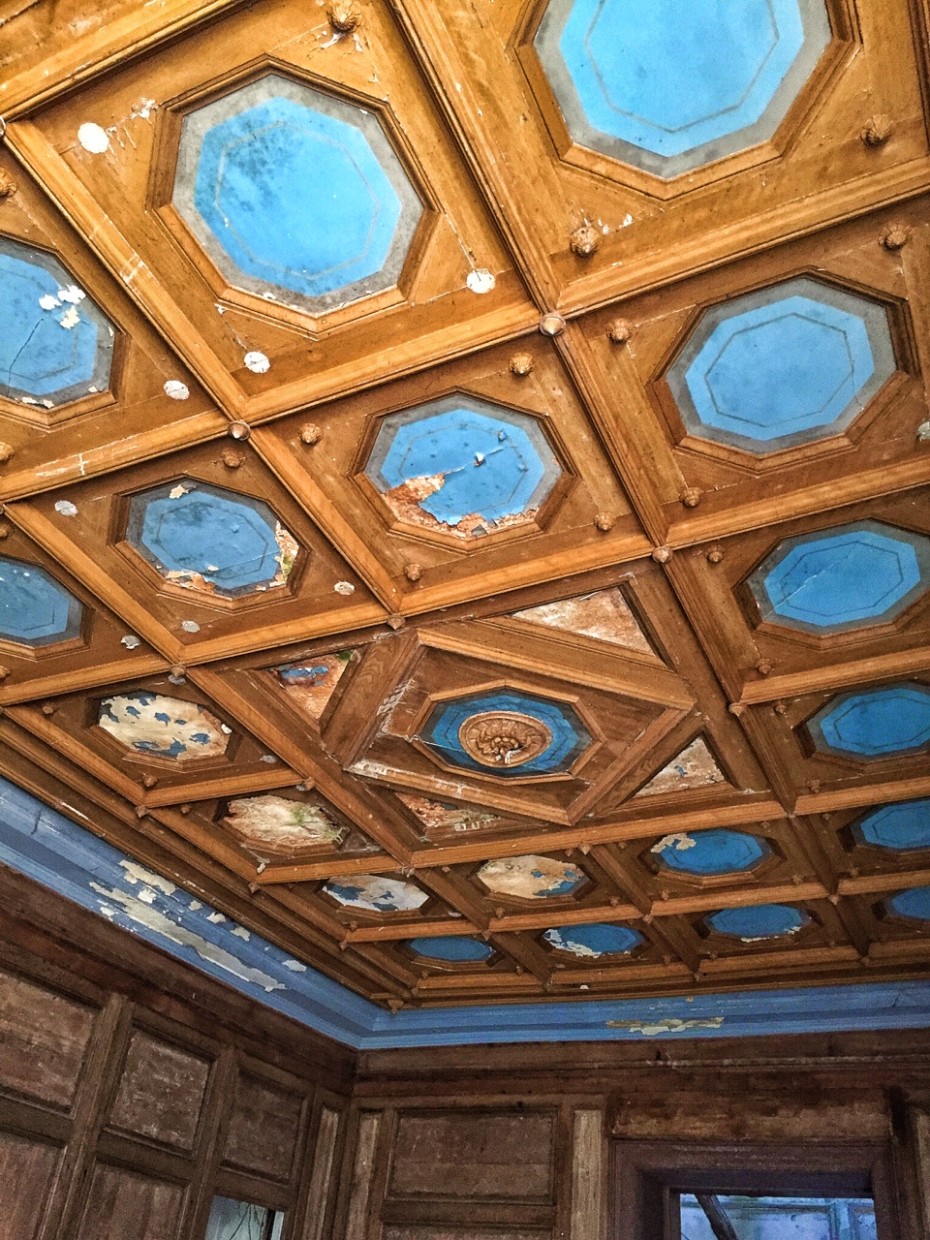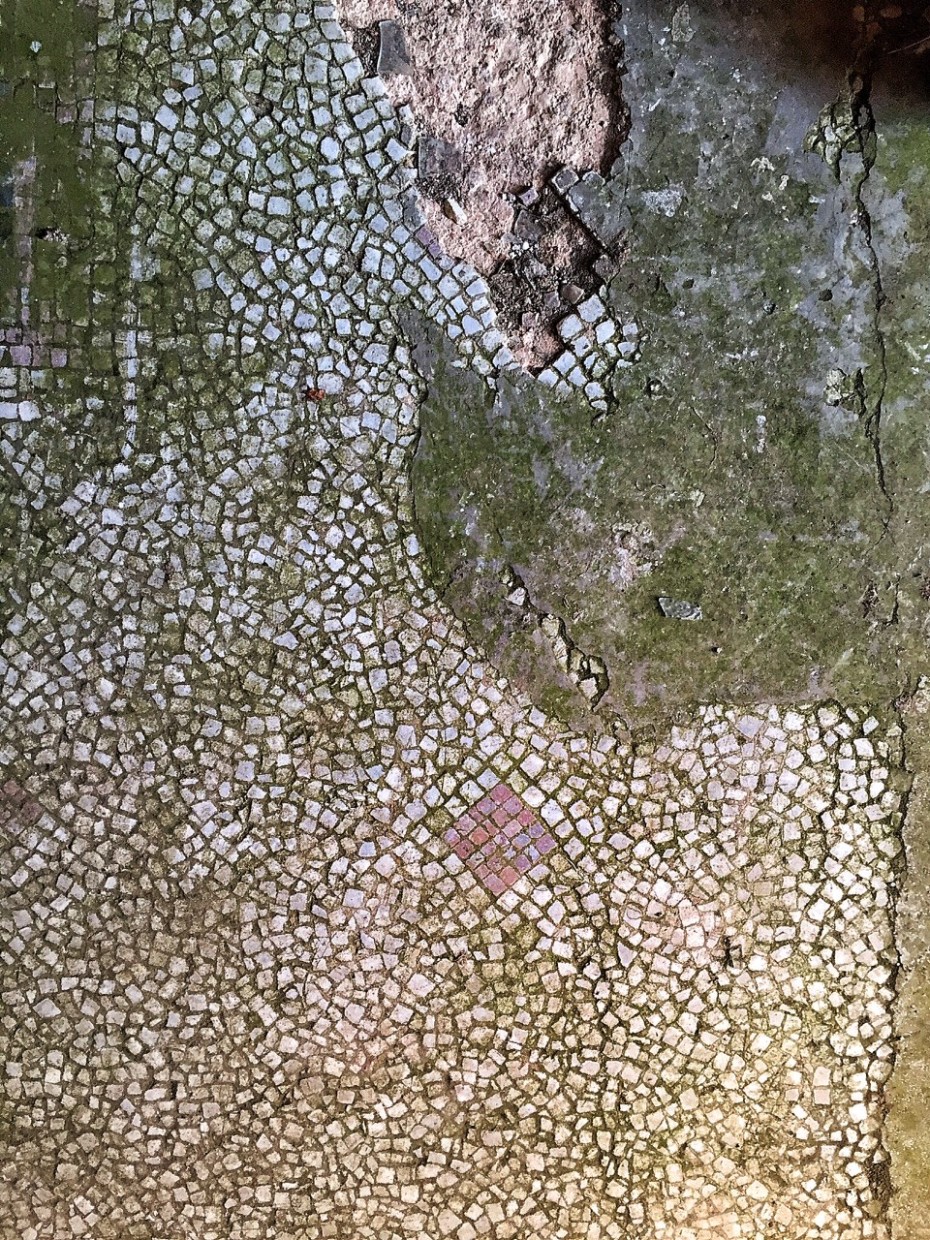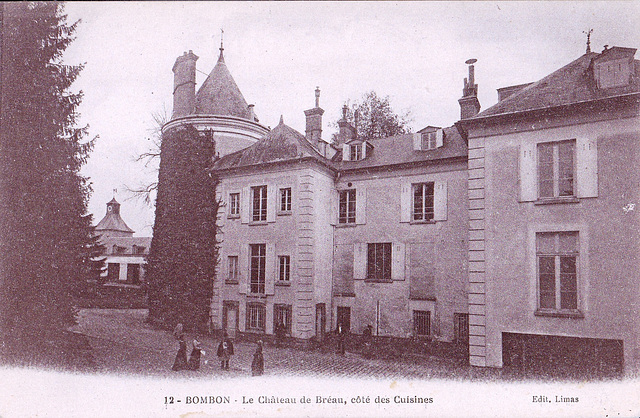 ↑ This is the only photo I can find of the Château in its heyday, which was built in 1821.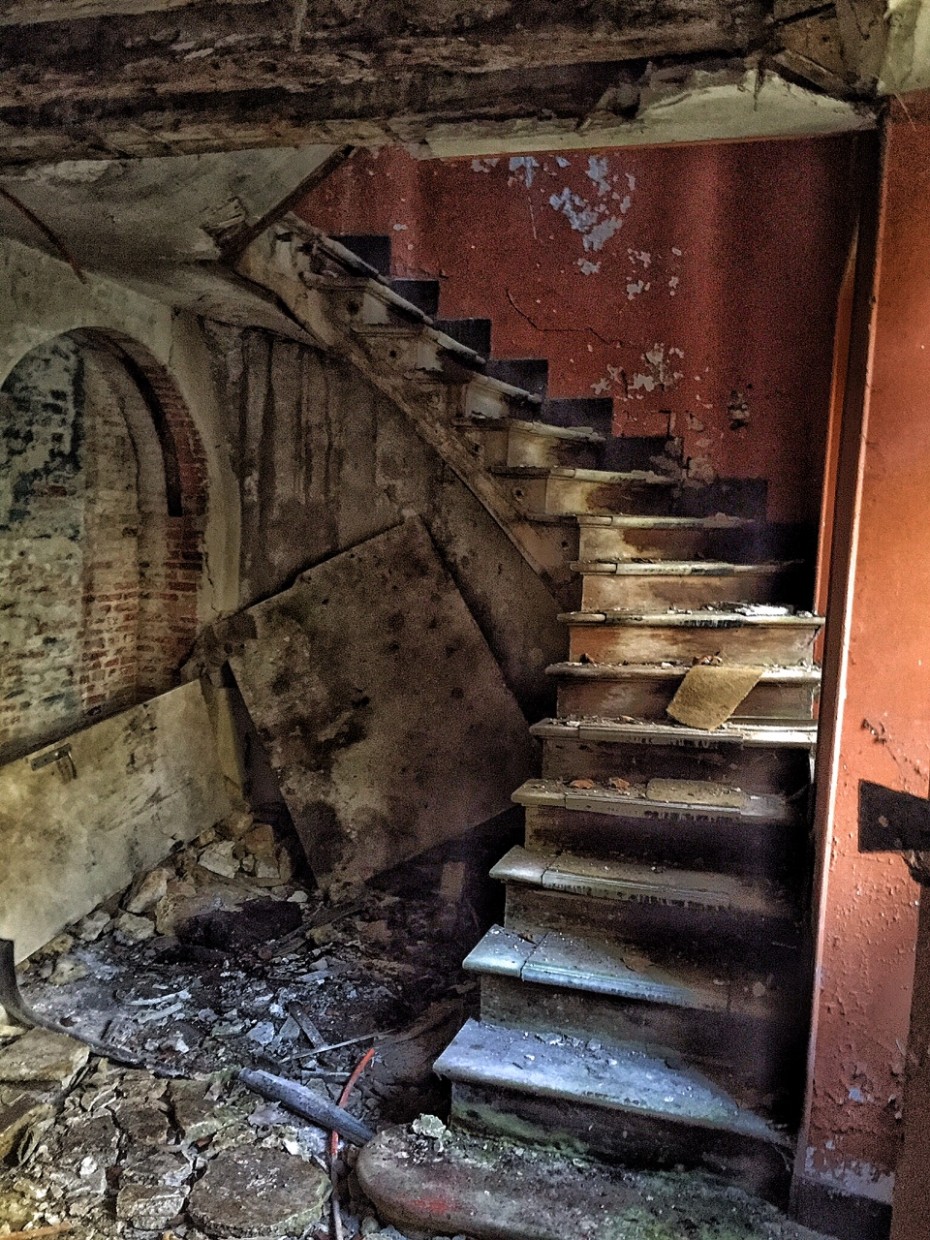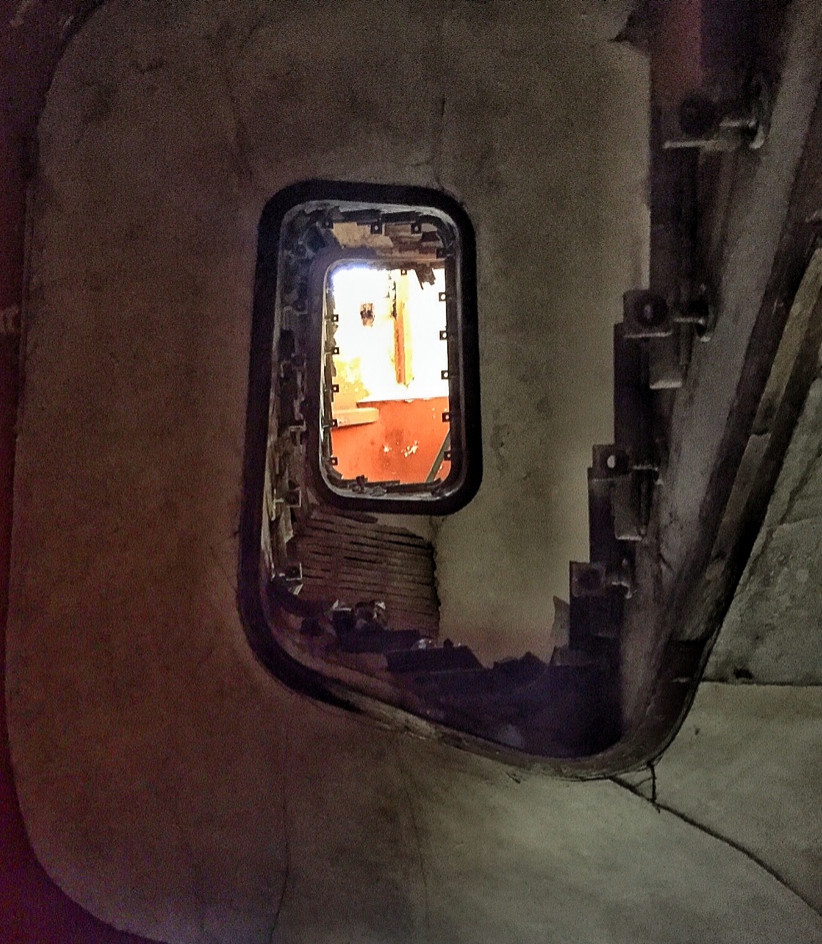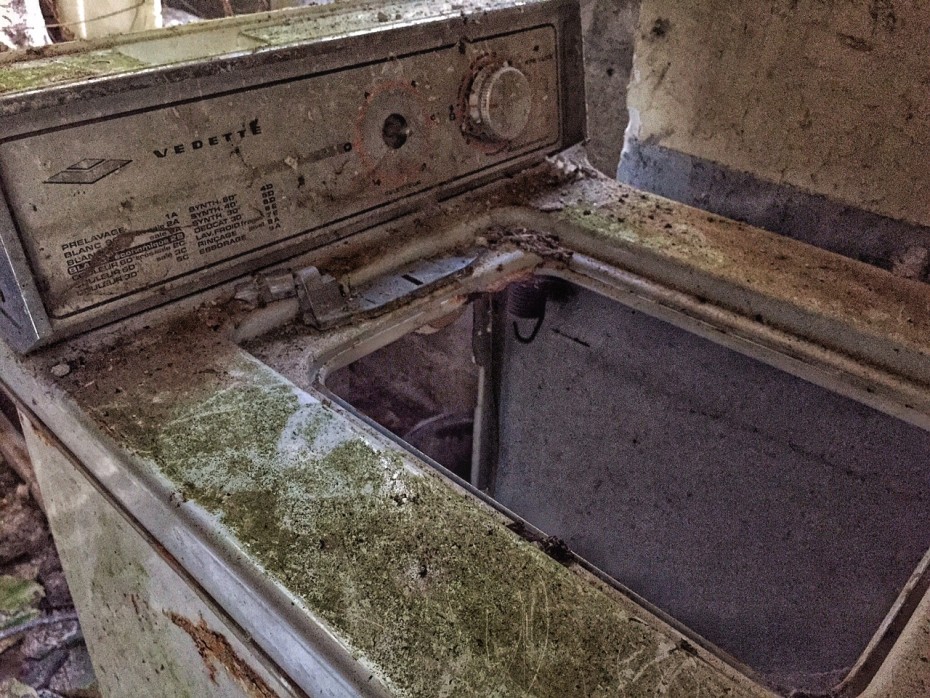 From the signs on the outer walls of the property "Hostellerie du Chateau", it appears to have served its last days as a bed & breakfast-type hostel in the mid 20th century (judging by this vintage washing machine).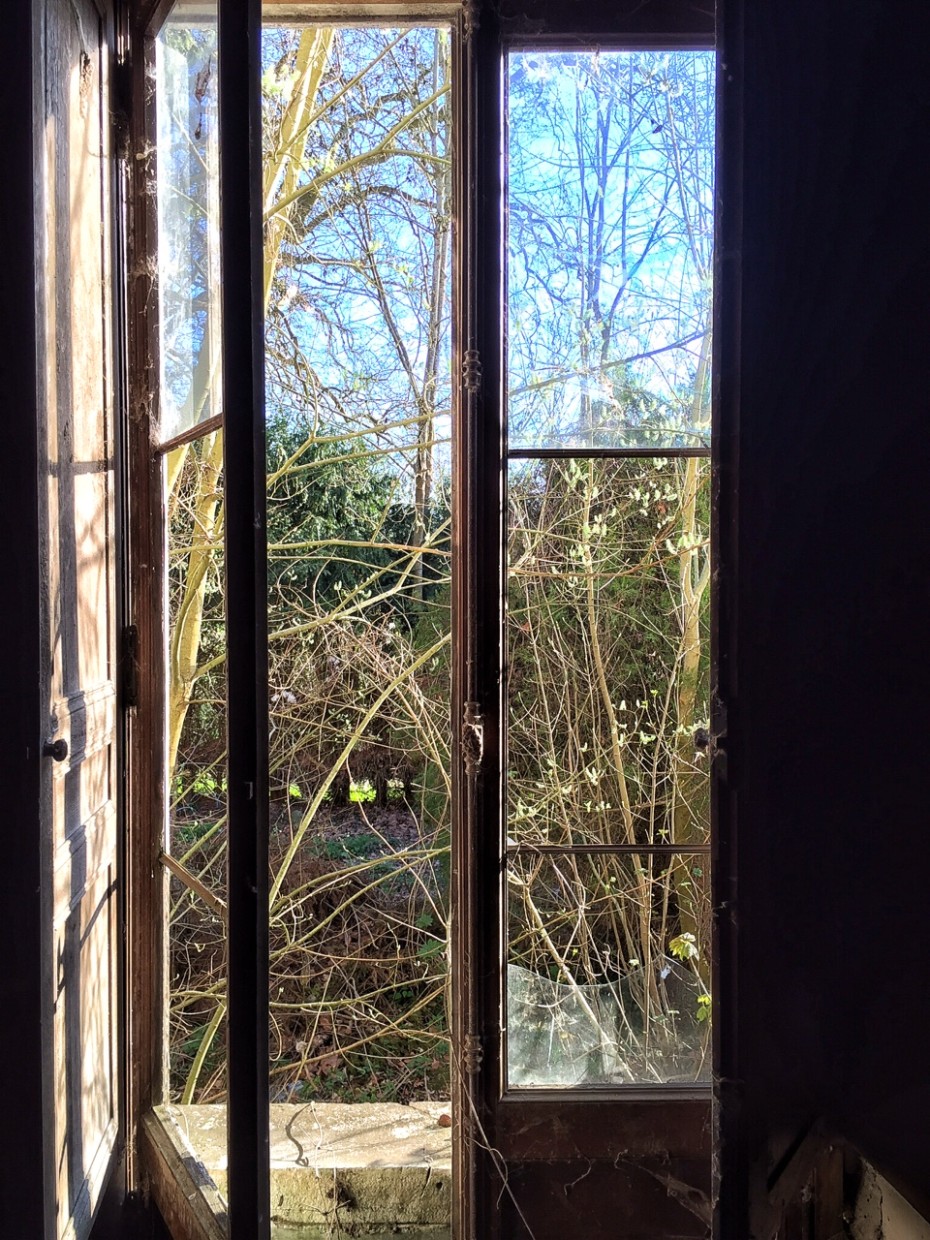 We left the main part of the chateau and went around the back to find a beautiful outhouse, also being slowly swallowed by nature..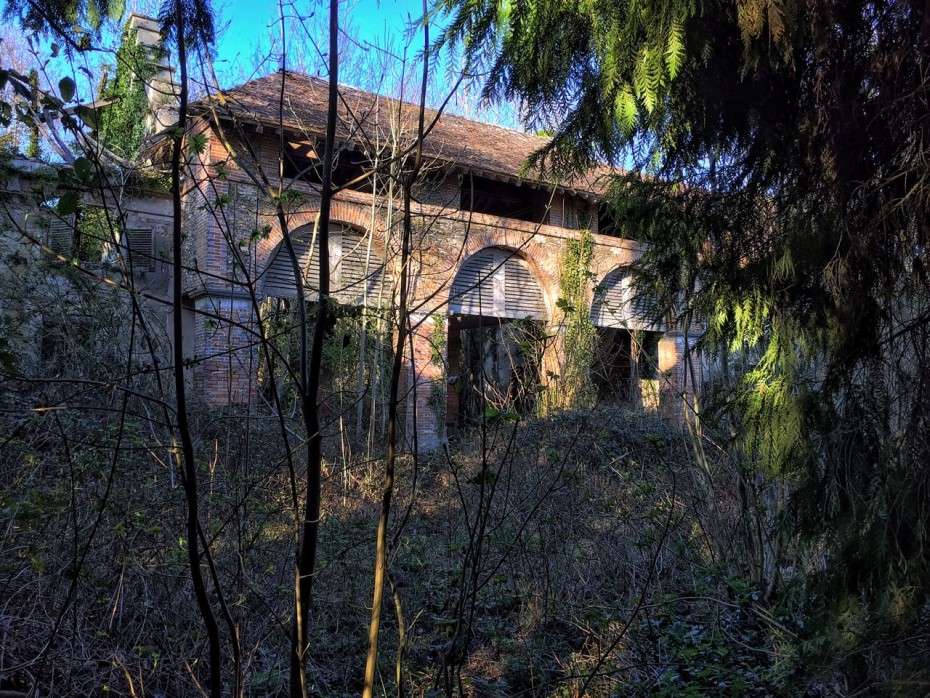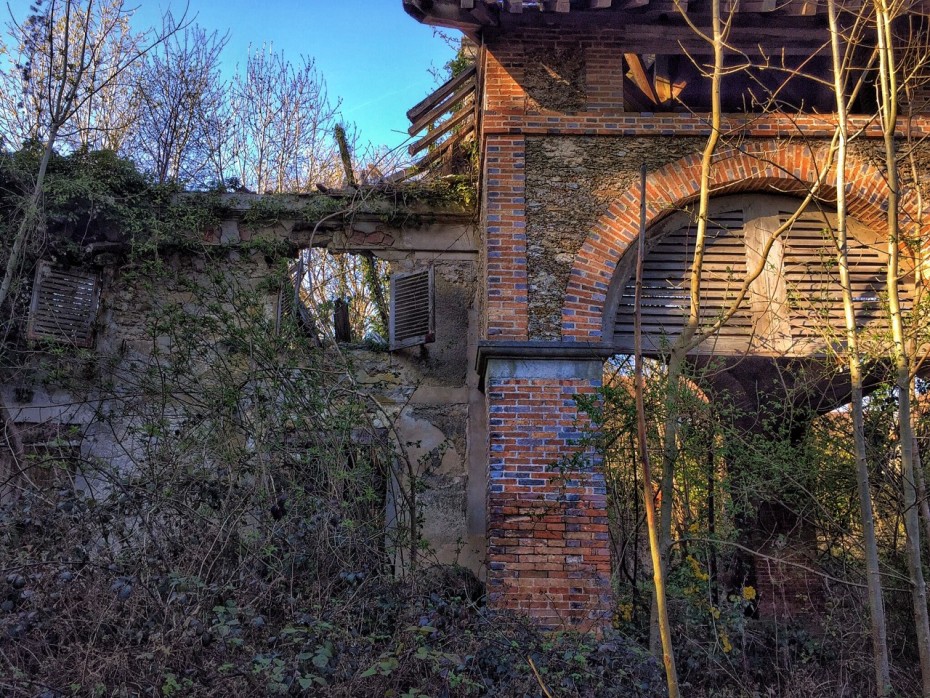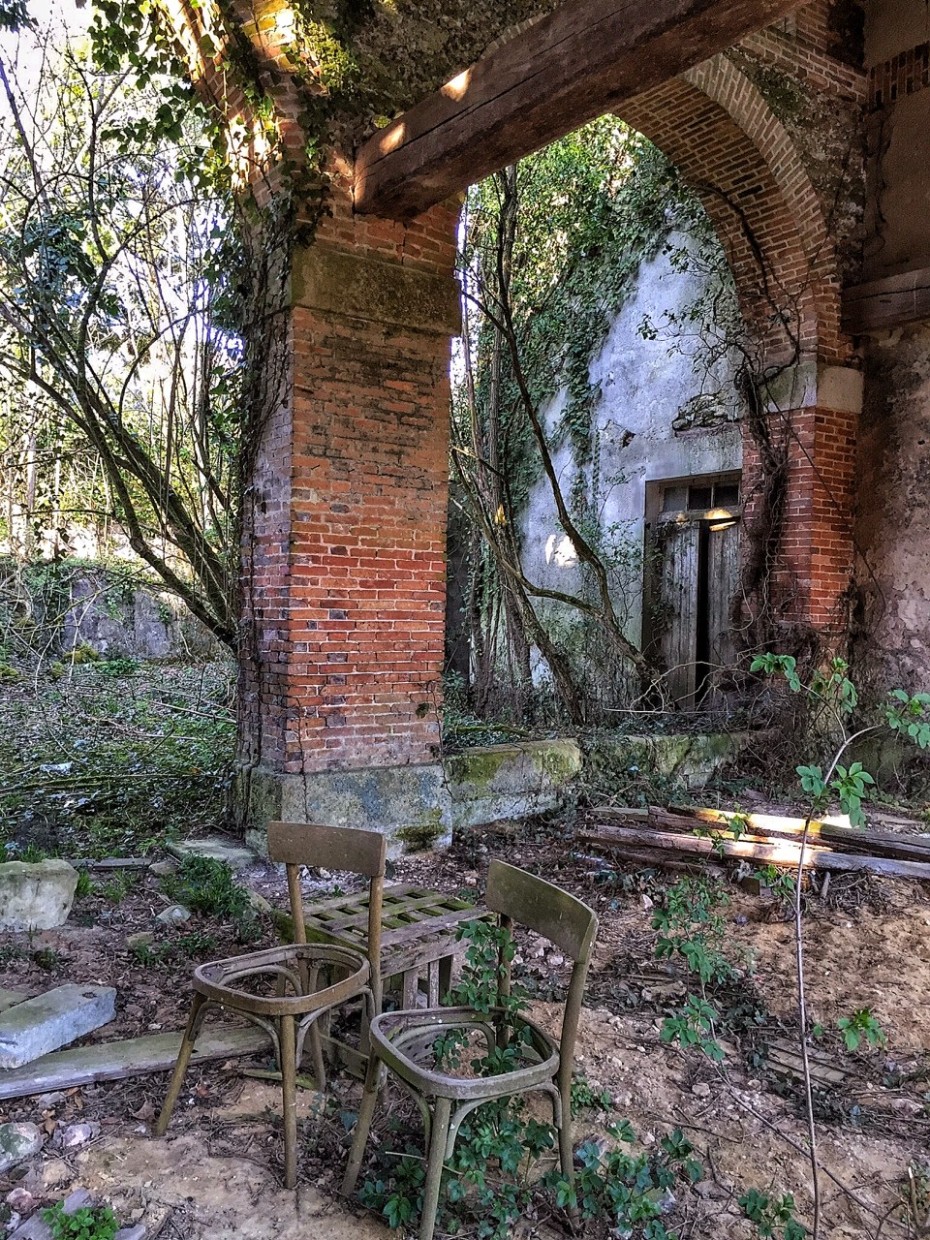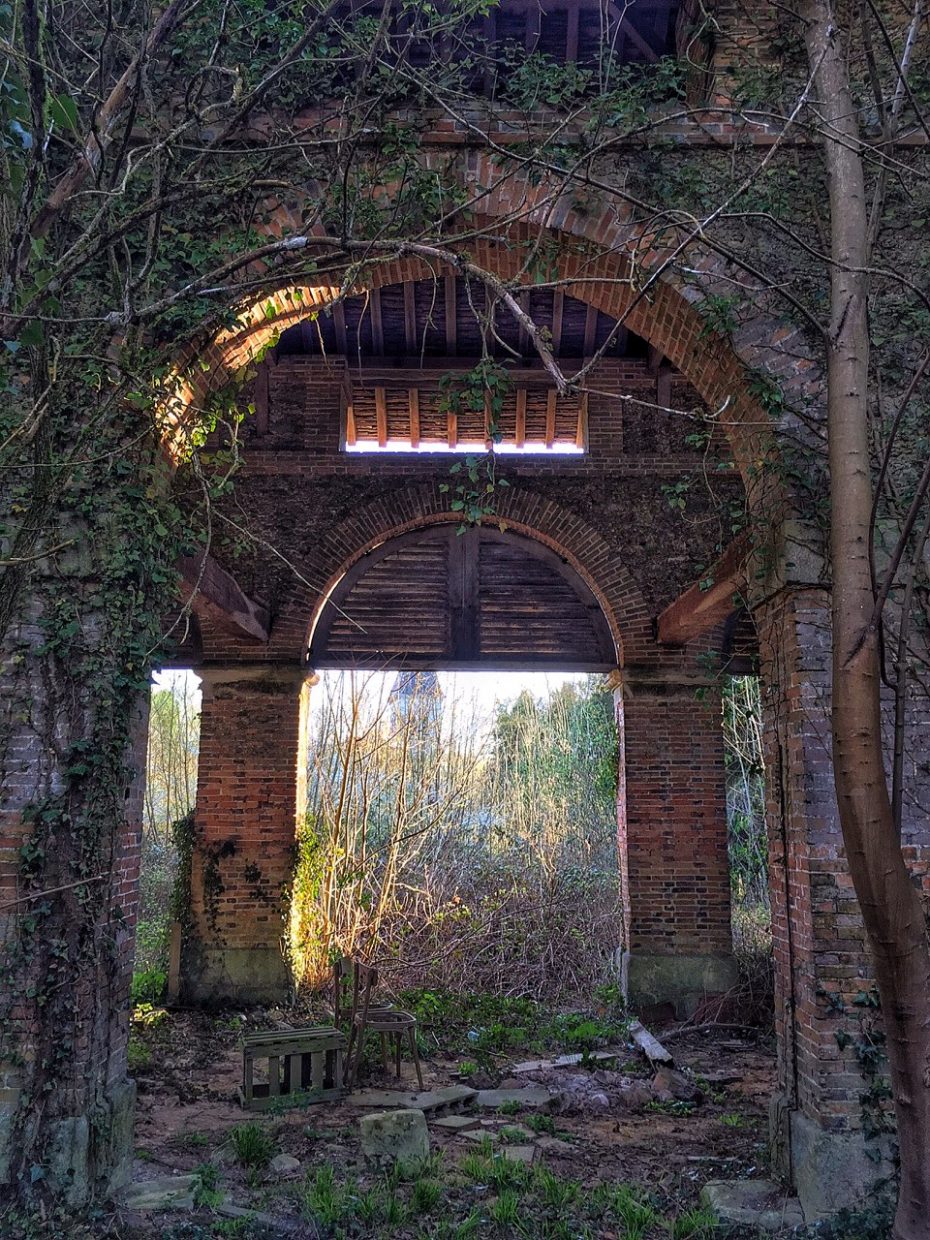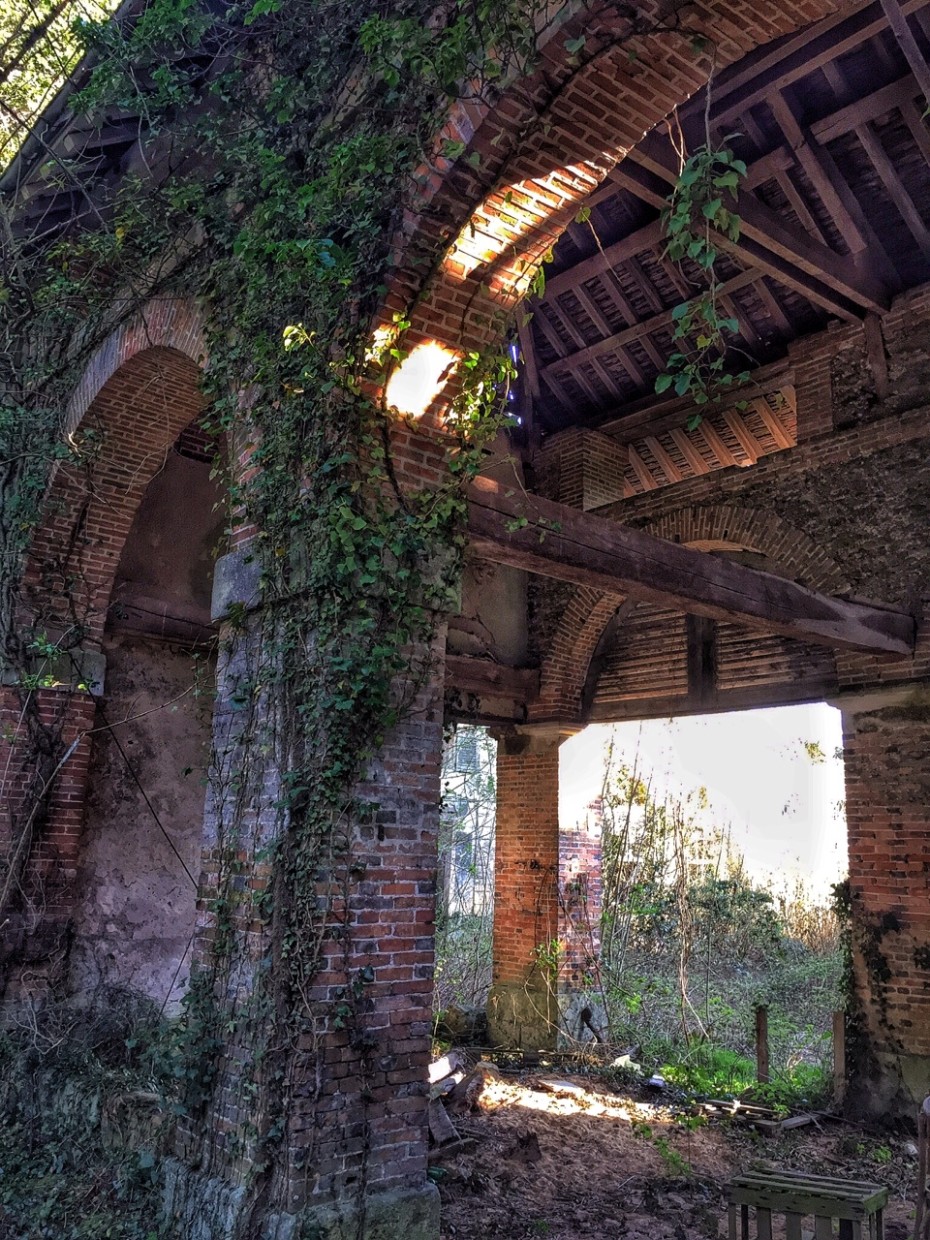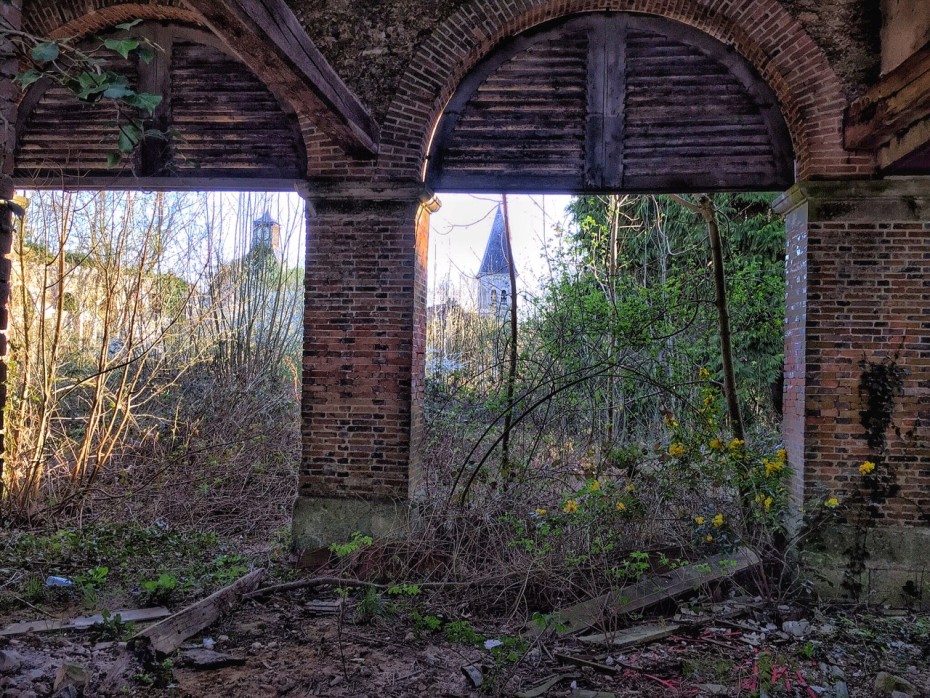 Our quiet rustling through the foliage was abruptly interrupted by the church bell striking 7 o'clock. I'm surprised the bells even still ring in this silent town.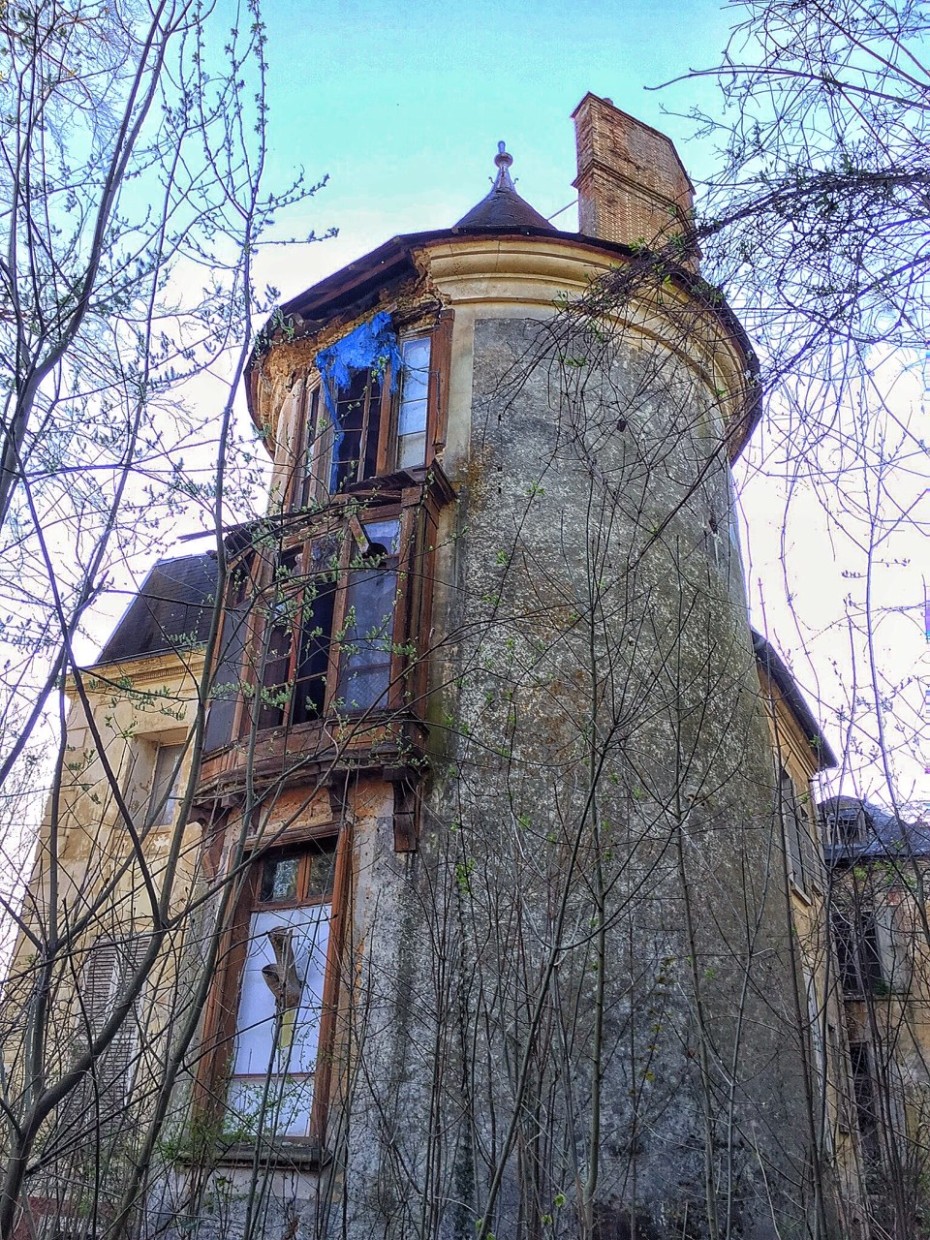 Heading back around the tower, we arrived back into the driveway, staring out from the inside at the gates that never open.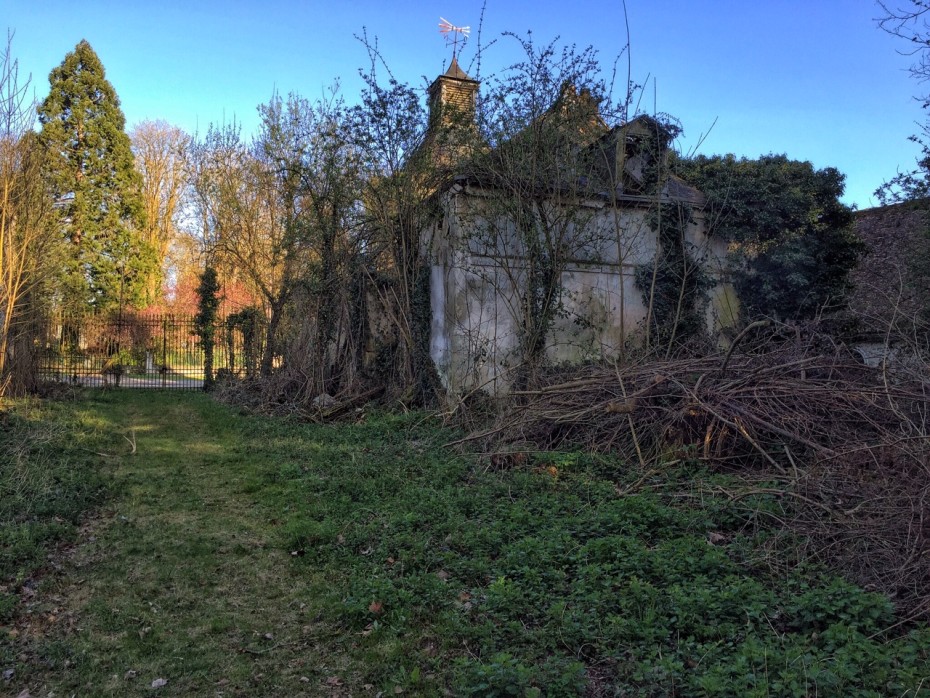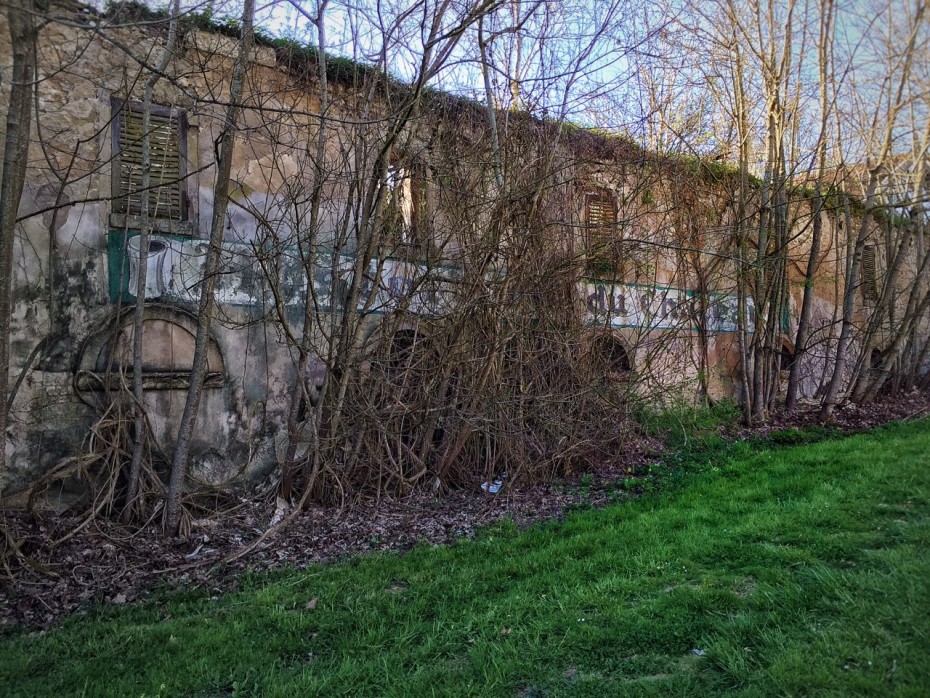 Secretly, I wish the old Chateau was watching us with her window eyes, knowing I was there and that people still care to visit her.