If you think you or a girlfriend have an out of control shoe collection, check out the Museum of Metropolitan Art and think again. Comprised of more than 5,000 examples, the Met's permanent collection of shoes should probably have their own museum. Boasting some incredibly rare and unusual styles from around the world and dating from the fourteenth to the twenty-first century, I went through the Met's online shoe closet and picked out some of my favourite kicks…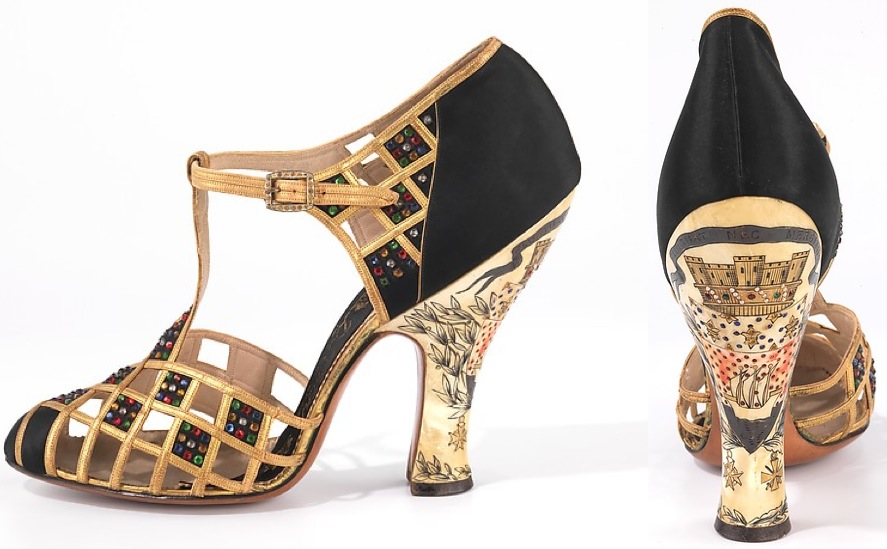 Made in 1935 by Delman (American, founded 1919).
Targeting wealthy socialites and celebrities as his customers, Delman opened a small custom shoe shop on Madison Avenue in 1919, gradually shifting his attentions to manufacturing. Delman was a savvy promoter and pioneered the practice of featuring film stars in his advertisements and partnered with exclusive clothing stores, including Saks and Bergdorf Goodman, to distribute his shoes.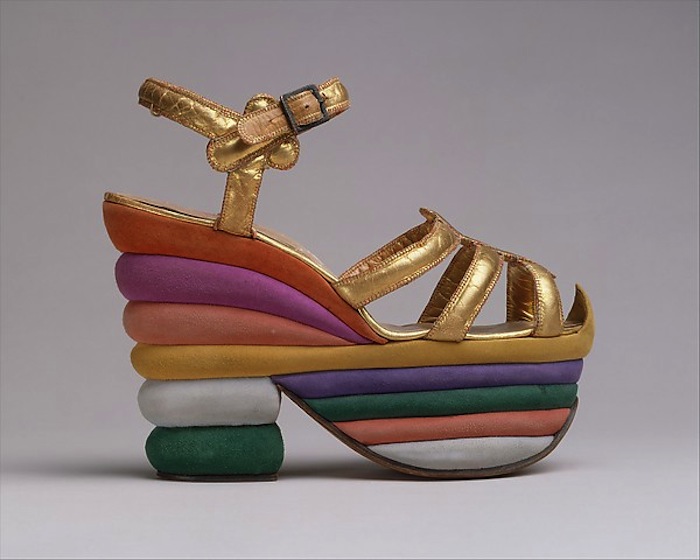 Made in 1938! By Salvatore Ferragamo (Italian, founded 1929).
Salvatore Ferragamo is credited with introducing the platform shoe in the late 1930s.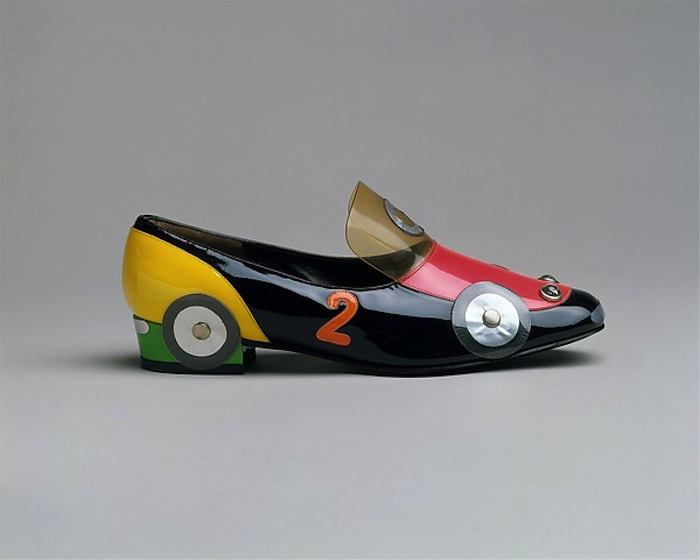 Made in 1965 by designer Katharina Denzinger.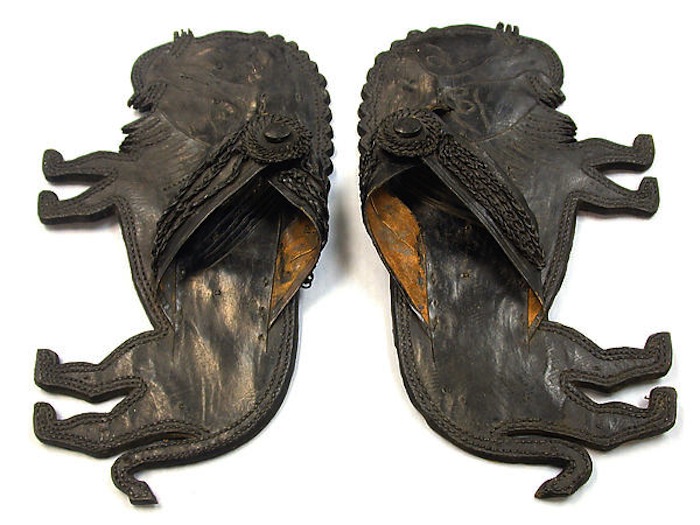 Leather lion sandals made in Ghana circa 20th Century.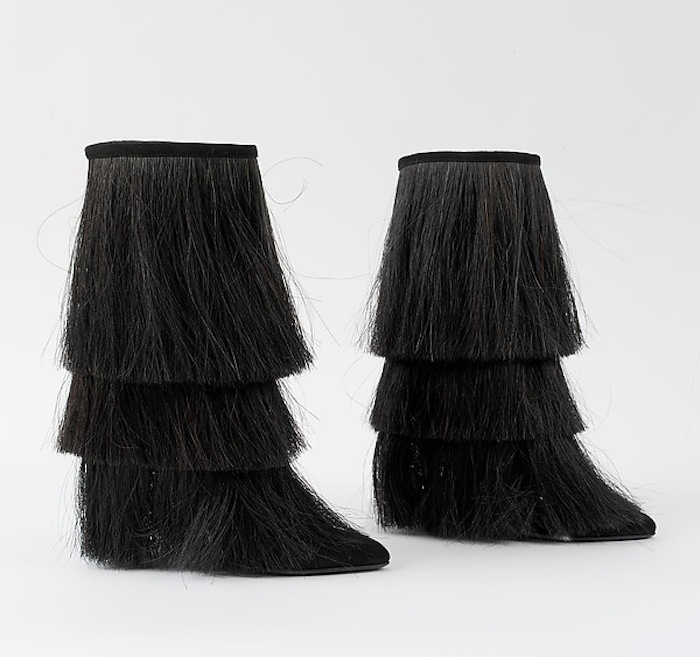 Horse hair boots for the 2004 Fall/ Winter collection by Helmut Lang.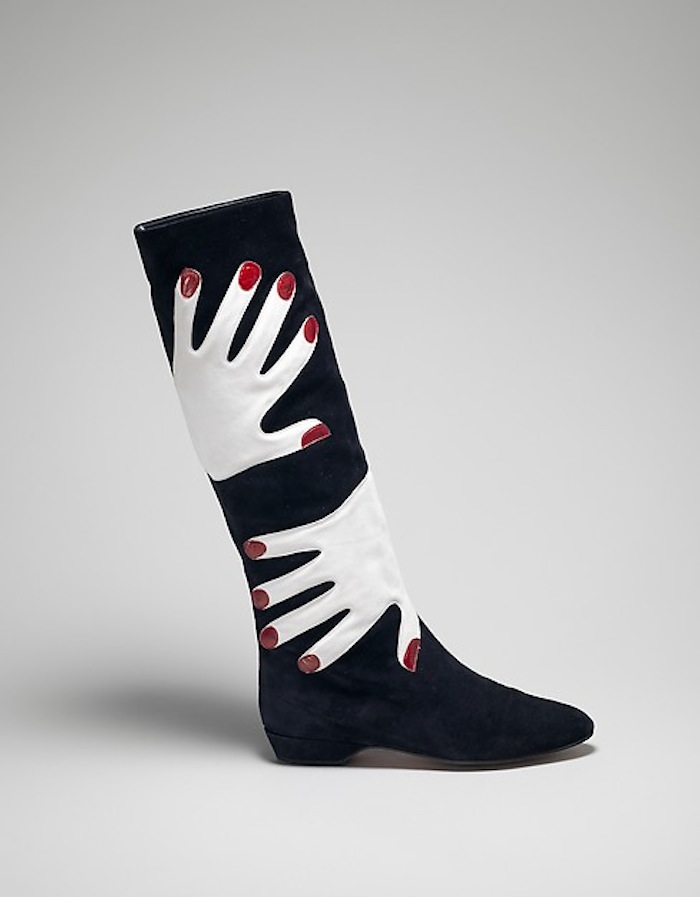 Made in 1990 by Andrea Pfister.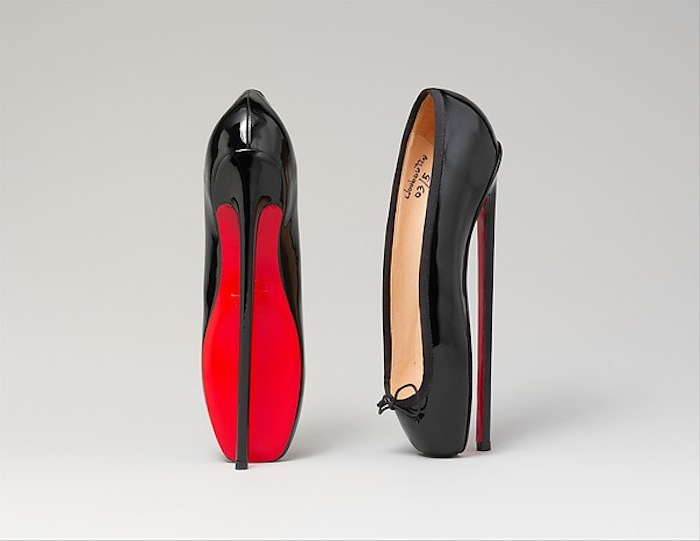 Made by Christian Louboutin in 2007 (height, 10 inches).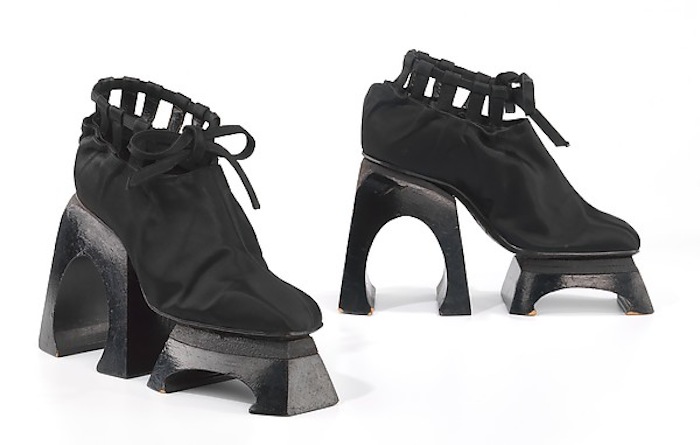 Made in 1938 for the House of Balenciaga.
Published in Vogue in October 1939 as a design for Balenciaga, this pair of extraordinary shoes is actually the work of designer Steven Arpad. Like many designers, most of Arpad's work seems to have been done anonymously and released under the name of an established fashion house, so the Museum's archive and collection of shoe prototypes by Arpad provide the sole documentation of this portion of the designer's oeuvre.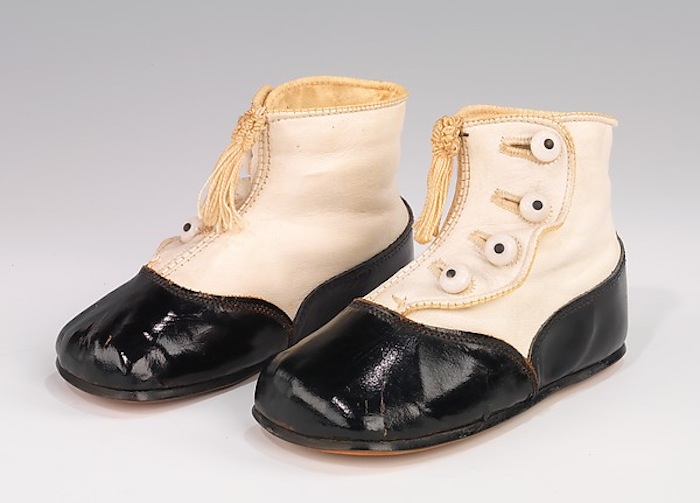 Produced from 1930-1939, attributed to Hurd Shoe Co.
Historically favored for babies, two-tone shoes rose in importance as an adult style in the late 1910s and were fairly common in the 1920s. Button boots had been an important adult style until the 1920s, but by the end of the decade had gone out of style, only to reappear periodically as a "revival" style.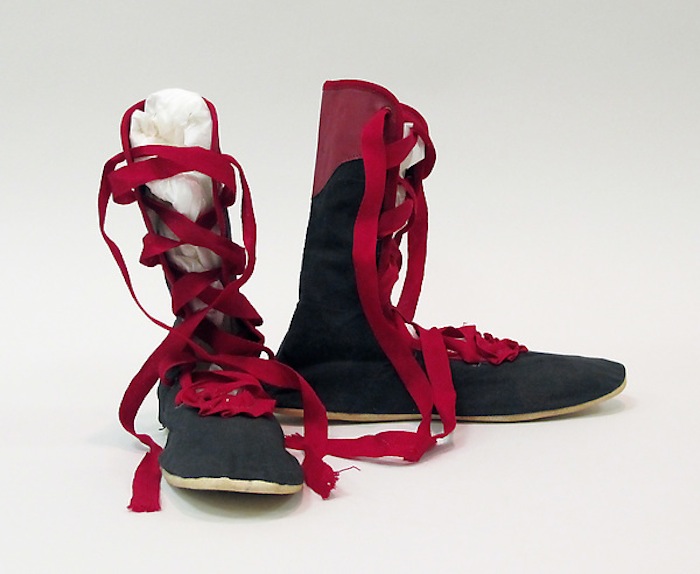 Bathing Boots, early 20th century, made of cotton, wool and cork (hardly waterproof!).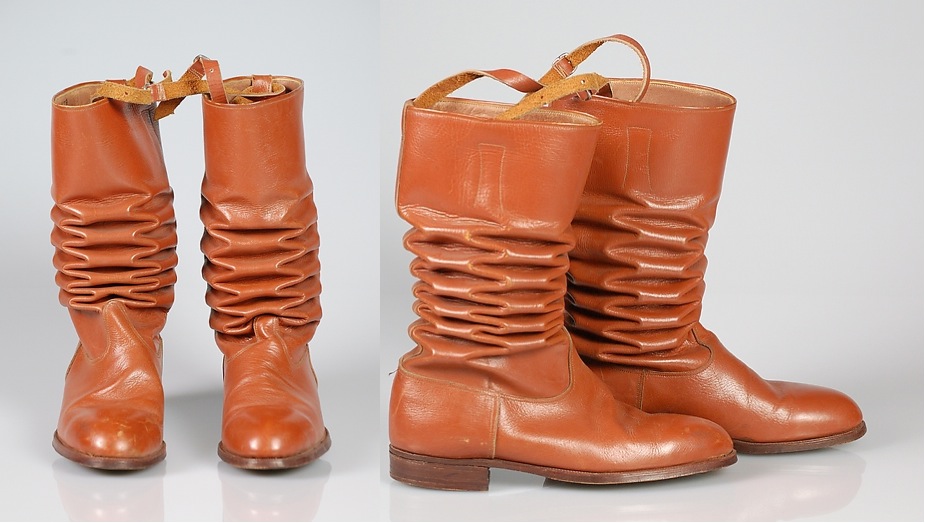 Argentinian Riding Boots, made by Clavado in the mid 1950s.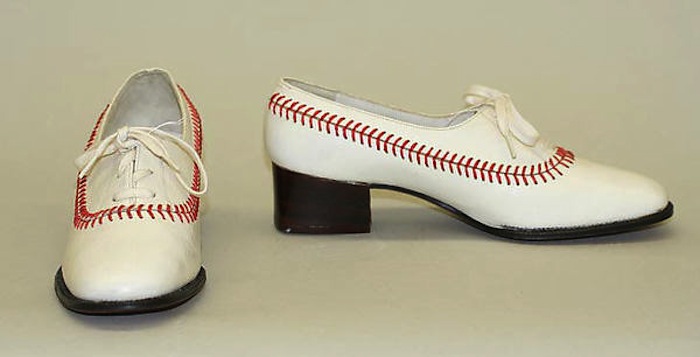 Made by Herbert Levine in 1966.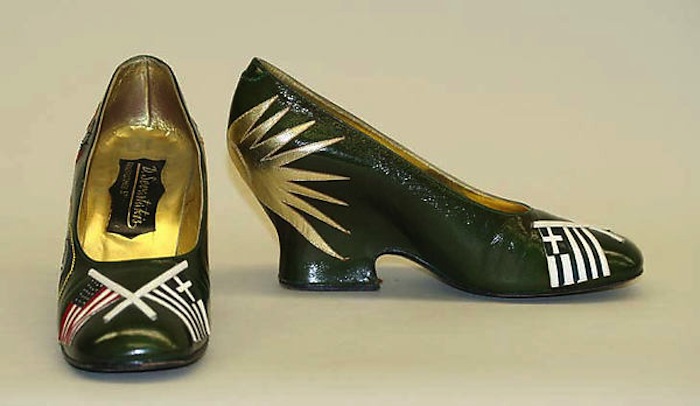 Greek-American flag pumps made in 1967. Designer not known.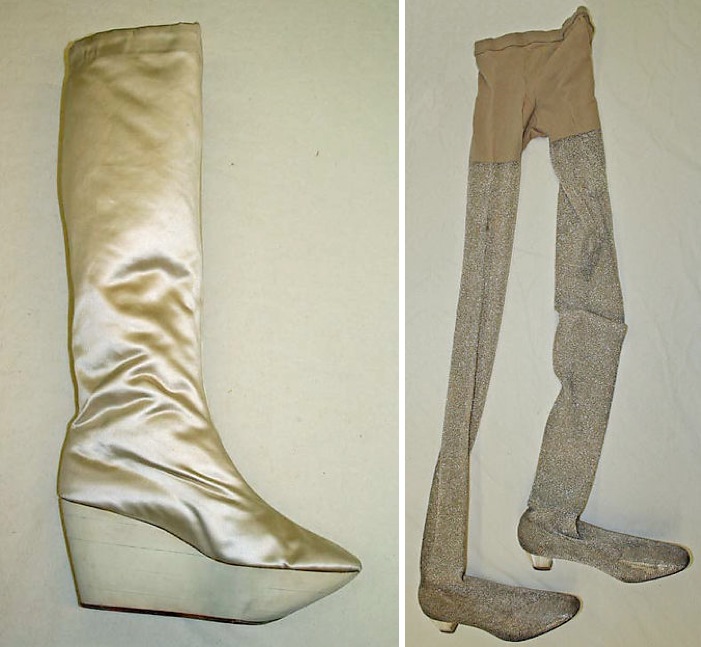 Left: Made by Herbert Levine in the late 1960s. Right: Stocking boots, American-made in 1965.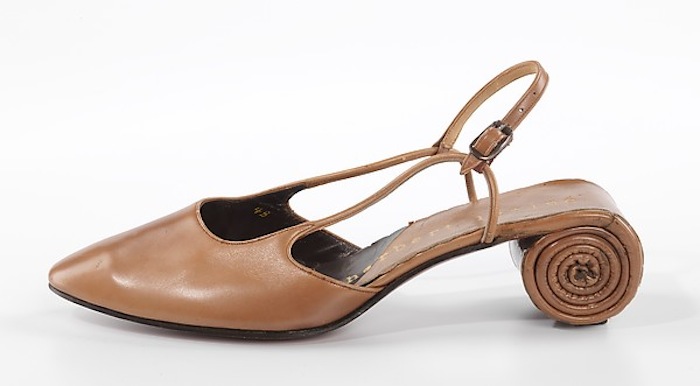 Made in 1962 by Beth Levine.
Beth Levine's ingenious and witty designs, experimentation with novel materials, and ability to invent practical solutions have earned her the place of top female shoe designer of the 20th century. Levine was particularly adept at predicting future trends and devising structural innovations.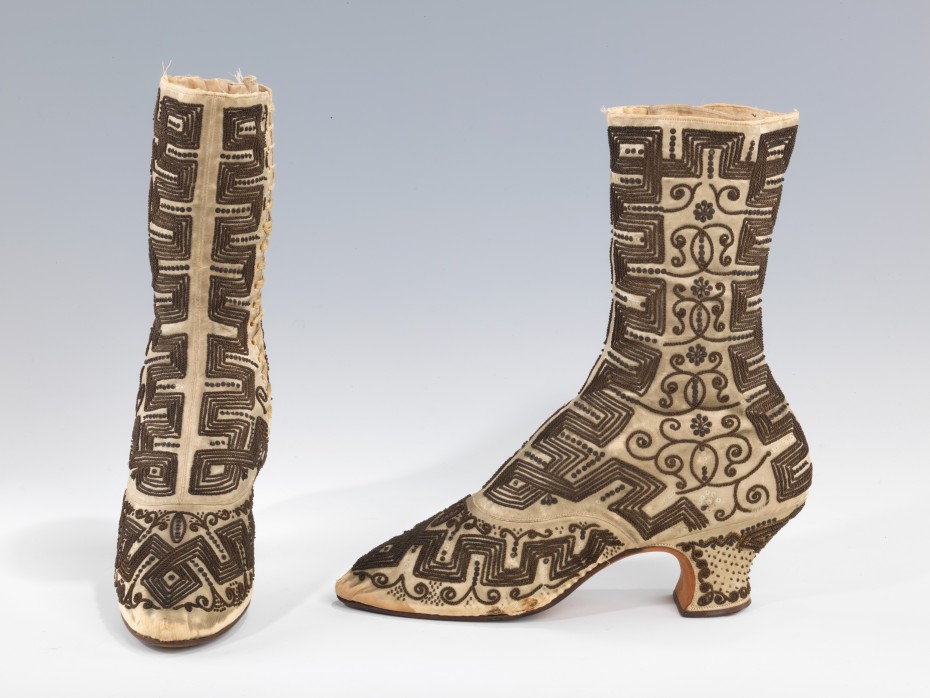 Evening boots, 1885, probably French.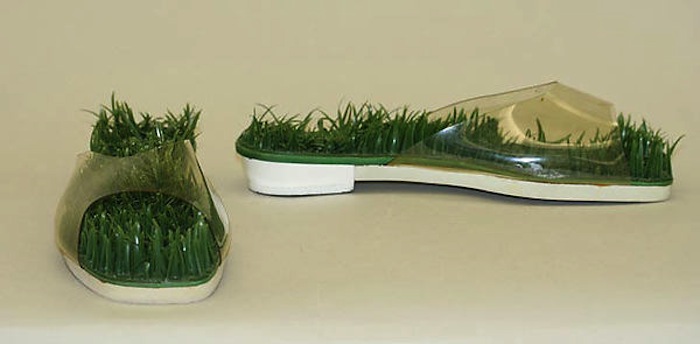 Made by Herbert Levine in the late 1960s.
Discover the Met's incredible shoe closet here.