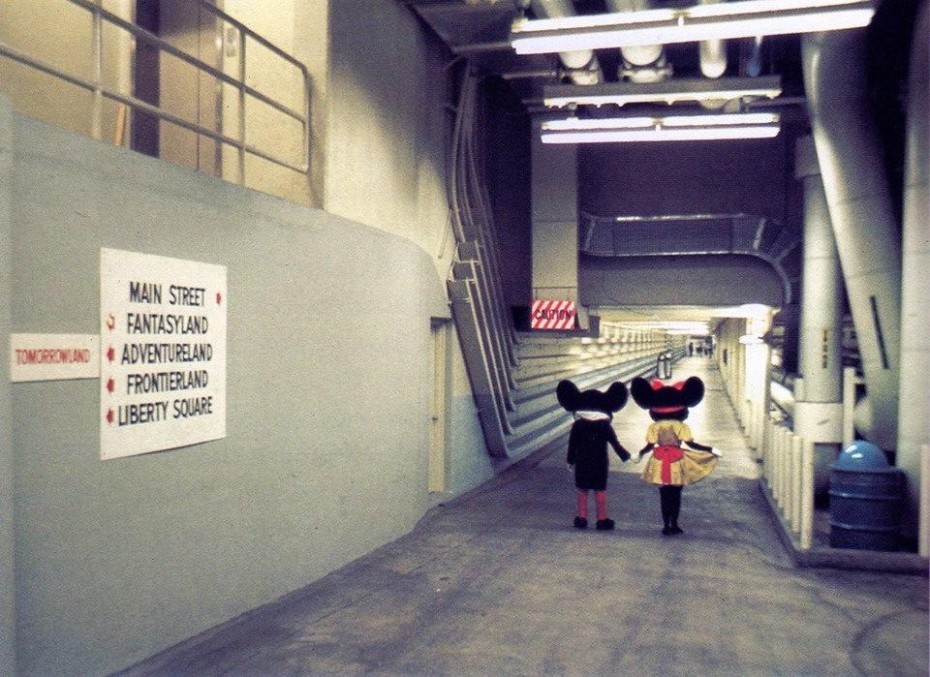 I don't know why I didn't figure this out when I was a kid. Did I really believe Mickey and Minnie were taking their lunch break in the backstage shadows of the rides? Of course there was a vast network of secret underground tunnels! This is Disney we're talking about after all…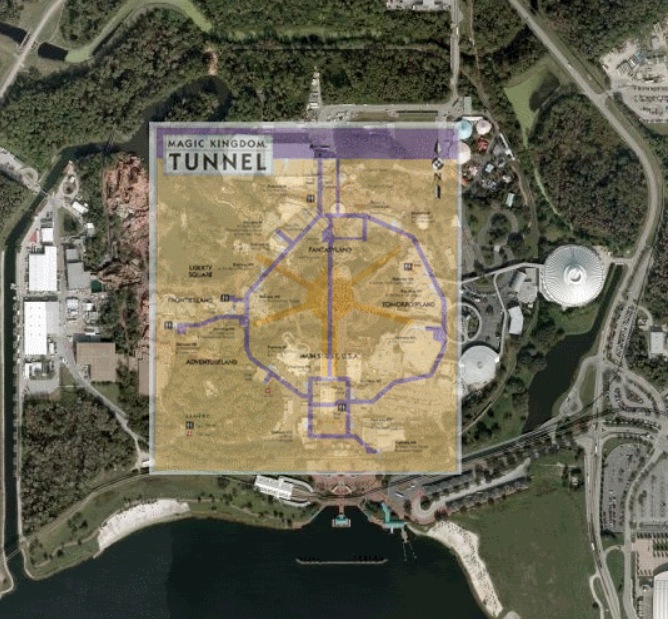 So here's a fun fact if you didn't already know it. In 1971, when Walt Disney created Disney World in Florida, he also built an incredibly complex underground tunnel system called the "Utilidors", for the cast members and maintenance to travel underfoot, unbeknownst to guests.
The idea was that the tunnel network prevented anything out of character from ruining the magic of Disney World for visitors. As the story goes, one day Walt was taking a walk through Disneyland in California when he was bothered by the sight of a cowboy walking through California Disneyland's Tomorrowland en route to his post in Frontierland. He felt that such a sight was jarring, and detracted from the guest experience. And so, the Utilidor tunnel was born.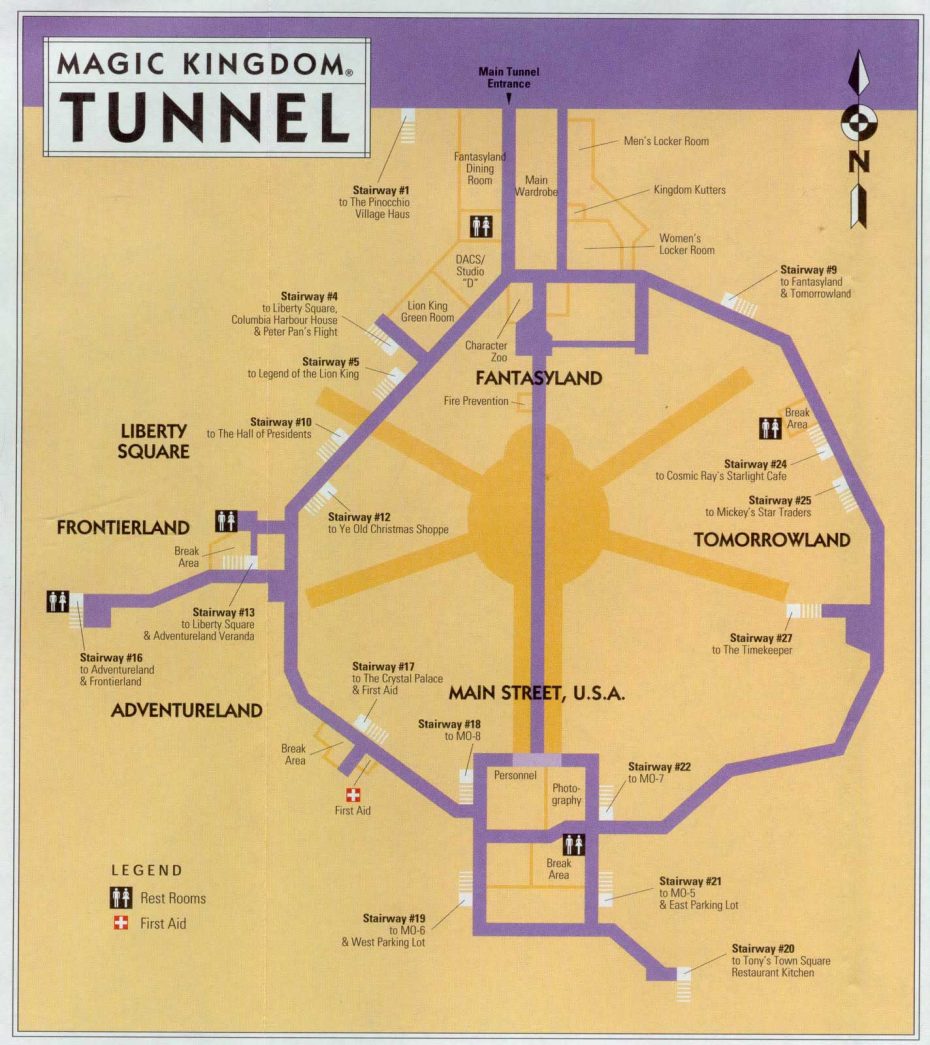 These secret underworld covers up to 9 acres with some tunnels so long that golf carts are used by employees. The enormous urban basement also houses make up rooms, dressing rooms, cafeterias (!), design, decorating and rehearsal facilities. There is even a check cashing service and an employee hair salon called "Kingdom Kutters". Of course we could only ever access them if we applied for a job at DisneyWorld, but check out this vintage footage giving us a glimpse into the tunnels…
It's also handy for Mickey Mouse to take his cigarette break in peace…