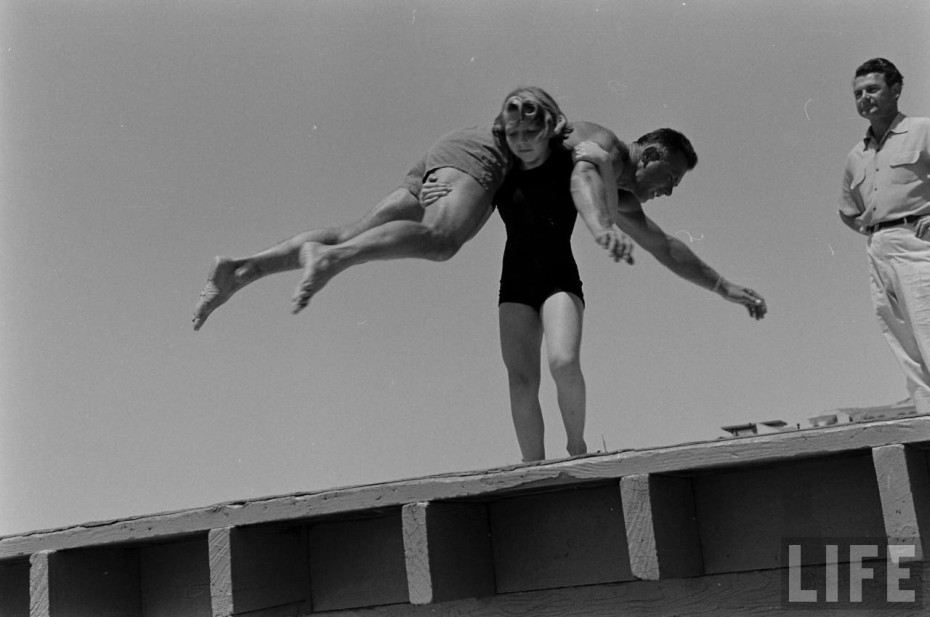 She was dubbed the "strongest seventh grader" in the world. In the mid-1950s, April Atkins was a regular at California's muscle beach and routinely blew spectators away with her unbelievable strength and generally kicking strongmen's butts. If you're looking for a little motivation to tone up for summer, these photographs I dug up in the LIFE archives of this tough little lady might just do the trick …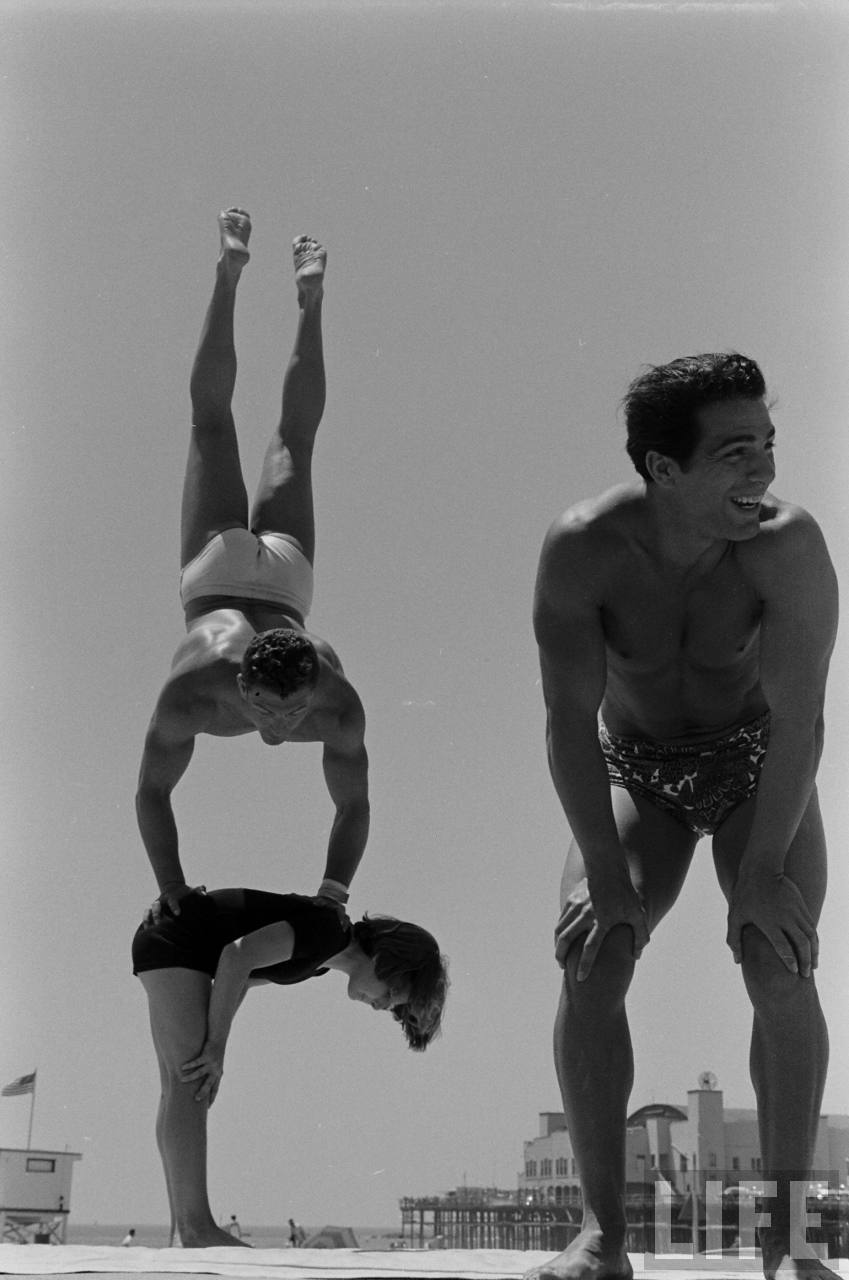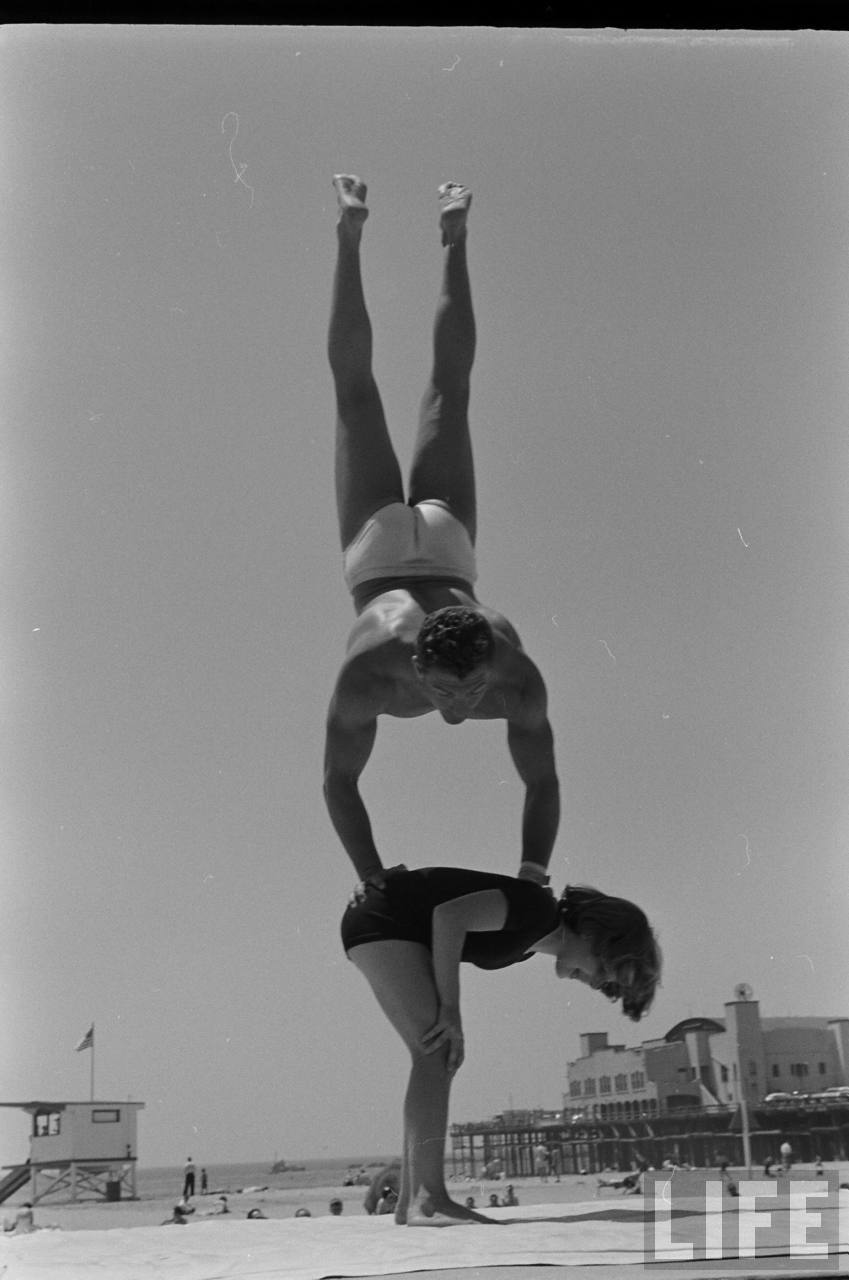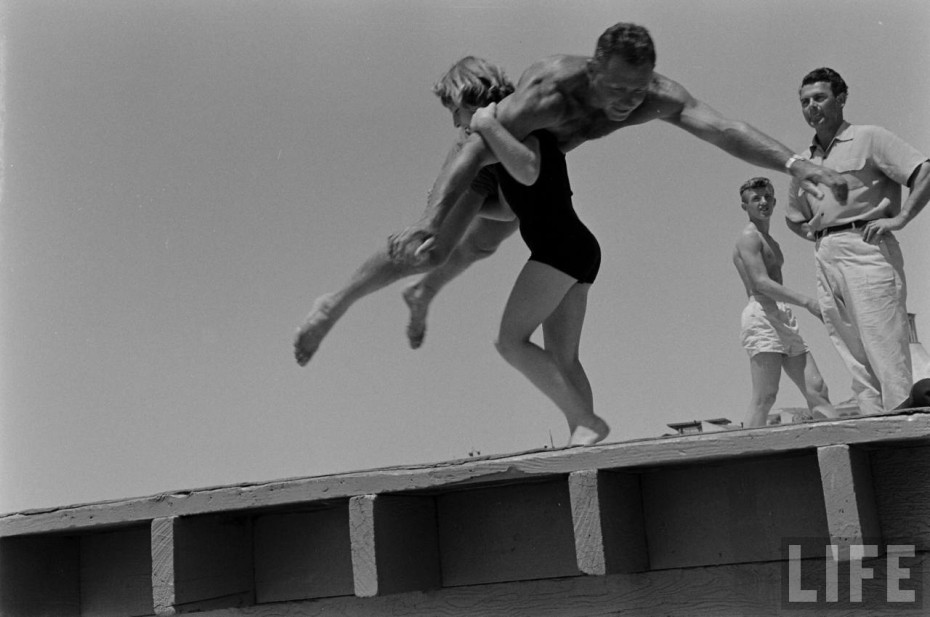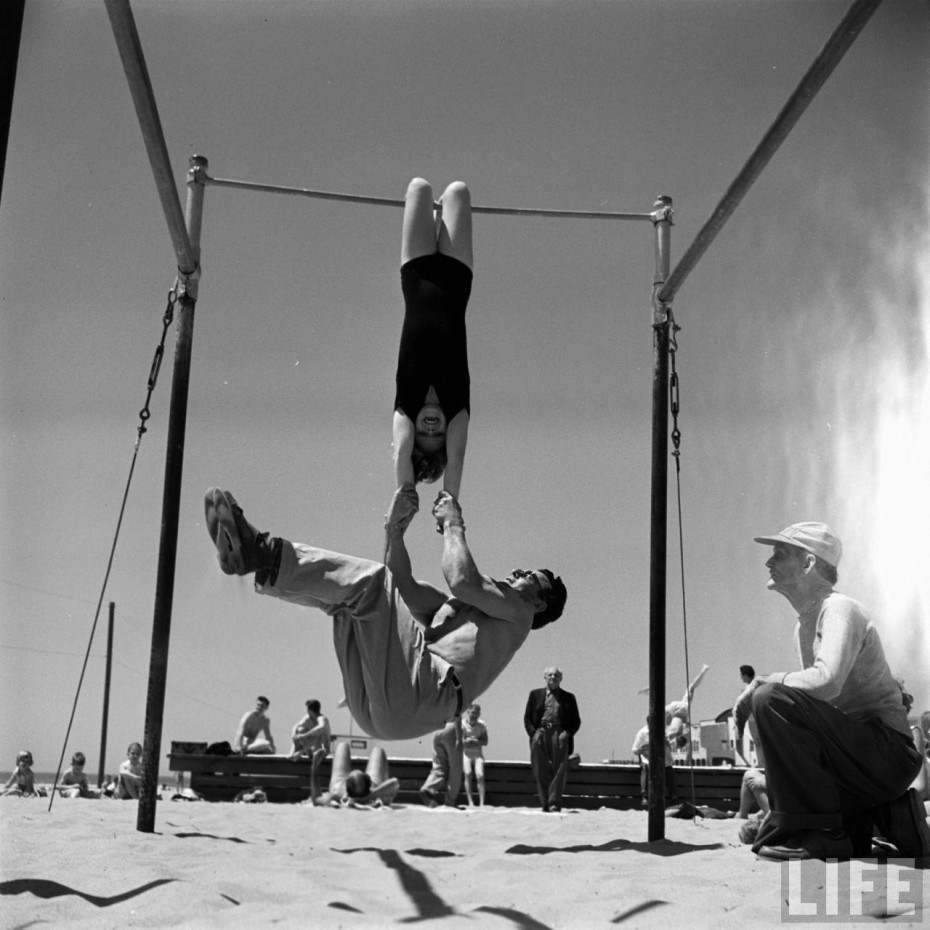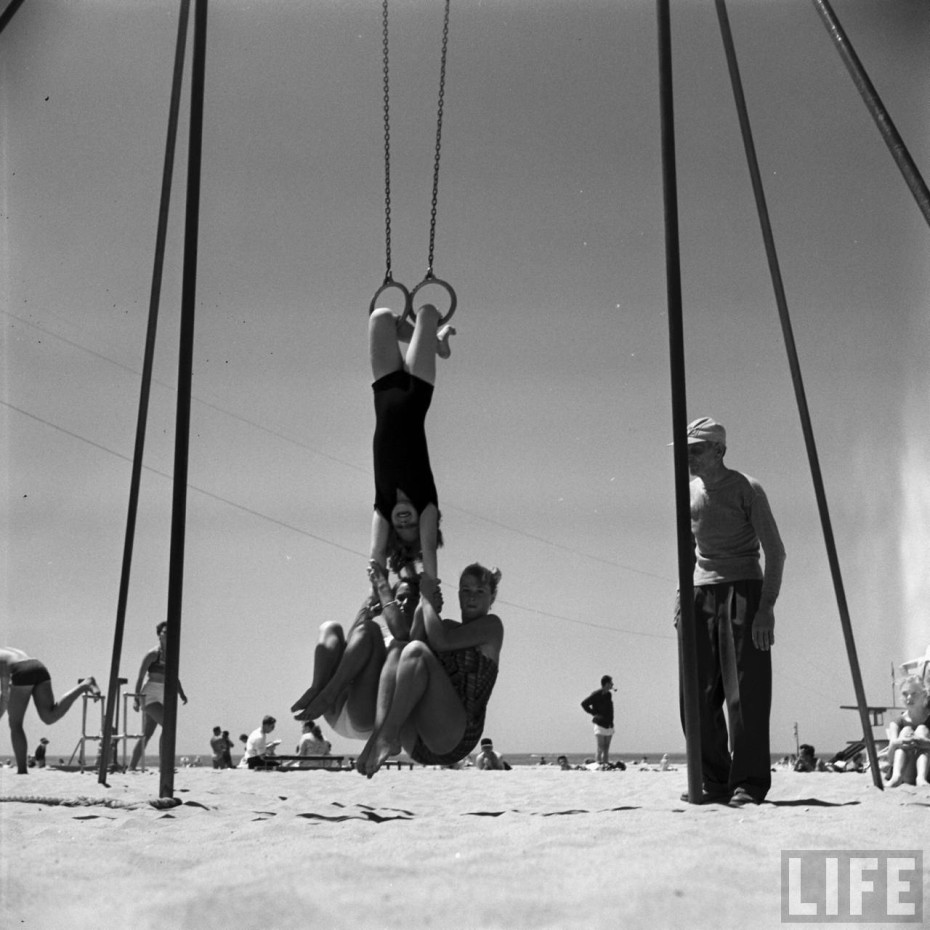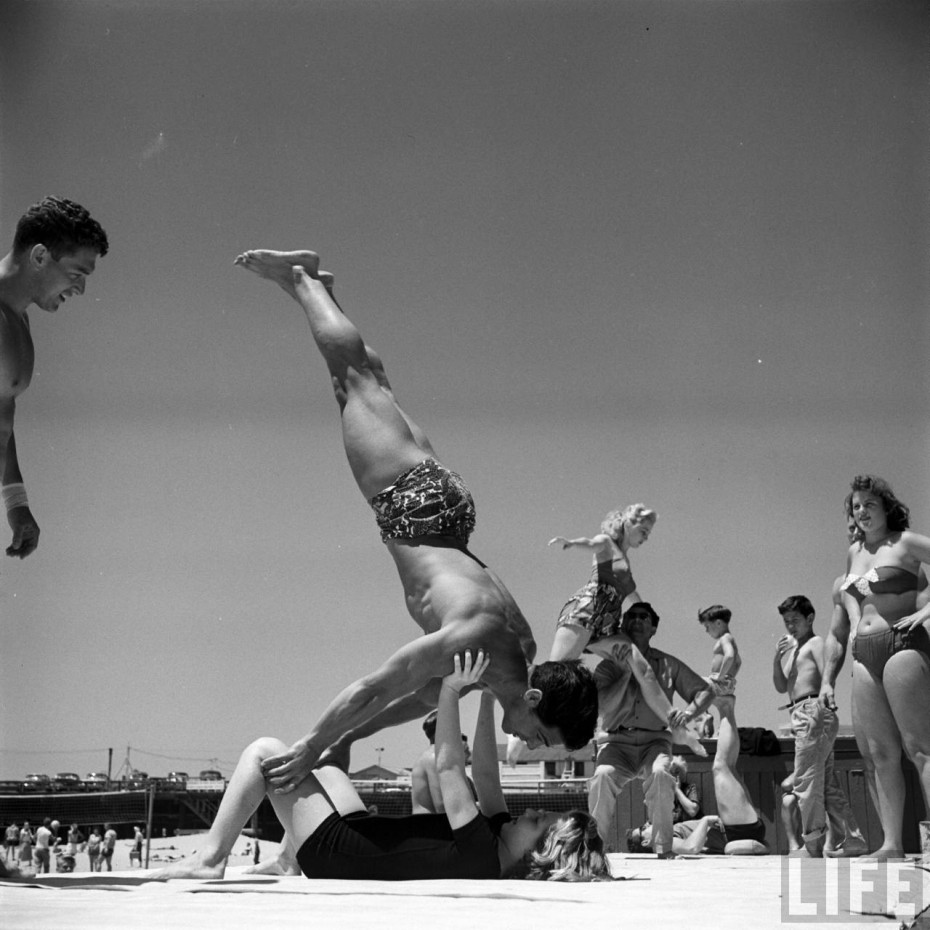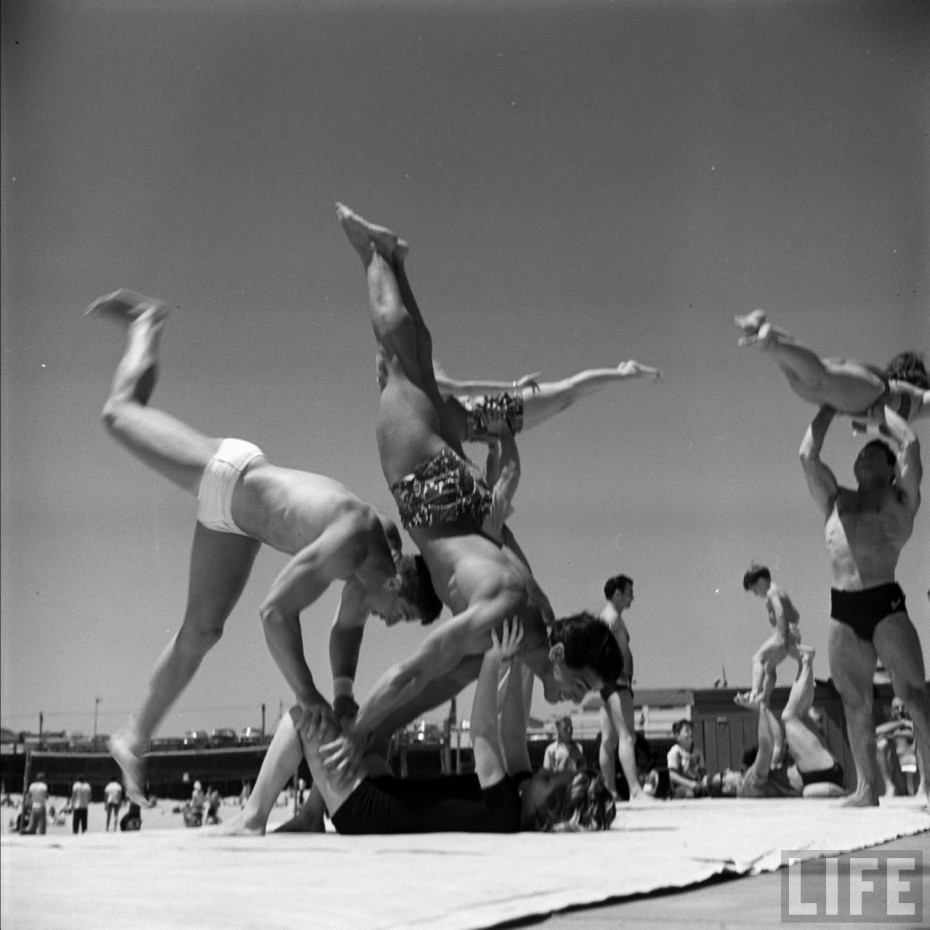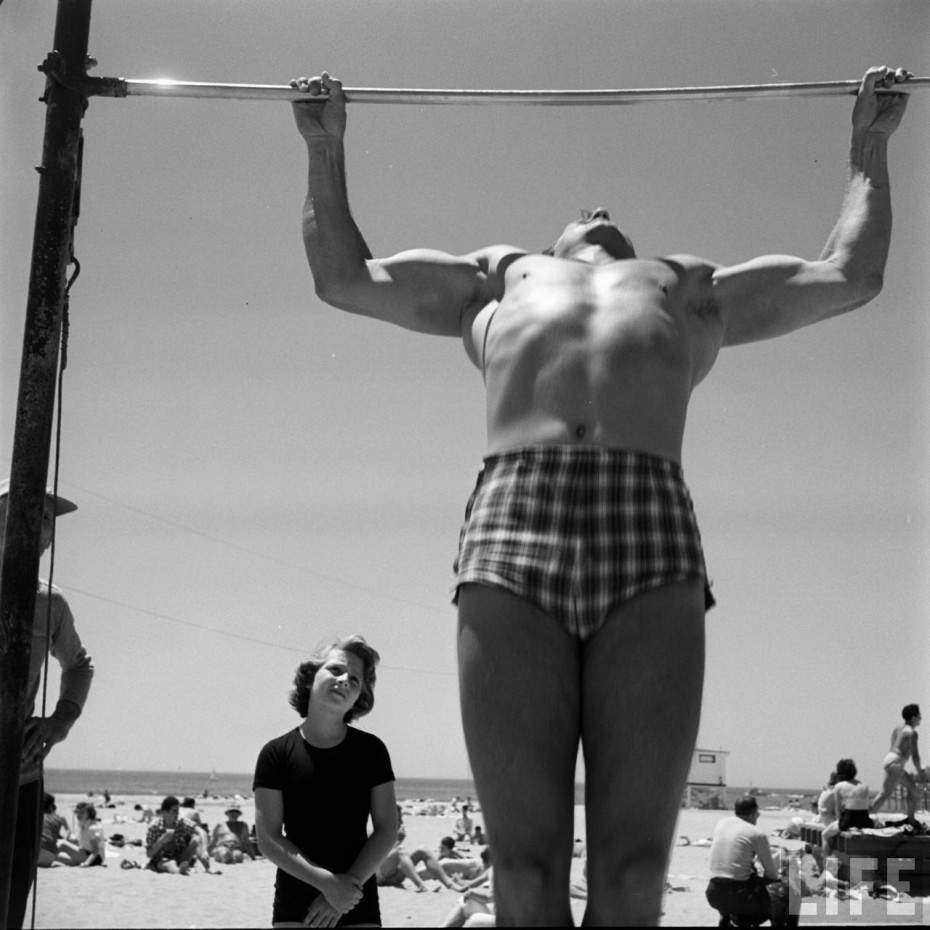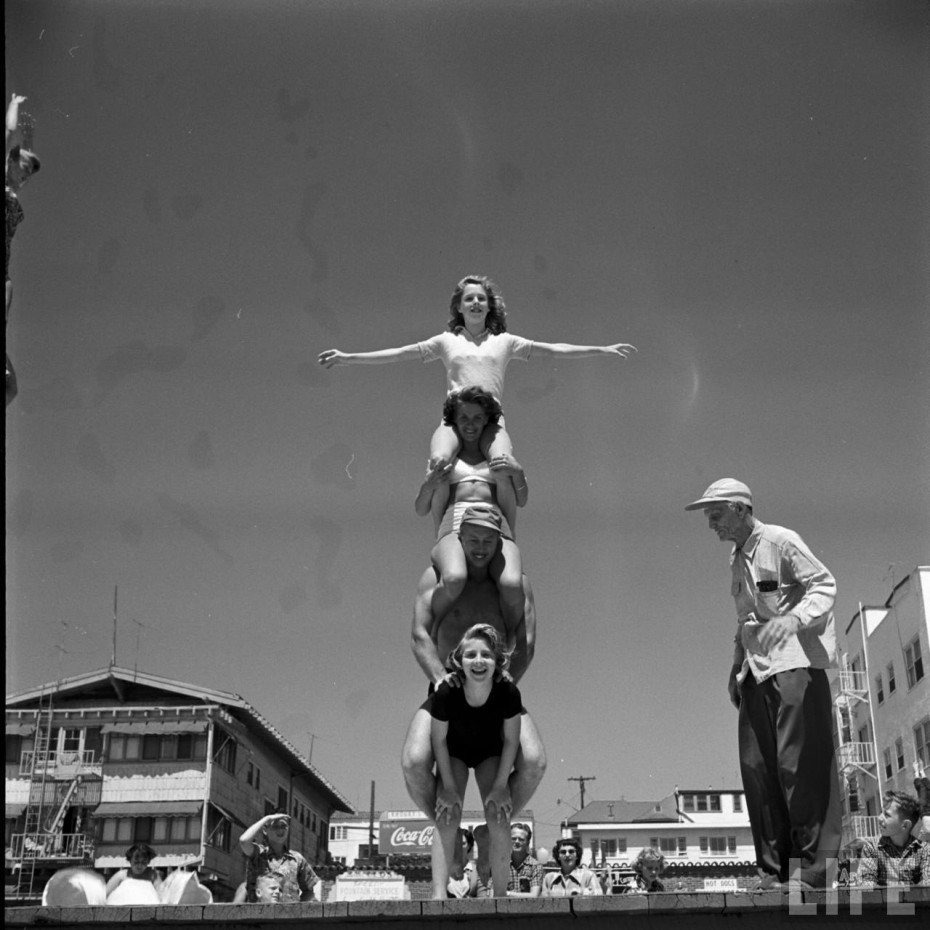 Here she is, sustaining a combined weight of over 400lb, but she was known for doing up to 700lb.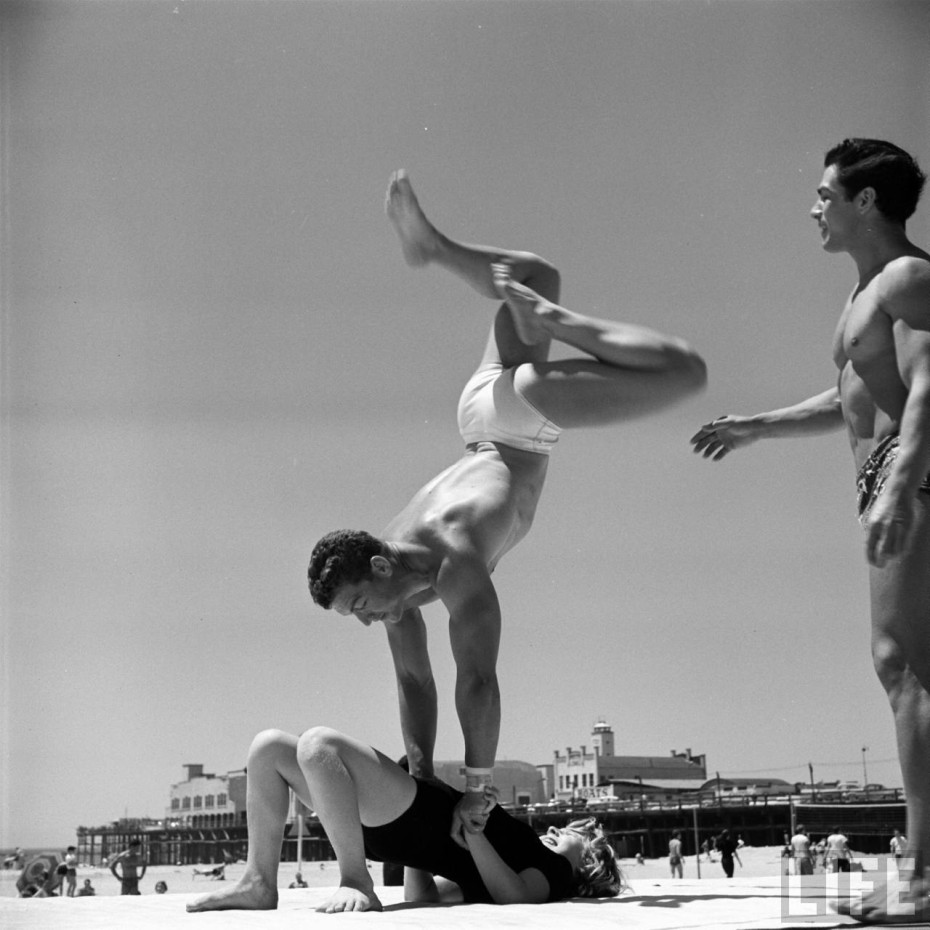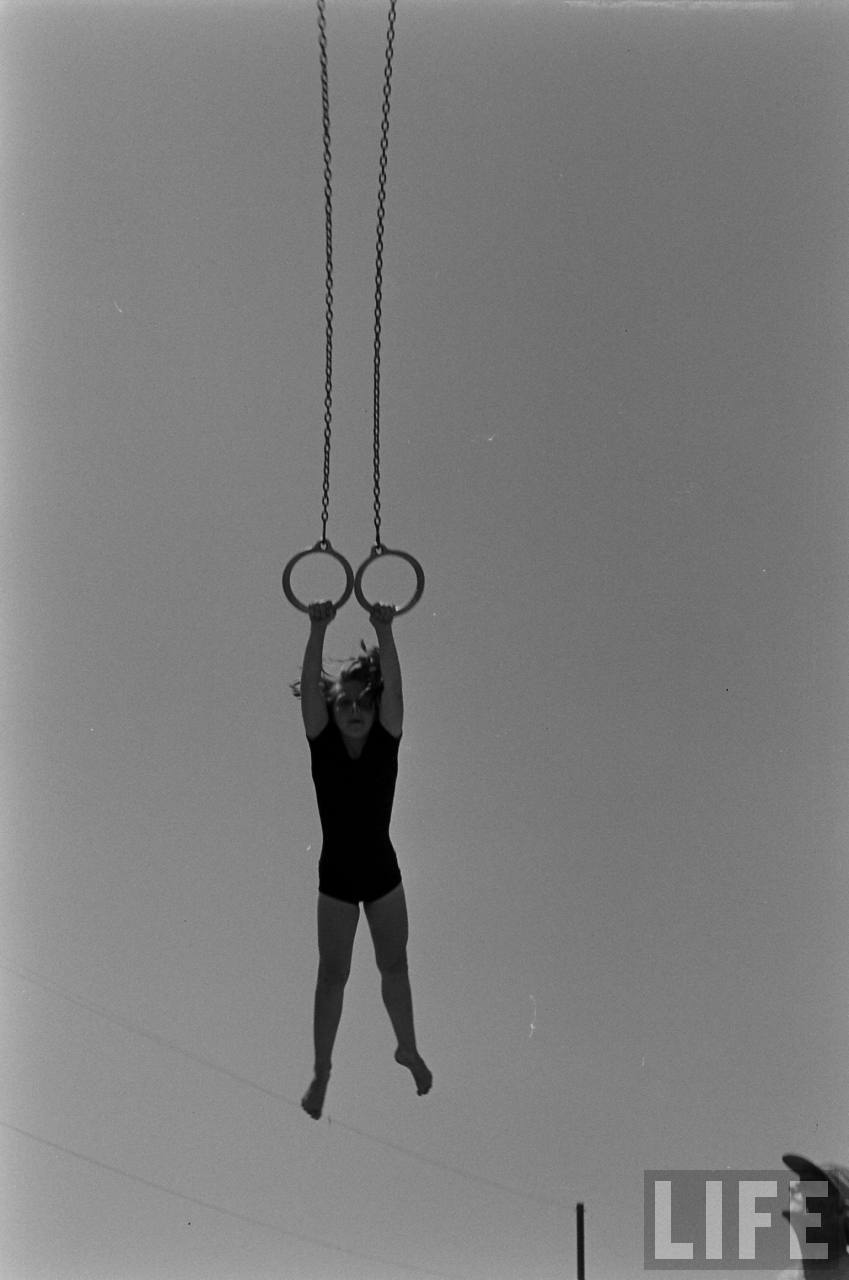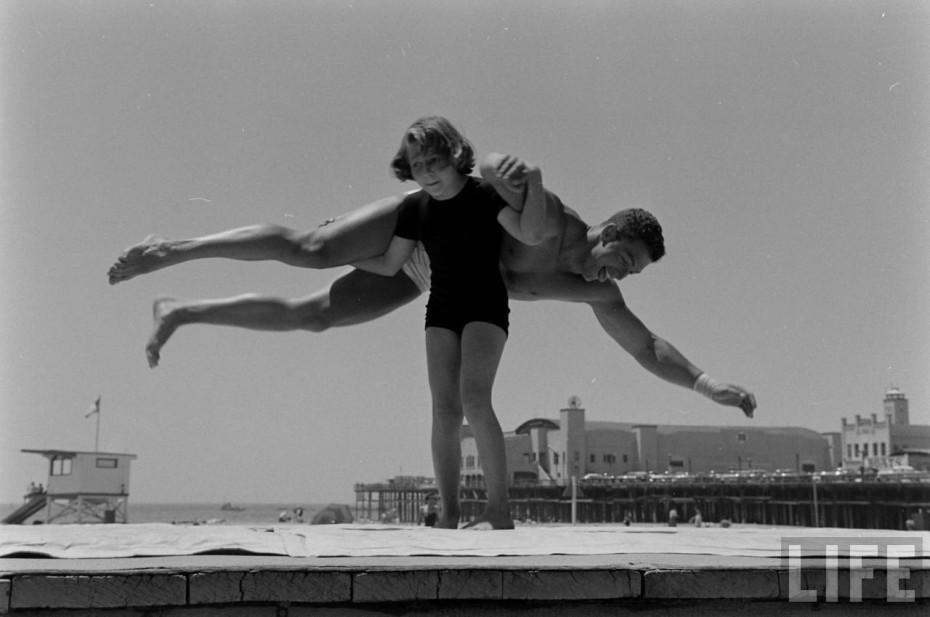 Check out this vintage footage of April in action…
Photographs by Loomis Dean found in the LIFE archives.