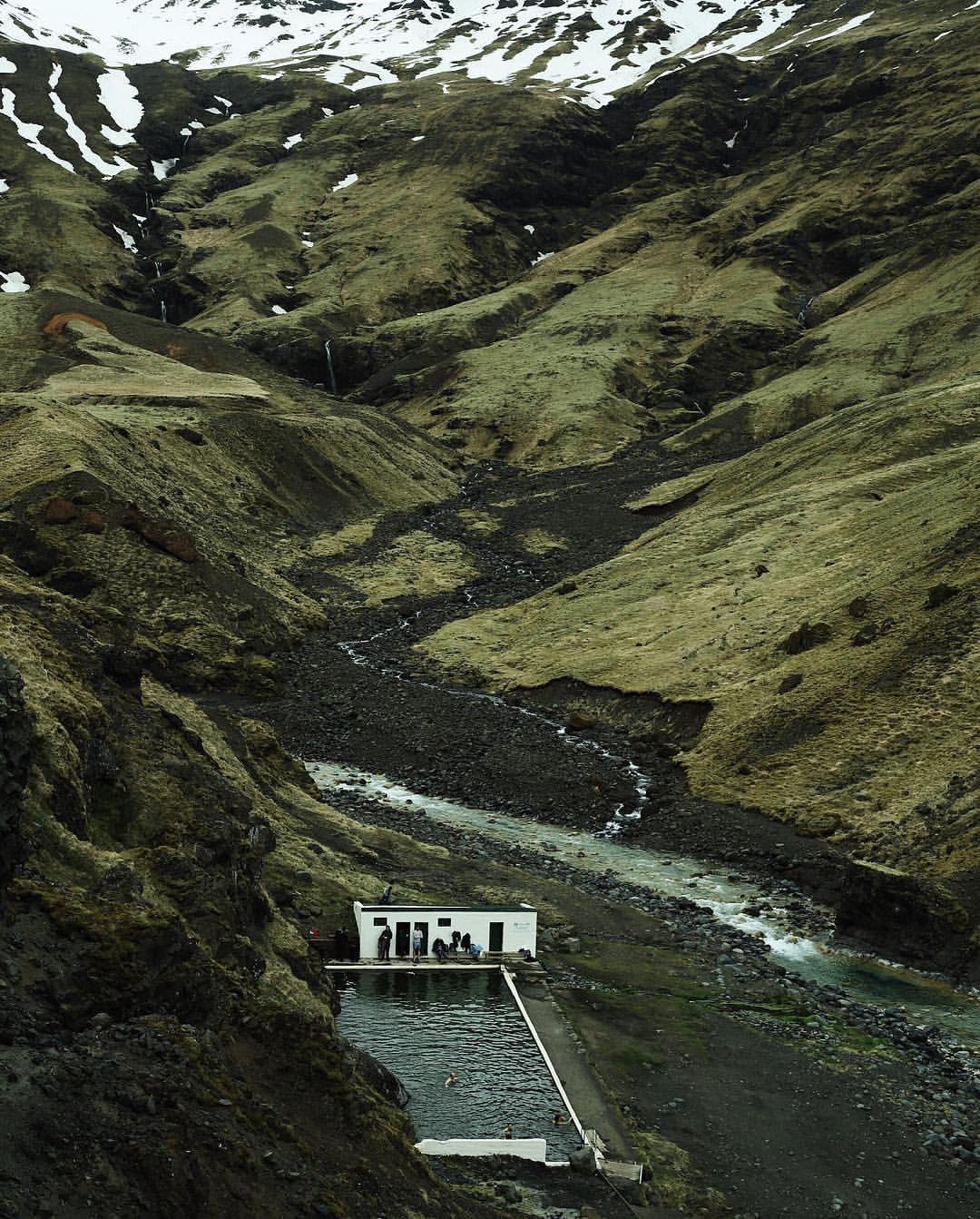 This one wasn't always in the guide books or on the tourist trail, but out there in the nowhere. Iceland's oldest swimming pool, built into the mountainside in a narrow valley, has been gathering hot water trickling down from Eyjafjallajökull (I can't pronounce it either) since it was constructed in 1923. Today it is abandoned and covered with thick ice throughout the winter until once every summer when a few faithful volunteers clear the waters for the adventurous travellers who care to find it…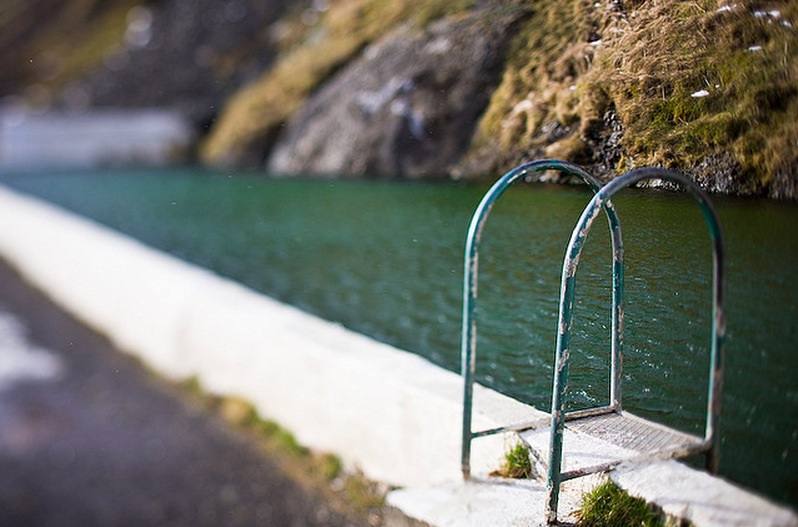 Seljavallalaug is Iceland's best kept secret, promising a breathtaking dip in the middle of the mountains that you'll never forget. There are changing room facilities here so you can change and keep your belongings in the simple white building by the pool.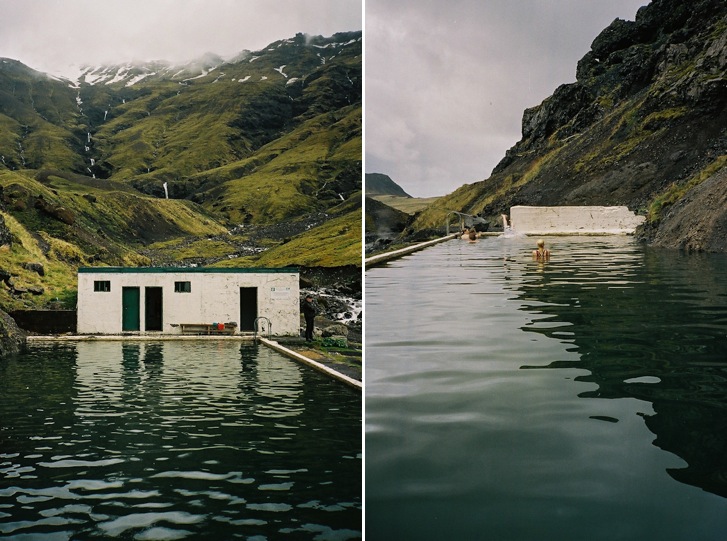 The protected 25-metre pool is located next to a stream at the bottom of the valley not far from Seljavellir, down an uneven trail that looks like it leads to nowhere.
You can't see it until you get to it and will have to jump over the little stream.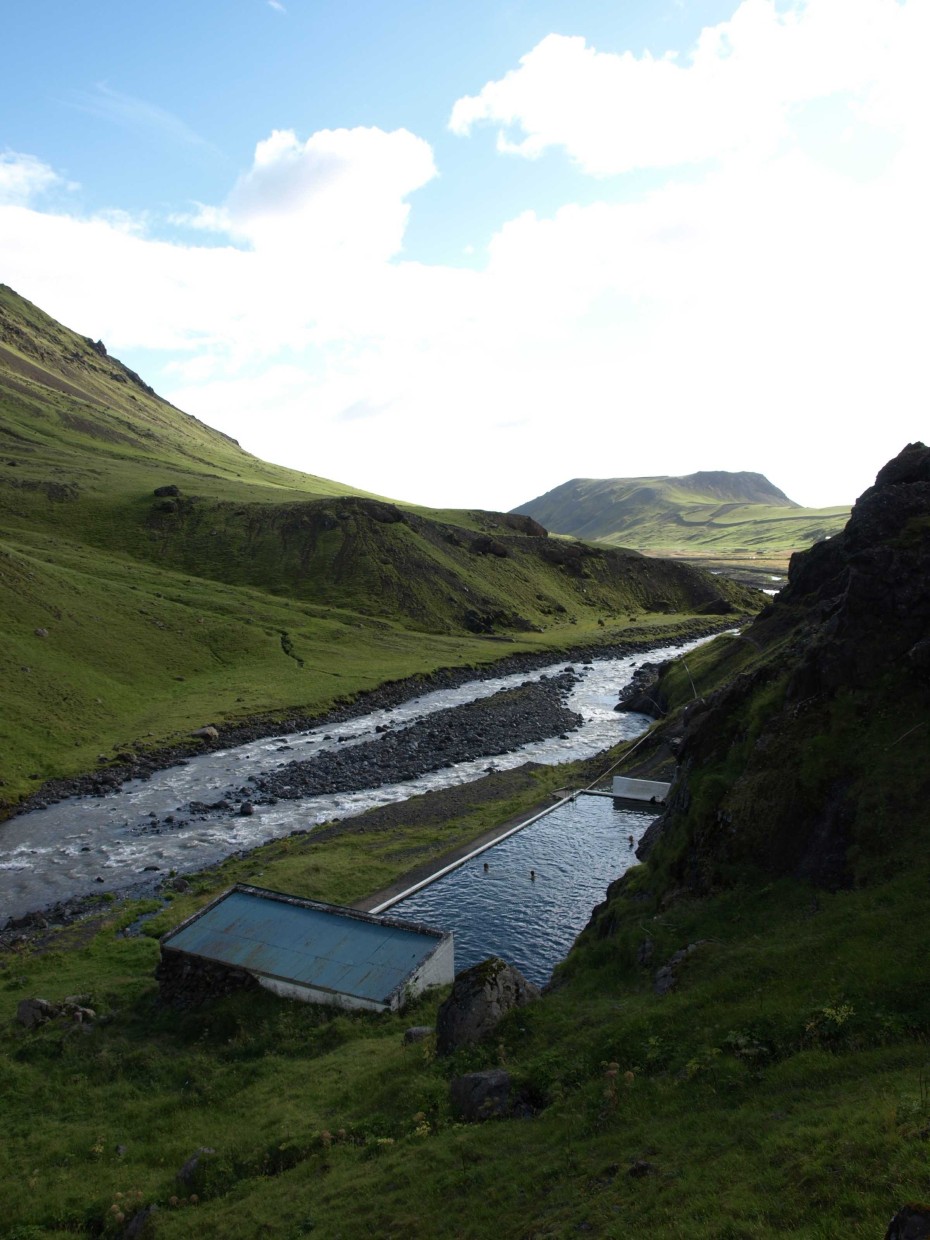 But with daylight being somewhat of a luxury in Iceland, I'd suggest setting out on your trail early on.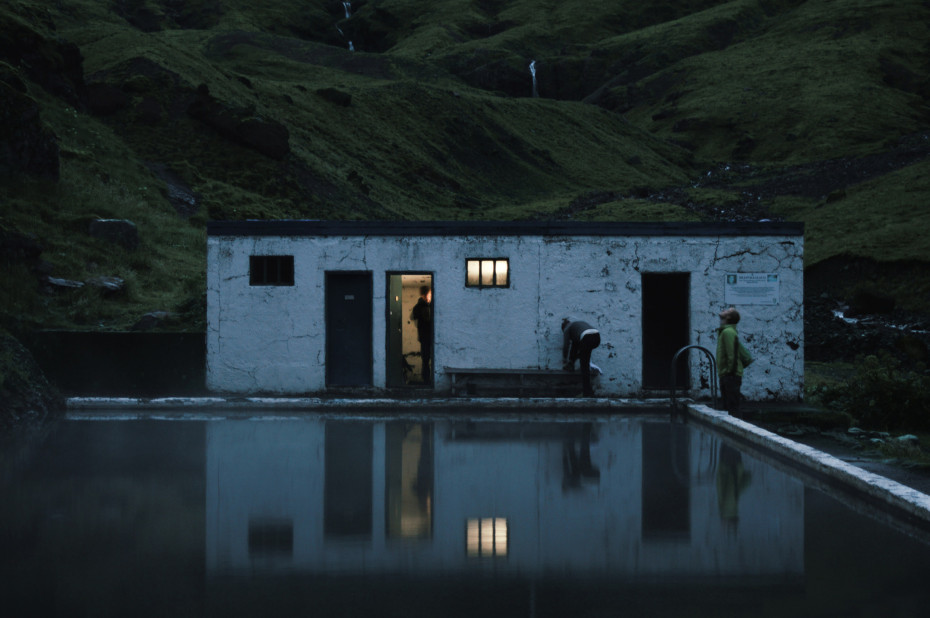 And watch out for that old Icelandic humor….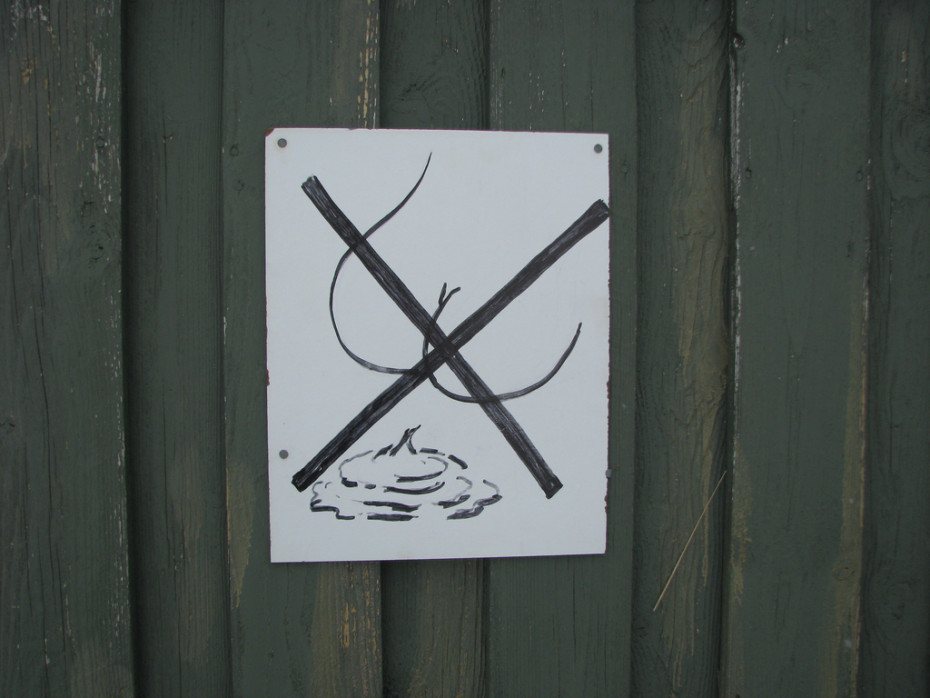 Don't worry, this next photograph ↓ has nothing to do with the pool's sanitation standards! (But perhaps not entirely accidental in their order on my part)!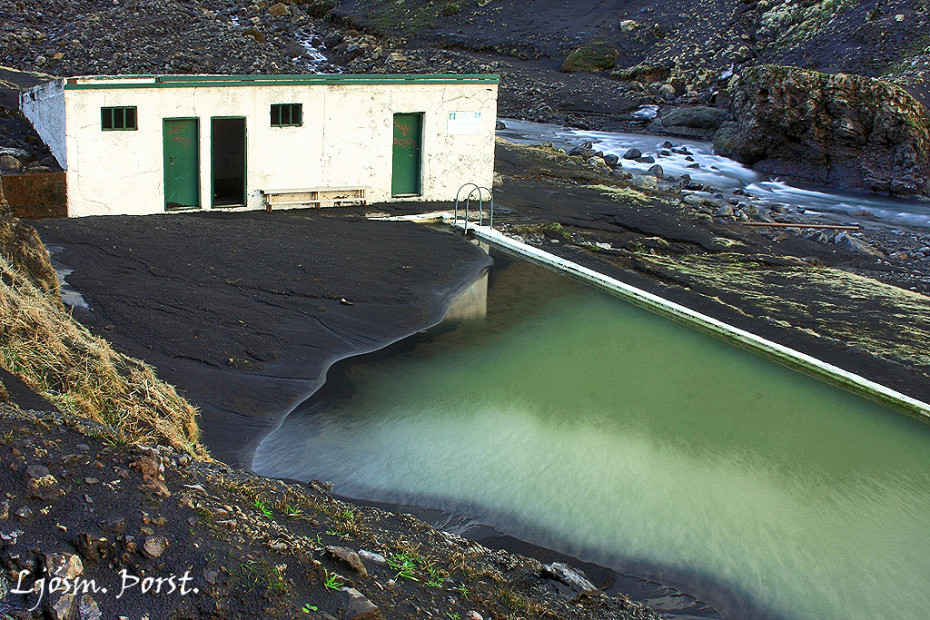 Access to Seljavallalaug became more difficult after the 2010 volcanic eruptions when the pool was filled with ash. But once again, faithful locals gathered to clean it with loaders and excavators.
The colour of the water does of course vary throughout the year, depending on when it was last maintained, but most visitors will vouch for the natural water being completely safe to swim in, and even good for the skin.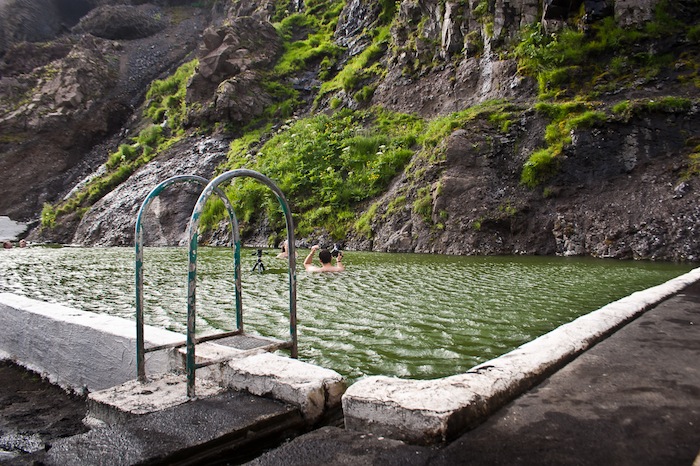 Seljavallalaug was originally built to provide the locals with a place where they could learn how to swim, because at the beginning of the 20th century, most Icelanders didn't know how despite many of them living off fishing.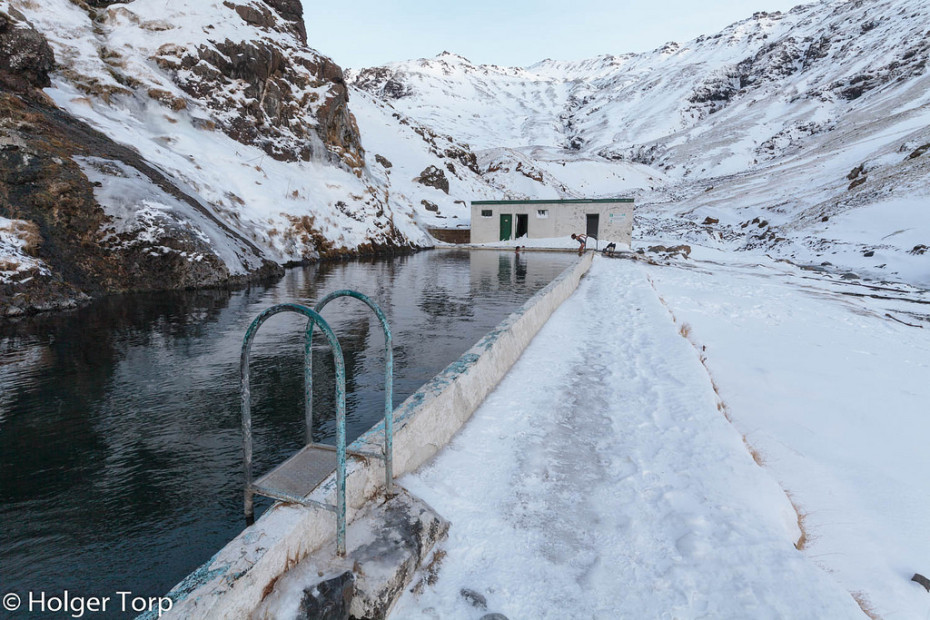 Today, you can't graduate school in Iceland unless you've passed a swim test and in 1990, a new modern swimming pool was built for the area somewhat closer to civilisation. But Seljavallalaug is a protected site and more than 90 years after it was built, it remains open for people to go swimming undisturbed in the old pool free of charge– at their own risk of course.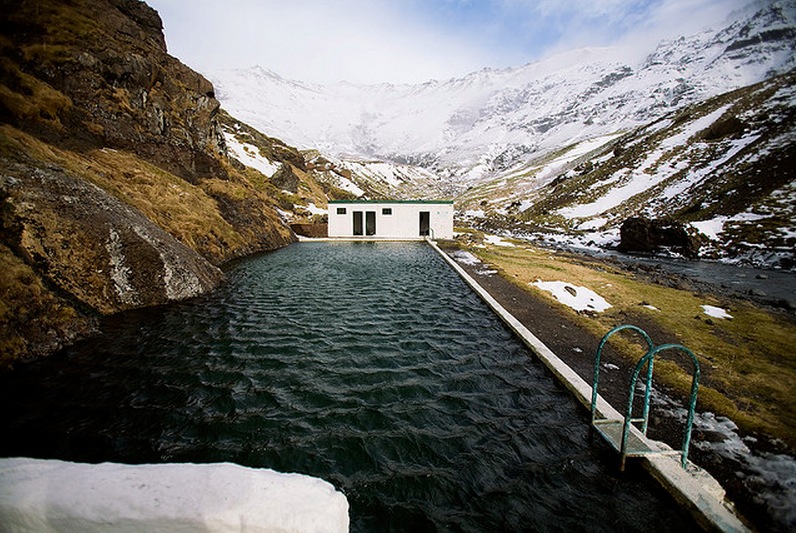 Find the location here.
Flickr sources: 1, 2, 3, 4, 5, 6, 7, 8