Ask a boyfriend or husband about Nina Rindt and chances are, they're more likely to have heard of her than us girls. A face better recognised trackside at Formula One races than in the fashion world, the Finnish model and wife of the late racing driver Jochen Rindt is an unsung style heroine who more than deserves our acknowledgement as one of the coolest fashion muses of the swinging sixties. And yes, my boyfriend told me about her.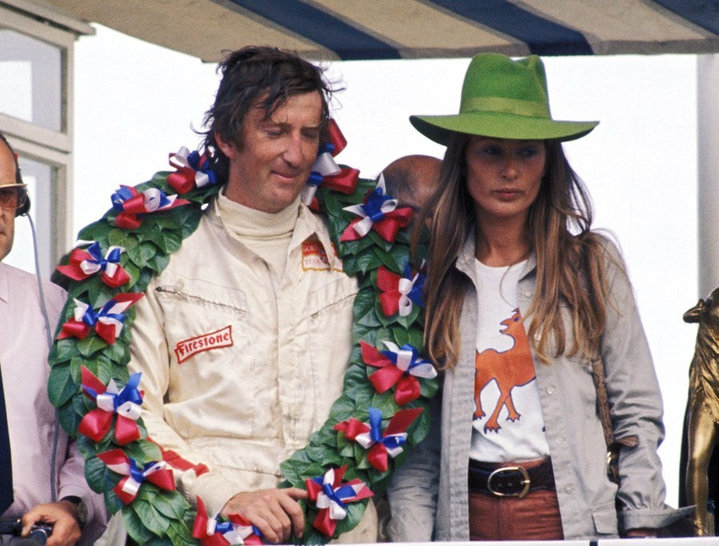 The main reason Nina is probably so underrated is that she stayed out of the spotlight and rarely did interviews, particularly after her husband's tragic death in a racing accident in 1970, when she more or less disappeared into obscurity. The photos I've managed to scrounge together are pretty much the only ones we have to go by, but it doesn't take more than a few to see what an underrated queen of style she really was in those days. Nina wasn't your typical trackside groupie girl and her fashion sense wasn't based around how much skin she could flash for the boys. So let's take note…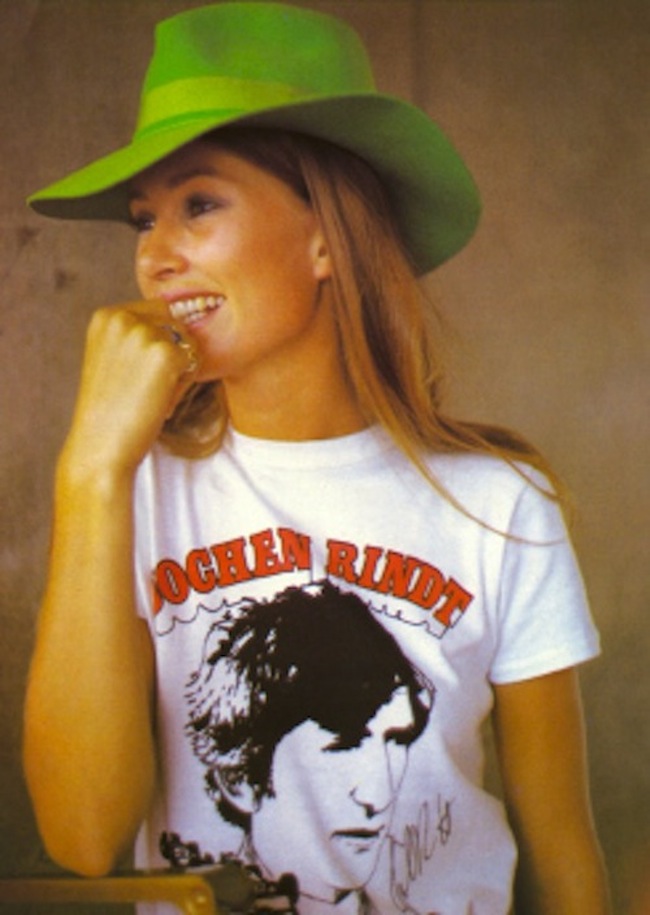 Probably her most recognisable style accessory was this lime green hat, which she often paired with casual graphic tee shirts you can now find in abundance at your local vintage store.
She did that whole 1970s California girl thing effortlessly.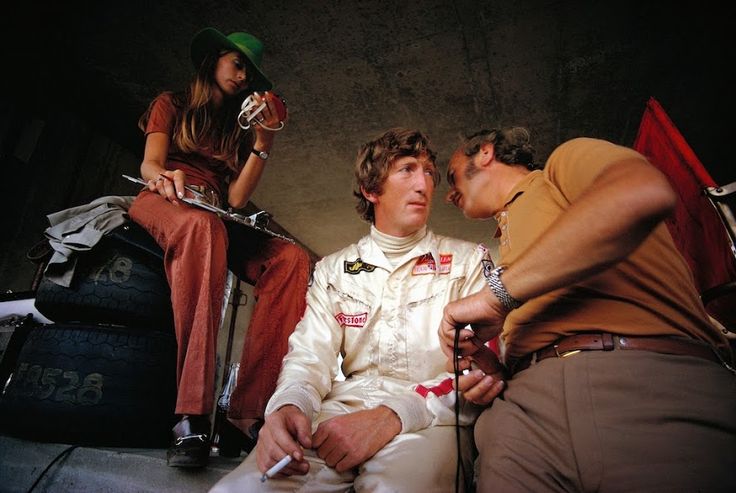 She rocked a jumpsuit like nobody's business (and did it better than the drivers).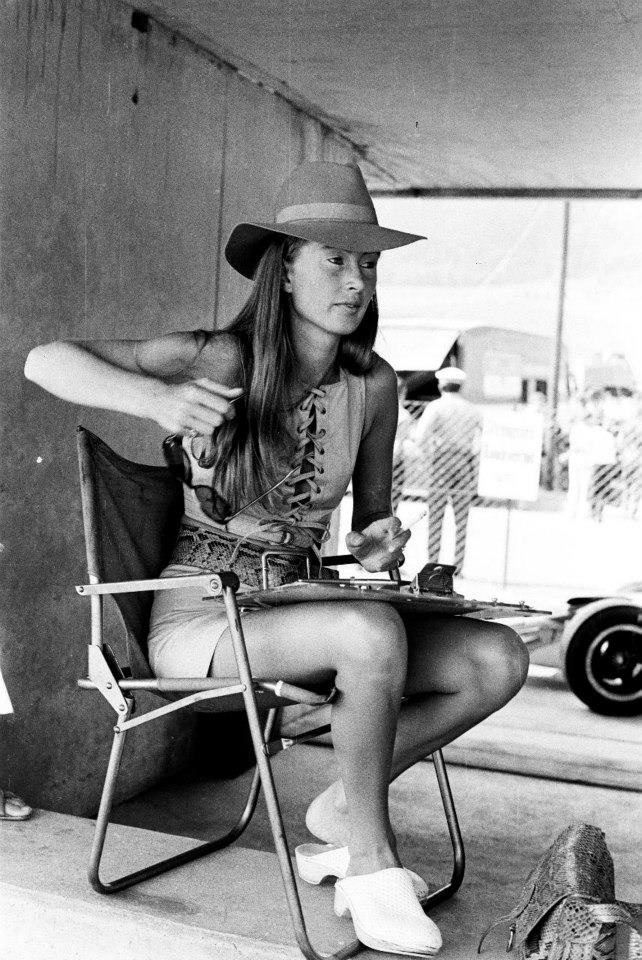 Nina loved her lace-up neck lines, which are currently having a fashion comeback, I've found some very lust-worthy options at my favourite fashion brand, here, here and here.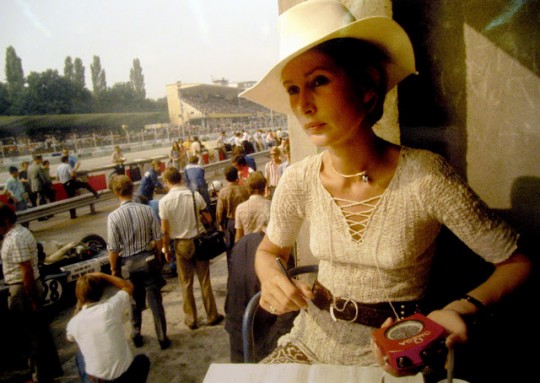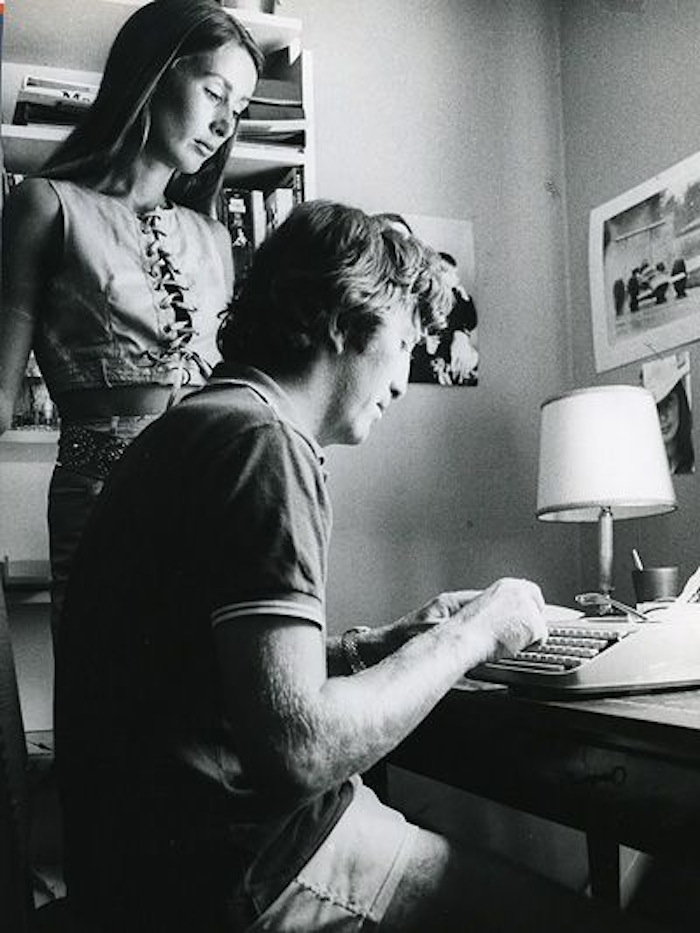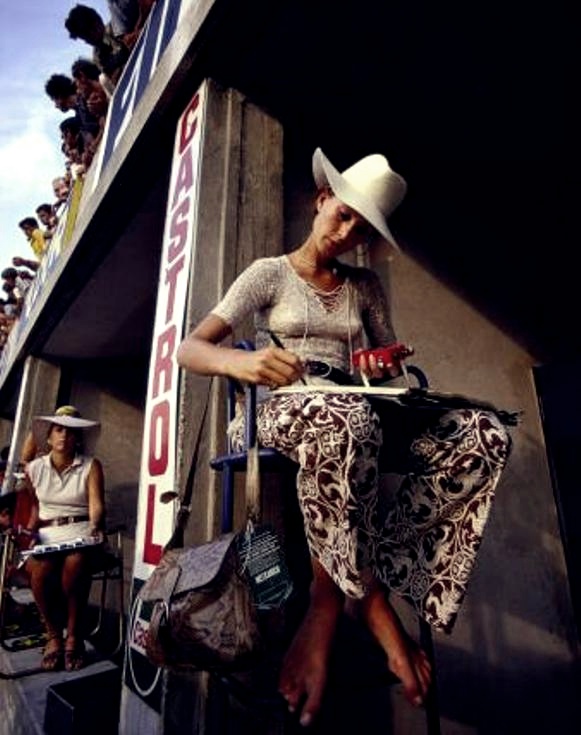 You gotta love how she's barefoot trackside timing her man's races.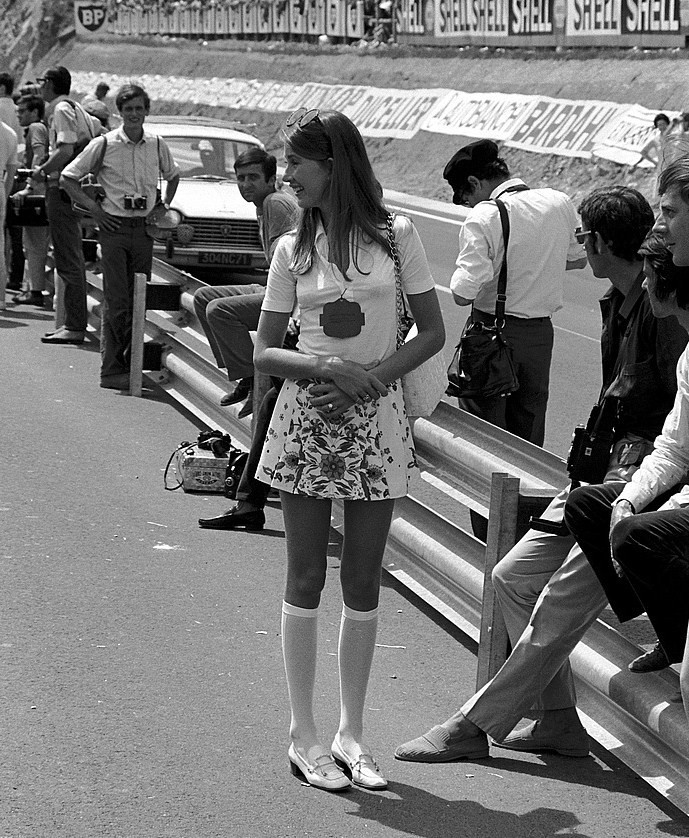 She had the London mod look down to a T…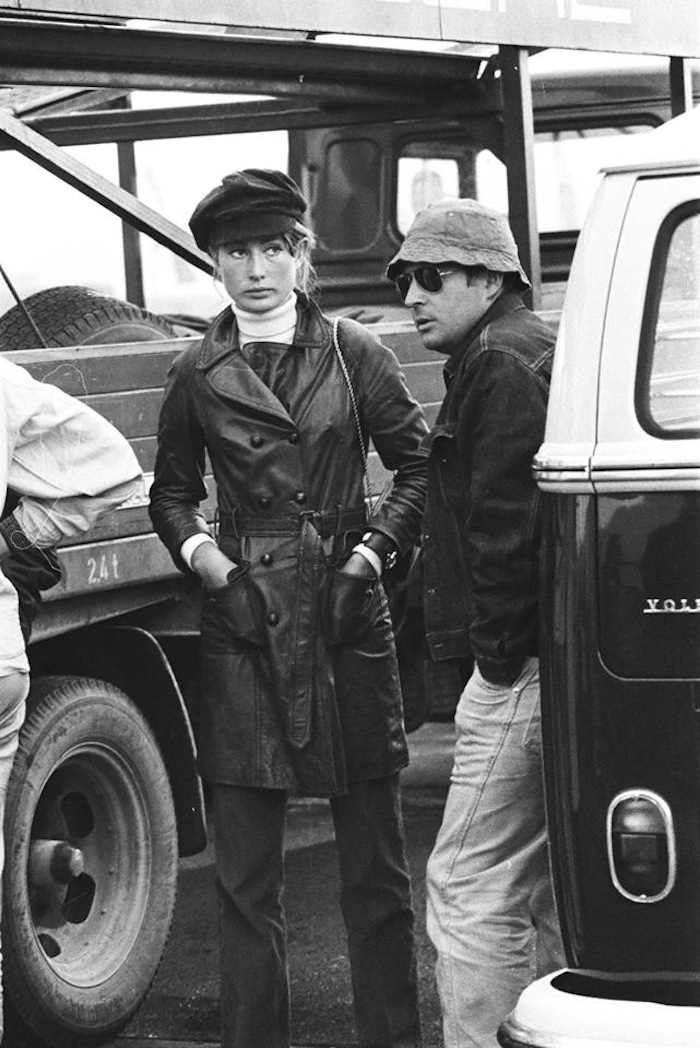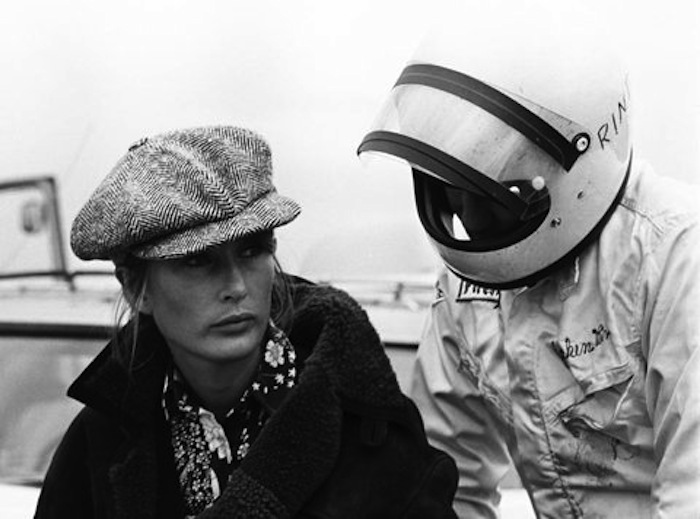 Here she is doing androgynous style like a pro in her fisherman's hats…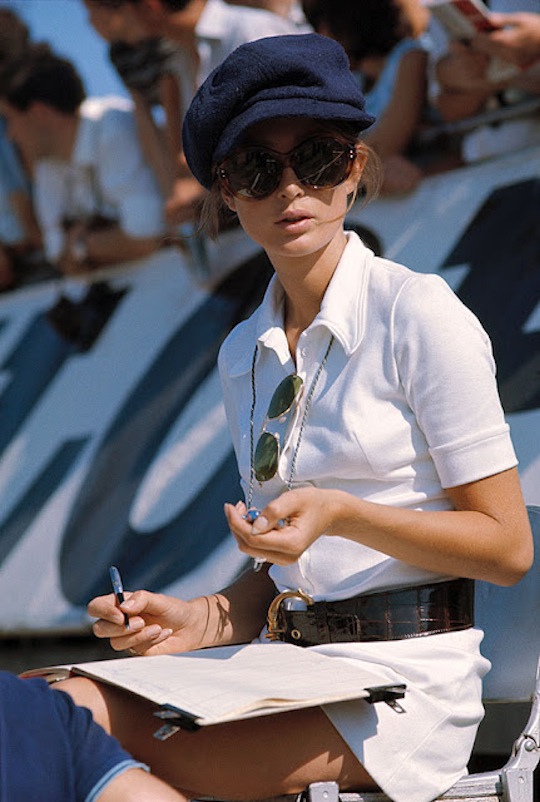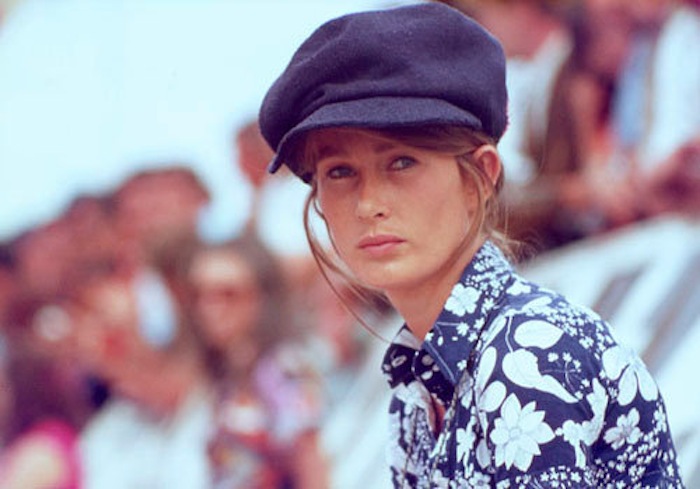 Have you ever seen anyone pull off Grandpa gingham as well as this?! ↓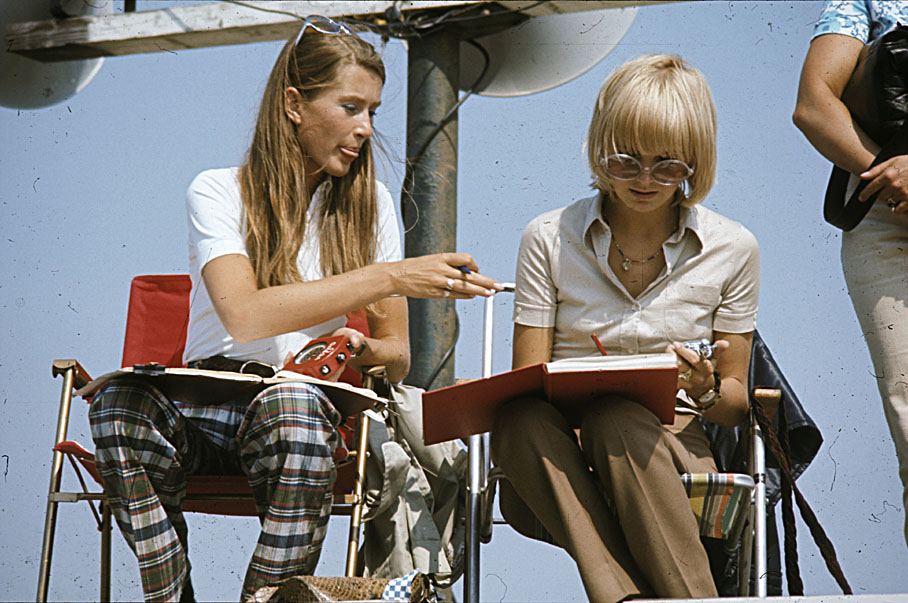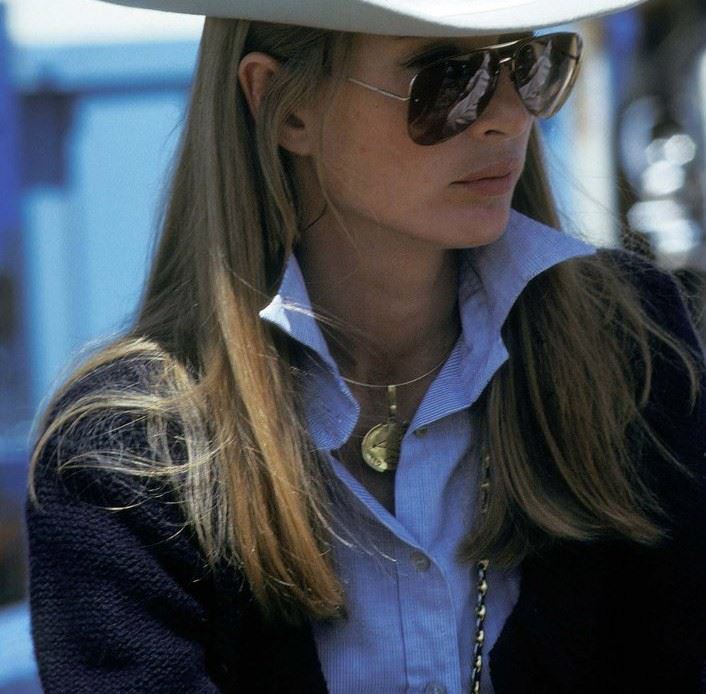 Nina also brought out her inner cowboy without looking like she was ready for a hoedown.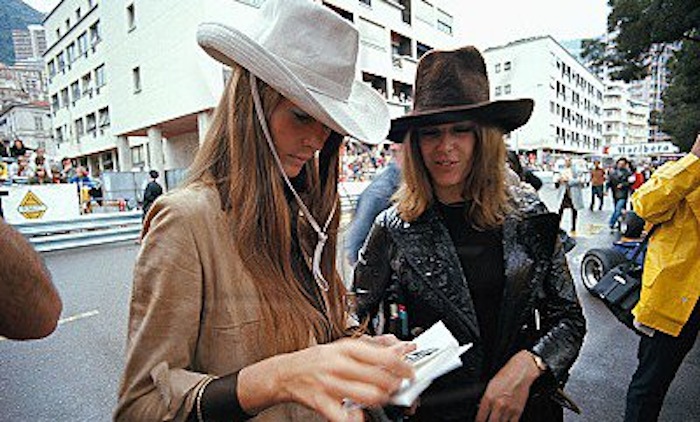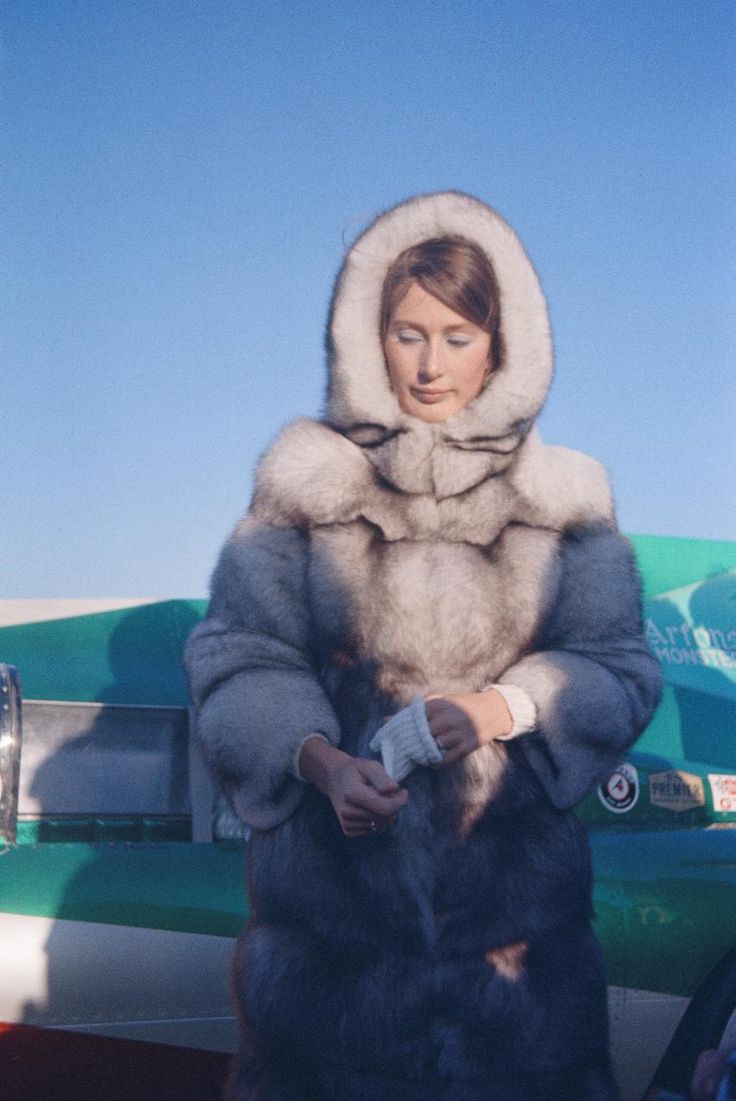 And we'll have to forgive her if that's not fake fur for looking like an adorably stylish eskimo.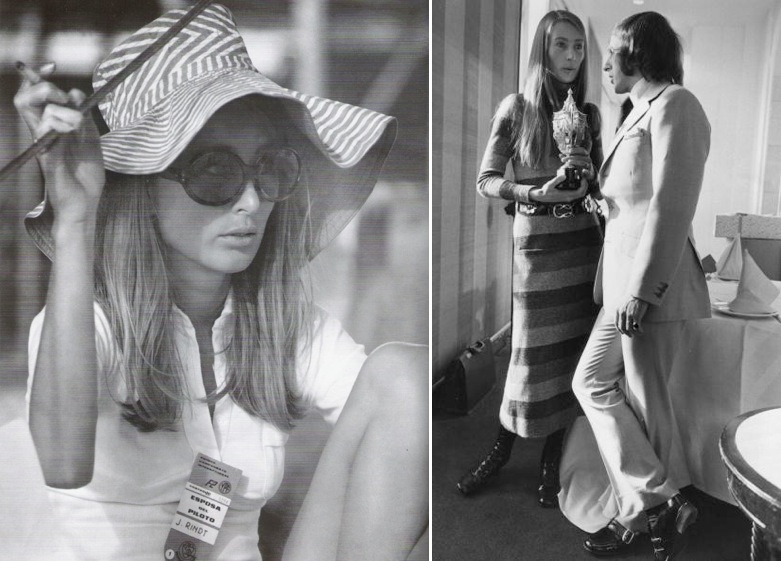 So there we have it, a new vintage style muse to add to our inspiration boards…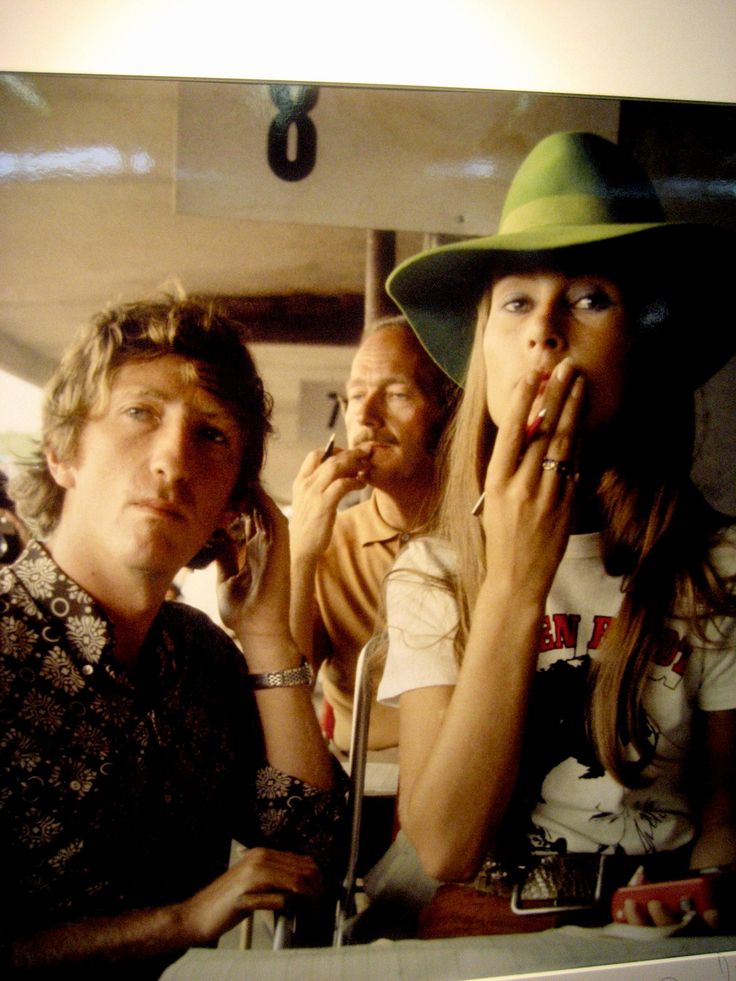 Of course she also wore "bitchy resting face" like nobody else, one of my personal favourite accessories.