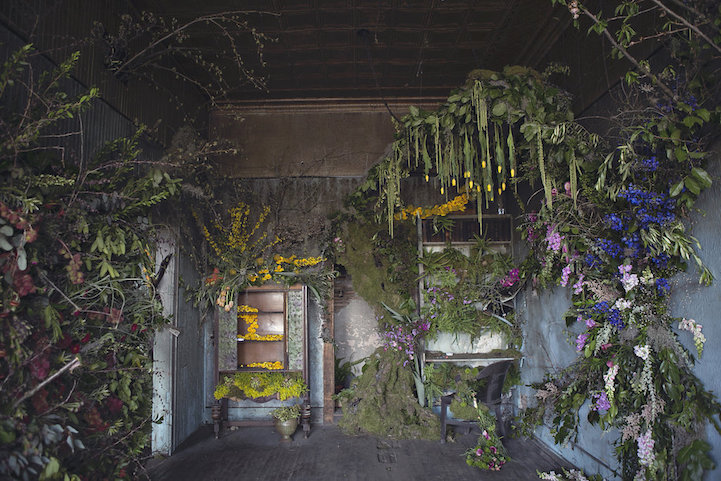 Nature is always happy to take over the places we've discarded. She's the first one to reclaim it, curling up around old drainpipes, making herself comfortable in between the cracks and decorating crumbling brick with her own wild wallpaper. In Detroit, a city where vast urban abandonment has been part of the landscape for decades now, a group of local florists have decided to give nature a house-warming party and help her re-decorate…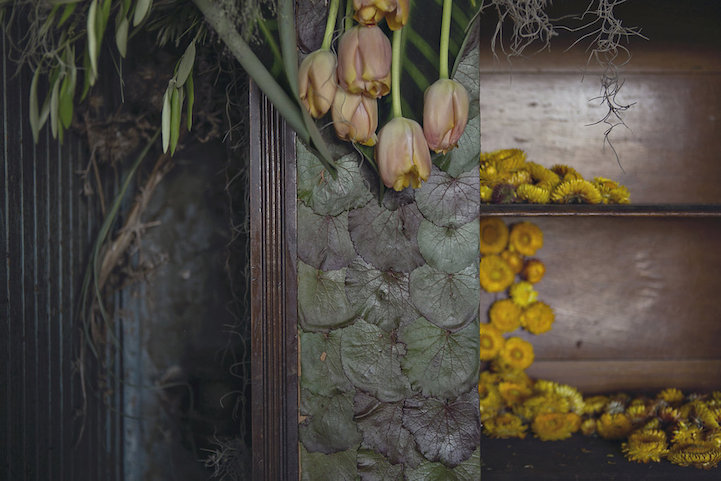 Photography by Heather Saunders.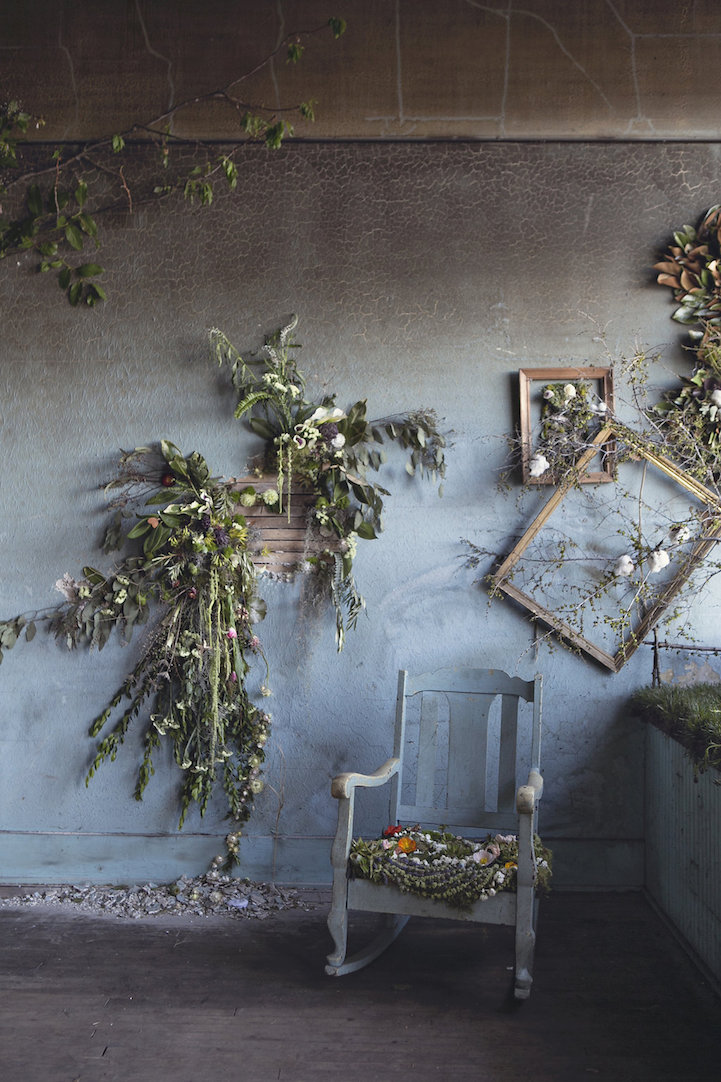 Welcome to the Flower House. a unique project that will see the walls and ceilings of an old dilapidated house filled with up to 100,000 flowers and living plants.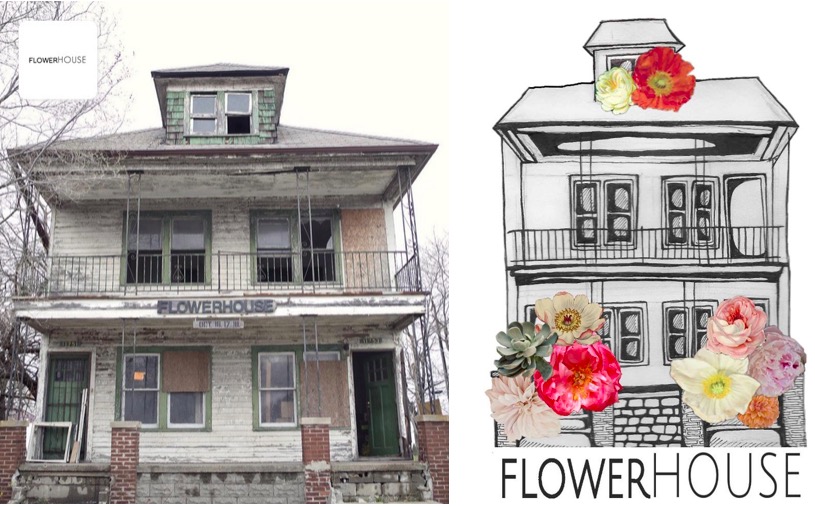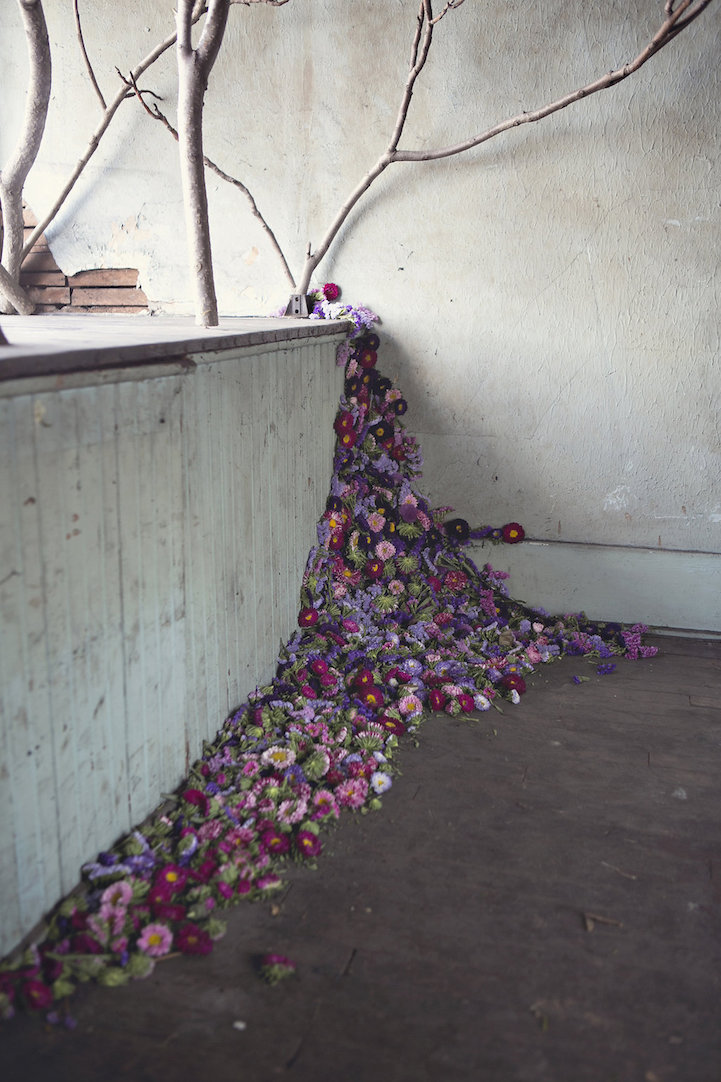 The special exhibition will take place in October of 2015 with an opening reception, a weekend of public exploration visits, a special "Field to Vase" dinner, photography sessions and other creative projects.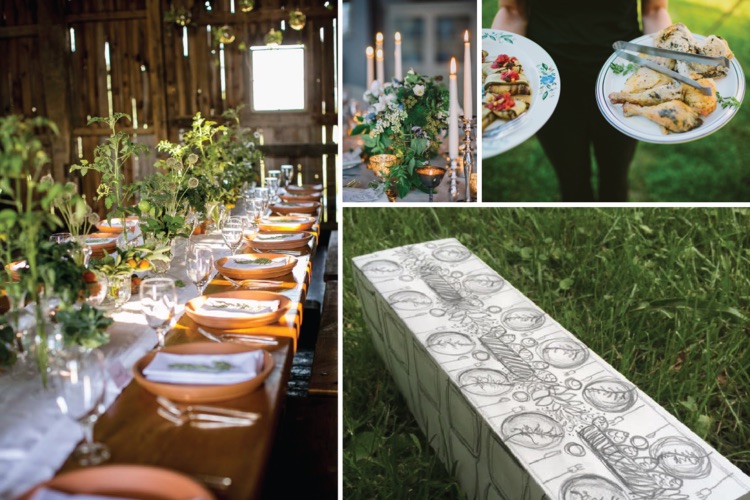 Reserve your place at the dinner table here. 
To raise awareness for the Flower House and give us a sneak peek at what awaits, last May the talented florists involved in the project spent 48 hours covering a neighbouring abandoned house with stunning floral installations.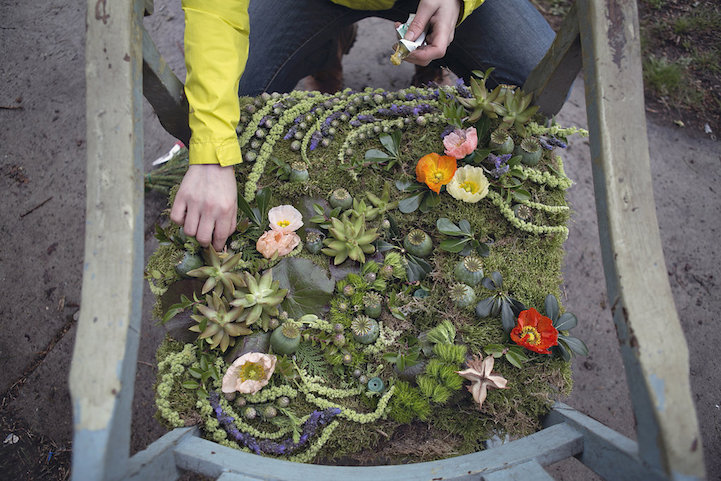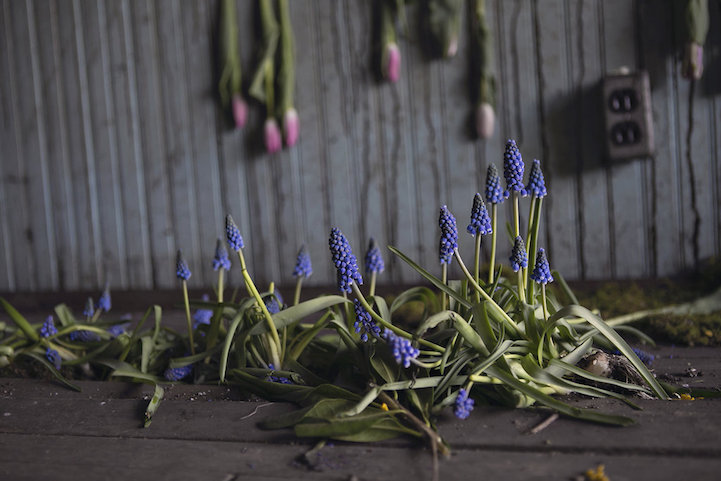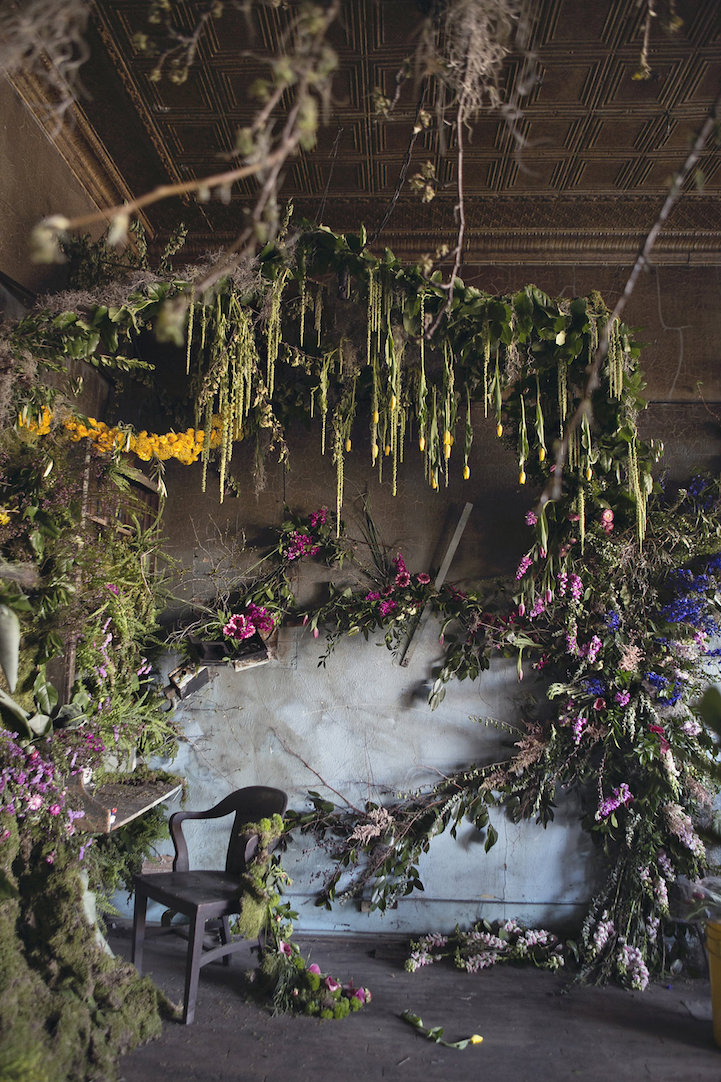 Florist and creator of the project Lisa Waud, was first inspired by French artists Christo and Jeanne Claude (remember the article about the Paris Pont Neuf bridge they covered entirely in fabric). She sees the Flower House as an opportunity to give an once-loved neglected family home a "last hurrah" before it's torn down.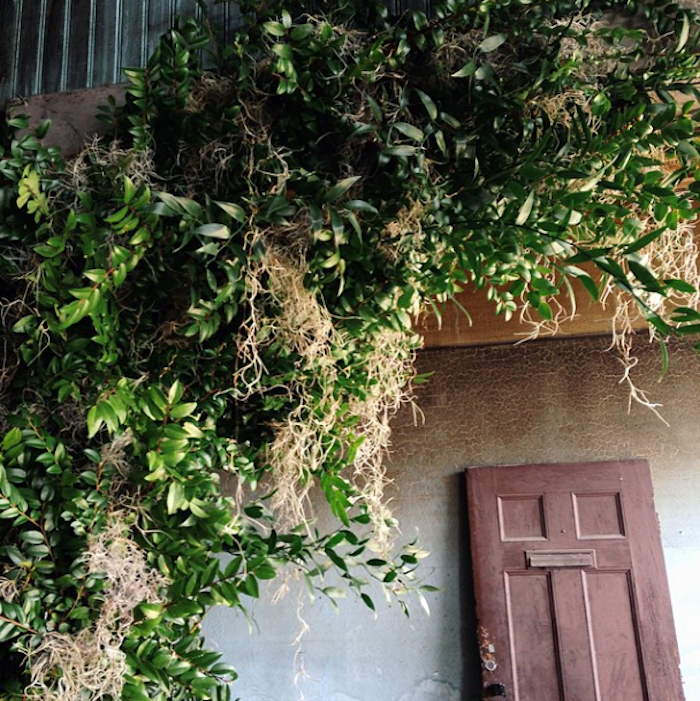 When the October installation weekend has passed, the floral displays will be responsibly deconstructed, the materials repurposed and the house will be removed. In its place, the land will be converted into a flower farm and design centre. The goal is to do this with several abandoned houses, inspiring others "to see abandoned structures as platforms for art and business, and to use them in an environmentally responsible way."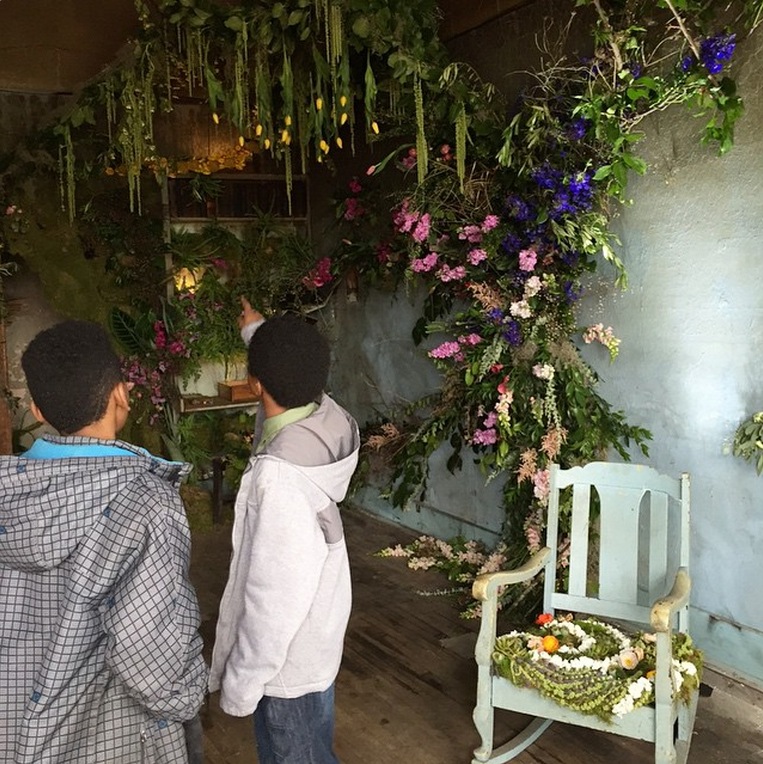 I think its a beautiful idea, to see a home, whether it belongs to us or to nature, blossom again.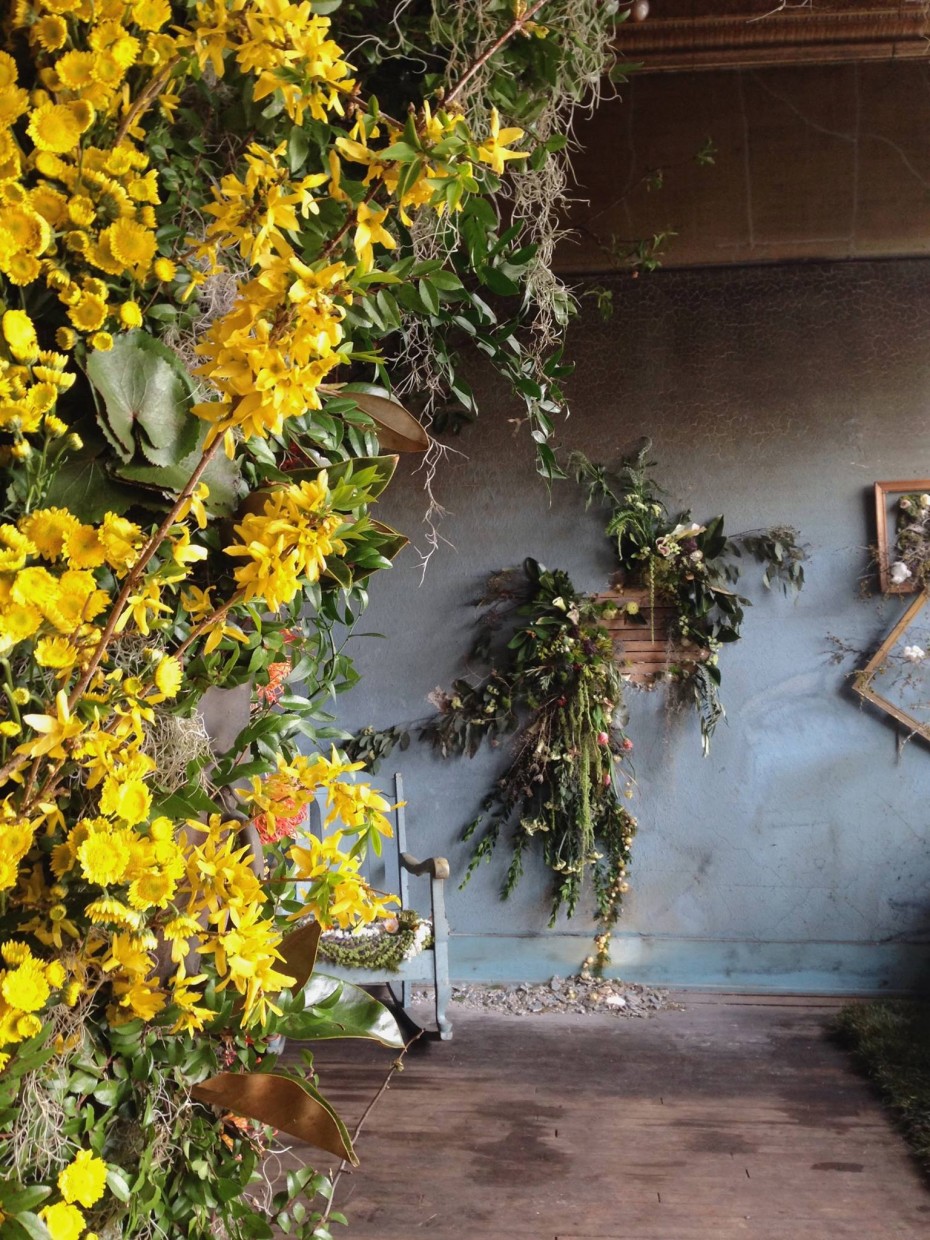 Discover the hauntingly beautiful video capturing the spirit of the Flower House….
Do you want to make sure this project happens?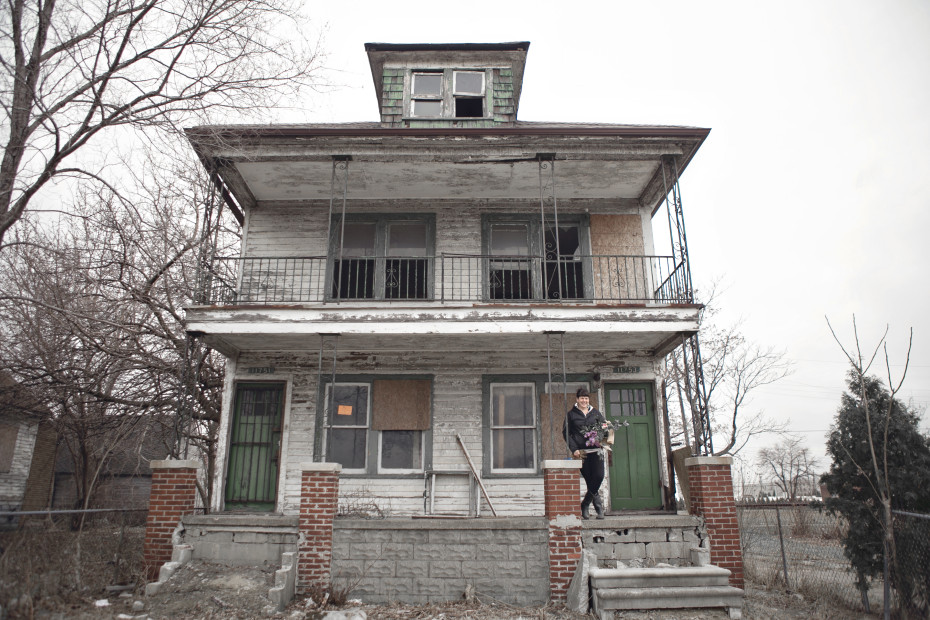 Help the Flower House project blossom and grow by supporting it this October…
Get tickets for $15 to the visit Flower House installation in Detroit, open for just one short and sweet weekend.
Reserve your seat at the dinner, Friday, October 16, 2015 for 150 individuals on the Flower House grounds. Florists will be giving a tour of the farm to dinner guests where you will be privy to the personal stories behind each room. Tickets are $175 each, with $15 of each purchase donated to Flower House deconstruction efforts.