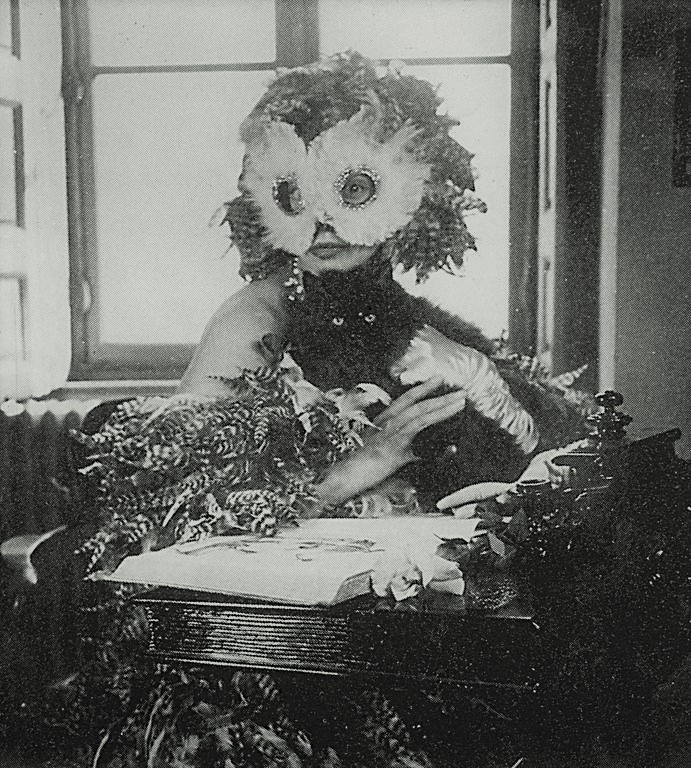 Bohemian "It Girl" of Paris, master of surrealist disguise and generally a badass female libertine, Leonor Fini was one of the most photographed people of the 20th century. And yet barely anyone I ask knows her name, even here in Paris, where she once ruled the bohemian Parisian art world, considered one of the few women to break into the French male-dominated surrealist movement.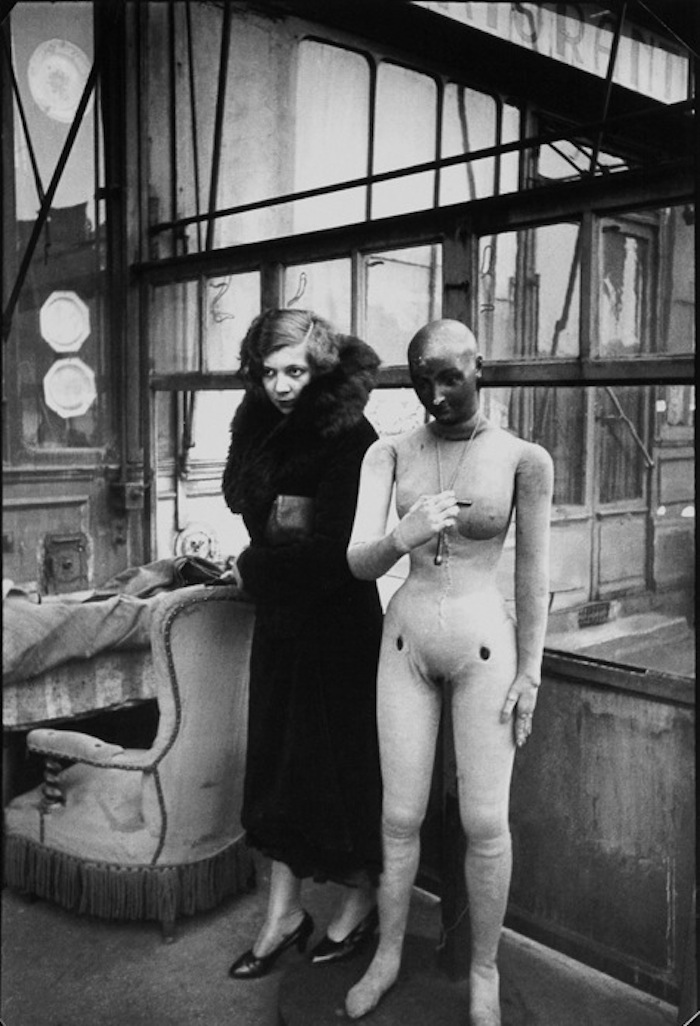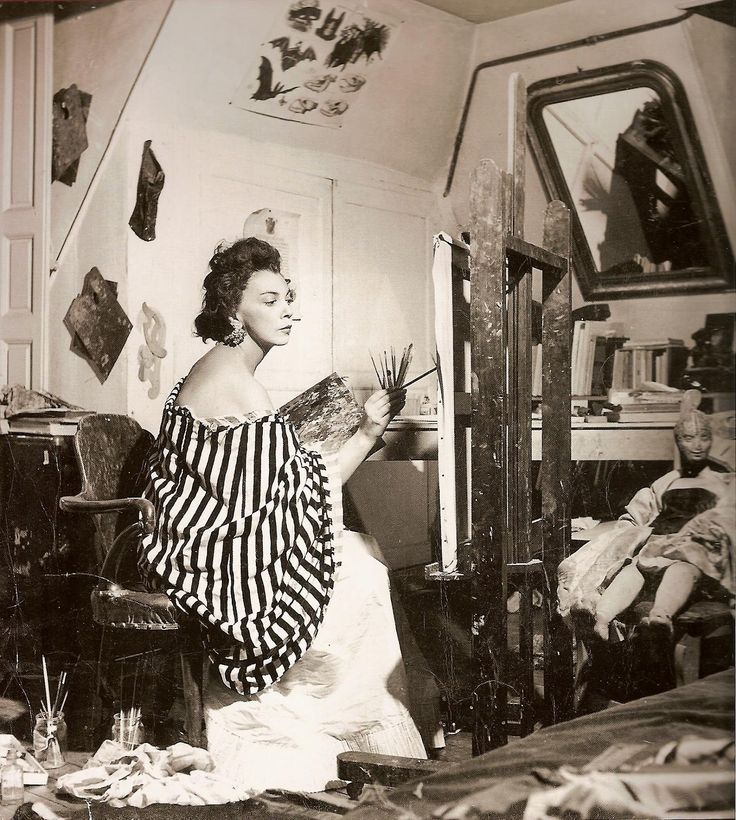 Pictured here in her Paris studio in 1952, the glamorous Argentinian-born painter moved to the city of light in 1932 and quickly began running in the same circle as Salvador Dali, Max Ernst (one of her many lovers), Picasso and Henri Cartier-Bresson, commanding the attention of any social scene she entered with her imposing beauty, vivacious character and flamboyant style.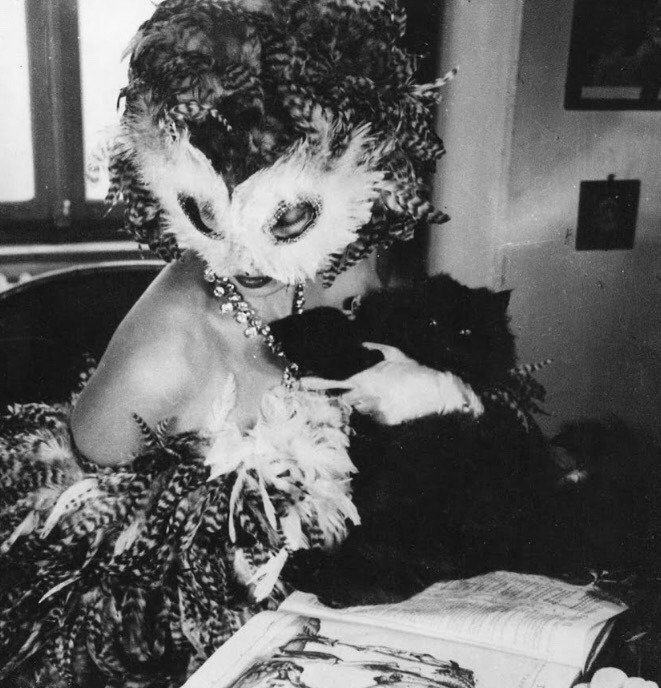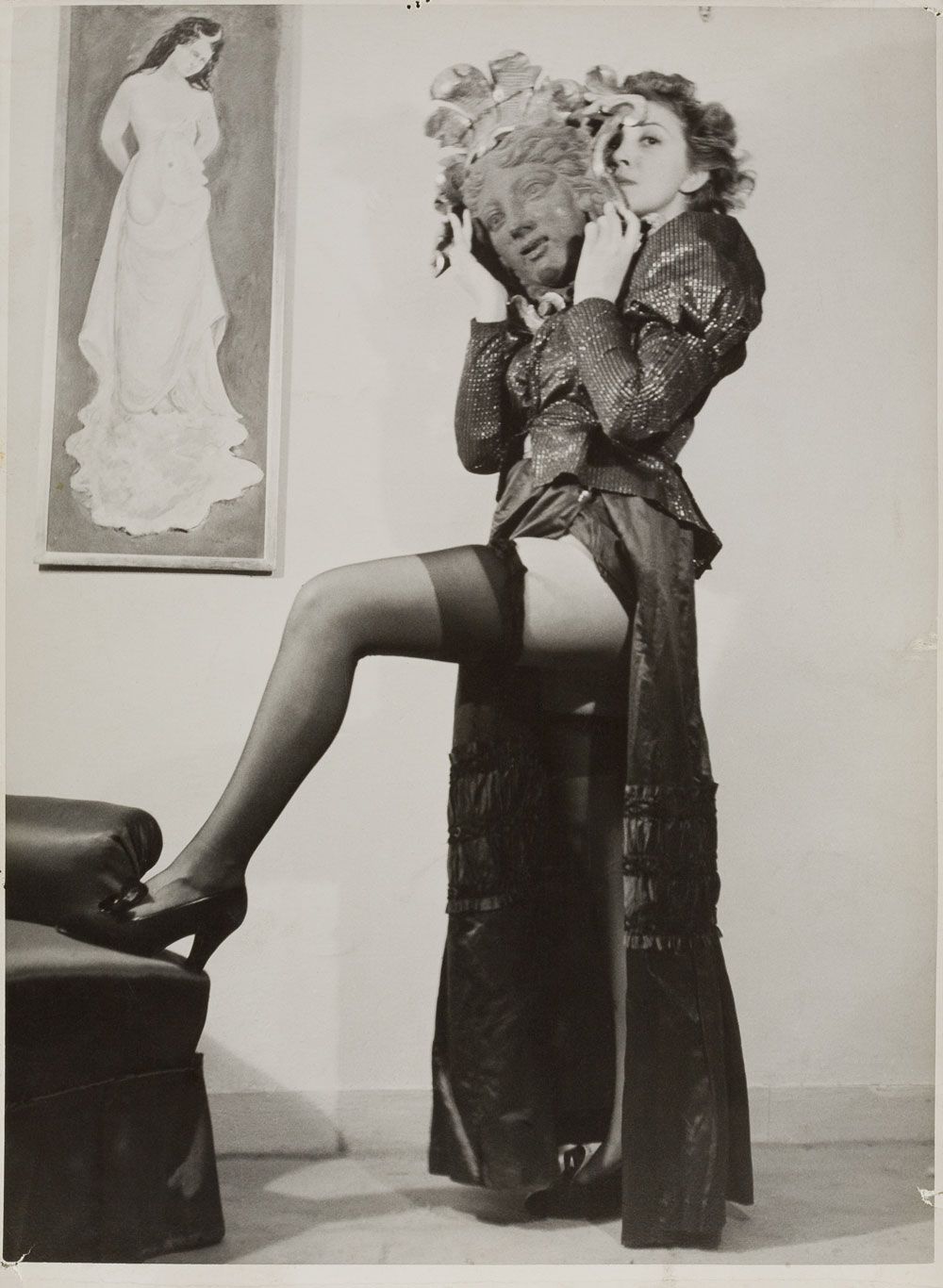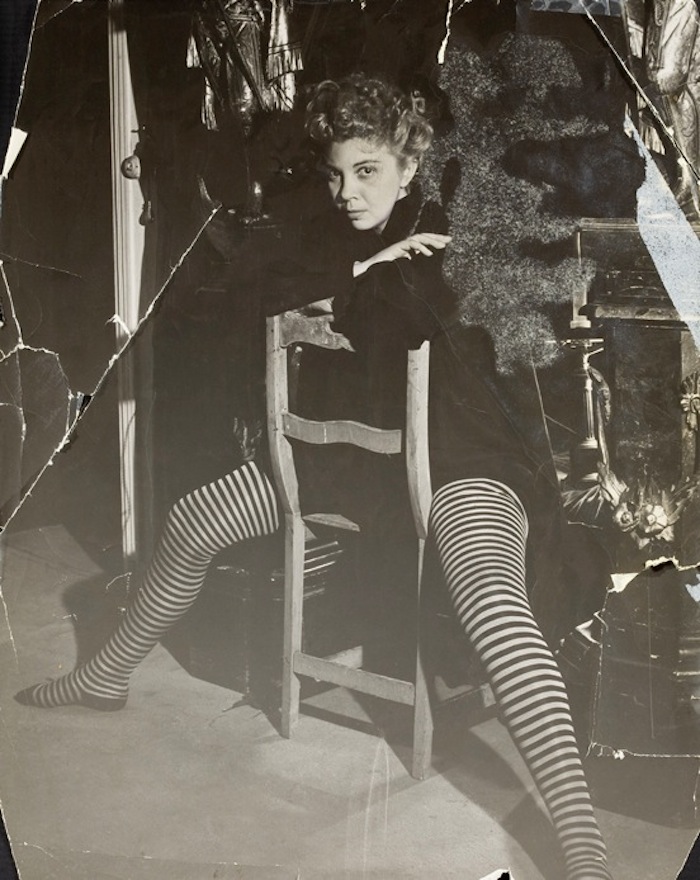 She had never had any artistic training and as a teenager, spent months at a time with her eyes bandaged shut after developing an ocular ailment. When the bandages were removed however, she had a deep urge to begin creatively expressing the inward visions she had experienced during her blindness, which led to her career as an artist painting women in positions of power and celebrating female sexuality. Never a slave to convention, she also produced the first erotic male nude ever painted by a woman, in 1942.
The art world was charmed by Fini and her unapologetic eroticism and began exhibiting her work alongside great surrealist names. She has been referred to as the female "Dali", although I prefer to think of her as more of a Parisian Frida Kahlo. But Leonor rejected being labelled or belonging to any group, particularly the surrealist movement, which was founded by André Breton, an unrepentant misogynist who believed women could not hold a central position in art.
Even Salvador Dalí was once quoted in a patronising assessment of her work: "Better than most, perhaps. But talent is in the balls".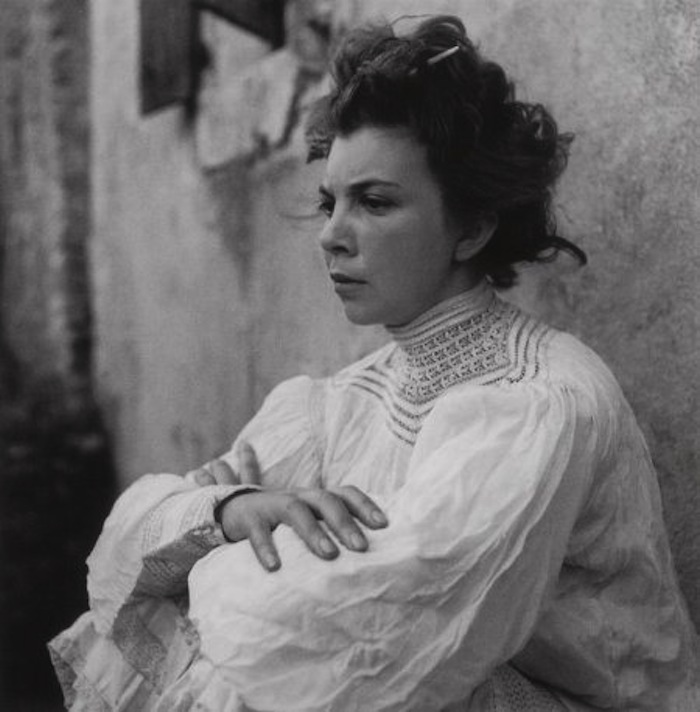 A feminist before her time and fiercely independent, Fini paved her own path. She was happy to be an outsider. Besides being a talented painter and a muse to so many of her surrealist peers, she also designed for the fashion world and created elaborate sets for the theatre and opera.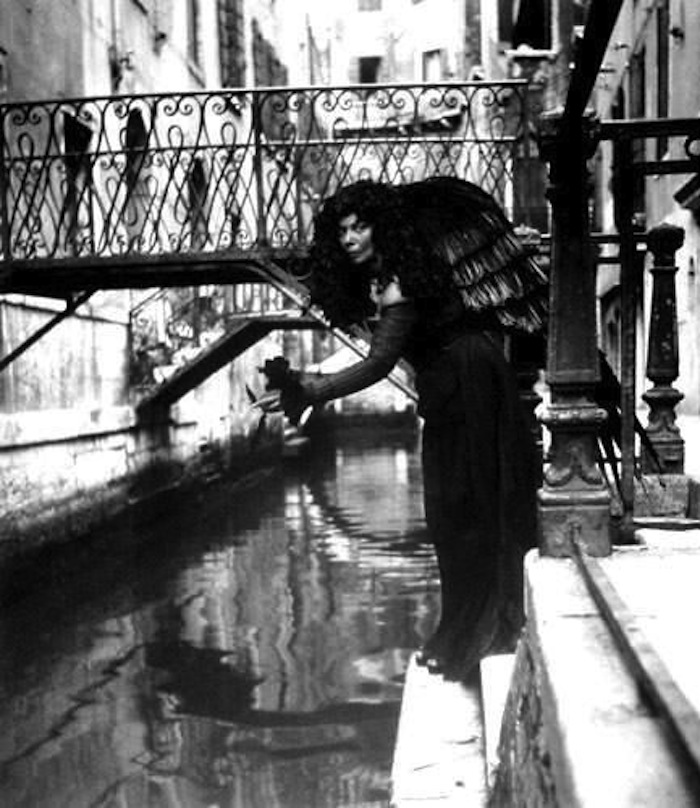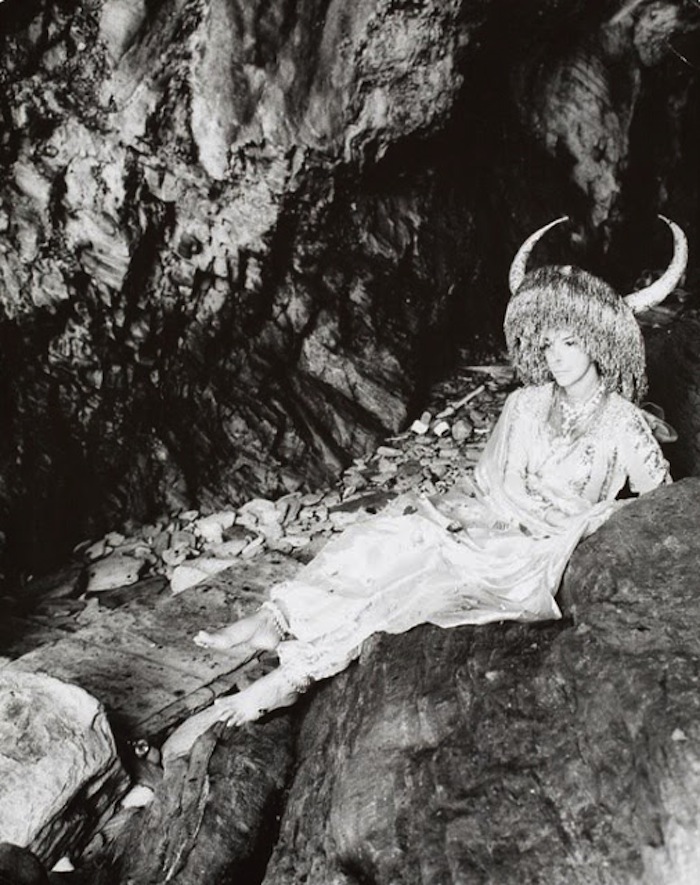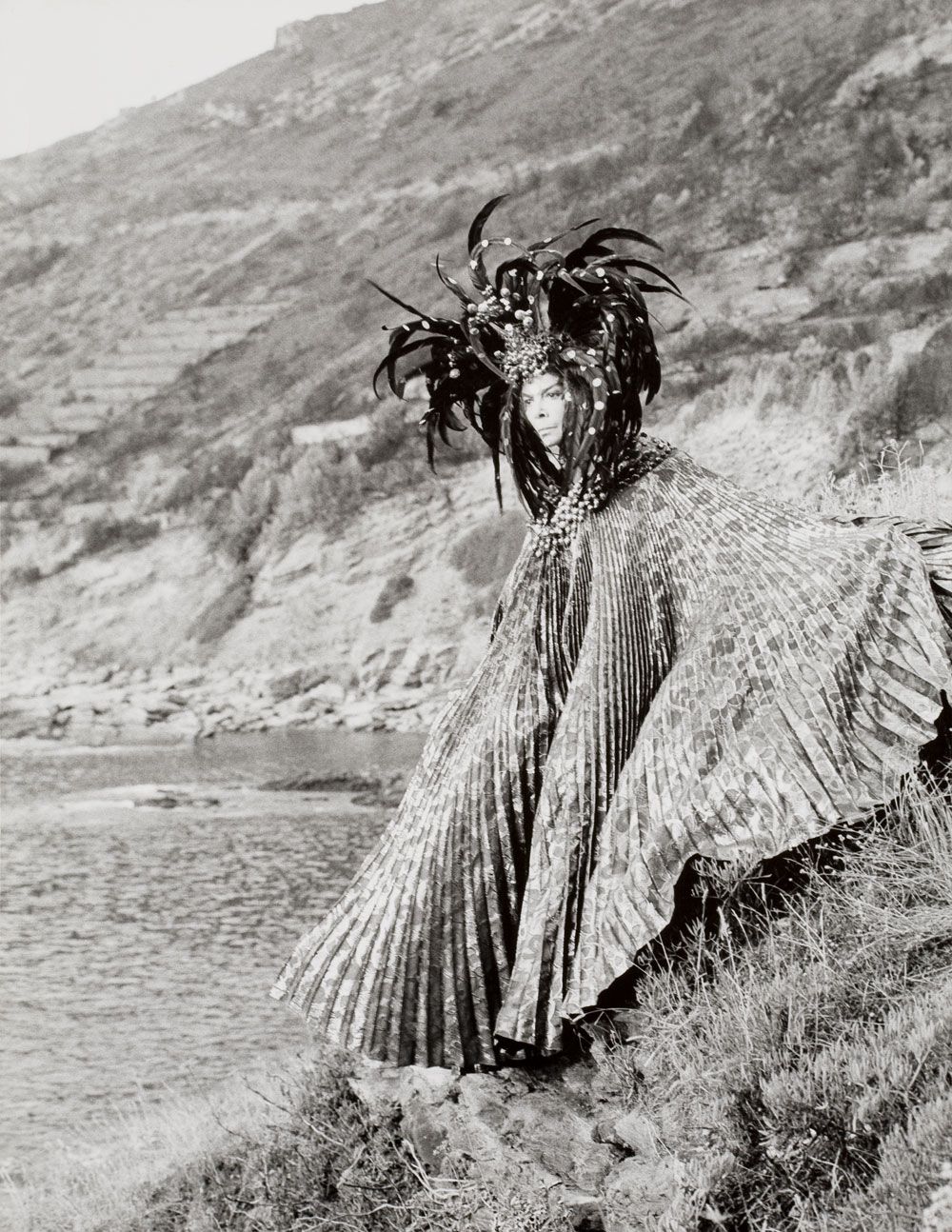 Fini was also the creator behind the iconic perfume bottle of Elsa Schiaparelli's "Shocking", which later became the indisputable inspiration for Jean Paul Gaultier's famous perfume bottles (picture to the left of Fini's original silhouette bottle design below).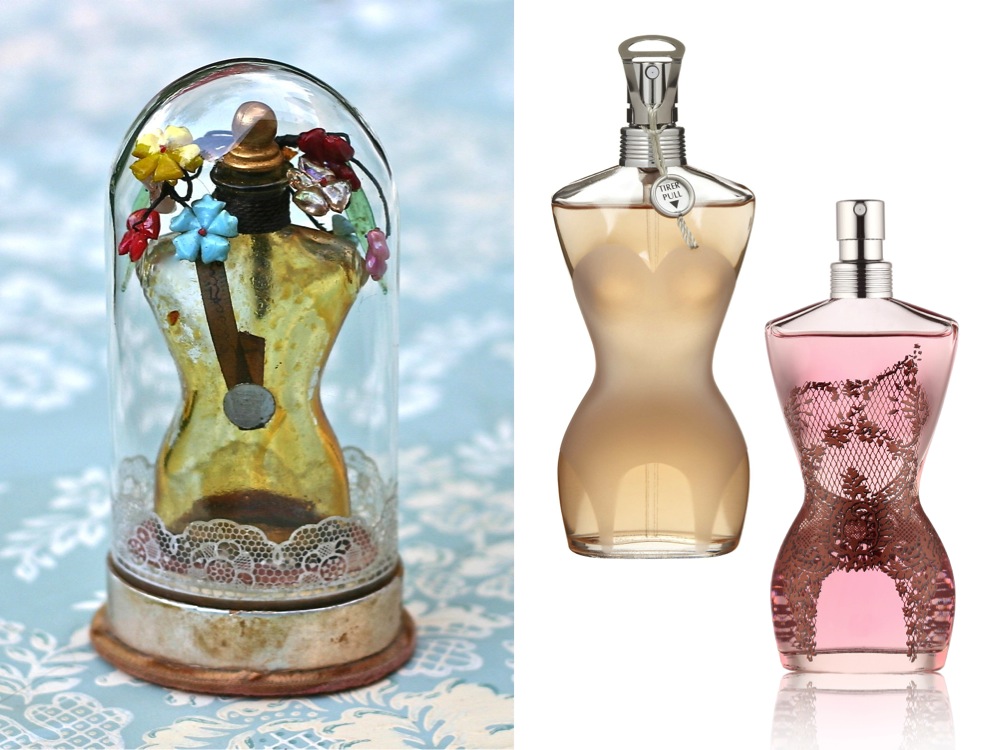 Leonor was once one of the most recognisable faces of bohemian Parisian society. She was at every party worth going to, garnering the spotlight in her extravagant outfits and appearing in all the society magazines around the world.
Fini pictured with Brigitte Bardot.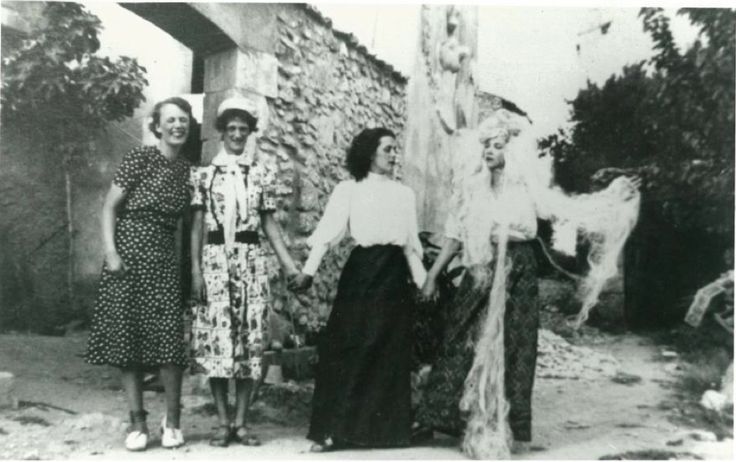 Fini, right with her inner circle.
Fini's eccentric "It Girl" image was often more familiar than her art, and she was more talked about posthumously for her eccentric lifestyle, open sexuality and infamous menage-a-trois relationships.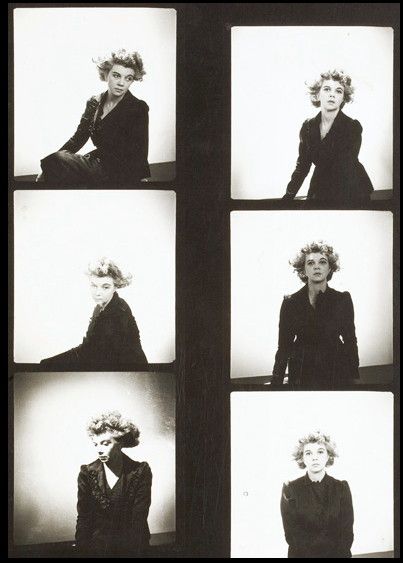 Openly bisexual and anti-marriage, she once said:
"Marriage never appealed to me, I've never lived with one person. Since I was 18, I've always preferred to live in a sort of community – A big house with my atelier and cats and friends, one with a man who was rather a lover and another who was rather a friend. And it has always worked."
Until her death in 1996 she lived in her Parisian apartment with her two lovers and beloved seventeen Persian cats, who shared her bed and, at mealtimes, were allowed to roam the dining-table selecting tasty morsels (the cats, that is).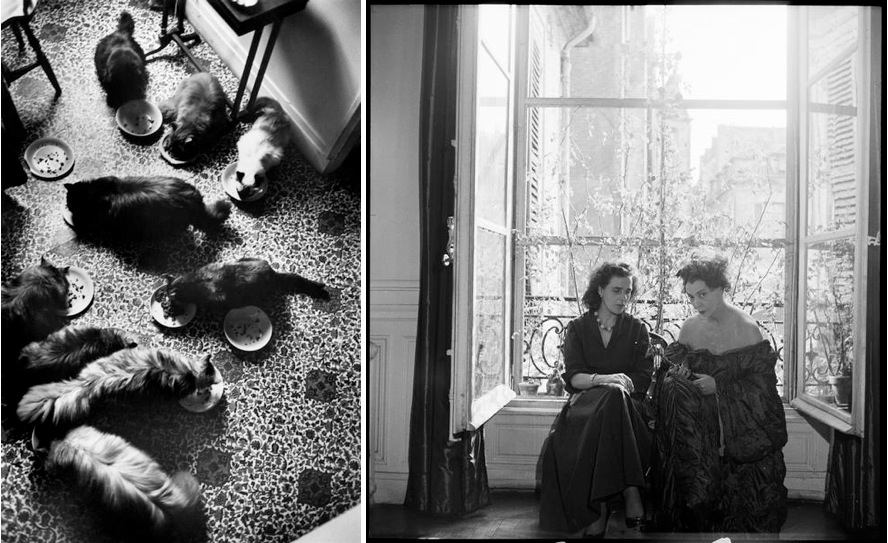 In her final years however, Fini's stock had fallen so much that the French government refused to accept her paintings in lieu of back taxes owed by her estate. In a world that had wanted to maintain that creativity is a male attribute, Leonor Fini and her art had fallen into obscurity.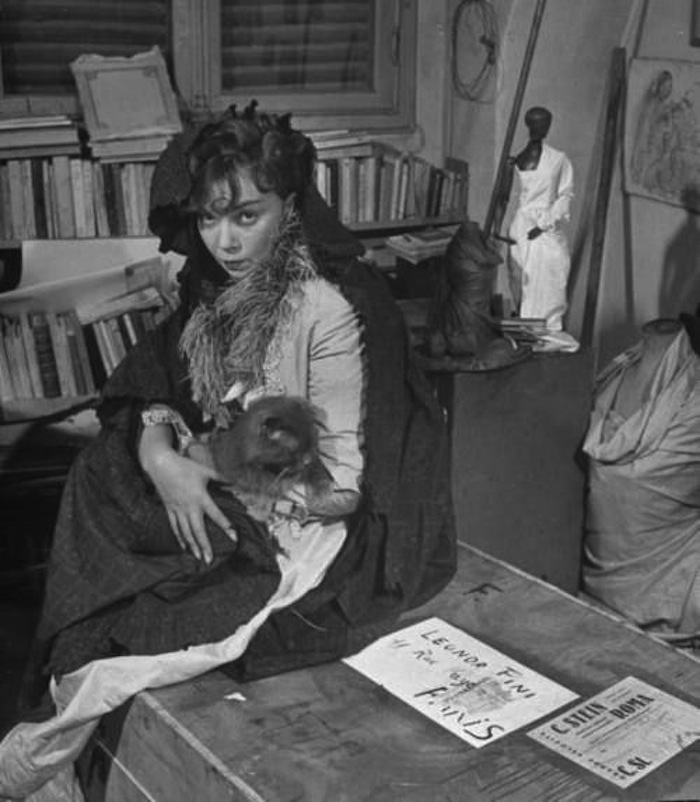 The Art Dealers Association of America called her "…the most undervalued artist of the 20th Century".
So I think it's time to rescue this forgotten Parisian "Frida Kahlo" from obscurity. Let's get familiar if you're not already, with the legacy and art of a lost bohemian queen of the Paris art world…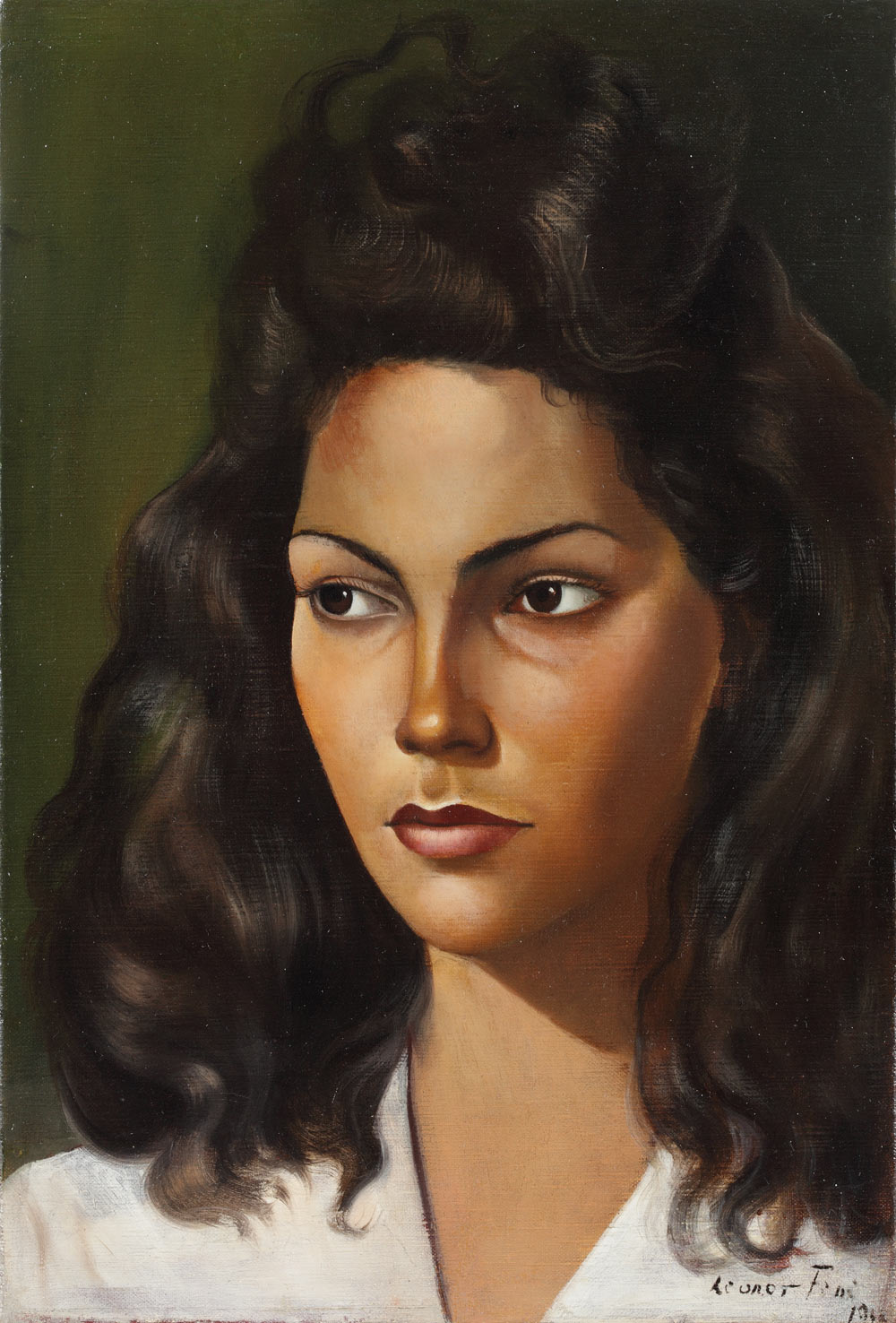 Portrait de femme, 1941, self portrait.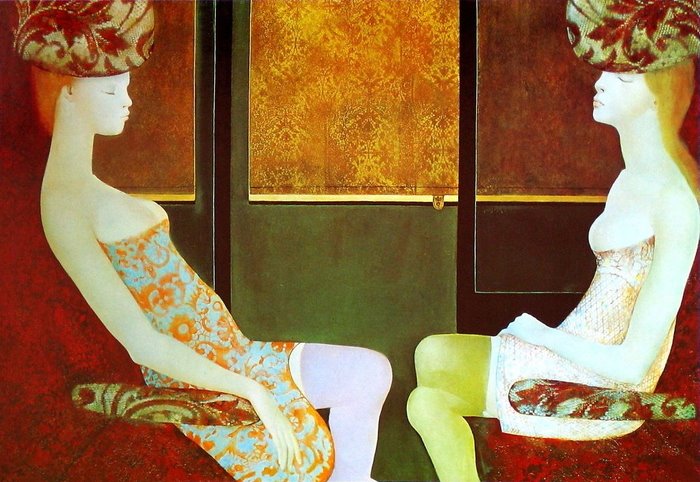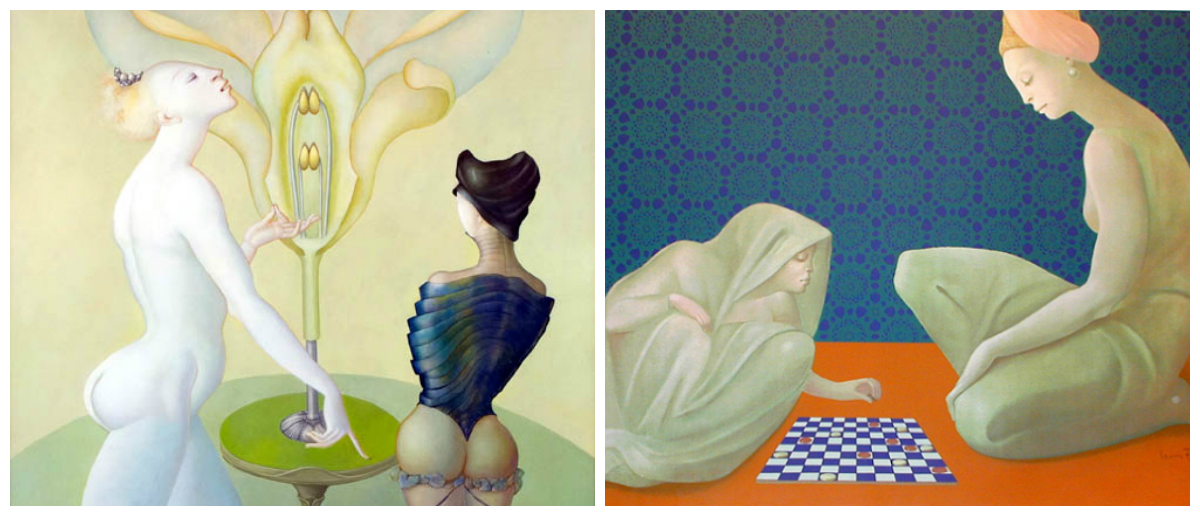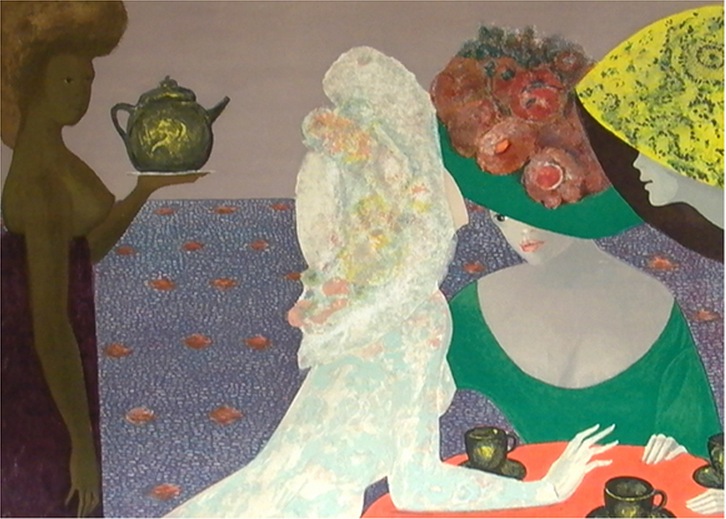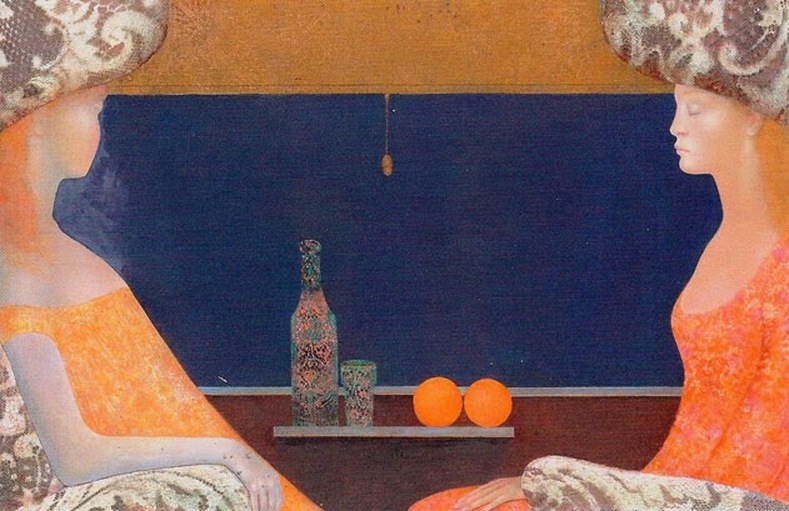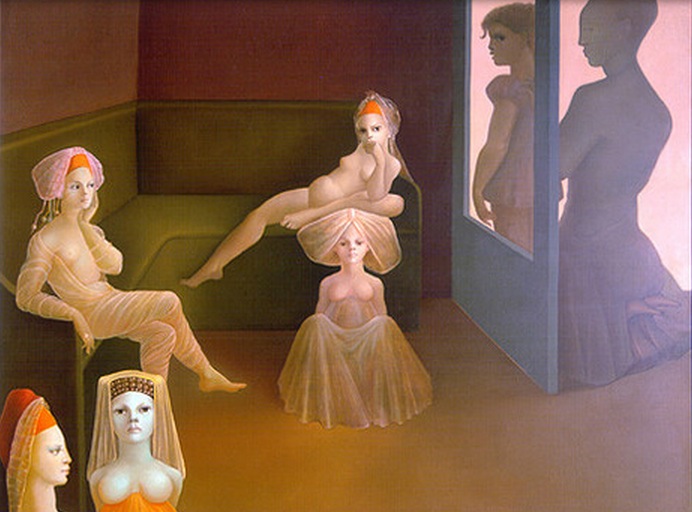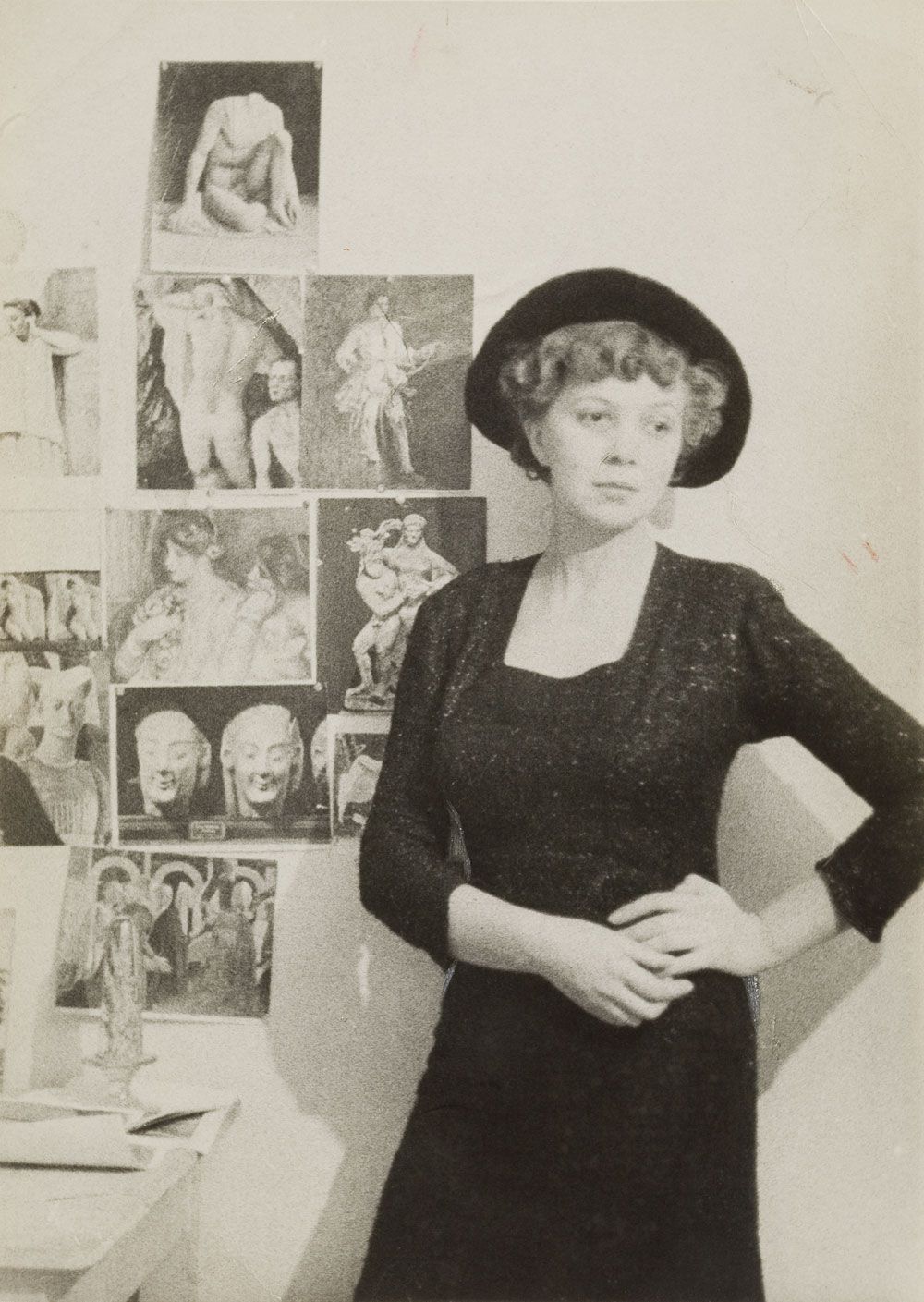 In 2011, a book was released on Fini written by her friend and art critic Peter Webb. Sphinx: The Life and Art of Leonor Fini is a surprising and beautiful addition to any coffee table that likes to introduce its guests to forgotten icons of the past.
If you're in New York City, head to the Museum of Sex's exhibit, Leonor Fini: Theatre of Desire, 1930-1990. (On view from September 28, 2018 – March 4, 2019).