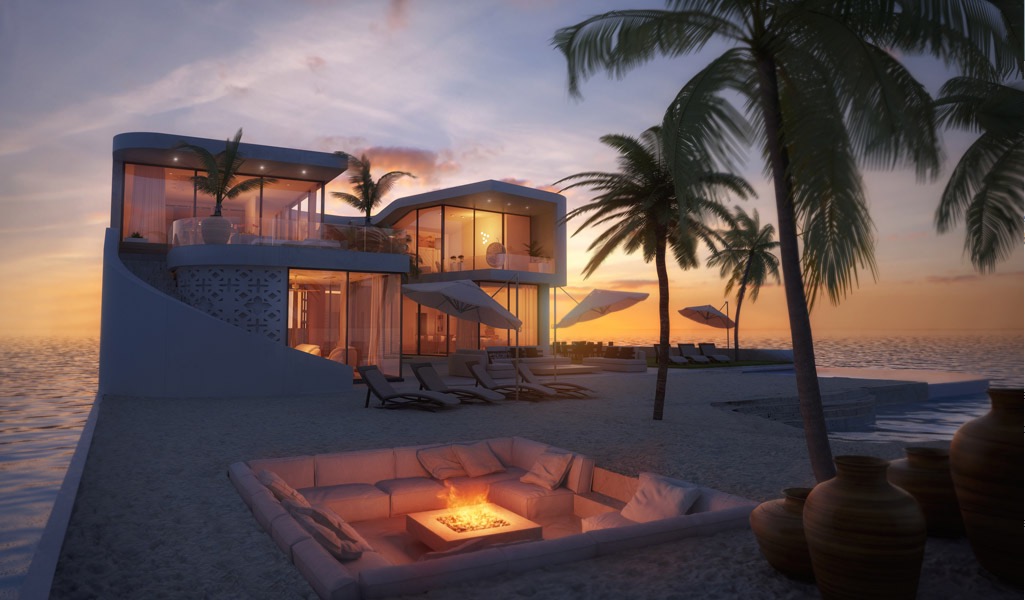 It's the kind of scenario that comes straight out of a science-fiction movie set in the future, where the polar ice caps have melted and everyone is living on manmade islands drifting in the ocean, sailing the Earth. But of course for the 1%, their apocalyptic "Waterworld" looks a little more 5 star…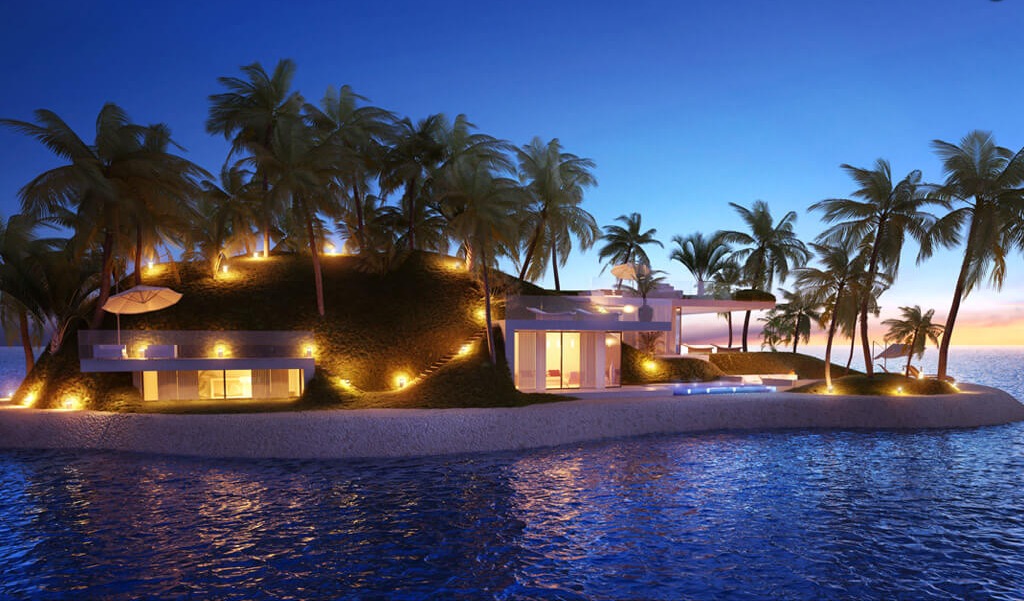 No longer just a Hollywood fantasy, Christie's International real estate are now selling private floating islands to buyers that will be able to customise the size, shape, style of their own portable residences, and even pick the location.
"Whether you prefer a romantic styled island surrounded by natural green, your own tropical island with white sandy beaches or a modern urban contemporary styled island, it is up to you!", proposes the Amillarah Private Islands project.
As futuristic as the idea sounds, the Dutch have have been living on floating houseboats since they were first introduced to Amsterdam's canals in 1869, so it doesn't come as much of a surprise that a specialised developer based in the Netherlands, Dutch Docklands, are behind the project with Christie's. Since 2005, the company has been coming up with creative solutions to deal with rising sea levels in various countries, particularly in the Maldives, and actively conducting and sharing research in their field.
Teamed up with the leading designer in the world for bespoke floating islands (yet I can't imagine there's too much competition at this point), Christie's new breed of holiday homes will be self-sustainable, 'scarless', safe from rising sea levels and free from environmental impact. So far, the Maldives have signed up to harbour 10 islands, while Miami and Dubai will be be boasting more than 30 floating homes around their waters.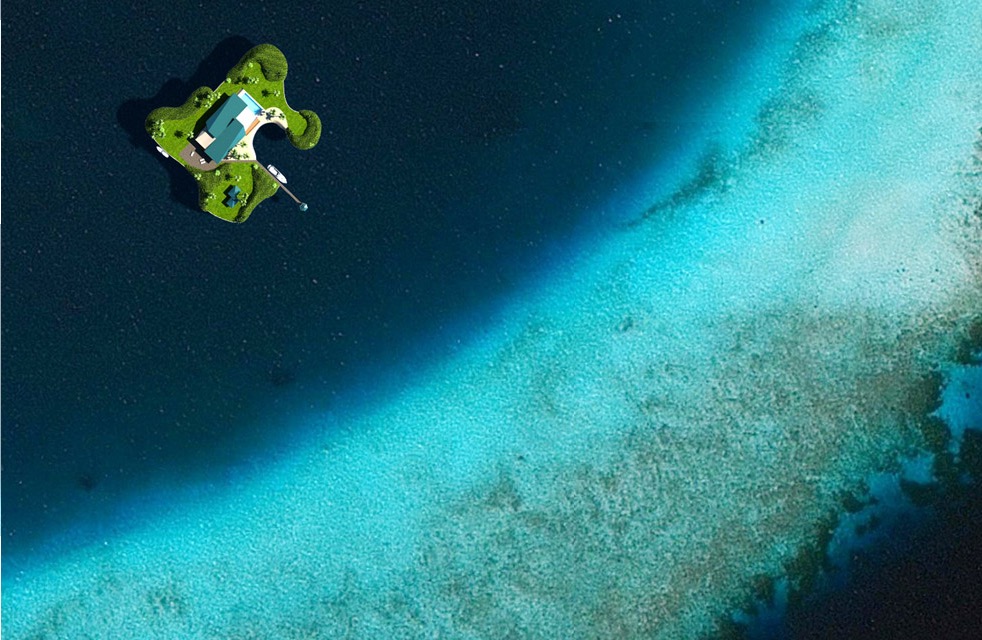 Also on board is the famous oceanographer Jean-Michel Cousteau "to investigate new and better ways to enhance the reaction of artificial reefs below the islands and to create new habitats". Not only that, Amillarah has a created a foundation to ensure not just the 1%, but the least privileged in this world can still benefit from their technology and Dutch expertise by creating safe and sustainable floating solutions for vulnerable communities around the world.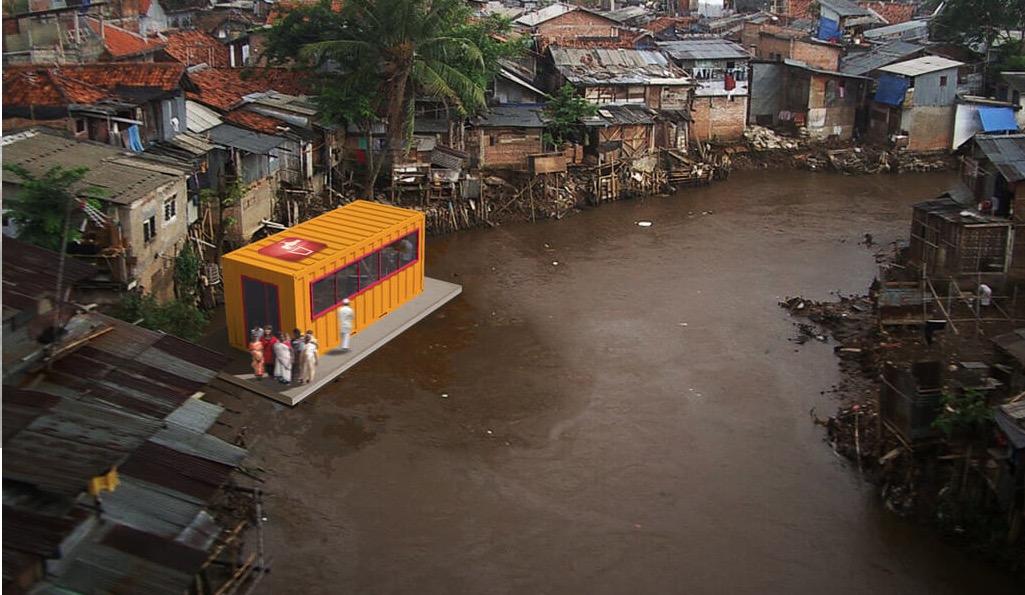 They're making it really hard for me not to like this whole idea. Although they did make this incredibly cheesy video for us to get a kick out of…
Discover more (and drool over the idea of) the Amillarah Private Islands.