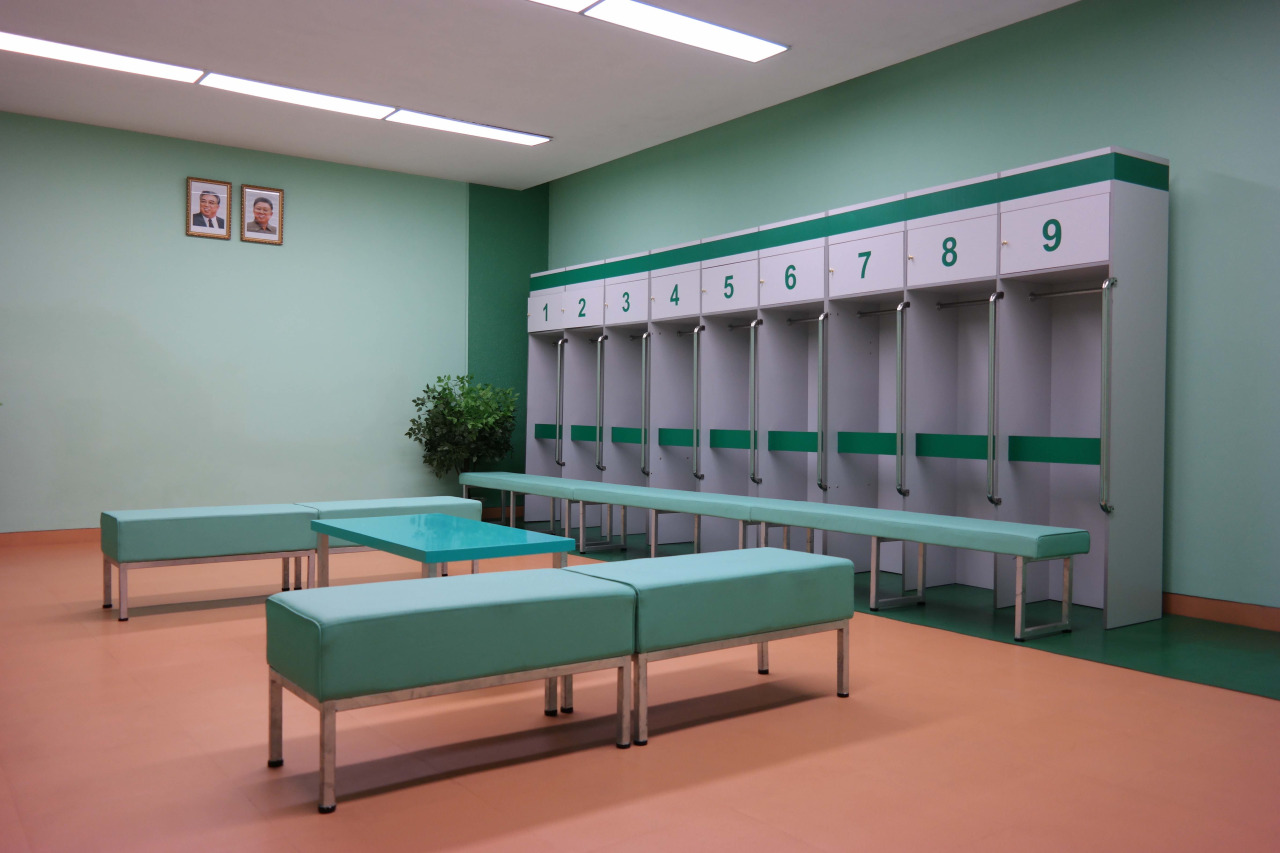 I'm quite sure this room reminds me of a new design restaurant I went to recently and thought was so cool, that I didn't really care what the food tasted like or how much they were charging me for "locally-sourced rice".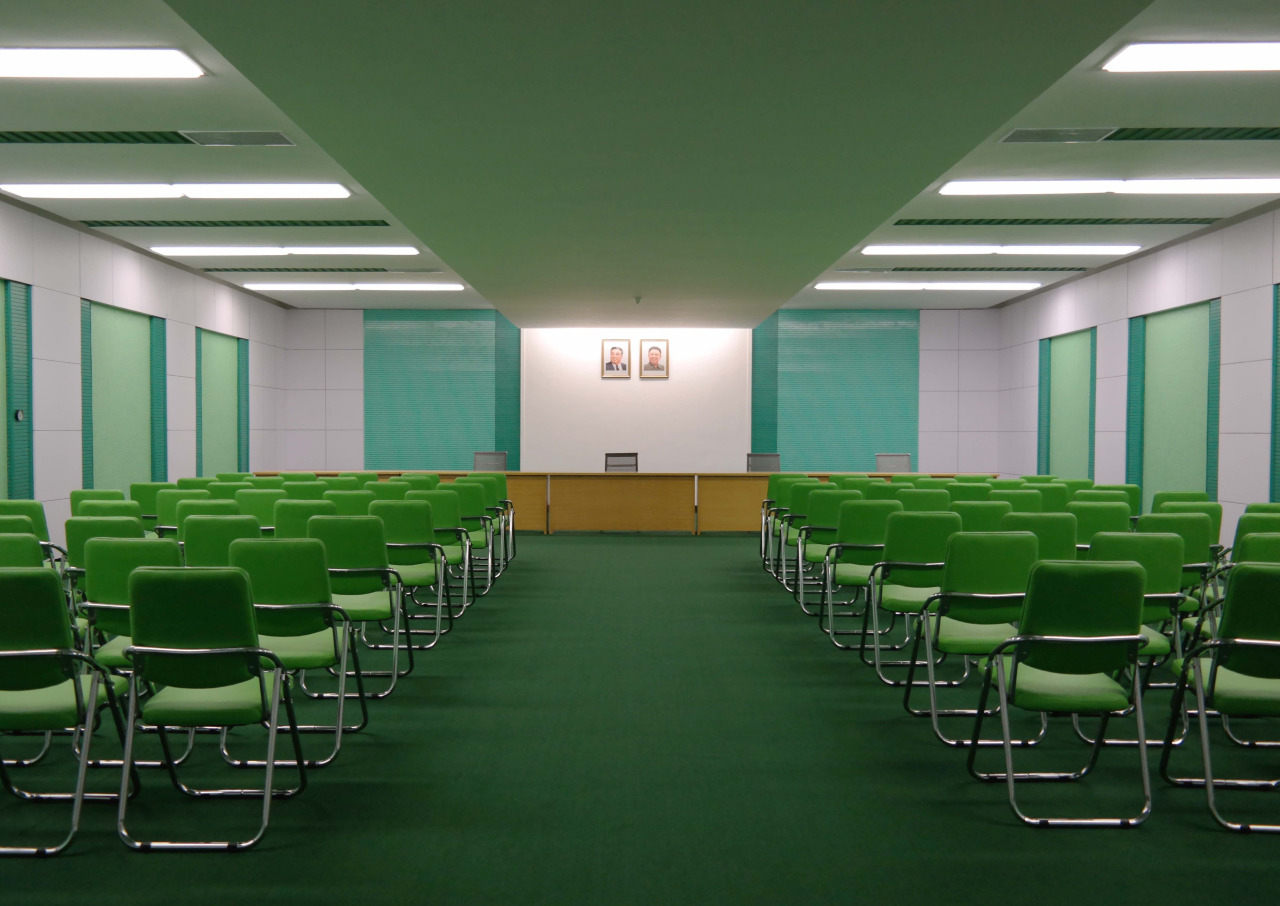 Slowly but surely, we seem to be moving from the old world Parisian café replicas and small town general store-inspired boutiques on every corner to suddenly looking like North Korea might be the new black.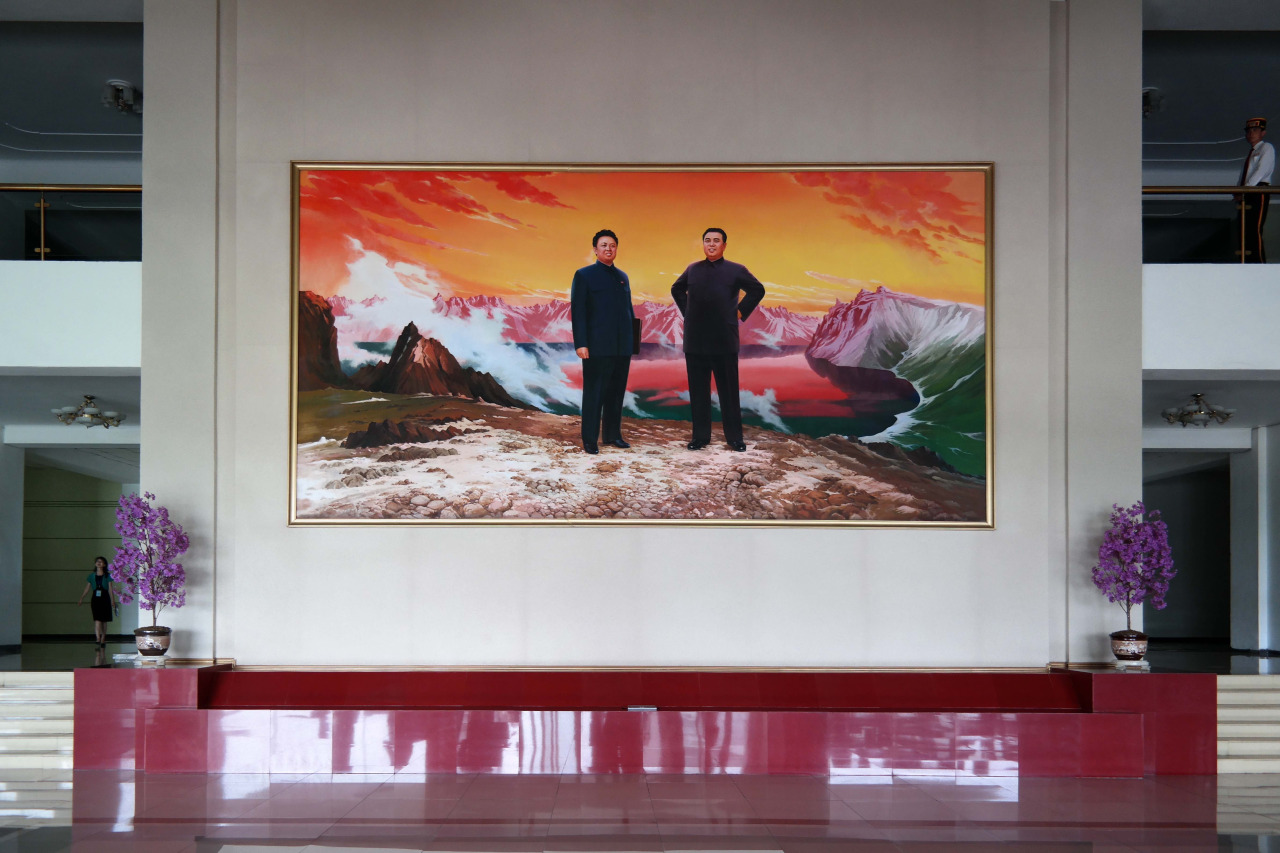 I stumbled upon a Tumblr today dedicated entirely to pictures of North Korean interiors. Photographer and writer Oliver Wainwright set up the site after he made his first trip to the hermit kingdom and found himself drawn to the Soviet-era fittings, the carefully framed symmetry so often employed in Anderson's films and that unmistakable "Kindergarten Kitsch", a term which I find sounds so delightful and sinister at the same time.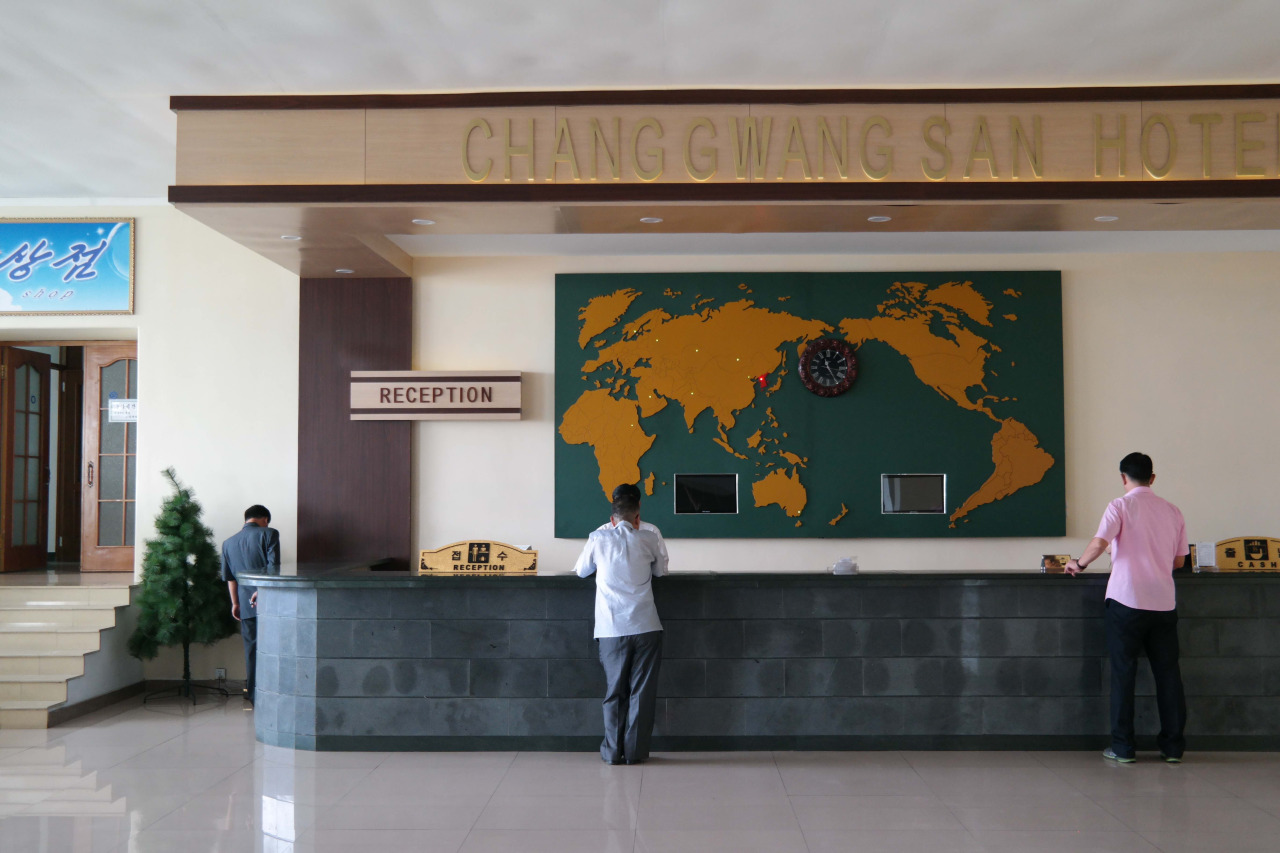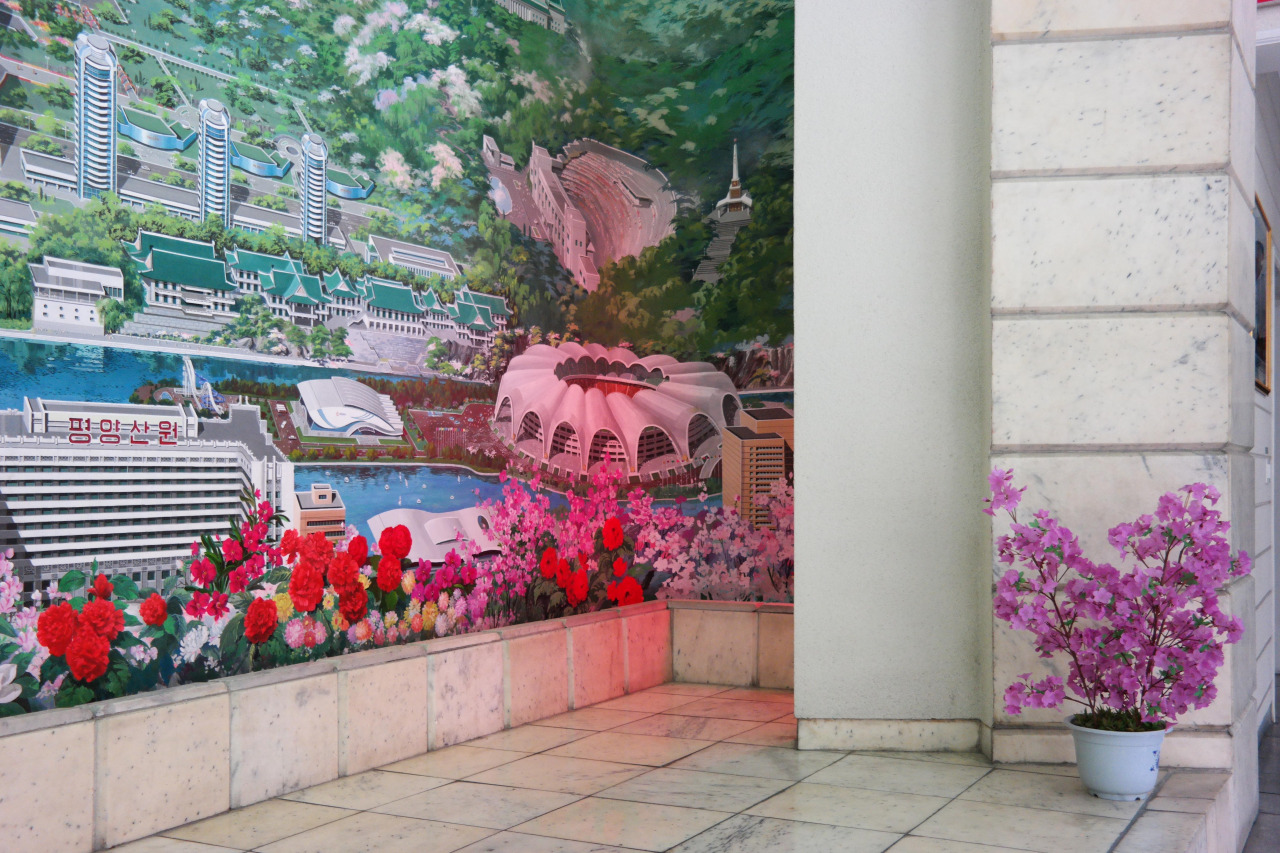 From an article the photographer wrote for the Guardian on his visit, he commented that "there is a peculiarly consistent style of preschool colour schemes … a symphony of pastel-coloured confections iced with curvaceous plastic mouldings… Kindergarten kitsch is the logical next step for a regime intent on projecting an image of carefree prosperity. It is architecture as anaesthetic, a powerful tool for the state to infantilise its people."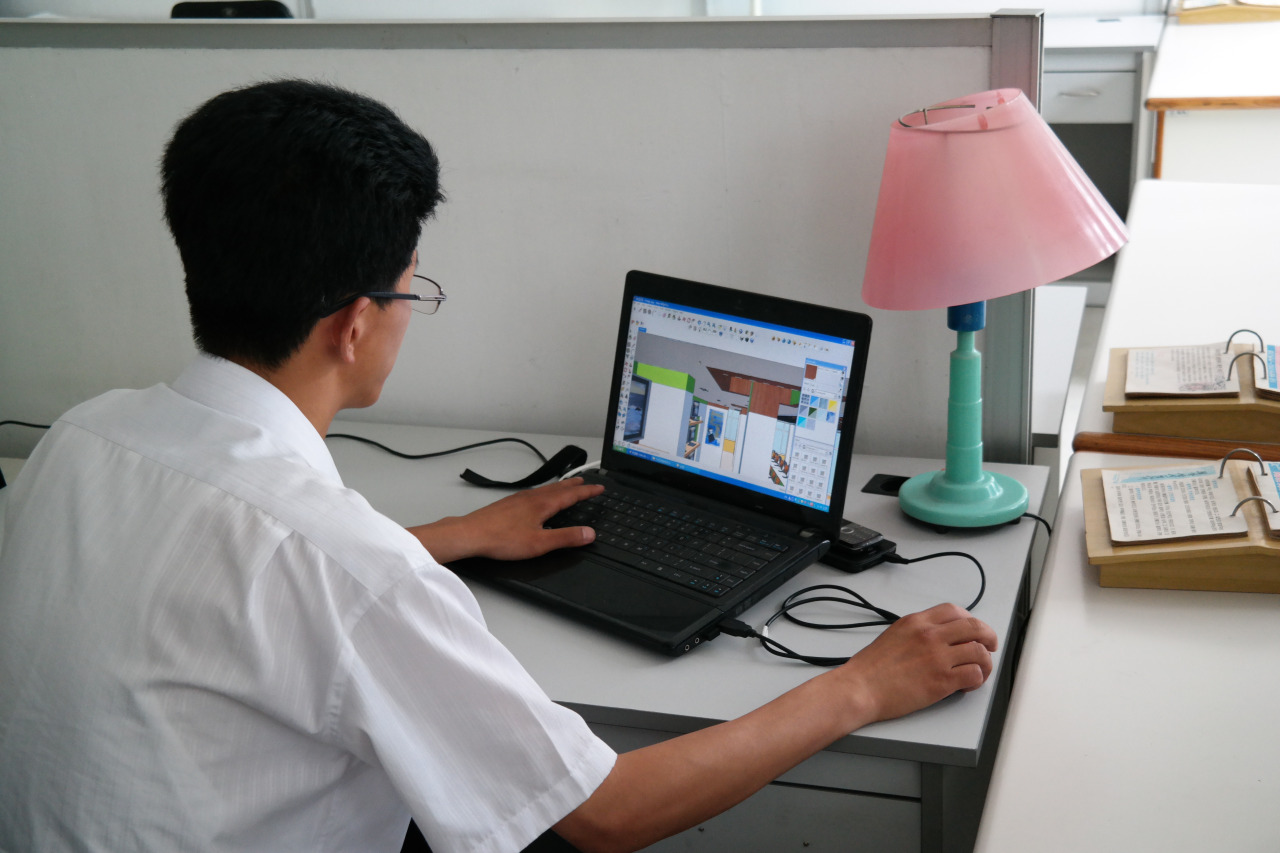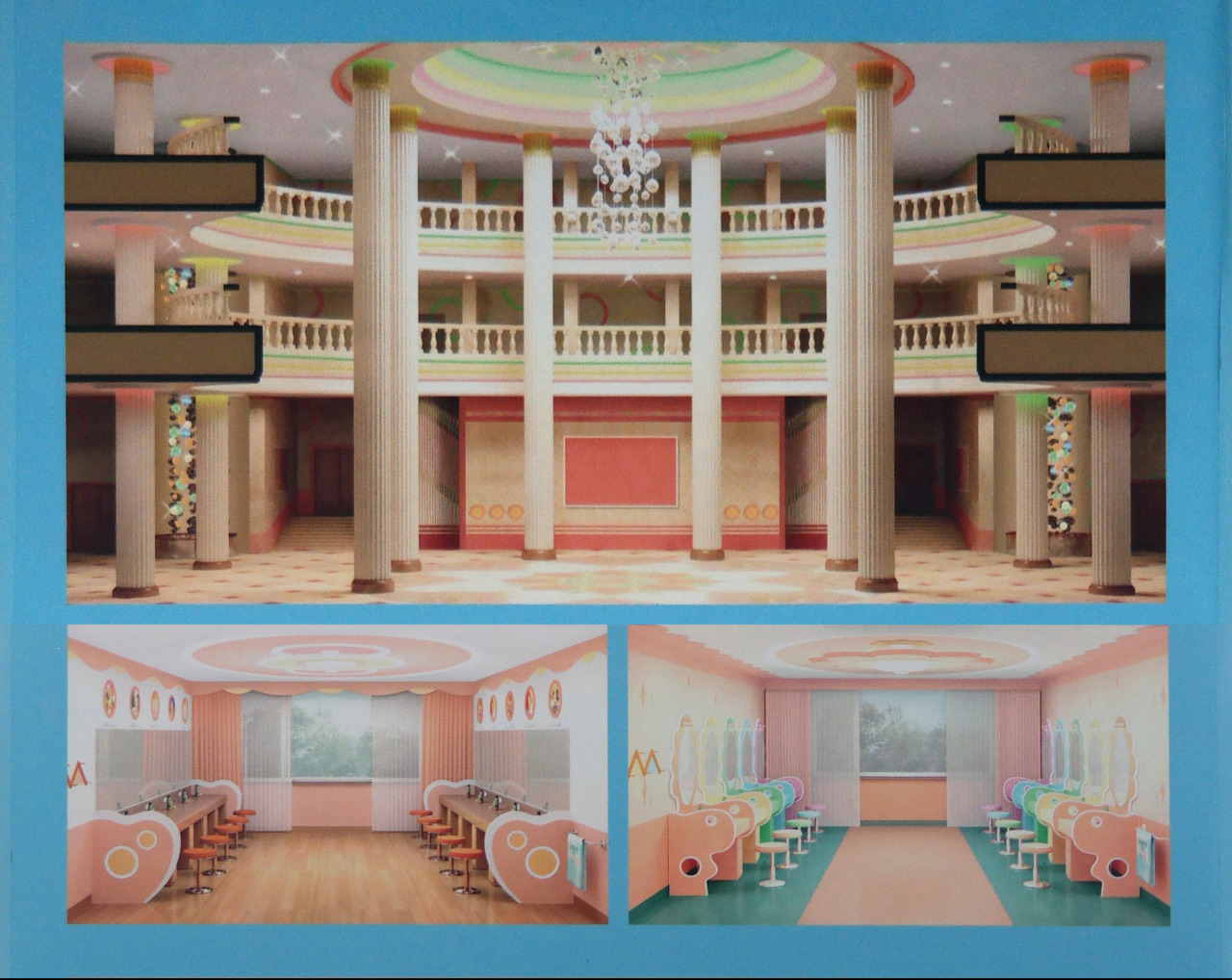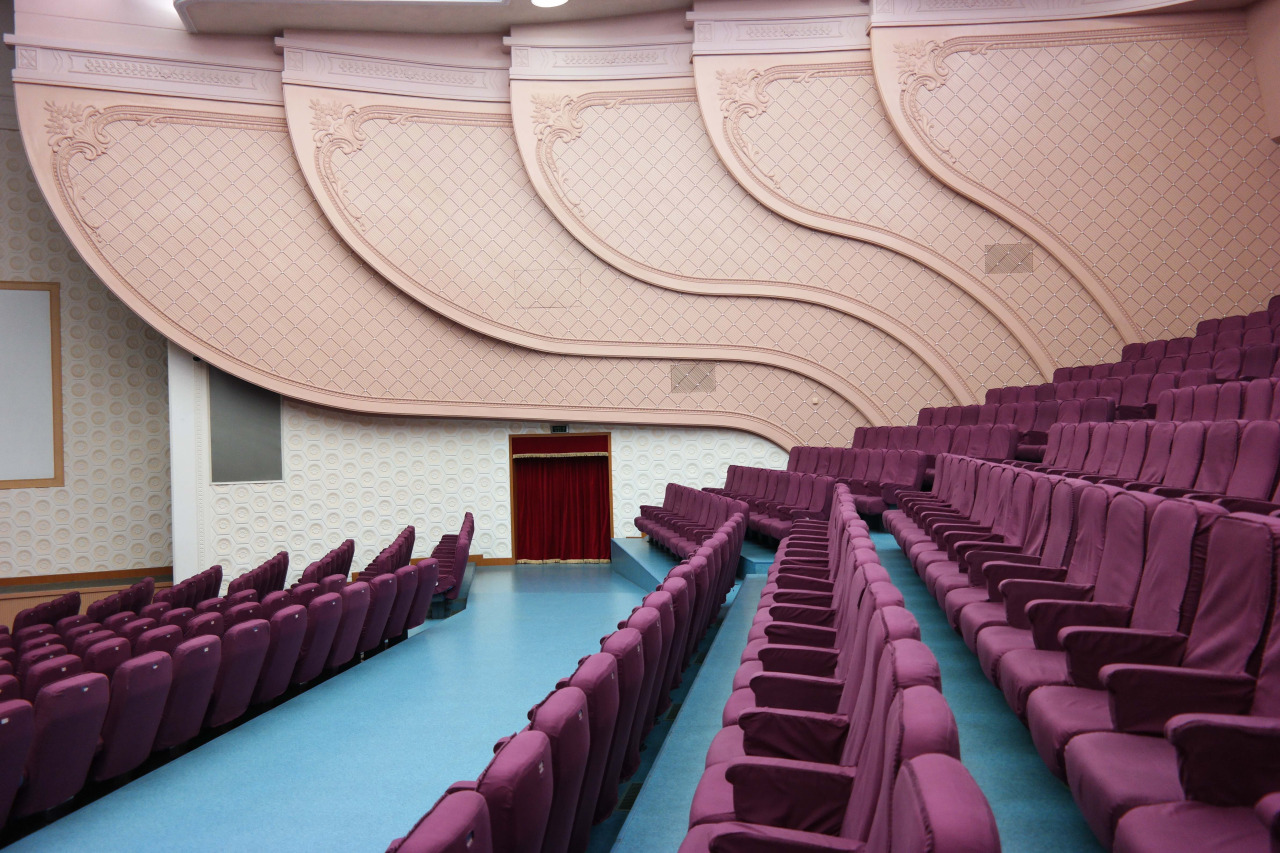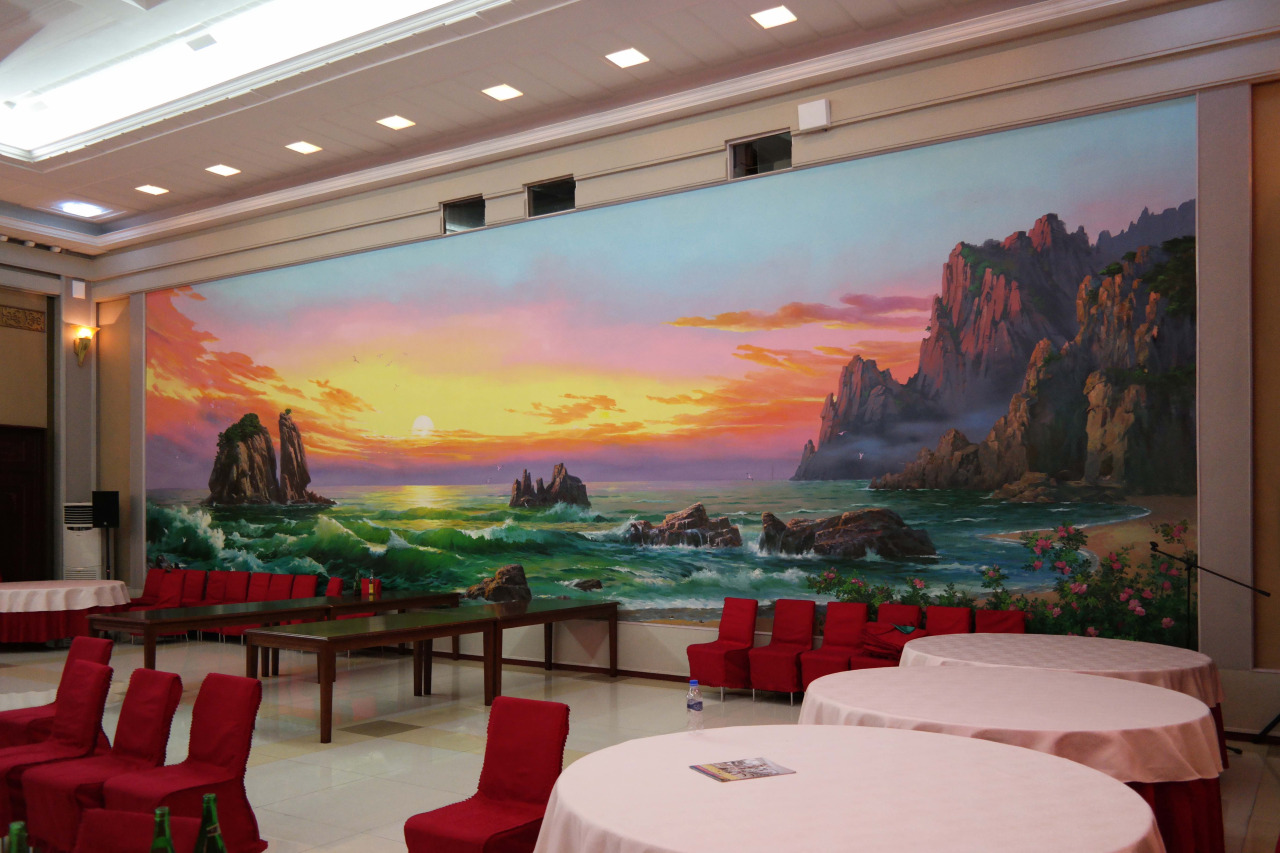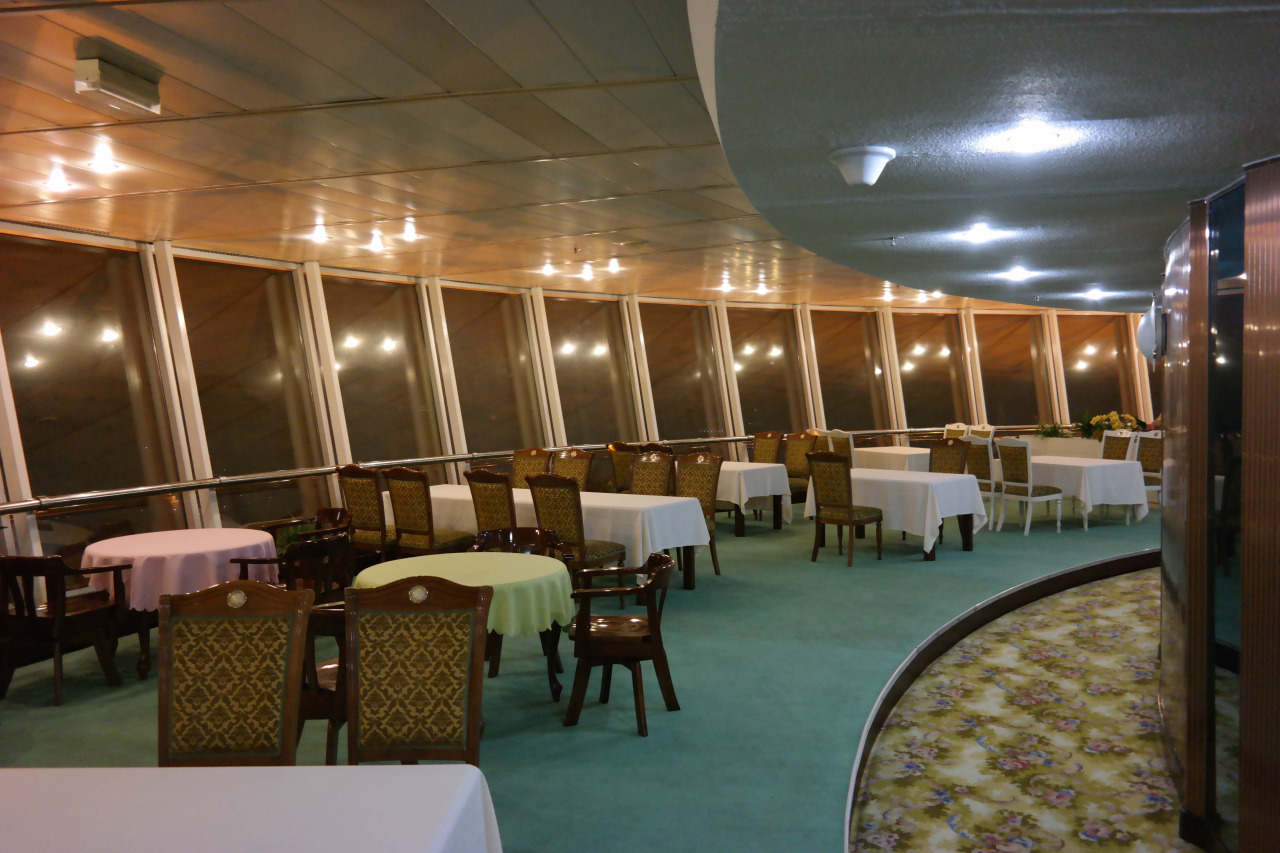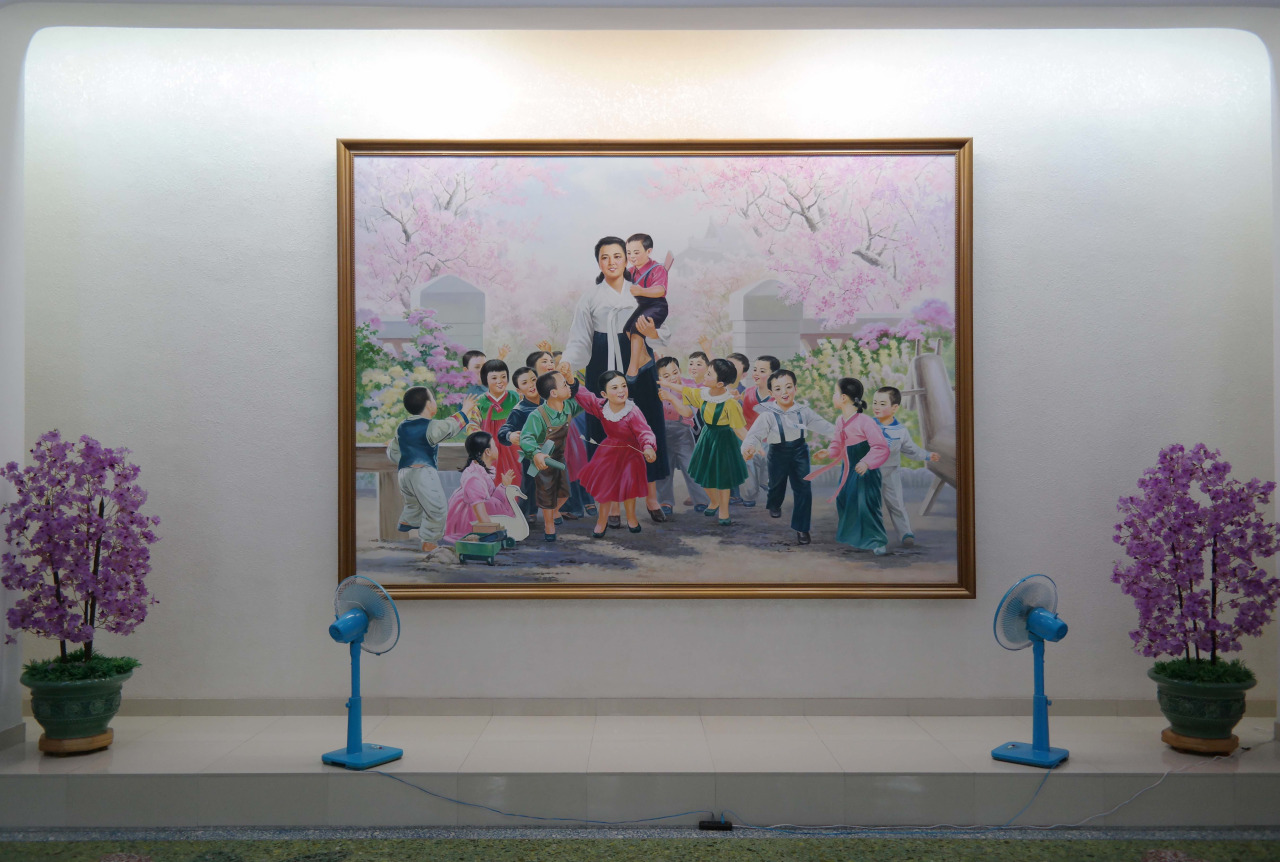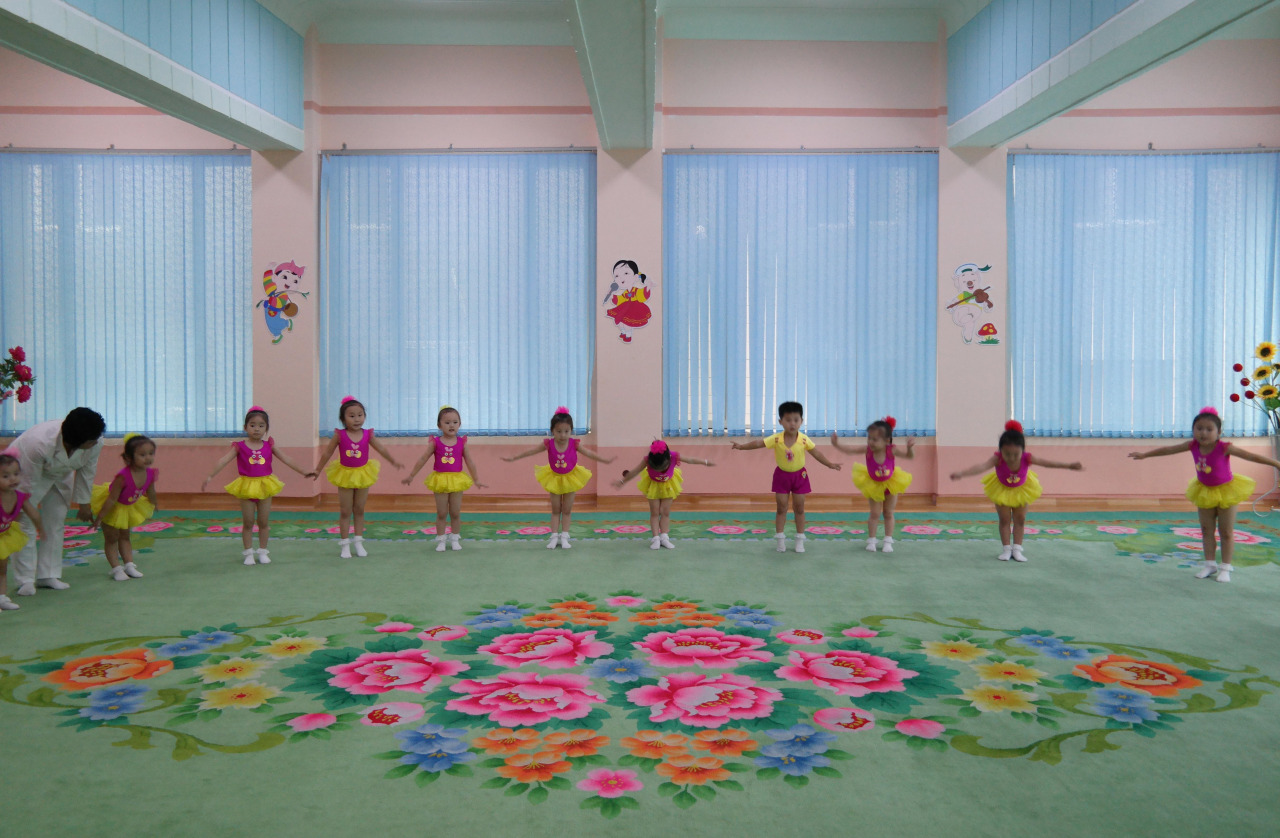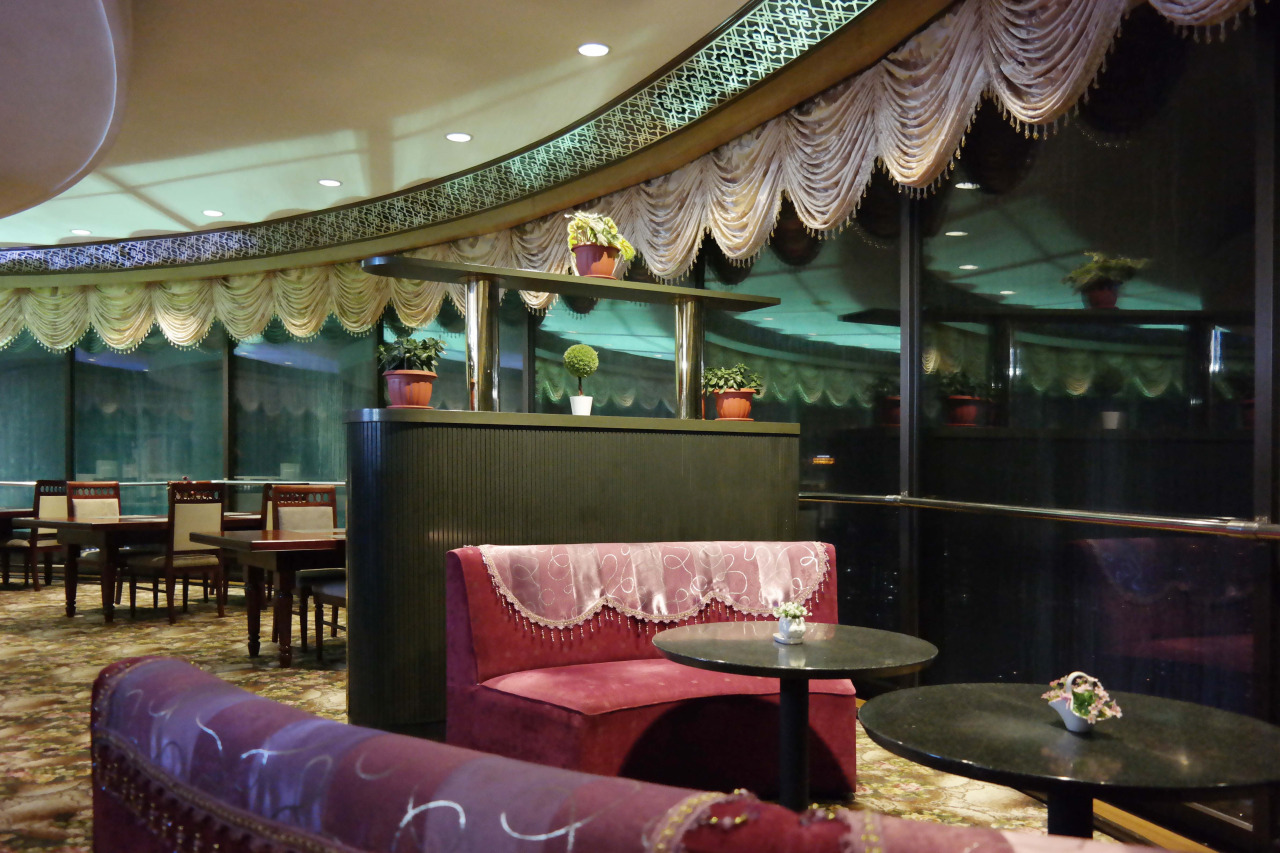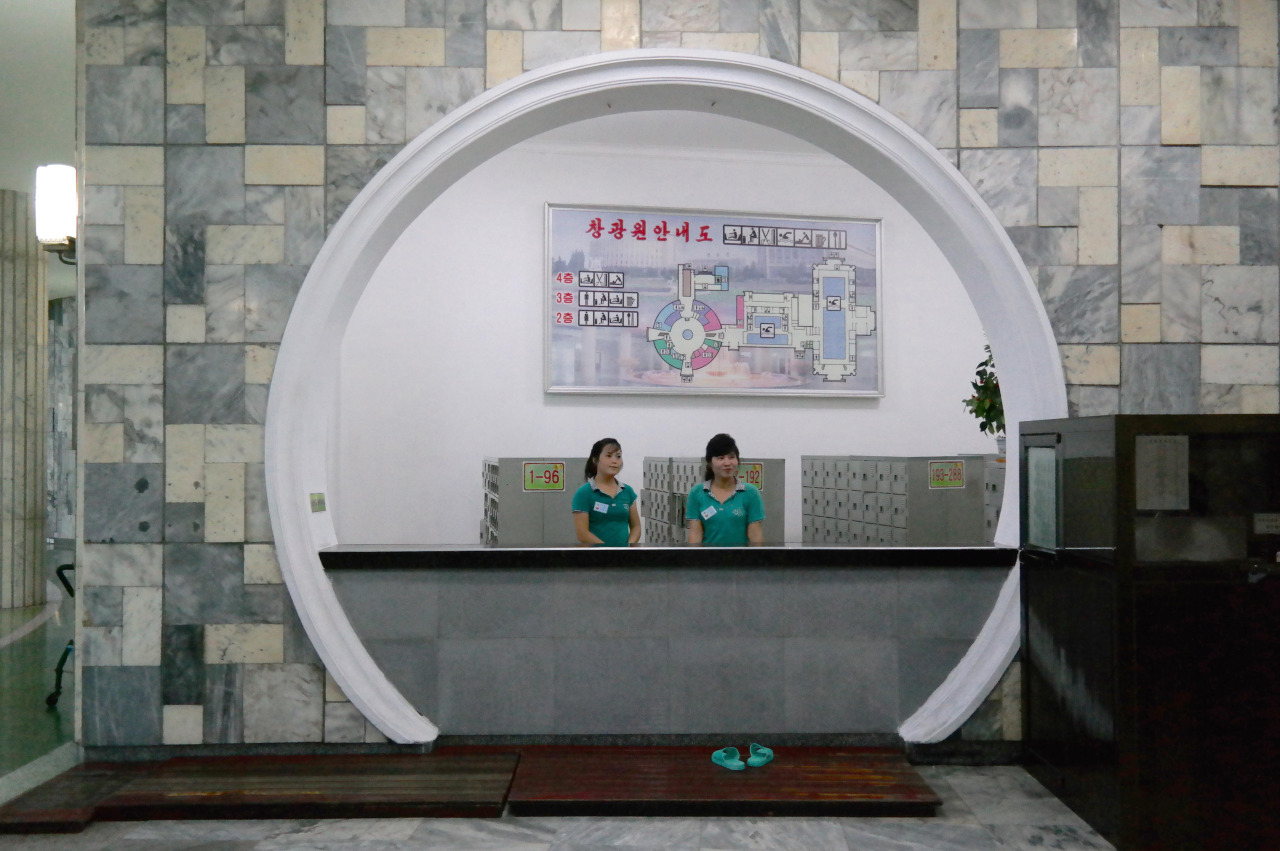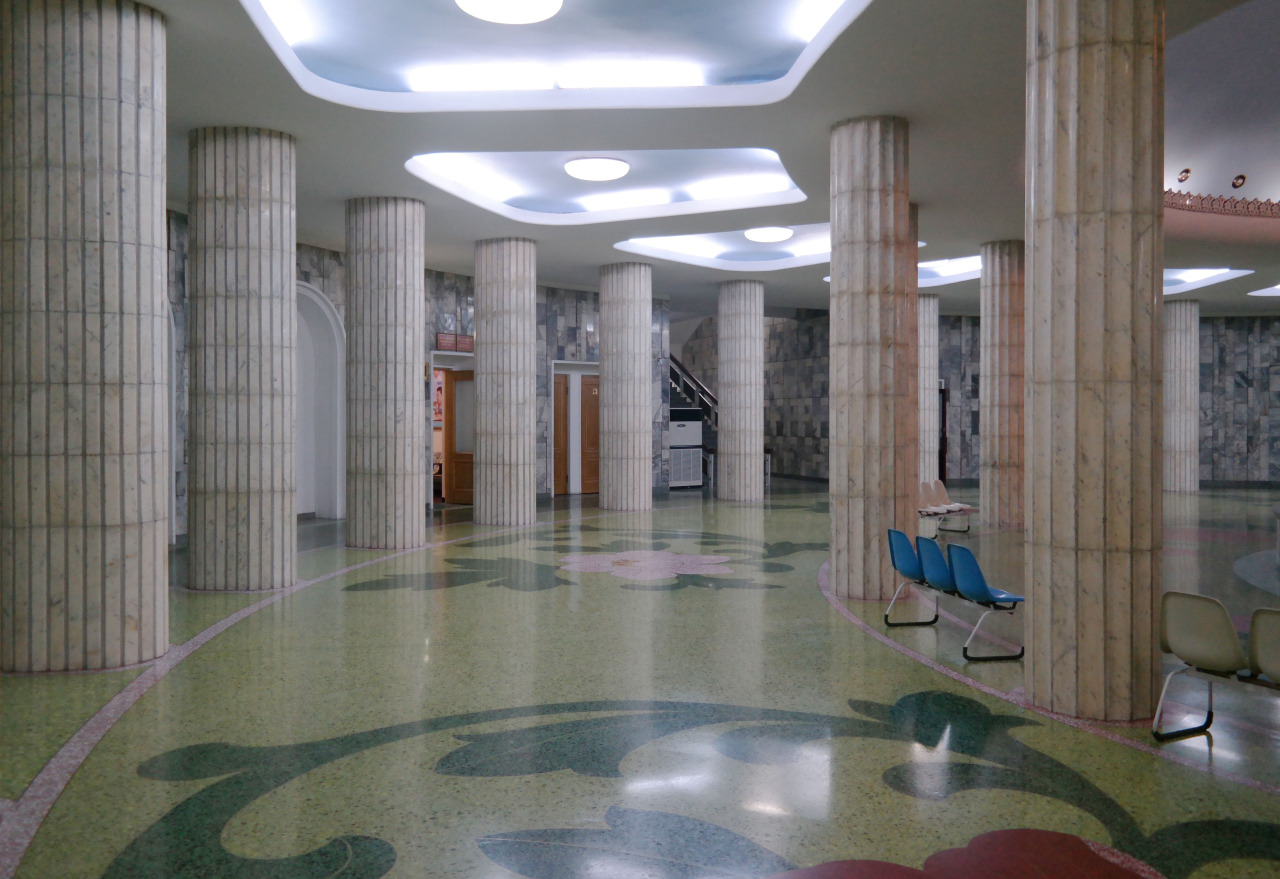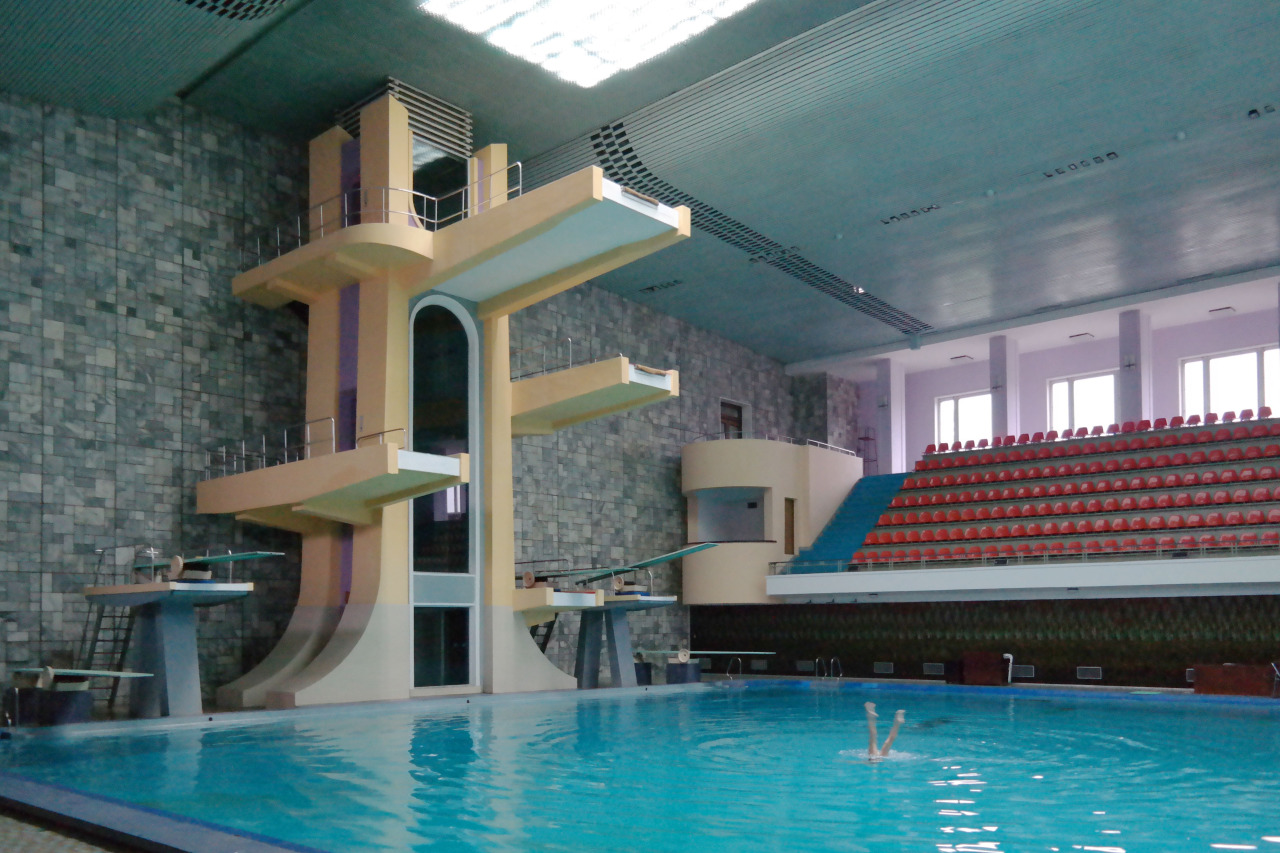 Of course, within Pyongyang's candy-coloured mirage, Wainwright notes, "it is only when we leave the city that it becomes clear that this image of jolly prosperity is largely an illusion."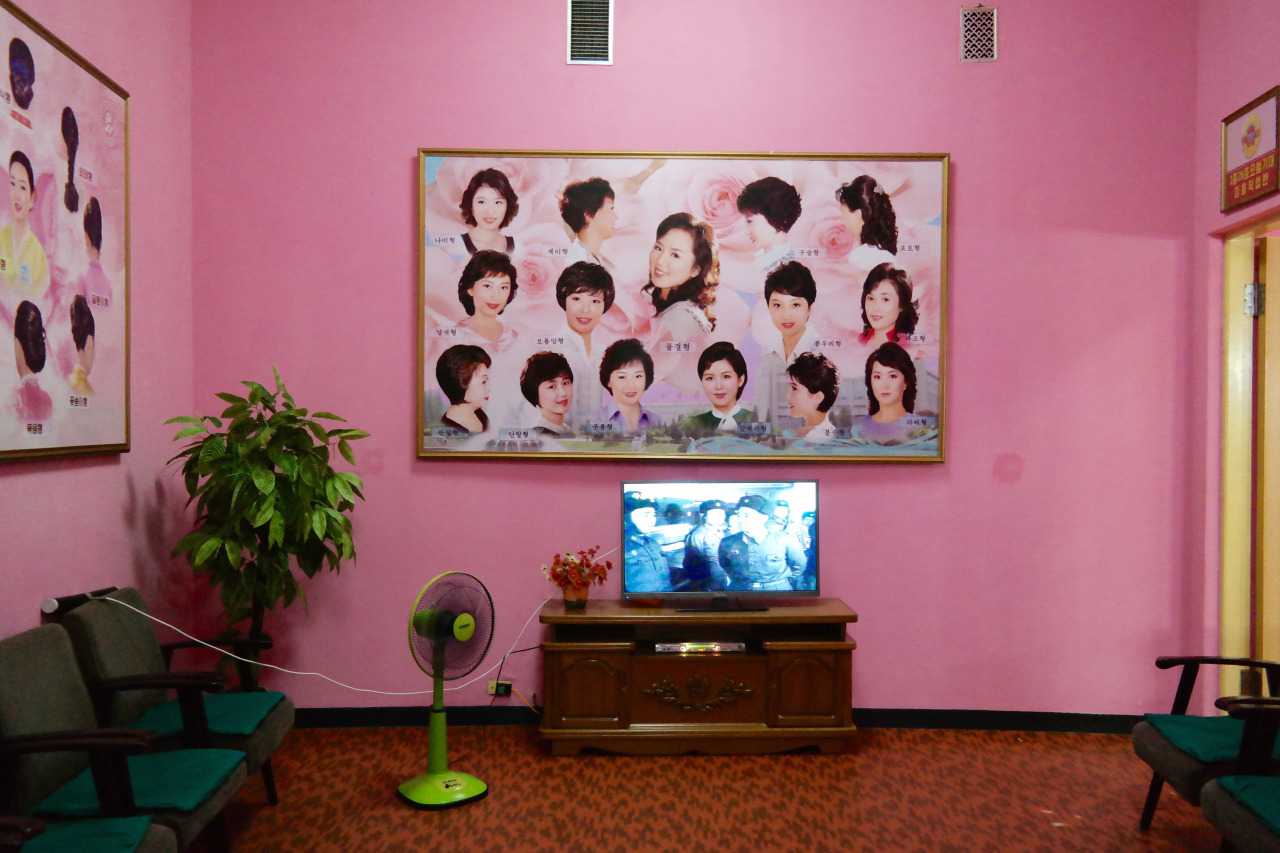 Does it make me a bad person that I'm tempted to find a poster of government-authorised North Korean haircuts for my living room wall? Is it all in good humour or have we reached a dizzying point of fantasizing about feeling nostalgic for nostalgia itself?
Check out more"Kindergarten Kitsch" and North Korean interiors coming to a trendy café near you.