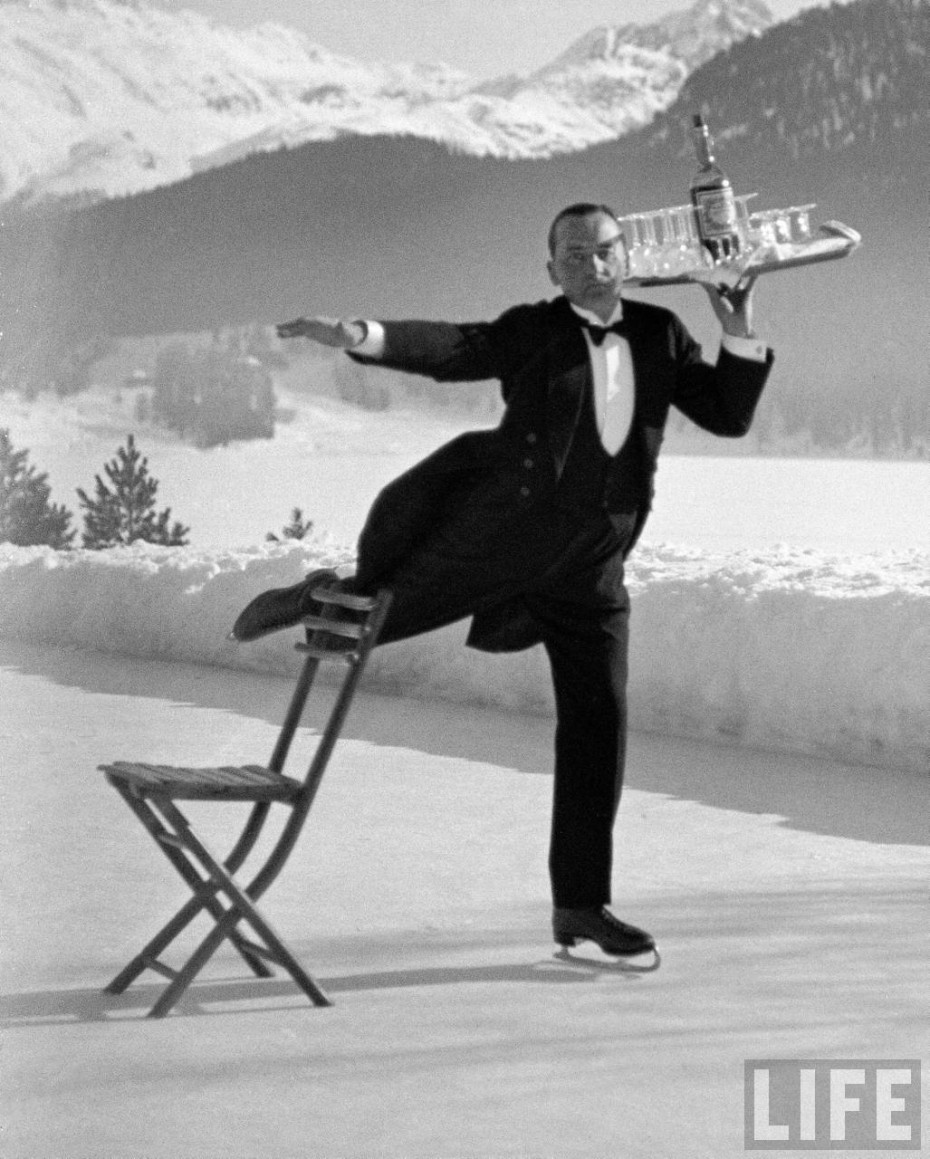 Winter is coming, and while I do enjoy having an excuse to quote Game of Thrones at any given moment, you know what would be really fun? Skating cocktail waiters delivering whisky and wine at our beck and call, pirouetting in their coat tails as they skate off to fetch our 3rd round. That, my soon-to-be frost-bitten friends, would be a winter to look forward to.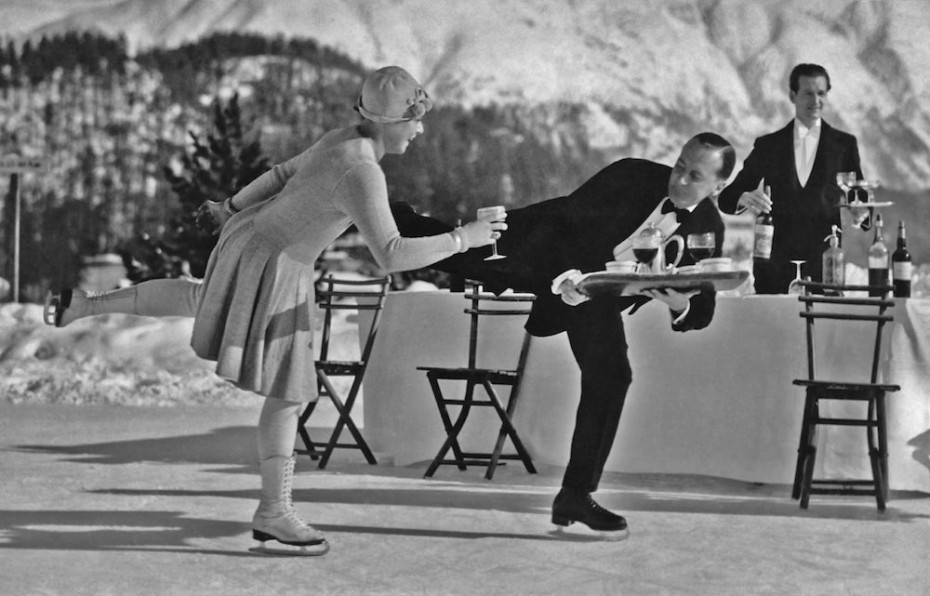 In the 1920s and 30s at the Grand Hotel les Bains in St. Moritz, Switzerland, they had the right idea. The most senior of the hotels in St Moritz, winter playground of the rich and famous, was famous for the serving of drinks on its ice terrace by skating waiters, made famous by head waiter Renee Breguet, pictured above.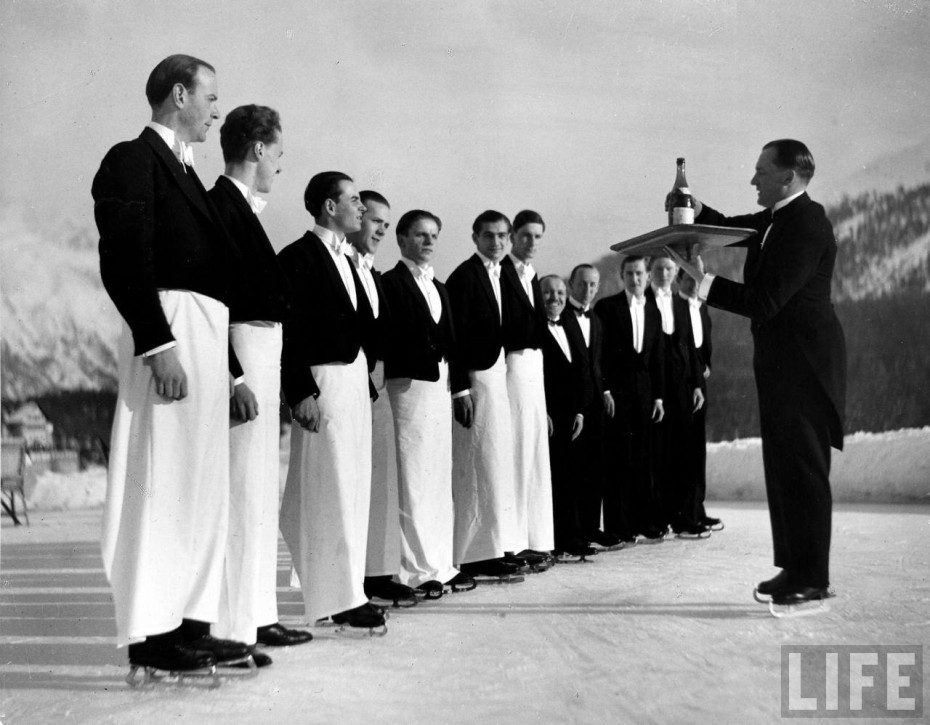 It took some practice getting the rest of the staff to find their inner figure skaters, but waiting for waiters to take a spectacular fall while balancing expensive booze on a tray was obviously half the fun.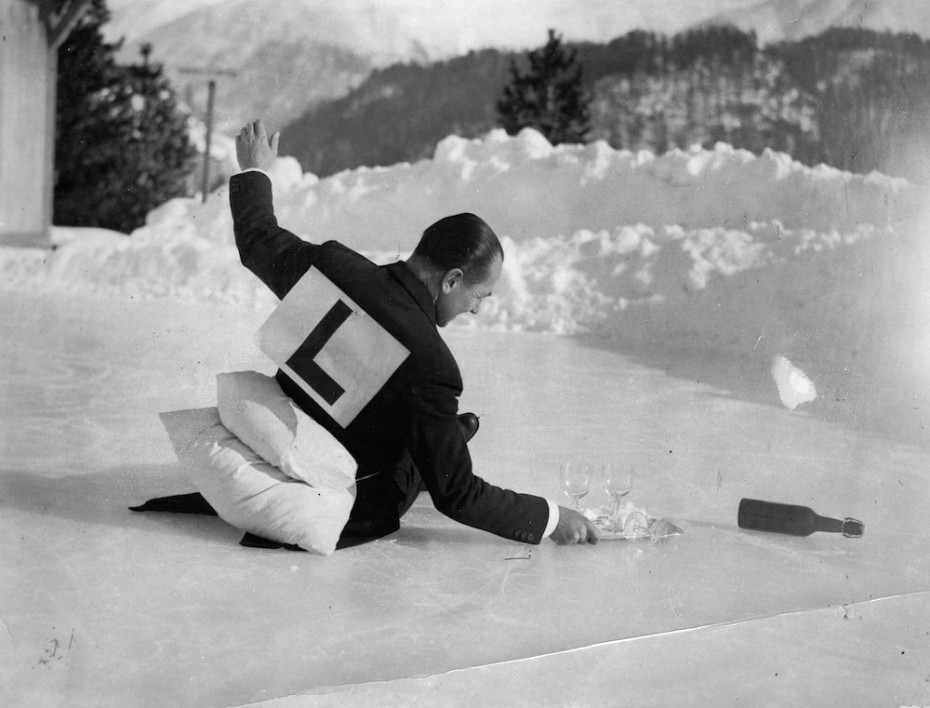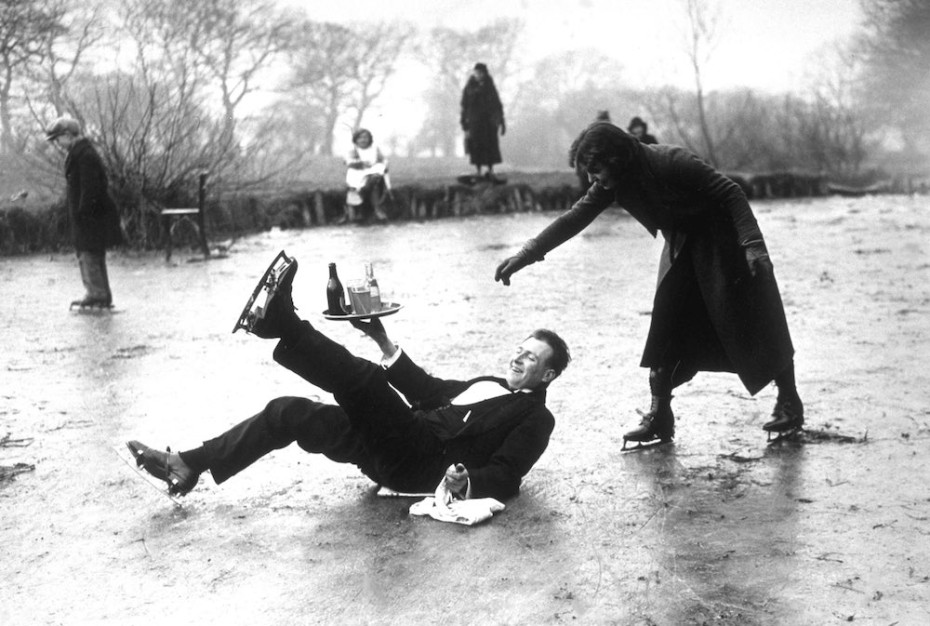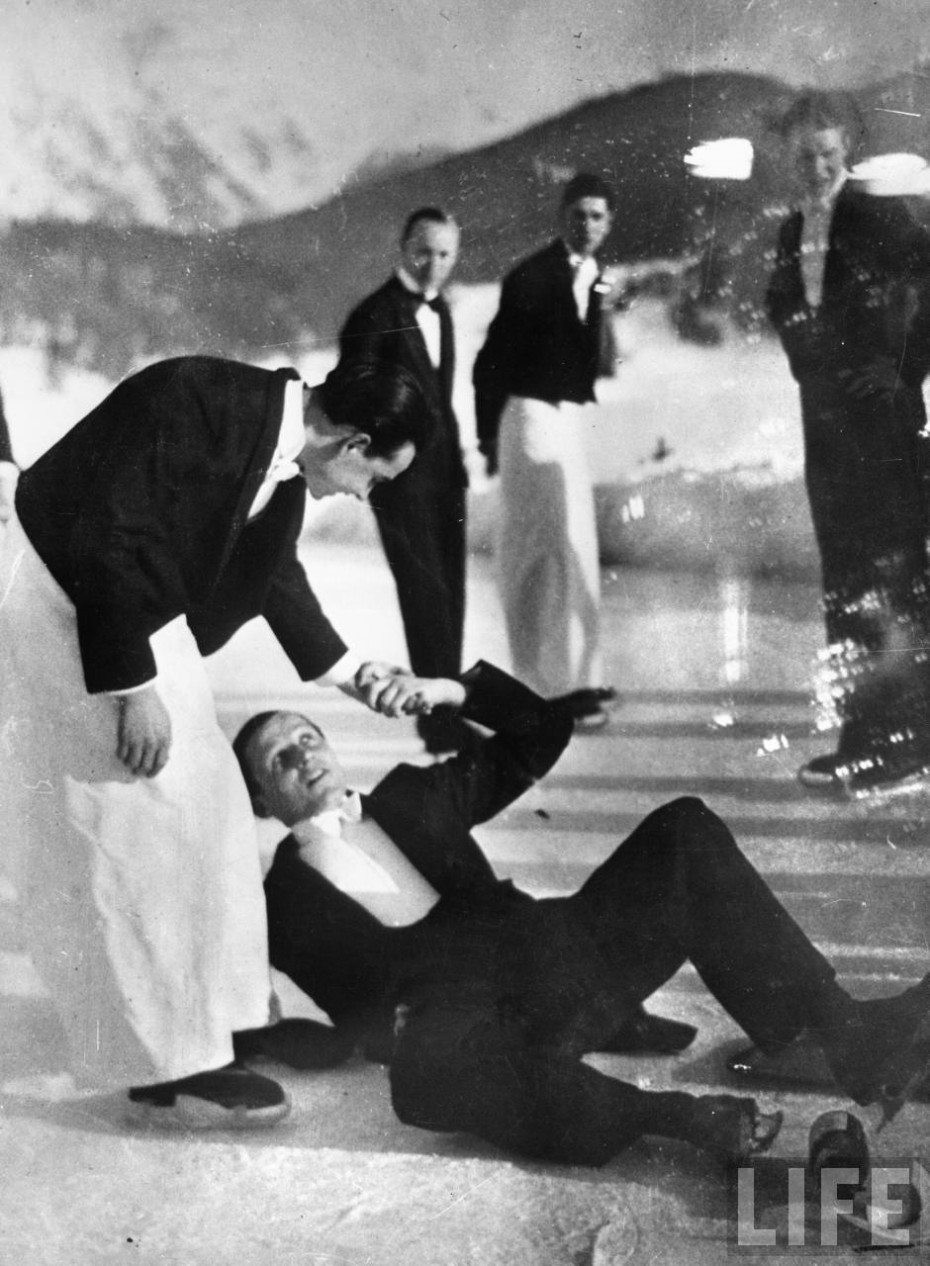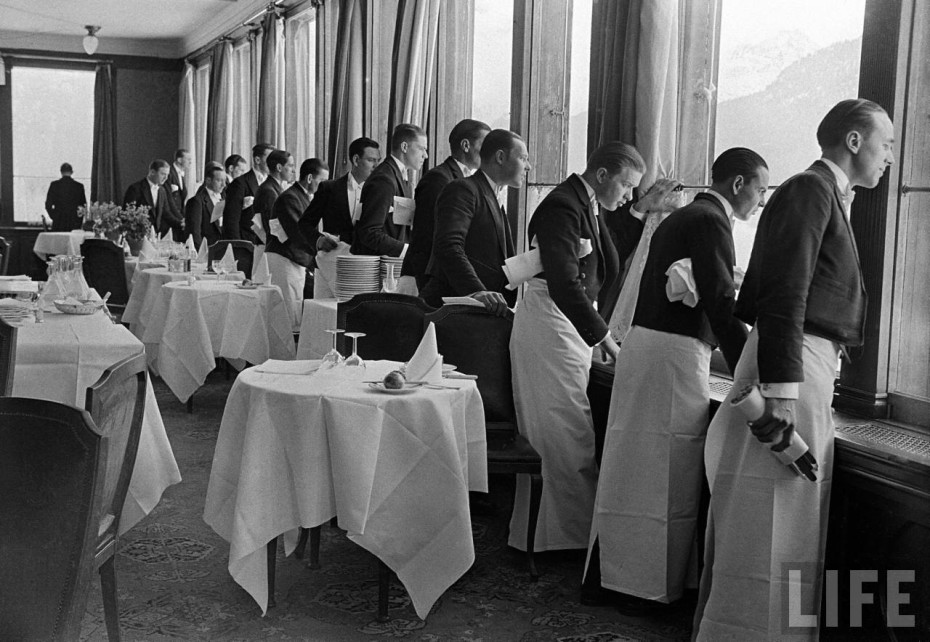 The press, including LIFE magazine's Alfred Eisenstaedt was on hand to capture the scene of the resort's golden age…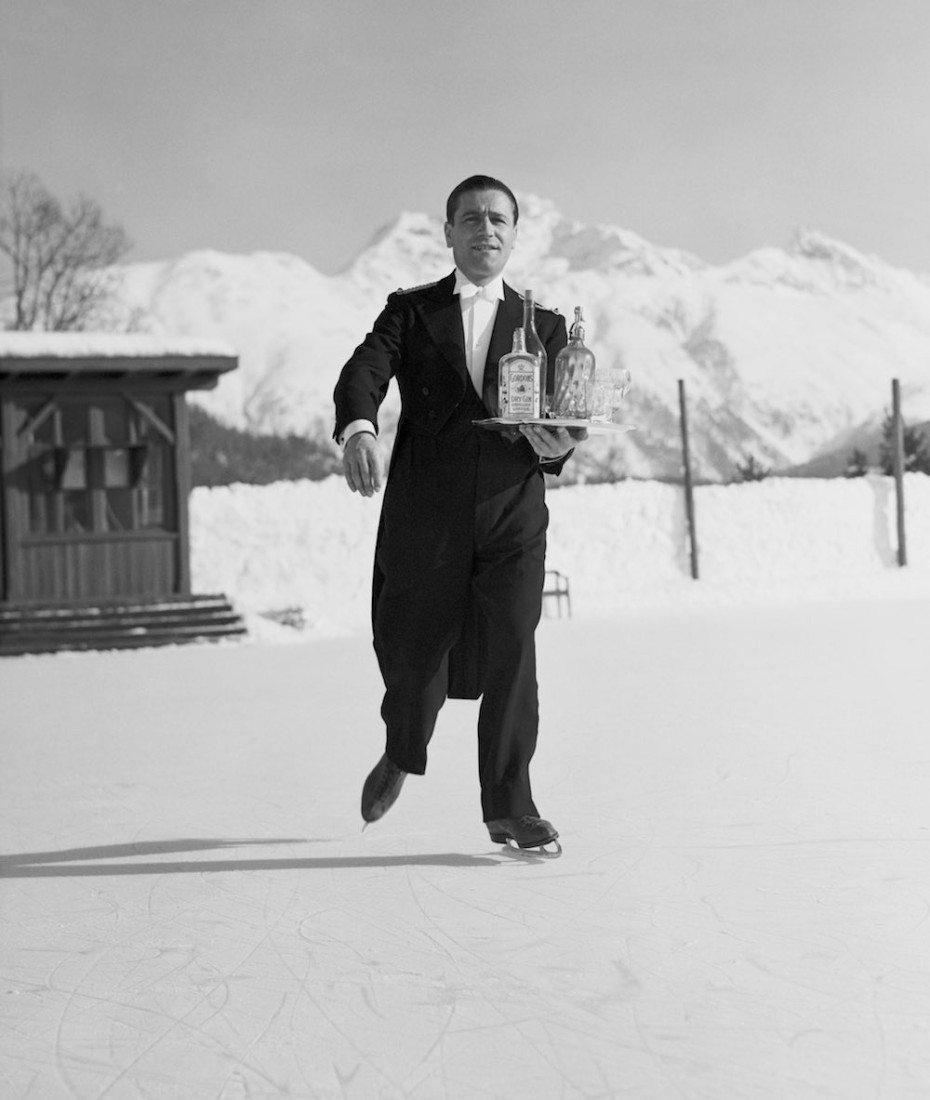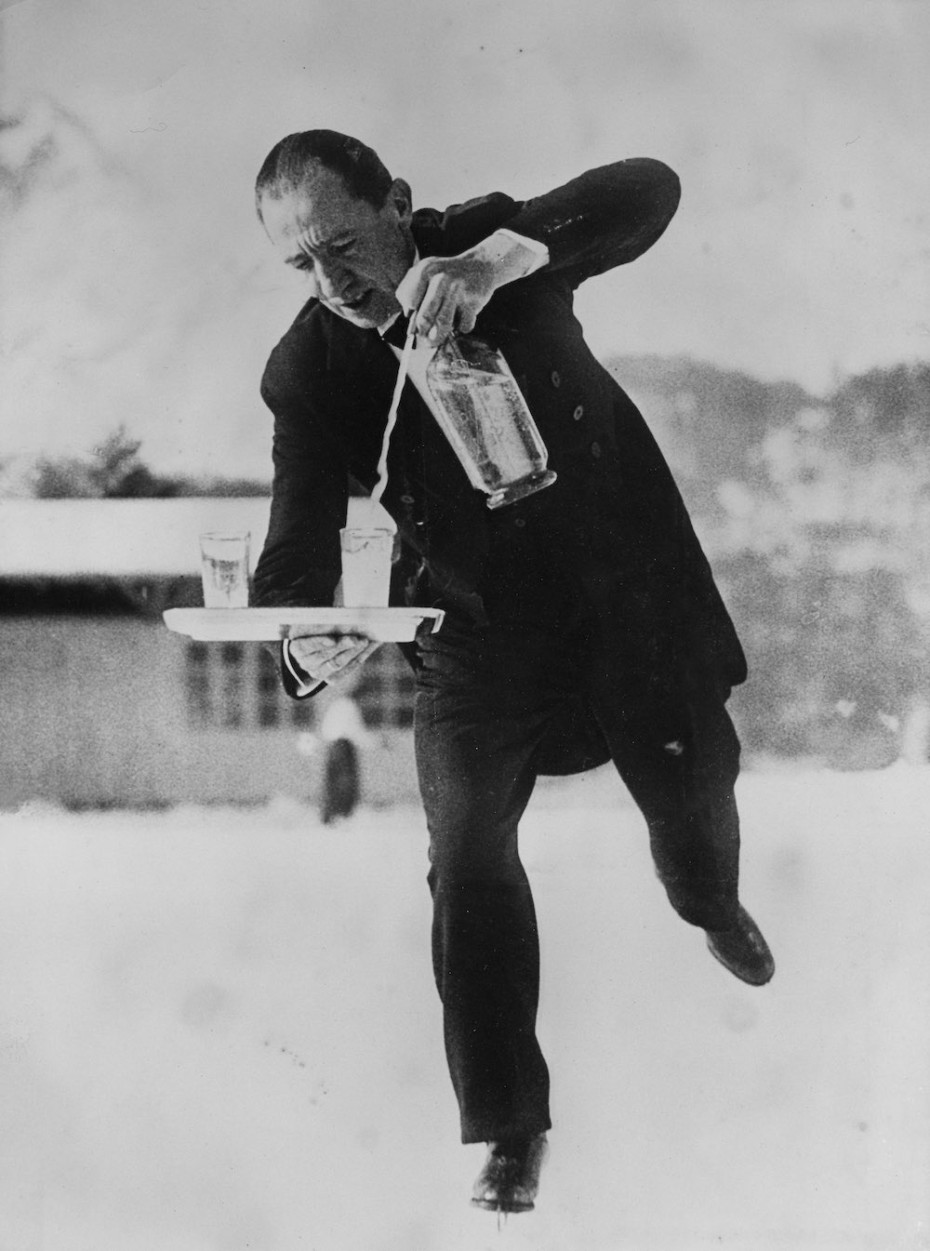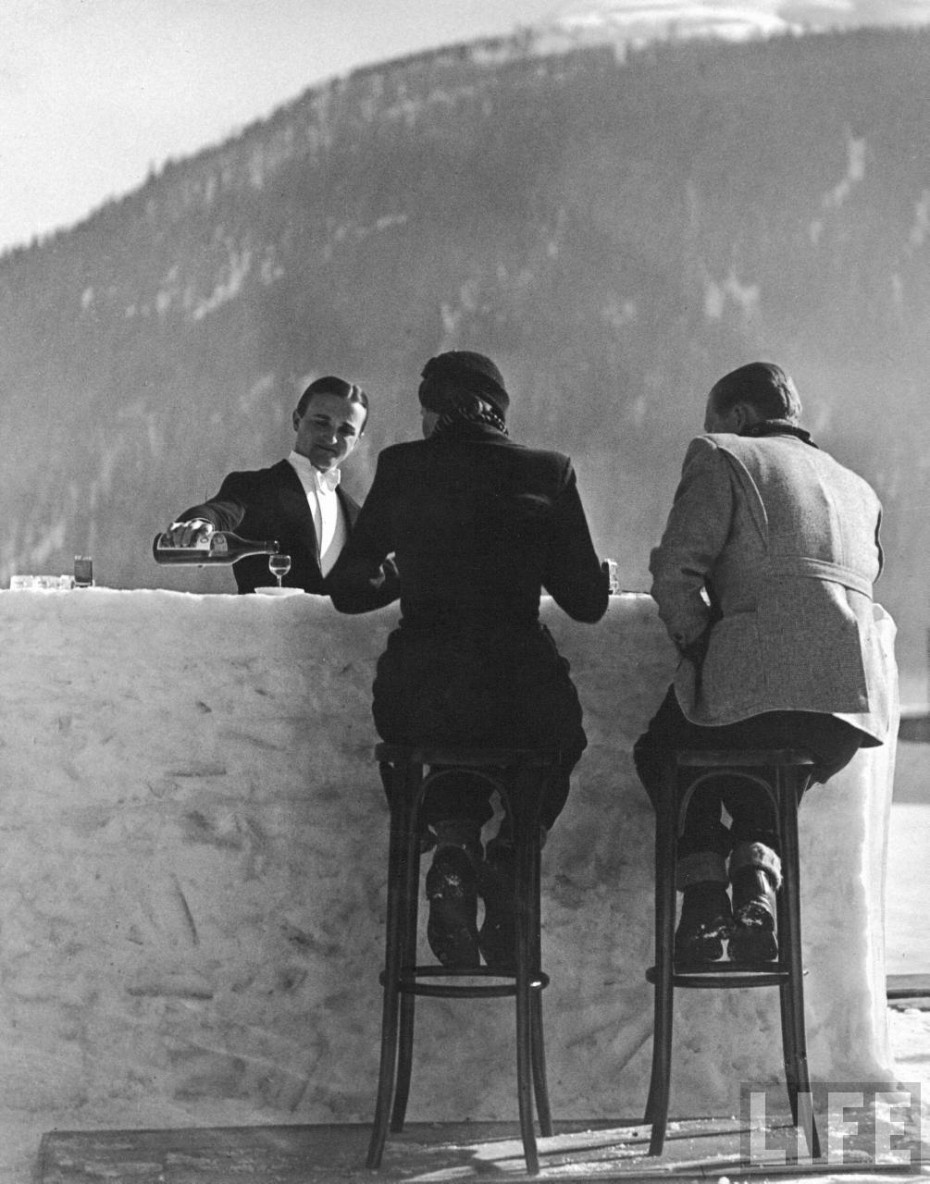 (Of course the bars were made out of ice too).
Also, check out this guy ↓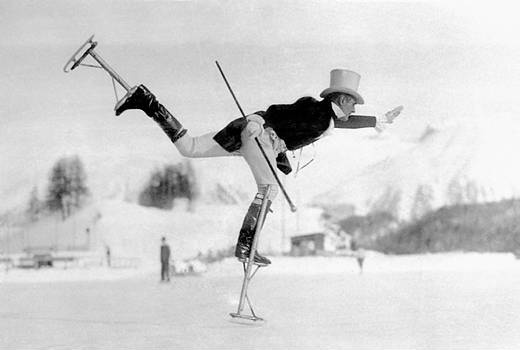 And here's a short newsreel on the hotel's popular skating waiters, which they'd be crazy not to re-introduce…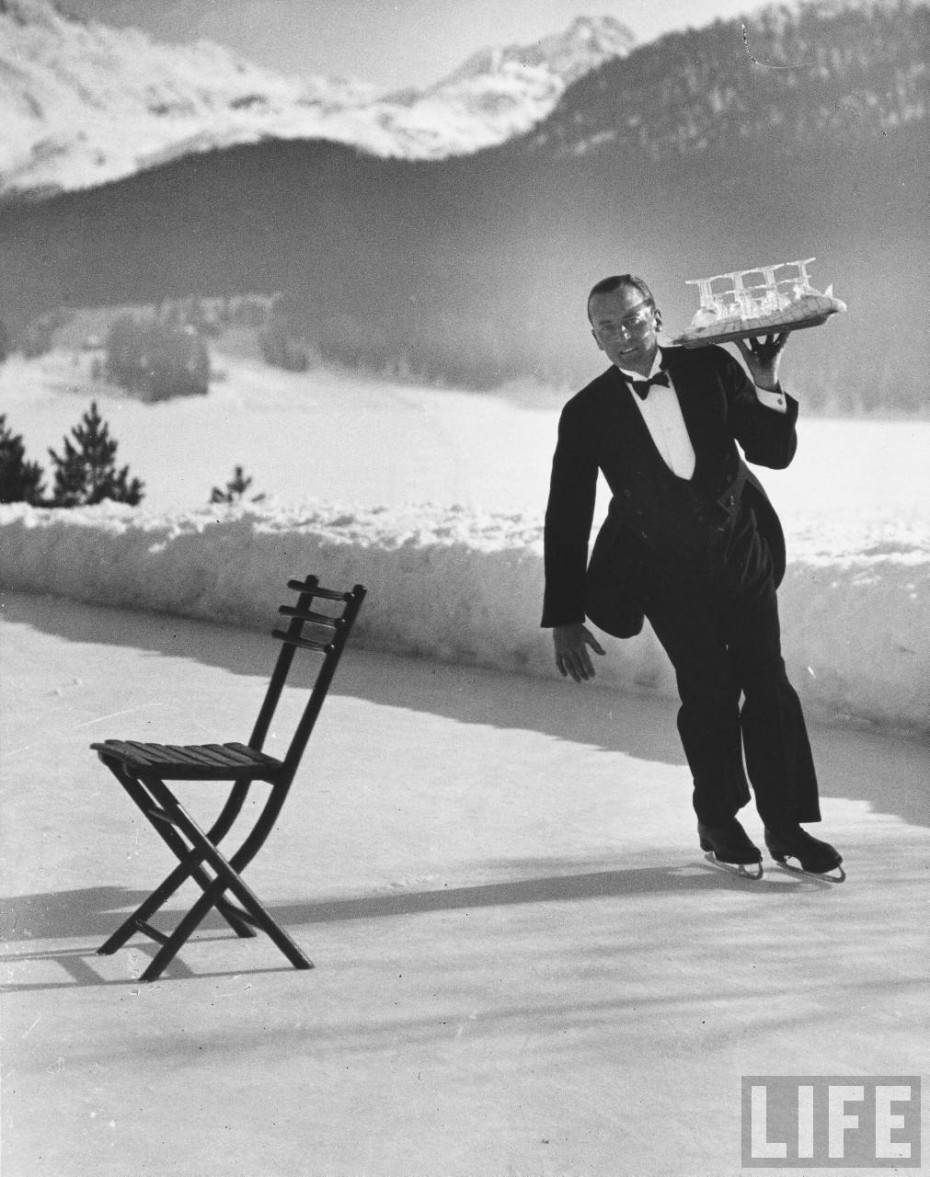 I'll take my Martini with a toe loop and a dash of sass– and make it snappy.