1. The Tale of the Seven Sutherland Sisters and Their 37 Feet of Hair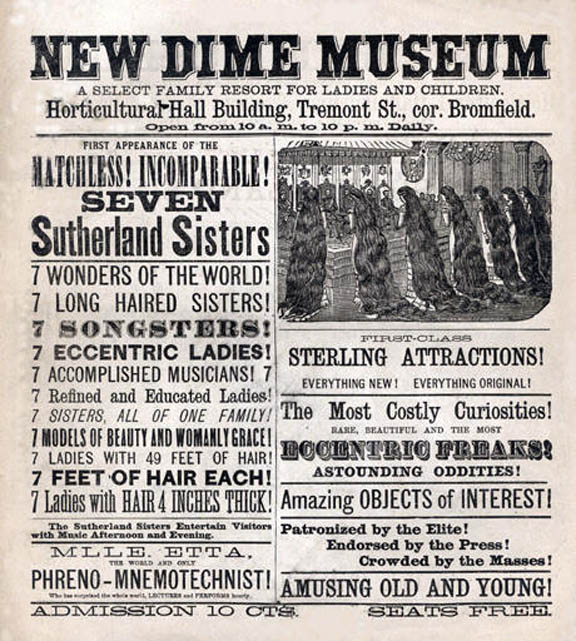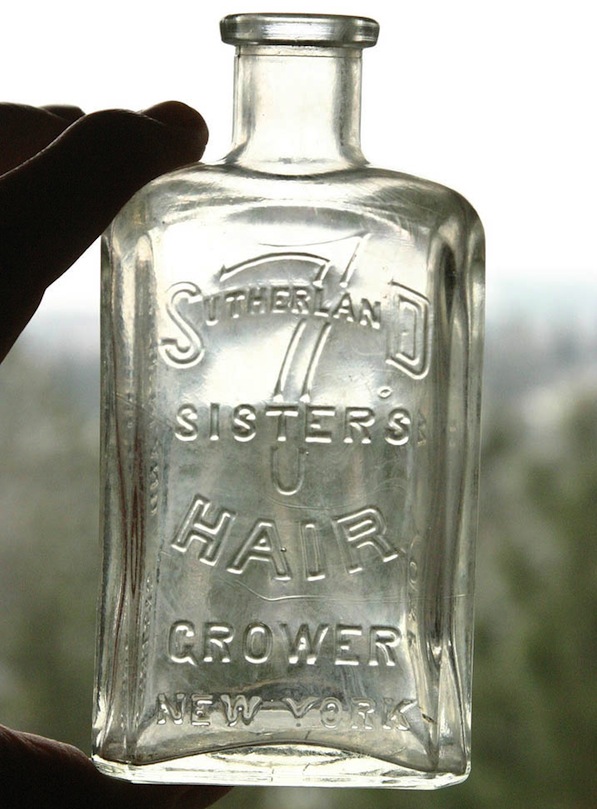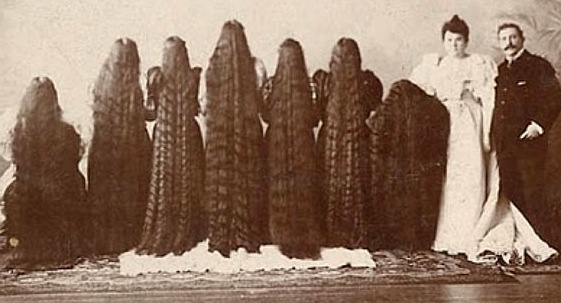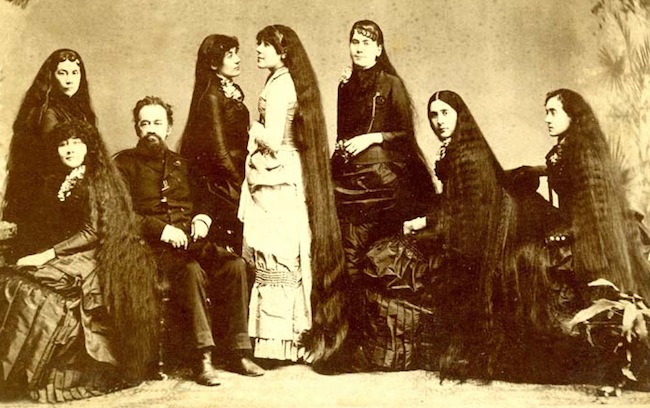 "Their antics and wild, over-the-top parties were the talk of Niagara County".
Read their story found on Collector's Weekly.
2. A Ouija Coffee Table and Rug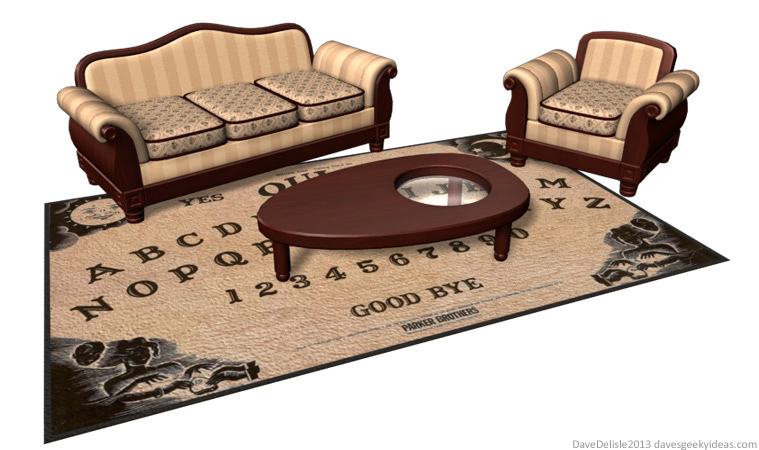 "For geeks who enjoy occult-themed fare like Supernatural and Buffy, and can also afford to shop at fancy furniture joints".
If you absolutely want one, contact Tom Spina Designs for an estimate, "they can build it for you", says Dave's Geeky Ideas.
Found via Dangerous Minds.
3. This is how movies are delivered to your local theatre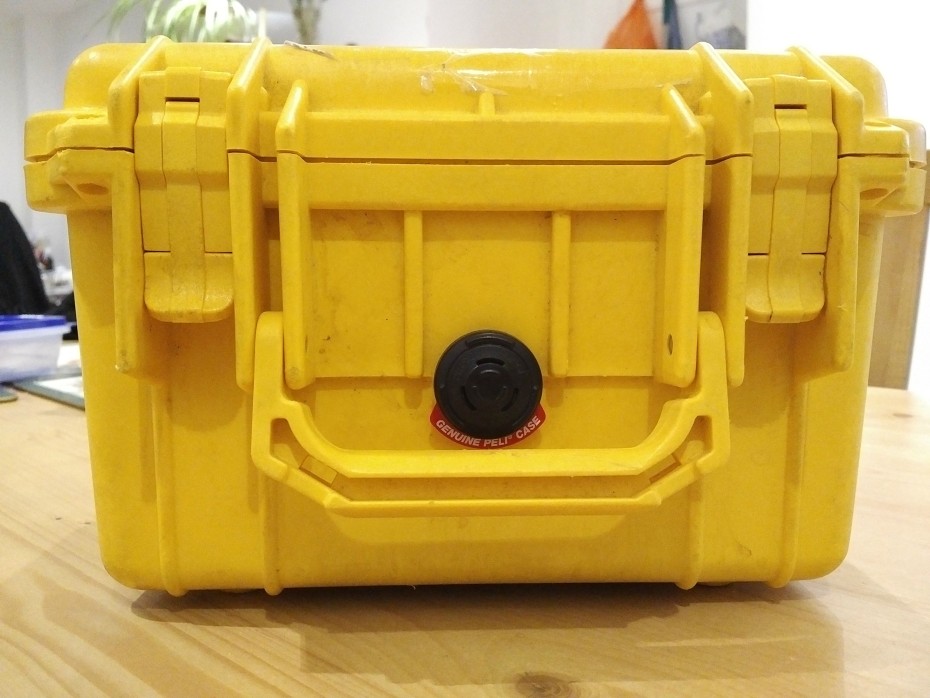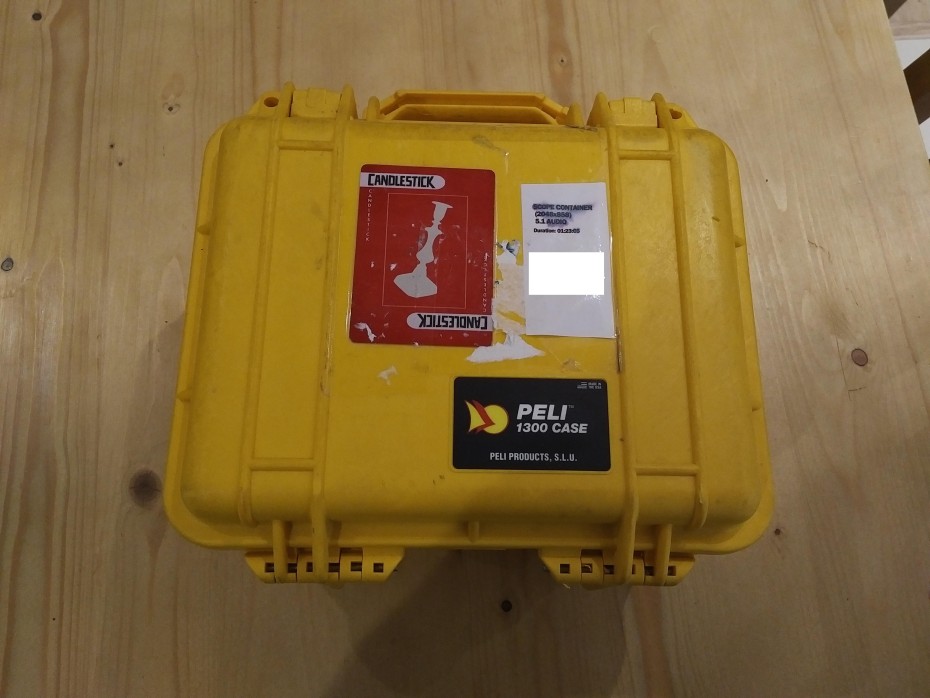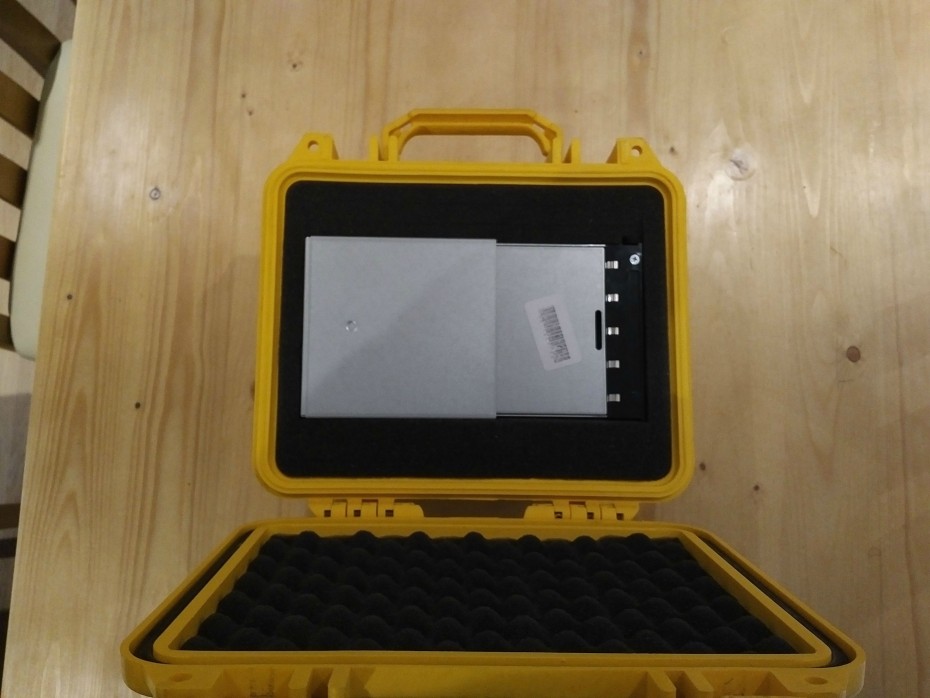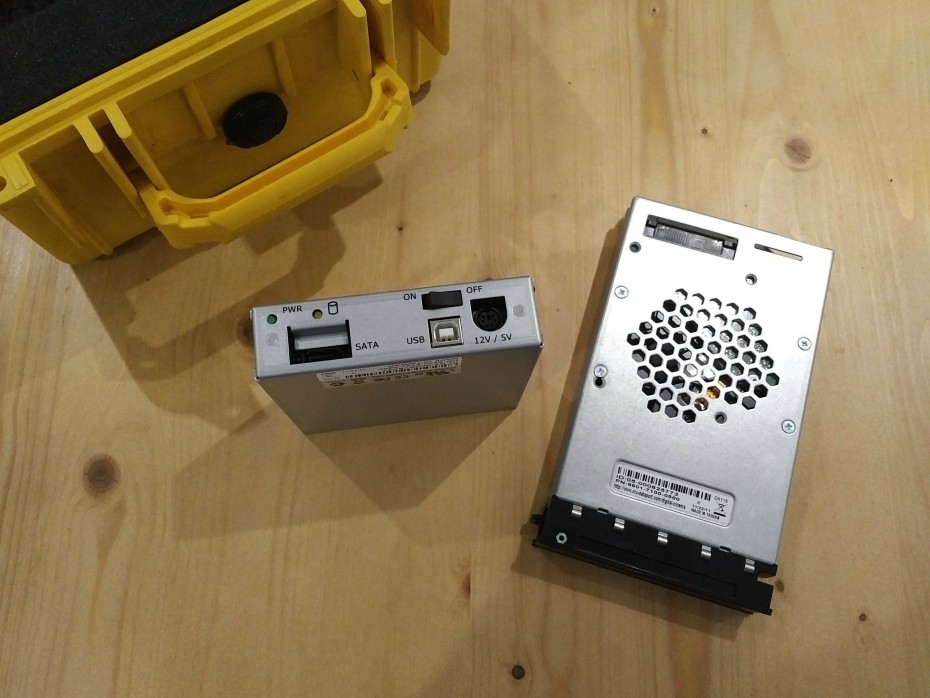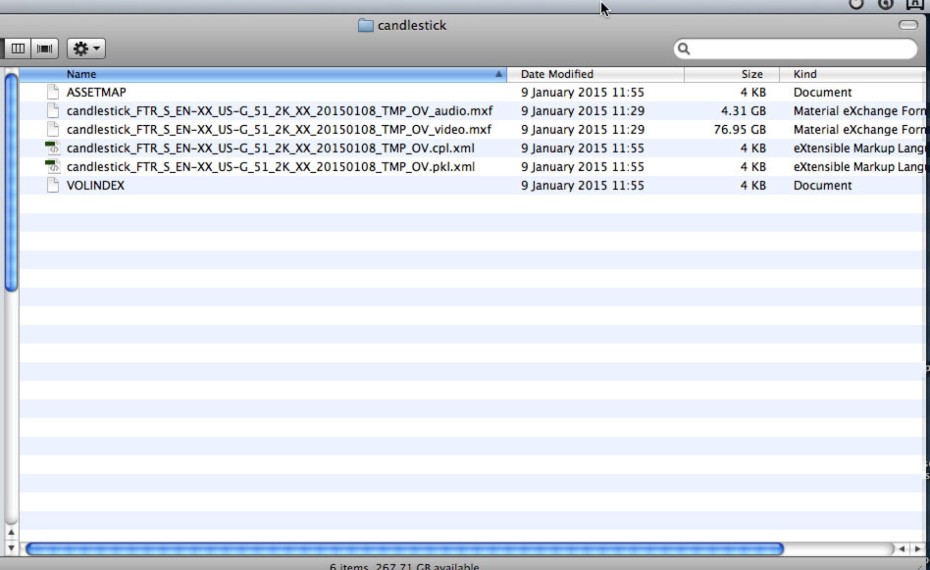 Q: When opening the case do you ever pretend like you're in a spy movie?
A: Always. Shades are mandatory.
Submitted by a movie theatre employee to Reddit.
4. Tim Prythero's Miniatures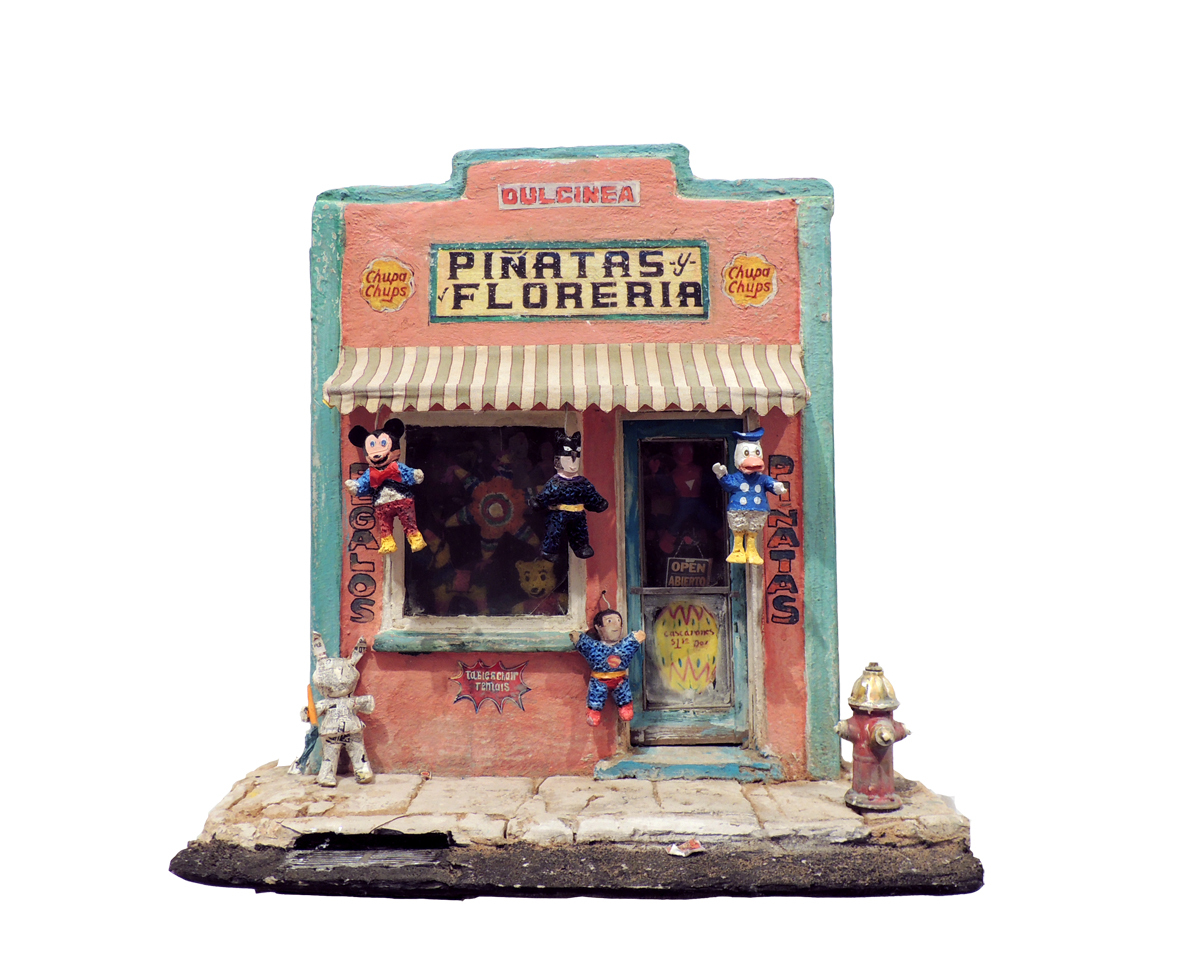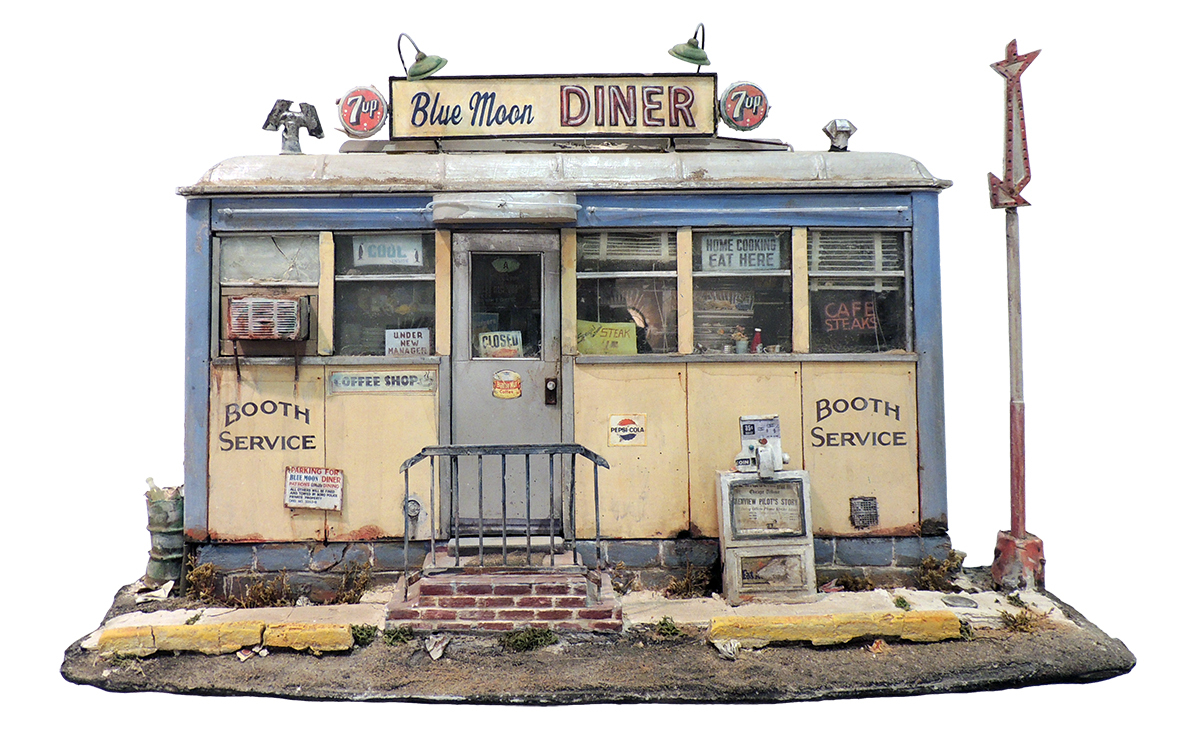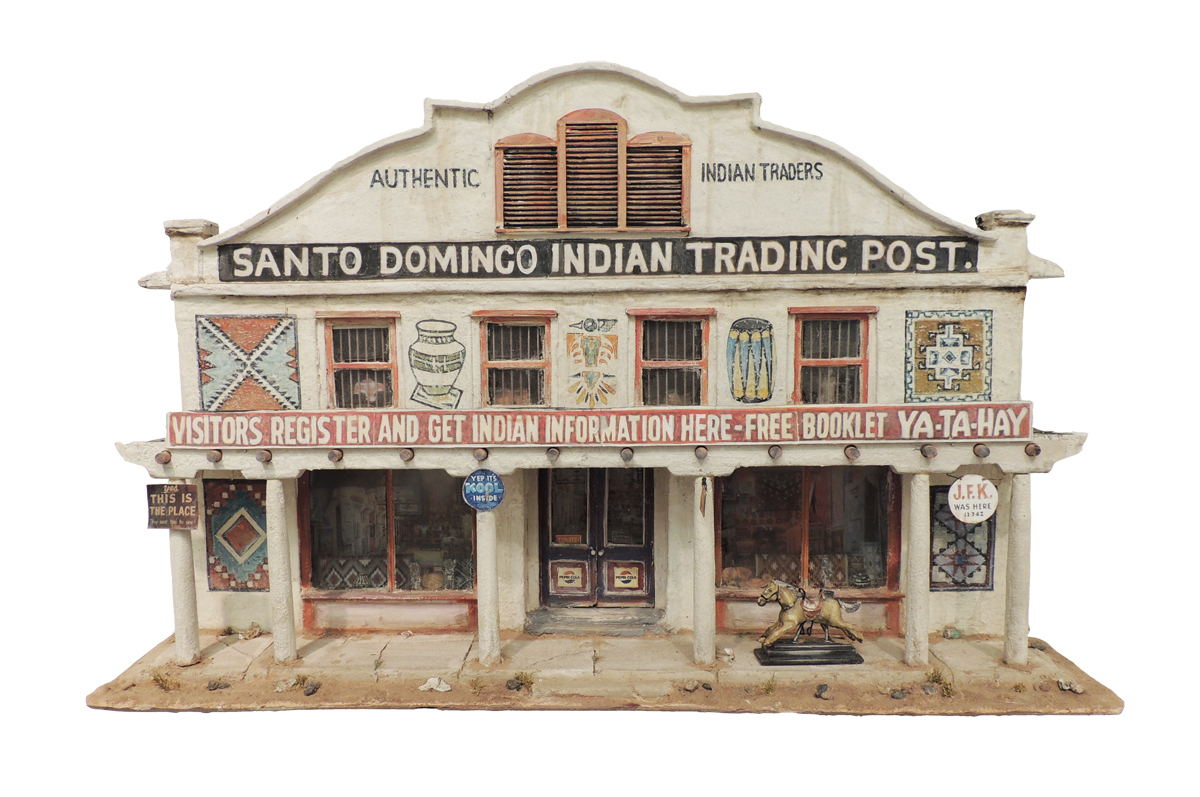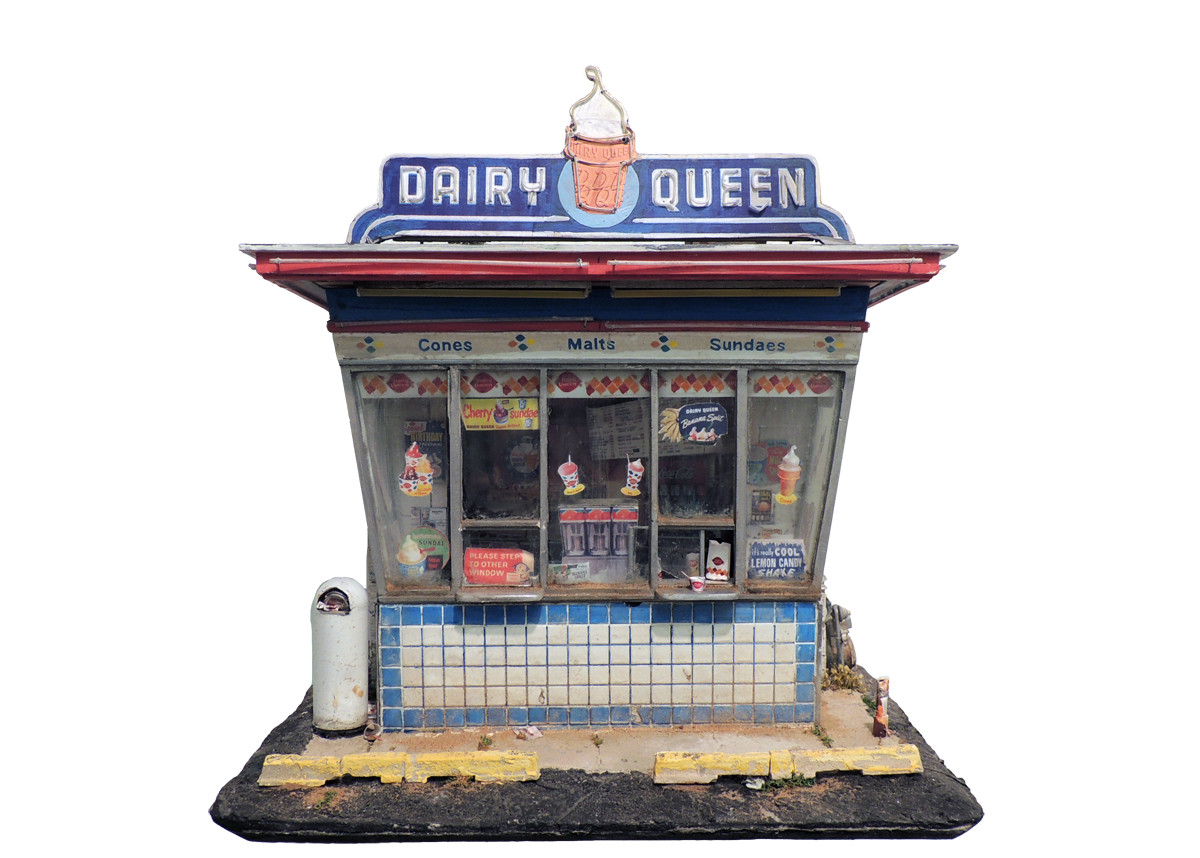 Photos from the Lois Lambert Gallery. Tim Pythero's website here. 
5. These Multiple Perspective Paintings by Cinta Vidal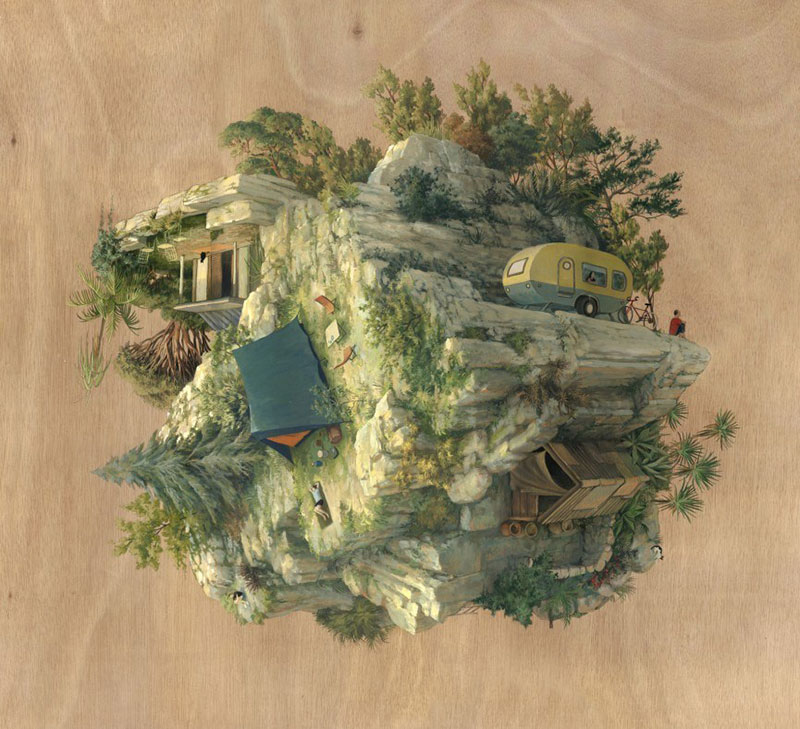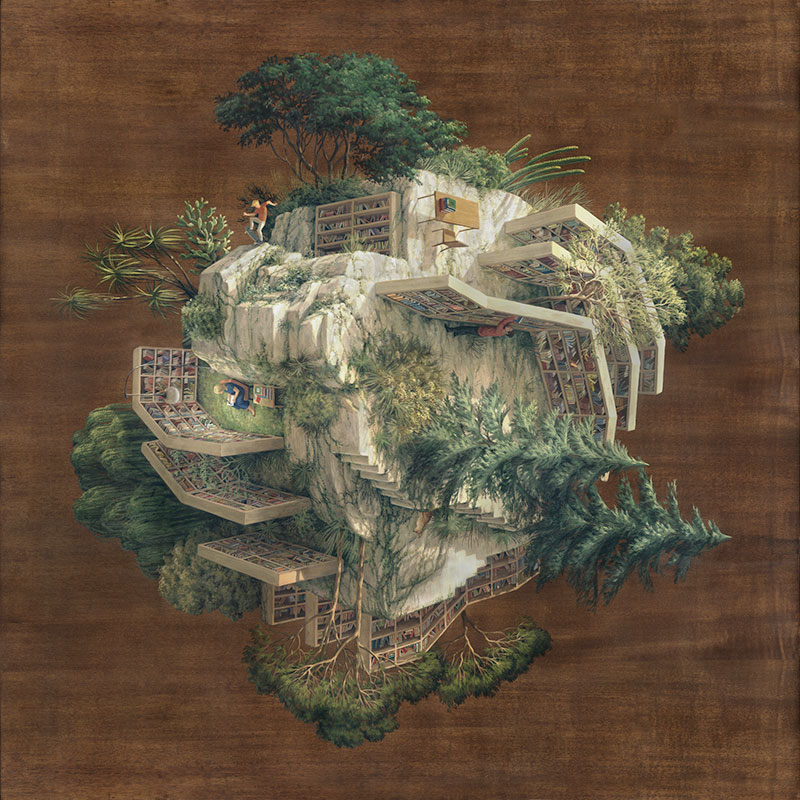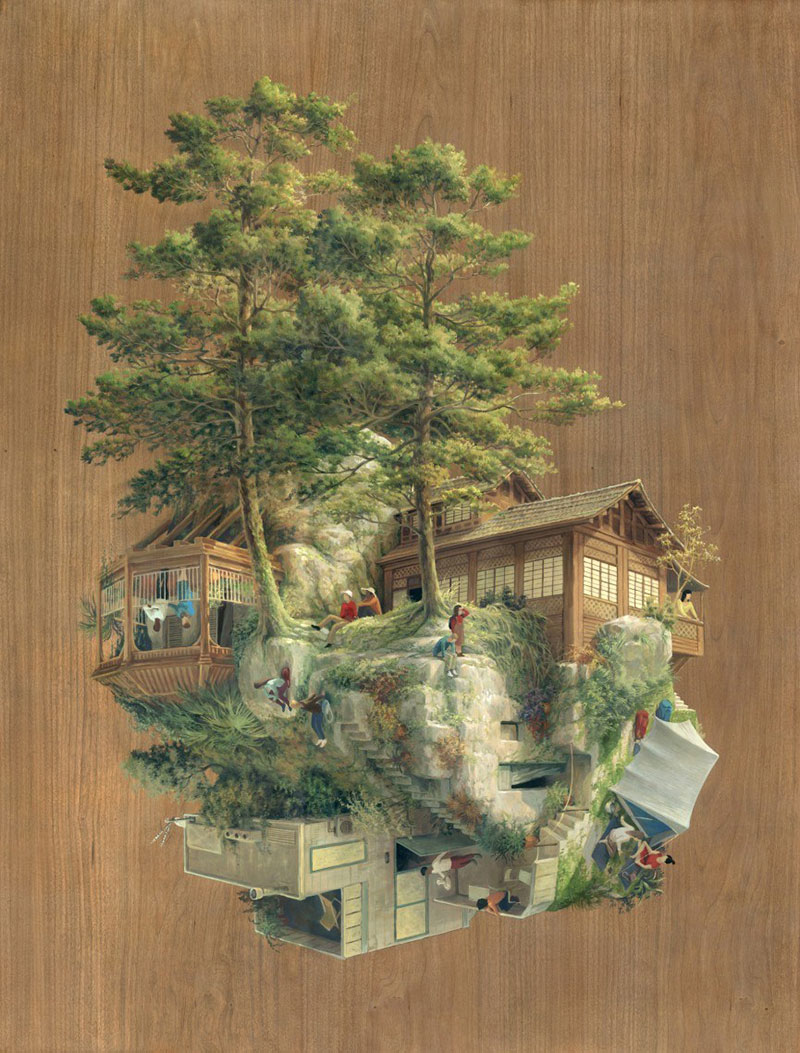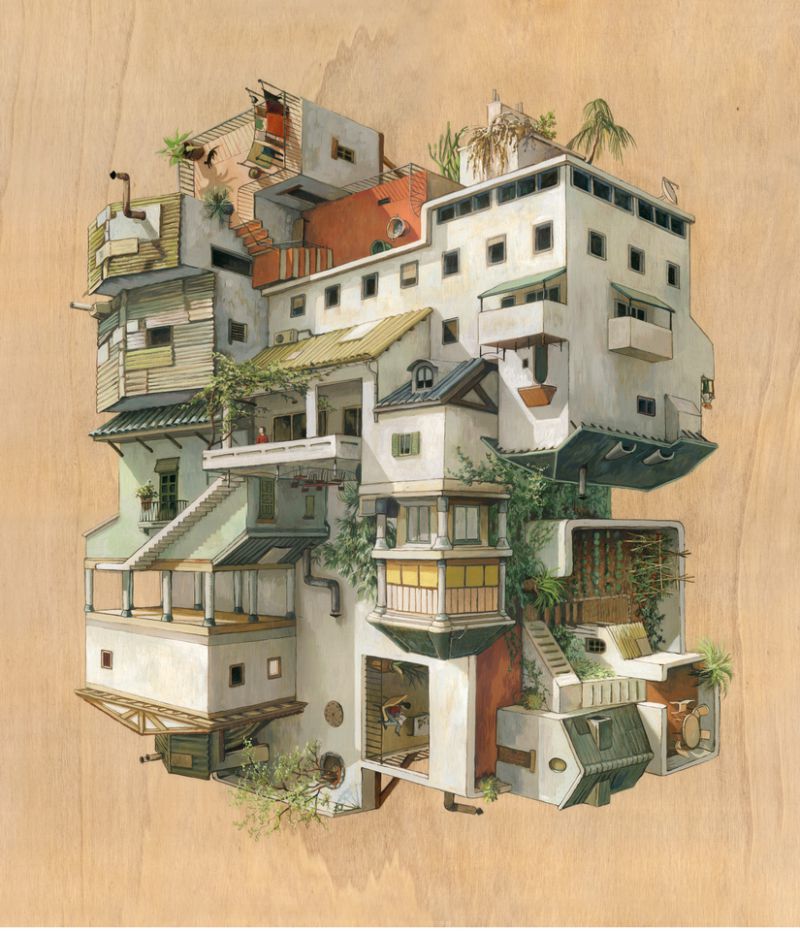 Cinta Vidal found on Faith is Torment.
6. A 1951 "Ostrich" dancer in the Folies Bergere show at the London Hippodrome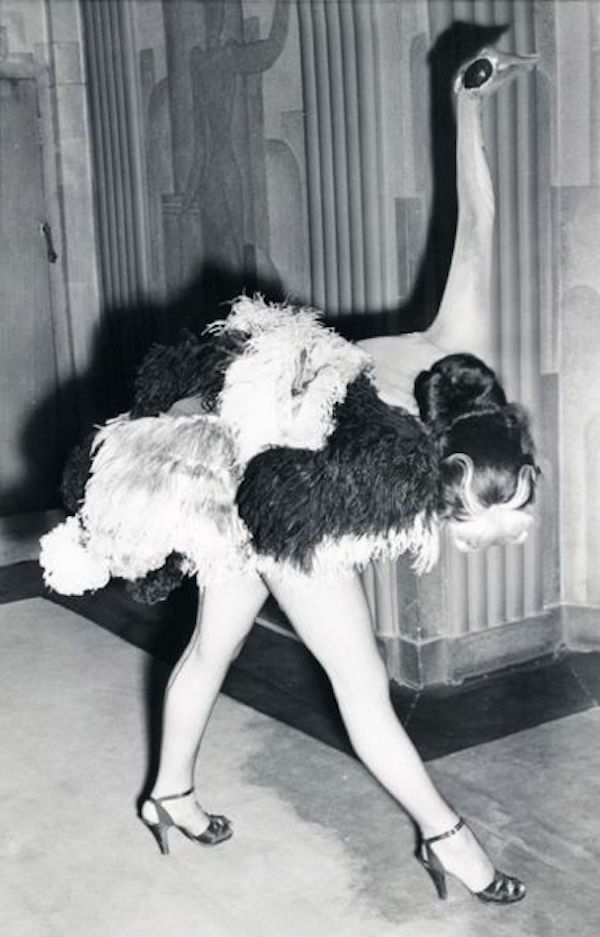 Found on Pinterest.
7. A pizzeria that was mobbed with customers when they started topping their pizzas with tinier slices of pizza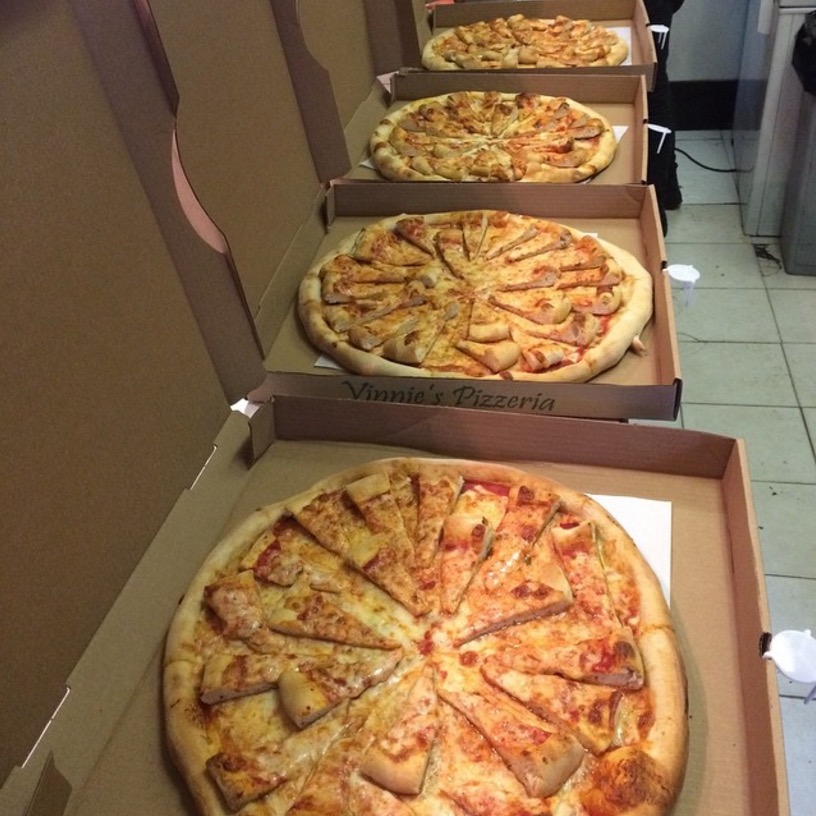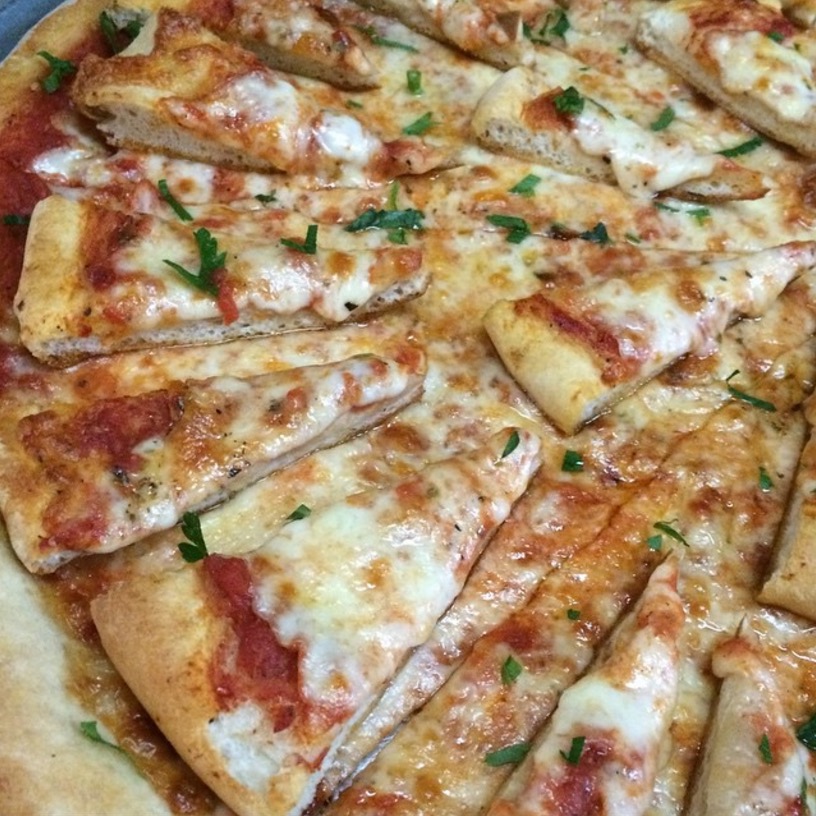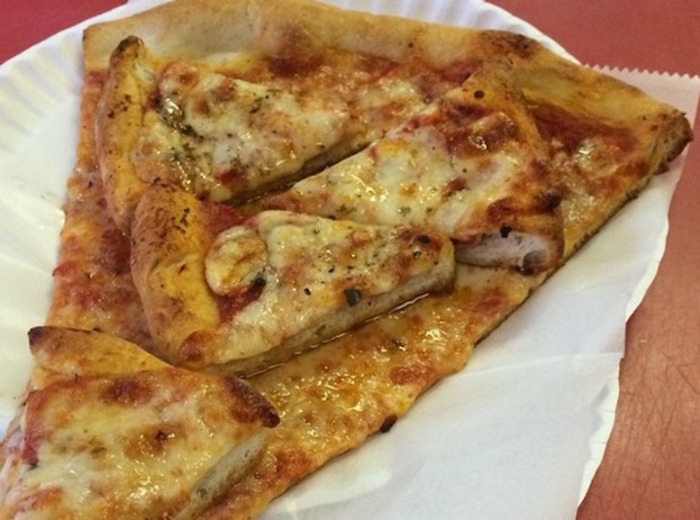 8. A Temporary Tattoo Parlor in Brooklyn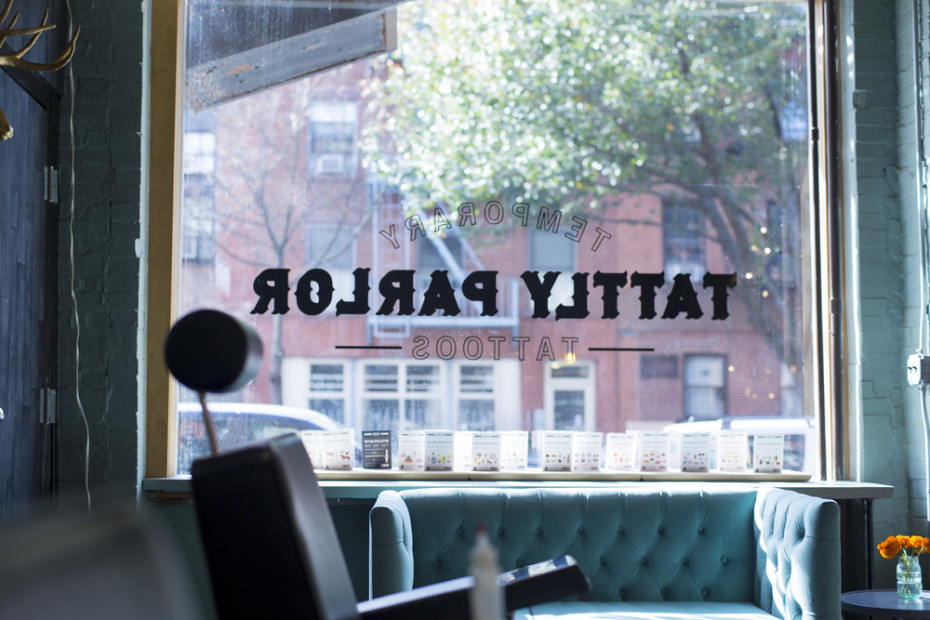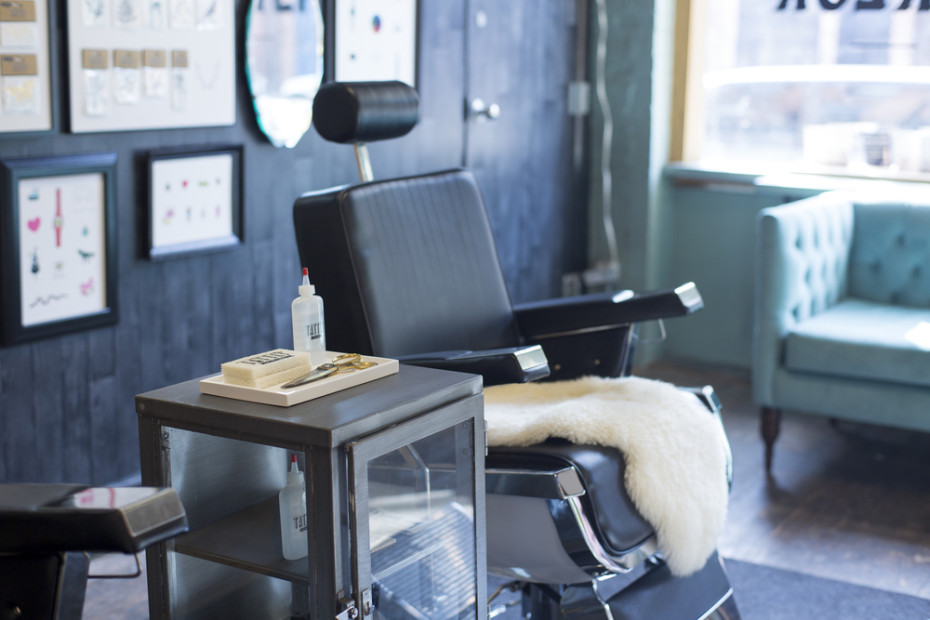 So this is a thing.
9. The Book-O-Mat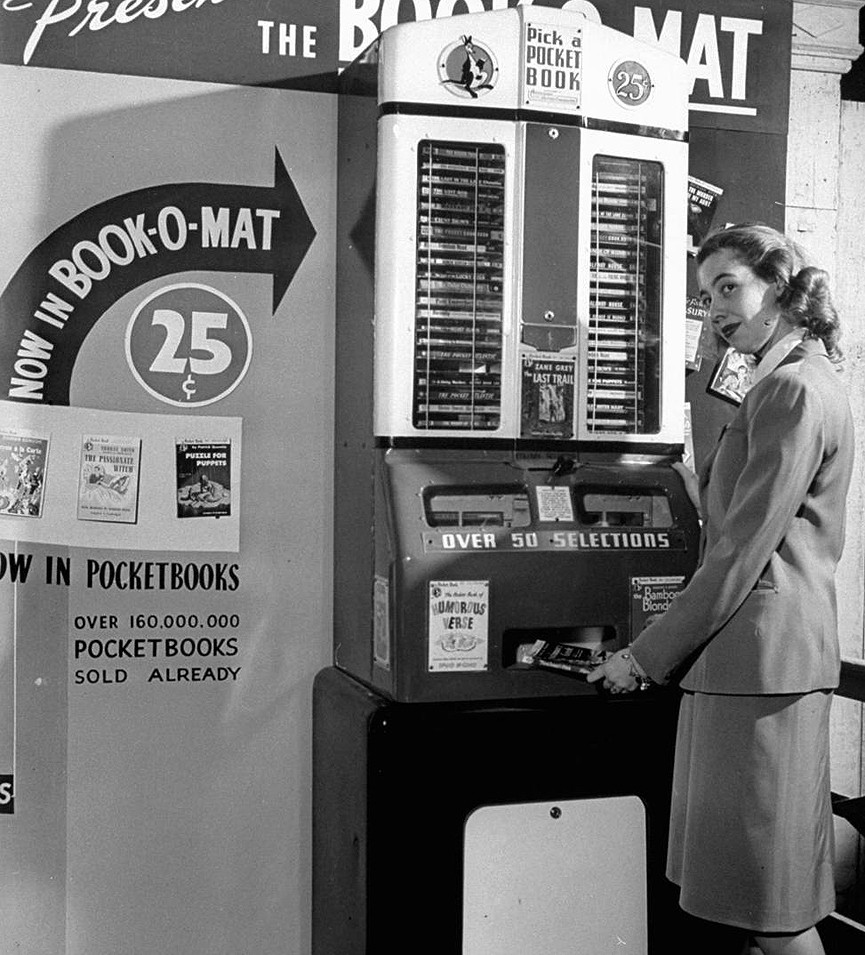 Found on Back-Then.
10. Book and Bed Hotel, Tokyo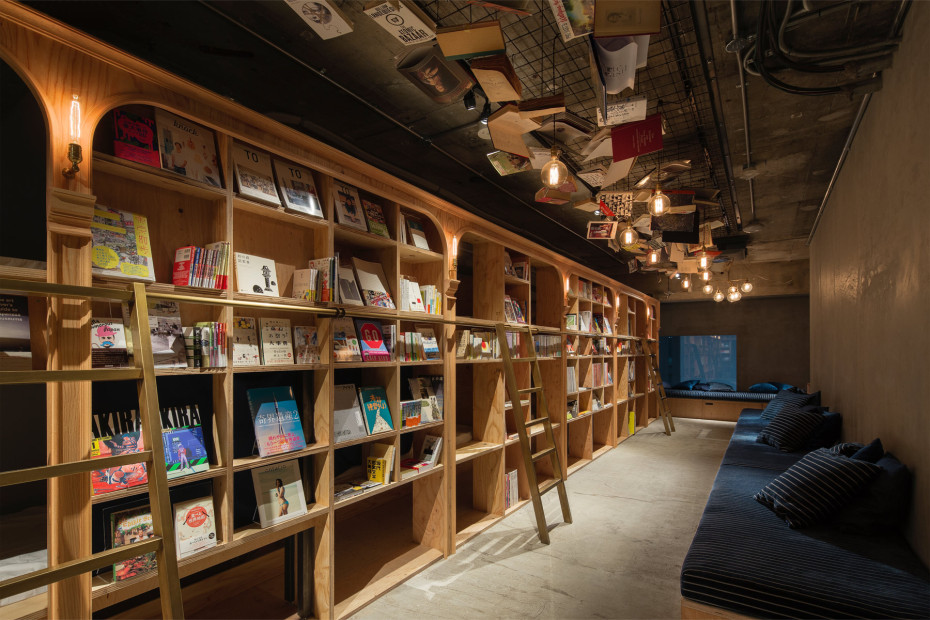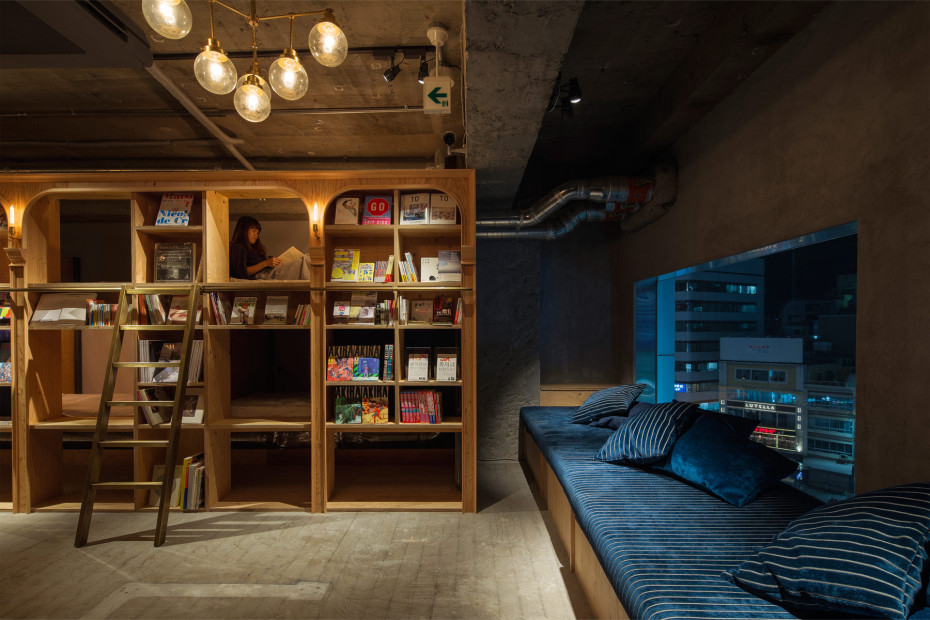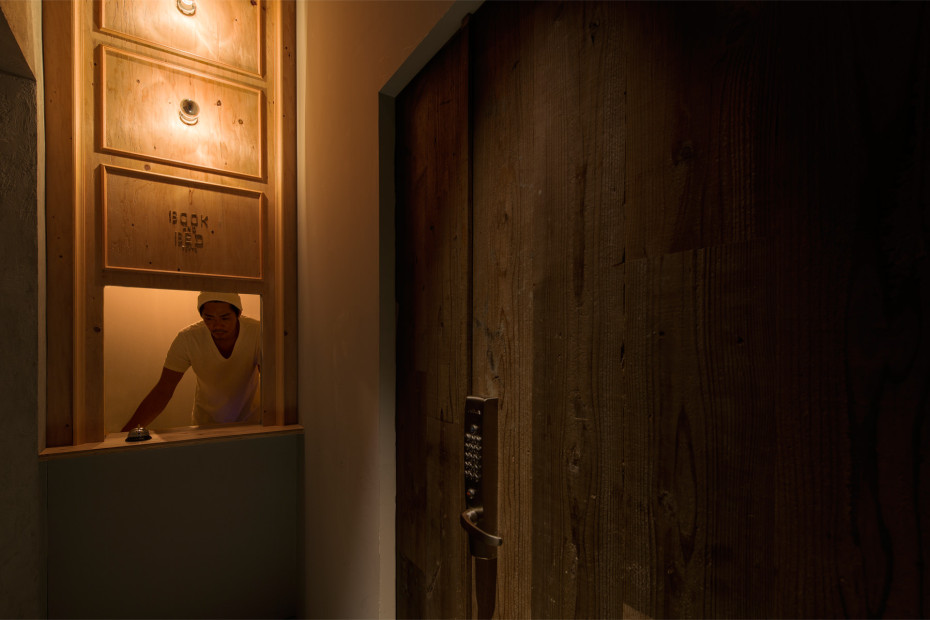 There are no comfortable mattresses, fluffy pillows nor lightweight and warm down duvets. What we do offer is an experience while reading a book (or comic book). An experience shared by everyone at least once: the blissful "instant of falling asleep." Our concept is thus a readers' haven—an accommodation bookshop. With books as our central theme, we decided to create a hostel offering the greatest "moment of sleep."
The space is a sort of bunkhouse, with sleeping nooks built into bookcases. Under forty U.S. dollars a night.
Book and Bed, found via The Paris Review.
11. Chocolate Bathrooms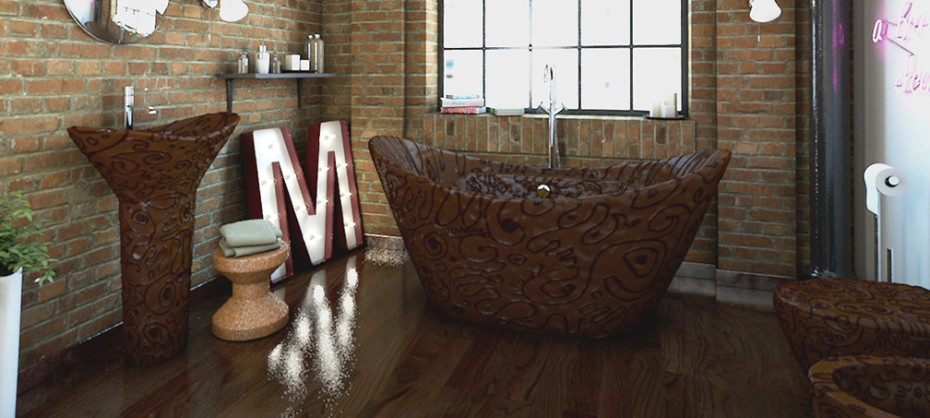 'There are millions of Google searches for sweet related terms each month, a number of these come to our web site. Why? Because people are regularly searching for "bathroom sweets". Were people looking to find loo-specific treats, or was this just a simple case of bad spelling?
The answer is pretty obvious. Clearly people wanted bathroom suites, and they just got it a bit wrong. But that got us thinking: just how do bad spelling, a love of confectionery and bathrooms come together like that?"
This site holds the answer. (Thanks for the tip Brian!)
12. Mme Decourcelle, the first female Taxi driver in Paris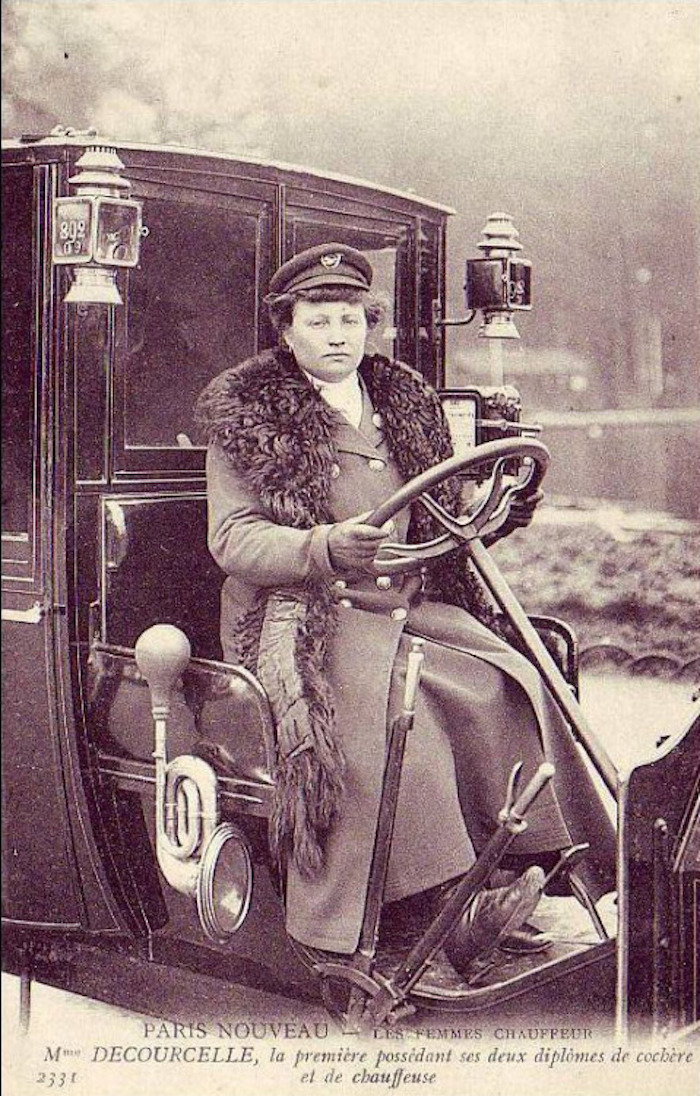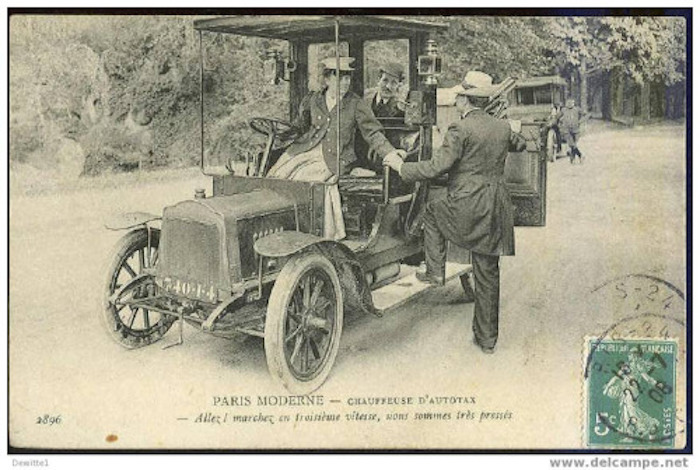 Mme Decourcelle is said to have been the first female taxi driver in Paris– a chauffeusewho also had a license to drive horse cabs.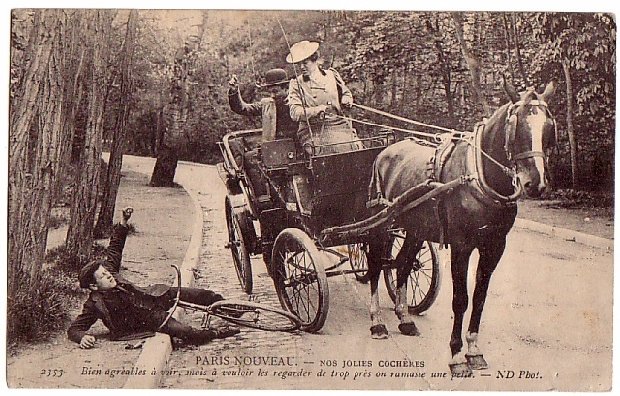 Poscards from 1909, Bois de Boulogne, found on Taxi Library. 
13. A French Twist for Thanksgiving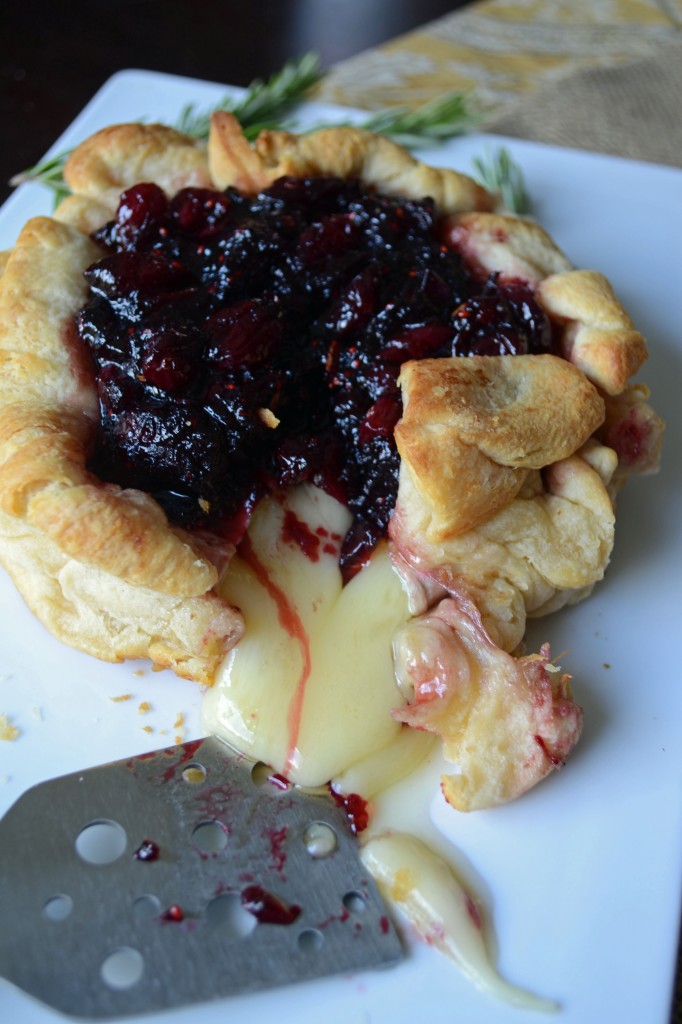 Baked Brie with Balsamic Rosemary Cranberry sauce. Holy sh*t.
Recipe on Sarcastic Cooking.