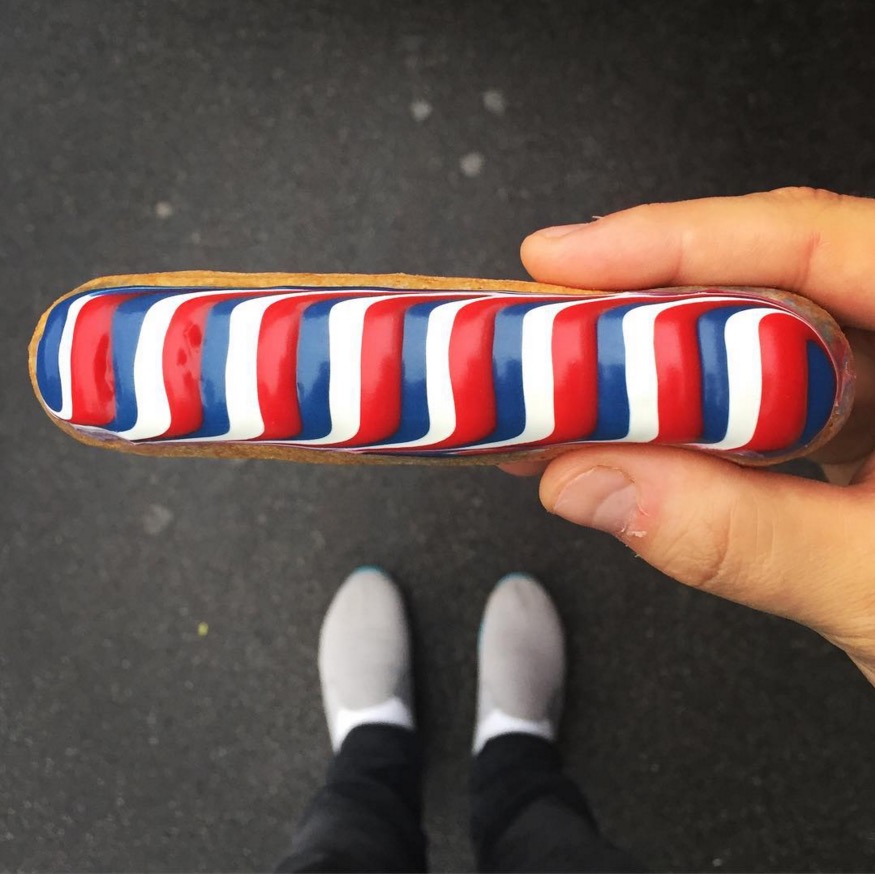 Arguably the most ingenious way to discover Paris– via its most drool-worthy pastries– graphic designer and pastry chef living in Paris, Tal Spiegel, is the man (and the shoes) behind Desserted in Paris, the instagram account dedicated entirely to the city's best desserts. Each one is conveniently tagged with the patisserie where he found it and a description of the ingredients.
I'll just leave you with a few of his latest finds to tempt you on a treasure hunt via perfect Parisian pastries…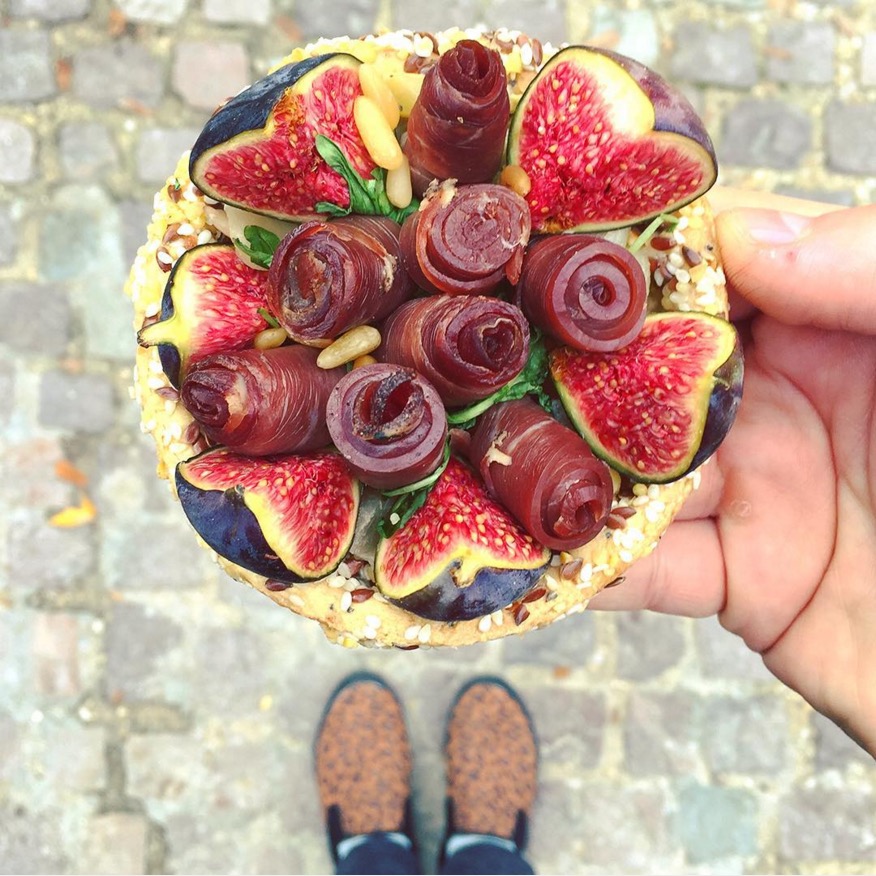 "This one was starring at me at @lagrandeepicerie vitrine and I had to have it, plus it's half savory half sweet!"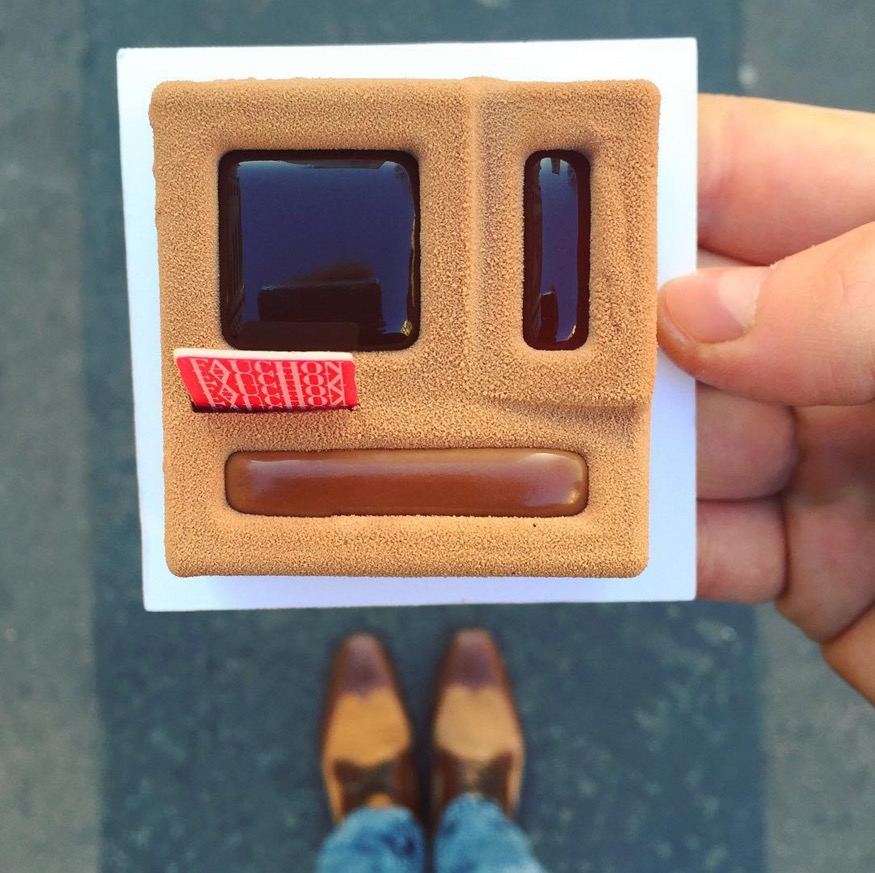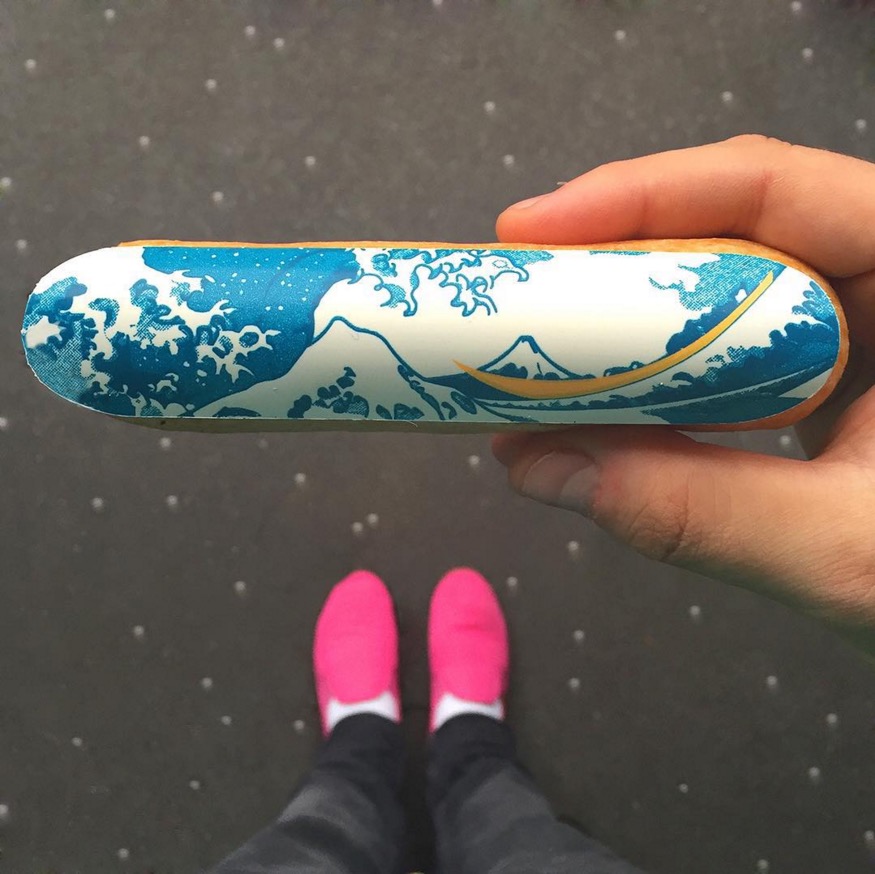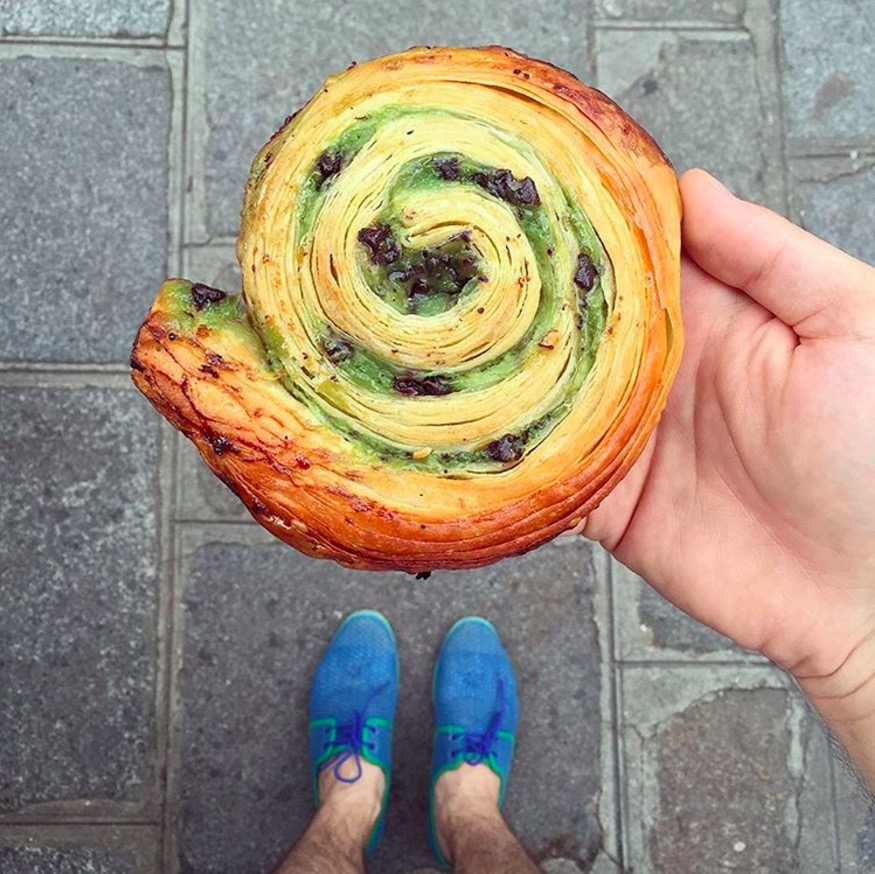 "Good morning pistachio chocolate escargot from "du pain et des idees" and thank you for sharing the same beautiful green lines as my shoes. Wish you were a hand bag."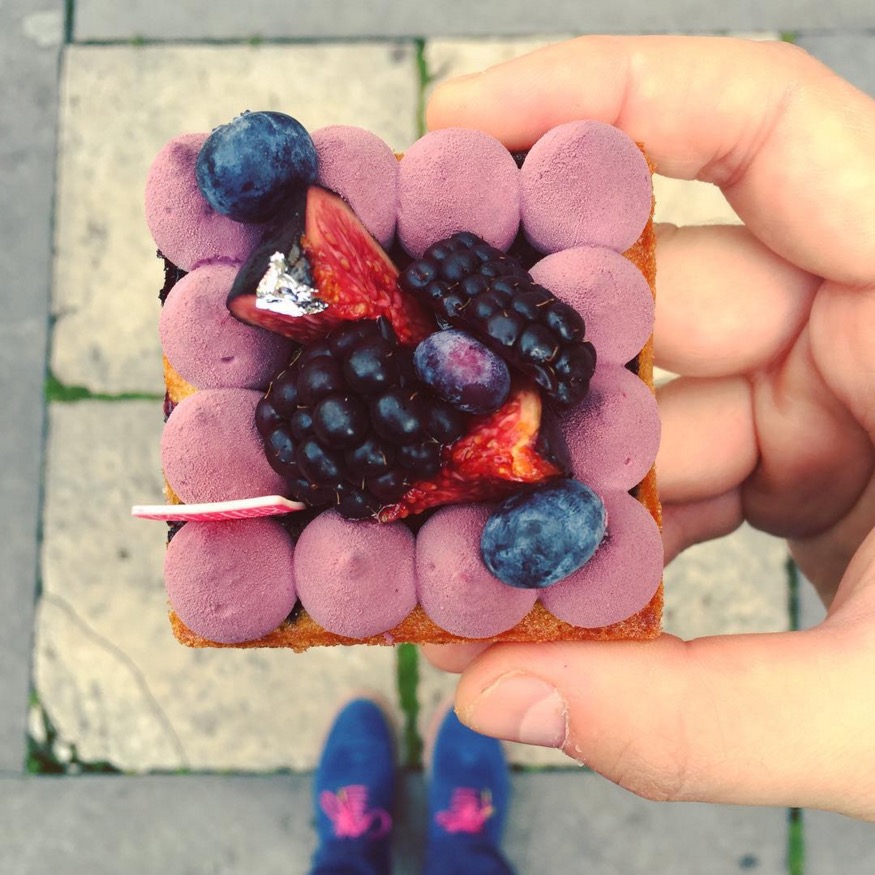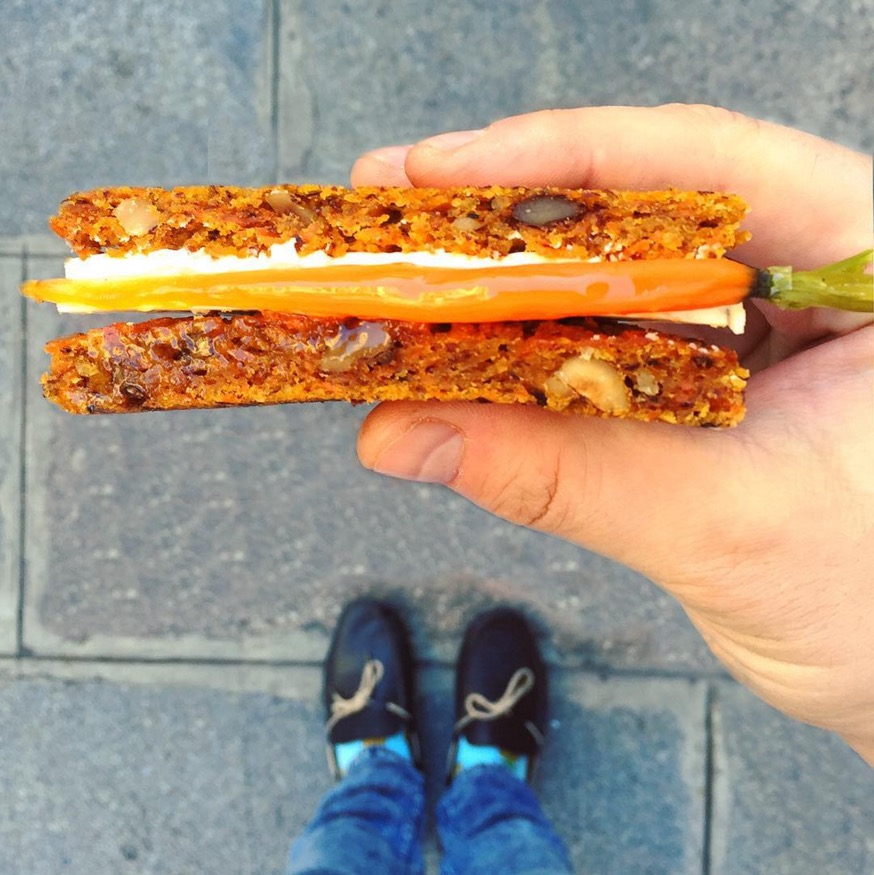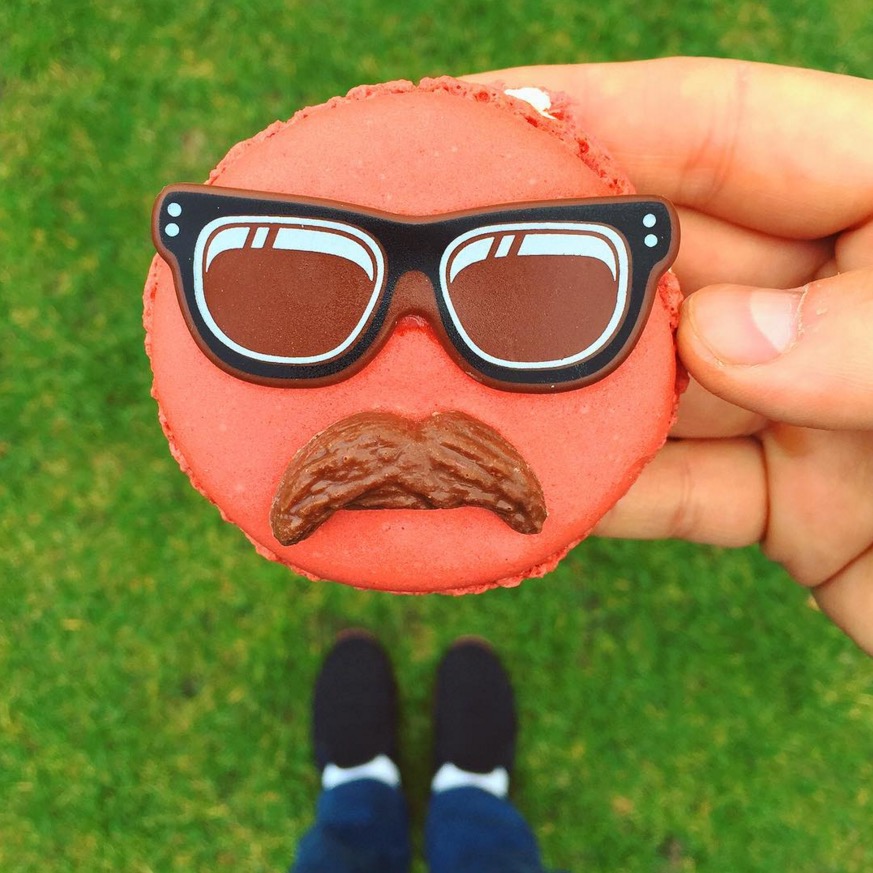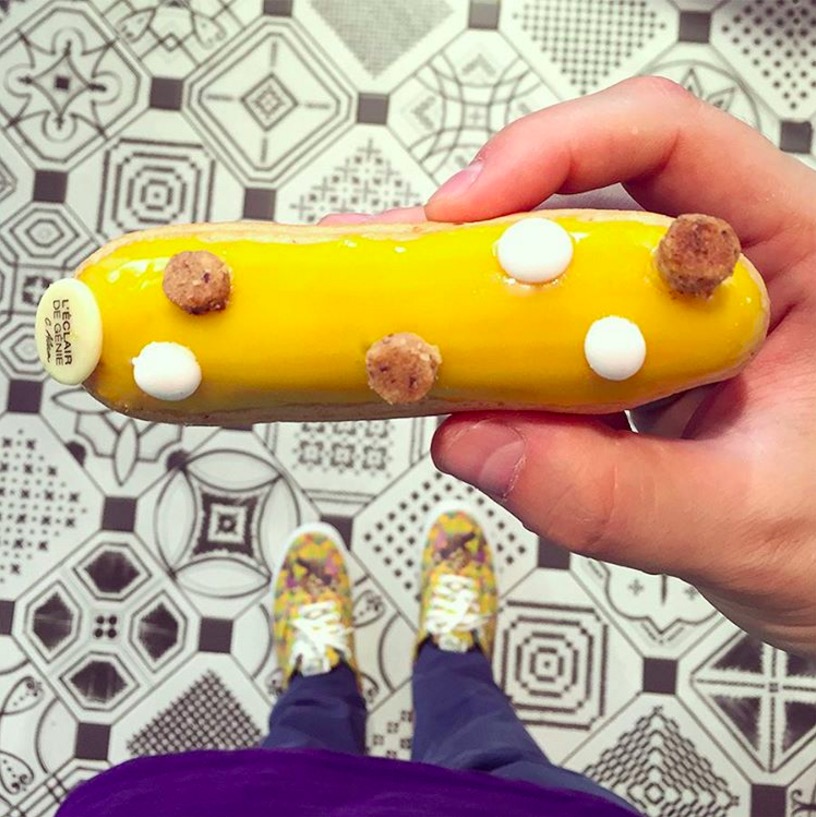 "We all live in yellow submarine! Lemon yuzu eclair by Christophe Adam (and my yellow submarine shoes)"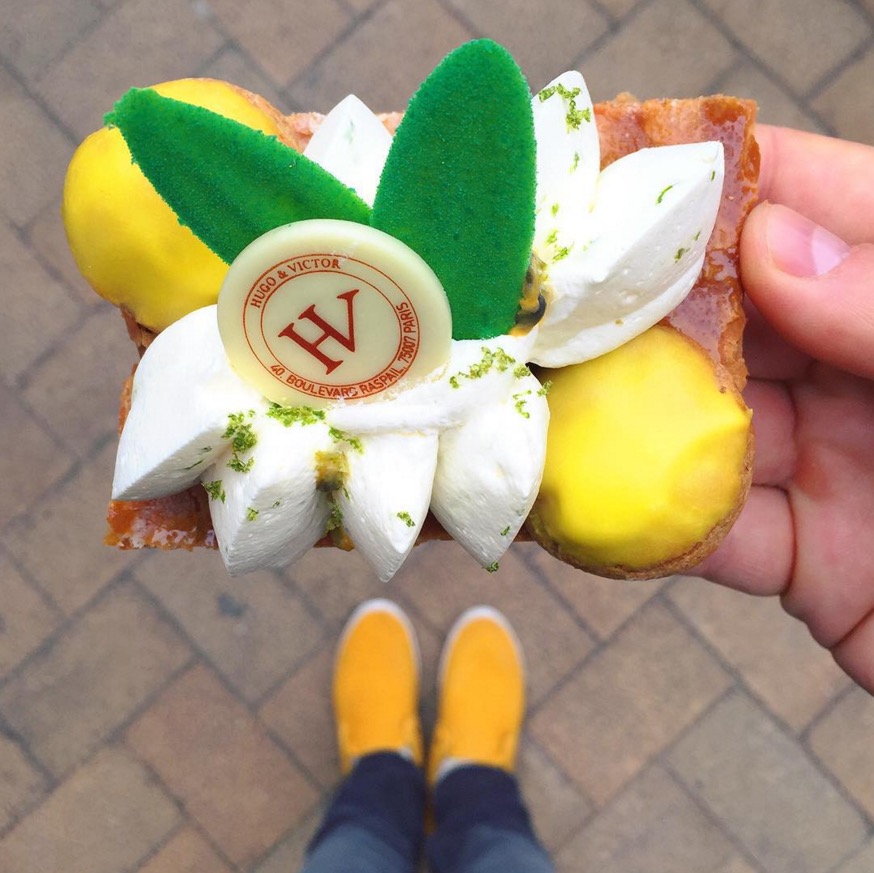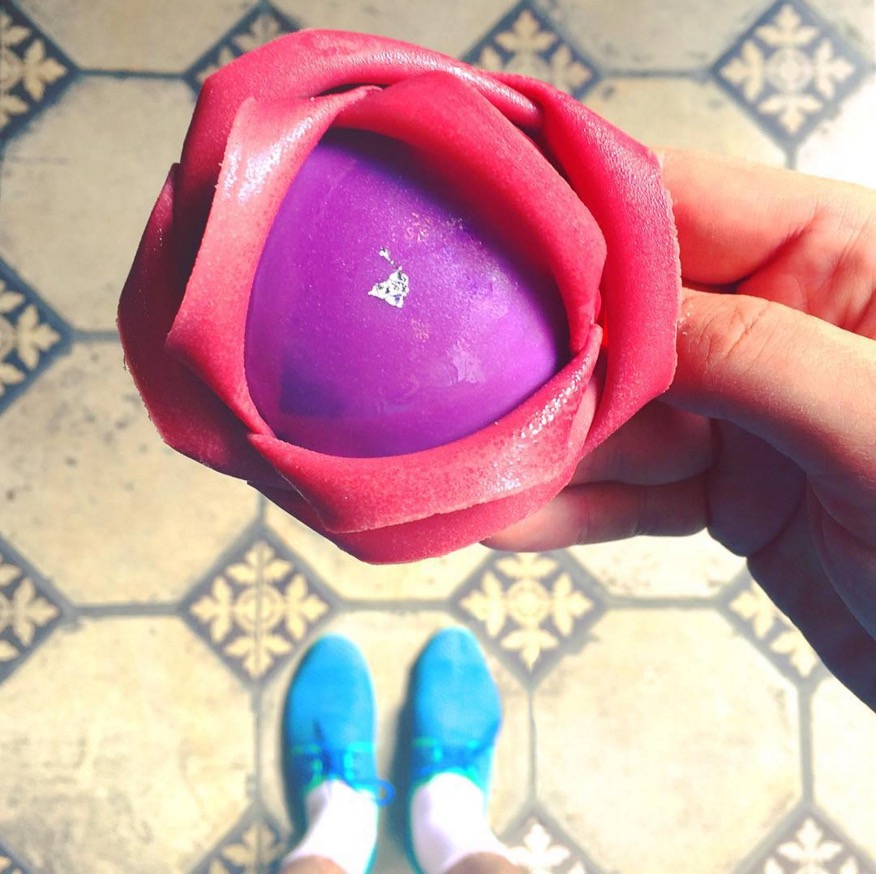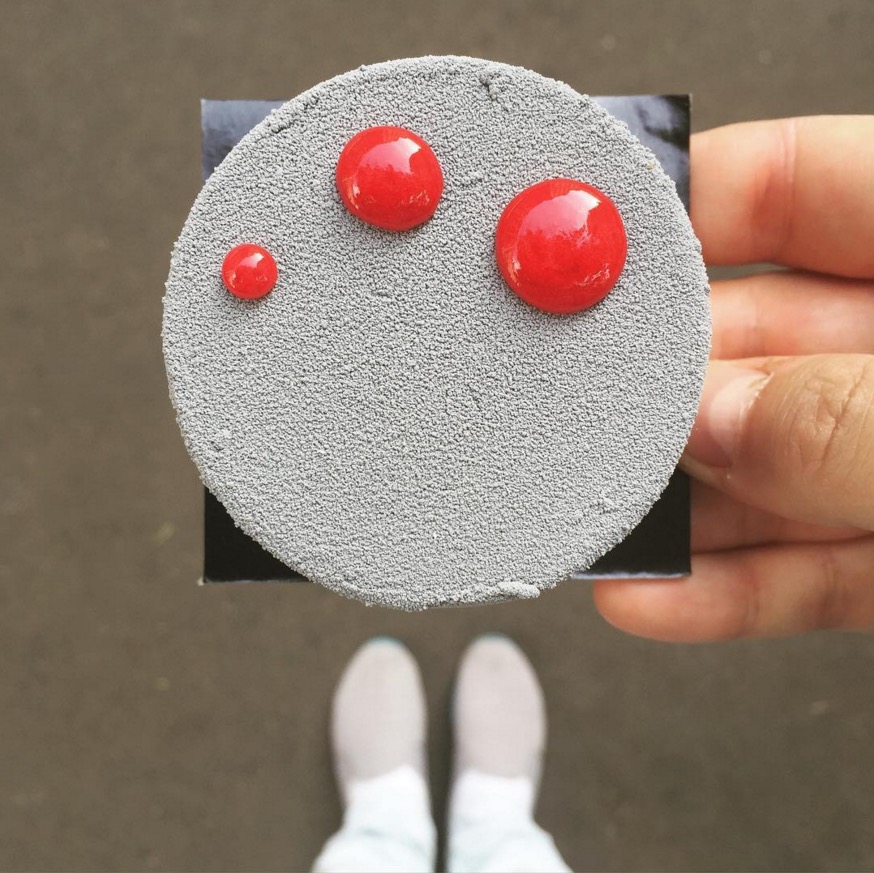 "Gray floor Gray shoes gray cake (Burbun vanilla cream, salted butter caramel and parline with speculoos)"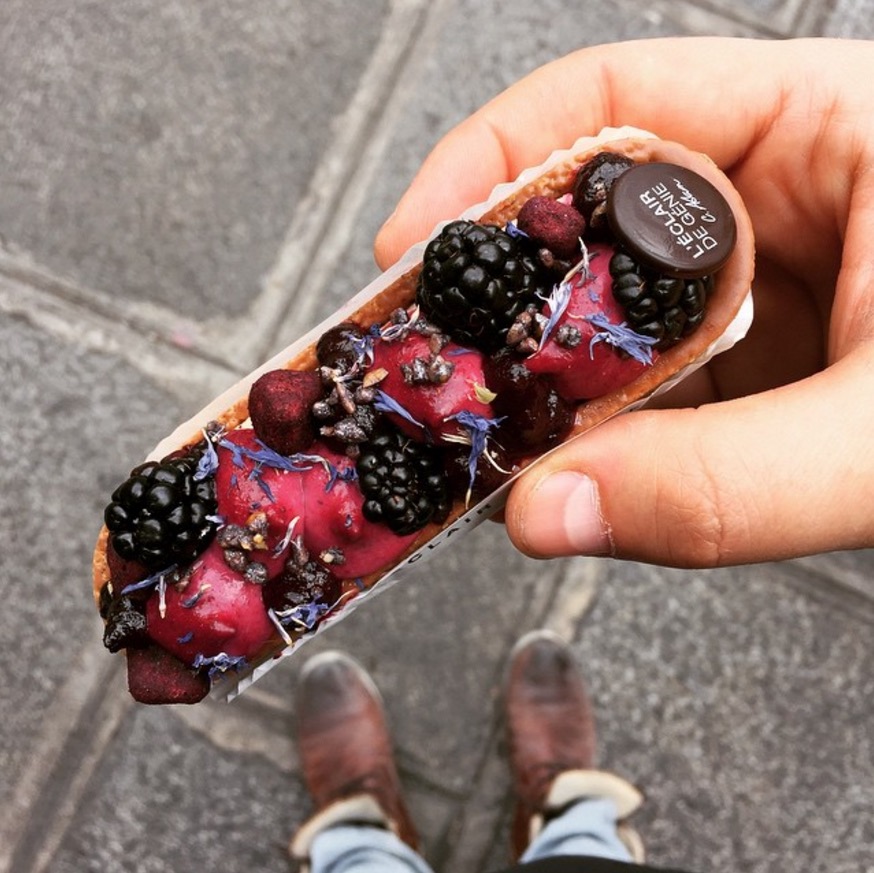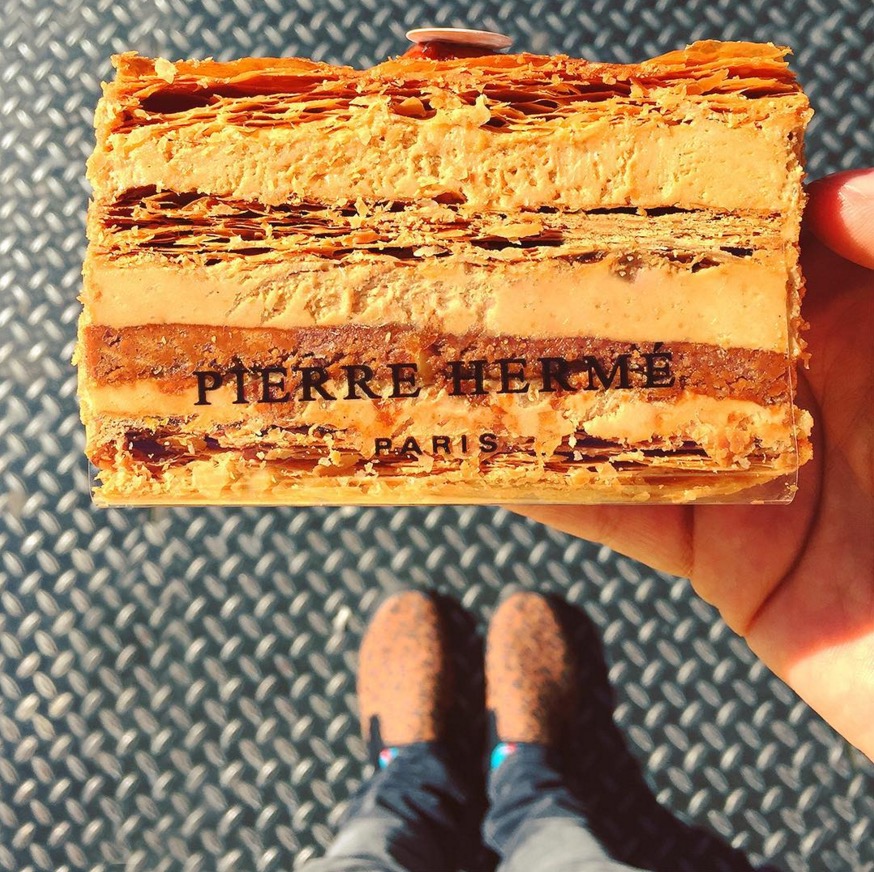 "This 2000 feuilles by @pierreherme needs no introduction, and neither does my leopard shoes. Def Best mille feuilles in Paris."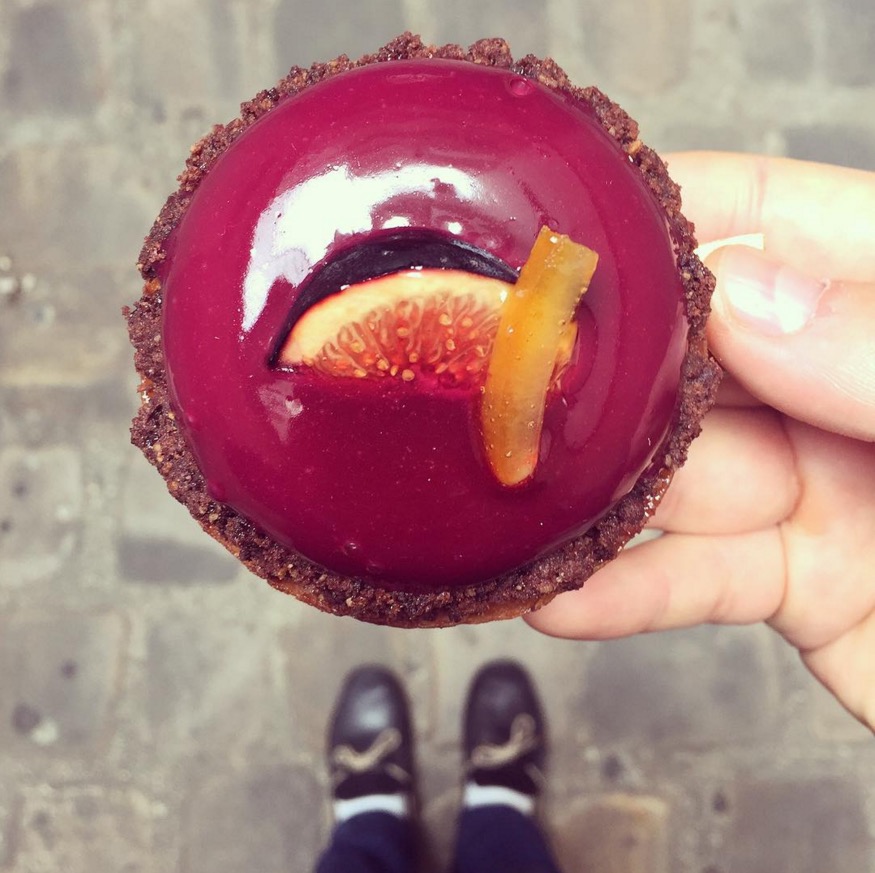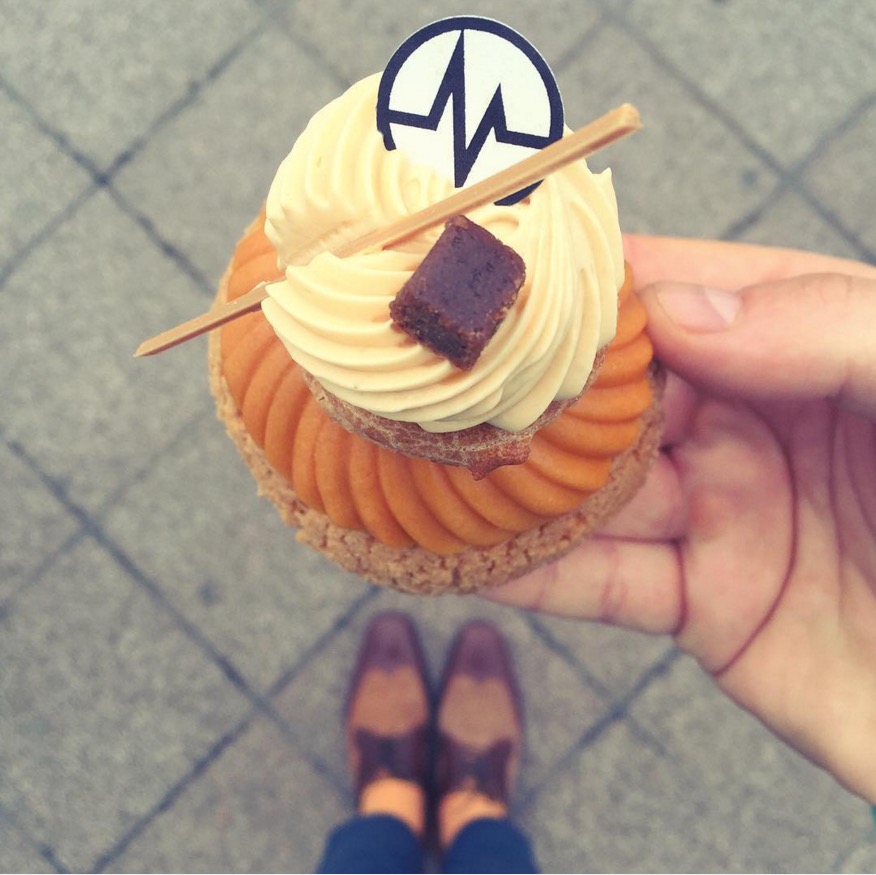 "The long line at the Marais didn't stop me from getting @christophe_michalak caramel & salted butter religious. I won't lie, it's Awesome!"
Follow Desserted in Paris.
PS. Discover my own visual cabinet of curiosities for the undiscovered and forgotten on my Instagram