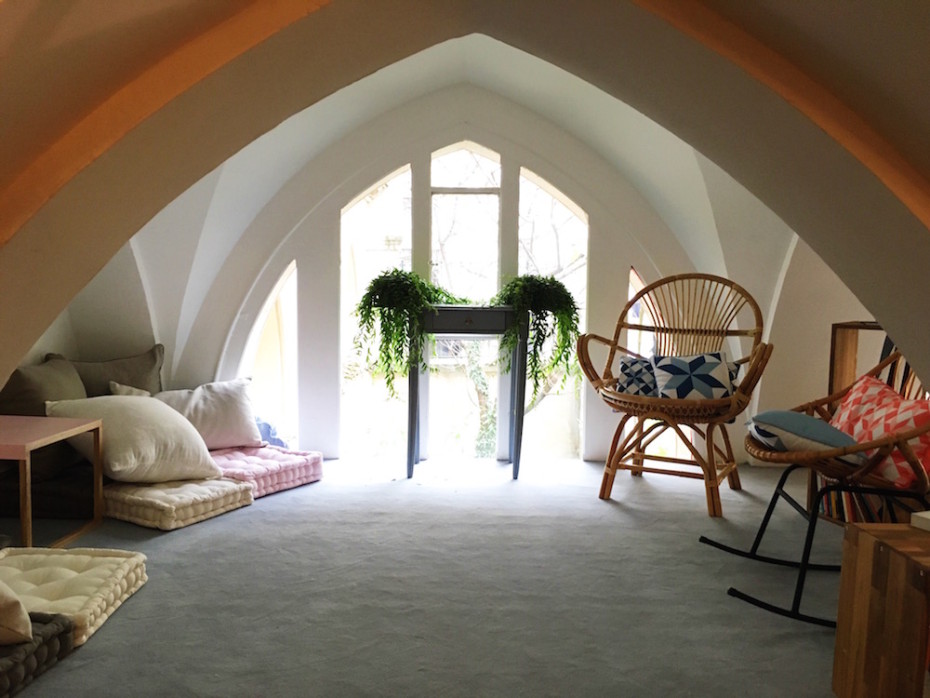 I remember moving to Paris and not really knowing where to start. In fact, I probably took a lot longer than I should have to rev my engines because I just didn't have a place to go and plan world domination where the environment inspired me, the wi-fi was reliable, the chairs were comfy and the kitchen was accessible for all-day grazing.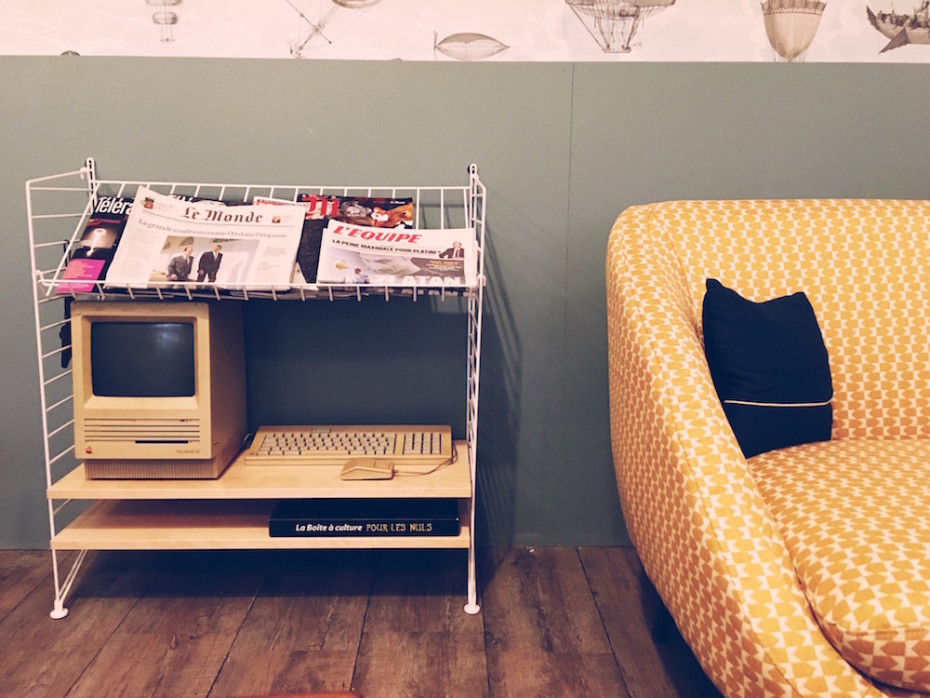 Traditional co-working spaces are alright I suppose, but I've never seen one in this city that really speaks to my intrinsic need for a good quiet nook to curl up in like a cat with my laptop, flashing my most embarrassing socks.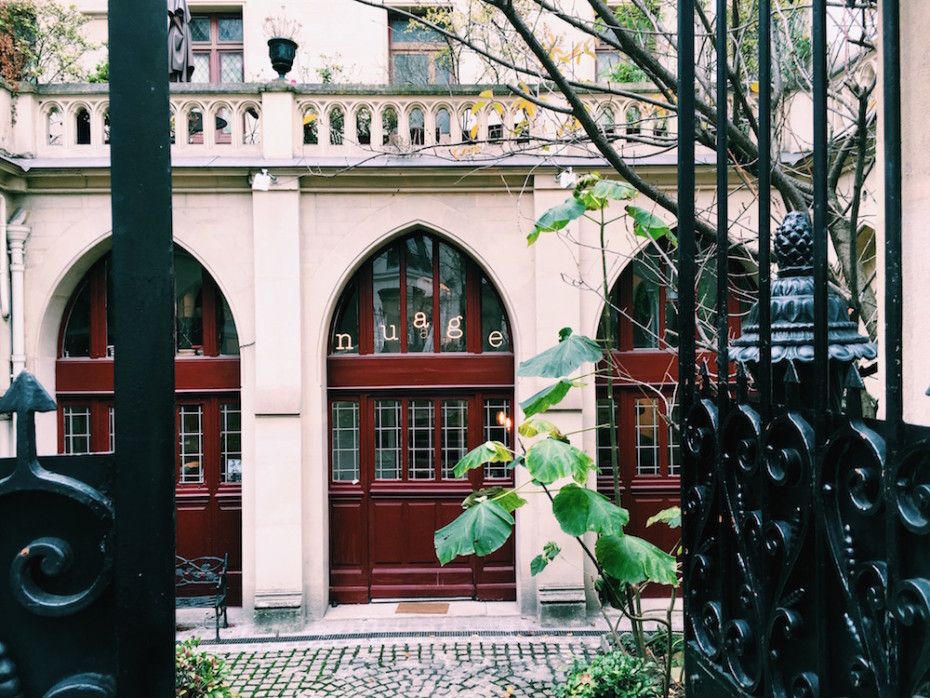 Five years on and happily settled in my very own MessyNessyChic clubhouse in the Latin Quarter, today on my lunch break I finally found the place that I needed (five years too late).
This is Nuage, as in Cloud, as in, yes, this is what it's like to work on Cloud 9, or just as if everyday were a Friday. Founded by three young entrepreneurs, they just opened and it doesn't take much research to figure out that this place is the best deal in Paris.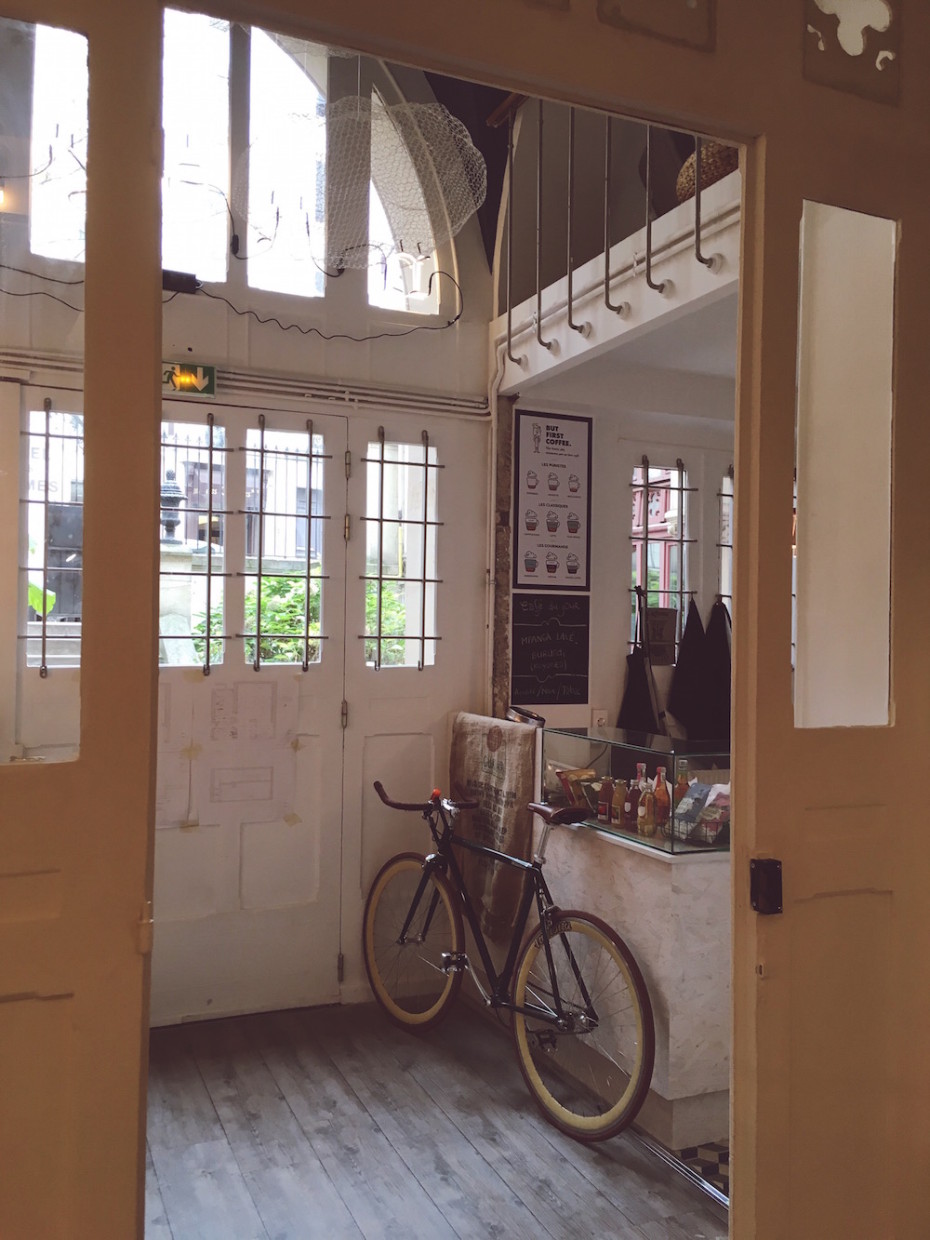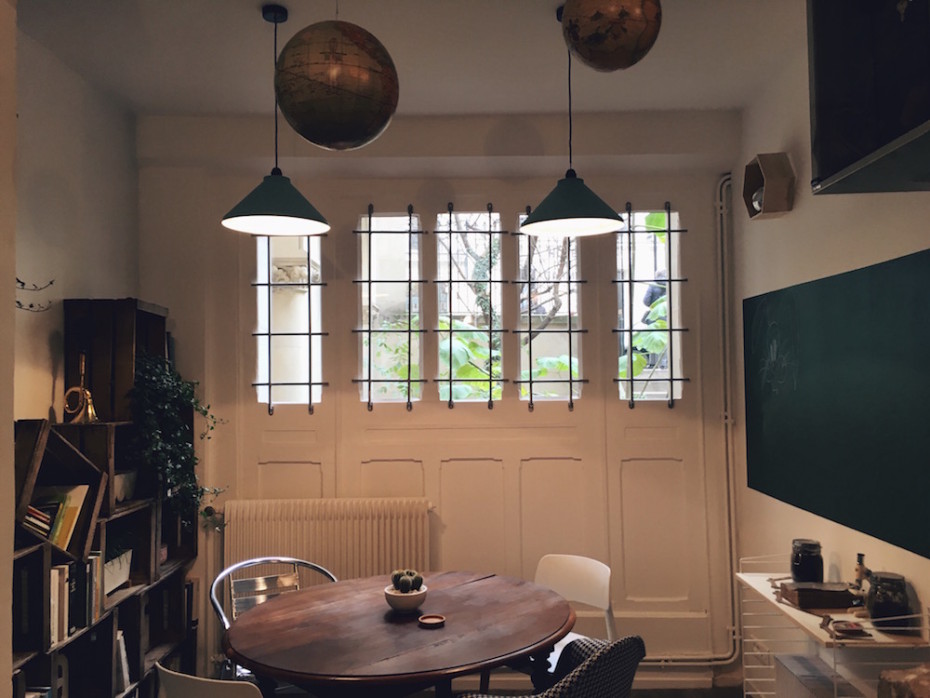 I'm definitely a little jealous, definitely wondering whether I should just move in and save on 90% of my rent, but mostly eager to pass the tip to future Parisian entrepreneurs, freelancers, bloggers, dreamers, risk-takers, runaways or anyone that might need a celestial little office here in Paris like I did.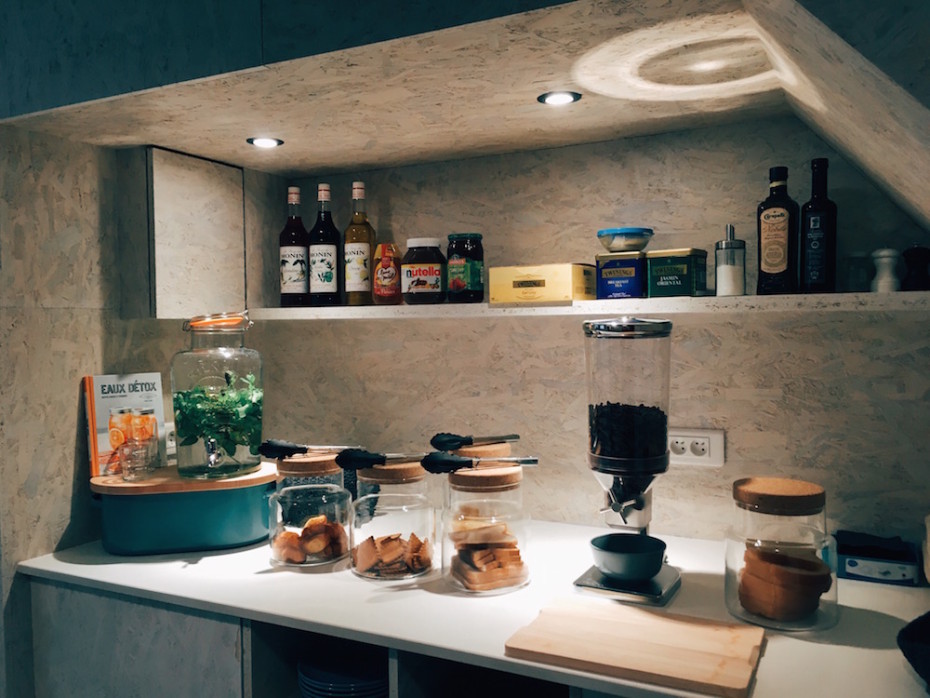 For €4 an hour or €16 a day you get
A beautiful space to work, create and have meetings in
Unlimited all-you-can-drink artisanal coffee (made with a real-deal coffee machine)
All-you-can-eat access to their fresh snacks bar (cookies and Nutella to help change the world)
On demand iPads
A full-time super friendly concierge at your service
Telephone/ video conferencing access.
Free lockers
A library of quirky surroundings
And of course, wi-fi!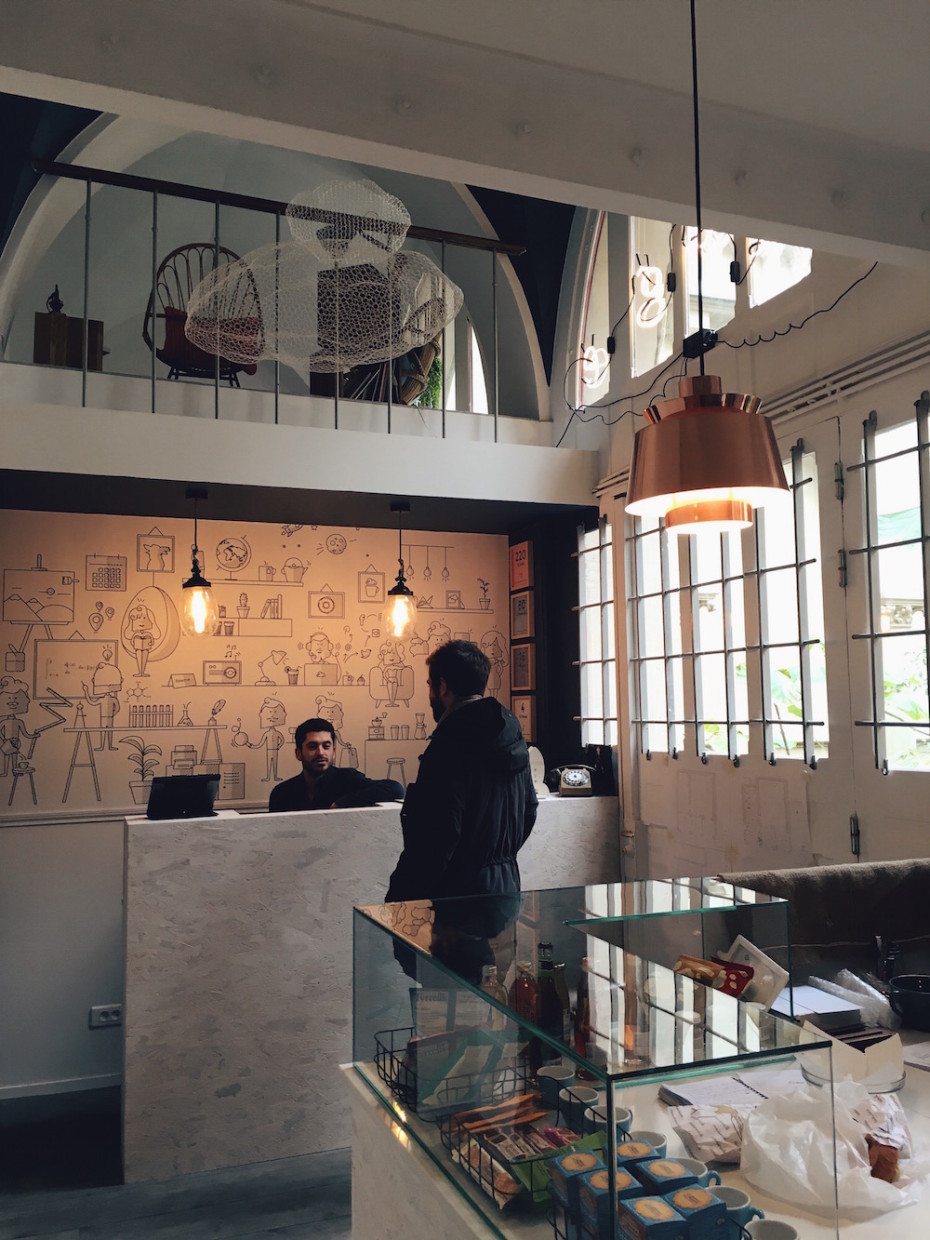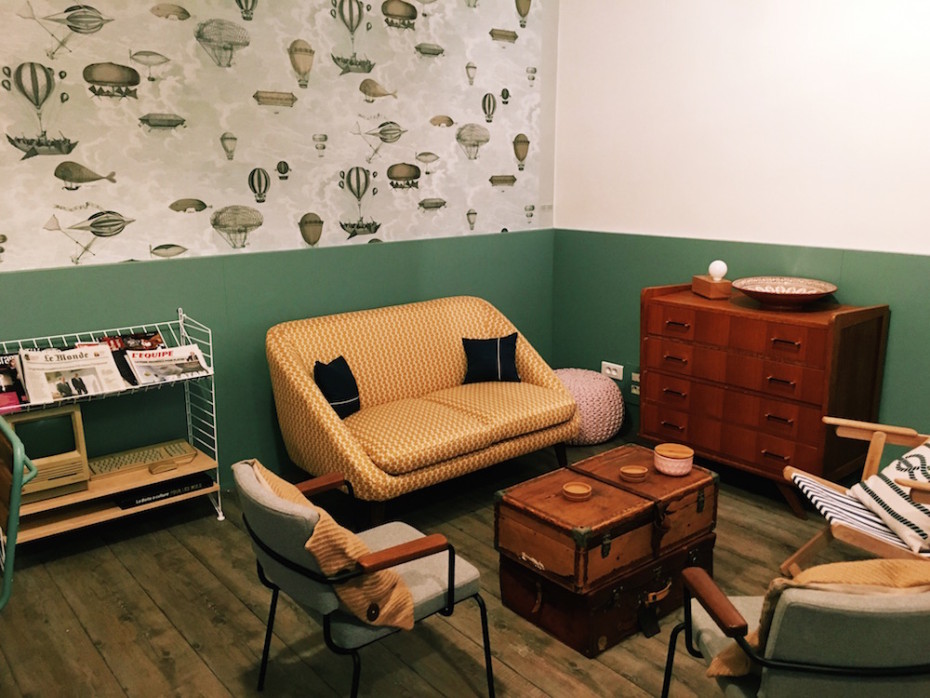 If you want something more long-term, you can call it your home away from home for €80 a week or €220 a month. Nuage is an open space to all without reservations or sign-ups, but they also have a members space to guarantee that favourite little nook of yours in advance.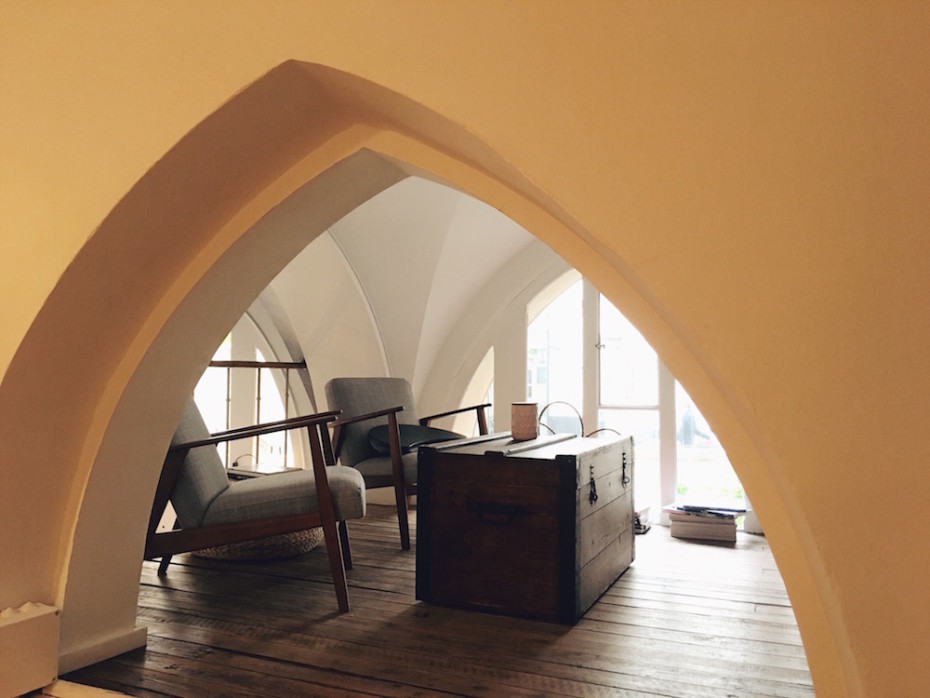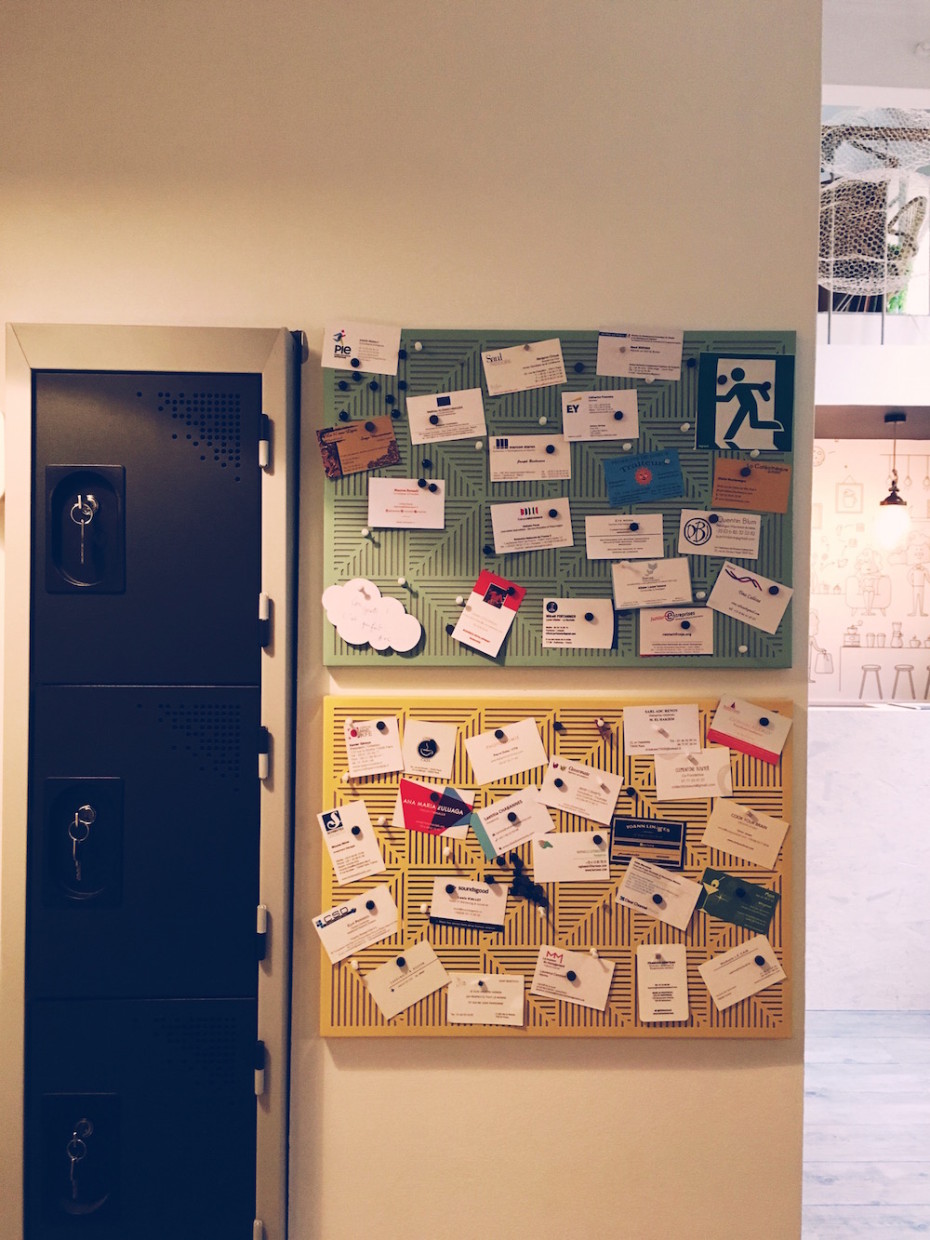 Nuage also plans to organise arts & culture workshops, innovative start-up discussions, social meet-ups and more. The space is also available for privatisation. (But don't worry, none of this will get in the way of you curling up with your laptop).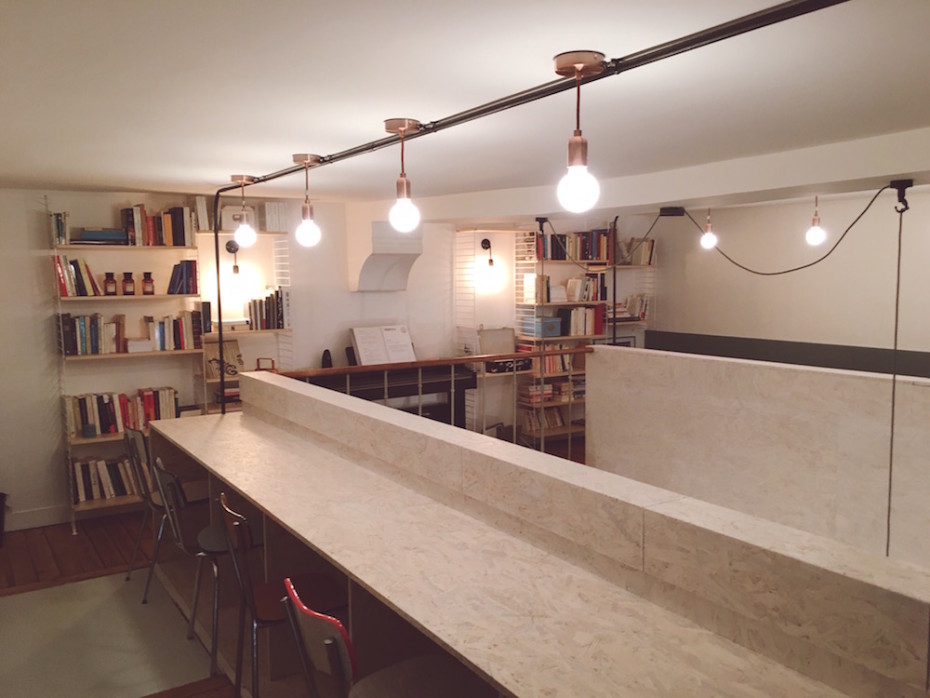 There's a great history behind this celestial workplace, which was originally the back of an old church built in the 14th century and later the esteemed Collège de Beauvais…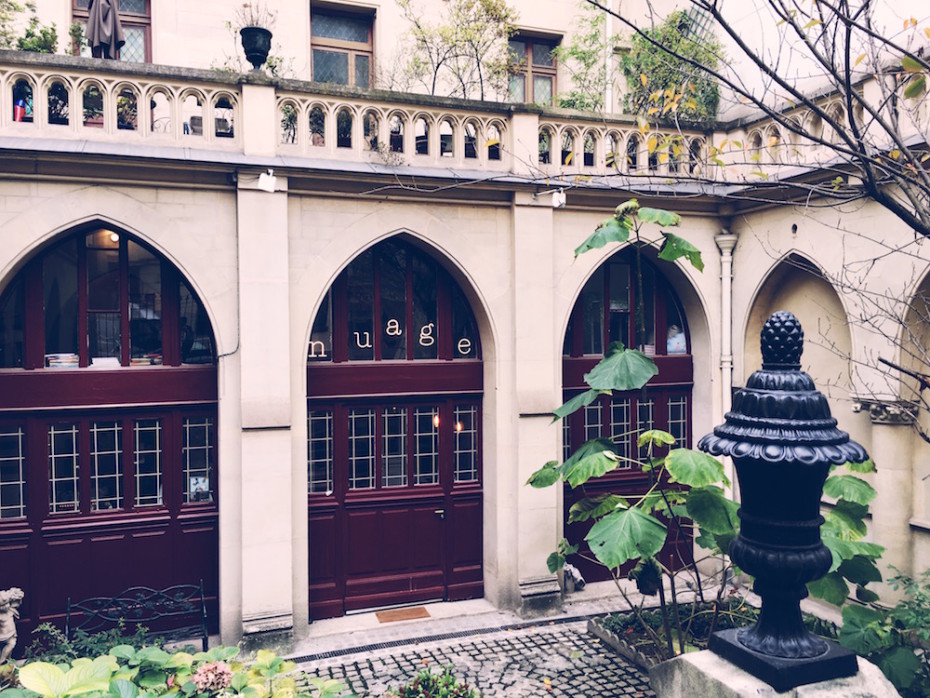 It was within these very walls that a libertine writer by the name of Savinien de Cyrano de Bergerac studied during the 1600s and would become the inspiration for Edmond Rostand's most famous French drama, Cyrano de Bergerac.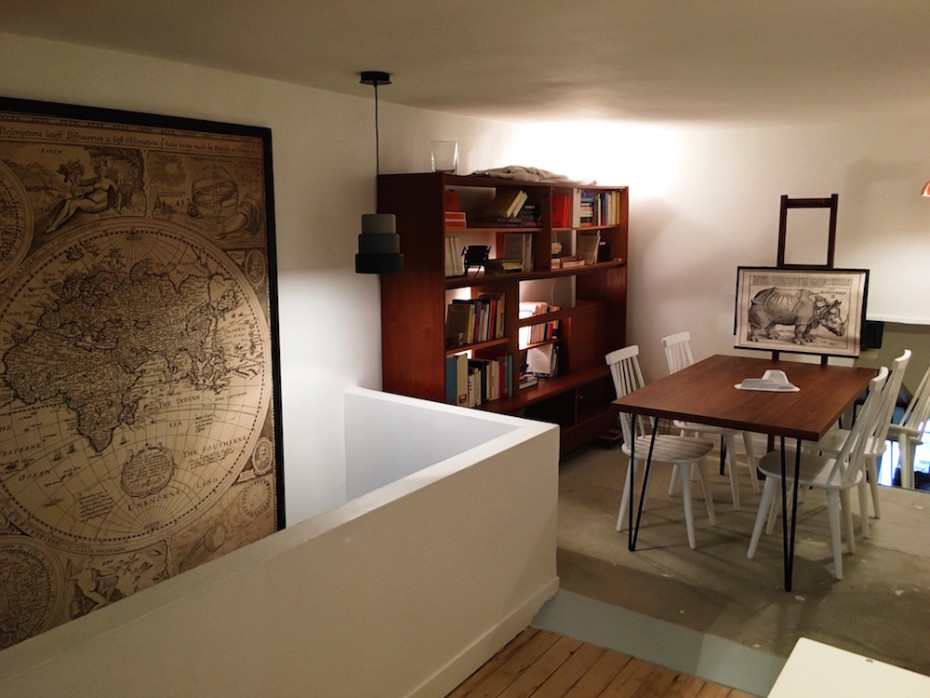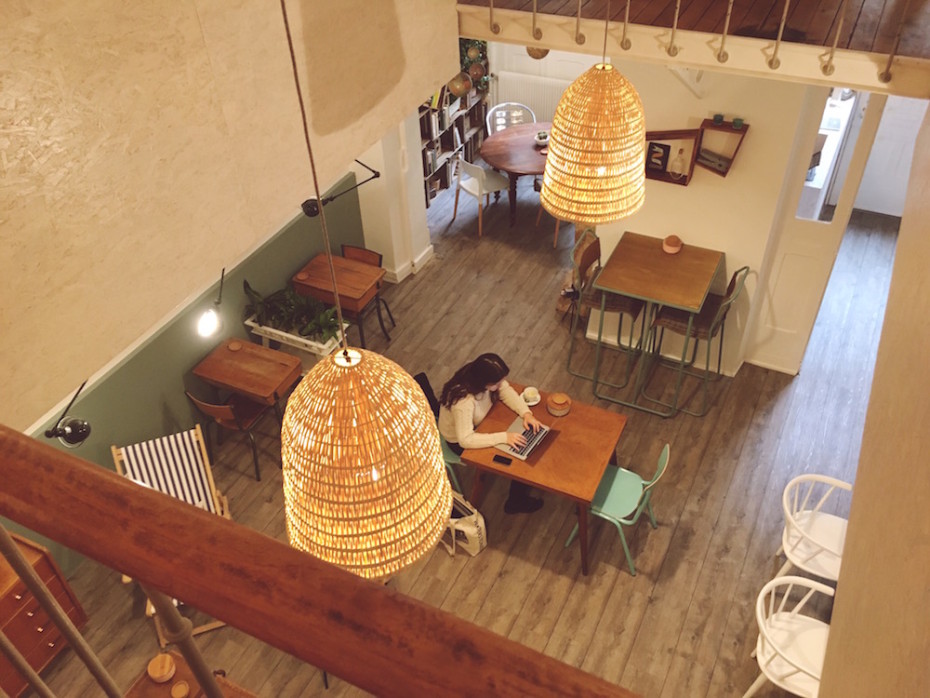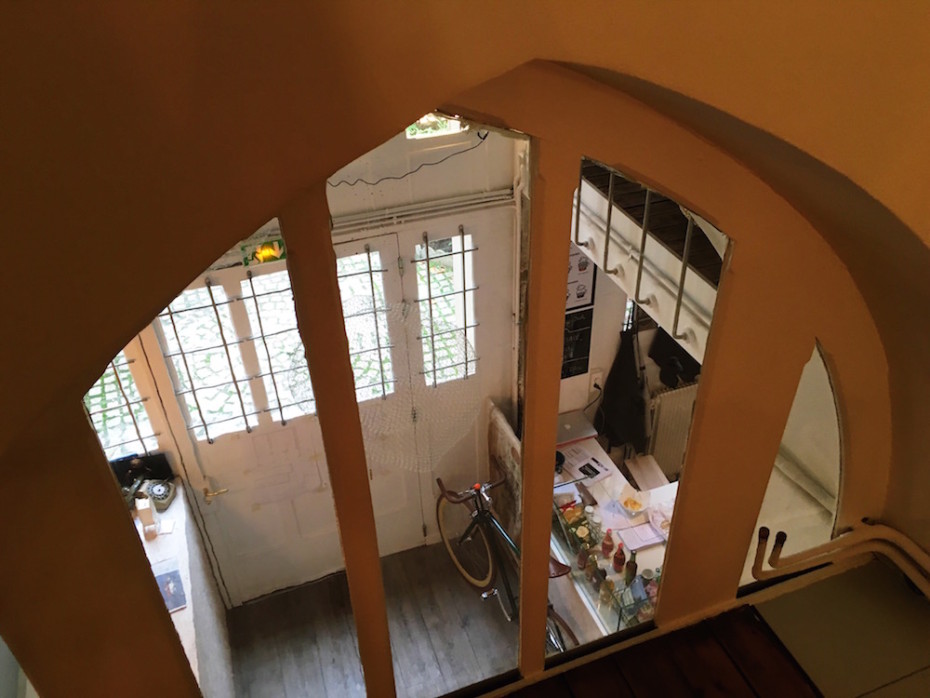 Situated just a few steps from Place Maubert (or metro stop Maubert et Mutualité), this is where one of the first universities in the world, L'Université de Paris (today known as La Sourbonne), was founded right out in the open square, where students and intellectuals came to listen to the words of the teachers. By the 13th century, the Latin Quarter was unquestionably the intellectual centre of the world.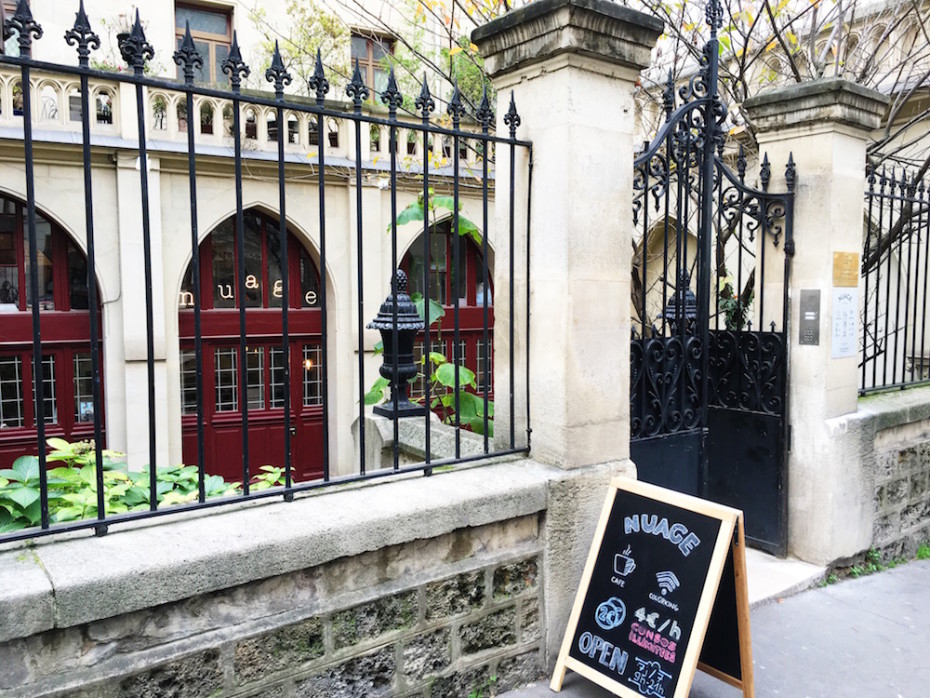 So, not a bad place to start, right?!
Discover Nuage in the heart of Paris' Latin Quarter. You can also check them out on Instagram/ Facebook/ Twitter. Open Monday-Saturday 9am-9pm and Sundays from 1pm-9pm.