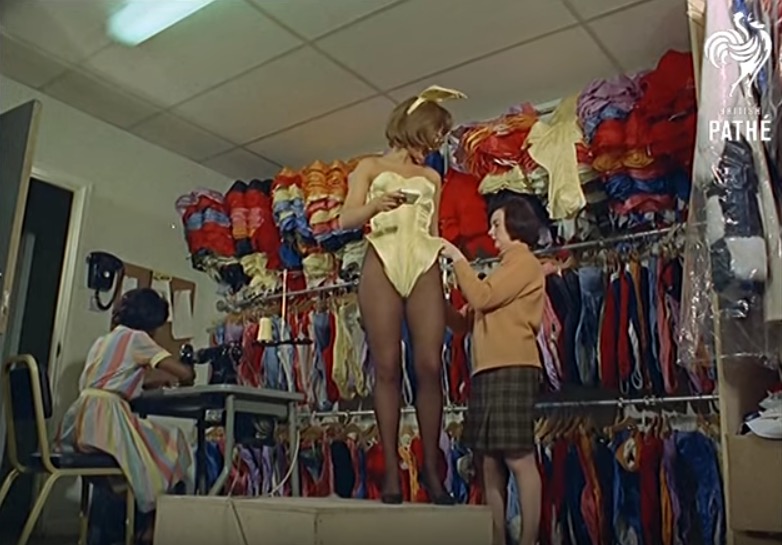 It's Friday, you might be at your office, waiting for another colleague to call it a day so you don't have to be the first, which makes it a totally appropriate time to look like your working while actually time-travelling to London during the swinging sixties and hitting up the Playboy Club. I found this video lurking in the Pathé  youtube archives and it's getting me in the weekend mood.
A few thoughts before you hit play…
I wonder what happened to all those bunny corsets ↑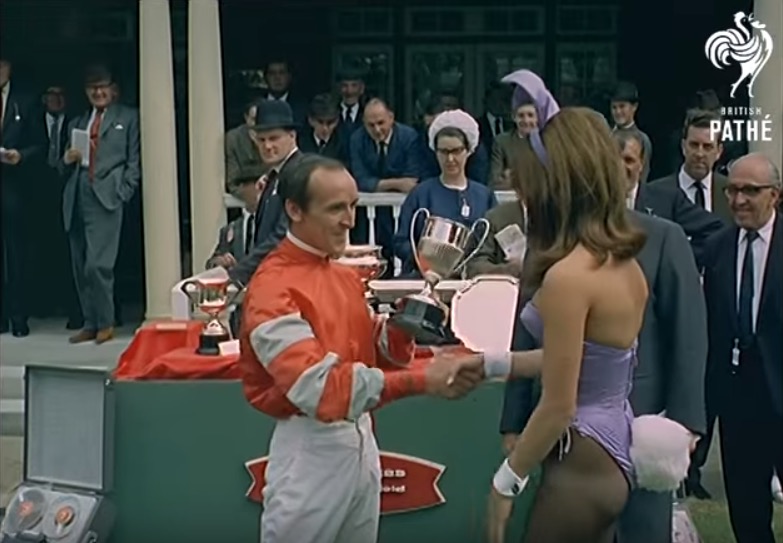 The Playboy Club was notoriously unpopular in high-brow Britain for trying to recruit members by direct mail and even sent a members pack to the Archbishop of Canterbury. So of course showing up to the English races in bunny suits so high cut that you could clearly make out their bikini tan lines, was no big thing.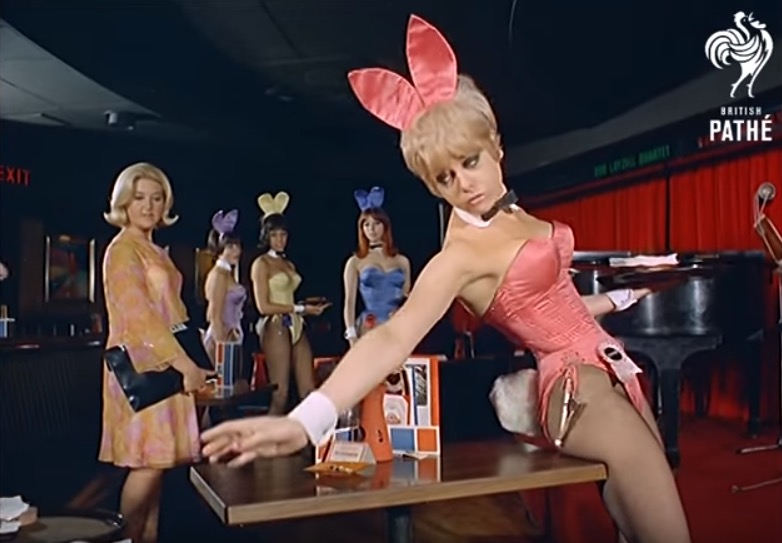 The newly recruited English bunny waitresses apparently had a tough time mastering "the dip". This was the correct way to serve drinks to customers by leaning backwards, thereby avoiding thrusting their busty substances in the punters' faces.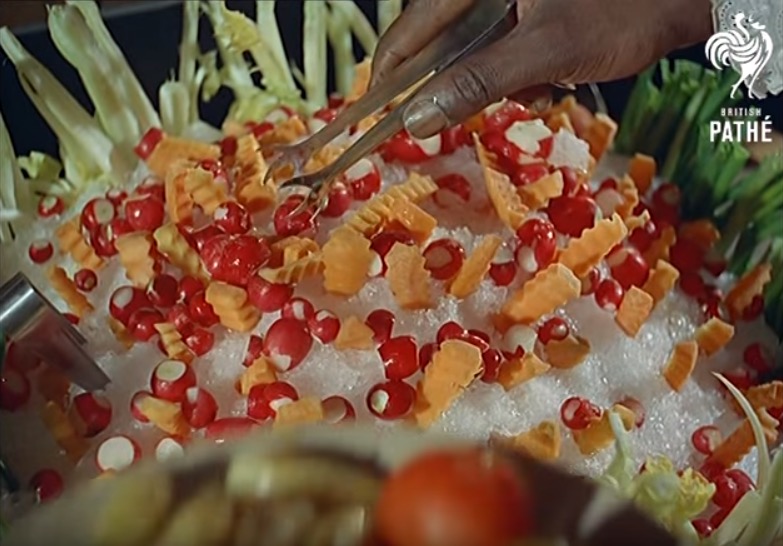 The buffet looks like it left a little something to be desired ↑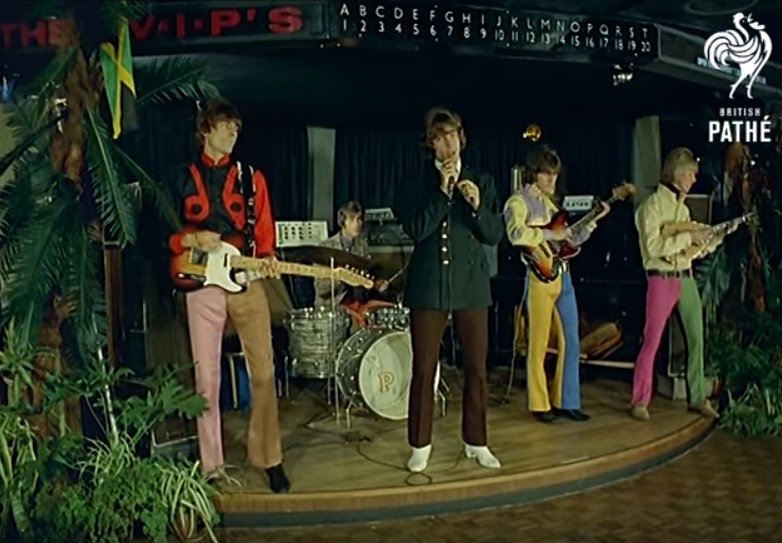 The house band wore dual-tone flares– (I actually couldn't come up with a better name for them).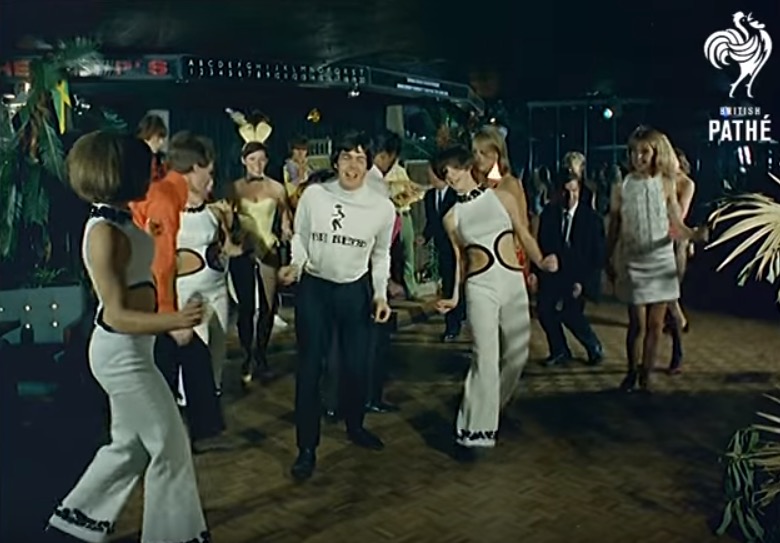 Before the Macarena dance, it seems there was the 'Bend It', a popular dance-floor filler and hit song of the pop group Dave Dee, Dozy, Beaky, Mick and Titch (the ones wearing those two-tone pants).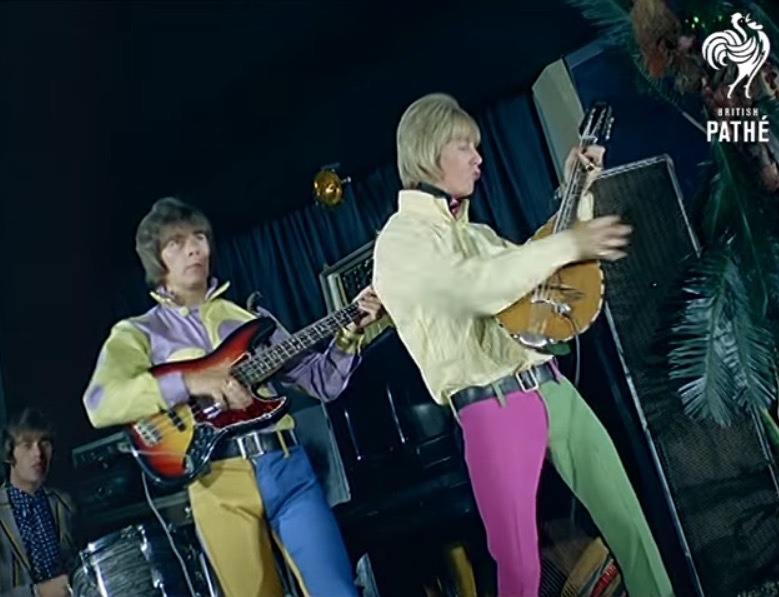 And those pants again.
Enjoy the clip (you can just skip to the 1:11 mark to get straight to the club)…
More awkward vintage television over on British Pathé.