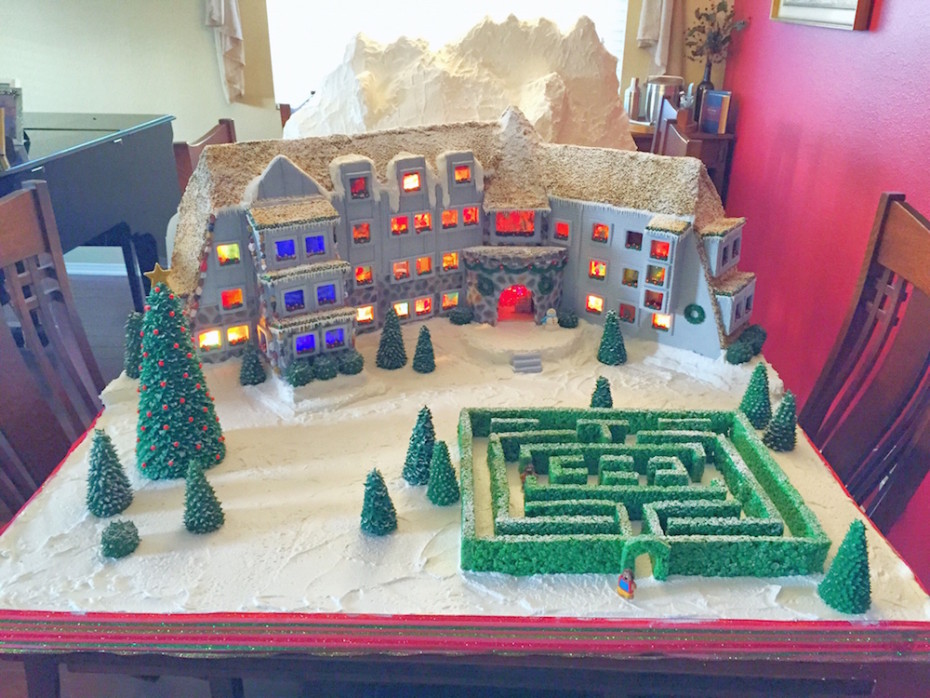 Nothing says "Happy Holidays" quite like a cult horror movie turned miniature winter wonderland in the form of everybody's favourite Christmas cookie!  Come play with us…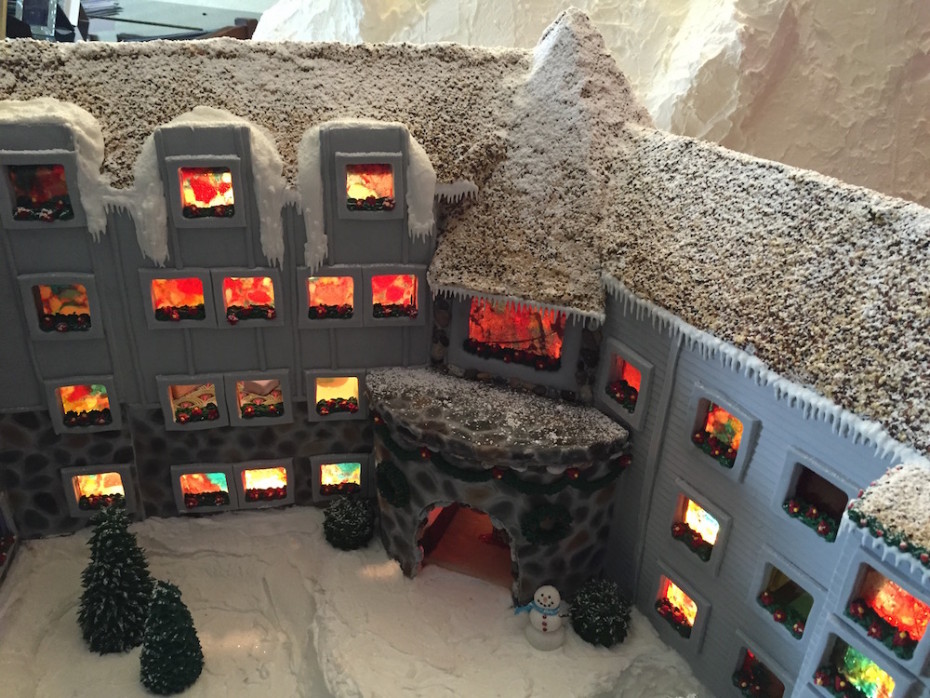 I logged on to Reddit to see what the online bulletin board had to share this Christmas Eve, and found something rather remarkable– this 4×5 foot wide homemade gingerbread house that would surely be worthy of a tip of the hat from Stanley Kubrick himself.
Photographs of the edible work of art were submitted to Reddit by a member whose family has made gingerbread houses a Christmas tradition for the past 10 years. While you'd think they should go into the metier professionally, the family makes them purely for fun and work together on and off for about two weeks in the run up to the holidays.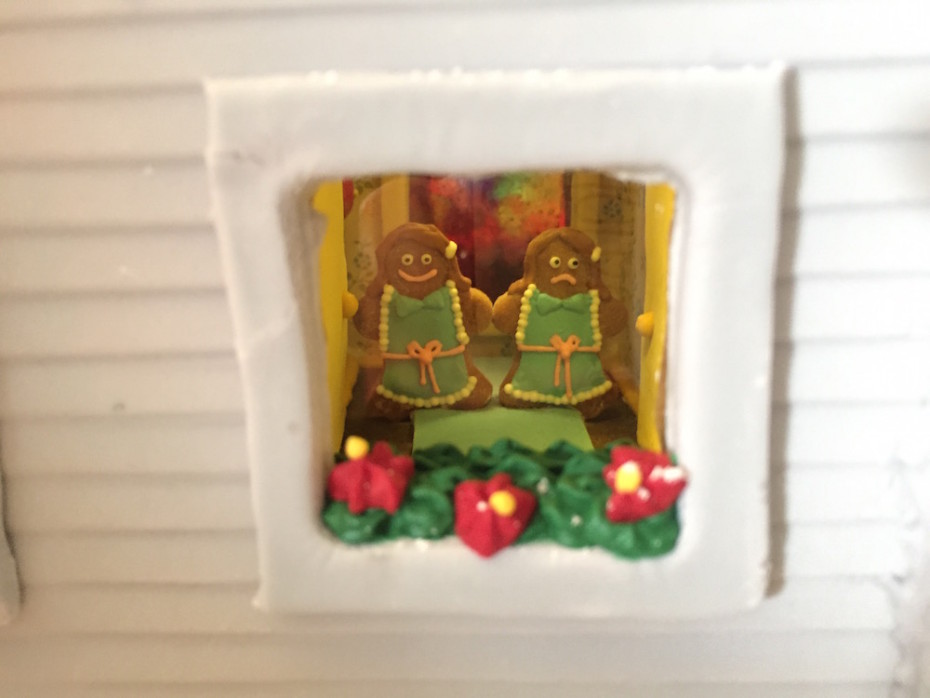 "My dad does all of the design from photos," explained Redditor Eudicotyledon, "We do one nearly every year – no duplicates. It is a Christmas ritual to have fights during the construction."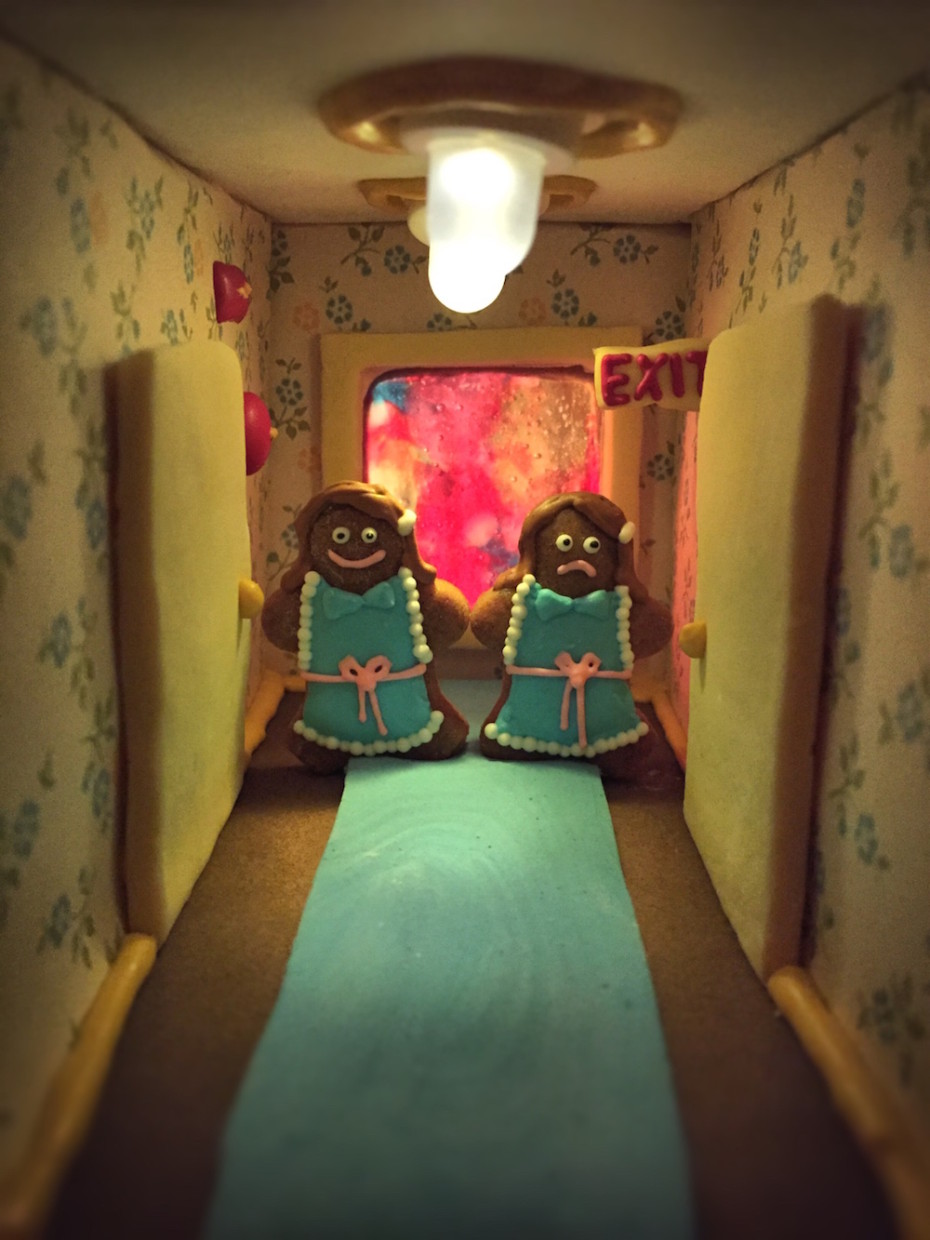 A gingerbread house complete with wallpaper and carpeting. No big deal.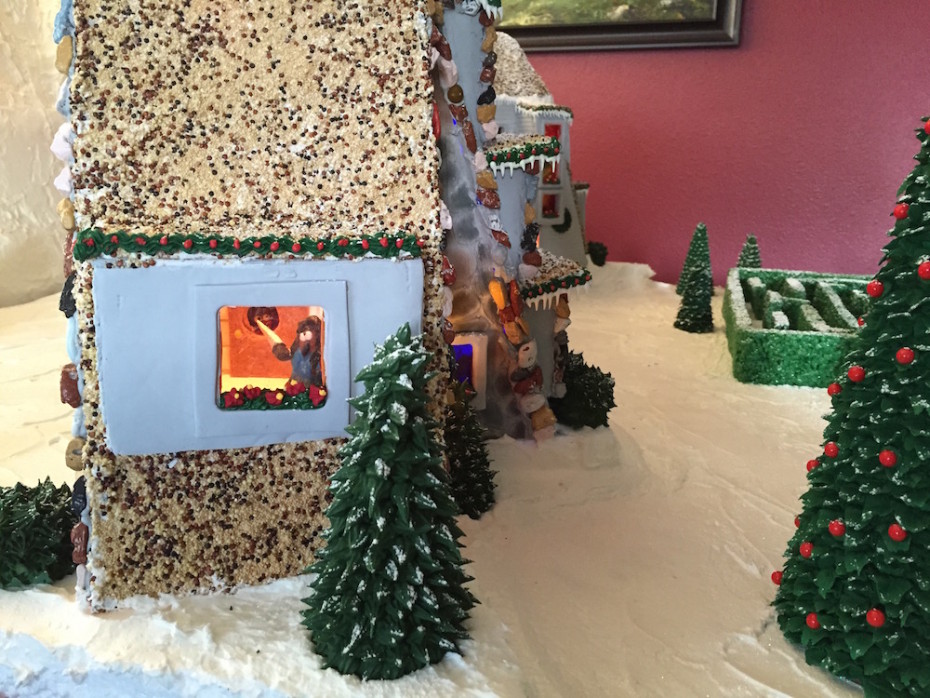 For the outside, they added quinoa on the roof and for the entrance, and for the blood on the windows they melted red jolly ranchers and poured it onto wax paper. When they were cool enough to touch, they peeled it off the paper and hand pulled it into the splash shapes!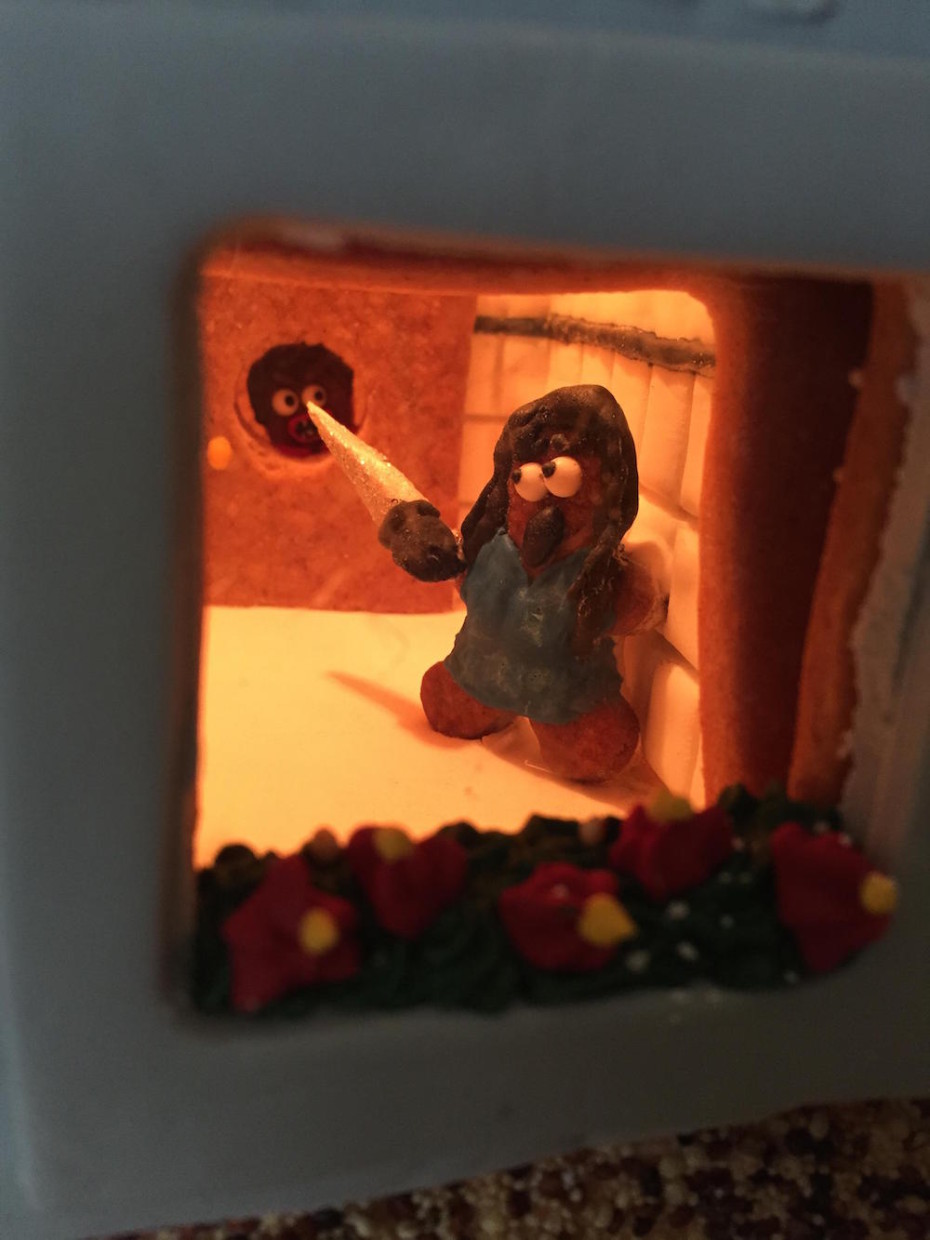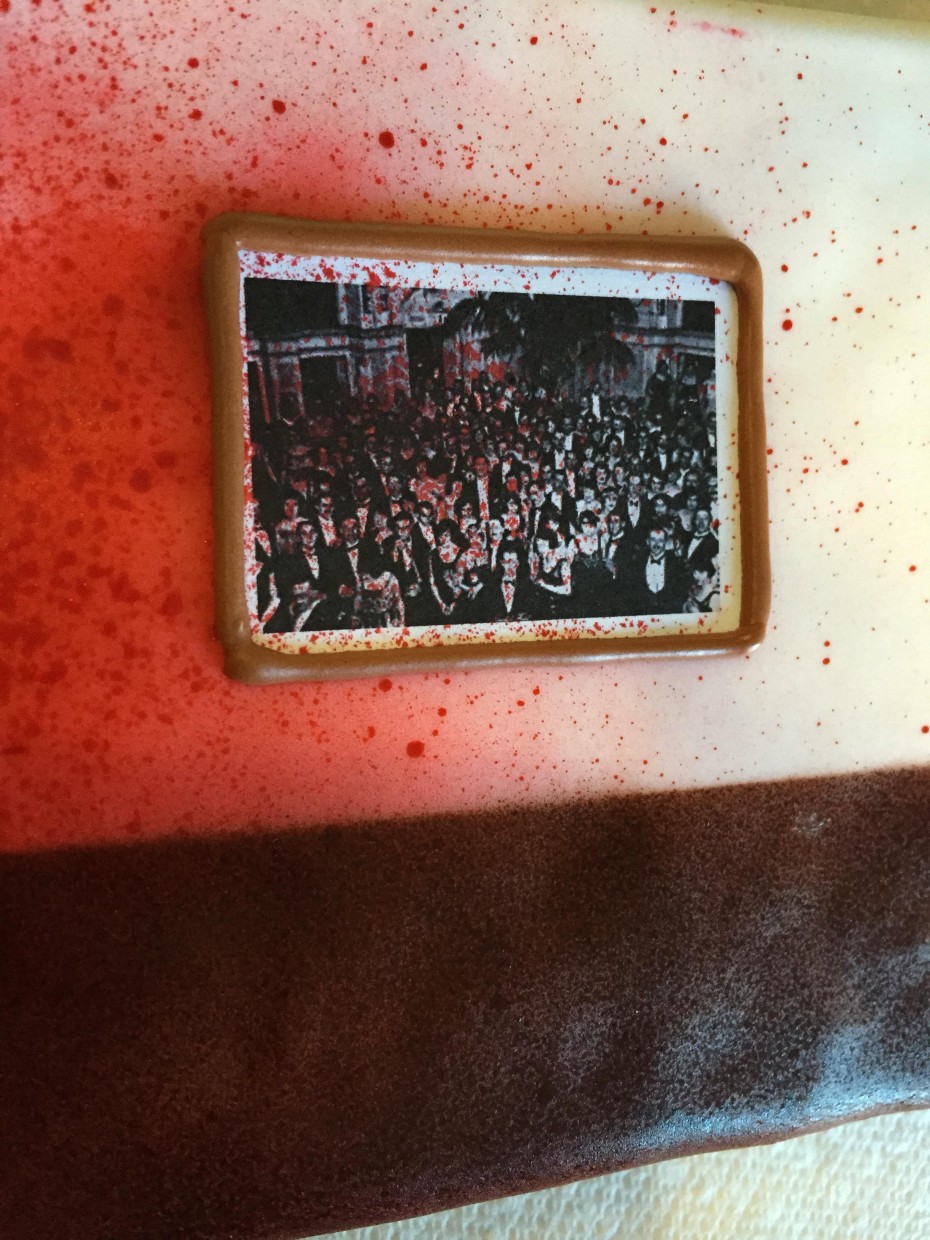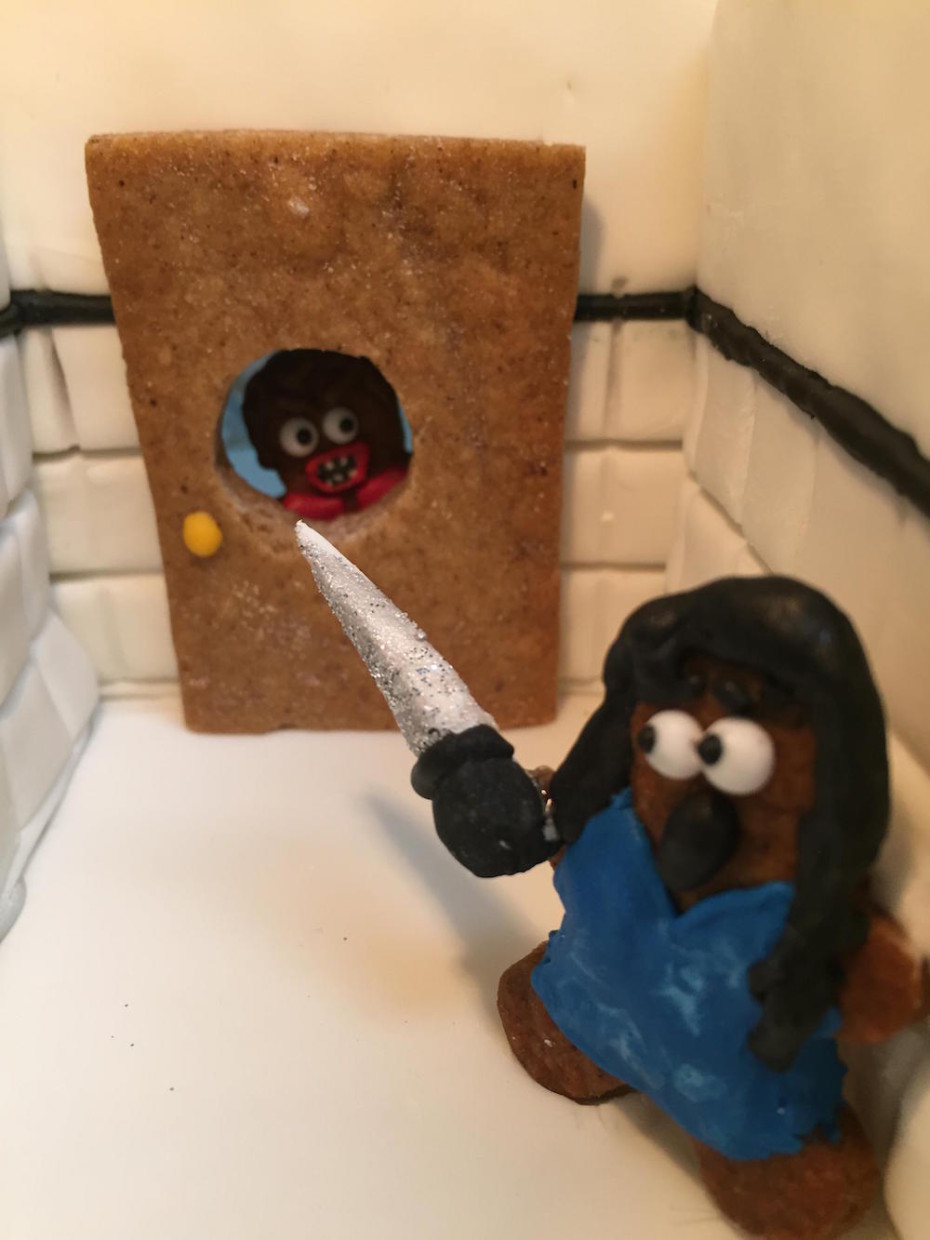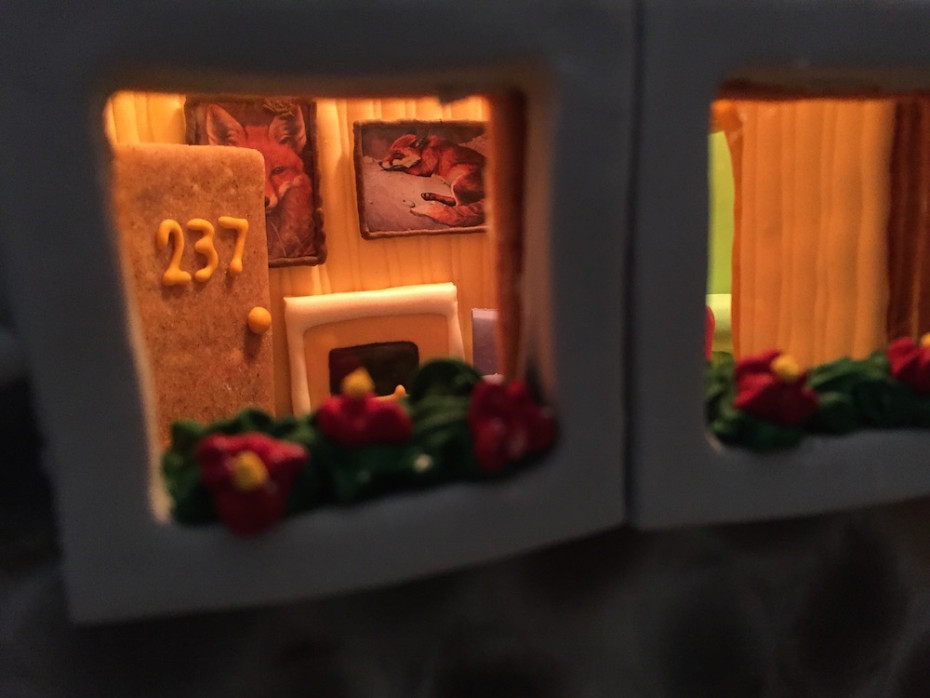 The paintings of the fox and Jack are even printed on edible paper.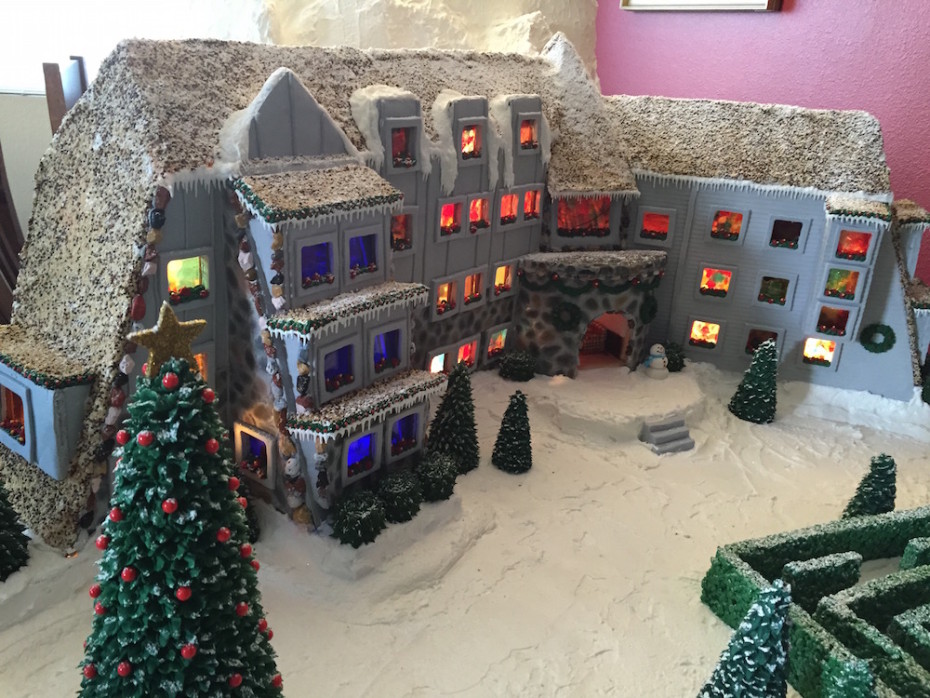 But the question is: do they actually eat it? "We never eat them. They take so long to make that they're super stale by the end. We usually try to destroy them in some fun way after a couple months!"
The gingerbread recipe they use is also humidity-proof. Here are a few other photos of the family's gingerbread houses from past-years…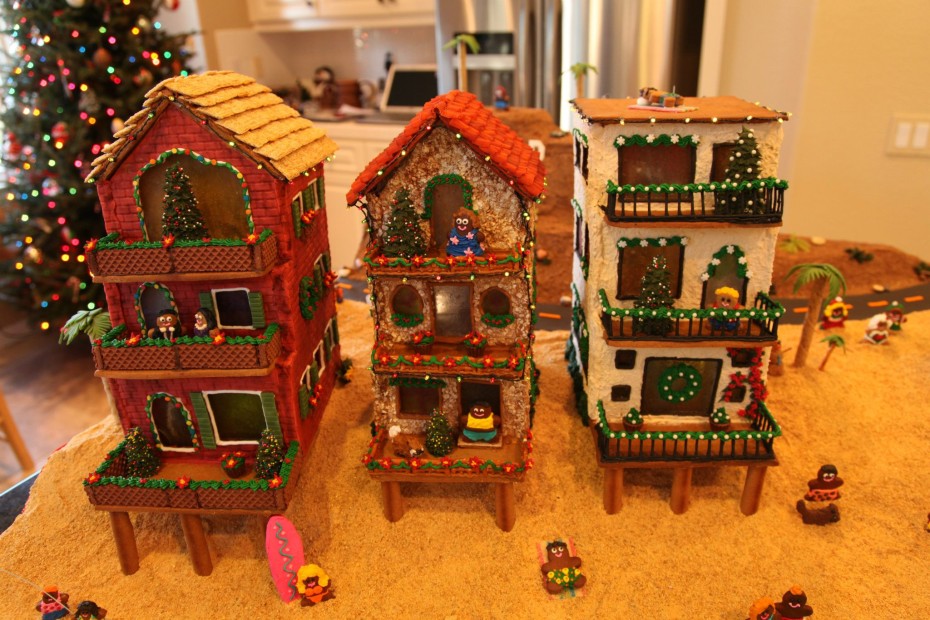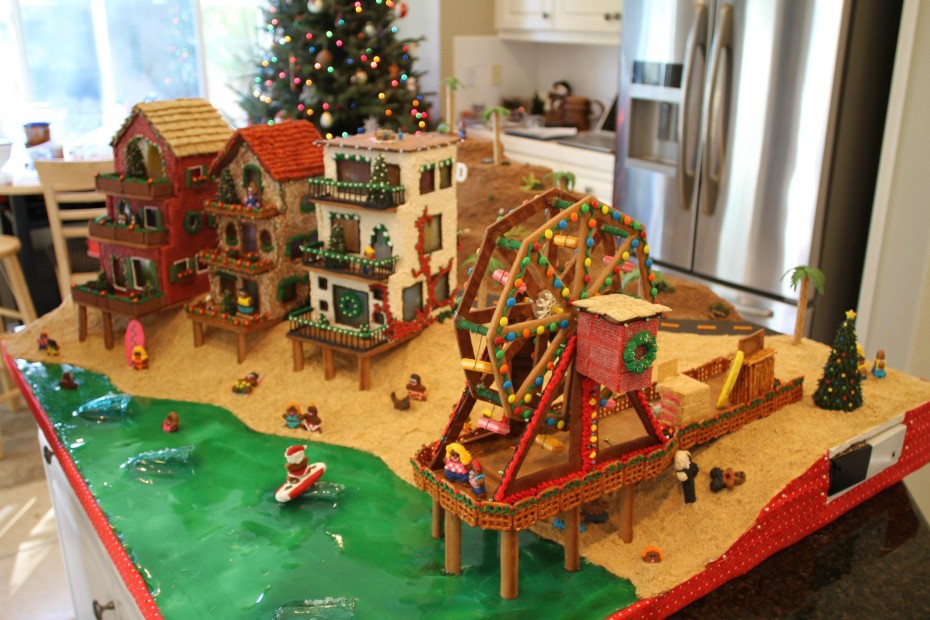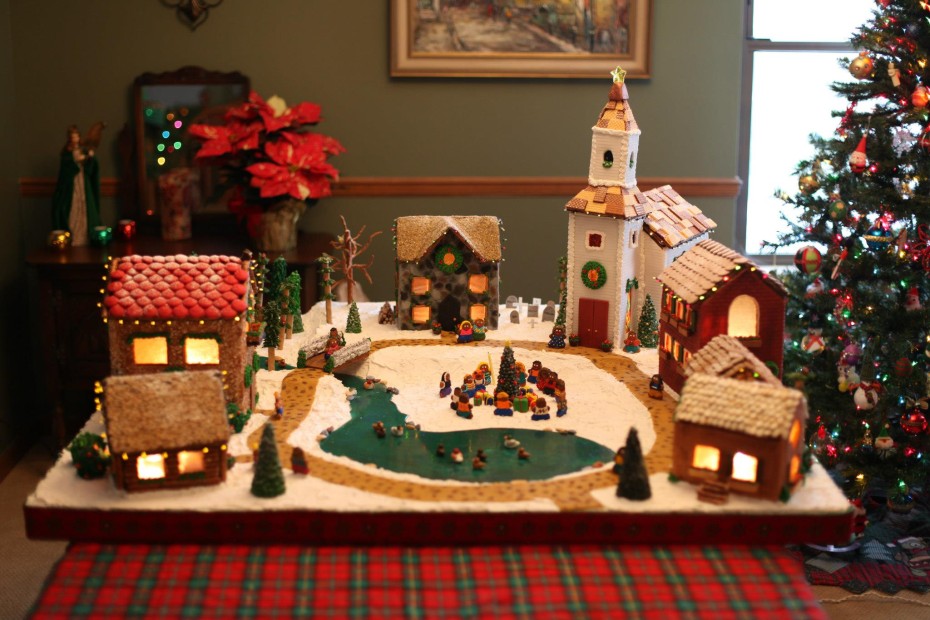 I think it's safe to say this family wins the internet this Christmas.
Have a horrifically Happy Holidays everyone!