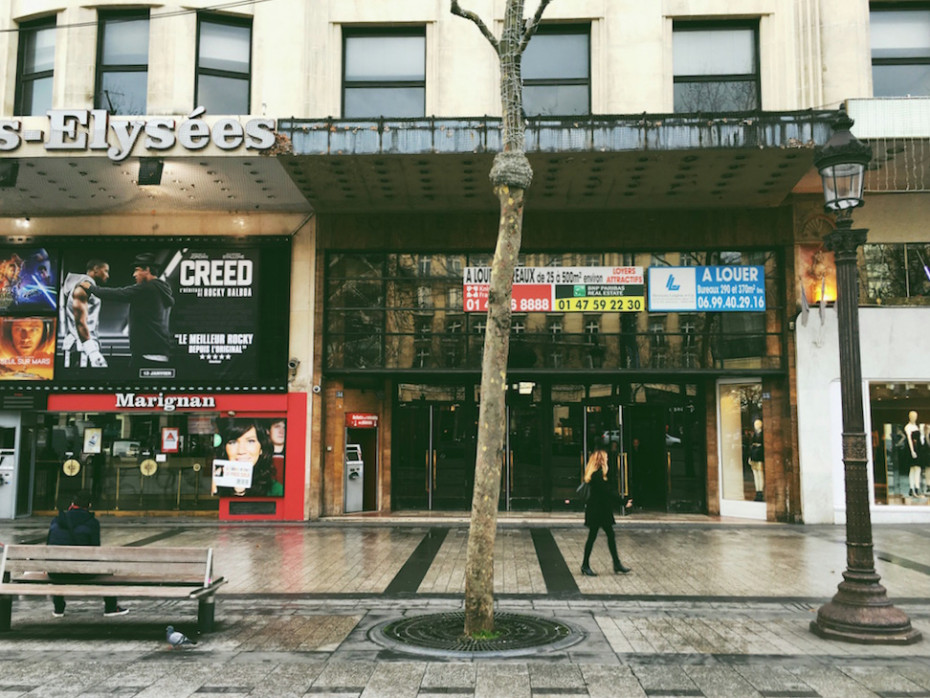 It's supposed to be "La Plus Belle Avenue du Monde" (the most beautiful avenue in the world), at least that's what they keep telling the tourists. The Champs-Élysées has earned its reputation as one of the world's most famous streets, a highly established Parisian centre of commerce, as well as a source of national pride. But in my years of living here, I've started to notice it looking a little more dog-eared, depressing, and dare I say, maybe even a little bankrupt.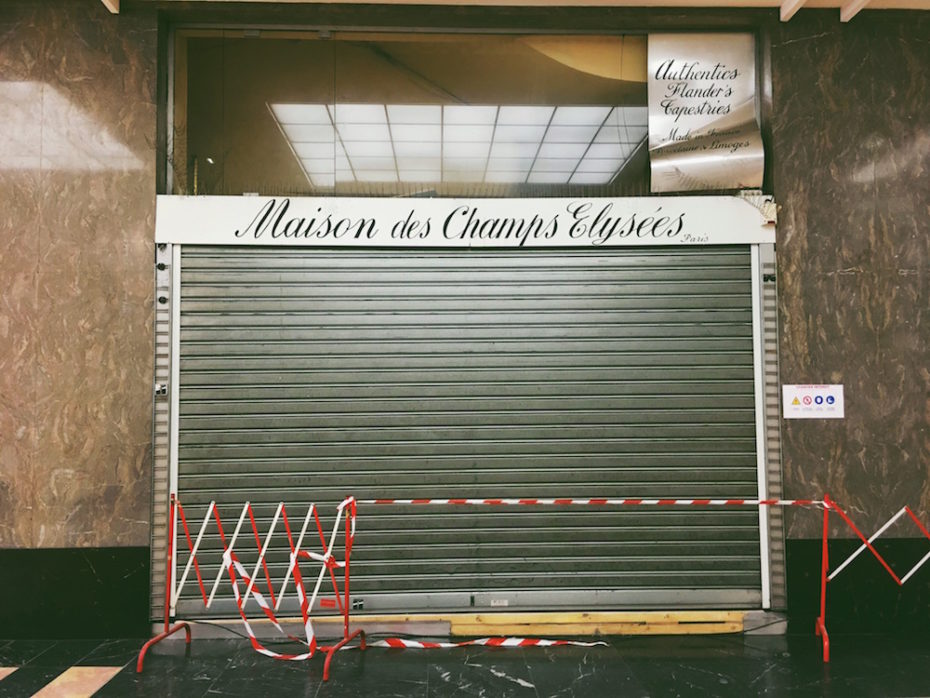 It's a rare occurrence on this site that I'll take you on a visit to the Champs Élysées, in fact most Parisians dread any errand that may require a trip to the capital's busiest high street with big crowds and even bigger stores. I often wonder why tourists choose to spend the precious little time they have in Paris amidst the hellish hum of the Champs Élysées. Today however, I admit I'm developing a new-found fascination for it.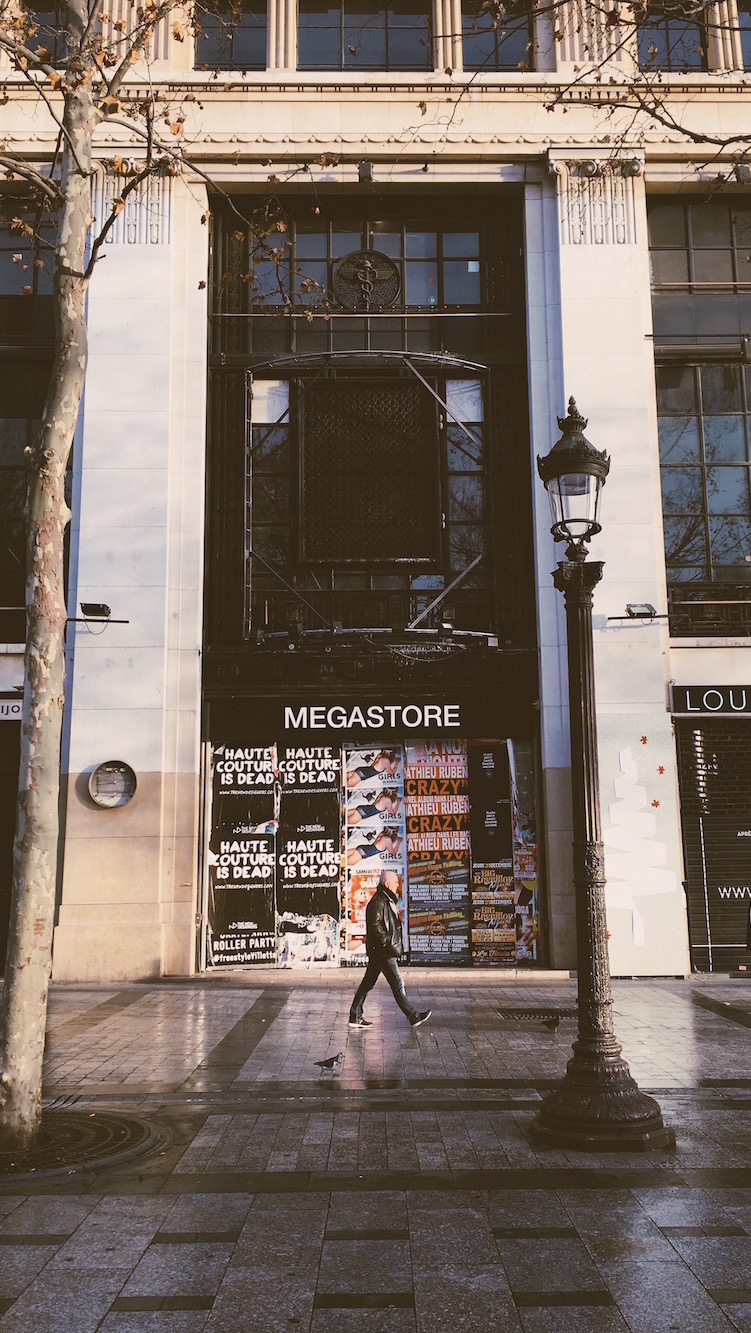 Over the last few days, I've been making trips to photograph an unexpected side to this famous street that seems to be going unnoticed, ignored, or at least, not at all talked about. The Champs Élysées has developed a ghostly case of empty shops and unwanted commercial space, mushrooming up and down its avenue, some remaining unoccupied for years.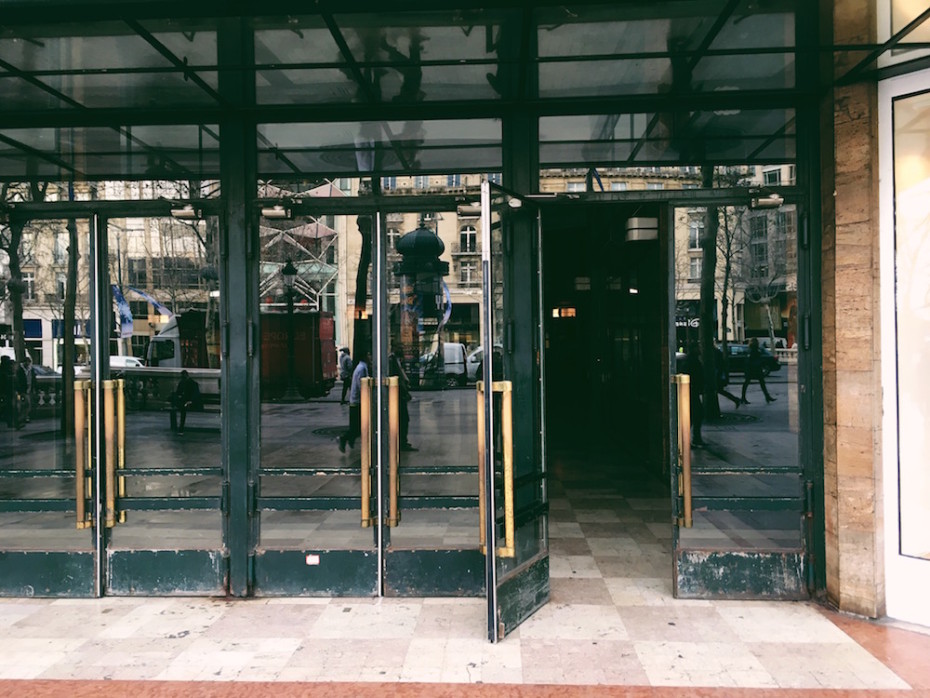 As I wondered up the busy brightly-lit pavements, in and out of the shopping arcades, treading on prime real estate along the most famous street in the world, I found surreal pockets of the avenue that were strangely forgotten and deserted. Meanwhile, herds of holiday shoppers swarmed past.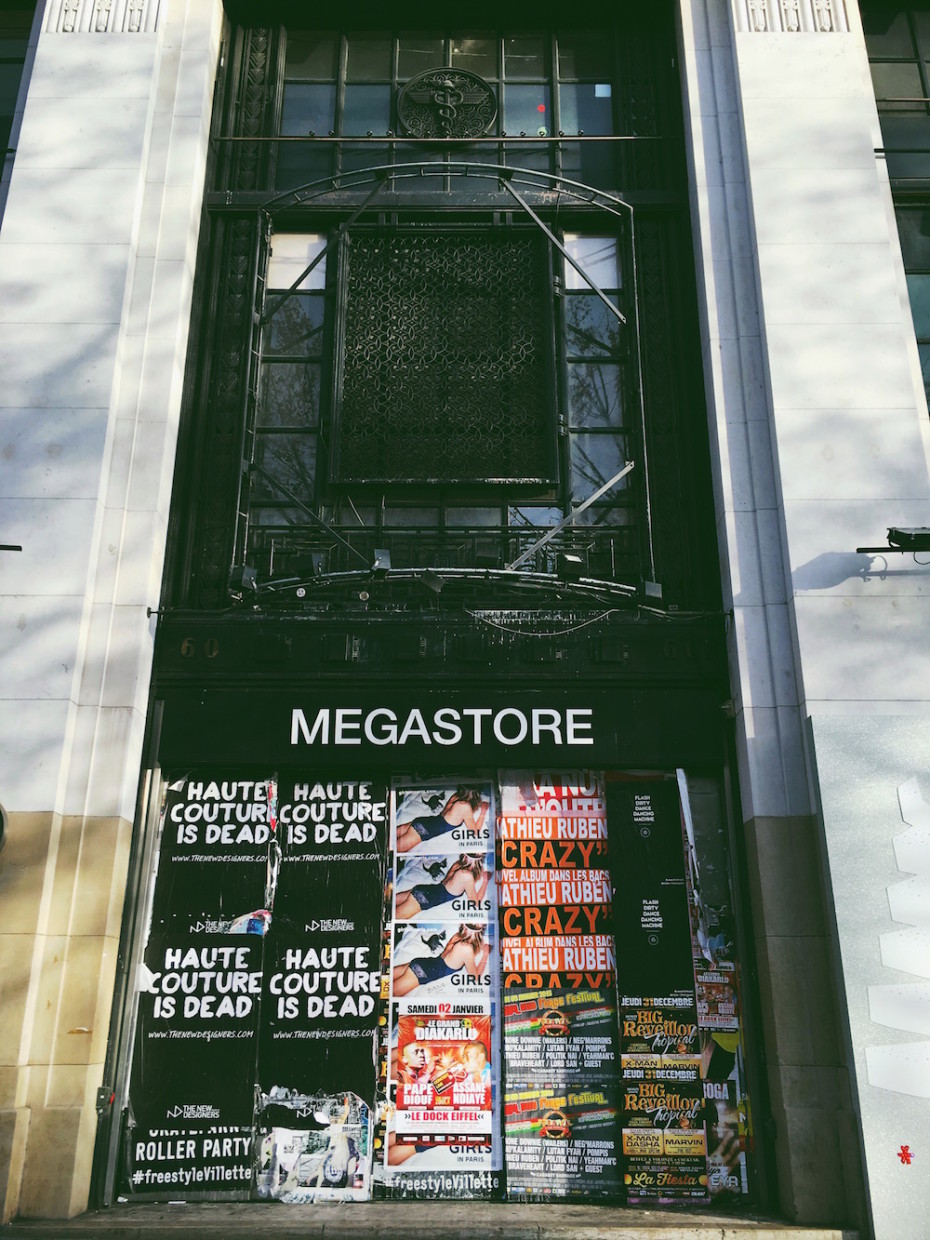 The most noticeable example is the old Virgin Megastore; 9000 square meters of retail space smack in the middle of the Champs-Elysées, a truly "mega" store, which once welcomed 25 million customers through its doors every year. It closed nearly three years ago in 2013 and it's been empty ever since, accumulating thick layers of bill posters on its shuttered entrance. A beacon of prime retail space, abandoned in plain sight on what is supposedly one of the most coveted shopping street in the world for major brands?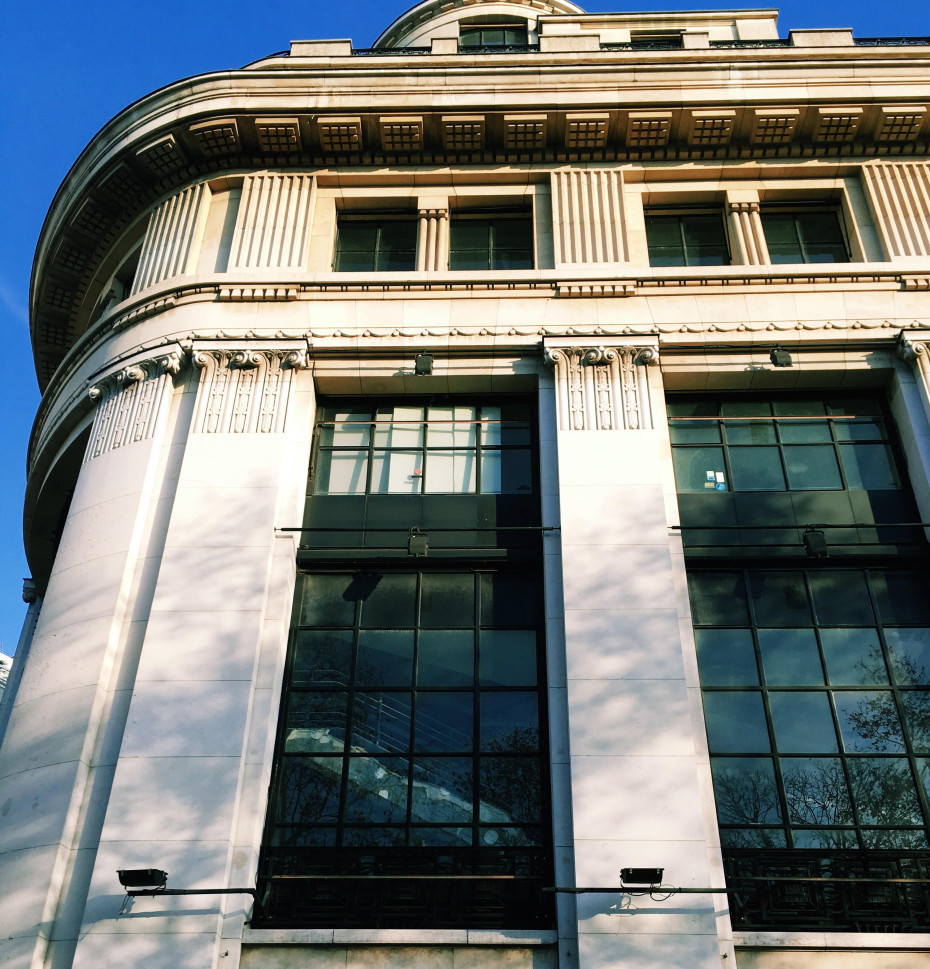 There's been rumours of the Galeries Lafayette signing a contract for the space, promising a signature by the end of 2014, but 2016 is now around the corner and there's no sign of renovation. Not a paint bucket in sight.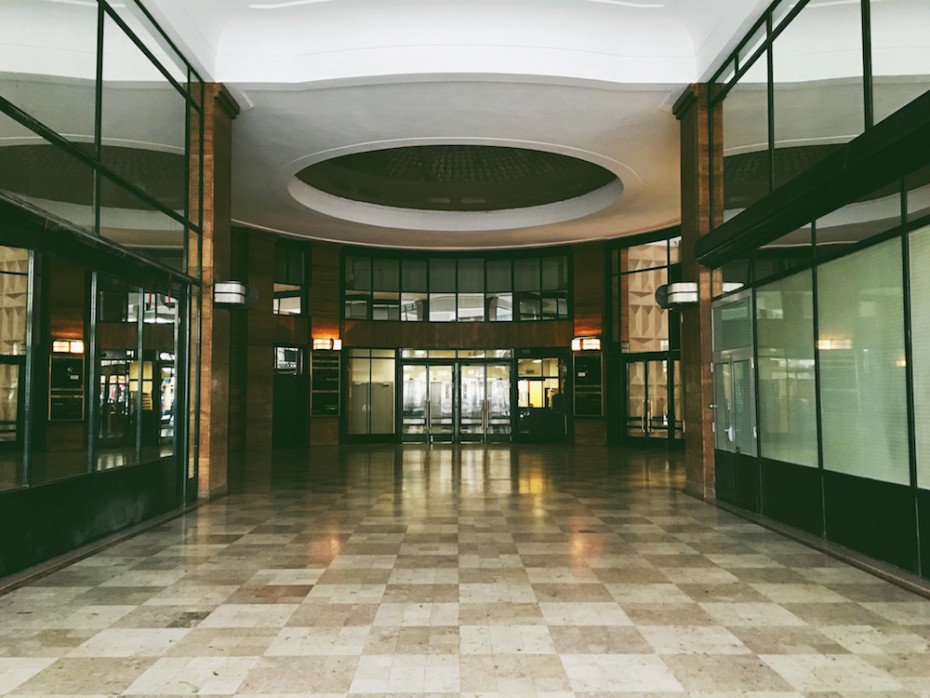 Across the road, this sombre and ghostly lobby of a 1930s office building at number 31 Avenue Champs Elysées reminded me of an eerie visit to Downtown Los Angeles, where most of the old financial district and its gilded art deco office buildings were abandoned after World War II.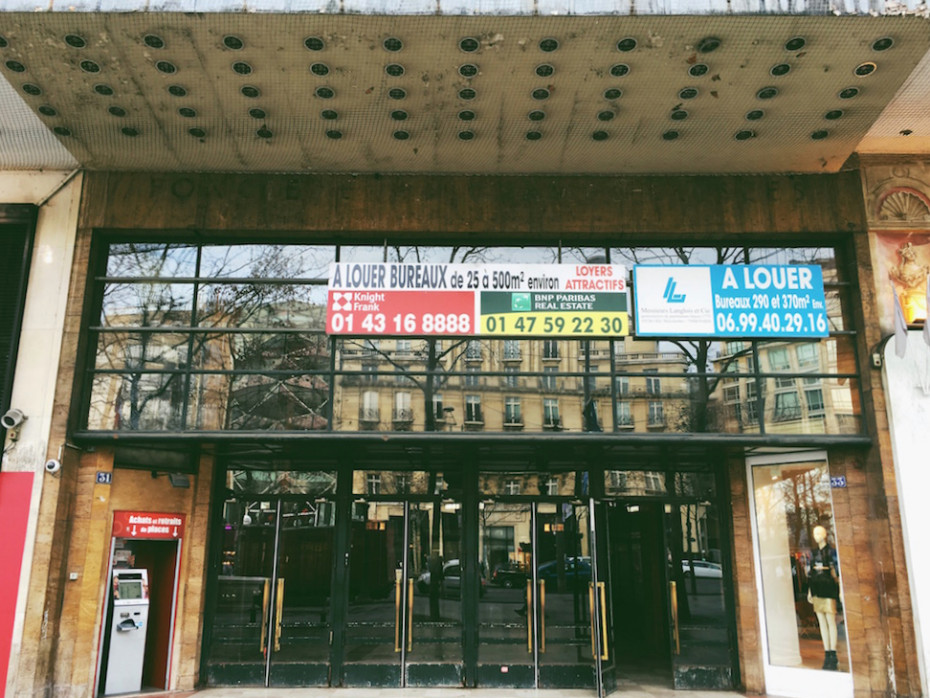 I did a little digging and found a rather disturbing chapter in the building's history which could explain its longterm neglect.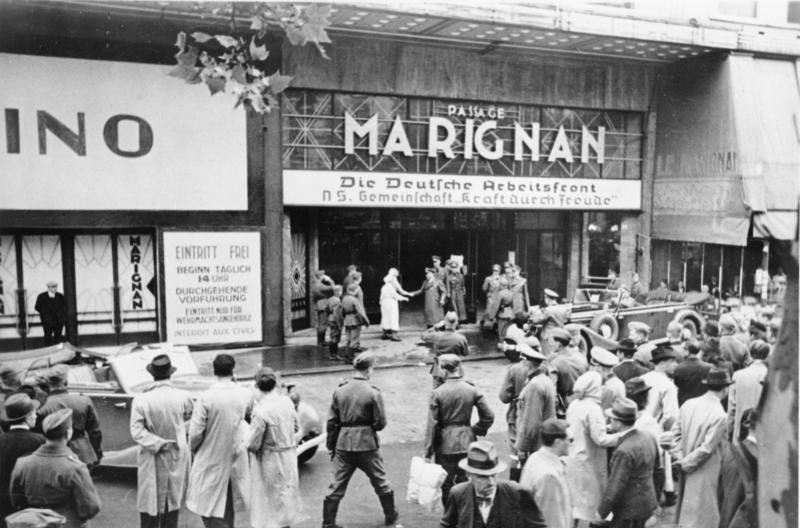 This is a picture of the facade at 31 Avenue Champs Elysées in 1940. You'll notice the sign is written in German with the words "Deutsche Arbeitsfront", which was the German labour front. It also says "Kraft durch Freude" (Strength through Joy), a slogan for the Nazi-operated leisure organisation, headed by Robert Ley who is pictured shaking hands at the entrance. Ley committed suicide in 1945 while awaiting trial at Nuremberg for war crimes after he was strongly implicated in the mistreatment of French forced labourers and foreign slave workers.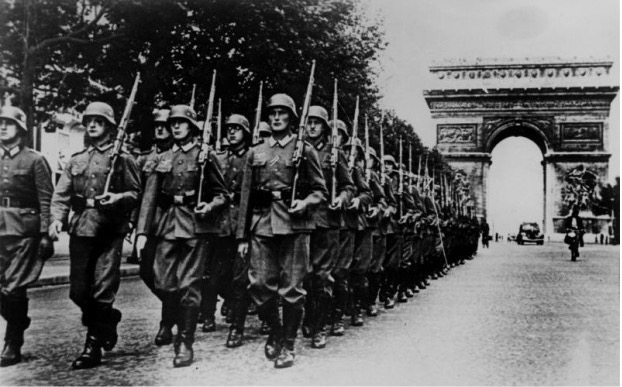 The German army marching down the Champs
During the war, there were several Nazi forced labour camps inside occupied Paris (I've written about one here), and this office building at 31 Avenue Champs Elysées may very well have been the organisational seat of some very sinister history.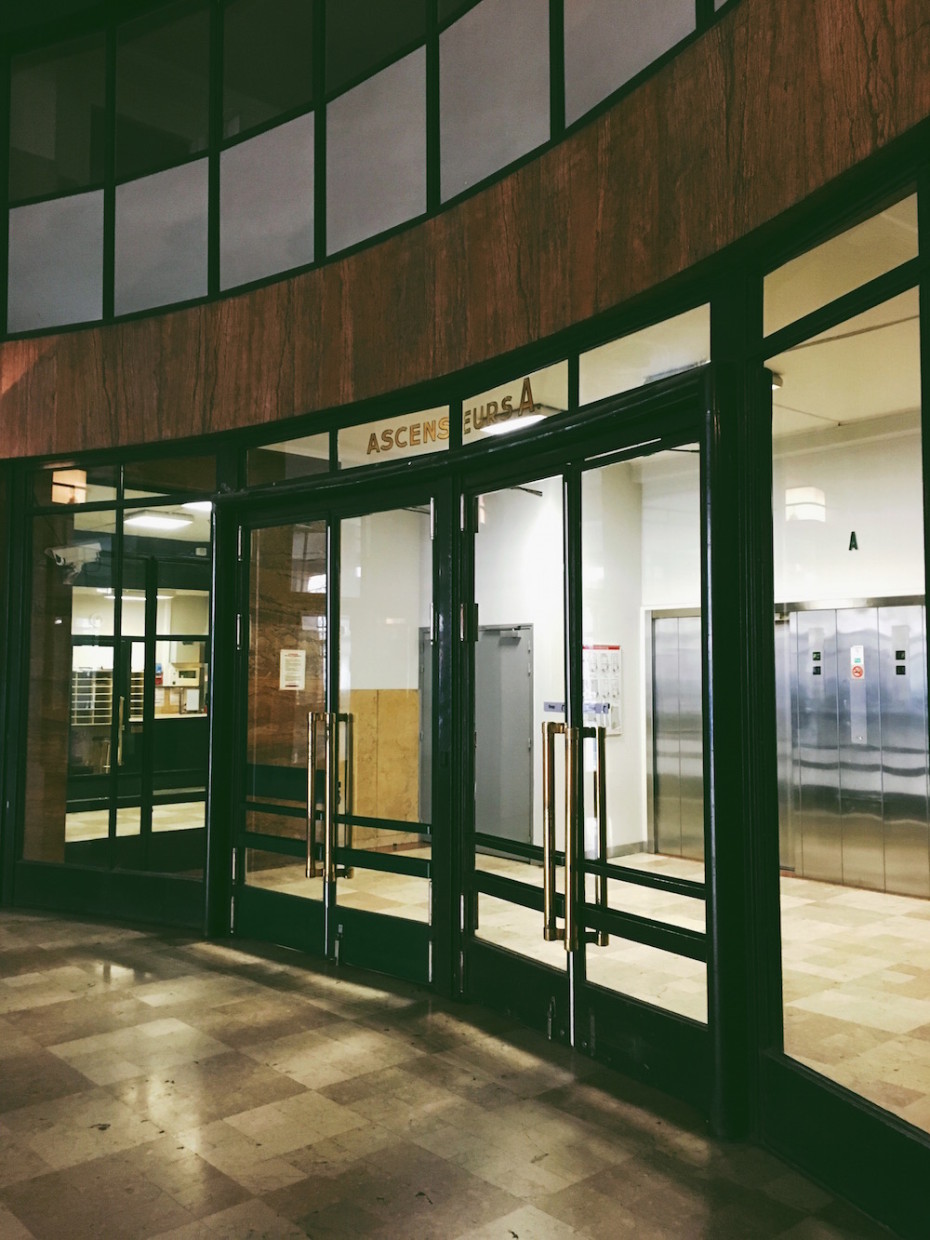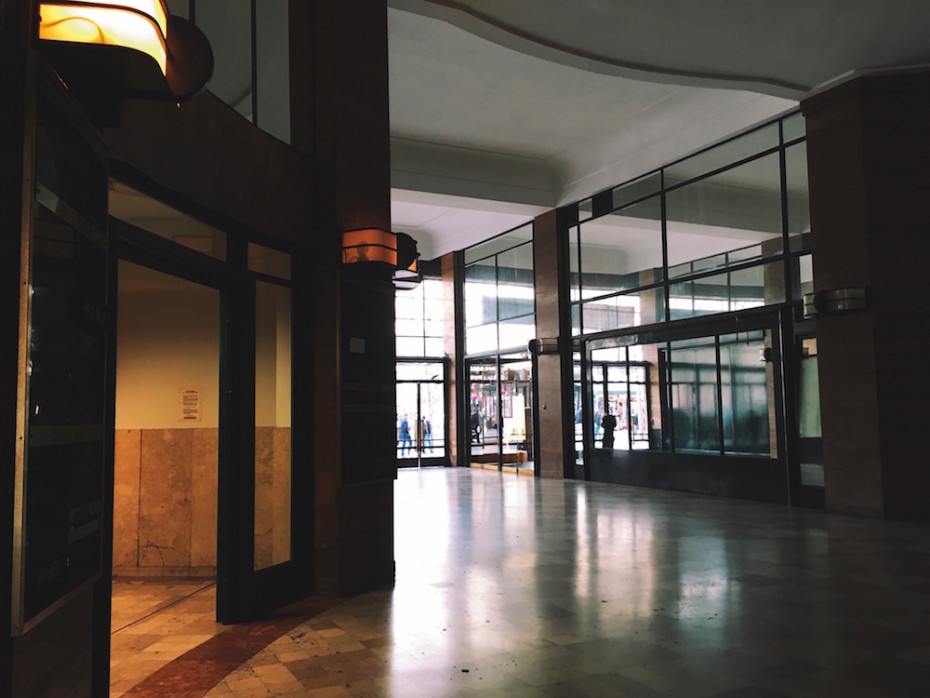 From the appearance of the desolate entrance lobby, I'd say it certainly looks like a place that wanted to be forgotten. A total of 2,000 square meters of office space is currently listed for rent, and I suspect has been for a very long time.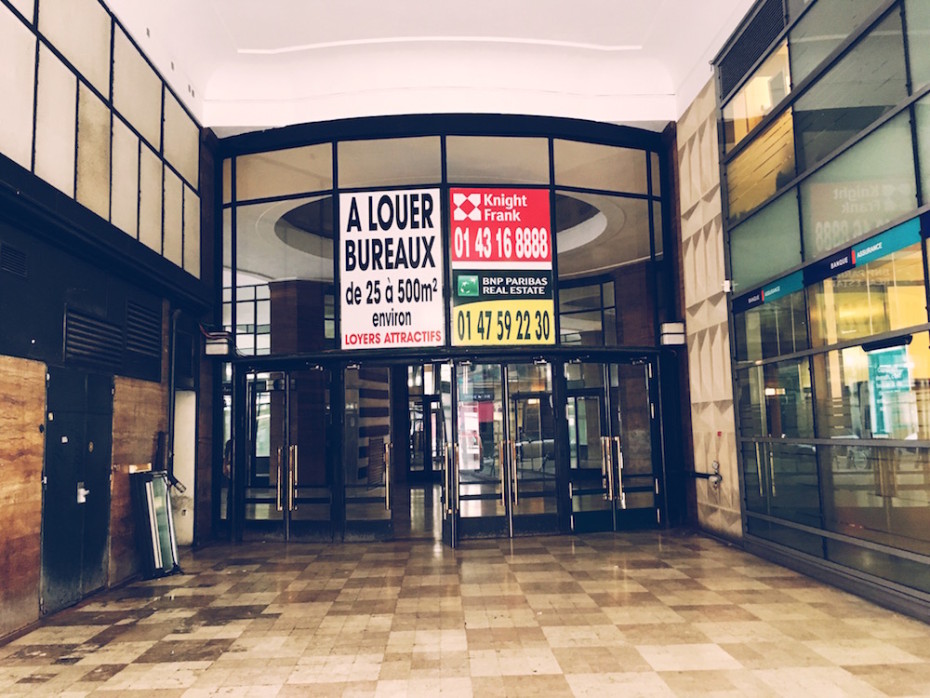 And then there are the avenue's arcades, once filled with elegant boutiques, fashionable eateries and small theatres. They were the place to be seen and were the stomping ground of the elegant urban dandies.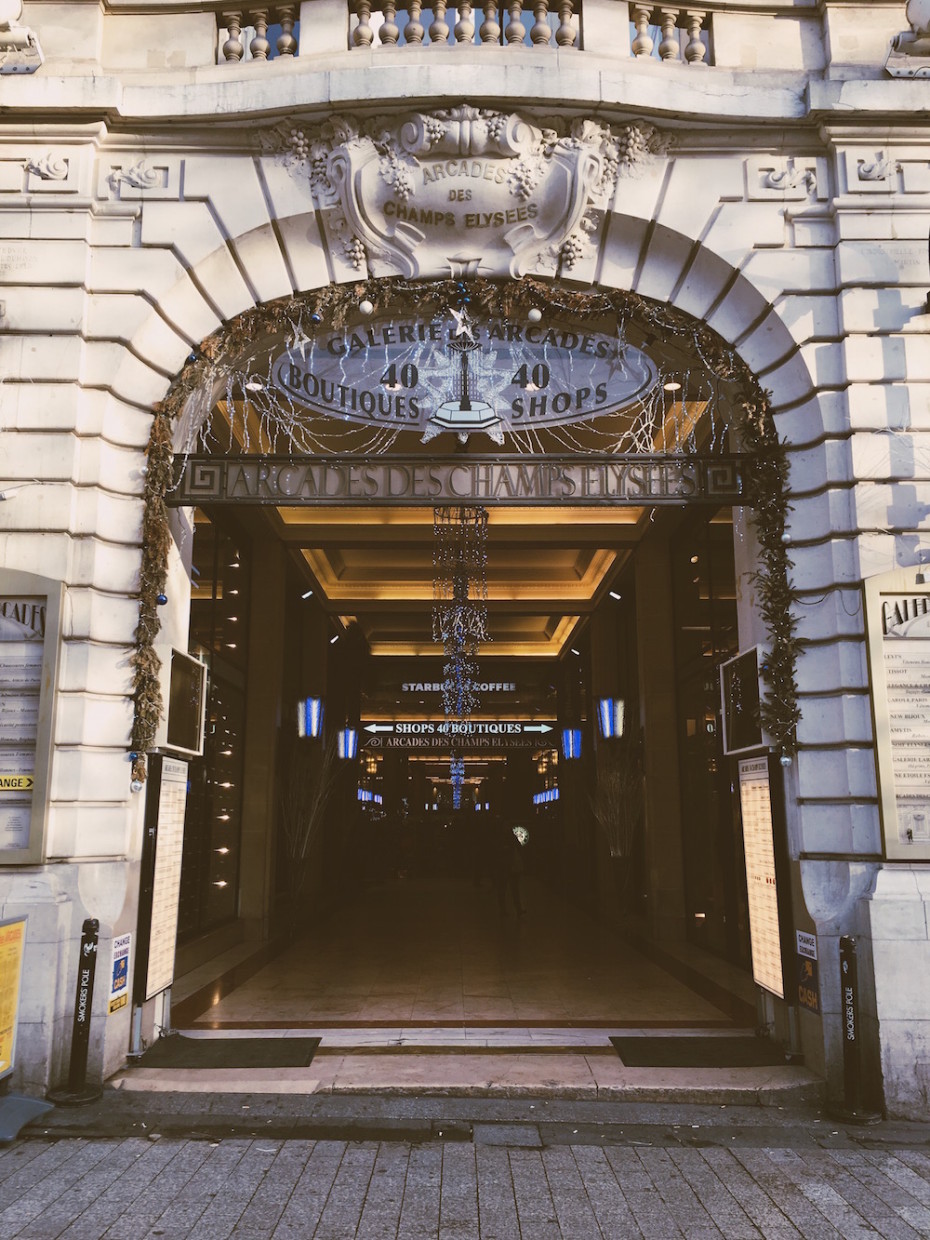 Today, many of these arcades have lost their sparkle…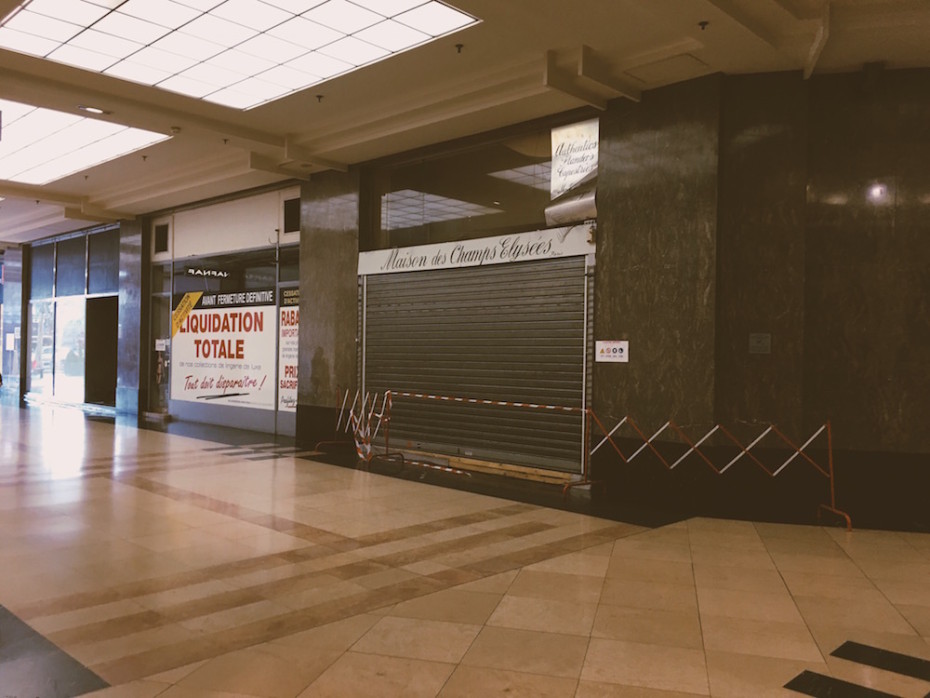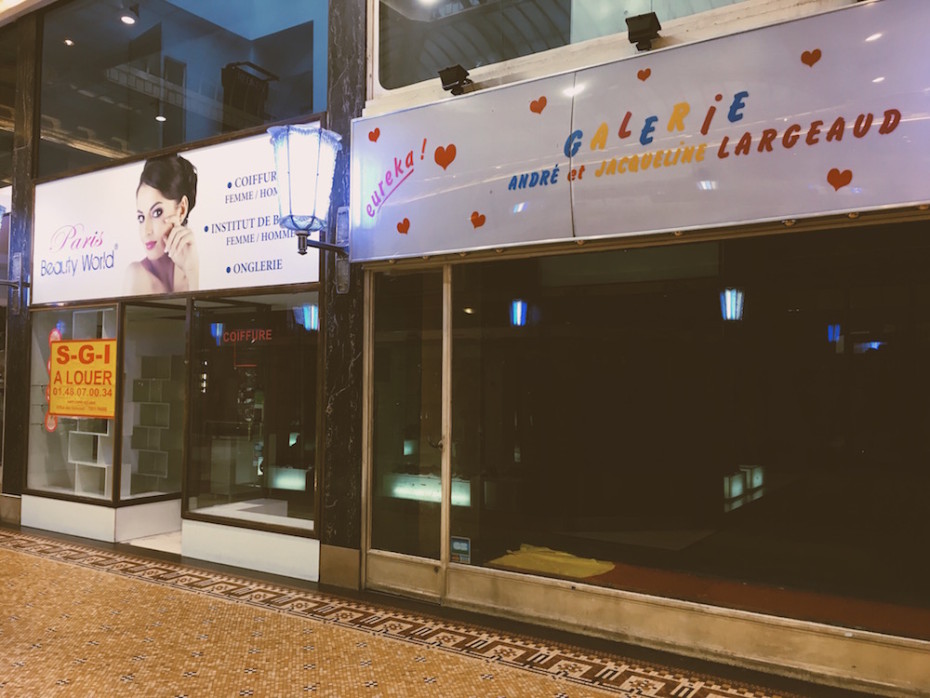 Boutiques have gone dark, dusty and naked mannequins stand in empty window displays with giant stickers still plastered across the glass touting an "everything must go" sale.
While wandering their halls (and evading suspicious security guards), it all remind me of this article I recently wrote, "Welcome to the Saddest 1980s Mall in America".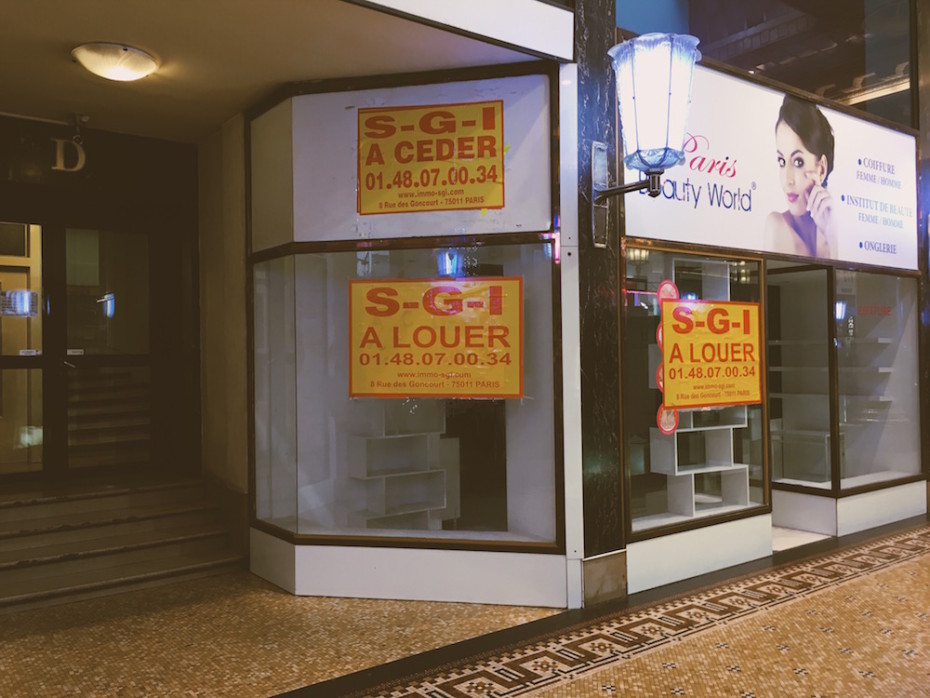 Champs-Élysées translates to "Elysian Fields" in French; the mythical resting place of Greek gods. This seems like a bit of a mockery today. The few remaining 18th century town mansions that were built along the tree-lined avenue are now occupied by high street retail giants like Abercrombie & Fitch. Big names like these are the only commercial entities that can afford the avenue's rent today, and even they seem to be reluctant to fill the biggest plots on the Parisian Monopoly board.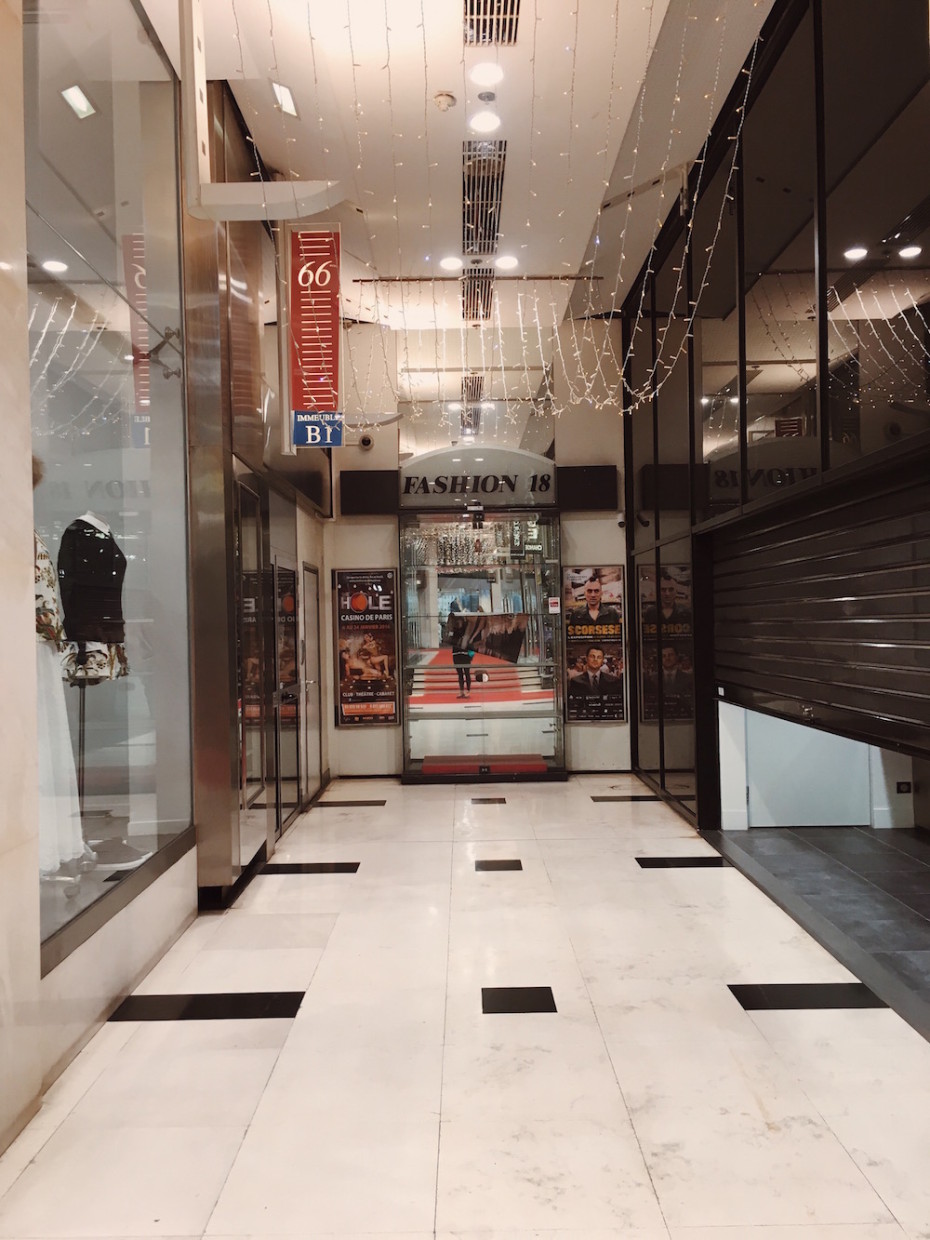 The old-fashioned smaller boutiques inside the arcades are occupied by less and less quality businesses, hawking tawdry tourist tat.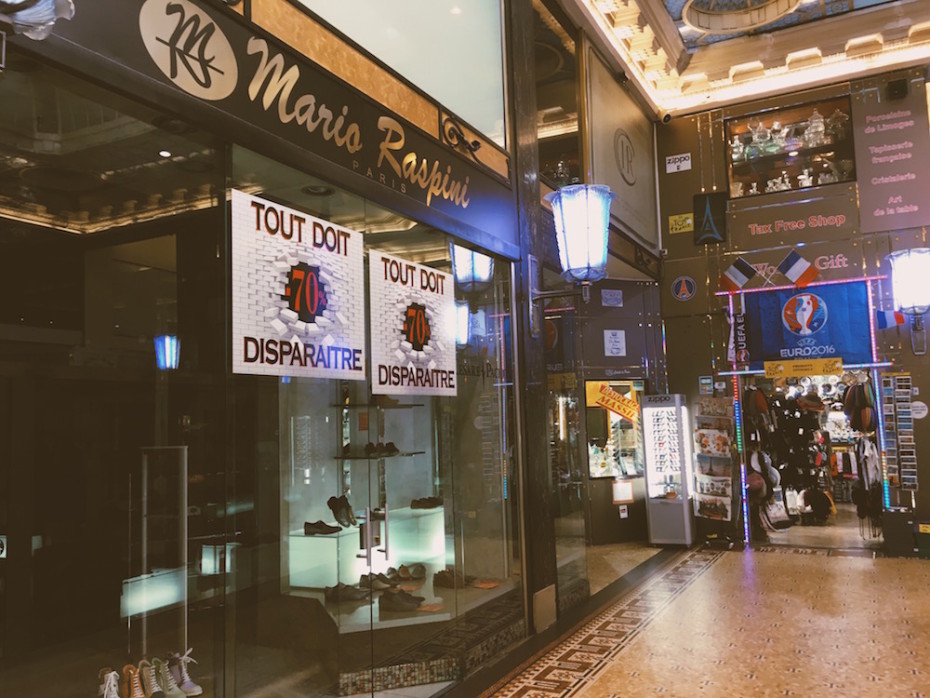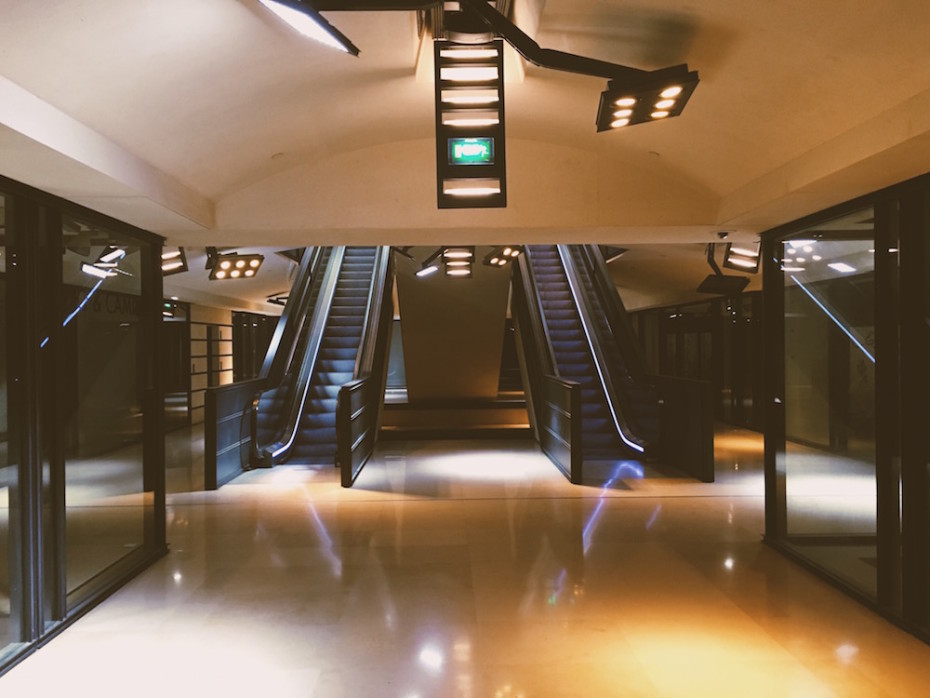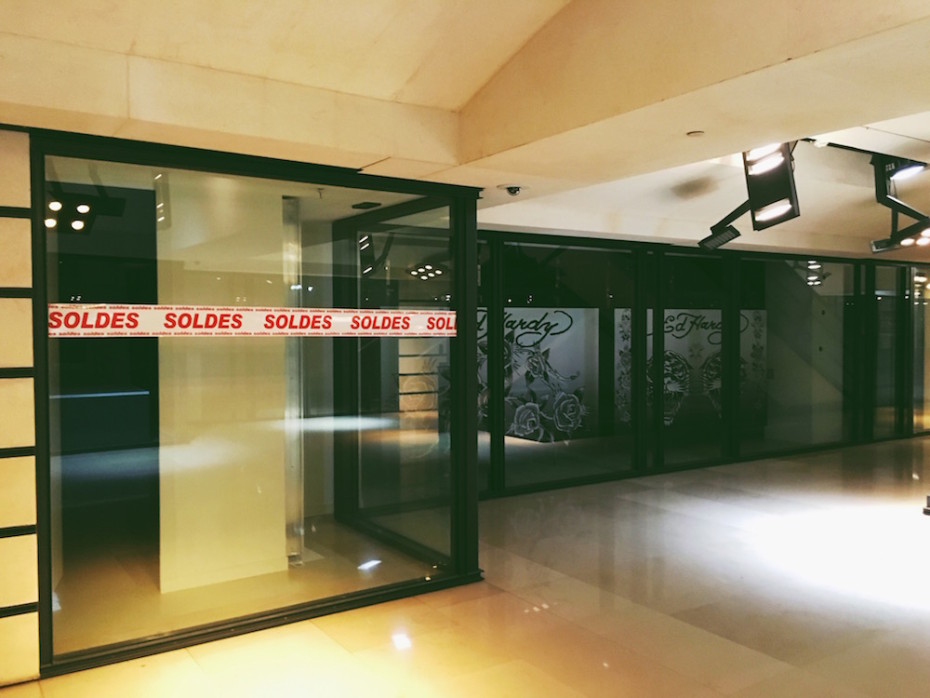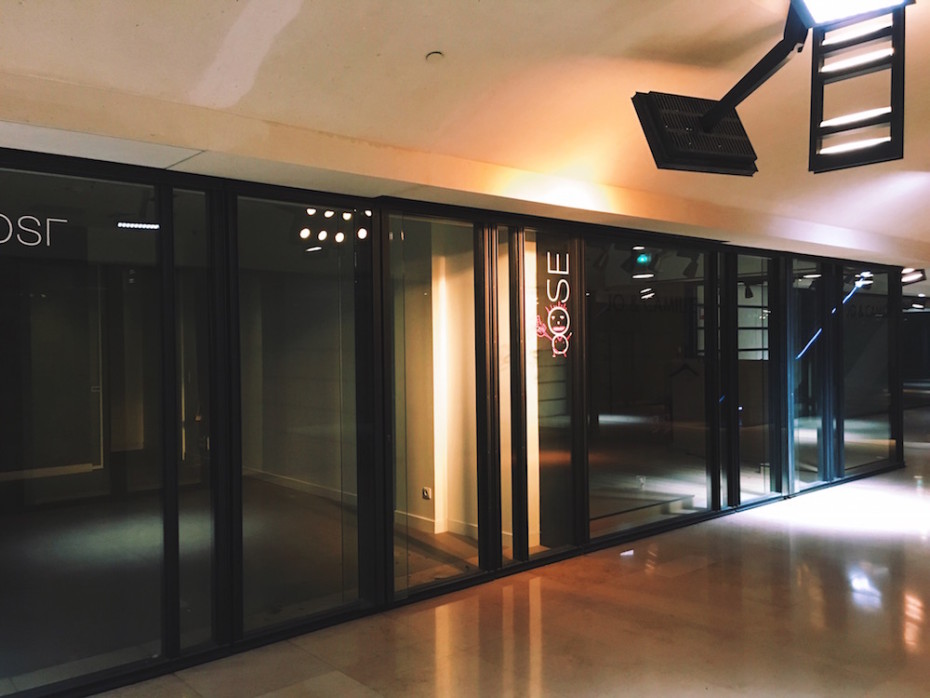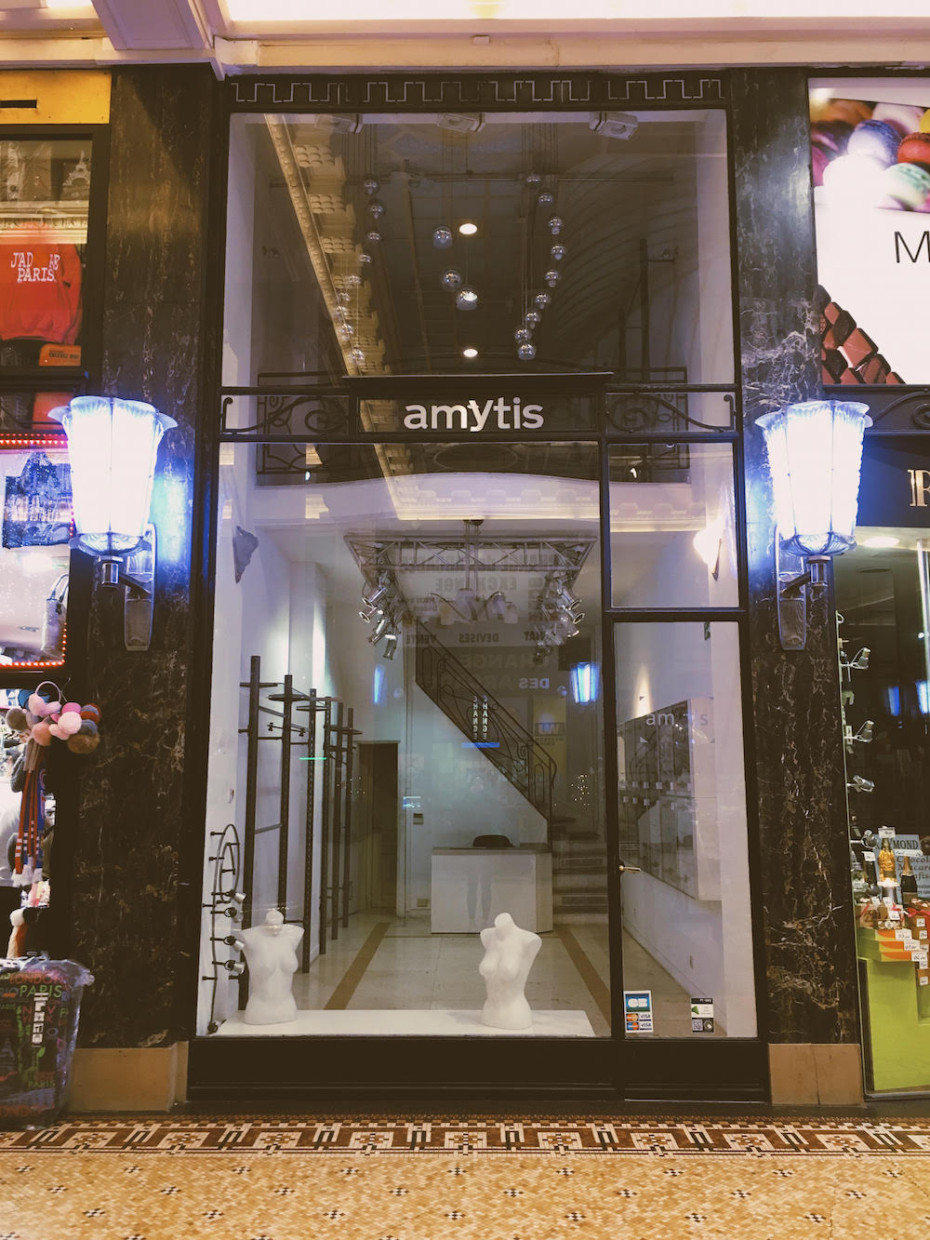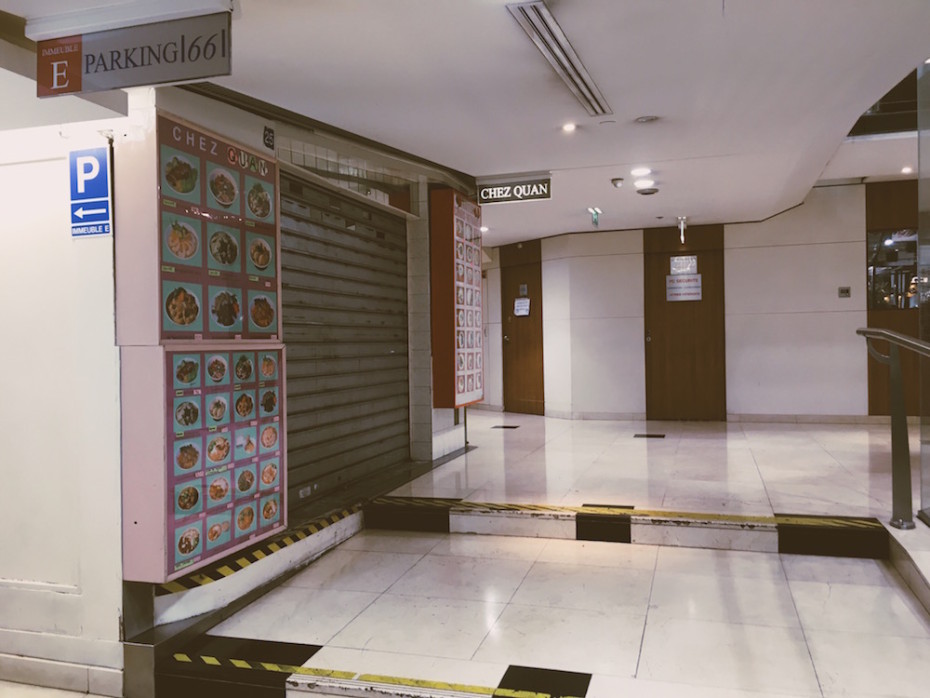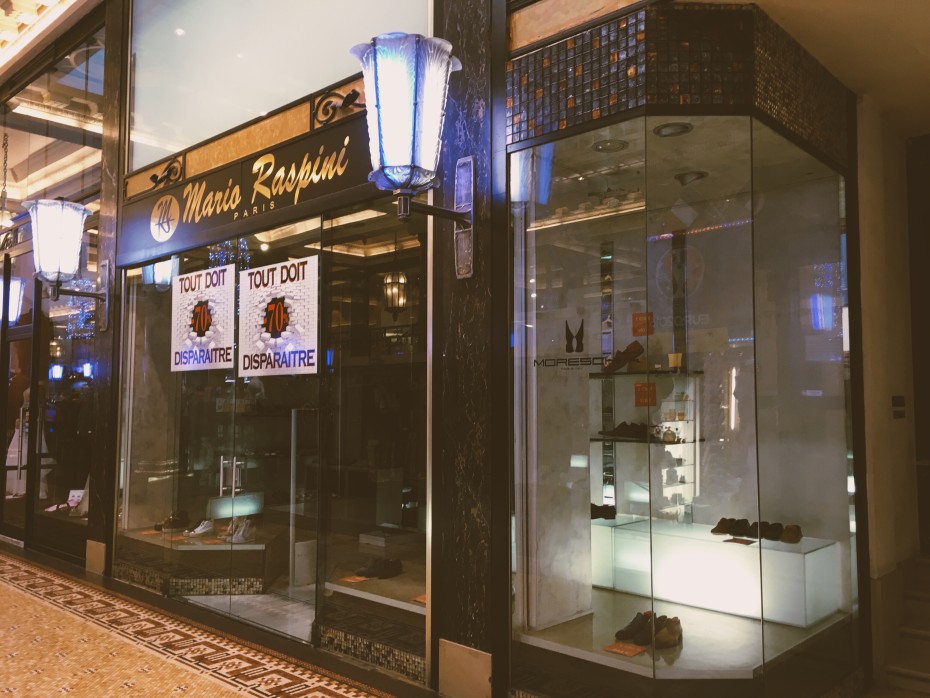 Since Parisians rarely spend much time there themselves, perhaps the only ones actually noticing how shabby and dog-eared our Champs Elysées has become are the disappointed roaming tourists. They must wonder, "what happened to all the ritzy elegance and chic Parisian shopping we heard about"?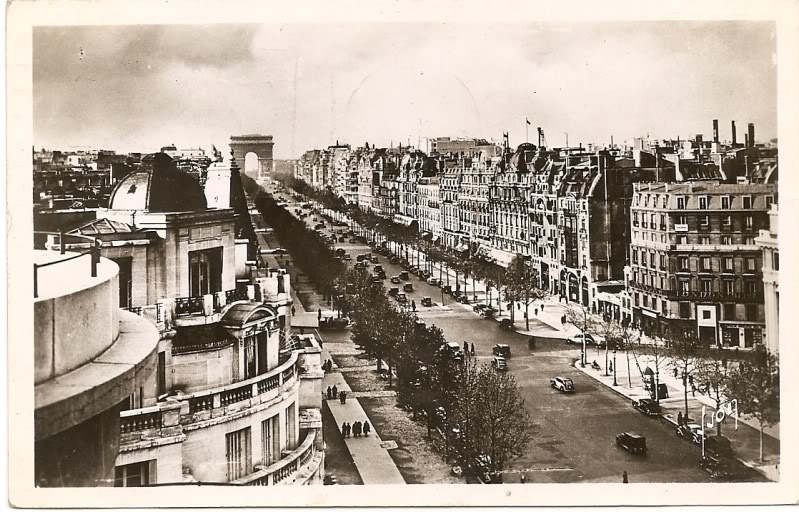 It may well be time for Parisians (this includes me) to stop turning our noses up at one of the most visited landmarks in our city and start asking why it has become so divested of its former magnificence. The Champs Elysées is the front door of Paris, so surely, it's time we dusted the cobwebs away.