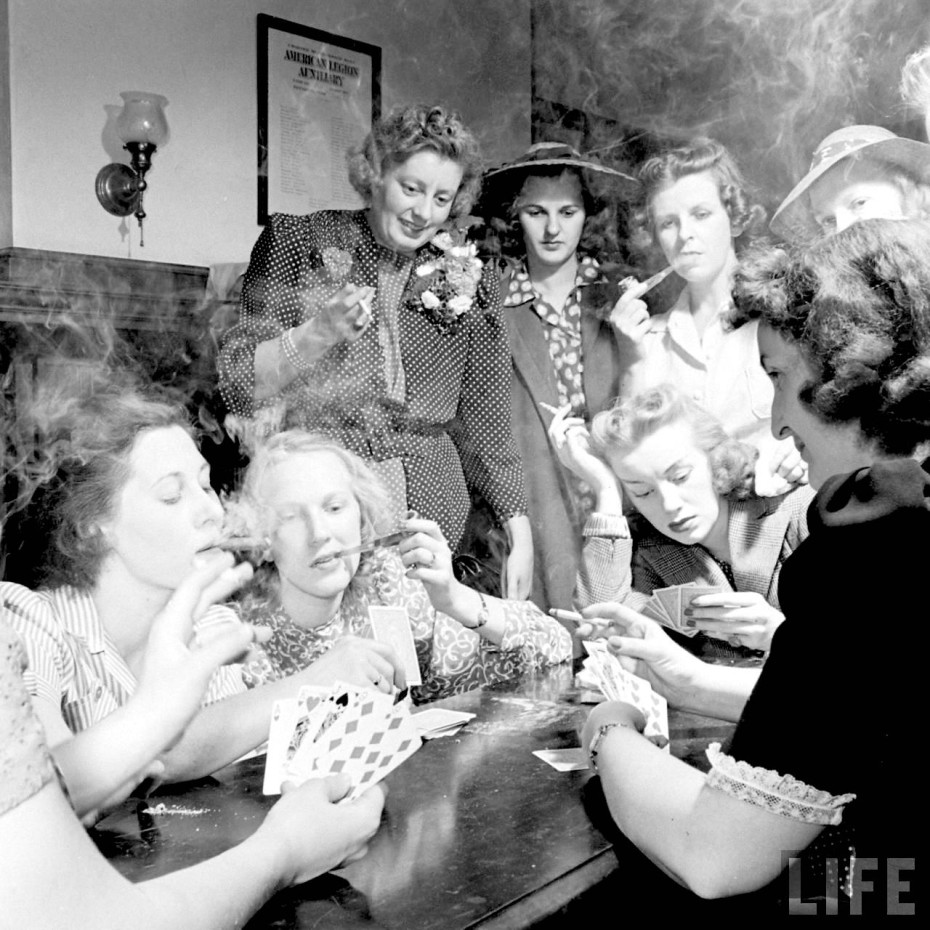 I think I need to step up my ladies' night game– these gals I found filed away in the Life archives are putting us to shame! In June 1941, Life magazine's photographer Nina Leen attended a women's "smoker", the term usually reserved for a men-only social gathering. The concept flabbergasted local menfolk in Milford, Connecticut, who were strictly uninvited. The article begins: "On the evening of May 20, members of the Young Women's Republican Club of Milford, Conn., explored the pleasures of tobacco, poker, the strip tease … as had frequently cost them the evening companionship of husbands, sons and brothers…"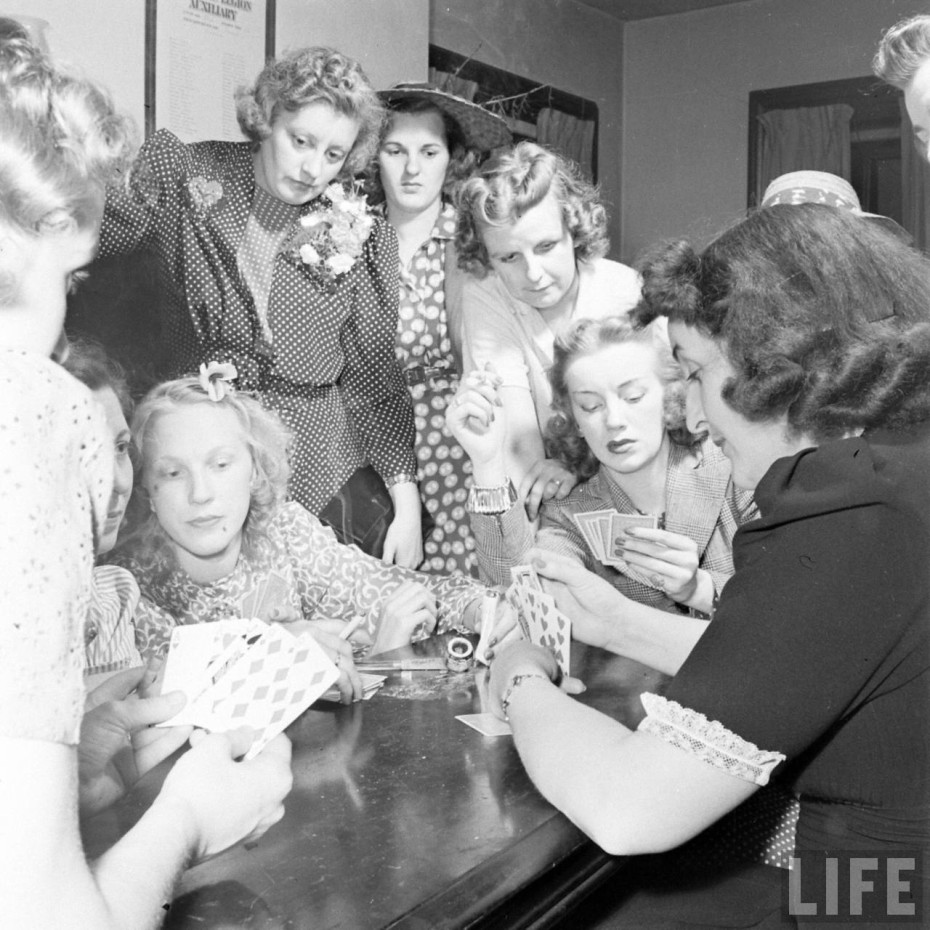 The evening's nicotine consumption: 20 cartons of cigarettes, four dozen pipefuls of tobacco, 30 cigars. Welcome to ladies night, circa 1941…
The troublemakers arrive…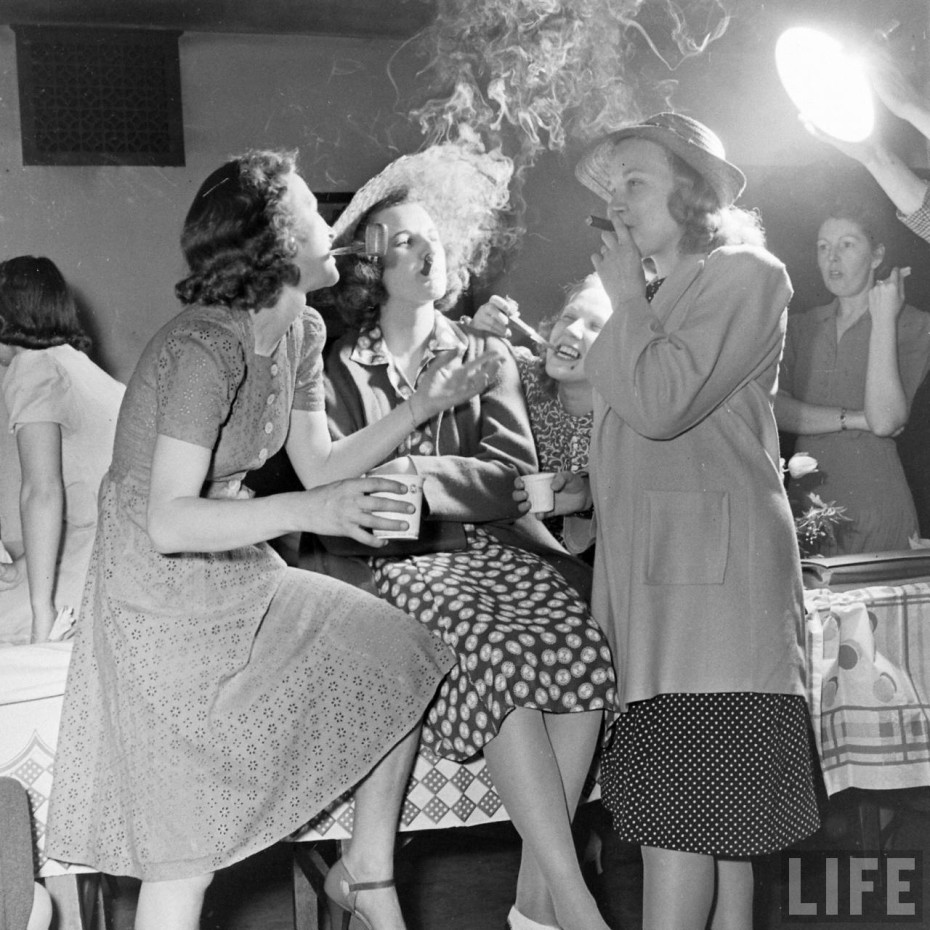 A quick catchup on gossip before getting down to business…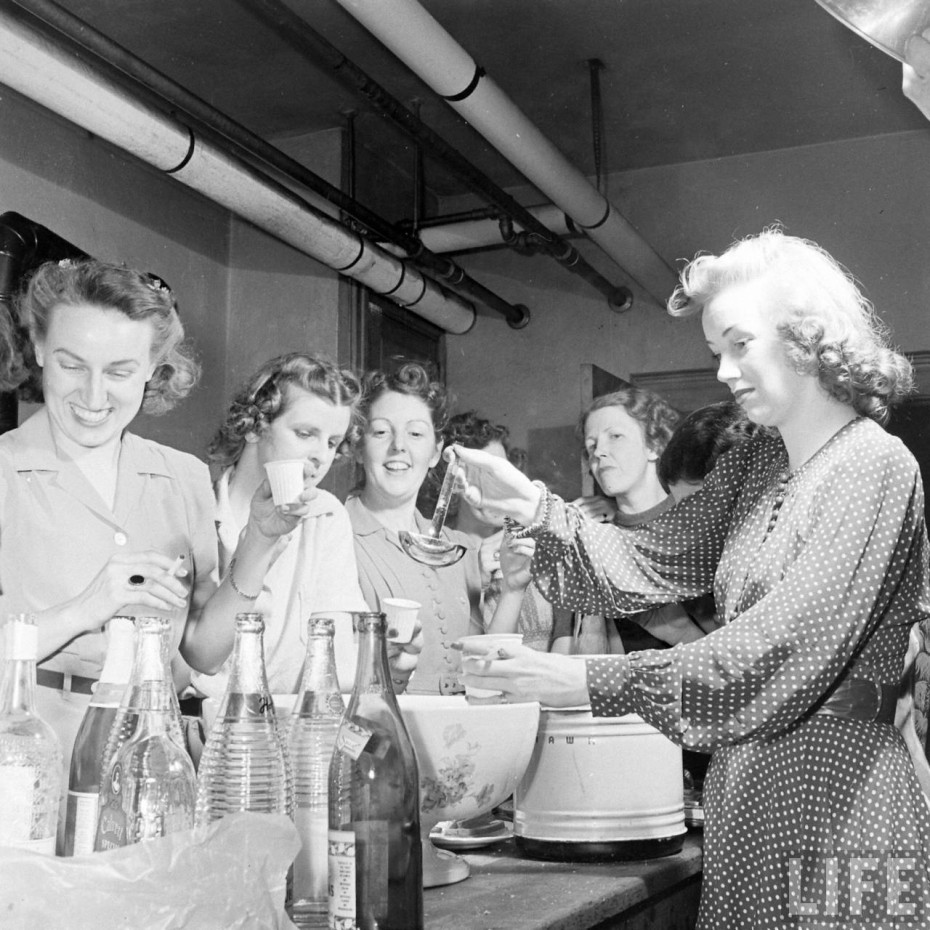 Spiked punch gets the evening going before the entertainment begins…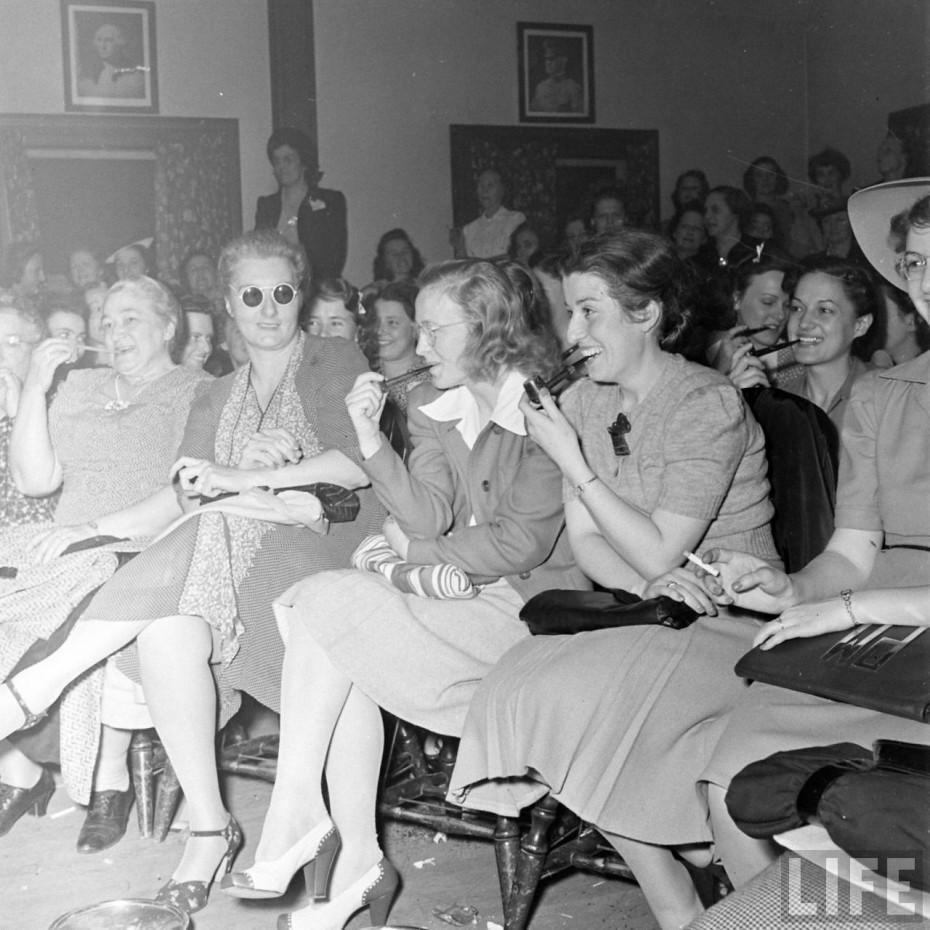 So great was the attendance at the smoker that the formal entertainment – a strip tease, a wrestling match and assorted musical numbers had to be run off twice.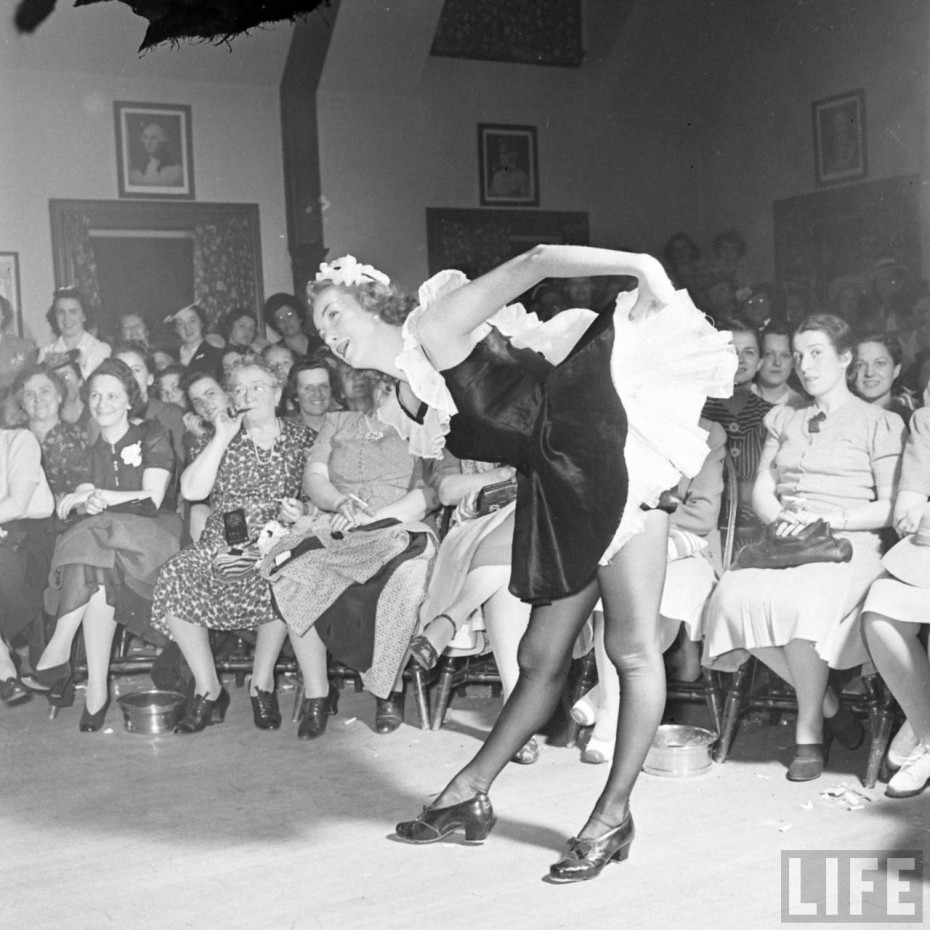 Meet Miss Connie Mohr who runs a children's dance class in Milford.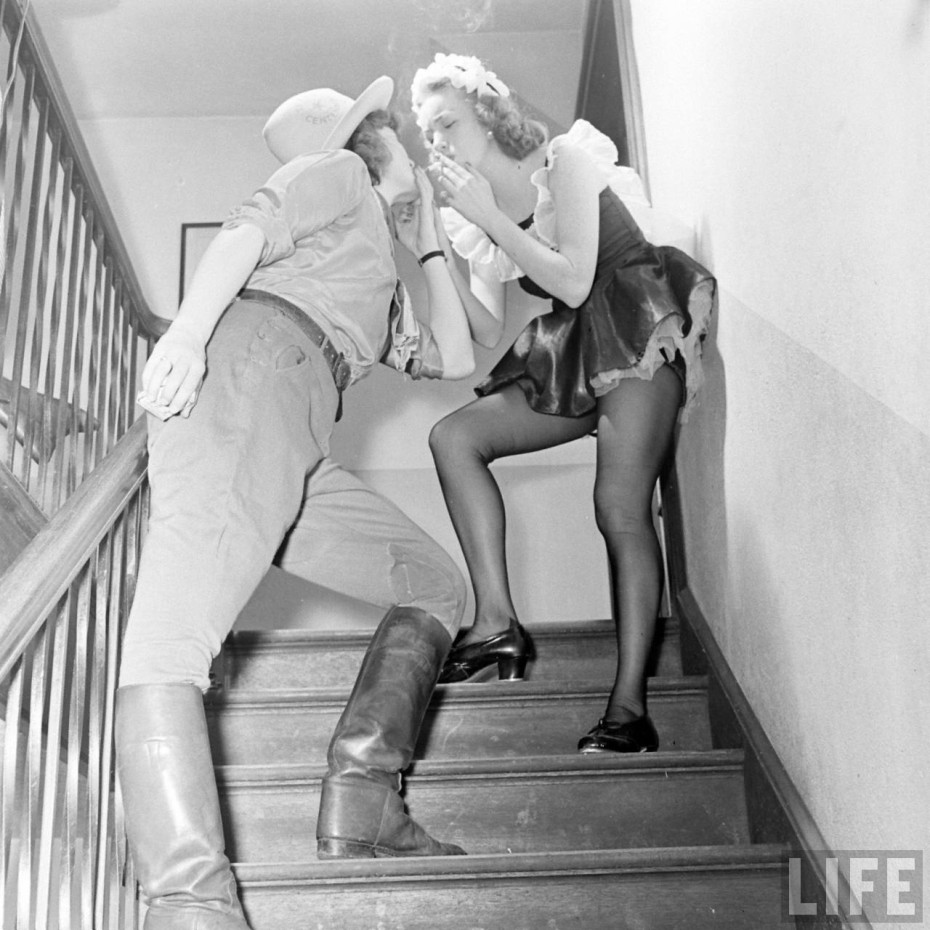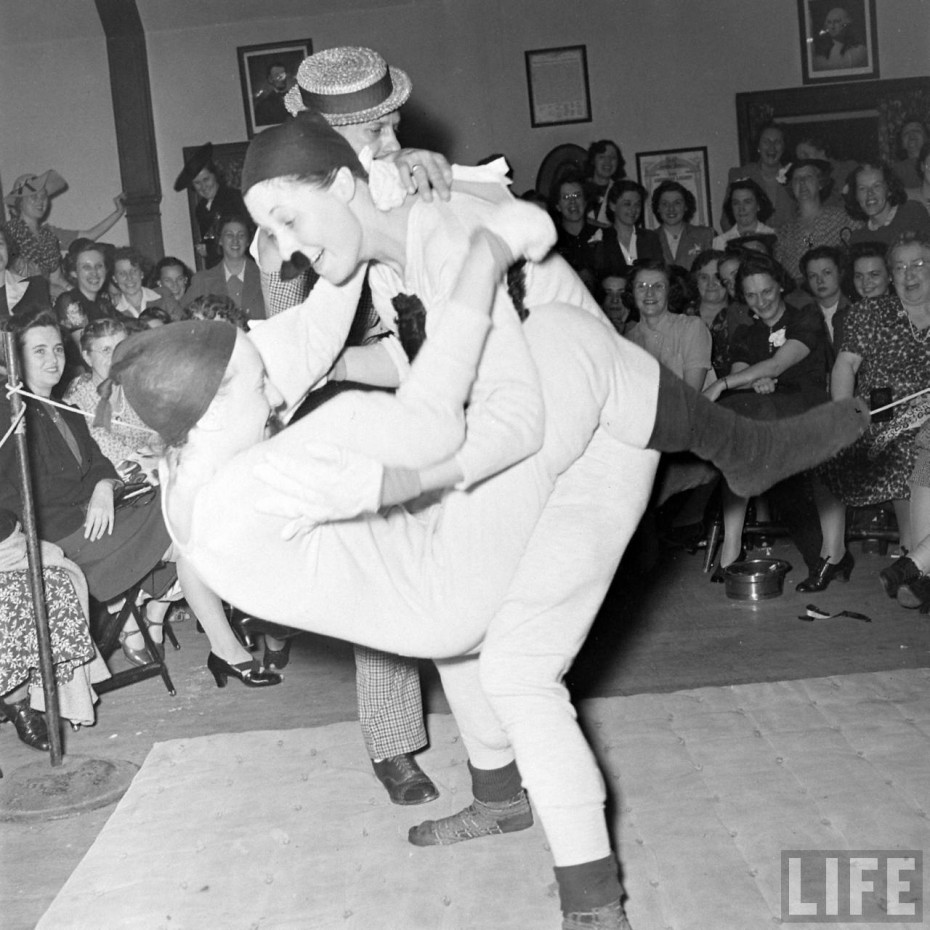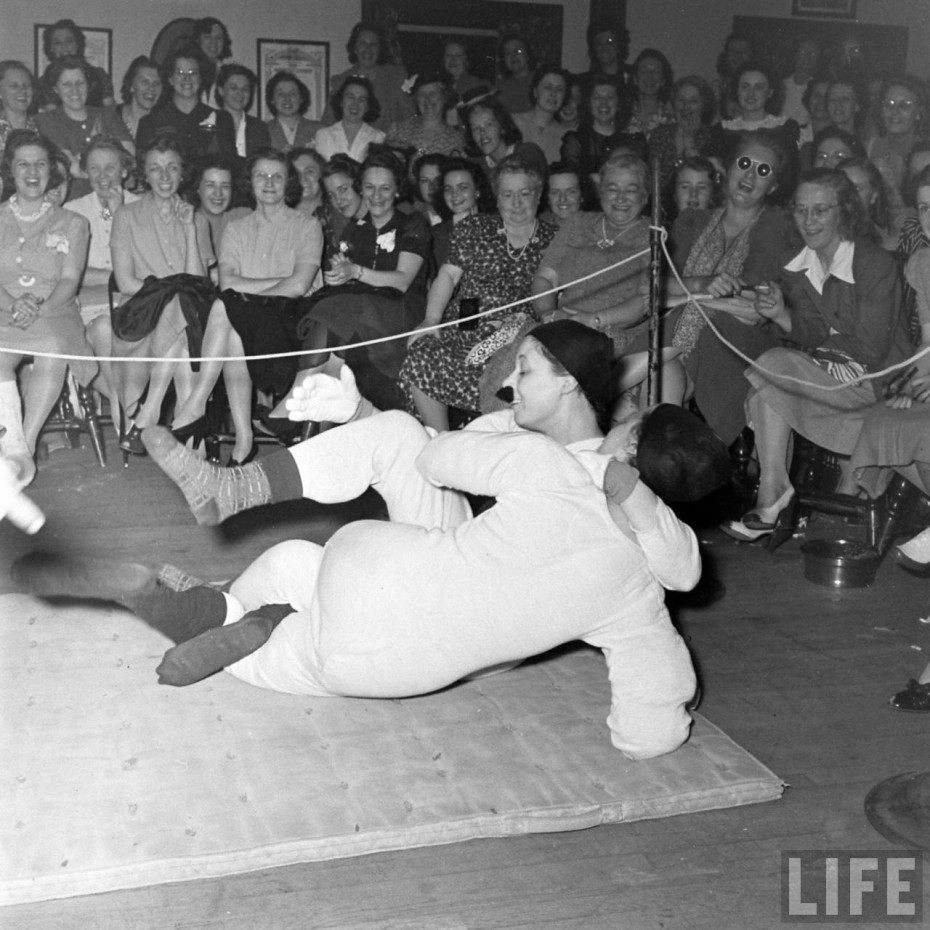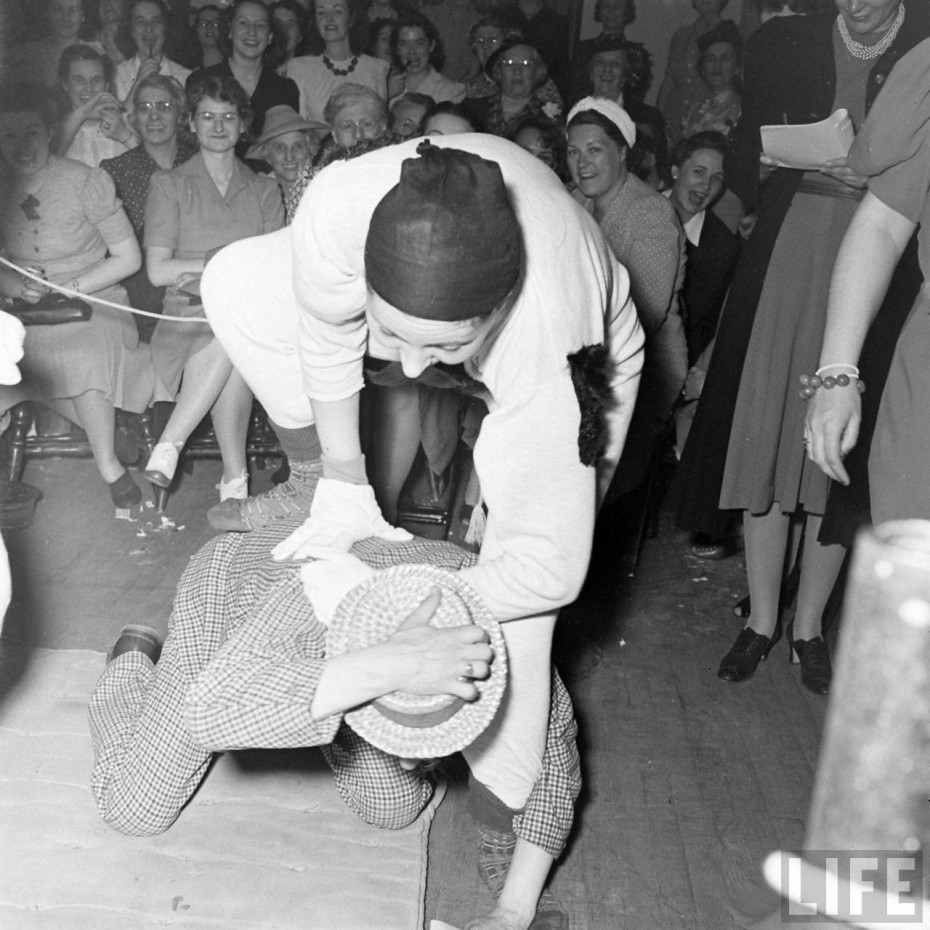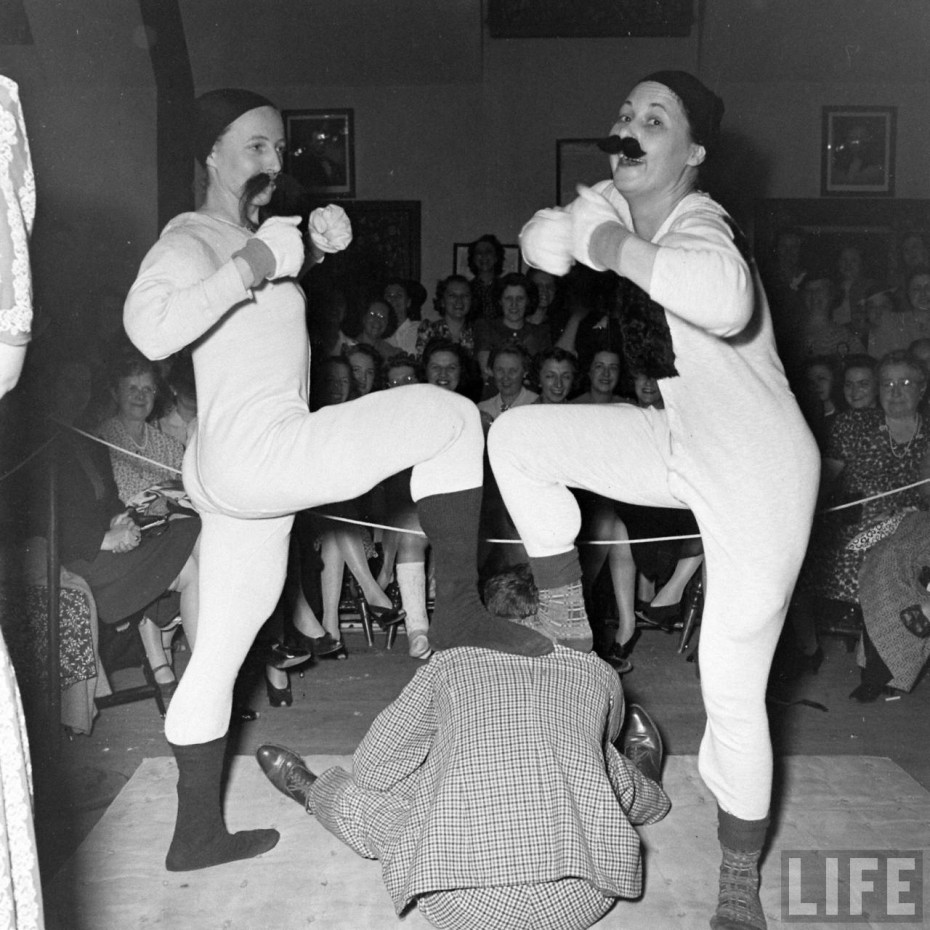 The referee was the only man admitted to the party. As soon as the wrestling ended, the ladies tossed him out.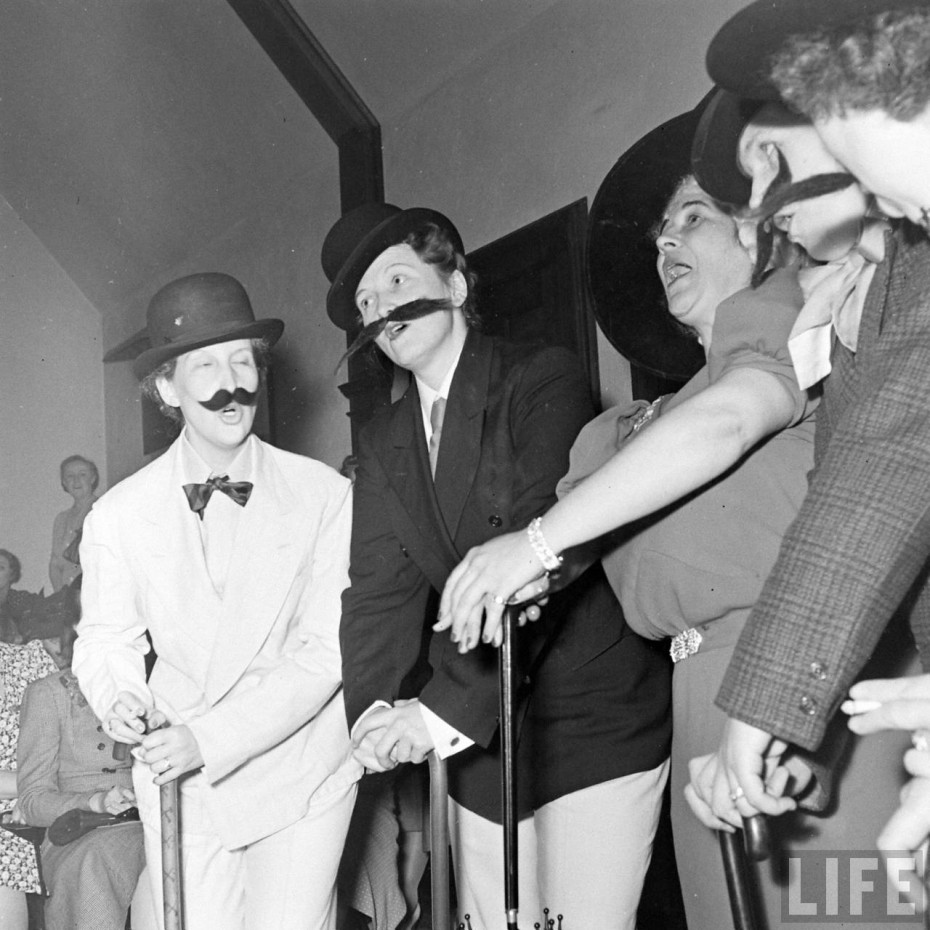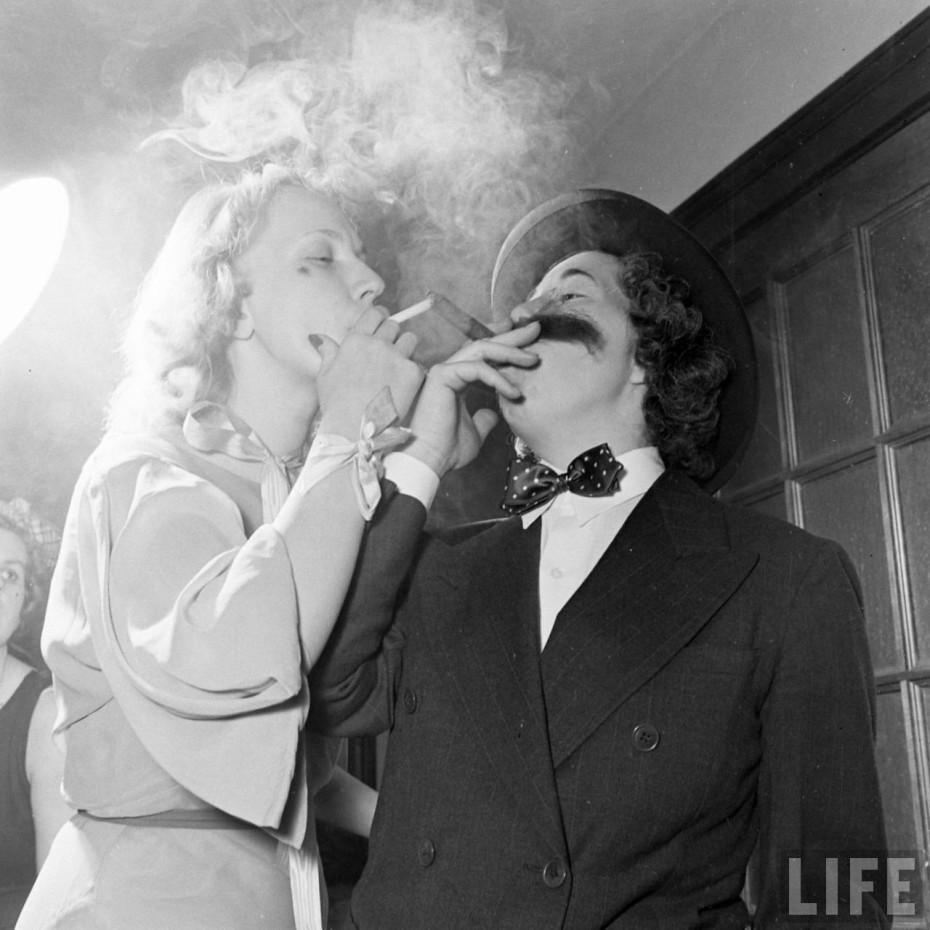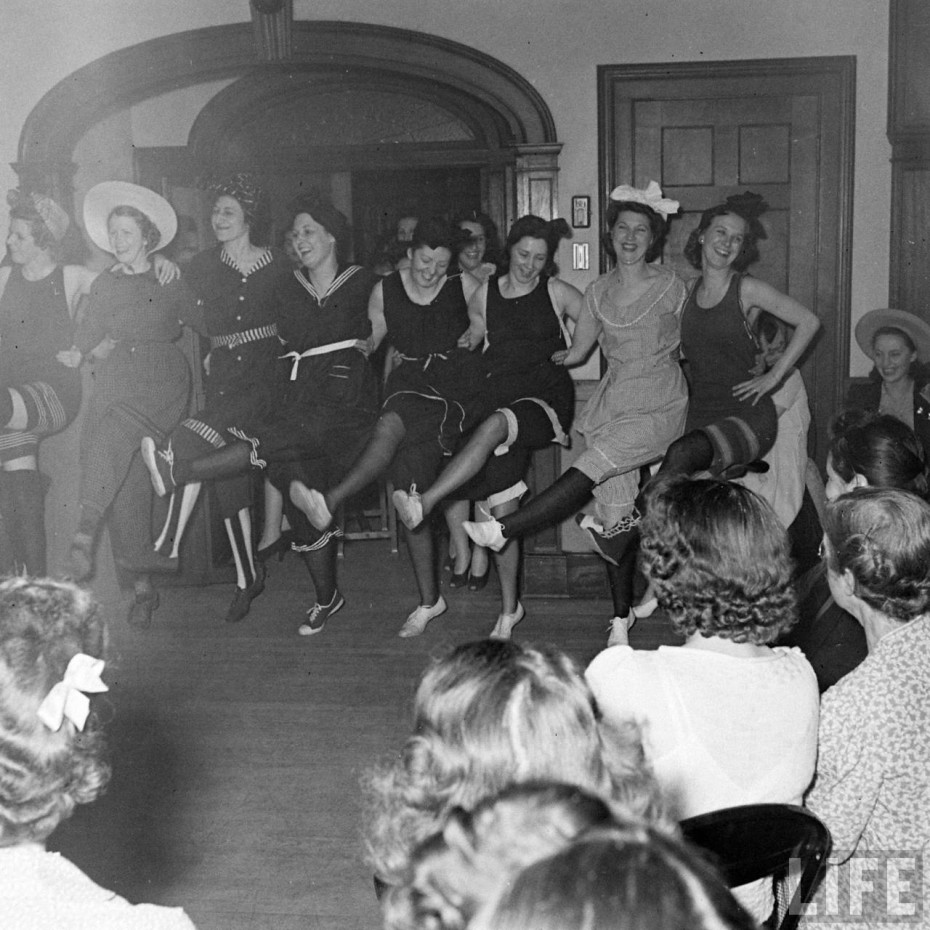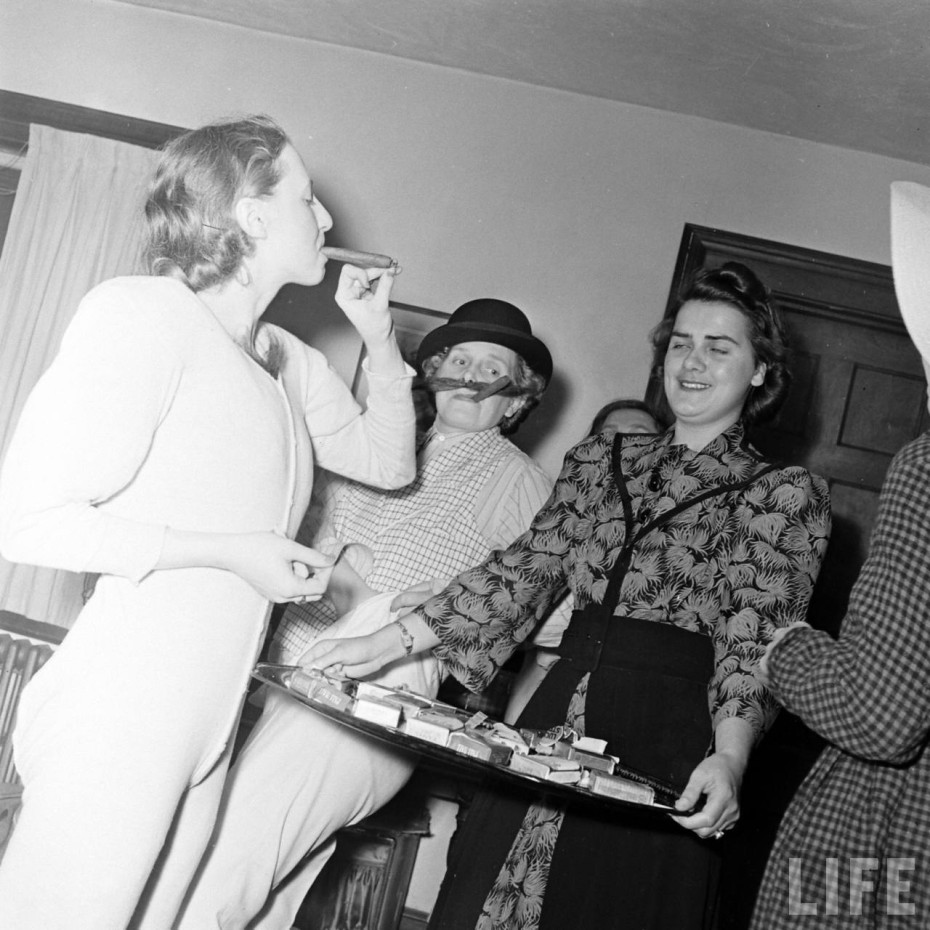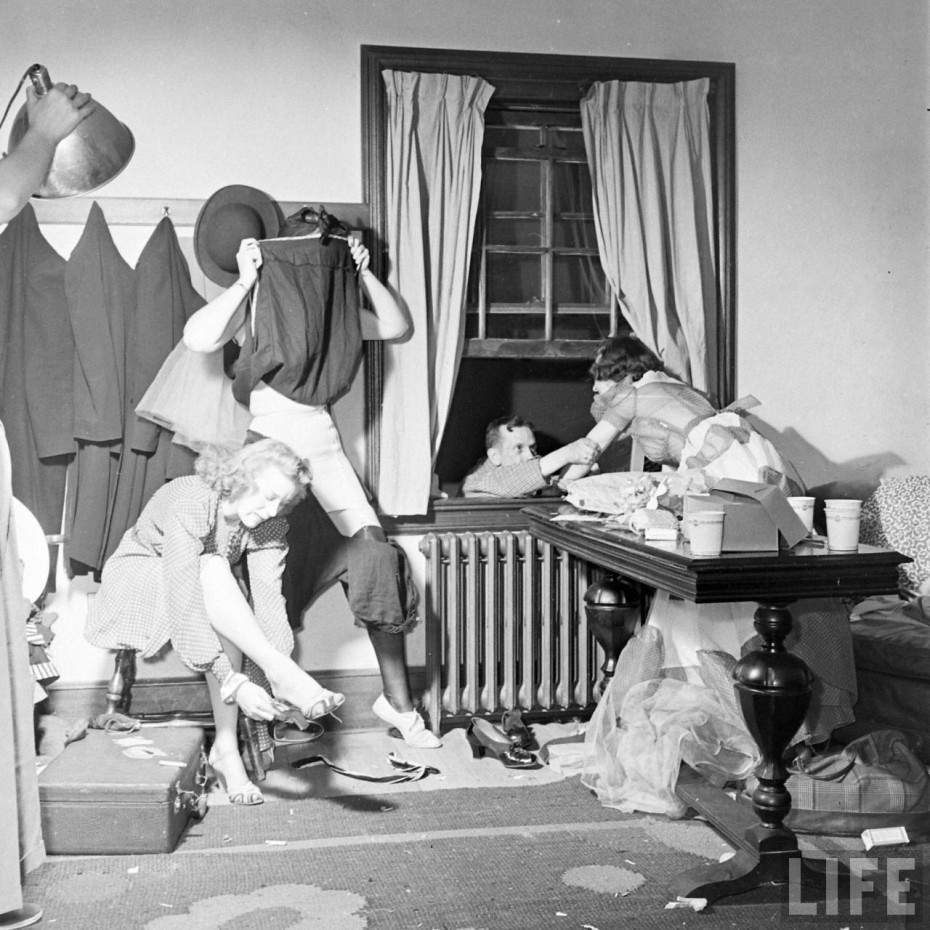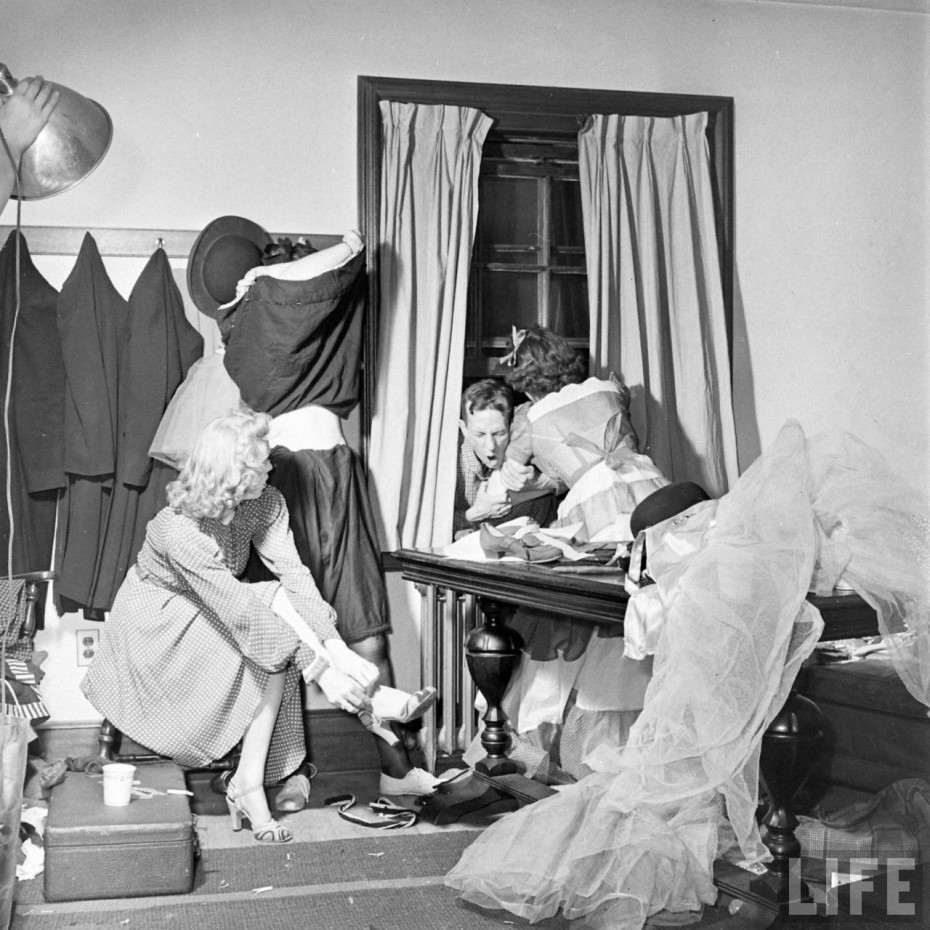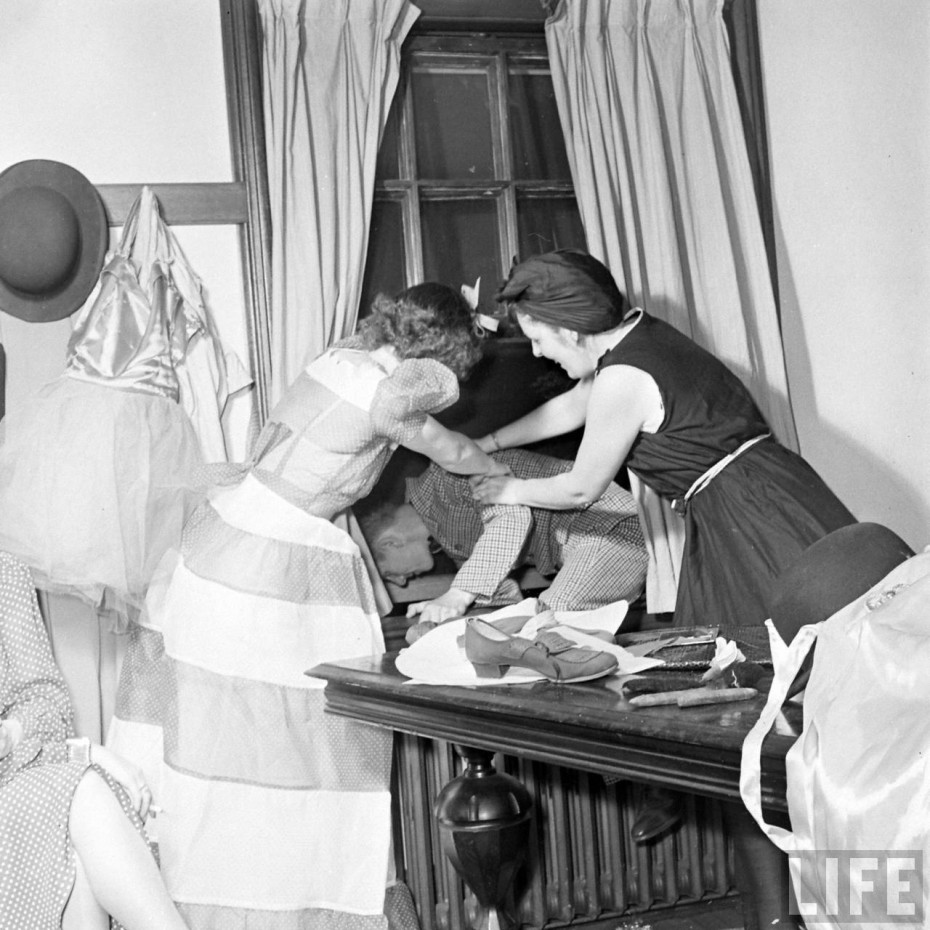 NO BOYS ALLOWED!!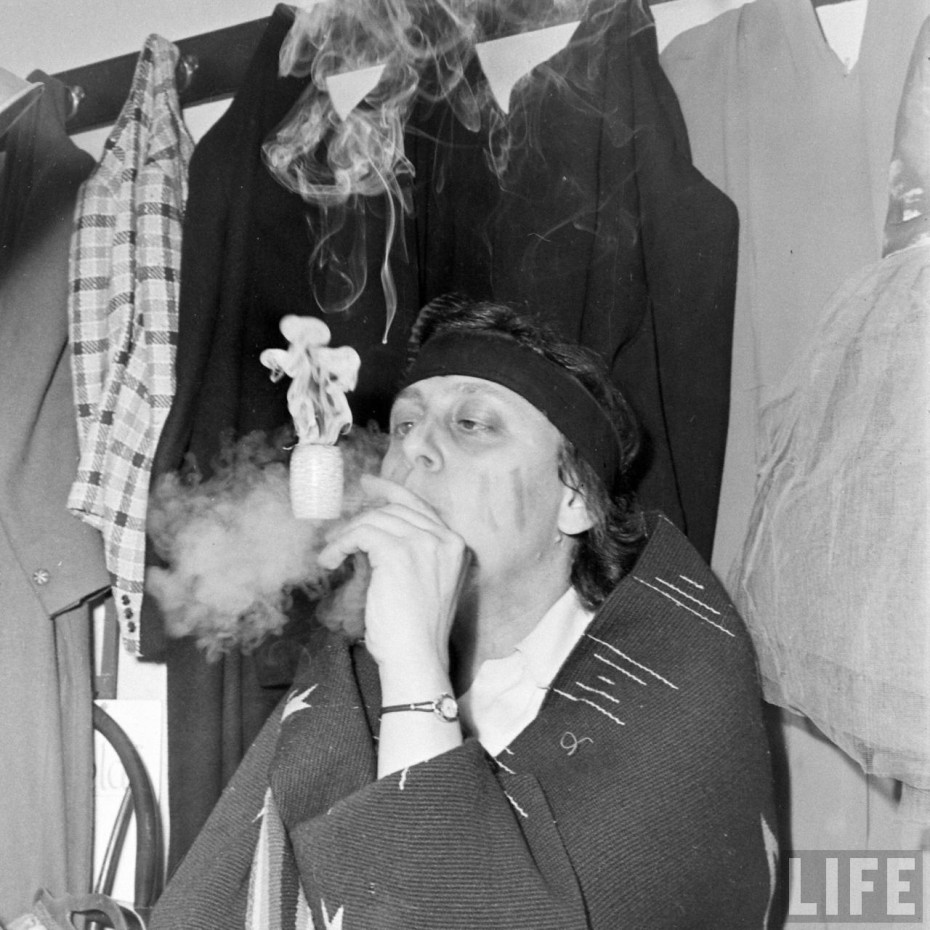 Eyes are looking a little bleary as the night goes on…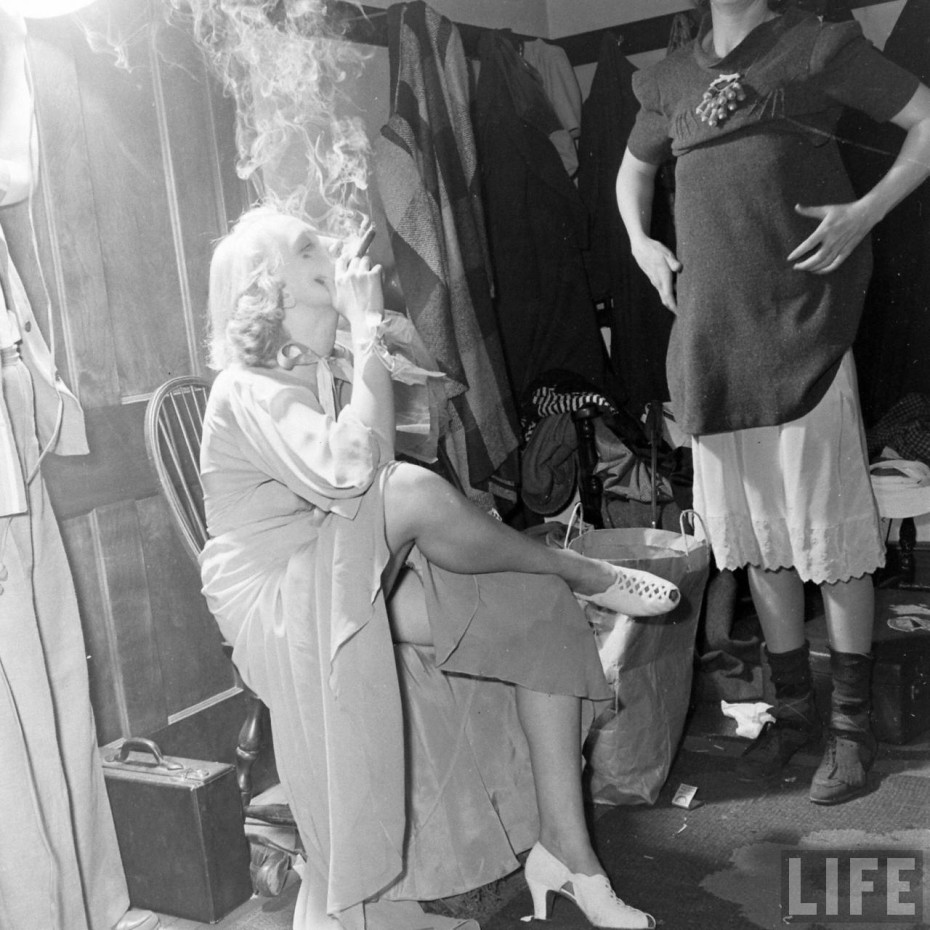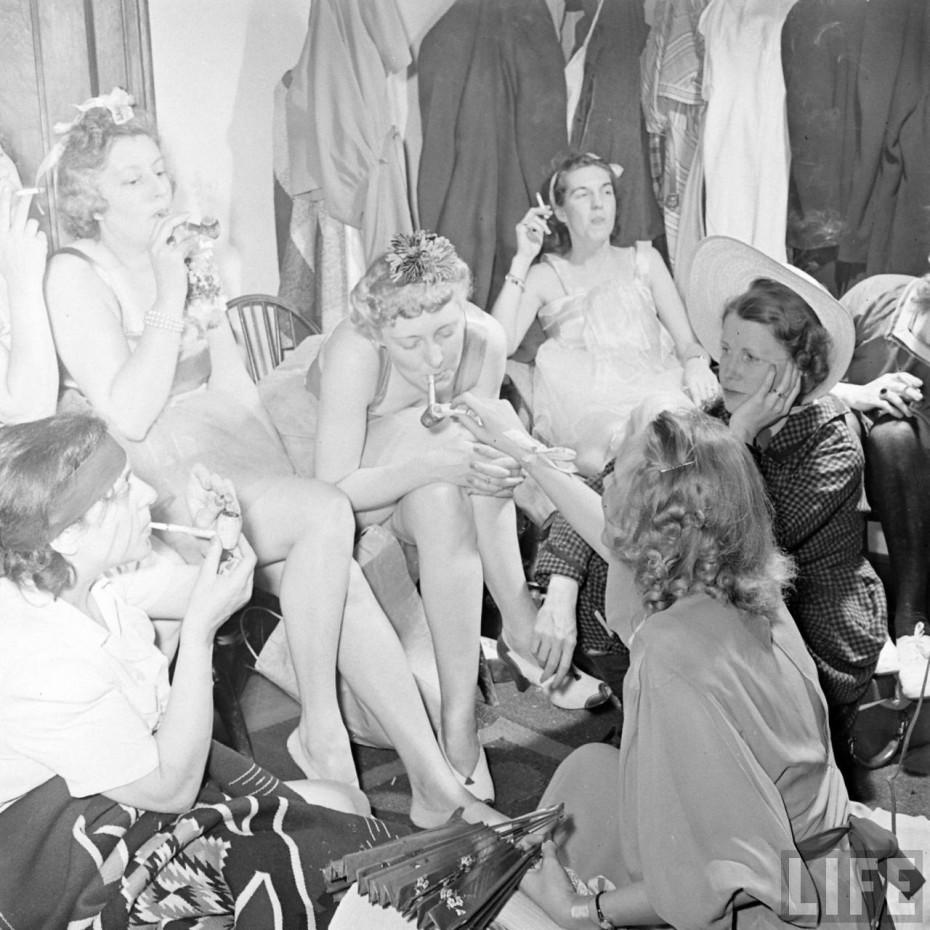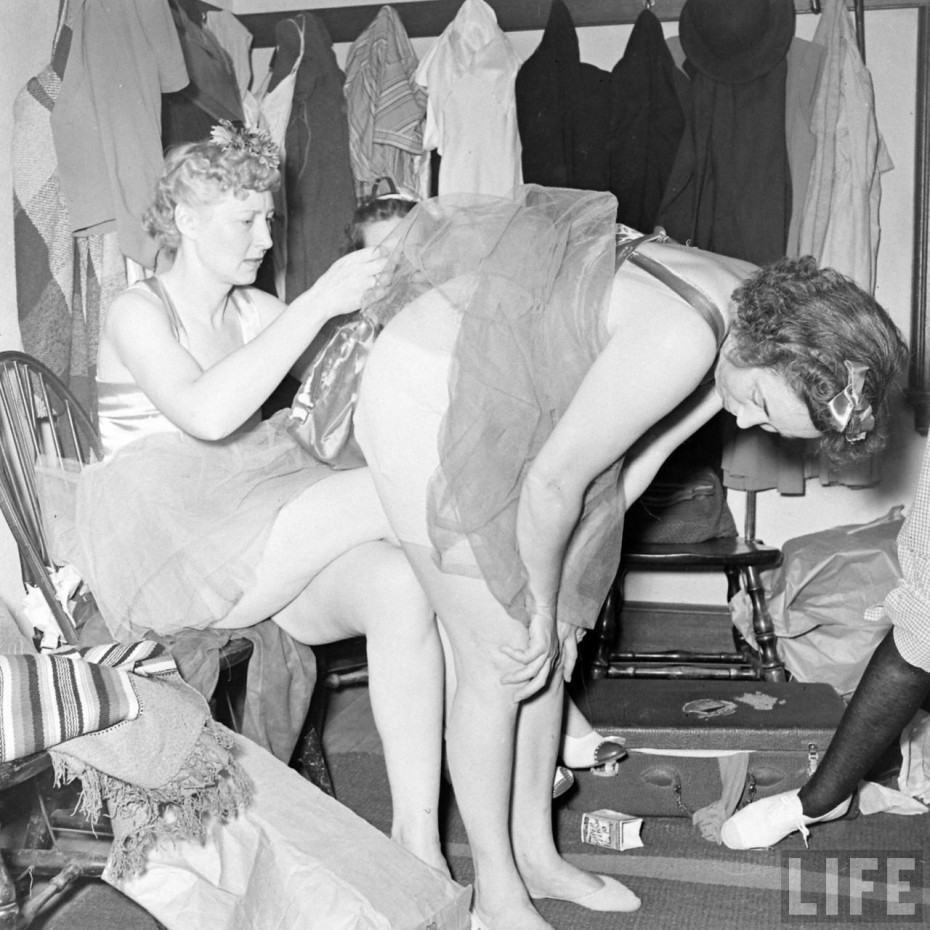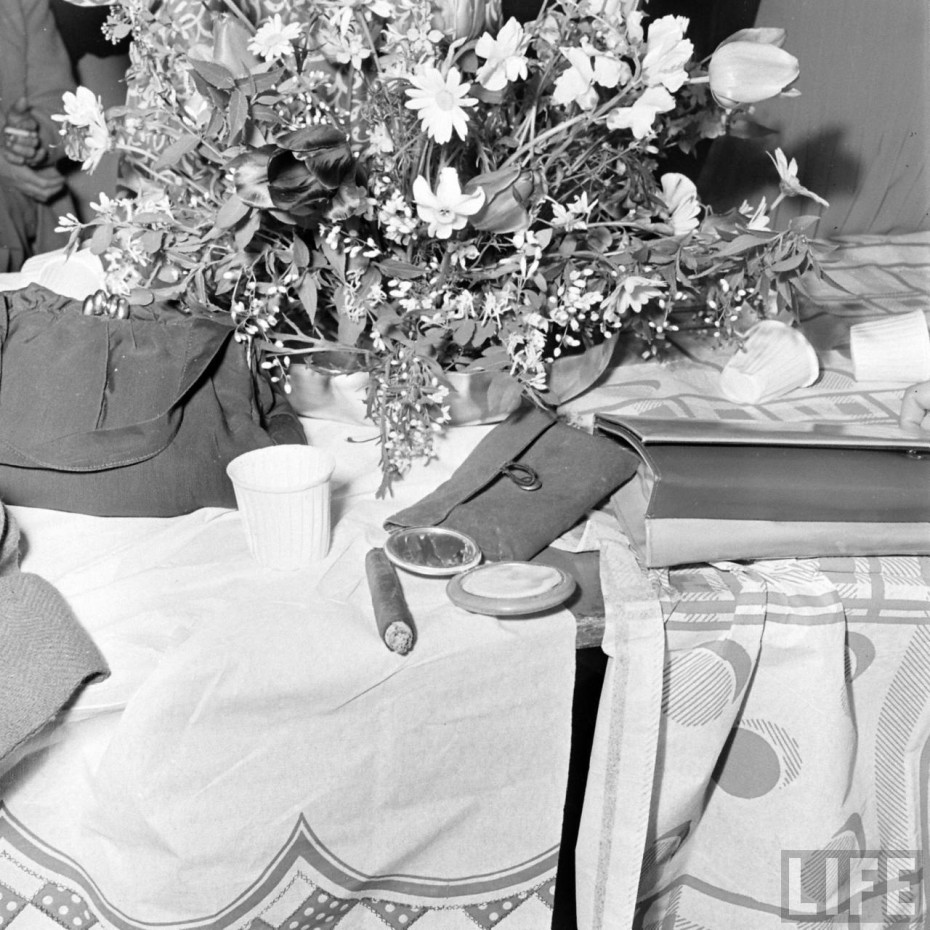 Where did I put my purse?!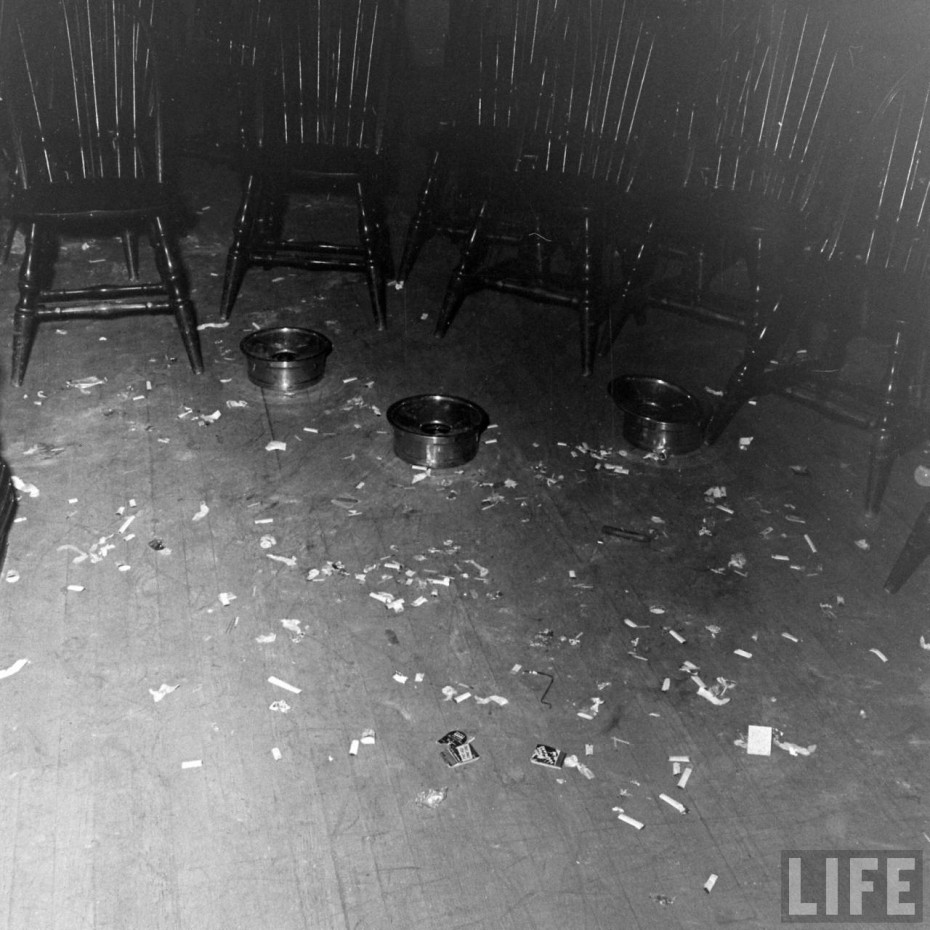 Surveying the damage before leaving and feeling thankful it's not your mess to clean up.
Porters agreed they hadn't seen so many cigarette butts since the State Fireman's convention in 1938.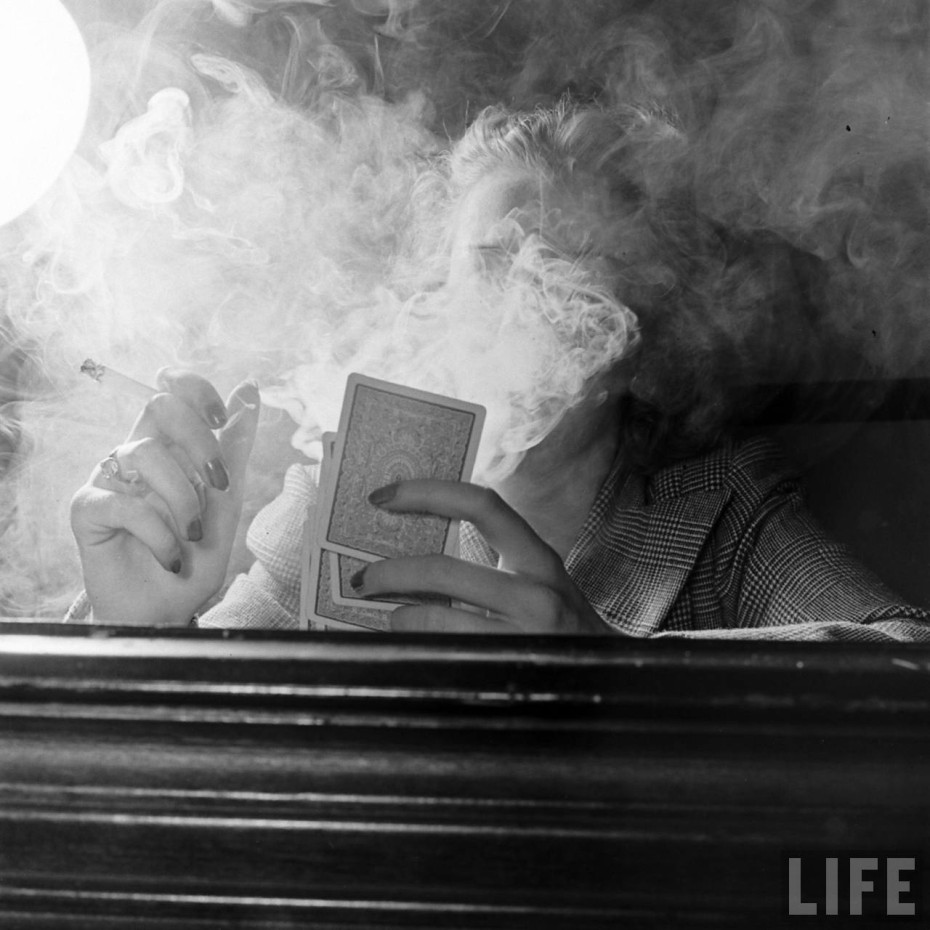 Who's the last one standing?!
And you thought your gran didn't know how to party.